If you followed what happened here,then you'd know that we were praying for a little Christmas miracle.
But before I share the end of the story, here's a few pics of the story as it unfolded: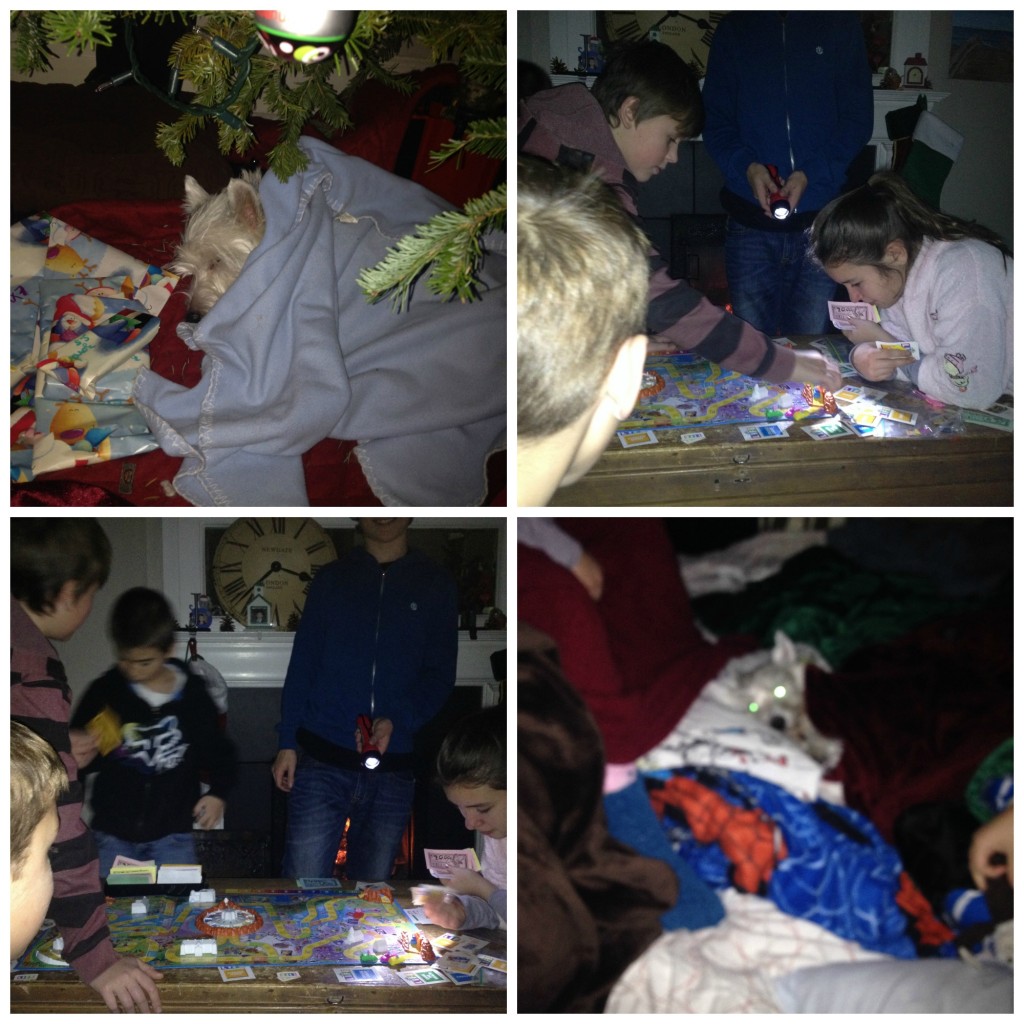 The game of life by flashlight and Reggie trying to stay warm under blankets!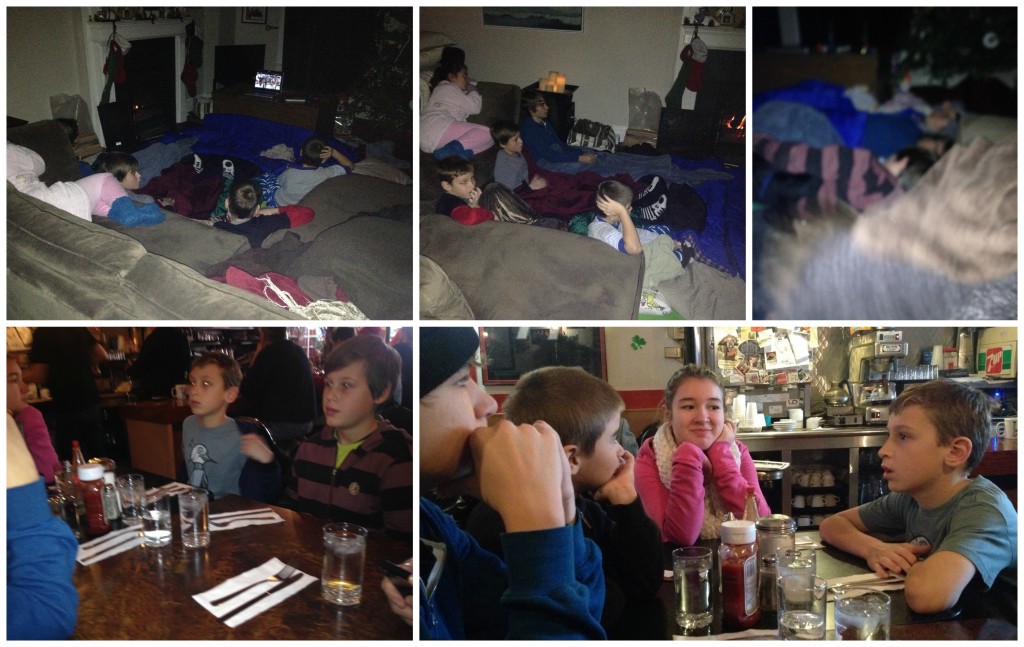 Watching a movie on the computer before the battery died, snuggling in front of the fire, finding a warm meal at our local diner: Detroit Eatery (Amazingly some parts of the city were not affected, while others were devastated.)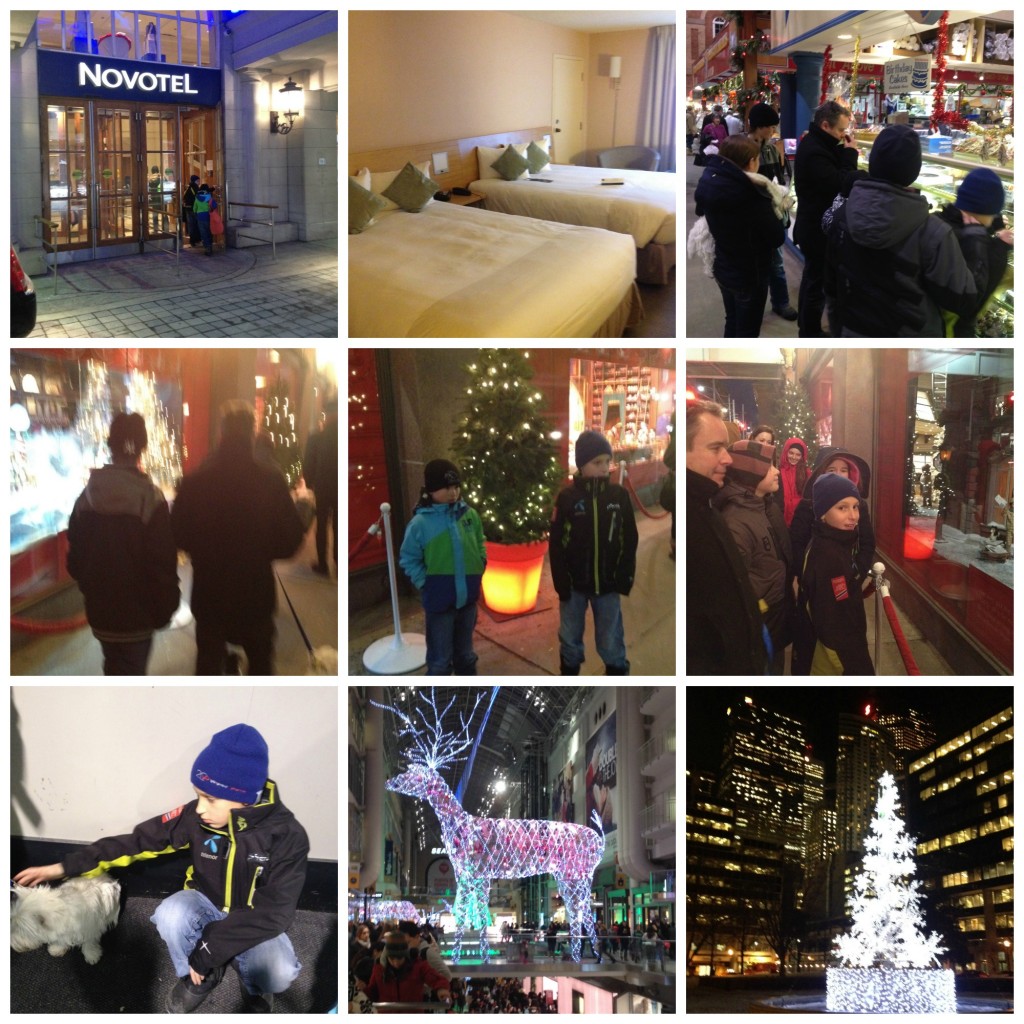 Checking into the hotel, walking to the St Lawrence market, walking to the Eaton Centre to see all the lights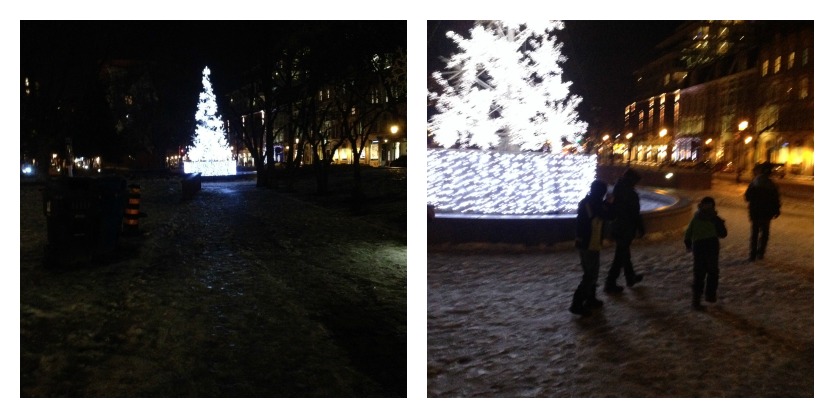 Very icy, pretty park with hot chocolates in hand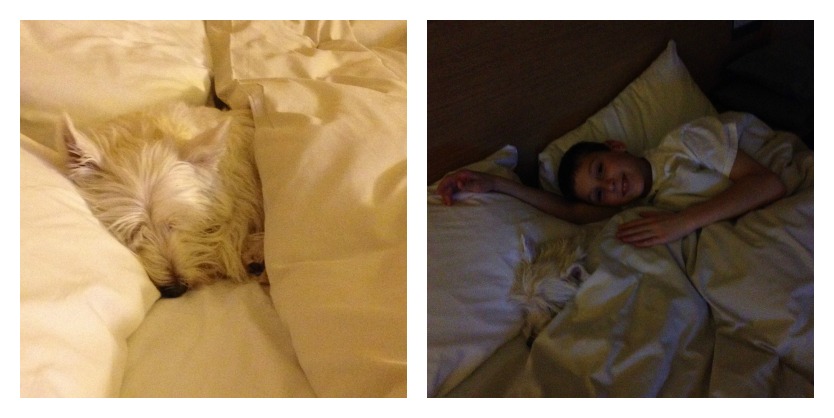 Warm bed at last. Josh lucked out with sharing a bed with Reggie:)
On Christmas Eve day, we knew we still had no power. Rob had done a drive by to our house early in the morning and still no power, lines down everywhere and roads blocked with trees and branches.
I was following twitter (see, there was a reason why I started on twitter several months ago even though I'm never on it!) and following where the the hydro crews were working. There was a strong chance that we could have it later that day…. but no guarantees.
Gabe, Zandra and Sam were heading to off to celebrate Christmas with their Mom (it's her "off year" so she gets them from 9am-7pm Christmas eve…) so they went with her (she had no power either). Zach and Josh went to have lunch with their Dad (he had power). Everyone was to head back to our house for our usual Christmas Eve.
We left the hotel, drove around in search for more firewood (which was impossible to find – we had some – but wanted more), and came up with a plan of how we would stay warm that night. The kids wanted to do Christmas at home, and were not keen on another hotel night. We decided we would barricade everyone into our bedroom which had a small fireplace and hope for the best. As we were prepping our home, which was down to 7 degrees celcius, we heard our house alarm make a barking sound which meant we had power!!
I cried.
Slow tears, as my tears were quite frozen, but tears nonetheless.
It's amazing how something like heat and electricity are simply taken for granted. But when you lose them, you realize how blessed we are to have them in the first place.
Reminded me of this quote, from not so long ago: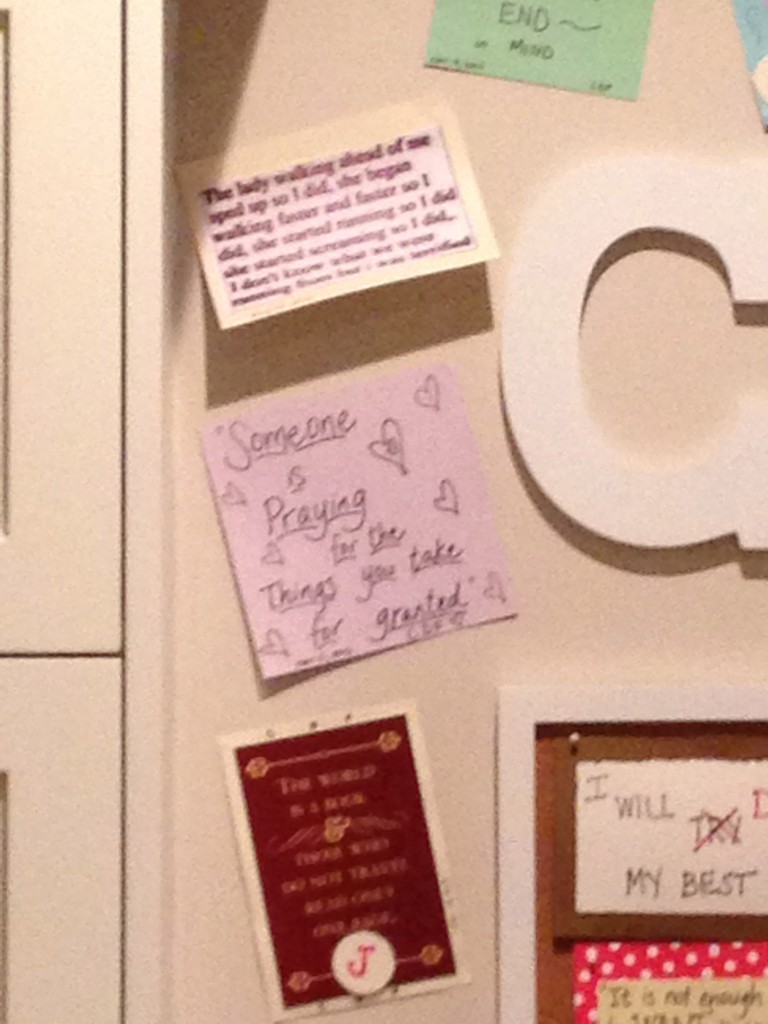 It took a while for the house to heat up (about 7 hours to be exact). The kids were thrilled and we were able to celebrate Christmas in our own home.
A Christmas we will never forget.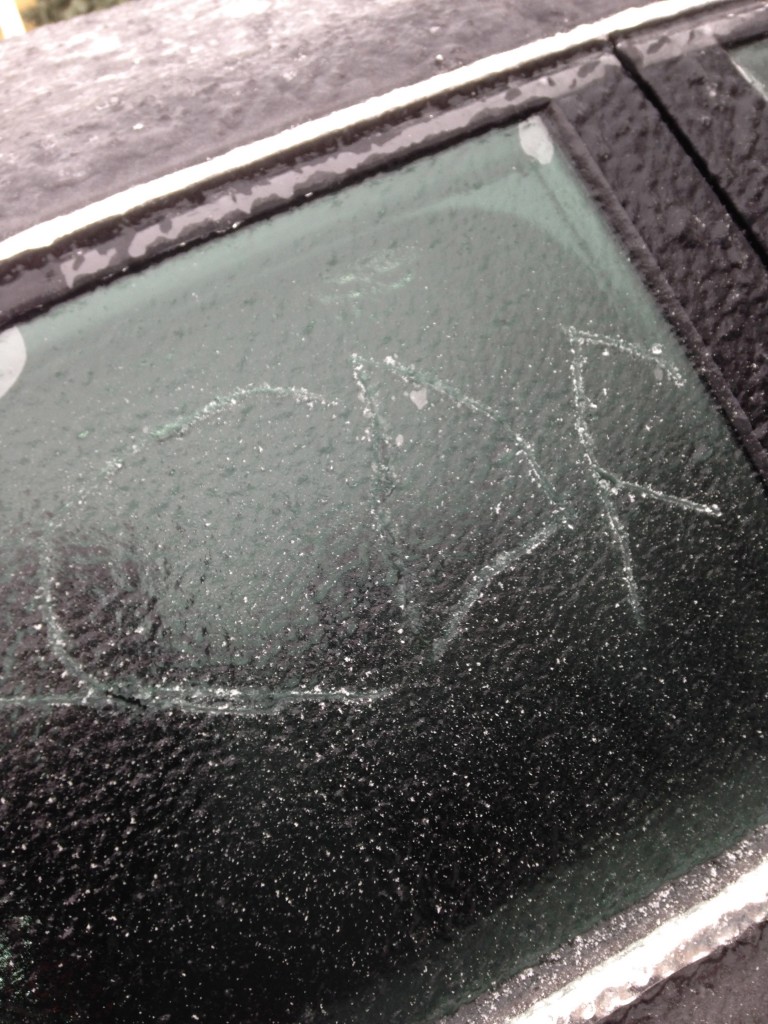 Truly a miracle, as some people STILL are without power and our prayers are with them.