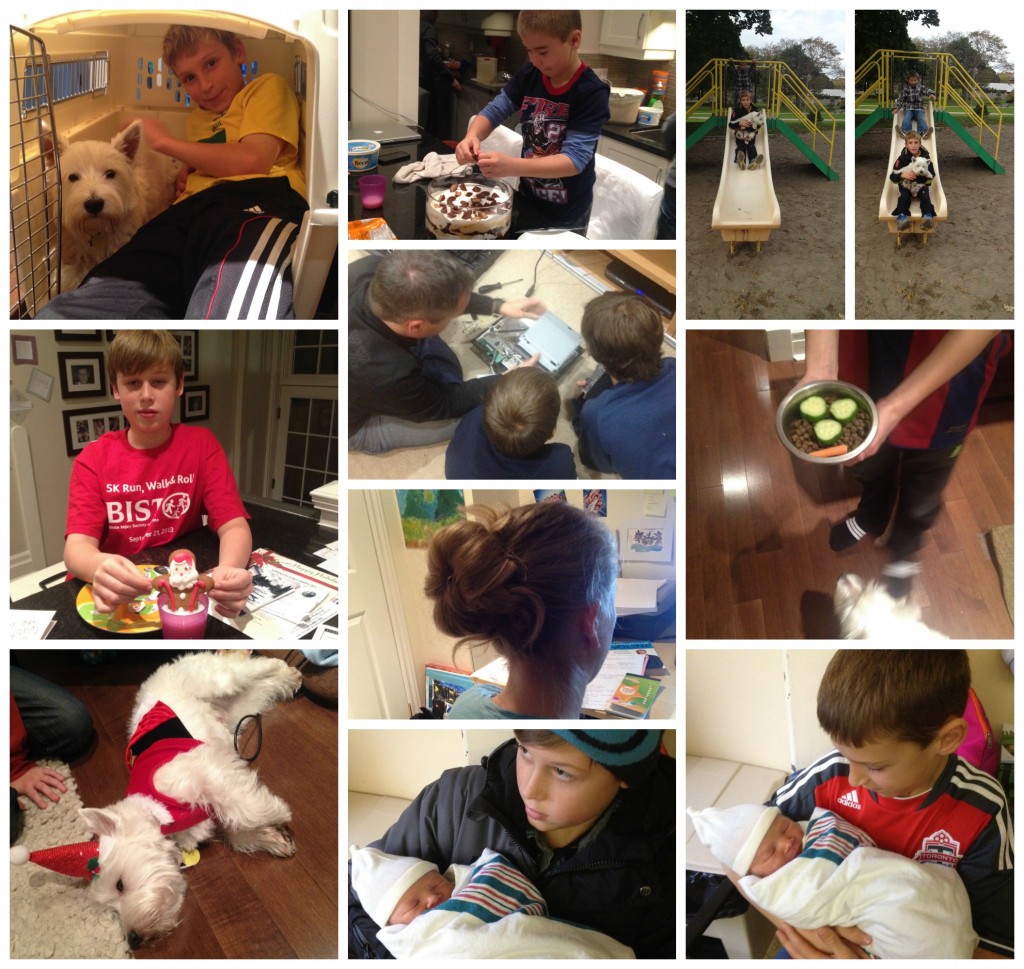 Josh and Reggie are best buds; Sam's surprise dinner's dessert; Fun at the park; Family night treats; Boys trying to fix PS3; Hair being done while I am working; King Reggie is served his meal; Seriously? You want me to wear that Santa suit in public – that's depressing; Meeting cousin Conor.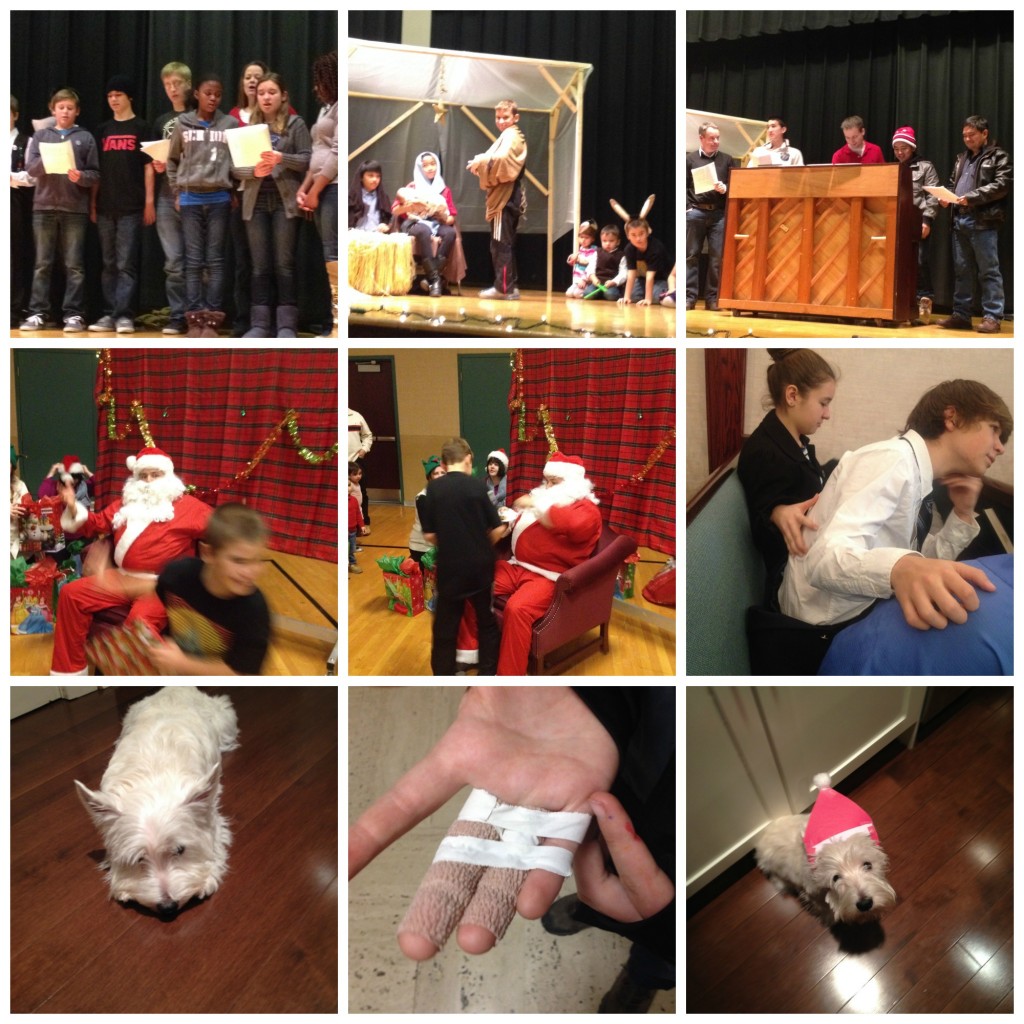 My family of musicians at the Church Christmas party; Santa at the party – clearly Sam wanted to sit on his lap; This is what really happens in Church – back tickles; Reggie is the cutest; Zach's finger injury (2 ER trips and a hand clinic visit later…); Does Reggie like this Santa hat that Josh made him, better?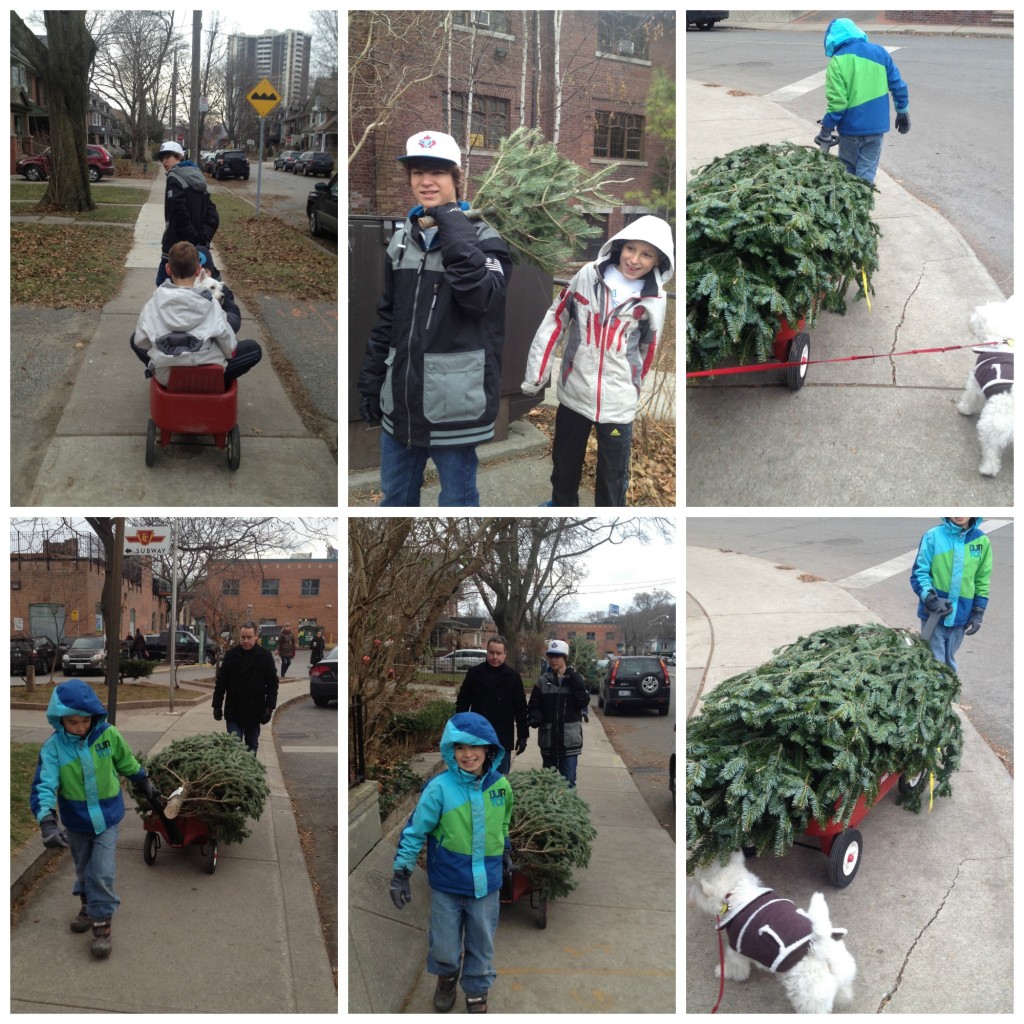 Our Christmas tree tradition! The only time we ever still use our wagon! Pulling boys down to the Church on the corner, picking the tree and the kids picking the best little tree for them. Sam pulls the tree back every year! Reggie is also sporting his new coat:)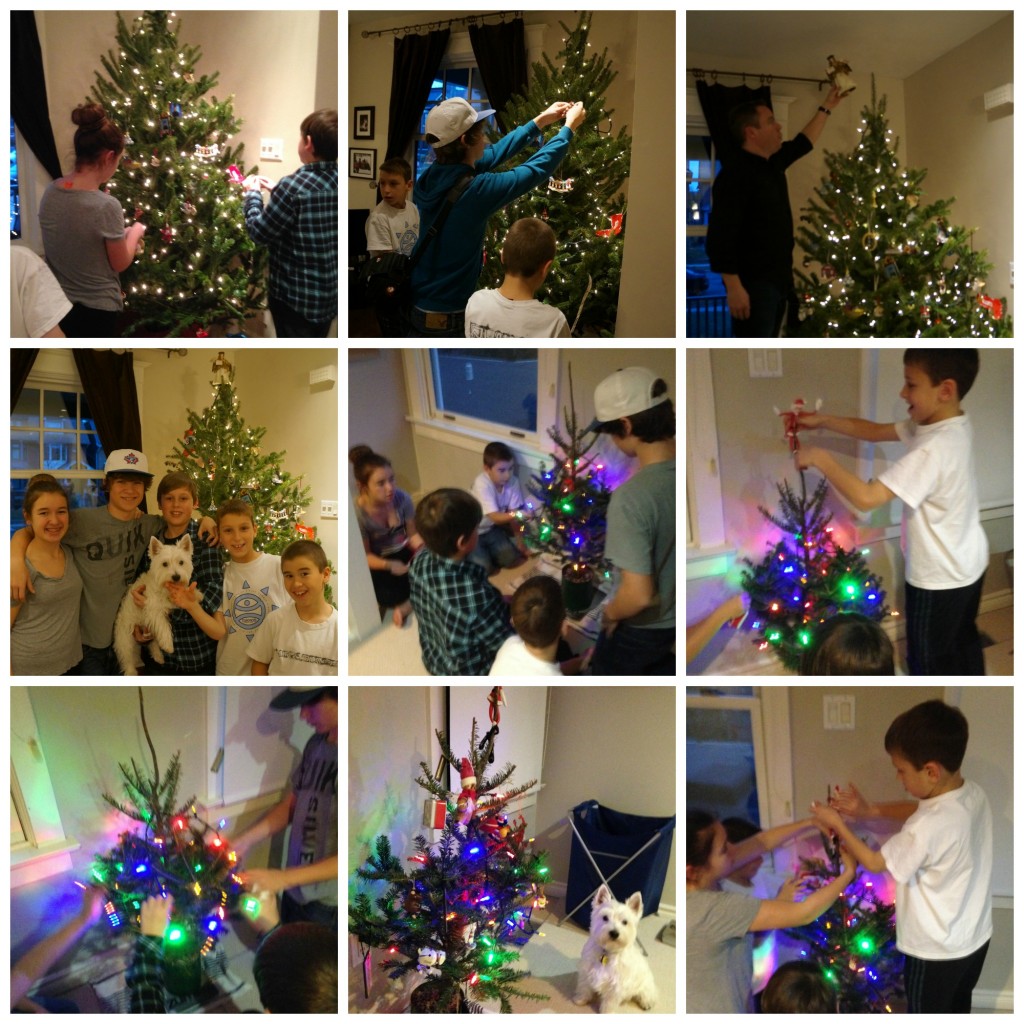 Decorating the big tree; Decorating the kid's little tree (their own little tradition they started. The tree is kept in Gabe and Zach's room).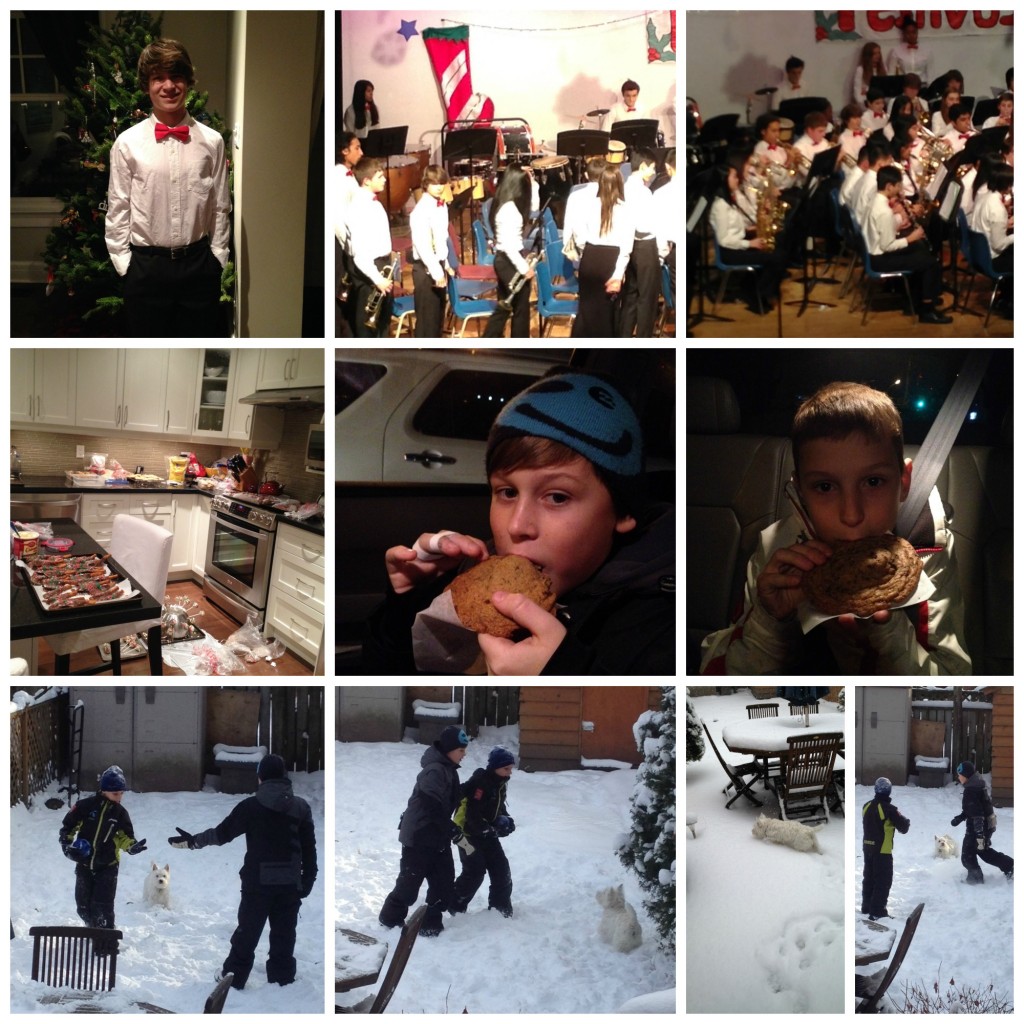 Gabe's band concert; Baking up a storm: vanilla cake pops, red velvet cake pops, hello dollies, lemon squares, truffles, caramel brownies, macaroons, caramel chews, ginger molasses cookies, candy cane white chocolate crunch, mrs. Herwer's bars, skor pecan bars, Coconuties, sugar cookies, chocolate caramel pretzels, and cracker chocolate toffee crunch!!); Eating the treats from the One of a Kind Show; First snowfall with Reggie can you find our little snow dog (he LOVES the snow – we can't get him to come inside and when he does, he's covered in icicles!)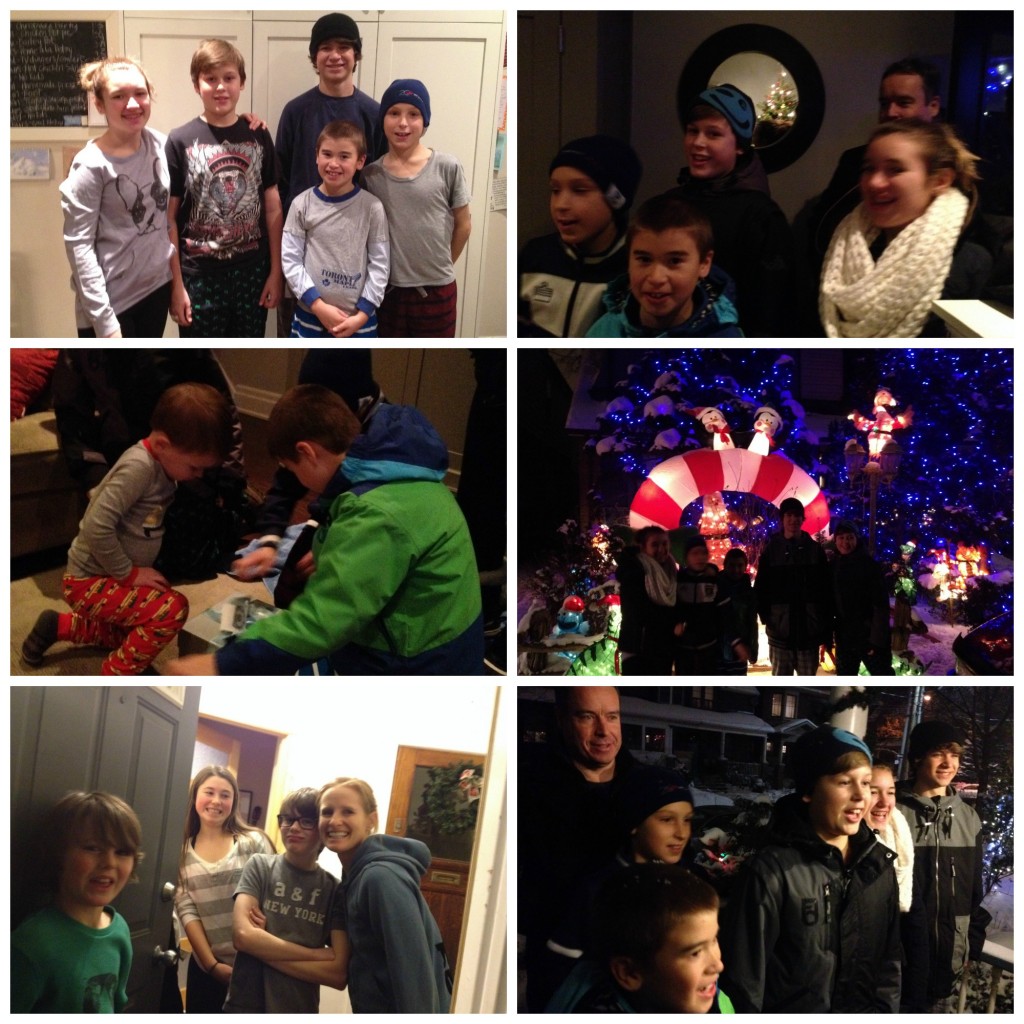 Our traditional delivering cookies/carolling/exploring lights in our new Christmas Pj's drive! We stopped at our favourite houses to spread Christmas cheer by singing loud for all to hear.