I need to put 2013 officially behind us and get into 2014, but I couldn't not say a word or two about NYE.
During the day, we headed to the park to go tobogganing with some friends. The hills were crazy icy, and with me working in head injury, there was no way my kids were going to go down those hills. They were disappointed, but we went to the dog park instead.
Reggie had a blast, and he played a bit with my friend's dog, while my friend snapped pictures of us, and the kids entertained themselves in the snow and played with all the dogs.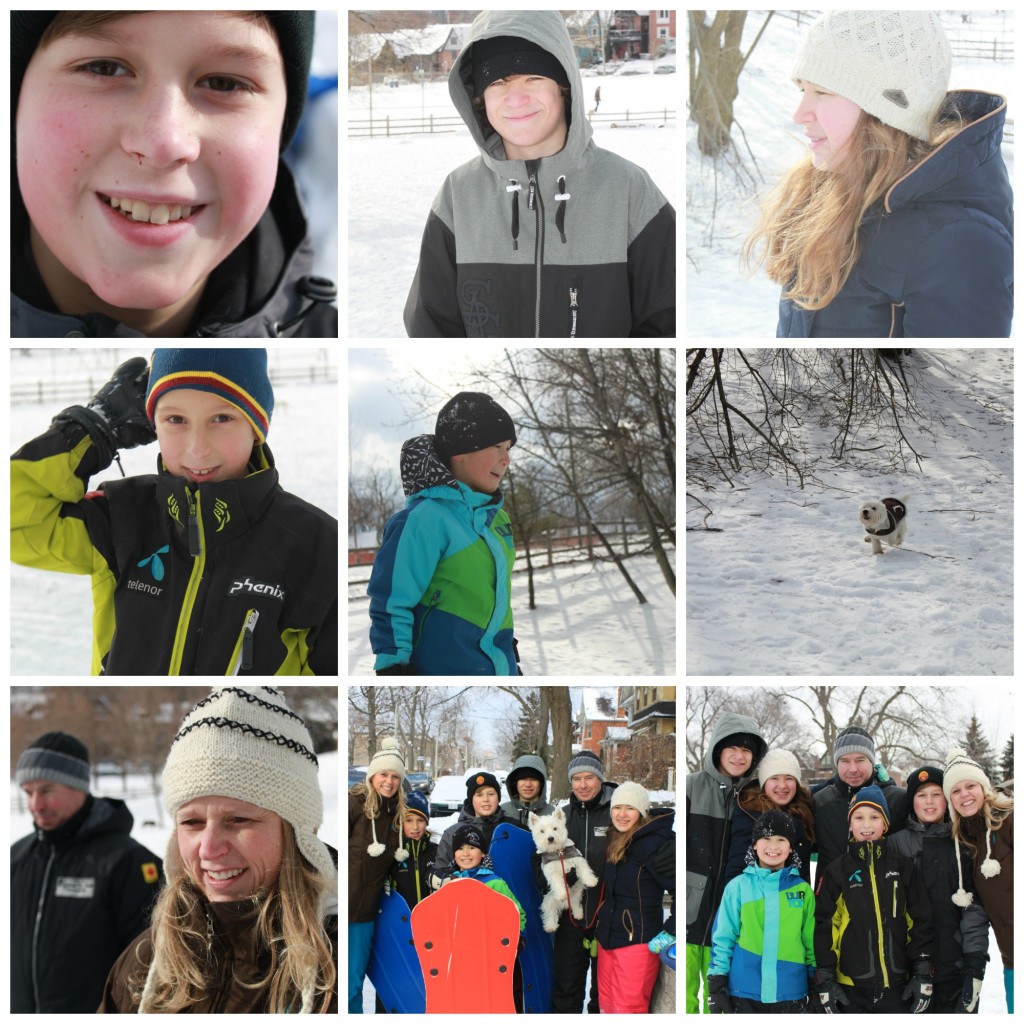 We headed home, had some lunch and talked about our favourite memories of 2013, and the ones we plan on making in 2014.
In the afternoon, we went skating.
I am Canadian, so I think there is some rule that we all skate and play hockey (and have crack smoking mayor's….) Have you heard this?
Well, lots of people do.
I actually hate to skate. HATE.
So much work just to wobble around. Getting ready, putting on the skates, tying all the skates up (Rob has to pretty much re-tighten everyone's, skates), freezing toes, landing on your butt after some tiny kid side swipes you (and that kid might just belong to you….), using muscles that you have never felt before….
So we went skating, as I feel like a bad Mom if my kids don't get out at least once a year. Needless to say I was so focussed on trying to keep up the "fun" that I forgot to take any pictures. No proof that we actually went. (But I will admit, we had fun. How could you not have fun with my family, seriously??)
That evening we planned to have friends over, make some homemade pizzas, play some games and ring in the New Year . My girlfriend texted me  to say they were thinking of all coming over in their PJ's – were we good with that? Totally casual. Totally fine.
That was the plan, until Rob joked that he was going to wear a suit and then Josh got super excited about the idea of dressing up for NYE! So excited in fact, I found him in his room at 4pm (our guests were arriving at 7), putting his suit on, tie and everything!! (So impressed that this year that the 3 older boys all learned how to tie their own ties).  The excitement spread quickly, and soon everyone was all fancy – and I had to text my friend that they could come in PJ's, but we were all dressed in our fancy clothes. They joined the fun.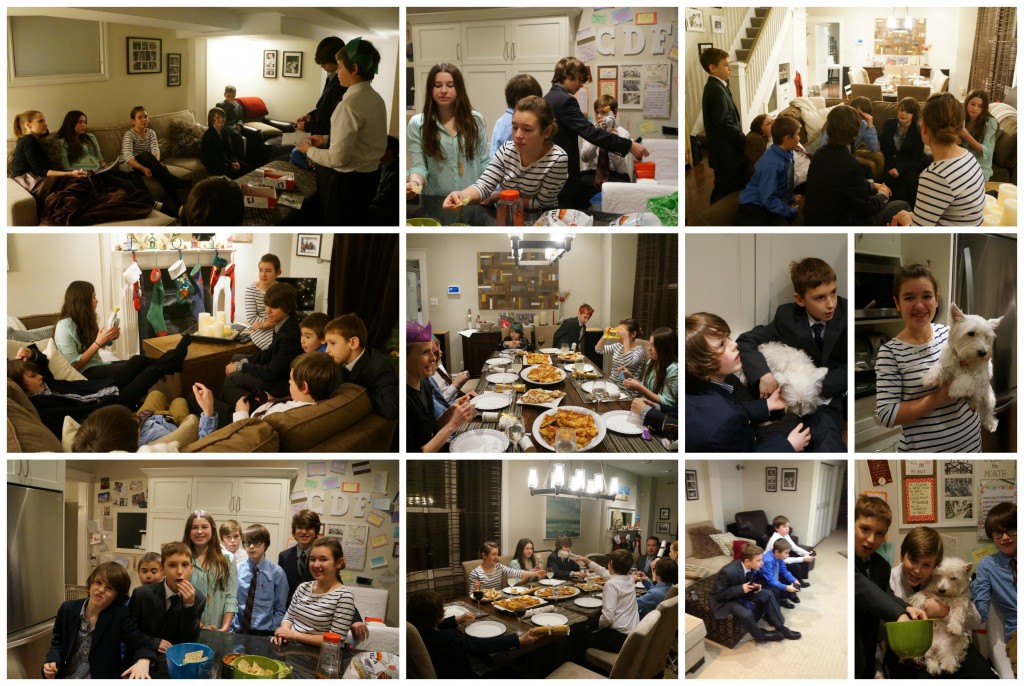 I have to say, it was a great NYE. The kids are all getting older, and it was so cool to see them all dressed up, sitting around and talking and eating. We had a great dinner of tons of homemade pizzas, and then spent the evening playing Scattegories, Logos Quiz and Bopit. We even squeezed in a tiny bit of dancing, but before we knew it, it was time to pop the non-alcoholic-oh-so-yummy champagne and ring in the New Year.
By 12:15, our friends had left and the kids were all in bed. Seriously. We were all wiped.
But that does not deter from the fun we had!
Farewell 2013 for good now. Thanks for the memories:)