We have had a few exciting weeks around here!!
A couple of weeks ago Zach's soccer team participated in the first tournament of the year.
For the past two years, his team hadn't done well. They had this crazy coach who was finally replaced mid season last season- thank goodness- and a new coach came in and made the world of difference. They have been training all winter too – and had their first tournament this year. They went all the way to finals, but lost in a penalty shoot out:( But we aren't knocking number 2!!! Yah Zach!!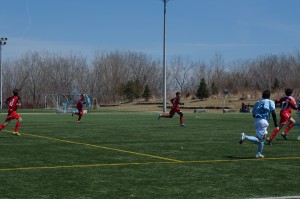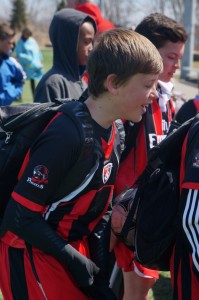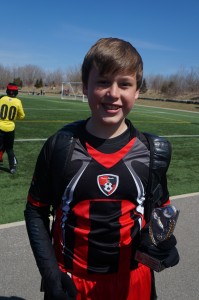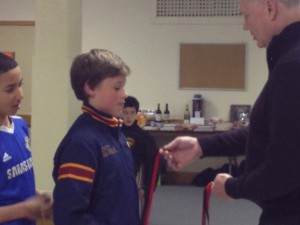 Zach and Zandra were both selected by their teachers to go to another school to enter in some student competitions. Zandra was selected for the cosmetology program for hairstyling and Zach was selected for the architect/design program to design a vacation home.
They both placed 1st in their respective categories!!!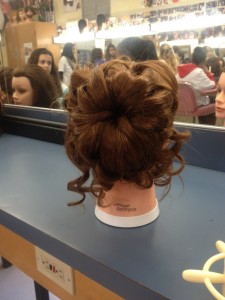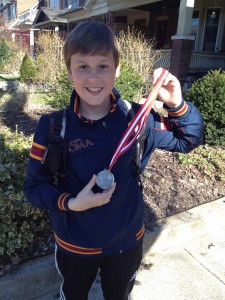 Then we have champion Gabe who faced his fears and went on a school band trip to Cleveland for 4 days. No trophy for that – although given his anxiety, he deserves one!! He had a great time!
Josh, Zandra and Zach also all made their school soccer teams too (because we didn't have enough soccer around here!!)
Then, it was my birthday:)
Can I just say nothing melts my heart more than a card like this in the mail?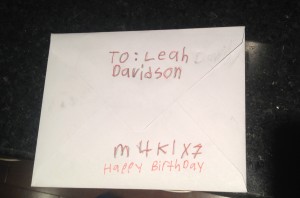 Ok- maybe my husband leaving a necklace that says "forever" in my car with a CD made up with songs about forever melts my heart too!
The kids also went to part of youth conference and had a fabulous time. They also learned all about standing up for themselves:)
Sam is not forgotten — he started spring training for baseball!
Robbie started rehab too (yes, it took this long to get rehab started here in Canada…) and is quickly moving forward. He is diligent with his walking – which is good for me because I go with him too!
Reggie rules the roost and is also excited that the weather is nicer and he seems to be going on more walks!
So blessed to have our lives filled with all the little things:)