One thing about visiting Europe, is it is not a relaxing vacation!
But it is AMAZING!
Can I just say, being able to focus on one child is also AMAZING! It is super fun to share all this with Gabe, and see his excitement in seeing this part of the world.
I also LOVE seeing him and his Daddio together (you might be able to tell by the number of pictures I am taking of this dynamic, handsome duo).
They are so similar in so many ways! Just love seeing this bond deepen.
And it is a special treat for me too, to get to know Gabe on an even more intimate level.
Today, we walked. And walked. And then walked.
Then took the u-bahn too (subway system here – it is so efficient!)
We woke up and had this incredible breakfast on the terrace of our hotel. The perks of staying in a little, local, family run place!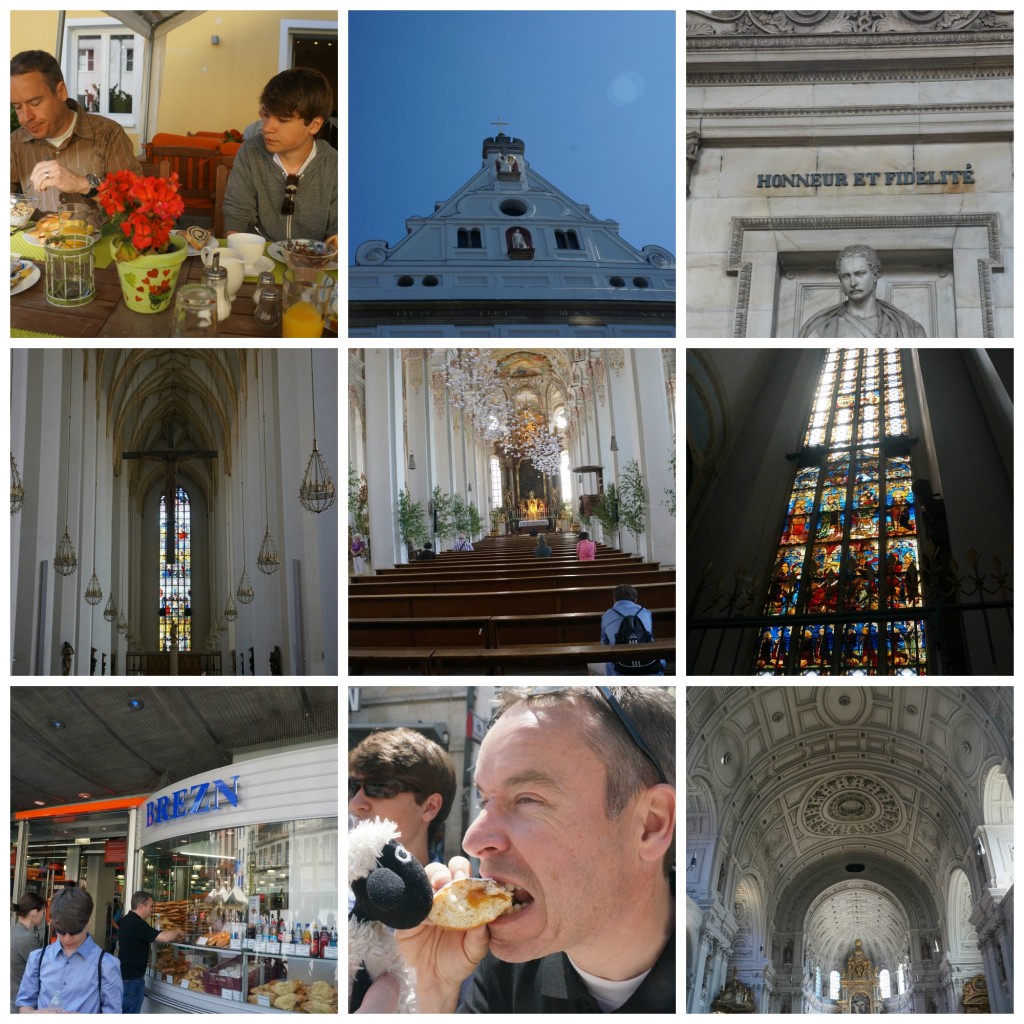 The boys' luggage still did not arrive, so we had to shop for a couple of shirts — and socks for Gabe. Teenage feet!
We then wandered through some gorgeous churches, climbed the New Town Hall and saw some incredible views, and then watched the Glockenspiel at noon.
We then took the u-bahn out to the BMW welt, where the boys were in their glory and Gabe took a ton of pics! We had planned to rent a car for a couple of hours (not just a car apparently, but an M5…) but had forgotten our passports (which they needed to let us rent it.) Oh no!!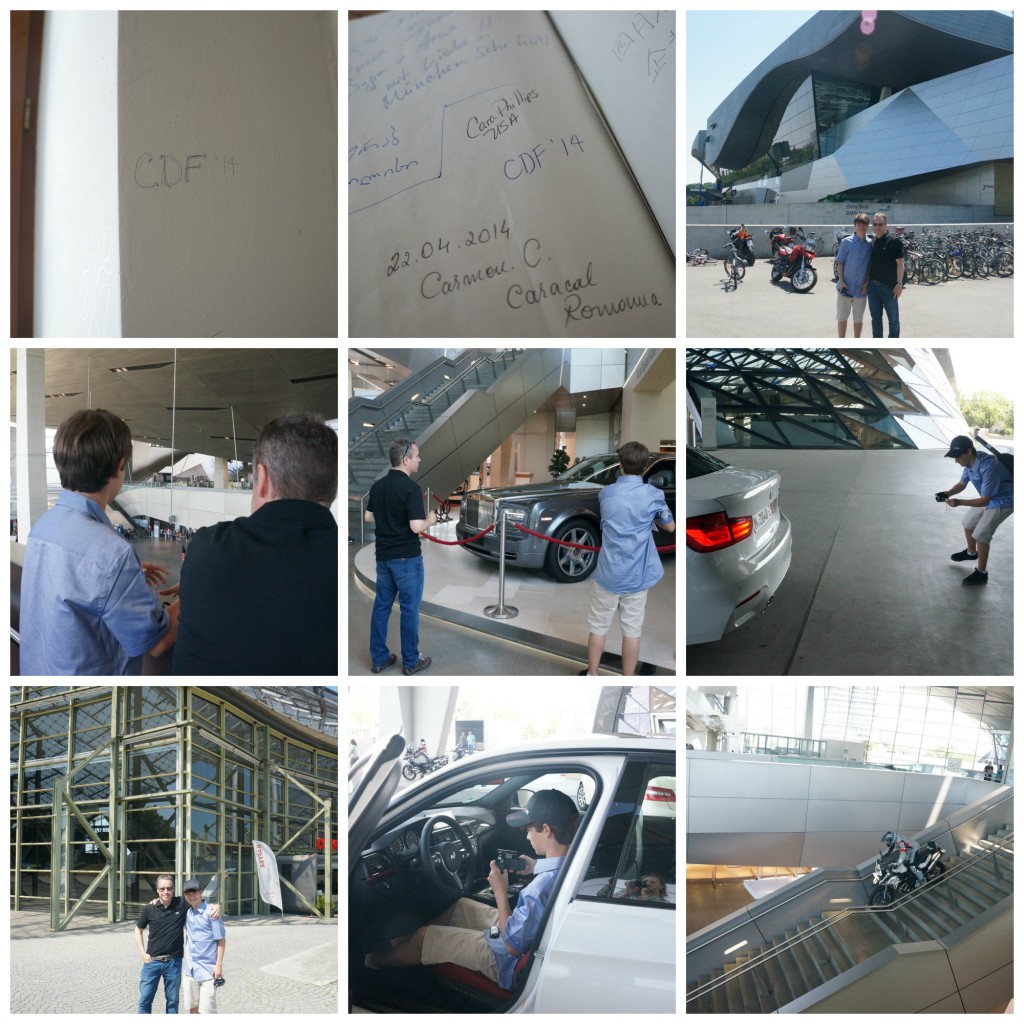 Luckily, they had time tomorrow and are letting us rent it for the whole day for the same price as 3 hours! The boys are seriously thrilled:)
We explored a bit of the Olympic village, before heading back into Munich and toured around the Residenz (amazing – 90 rooms – although I understood 19…), so after 68, my feet were dying! We skipped a couple of rooms and the security guard (thinking I was German, so spoke to me in German), told me how we were missing certain rooms. I just smiled and said, "Ya" (wish I still remembered a bit of my college German course!), and we headed out. Beautiful but our feet and backs were killing.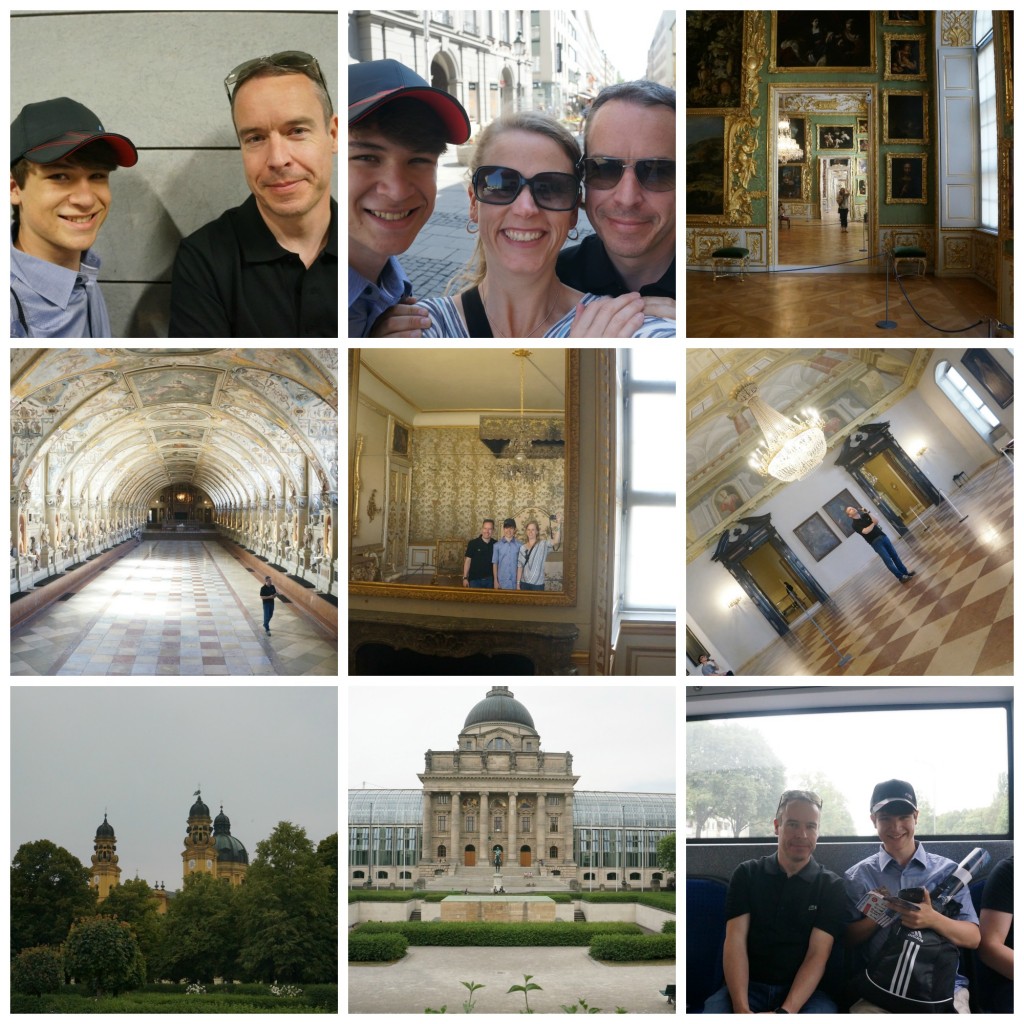 We recharged at a great beer garden restaurant in the Hofgarten, then got our second wind, walked through the gardens. We then hopped back on the u-bahn and headed out to the Bayern Munich Allianz-Arena (just so I could say to Zach and Josh I've been there – so competitive:))
We headed back and sat on our hotel terrace and had some herbal tea and chocolate. Best way to end an amazing day!
Love these boys!
Here's our video of the day!