The hills are alive… with the sound of music….
I wish I could just pick a few favourite things from this day.
The majestic alps?
The guide who played Sound of Music songs during the train ride?
The Abbey?
The most incredible views?
The most incredible churches (especially the one where Mozart first played?)
Eating the best schnitzel at the oldest restaurant in Europe  (dated 803 a.d.)
We woke up and headed back to the train station to join our tour to Salzburg, Austria. We listened to our tour guide tell us the incredible history, which included lots of Sound of Music info:)
Our tour guide showed us parts of the old town, including the home where Mozart was born, and many of the Sound of Music sites.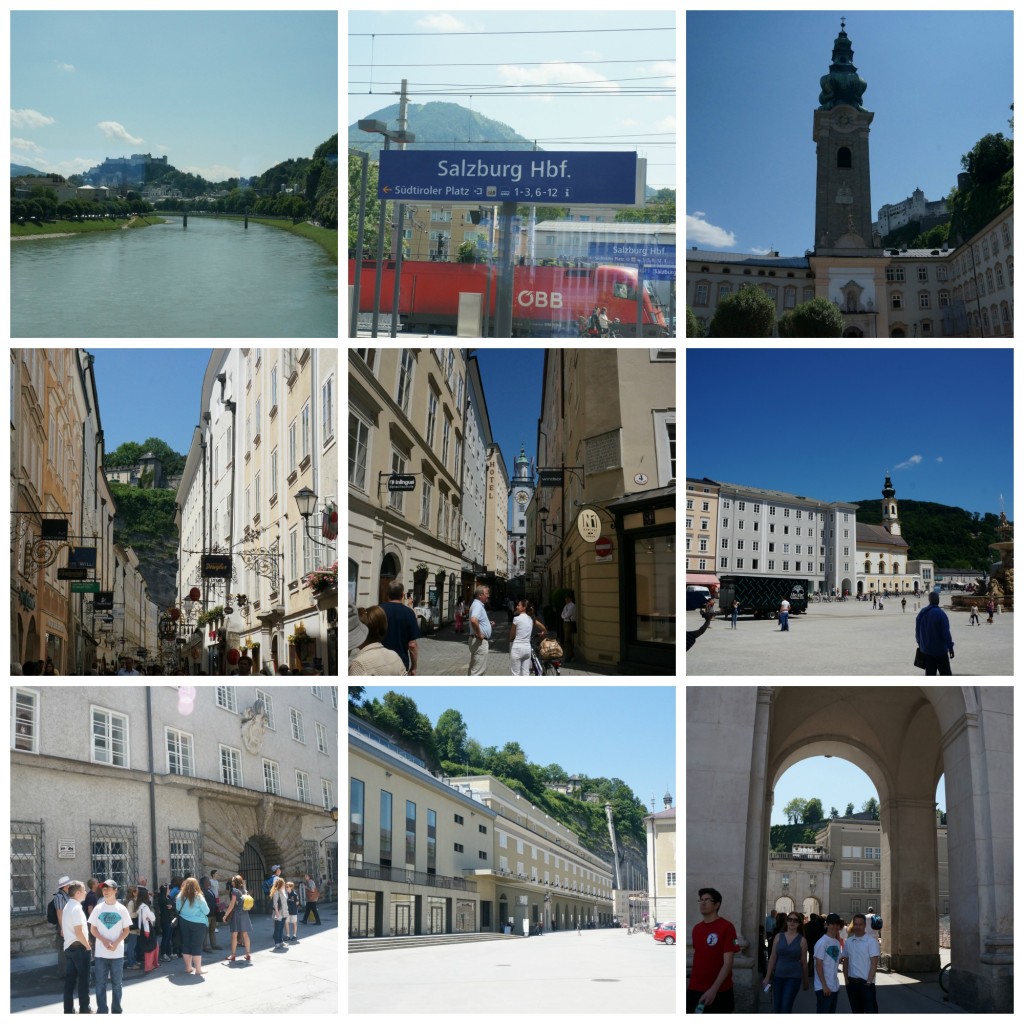 We then had the yummiest lunch in the coolest and oldest restaurant in Europe. Gabe said he is never going to be able to eat in normal places again! I fear he has developed a certain standard and taste!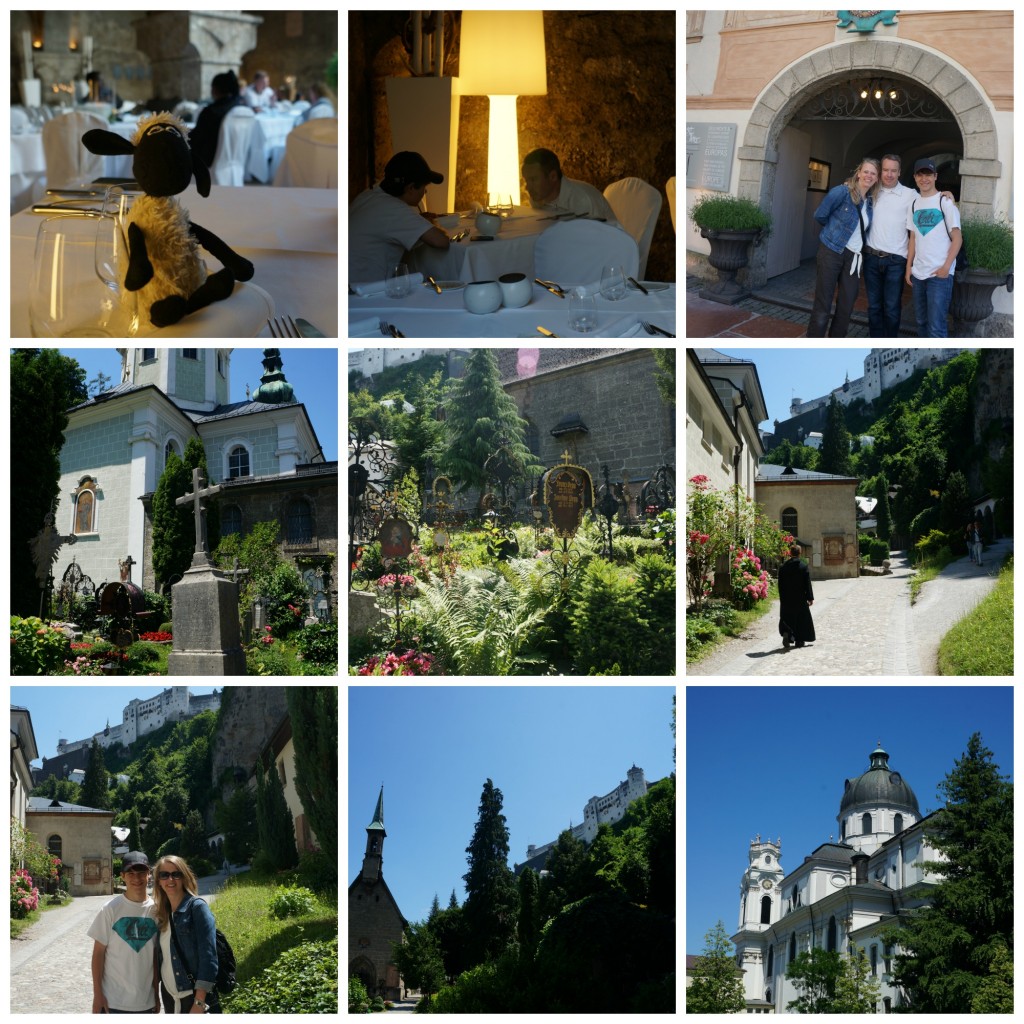 After lunch we wandered the city, climbed up to the top (ok, we took an elevator built into the cliff up) and then walked along the city, getting the most spectacular views of Salzburg and the gorgeous alps as the backdrop. We walked to the Abbey (where Maria was, and I knocked on the door where the children knocked when they came to find out where Fraulein Maria was…) SO COOL. Love that movie! Interesting fact, most Germans and Austrians don't know the movie – it really was a North American sensation!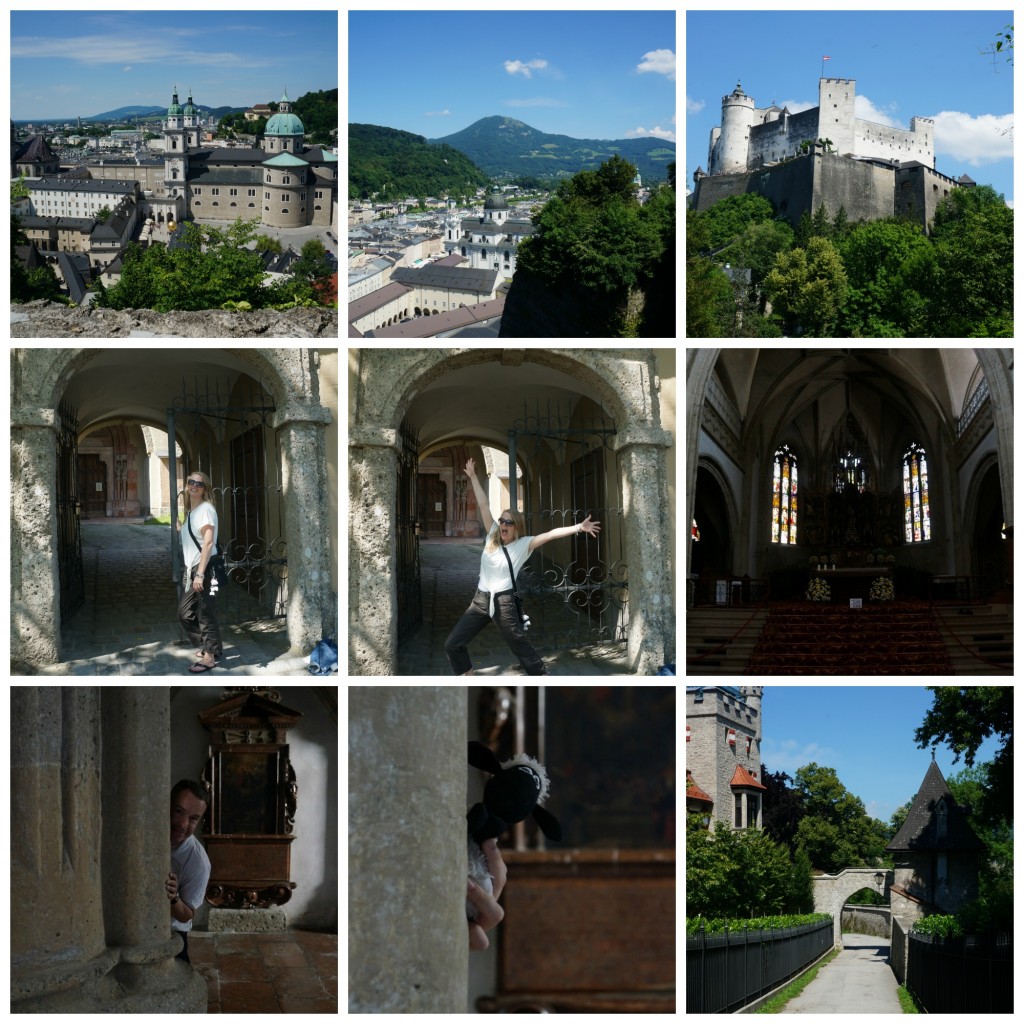 We shopped a little, walked through some exquisite churches, including the one where Mozart first played, and was sadly destroyed during WWII, but was rebuilt in 1959.  I think it is one of my most favourite churches EVER.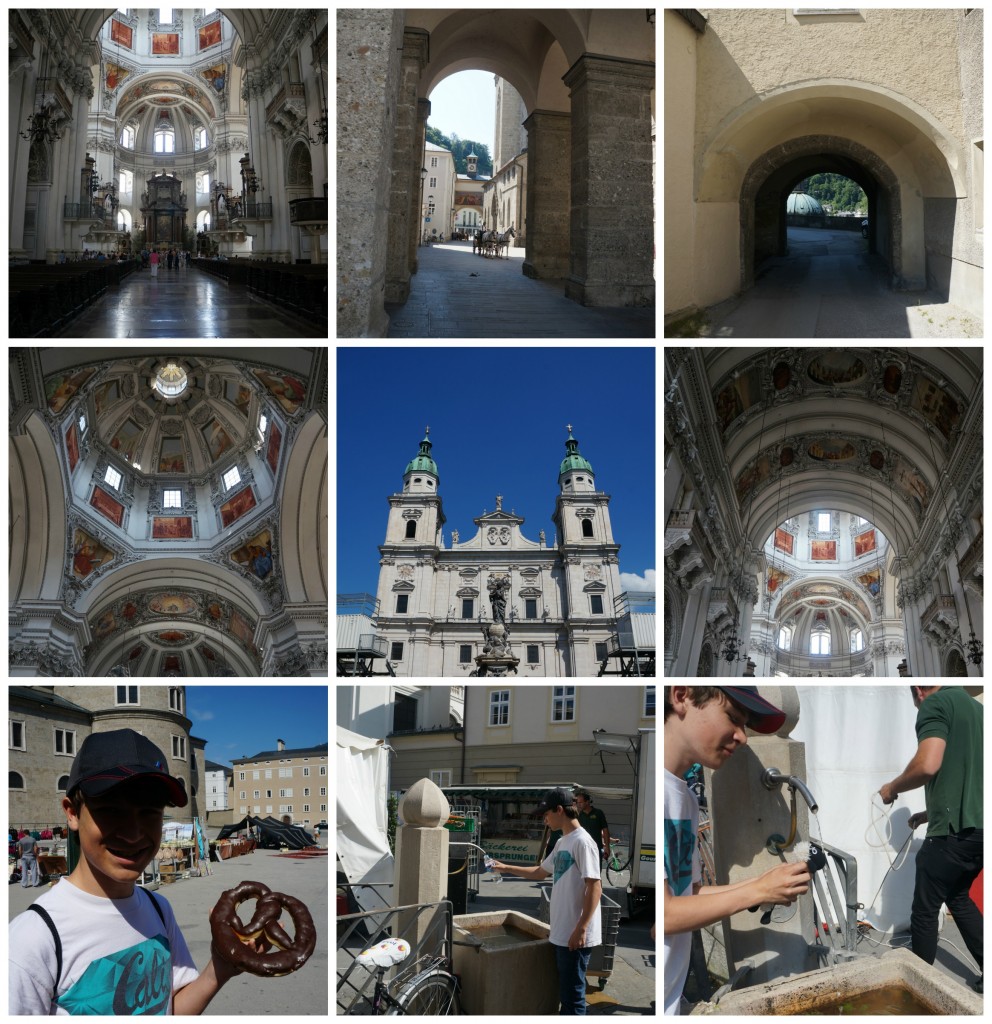 Finally, we went to Mirabelle Gardens – the setting for DO RE MI (stairs) — unfortunately the fountain was in repair:( Stunning gardens though!
The ride home was a good chance for us to nap:) We got home in time to see the end of Germany vs. US and were on the streets when Germany scored and heard the roar!
We had a lovely little Indian meal (only so much schnitzel you can eat:) and headed back for our tea.
Salzburg is truly not to be missed in Europe. Loved it. So spectacular. So beautiful. Highly recommended!
Here's our daily video (yes, Shaun is getting a lot of press and we are having so much fun with him!!!)