We finally made our way to Las Vegas.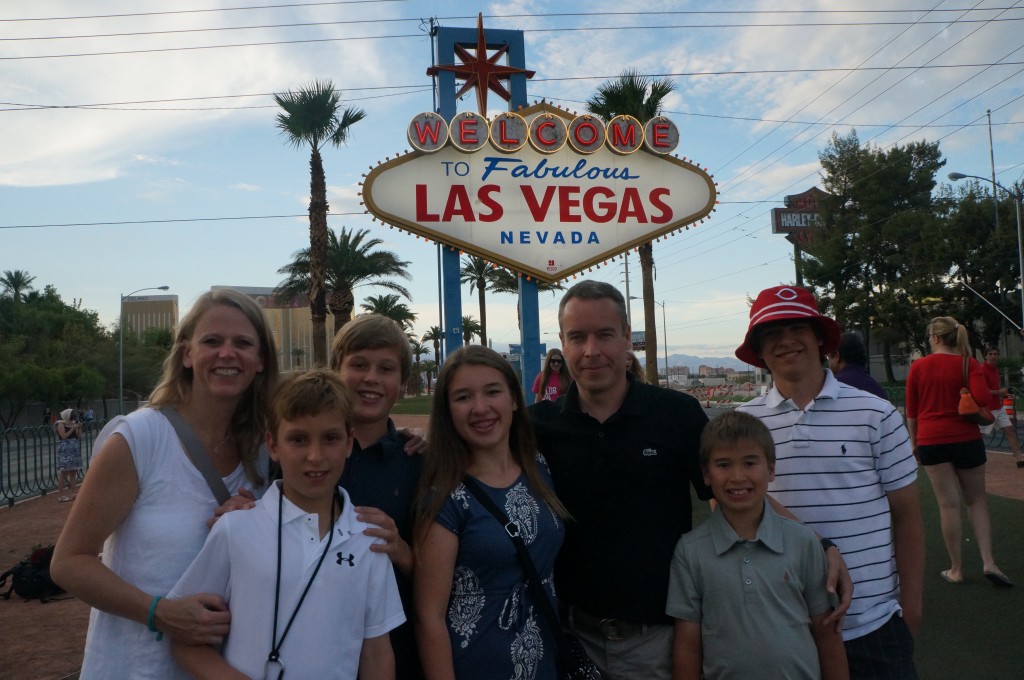 We had booked a large timeshare condo place – and it was a palace! After being on a houseboat, it was a welcome difference.
How grateful I am for space!
And washing machines.
Not so grateful for European dryers… Well still am… But it takes about 3-4 hours to dry each load!!!!
I always try to get as much laundry done at the last place we are traveling to. It becomes part of my criteria for our hotel:)
So Vegas was all about laundry.
And shopping.
And insanely cheap restaurants.
Seriously, I'm not sure if people in the US recognize that restaurants and food is so much cheaper than in Canada!
Anyhow.
The kids were dying to outlet shop and have been saving up. We don't have outlets either where we live. So our yearly outlet shop is where they get a ton of their stuff.
We also hung around the lazy river at the hotel which the kids loved.
Then we hit the strip.
We surprised the kids by booking a limo strip tour. They were super excited!
Our driver, (who we are convinced his real name is Vinnie and he's a mobster) took us to all the evening shows and showed us Vegas at dusk and then as all the lights came on.
Amazing!
We saw the fountains at the Bellagio, the Volcano show at the Mirage, and Fremont Street. We walked around the casinos in the Mirage and the New York, New York, and explored outside the New York (Zach begged us to do that area). The Hershey store was cool too:)
Rob even showed the kids how to lose $10 in 5 secs. They weren't impressed. (Although I'm glad they didn't learn a lesson of winning after $10 and 5 secs too!!!)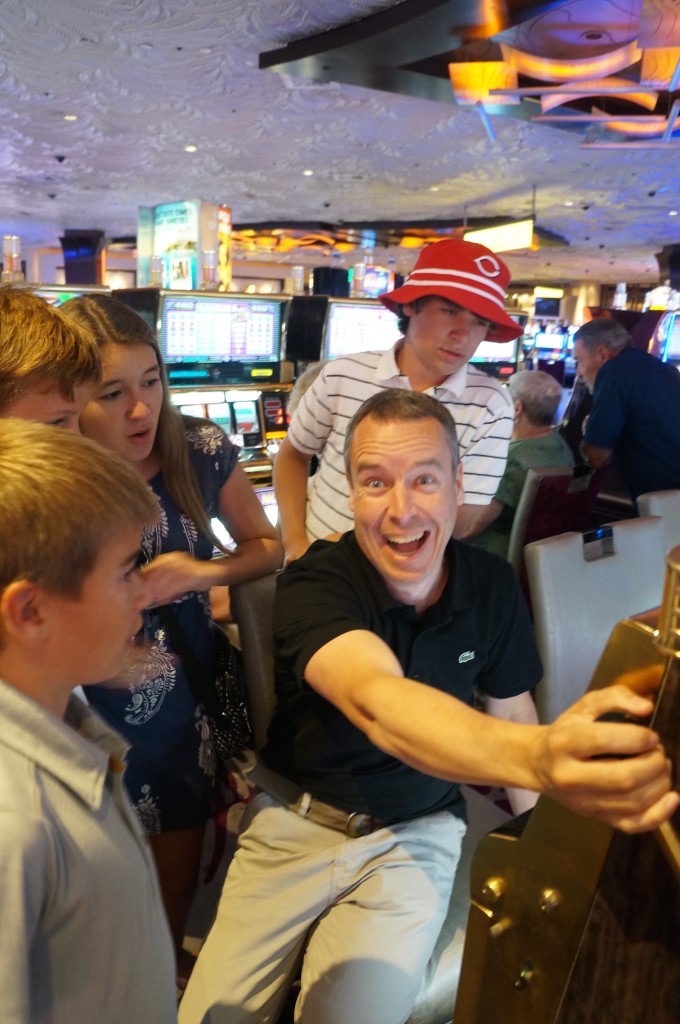 All in all, the kids loved Vegas and I wish we had had more time to walk through all the hotels. The kids want to come back. Given our cousins live so close, it's a possibility, but not necessarily reappearing on our family vacation bucket list!
Overall, it was the perfect ending to our adventures.
I can't tell you anymore about our Vegas experience, because we all agreed, what happens in Vegas, stays in Vegas:)