A couple of years ago, my best friend from my teenage years, Joanne,  asked me if we would be interested in doing a trip to Lake Powell with her family and perhaps a few others. She has two kids around the same age as mine, and I thought it would be a lot of fun to reconnect with Jo and get to know her kids (I already knew her husband as we also grew up together and I thought we would all get along just fine).
Given the limitations we have with picking our vacations times with Rob's separation agreement, I knew it would be a couple of years before we could make some solid plans, but Jo was good with that. We decided to approach some other friends and family to see if they wanted to join in renting a houseboat on Lake Powell.
I immediately contacted my brother and sister in law. They were completely into the idea (well, my sis-in-law was…my bro was worried about the heat. And maybe the 12 kids in close quarters too:)) and we were thrilled as that meant lots of cousin time! (They have 5 kids as well between the ages of 8-20). Jo reached out to a few people and got some tentative responses, but when all was said and done, it was only our family, Jo and Andreas' family (2 kids) and my bro and sis-in-law (Jamie and Judy) and their 5 kids that were committed.
Two years whizzed by. To be honest, given Rob's heart attack just this past March (while spending March break with Jamie and Judy at their home in Utah), I'm not sure a houseboat vacation, on a lake in an area with limited contact with anything, was what we would have chosen…but being committed, and with full ok from Rob's doctor (his stress test came back that he has made a 48% improvement, compared to their anticipated 5% improvement, an ECG which was completely free of "heart attack" signs, and the health of a 30 year old (that was his favourite result)) we flew down to Las Vegas after a tearful goodbye with Reggie, and then immediately drove to St George, Utah, where my bro and sis in law have a vacation condo.
We got them all out of bed with our late arrival, and then spent the next two days doing a whole lot of nothing.
Truth be told, on the first day the adults shopped up a storm for food for Lake Powell, did some cooking (Judy is an amazing planner and had planned all our meals and prepped a bunch of them too) and marvelled at how much our children ate.
The kids hung out, swam, played some games, debated, and compared notes on their Canadian vs. American lives.
I wish I could say I took a ton of pictures on that first day, but really, I took two. But this is all they pretty much did anyhow….(although we did have a lovely pizza picnic on the Saturday night as well).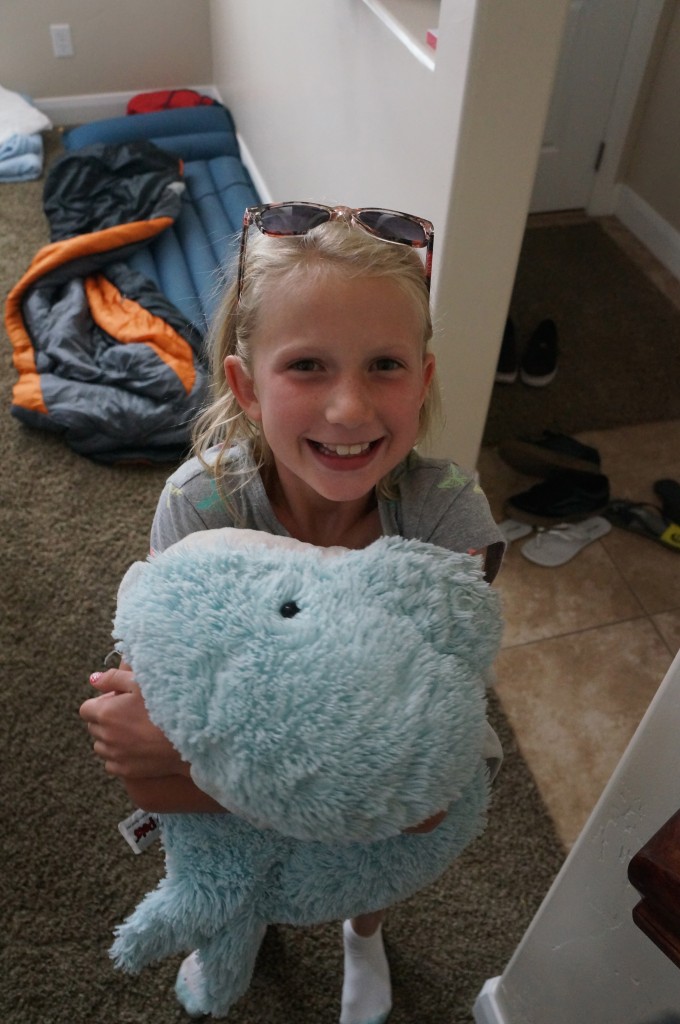 The youngest of the bunch…could you just not eat her up???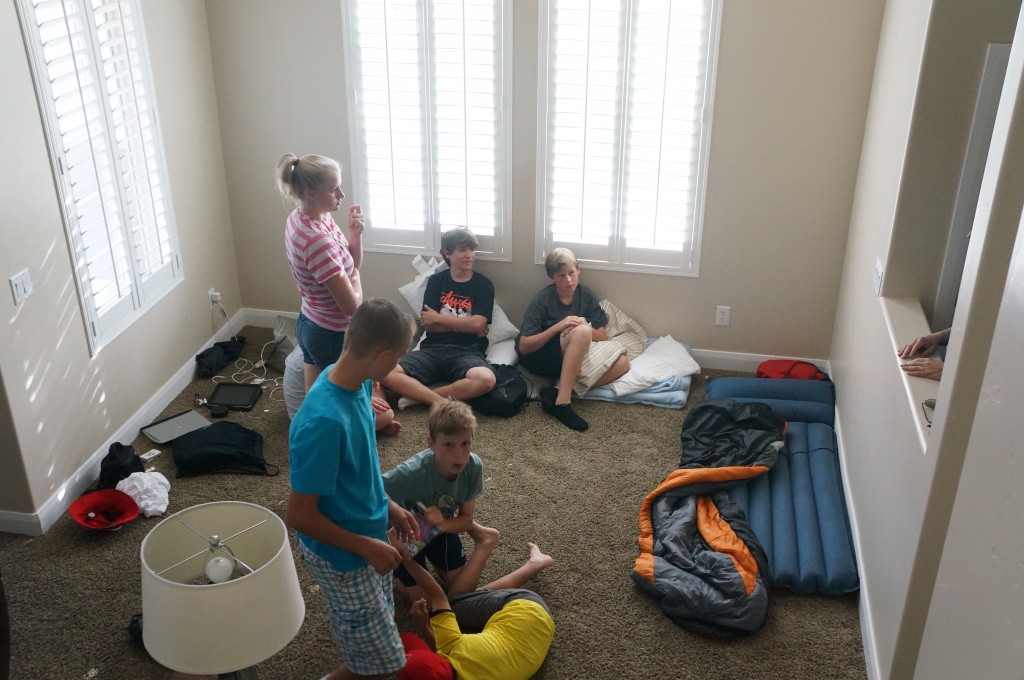 All the furniture moved around to allow for all of us to sleep meant lots of space to wrestle, play games, and laugh and talk!
The next day we all headed to church, and then went and visited some of our churches historical sites.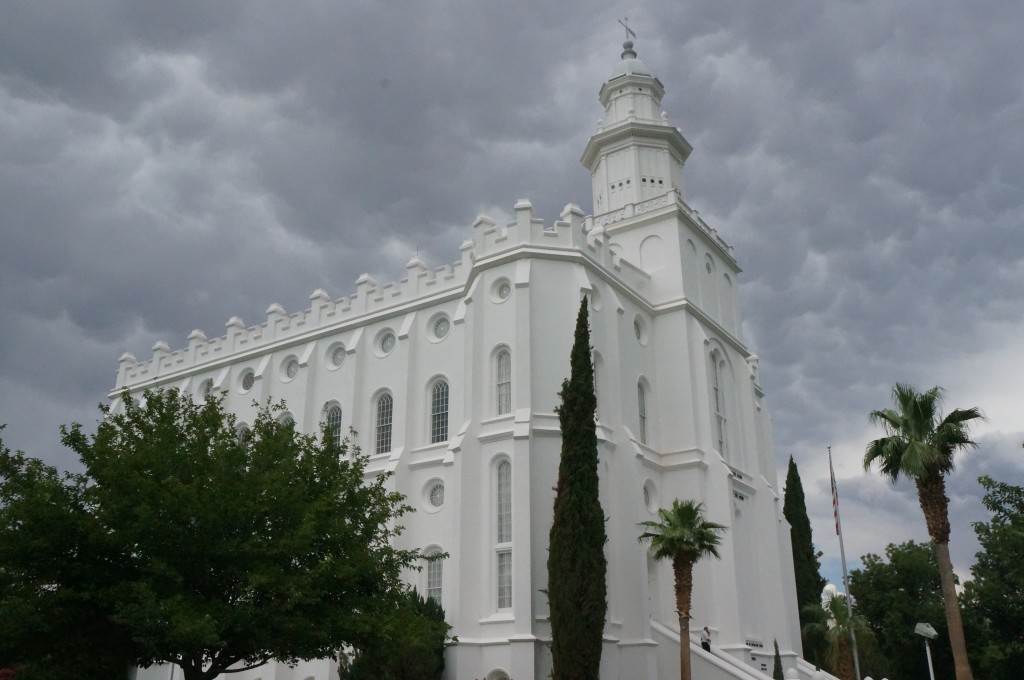 St George temple.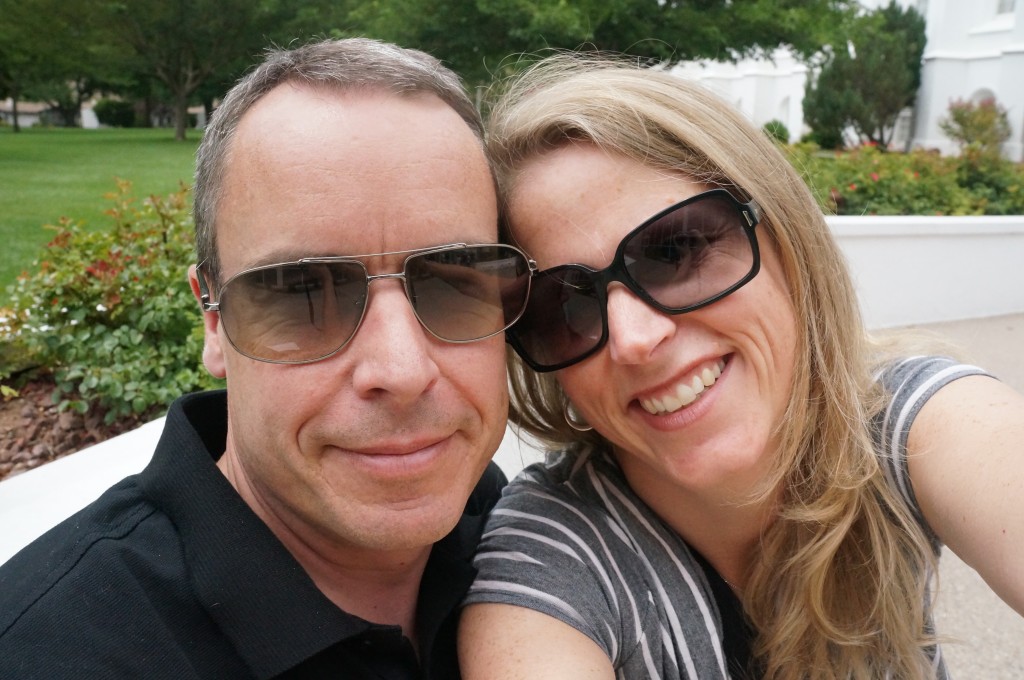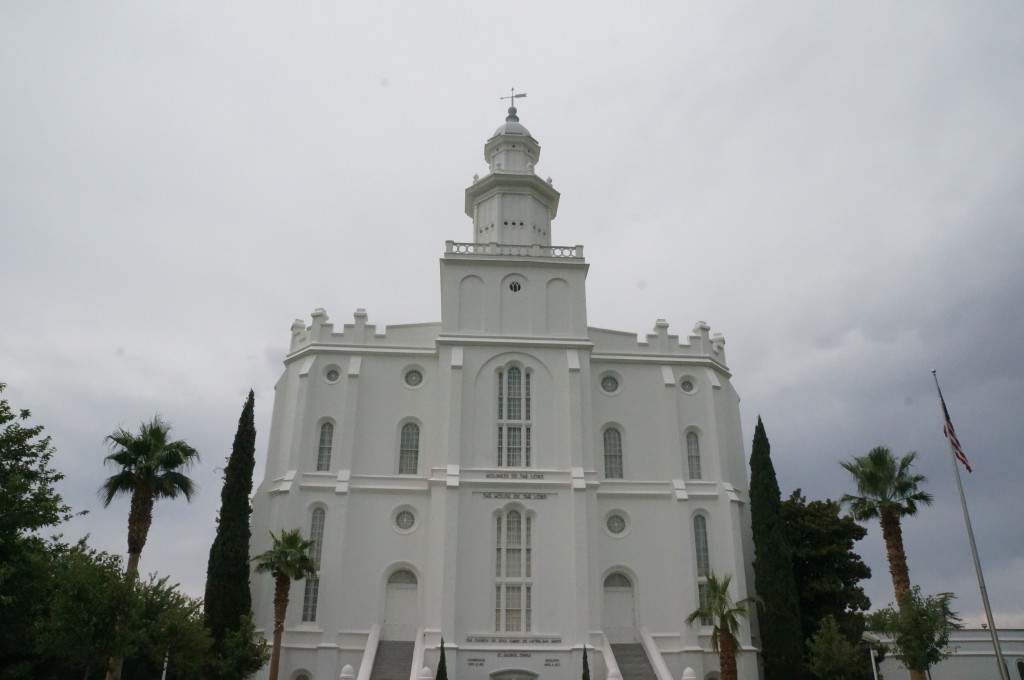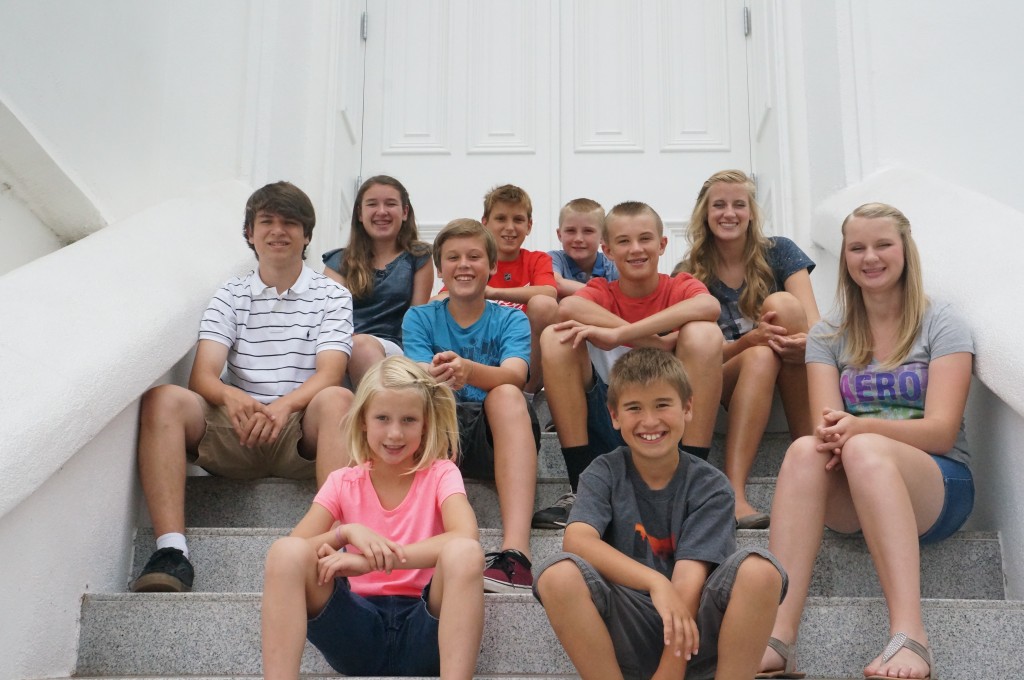 All the cousins! Oldest is almost 20 and the youngest is 8.
Our family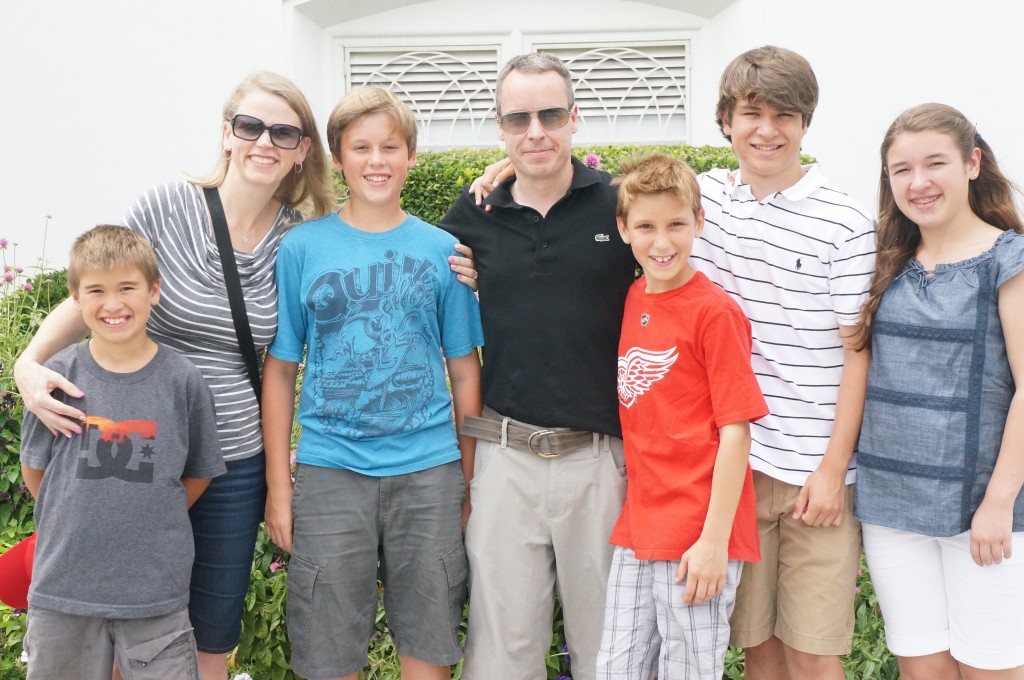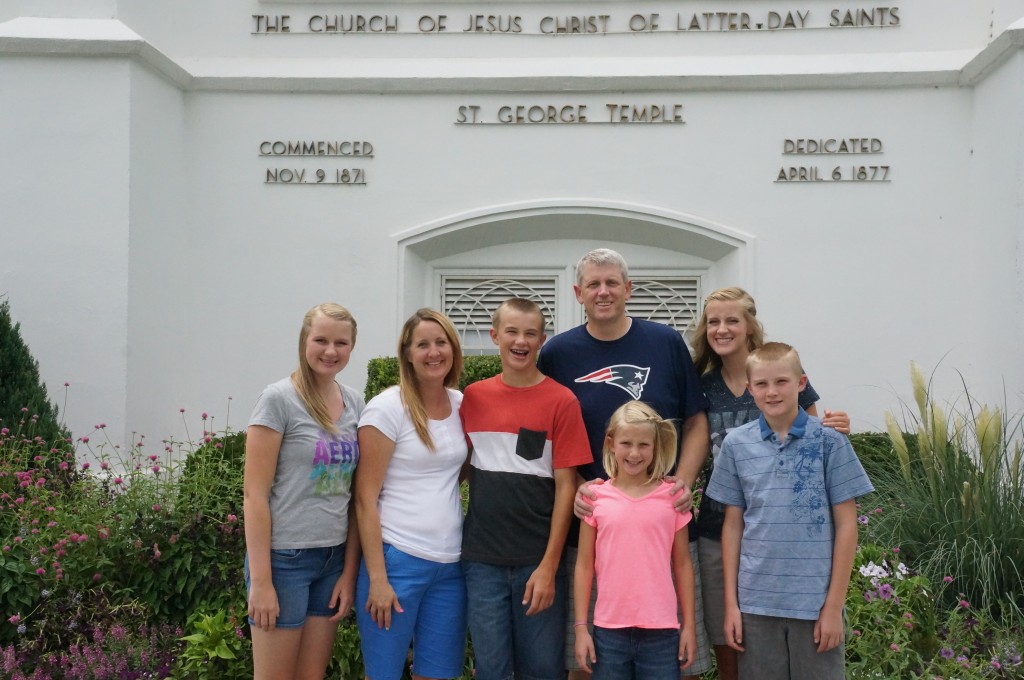 Jamie, Judy, and their 5 kids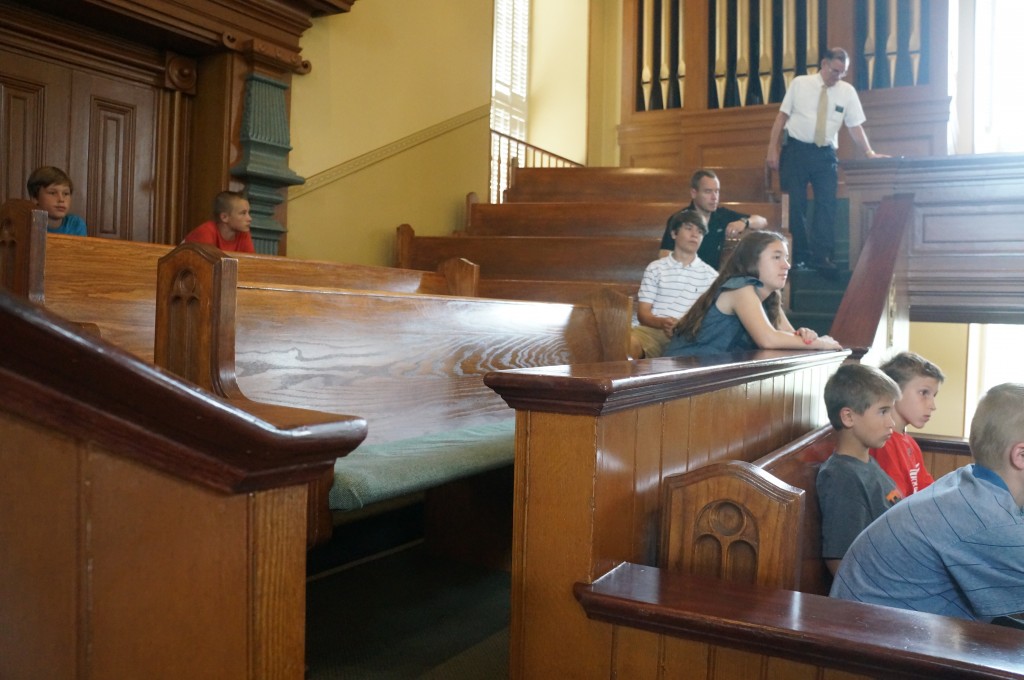 Inside the tabernacle; listening intently to the tour guide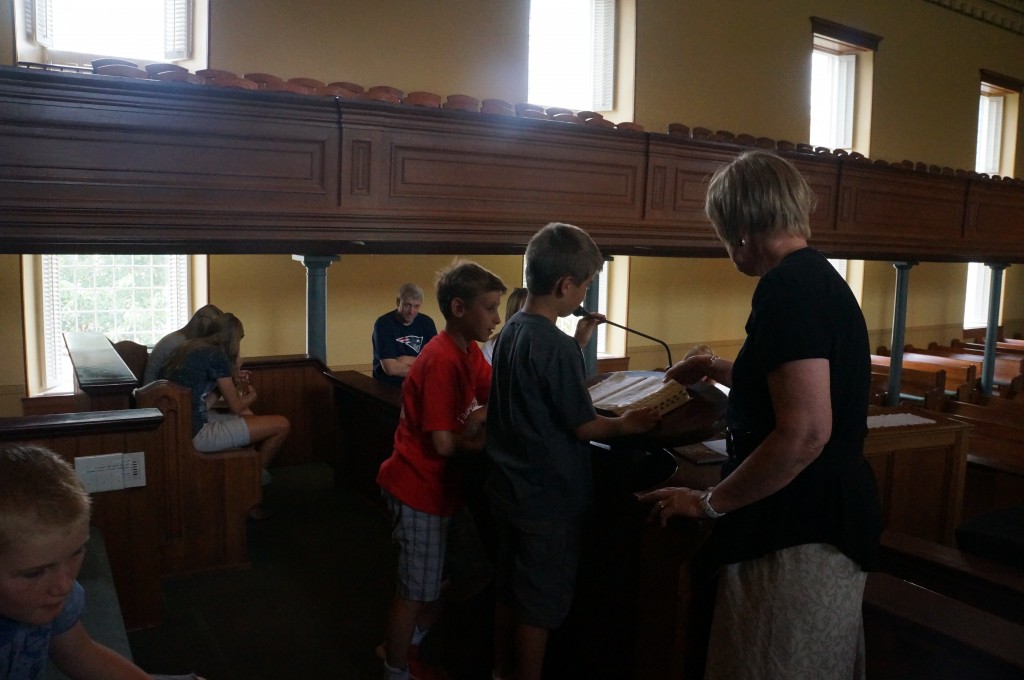 She got them participating!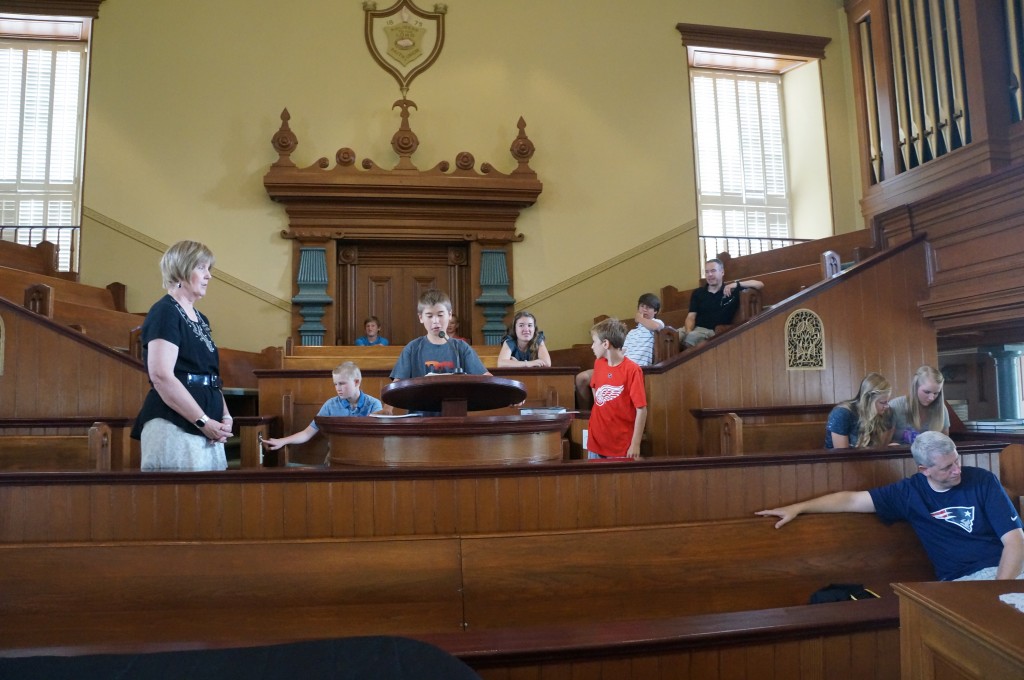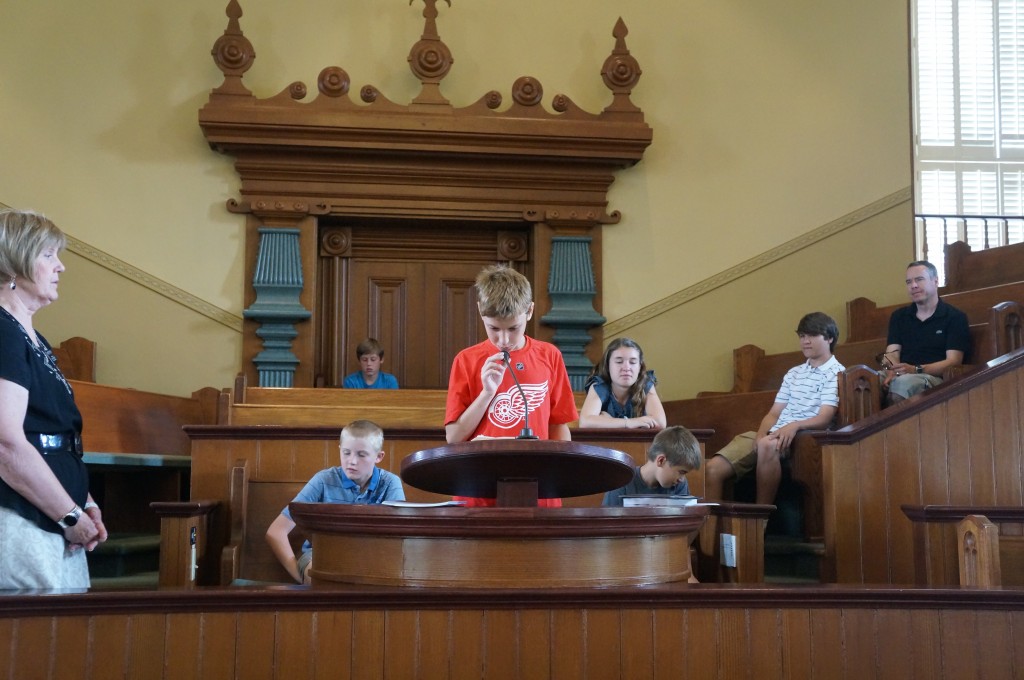 They loved being up on that podium!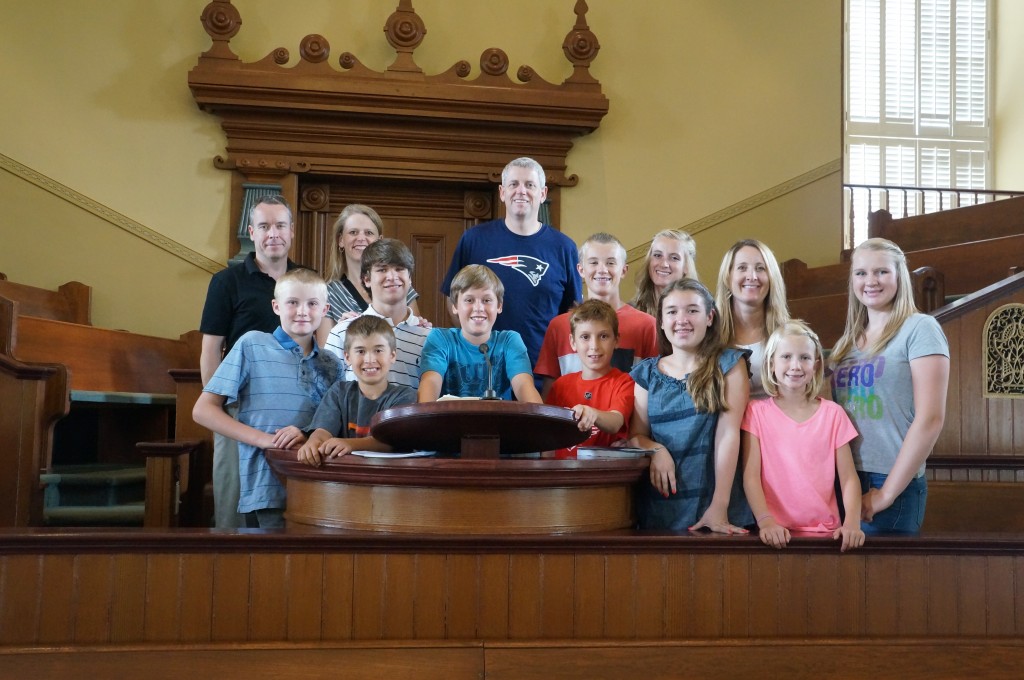 All of us!
That night we packed up all our stuff in anticipation of a very early start. It was a bit stressful when we saw how much there was to pack. Luckily we rented suburban and they had their suburban too!
It was an awesome start to the vacation and the kids were excited to get on the way to Lake Powell!