The next morning we woke up really early (like 3 am) because of the jet lag. We forced ourselves back to sleep, and when the alarm went off at 6:30, it was brutal (I guess our bodies got back into sleep mode!) Luckily, we awoke to a yummy breakfast and the excitement that we were heading to our safari in the Greater Kruger National Park Area (we were staying on private reserves bordering Kruger).
We got on our way and surprisingly got out of the city pretty easily. We knew that the direct route to our first stop was about 6 hours away, but also knew that there were some pretty amazing things we could see along the way, so counted on an extra couple of hours.
Of course, we did not realize that the couple of extra things were on a "slight" detour and we had to end up back tracking a lot and the drive turned into 11 hours….
BUT, we saw some beautiful things and ended up having a great day.
We drove along what is known as "The Panorama route". We stopped at a place called God's window for the amazing views. We also did a short hike to the rain forest that was there.
We continued on our way, looking for Blyde River Canyon, and ended up stopping at this amazing area called "The Potholes".
On our way out, we met these little baboons: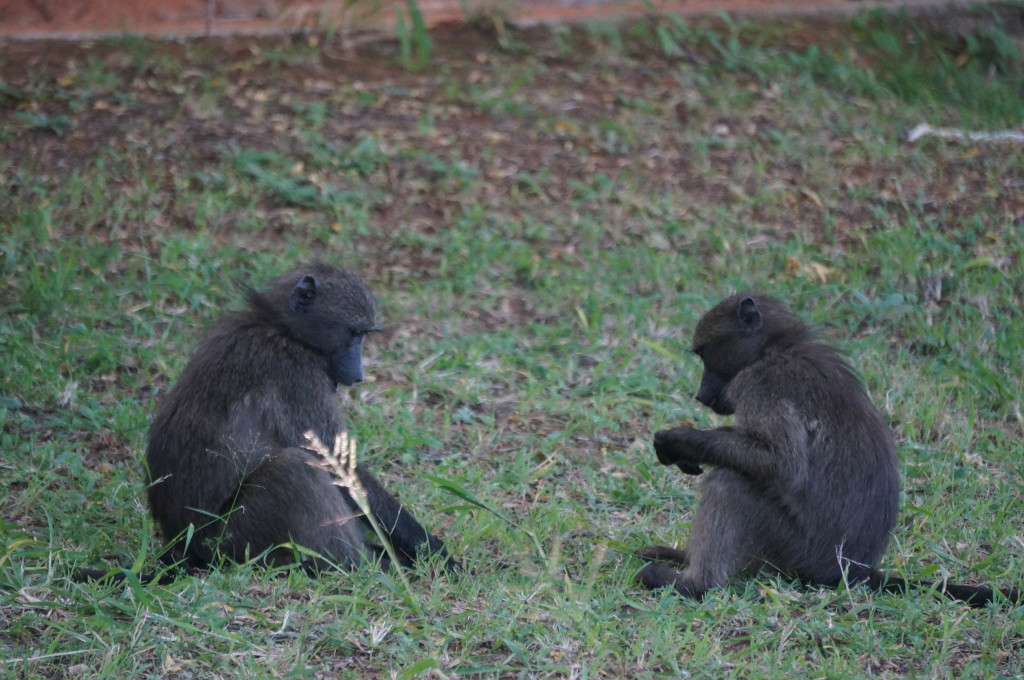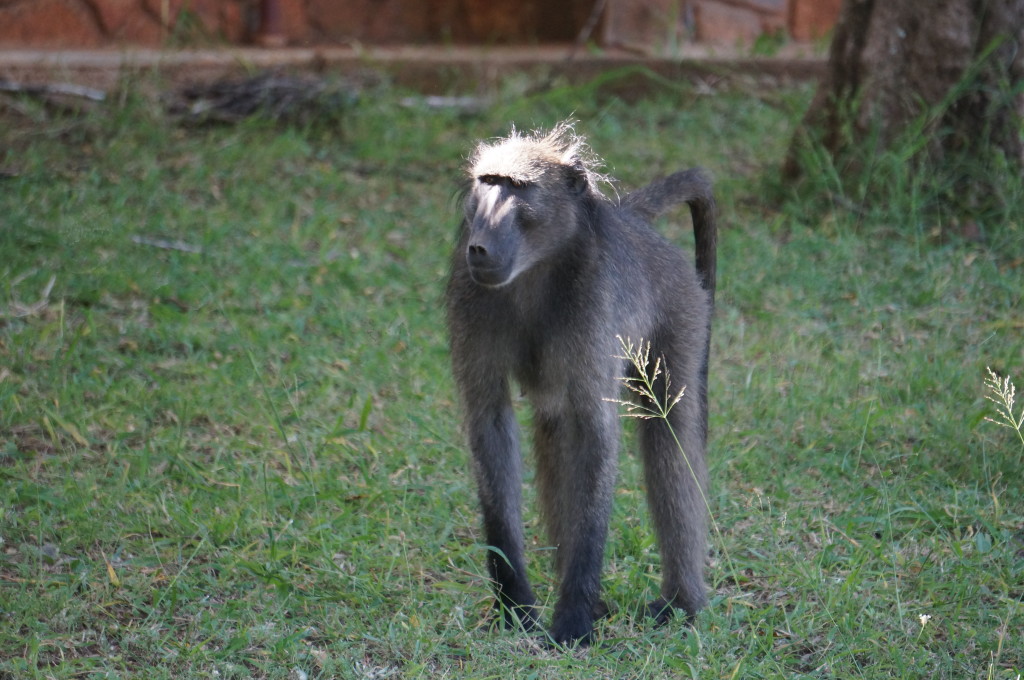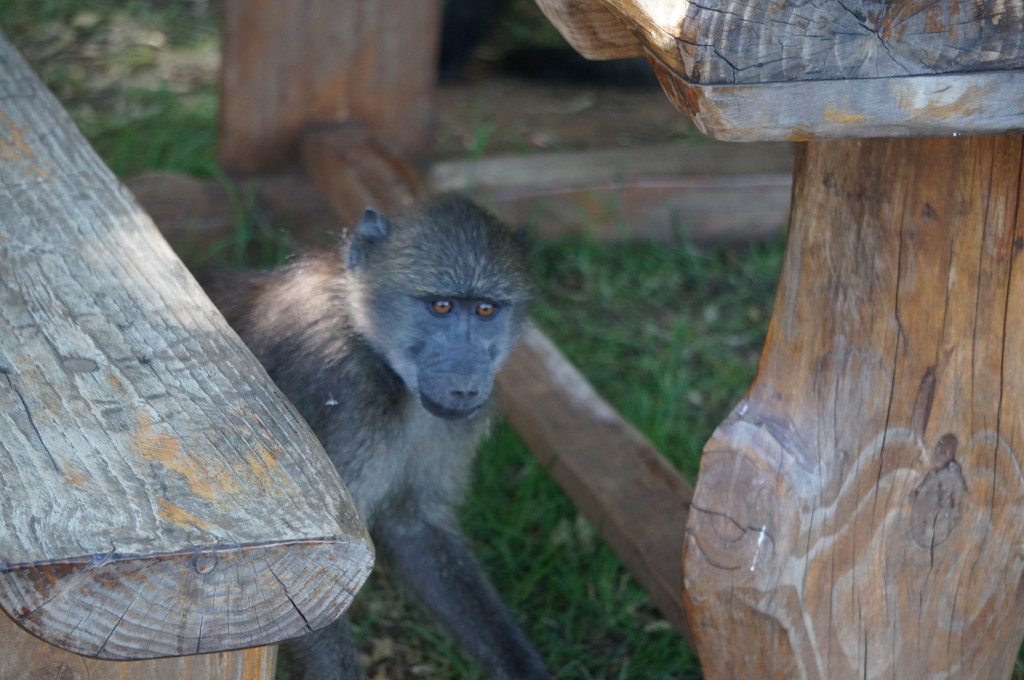 We had A LOT of backtracking to do after that so we finally decided we need to stop the sightseeing and get to the park before dark. But there was still so much to take pictures of as we drove through some neat towns and got to see some interesting things a long the way.
We drove on the craziest, bumpiest roads EVER and thought our rental car would just collapse with all the bumps (the air conditioning was broken too, which really sucks!). We finally made it to our first stop just as the sun was setting.
Pezulu Tree House Lodges is not in a private reserve bordering Kruger, but it's not too far away. The cool thing about this place was it was truly a tree house! Ours had 3 main rooms, plus a couple of bathrooms (outdoor showers) all in one house connected by this walkways and stairs. It was super cool.
Although sleeping in mosquito netting, no air conditioning in a tree is fun, I'm not sure it would be my pick for longer than a night!
The kids loved it though!
After we settled, we headed to get some drinks before dinner. When we heard the drum beating, it was a sign that dinner was served – outdoors around a campfire.
I love how here they just serve dinner. There is no ordering, No choice it's just home-style cooking for everyone. And it was GOOD!!! After a delicious meal, we headed back to the tree house where everyone had an outdoor shower and headed to bed!
It was another great day!