This morning the boys were up early – hoping to catch a glimpse of the resident hippo in the watering hole outside our room. Hippos usually only get out of the water at night. Unfortunately, no hippo out of the watering hole. But he did grace them with his body popping up a bit…
(At this point, I must tell you that many of these photos are Zach's. I ended up downloaded all of his into my own "Africa photo file"… resulting in a whopping 3500 photos between me, Rob and Zach!!)
We went on another game drive, but it was pretty quiet. It's funny how eventually some of the animals you were oohing and ahhing the day before become "uninteresting."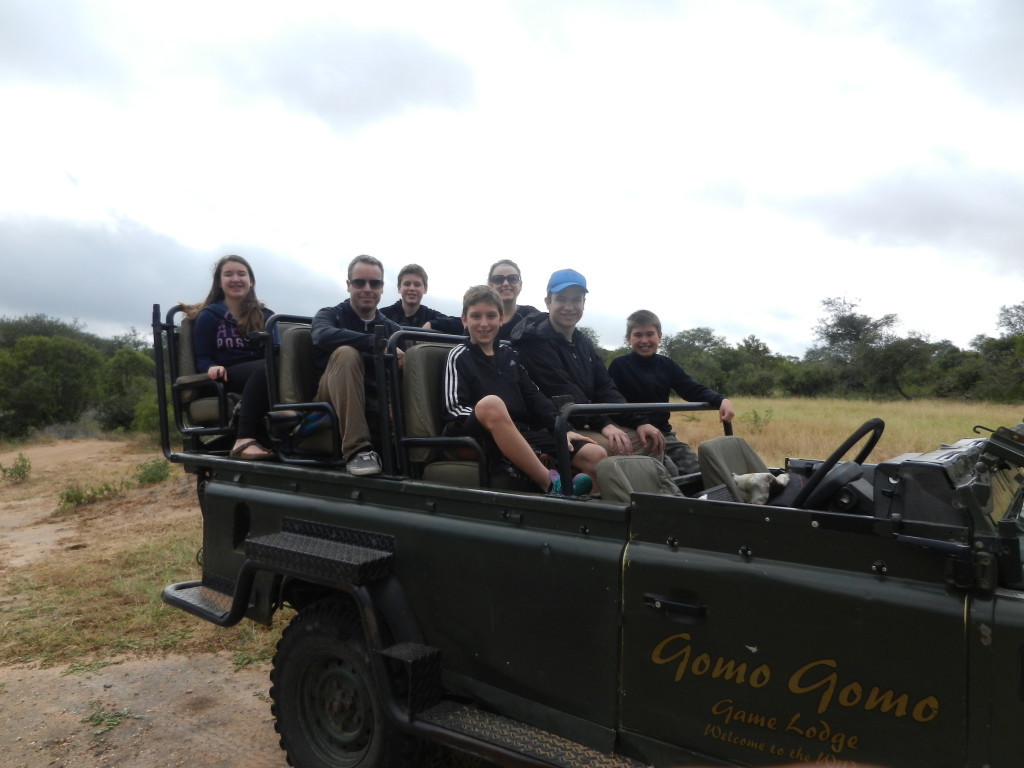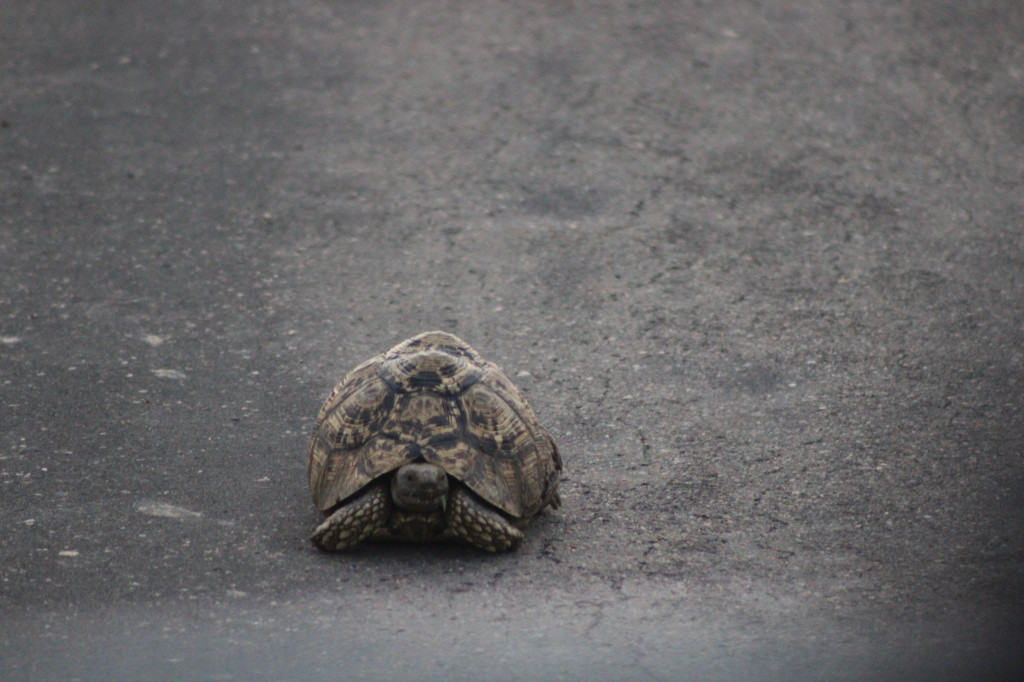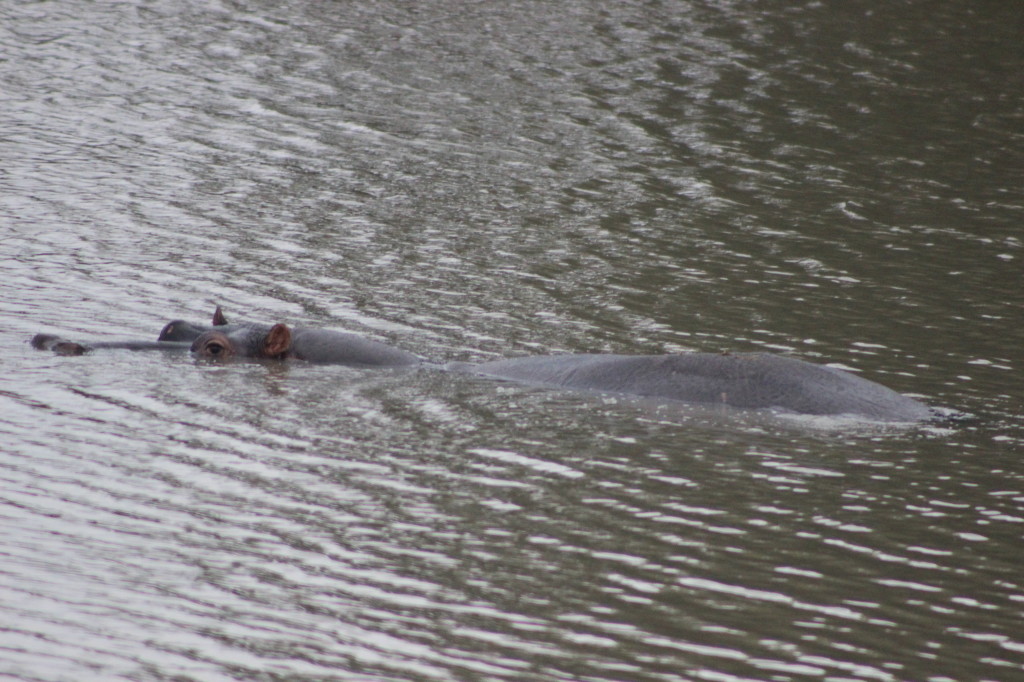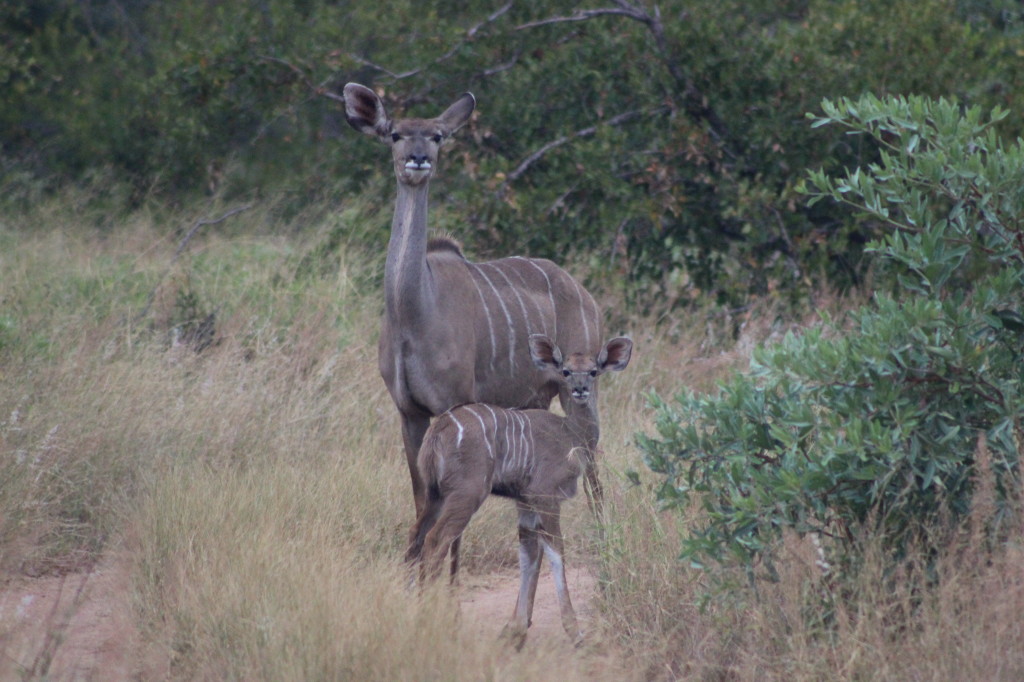 After breakfast, we packed up to head to our next lodge. We were all very sad to leave Gomo Gomo lodge. It was really special; quiet and intimate, and the people there were so lovely. Our guide Dean gave us directions to our next place (and luckily gave us a map too) and suggested we head to the closest town to fill up and get some money from the bank. There were a few little towns along the way that we would drive through, but none safe enough to stop in…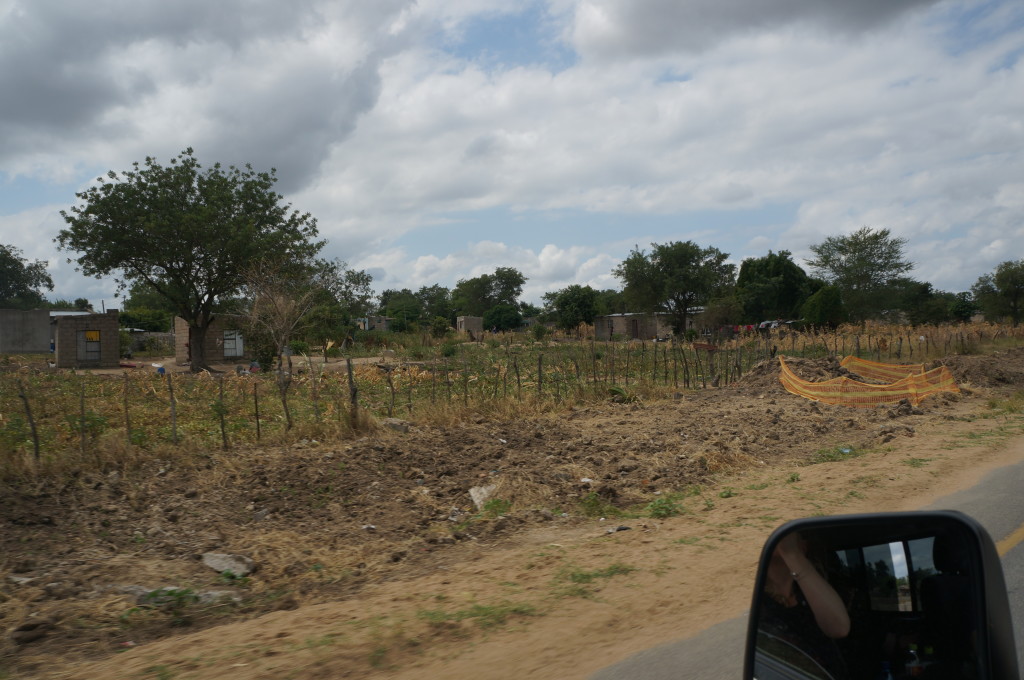 We quickly saw what he meant… When we saw the police walking with their guns out like they were hunting someone down, we rolled up our windows completely and Rob tried to drive a little faster on the pot hole infested road…However, as soon as we left the little town, we started to see lots of little kids in their school uniforms waving and calling out to us. It was so sweet!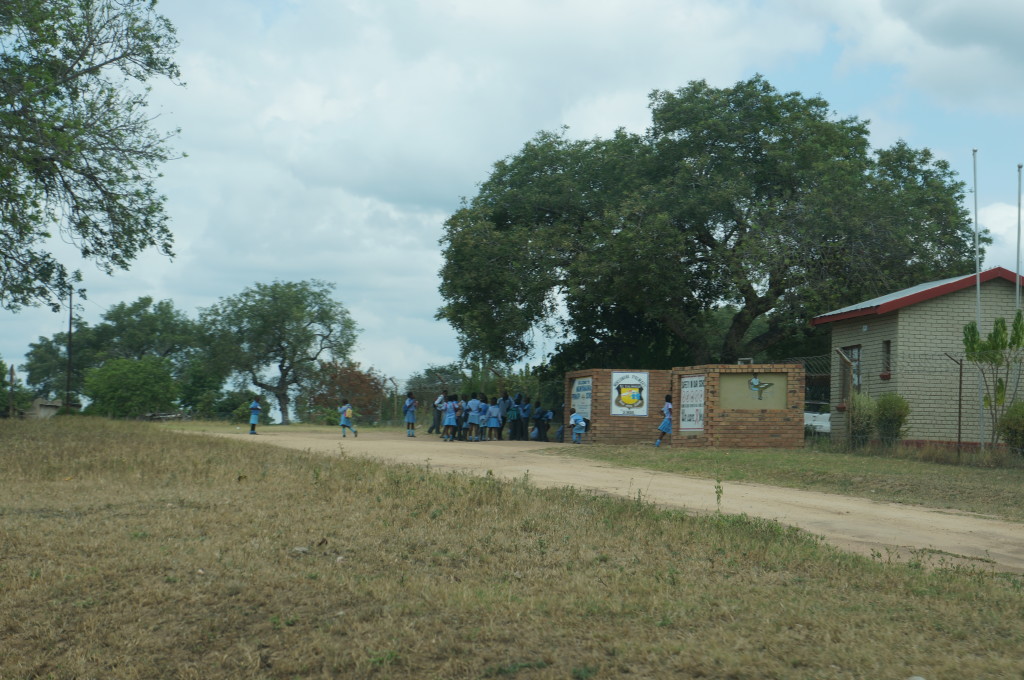 We finally made it our next lodge: Elephant Plains in Sabi Sands Private Reserve. We had heard this is where there is a high density of animals.
They had to put us in 3 rooms, so there was a bit of discussion as to where everyone would sleep, and of course they warned us not to leave anything on the balcony or the balcony door open as the resident monkeys can be pretty monkeyish and make a mess!
After lunch, we chilled a bit before heading out to our 6th big game drive (all together – 1st one here). What an incredible drive. The landscape is slightly different – less dense bush, more open plains. Much more the Africa I had imagined.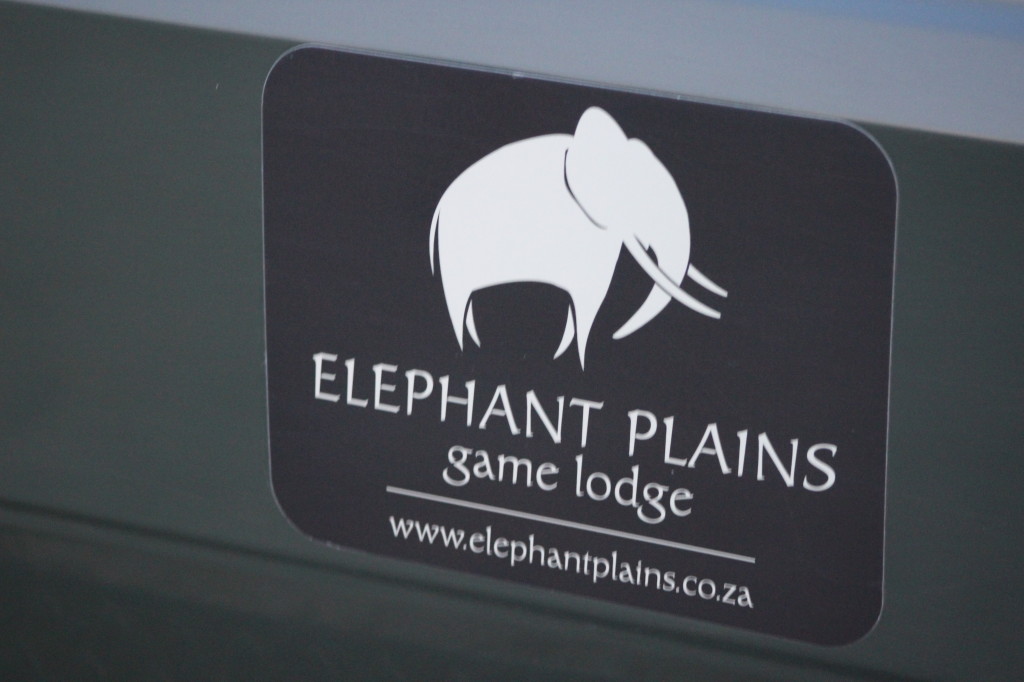 We saw some incredible stuff – including 4 out of the big 5 (cape buffalo, elephant, lion and leopard) – in addition to wild dogs (very rare), wildebeest, hyena (the kids were dying to see these guys), warthogs, zebra and of course, dozens of impala. We did get some excitement as our ranger went through some serious bush to reach the lions (we saw them asleep when it was light out and by nightfall they were wandering, so we saw them twice!)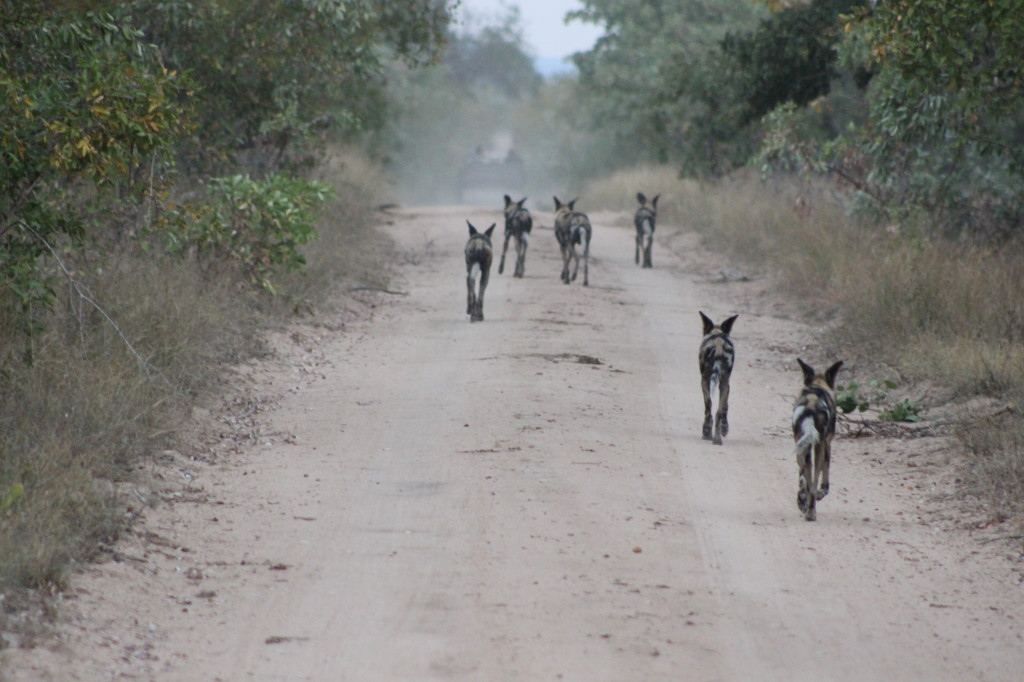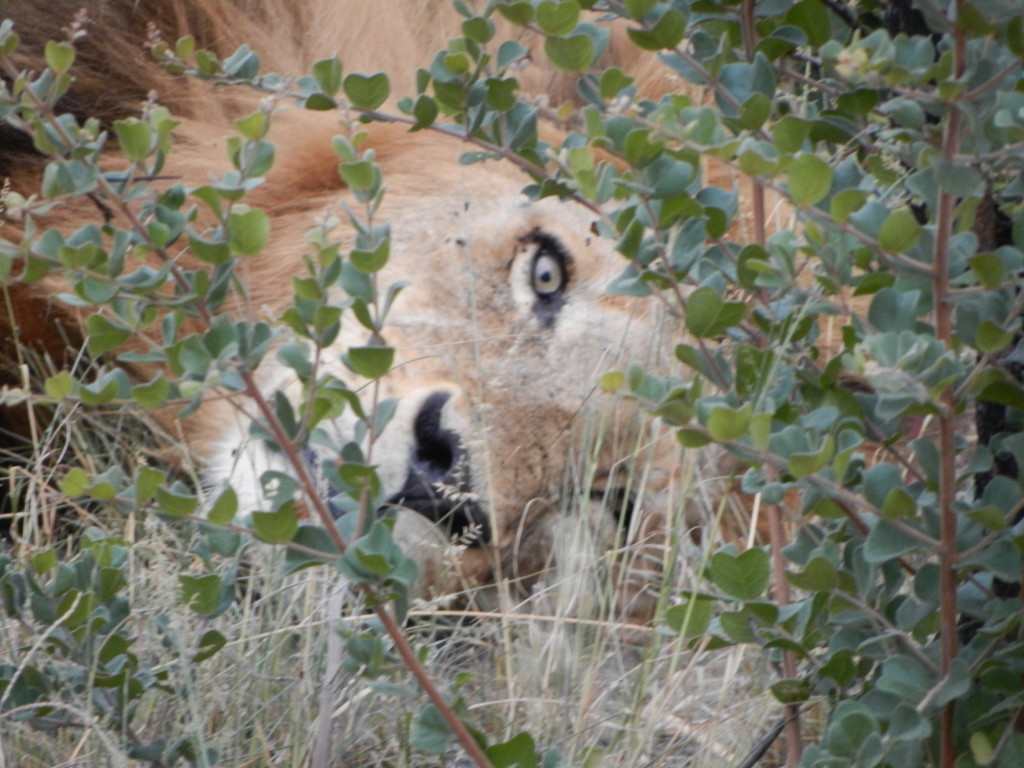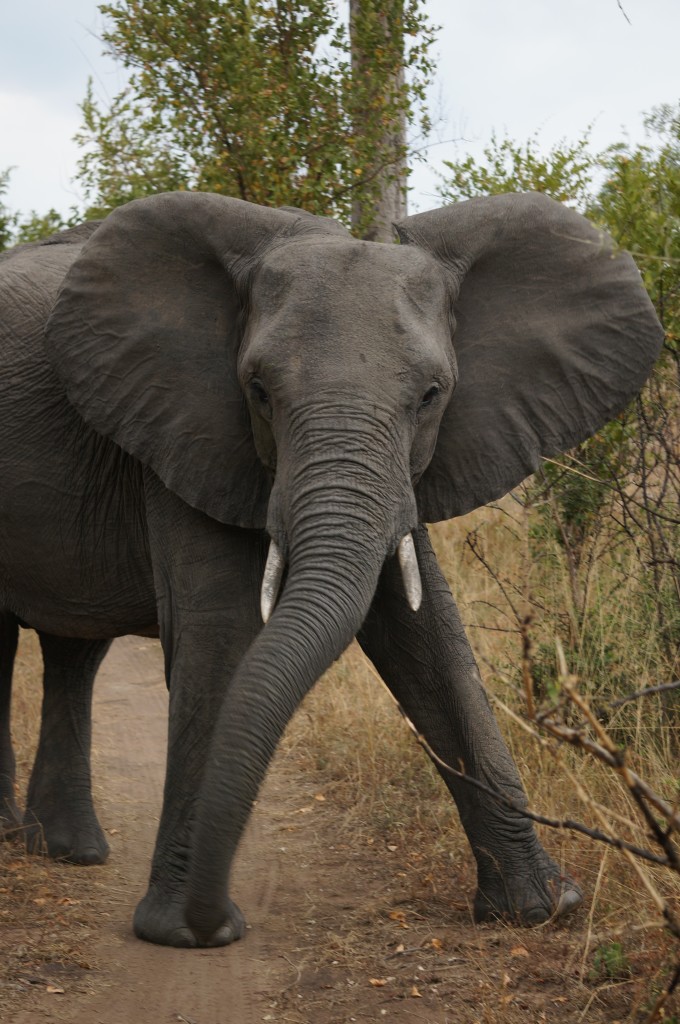 One of my favourite parts is stopping for drinks as the sun goes down. With every drive, they pack some drinks and some snacks for you to have a couple hours into your drive (each drive is 3-3.5 hours). You can get out and stretch your legs. It's usually in a big open area so they can see anything approaching – and you can get some spectacular views of the pink orange sky as the sun sets. The stars come out, and we can do "starlight, star bright". Amidst all this beauty and this very thin moment for me, the kids are usually bugging each other and being overall obnoxious with each other— but I guess that is part of the thin moment too. I know it's overkill on the photos, but I seriously could not get enough of these sundown moments.
We headed back to the lodge and enjoyed supper before rolling into bed completely exhausted. One more day here…..