Even though we had a bumpy time right before our trip with Josh's dramatic knee extravaganza, we still were excited; even moreso when we got to the airport to leave and the lovely check in man upgraded us all. Not to first class, but a step up from economy – with more space and a few extra perks so we were happy with that!
The flight went by quickly and most of us slept.
Because we had a long layover, we got to explore London a bit. We went to Buckingham Palace (of course) as well as saw the Parliamentary buildings, Big Ben, and WestMinister Abbey. I've never been to London, and this quick visit certainly gave me the desire to come back! Here's a few random snaps for a taste of the day: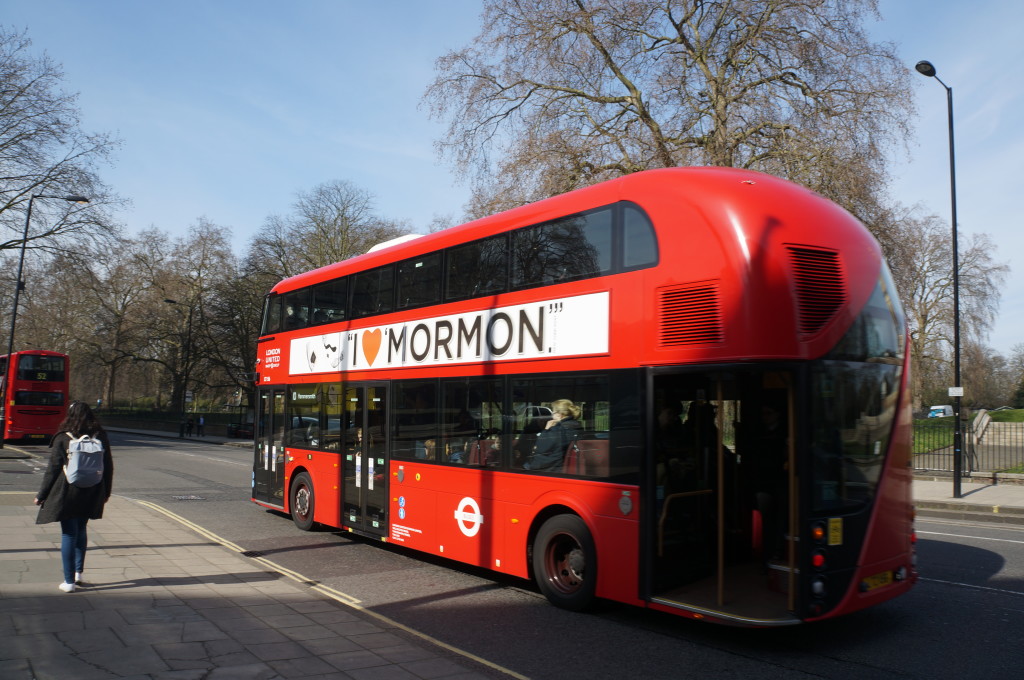 This was the first double decker we saw. We had a good chuckle:)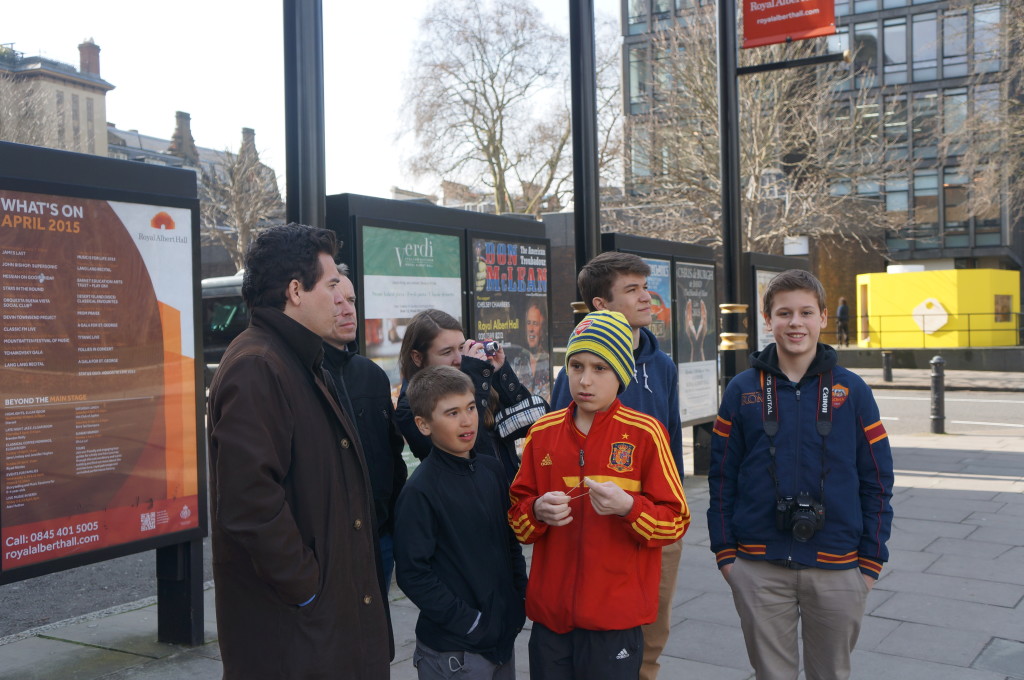 Our tour guide, James.
Buckingham Palace! We were invited to tea with the Queen, but had to turn her down. Ha.
The famous balcony!
I love taking pics of my family just taking it all in. Not the best photos, but the best memories.
The hazards of other people taking your photo! Look closely – it is us!
We finished our London experience with fish and chips in a London pub: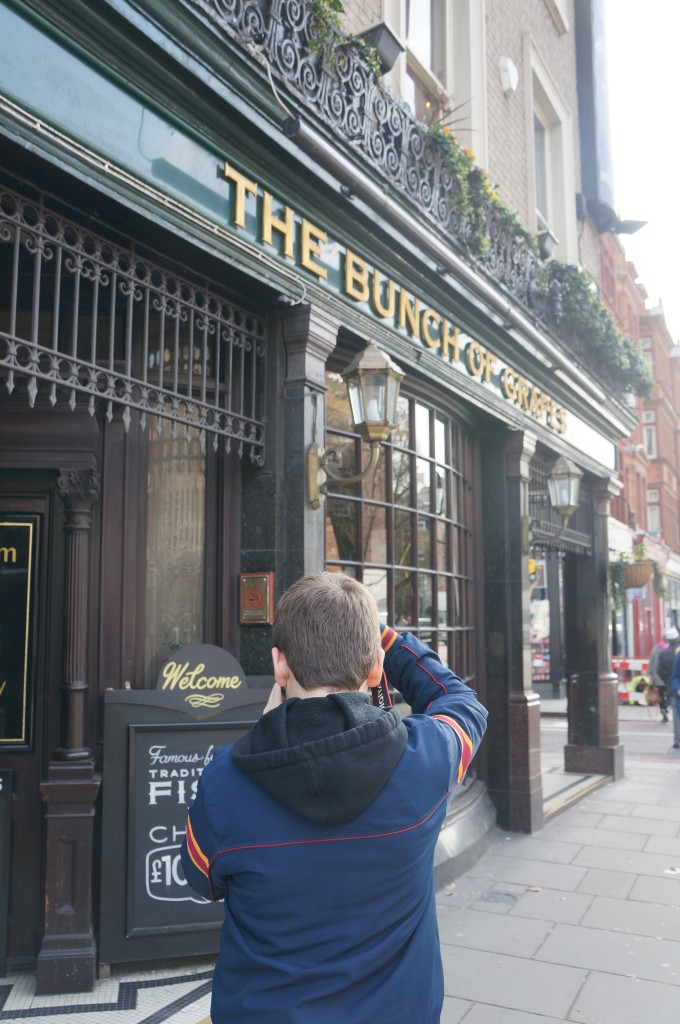 I love watching Zach taking all his photos. Will definitely need to take some from his collection!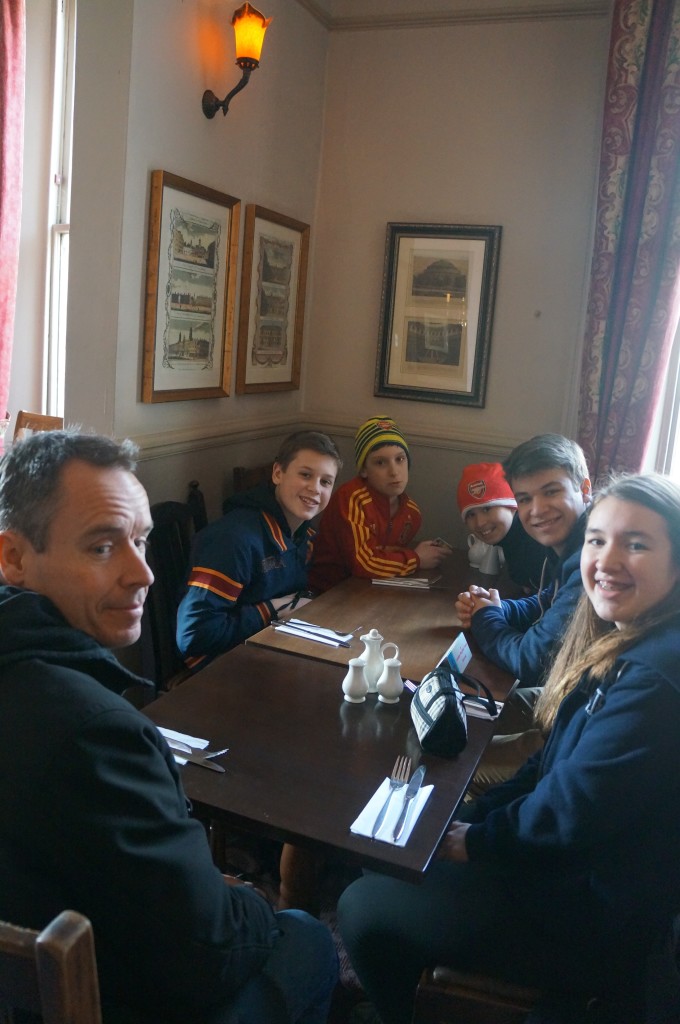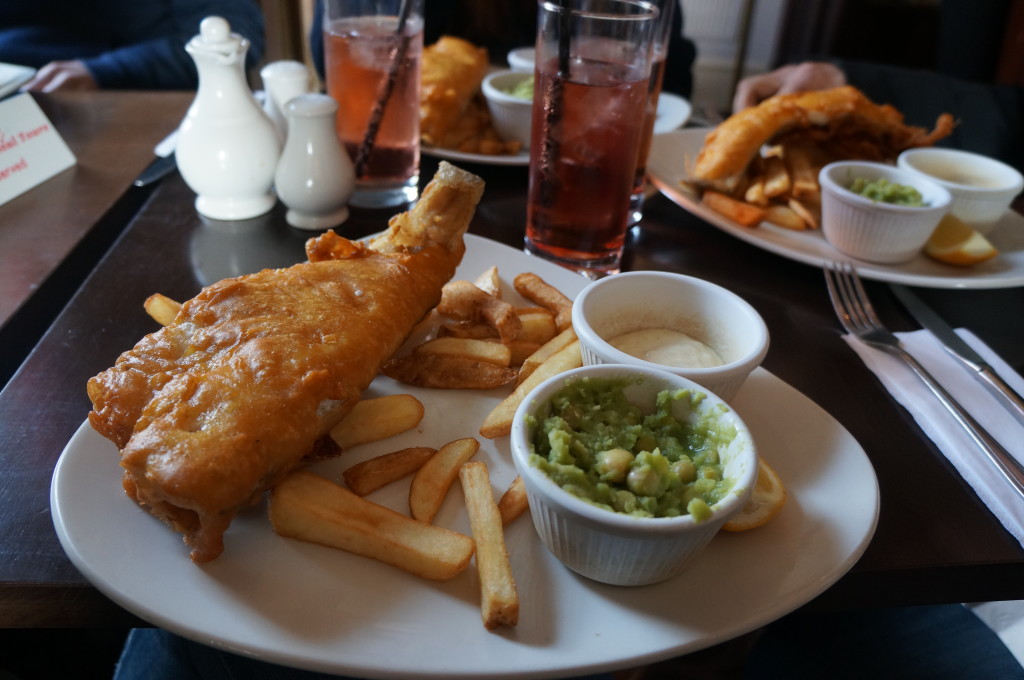 Poor Rob. He really won't eat stuff like this so he ate the fish and removed the batter (aka – the best part!!)
Back to the airport, where they did a full, uncomfortable body search on me and totally searched my bag! The kids wandered the shops, and picked up a couple of Londony souvenirs while we waited for our next flight to Johannesburg!
The flight was pretty good – lots of sleeping, but how much sleep can you really get on a  12 hour flight? We each watched a few movies, so that was a nice treat! I sat with Zandra and Josh and it was funny because Zandra watched quite a few parts of movies – but had to keep turning them off due to the "inappropriate or disturbing" level. That girl has a good gut check. Josh kept recommending we just stick to Paddington Bear:)
After 25 hours of travelling, we landed in Johannesburg! Our plan was to get our rental, check in to the guesthouse we booked and head to the LDS Johannesburg temple and FNB stadium where FIFA 2010 was held—biggest highlight for the boys!) We had booked a guide, but he cancelled last minute on us, so we still figured we could do those two spots without any issues (Johannesburg is known not to be the safest…)