Every year during the week leading up to Easter (Holy Week) I have such good intentions to really focus on Holy Week. But every year, I feel like we run out of time and maybe rush through Easter a little too fast.
I wish I could say this year was dramatically different, but life is still so rushed. HOWEVER,  we did get to have nice Family Night (FHE) where we reviewed the Saviour's last days , and we did get to read from the scriptures several mornings about his last week, His crucifixion and his glorious resurrection. We got to watch some great videos too, which I find is sometimes the best way to teach and feel the Spirit (regardless of your beliefs). Here's a quick one highlighting Easter: http://www.mormon.org/easter
I was happy that my kids were pretty well versed and we could discuss some deeper parts and really talk about what Easter means.
This weekend is also our church's general conference ; every 6 months the leaders of our church give inspirational talks all weekend long. Just so awesome that we get to slow down and just sit and listen and feel inspired to go out and be better, do better, love more, serve more, express gratitude more.
The women of the church had a separate meeting broadcasted last week, which Zandra and I attended (although they are online, we go to the church to watch this one with other women)  but due to jet lag, skipped going out for dinner and struggled to stay awake during:(
Last night Rob took the boys to the men's meeting (it's their tradition too to go instead of watching online). This year Josh could join them (you have to be 12), but he fell asleep pretty quickly. They went for sushi first, and I tell you, I love watching them all dressed up, excited for sushi (and complaining about how long the session would be — let's face it – they are kids/teens and church these days is not so popular with their friends (I think they are the only ones out of their peers who go to church – never mind on a Saturday night!)), but just the mere fact of going together strengthens their bonds, and hopefully they take in a message or two (Rob does, so that makes it all good!) He sends me pics like these: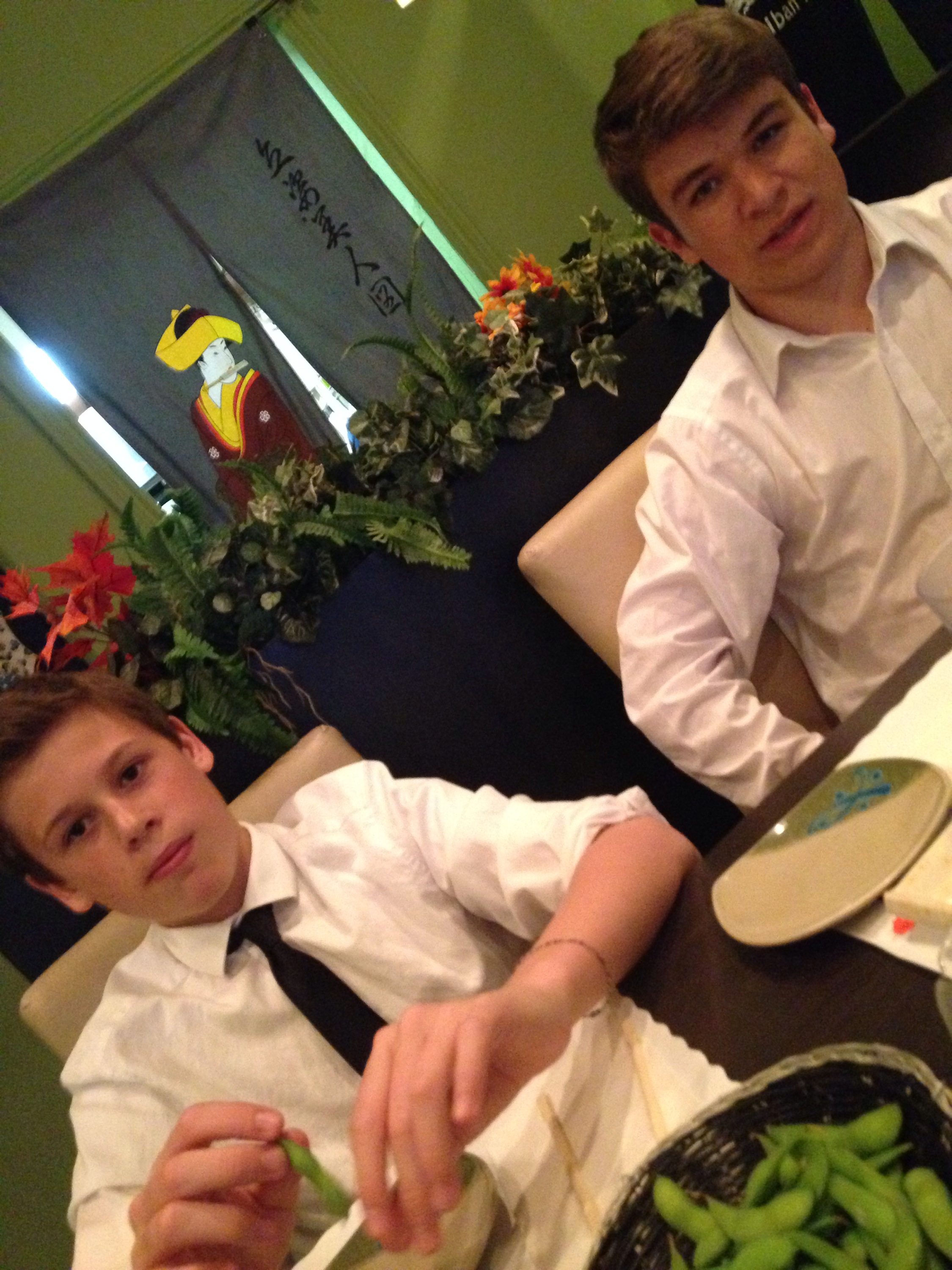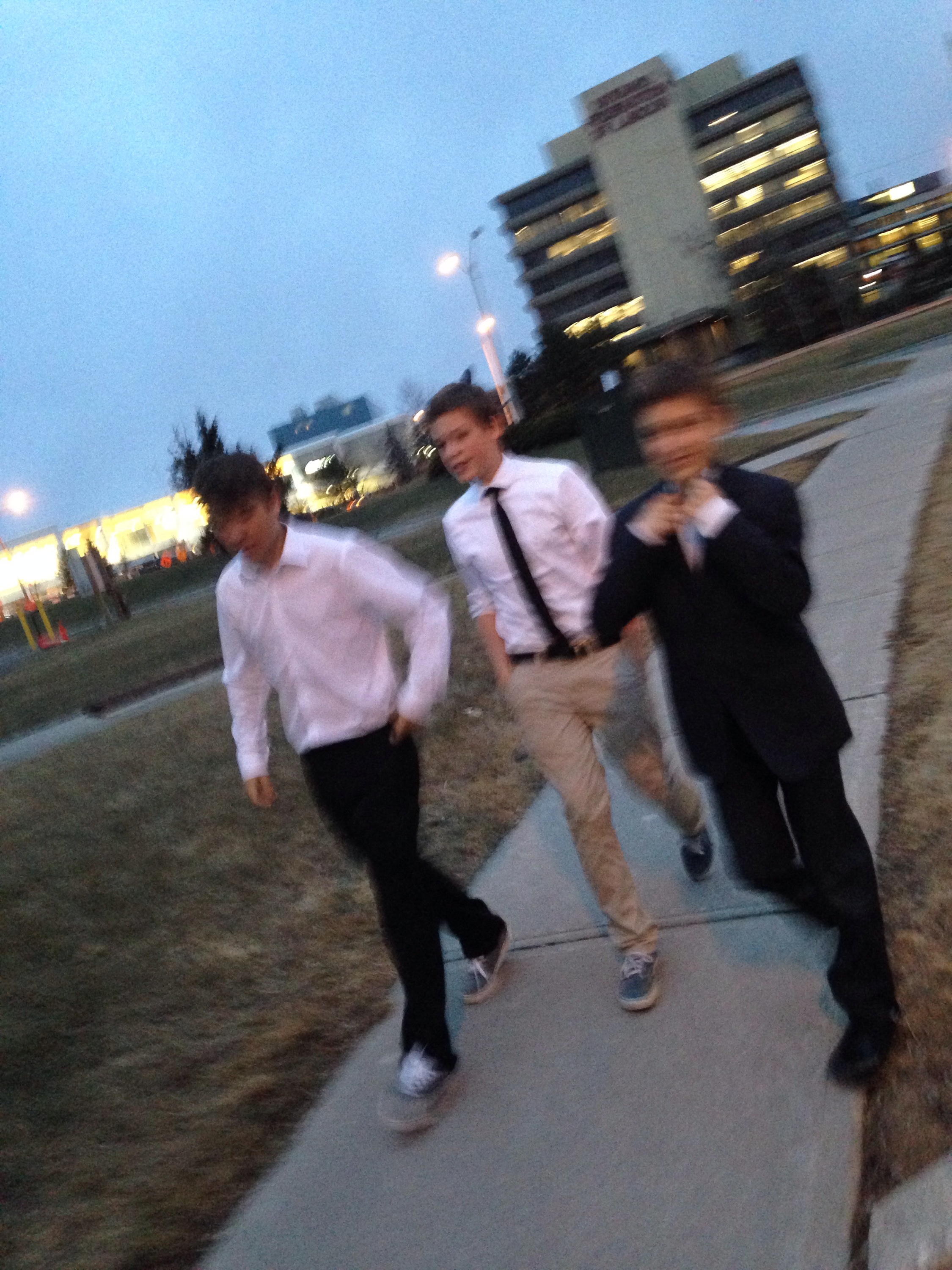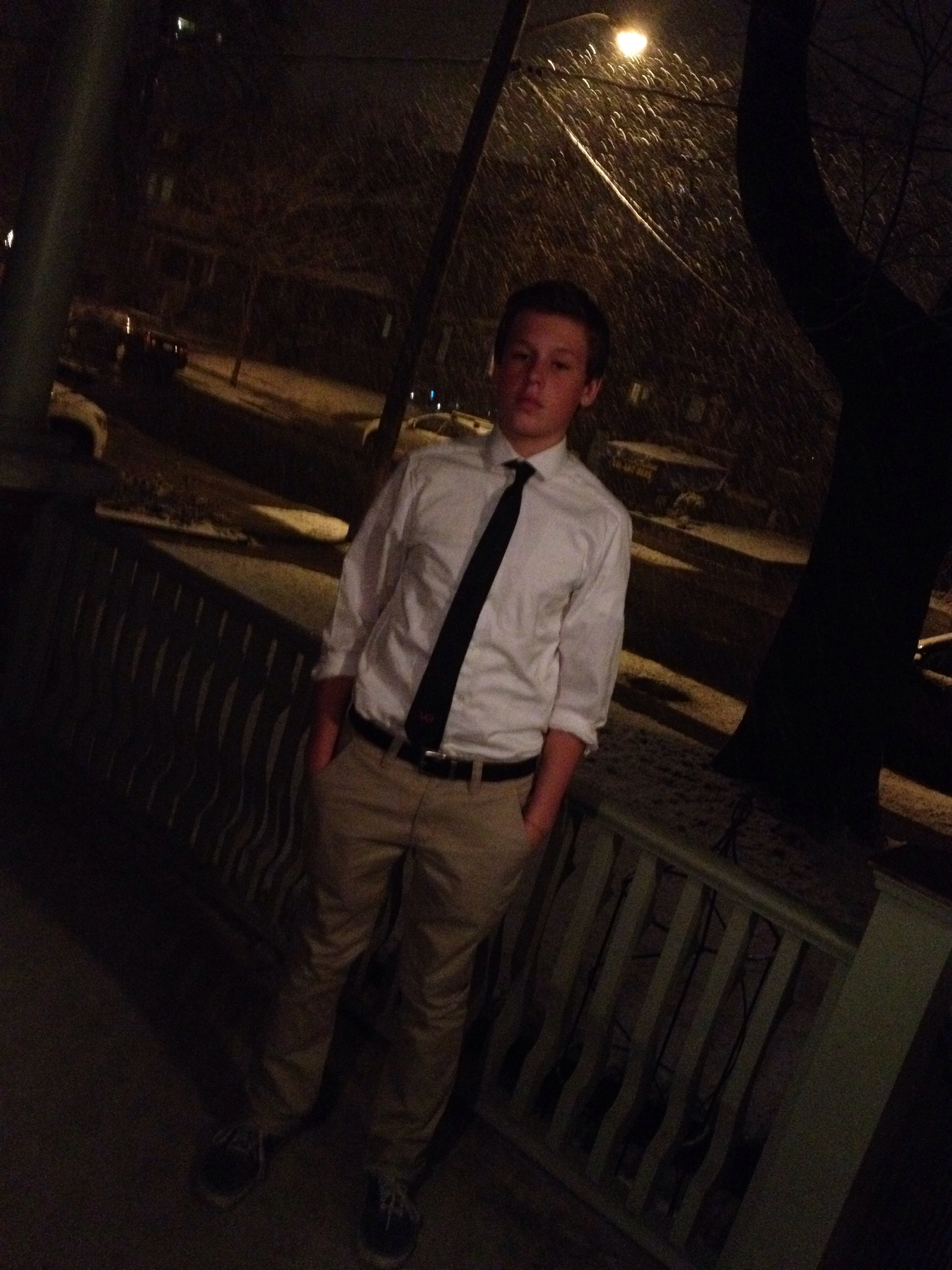 Can you believe that these handsome fellas are part of my family? Eek! Wish I had a picture of my dashing husband! He shared with me how the boys giggled, were silly, teased and taunted, took pictures, shared stories and barely listened….but will likely always remember that they went to sushi and conference. Sometimes that is what is important.
Happy Easter to all.  Regardless of what religion you may be, whether religious or not, may you and your family feel love and appreciation for each other. That's what it's all about.