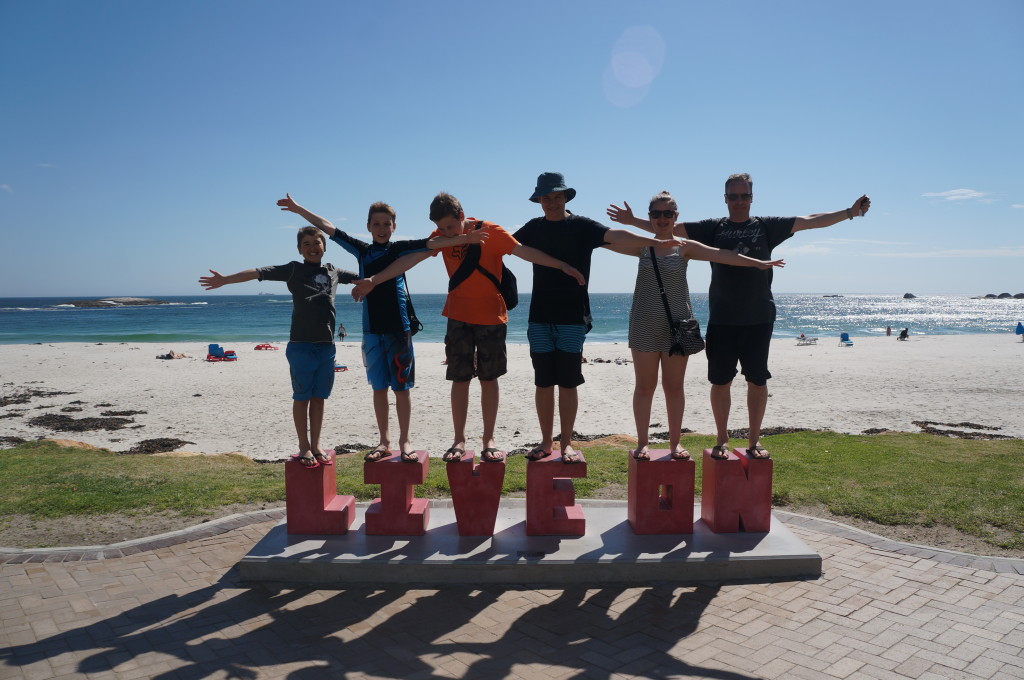 Very close to our guesthouse was a beautiful beach called Camp's Bay Beach.
We decided to spend our last day doing what we do best, hanging by the ocean and beaching it!
The boys were crazy and spent lots of time jumping the waves in the freezing cold water. Granted, they are Canadians and are used to the cold Atlantic, but it was insane! They also played their typical beach baseball and then buried Josh.
We found a great little place for our last meal: Ocean Blue. We all enjoyed some seafood and discussed some of our memories over the past 12 days.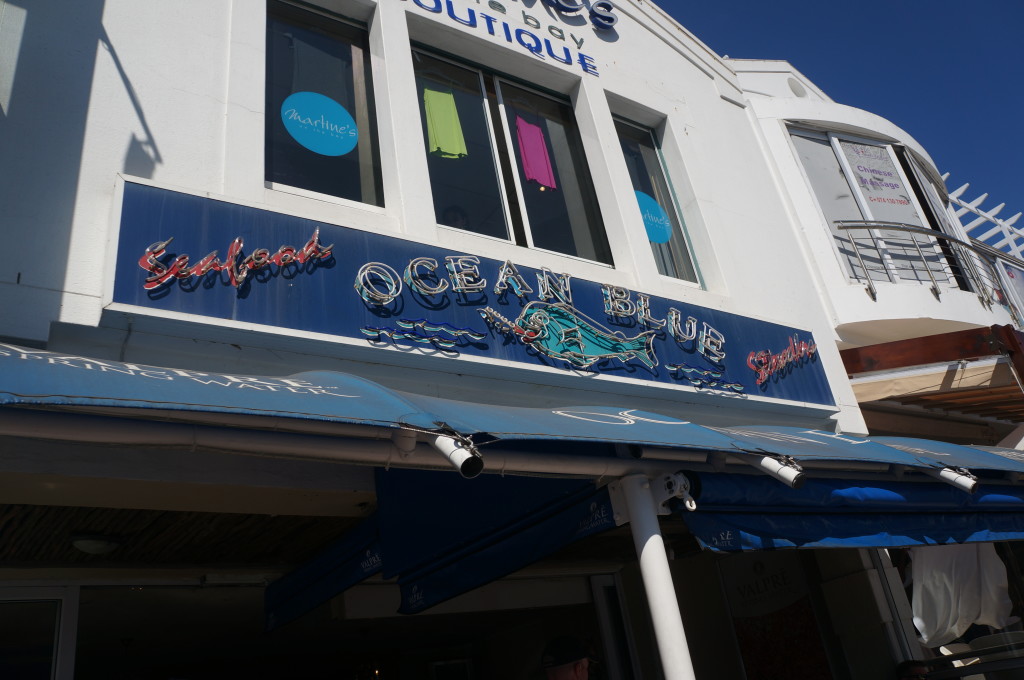 We headed back to hang at the pool in the backyard, before having to shower and pack up:( to get ready for our 25 hour travel back home.
We had very little internet the whole trip – exact at this exact moment! So, every time you see one of us on our phones, it's usually because we are looking at pictures! But here, I am prepping to get back to the real world:(
I'm sitting now in the Heathrow airport writing this post, after our first 12 hour flight. It was an absolute breeze. We all slept for about 8-9 hours! We have a 5 hour layover, before we fly another 8 hours home:) This is always the hardest part of travel. But, oh, so worth it….