Friday was a free day! Christine and I took our boys, plus my adopted boy for the trip and we headed into town on our own via the train.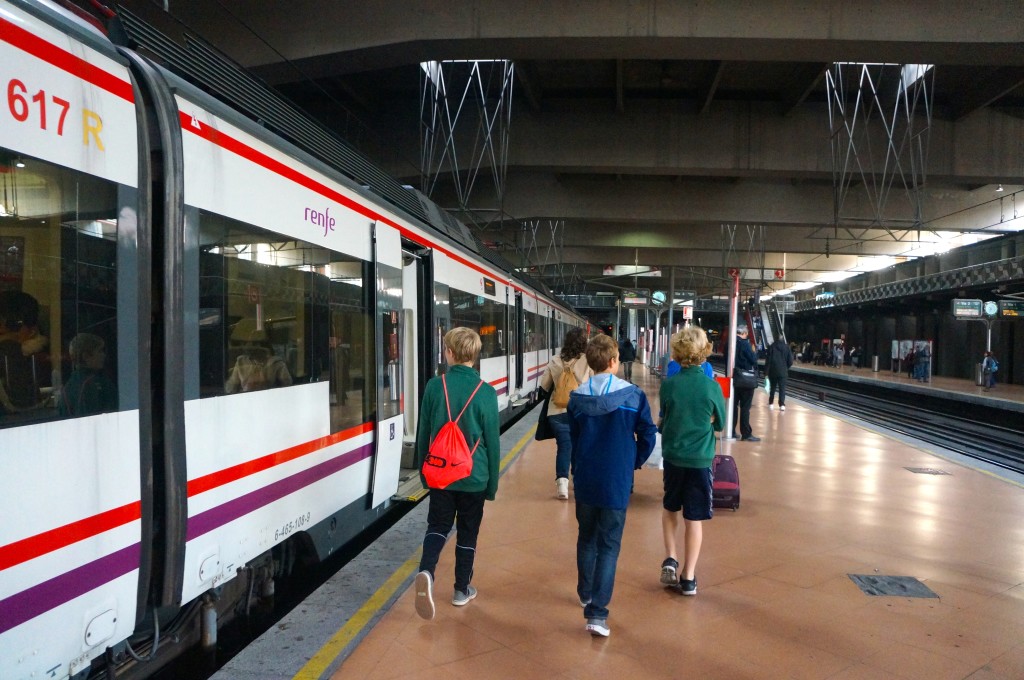 We decided to first take the boys to the Reina Sofia museum where they could see the world famous Guernica by Picasso. We knew we could not keep them interested for long, so went straight to the second floor and saw some Dali. The boys zeroed in on Dali's "The Great Masturbator" painting and had a field day with that! They couldn't believe that their Mom's would bring them to such a place! We spent some time discussing Guernica. I don't know much about art, but Christine does and I had my trusty guidebook:)
We then headed off to the Crystal Palace and walked the grounds of the Retino Park. We took some fun pictures!
Josh can't jump in any of the jumping pictures because of his hamstring injury. Poor guy did his best:)
We then headed back to the Sol and the boys went back to Futbol Mania.
We decided on the same lunch as yesterday – calamari sandwiches (although Josh just had a plate of baby squid) and back to the market where Josh devoured a huge meringue cupcake. I didn't even get a picture of it!
With the boys filled with sweets, we did some more shopping including bringing them into the shoe stores! We found one great store with Spanish made brands and the boys sat patiently – luckily the store had Wi-Fi! I tried to solicit opinions – it was hard! (Christine got some awesome pics which I will have to add when I get them!)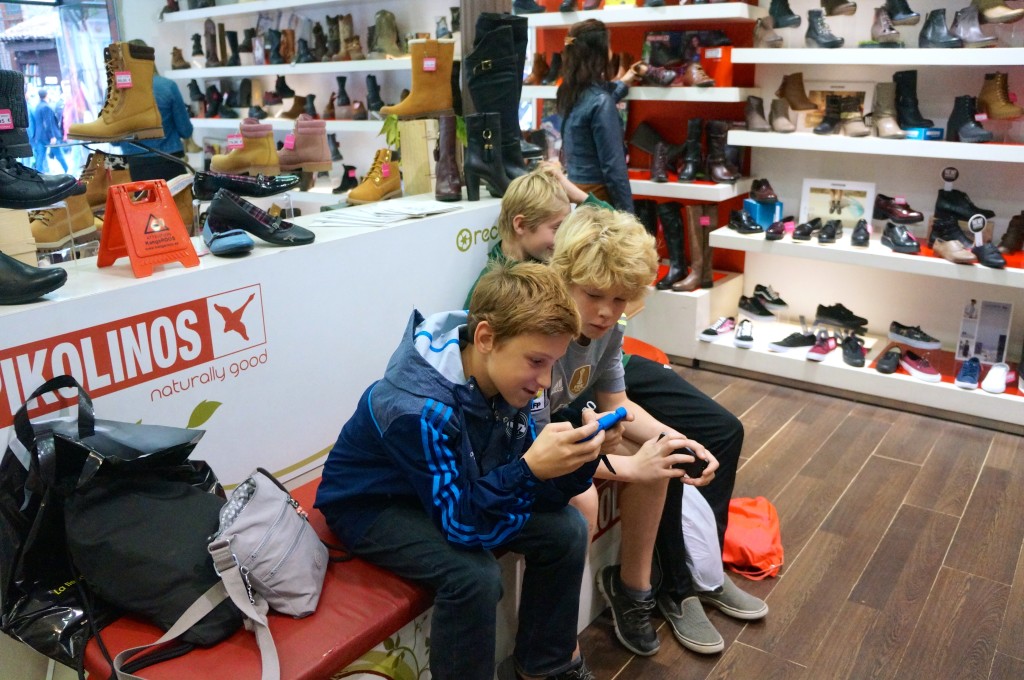 We caught up with most of our group at the end of the day and then we headed back and had a relatively early dinner.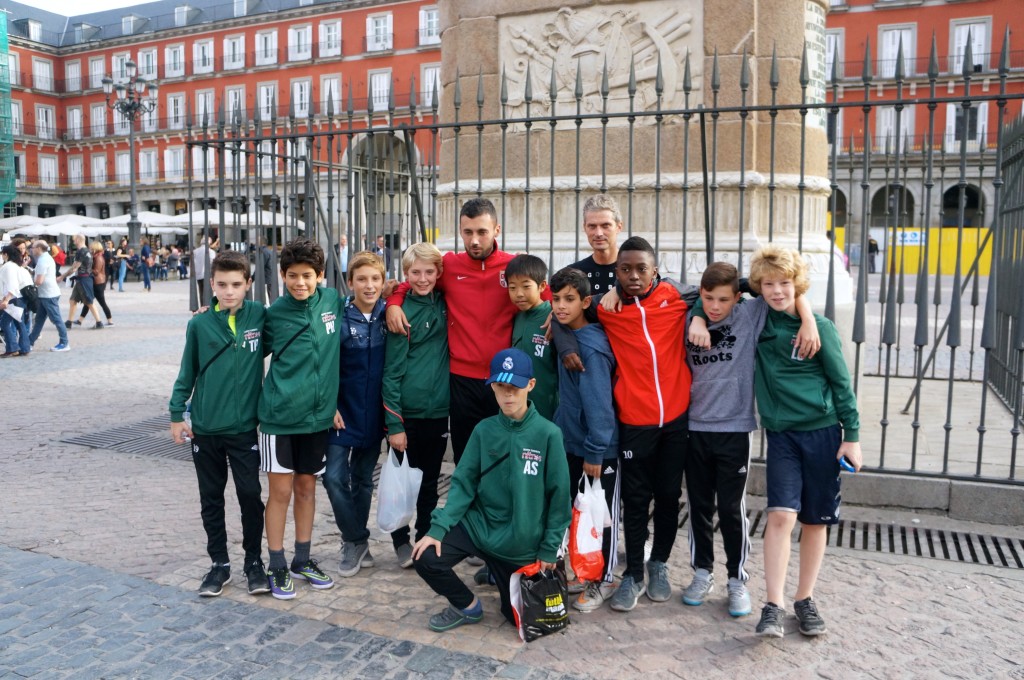 The boys went a little crazy as Marko let up on their curfew so they partied it up on the 8th floor before heading to bed.