On Saturday we headed to the beautiful Toledo – about an hour away from Madrid. I wish we had had more time there. It's really hard with a big group.
I told Josh to make sure he took a few pics of the group of parents so we could make sure to get a good one. He was hilarious and just kept taking them. I thought this series was pretty funny:
We went to a sword making metal shop, and then walked into the main square.
We ended up branching off again and went for a pasta/pizza lunch – which was really good and we really enjoyed ourselves.
We then went and toured the amazing cathedral – it really was spectacular. I wish we had time to visit the famous synagogue and mosque – next time!
We had some souvenirs to buy, and Josh munched on their famous marzipan, then we headed back. Way too quick!
Our final dinner was at the hotel and we headed up relatively early to pack for our early flight home. Here the boys are thanking their coach: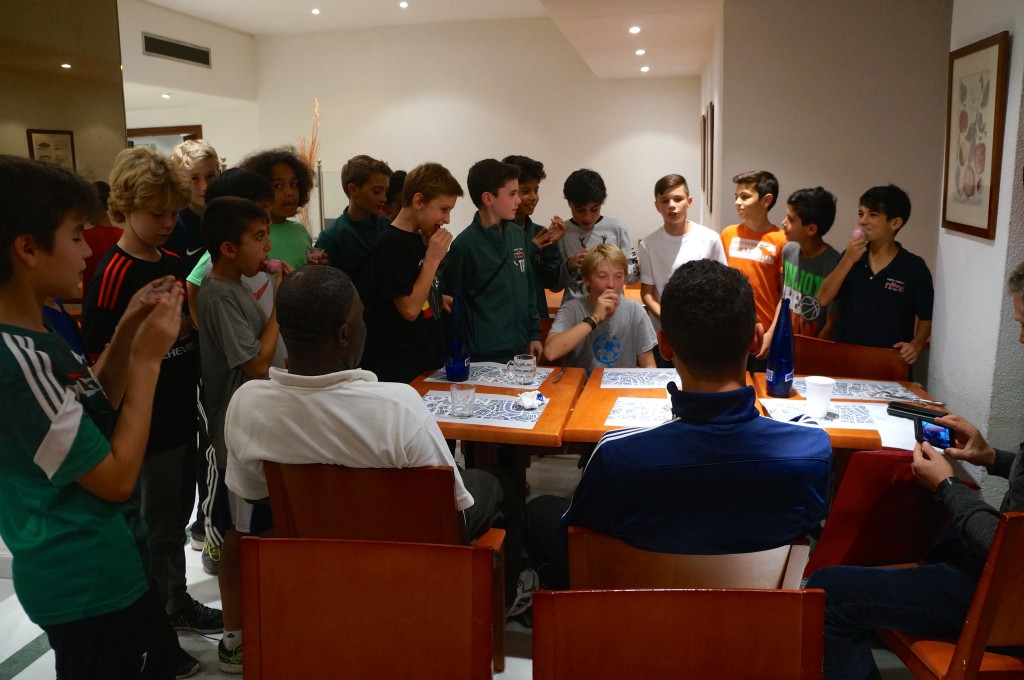 It was a jammed packed trip – and completely exhausting! But, it certainly was a trip Josh (and I) will remember forever! So glad to have had this very special opportunity with him.