Every year the kids all divide their school holiday vacation between their two homes. Usually it is a few days here, a few days there and there is a lot of back and forth. This year, Zach and Josh's Dad asked if he could take them for the week after Christmas to see his parents in Florida. While I'm really not crazy about not having them around during the holidays, we decided to try it out. They would spend the first holiday week with me (up until Christmas morning) and the second week with their Dad. Rob was able to get the same arrangements with his ex. So, as of 10am on Christmas morning, we were kidless.
As much as I love that alone time at home, over the holidays it really gets to me, so we decided to go away. We got a super, super deal on 4 nights in Las Vegas and jumped all over that opportunity.
We headed out the evening of Dec 26th and flew into Vegas. Even though there is a 3 hour time change, Rob was still wanting to do a little exploring as soon as we got there – in search of food. We checked into our amazing room at the Encore (Wynn) which had incredible views and explored a bit, before finally settling on ordering room service (outrageously expensive so it was a one time dealio) and watching some Scandal (which we have been binge watching on netflix this Christmas).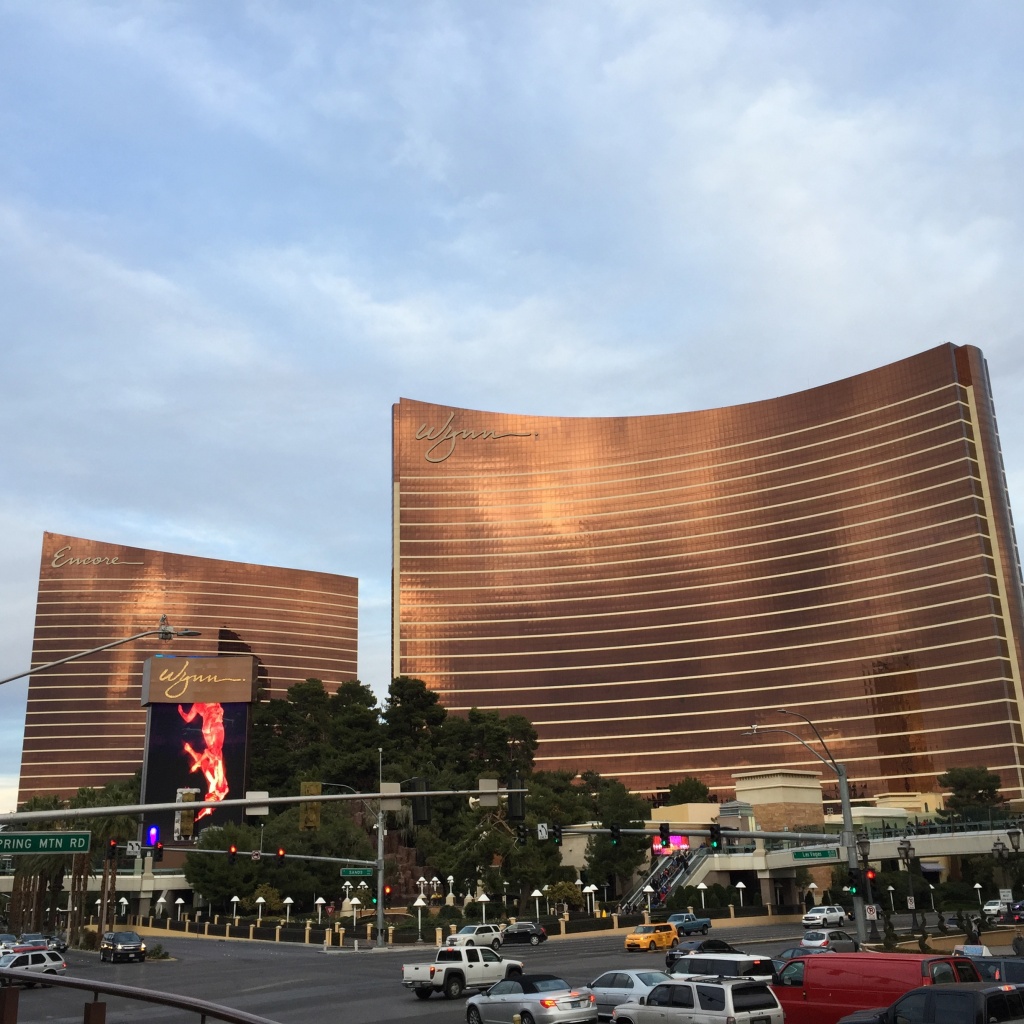 The next morning we headed to the hotel's holiday brunch. Breakfast was included with our room and since it was holiday week, there was a spectacular brunch included every morning! We enjoyed a lavish brunch every morning we were there and then didn't need lunch!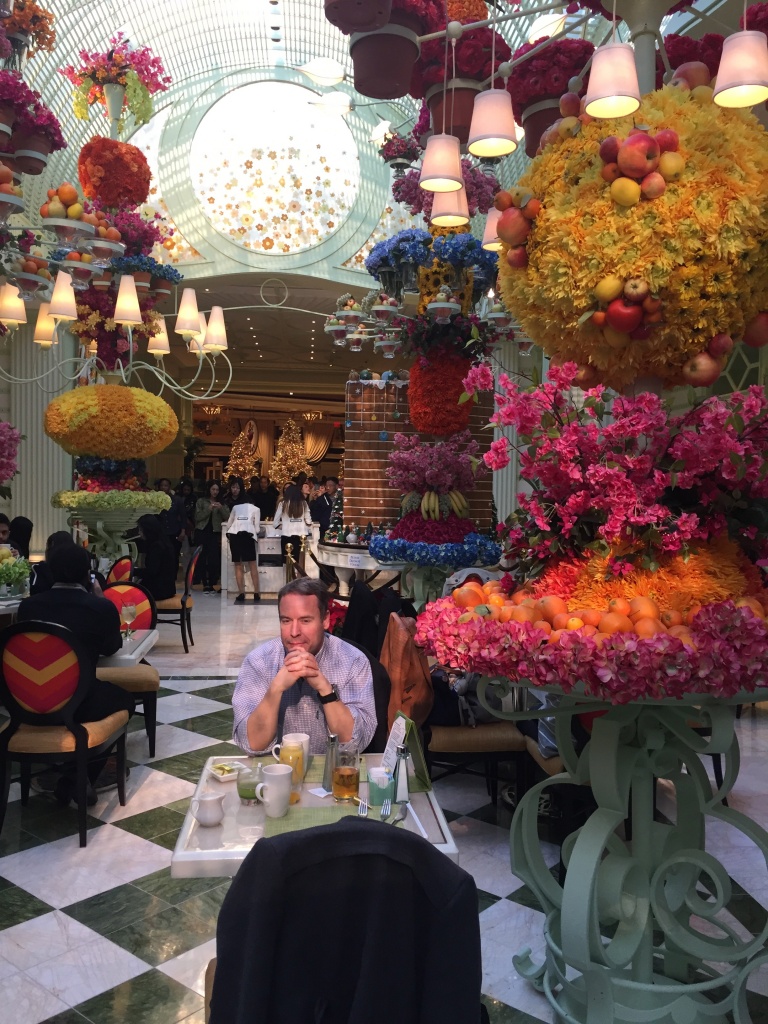 The first day we explored the strip on one side. We checked out shops, casinos (we don't gamble, but it was fun to gawk at those who do, and we tried the slots a few times), and did a ton of walking.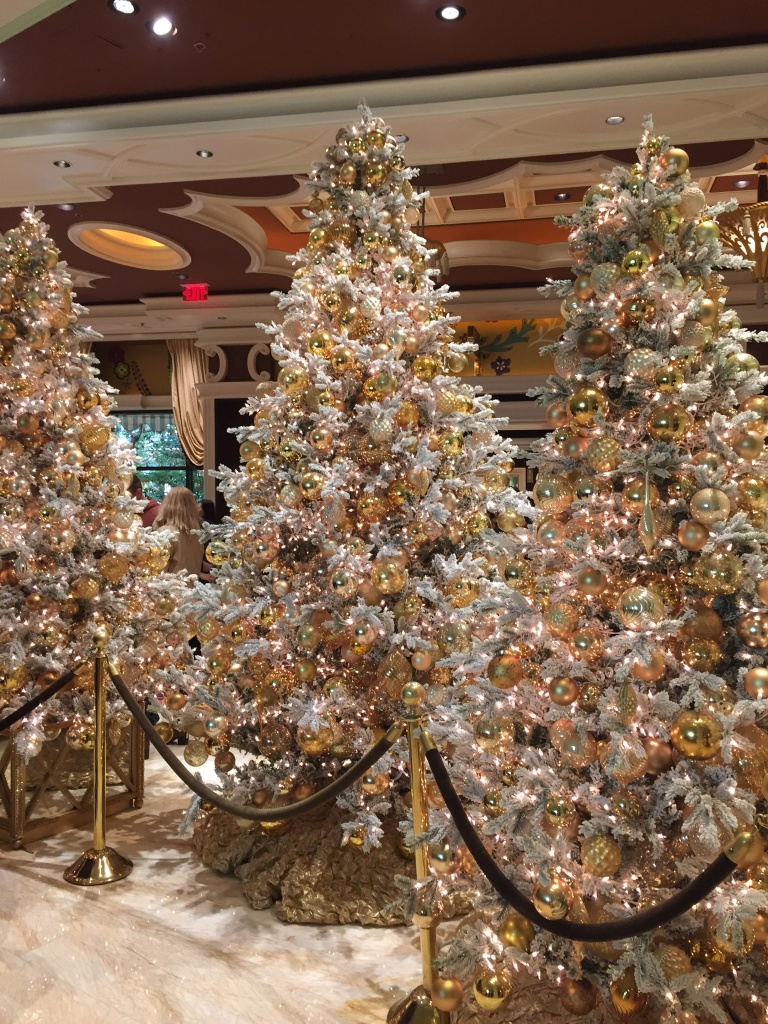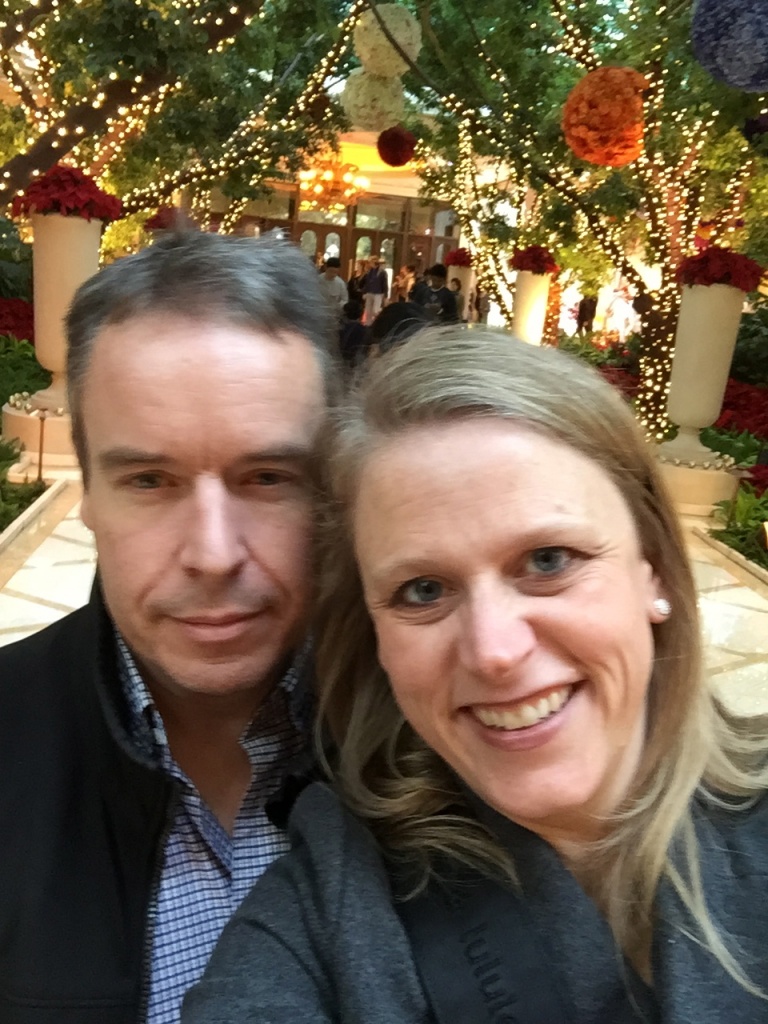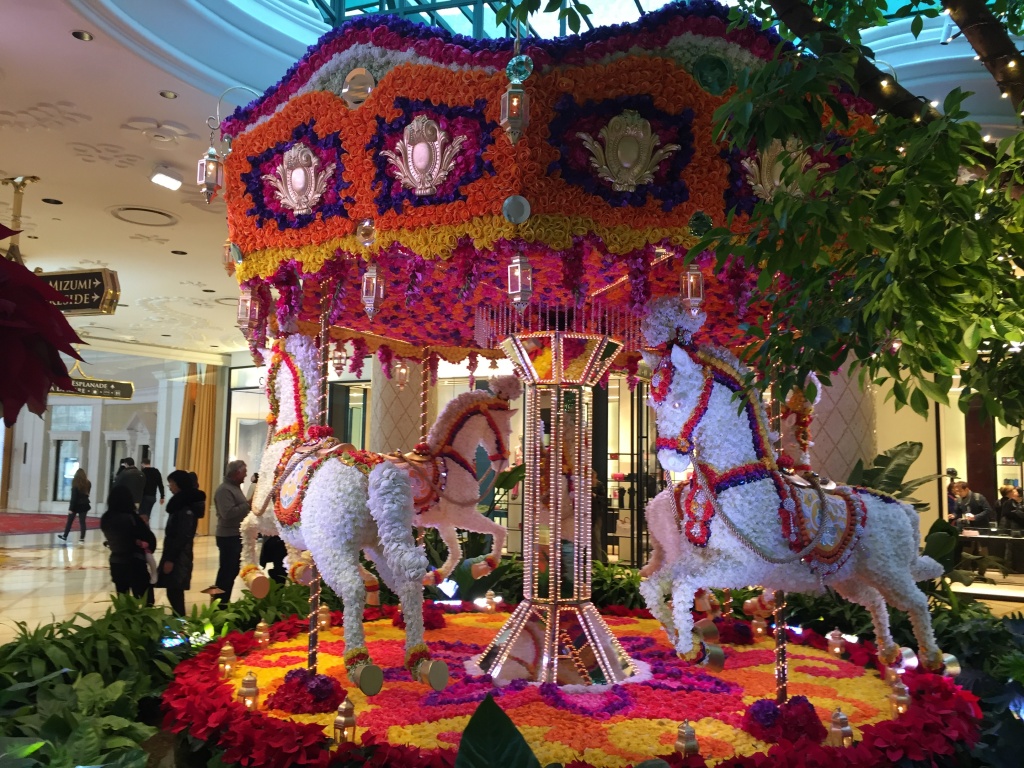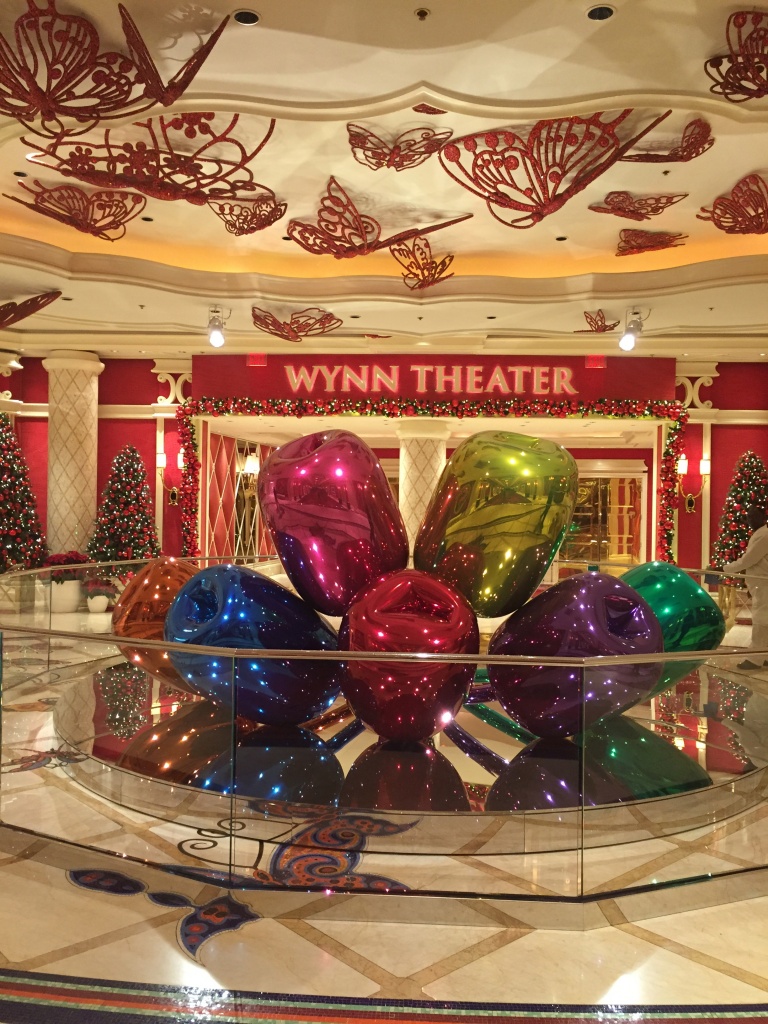 I loved our hotel (Encore), but the Venetian is just so cool so we spent quite a bit of time wandering the Grand Canal Shoppes.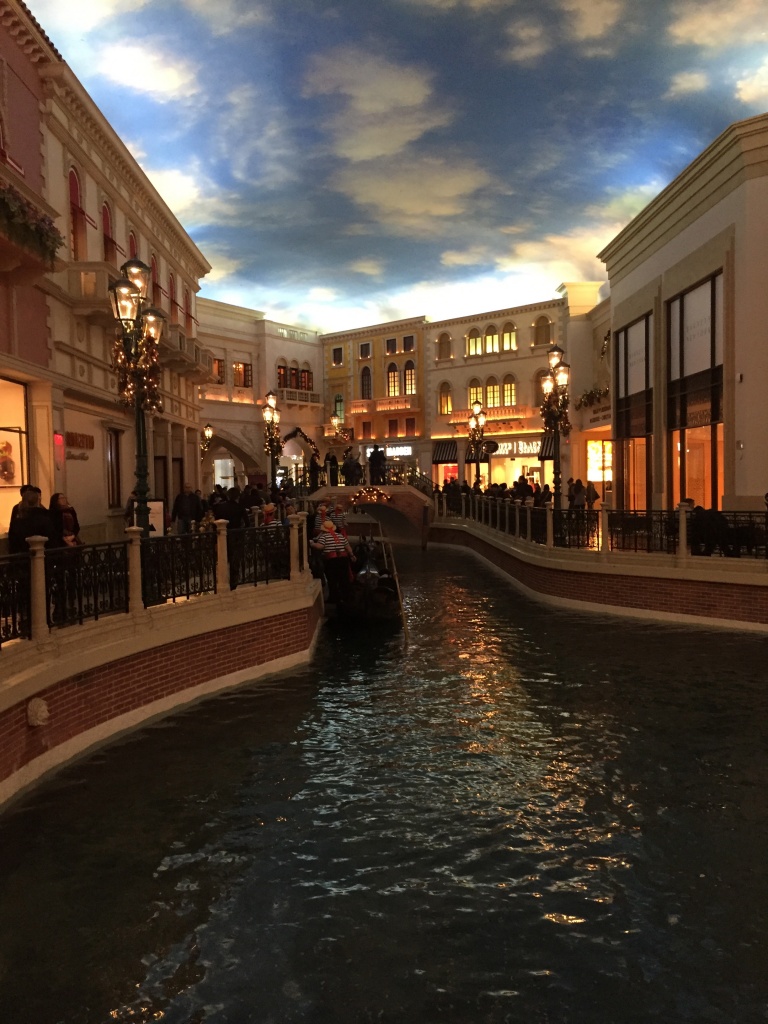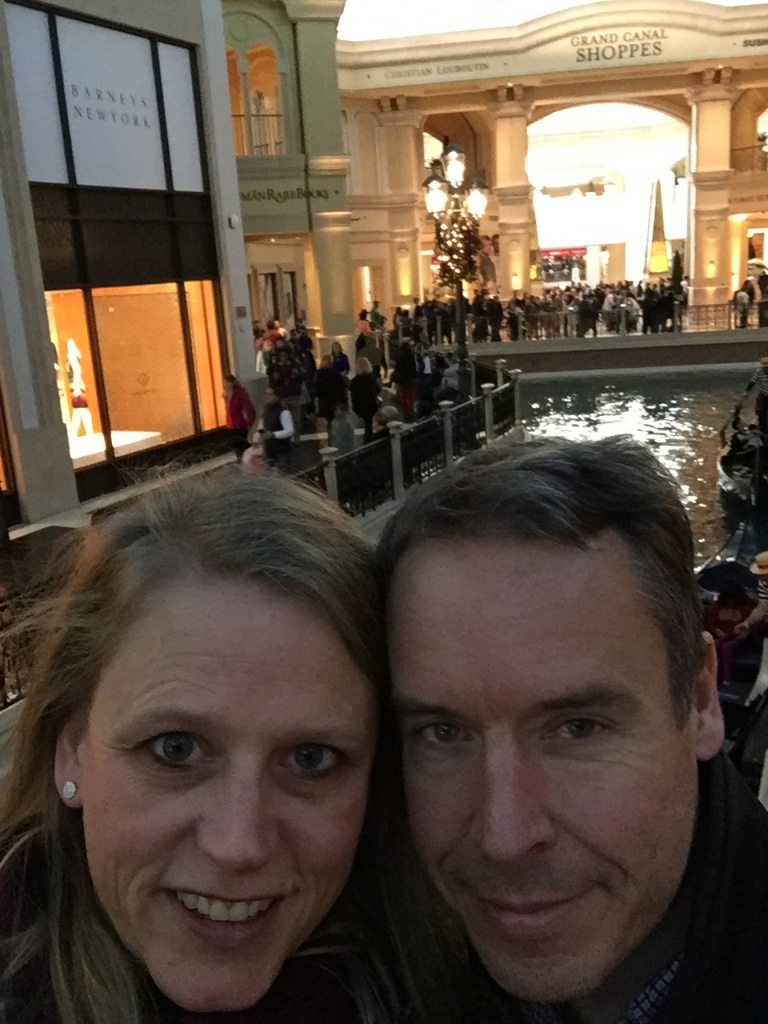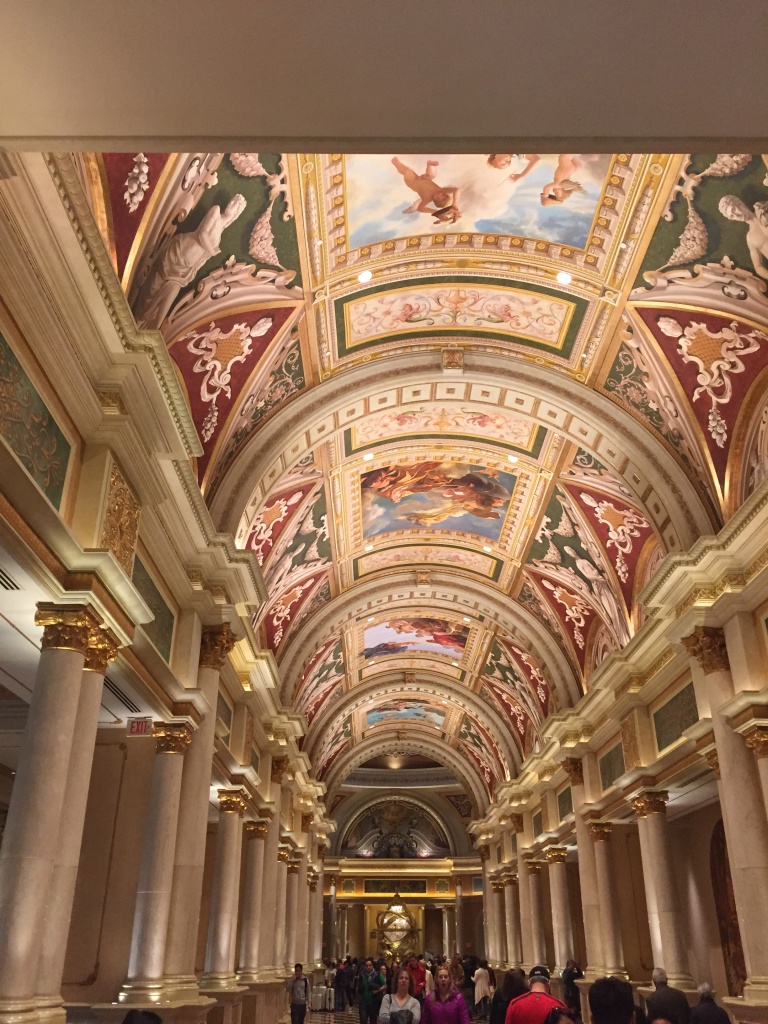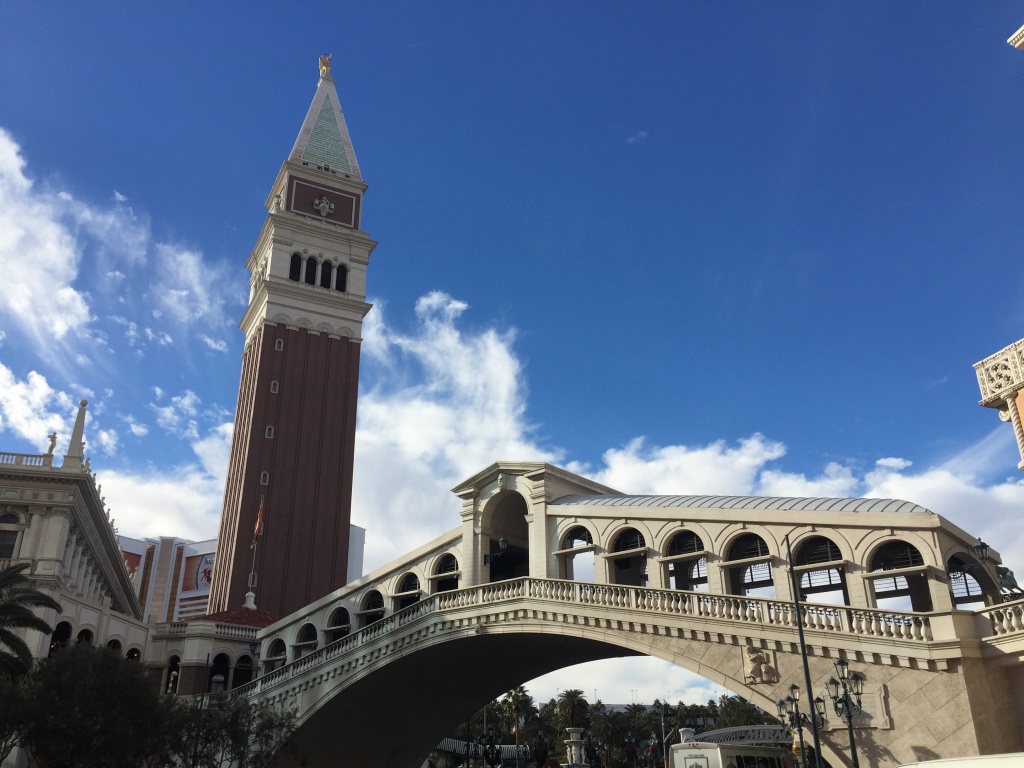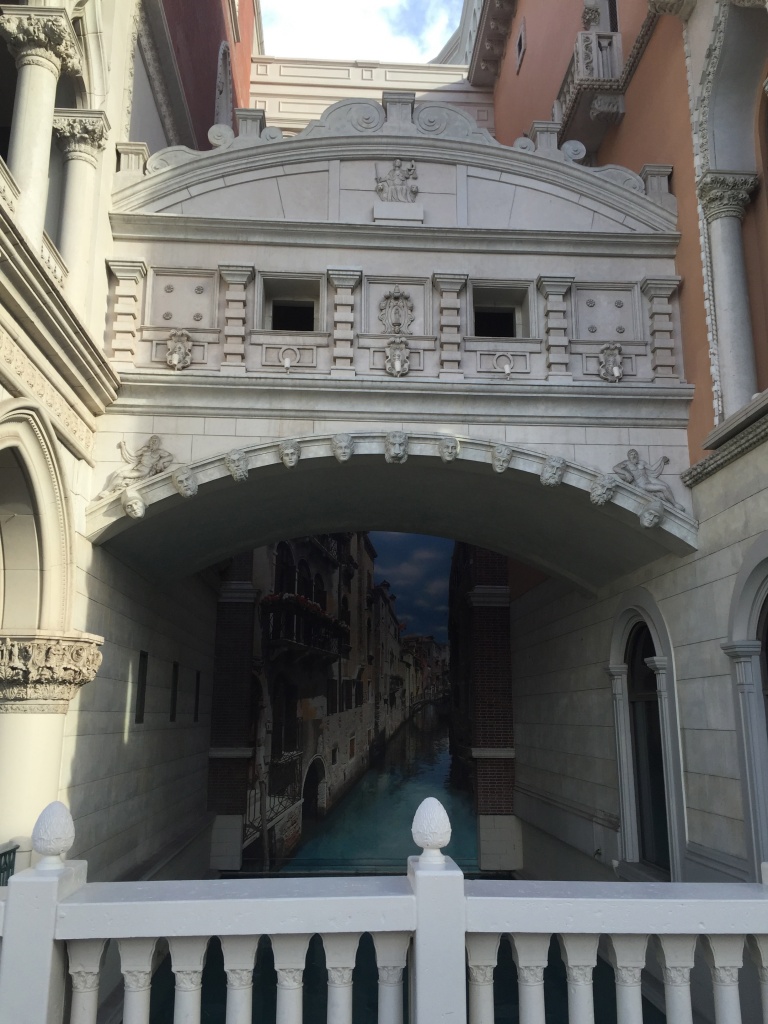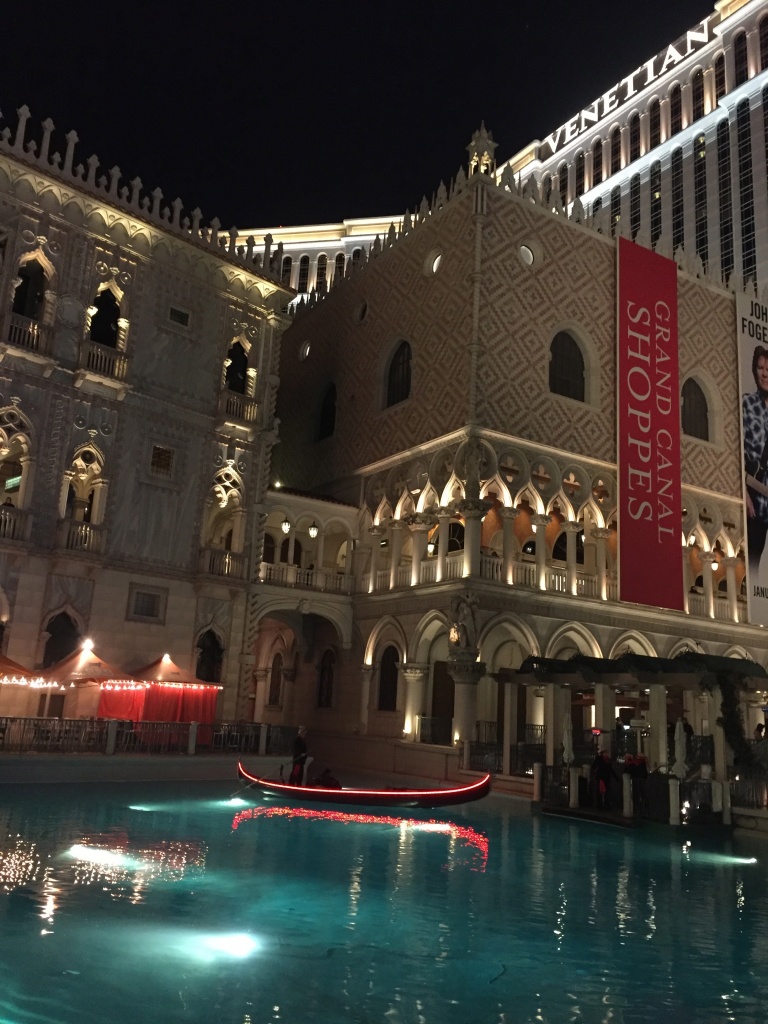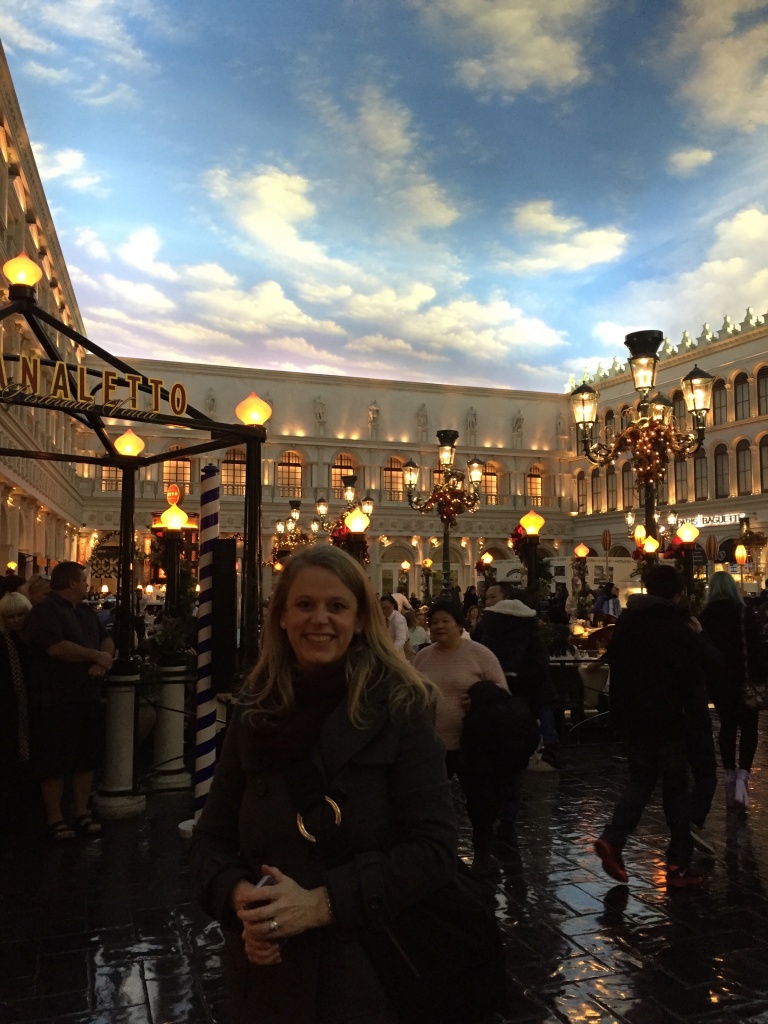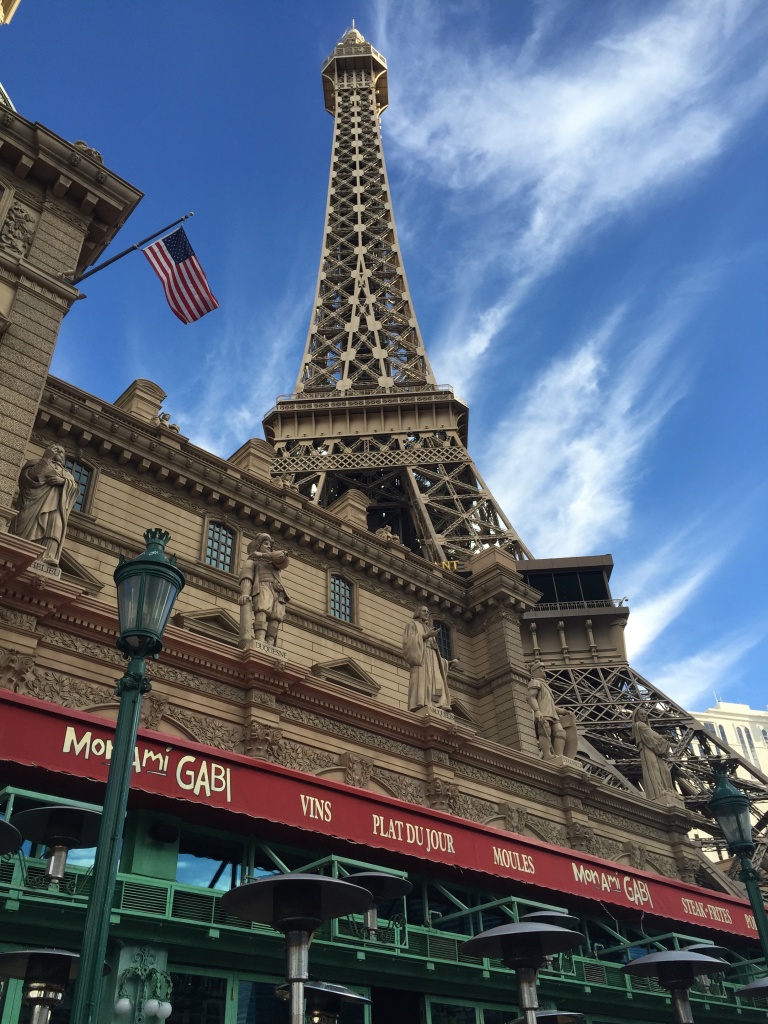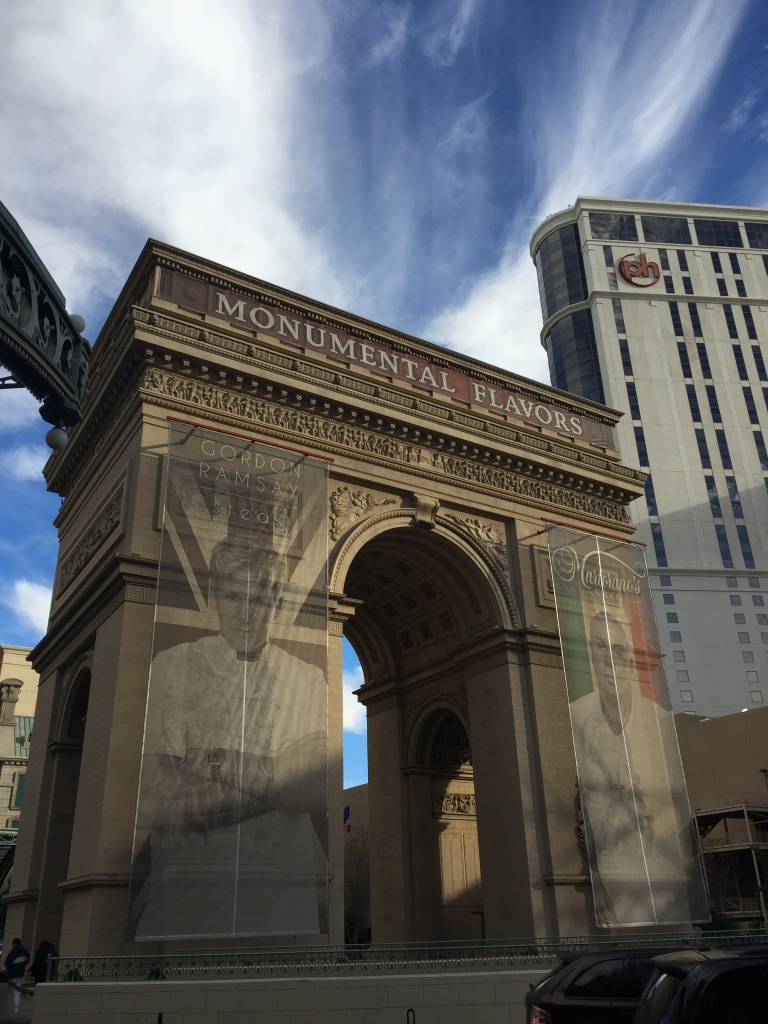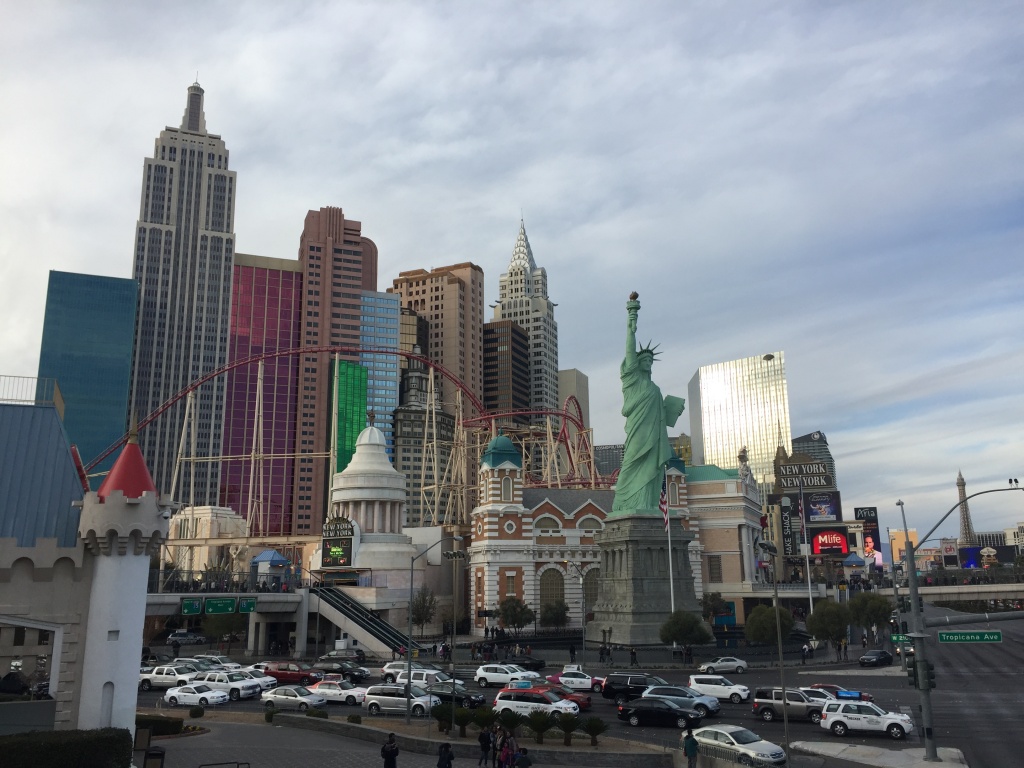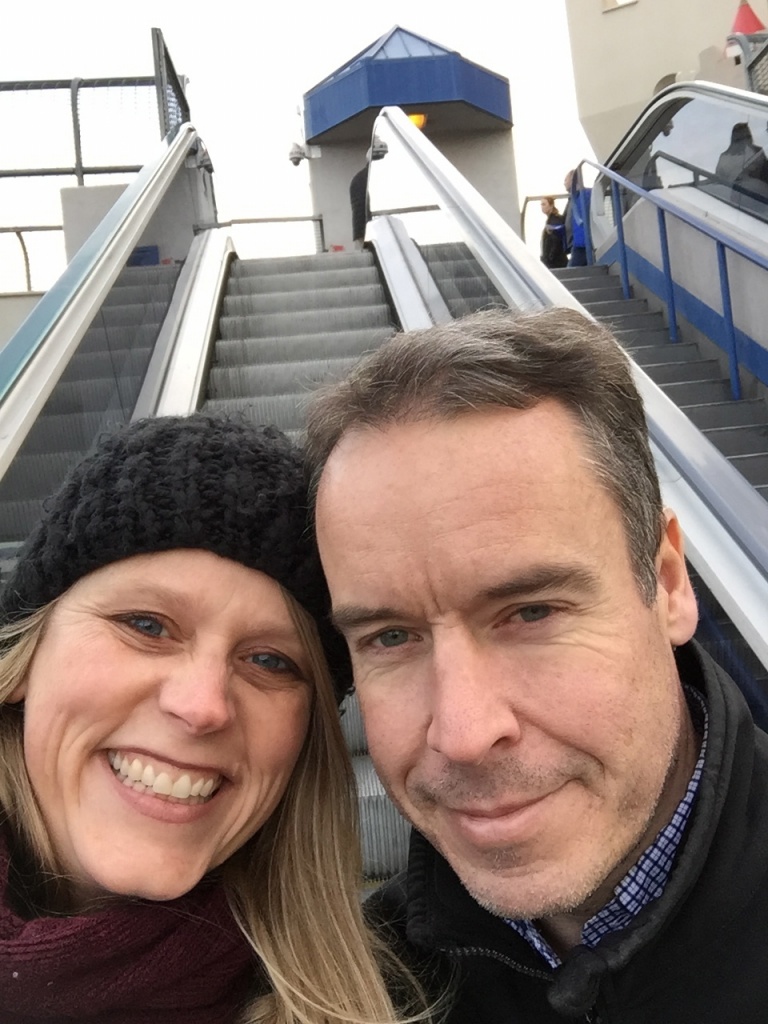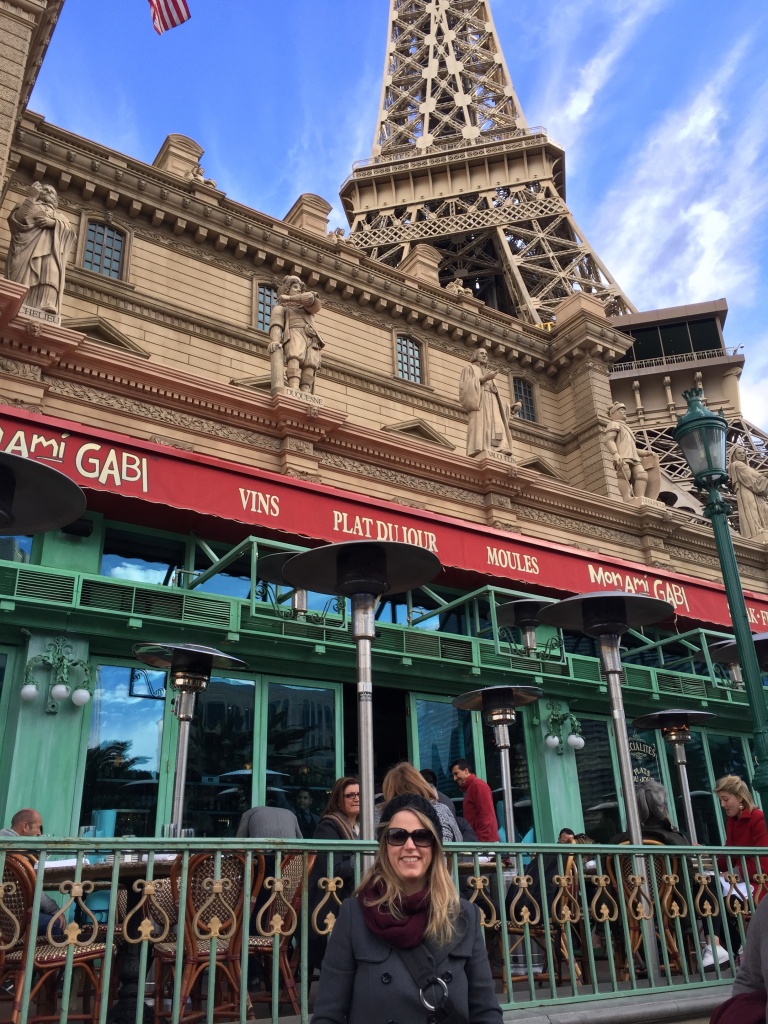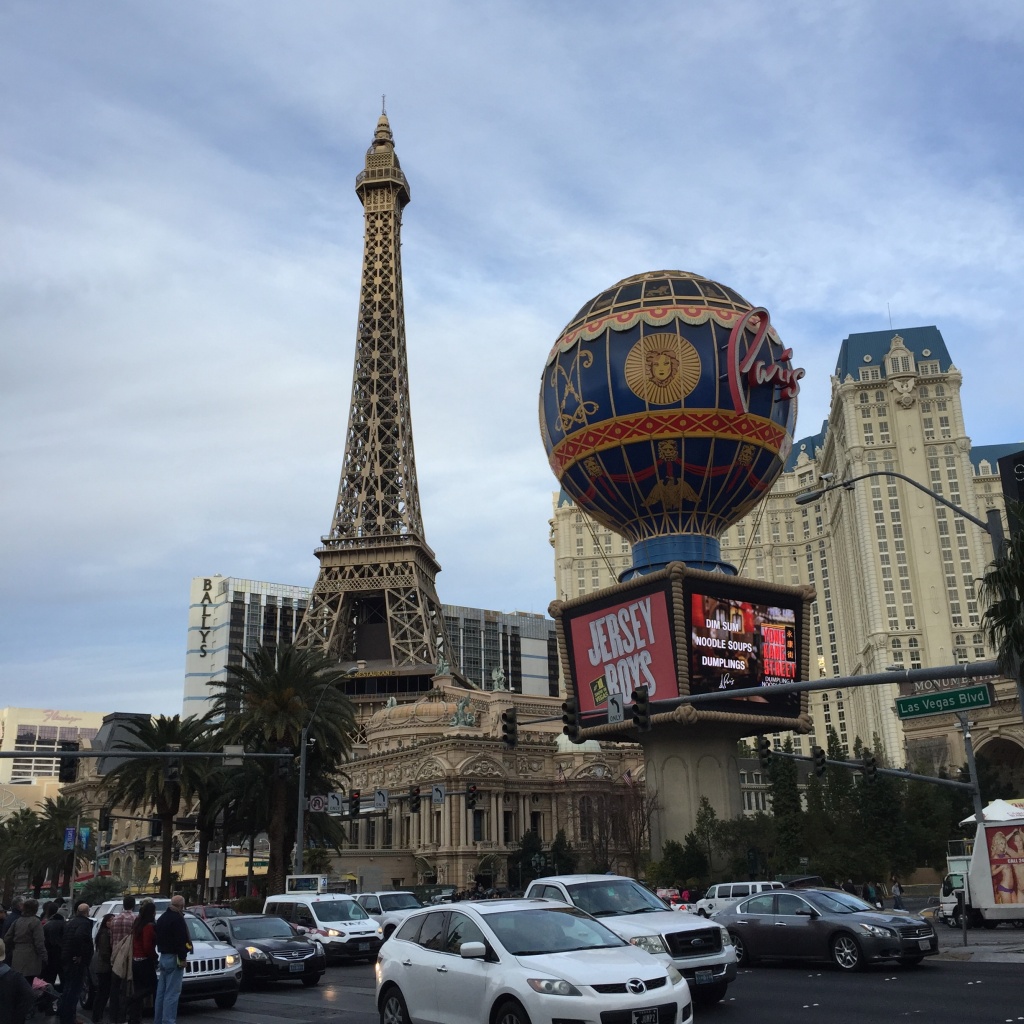 We relaxed for a bit in the hotel late afternoon before heading out to Jerry Seinfeld.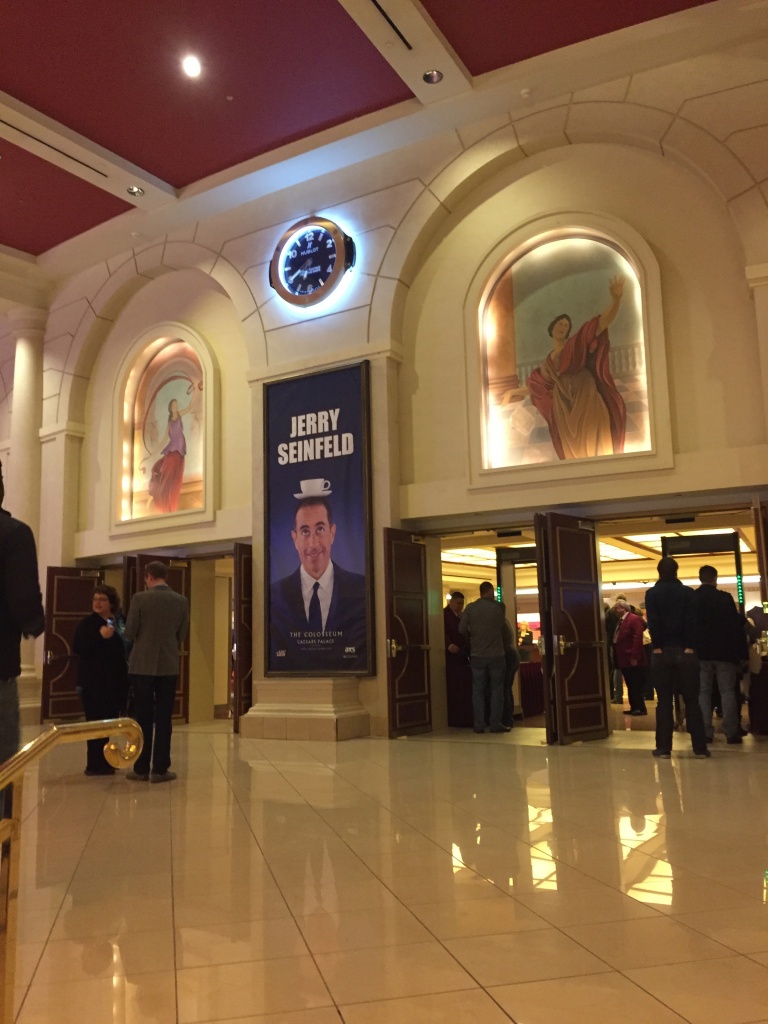 After an awesome show, we had dinner at the Cheesecake Factory and then crashed at home in front of our gorgeous panoramic views!
The next day we chilled a bit more in the morning following brunch of course, and read, napped and watched some Scandal.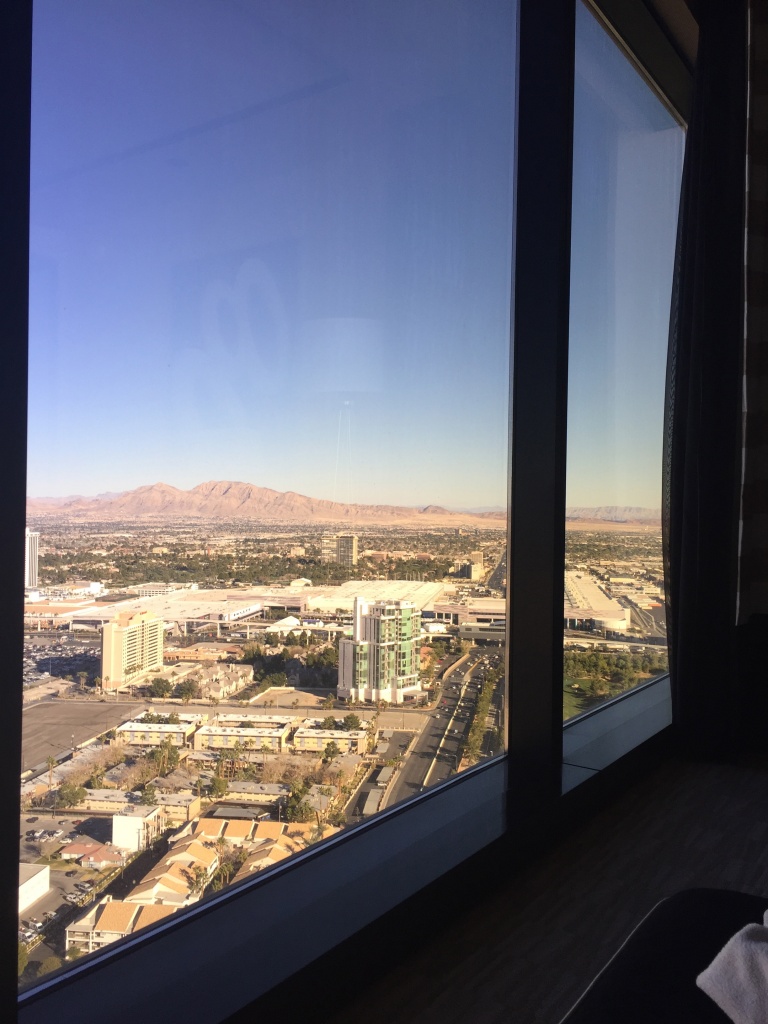 We headed out in the afternoon and explored the other side of the strip.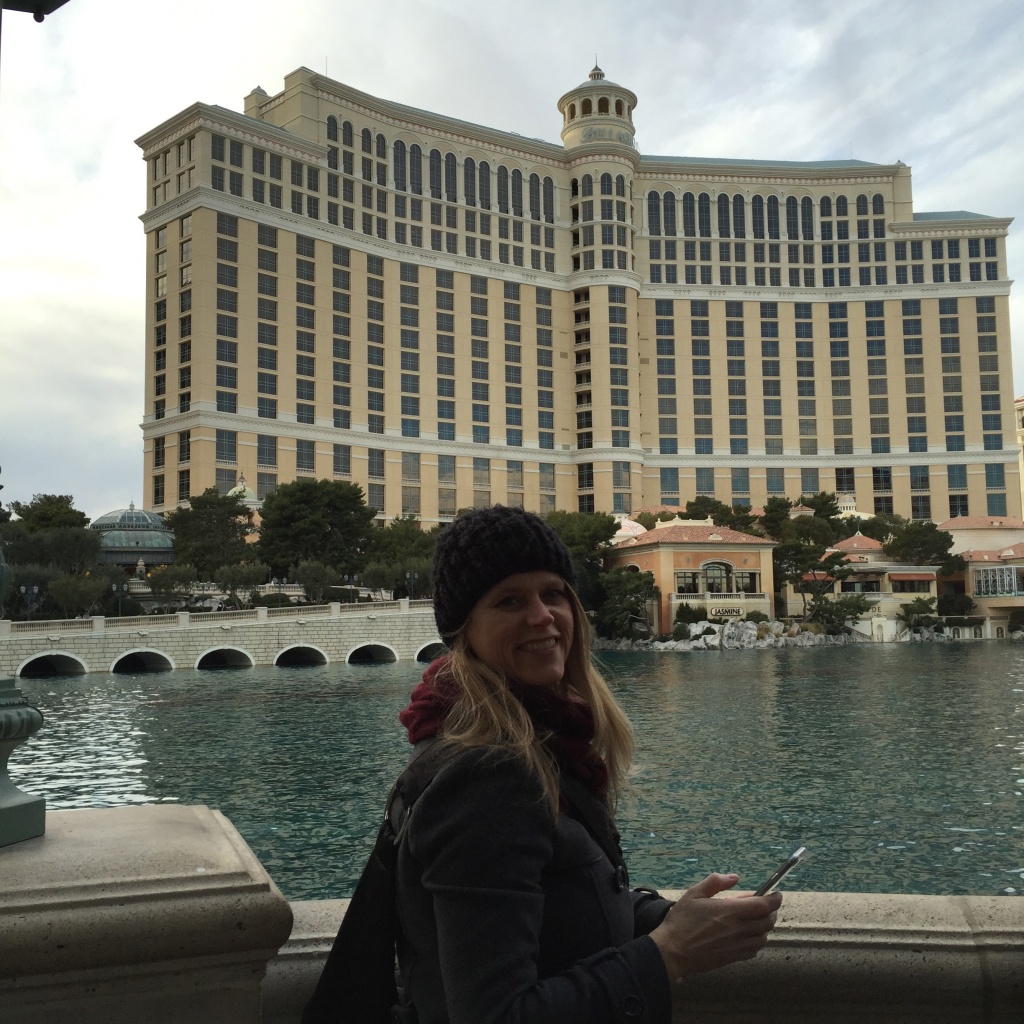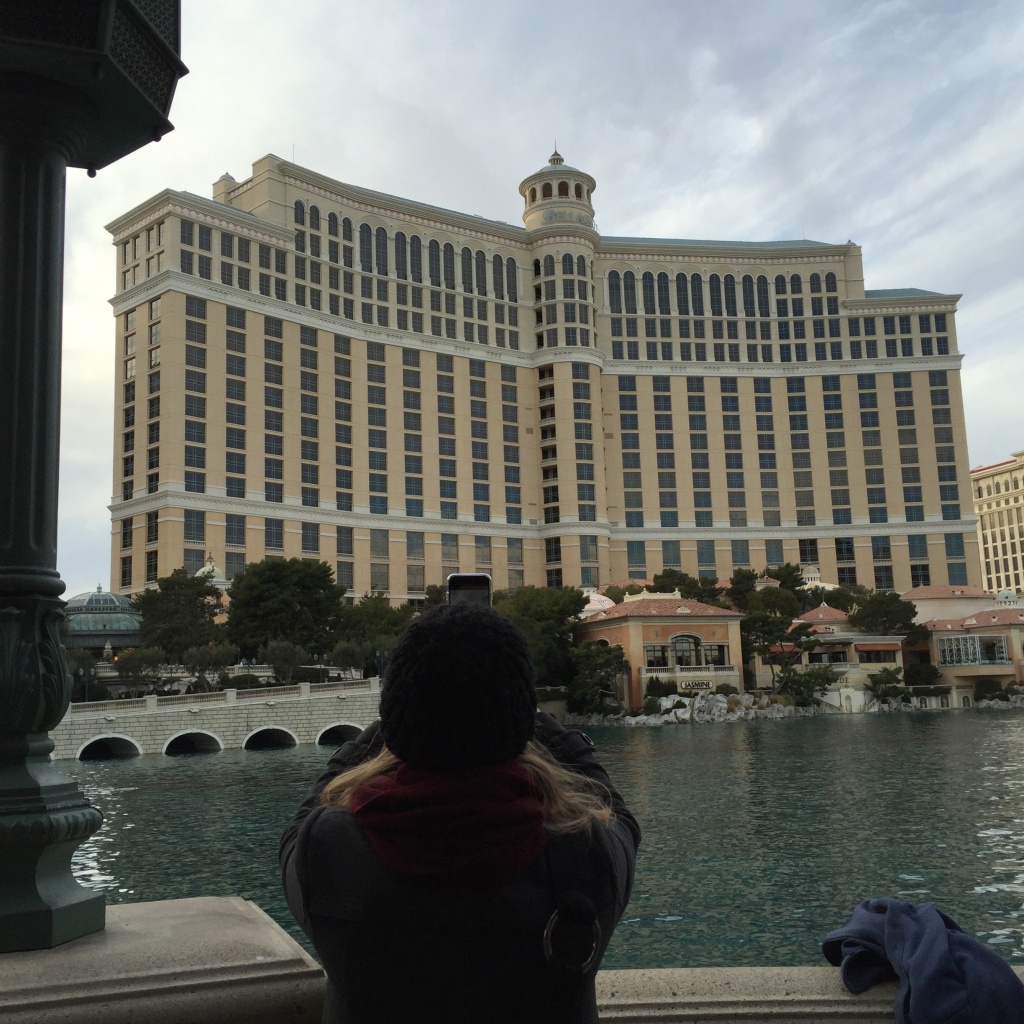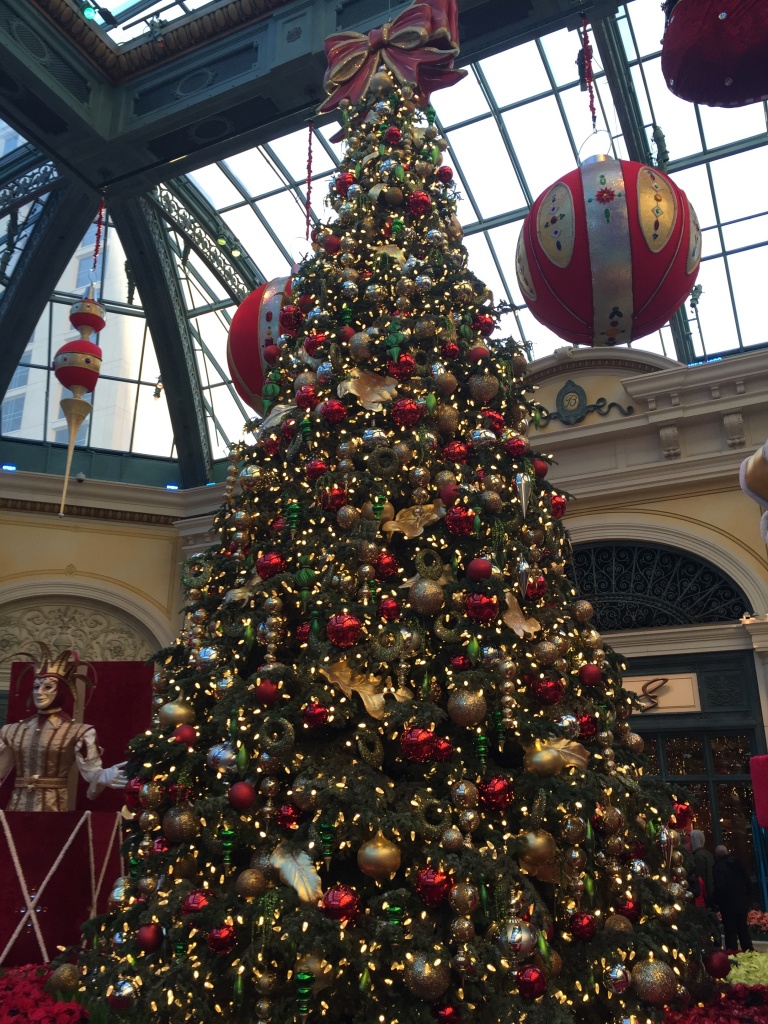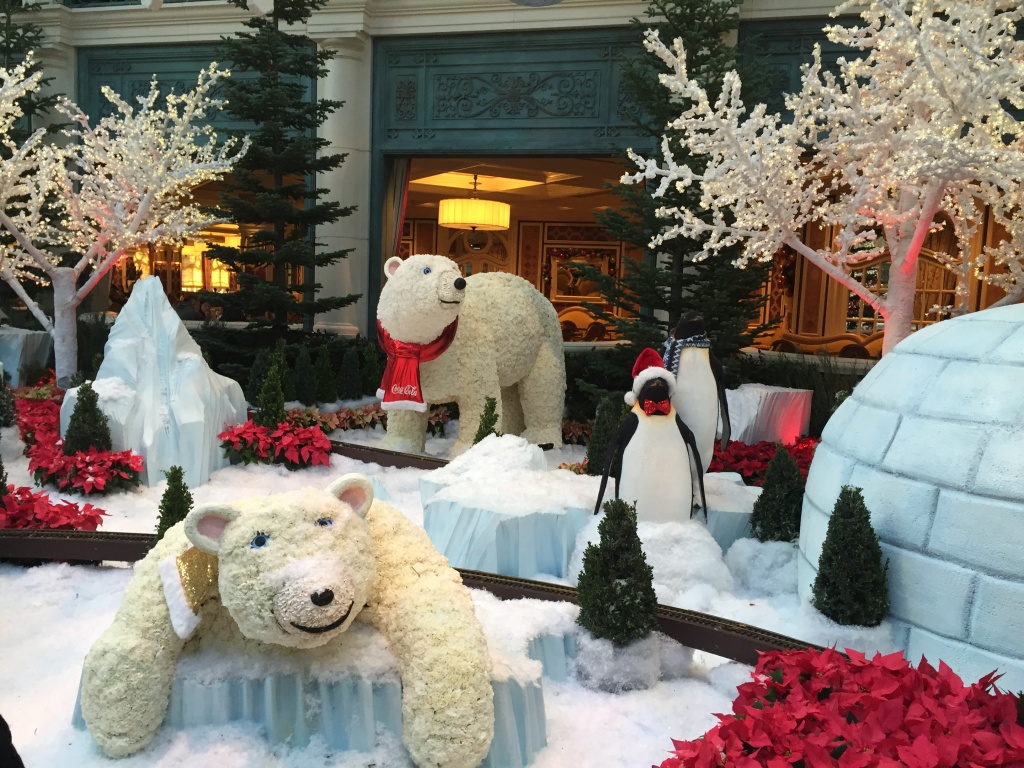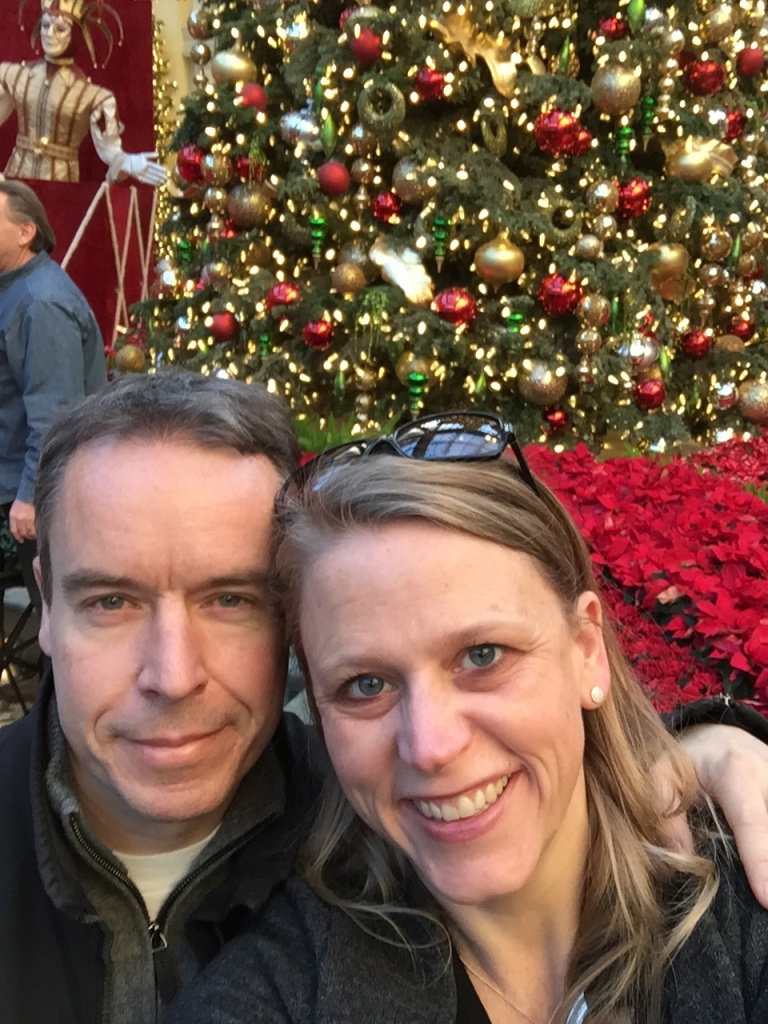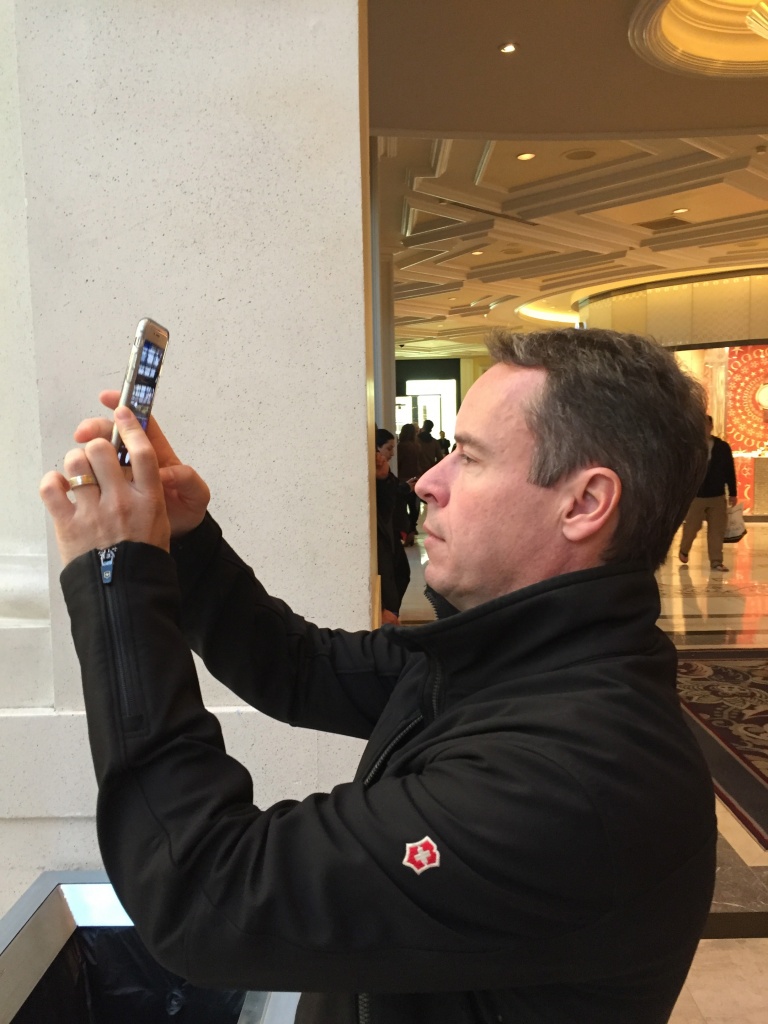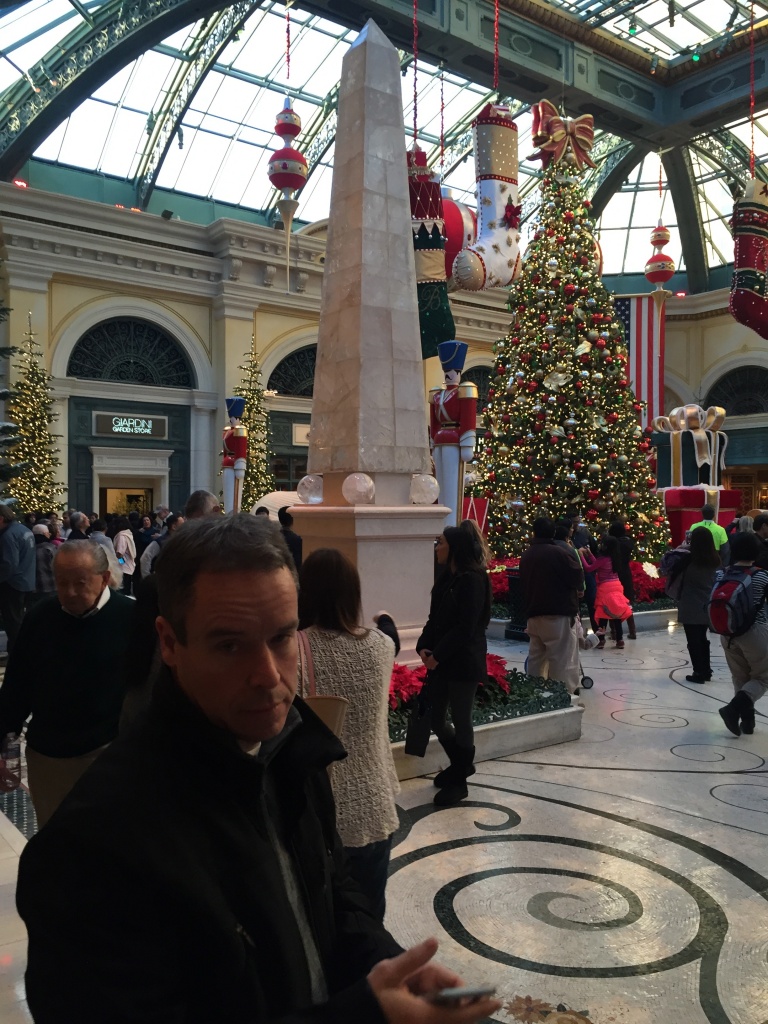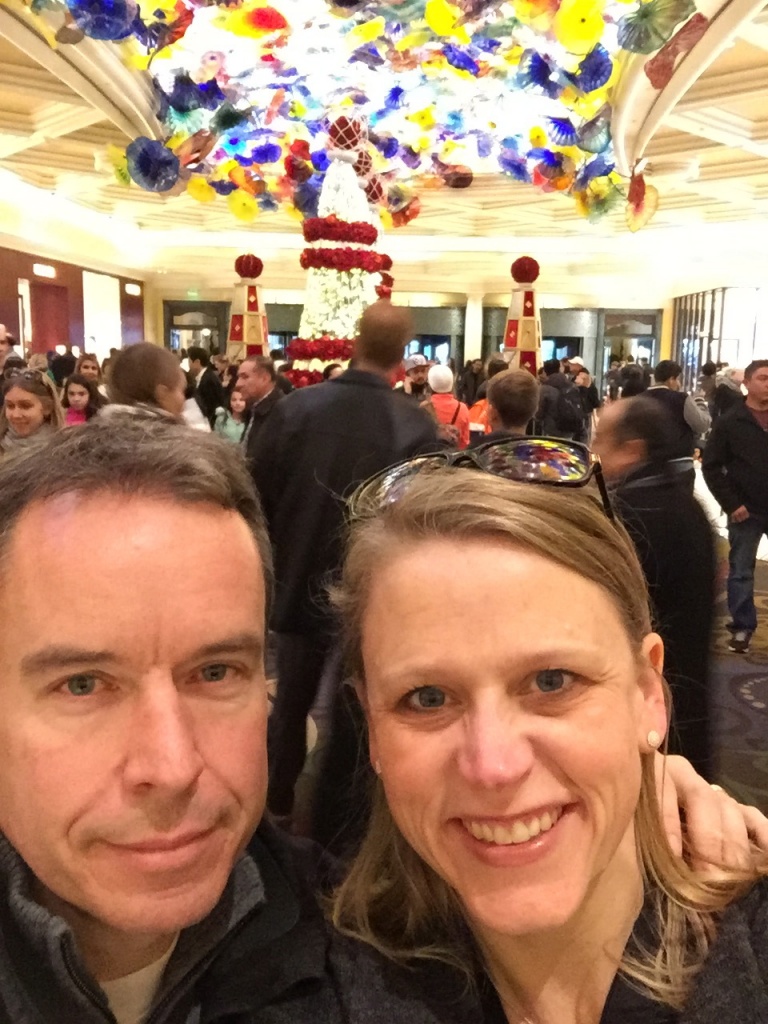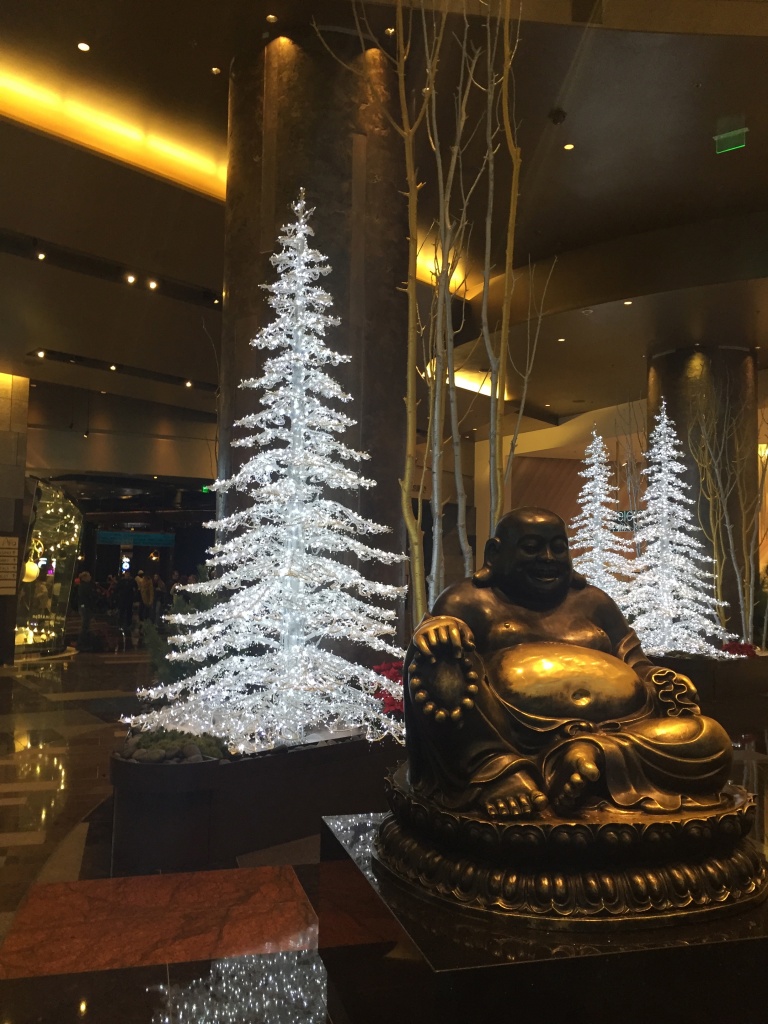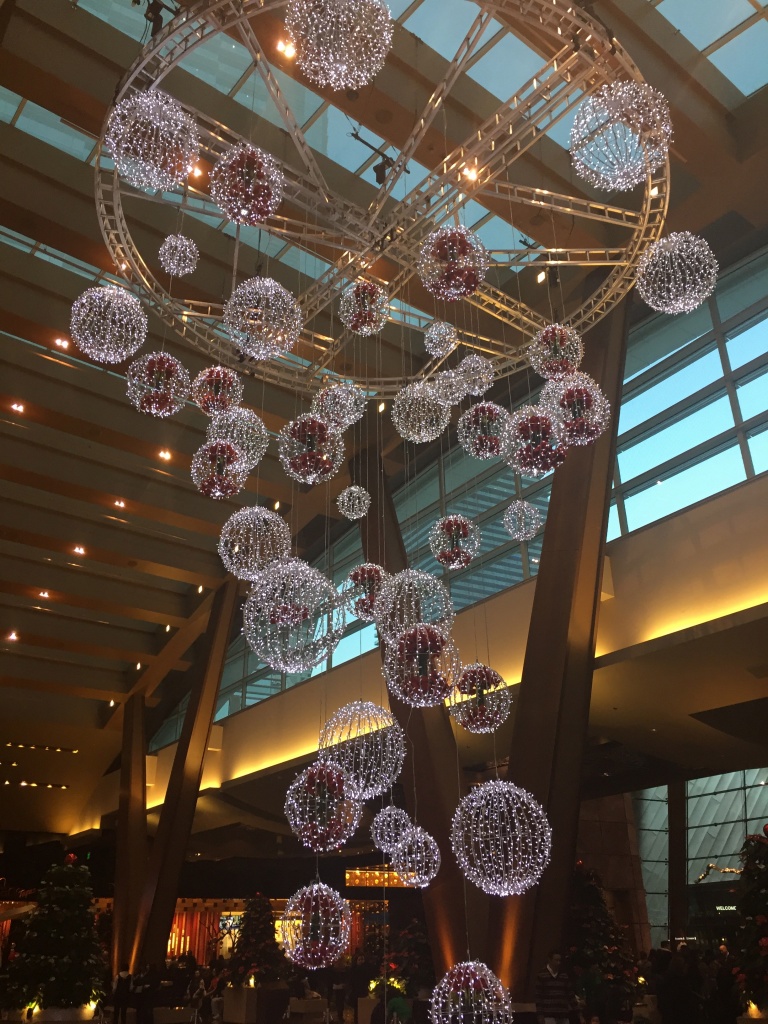 We stopped at Shake Shack in New York New York for dinner before we made our way to our evening show: The Australian BeeGee's. Somehow we had front row seats! It was a pretty good show – something very different for us.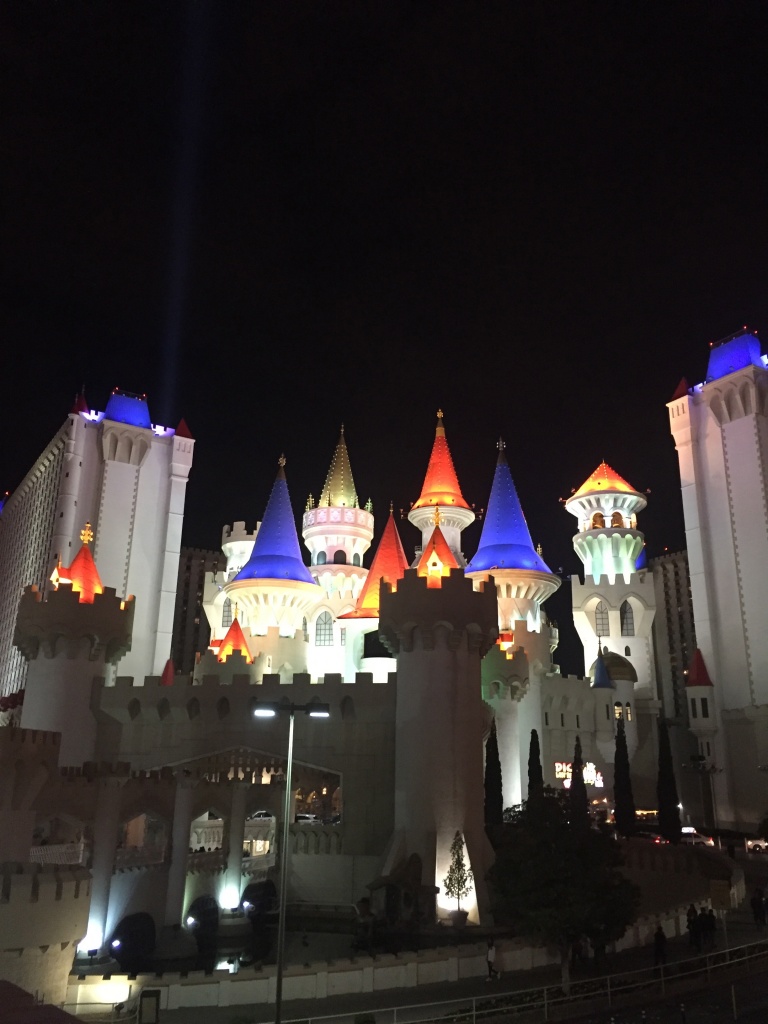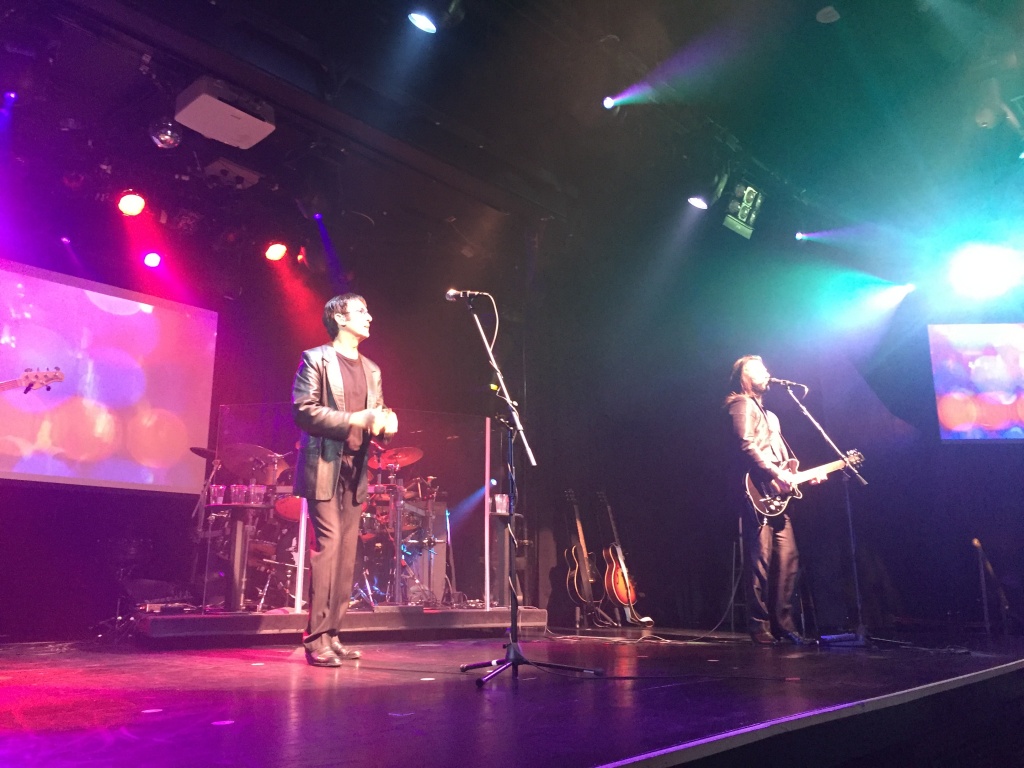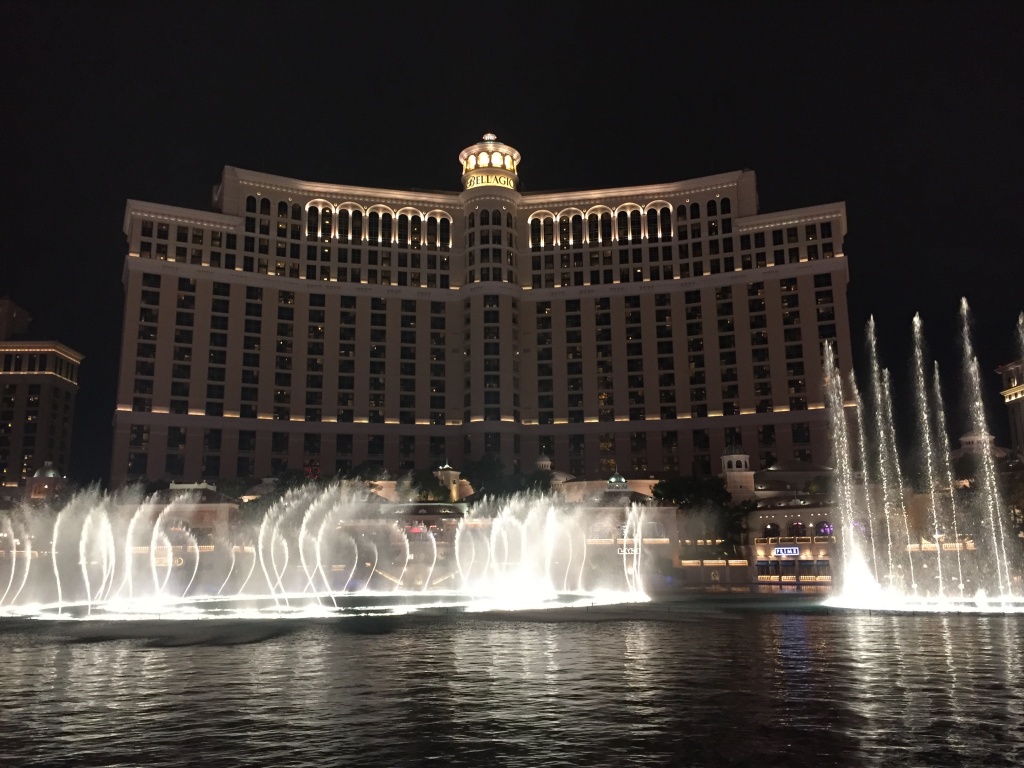 The third day, after our daily brunch, we hung out in our hotel and our room again. We wanted to take advantage of that stunning room! Later in the day we headed over to the Venetian and had appetizers in the piazza San Marco area – so good and cool atmosphere. We strolled around and eventually made our way to the Paris hotel and had an amazing steak dinner at Mon Ami Gabi and sat outside, enjoying the fountain show at the Bellagio too. Really a highlight of our trip!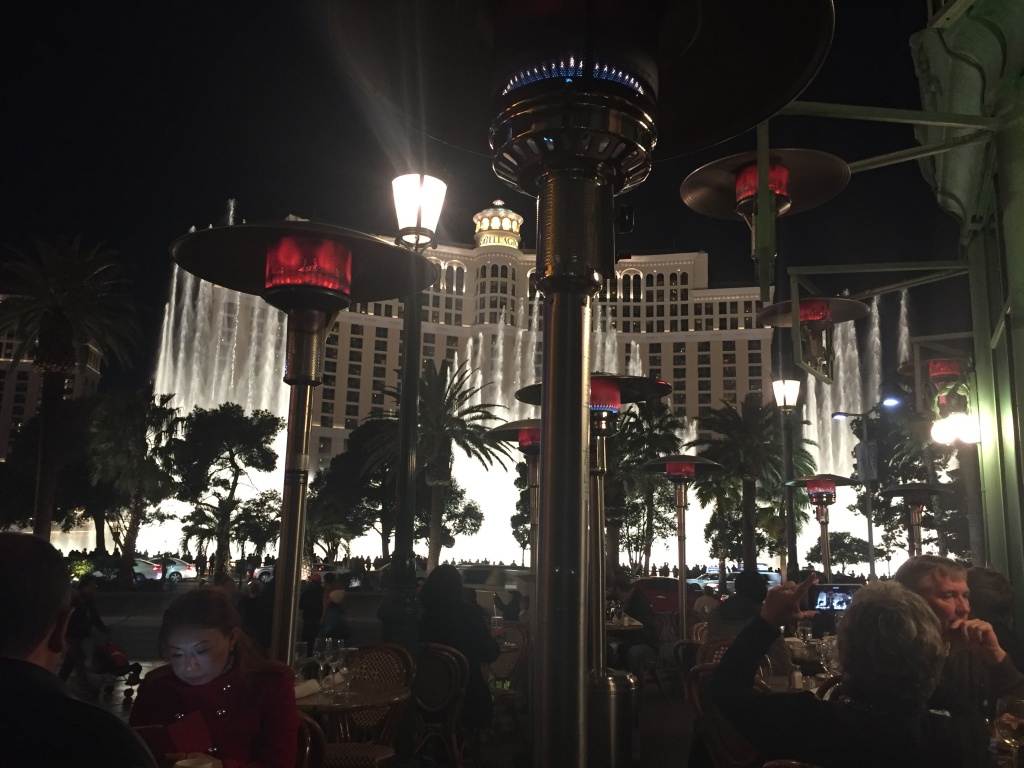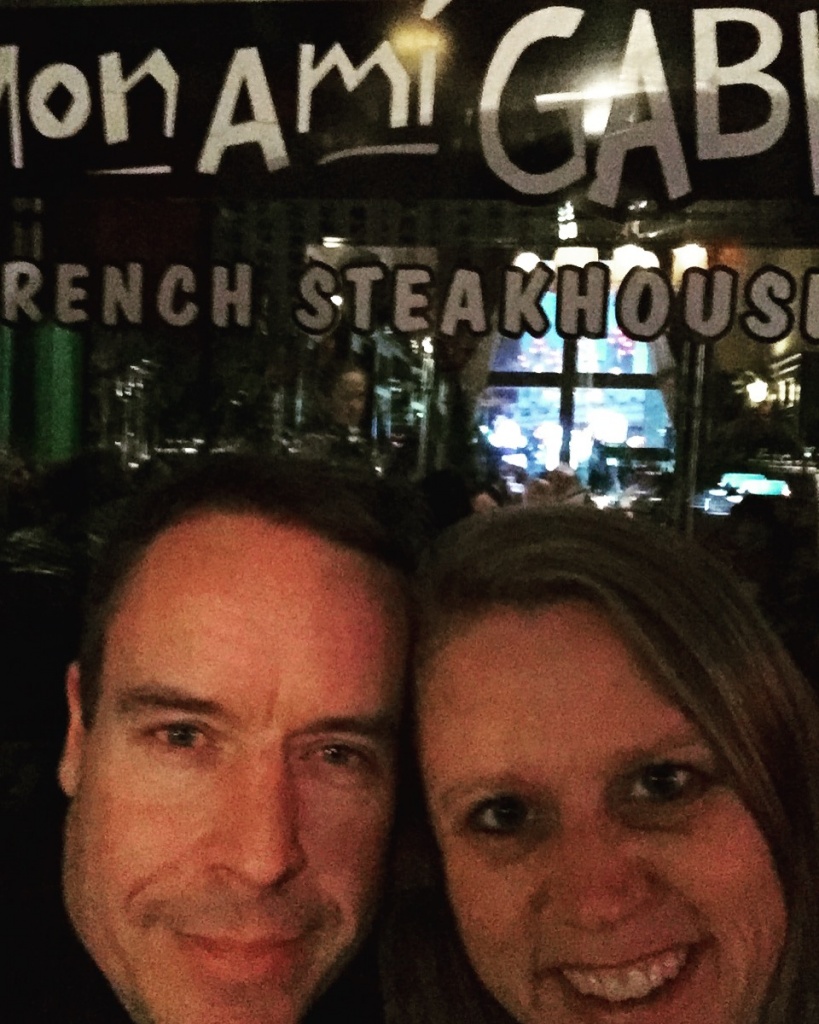 The last day we decided to rent a car and made our way out to Red Rock Canyon which was beautiful.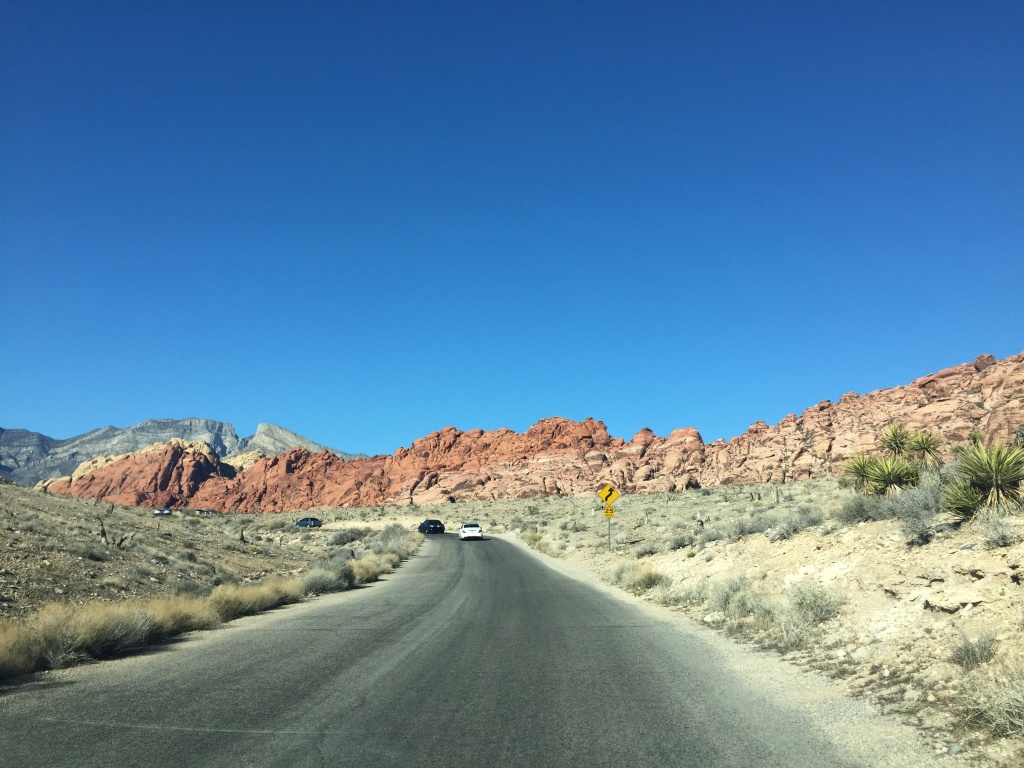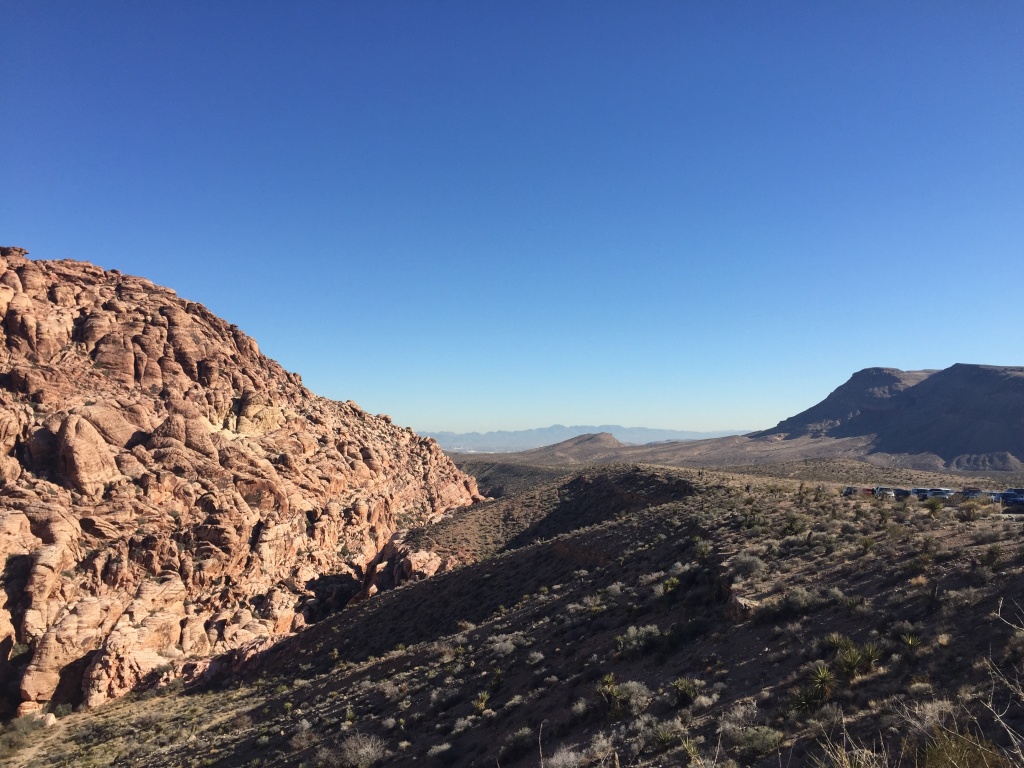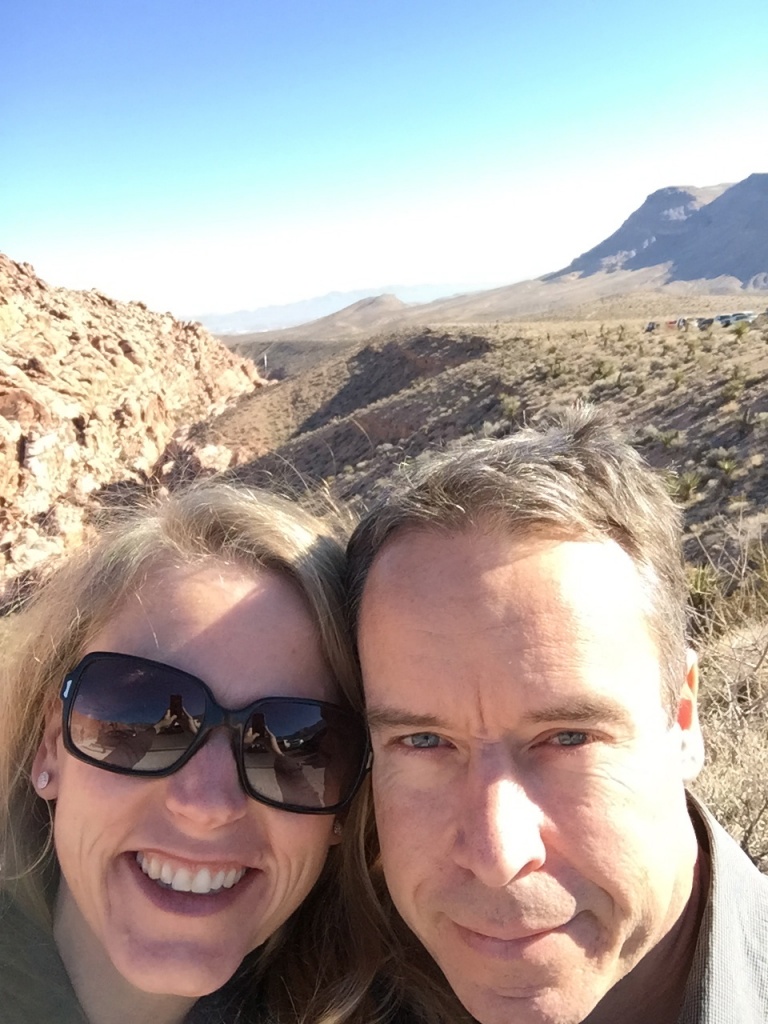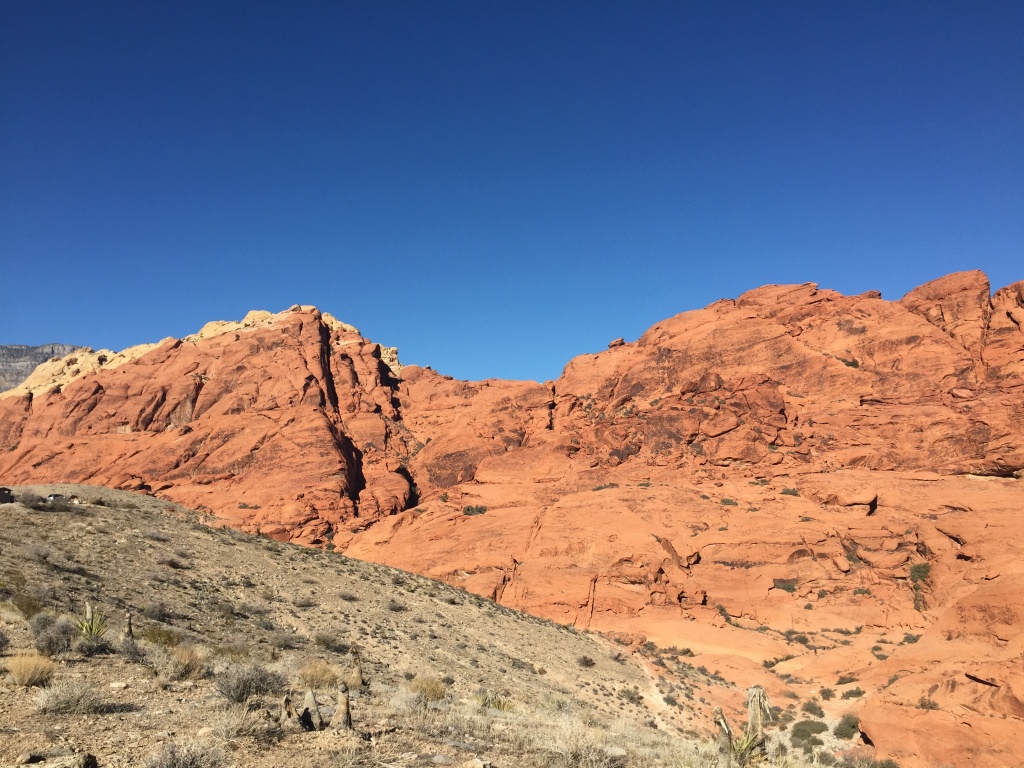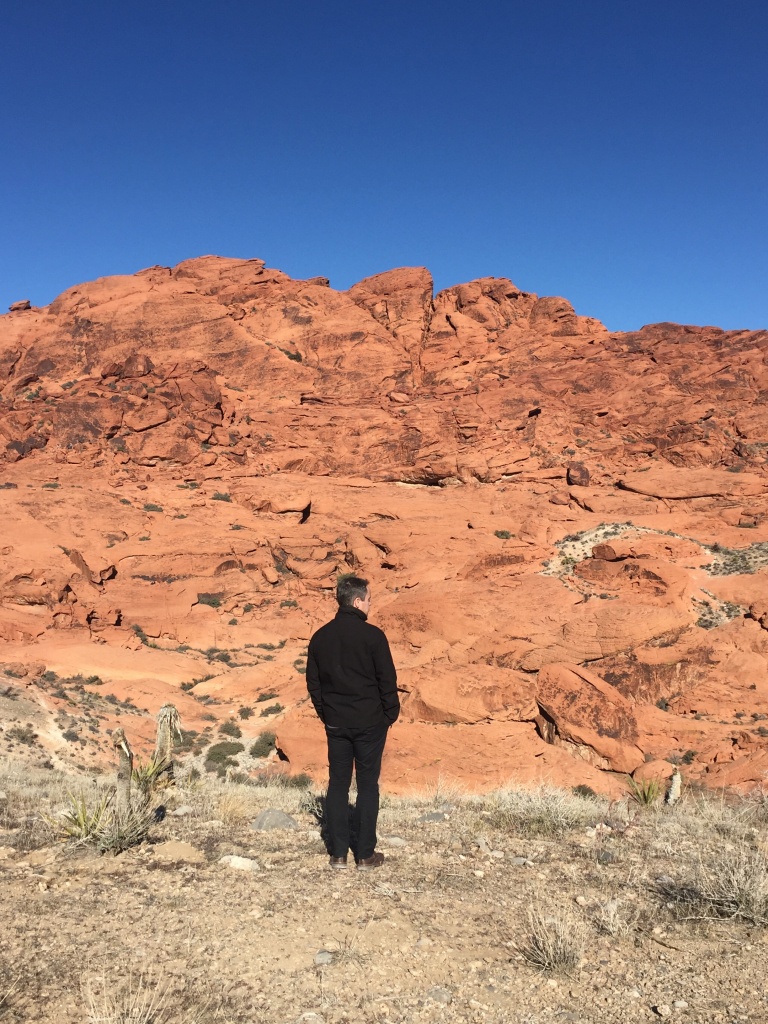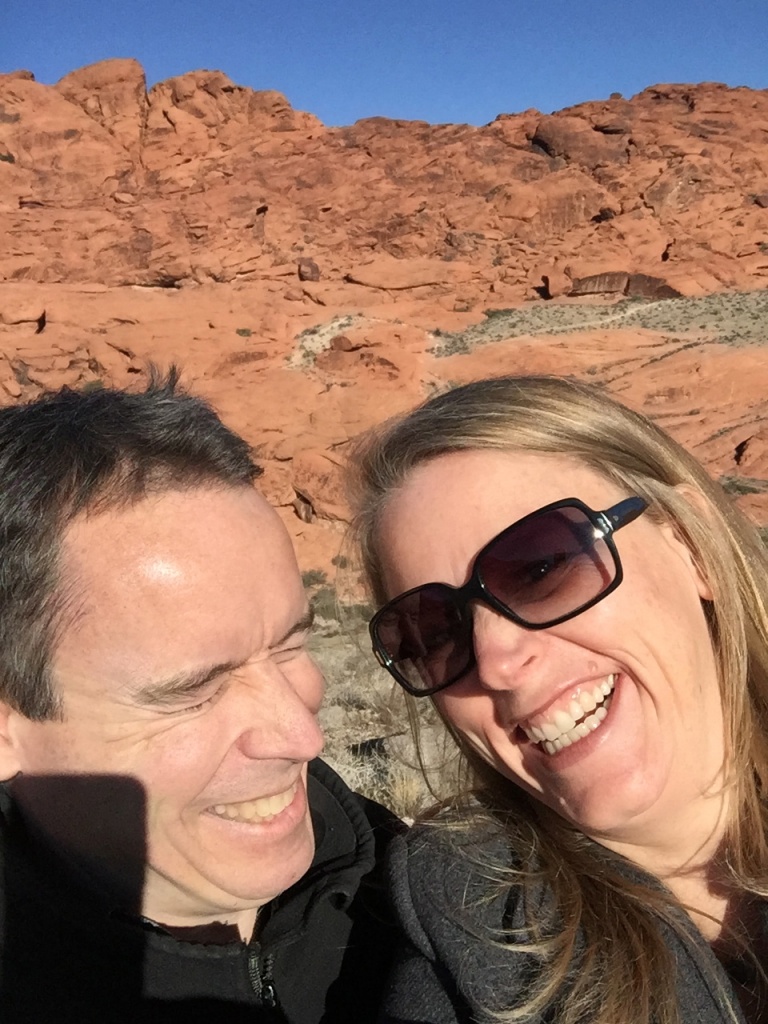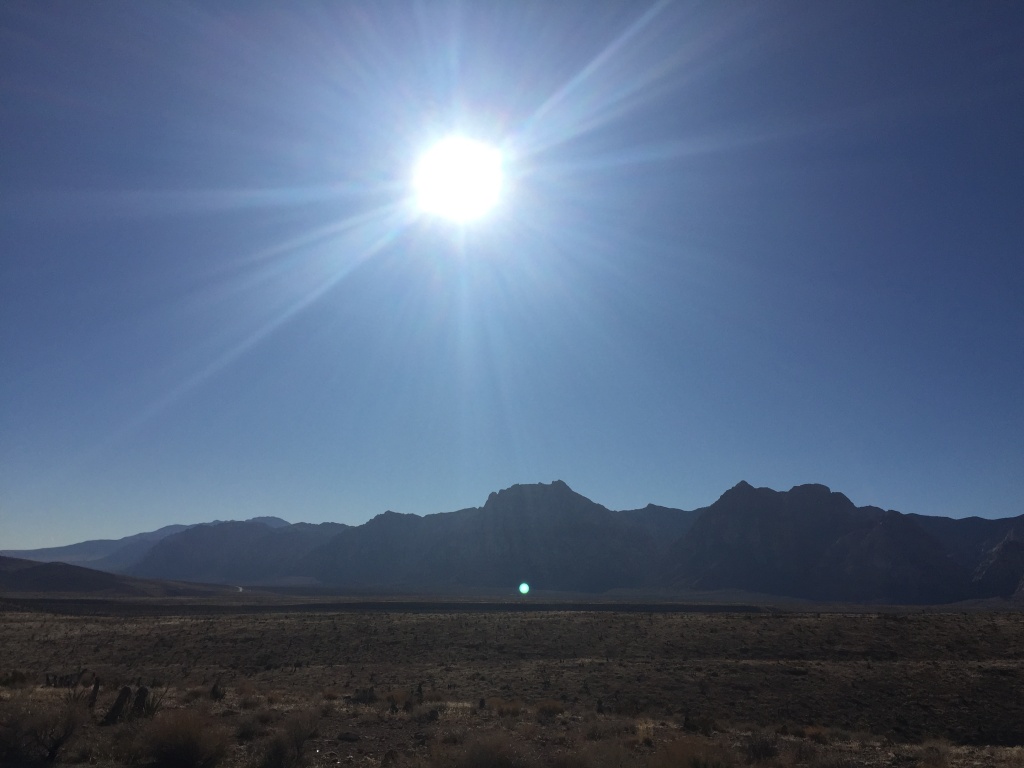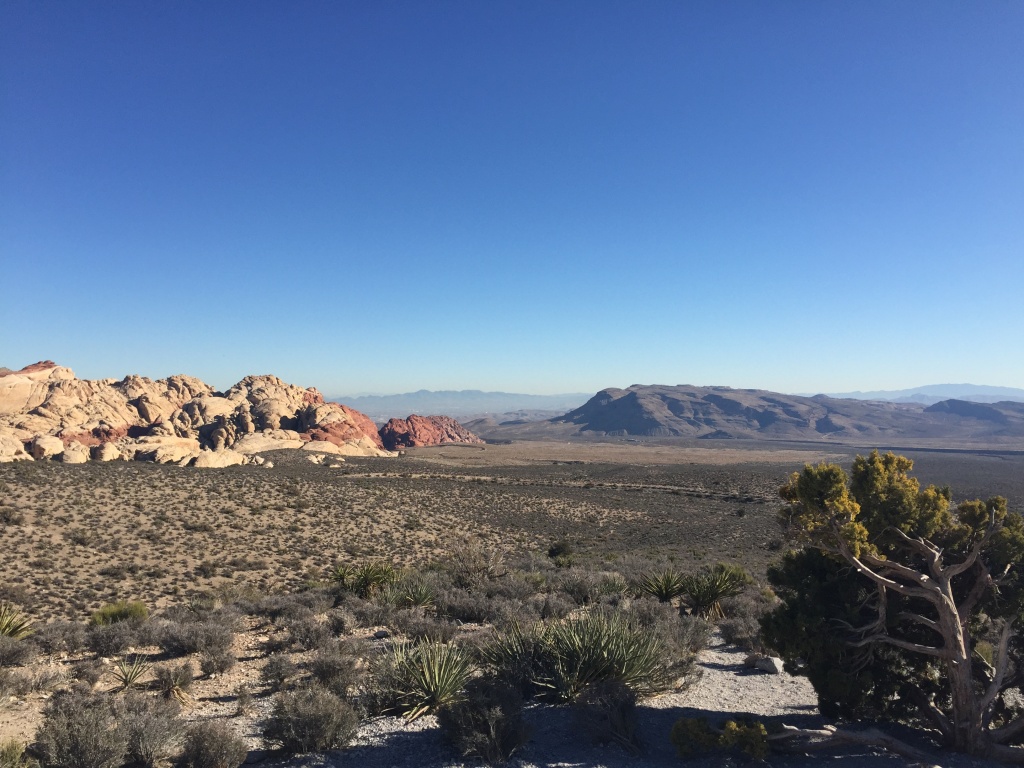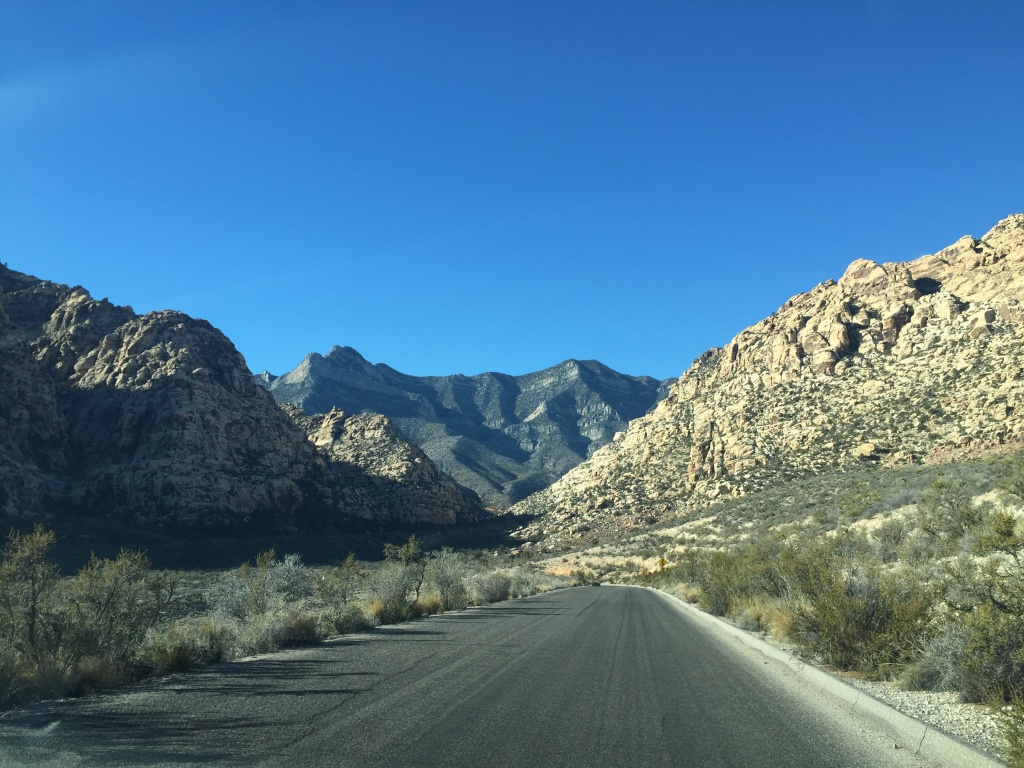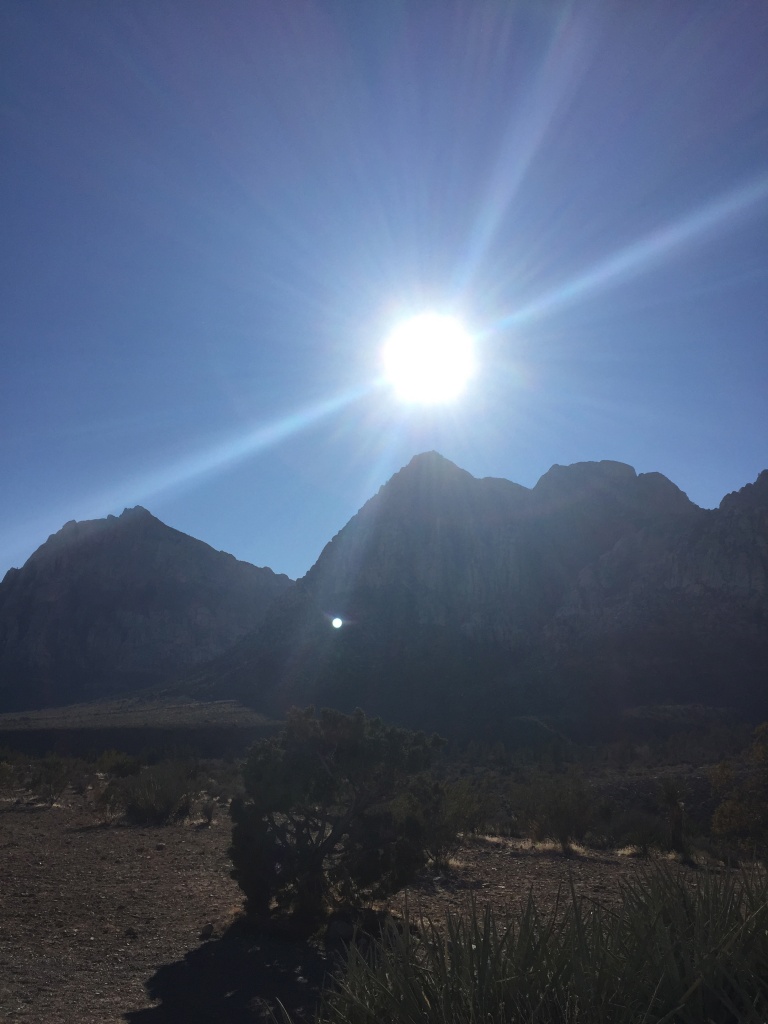 We then headed over to the LDS Las Vegas Temple and walked the grounds.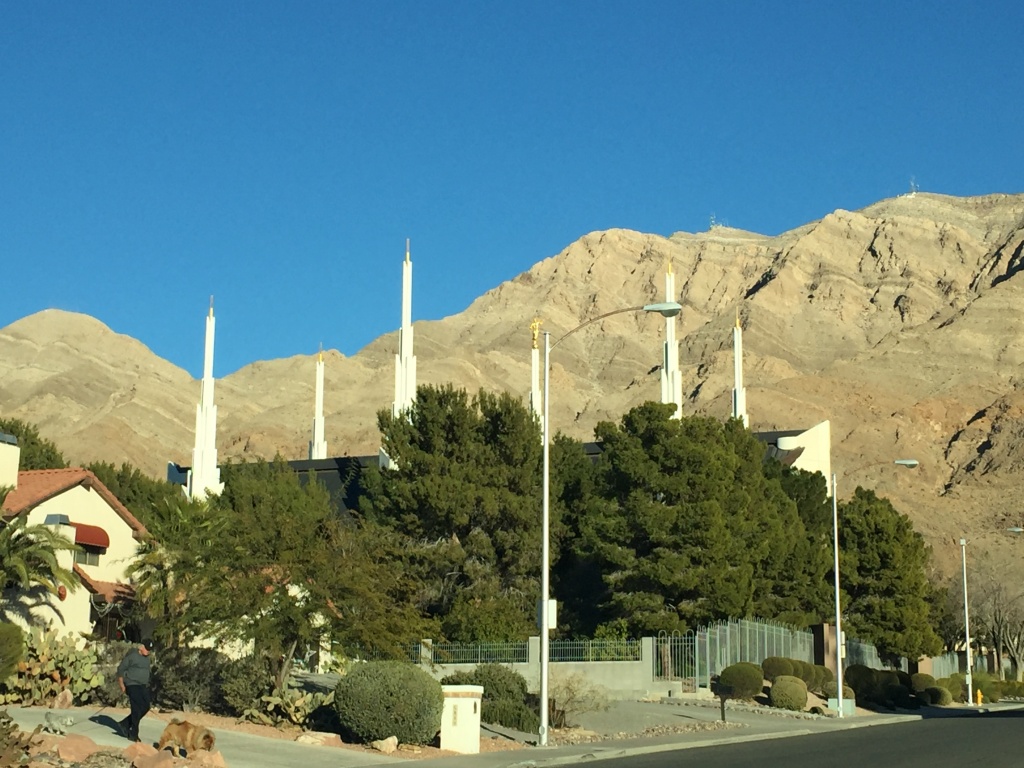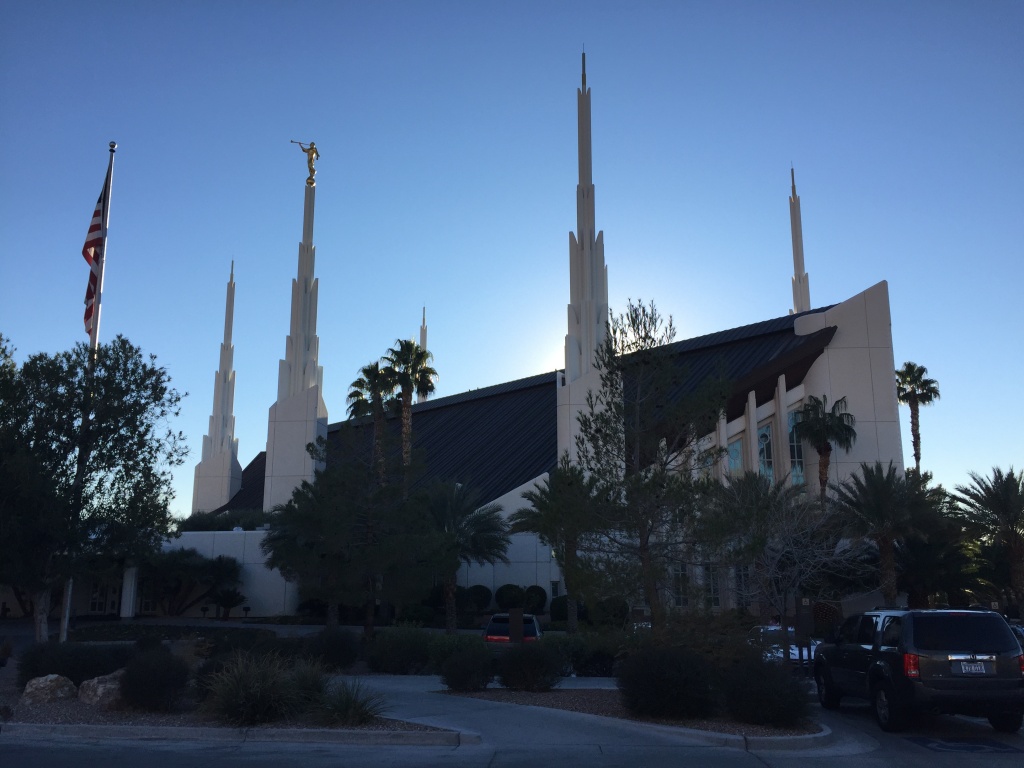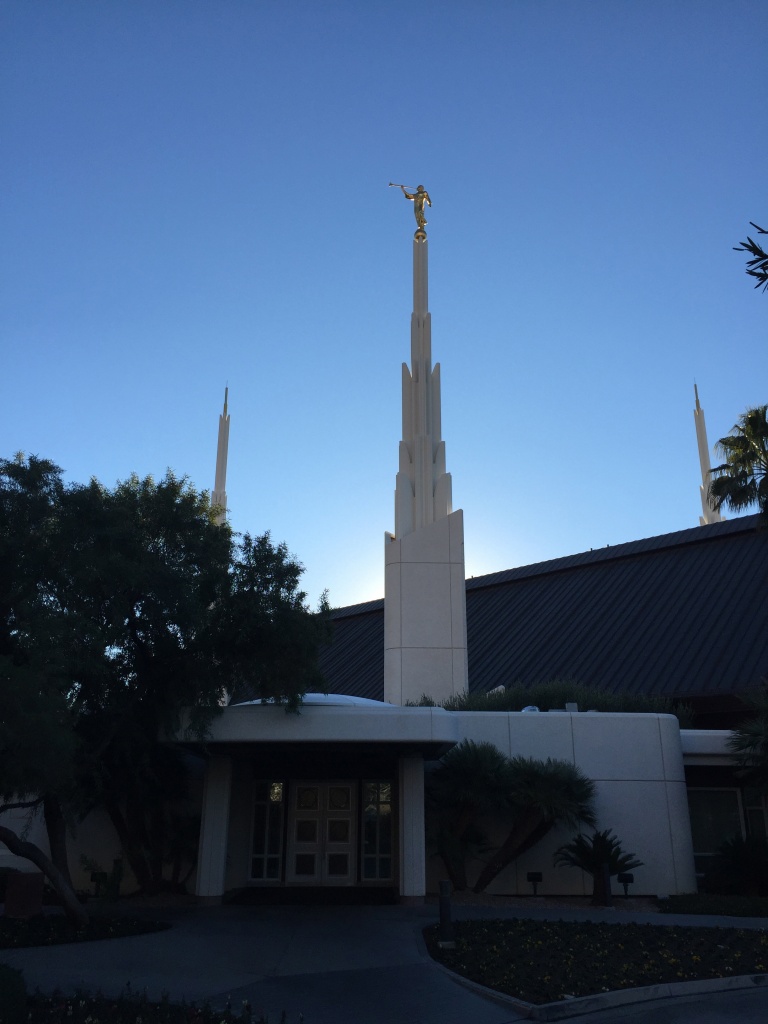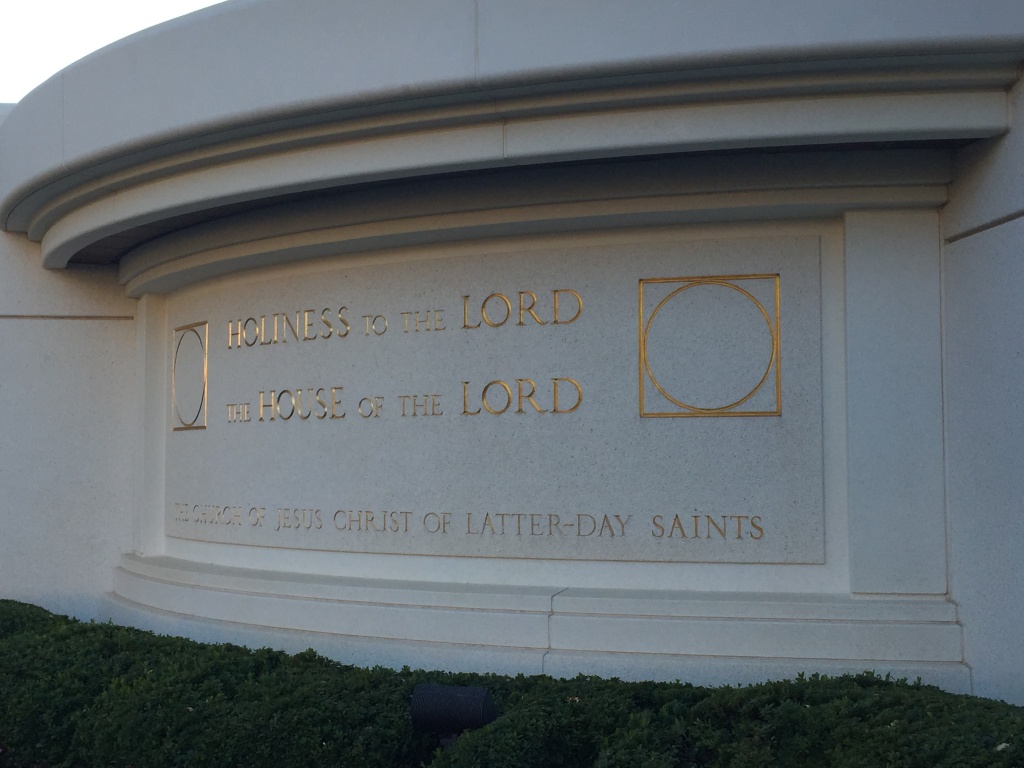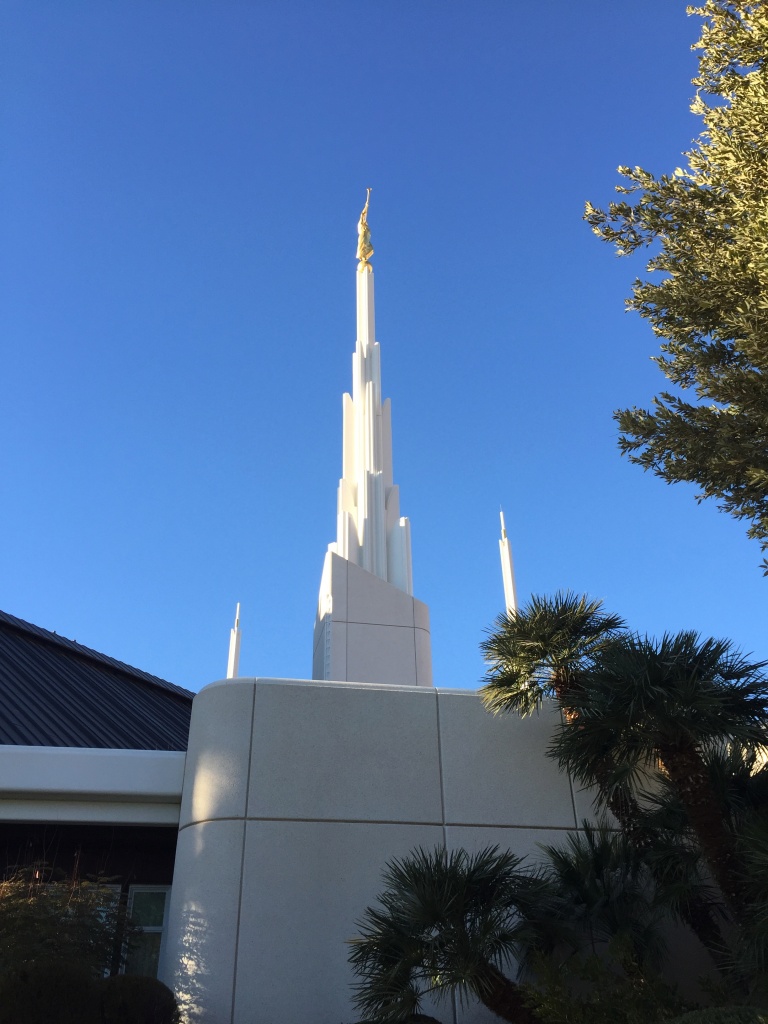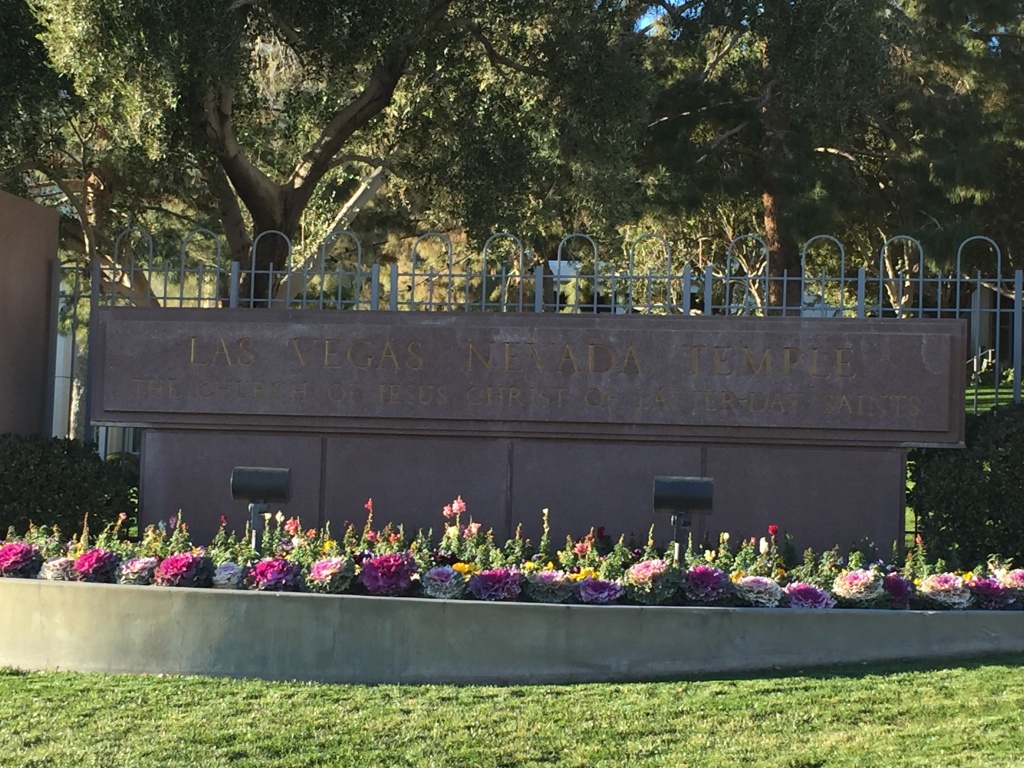 We stopped at In n Out Burger for lunch as we like to do when we are out west, and then did some shopping at the outlets (very little, surprisingly!). We had a red eye flight, so we were also able to have dinner at Cafe Rio and then sat in the car (getting some wifi from Starbukcs) and watched some more Scandal until it was time to leave for the airport.
The lines for security were unreal – but we eventually boarded and were home. Exhausted, and hungry of course from all that eating! We climbed back in bed when we got home in prep for NYE – which we celebrated at our have sushi restaurant and low key at home.
Perfect way to spend some kidless alone time and way to end the year!