In about 6 weeks time we are off on another adventure. This time with just Zach and Zandra, as it's their "15 trip".
Years ago we decided we would take each child to Europe when they turned 16. That changed to 15 when we saw how busy our summers got, and timing wise it worked better for us. Each child was to pick their spot and we would make the trip "all about them". We took Gabe 2 years ago (he was almost 16) to Munich and Venice (because Munich was all about him and his desire to see BMW and Audi factories, and Venice was because, who's kidding who, it's all about me too and my travel addiction too). Good times are recorded starting here and ending here.
Zandra selected Paris, and Zach wanted Berlin. Being our family twins, it would be a bit tricky to do two European adventures in the same year, so they negotiated for a little extra time if we took them together. Of course I had to add on to their trip, so a couple of days in Hamburg was added and then somehow Zach negotiated a few extra days to go to Prague. So, it will be a whirlwind of a trip, but that's how we roll anyways.
As it turns out, my mother's family is from Germany. Her father from Berlin, and her mother from Hamburg. I love that we are going back to my roots and I can share this special trip with Zach and Zandra. In preparation for the trip, I have started to dig around a bit for family research and find the points of interest that we need to add to our itinerary.
The list is getting long. We need more time. (Or likely another trip).
Luckily, my mother and her family have all been record keepers, so I have a lot to go on.
I have always loved reading about my beloved Granny's life (we were so fortunate that my cousin recorded all her stories – many of which she used to tell us – in a book that we all received a copy of), and now I am excited about visiting some of the spots that are described in the book.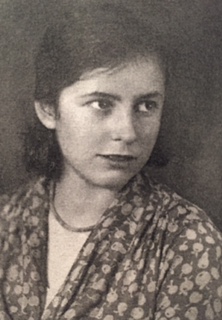 All this reading and research has made me feel so nostalgic and think about what an amazing woman she was. I can hear her voice, with her thick German accent, nodding her head saying "mmm…ja…ja" and how she called us all "sveet heart" (and how my grandfather called me "Kindergarten girl… then plus whatever grade I was in). I don't know how she was able to cope with the trials she had in her life: losing her father, and then losing her young sister to strep throat; being a German Jew, and being forced to leave her country; living through the war in London; coming to Canada – a land unfamiliar – and raising her 6 children with so little; and all the little stories in between that made her life quite incredible. She was one of the most caring, generous people I have ever known. She was always serving: involved in her church, community and a special connection to the local women's shelter. She was bright, educated and a talented artist. And she always made you feel that YOU were the most important person alive. She asked a million questions, because she was truly interested, and she remembered the details. She never forgot a birthday – even Zach and Josh's! In the final years of her life, she even remembered Gabe, Zandra and Sam's! Yes, she was an incredible person and I miss her dearly. Planning to go to her homeland makes me miss her more, and I only wish I had had the chance to return there with her; although I know she comes with us in Spirit.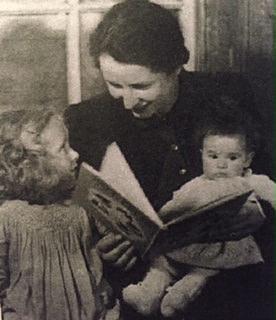 But as I am nostalgic about her, I think of my own mother. I have a client whose mother is 78 years old. In the past few months, I have talked to this client about her mother, asking things like, "would your mother help you bake the cookies for your annual charity bake sale?" and each time my questions are met with, "My mother is 78. She can't do that" and my client looks at me as if I am a weirdo for making the suggestion.
Yet, each time, I think to myself, "well my mother is 77 and SHE does that".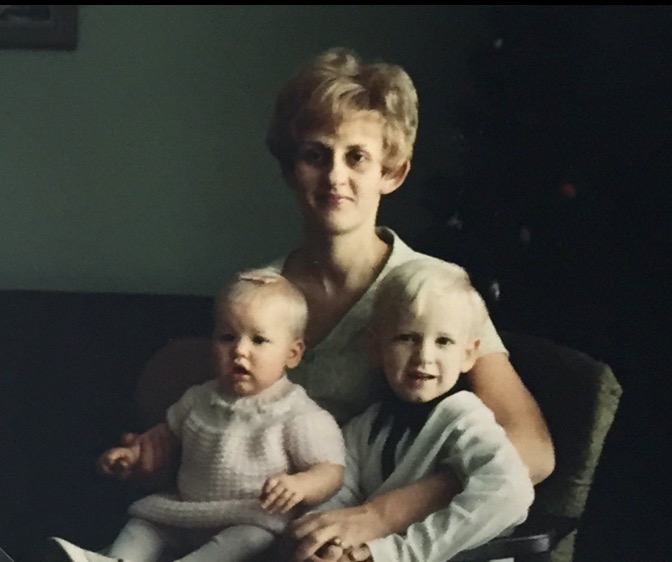 Yes, she is baking for her friend's daughter's wedding shower, she is taking her neighbor to the grocery store to do her weekly shopping, she is having the missionaries over for dinner or teaching with them, she is visiting her old neighbors in old age homes, she is driving my sister around town, she is arranging phone and internet plans for my sister, she is writing up some family history for Zach and emailing it to him, she is "googling" information for my upcoming trip to Germany and sending it my way. My 77 year old mother "googles" things; and does so with ease!
We talk several times a week and she asks the specific details about each of my kids – much like Granny did – remembering who was writing what test, who was going to what party, who had a soccer game, and all the little details. And, she loves to iMessage or email her grandkids (and is thrilled when they respondJ) Her life, like Granny's life, is embodied in service and family.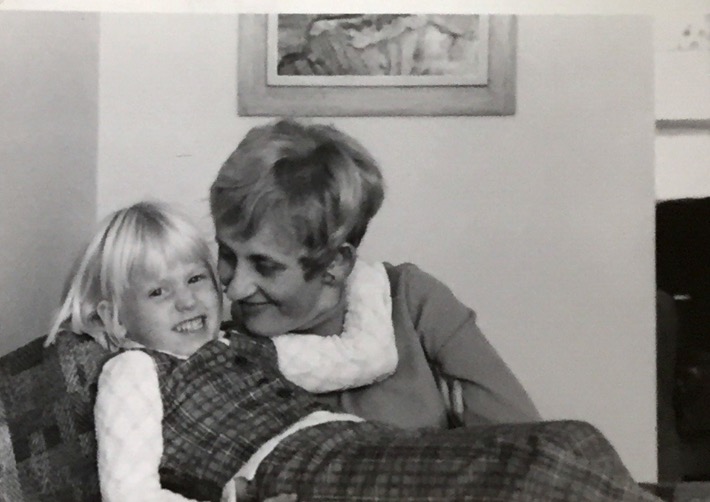 While driving to Josh's soccer game with Zach today, I told him how excited I was to share a bit of my love for my grandmother with him and Zandra when we go to Germany. I also told him I hope that he builds the same love and appreciation that I had for my Granny, with his own grandmothers (his Gran, and also his Ama). I certainly hope that I can carry on the tradition that my role models laid out for me: to live a life devoted to family and service. To live a life so that one day my kids will be able to say that I followed in the same footsteps as my grandmother and mother. No greater goal, and no greater honour that will be.
Happy Mother's Day, Granny. You are loved and so missed, but I know you will be with me in spirit when I get to walk the streets that you once loved and walked.
Happy Mother's Day, Mom. You are loved and appreciated, even though we don't always say and show it! No one makes better brownies and fudge (the kids will be placing their orders for when we visit in May) and you are such an example to us all in every way. While I appreciate the big things that you do, it's really all the little things that make you so special. I am blessed to call you mother.
PS. Mother's day marks my 5 year anniversary of writing this blog! My first blog post is here.
My favourite mother's day story is here.