Rise and shine! Isn't getting up at 4:30 in the morning what you want to do on vacation? It seems many of our vacations include that!
We were up early, as we had to catch an early flight to Hamburg, Germany, where my Grandmother was born. I was really excited to go, so getting up wasn't so bad; Zach and Zandra are pretty non-complainy kids (except when Zach complains that we all walk to slow for him), so all was well.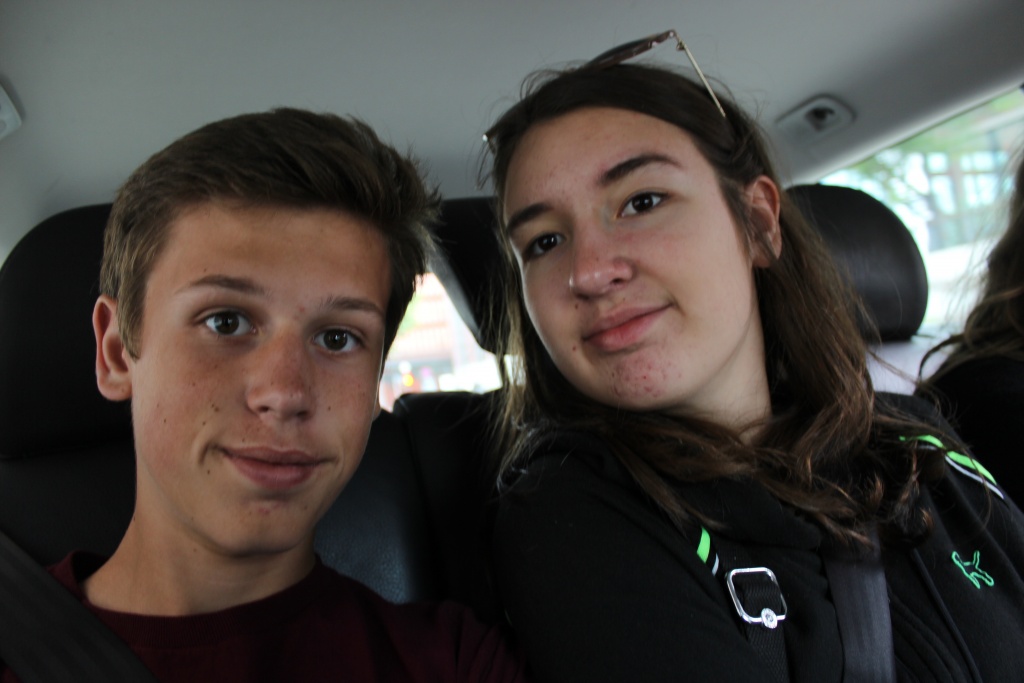 We landed in Hamburg, and were greeted by my grandmother's cousin's son. So what does that make him to me? Not really sure (I will find out, but I'm too tired to think!) but, family!
He took us to his home where his wife had prepared a beautiful, traditional German brunch – much like I remember having at Granny and Papa's: meats, cheese, different breads, fruit, hard boiled eggs and pastry. I had been reminiscing in the morning with Zach (he tolerated my walk down memory lane) and telling him how I always sat with Papa, and he would always give me a faint nod when he knew I was done eating (for whatever reason – but I was often a picky eater) and then wiggle his ears to make me laugh. He always let me have dessert (because your stomach has a separate compartment for it…)
Anyhow, Thomas's son and grandson (a cutie) also joined us, along with his sister, Sabina. We had a lovely visit, before heading out to the Ohlsdorf cemetery where the Wohlwill and some Warburg family plots were. I was sad to hear that the plot of Momi (my great grandmother Helene Danckwardt, as well as Granny's sister Anneliese Danckwardt no longer had a stone, nbut apparently are still buried there (??) I was especially sad as I know that Granny had so carefully preserved her history for us, and I had spent years talking to my kids about that history. I was excited (I know, it sounds strange) to see the graves of Momi and Anneliese.
Anneliese had passed away in the summer of 1935. Granny writes, "Anneliese had been working in various positions in the childcare field. Before she died she was in a holiday home for children in Bavaria. That is where she became ill with strep throat, and it got out of control….there was a cremation and she was buried in Hamburg, in the Wohlwill family plot in Ohlsdorf Cemetery "
I am prone to strep throat, and I remember falling very ill with it in the winter of 2007. So ill, that I had to pull over on the side of a highway and call for an ambulance. But of course, in this day and age, it is easily treated. I remember my Grandmother calling me; she always called me when she heard I had strep throat, but this time was particularly concerned that I was not taking care of myself (I was a single mom with my two young boys). Zach is also a strep magnet, so Granny was always concerned. My kids know very well the story of Anneliese, and we have all talked about how a simple illness, one that we have had so often in our house, could take such a young life.
Momi, is a name that was often heard in my house growing up and I have talked frequently about the stories I heard about her. My mother was very close to her, and what little German she speaks, she learned from Momi.
So not to see the stones for Momi and Anneliese was sad for me:( But, "Do not stand at the grave and weep, I am not there, I do not sleep…" They are there in spirit…
The cemetery itself is simply beautiful, so I was happy to have a chance to see the grounds and feel that peaceful feeling, and still see some family plots.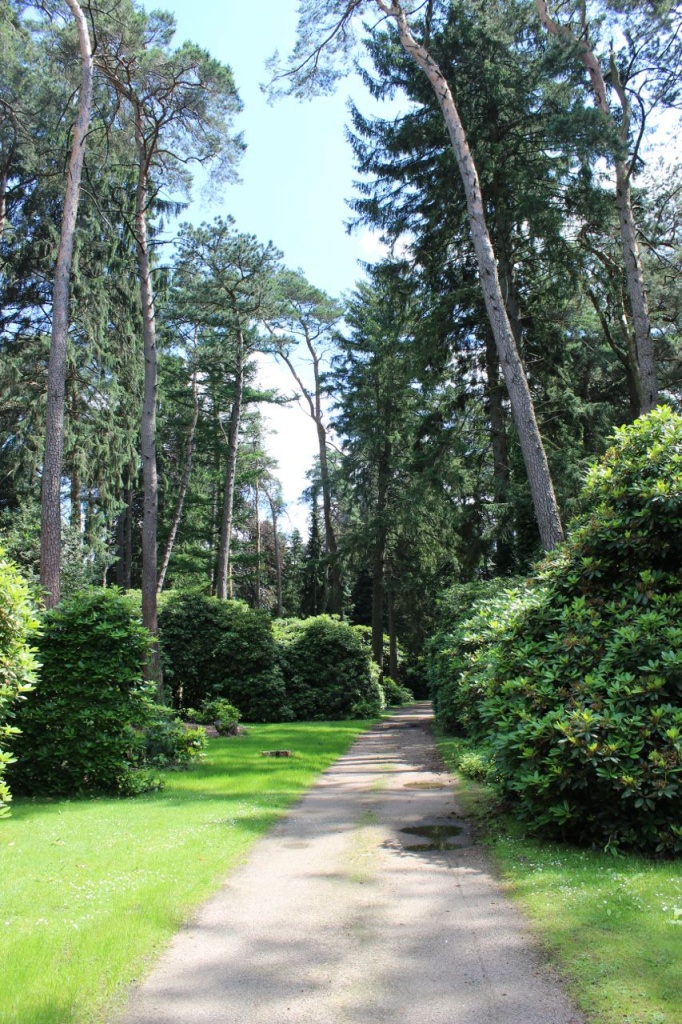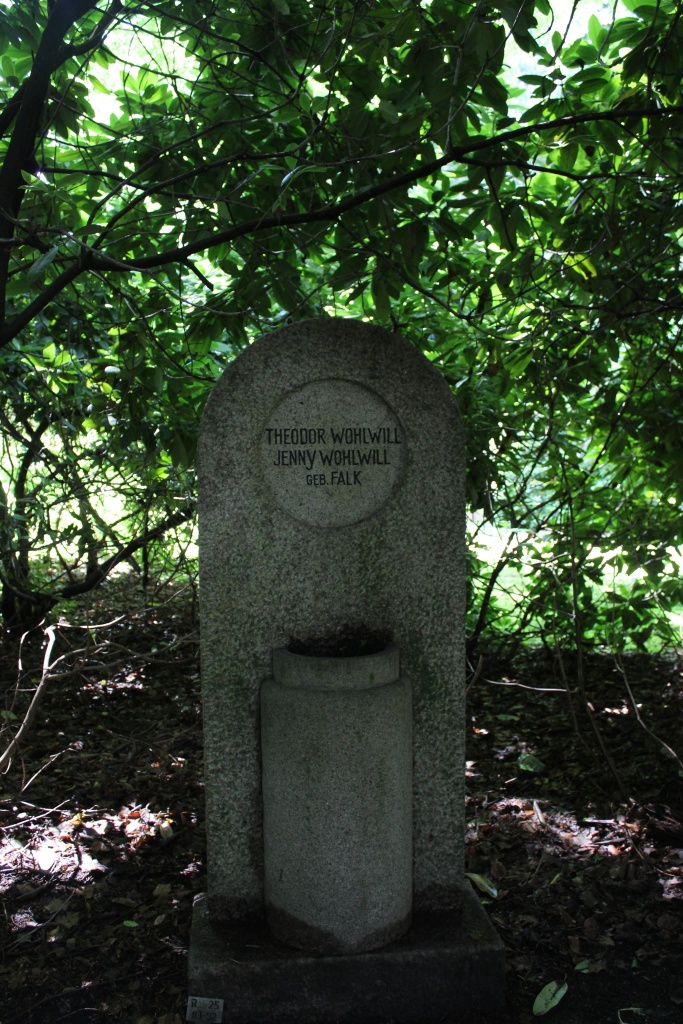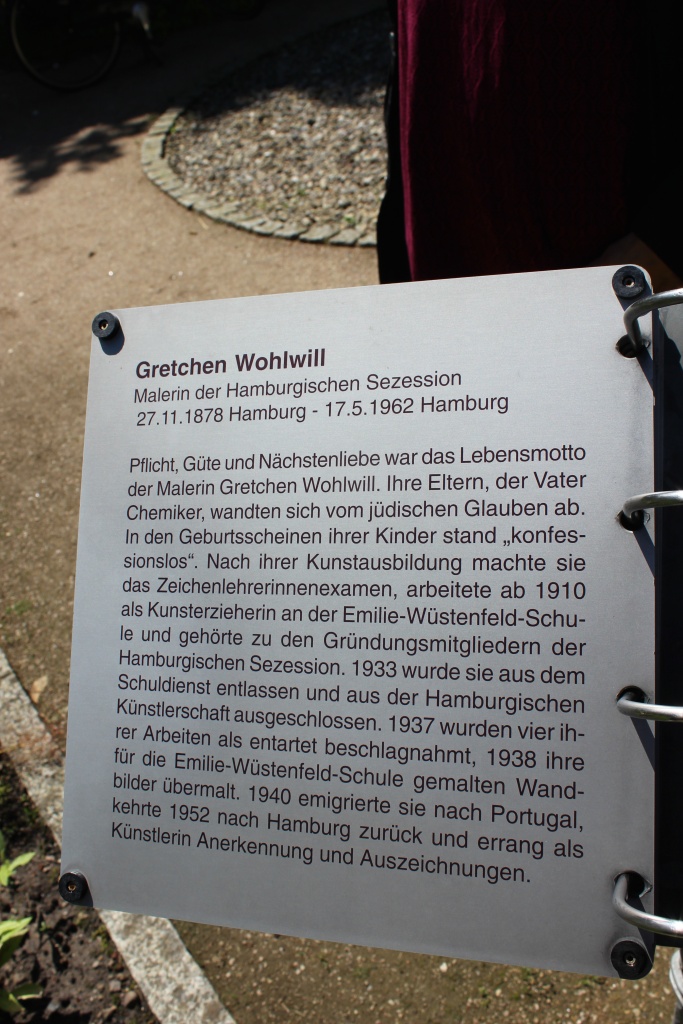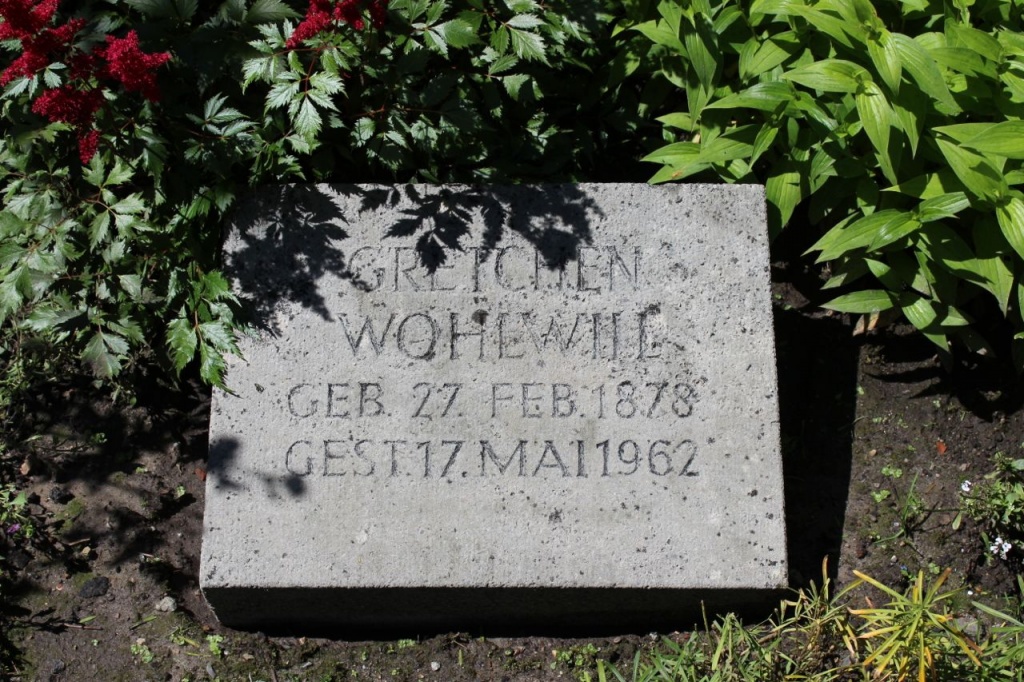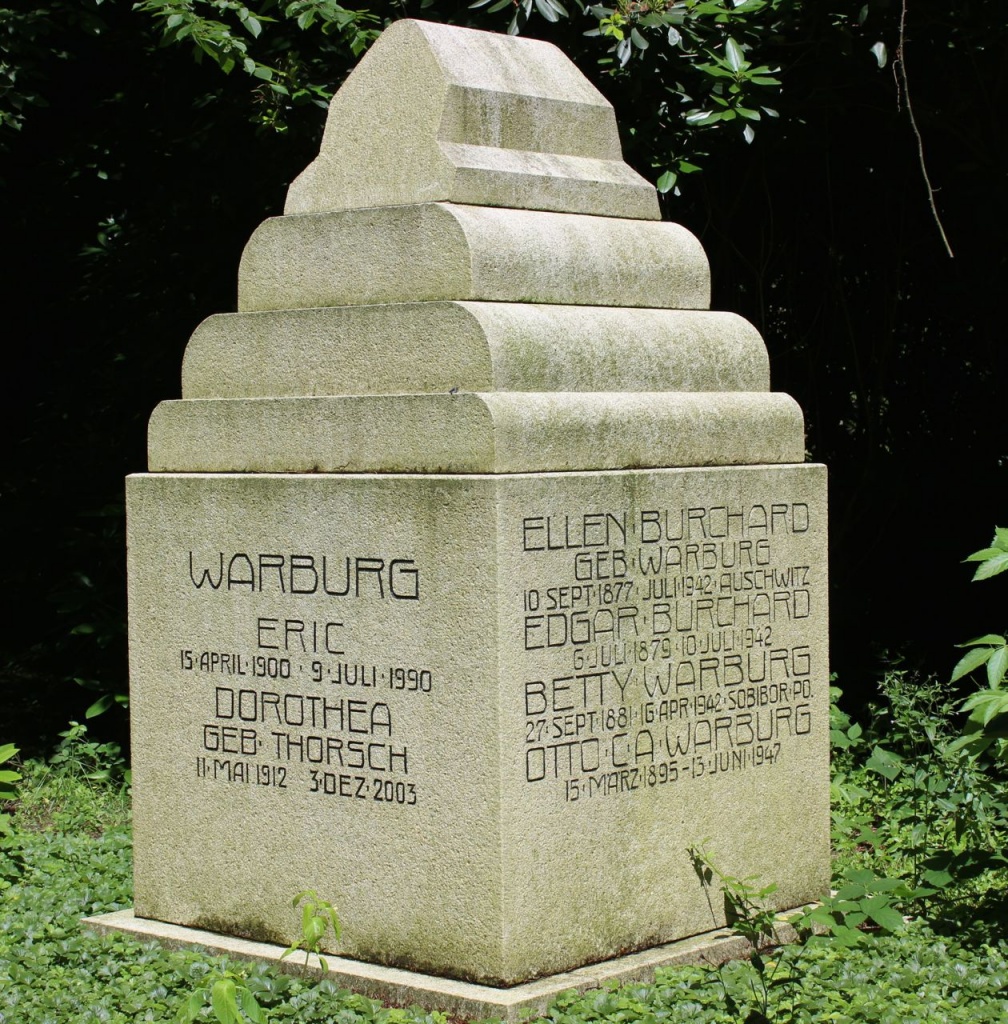 These guys were troopers: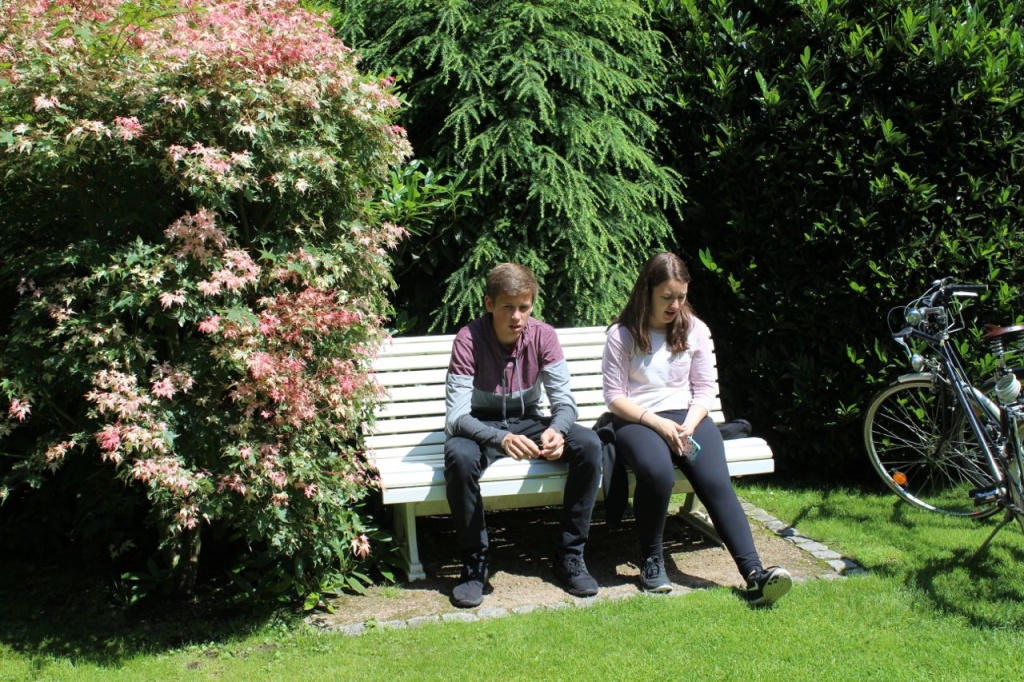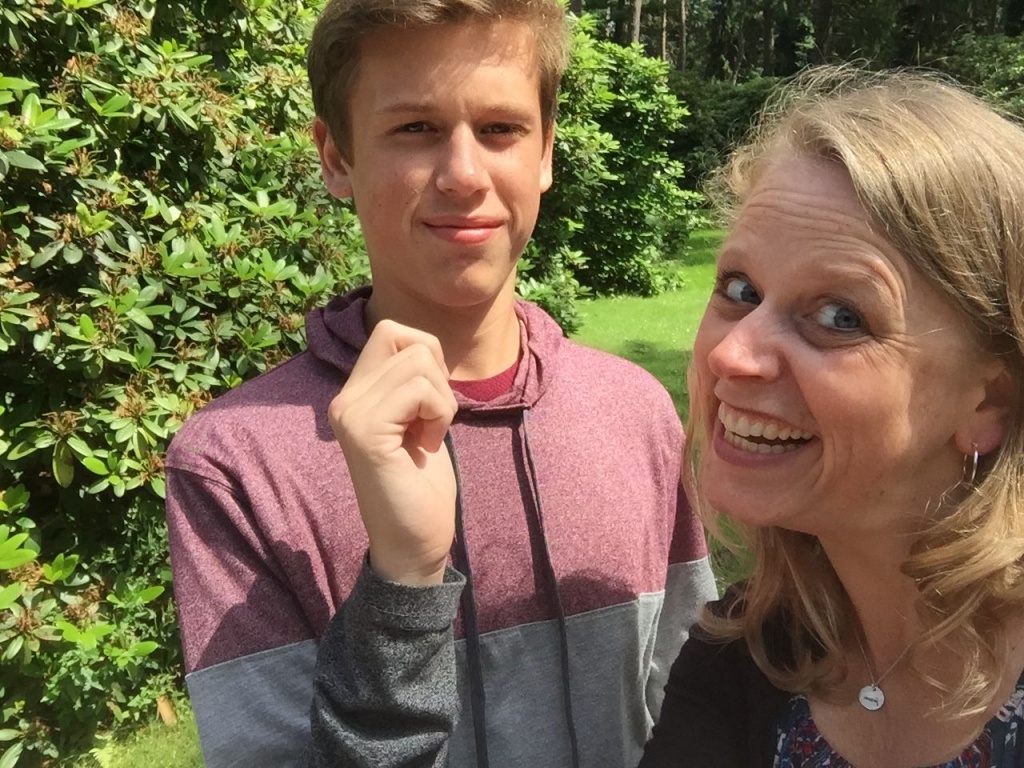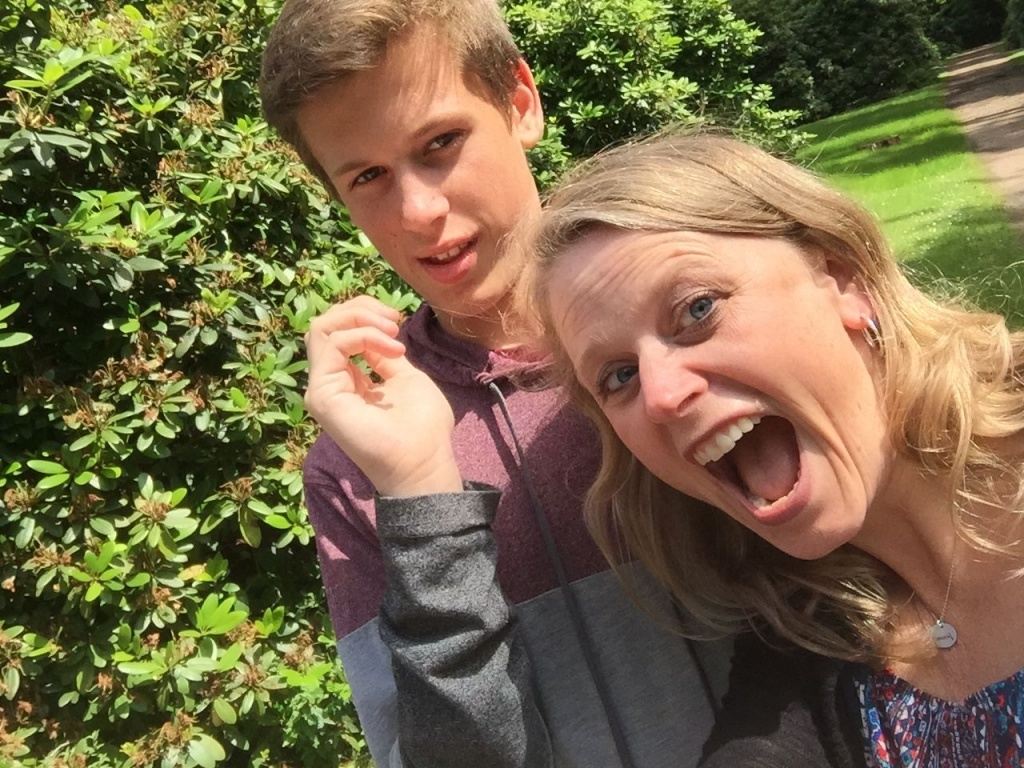 We got one picture as a group: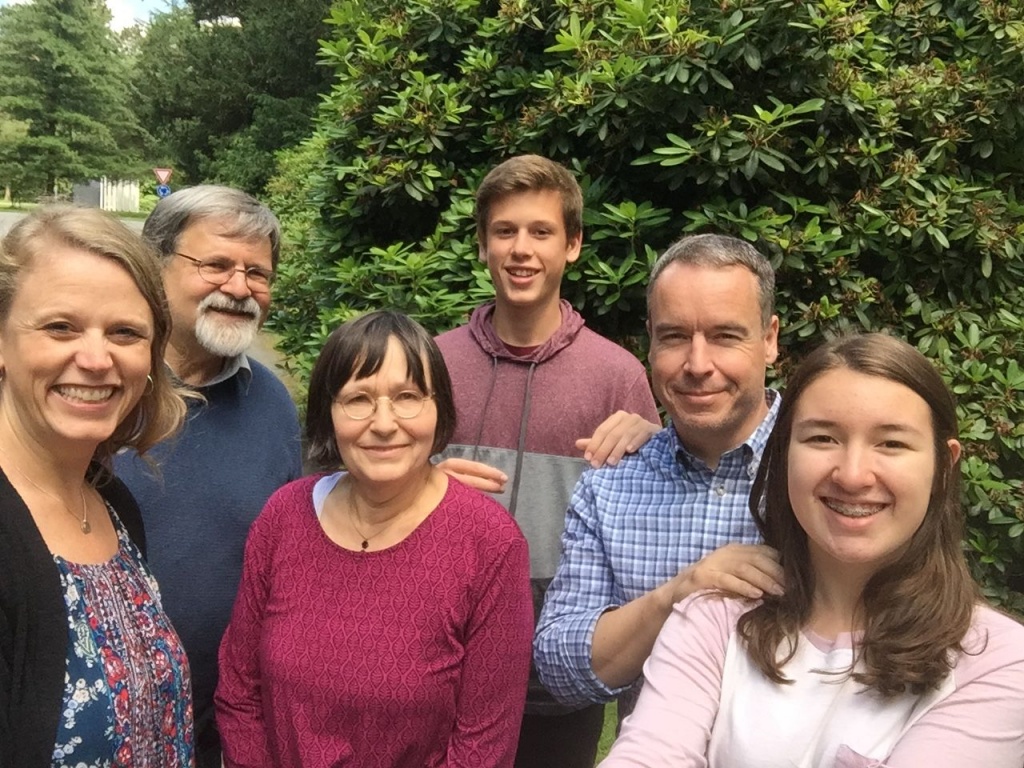 Following the cemetery walk, we headed to Hamburg's Miniatur Wunderland, which was super cool: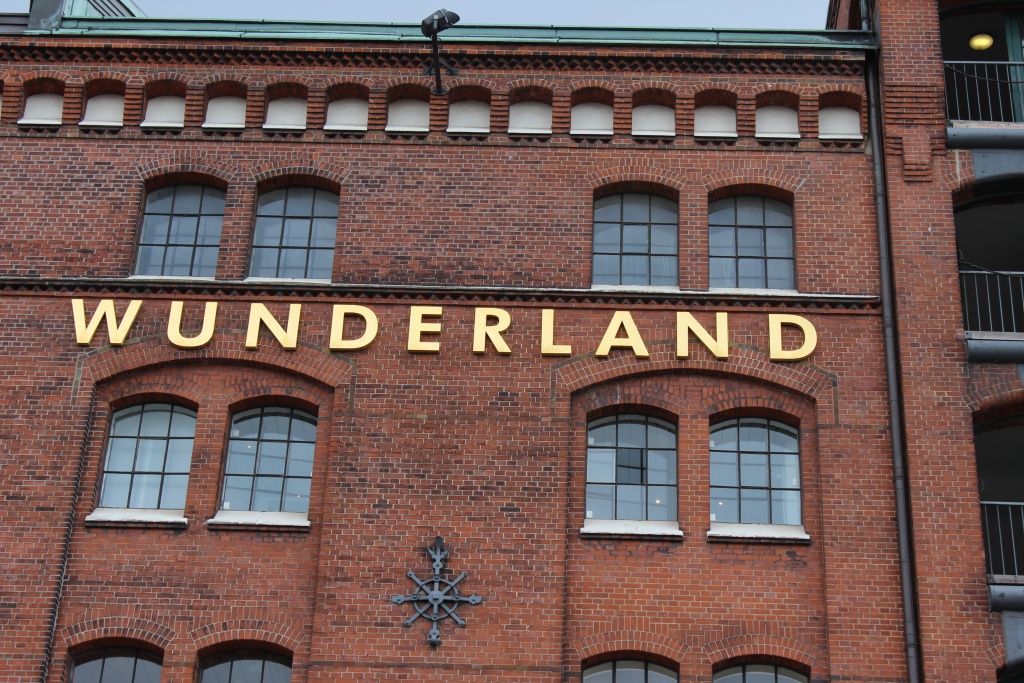 Everything is miniature -countries from around the world. It goes dark every 15 minutes.  There is an airport and everything!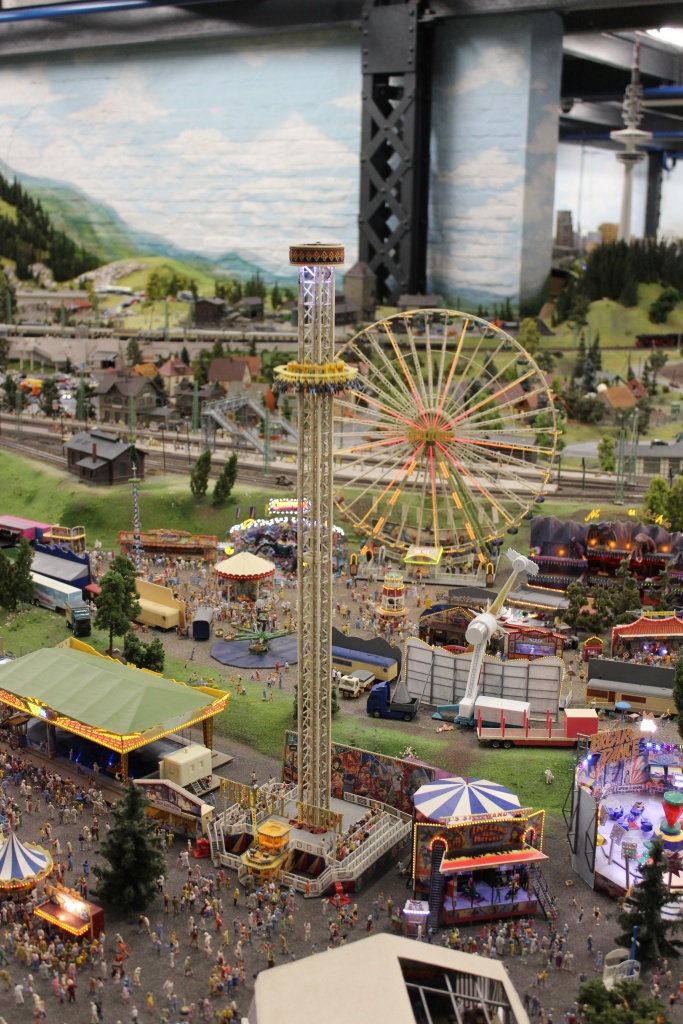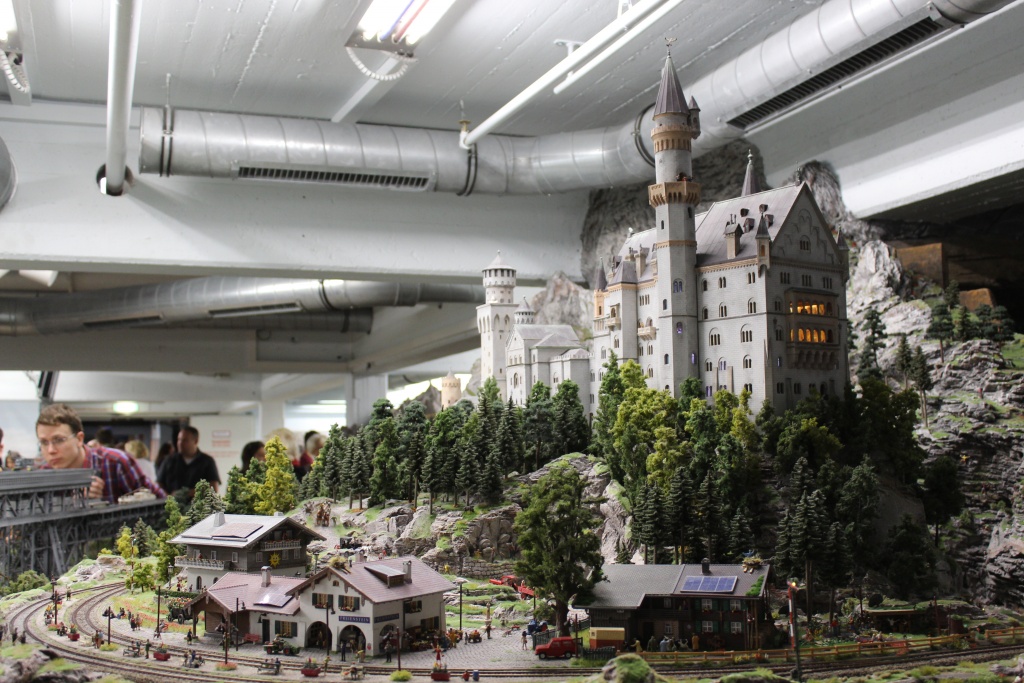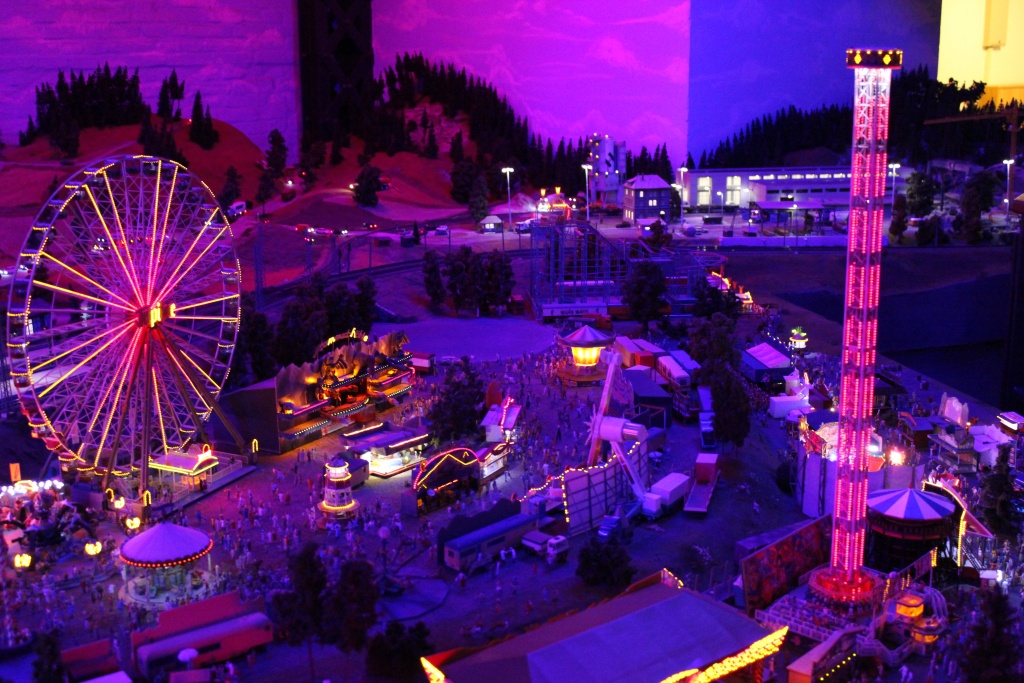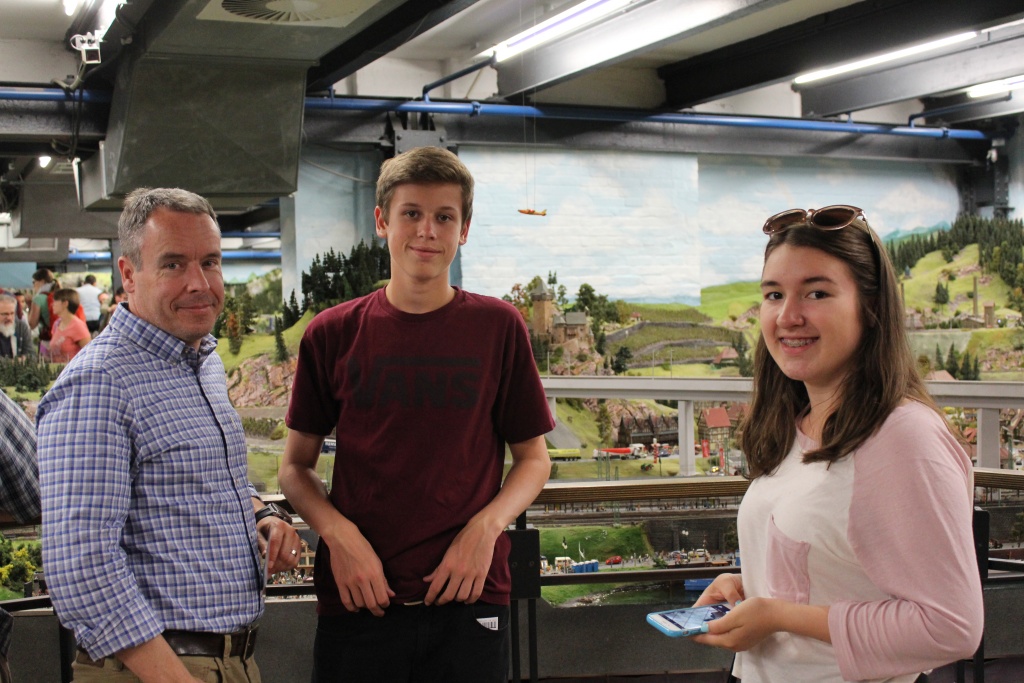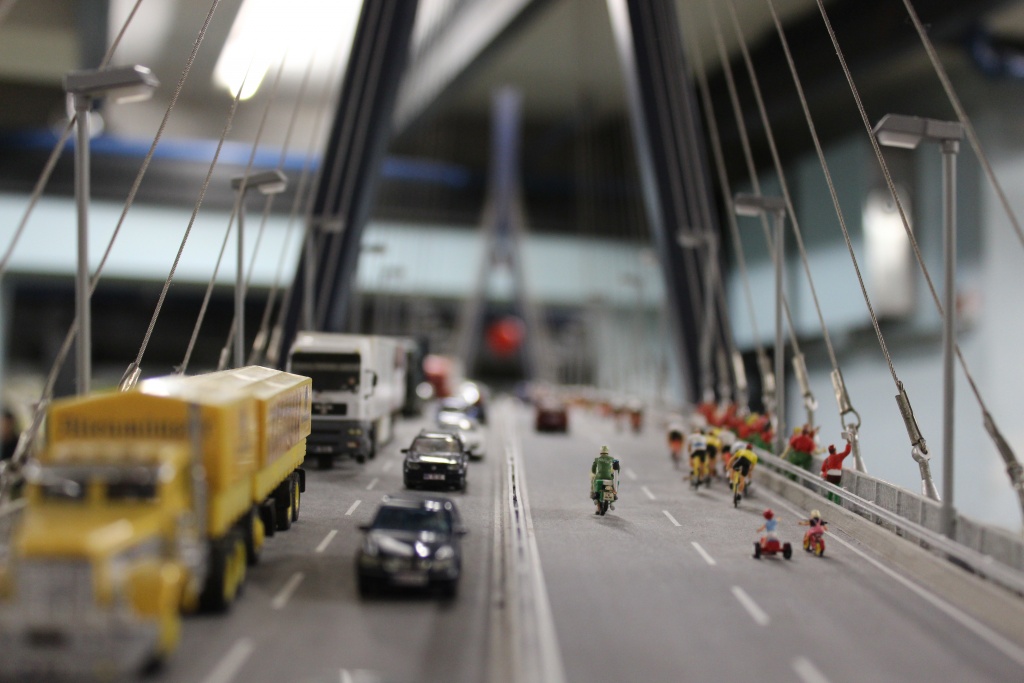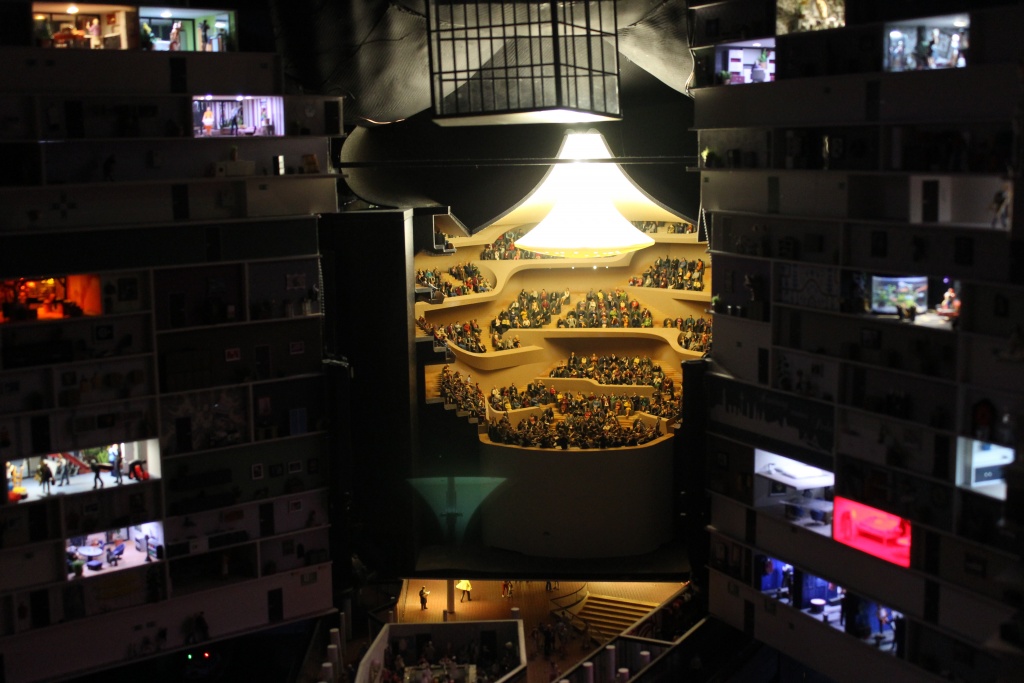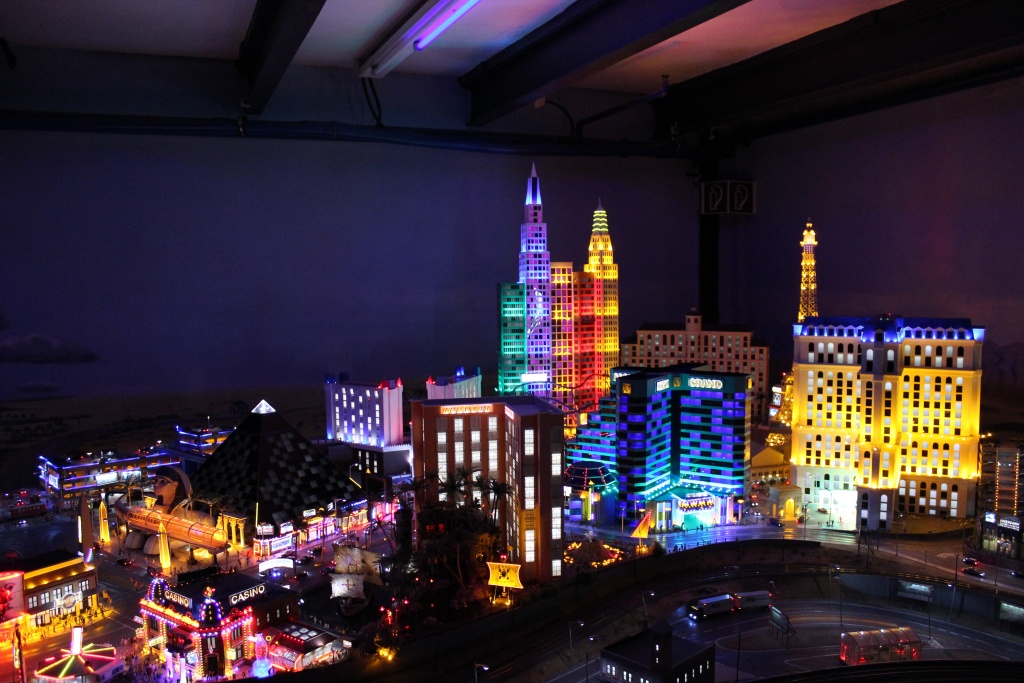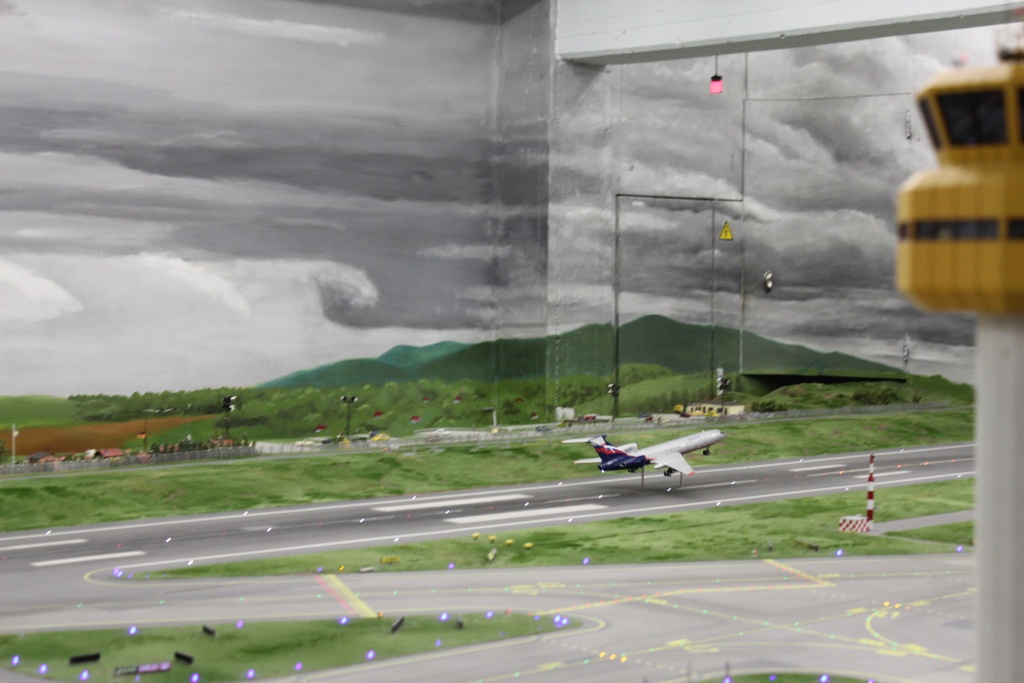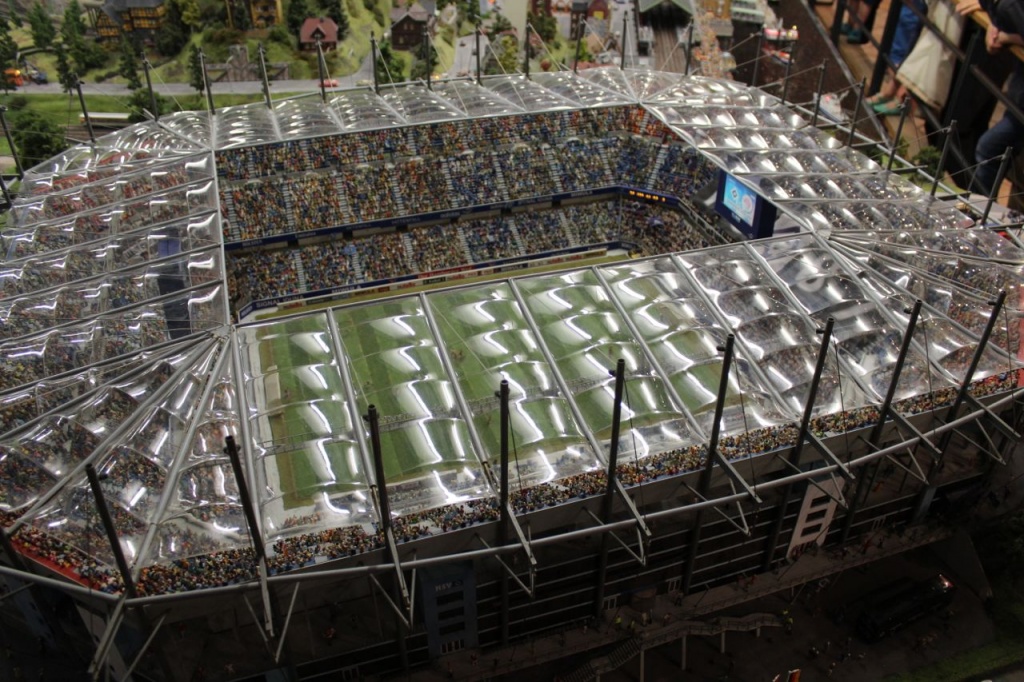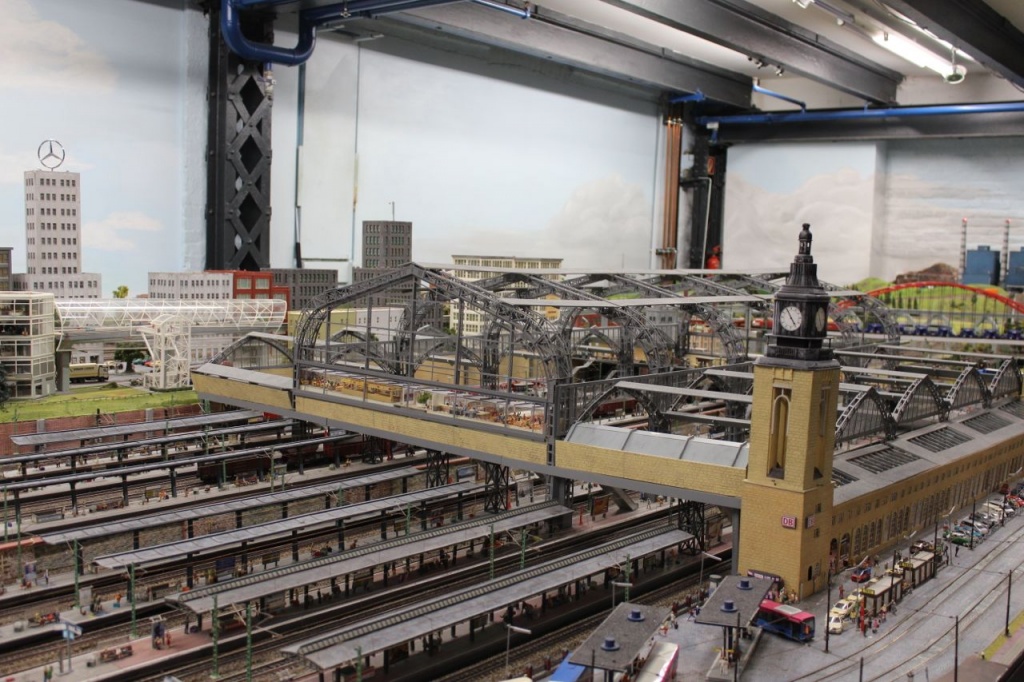 We then walked the port: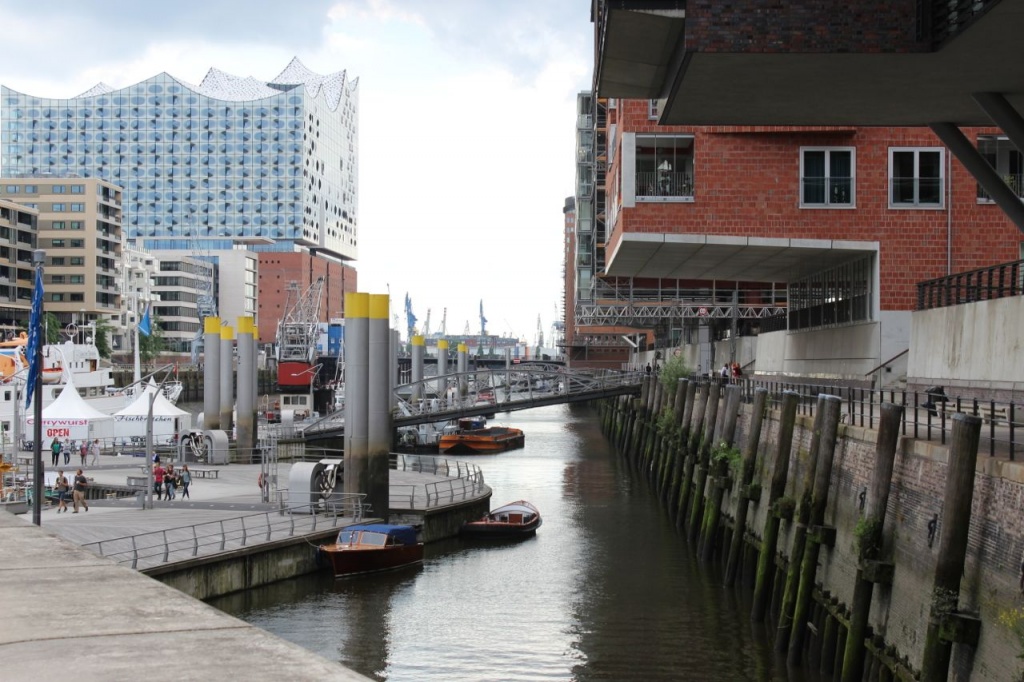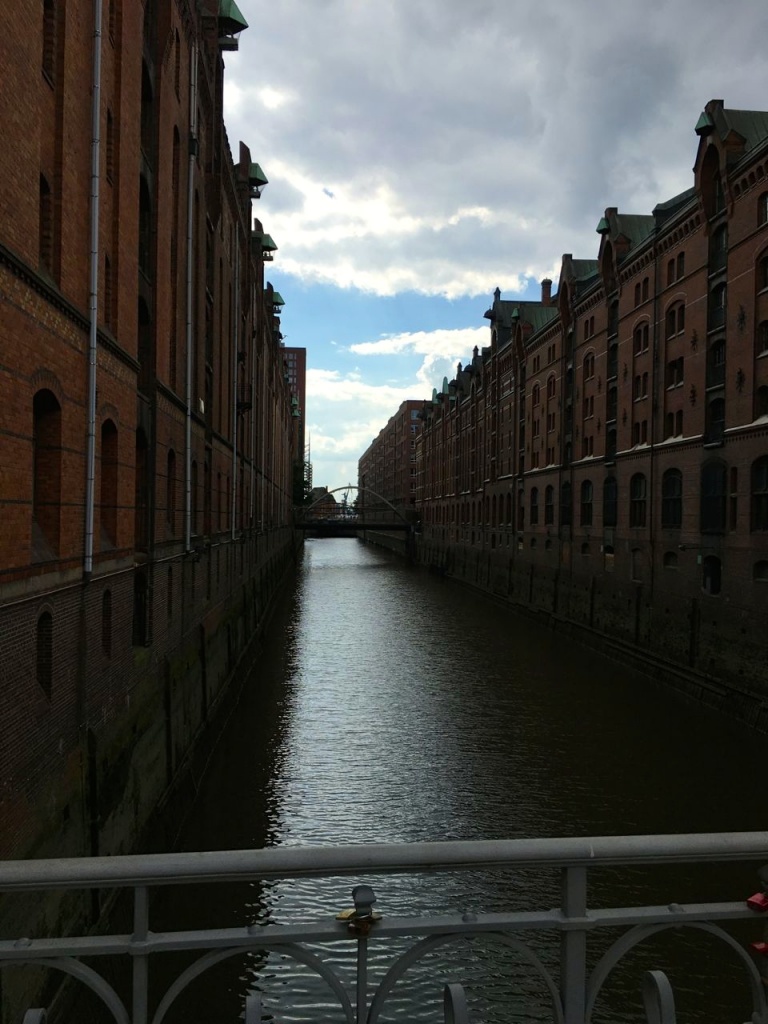 Thomas also drove us around the port for a bit, then took us to see "Wohlwill Strasse" (Wohlwill was my great grandmothers surname):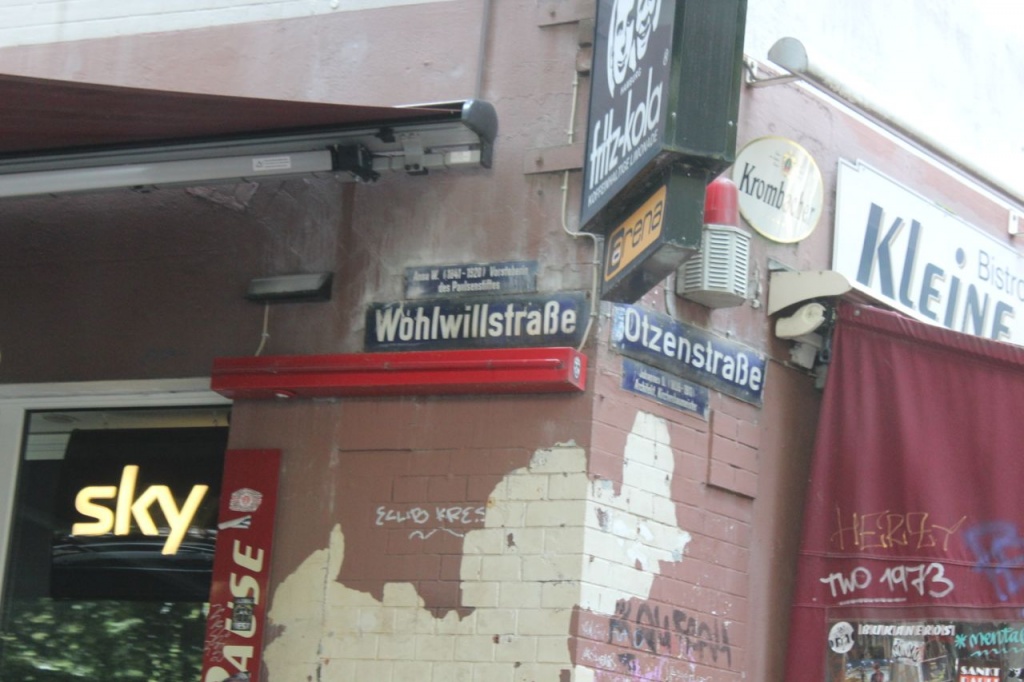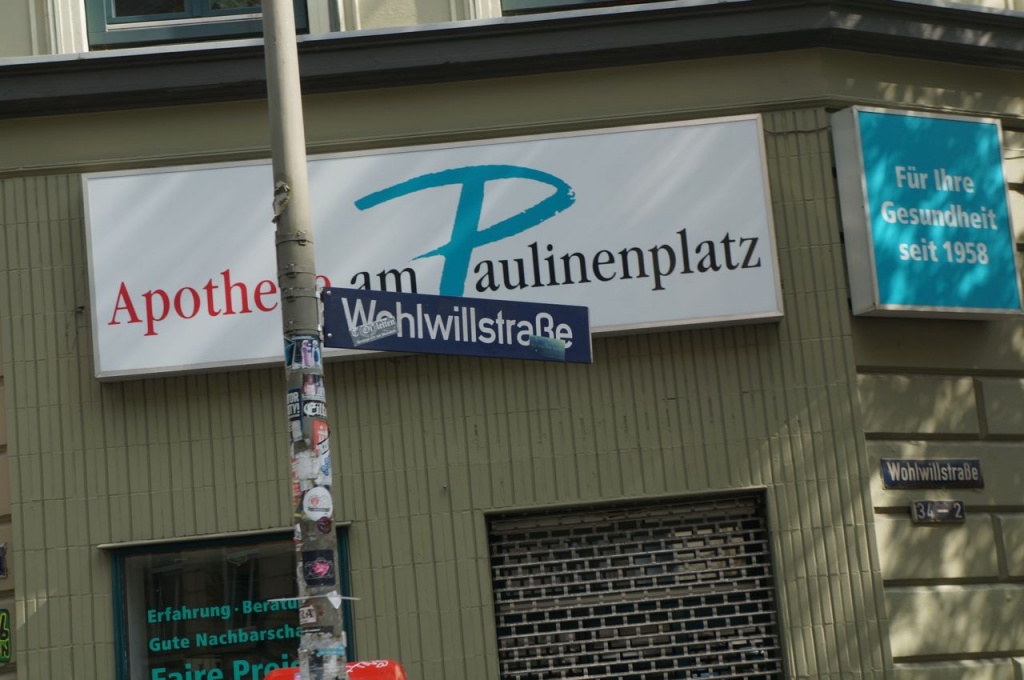 By then ,we were completely exhausted! We headed in for a nap and Zach wanted to watch the soccer game too.
We squeezed in an awesome traditional dinner at "Old Commercial Room", where we tried the famous Labskaus, and then we had some mains: schnitzel for me, fish for Zach and Rob, and curry for Zandra.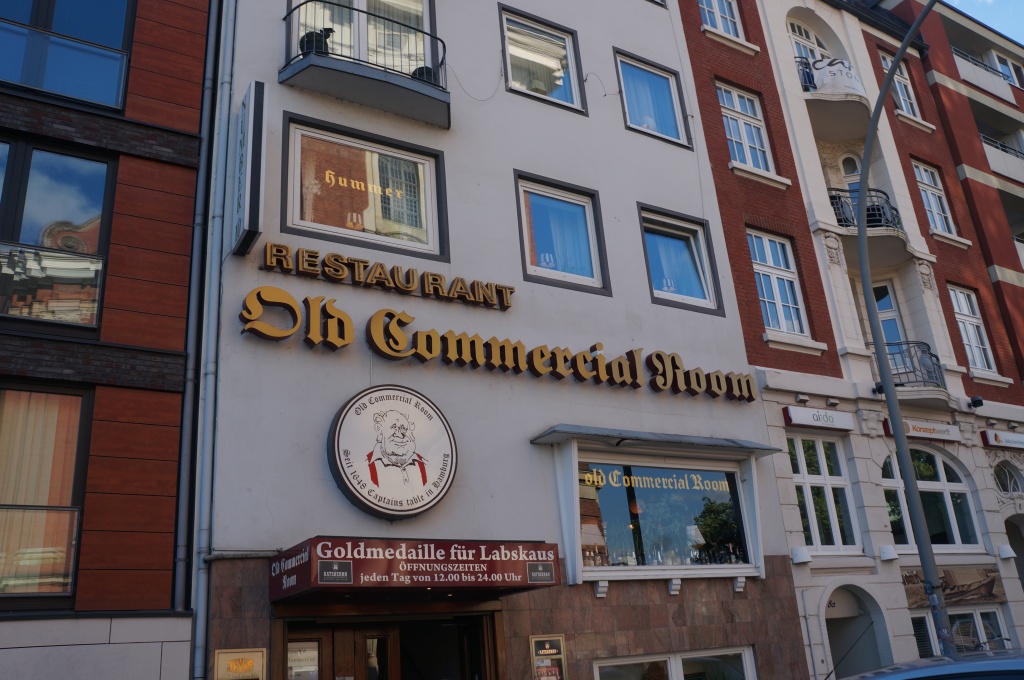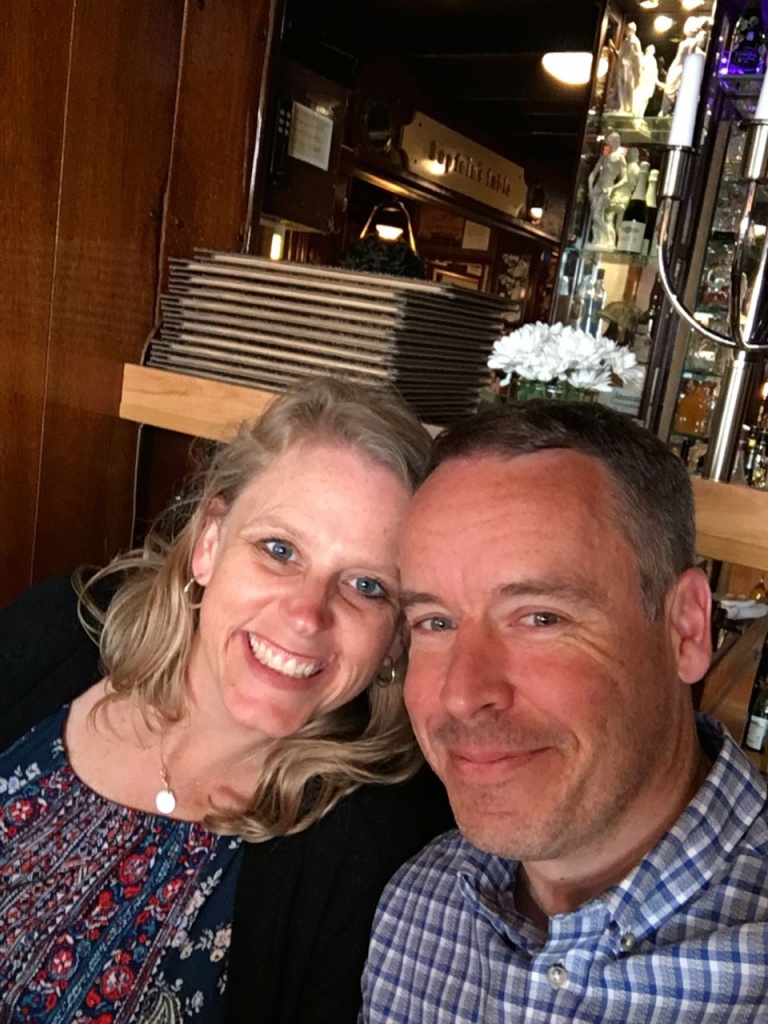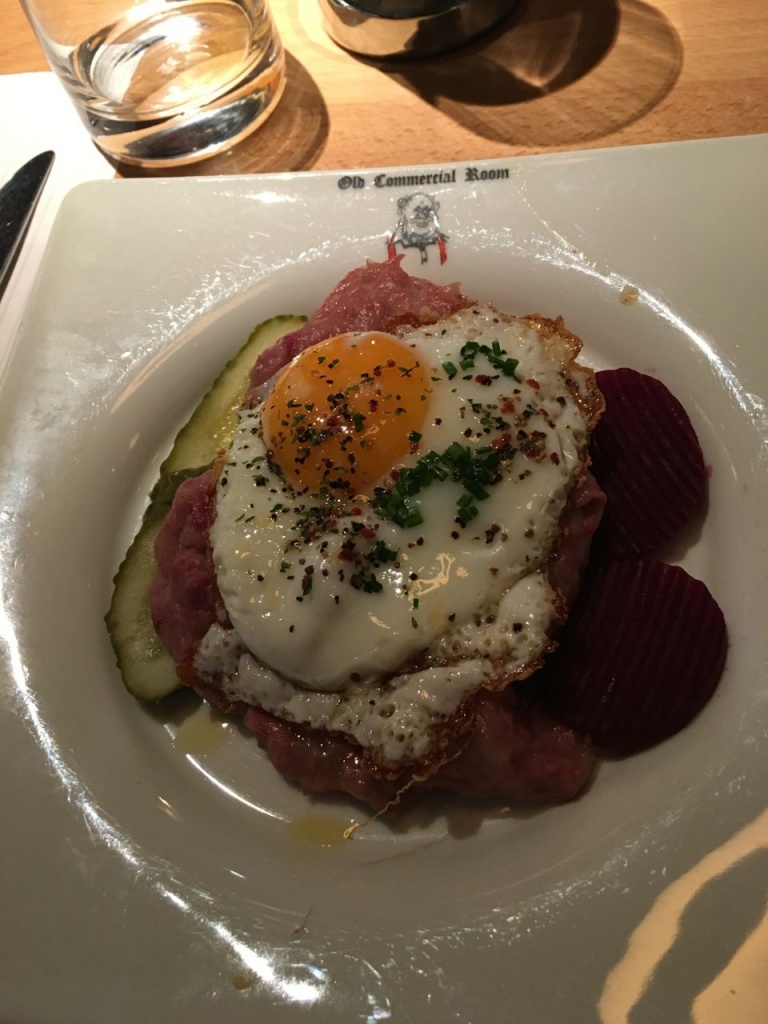 It was so delicious! We laughed so hard at the portion size of my plate and Zach's!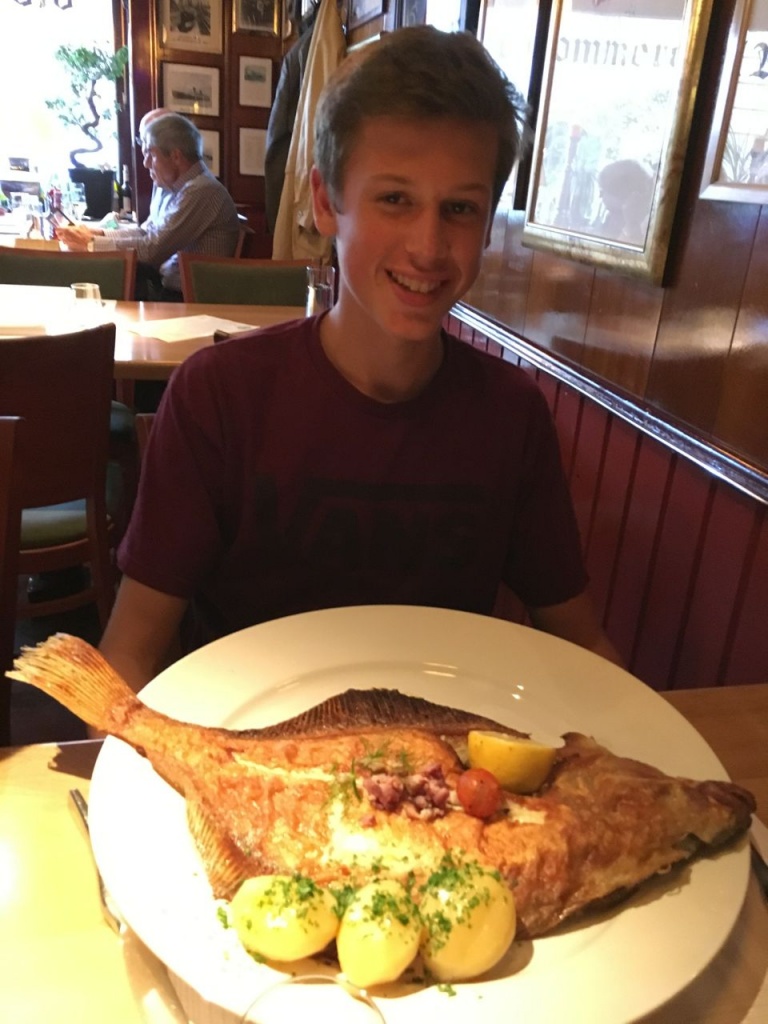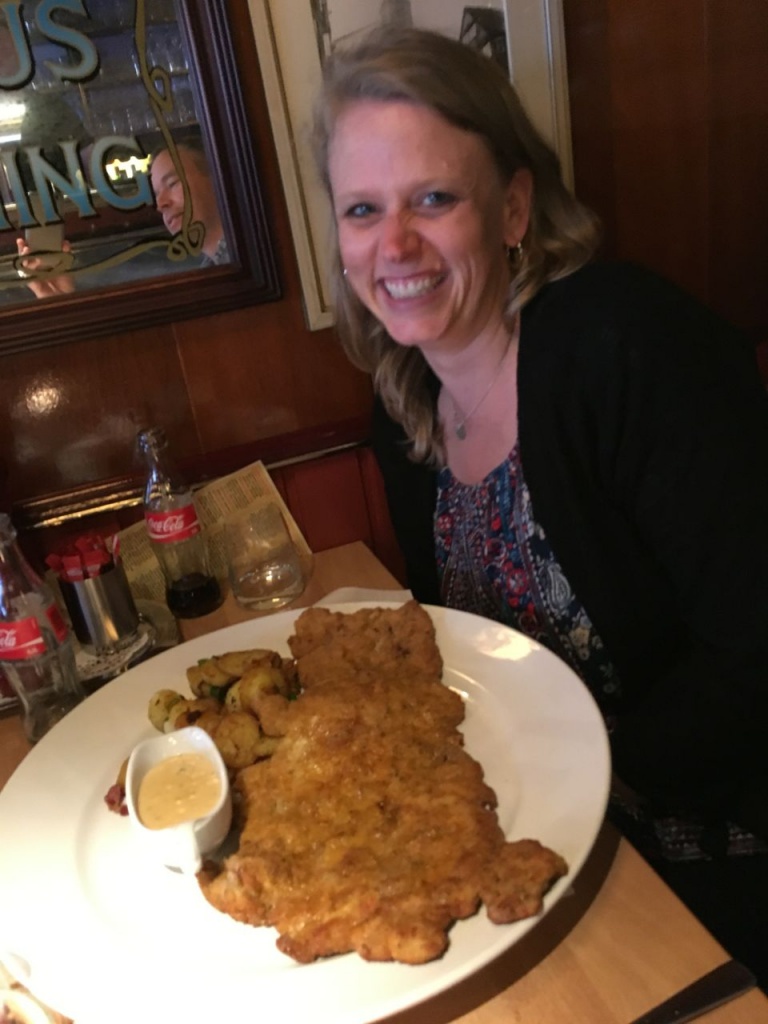 We raced back to the hotel so Zach could watch more soccer and the rest of us just chilled! What a great day!