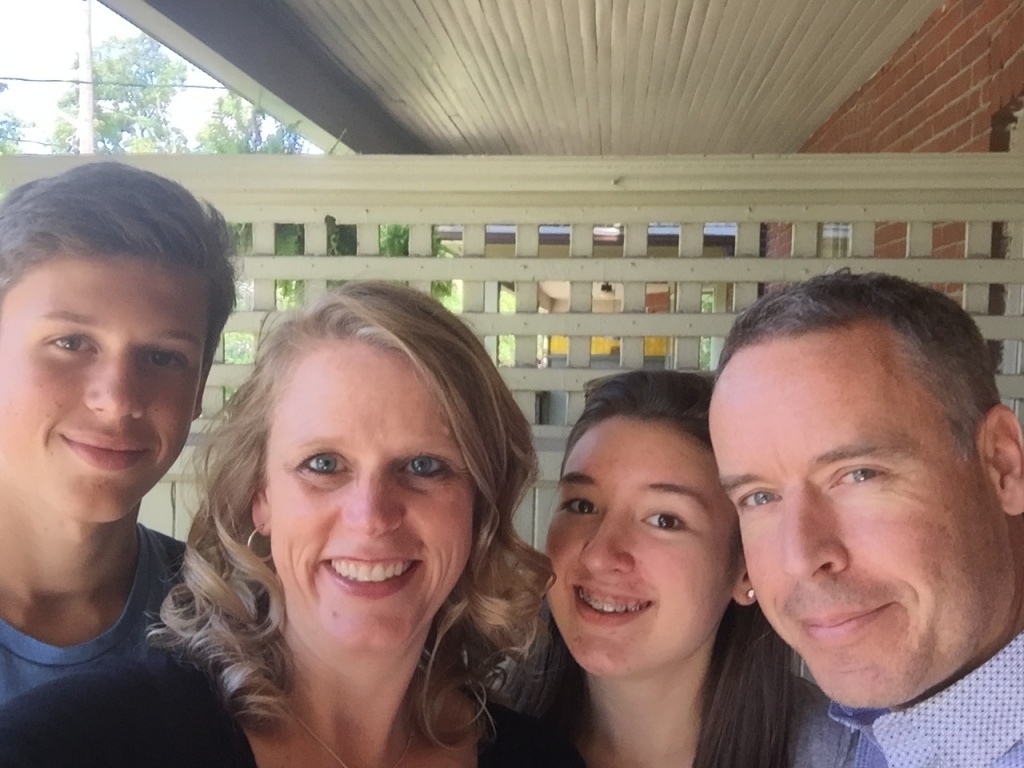 We landed in Paris after our 7 hour flight feeling a little fuzzy and tired.
Of course, when you travel, you have to make use of every second, so we had a full day of sightseeing.
We made it to our hotel called, "Hotel Palais Bourbon" and luckily they allowed us to check in right away. We quickly changed, refreshed and headed out.
We stopped at the bakery/cheese store that's right beside us and got some baguettes and cheese and then wandered down to the Tuleries gardens where we had our first picnic with nice views of the Eiffel Tower.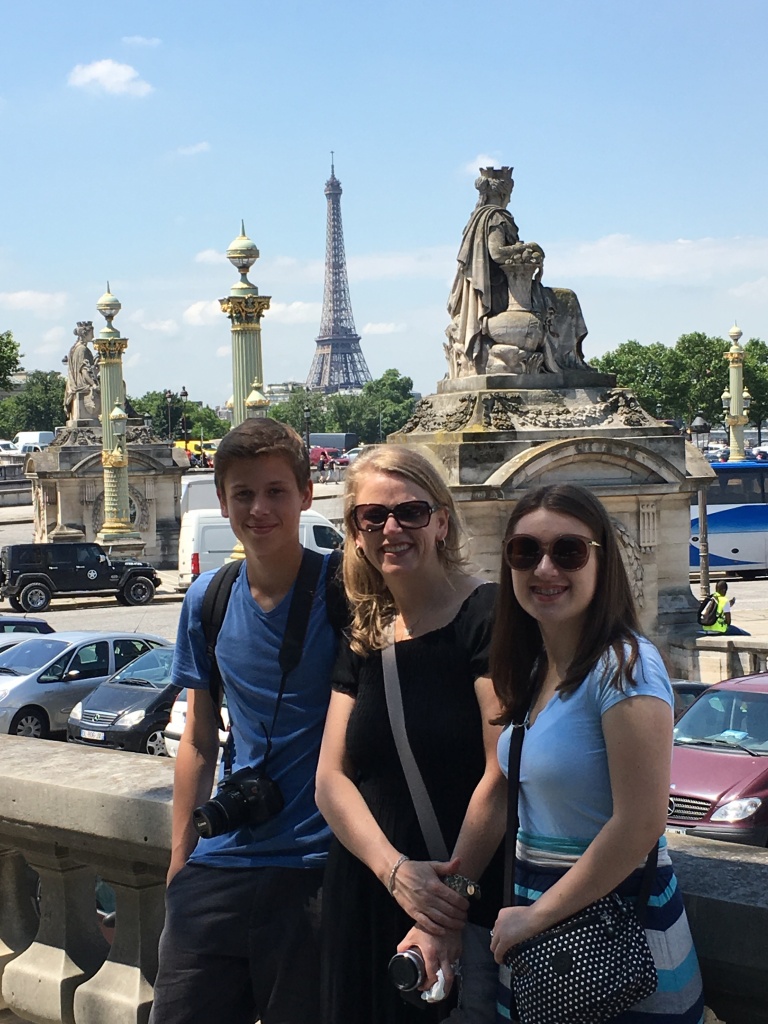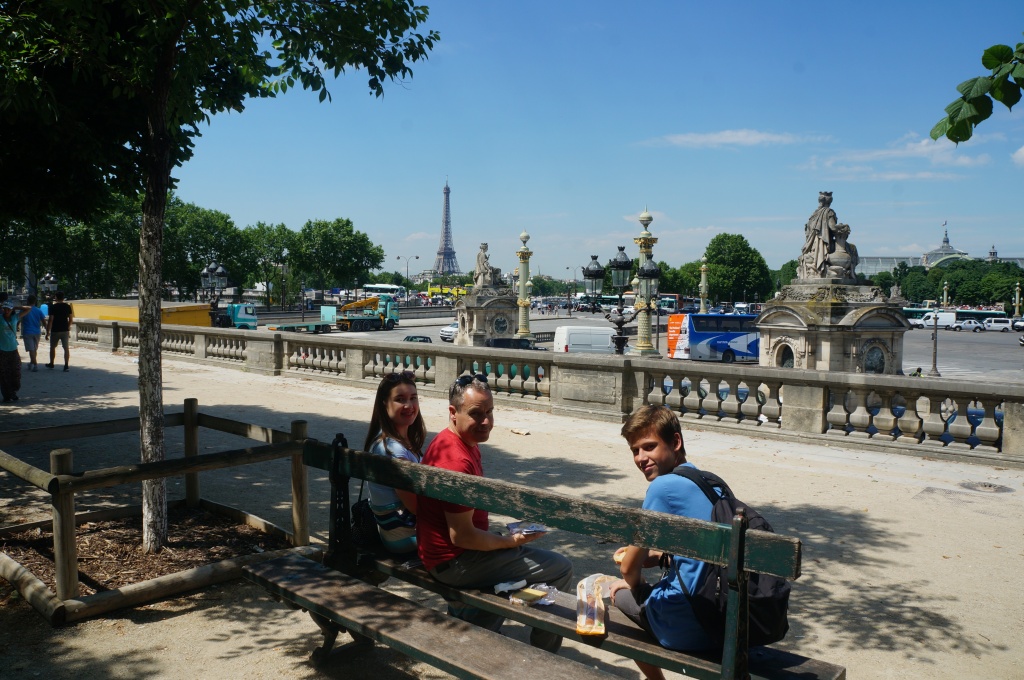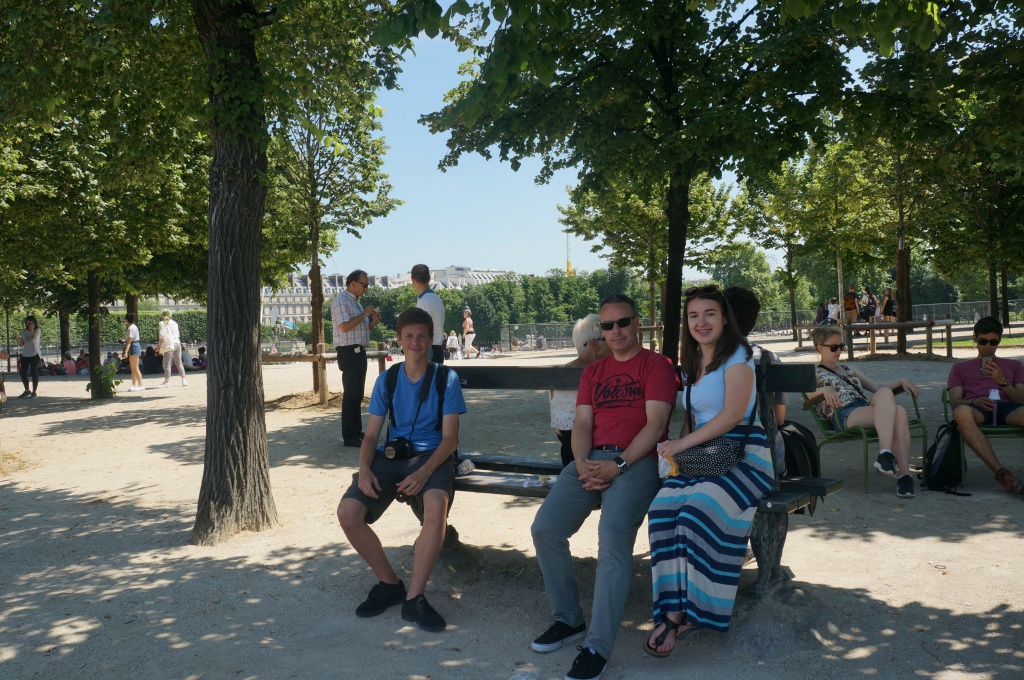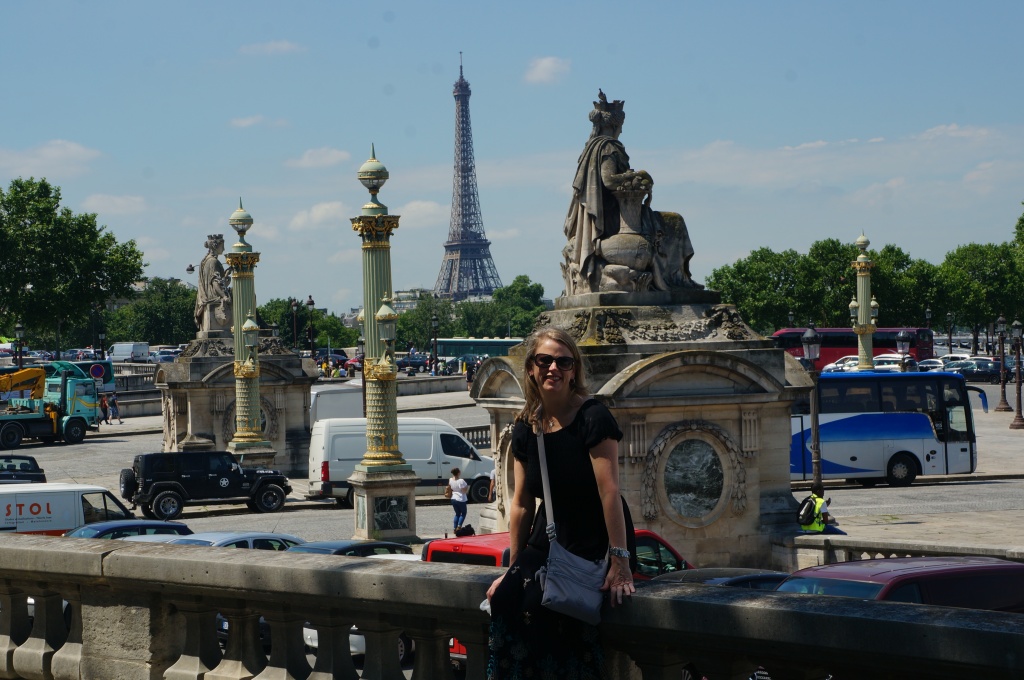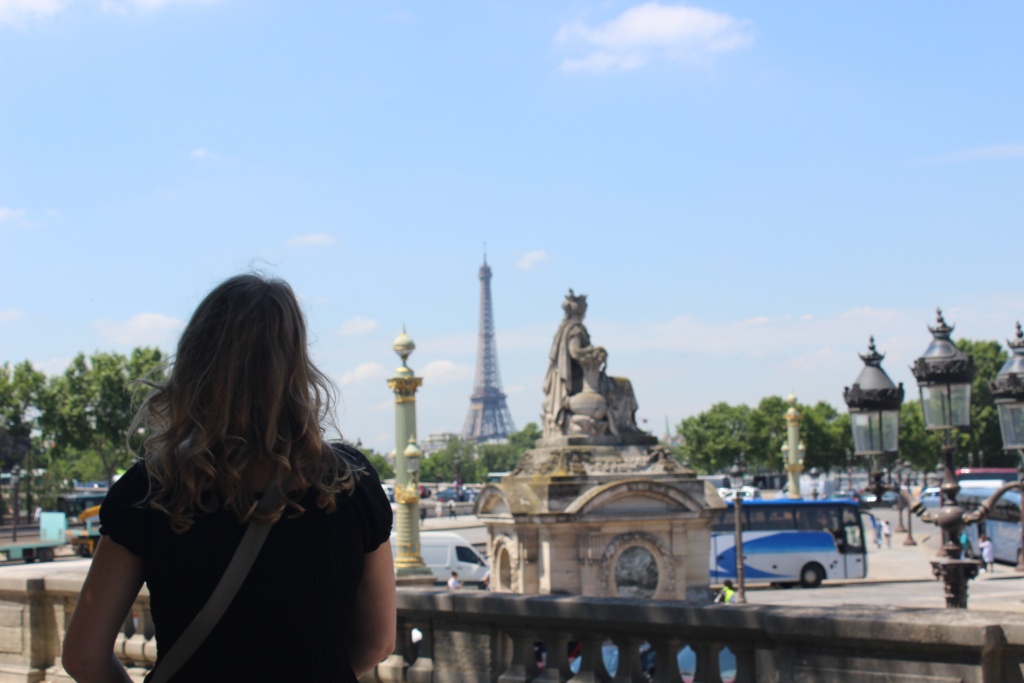 For the Euro games, they had a temporary ferris wheel, which we rode and had great views of the city.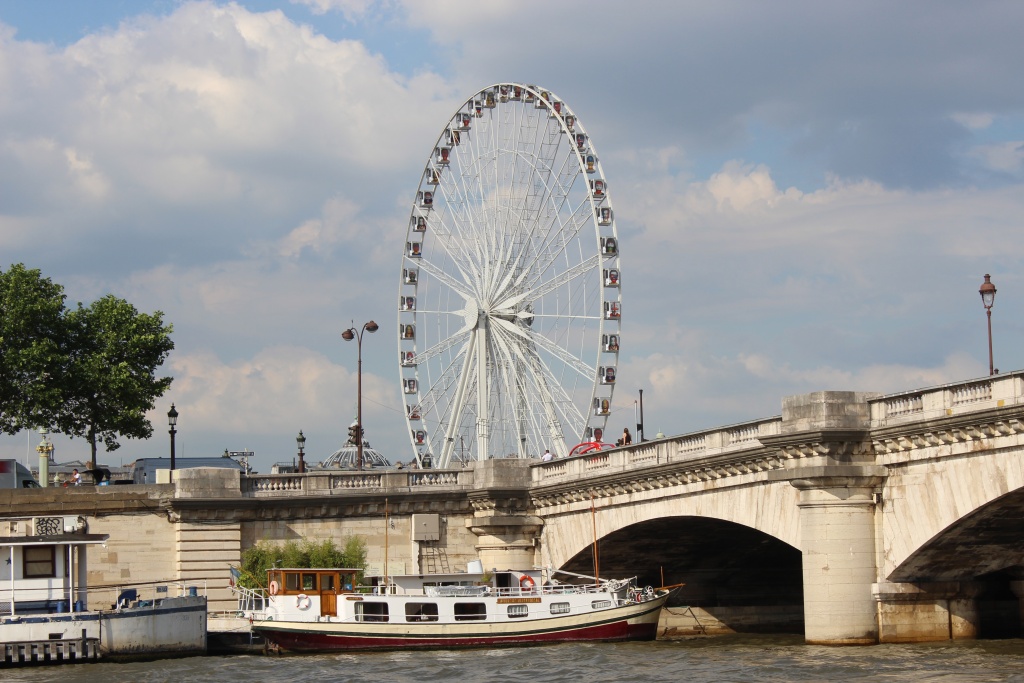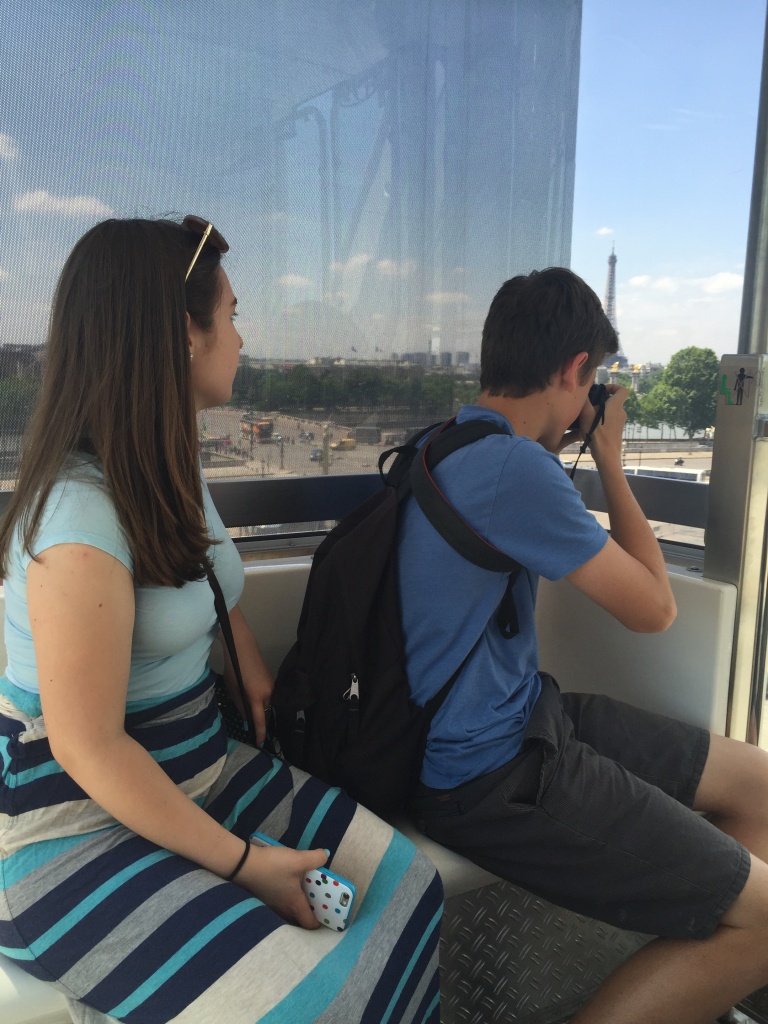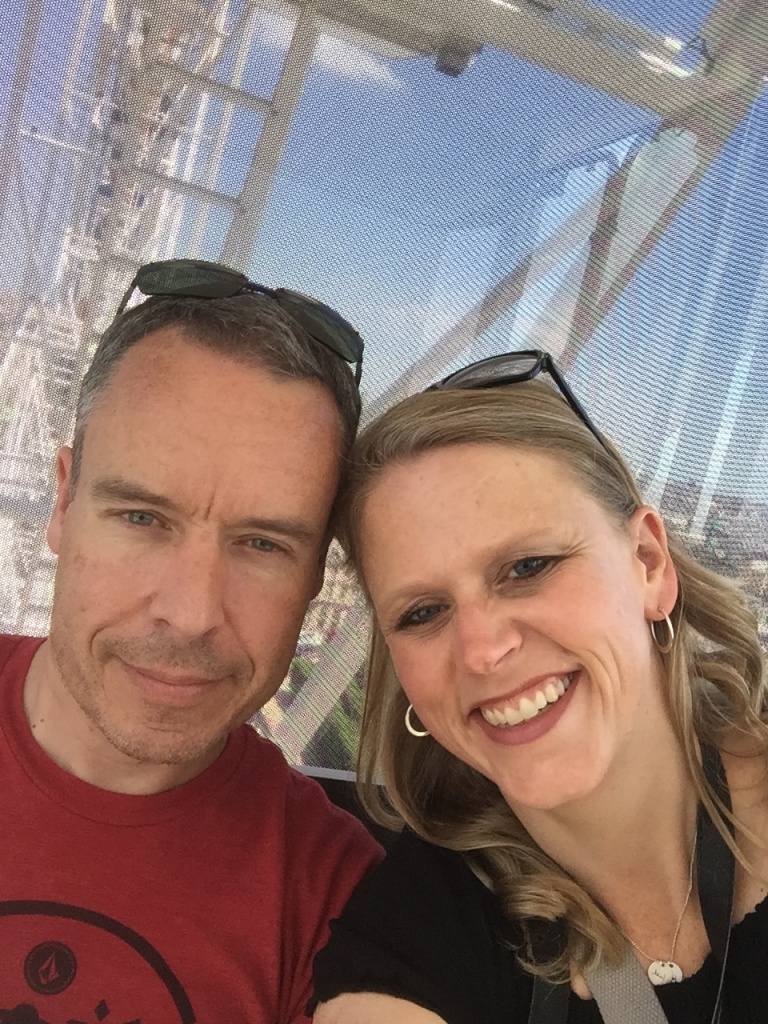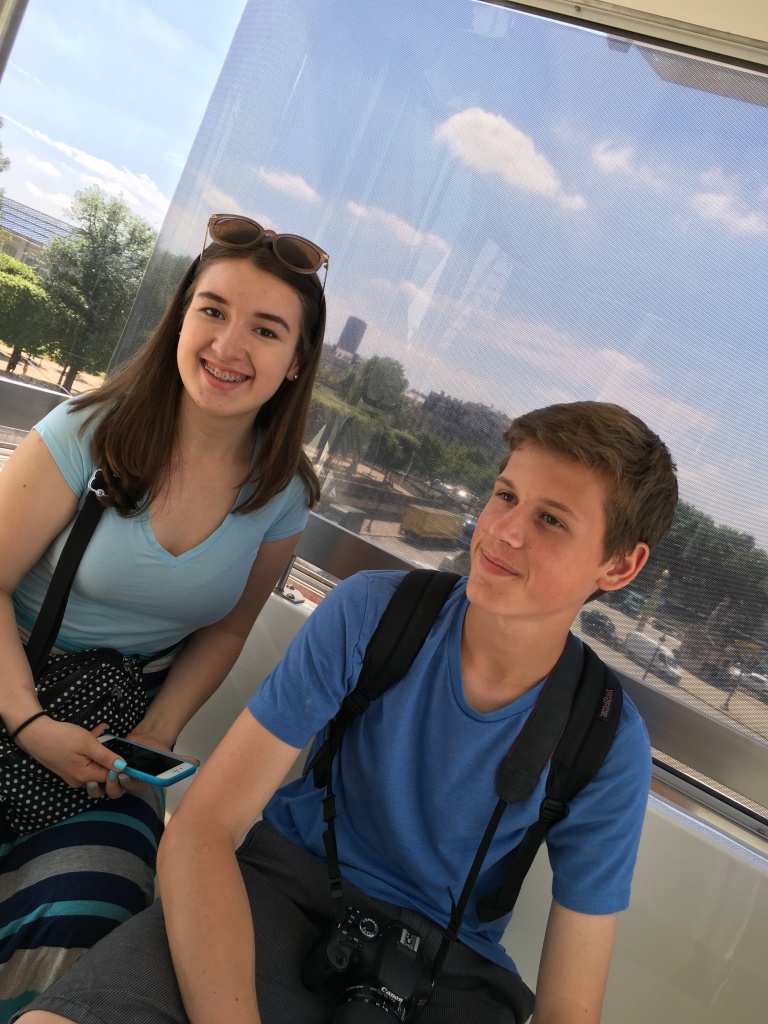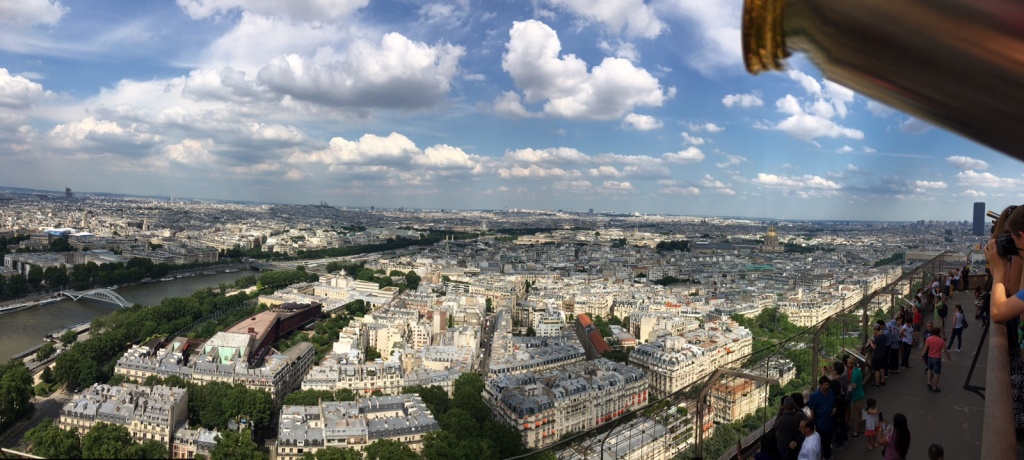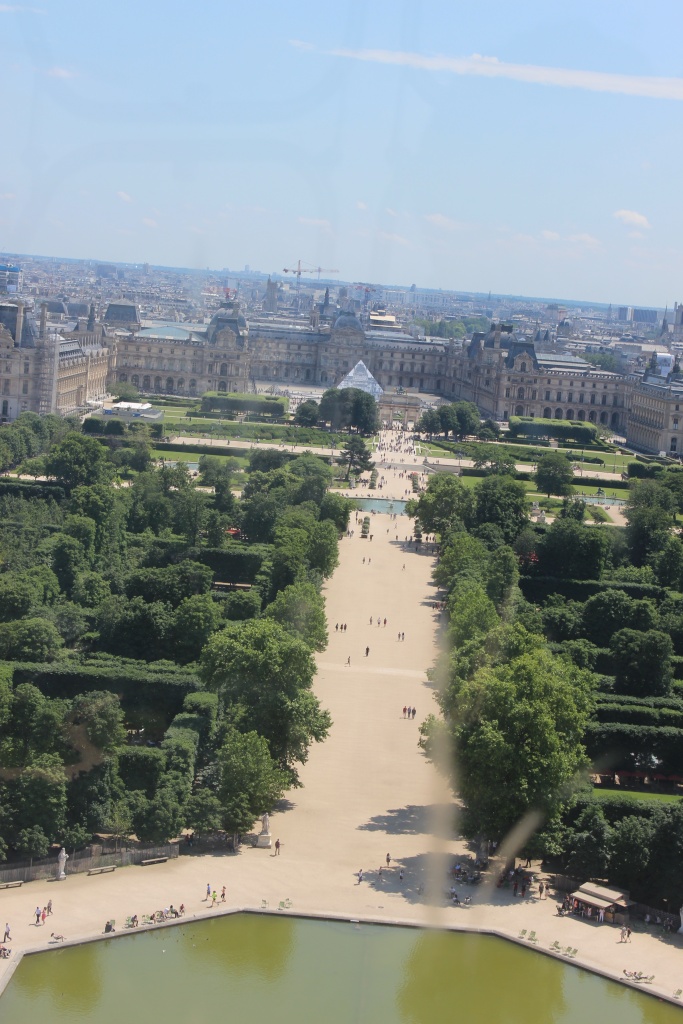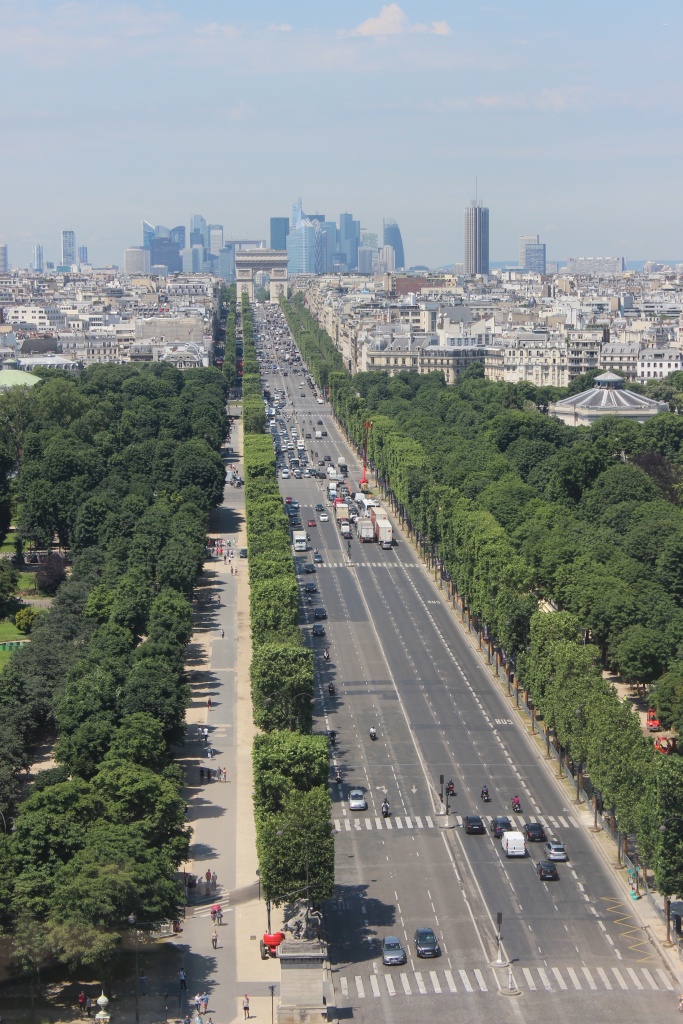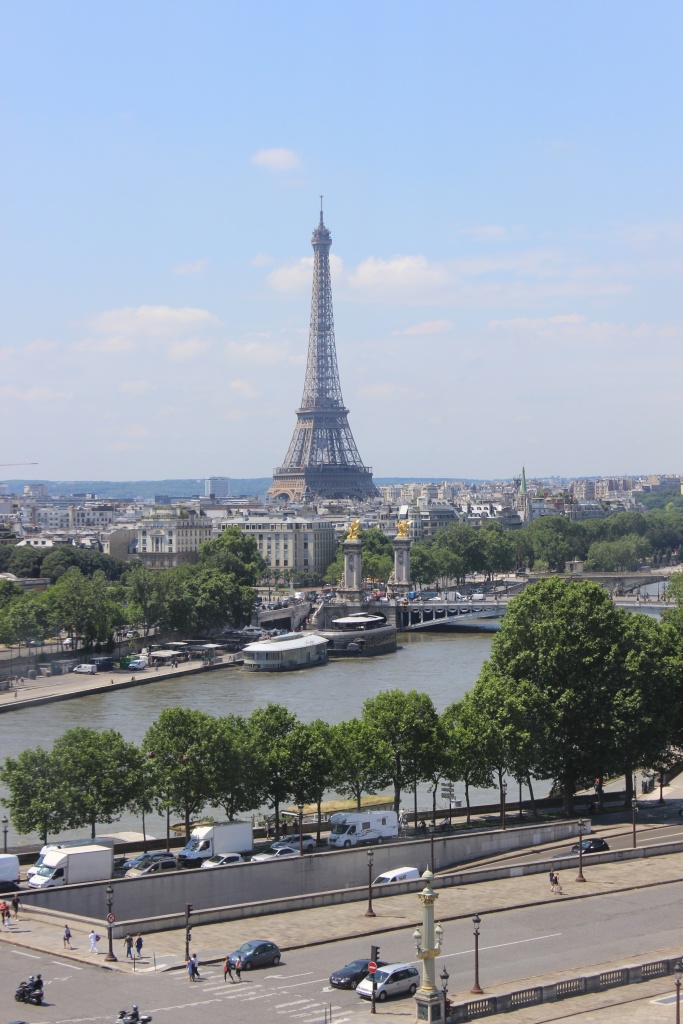 We then wandered the park a bit more, picked up our museum passes and walked to our meeting stop for our first tour. Of course, along the way, we came across "Angeline's" and took a macaroon and Mont Blanc to go.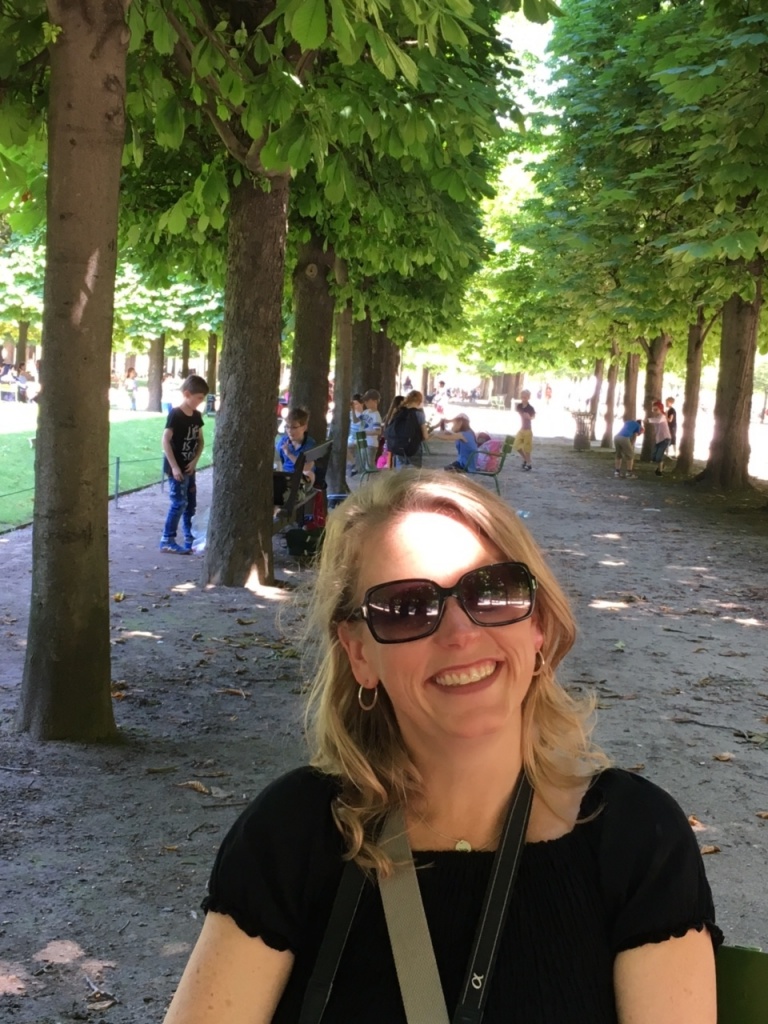 Our tour was on a air conditioned coach (this wasn't the part of the tour I was keen on, but we had to take is as the other tours were sold out) and it ended up being a great way to get an overview of the city, and catch up on a few winksJ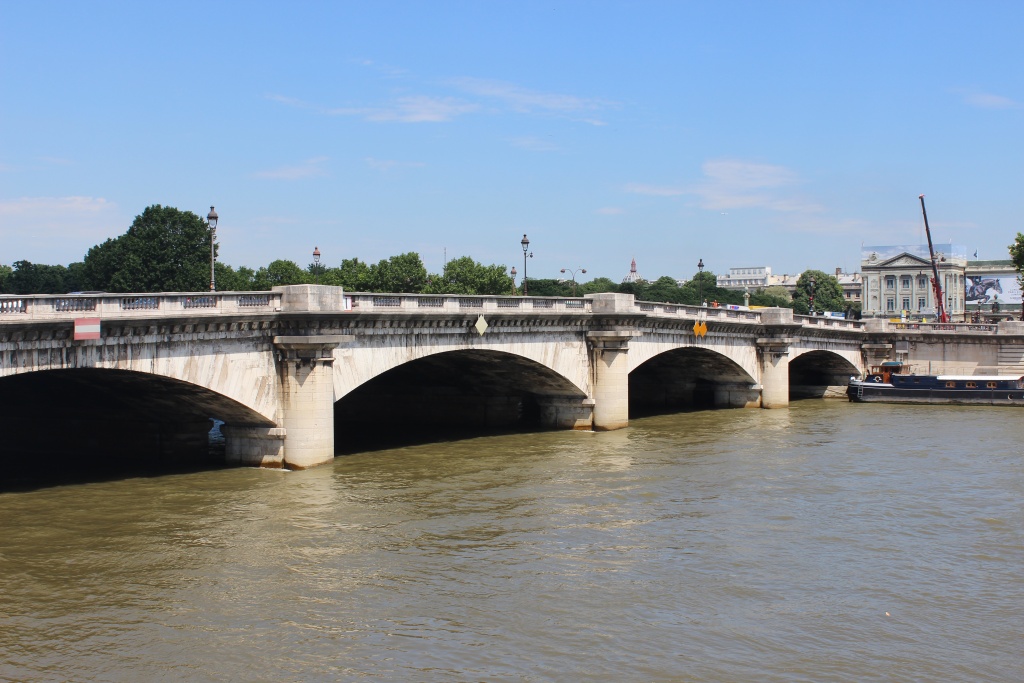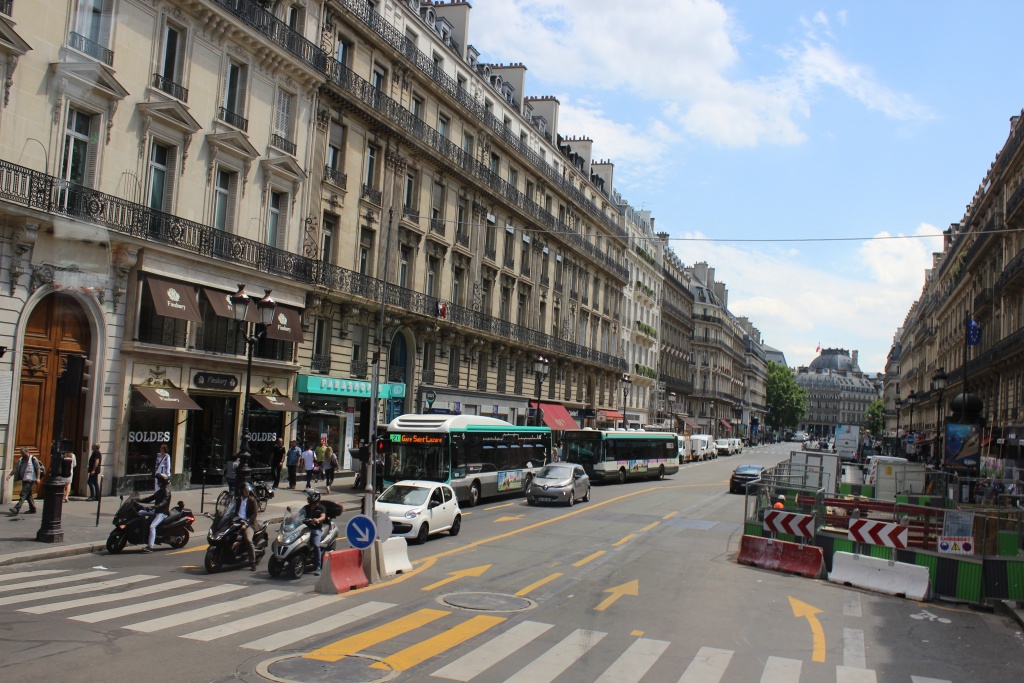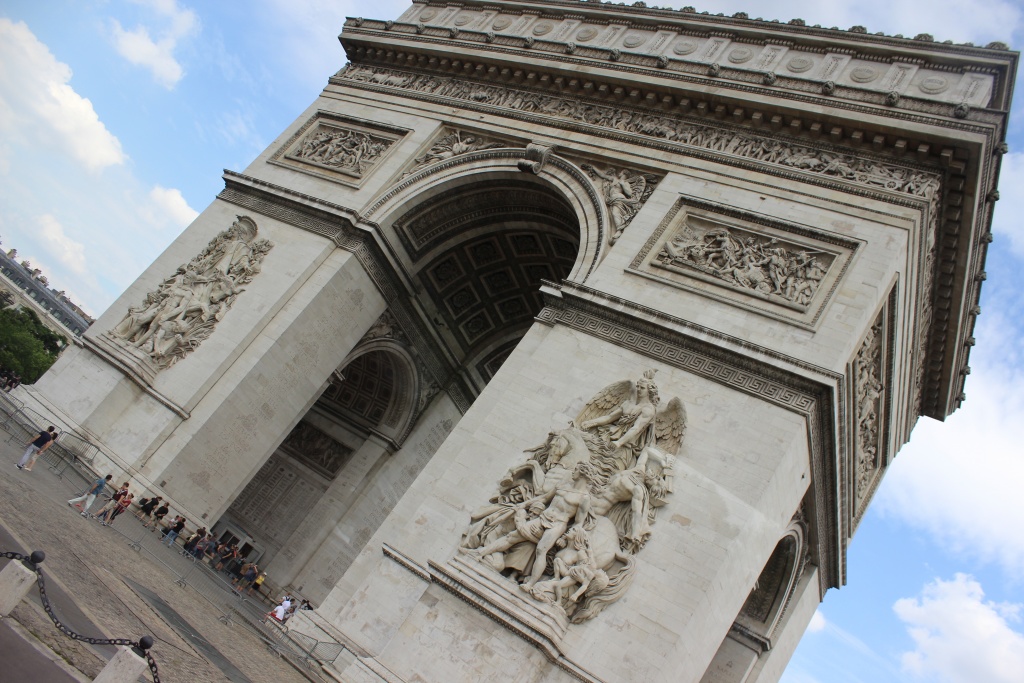 We then visited the Eiffel Tower (skipped the lines – the main reason I booked the tour) and that was awesome. The heat was pretty intense though, and the lines are everywhere, but we took in the views.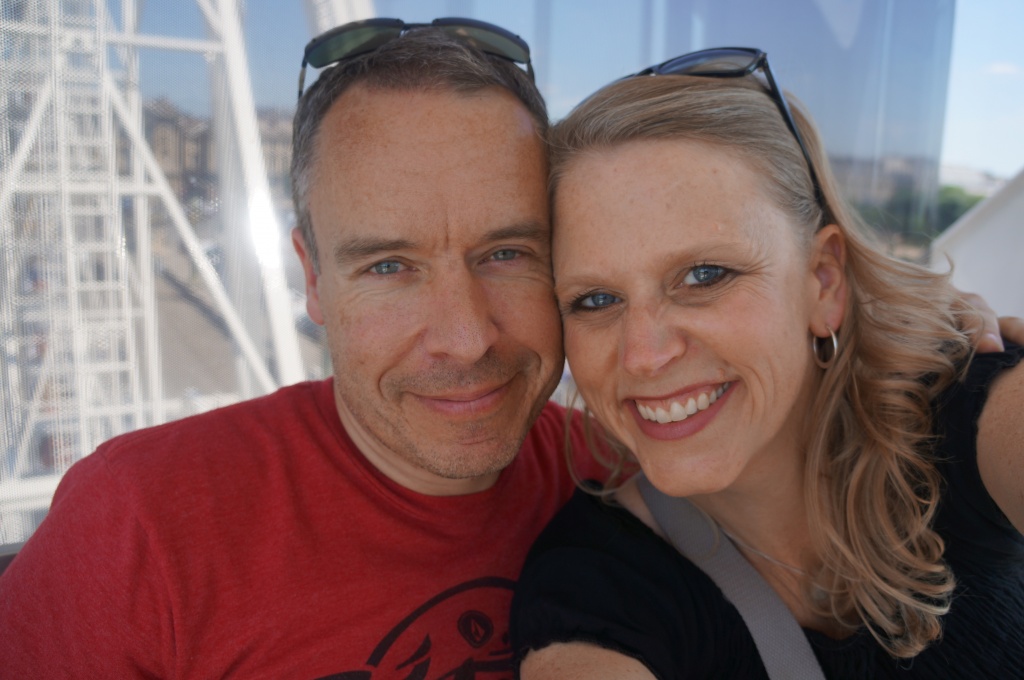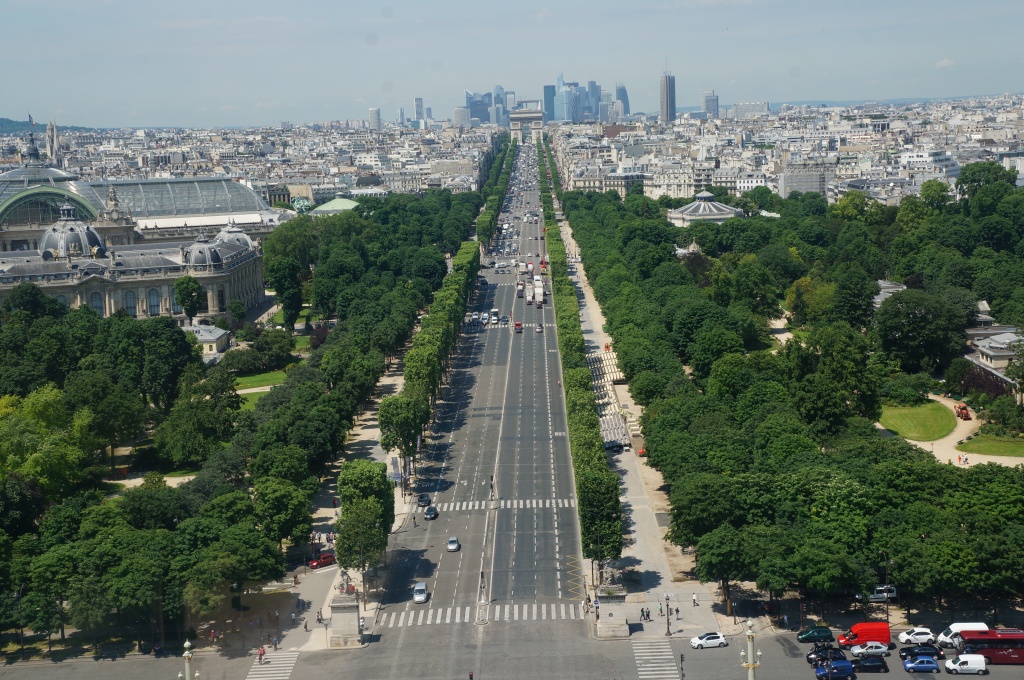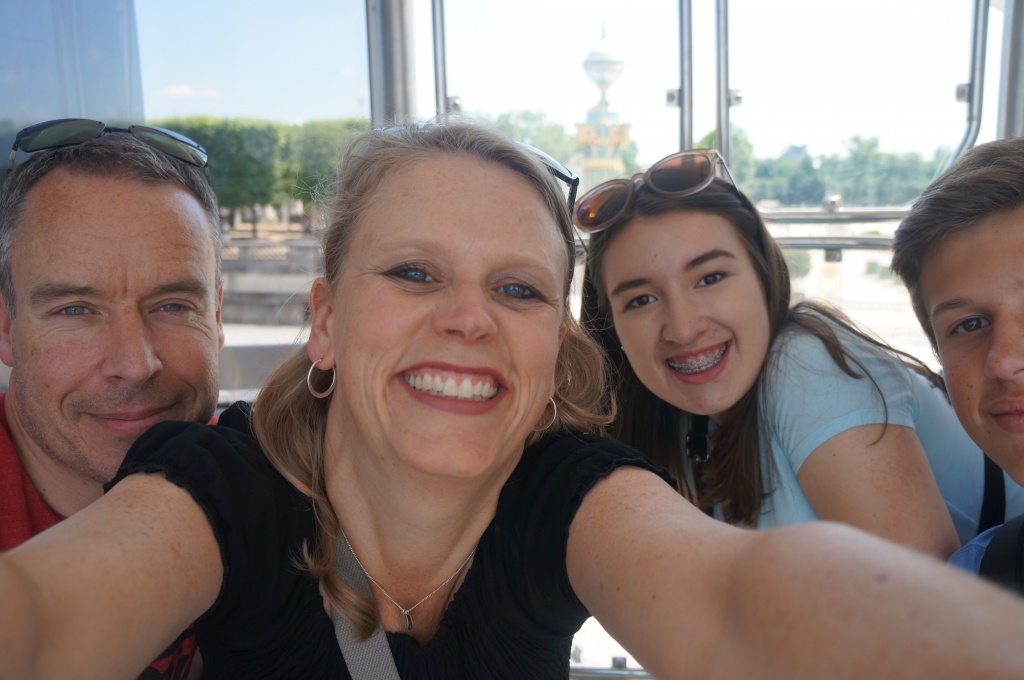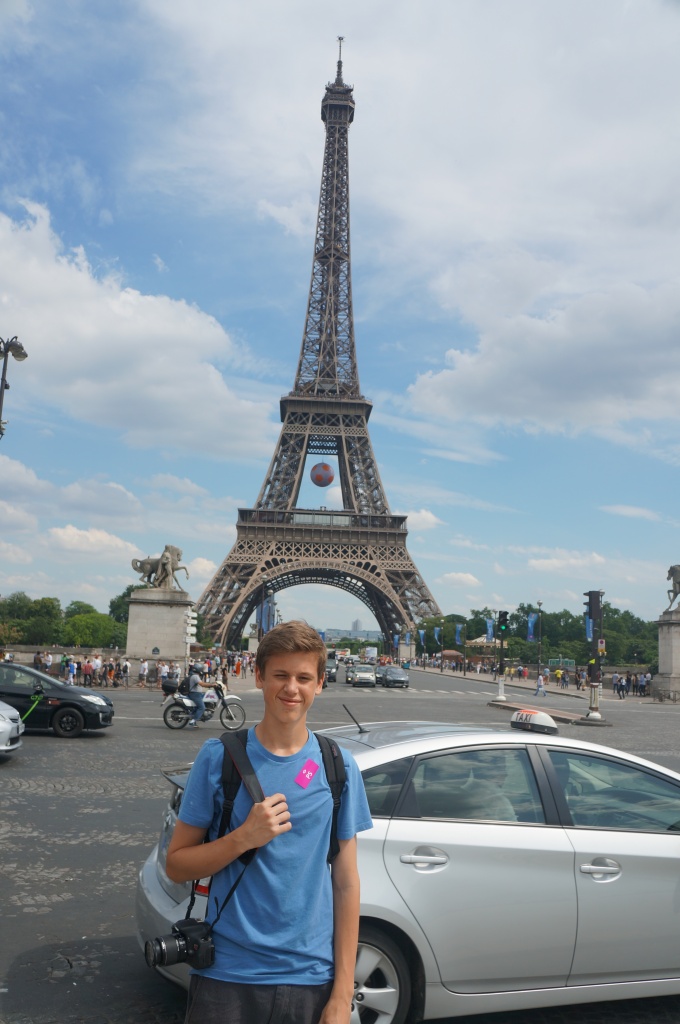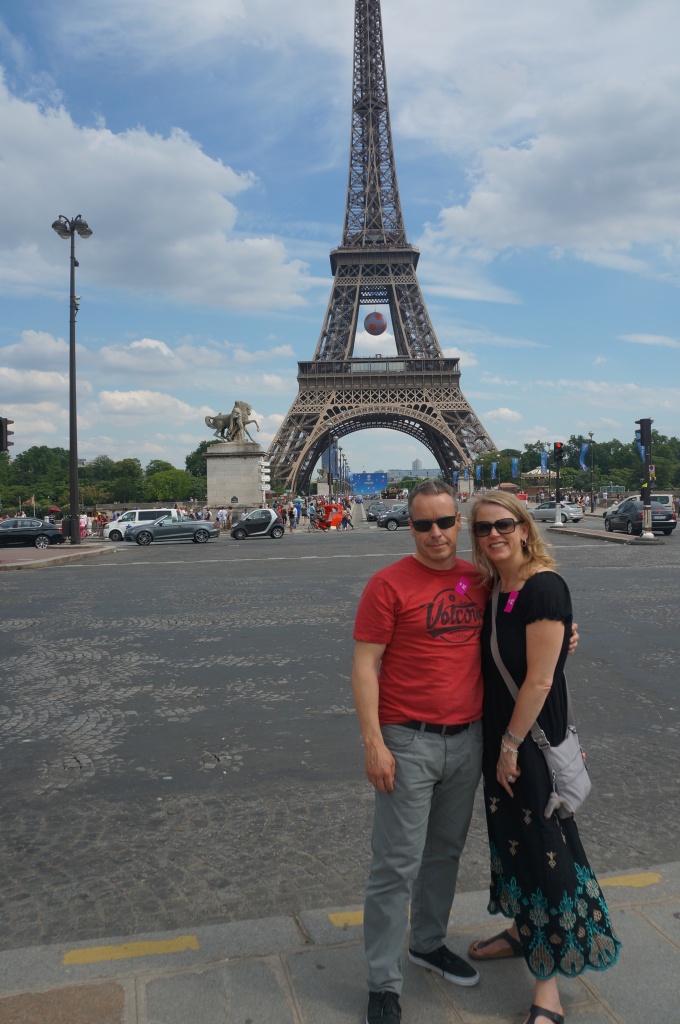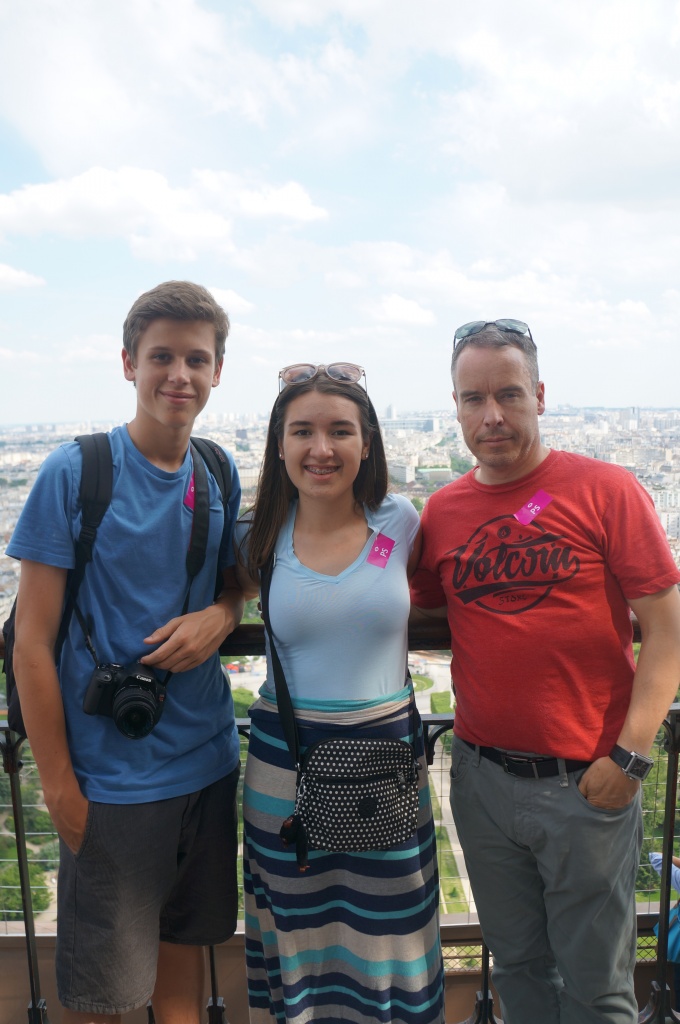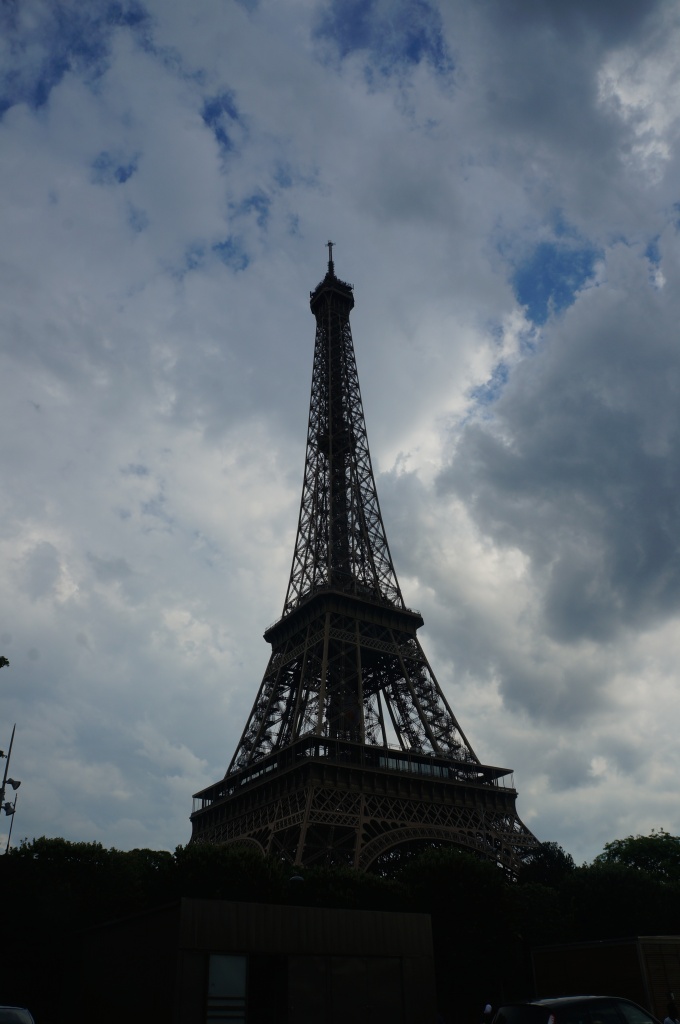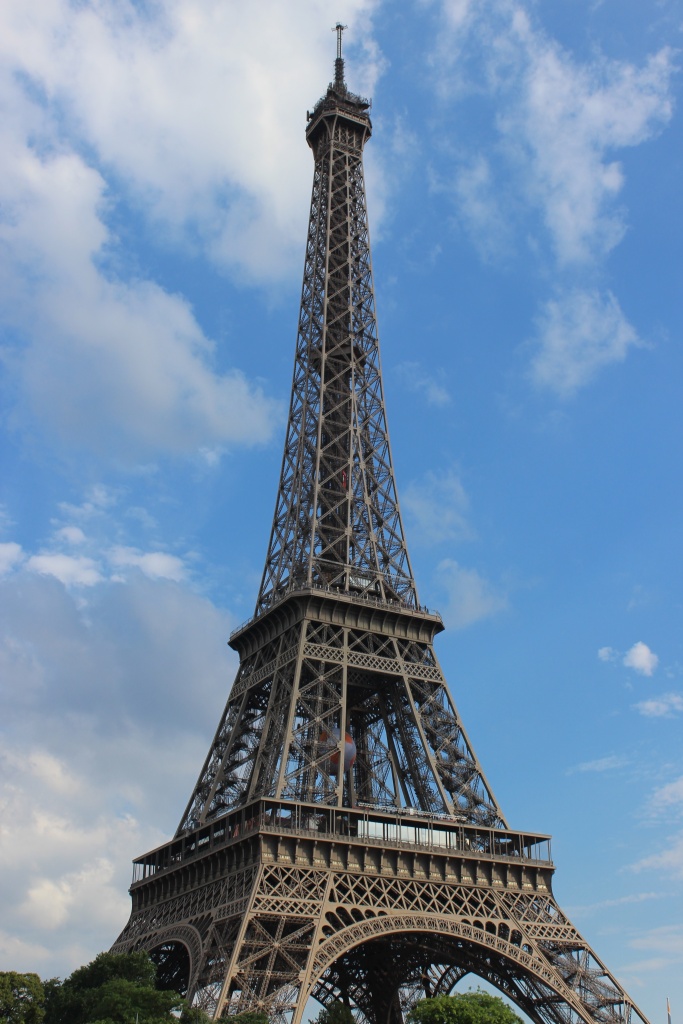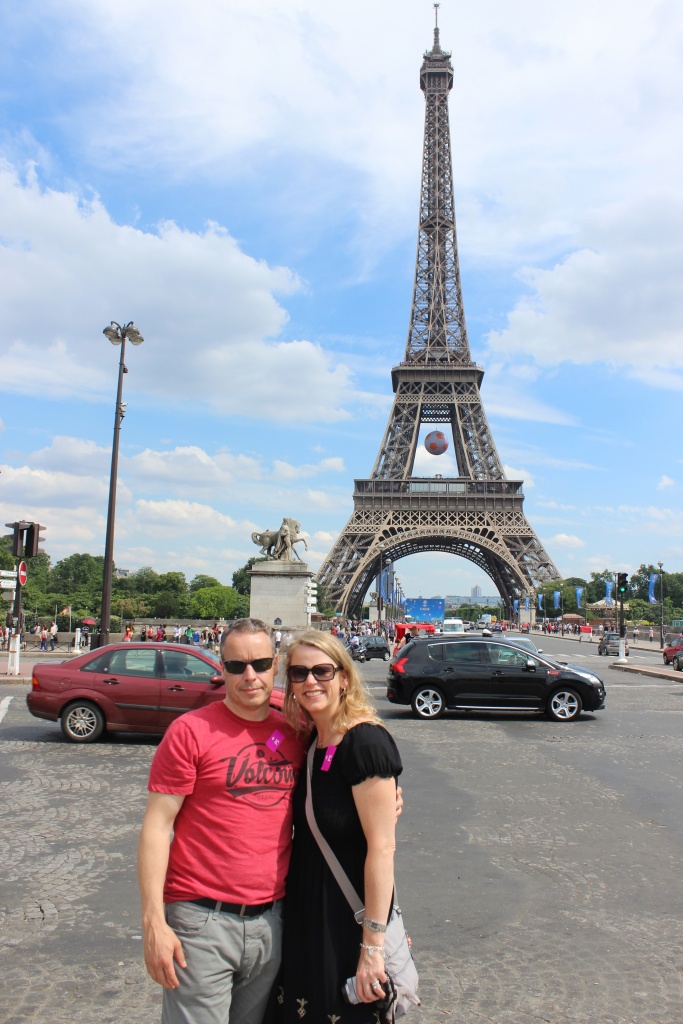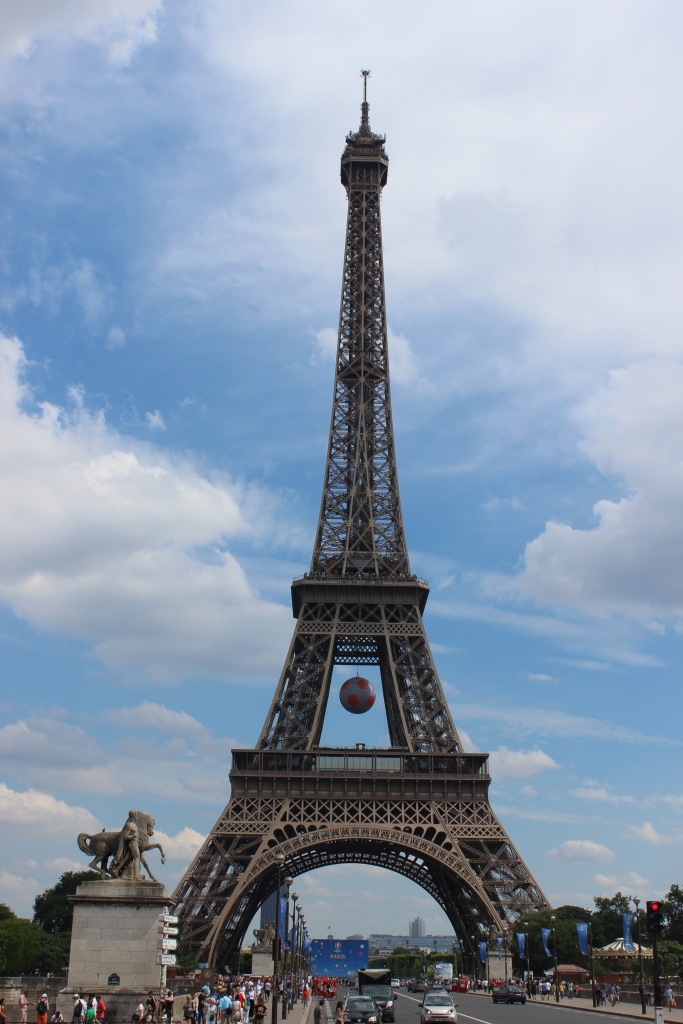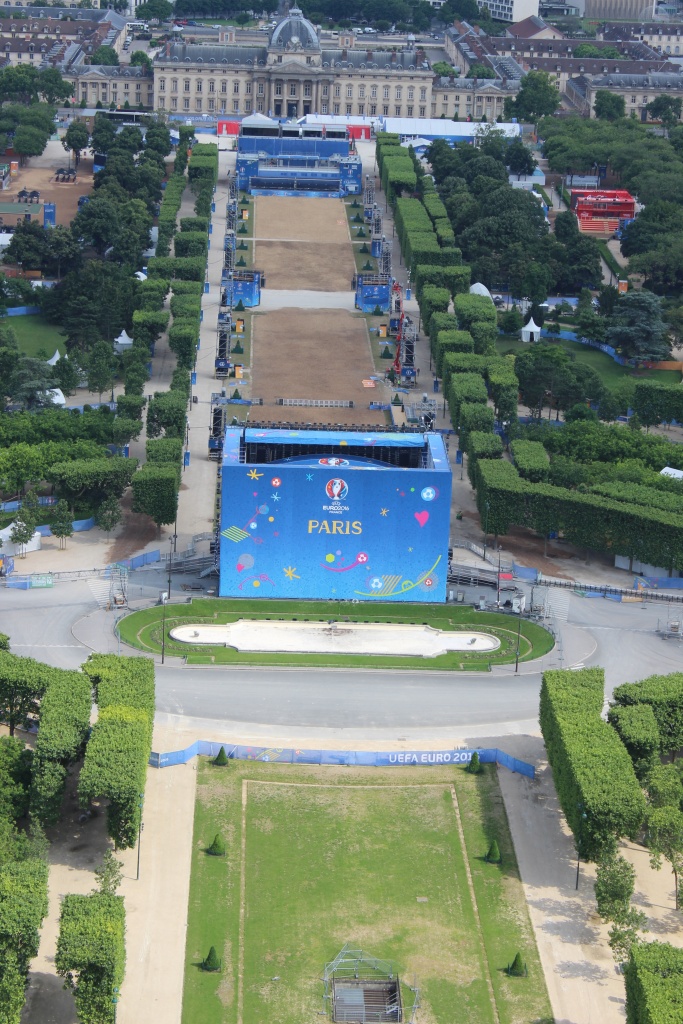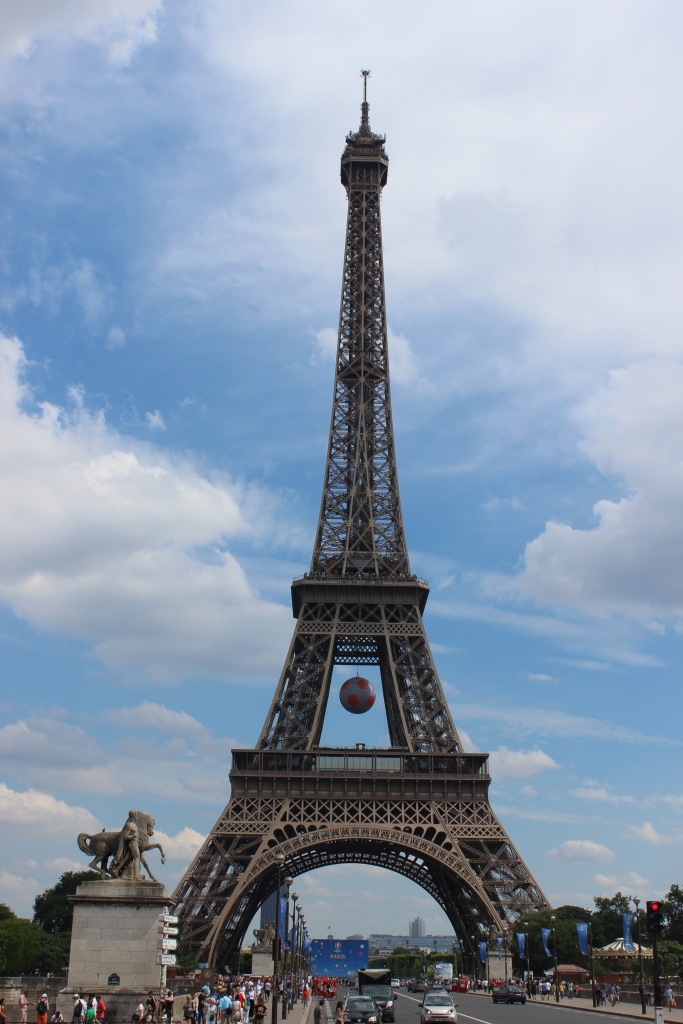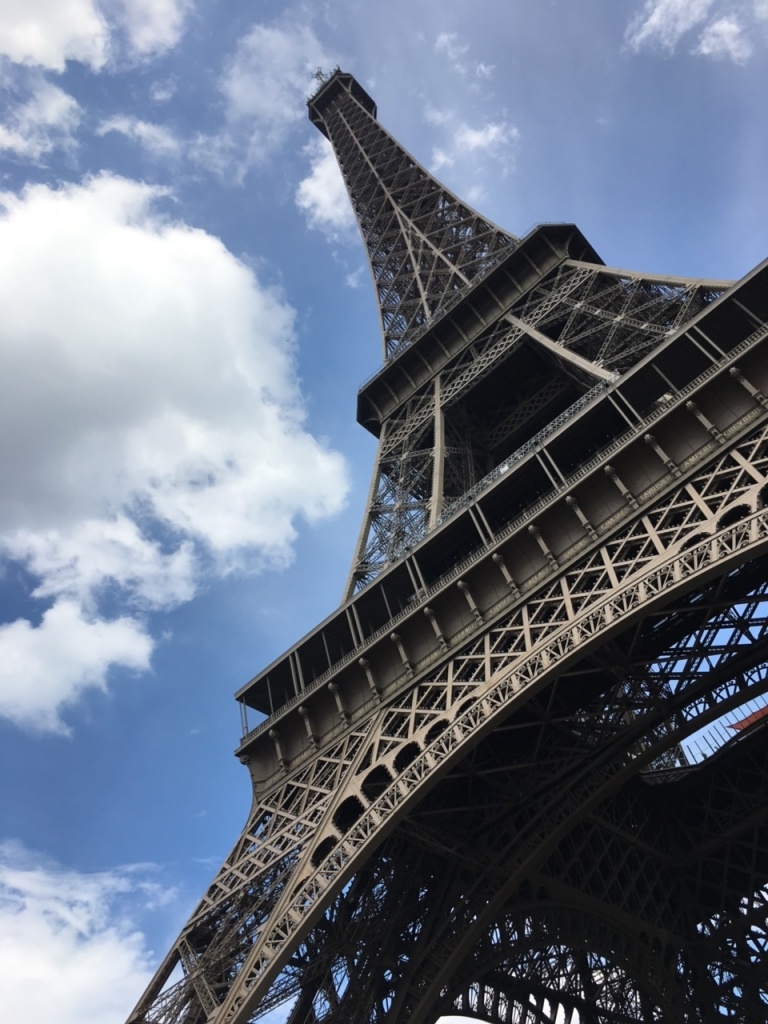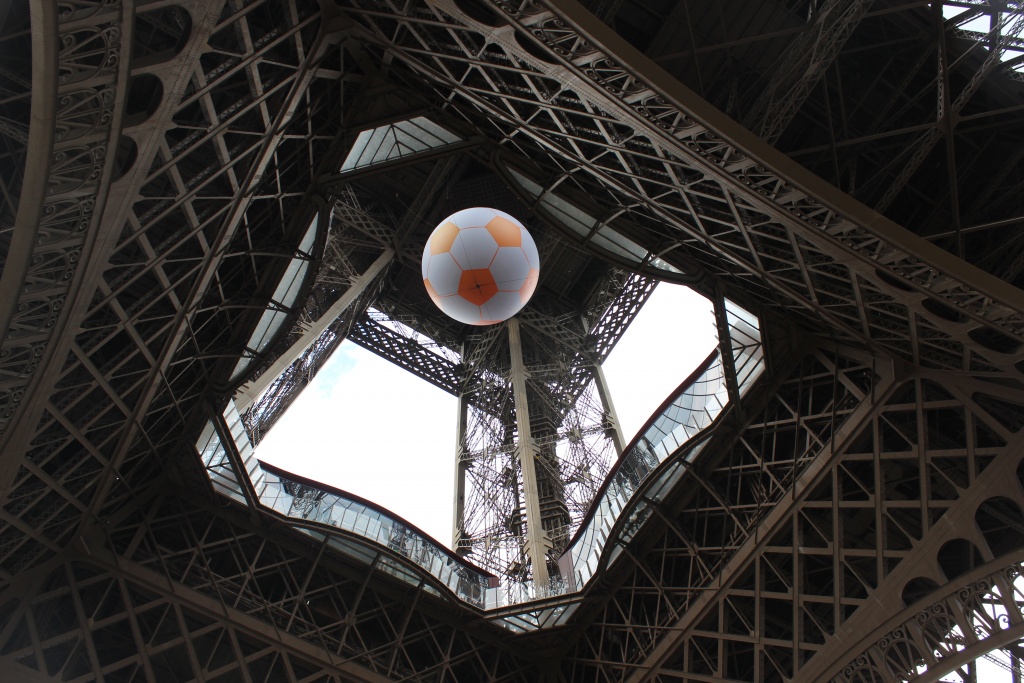 Next up was a cruise along the Seine, where we saw Paris by the water. But again, we were all a little tired so ended up having little snoozes:)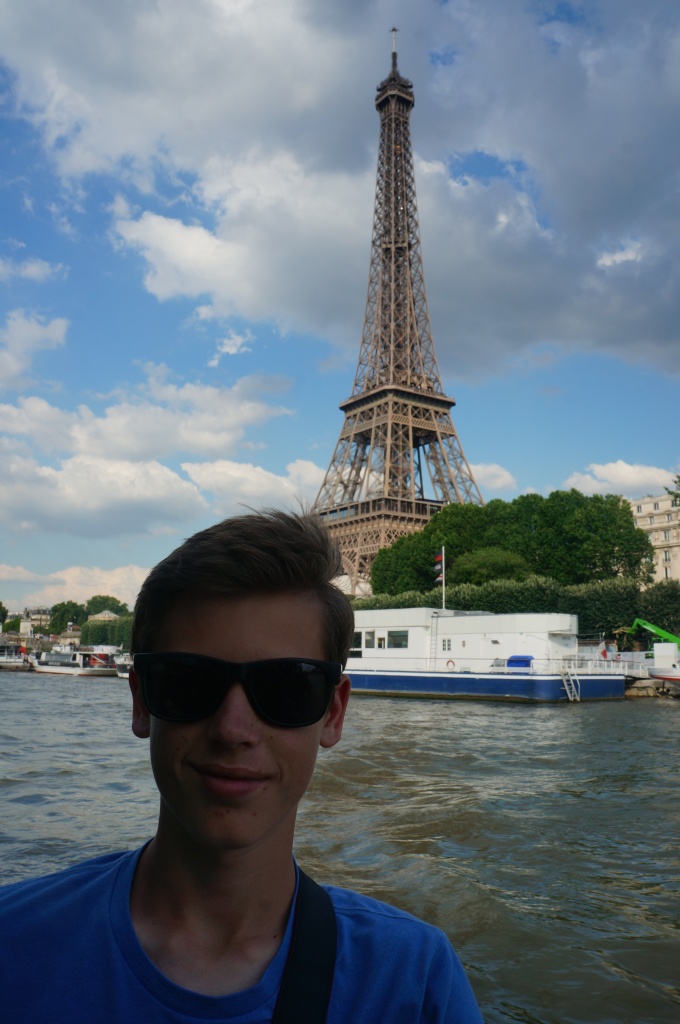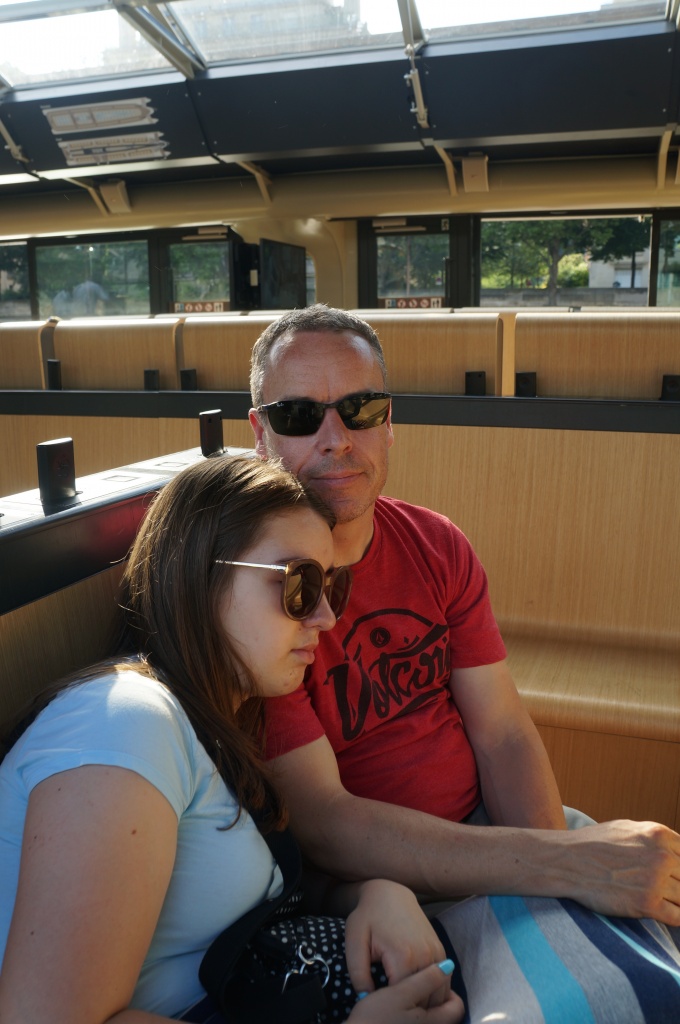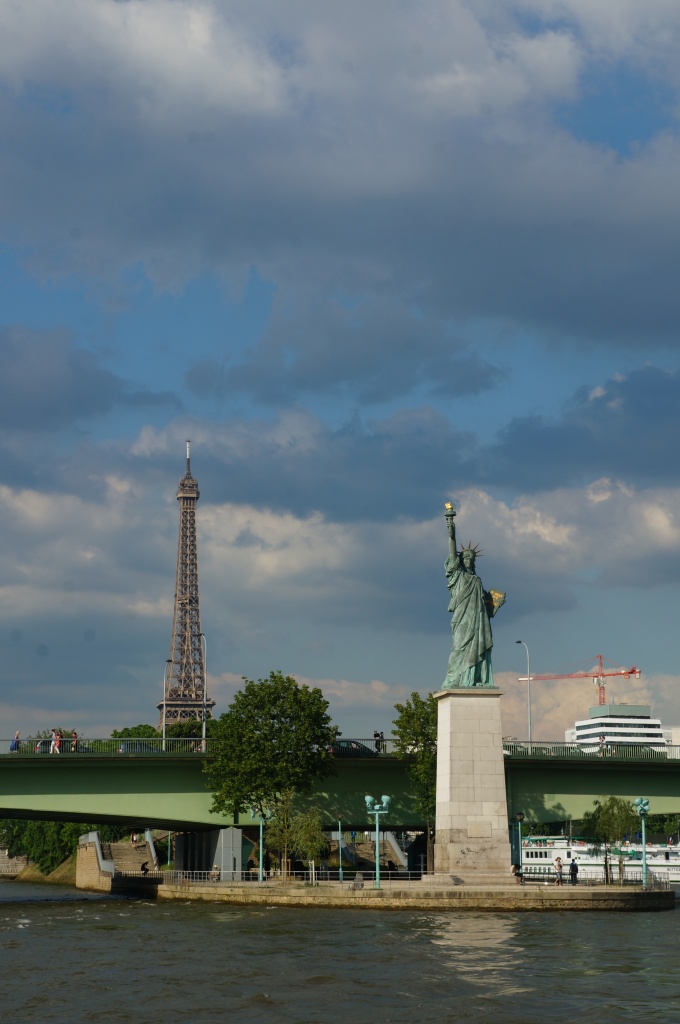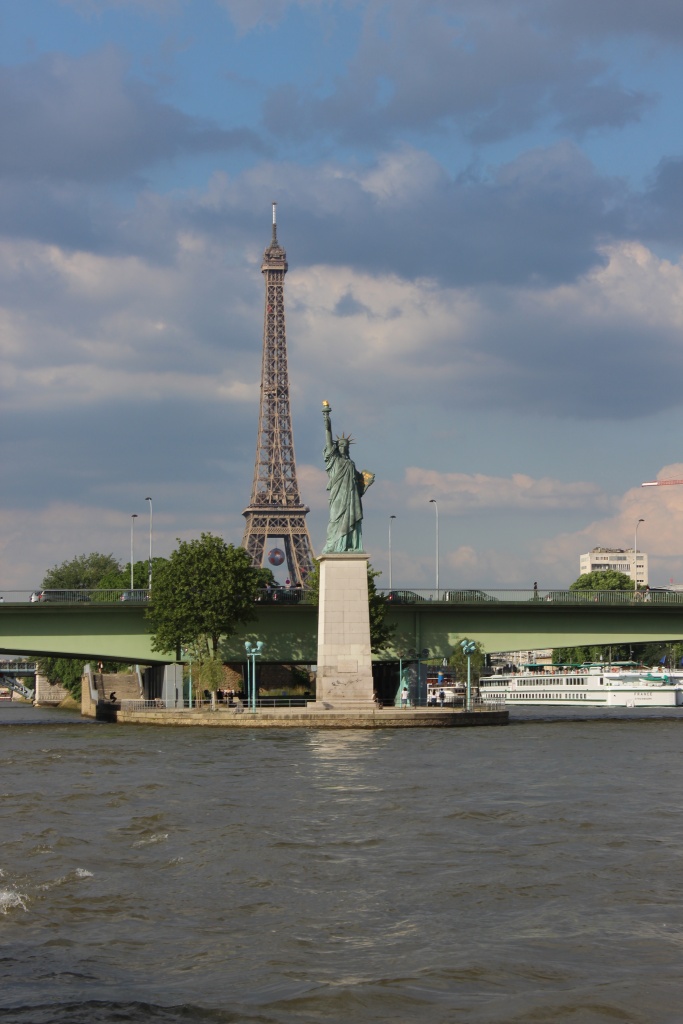 Finally, we walked to a great little restaurant that I read about: where they simply serve steak and frites. What an awesome meal it was.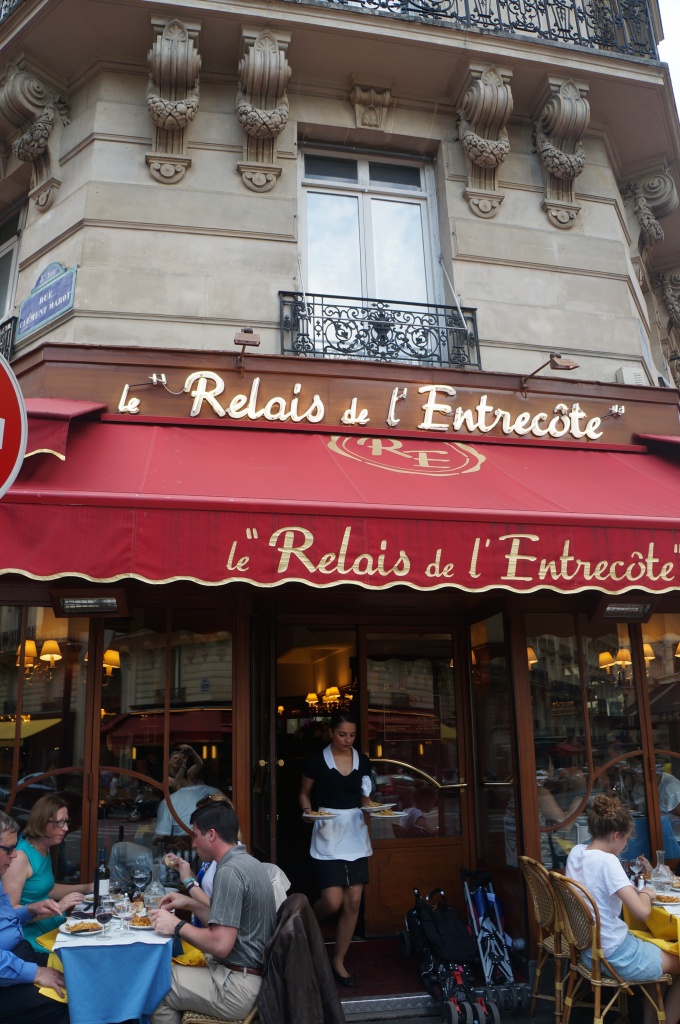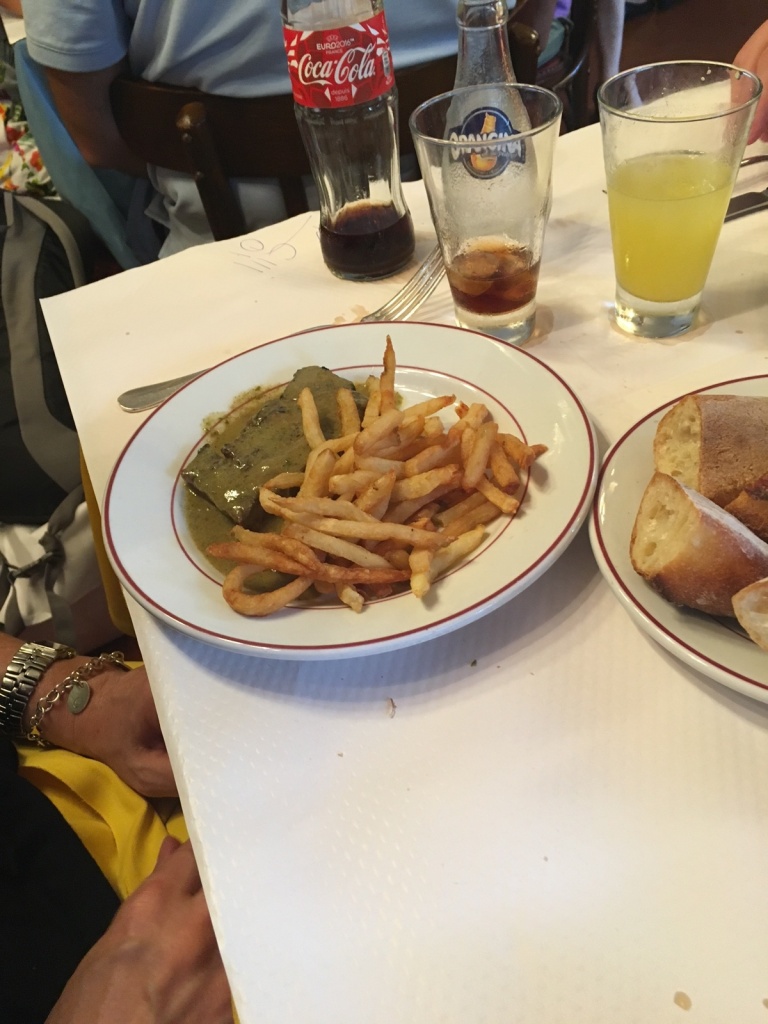 We wandered back to the hotel (got side tracked with a street con that I won't go into detail about…) and marveled at how lively the city was at dusk. Rob was on the phone on a daily call as he wandered with us, so still able to enjoy the view while working.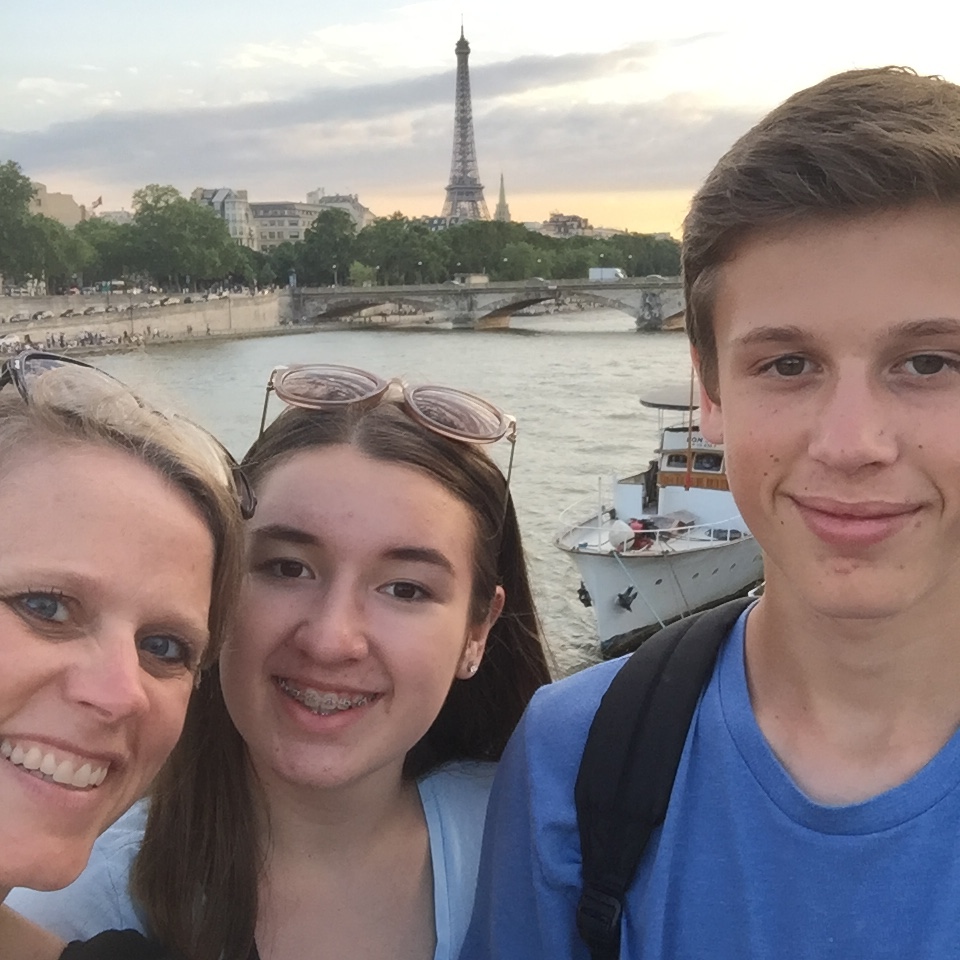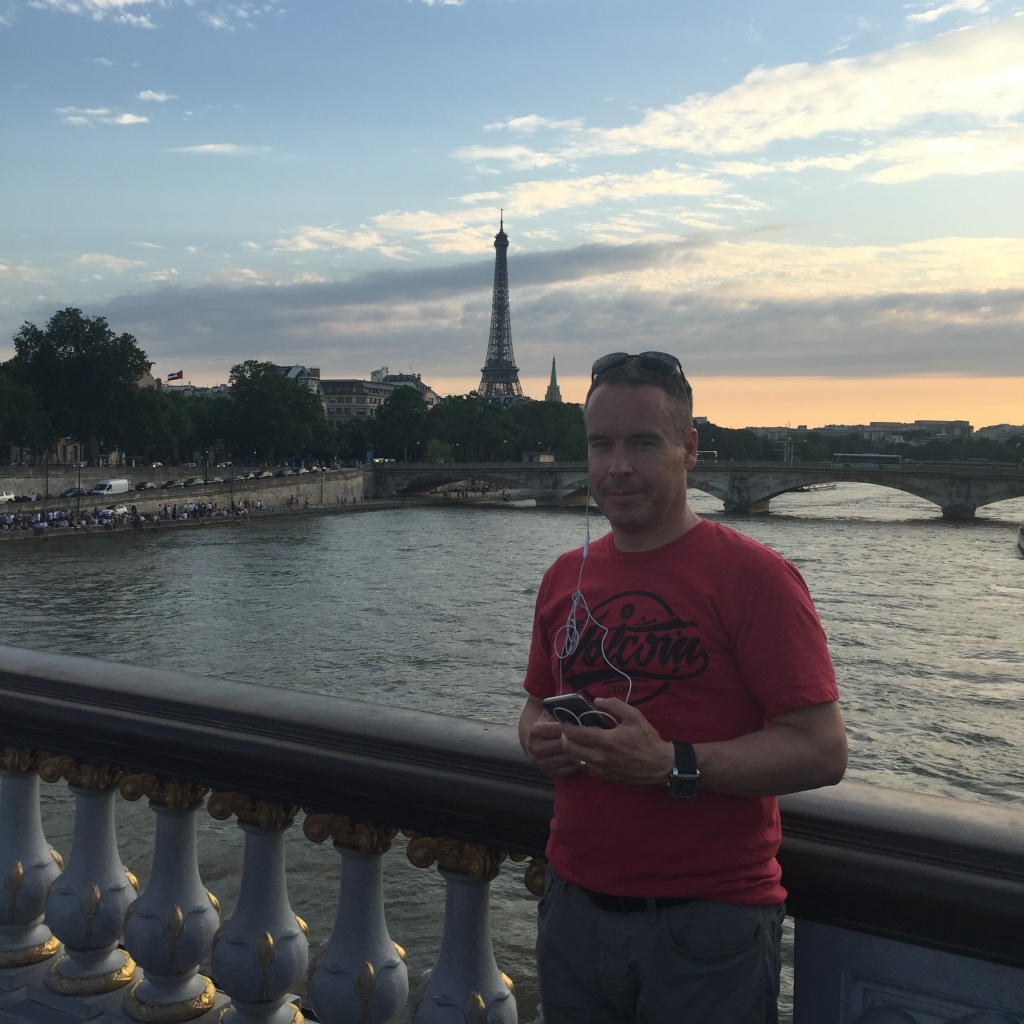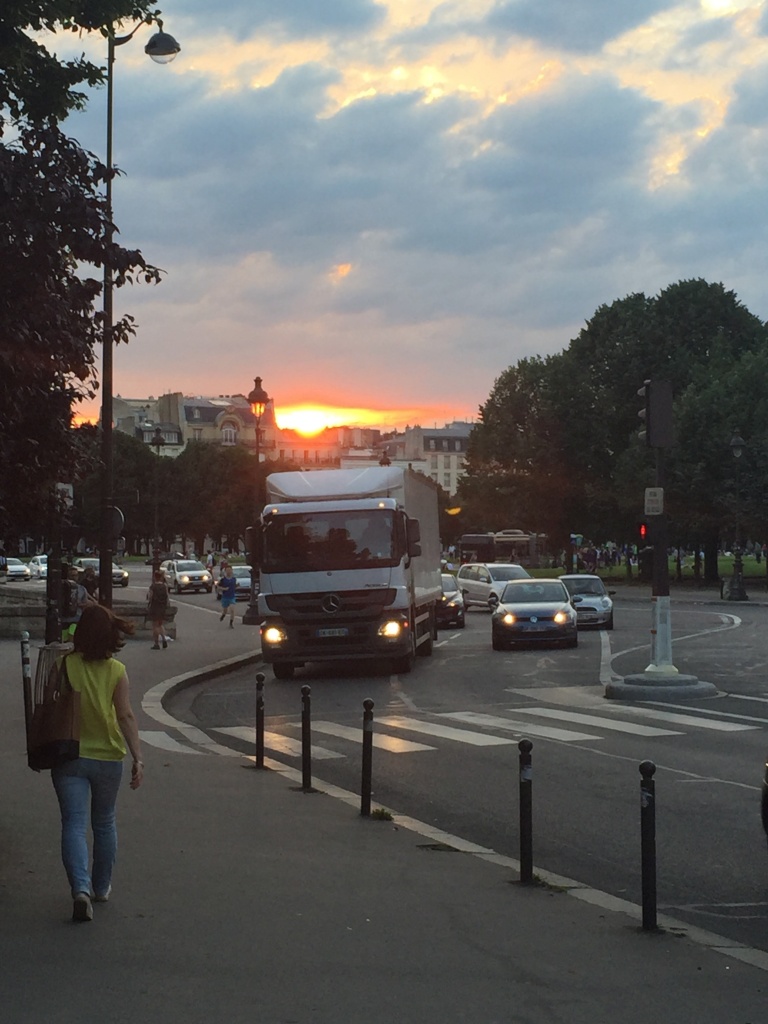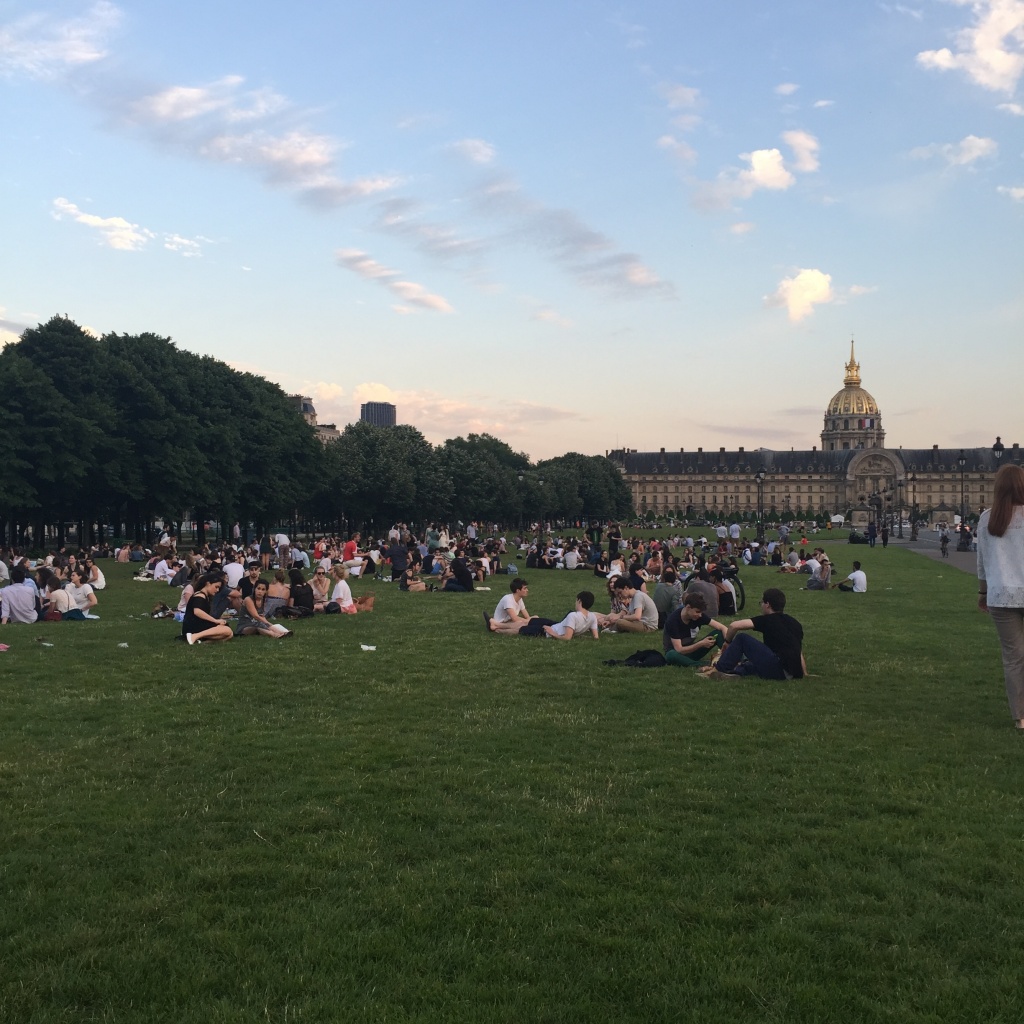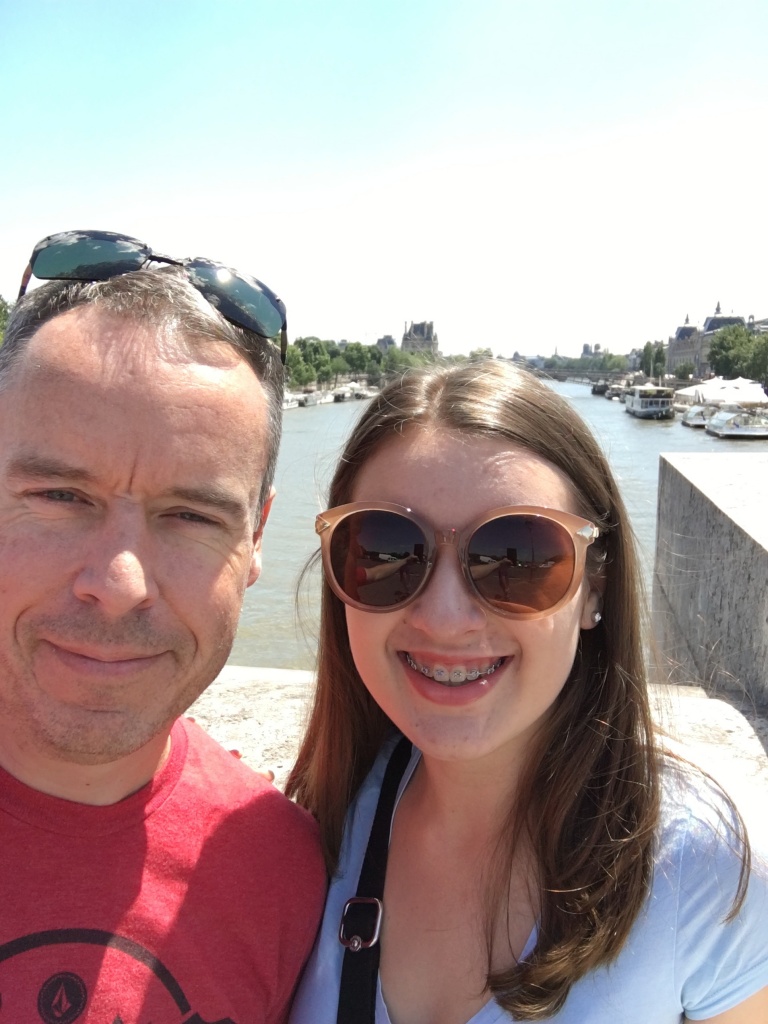 By night, we were all pooped – jet lag kicked in, wifi was spotty and but we caught up with some communications….