We sure know how to pack it all in. 29,000 steps and we also took the train and the metro several times!
We got up really early this morning as we knew we had a busy day ahead of us.
We had breakfast at the hotel, where they had the most delicious bread (and then gave us croissants, and pain au chocolat to go as we had missed them!).
We found our way to the RER station where we headed to Versailles to be there when it opened.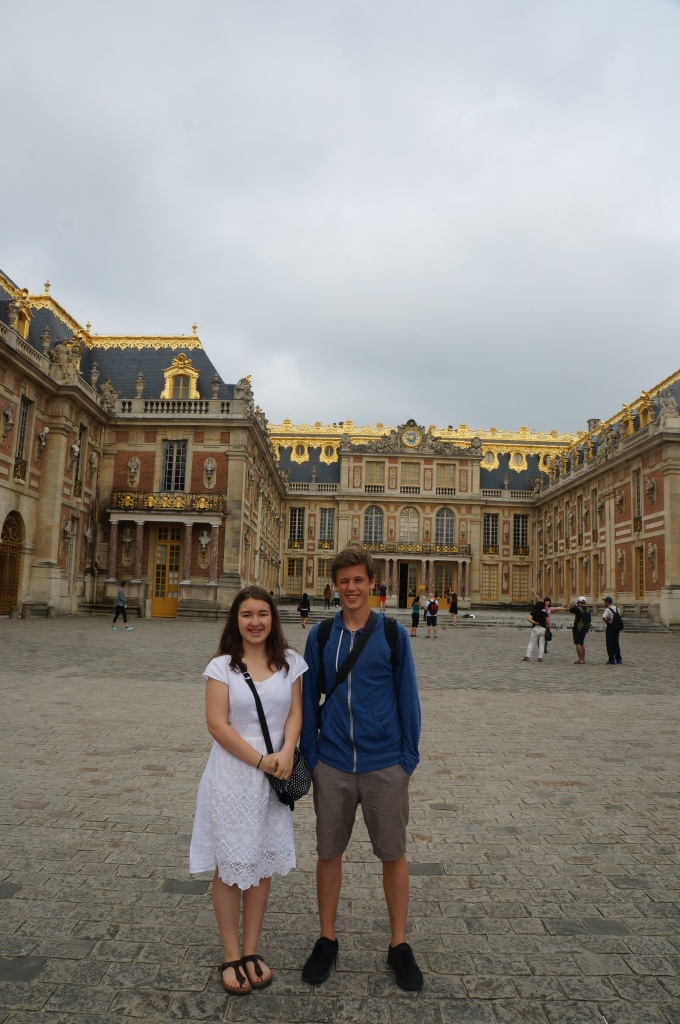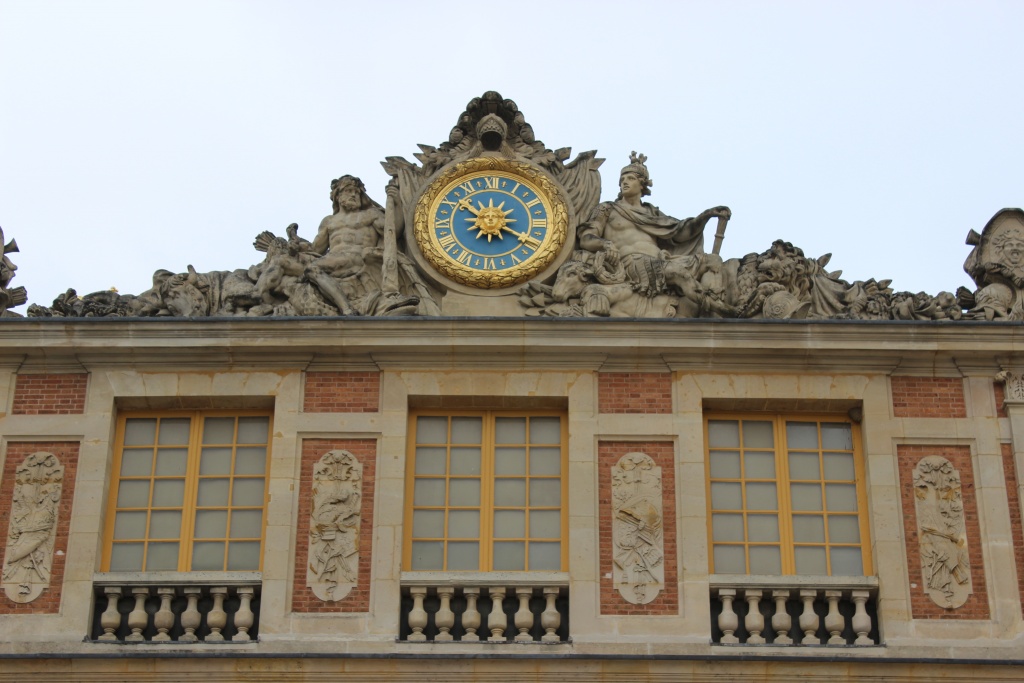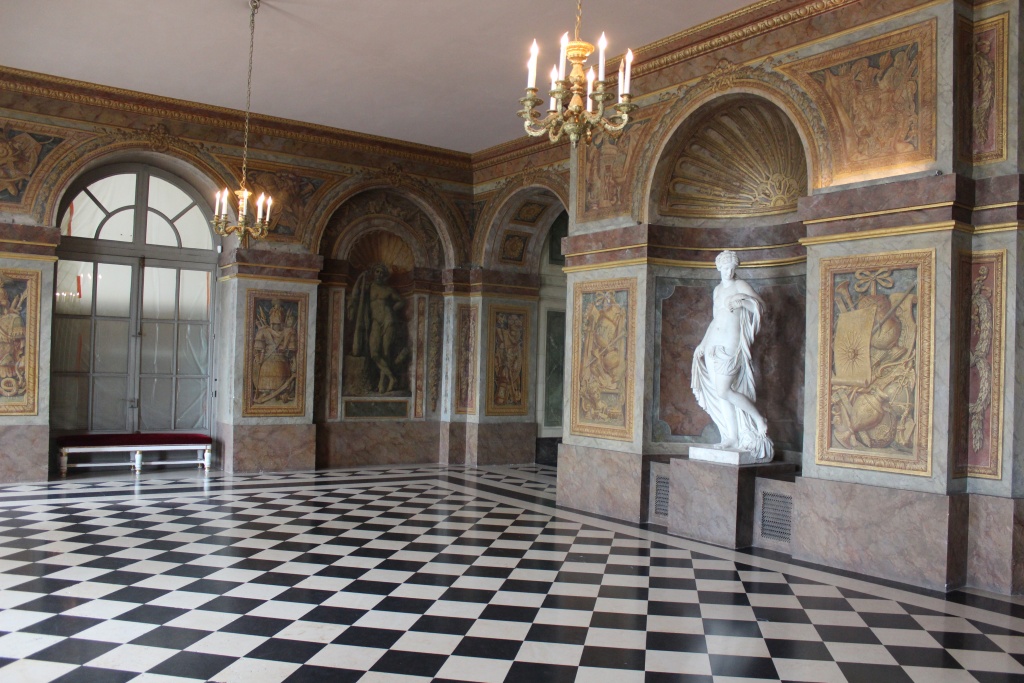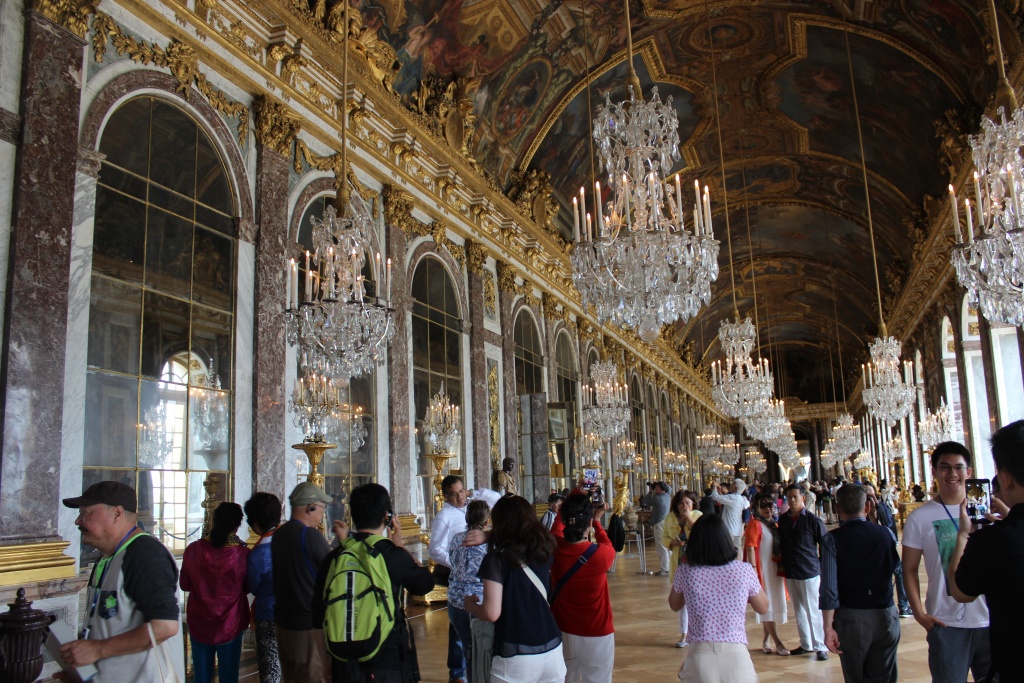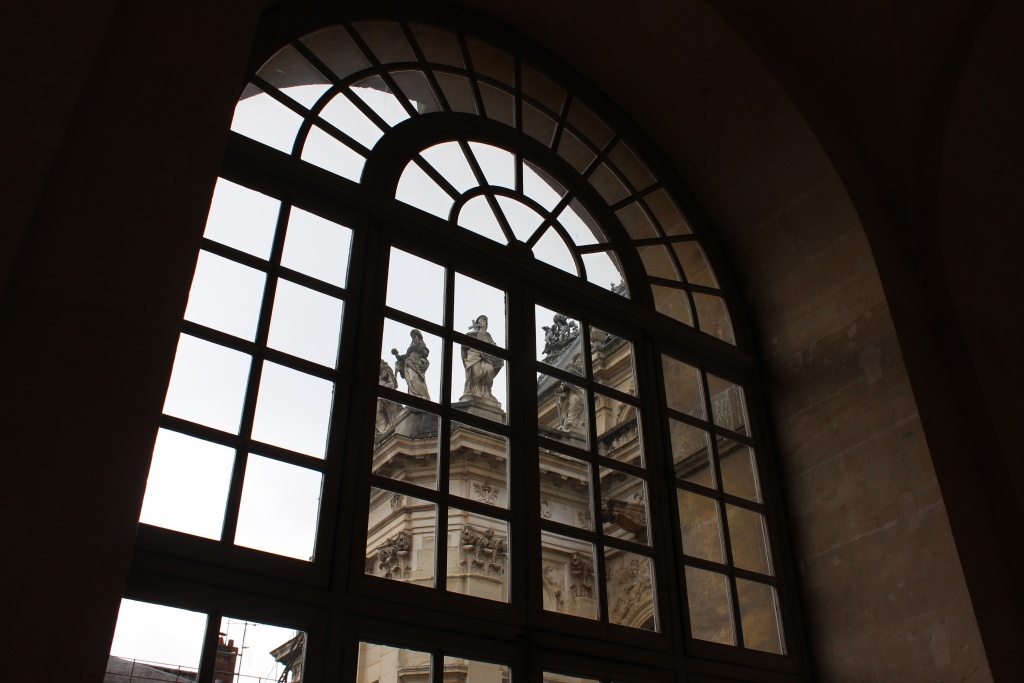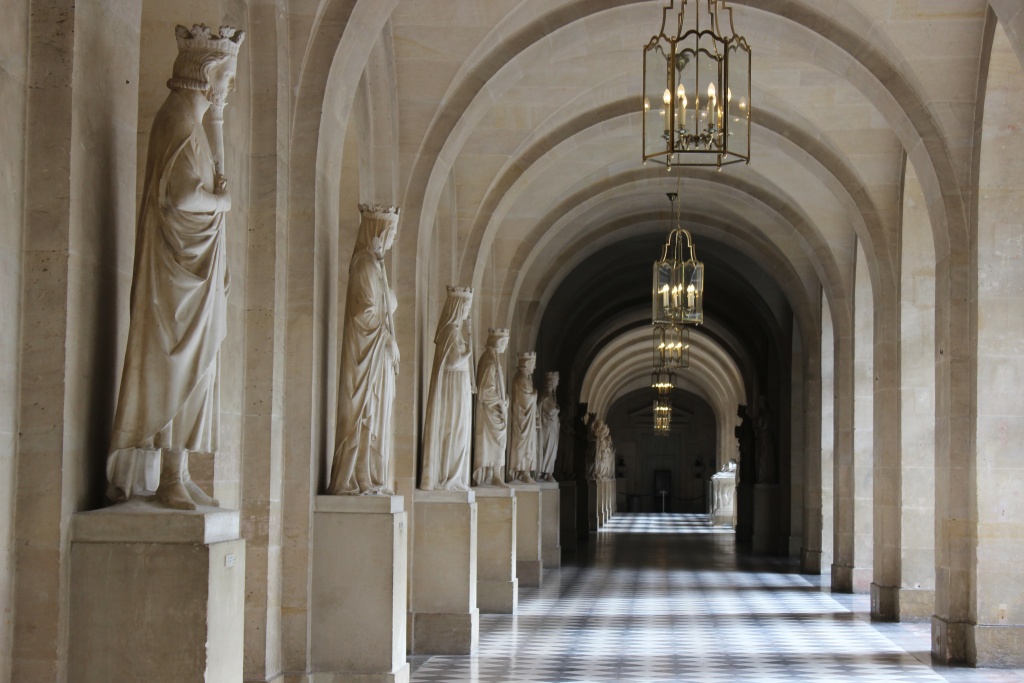 We wandered the chateau and stopped for some hot chocolate at Angelines. It was super rich – really too rich for our taste! We then went out to the Gardens.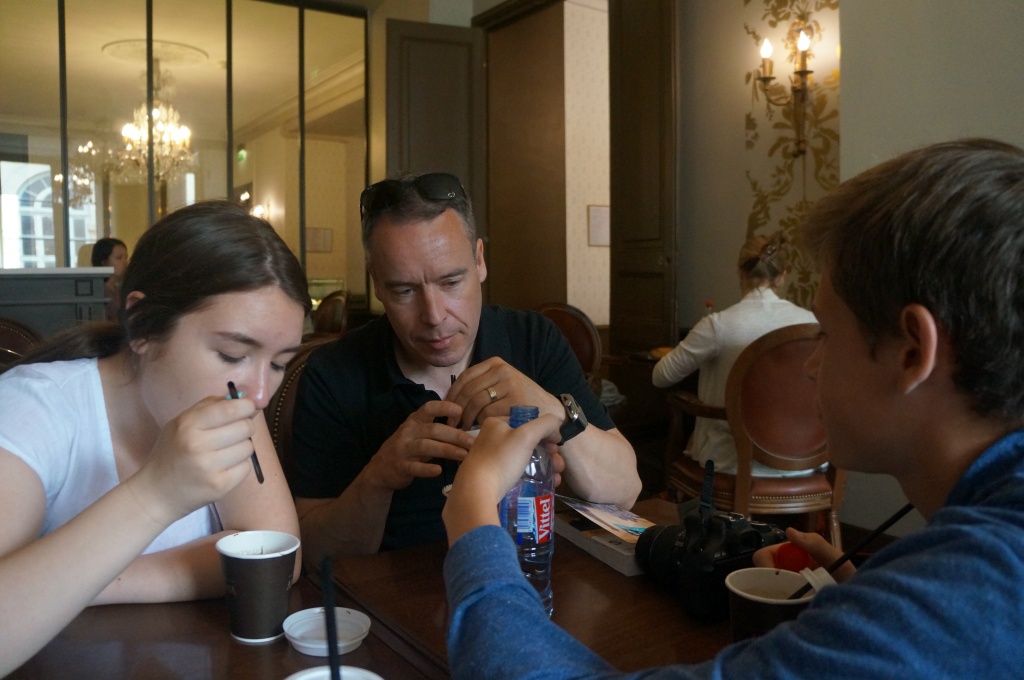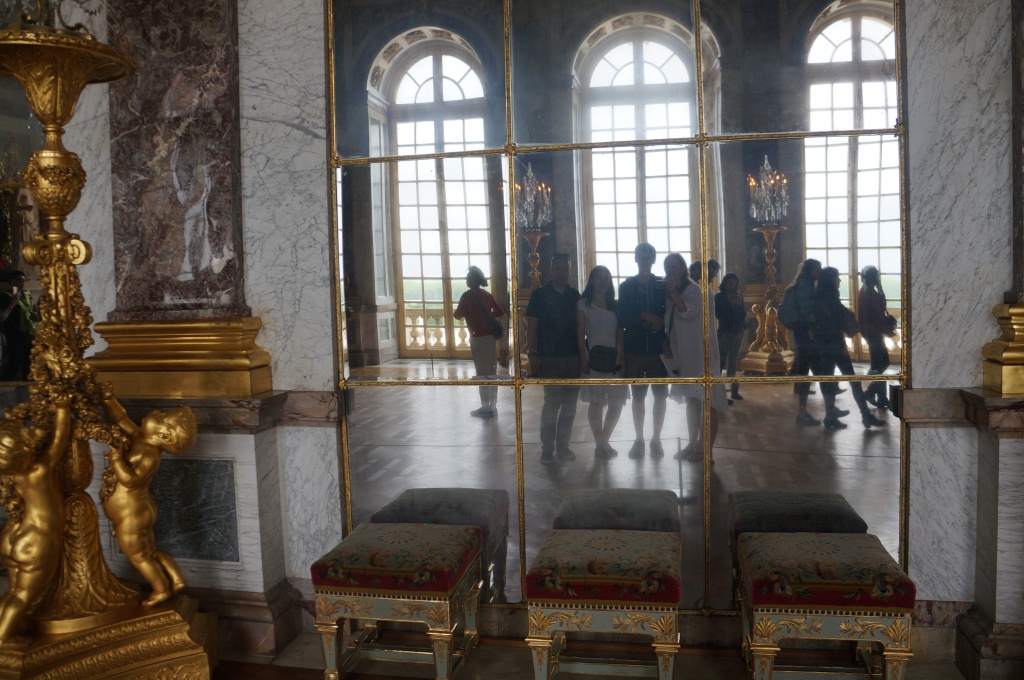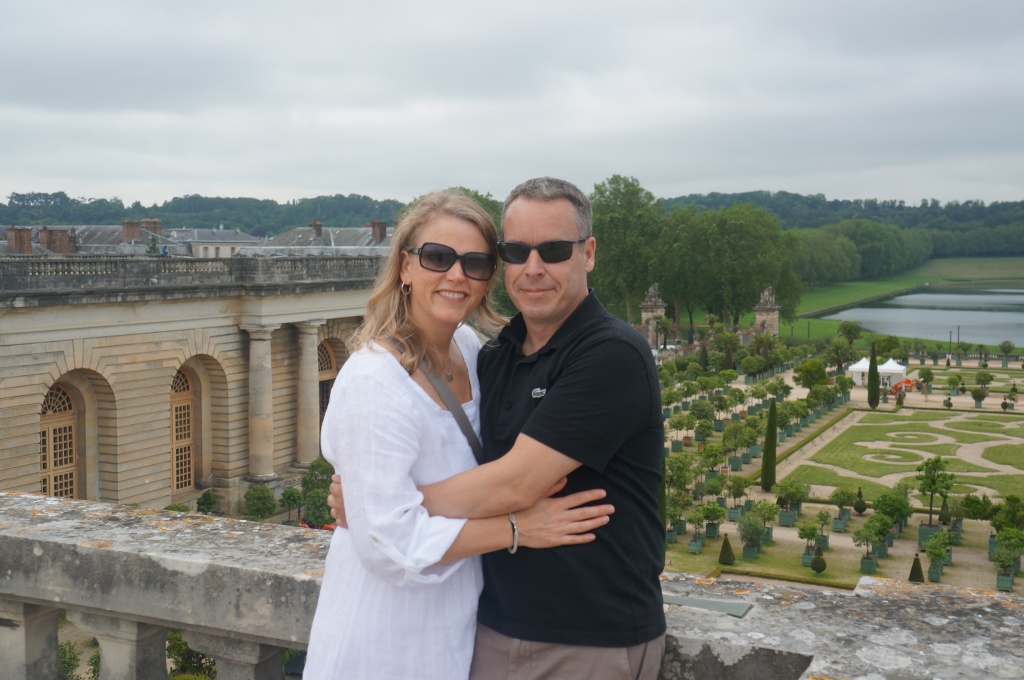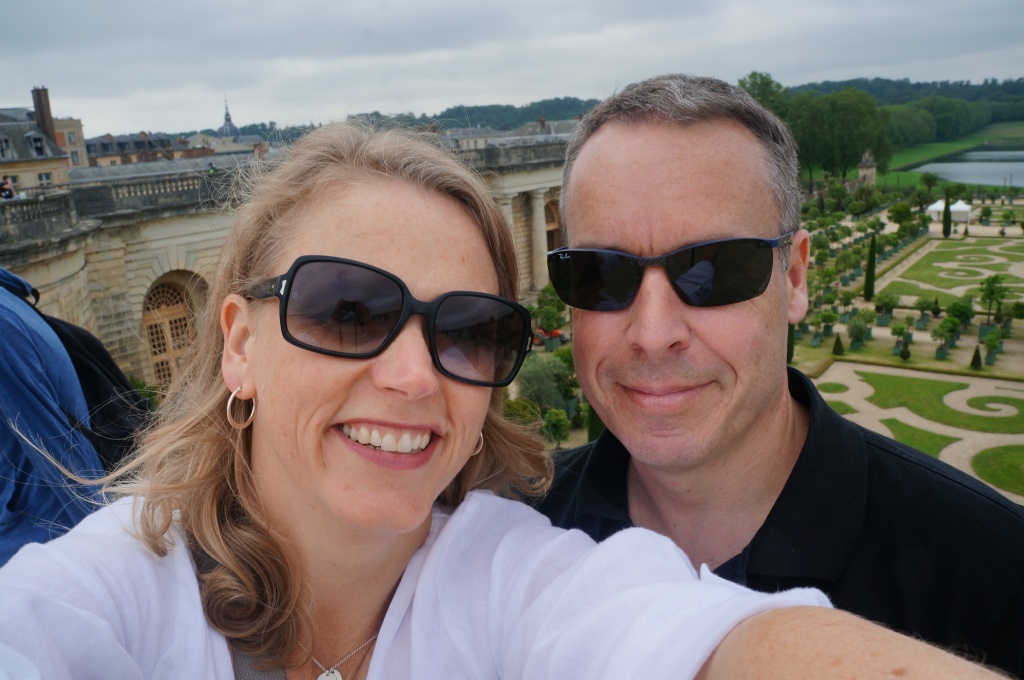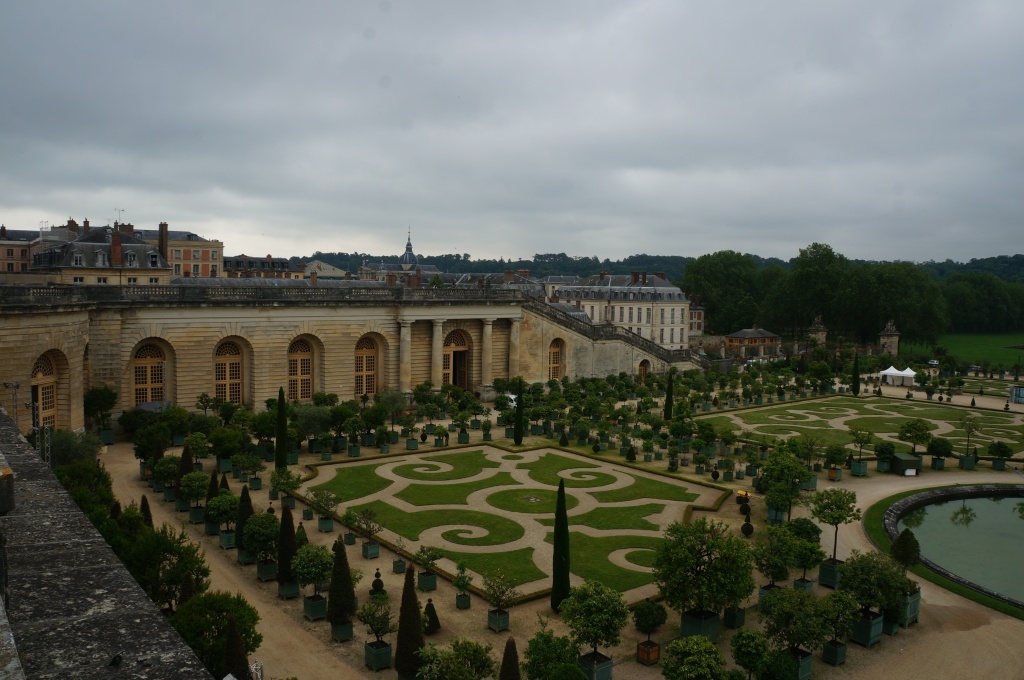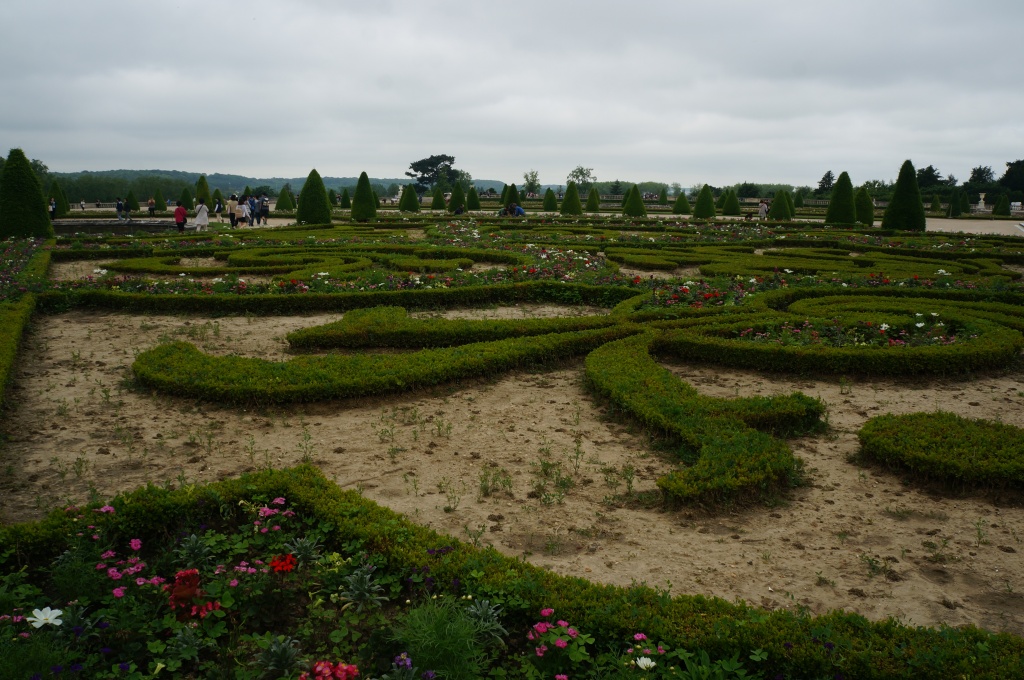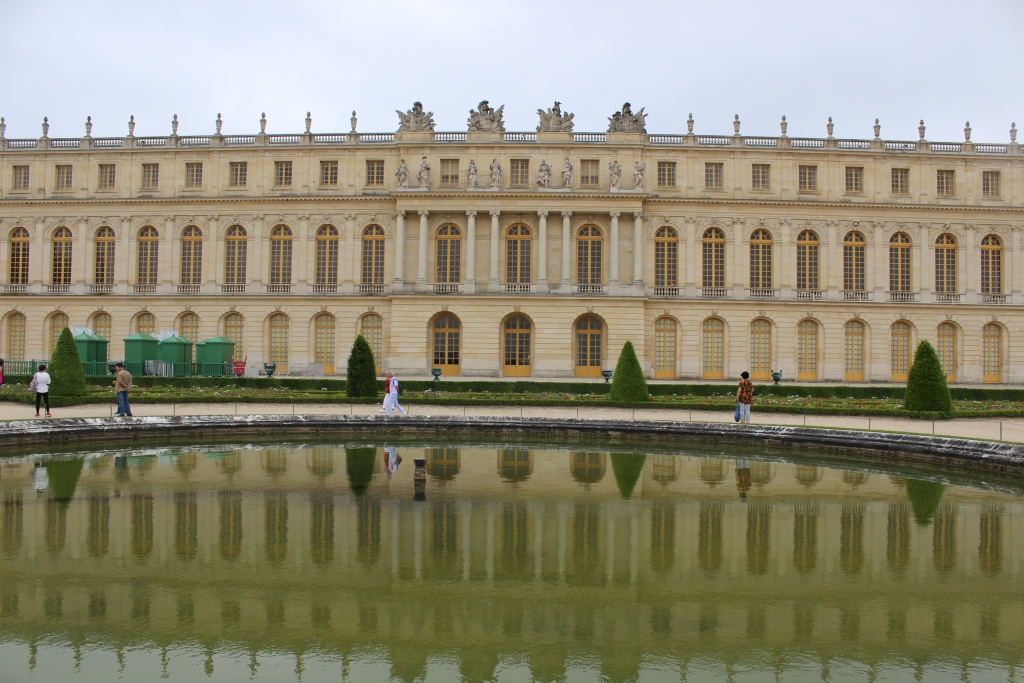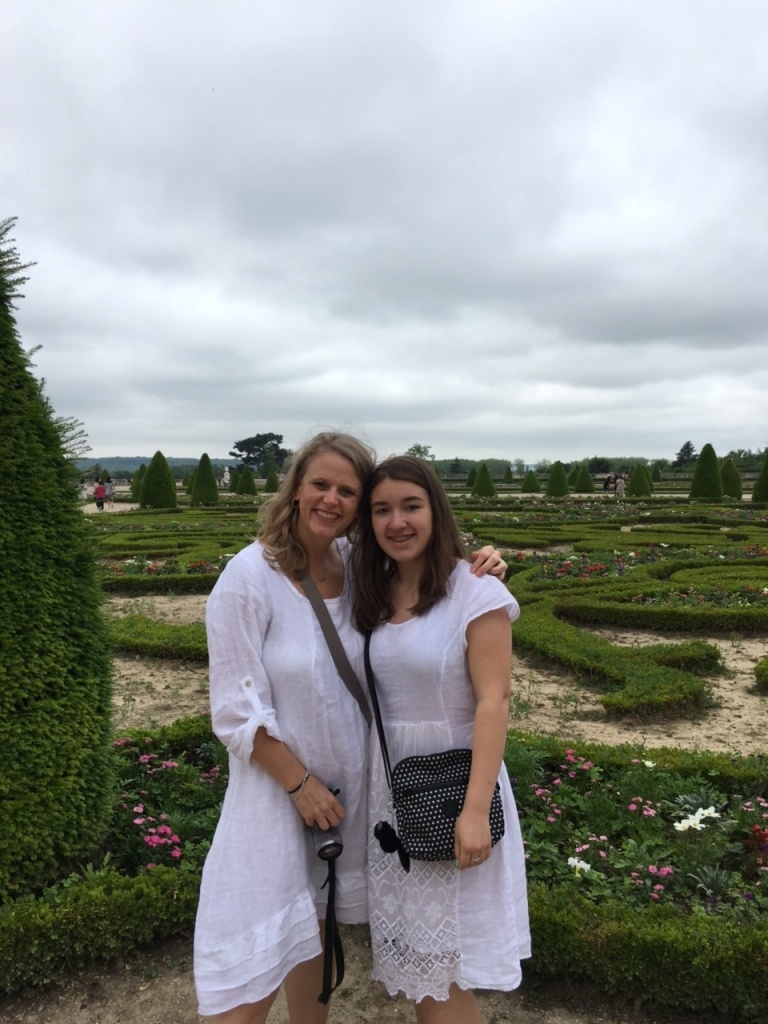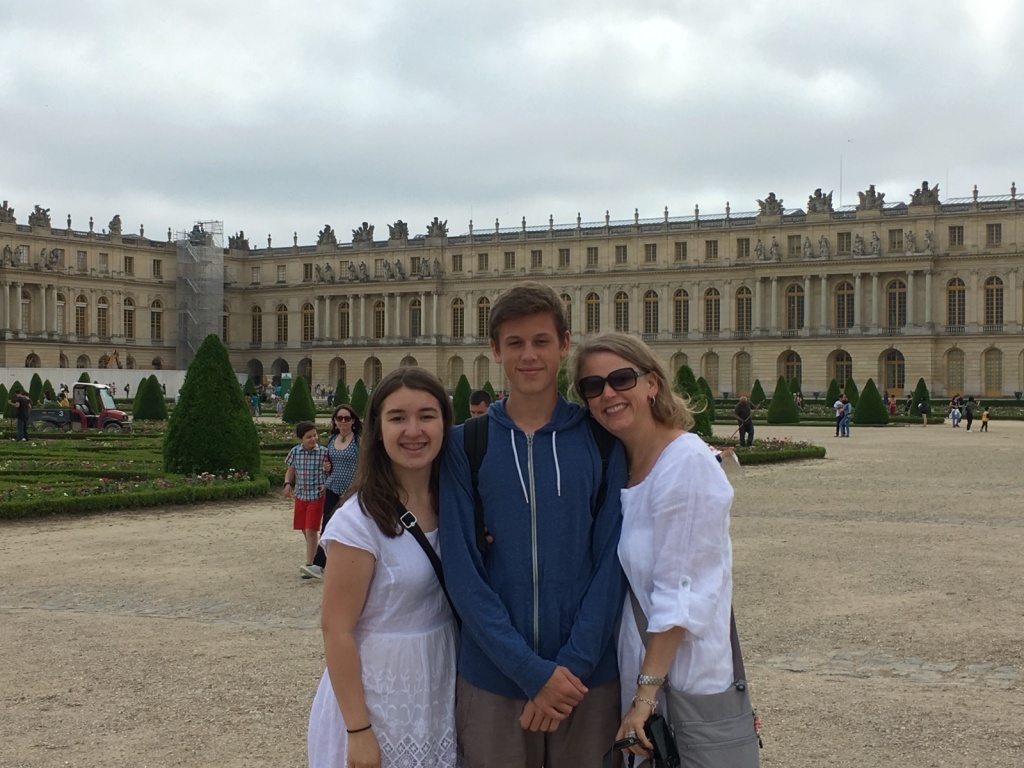 Both Rob and I would have liked to explore the gardens more thoroughly, but the kids didn't and then reminded us that it was their trip, so we gave in (sadly) and headed back to Paris.
We made our way to Sacre Coeur Basilica and took in the view and rested on the steps a bit to eat our croissants.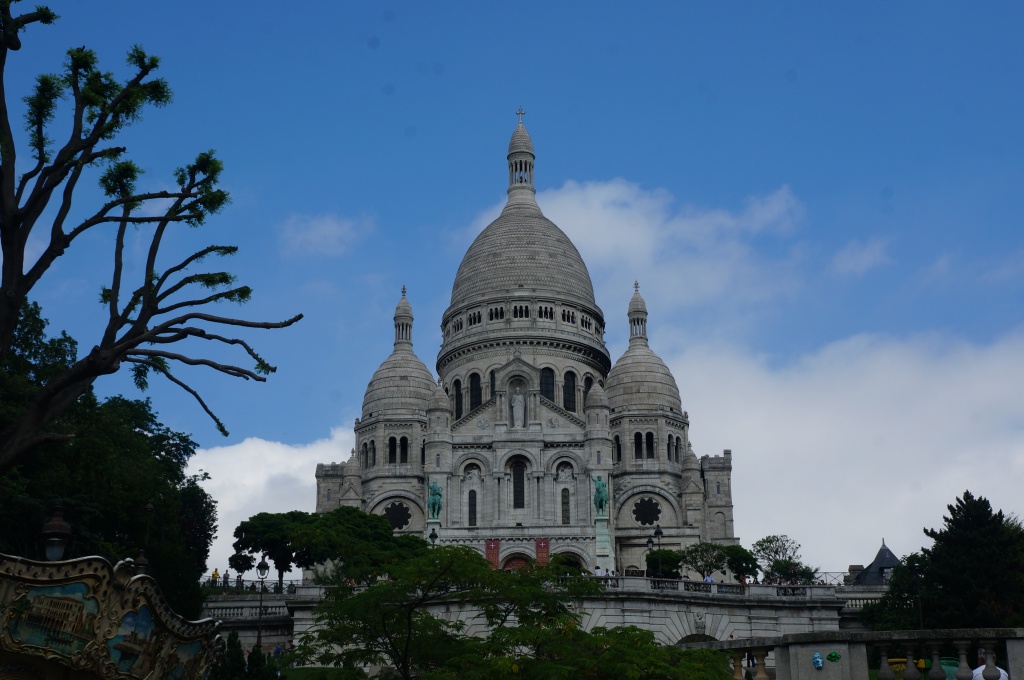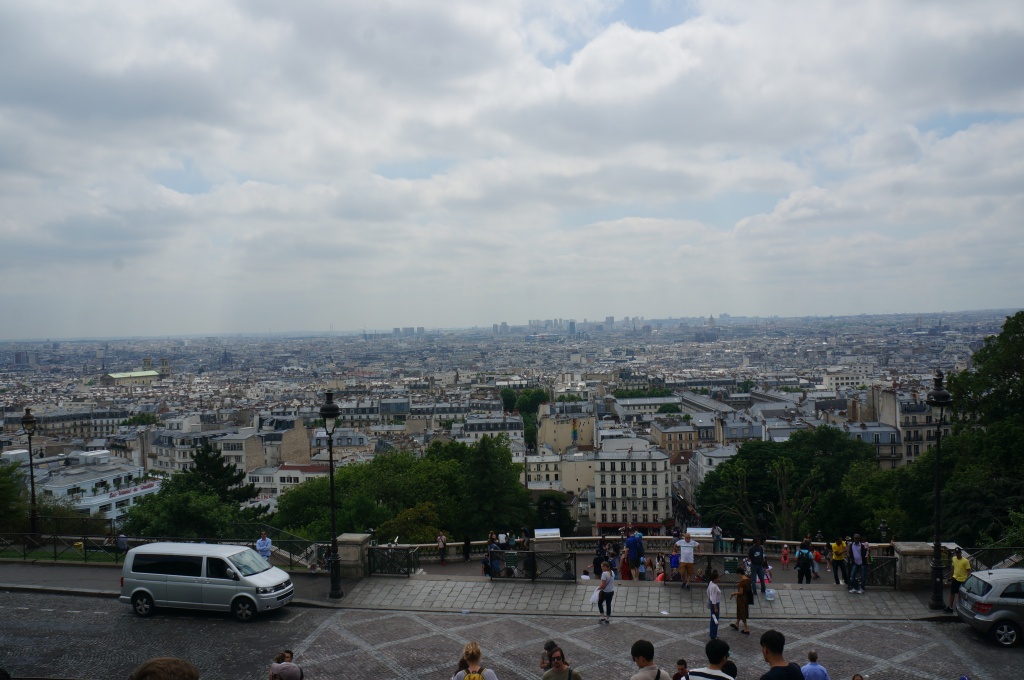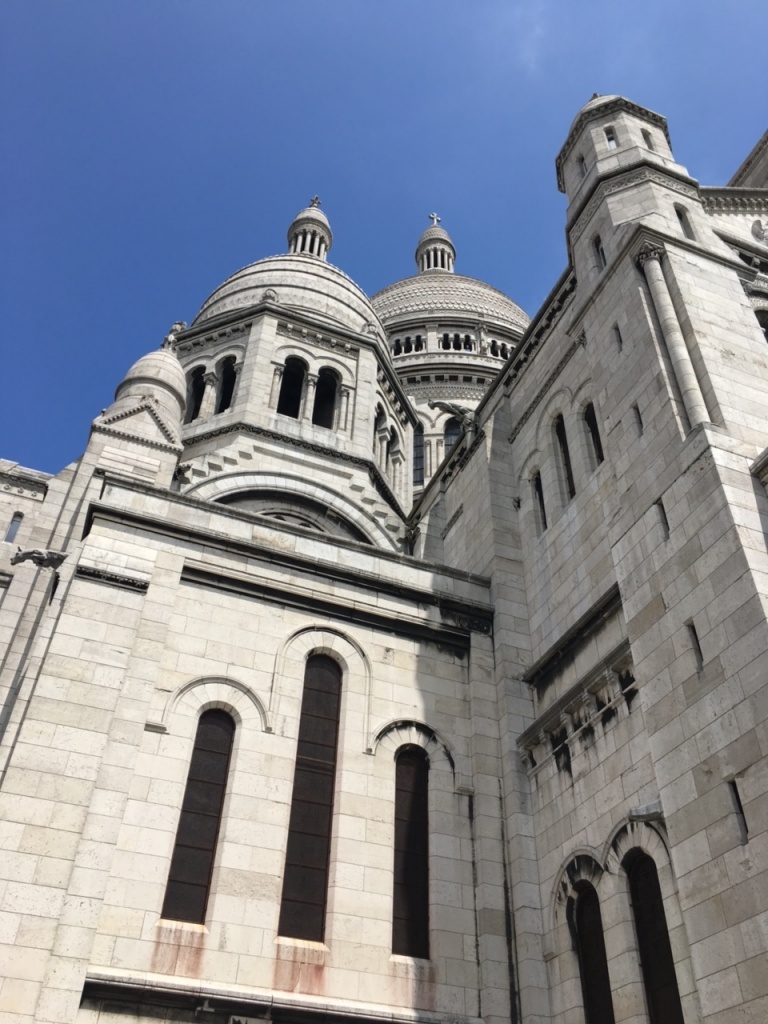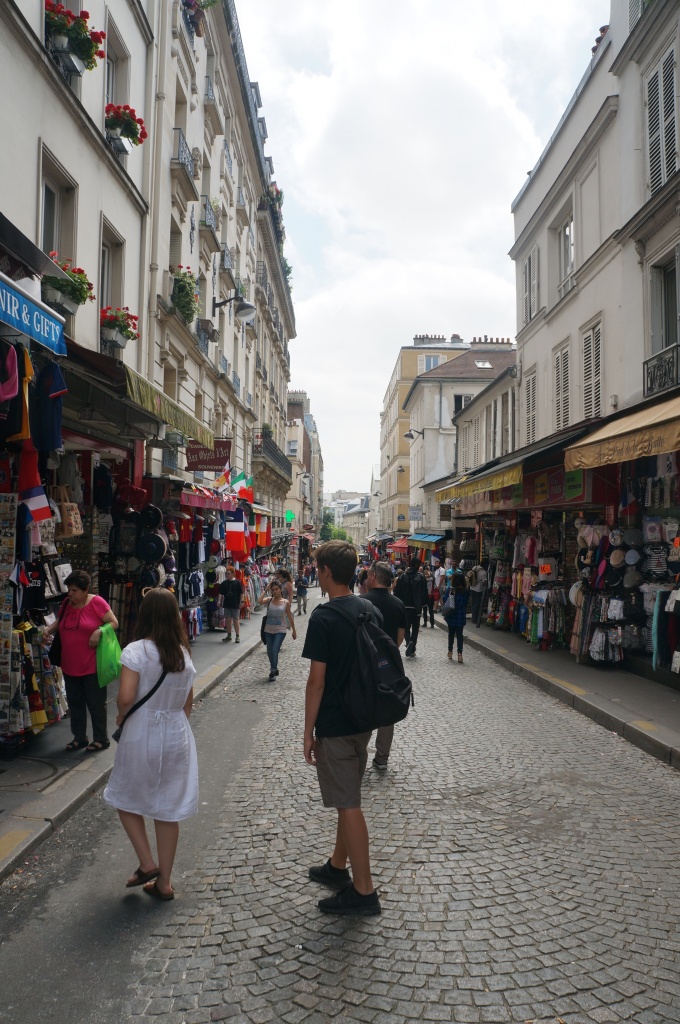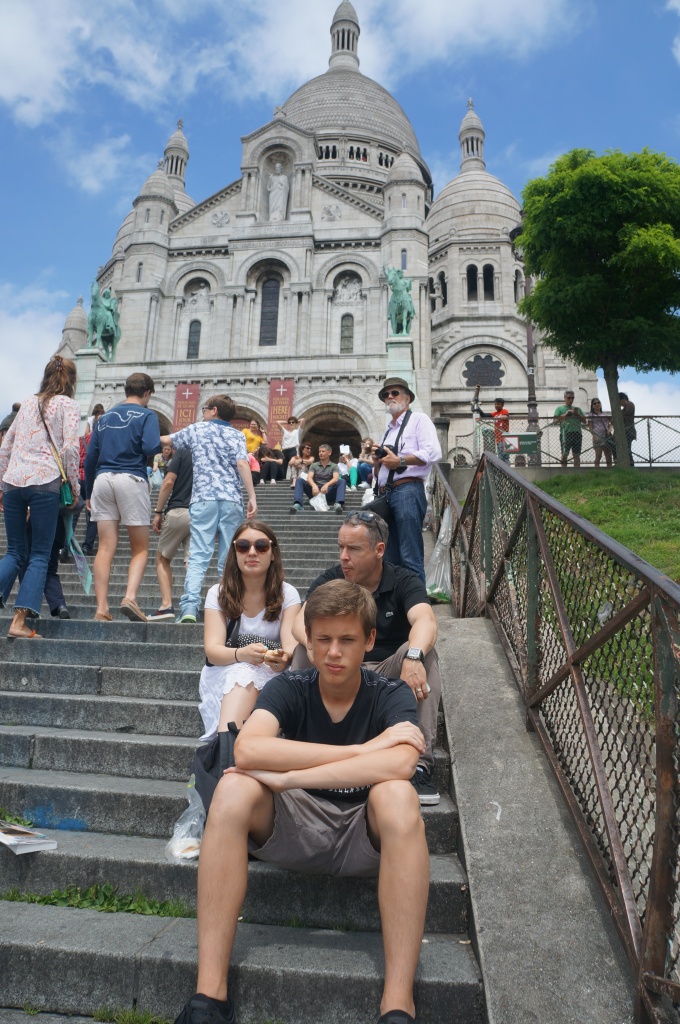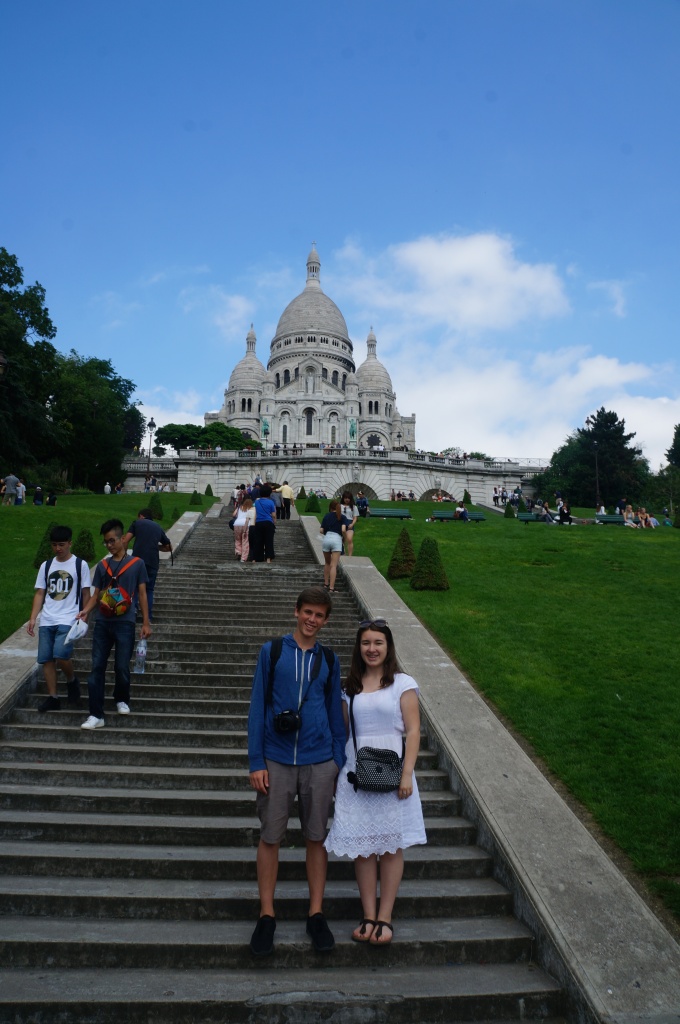 We shopped a bit in the little area, and then headed to the first museum of the day: Musee D'Orsay.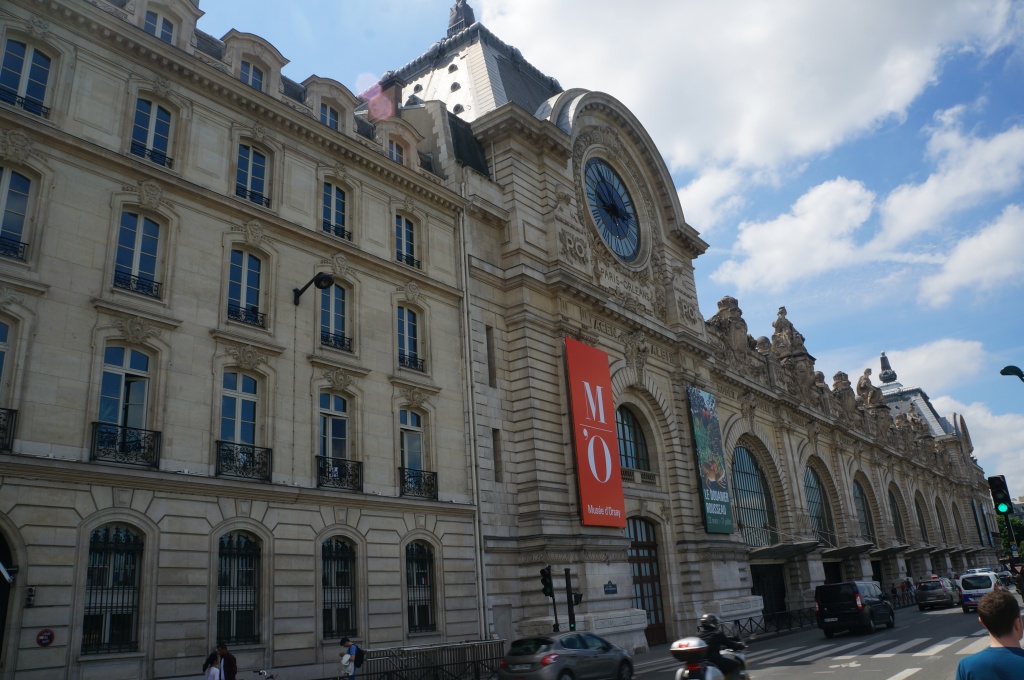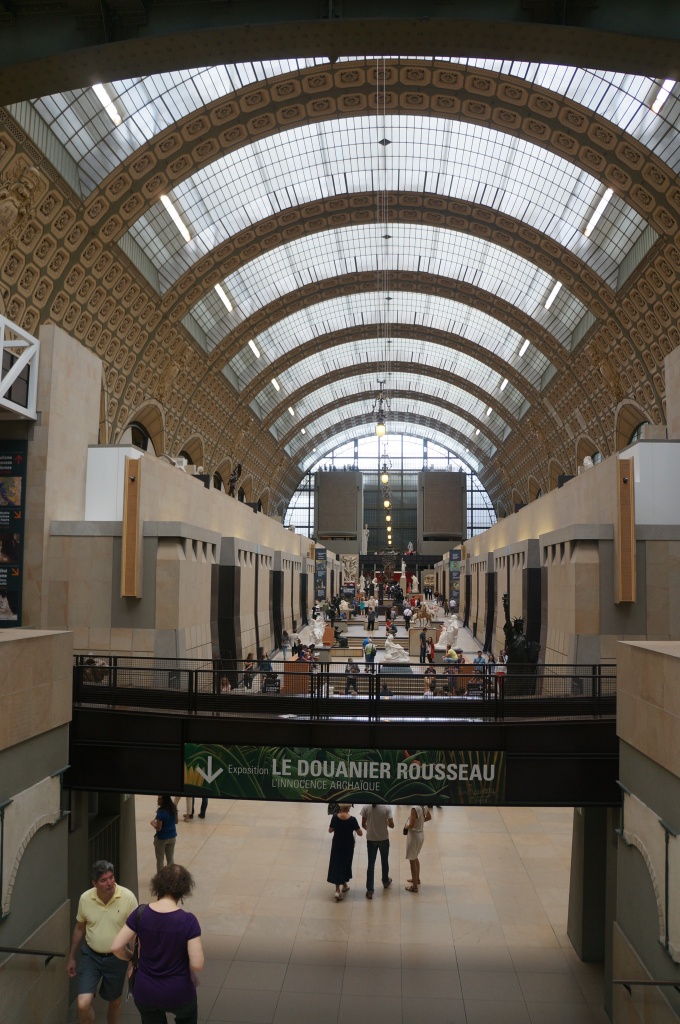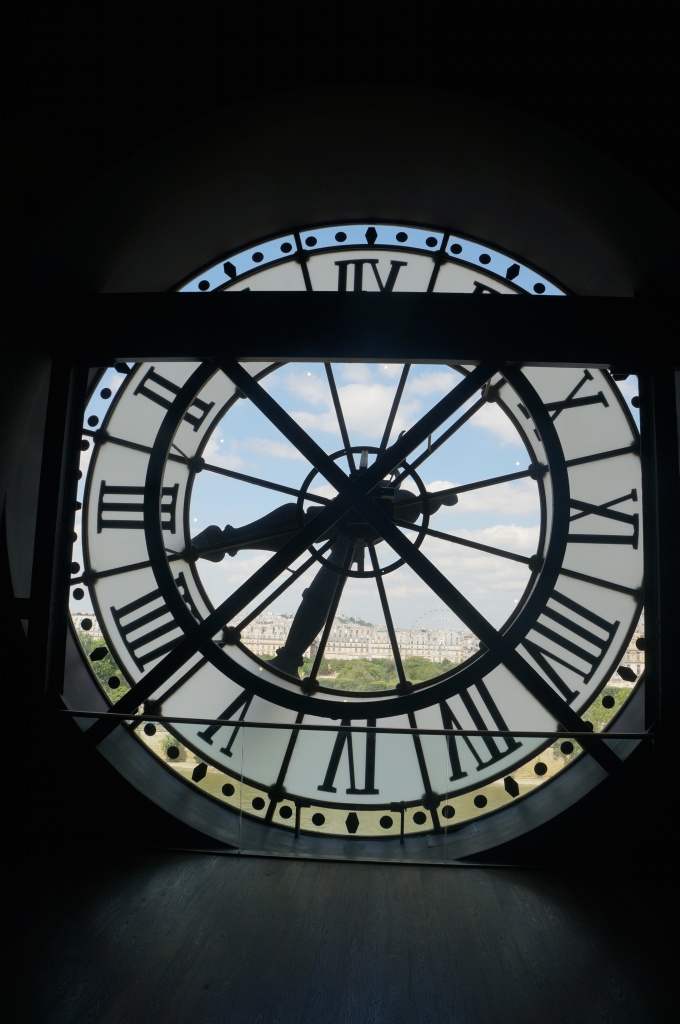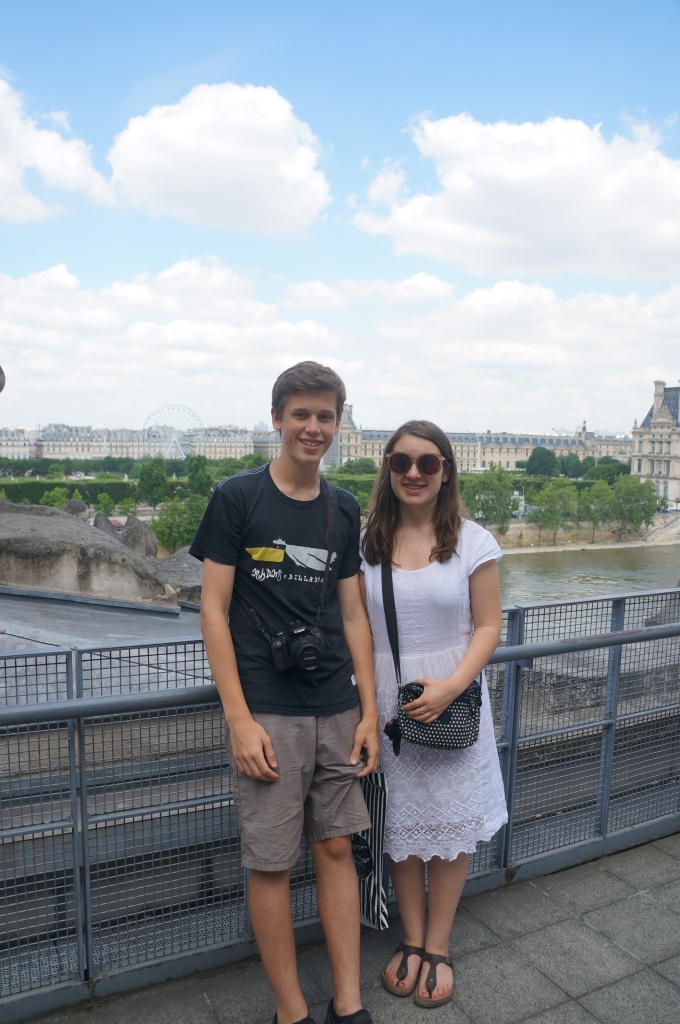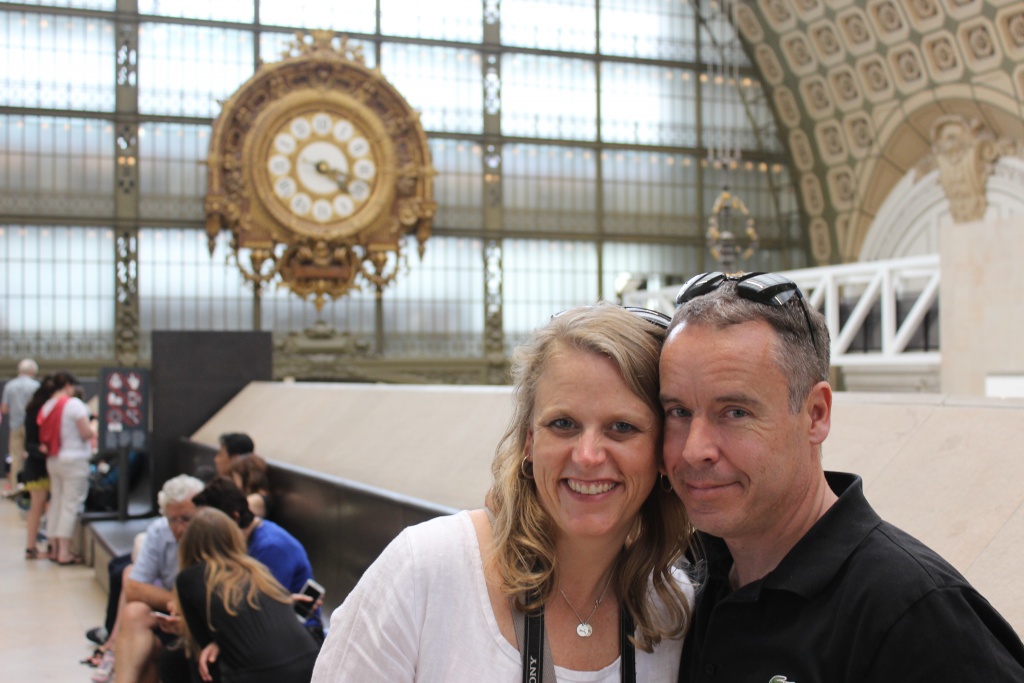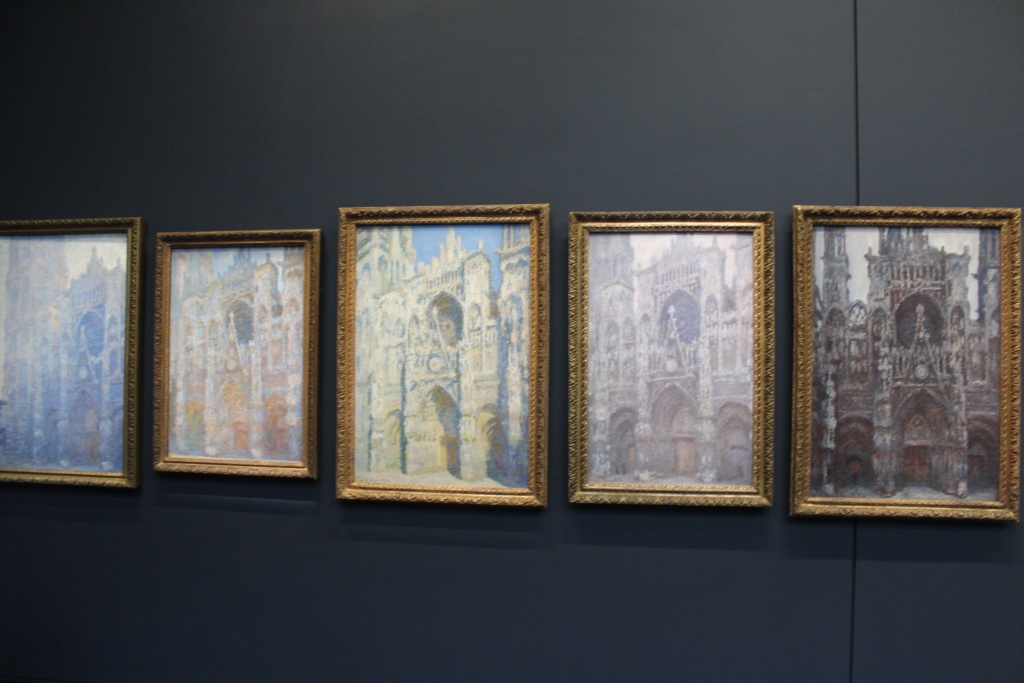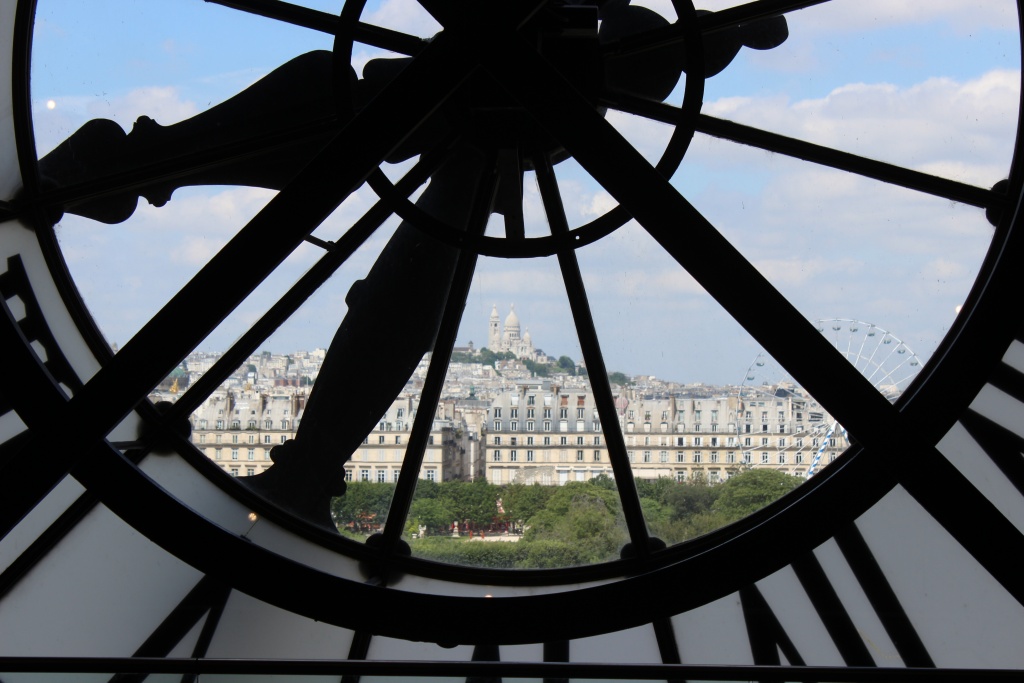 Housed in an old train station, it was pretty cool and beautiful. Thanks to Rick Steves, who gives amazing travel guides for cities and even museums, we went to all the "must sees".
We were exhausted! We made our way to a little Café, called "Antiquaires" and had a really nice meal of escargots (for Zach, he wanted to try), duck and steak. It was really quite good! But the rest was so welcome, and the conversation at dinner was hilarious ( and the reason we do these trips!)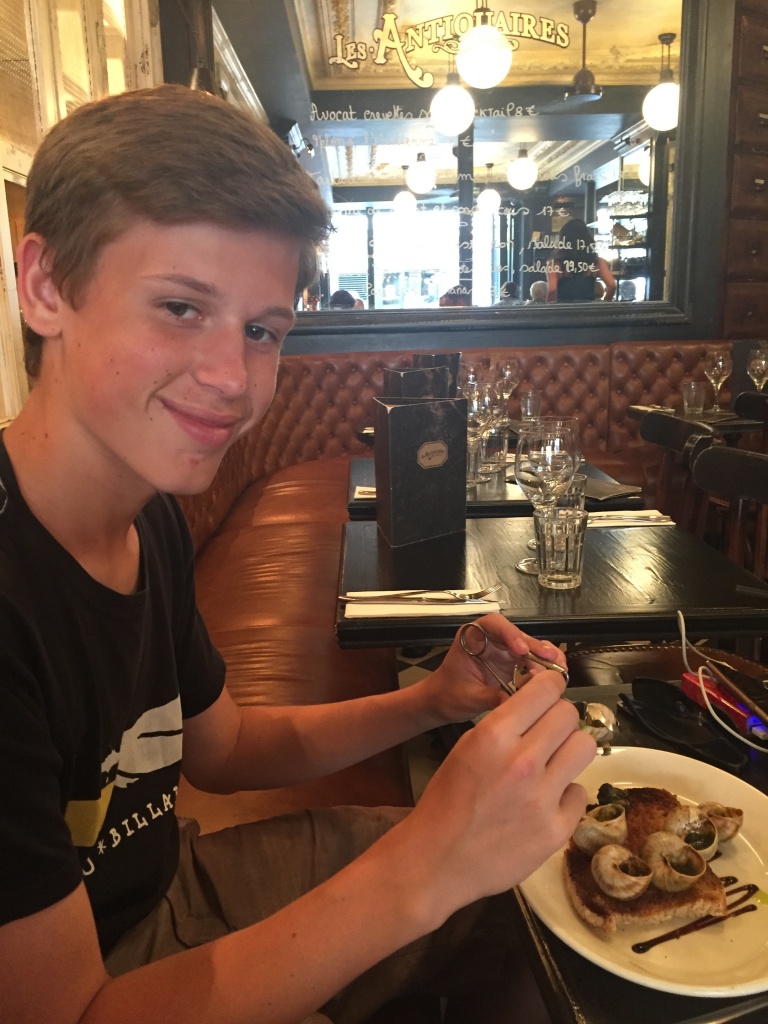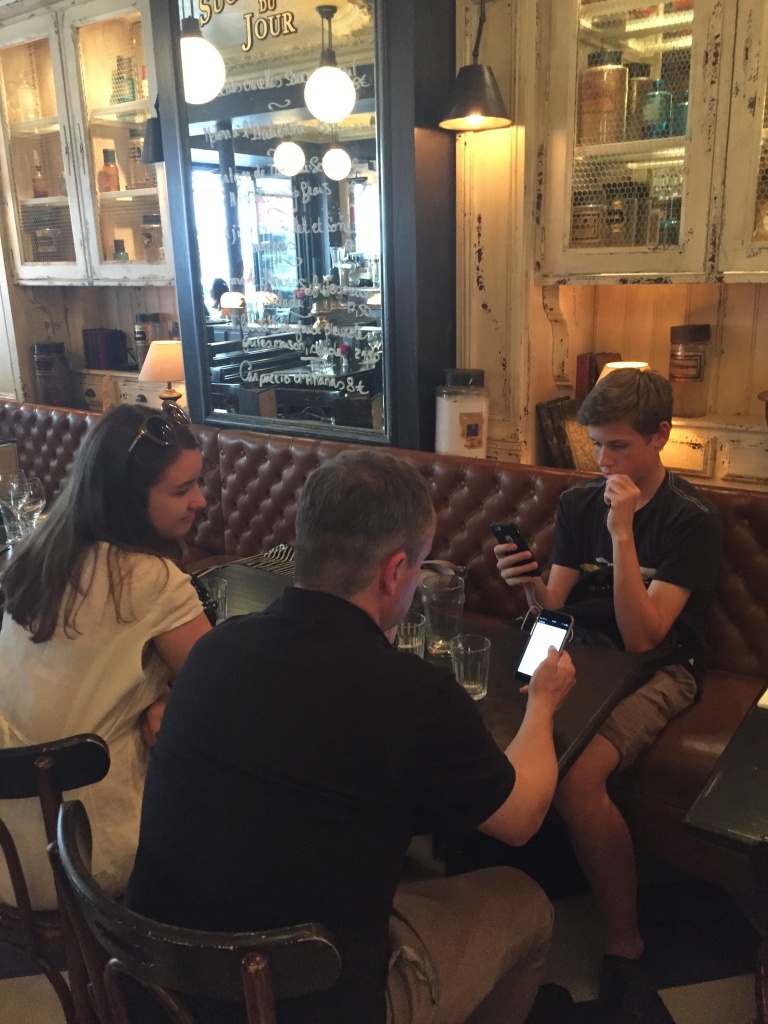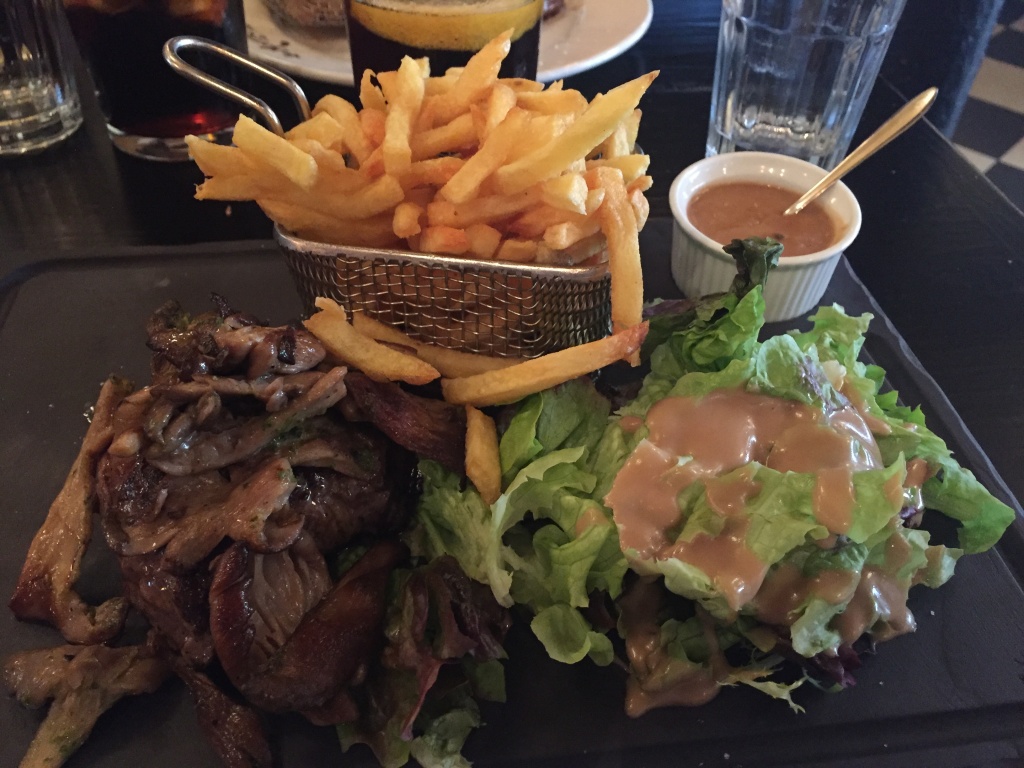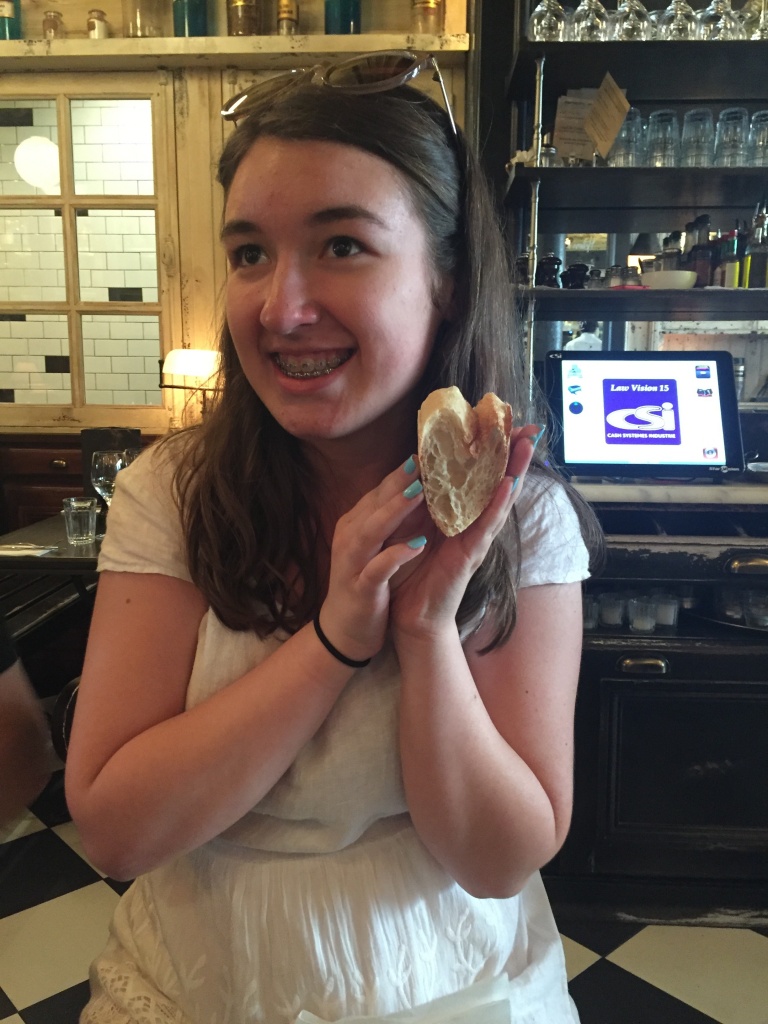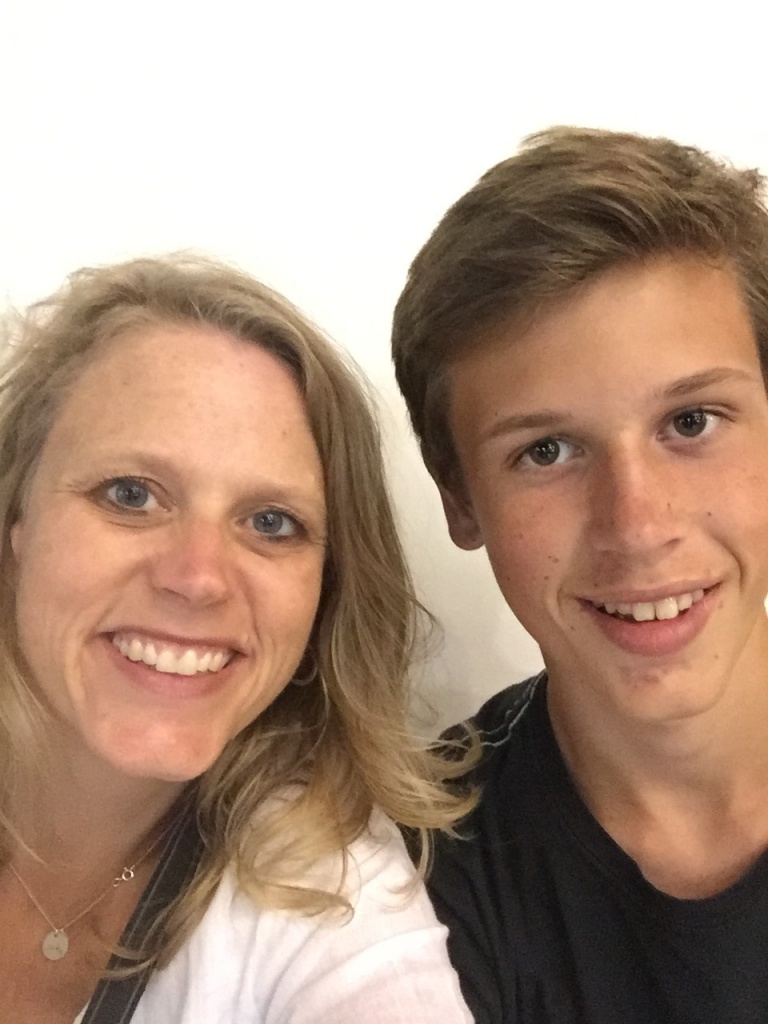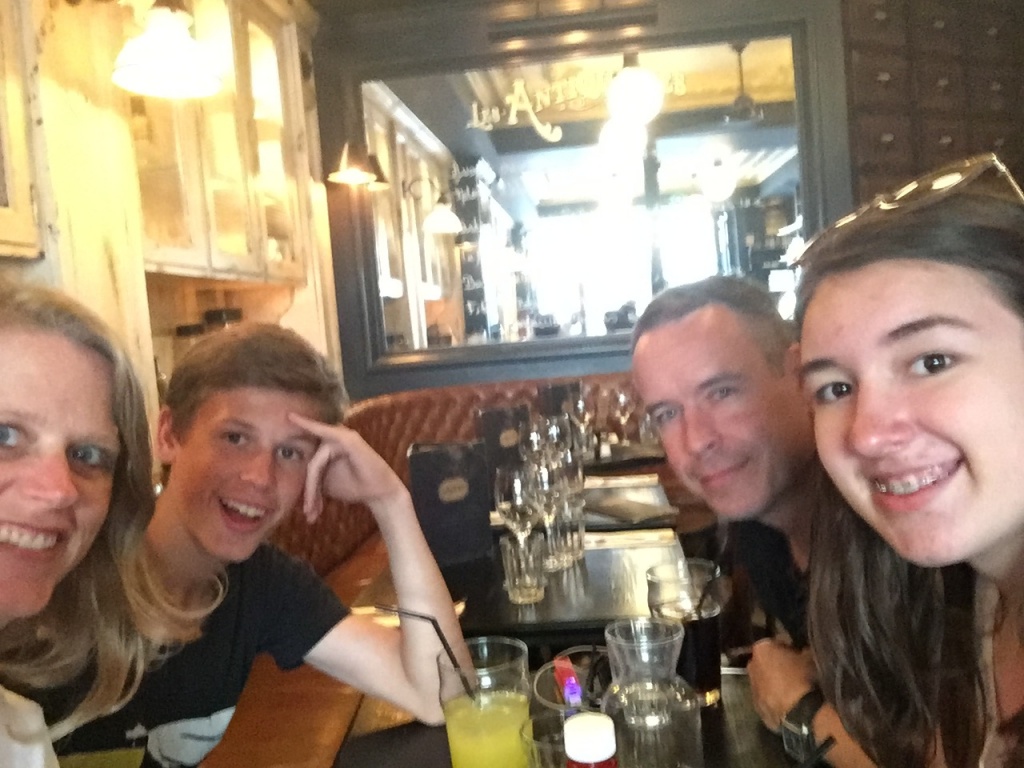 After dinner, we headed to the Louvre (it was open late tonight) where we again, followed the superb Rick Steves "must see Louvre" guide and followed it to a tee….which of course captured the Mona Lisa.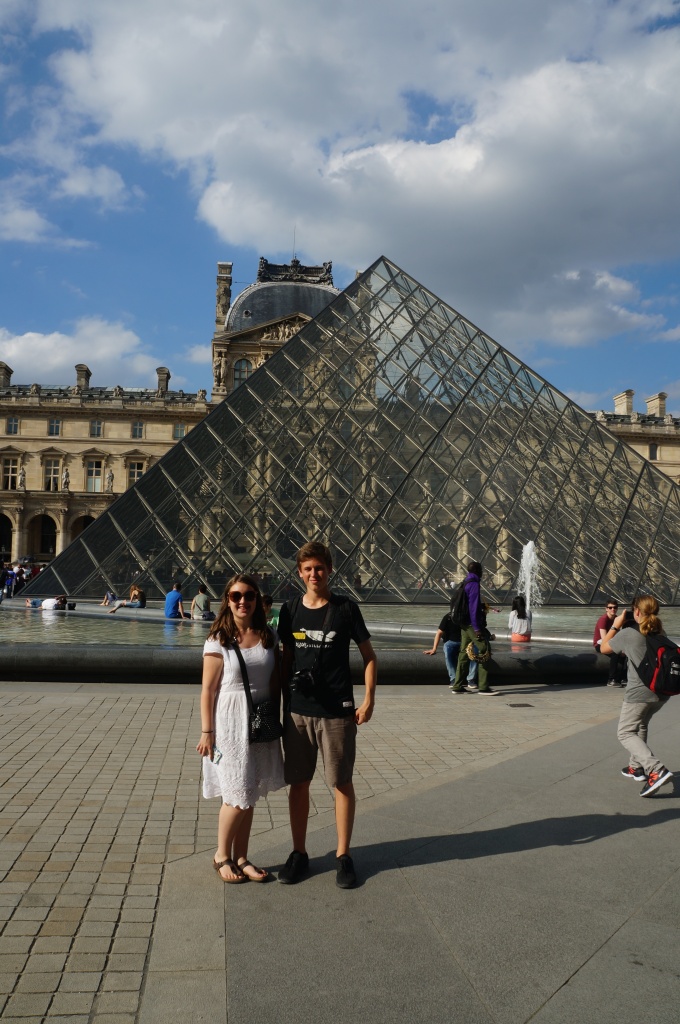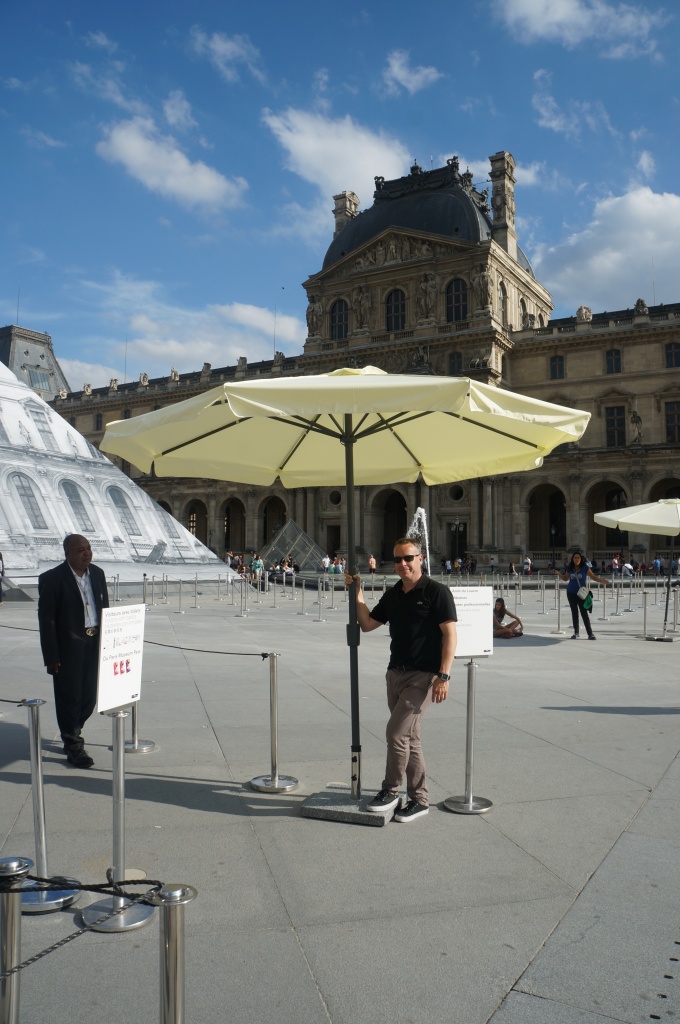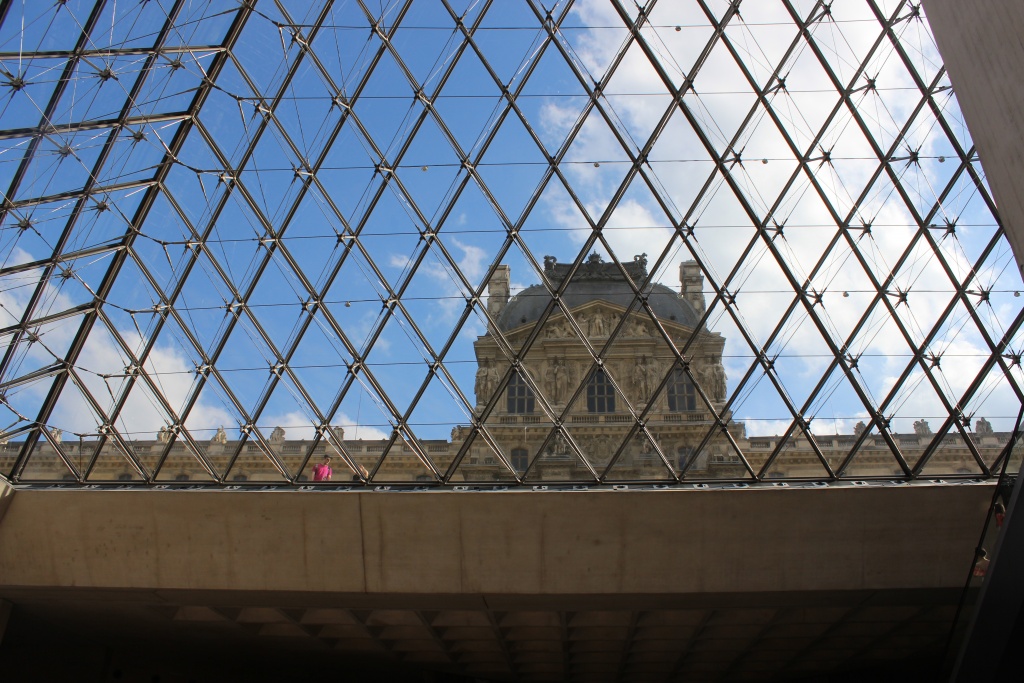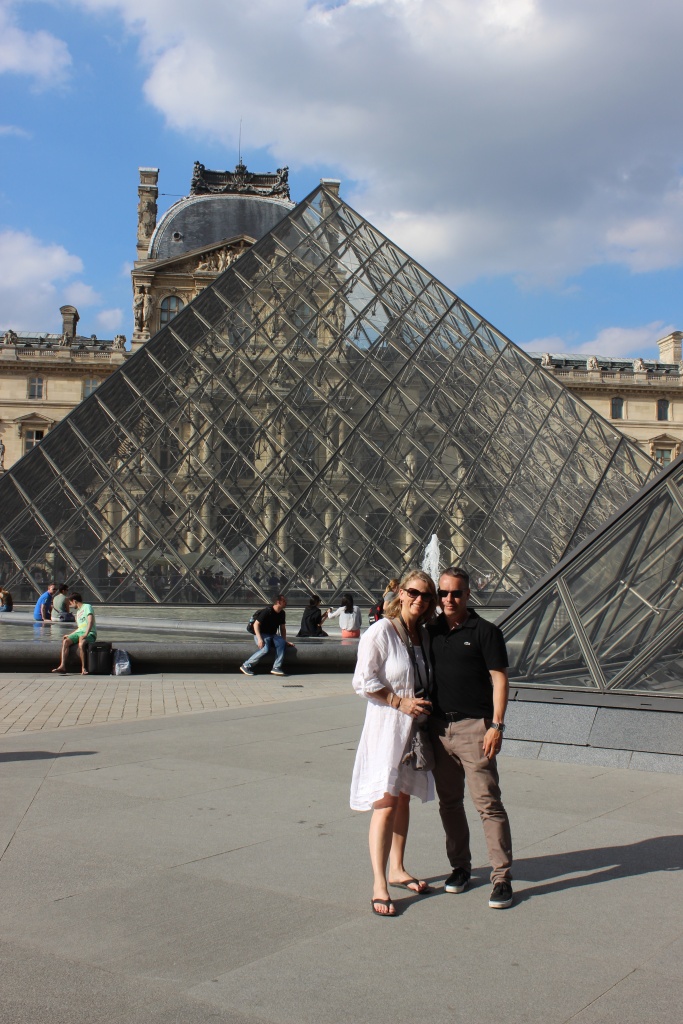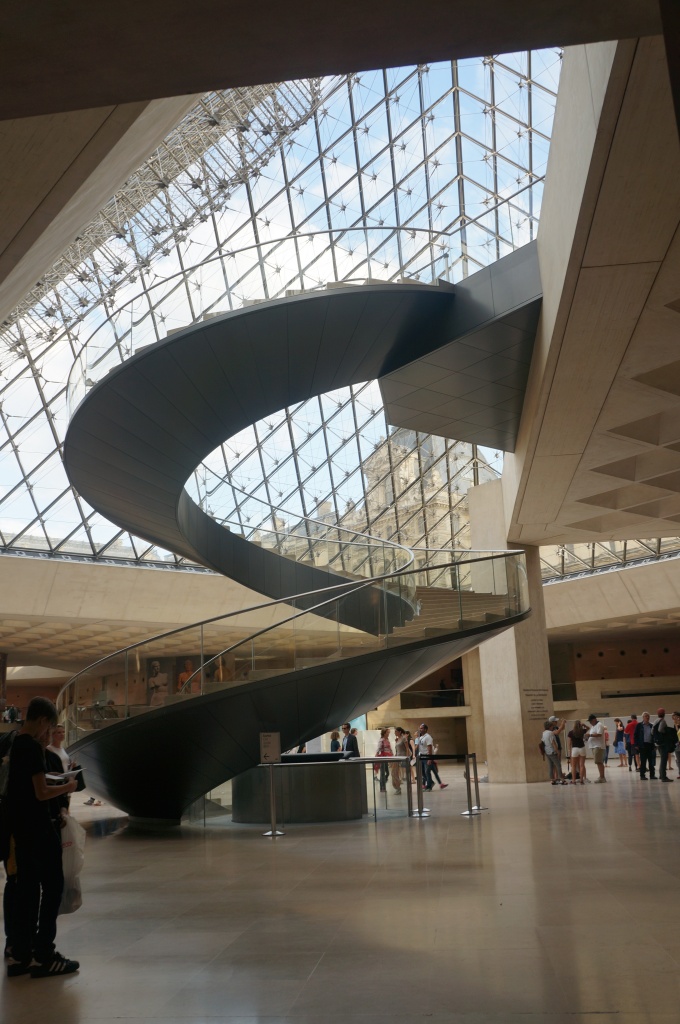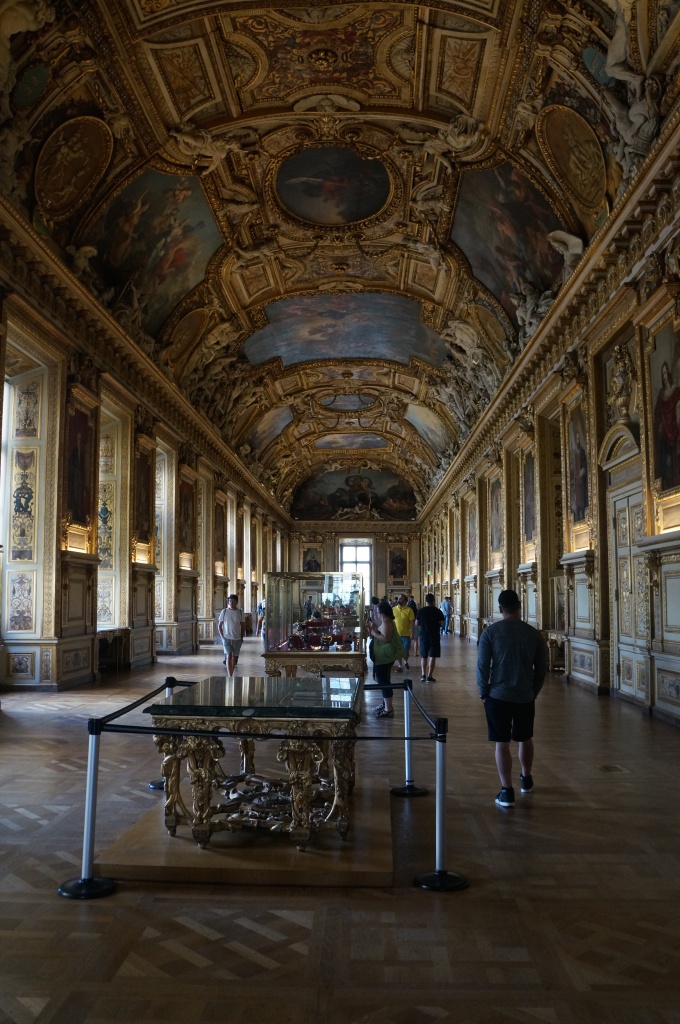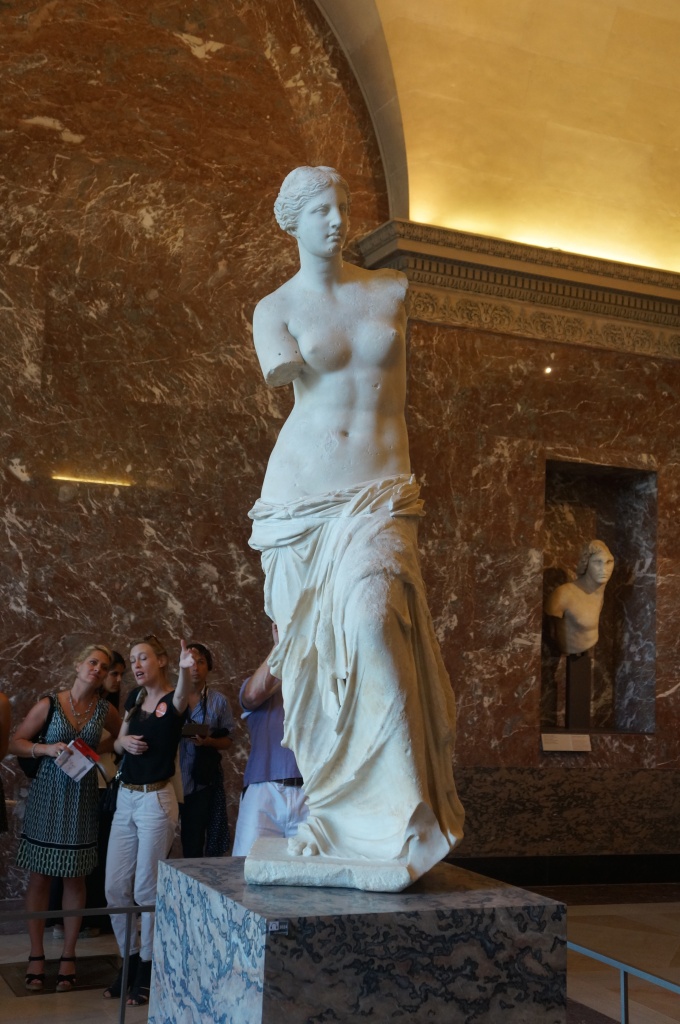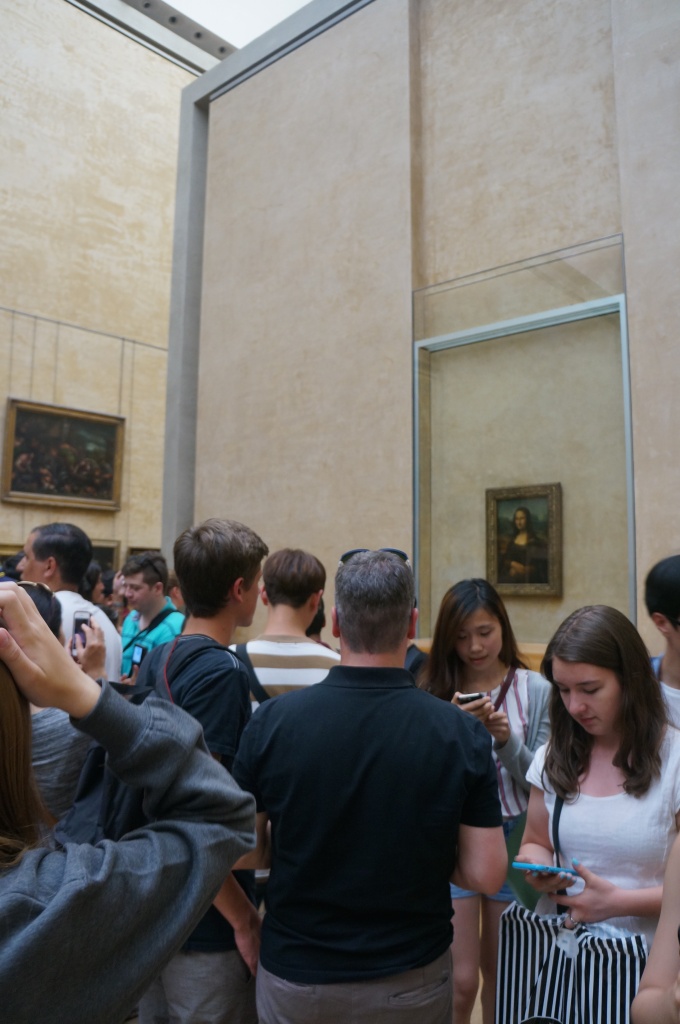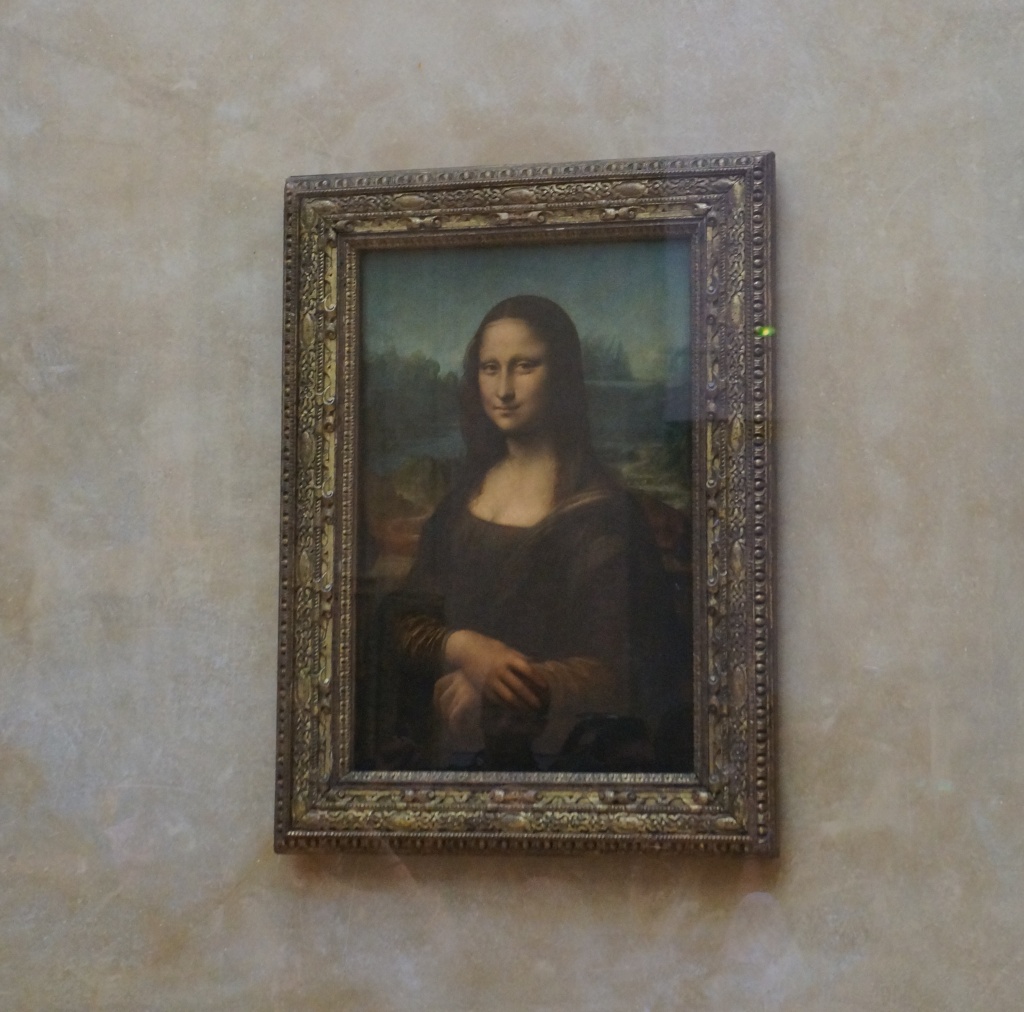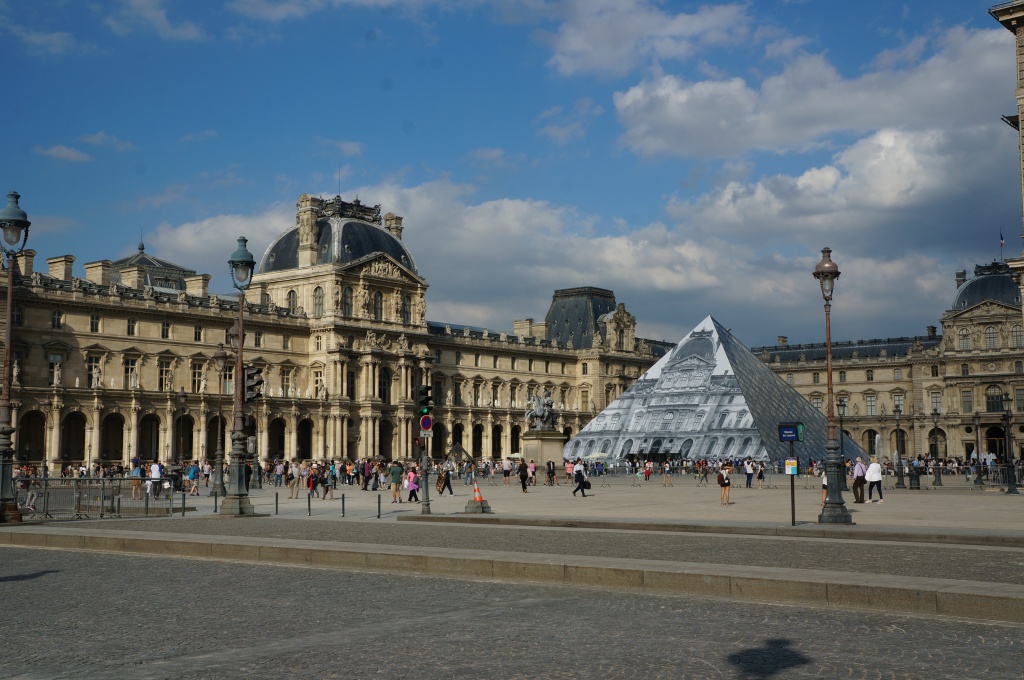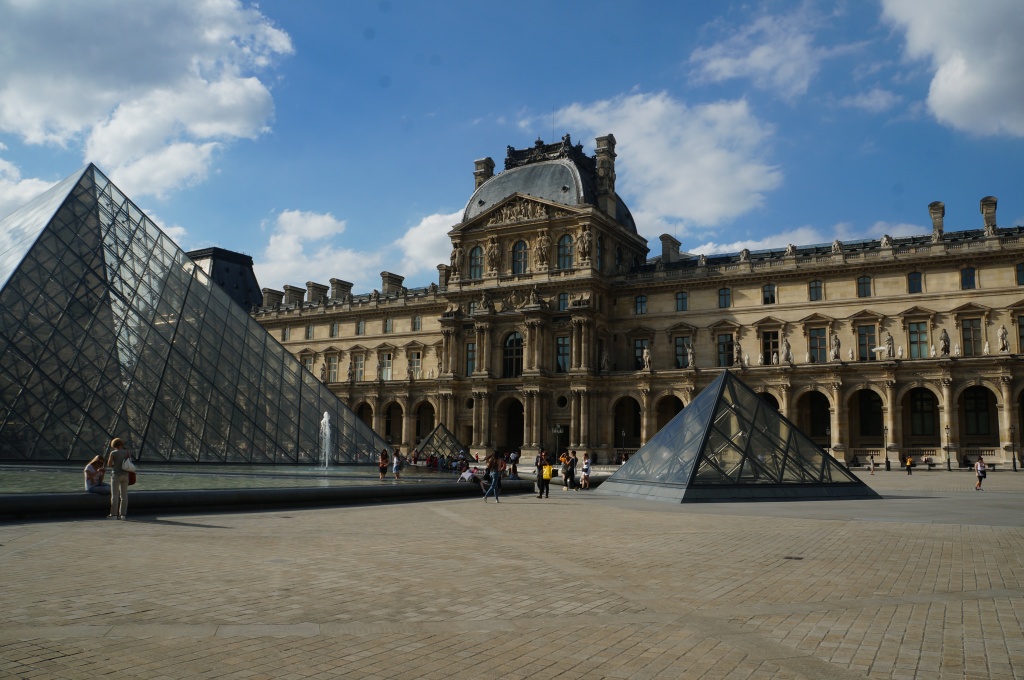 We were literally dying after all that, so headed back to the hotel for a good long rest.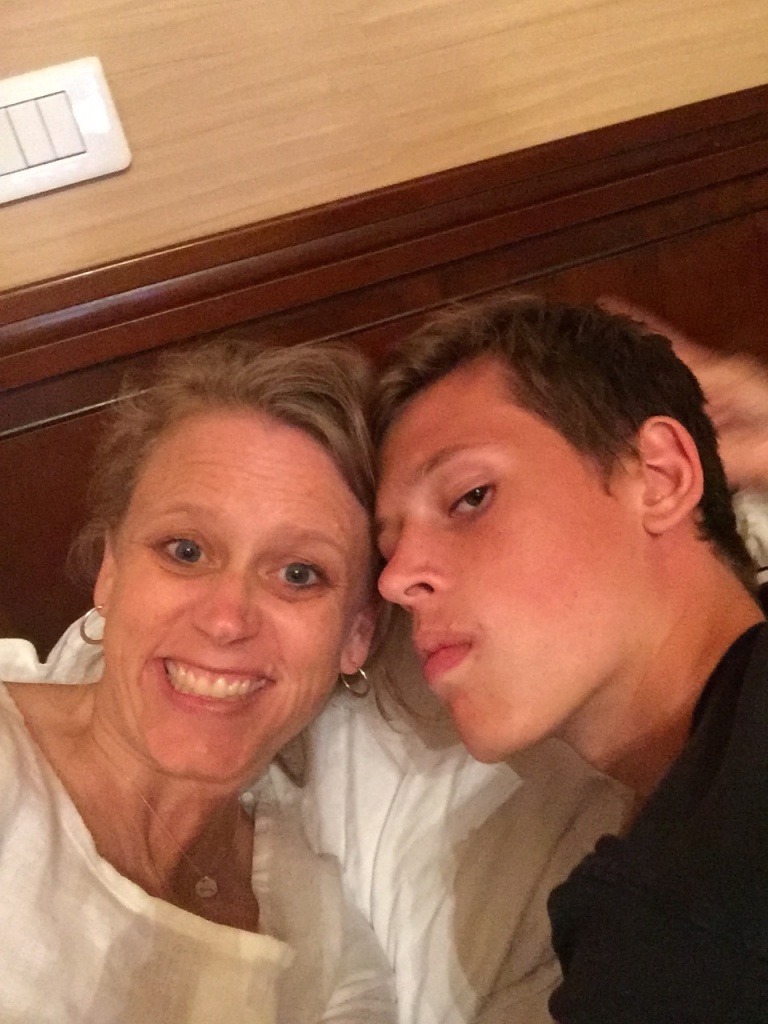 We took a quick walk to see some Paris lights, then headed home for the night!