We decided to take the train from Hamburg to Berlin. I love European train stations and wanted to get to enjoy taking a high speed train.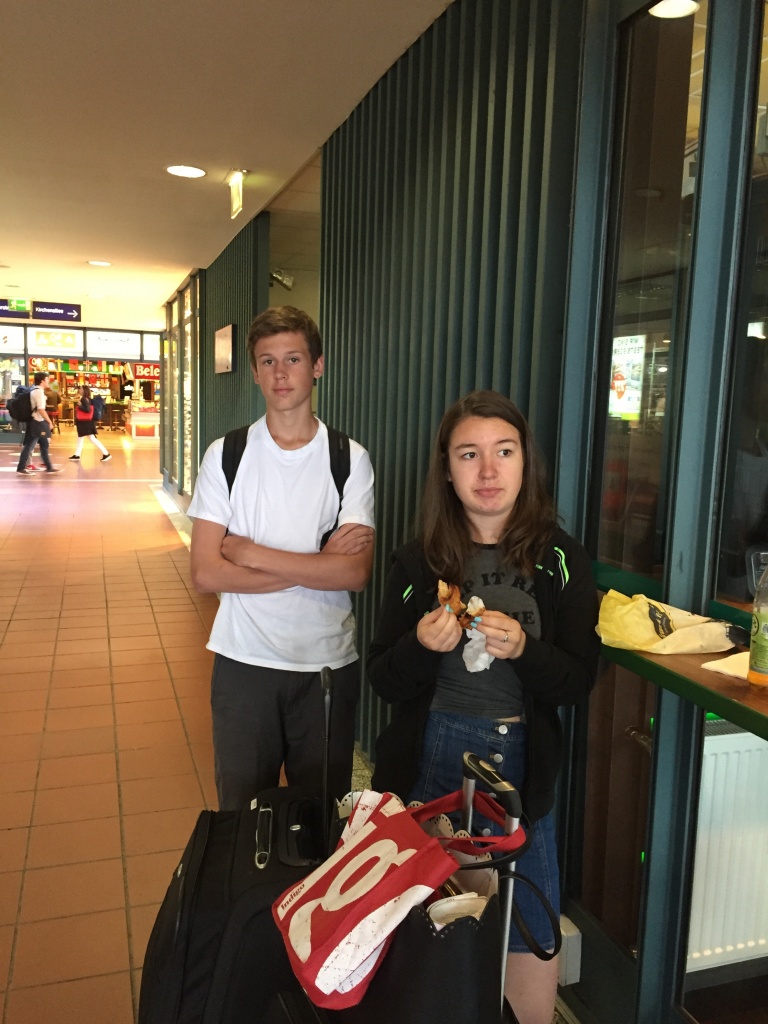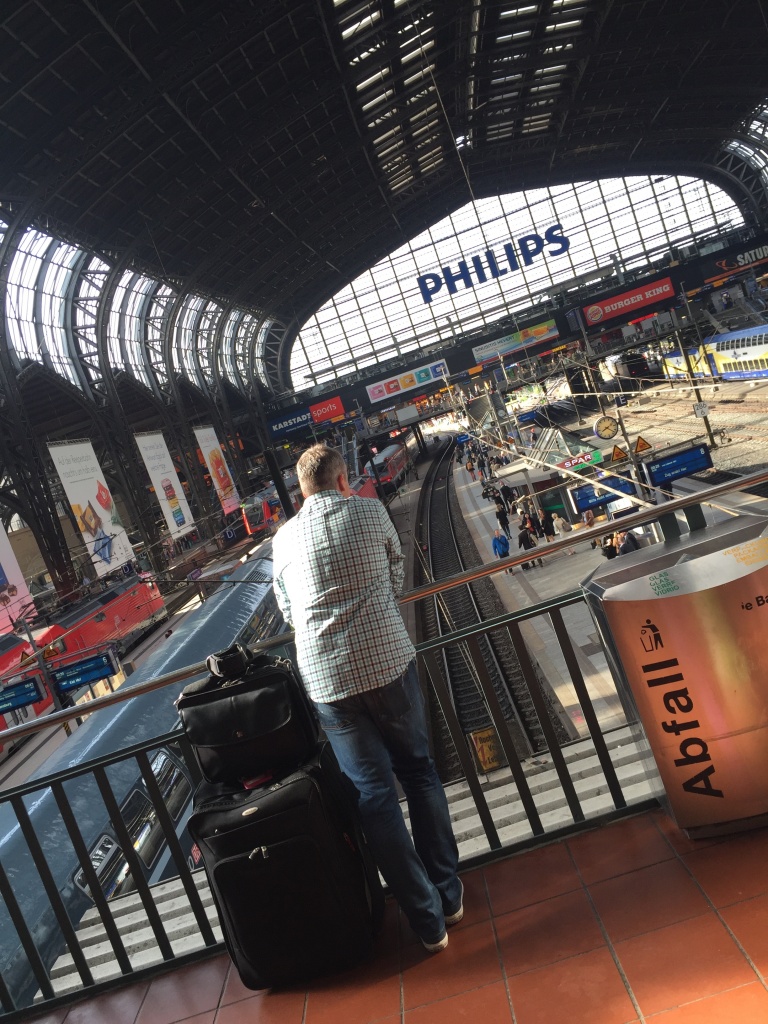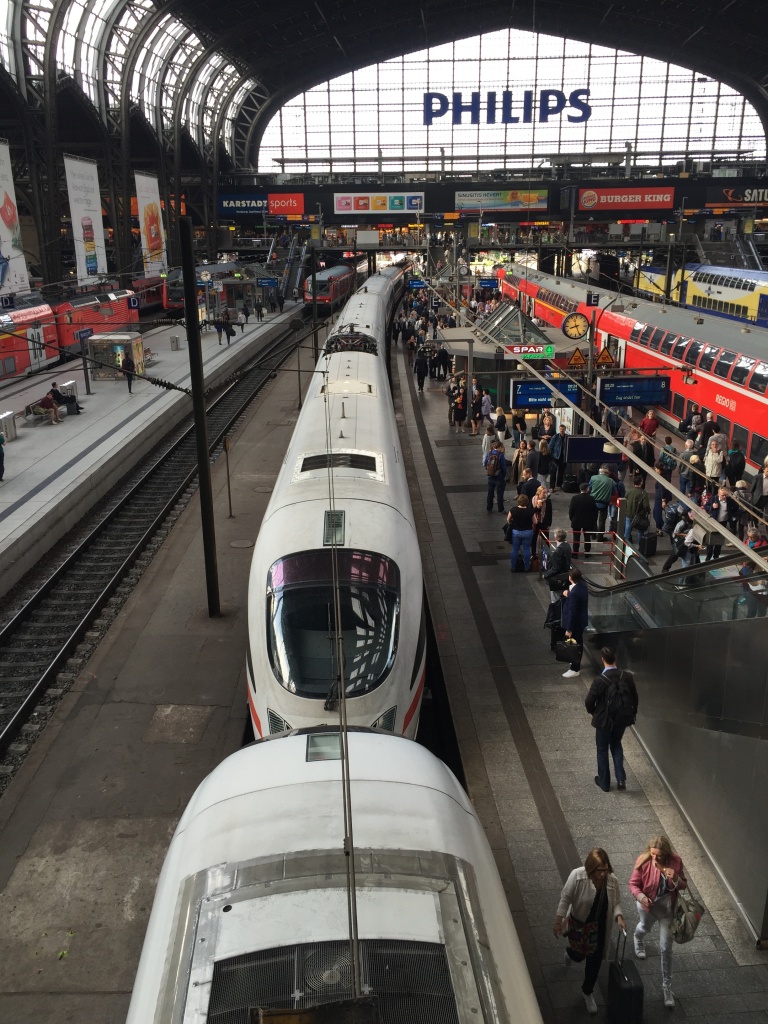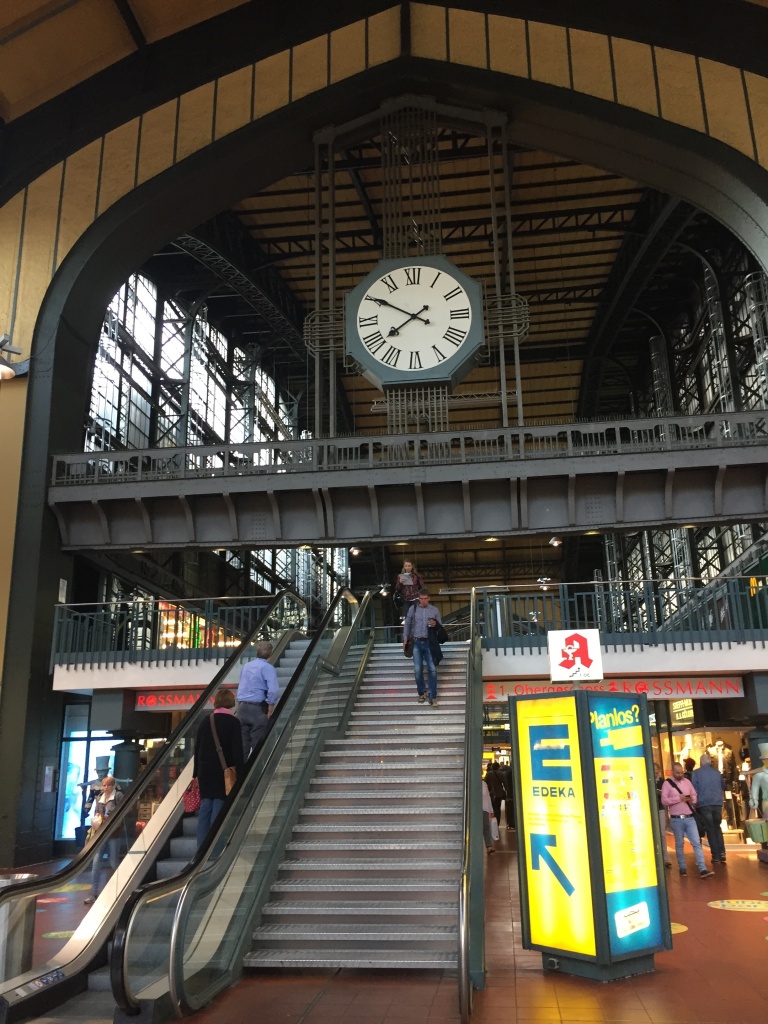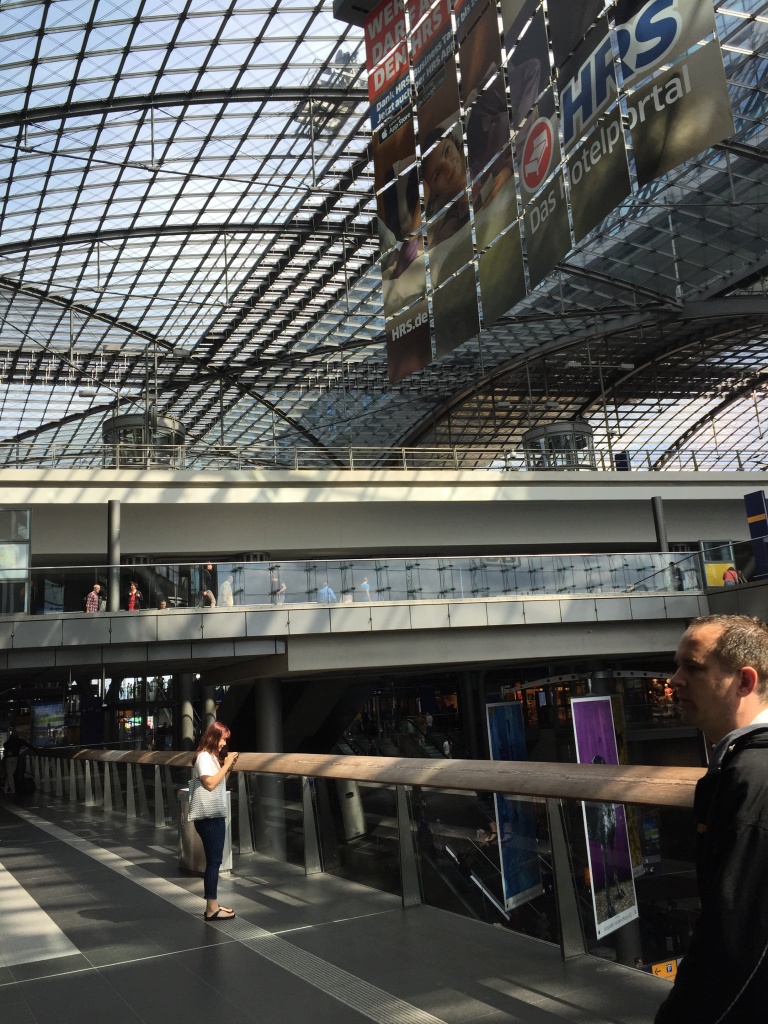 We all sort of missed out on a lot of the scenery unfortunately, as we were all catching up on our writing, work (Rob) and sleep:)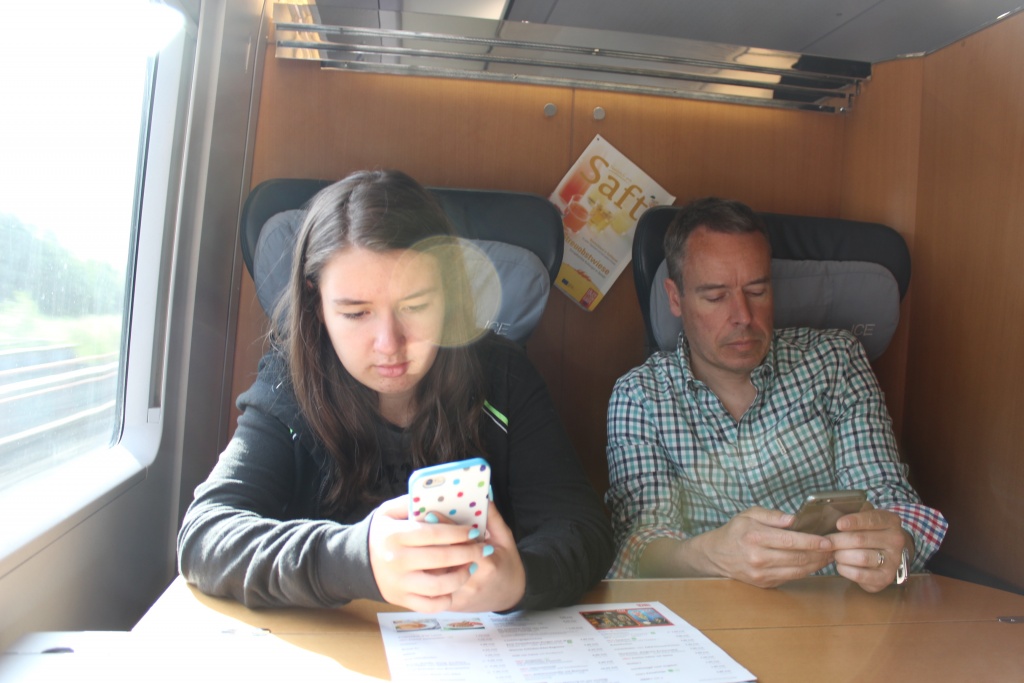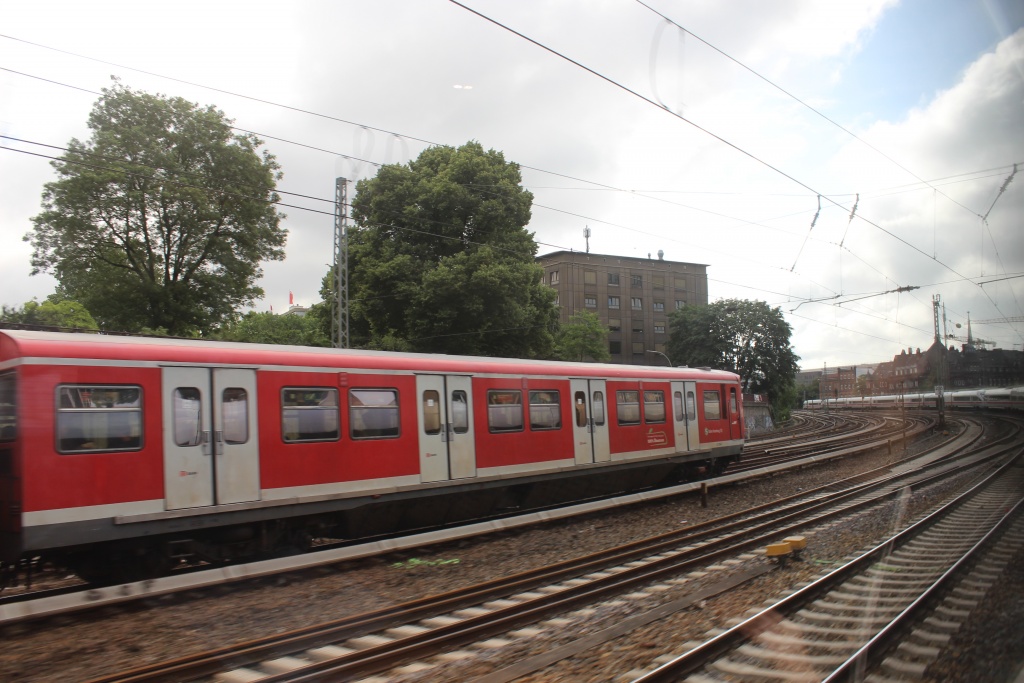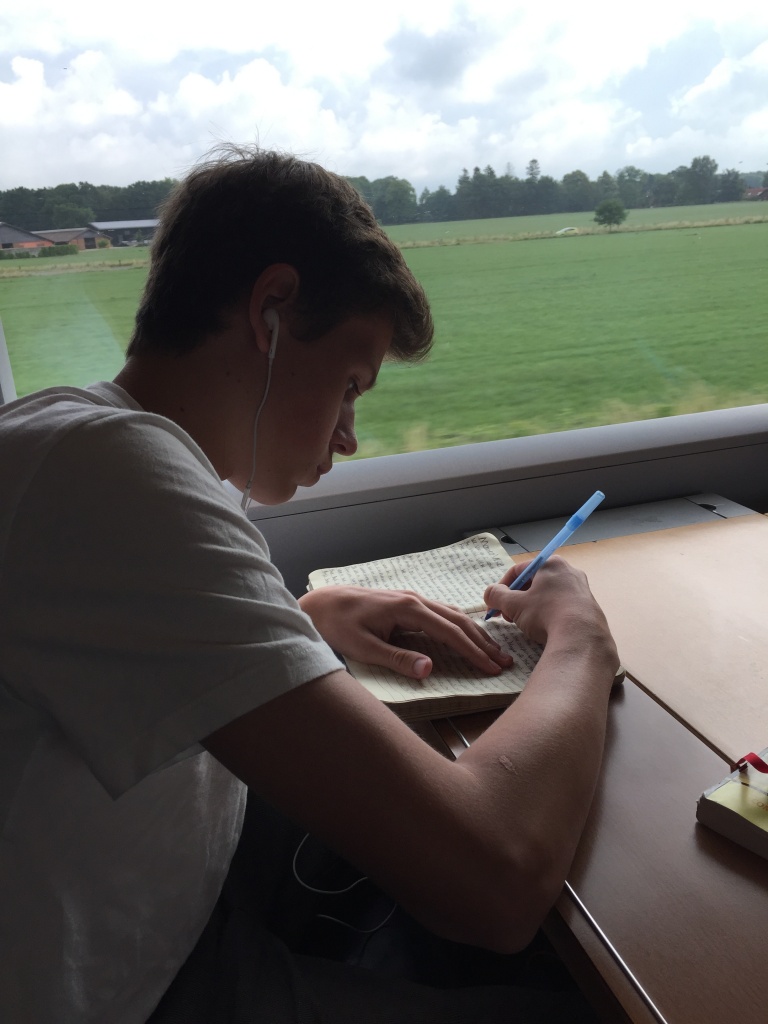 I had a bit of a panic moment when I saw a stop for Berlin and we needed to get off the train (it was going on to Munich). Alas, it was not the right stop as we were going to Berlin Central station. Everyone had a good laugh about my panic and it has become the biggest joke that makes us burst out laughing as they imitate me. Luckily, no one filmed it:)) I won't get into it, but let's just say that everyone on the train thought I was some crazy Canadian (although likely American) woman!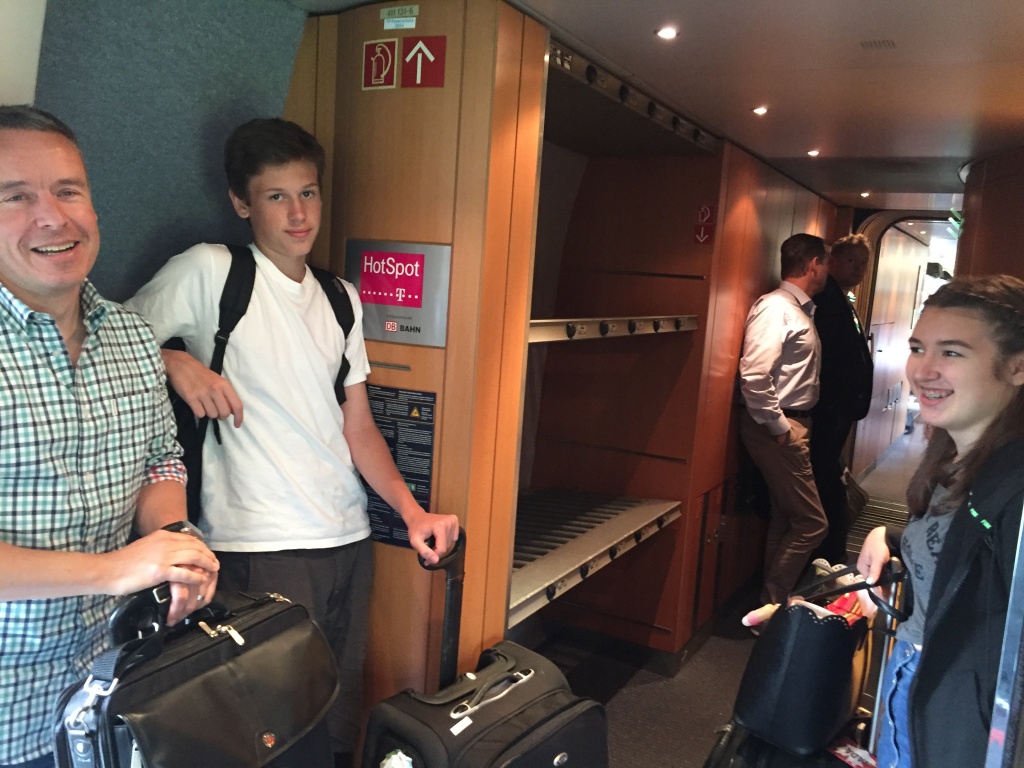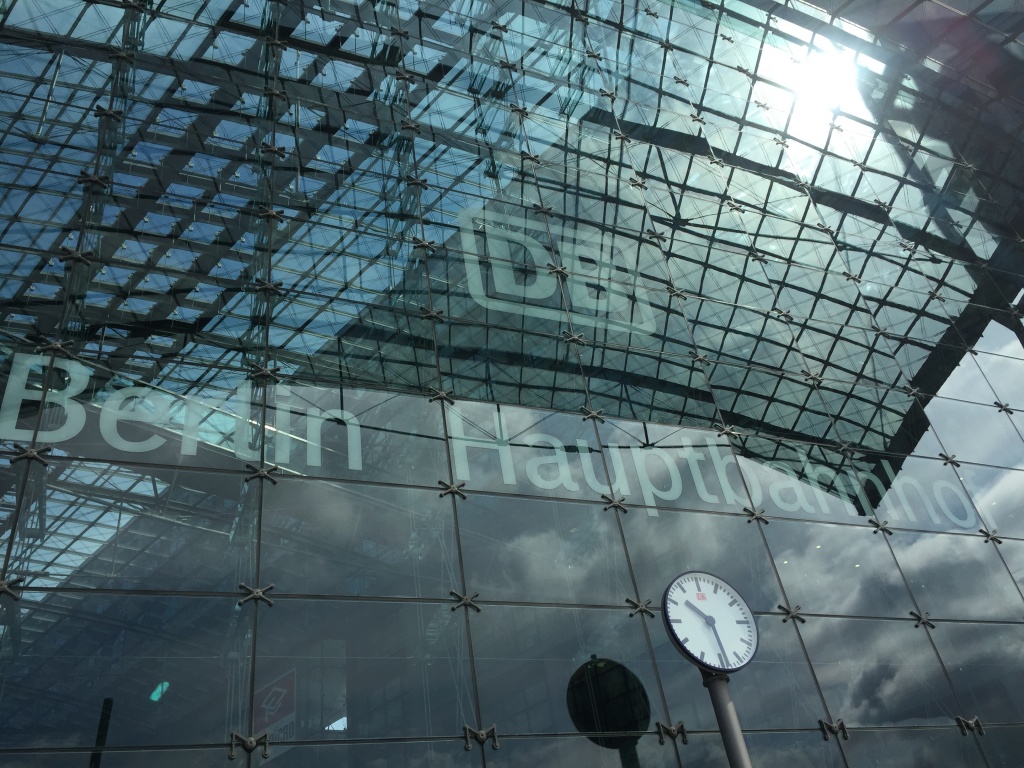 We arrived and took a cab to our hotel – the NH Berlin, which was super nice! They weren't ready for us to check in, so we didn't waste any time and just headed out for the day.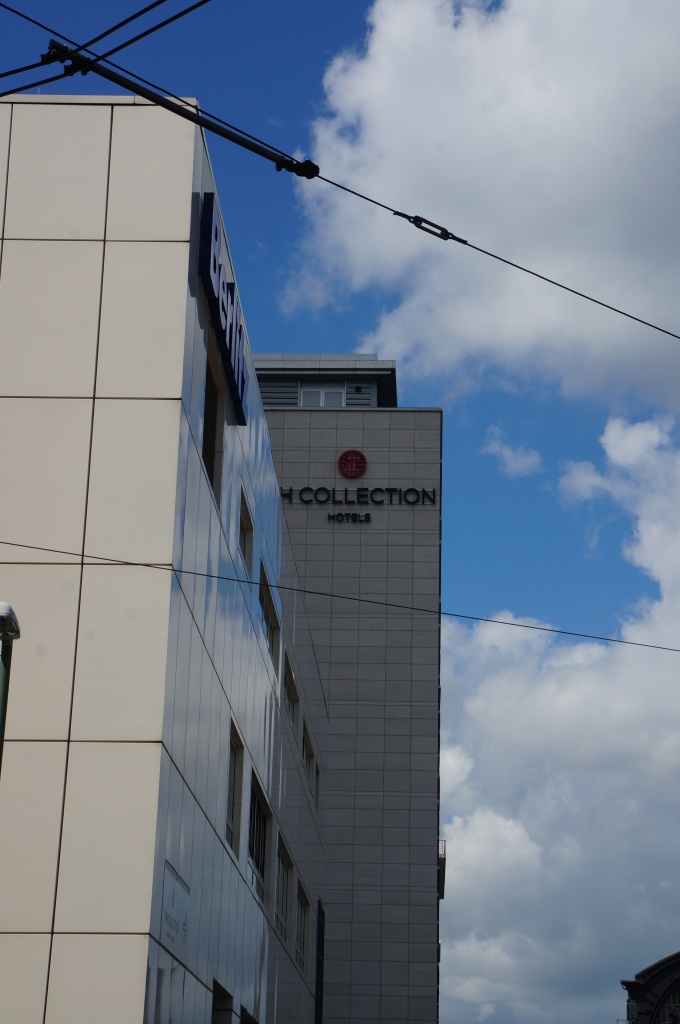 Coming to Berlin, we knew there was a TON to see. Just like Paris, we decided we would take a "sampler" approach. A little bit here, a little bit there. So we squeezed in a lot at surface level, with the intention that one day if anyone wants to return, they know what to return to (and if we never return – we have had a nice taster sample!)
We strolled along looking for somewhere to eat and came across the Berlin Cathedral, which we decided to explore and climb the tower. Gorgeous views of Berlin. A nice introduction.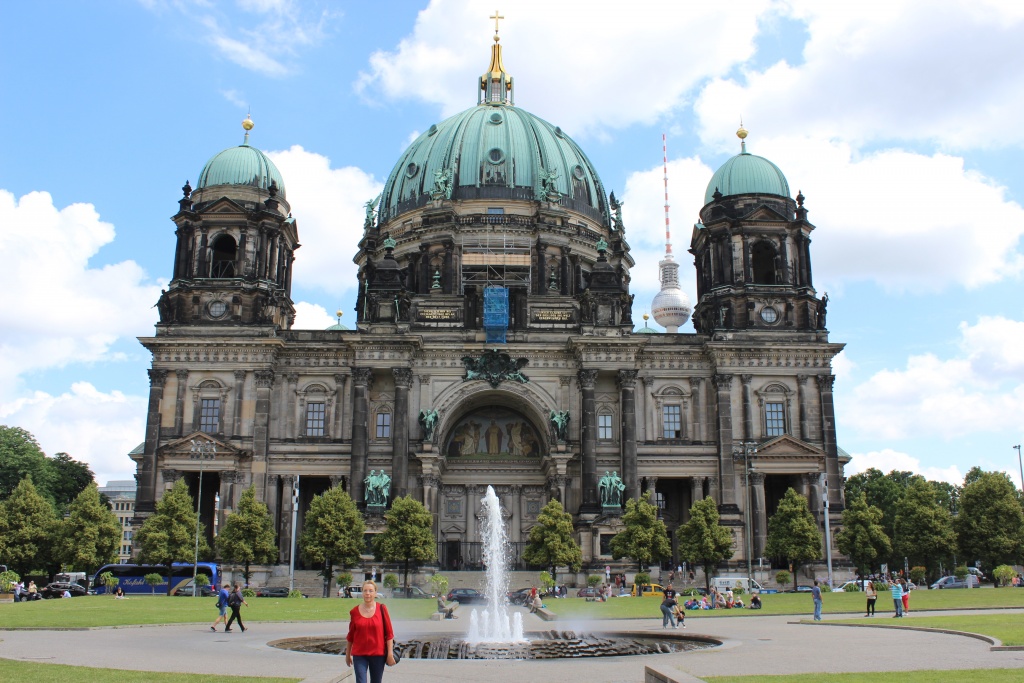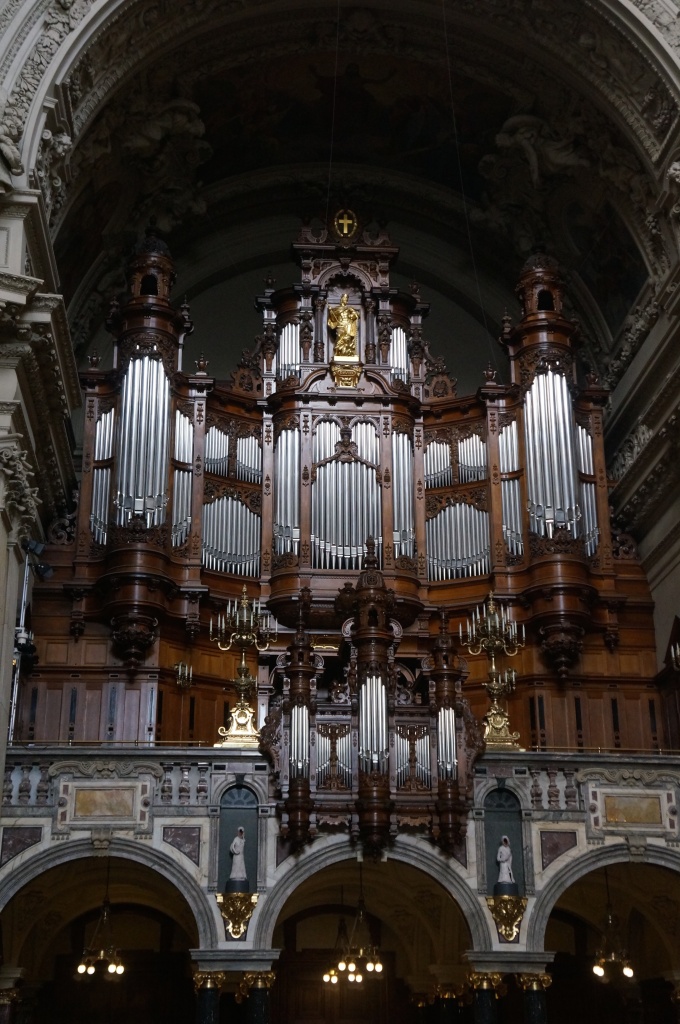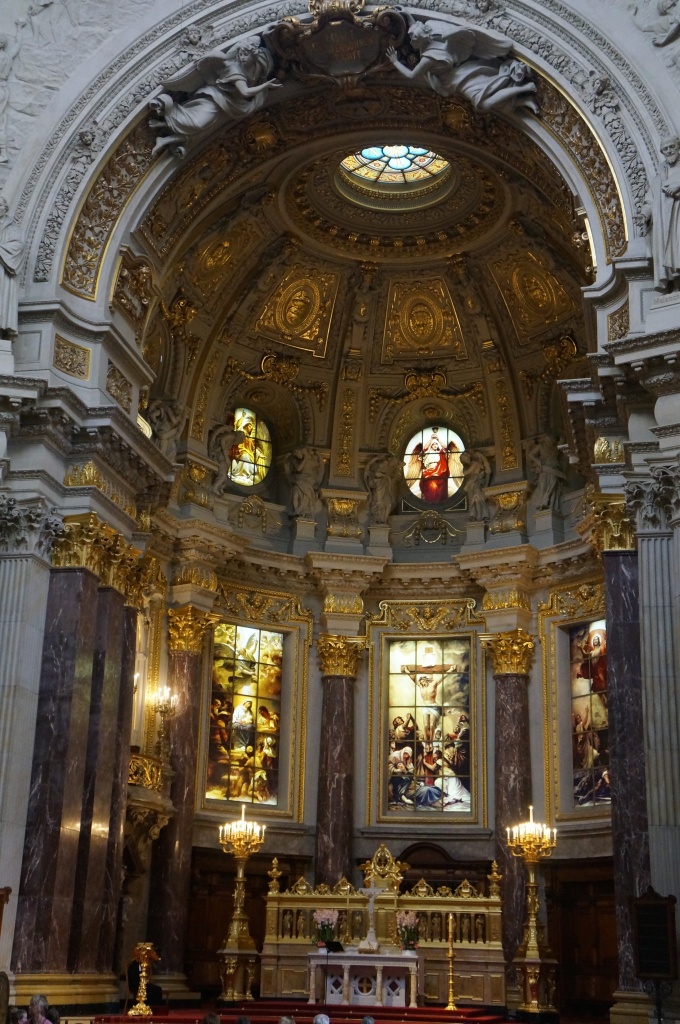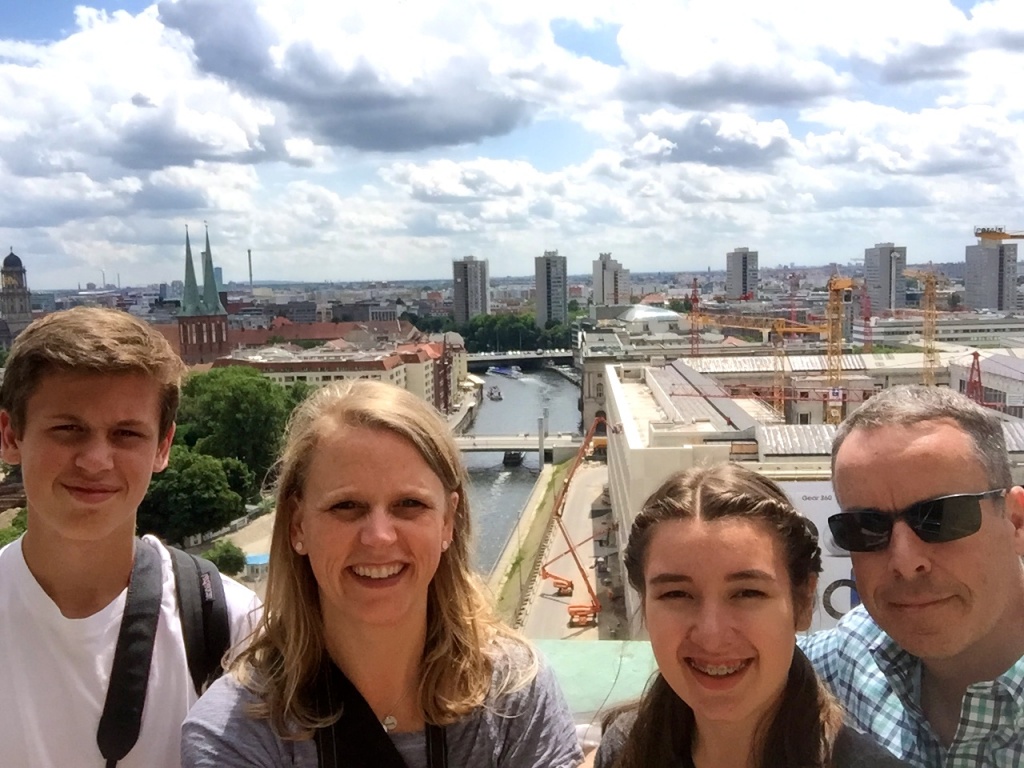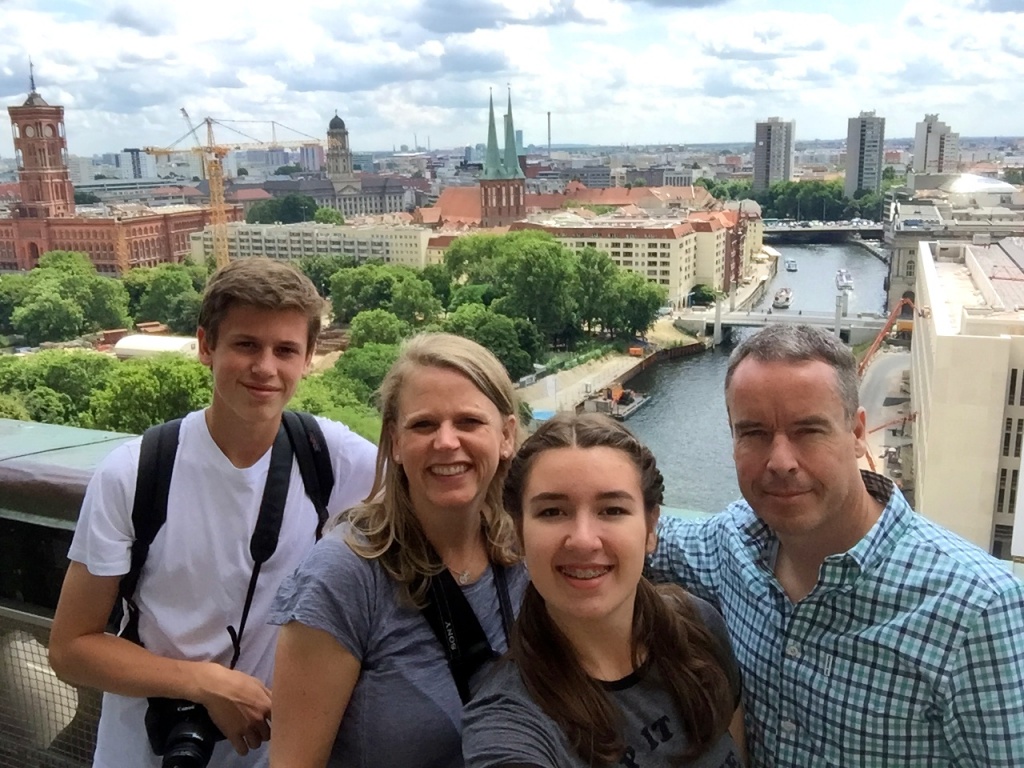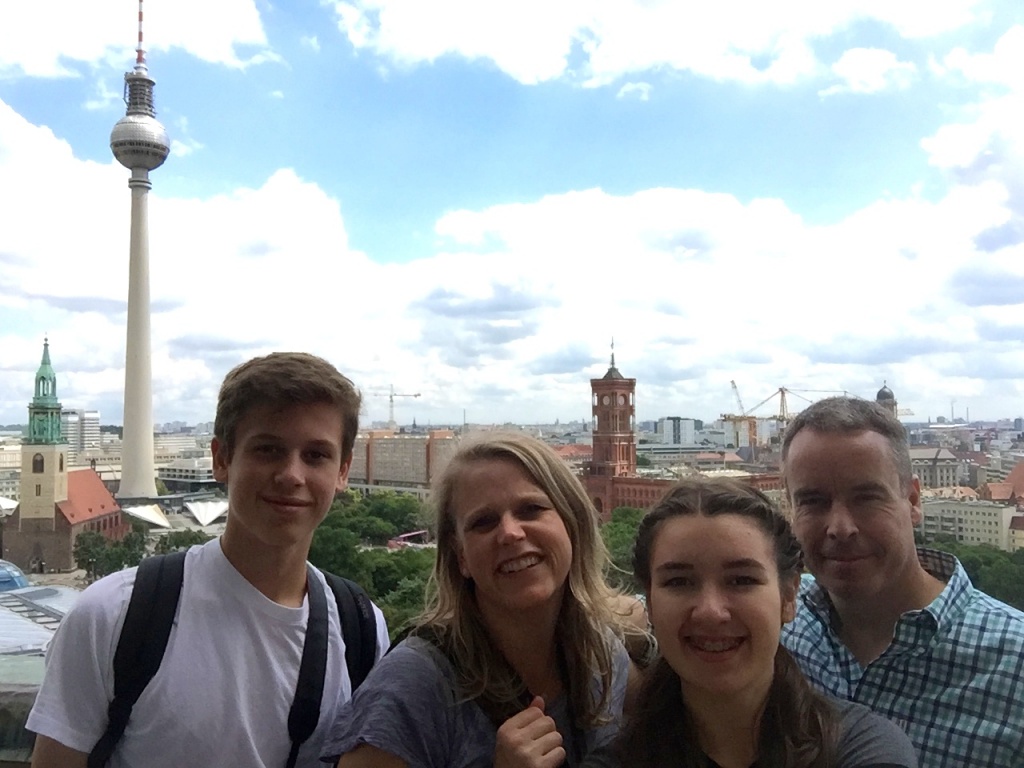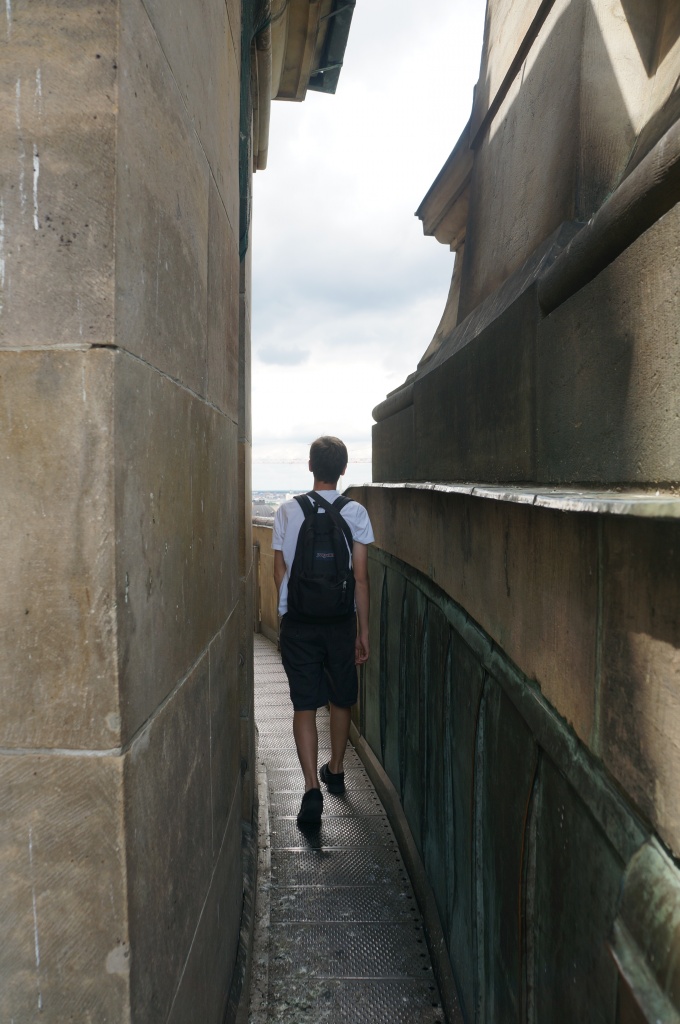 We found the super cool aquarium in the Radisson Blu, but could only see it from the lobby.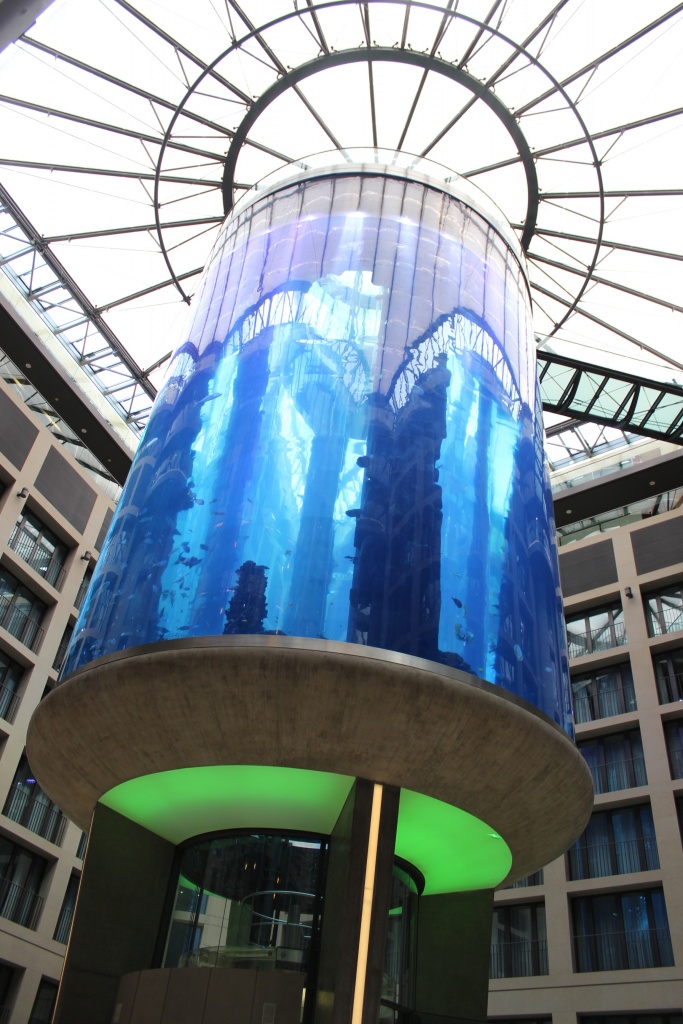 We stopped for lunch and had our first currywurst and it was "yummy" (using that word all trip now after the waitress at our restaurant in Hamburg made fun of me for using it!).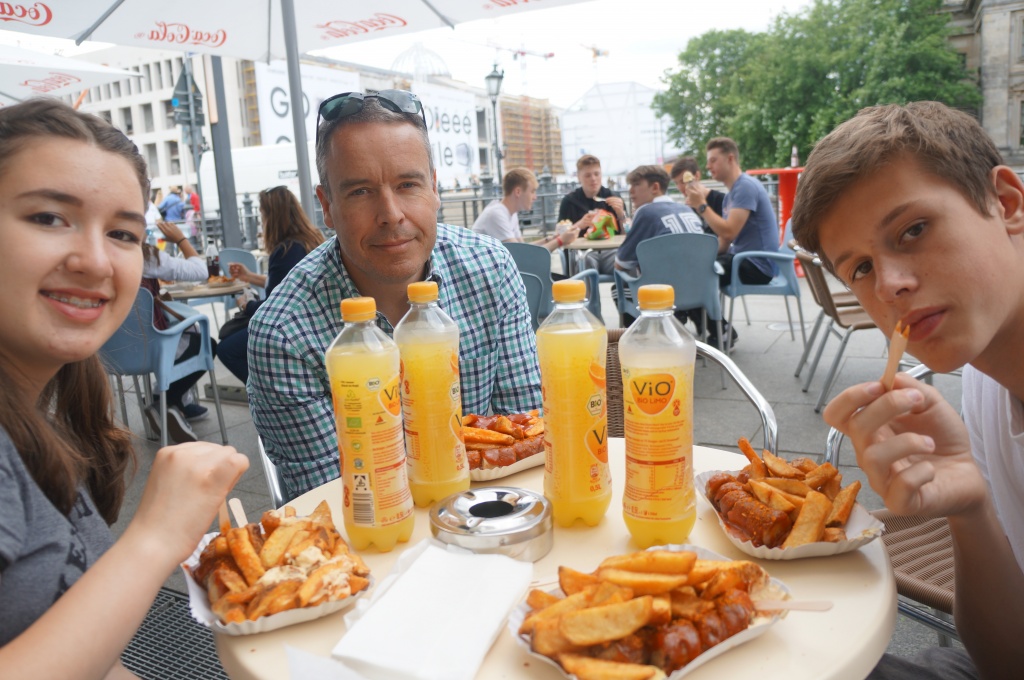 We then stopped for some ice cream while waiting for our tour to start: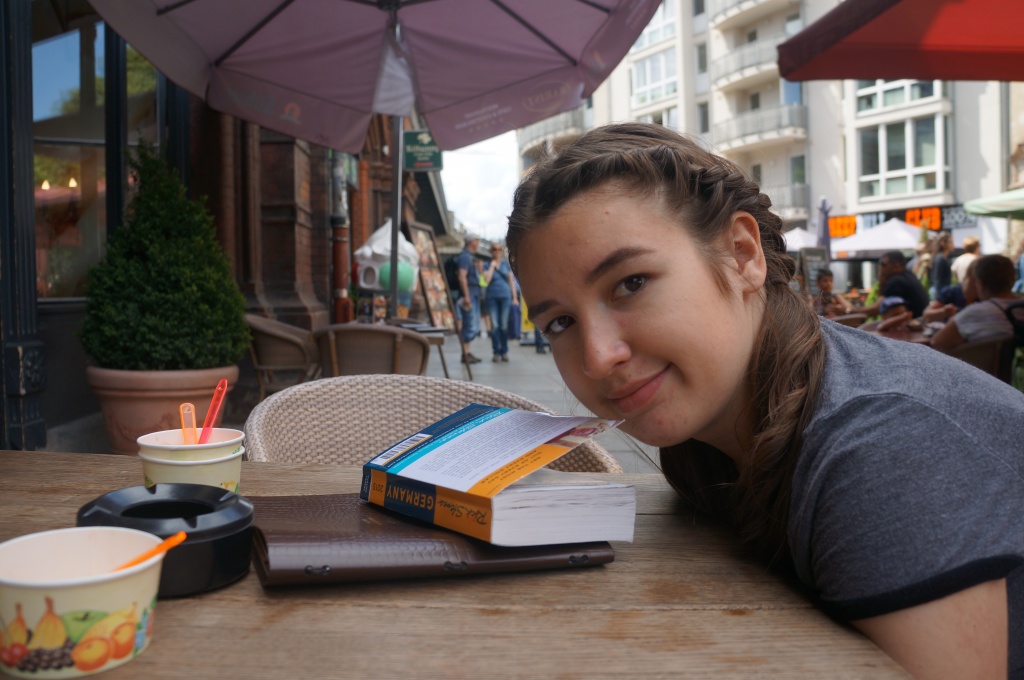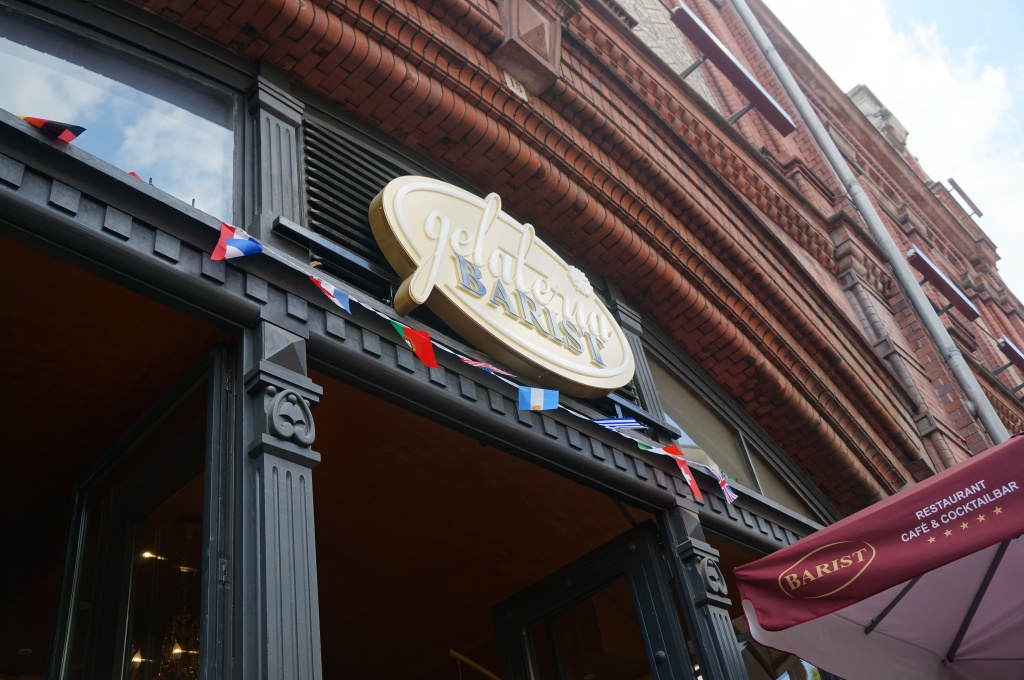 We then met up for a 4 hour walking tour of Berlin. We thought it would be great to have someone show us around and give us some history. It was really great, and we got to see a lot in 4 hours. Some highlights:
Now if only I can remember what everything is:
Museum Island: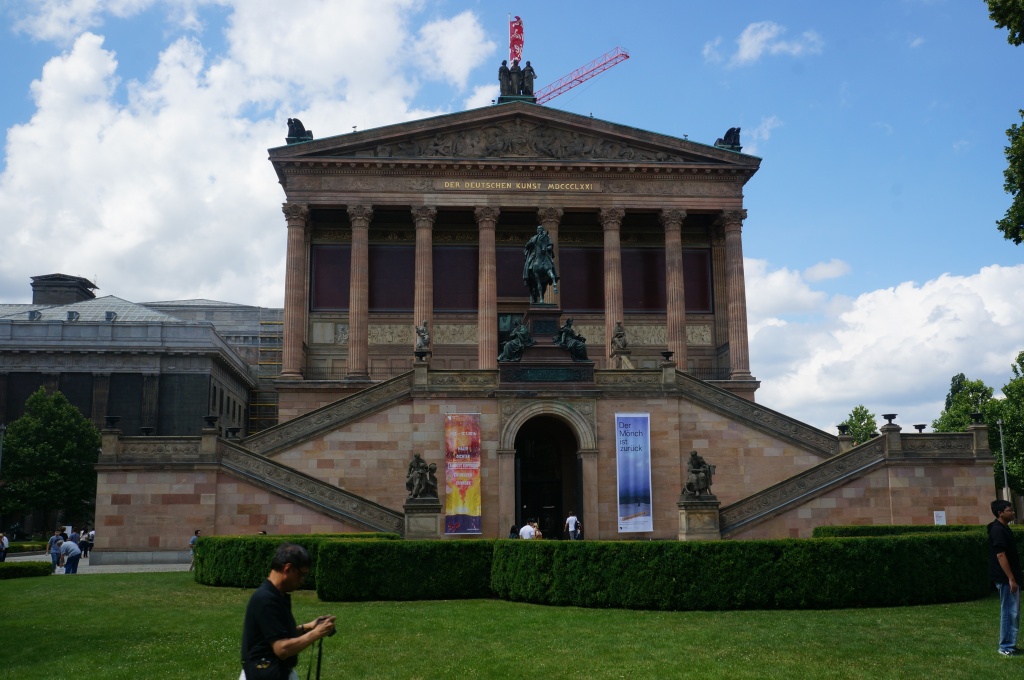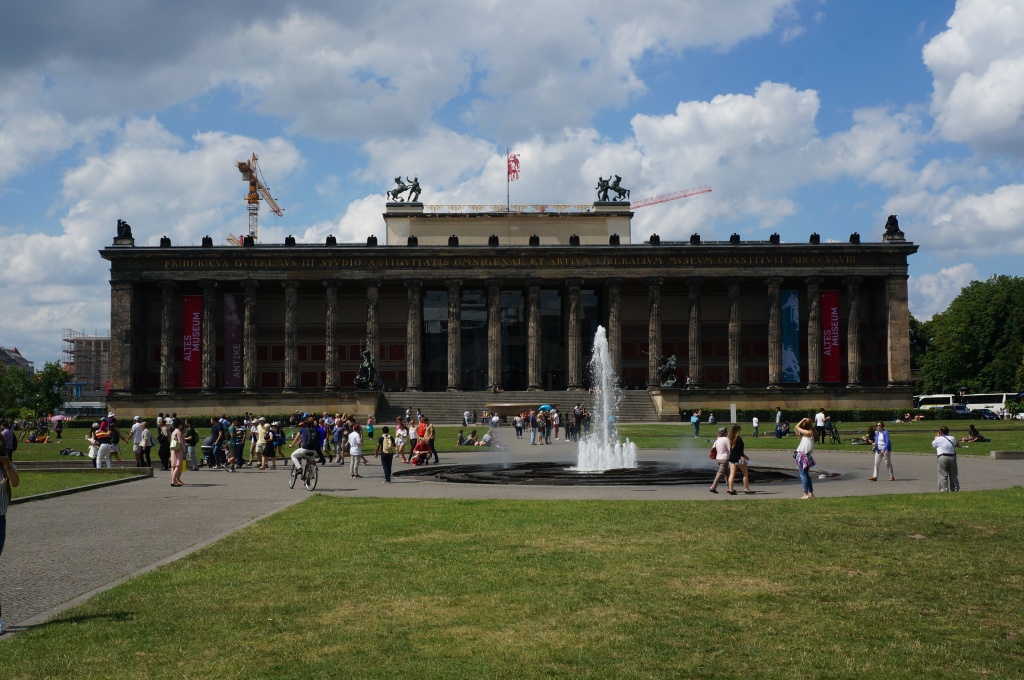 :
Neue Wache : Sculpture of Mother with her Dead Son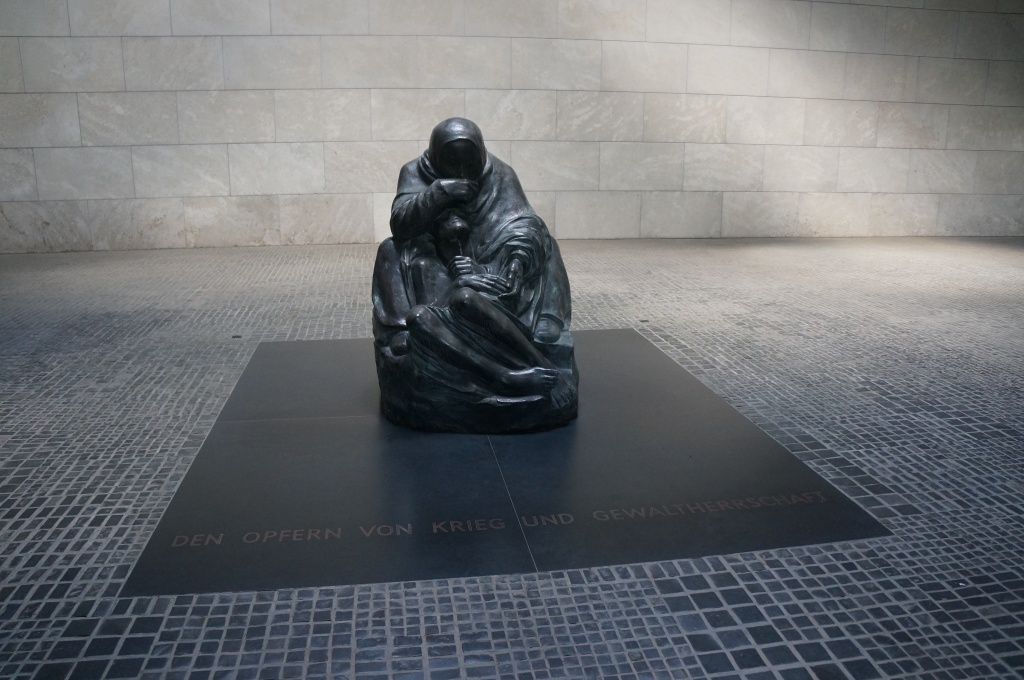 Bebelplatz : Memorial to the nazi book burning May 10, 1933. Heinrich Heine's famous quote from 1821: "That was only a prelude; where they burn books, they will in the end also burn people" (translated)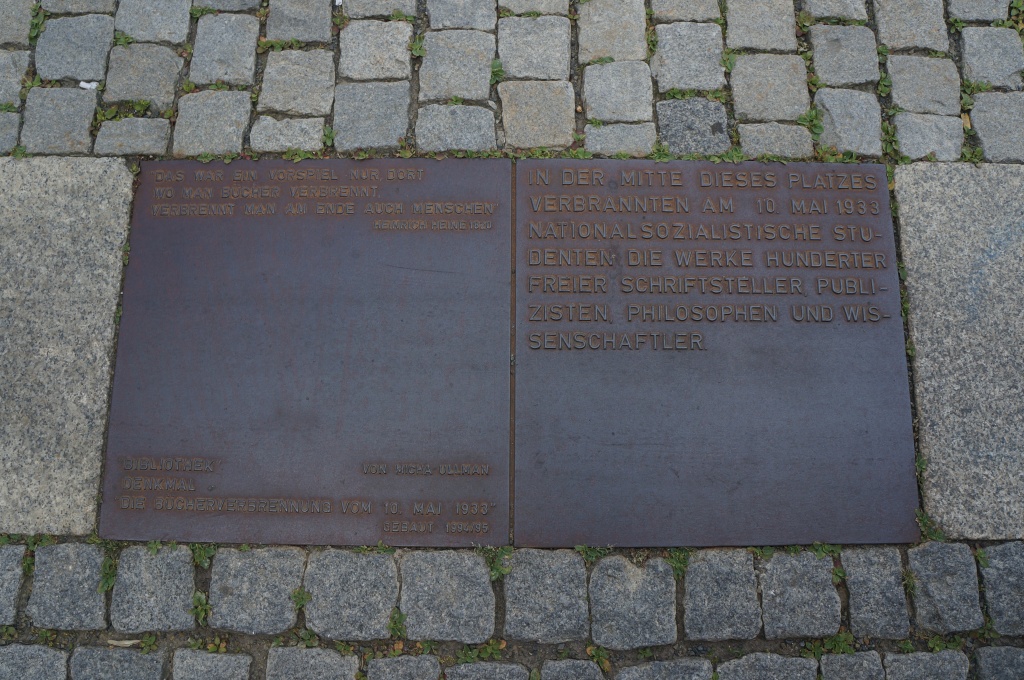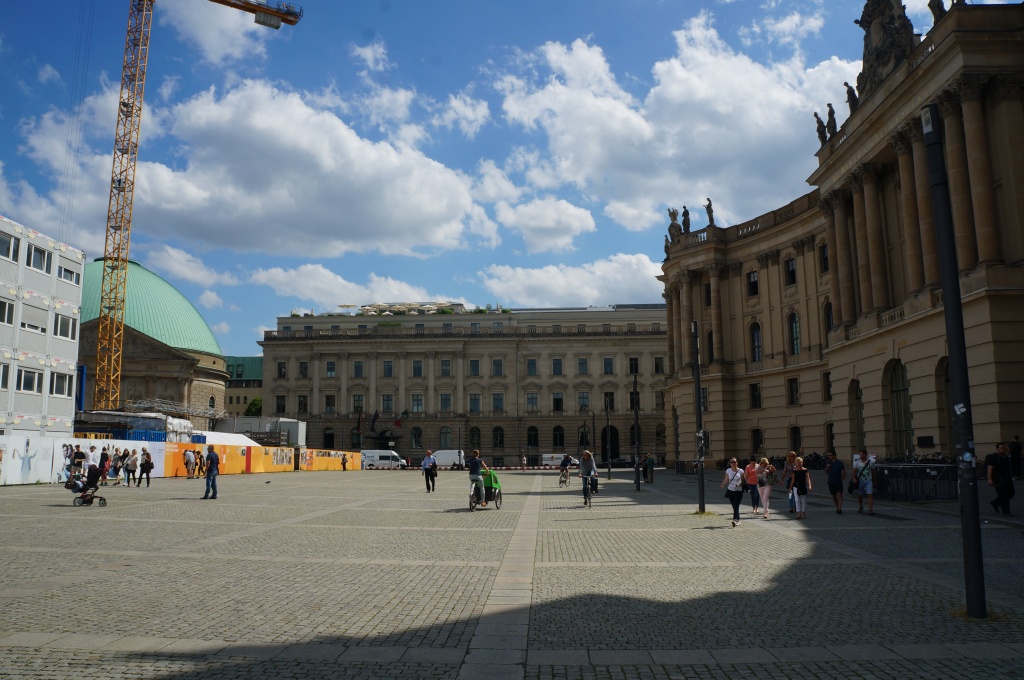 Unter den Linden Blvd: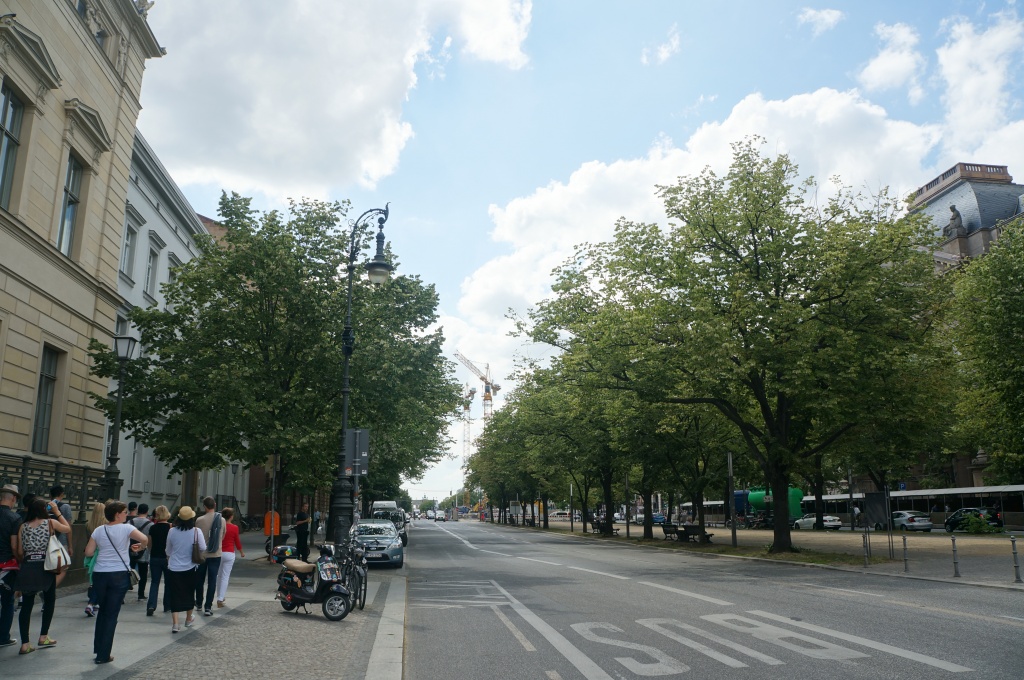 Brandenburg Gate: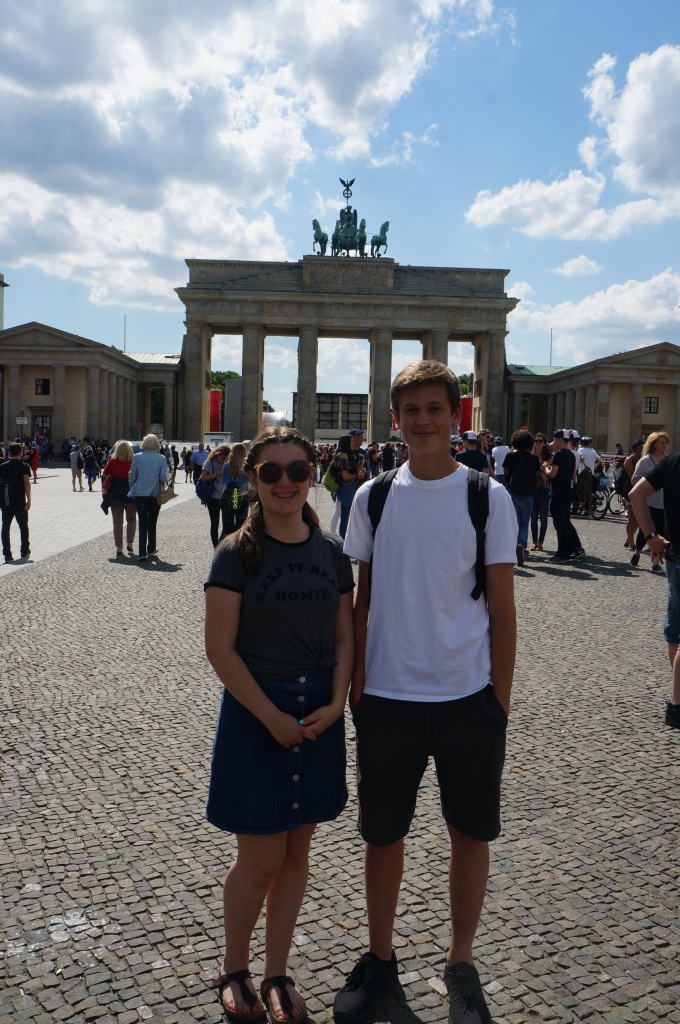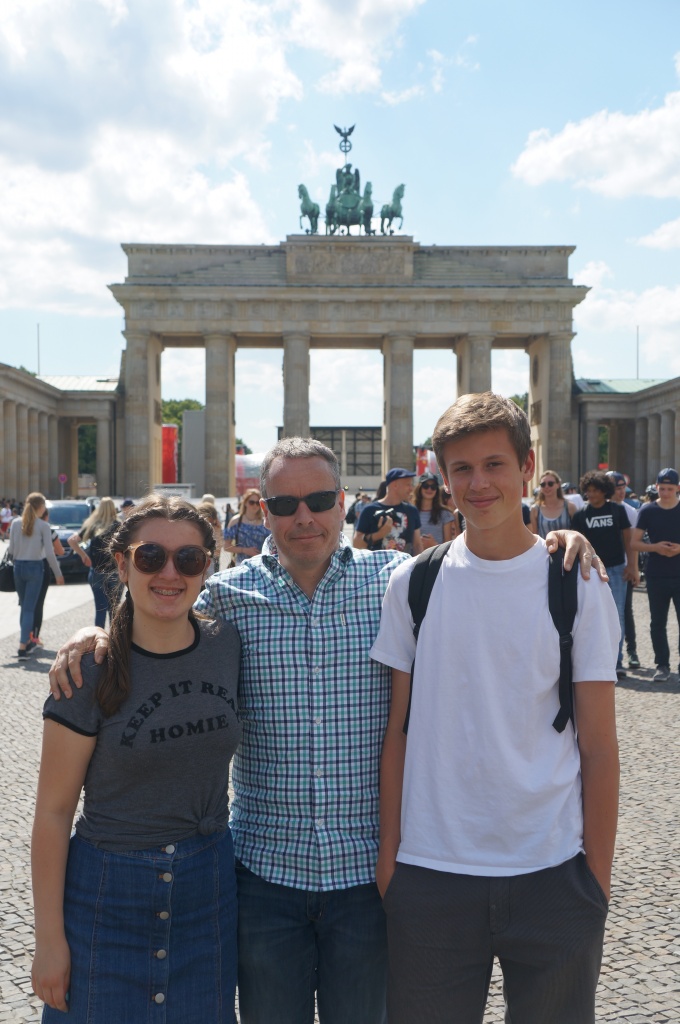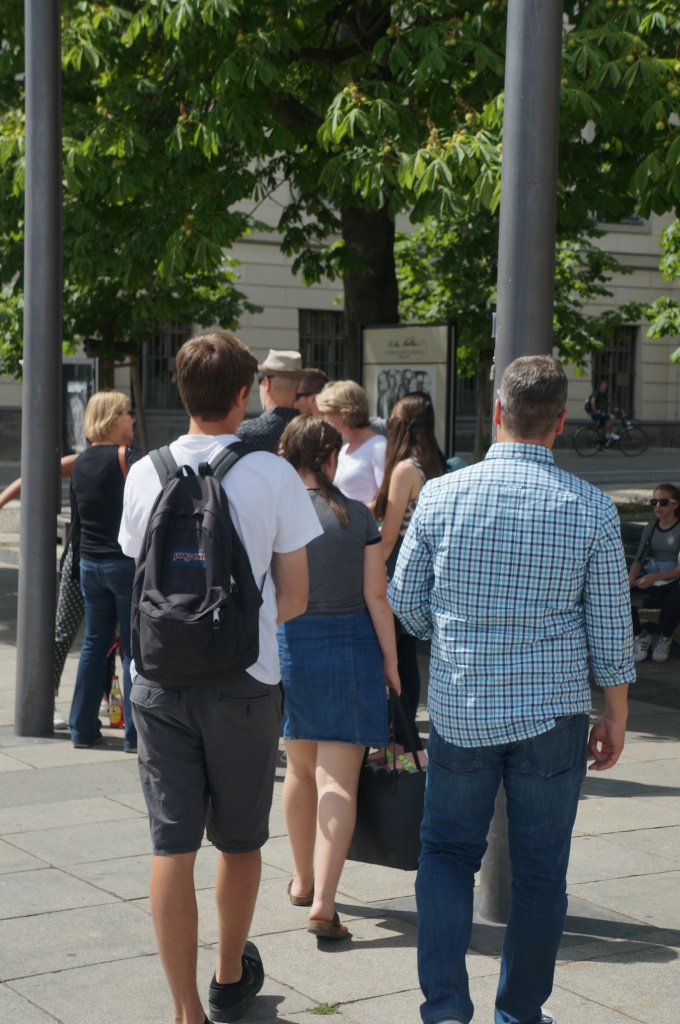 Memorial to the Murdered Jews of Europe: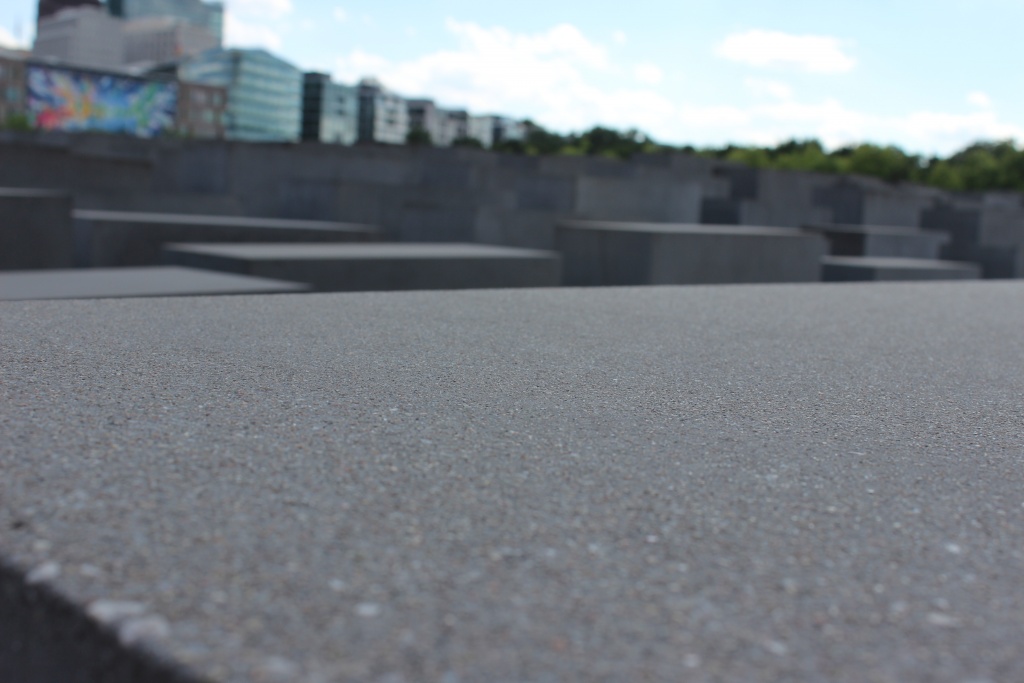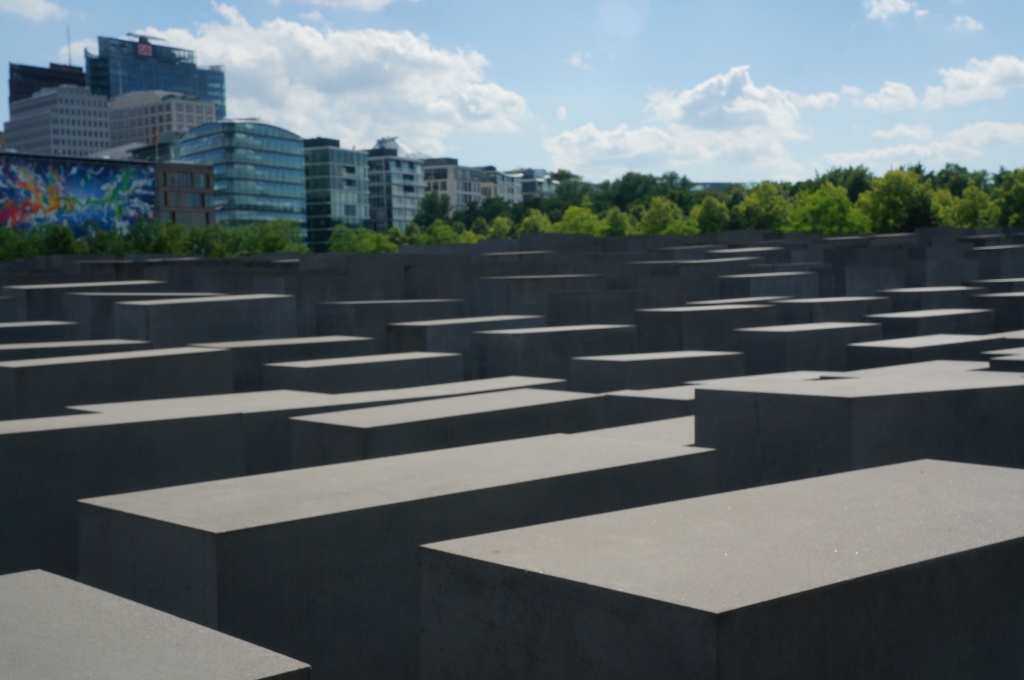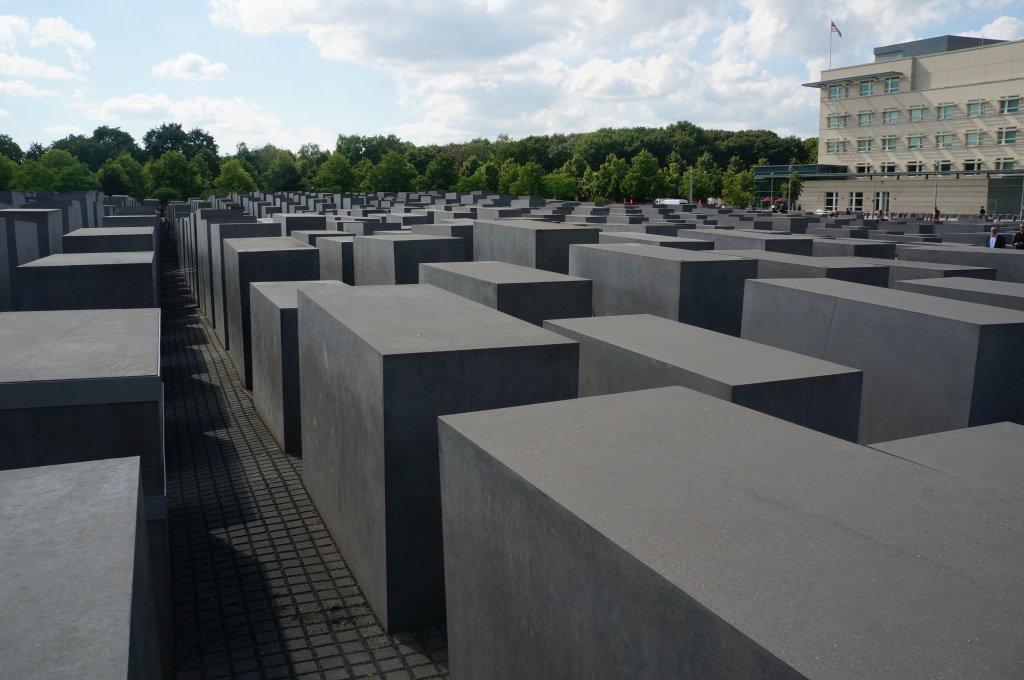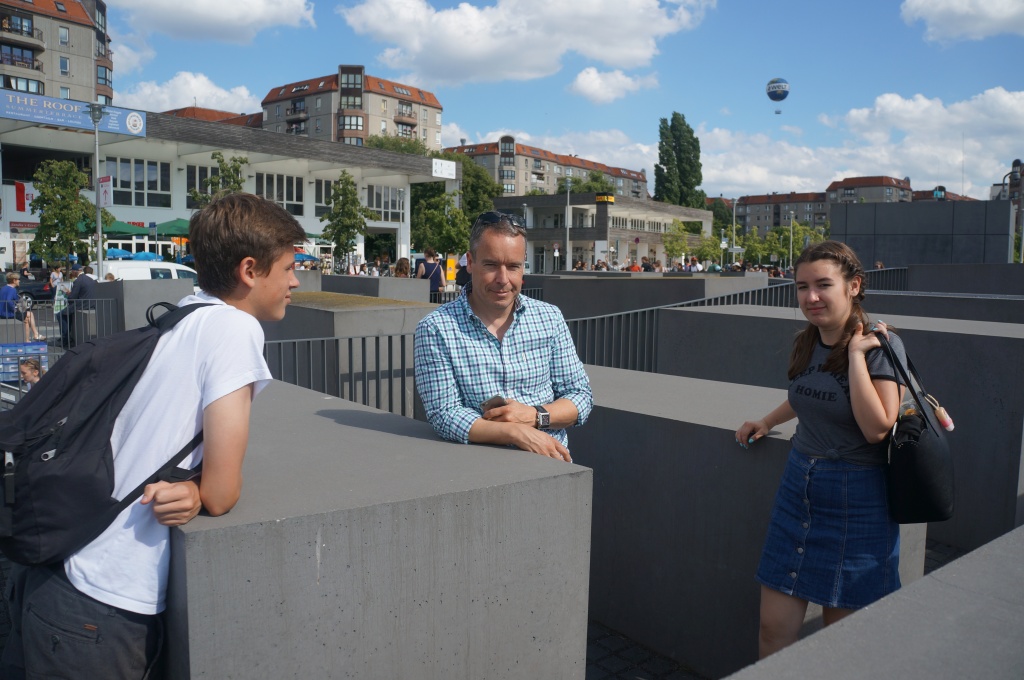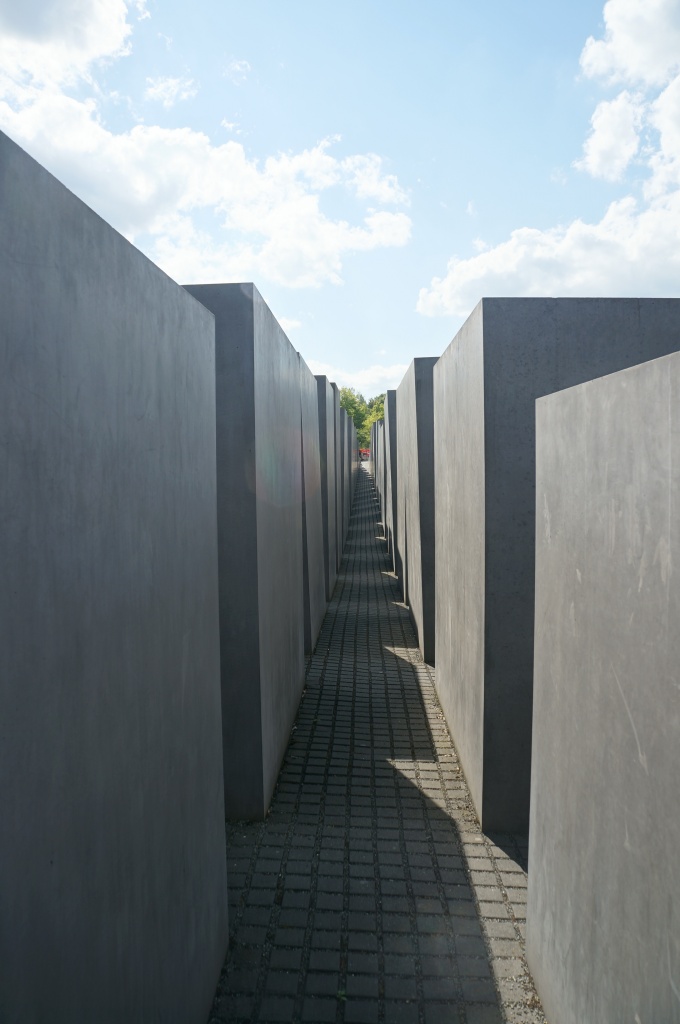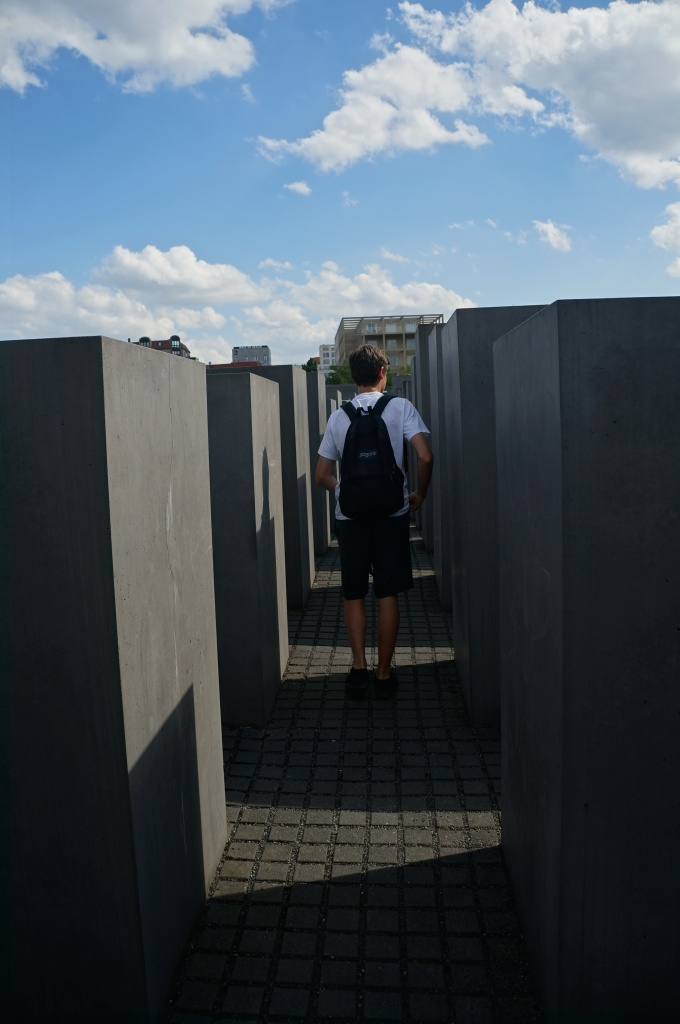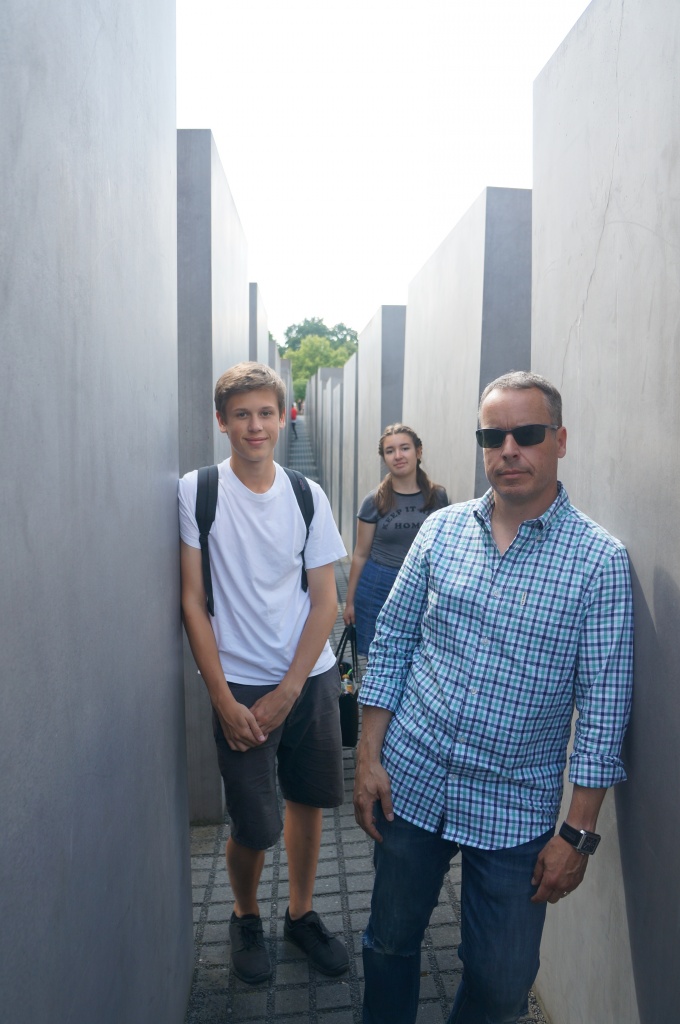 Bundesfinanzministerium: one of the few buildings that survived the war: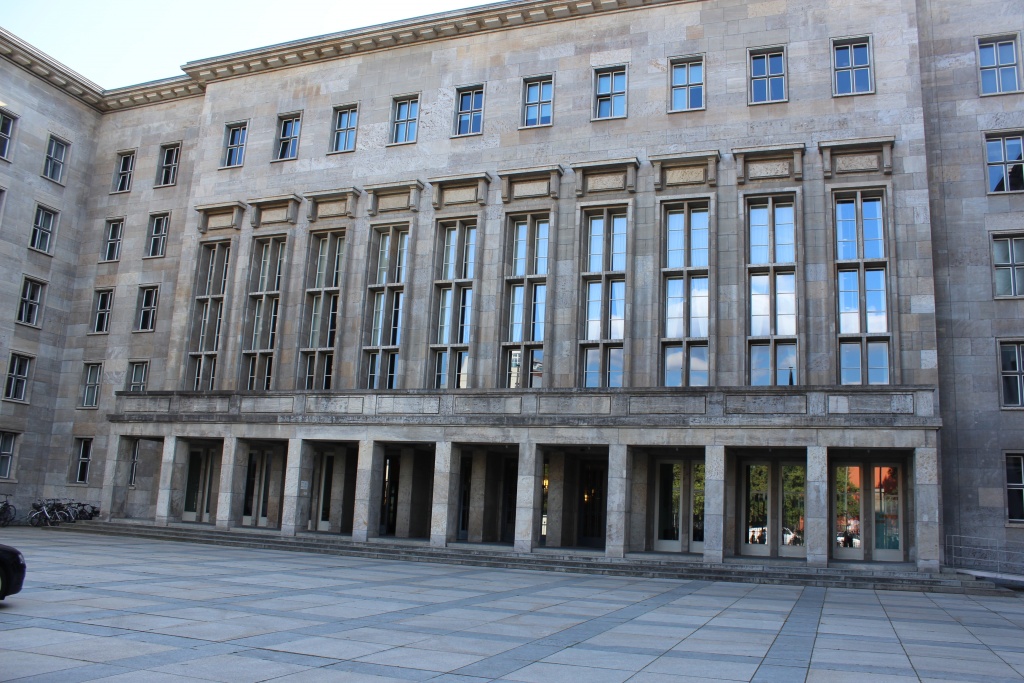 Remnants of the Berlin wall outside of Topography of Terror: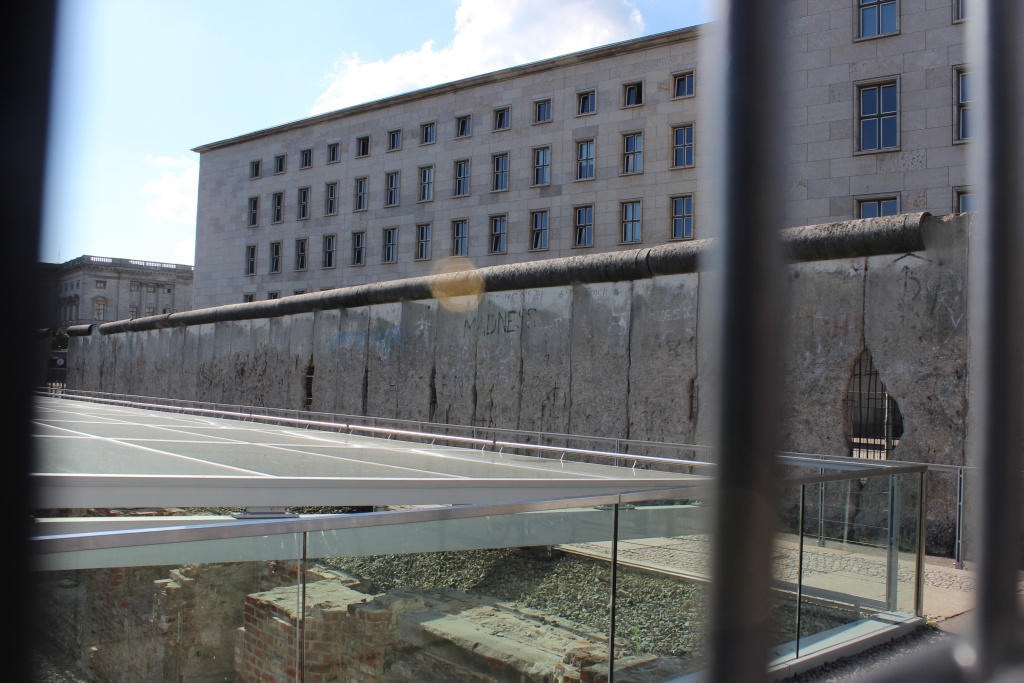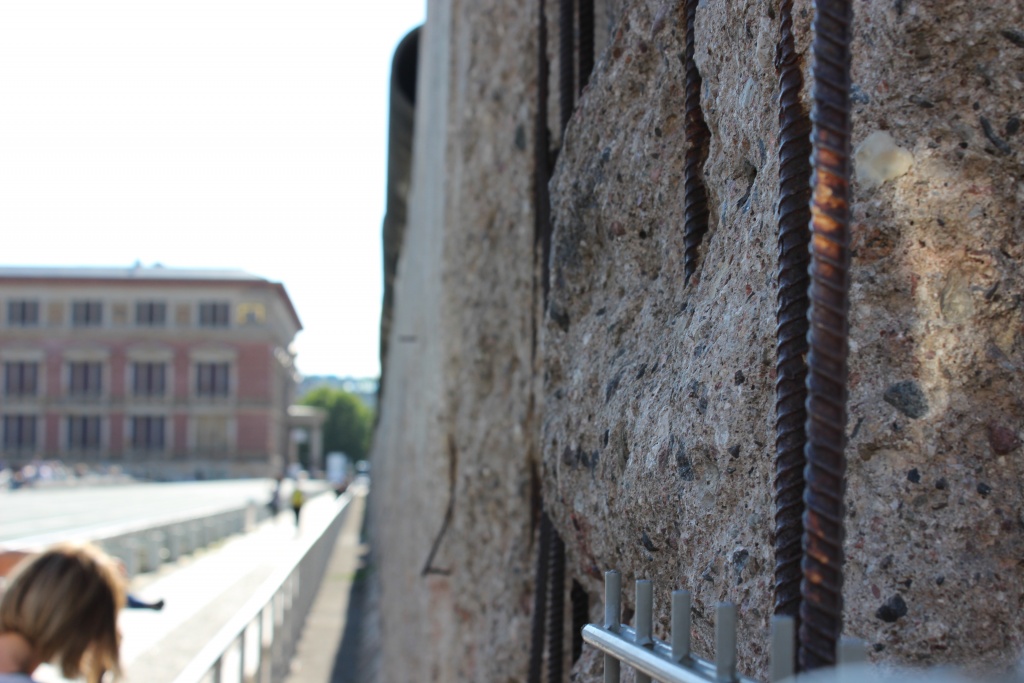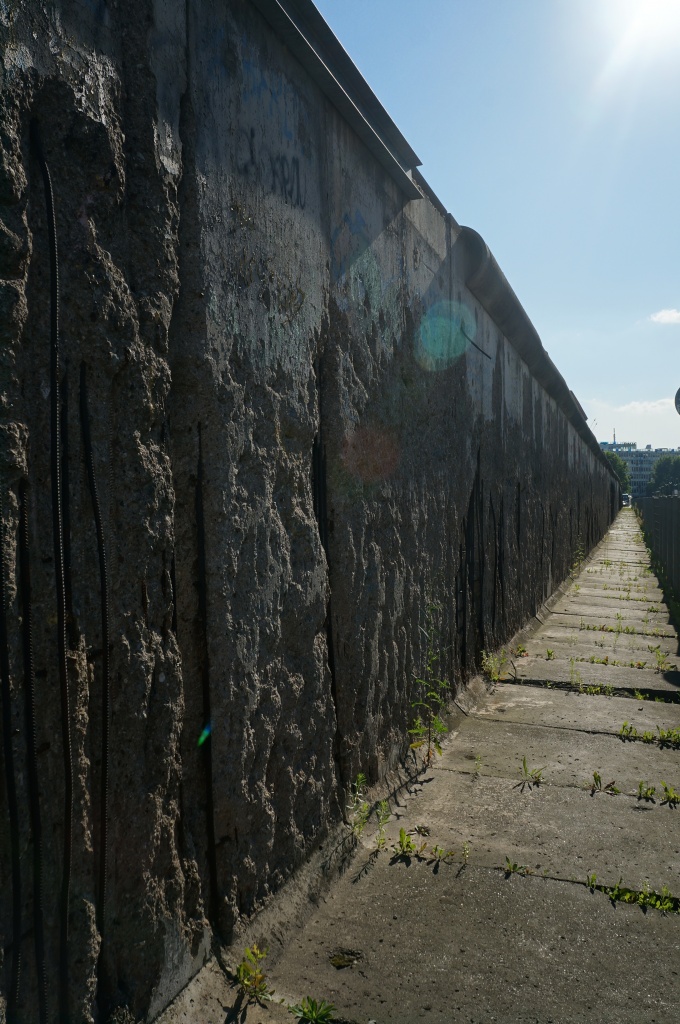 Checkpoint Charlie: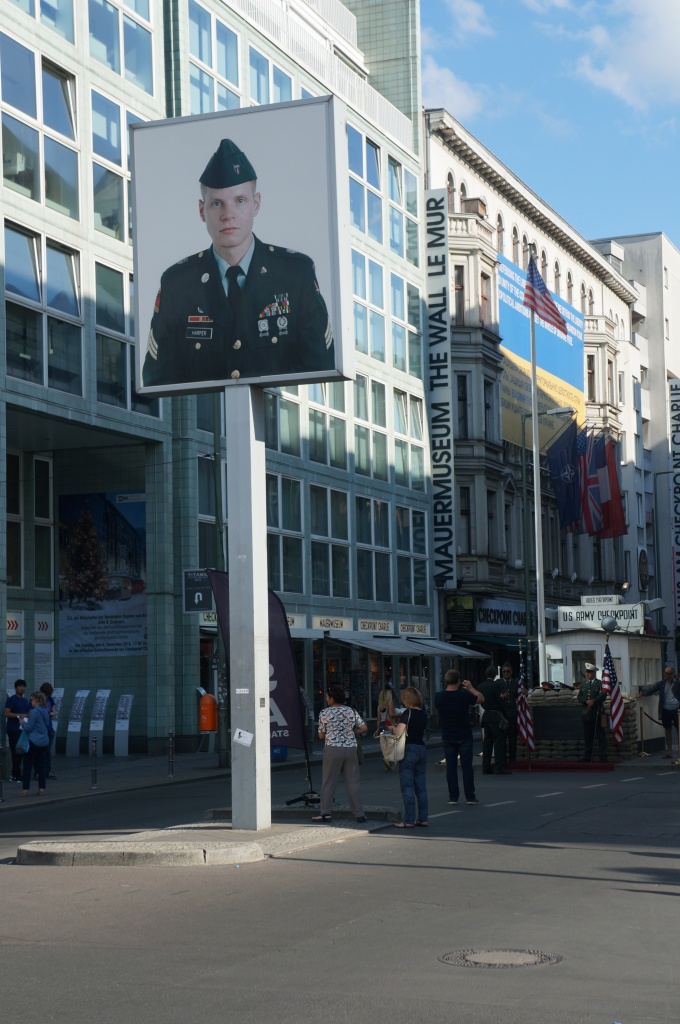 Konzerhaus in Gendarmenmarkt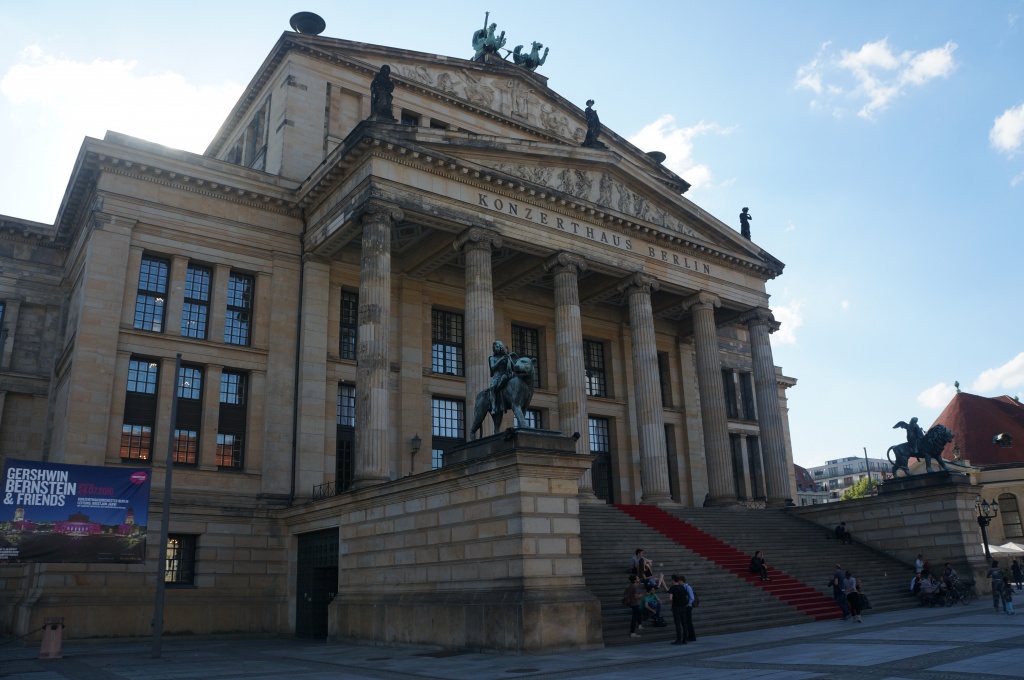 French and German churches in Gendarmenmarkt: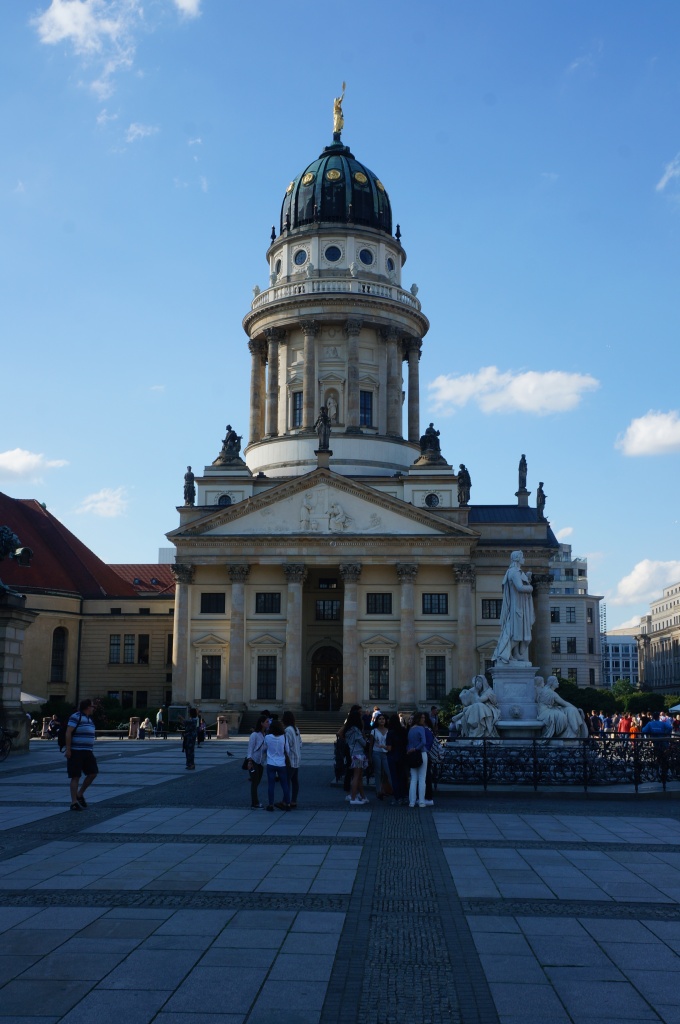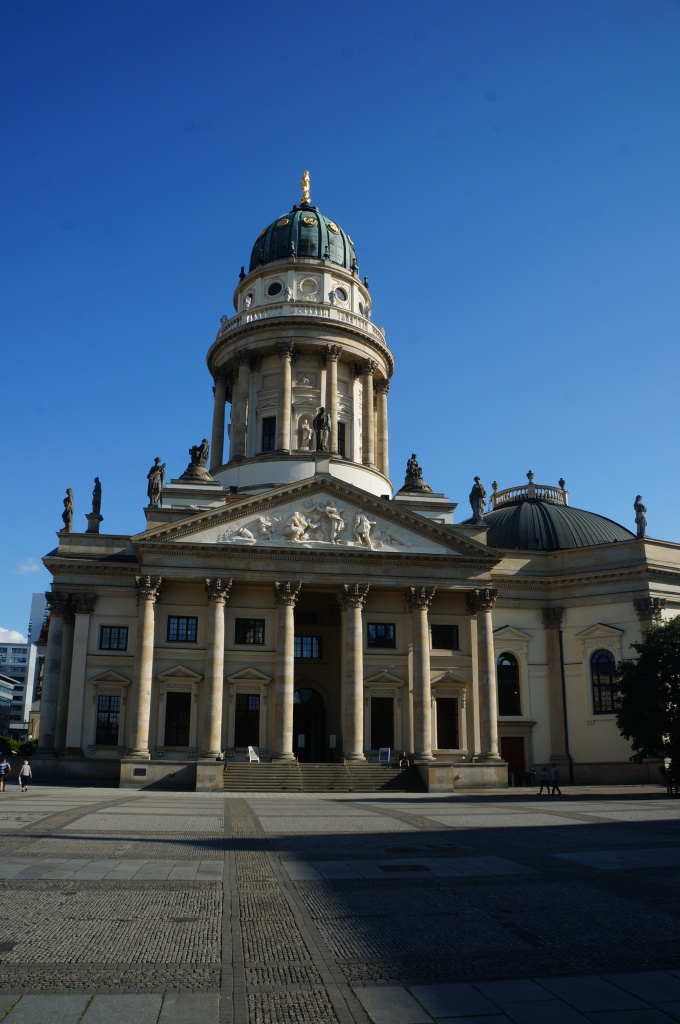 After the tour, we were exhausted to found our way to an outdoor patio for some more sausages and schnitzel. We would have all returned to the hotel gladly, but had our reservations for the Reichstag dome (you need to book it at whatever times they have available).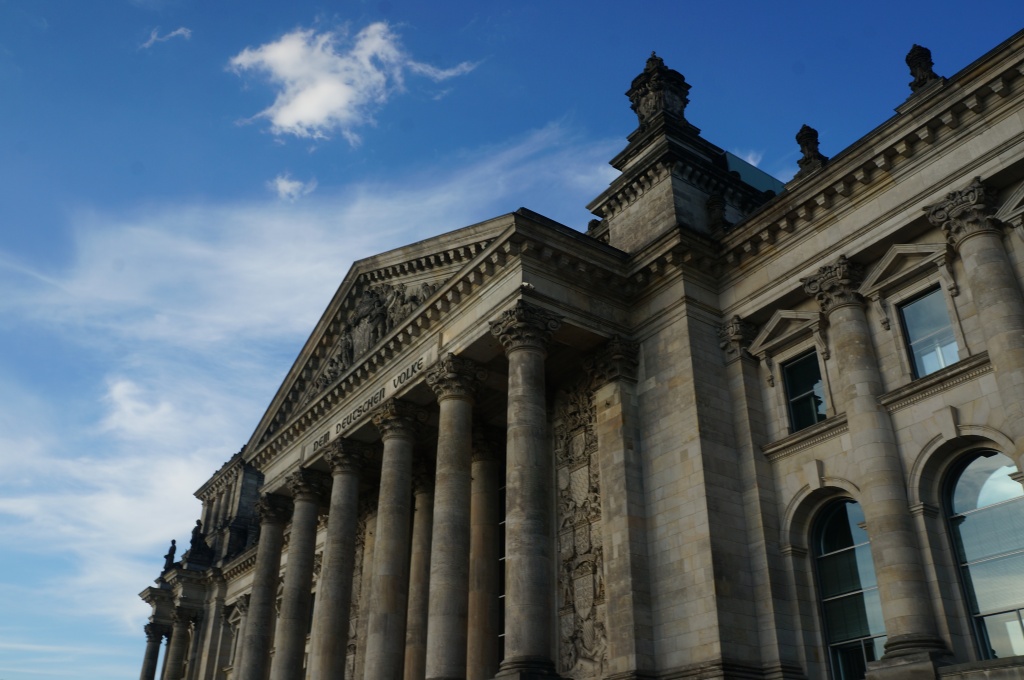 We went for our tour just as the light was changing, so it was pretty awesome.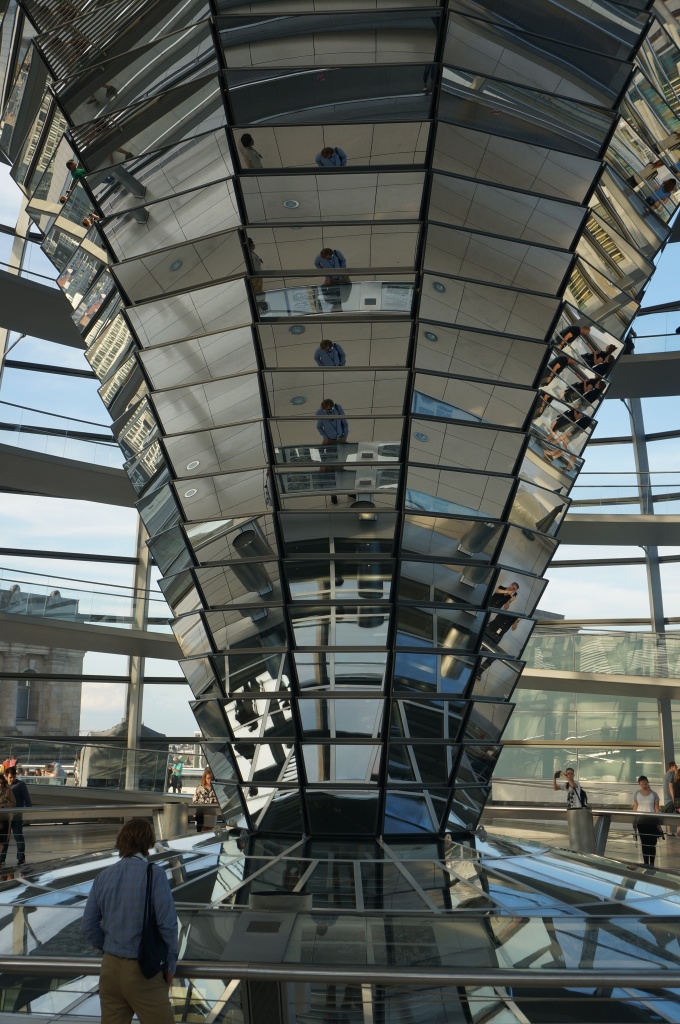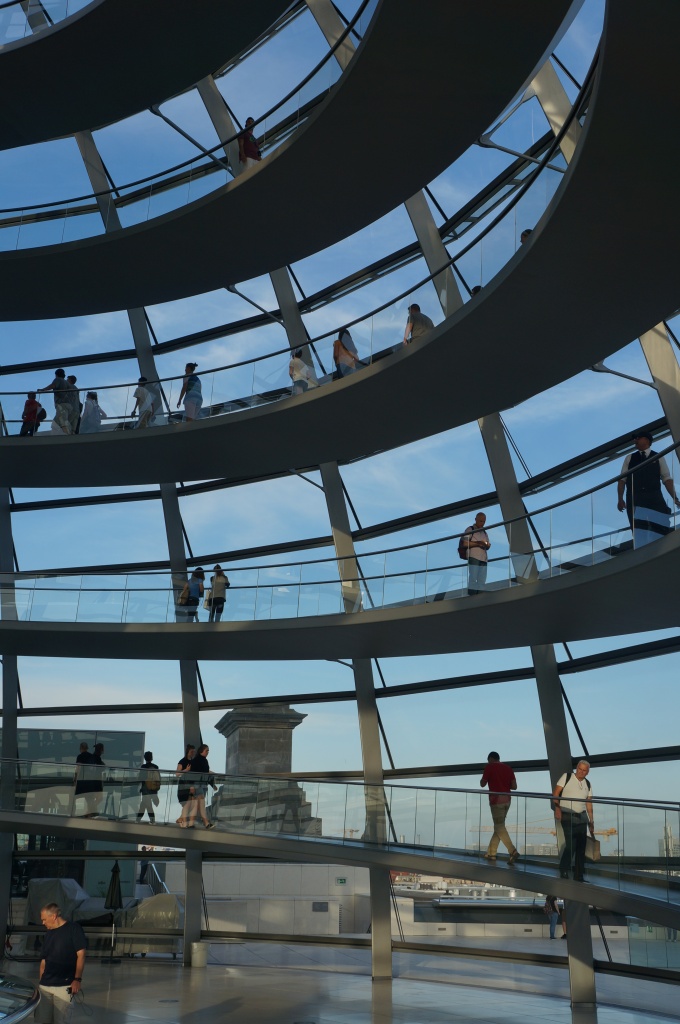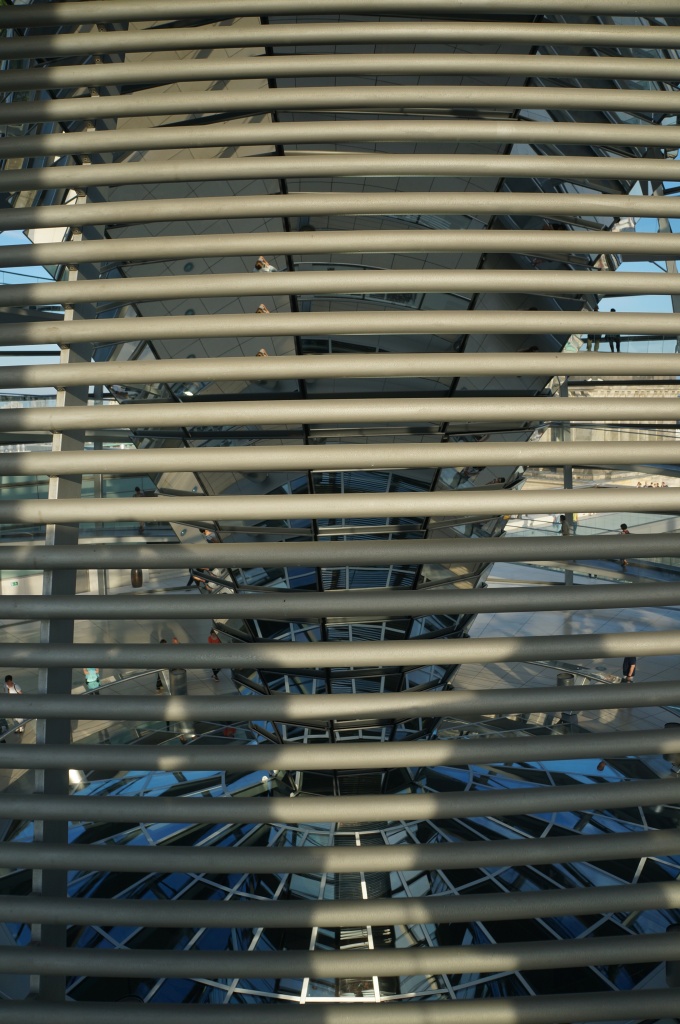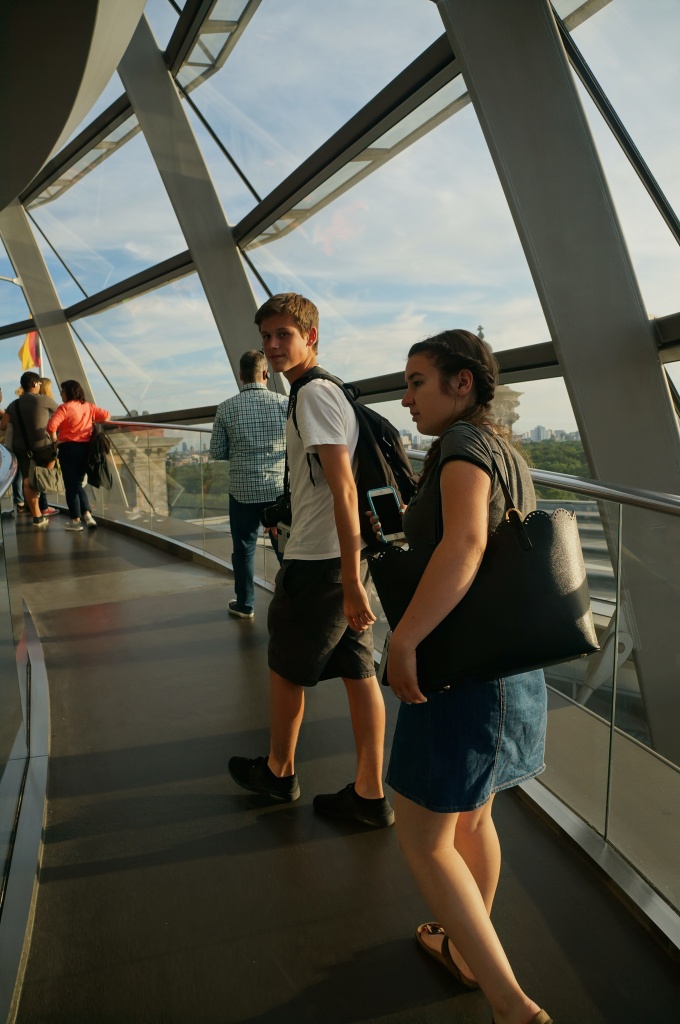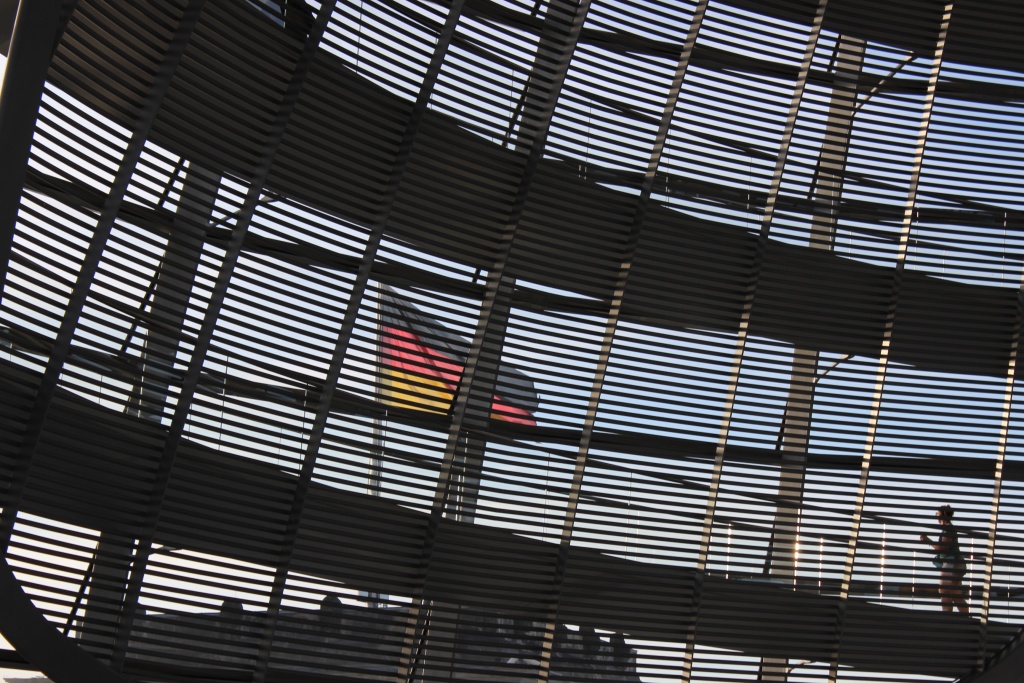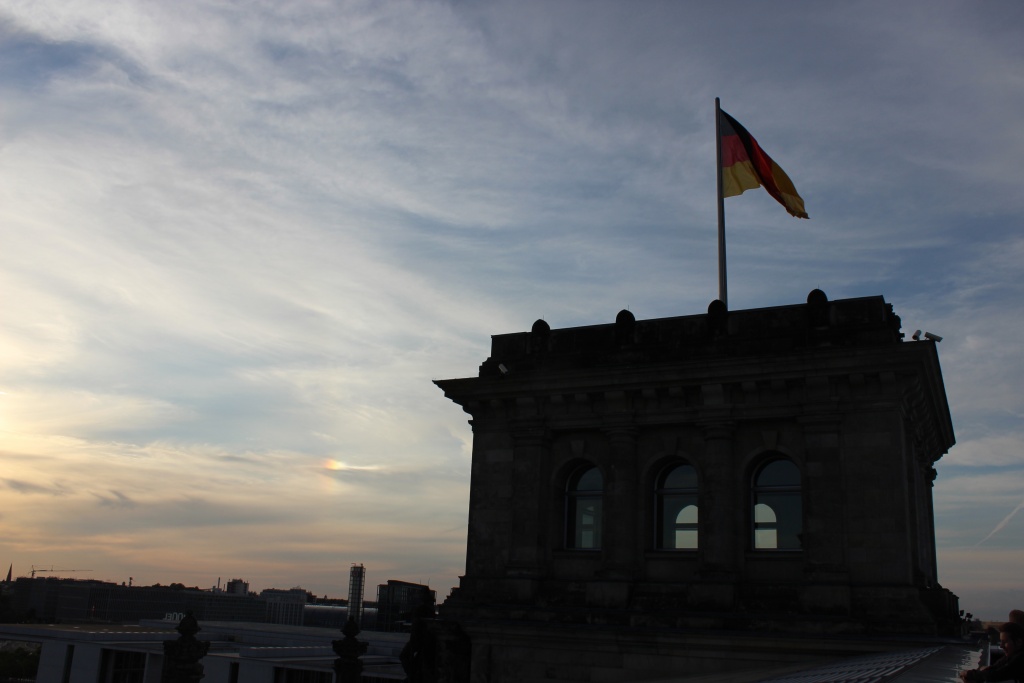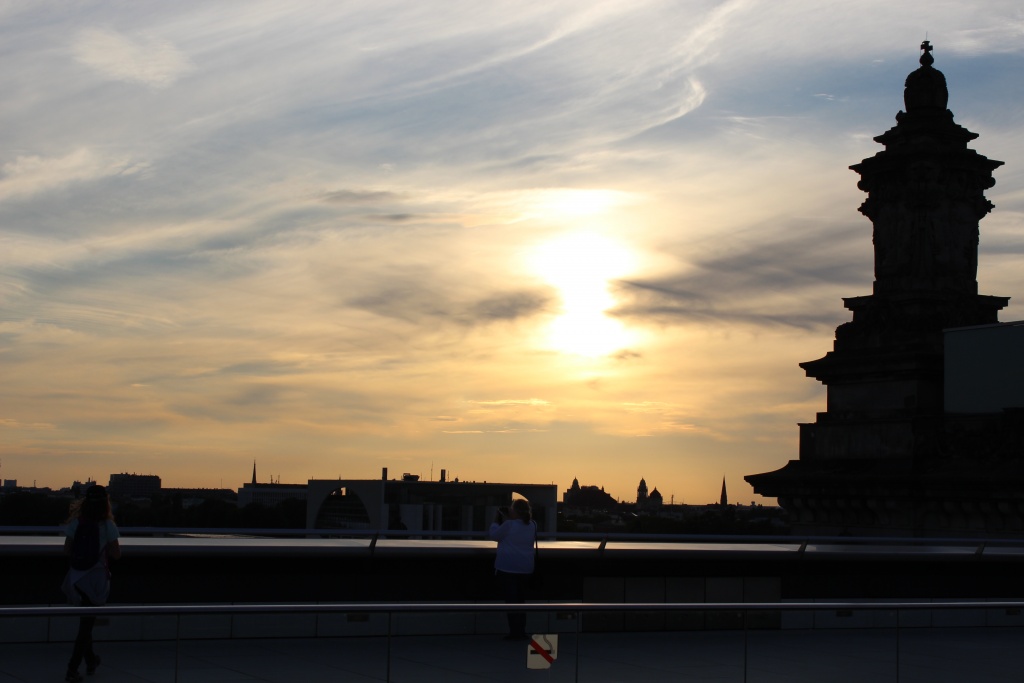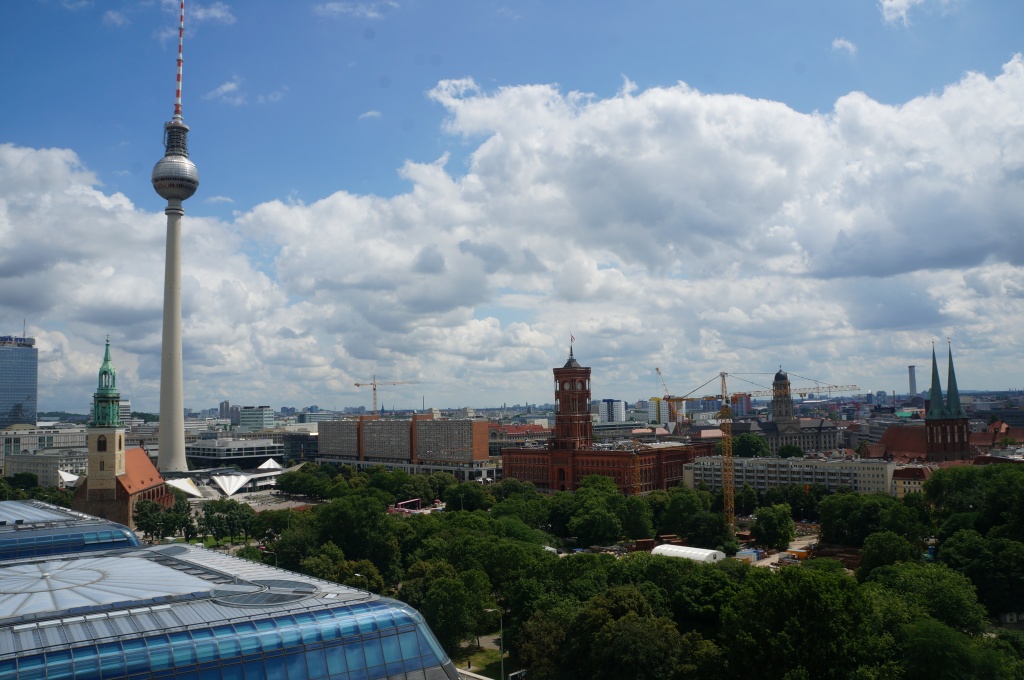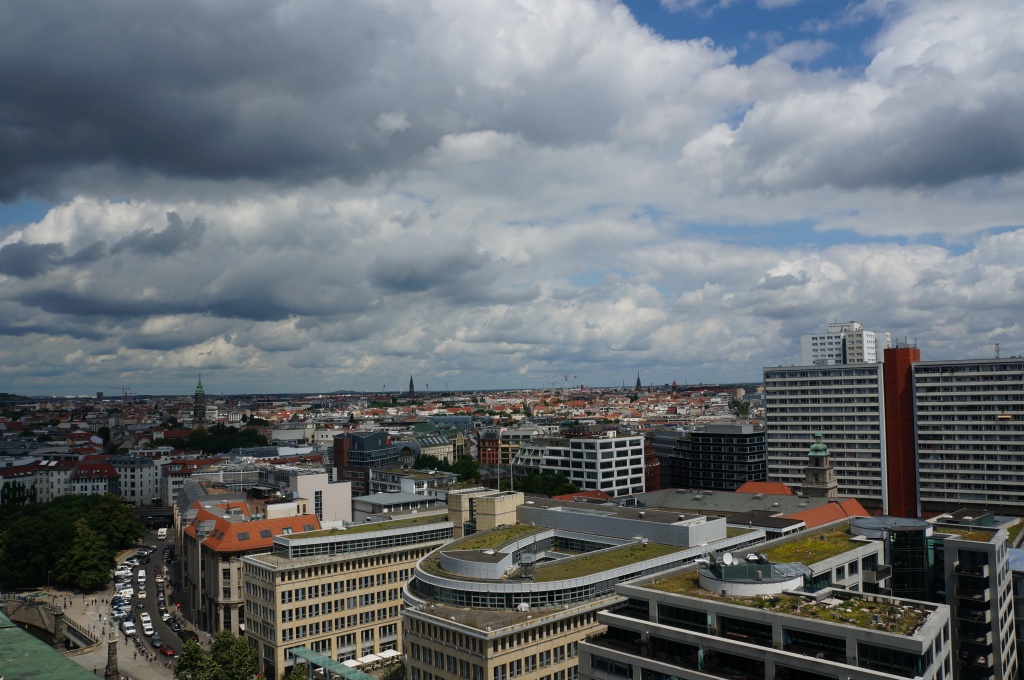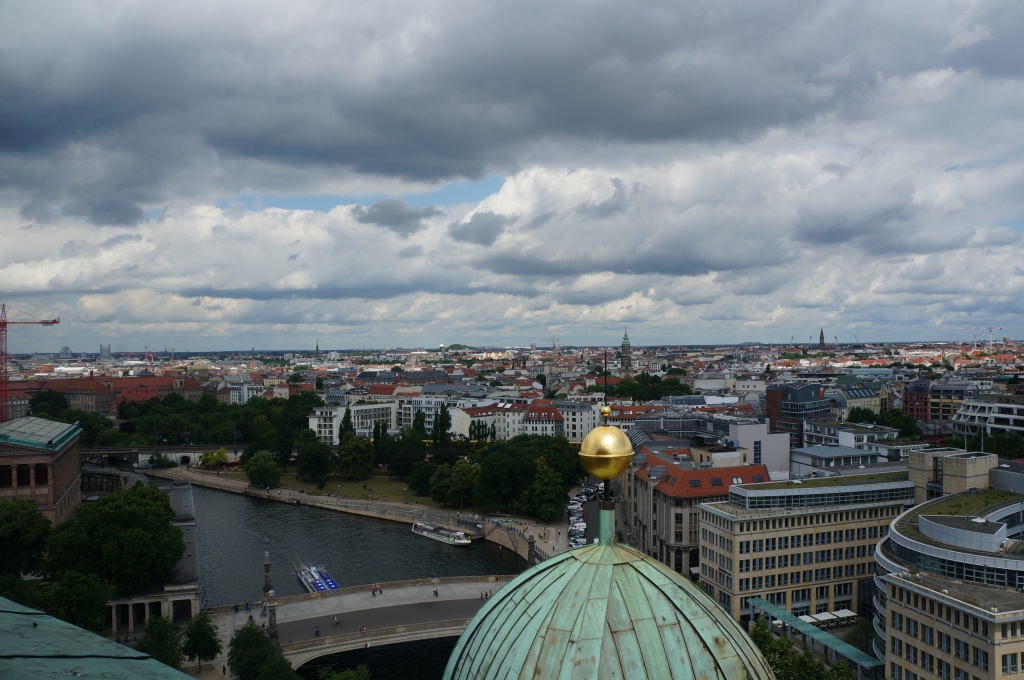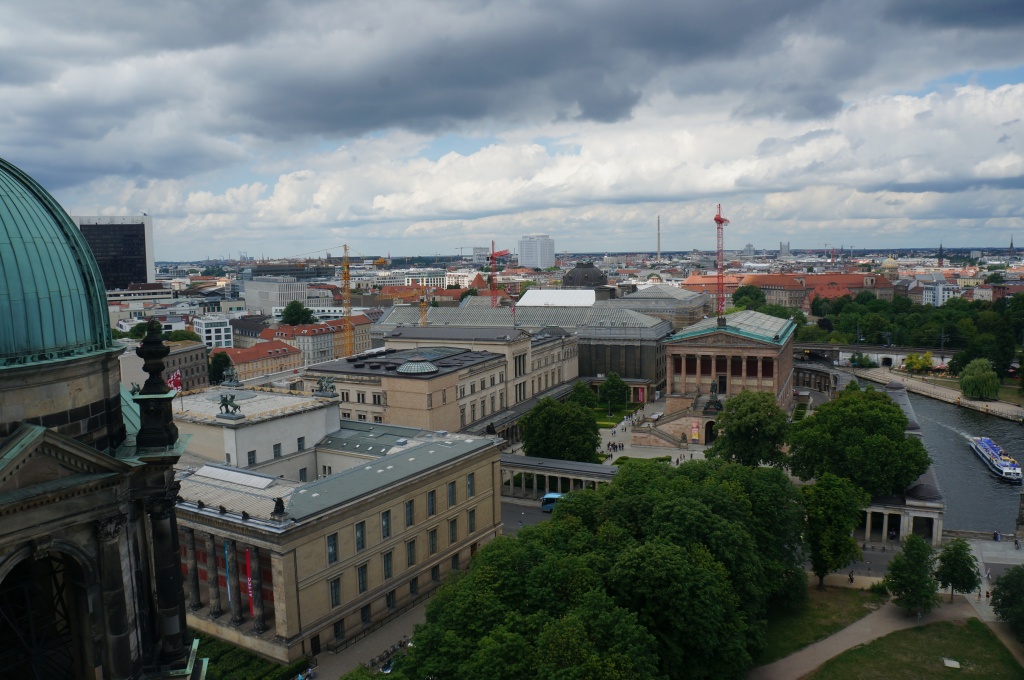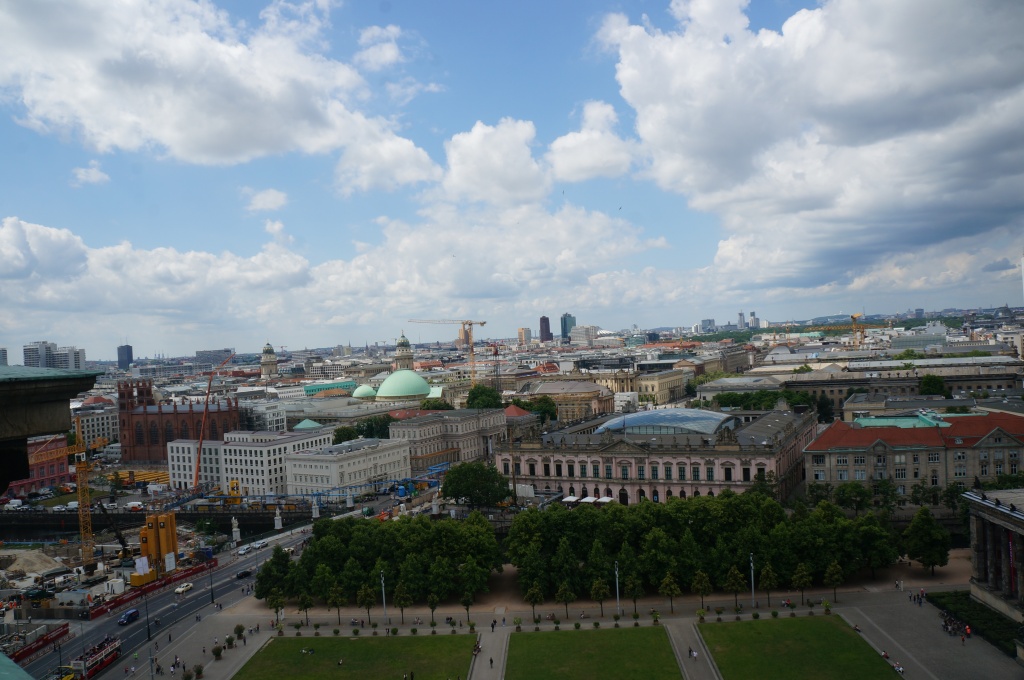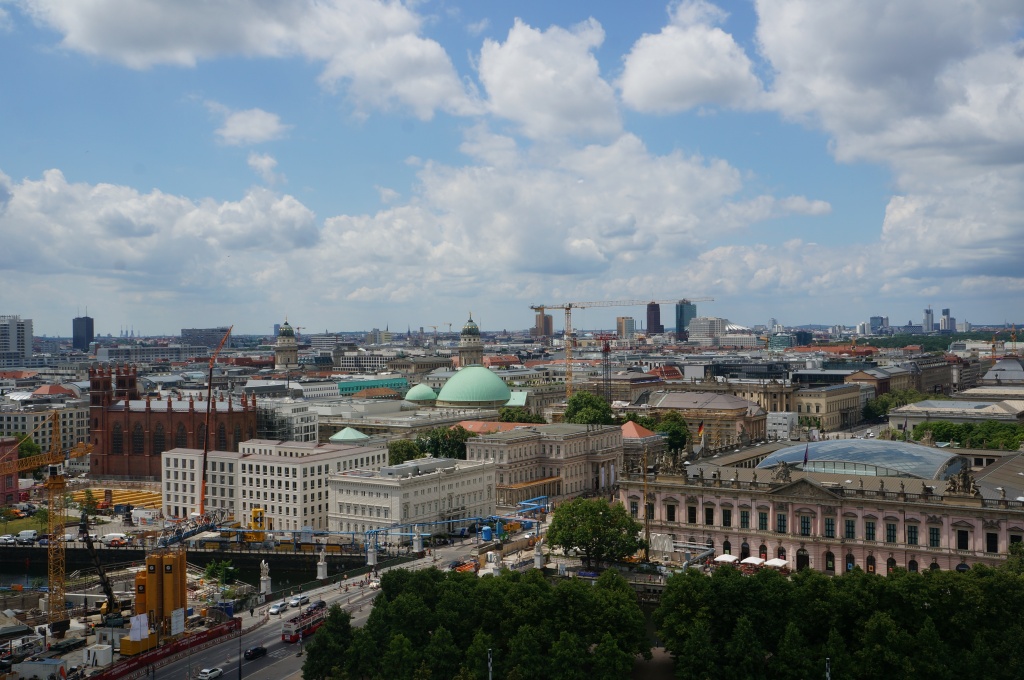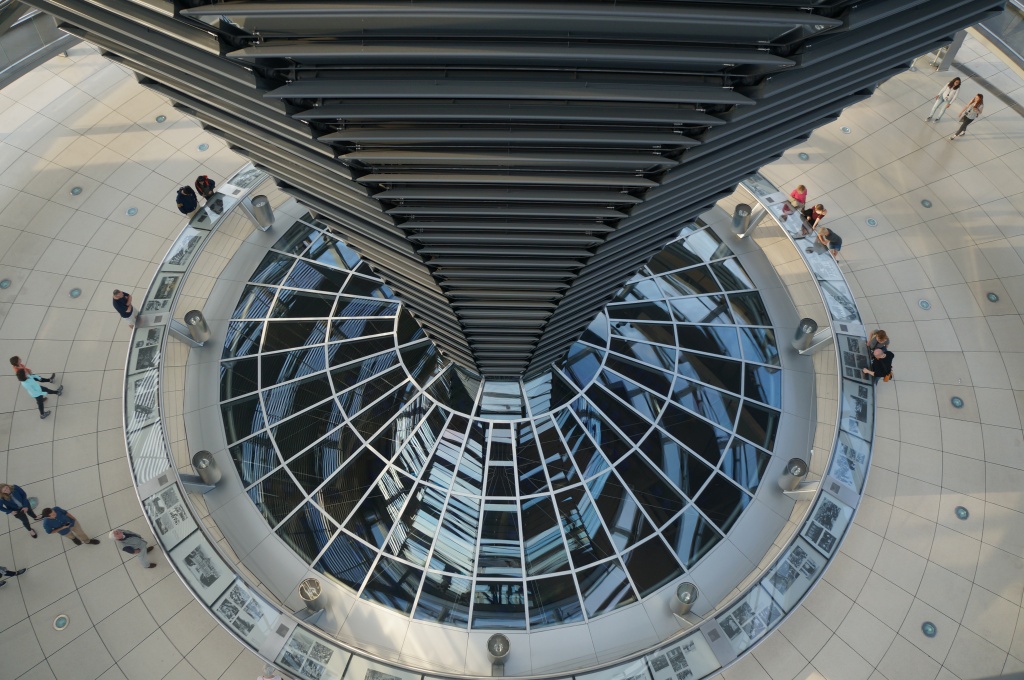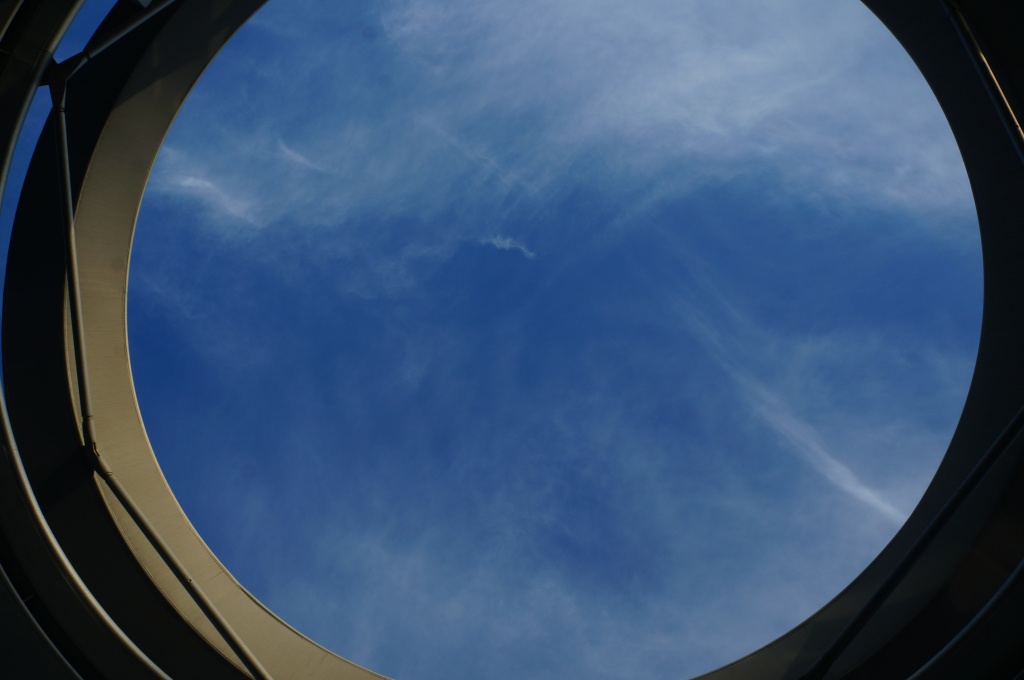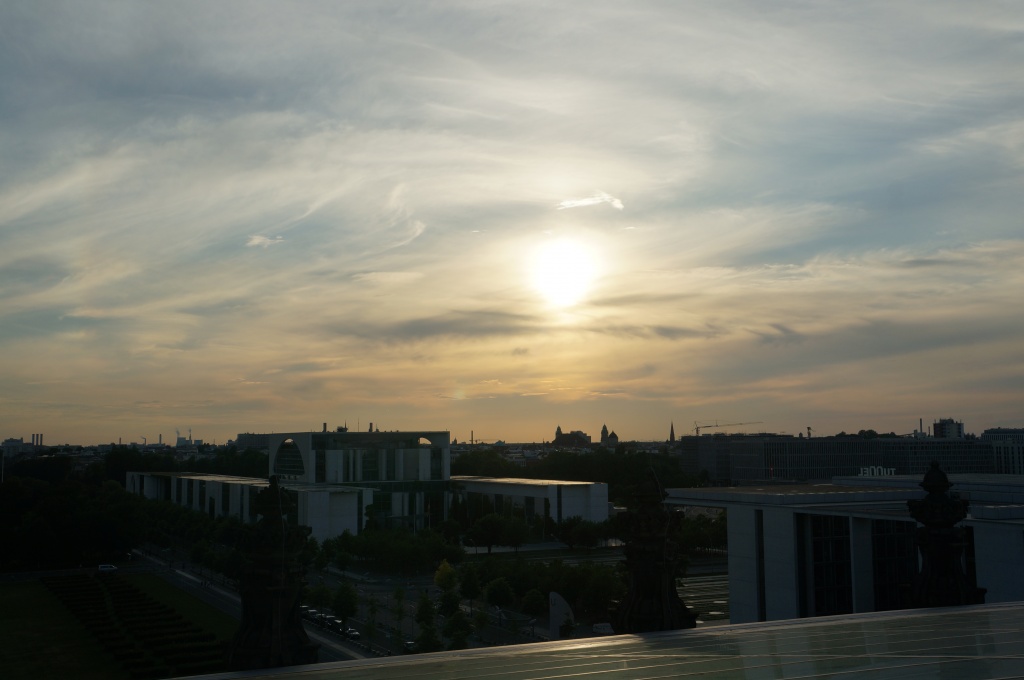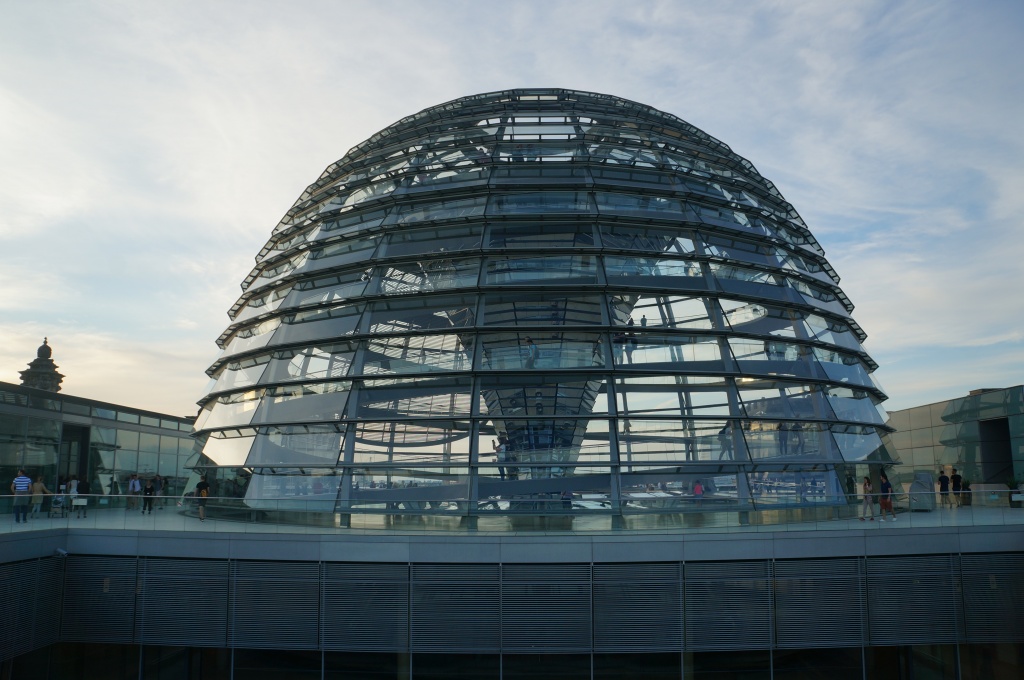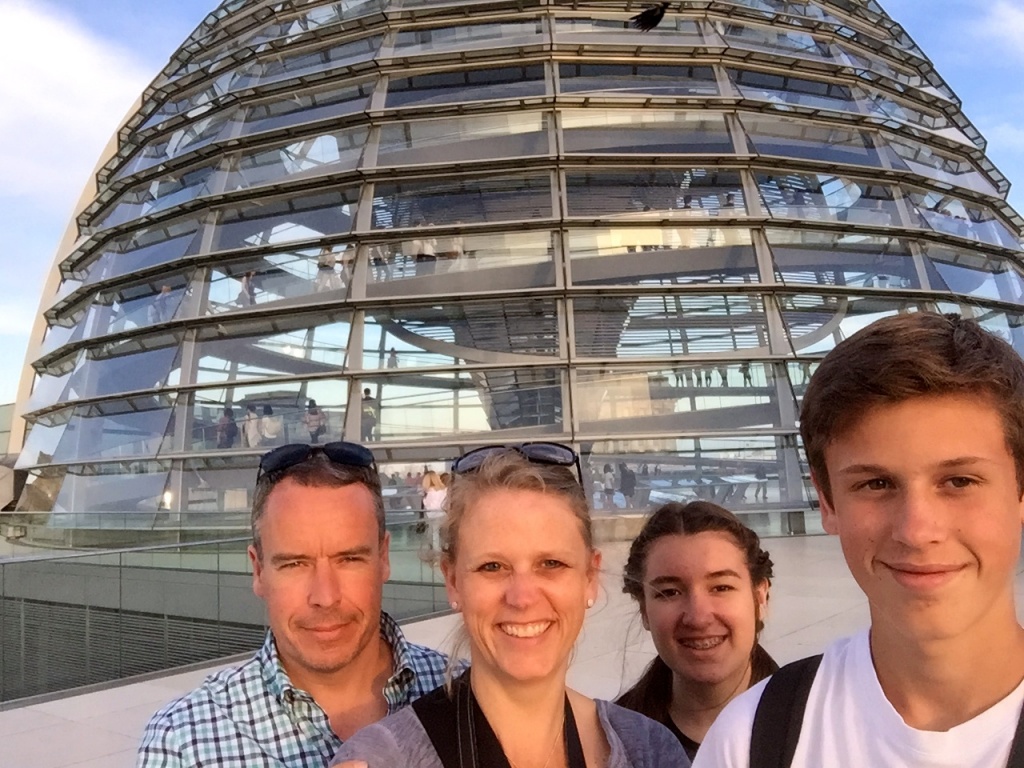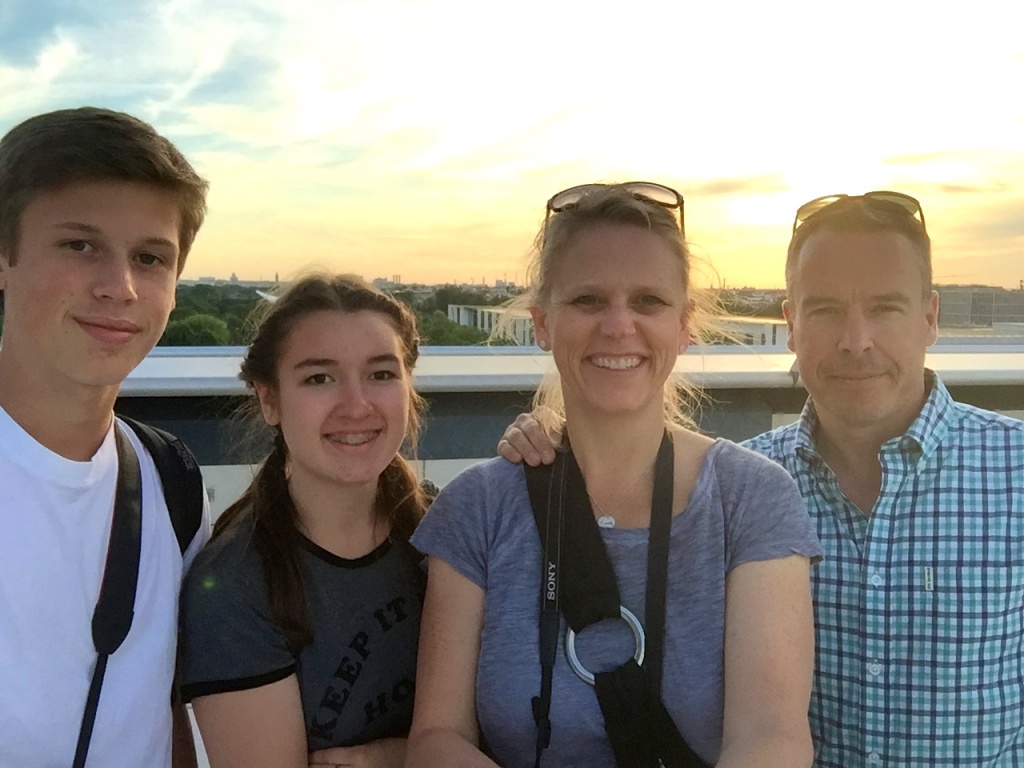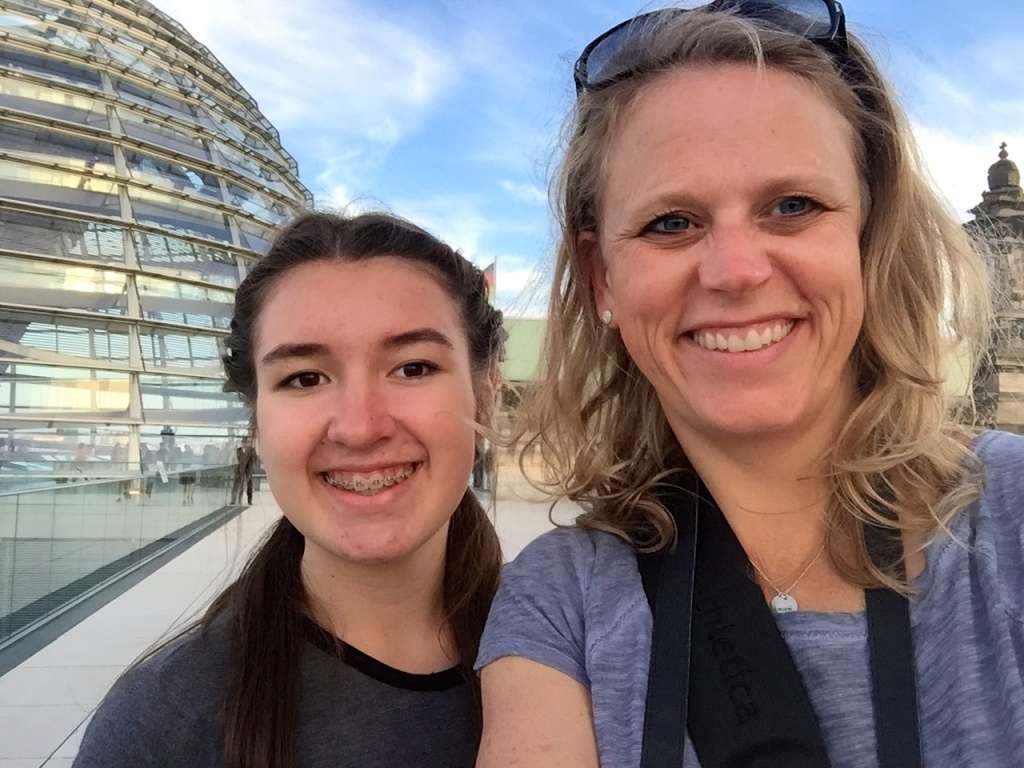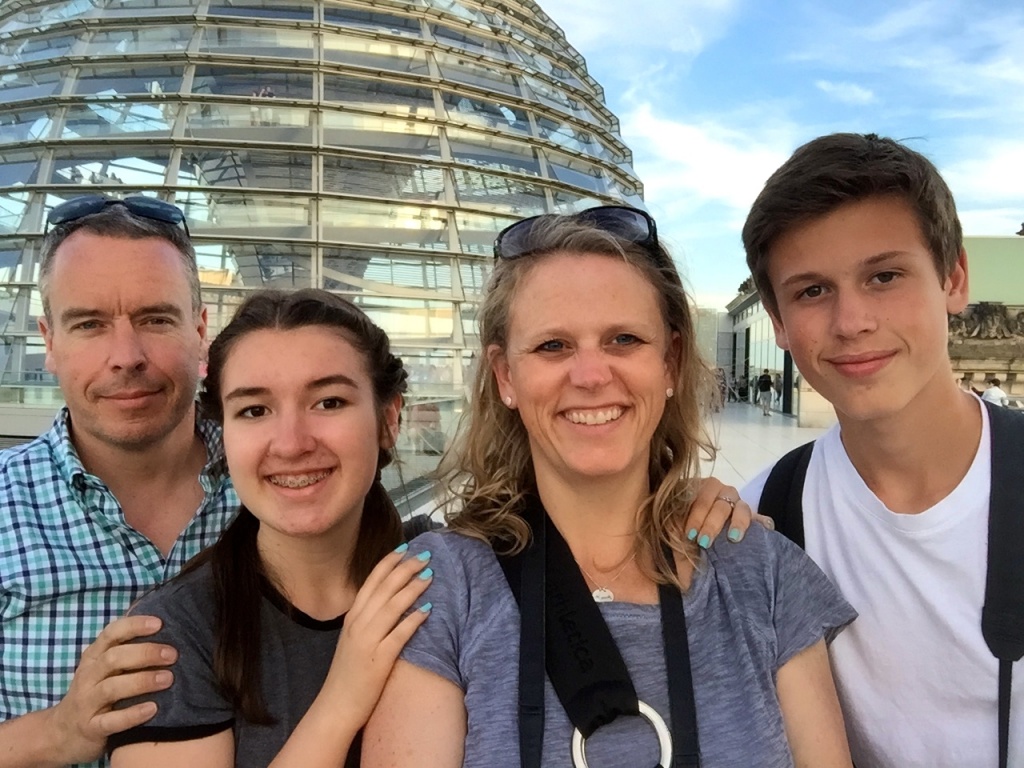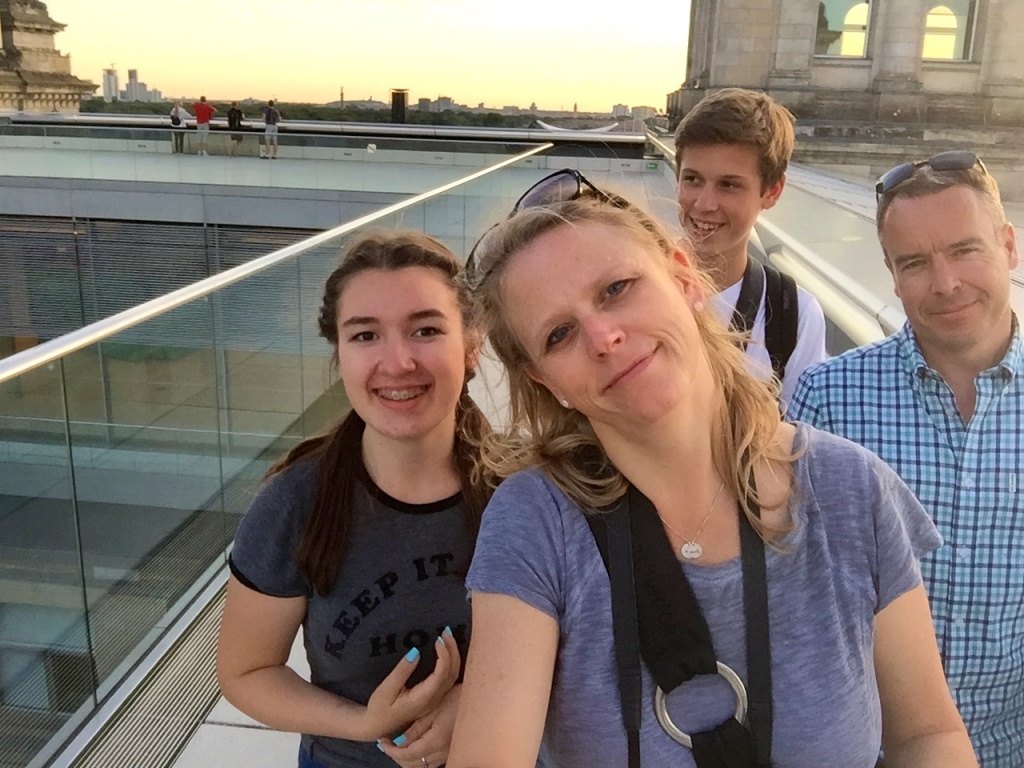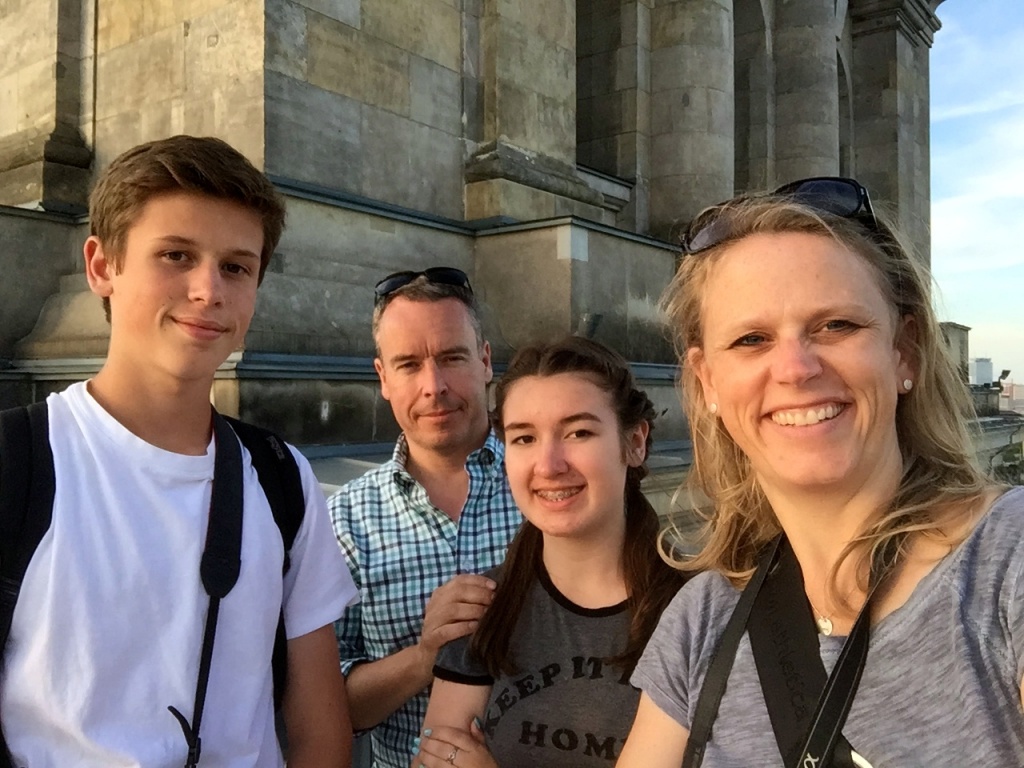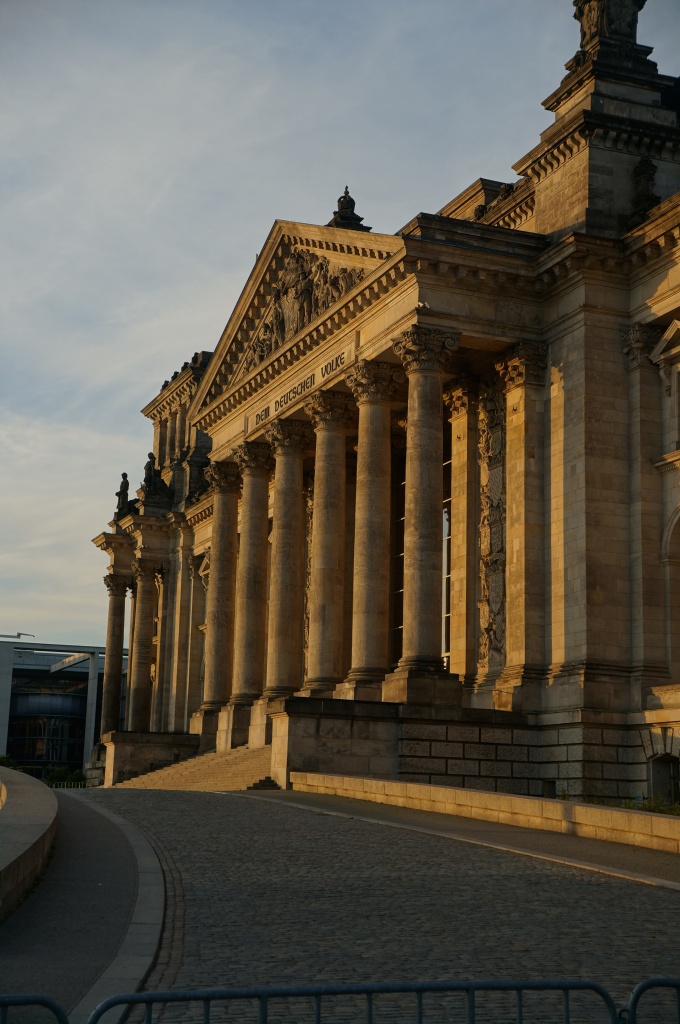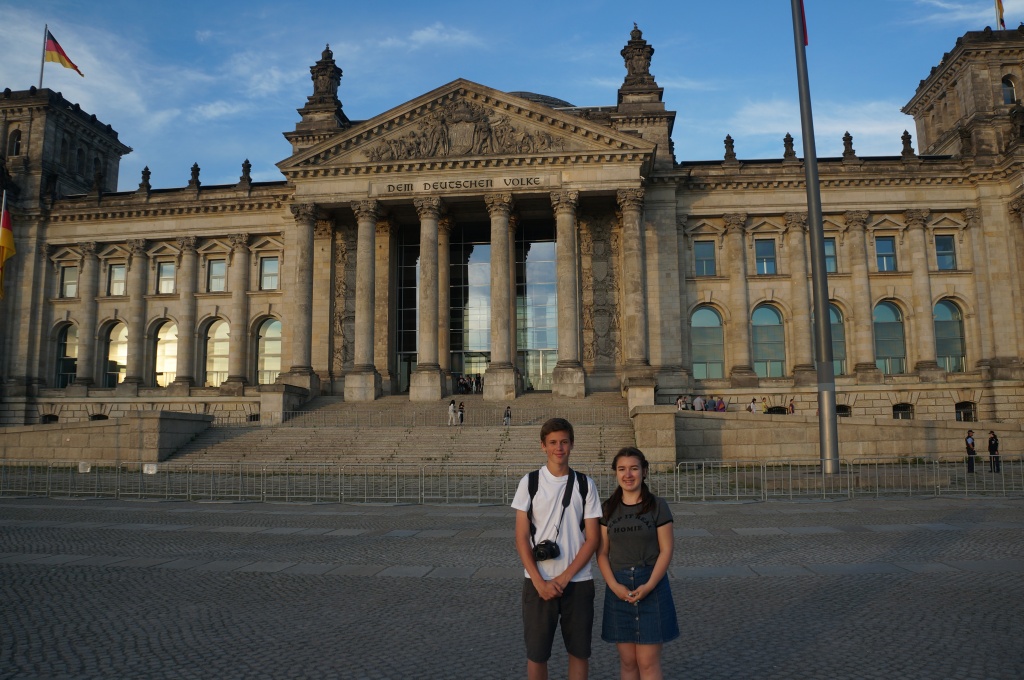 We finally stumbled home, checked in and the crashed with exhaustion (in our really nice and roomy room! This is the kids' area:)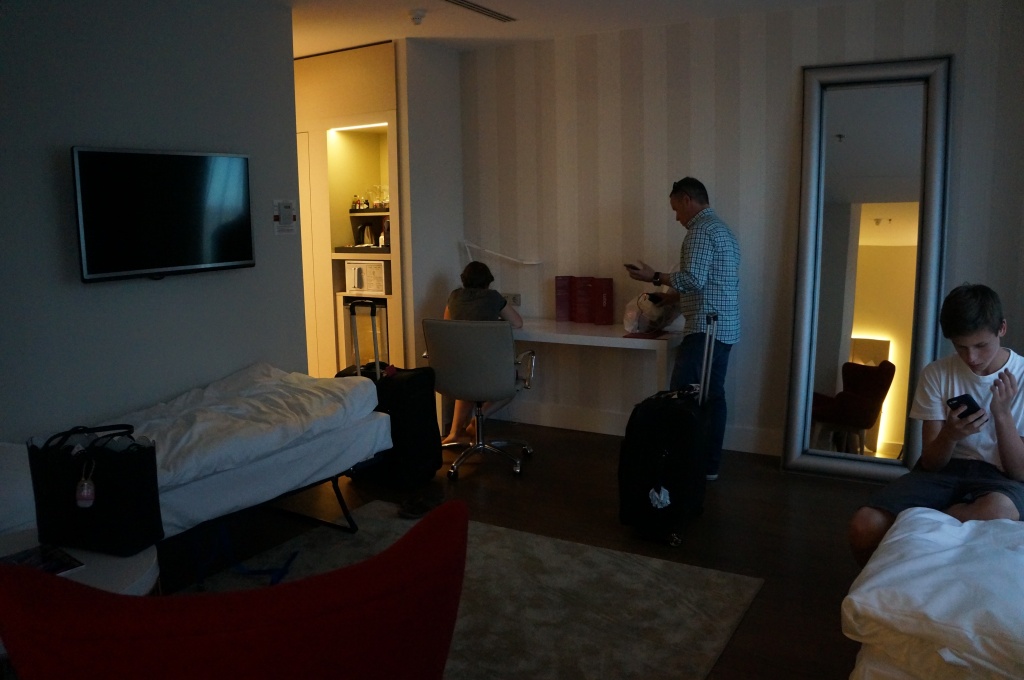 What a day. I'm exhausted just writing about it! What an amazing city!