We have another birthday in our house!
Sam turns 11!
This little firecracker is still our little "Sam-wee" although he's getting bigger every day. One more year of elementary school before he goes on to middle school! I can't believe it!
It's nice to see that even though he is the wee one in our house, he has great relations with all. Everyone loves Sam! I have noticed though, that he and Josh seemed to have a forged tighter bond – as they are the "littles" in our house, so are often the ones just hanging out and will often head out to play some soccer or basketball together. Such cuteness.
There are many things I love about Sam, here are the top 11:
His energy! He is filled with it. All the time!
His positivity and enthusiasm. Maybe I could say that it seems that he is so positive and enthusiastic because he is still young and fresh, but this has been a consistent trait of his throughout the years!
His teachability. He absorbs things like a sponge. He hears it and then wants to apply it. What an awesome trait to have!
His desire to do better in things. He wants to do more and he knows when he can do more!
His desire to be like his older brothers. Sam was made Captain of his soccer team and he was thrilled, partly because he was Captain now, just like ZachJ
His quickness. I love how speedy he is (although he can take more time on school things his teachers say!) and his quick thinking
His eating habits. He will eat pretty much everything – you never have to worry about him!
His gratitude. He is always the first to say thank you – for everything – for the small, the big and everything in between
His independence. He gets by doing so many things on his own (benefit of being child 5, I guess!)
His Spirit and closeness to the Spirit. He is a shining light.
His sportiness – he is eager and willing to always play a sport – and does a good job at it!
Yes, Sam is an awesome little guy and we love him an absolute ton.
Happy Birthday Sam!
A few pics: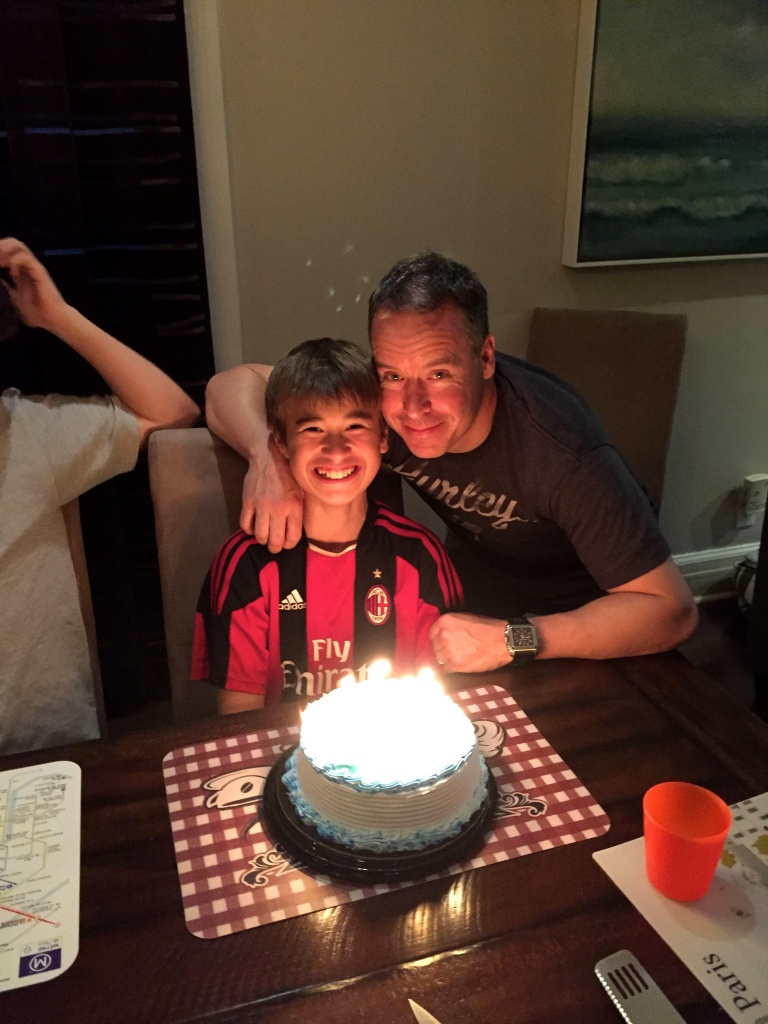 Sam requested homemade ice-cream sandwiches with chocolate chip cookies for his bday dessert – we had them when he had his party. This was a bonus cake!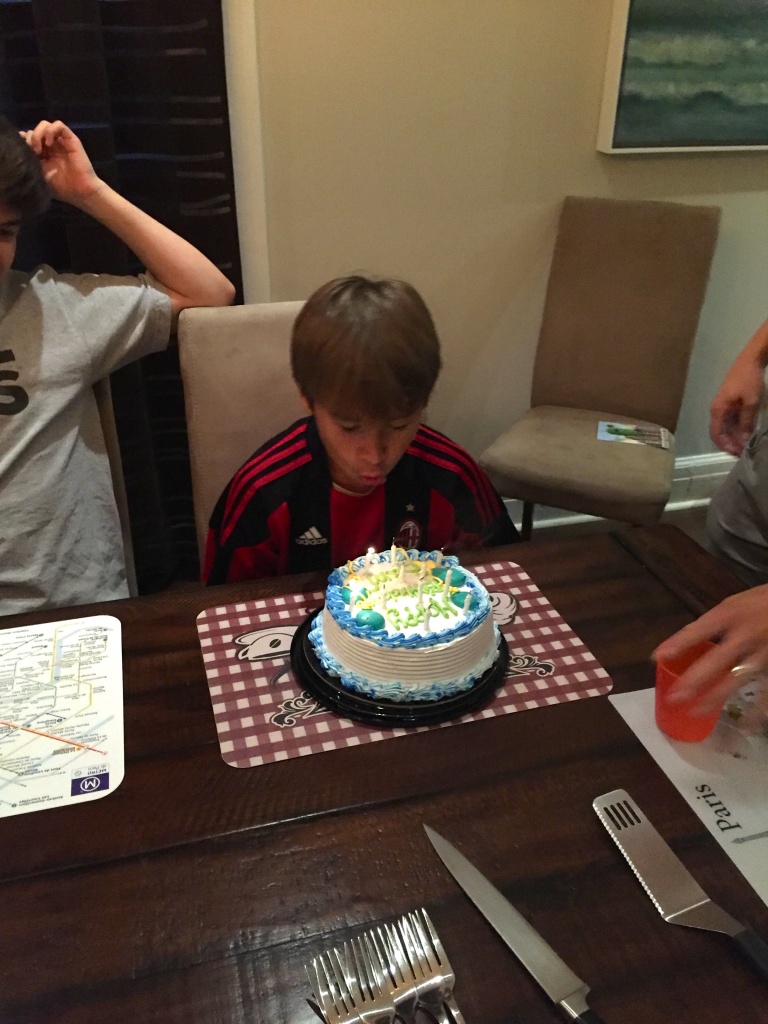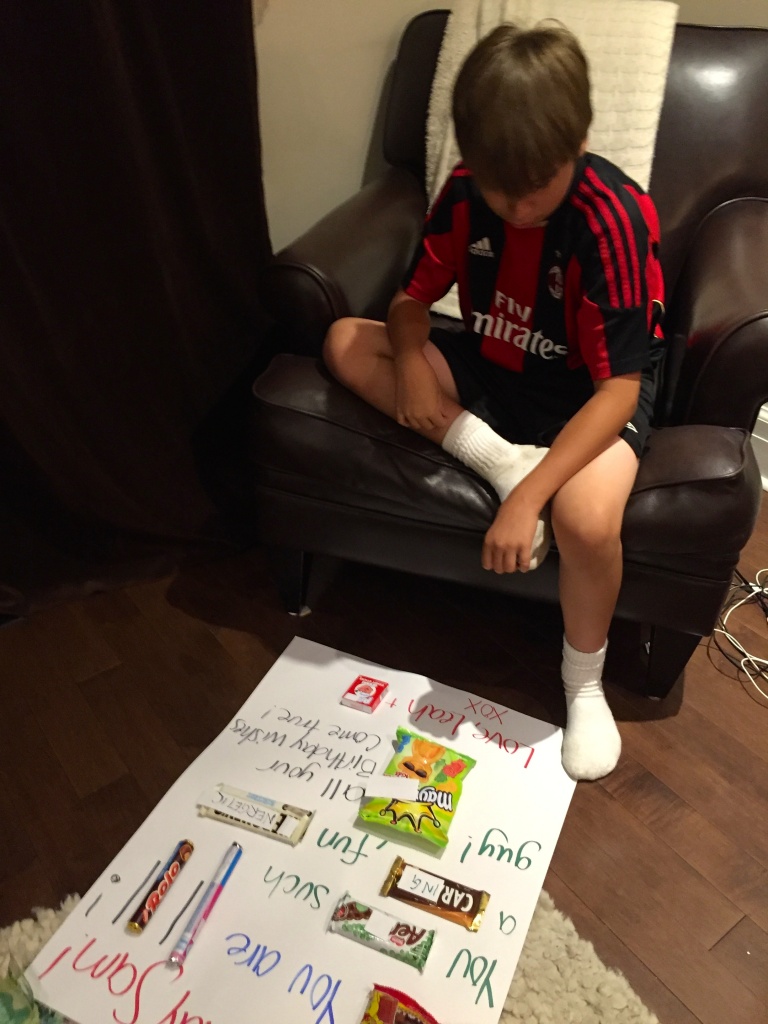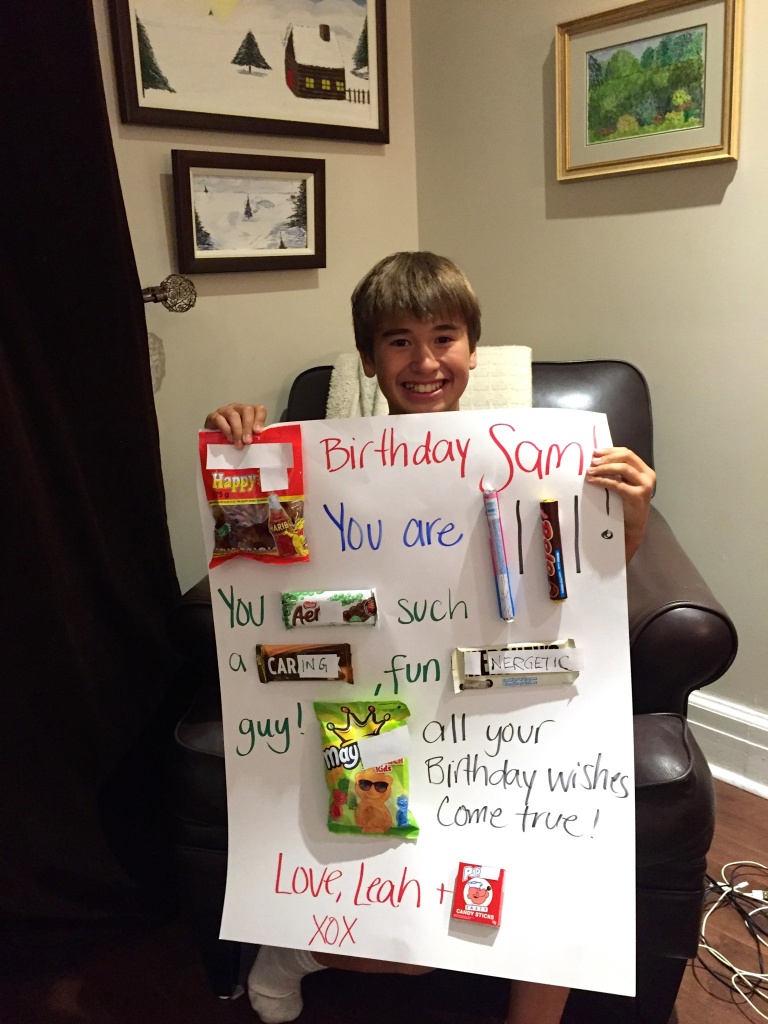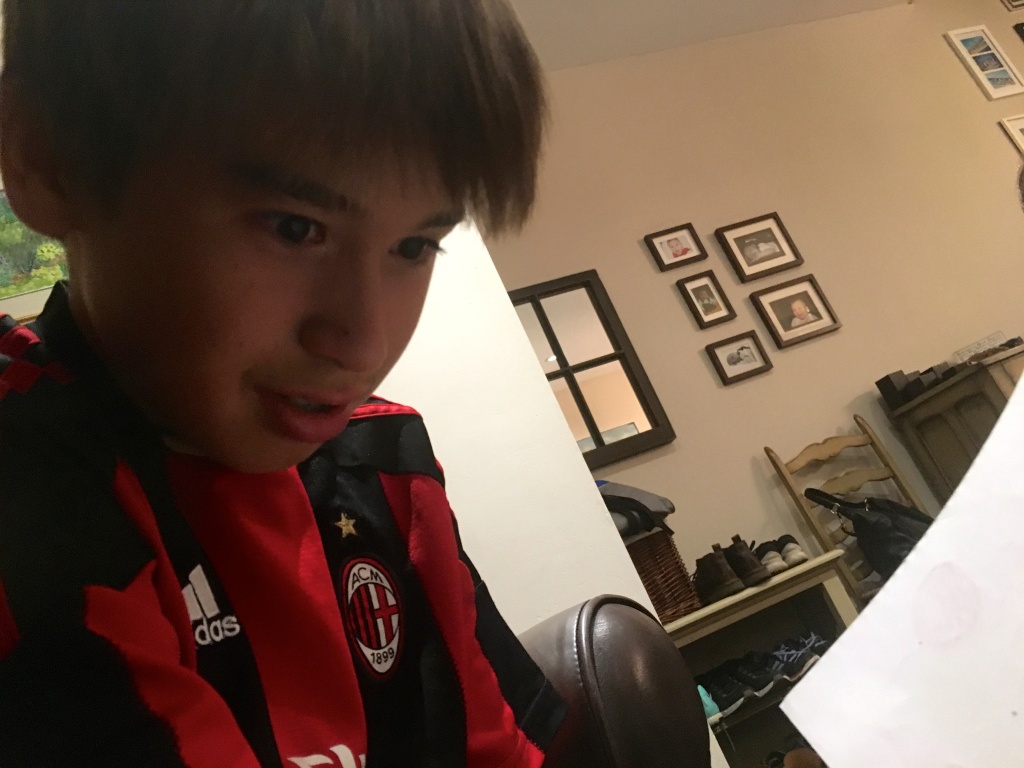 Love his face reading a card! ^^^