Need to press pause in our travel stories, as it's a big day today — Gabe turns 18!!!
18! Holy Cow! That's crazy!
I met Gabe when he was 9 – so that means I have known him for double his age!
He has grown from a cute little 9 year old, into a great young man! I can't wait to see what the future holds for him. He just graduated from high school, and is going to head off to University in the winter, after spending some time trying to save some money.
18 things that I love about Gabe:
He is FUNNY. He makes us all laugh so hard.
How he loves to debate and gets really passionate about topics
His smile – he's a cutie
His love of technology – not the using it part, but the understanding it:))
His passion for investments and finance
His love of cars and knowledge about them
His relationship with his brothers. They are so funny together and I love how they share secrets
How he often offers to help with anything that needs to be done around the house
How he leaves his clothes all over his bedroom floor. Just kidding.
How he sleeps in his bed upside down so he and Zach can have good nighttime chats and see each other
His ability to work a crowd and get to know people
How he can be very focused and intense on things he desires
His ability to impersonate and tell stories. He really is a story teller.
His ability to jump into almost any conversation and contribute
His curiosity – he likes to learn new things and find new things
When he like a certain meal, he loves to eat it right up and thoroughly enjoy it
I love hearing him bless the sacrament at church – even better when he does it with his Dad
I love the kindness in him and how similar to his Dad he is in so many ways!
Happy, Happy Birthday Gabe! This is a big year for you – but one that I know will be memorable and a time for growth, adventure and smiles.
We love you tons and tons. So glad you are part of our family.
xox
A few pics to remember the day: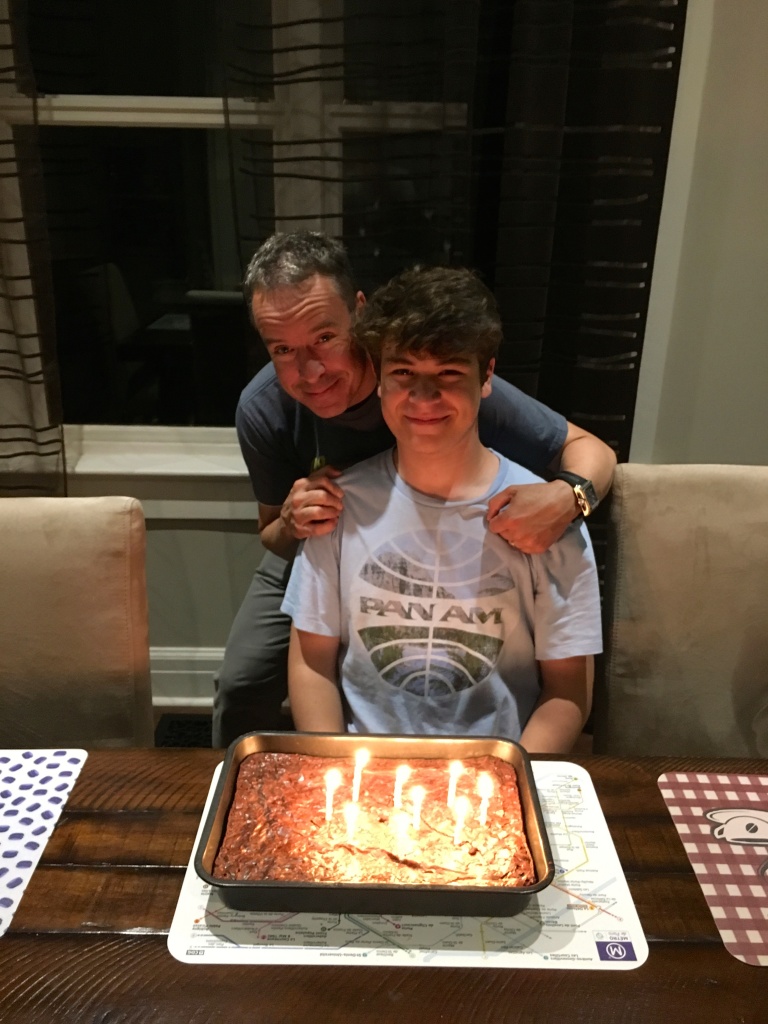 Brownies are his fave ^^^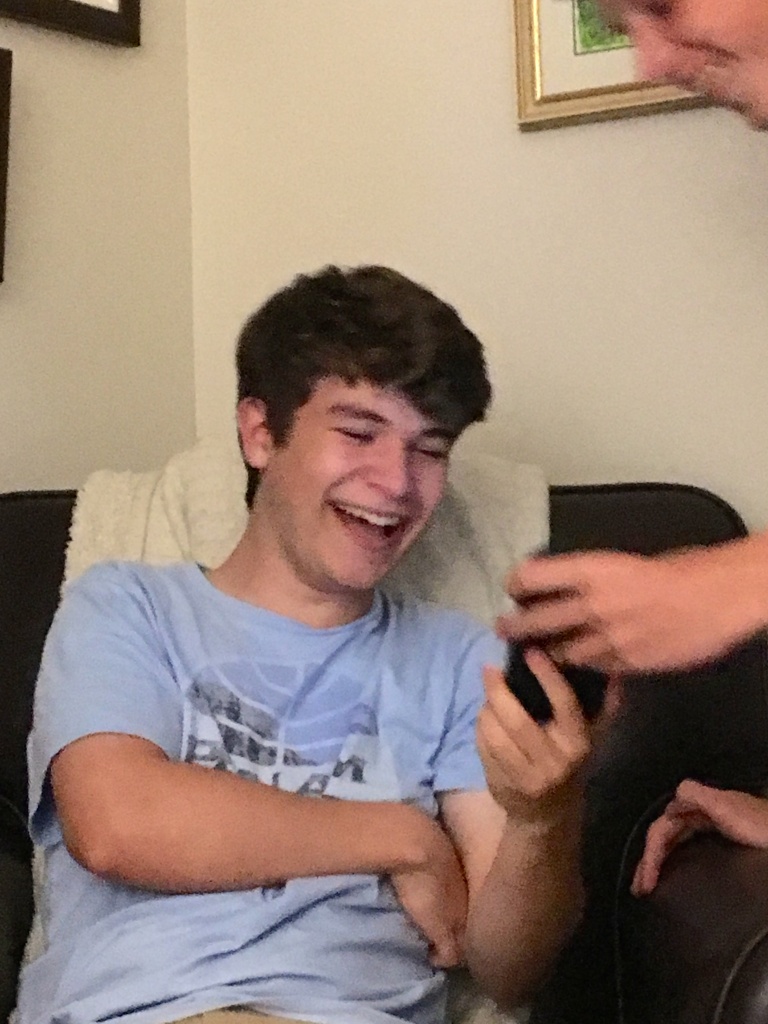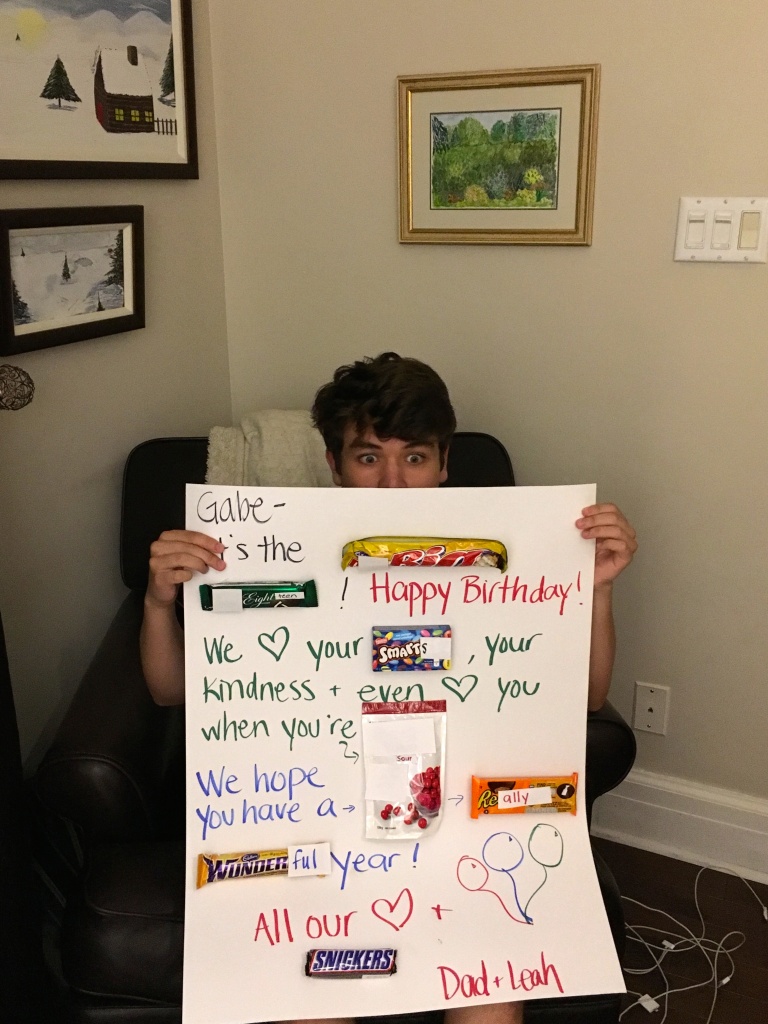 Funny boy ^^^