Another early morning as we had to make our way to the train station as we were heading to Prague!
Prague has always been on my list of places to go, as I have heard it is beautiful.
I'm just going to say, "Wow".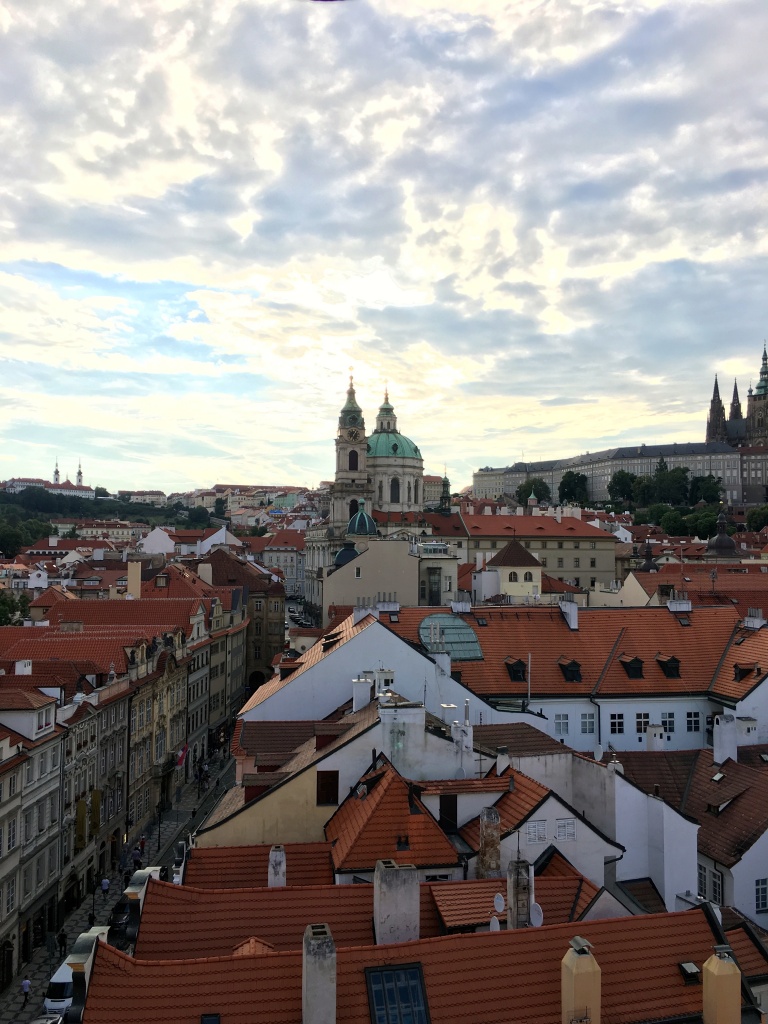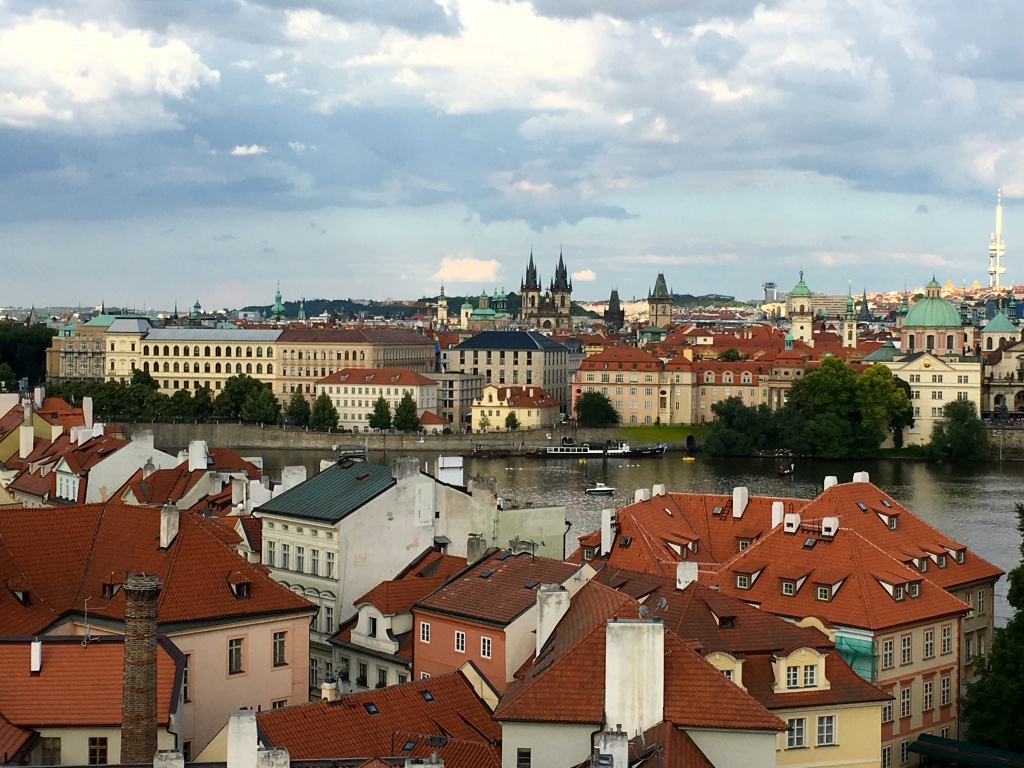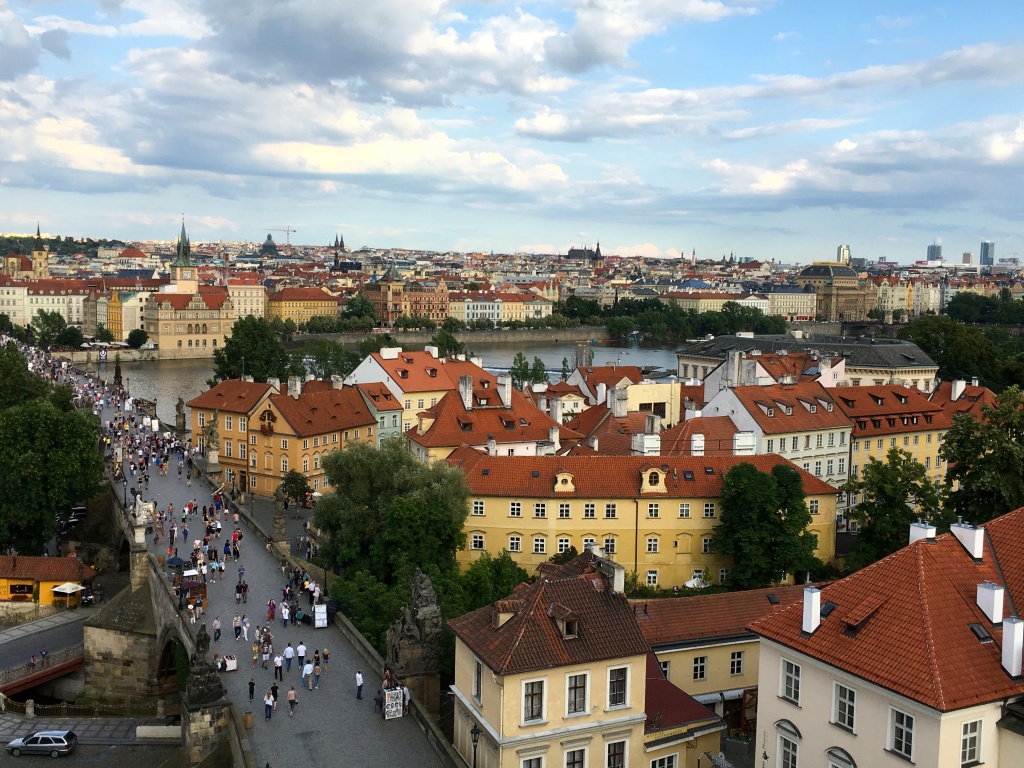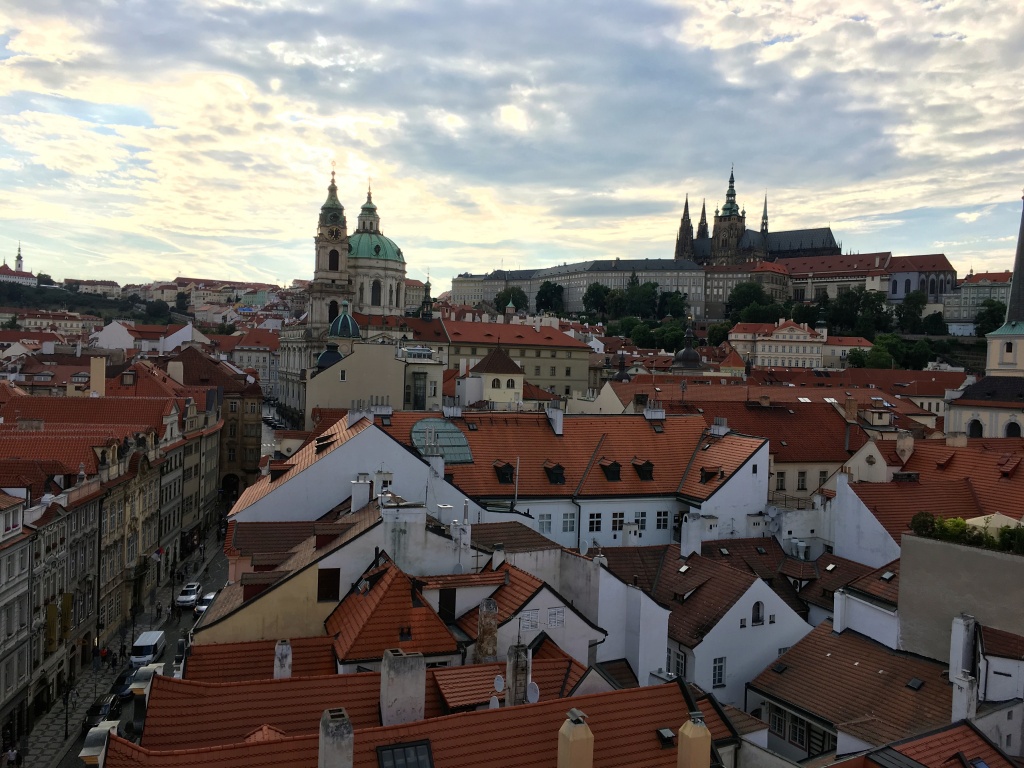 As Zach said, "It's like Harry Potter at Universal – except it is real!"
But first, we had to get there.
The train is about 4.5 hours from Berlin. I had told the kids there was wifi, and they were horrified that there was none… oh my. What to do? They slept.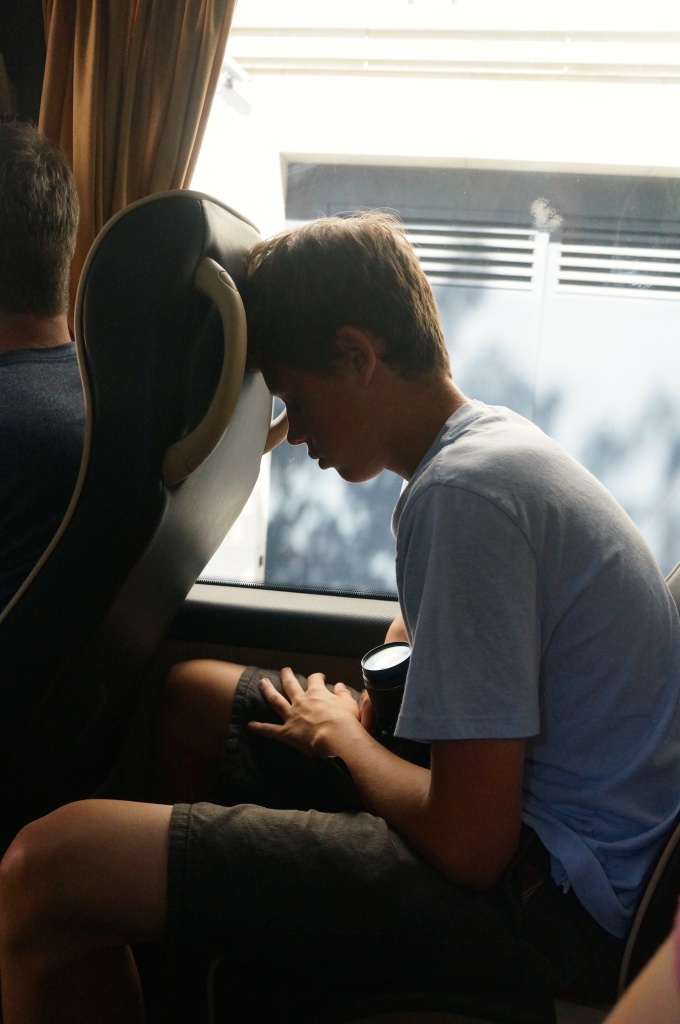 I read. So nice.
But when we crossed over into the Czech Republic, the wifi kicked in and the kids somehow woke up and were very pleased.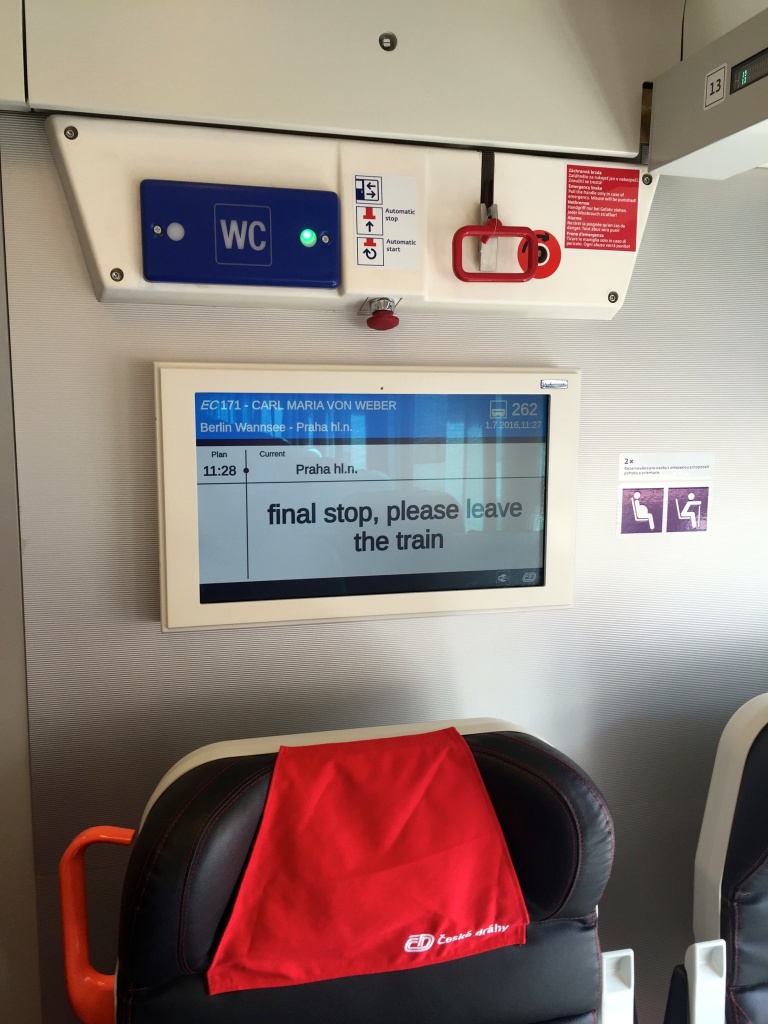 We arrived without any panic this time, and decided to make our way to our hotel by walking.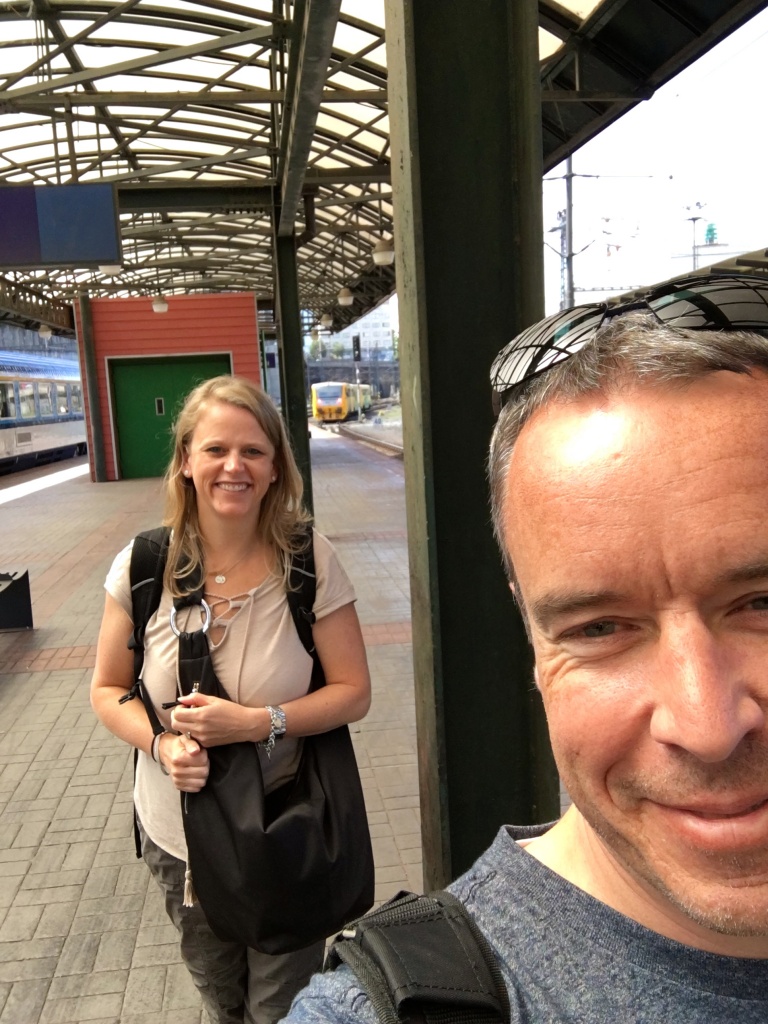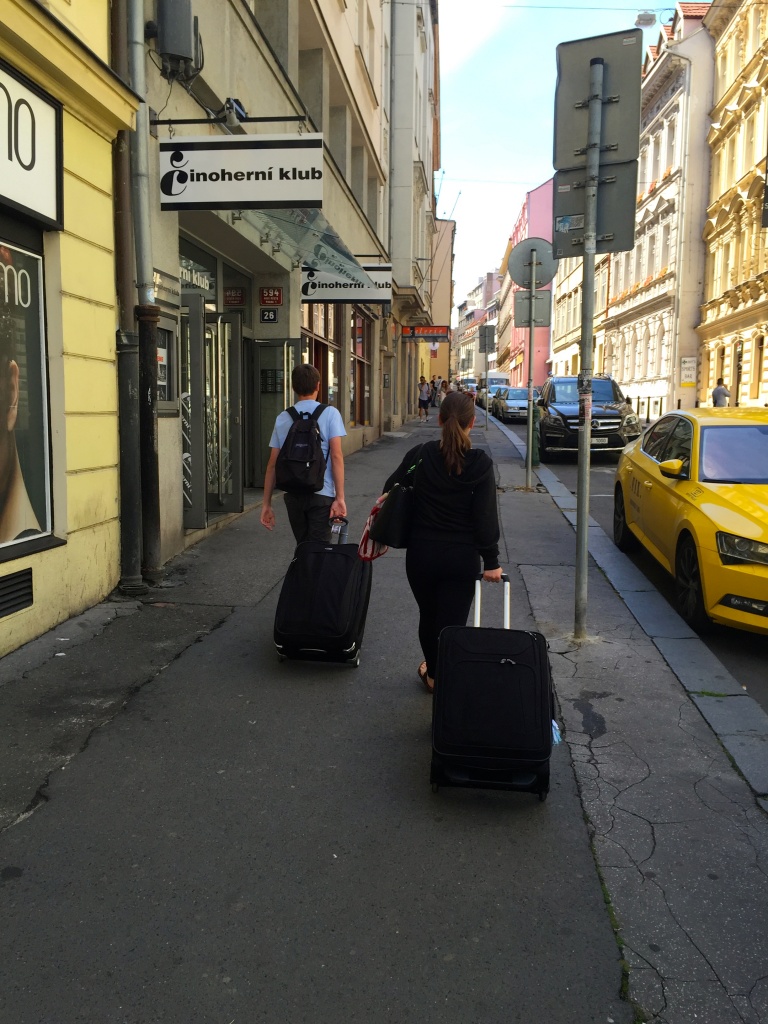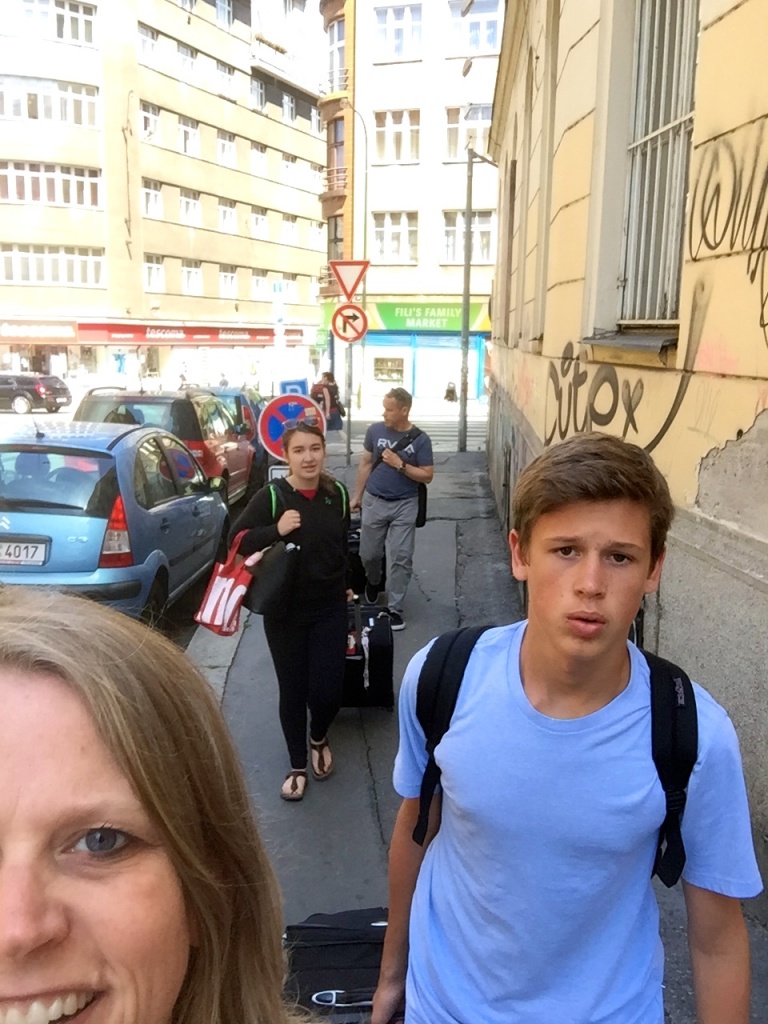 Along the way, we saw some yummy Thai and Vietnamese food and decided that is what we wanted for lunch. A break from sausage and schnitzel.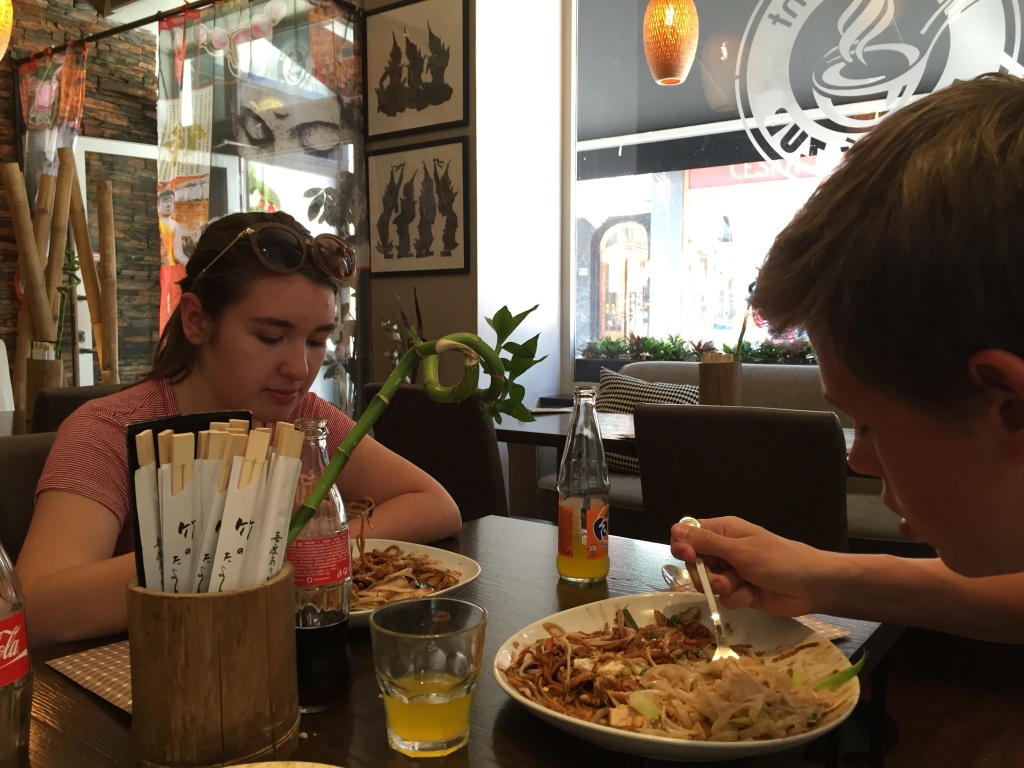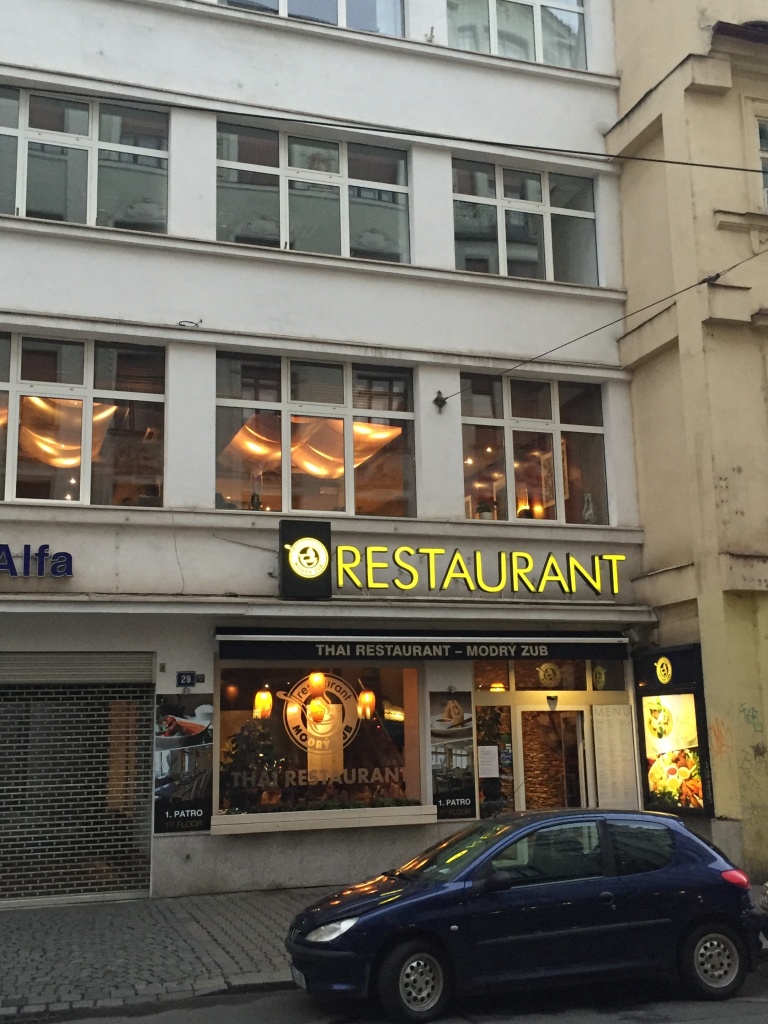 We found our cute hotel, checked in and headed out for a meal. We had a relaly good meal at a Thai restaurant.
We then had an "Intro to the Grand City Tour" booked. It started off with a bus.
We are not bus tour people. We were all asleep within 5 min.
And you can't see much on a bus. We did see things like this: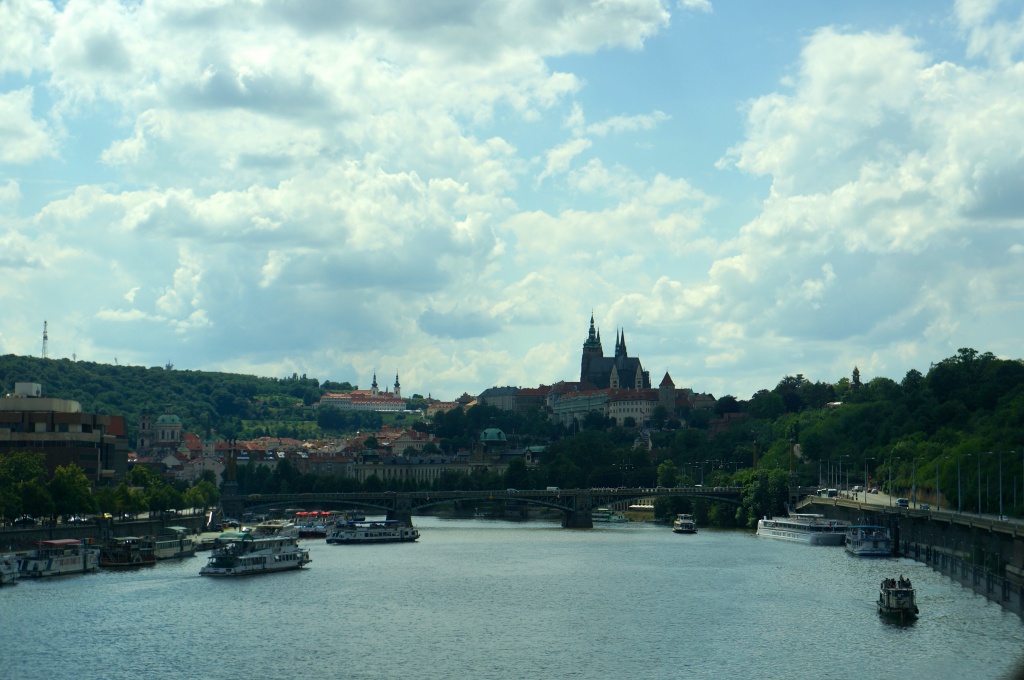 But it was only bus for a bit, then it was walking.
Truly, I wasn't thrilled with the tour as it was super rushed but it gave us a great overview of the city.
Boy, it is gorgeous.
I got some great snaps: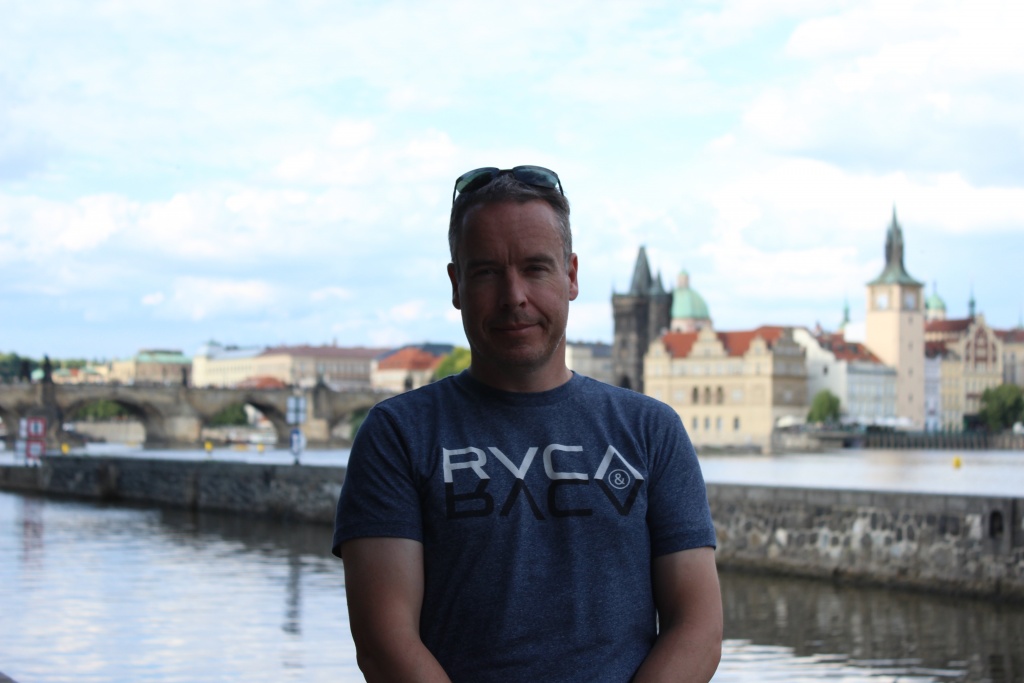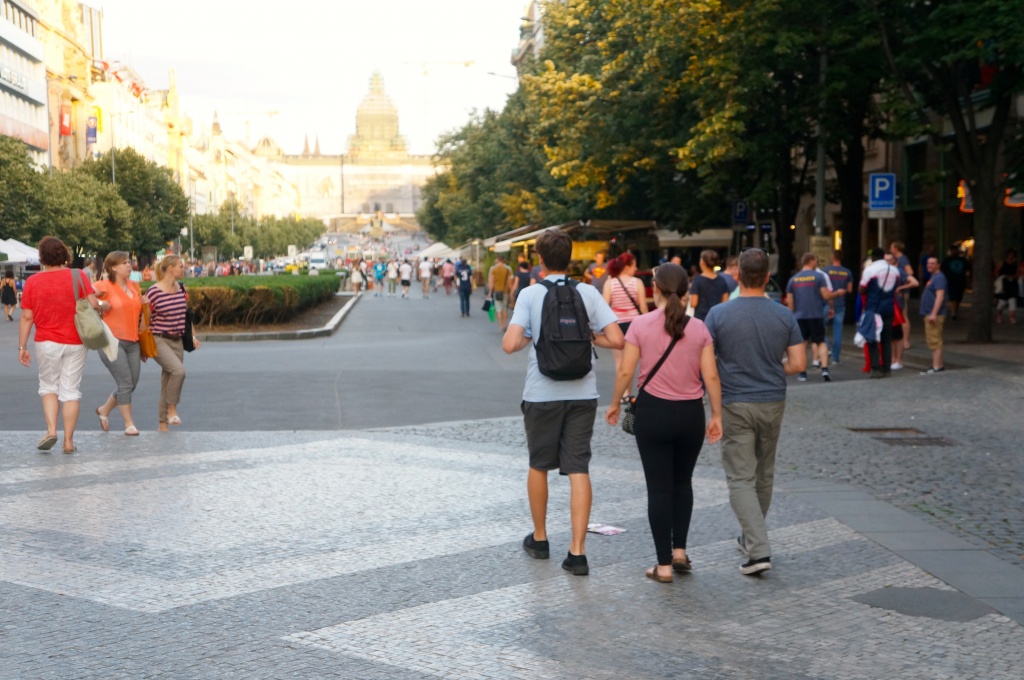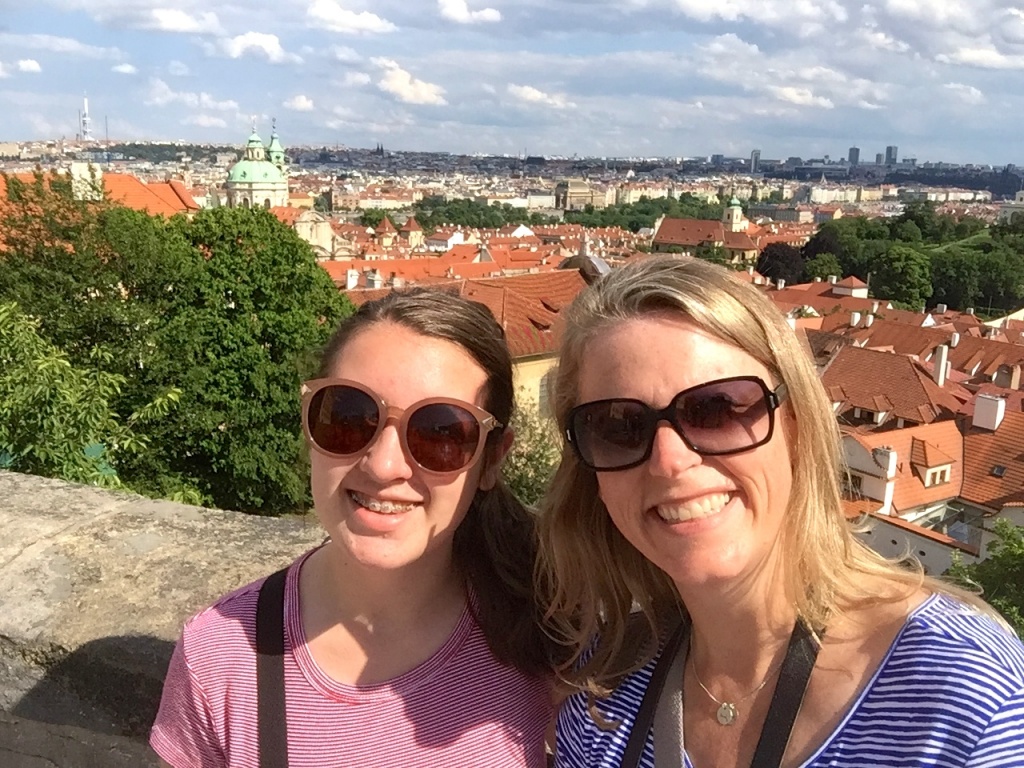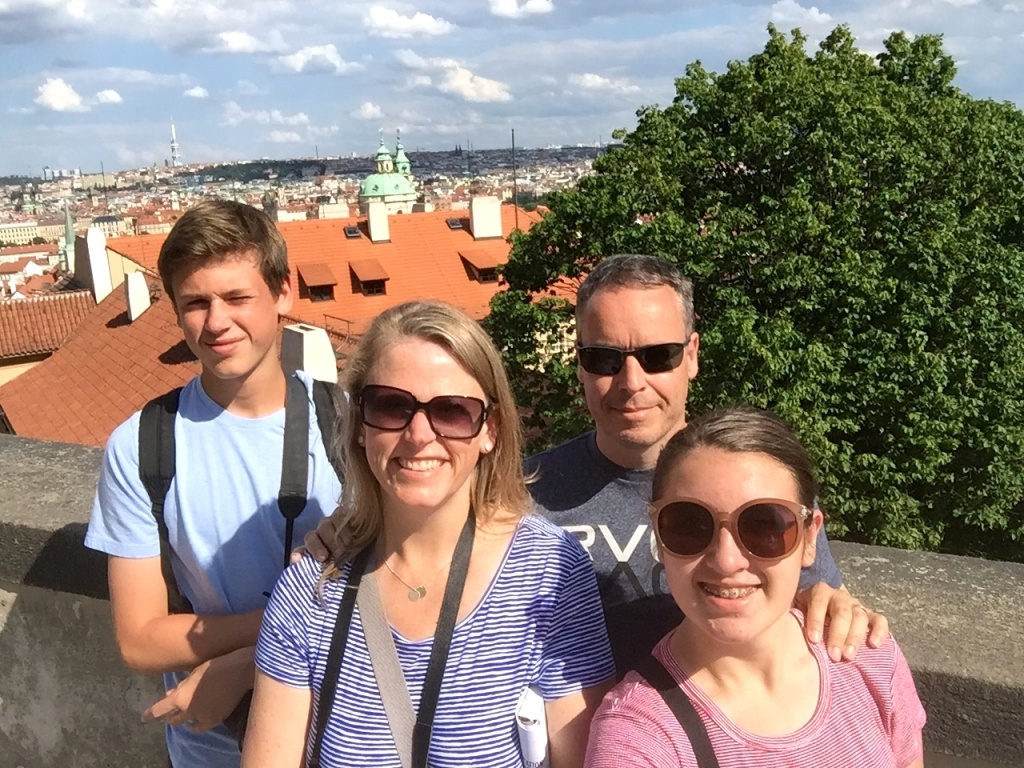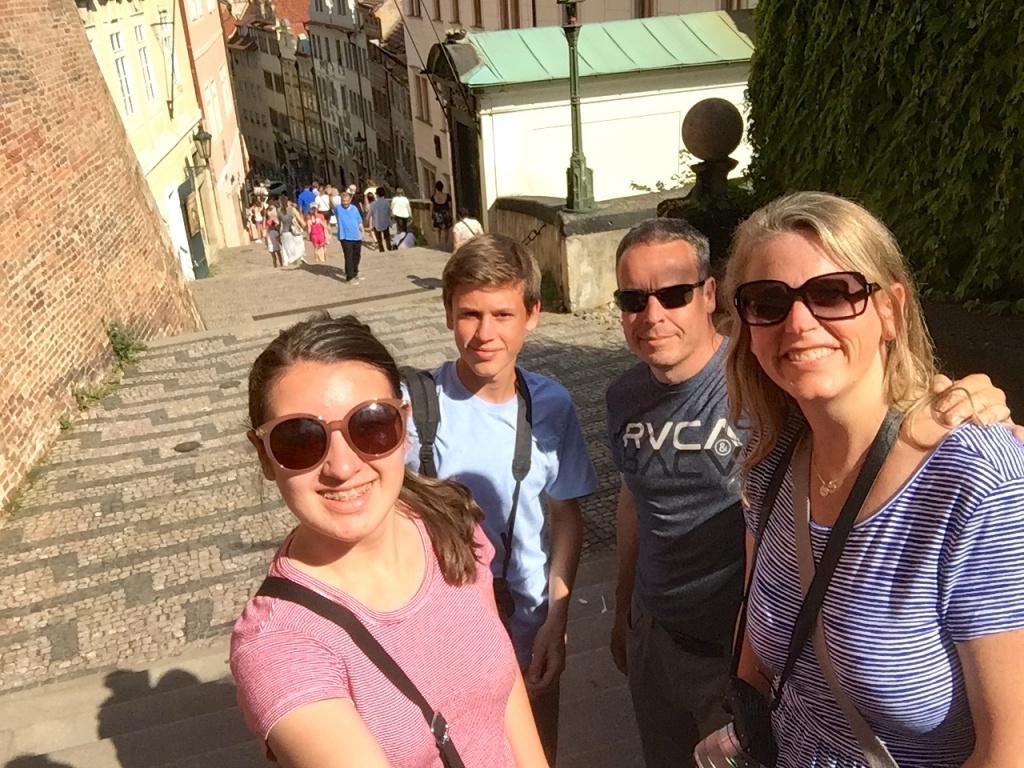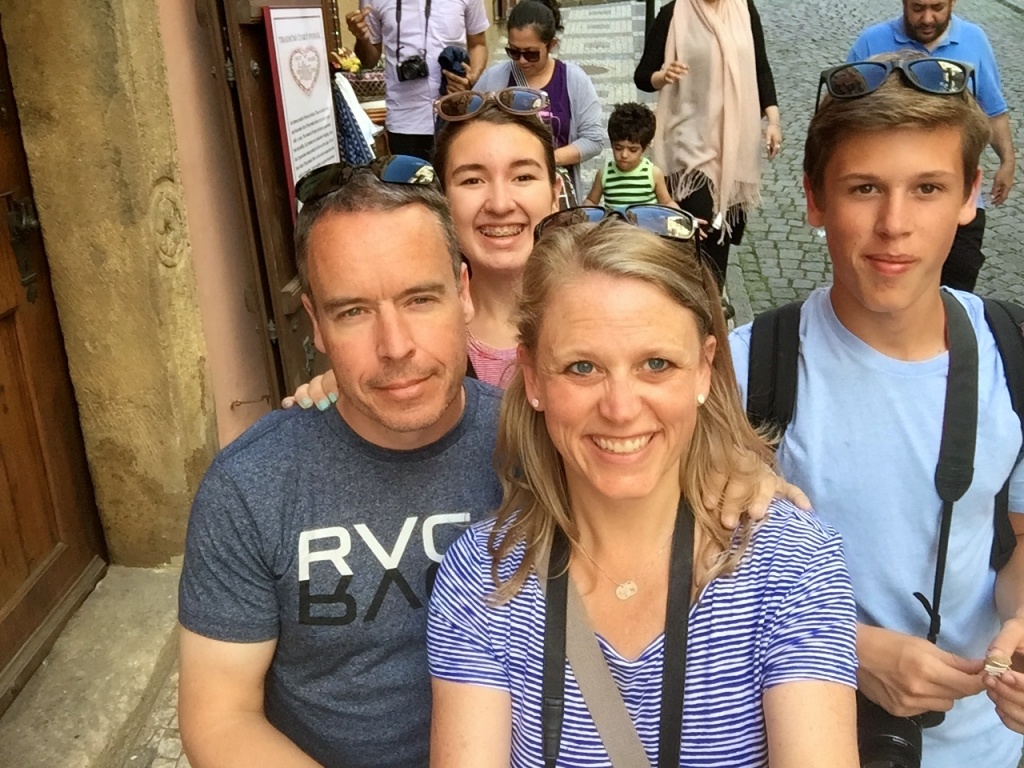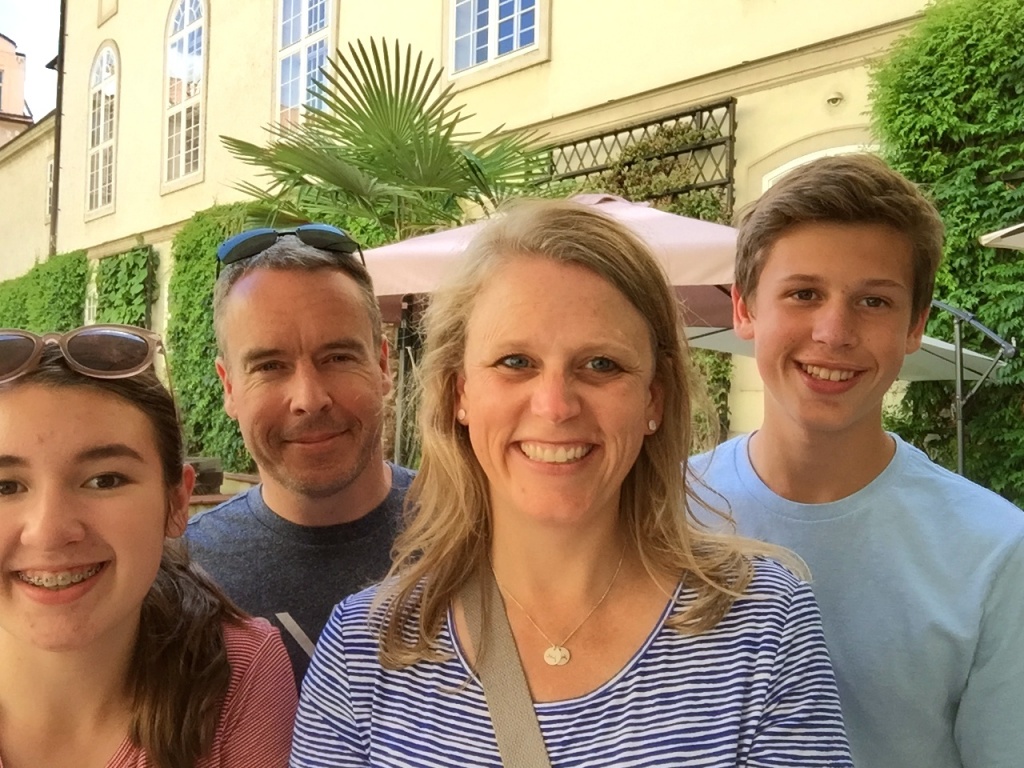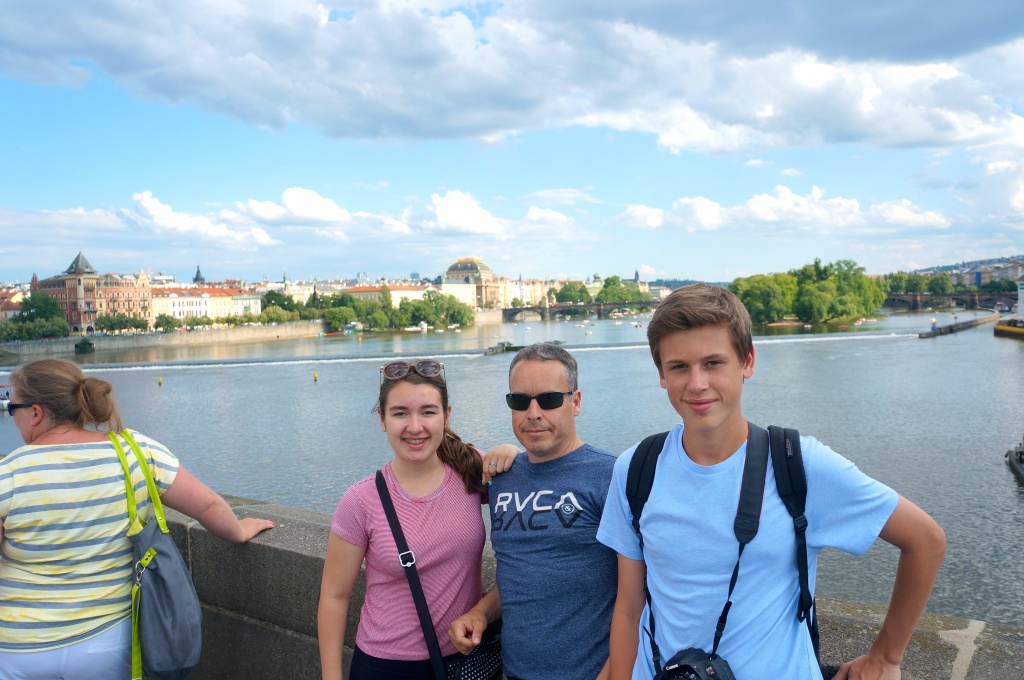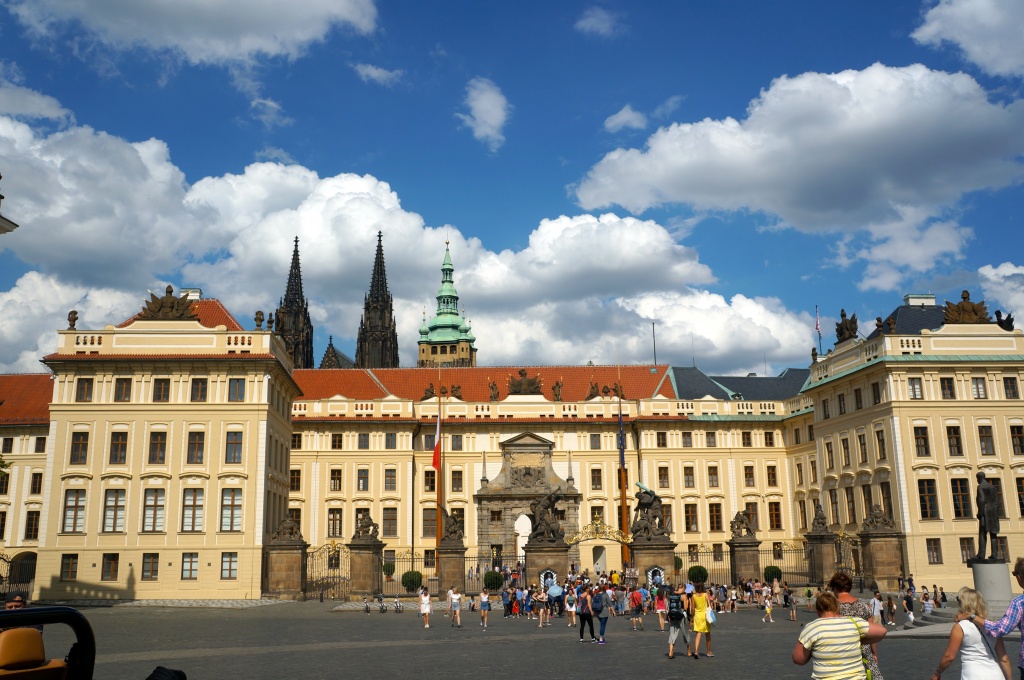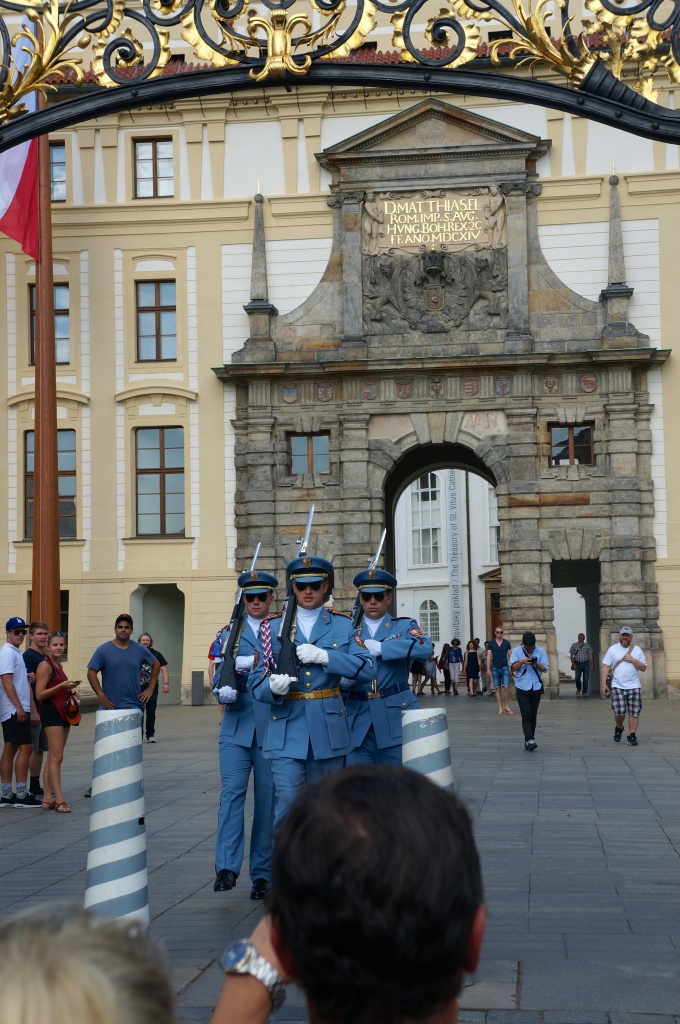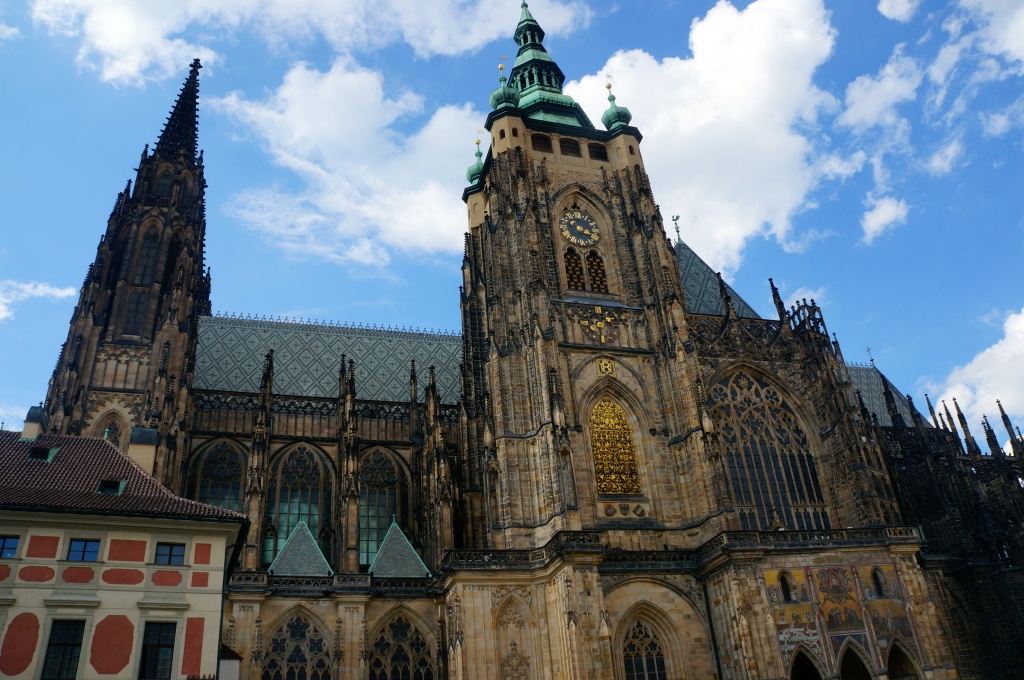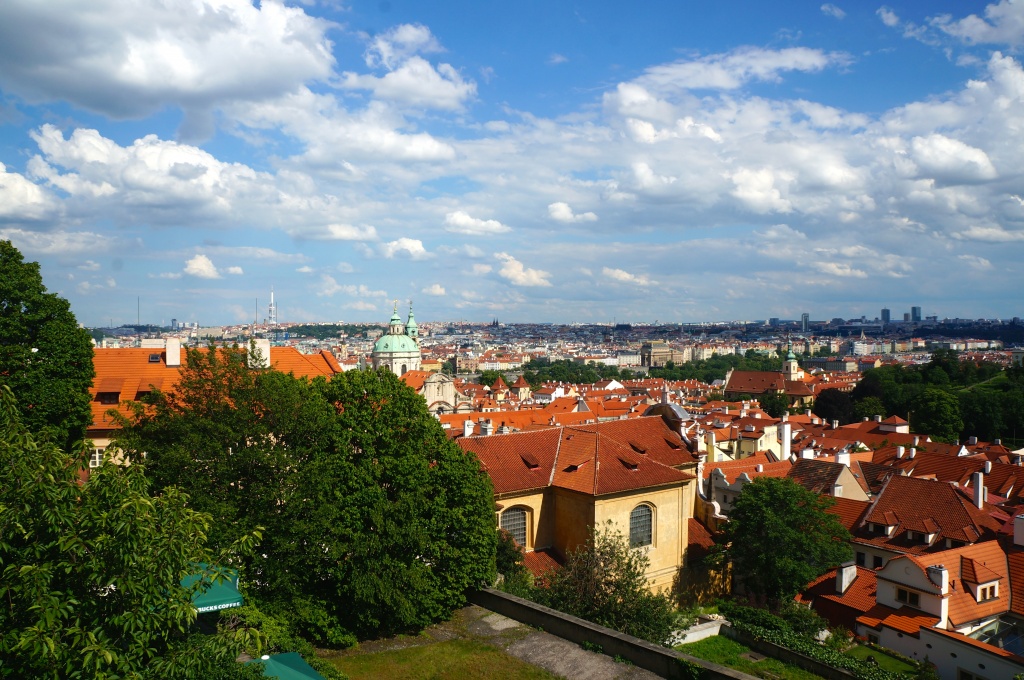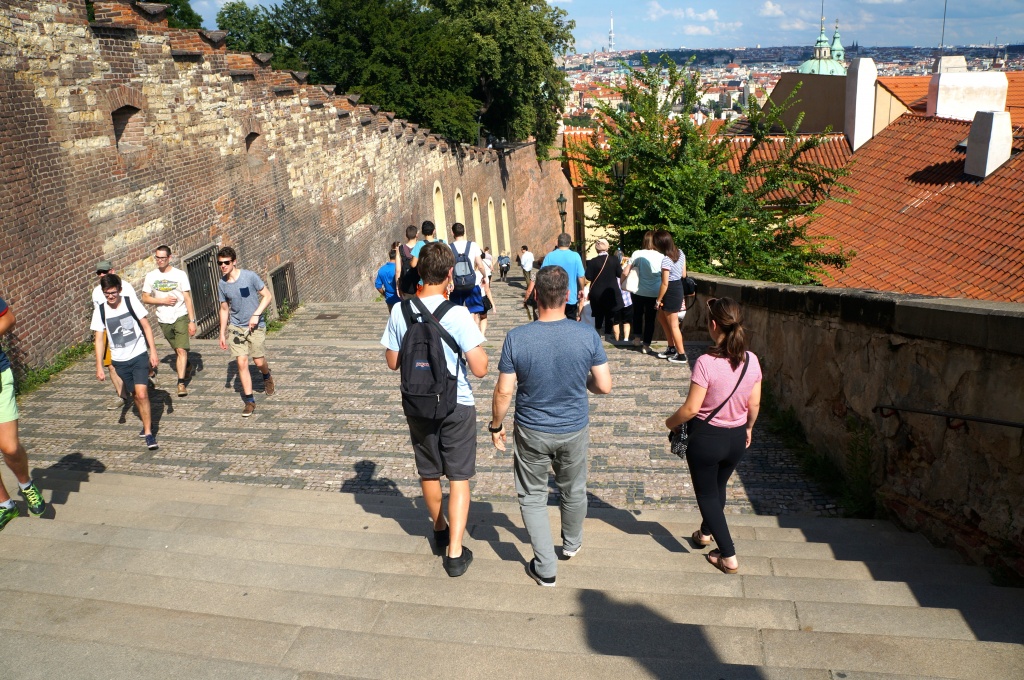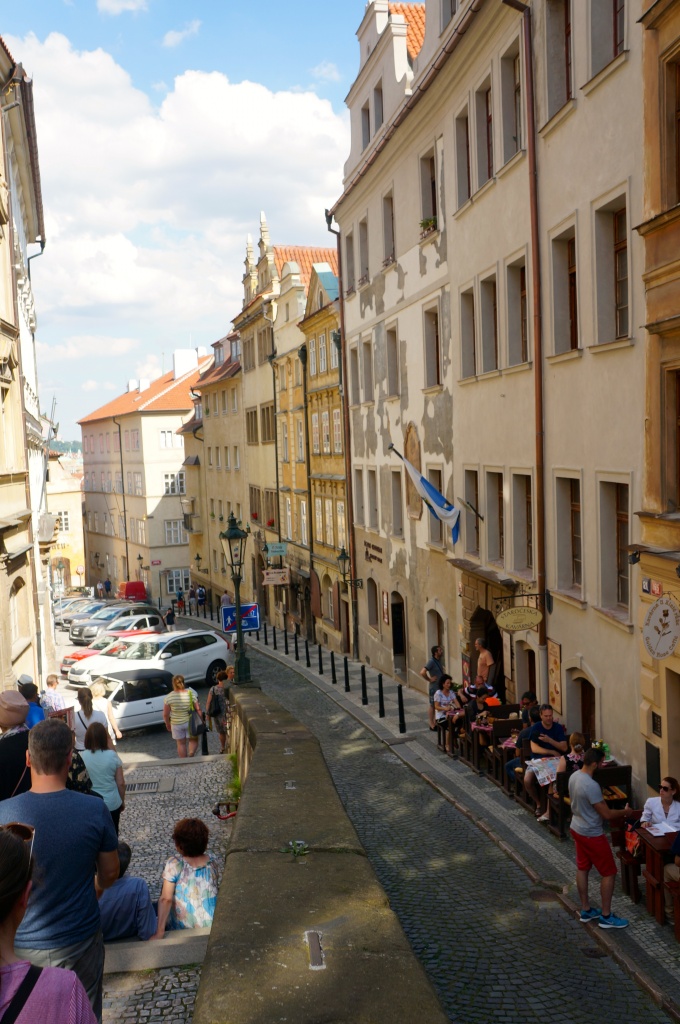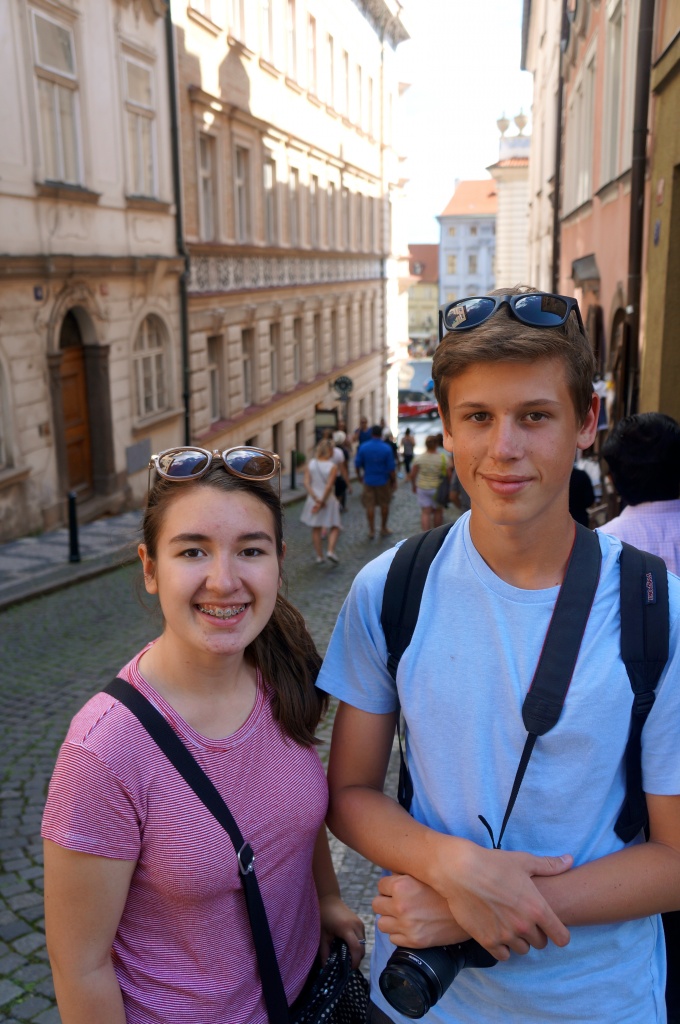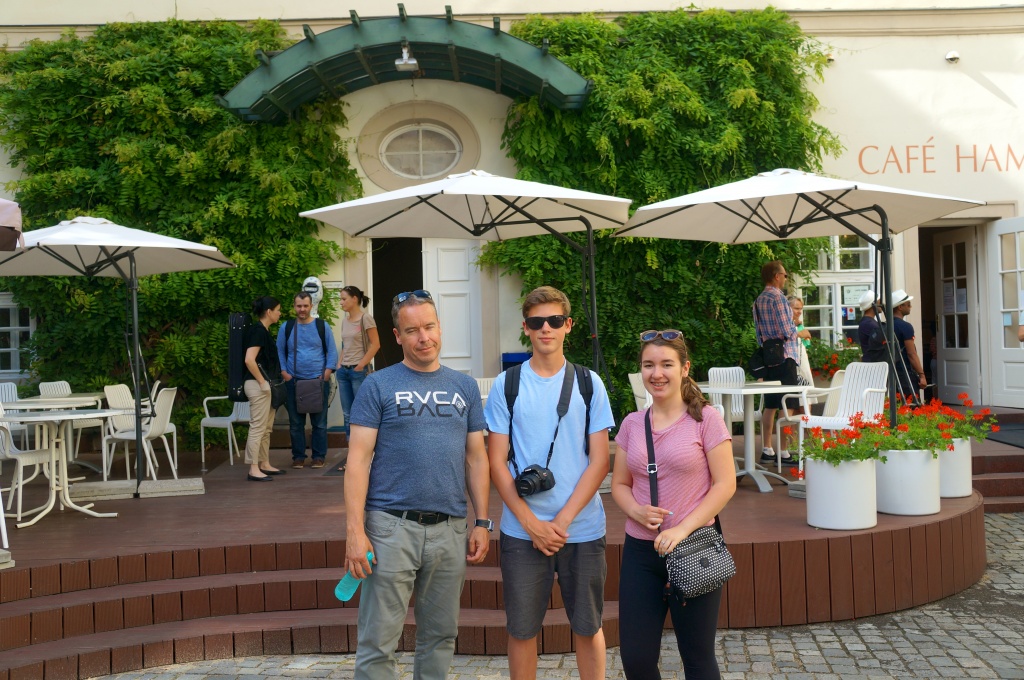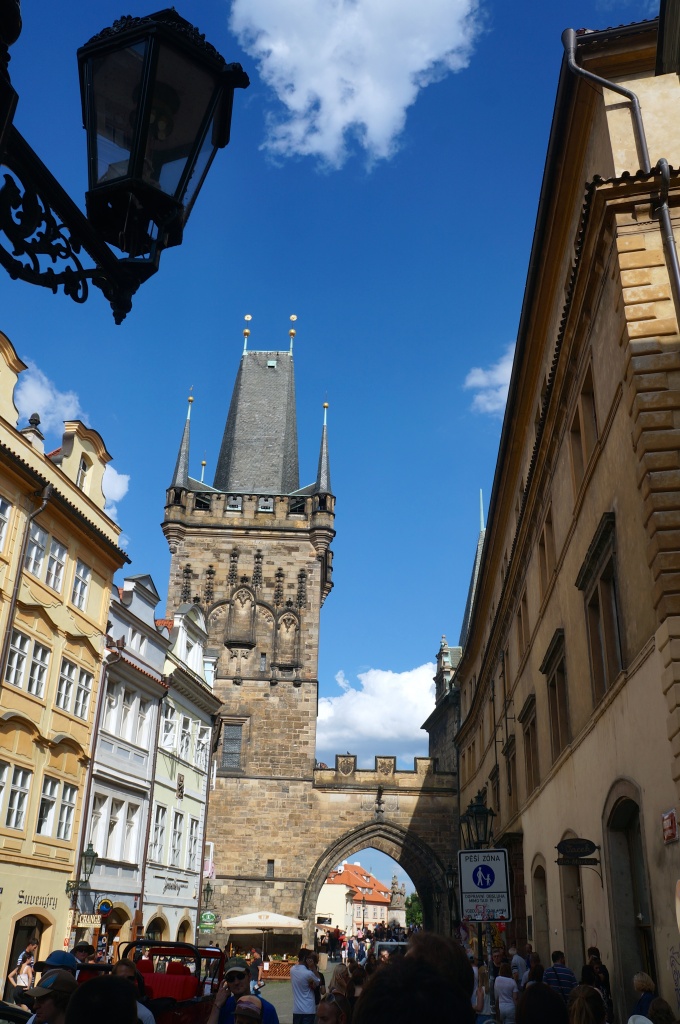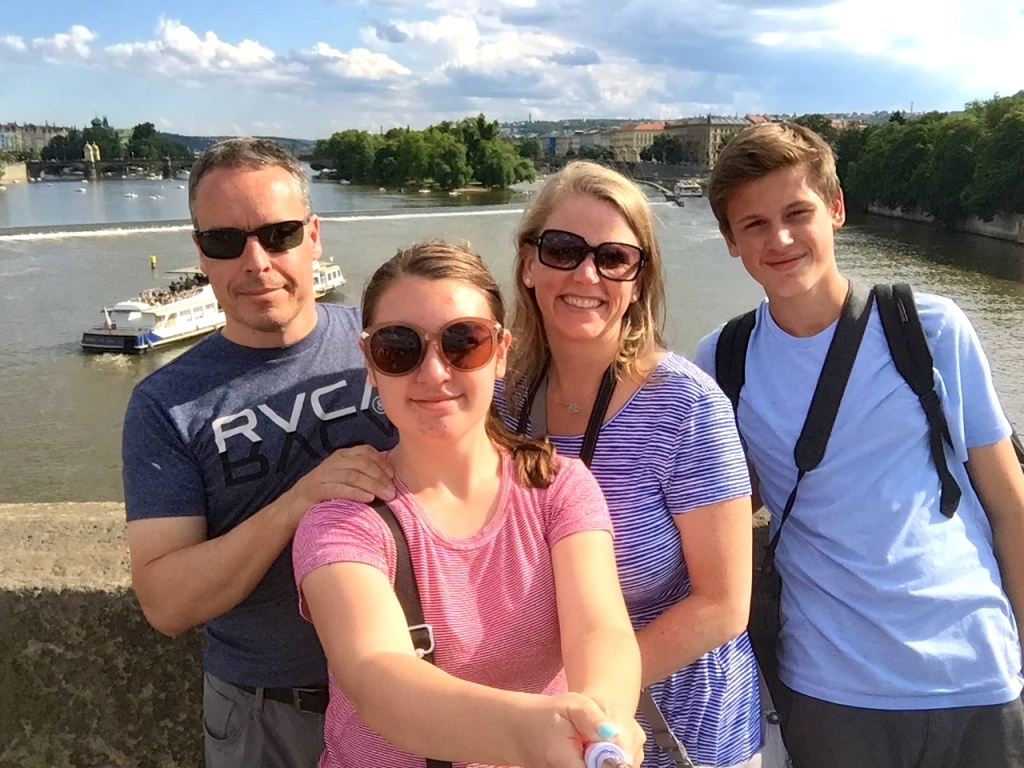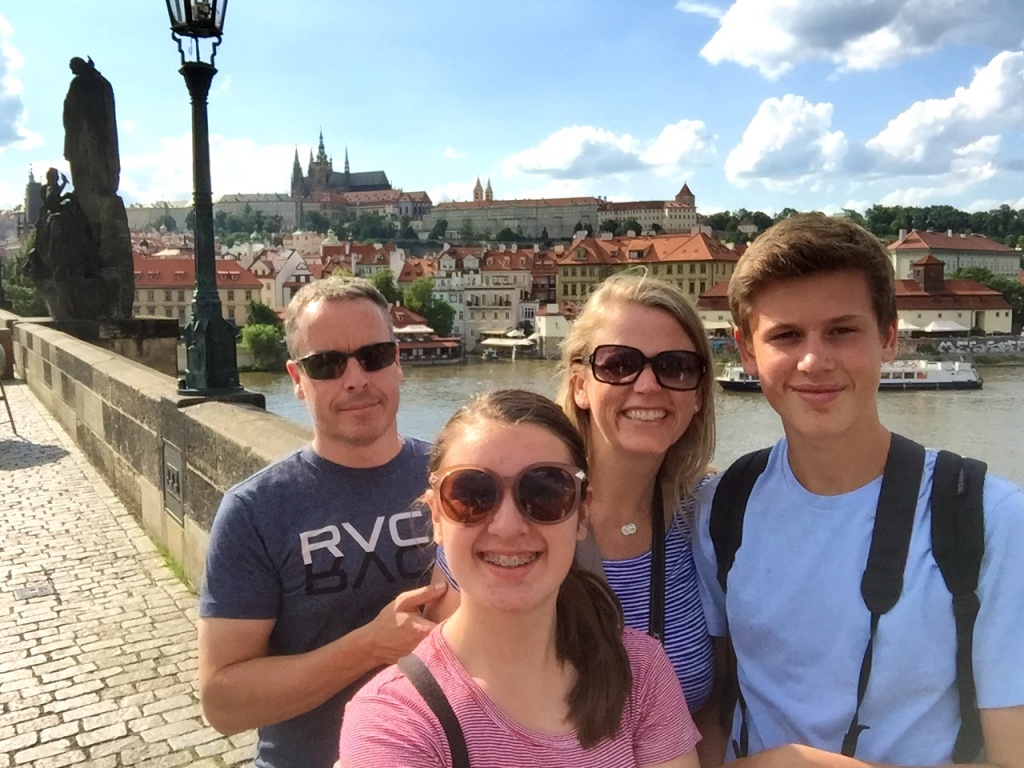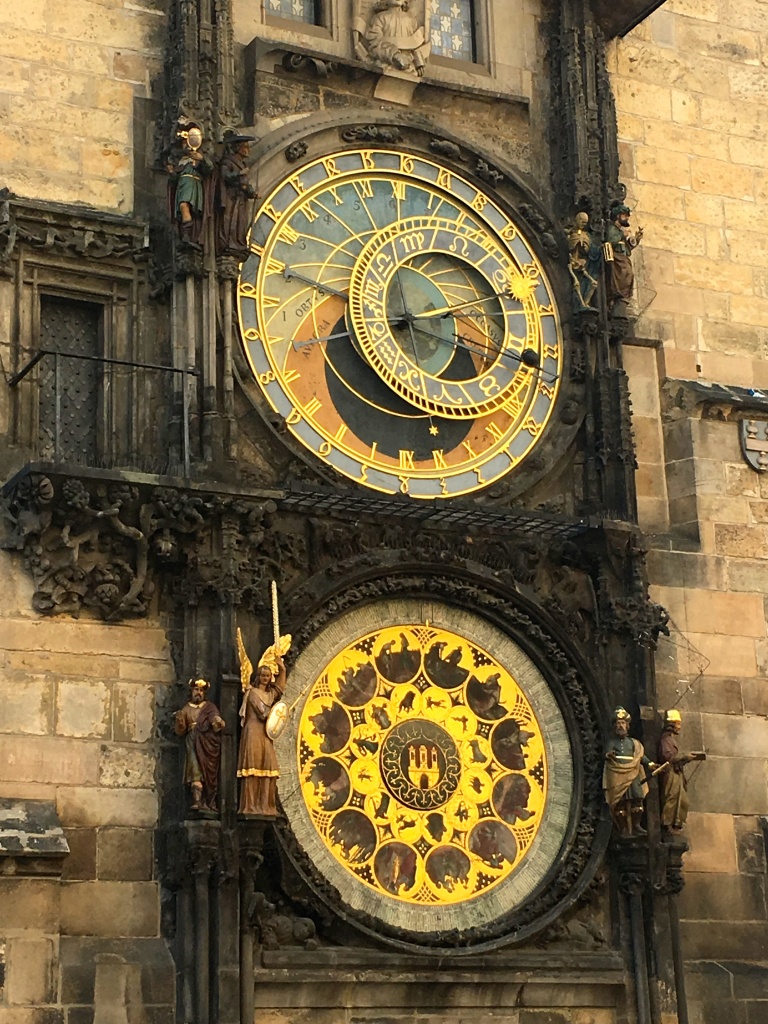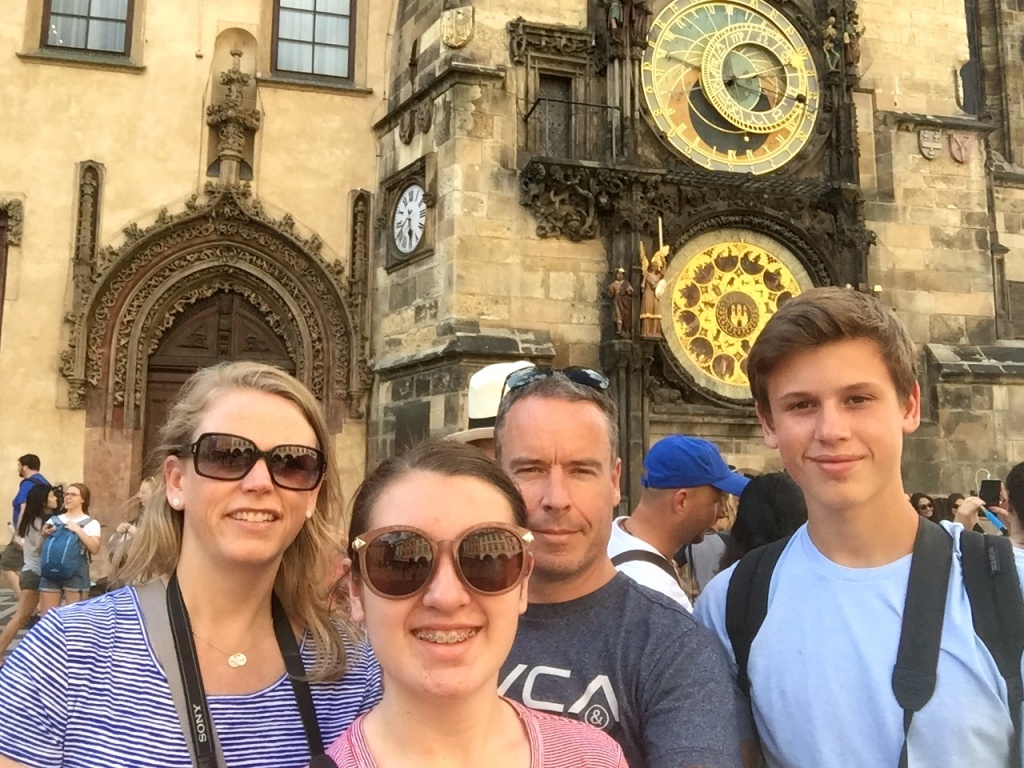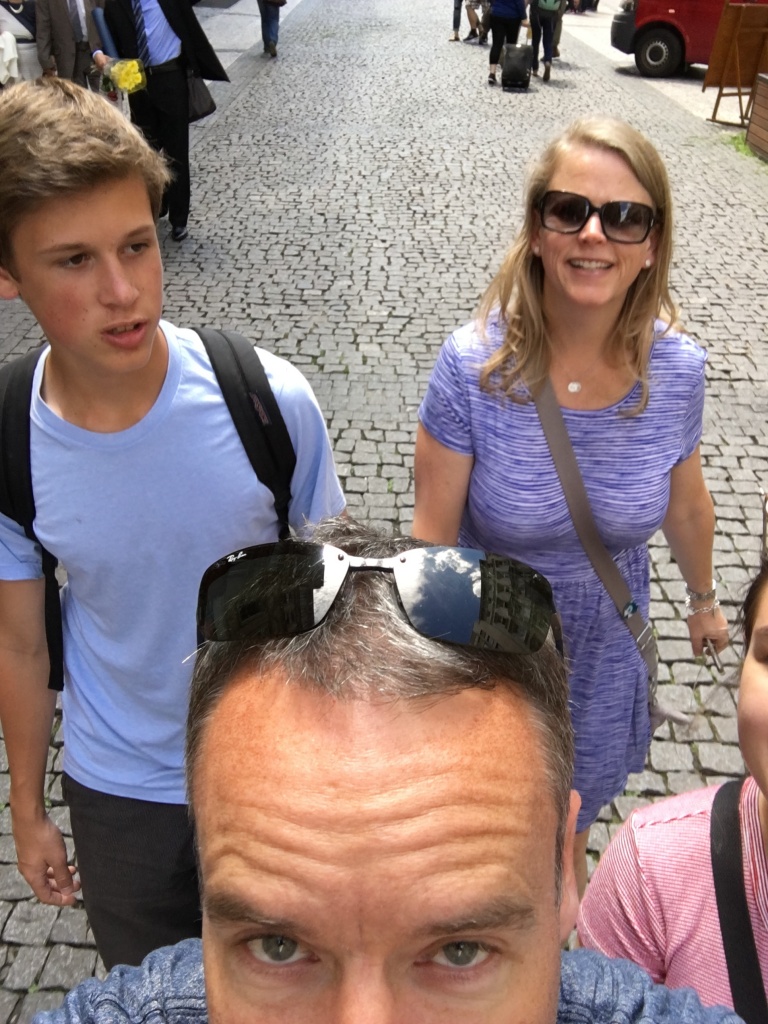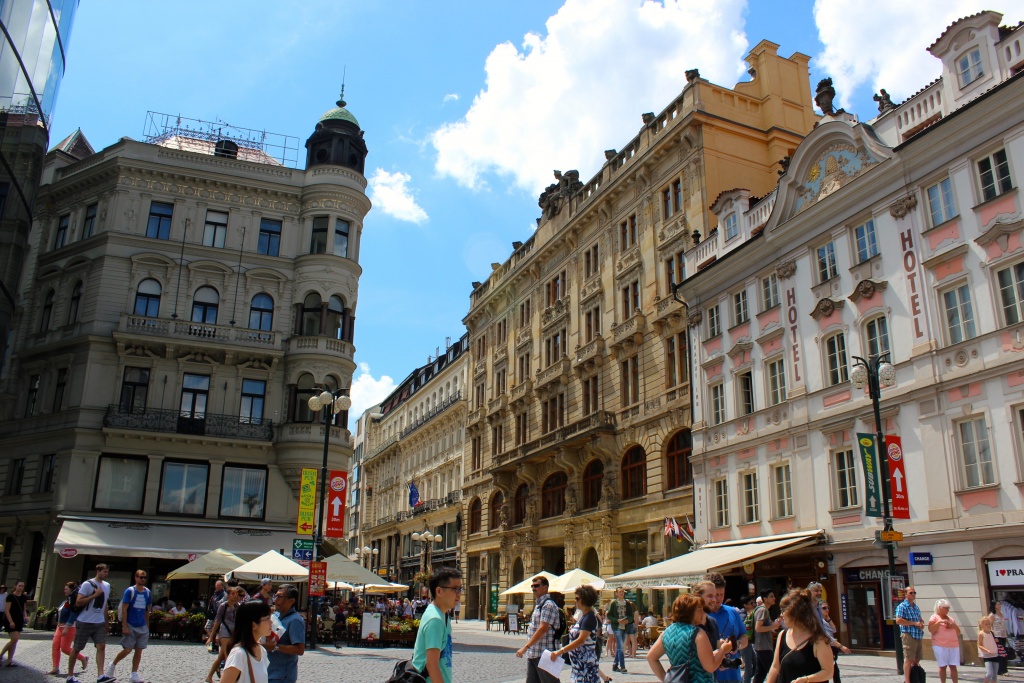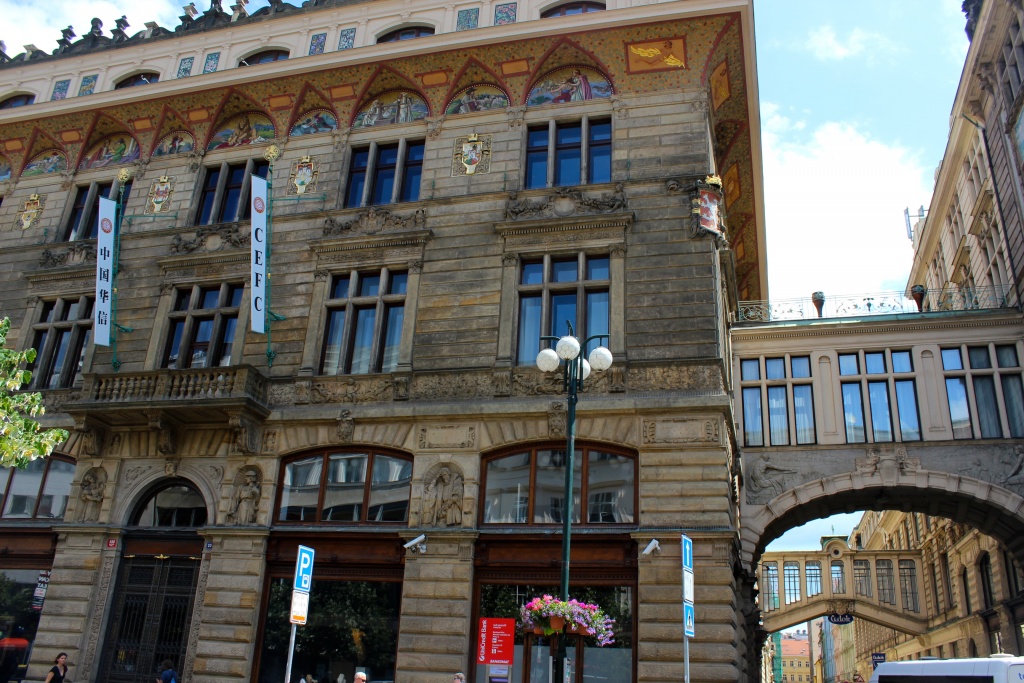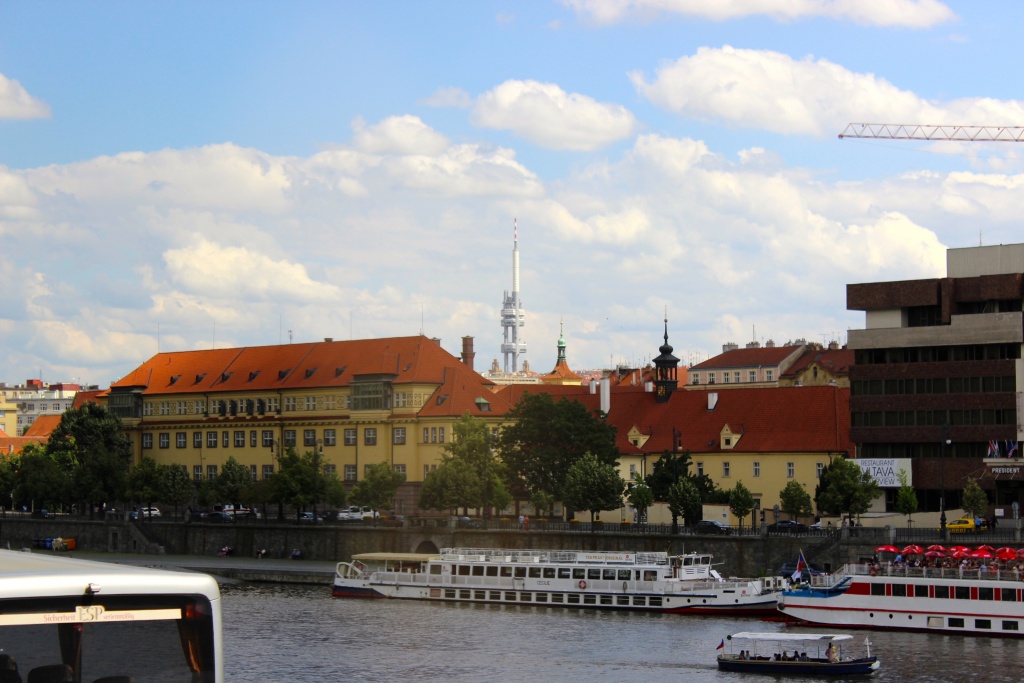 We finished the tour and then decided to backtrack a bit.
We took in the views of the Charles Bridge.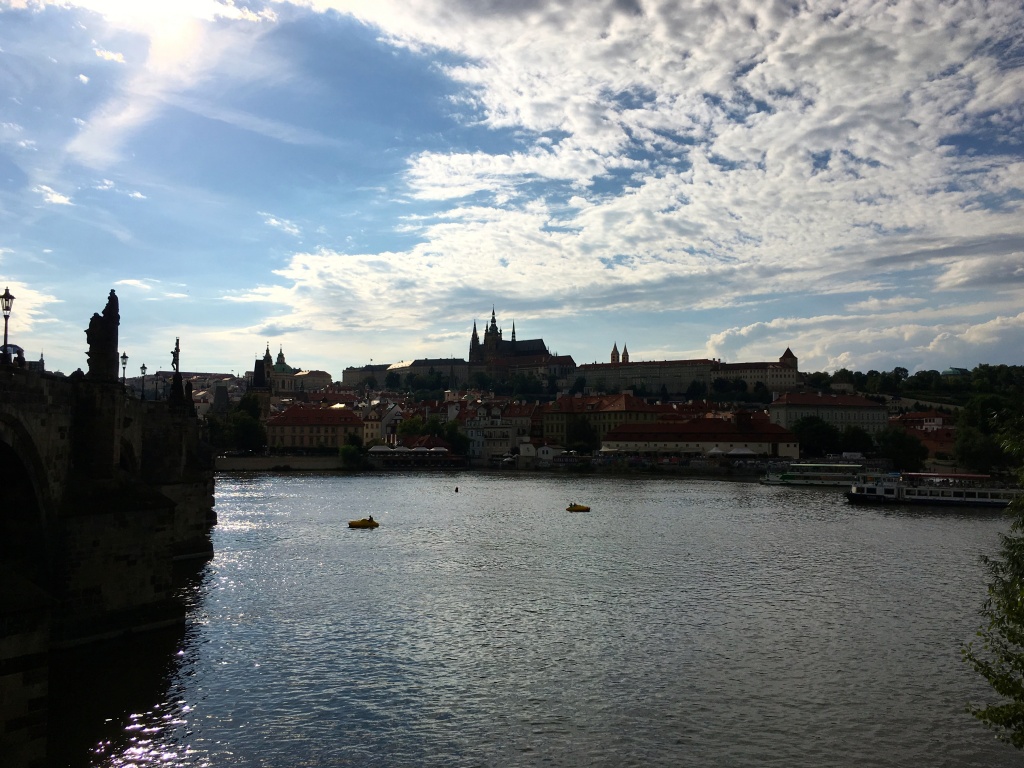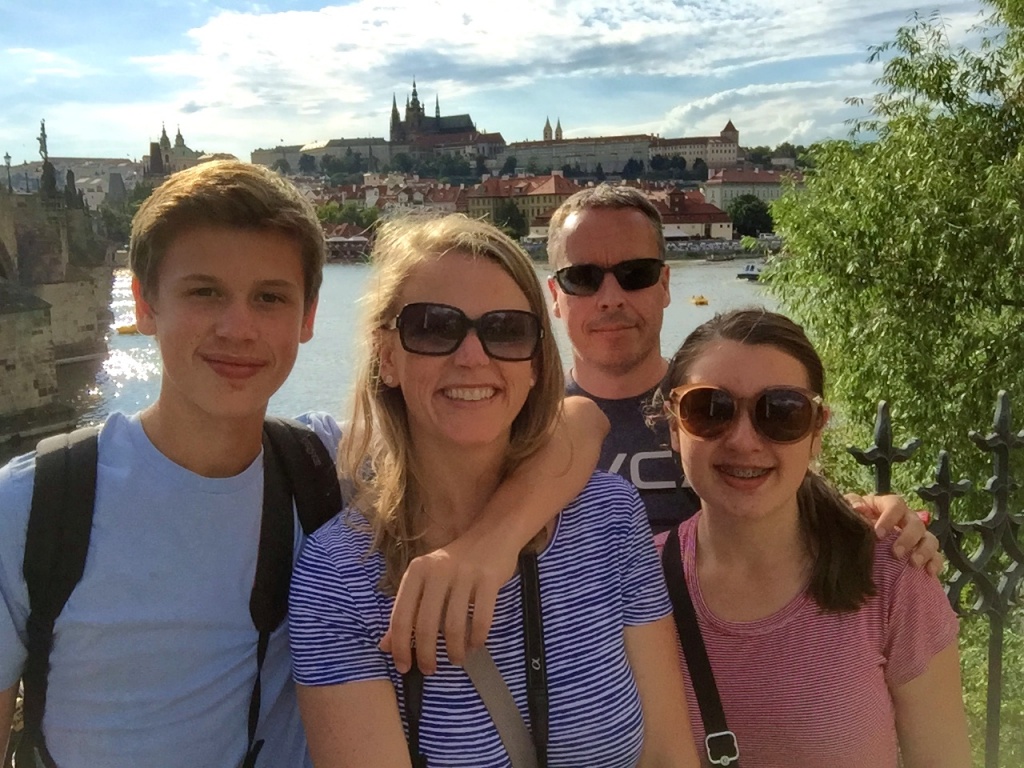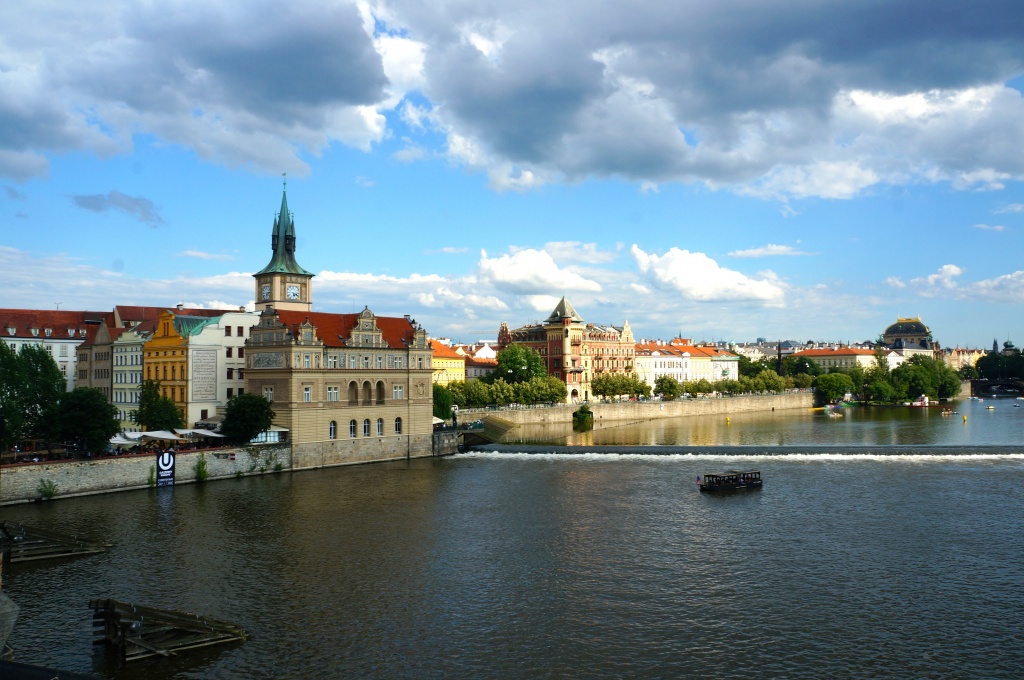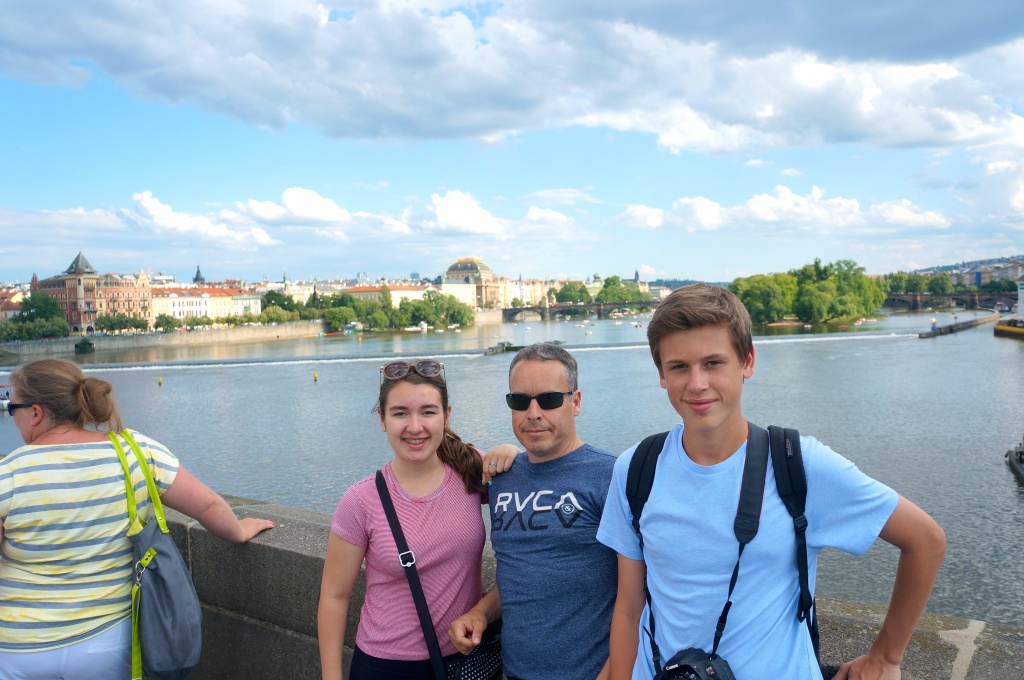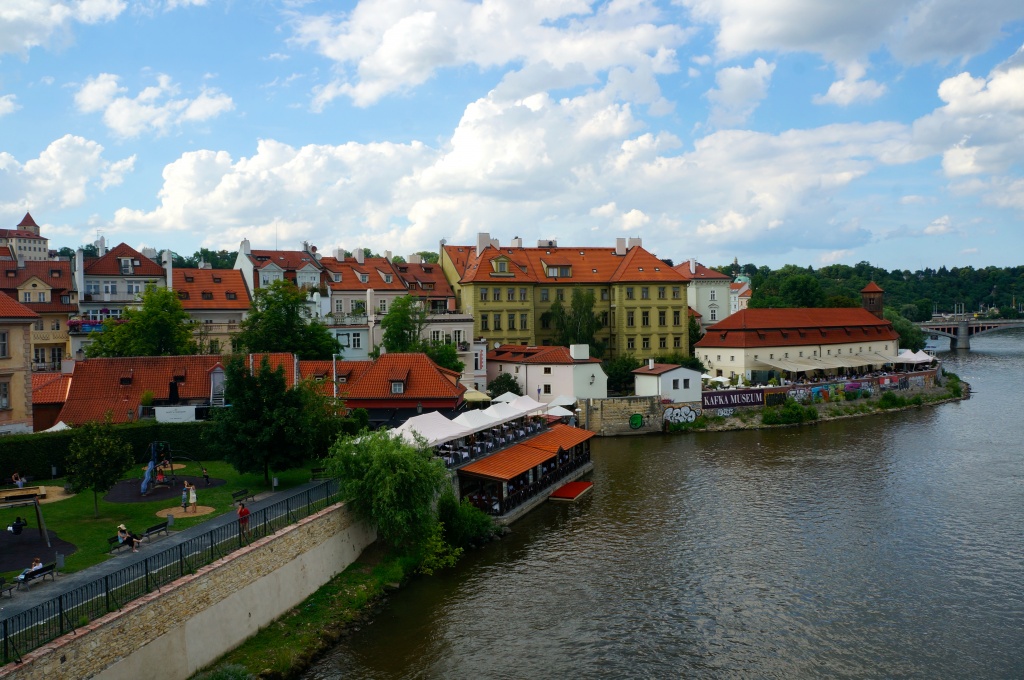 We had the most yummy "trdelniks" filled with icecream.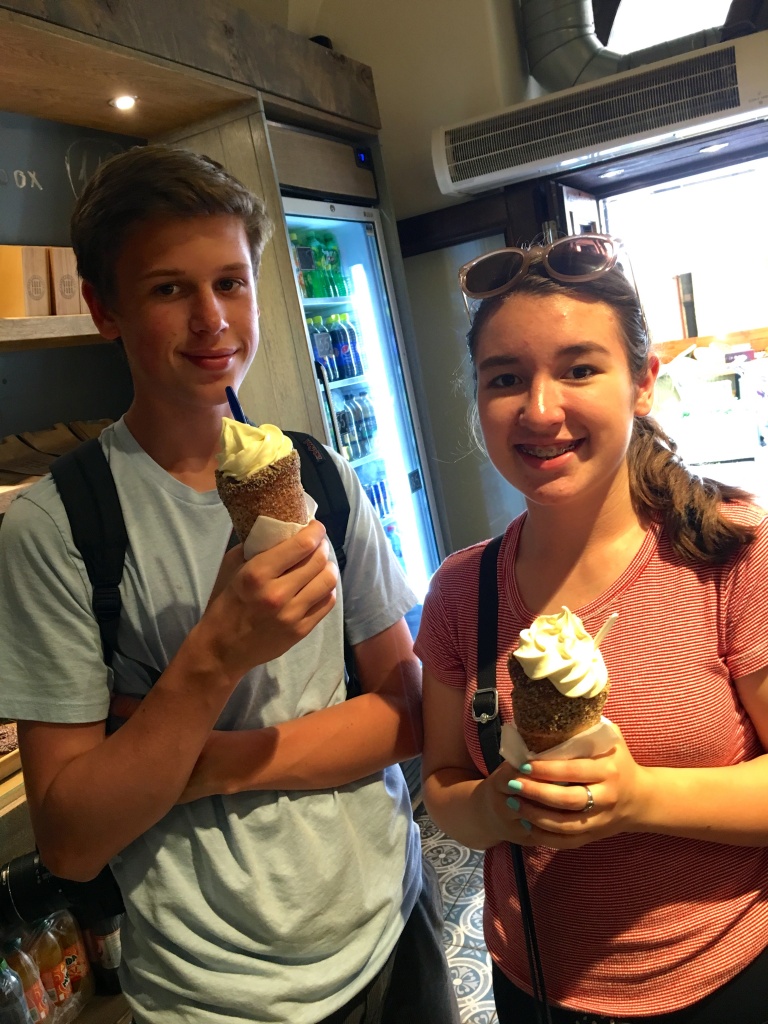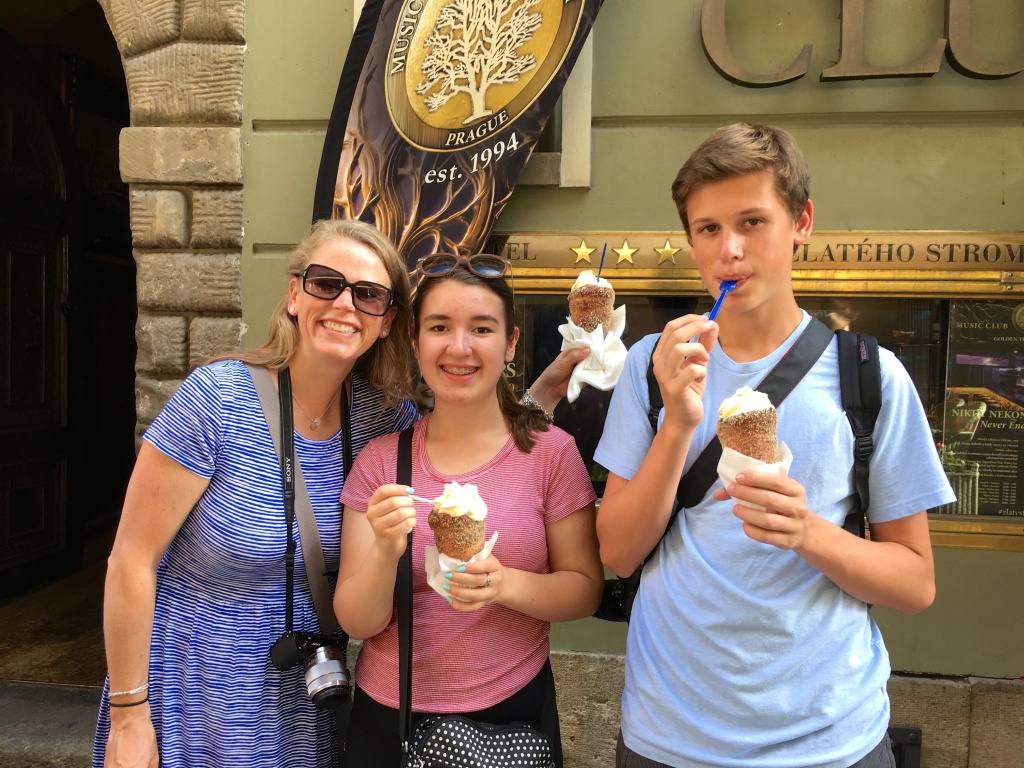 We found our way to the John Lennon wall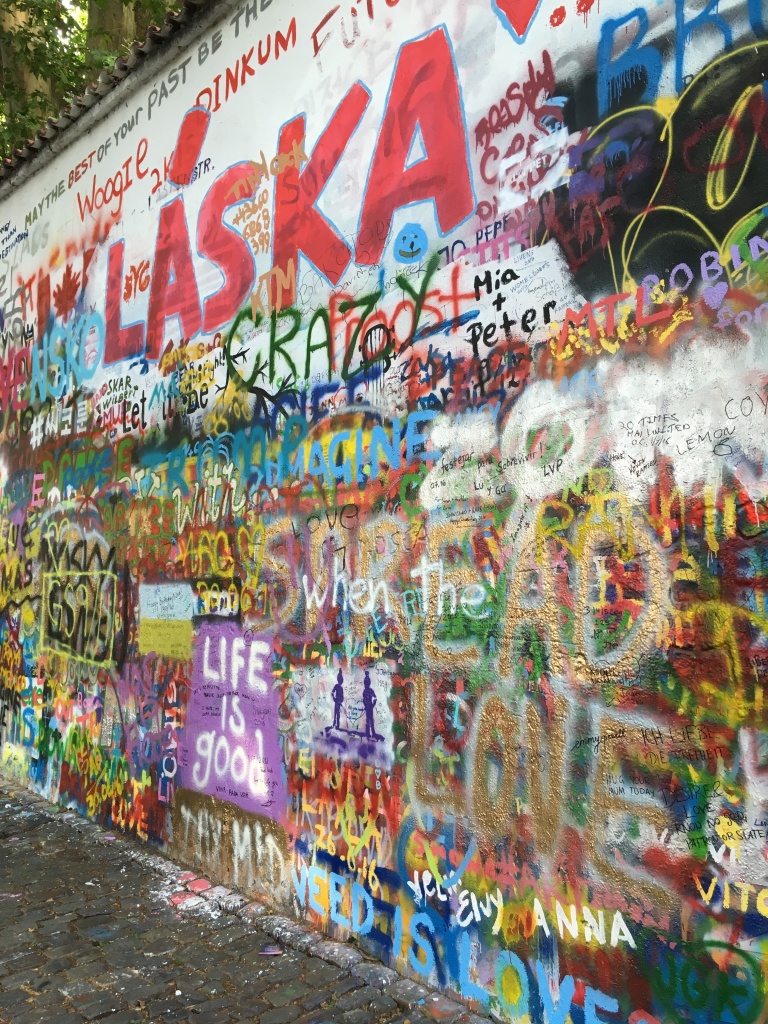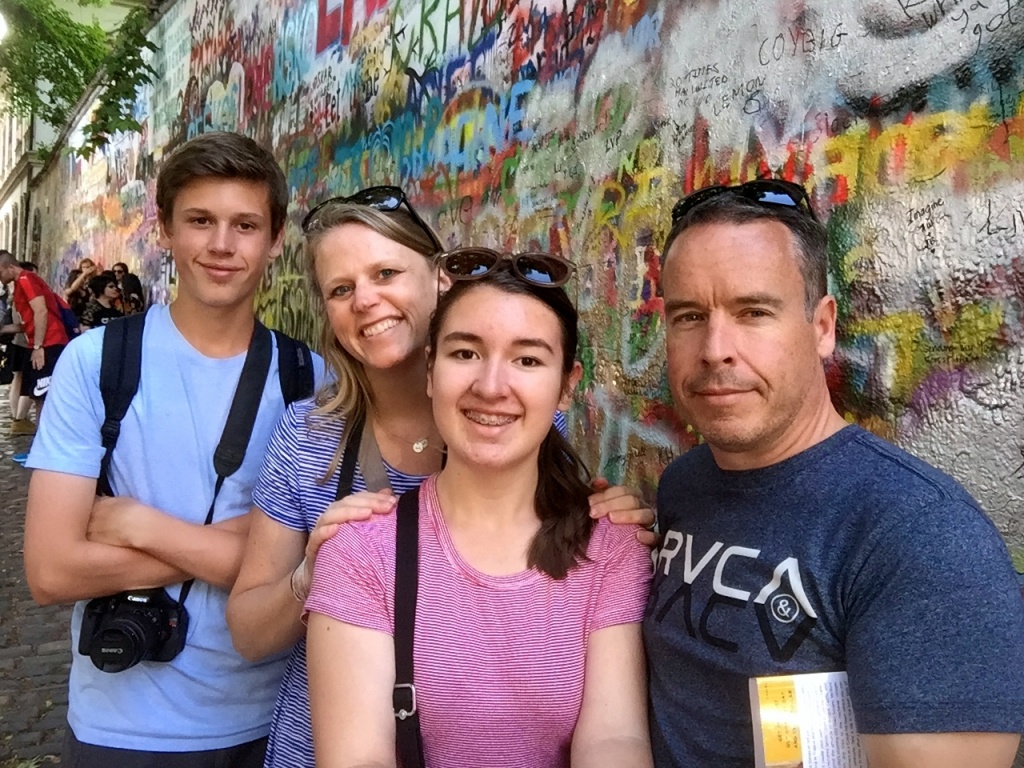 and came across some interesting things: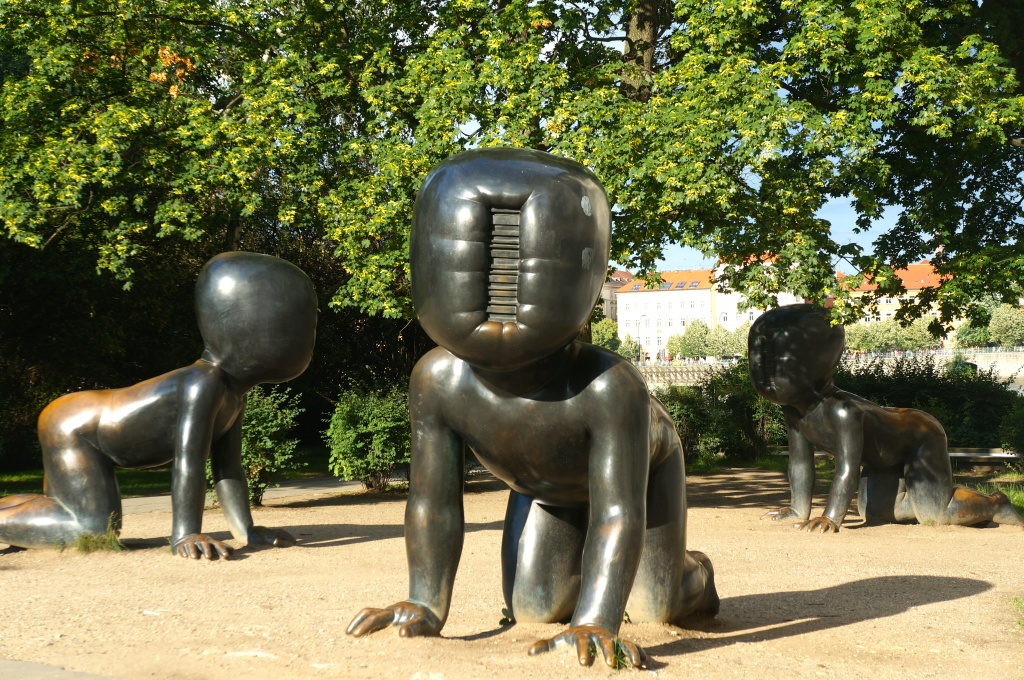 We then found a spot where Rob could have a sandwich (he was dying for one the past few days).
We went and climbed the tower on one end of the Charles Bridge for some amazing views.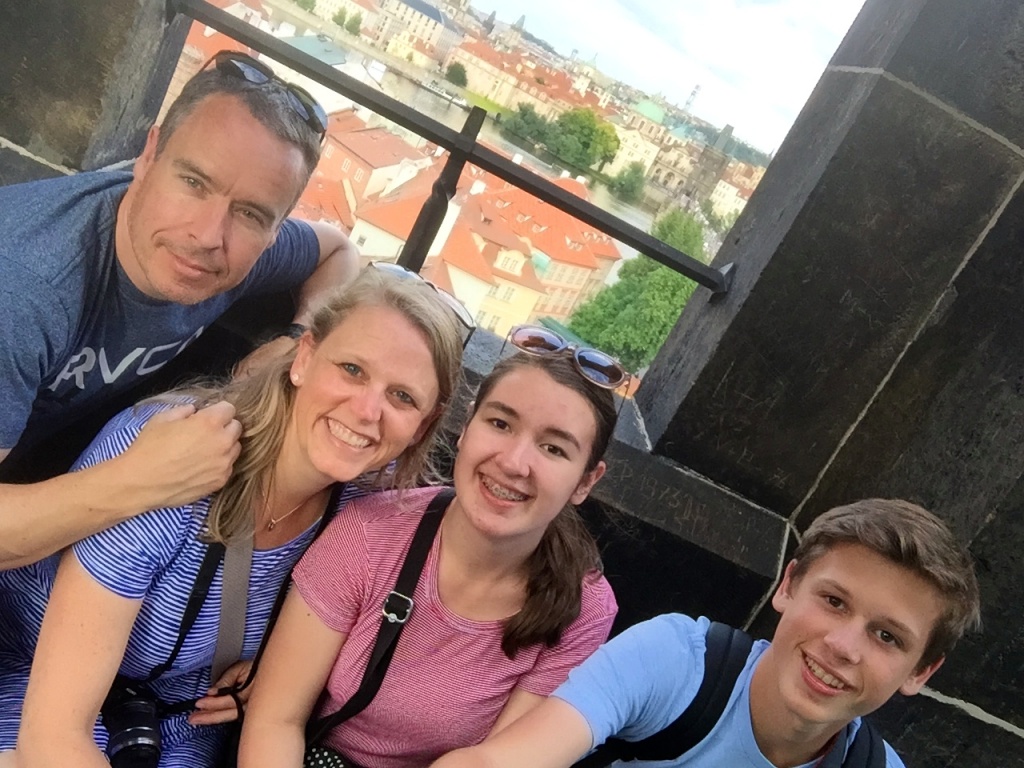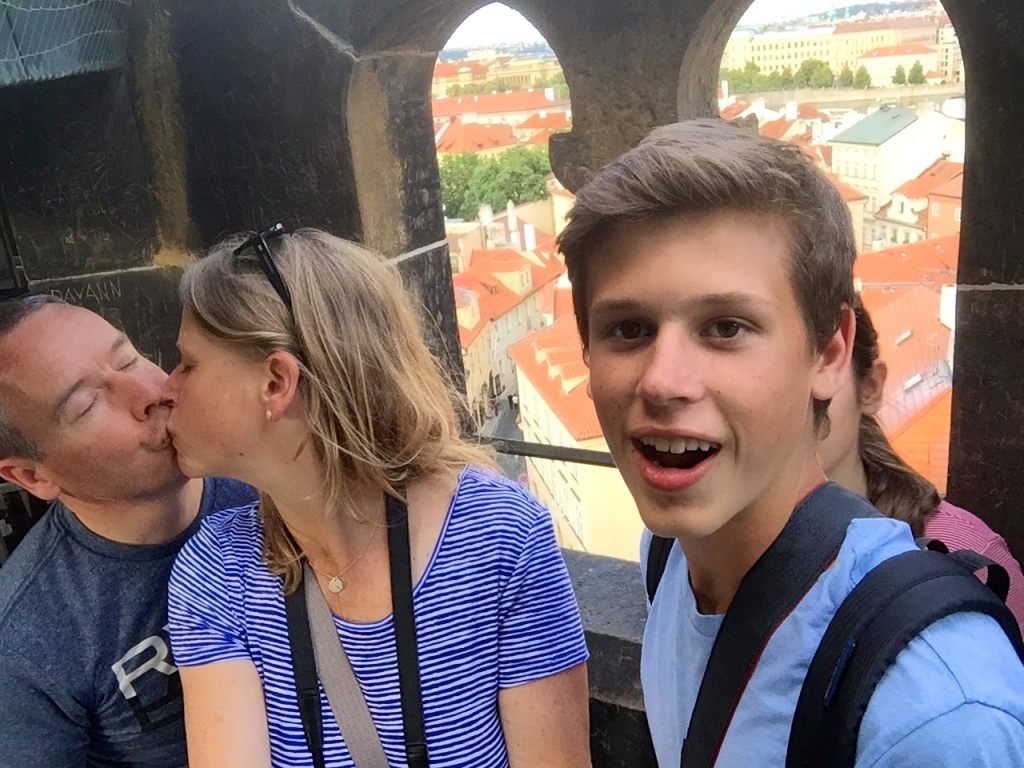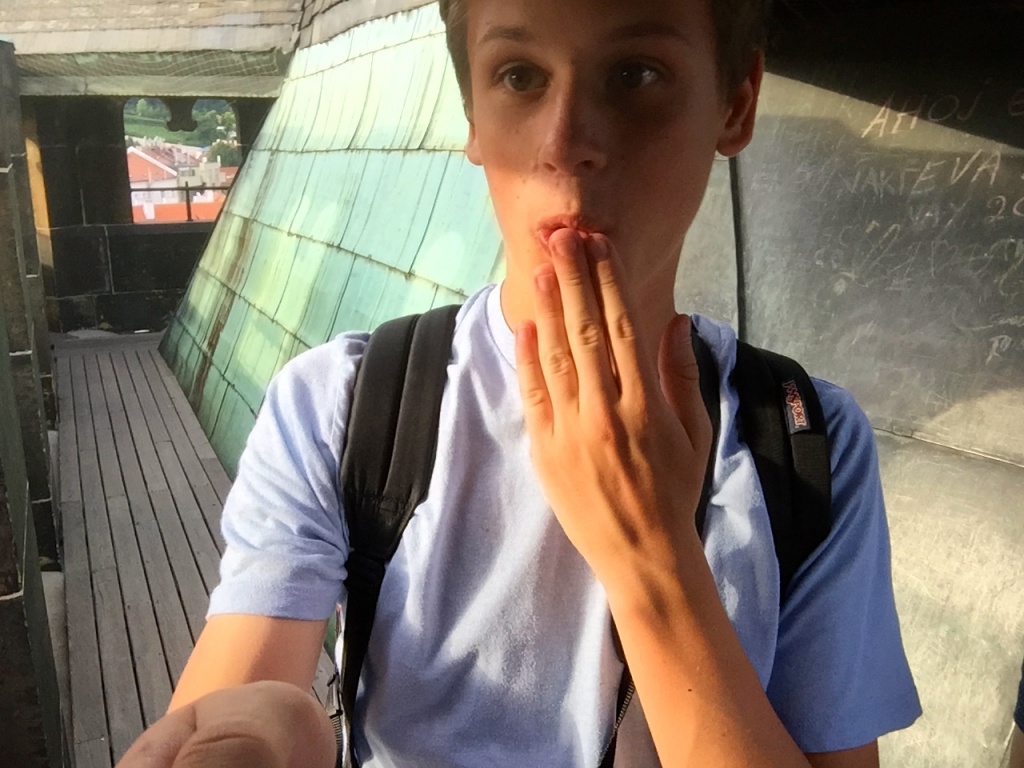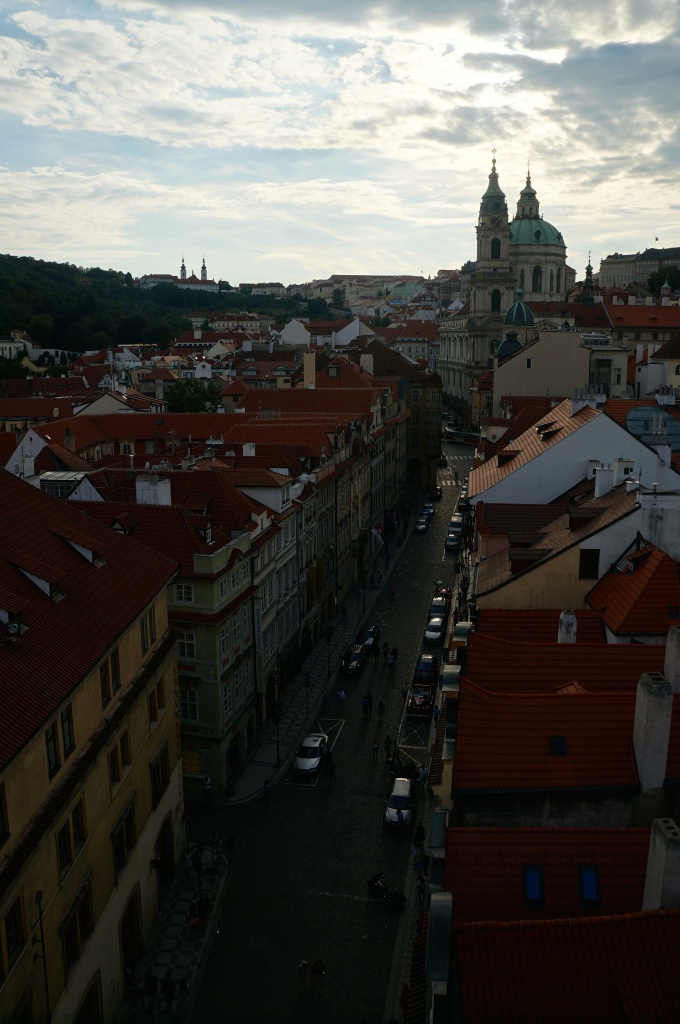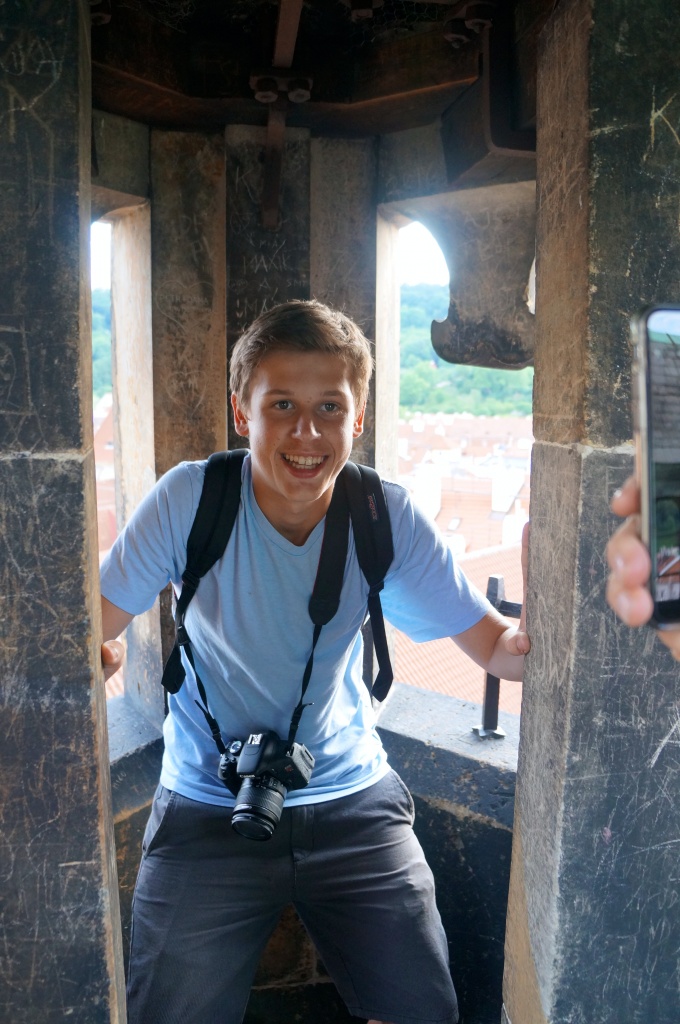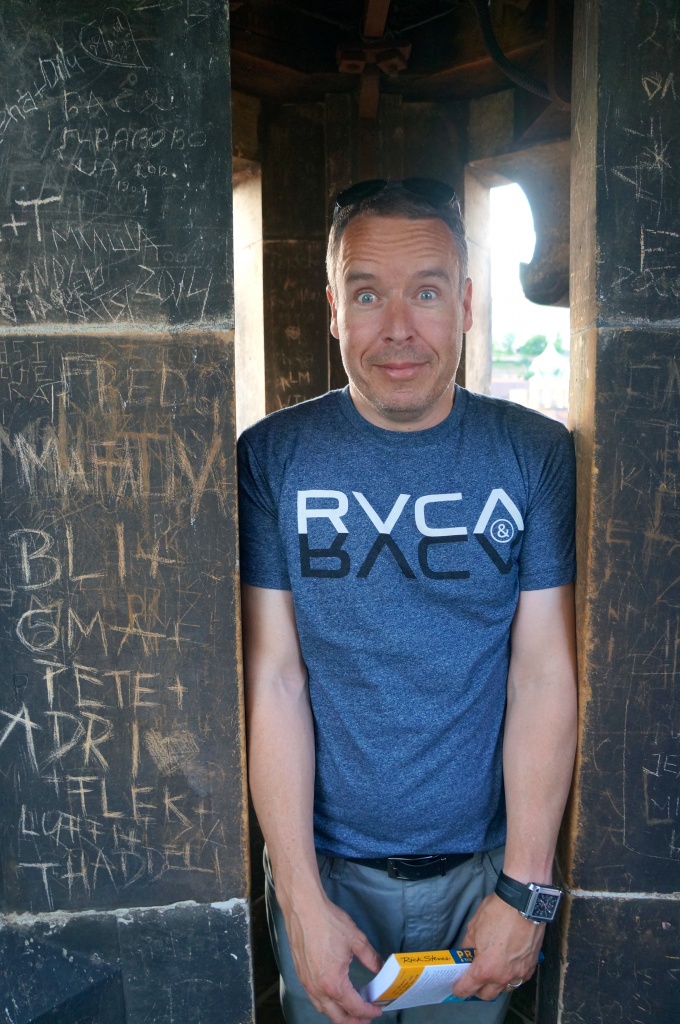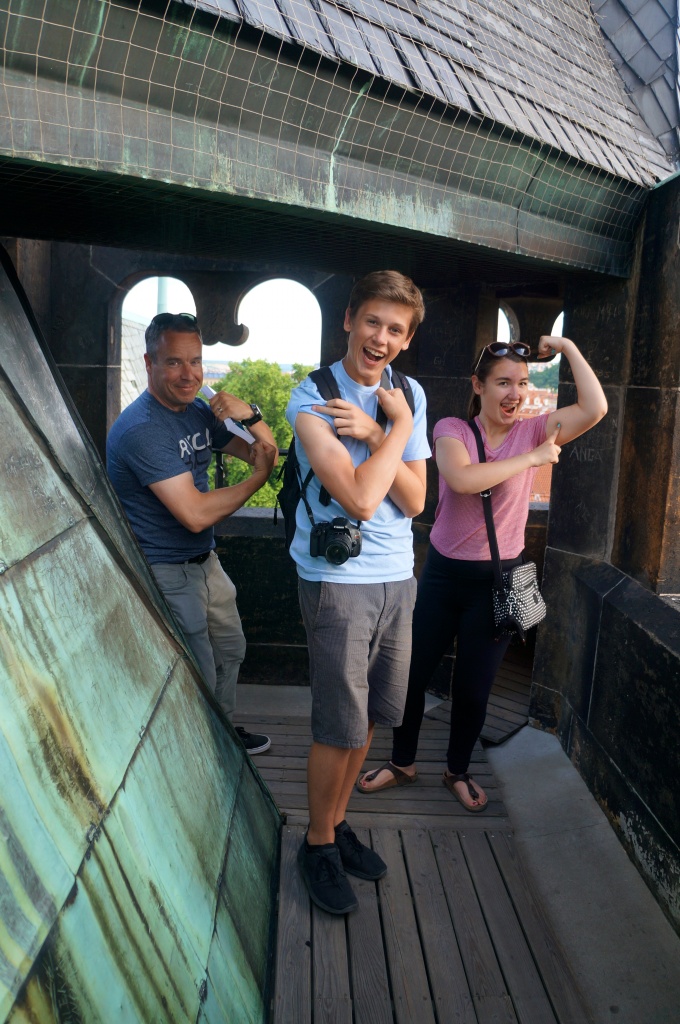 We then headed back, strolling through the streets, stopping to buy some souvenirs.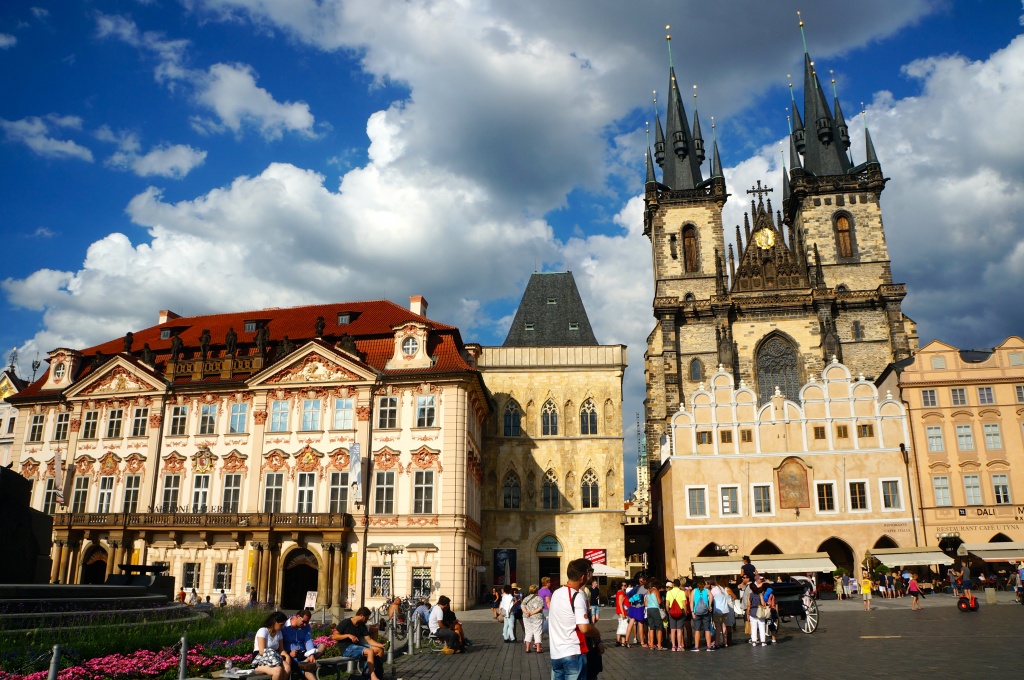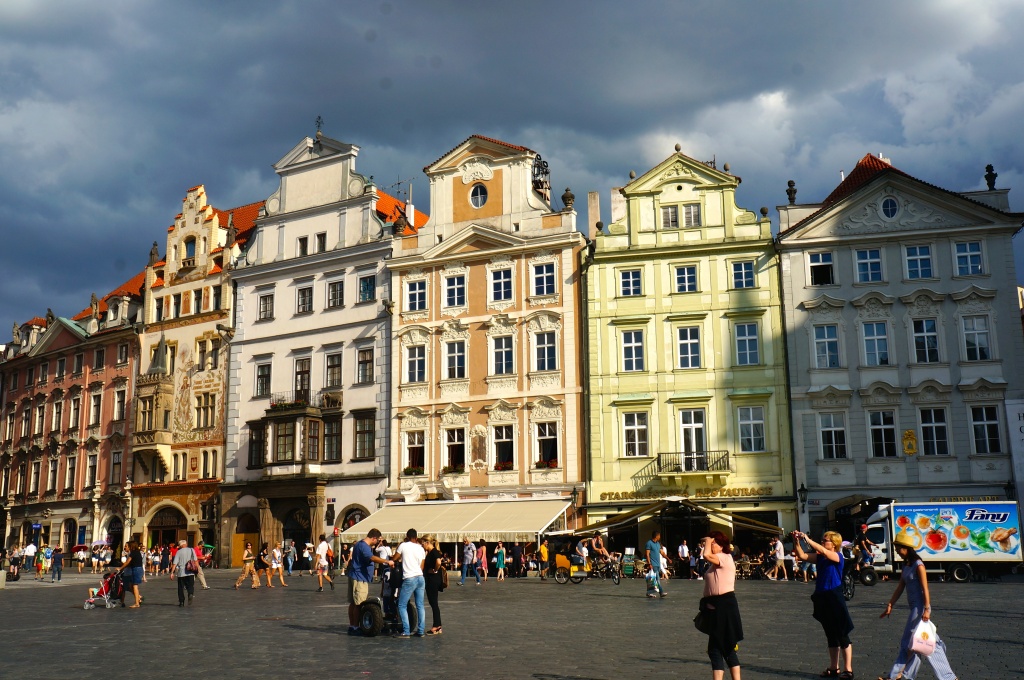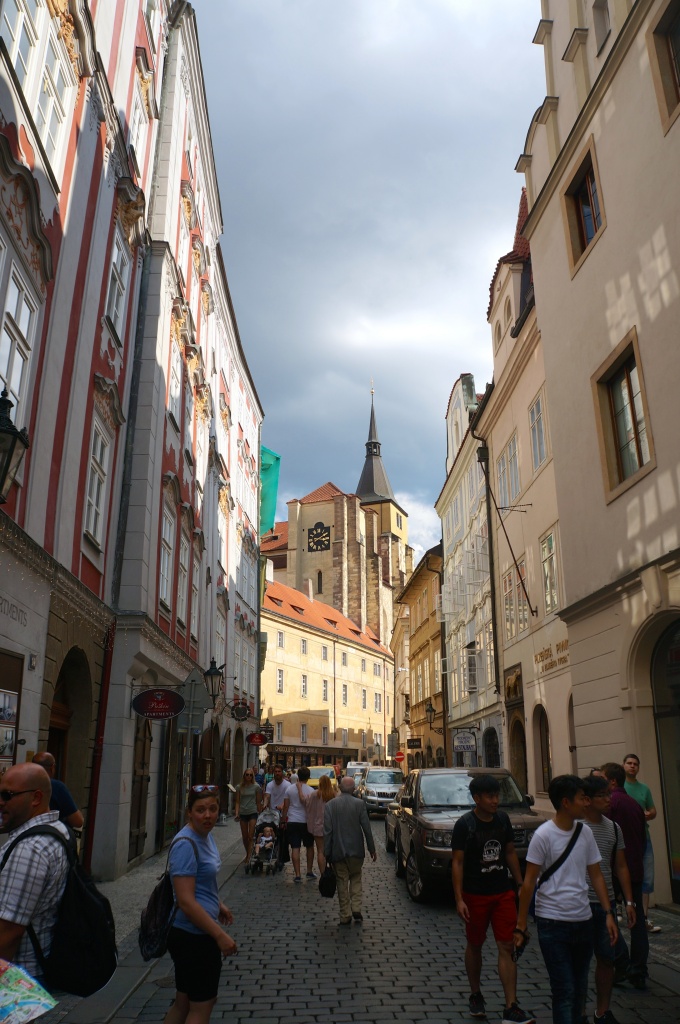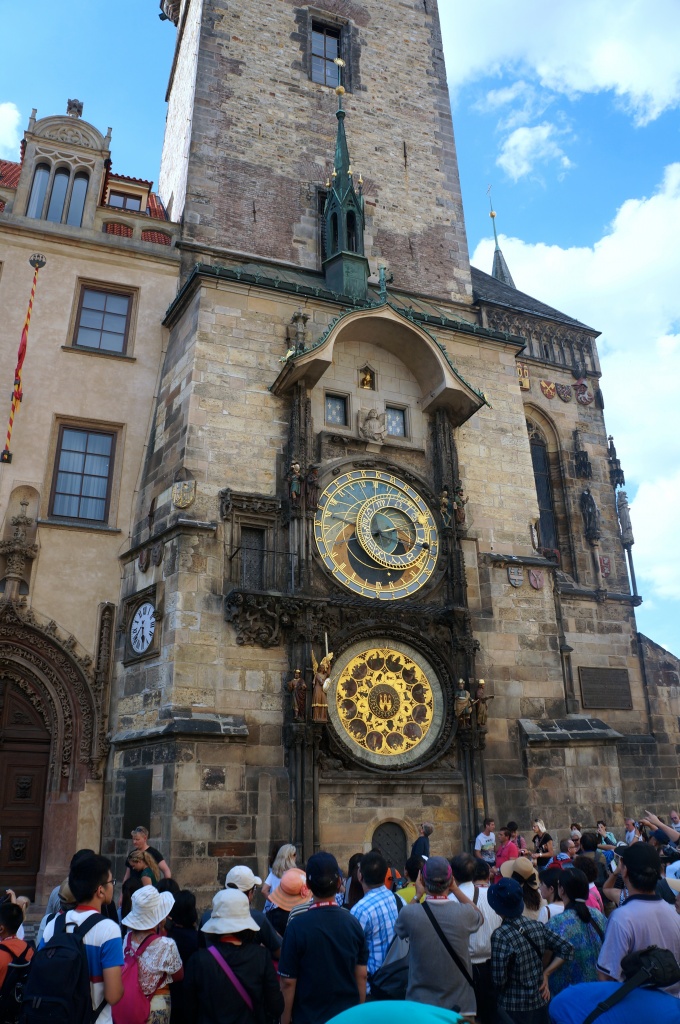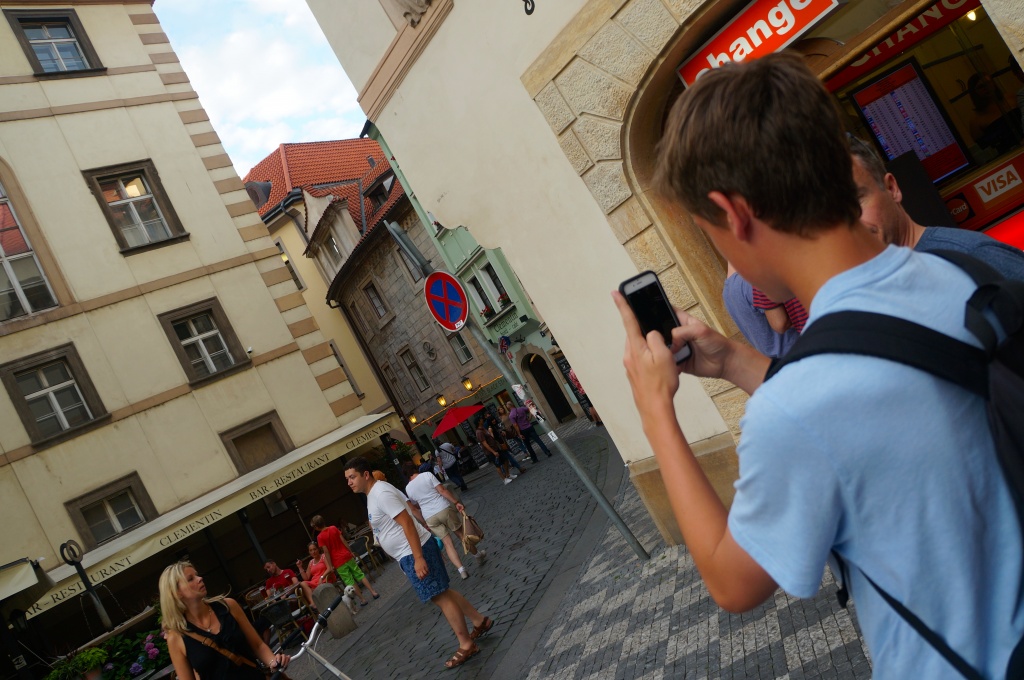 We then picked up the pace so the boys could watch some soccerJ
Prague truly is a spectacular city and we agreed it is definitely on a "favourite list!"