For our first full day in Chicago, we decided to get up early and head to the Willis/Sears tower to beat the lineups.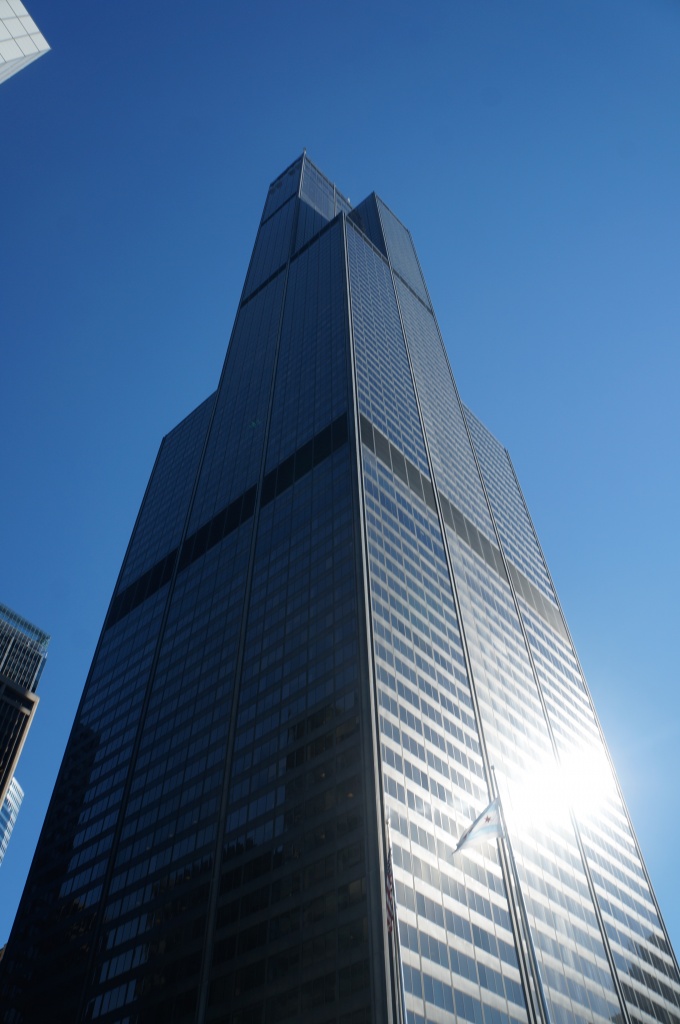 We also decided to take the car into the city instead of the "L train" as we calculated it would be cheaper for us to pay for parking then pay for everyone on public transit.
It was a good move, as parking was easy to find and pretty convenient.
We headed up to the Skydeck and enjoyed the beautiful views.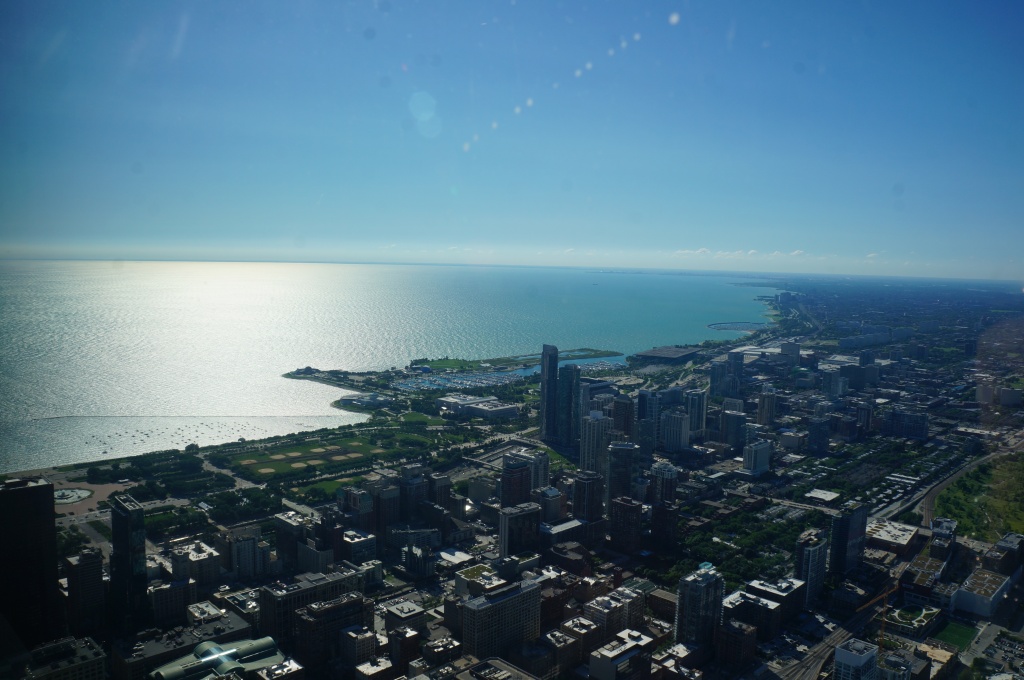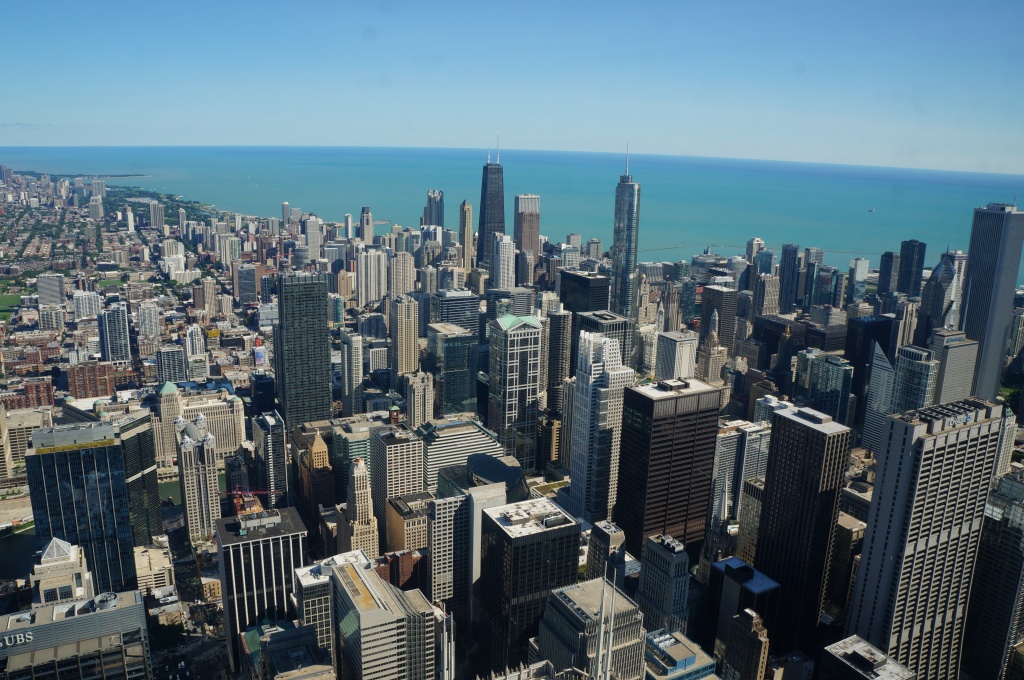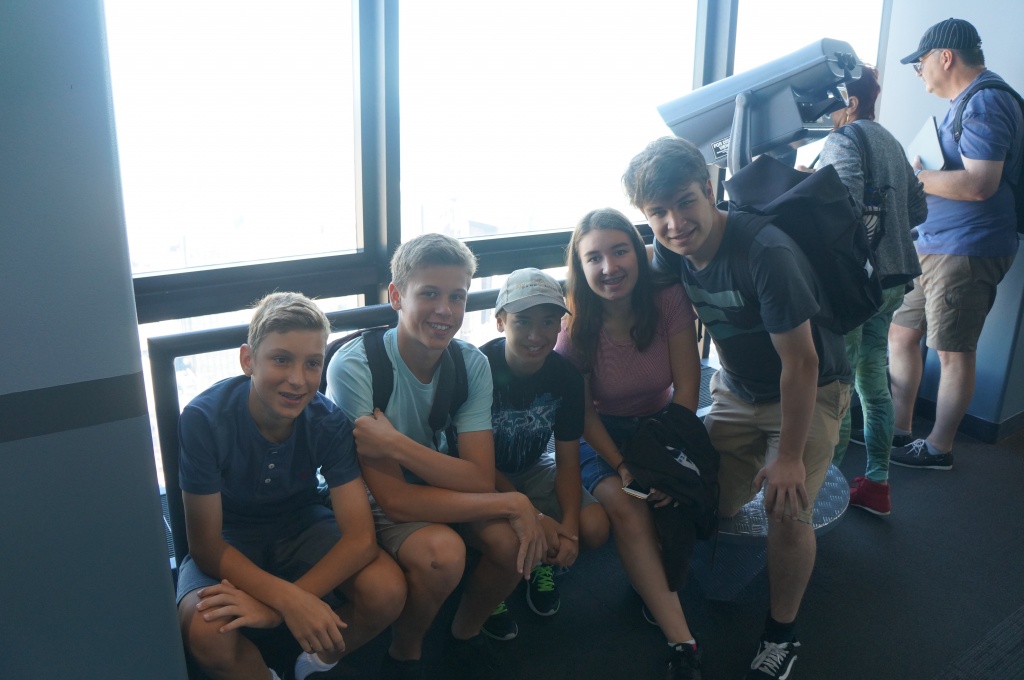 Some Ferris Bueller flashbacks: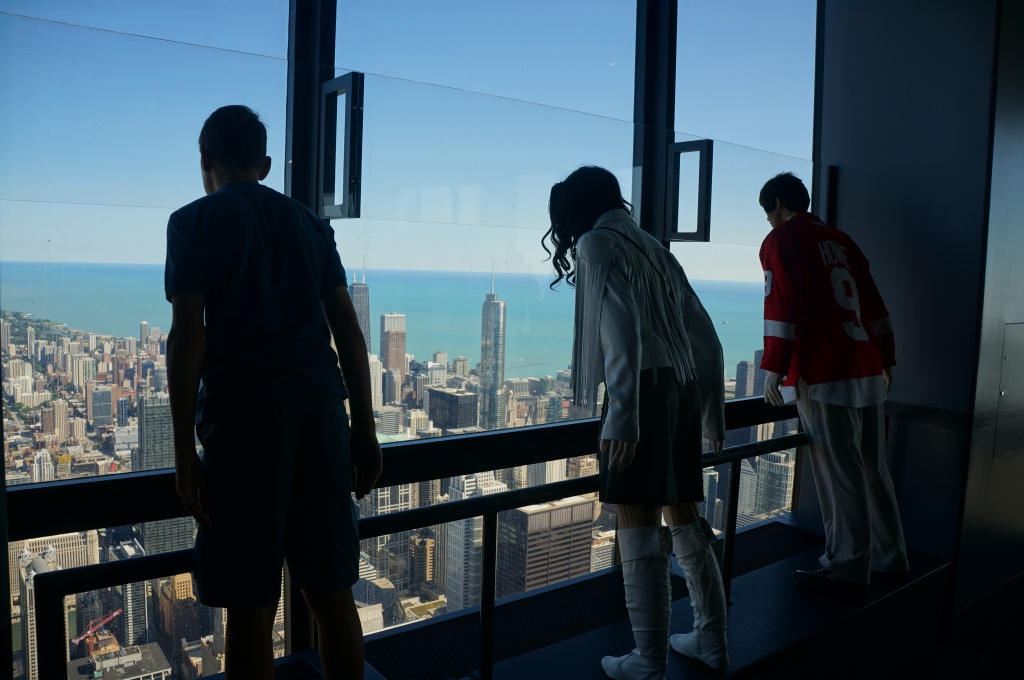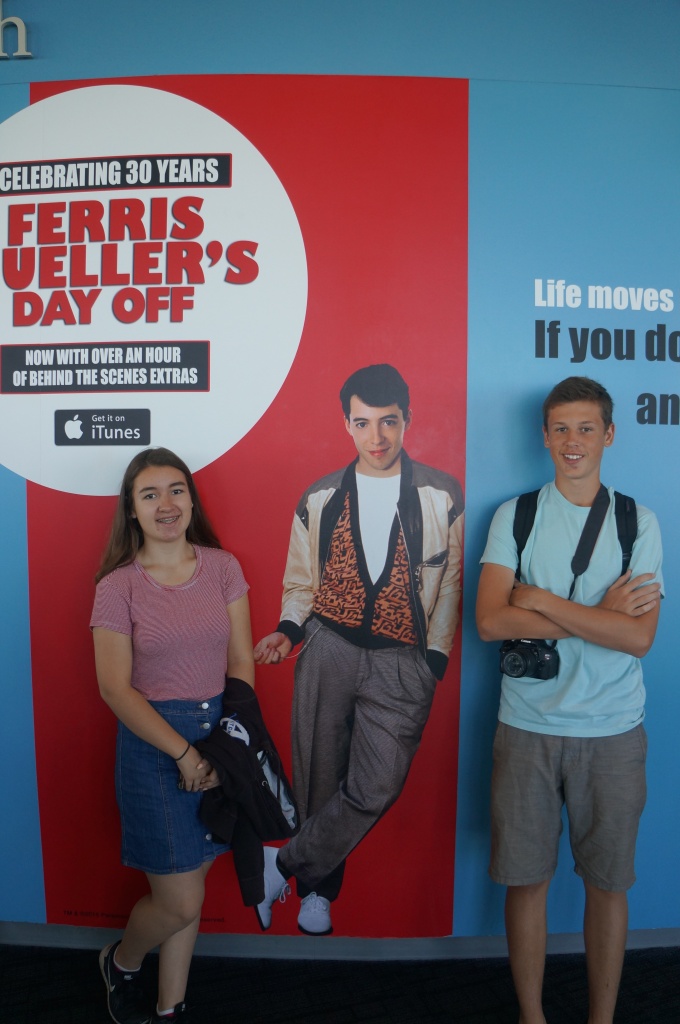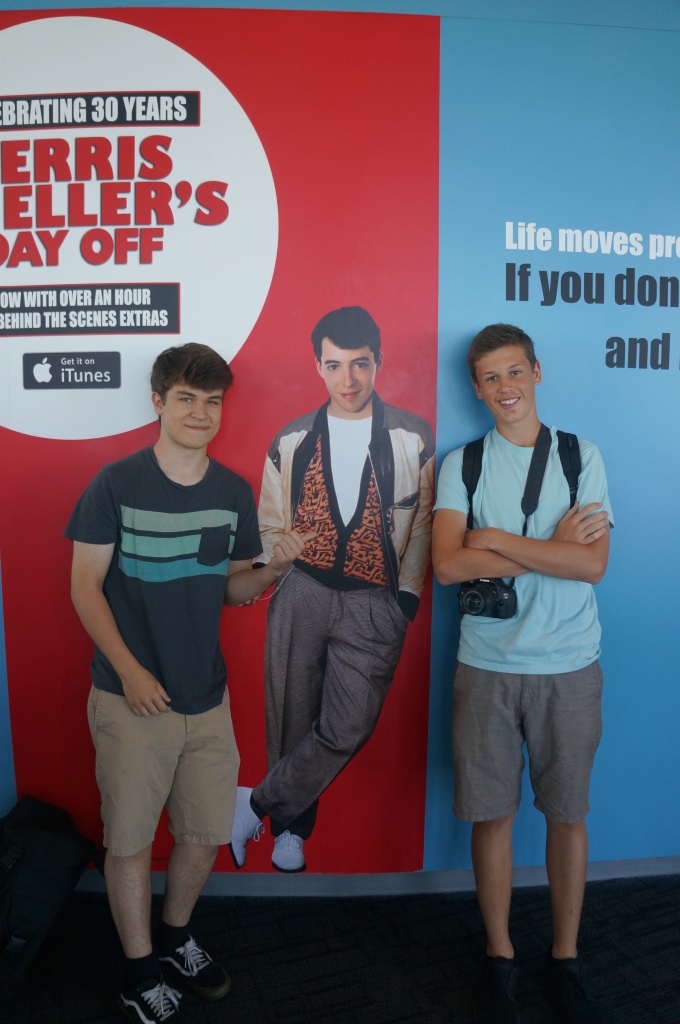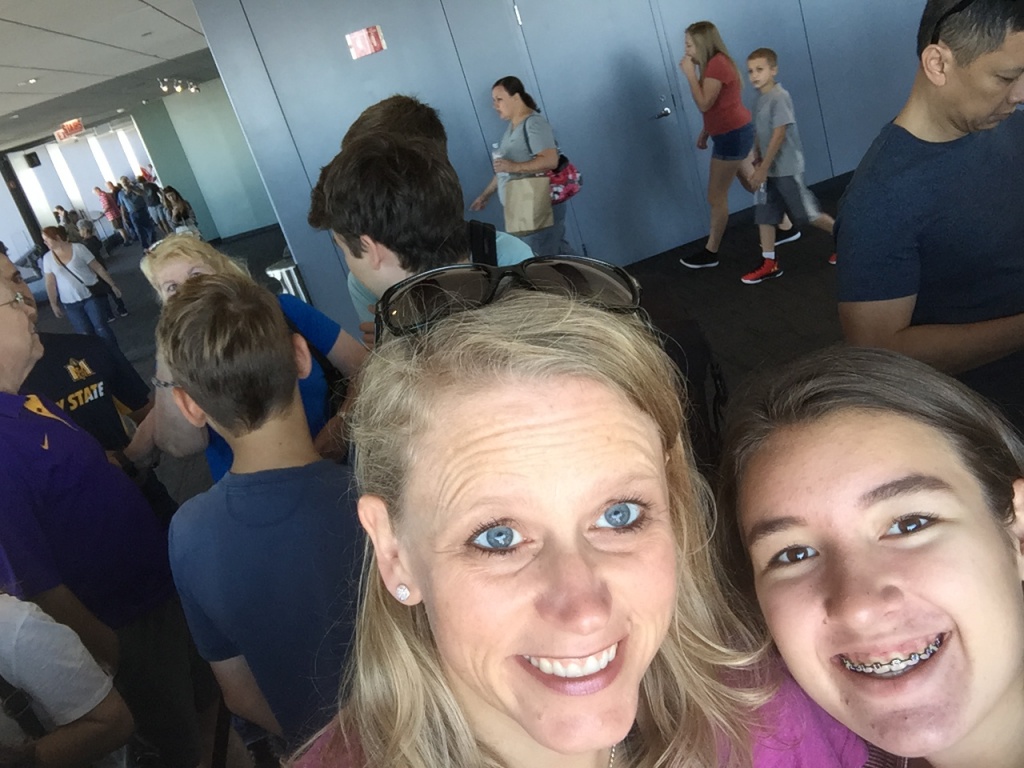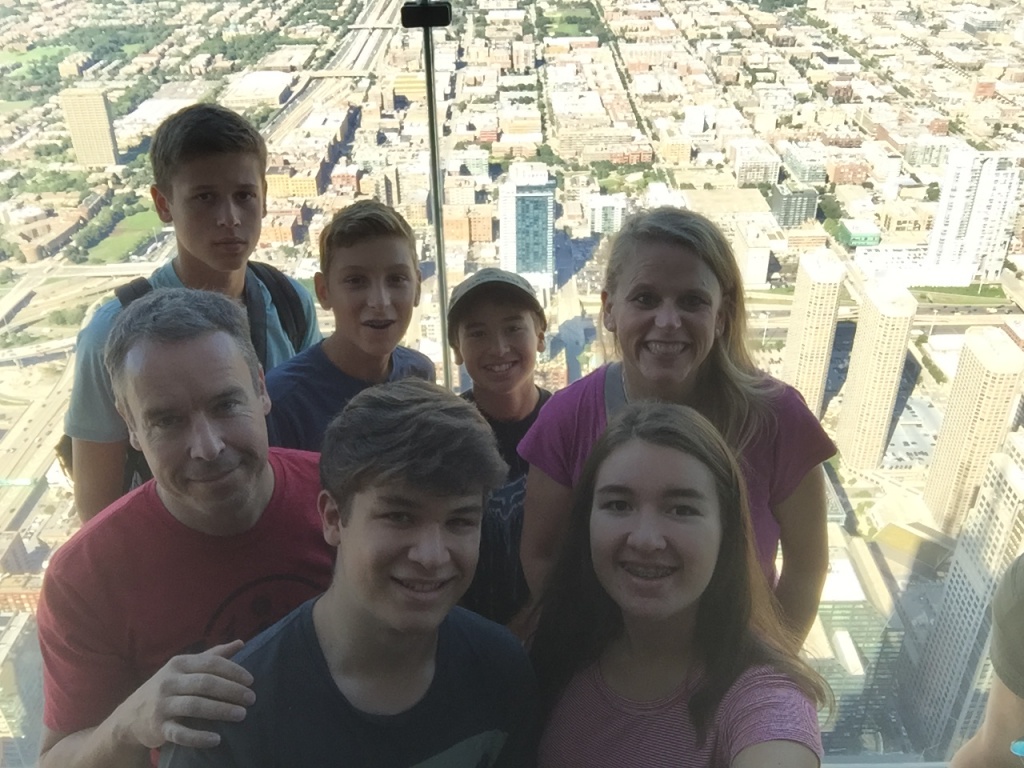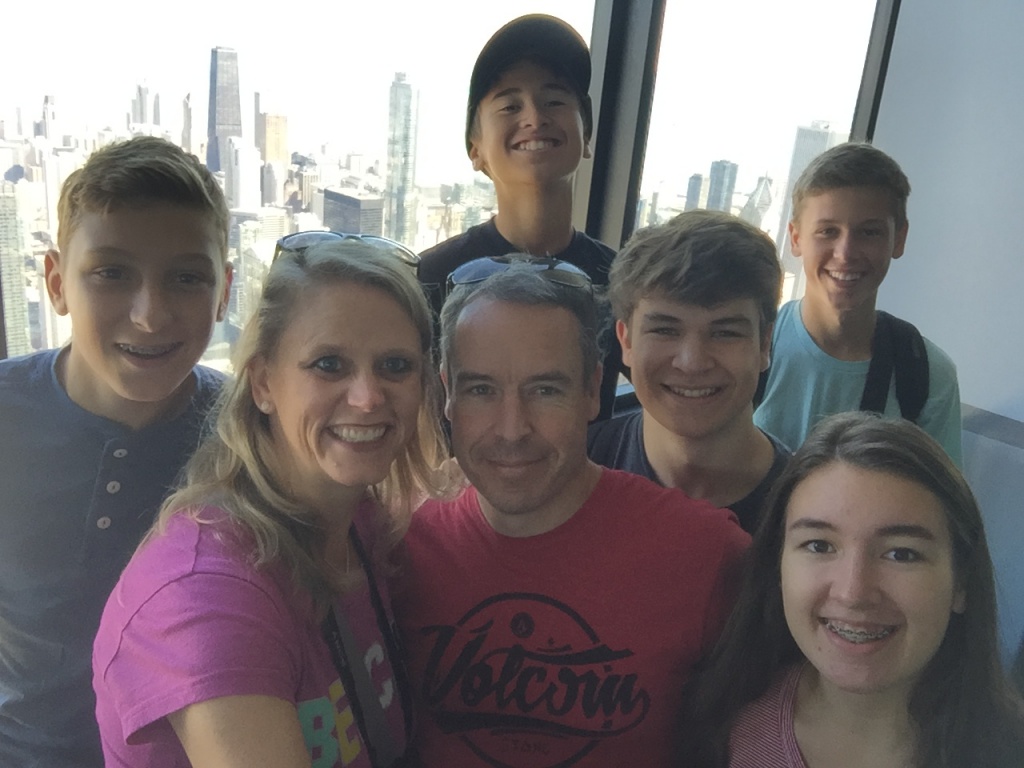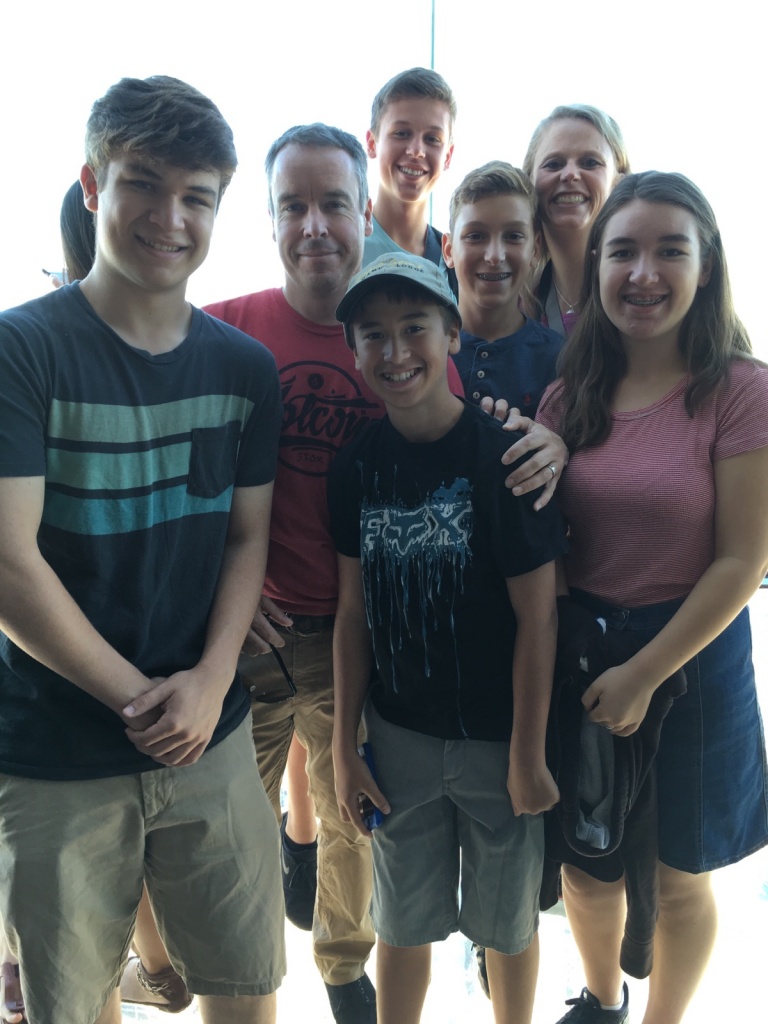 We walked around a bit: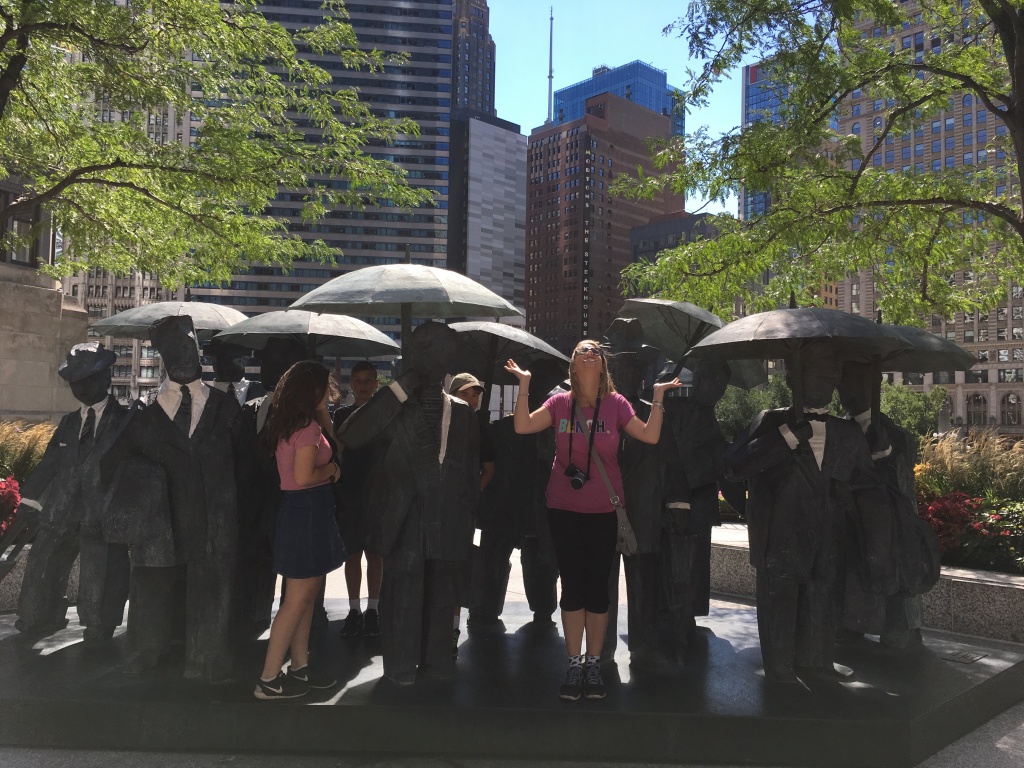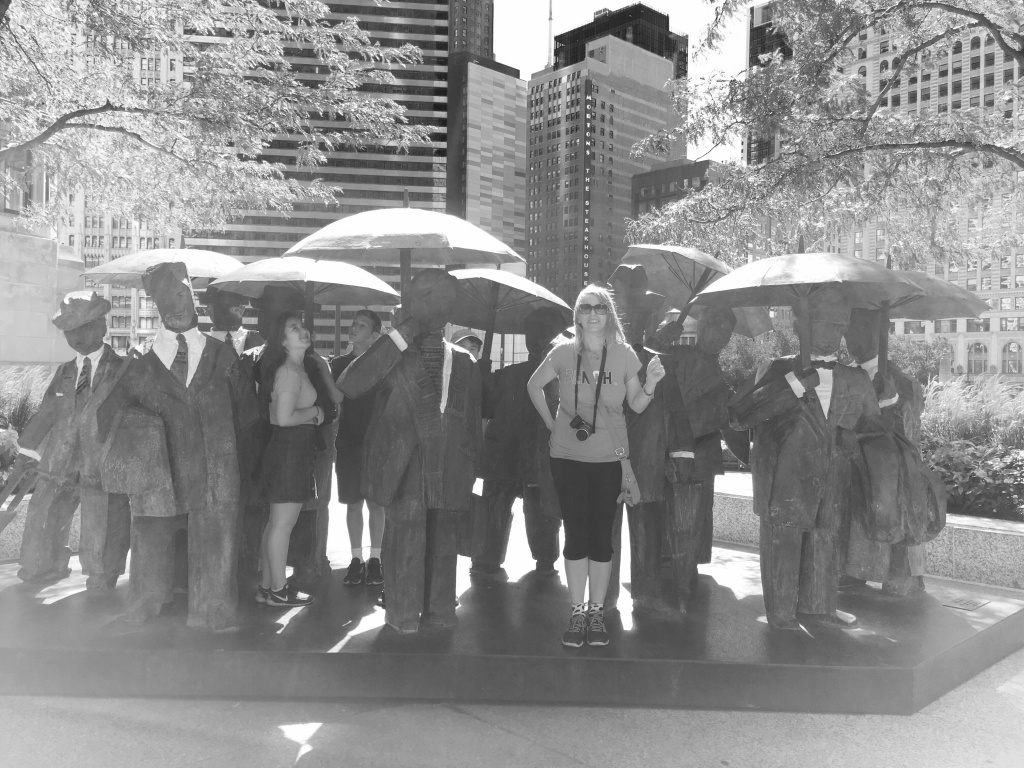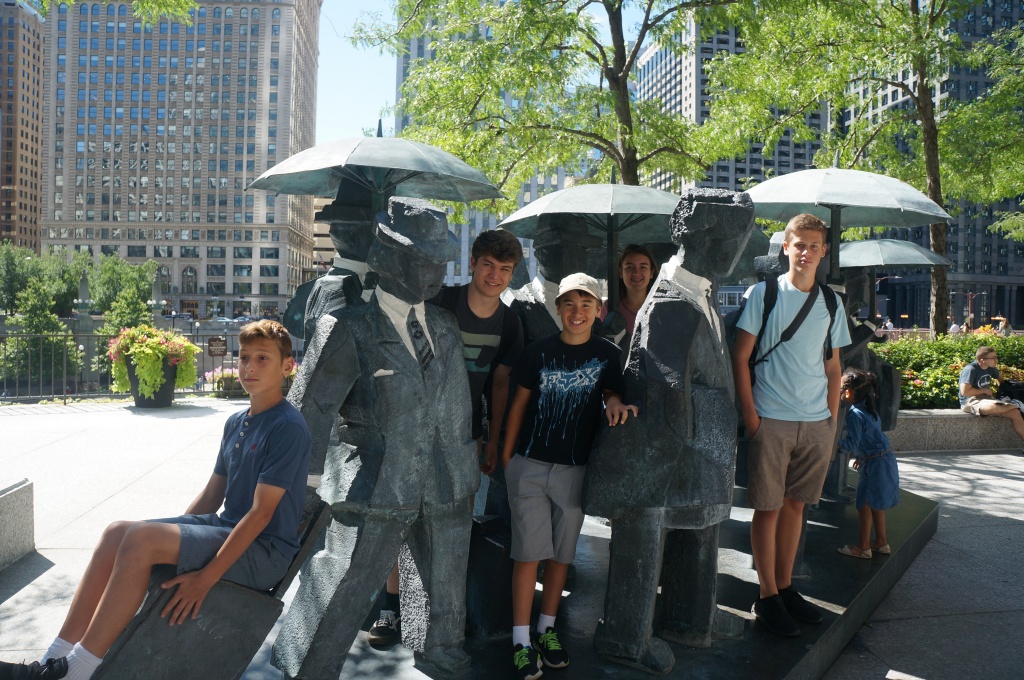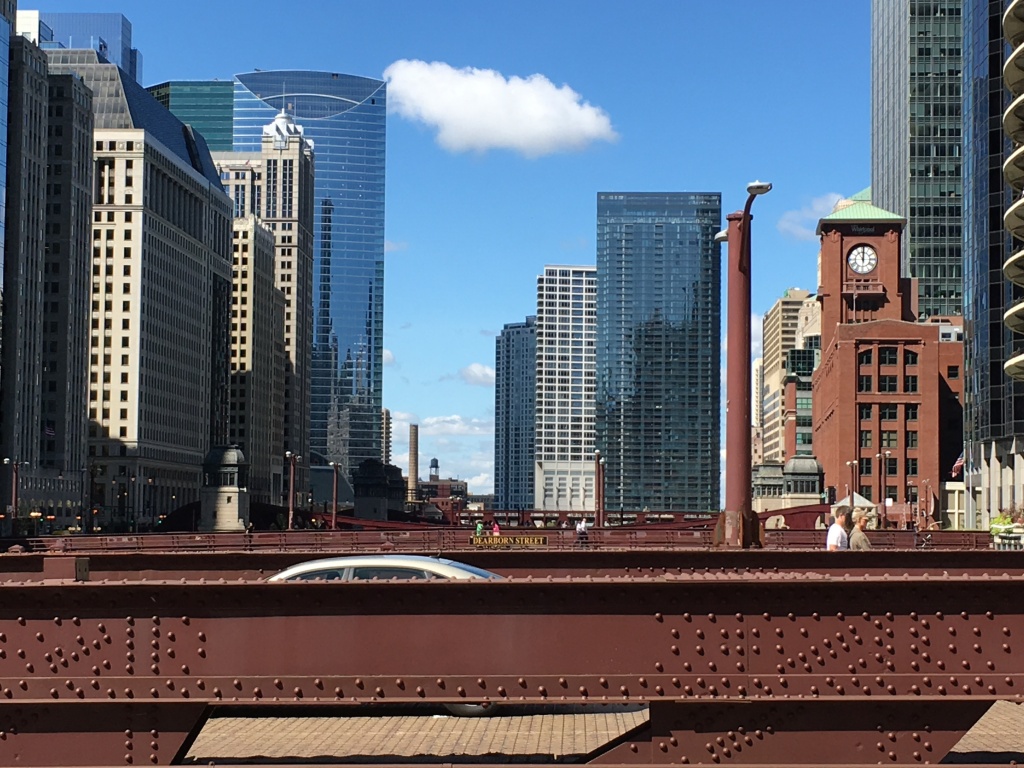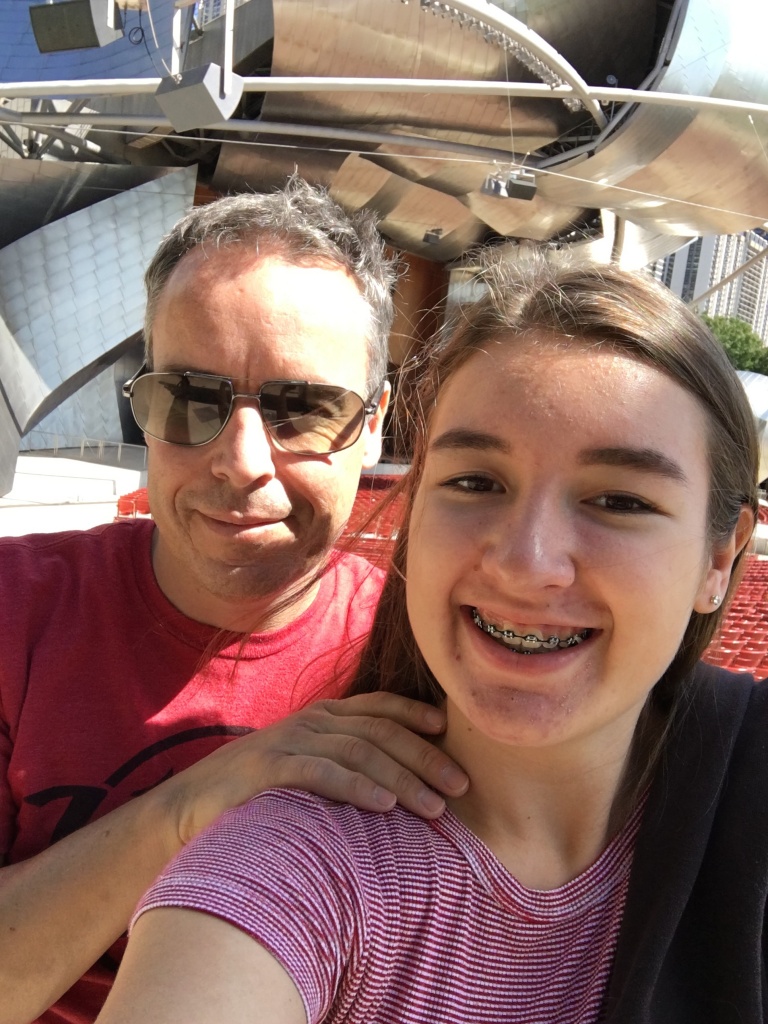 Cool subways: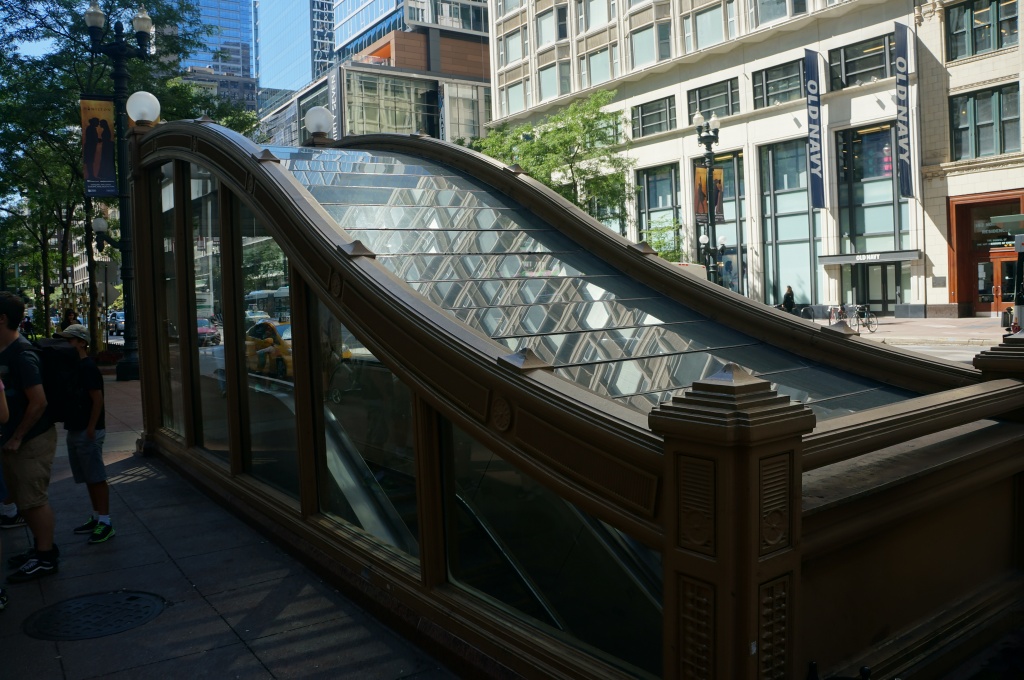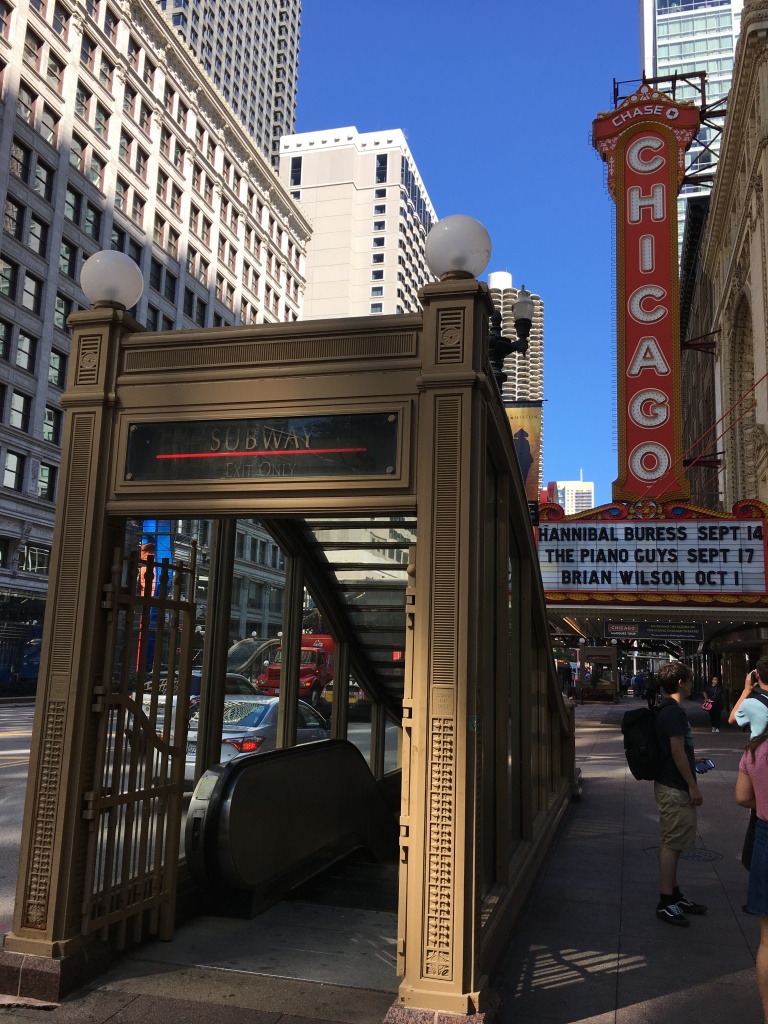 We missed our little guy: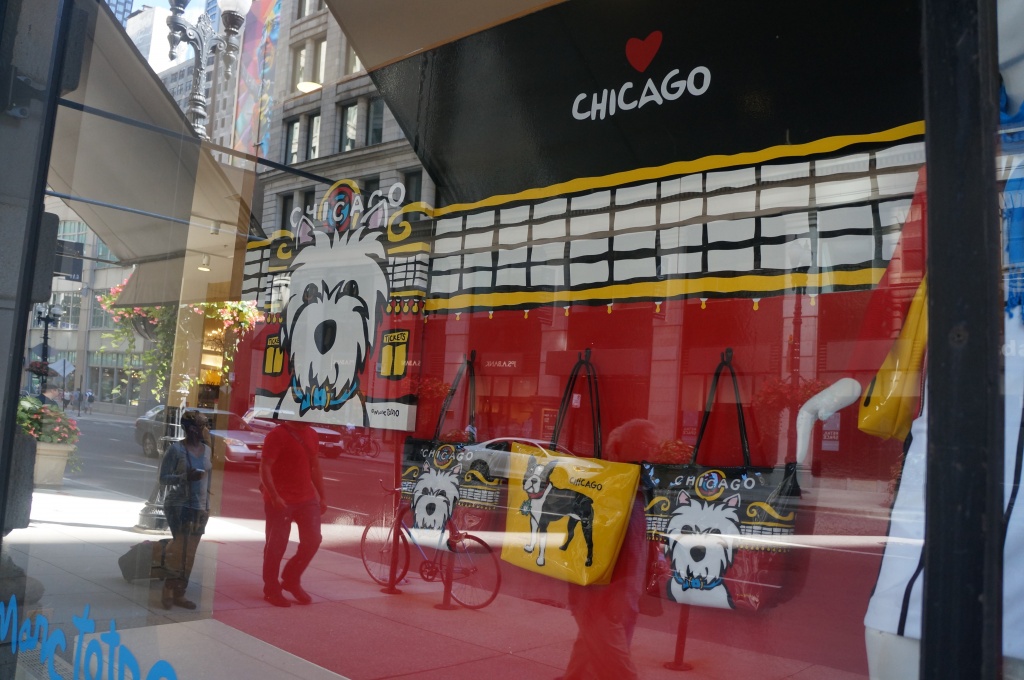 We then walked around a bit and went to Millennium Park: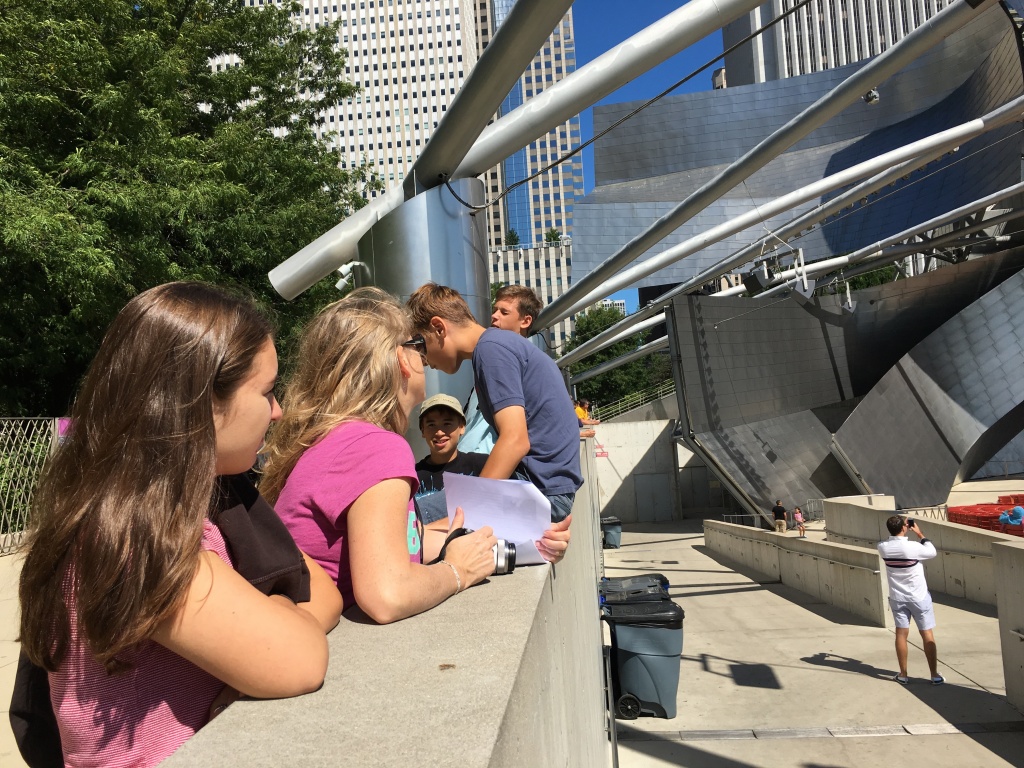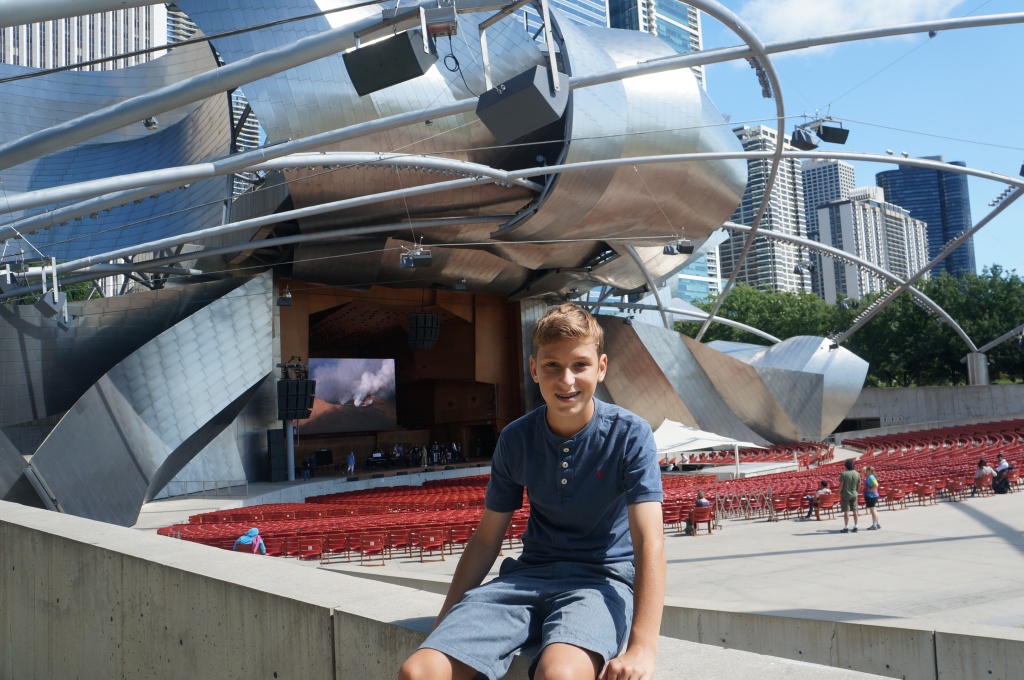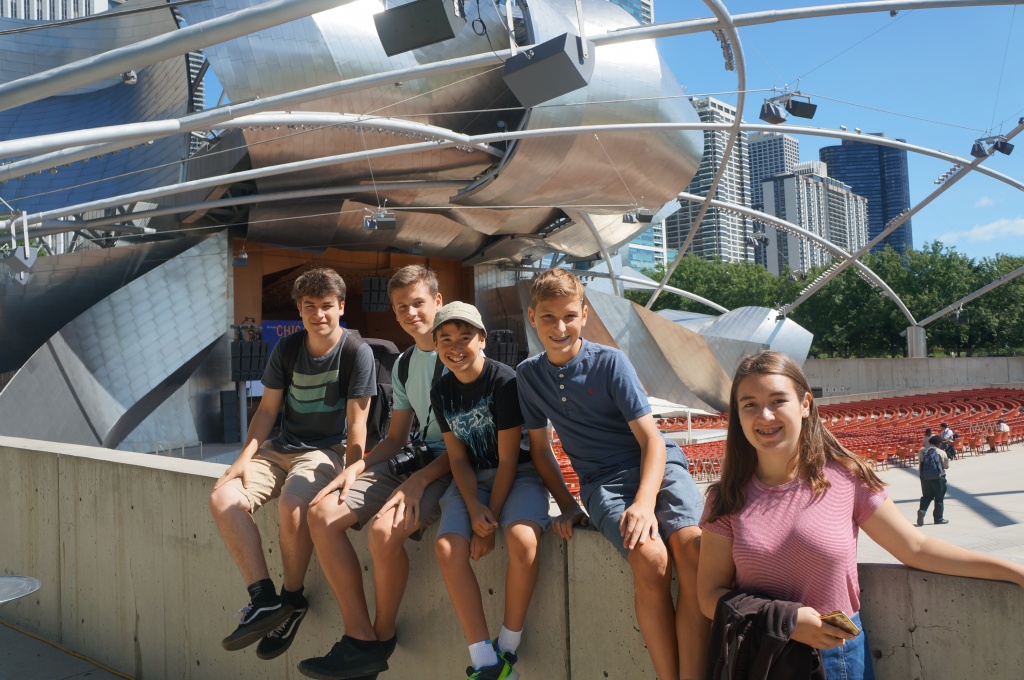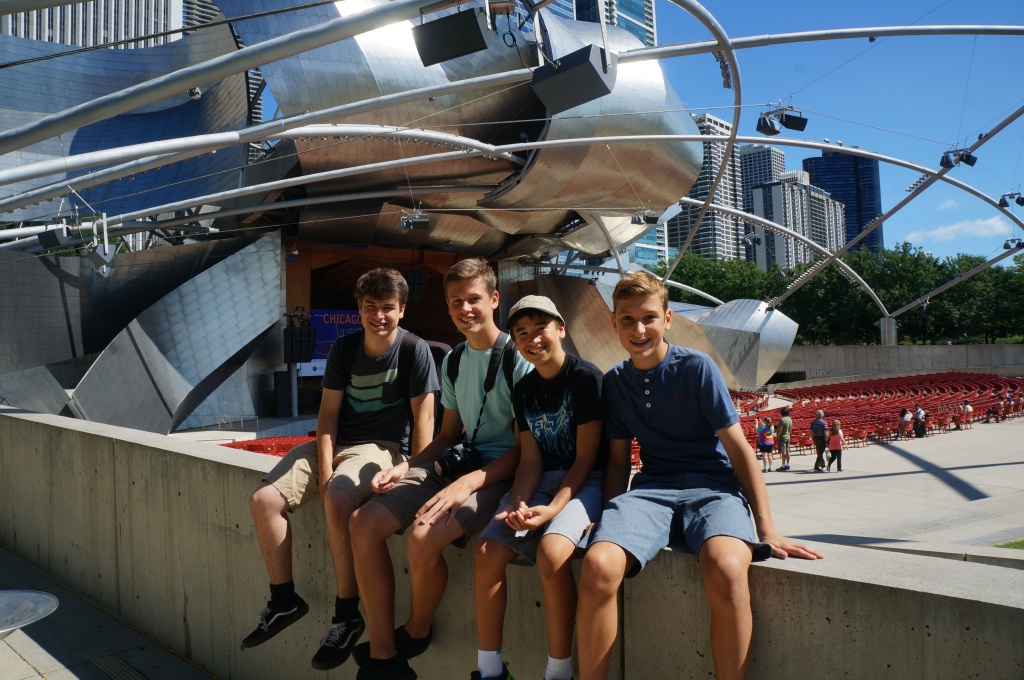 And, of course we did a ton of pictures with "the bean". It is pretty cool….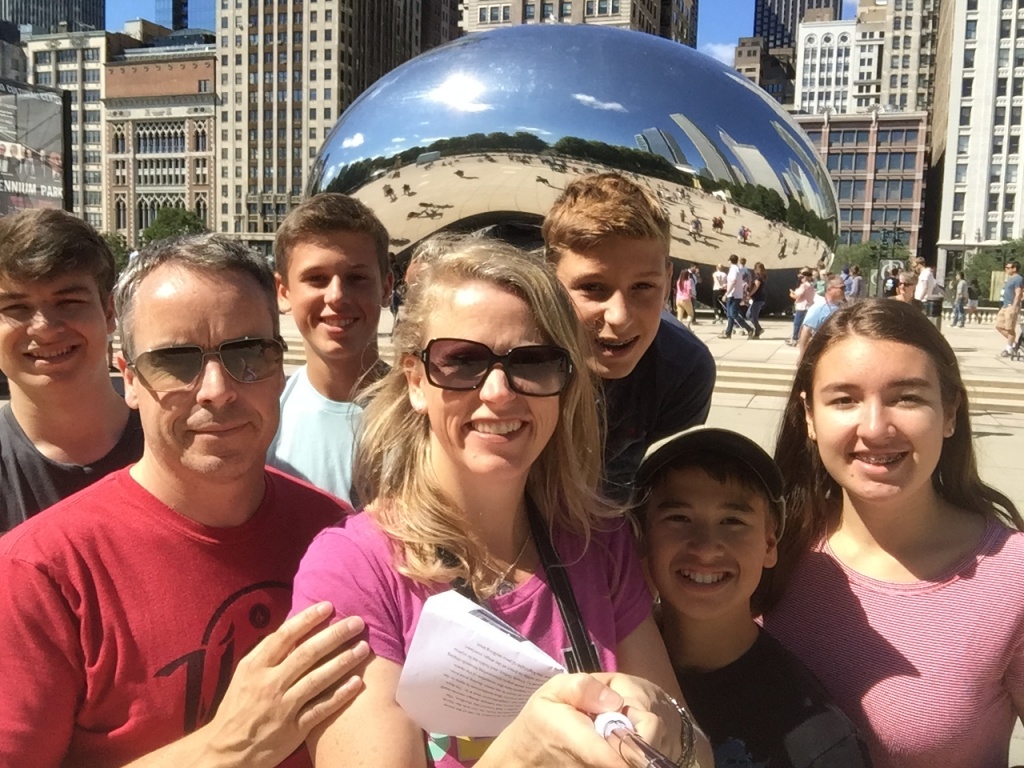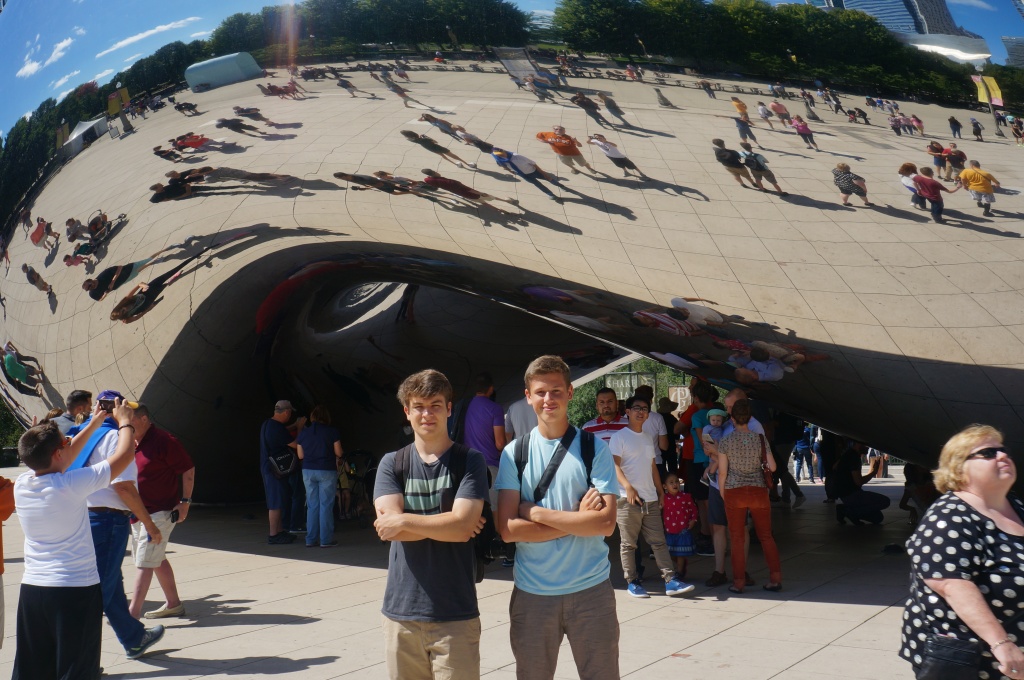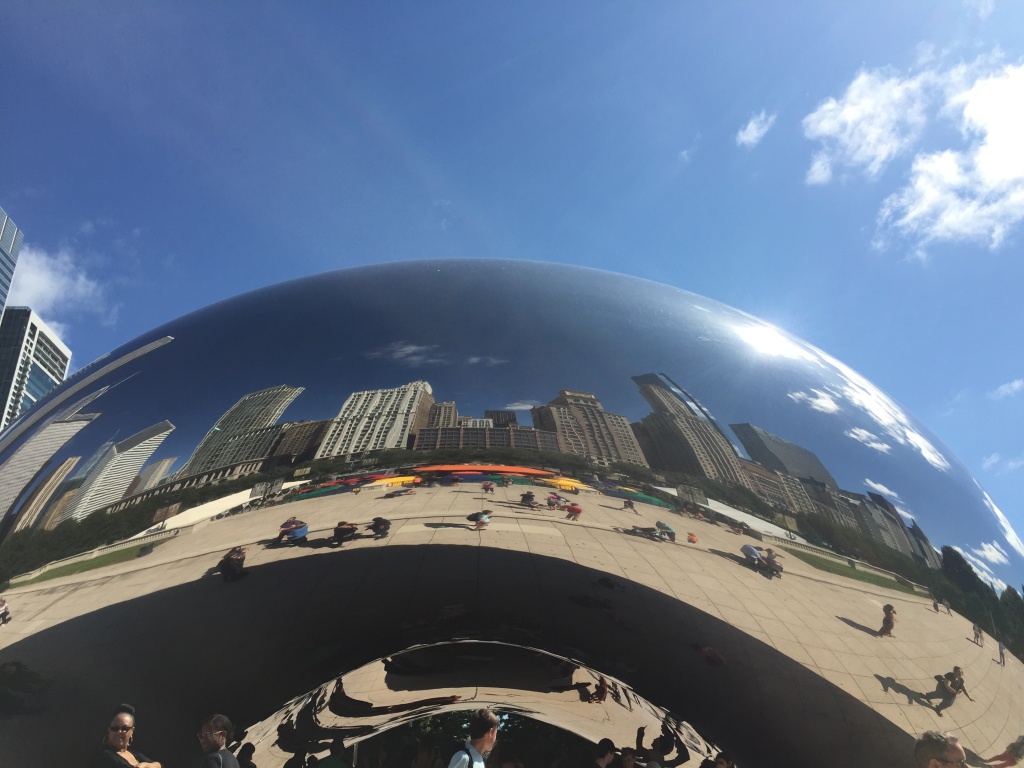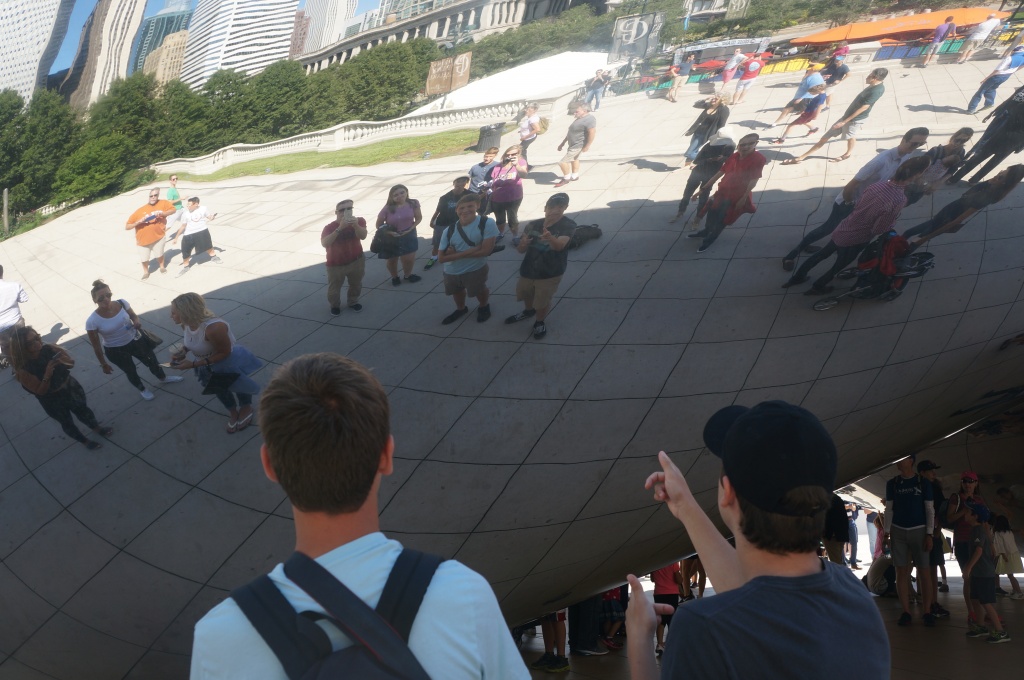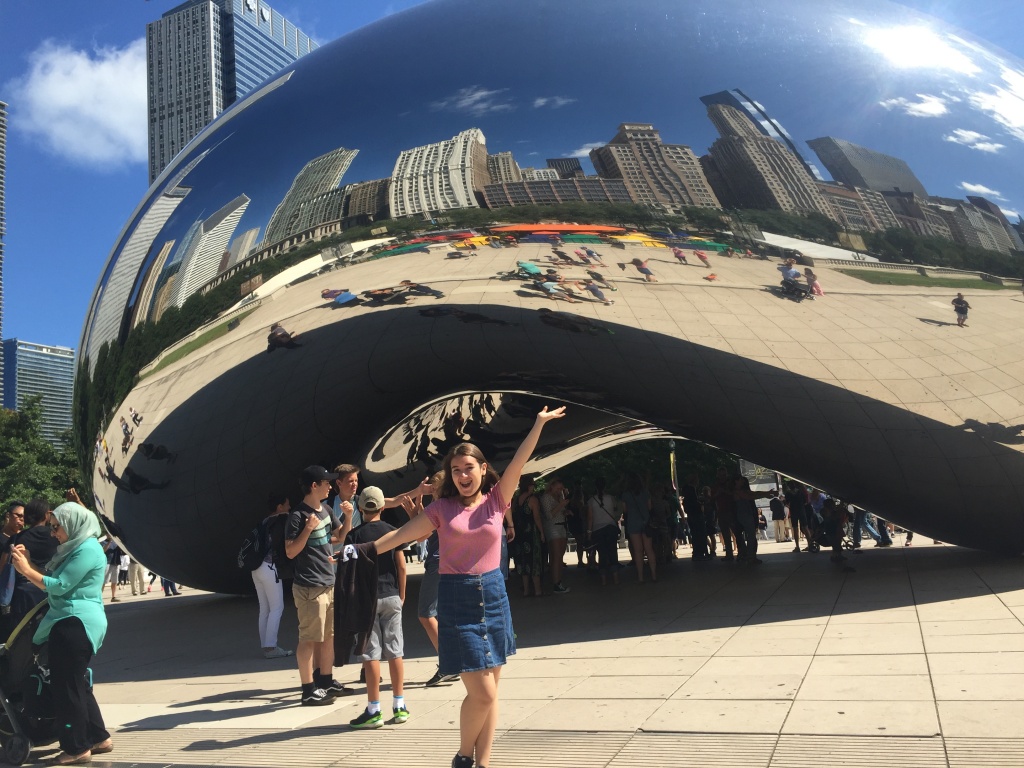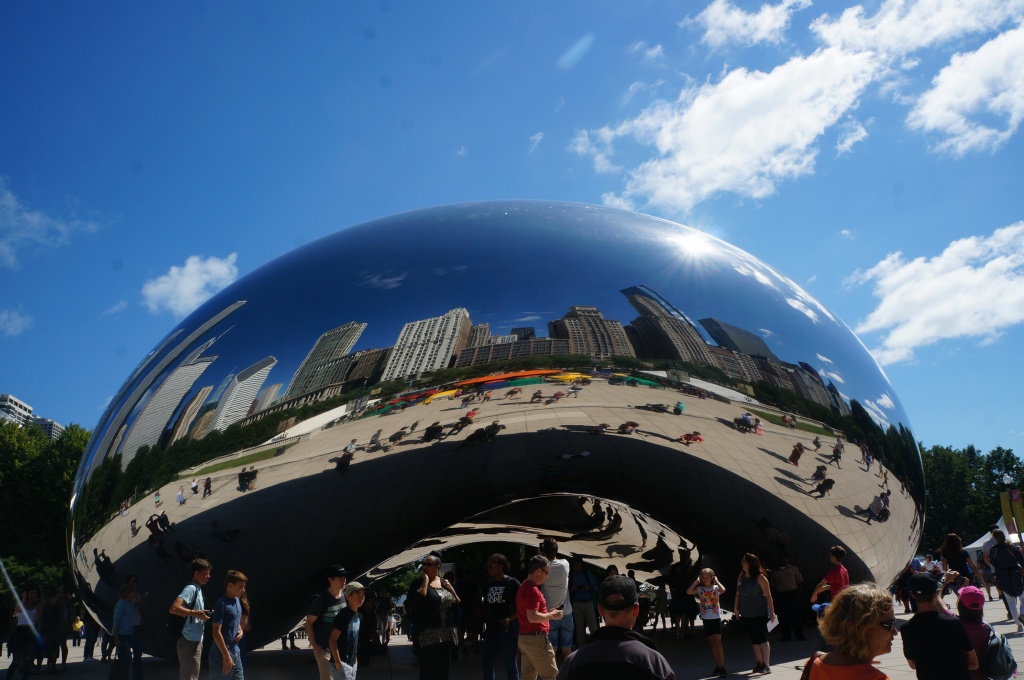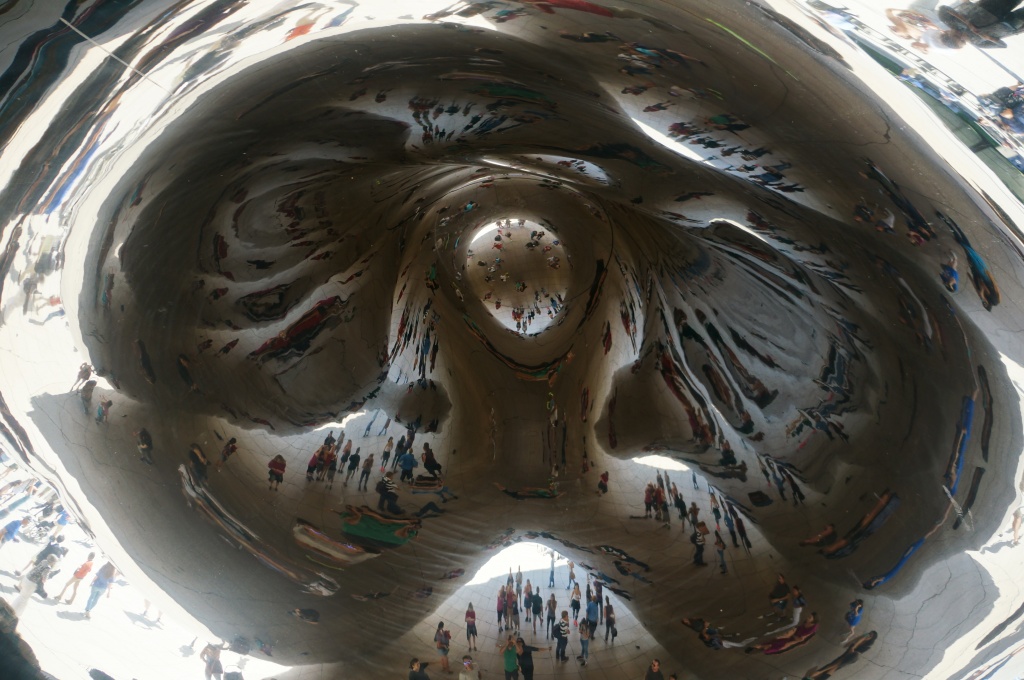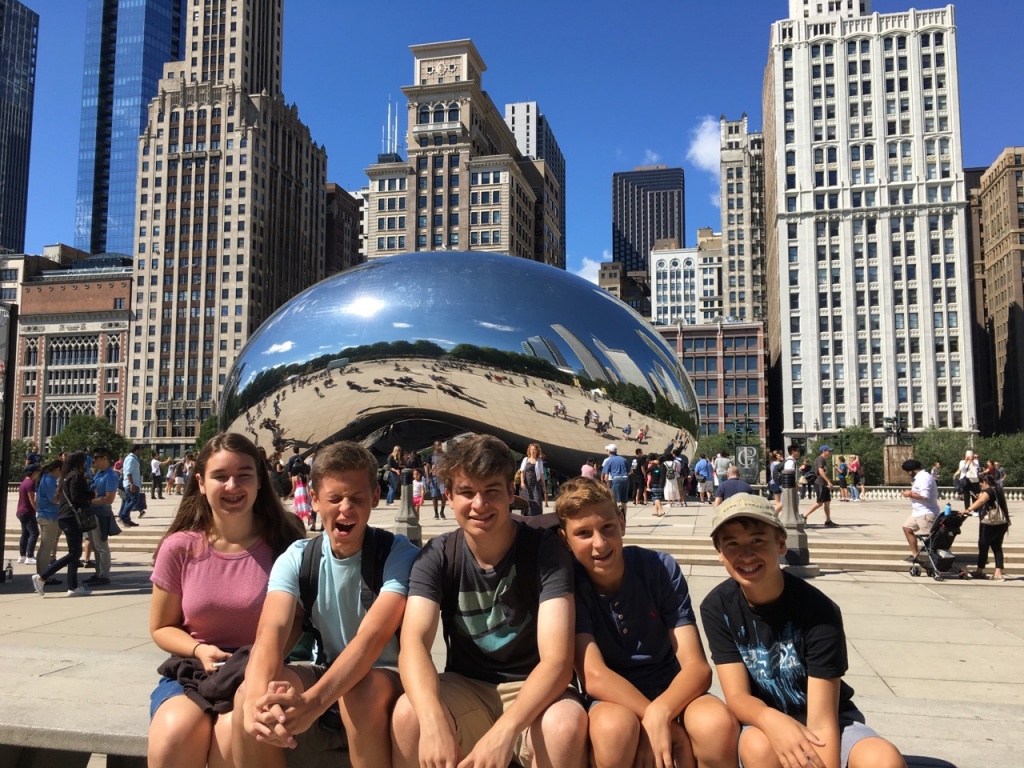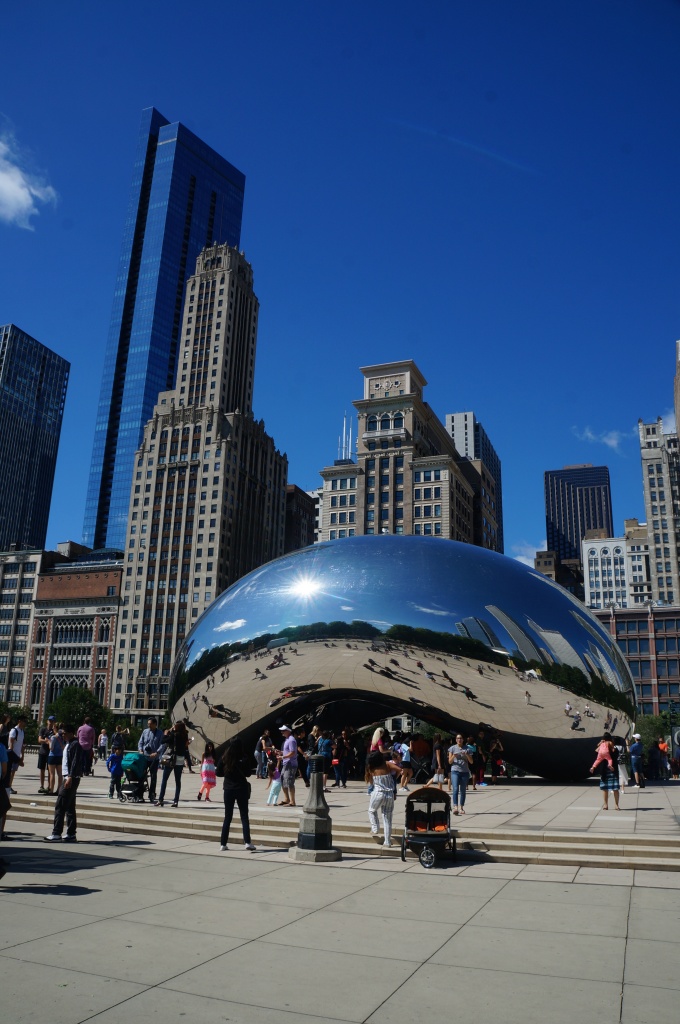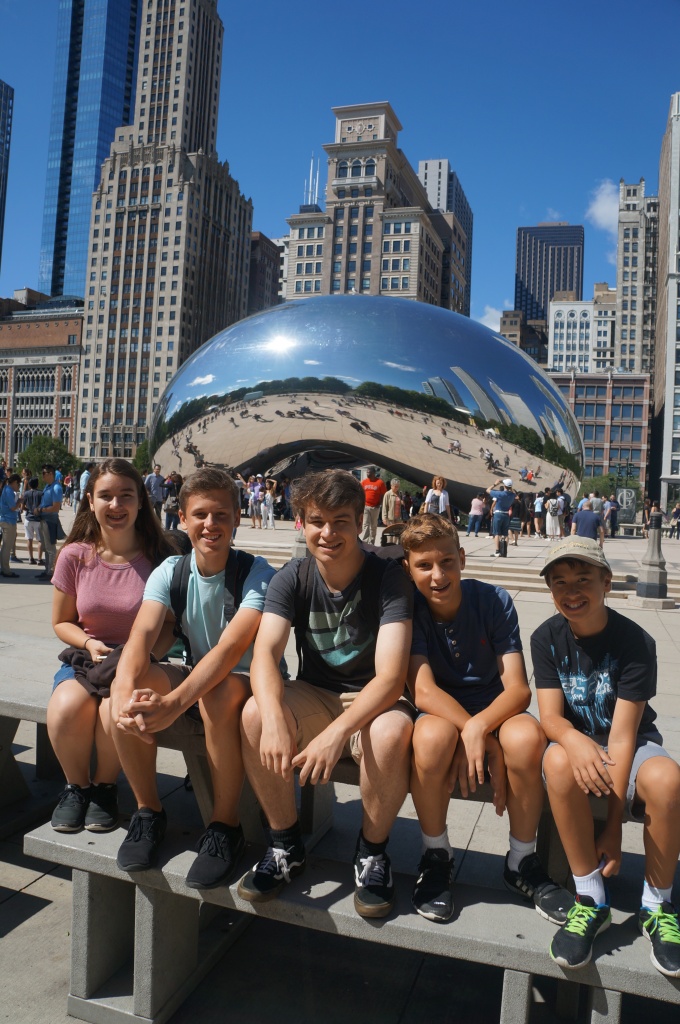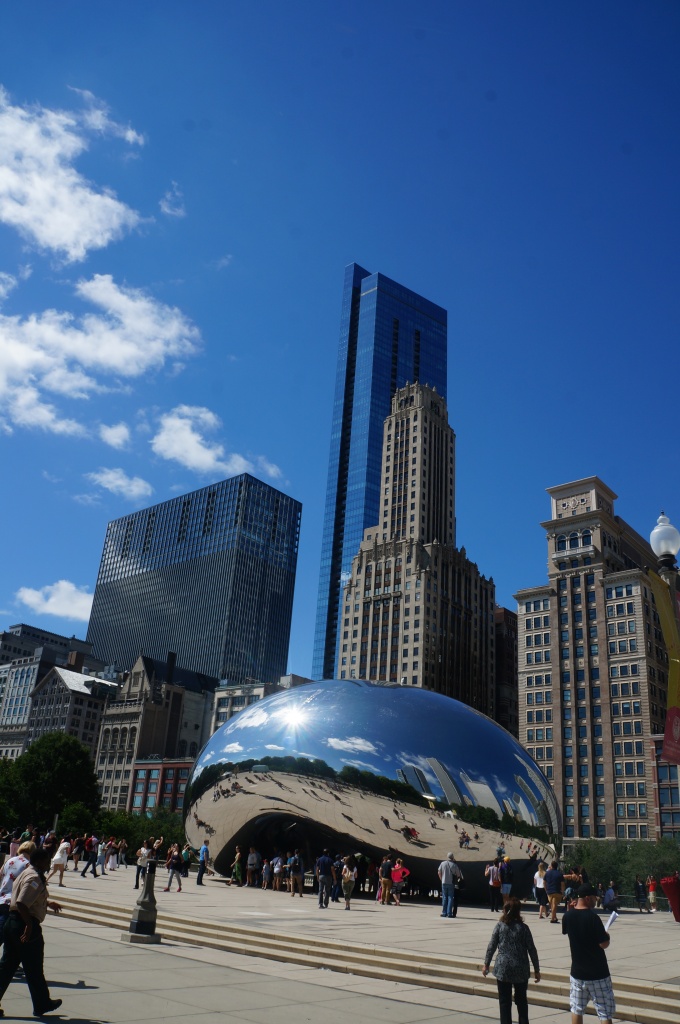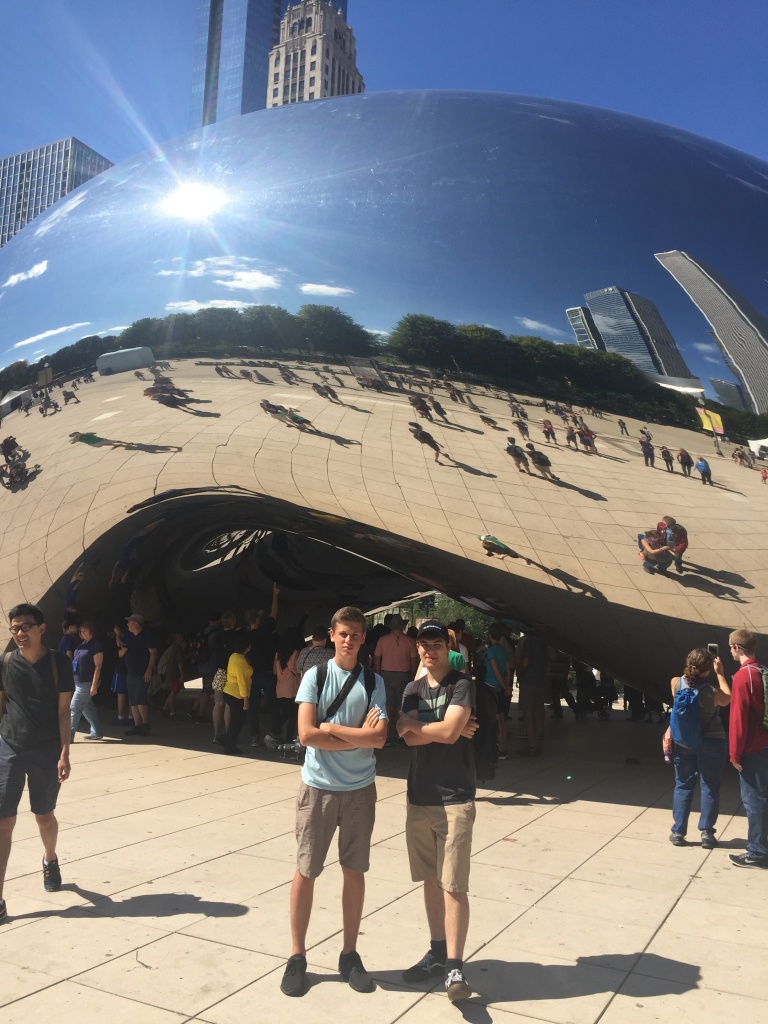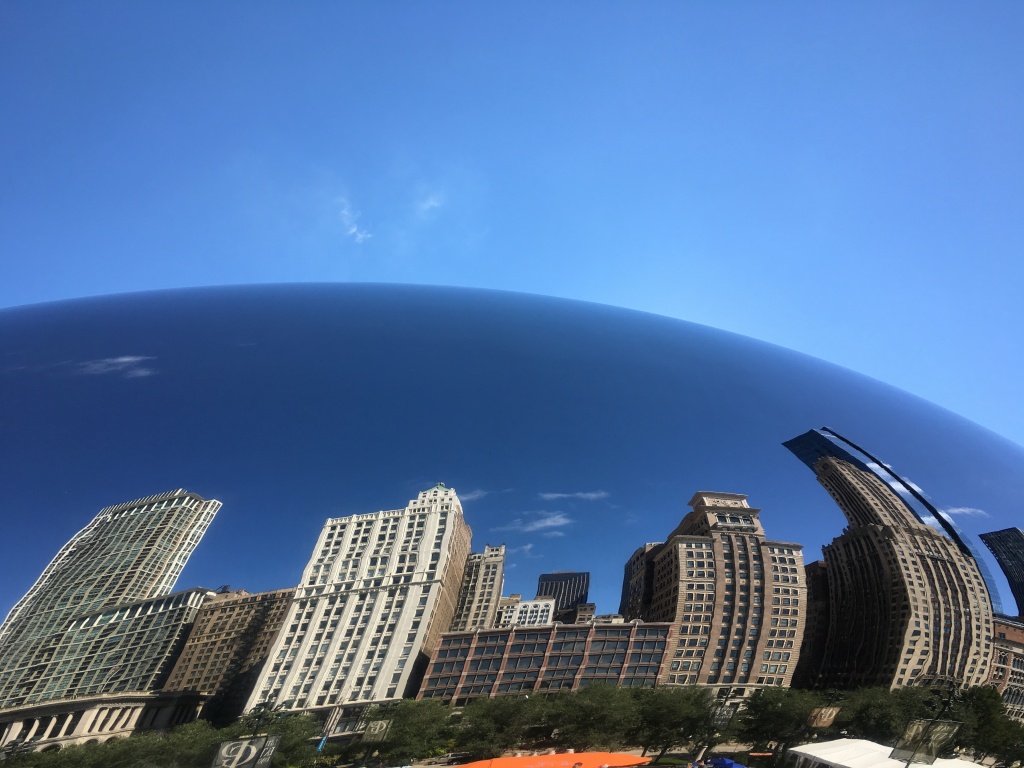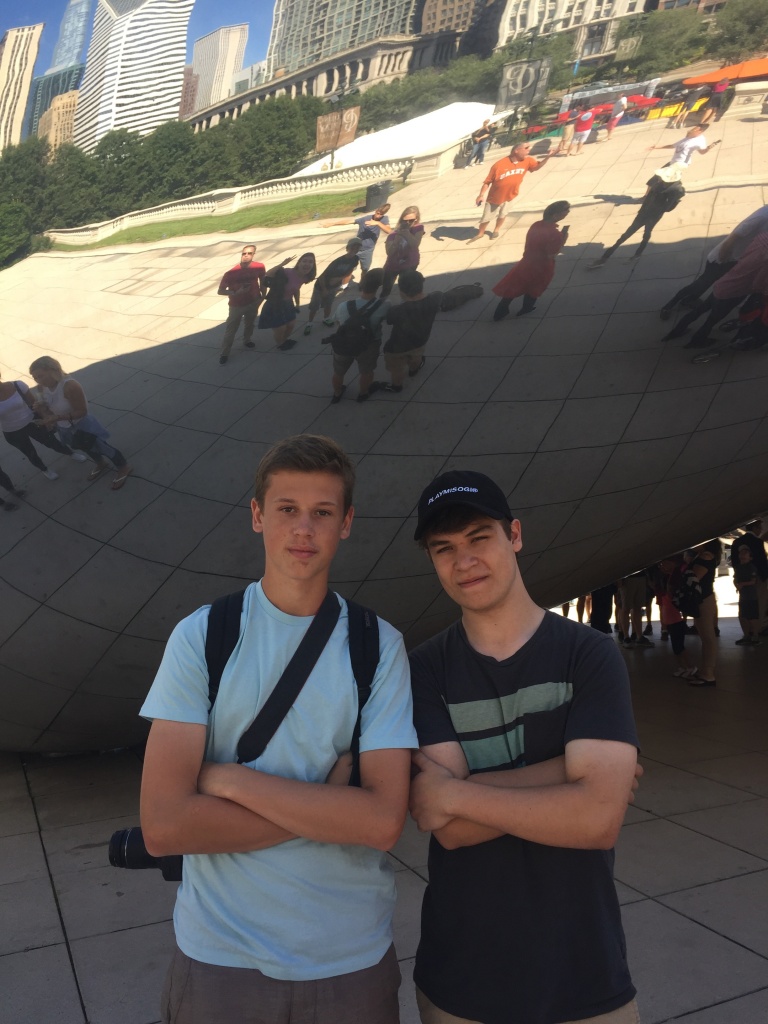 We then went and had lunch in an open air plaza where all the food trucks were gathered. We each chose what we wanted and then sat by the fountains to enjoy!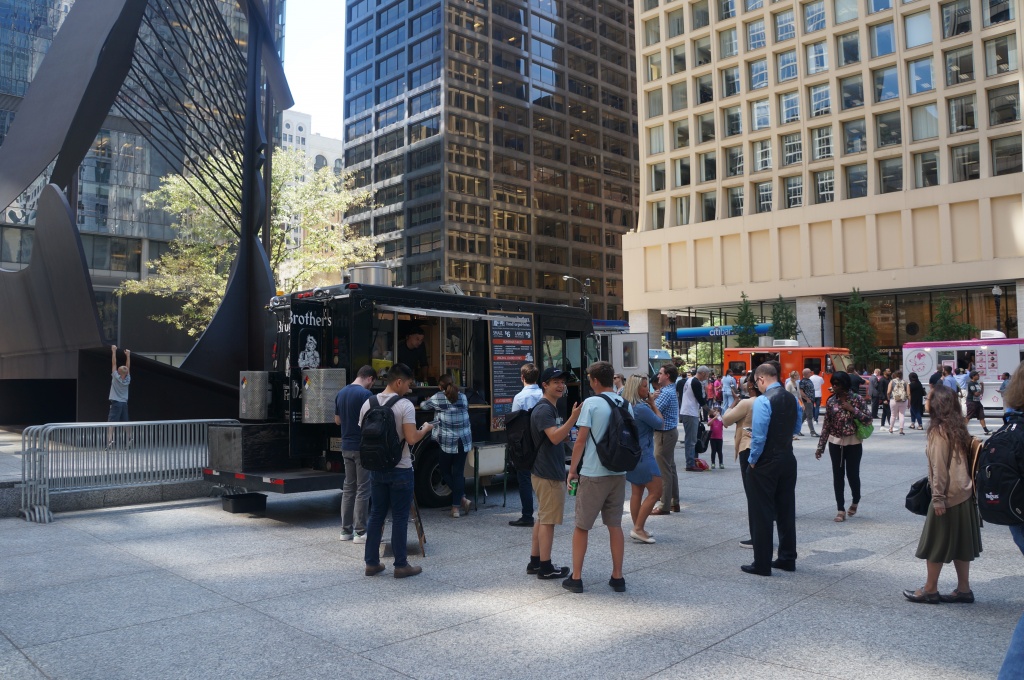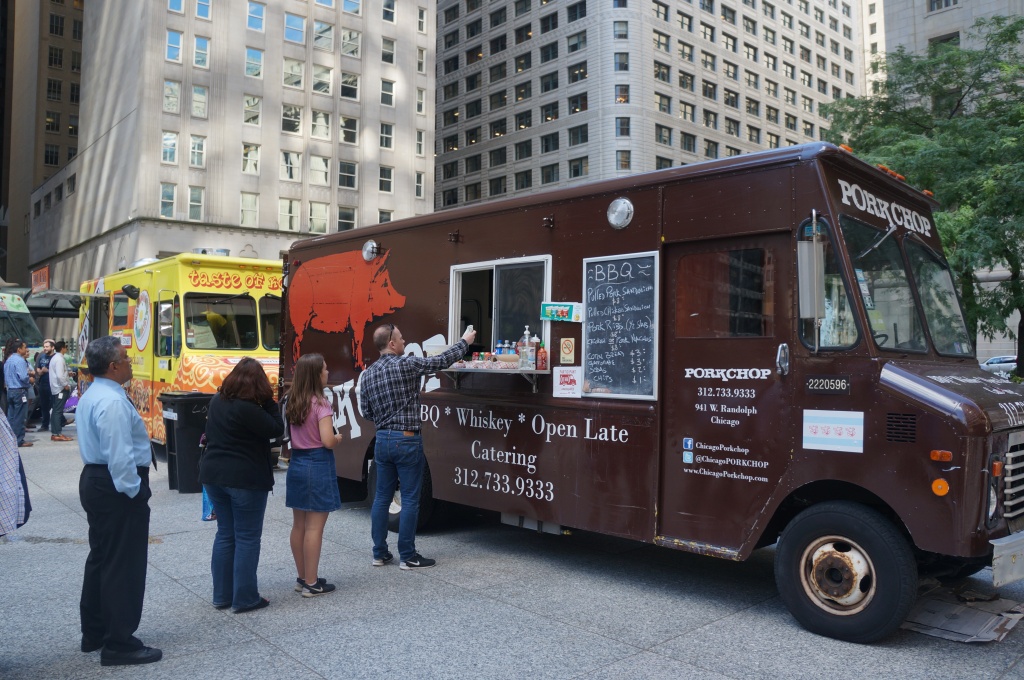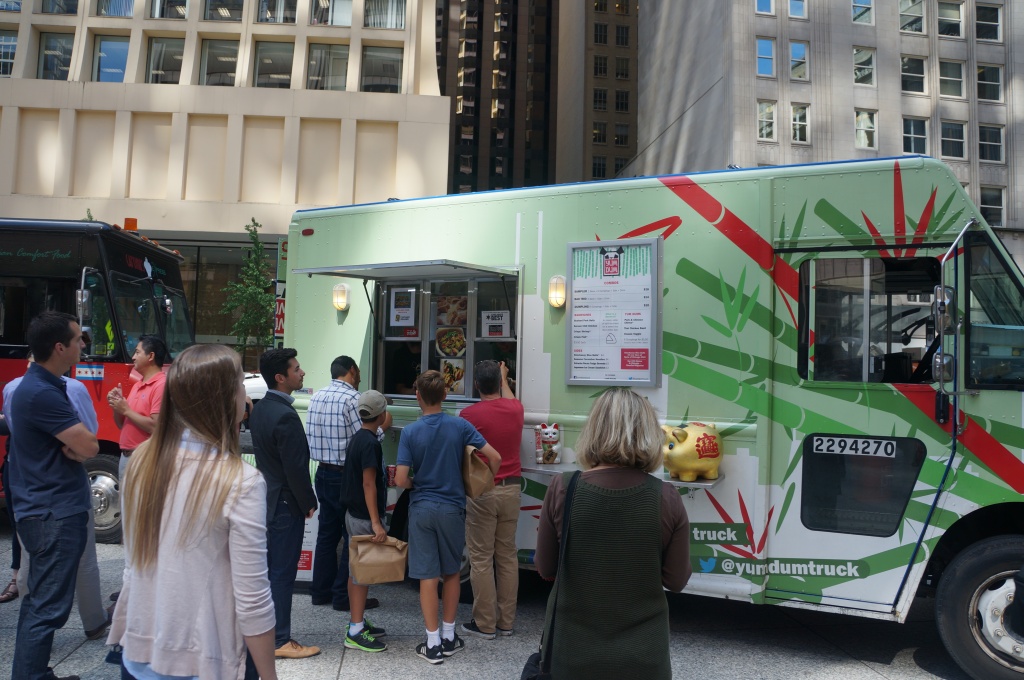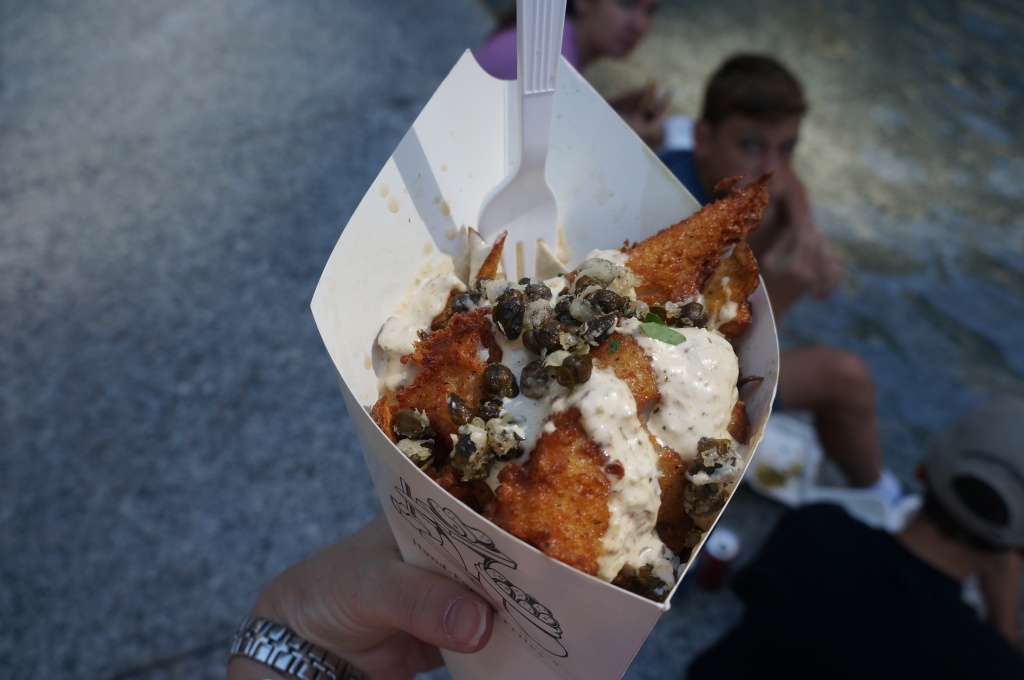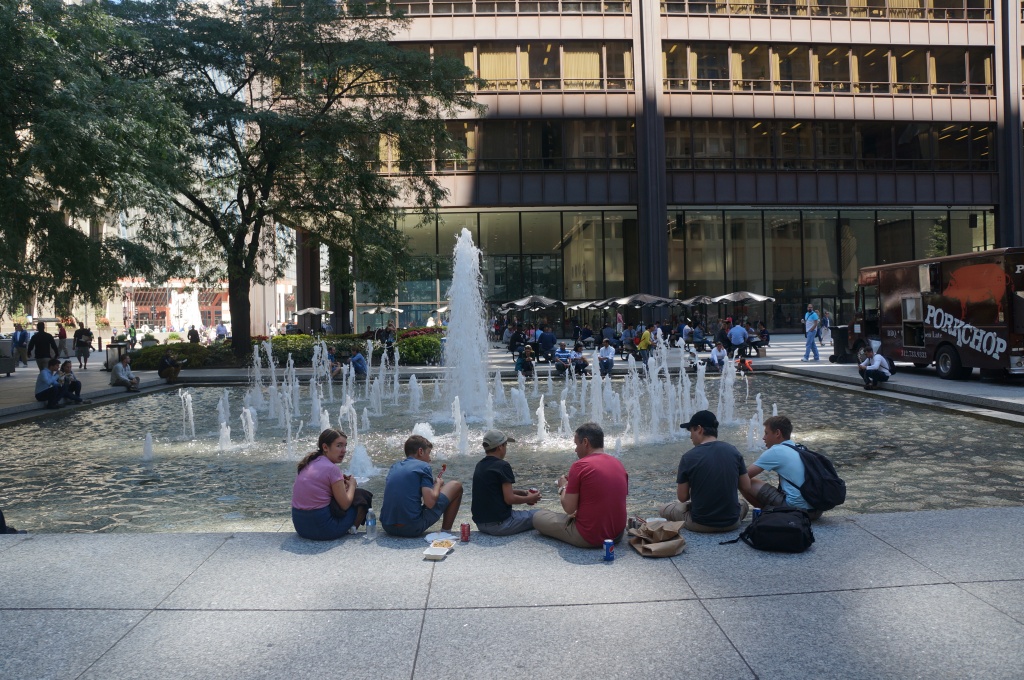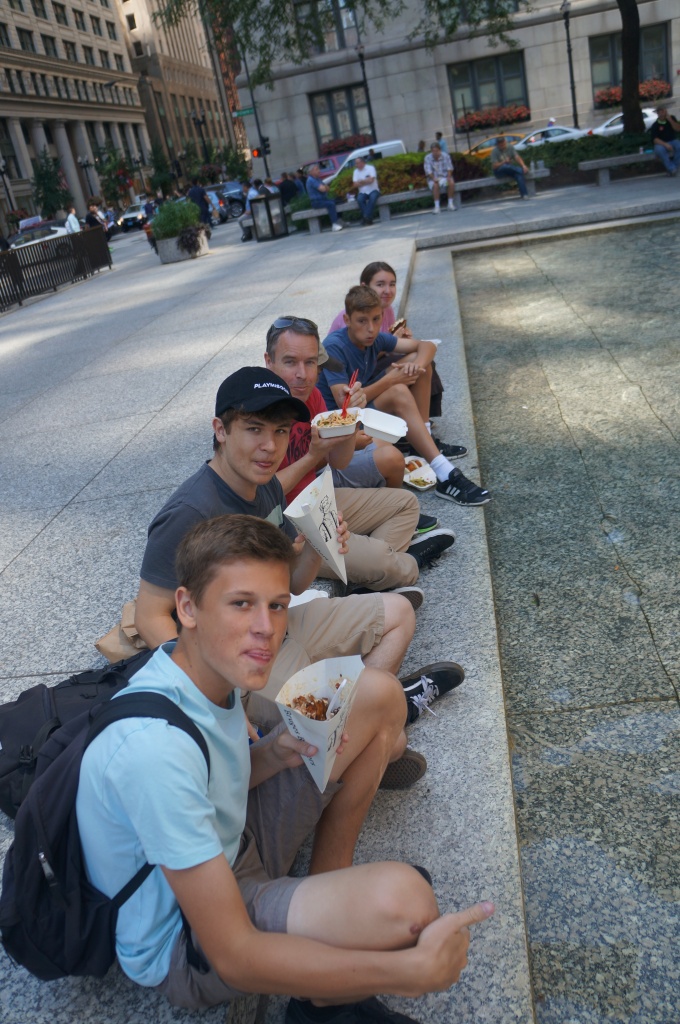 The afternoon we spent doing a "River Walk and Loop Tour" (with Chicago's Finest tours — they were awesome). We got a great deal on Groupon, and during the tour we won about 8 Starbucks gift cards between us answering trivia questions! It was a really interesting, informative tour and we walked away knowing a lot more about Chicago's history and architecture. It really is a beautiful city!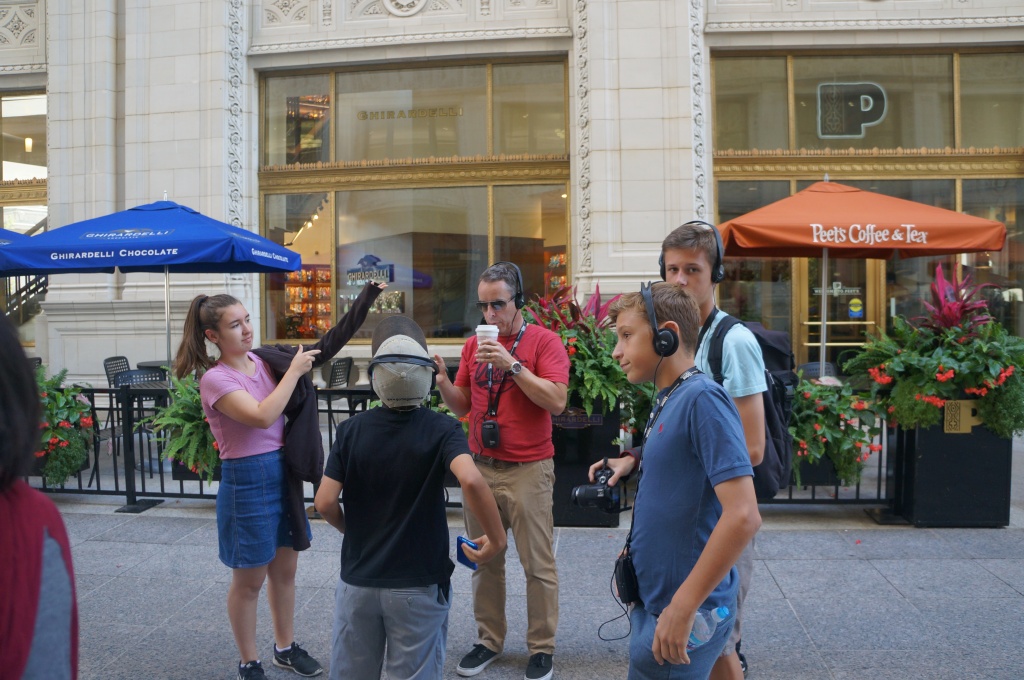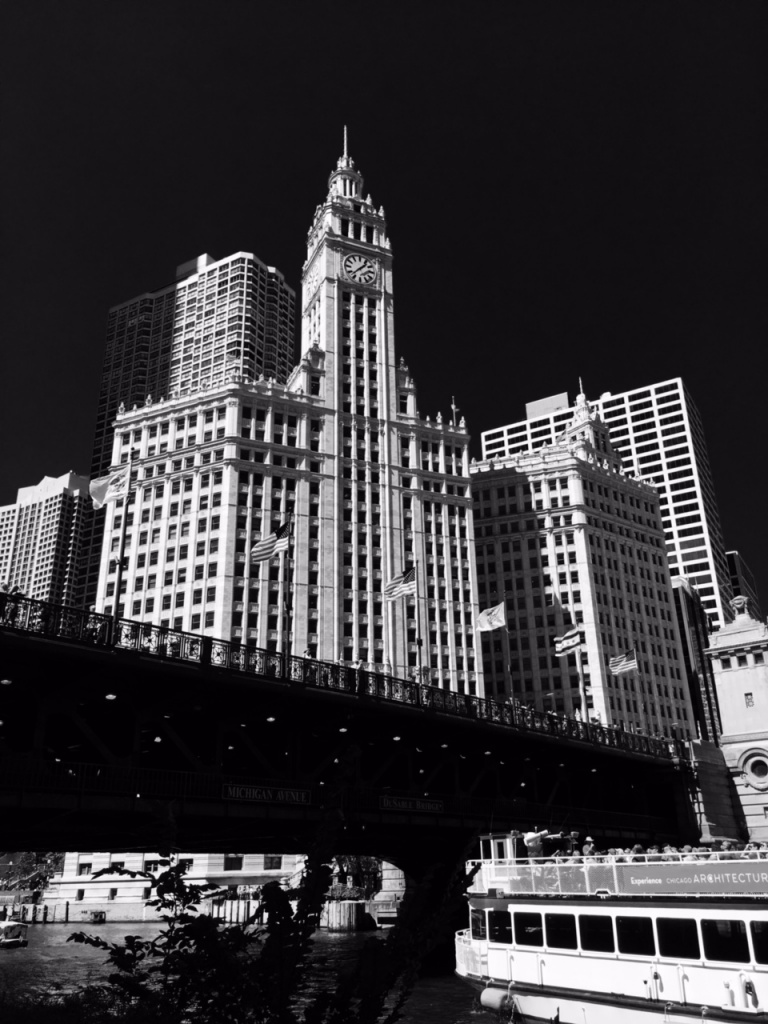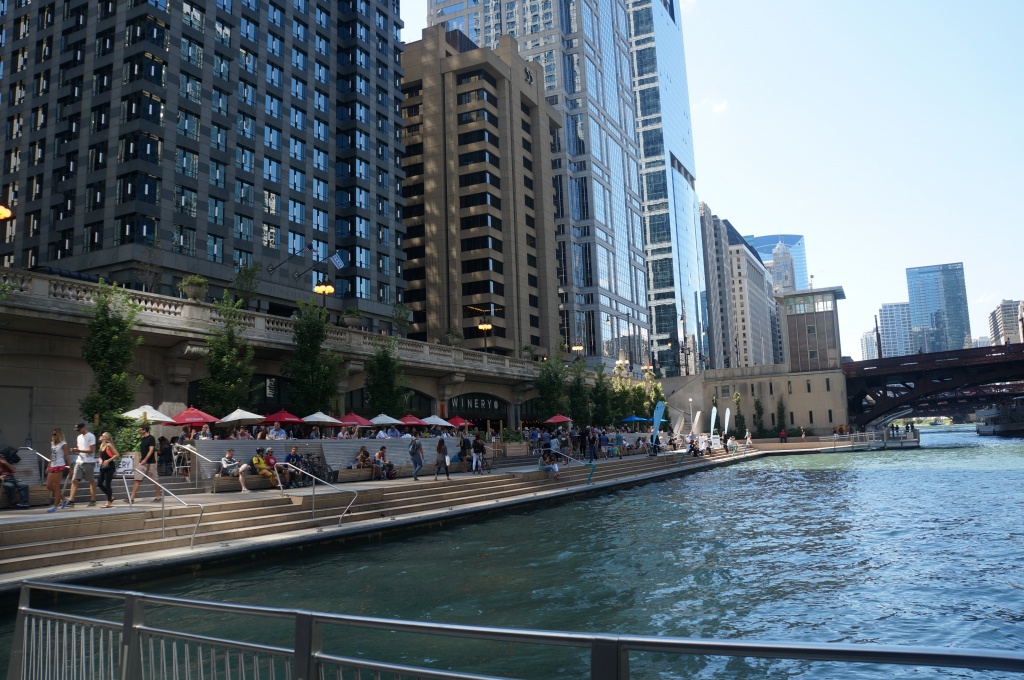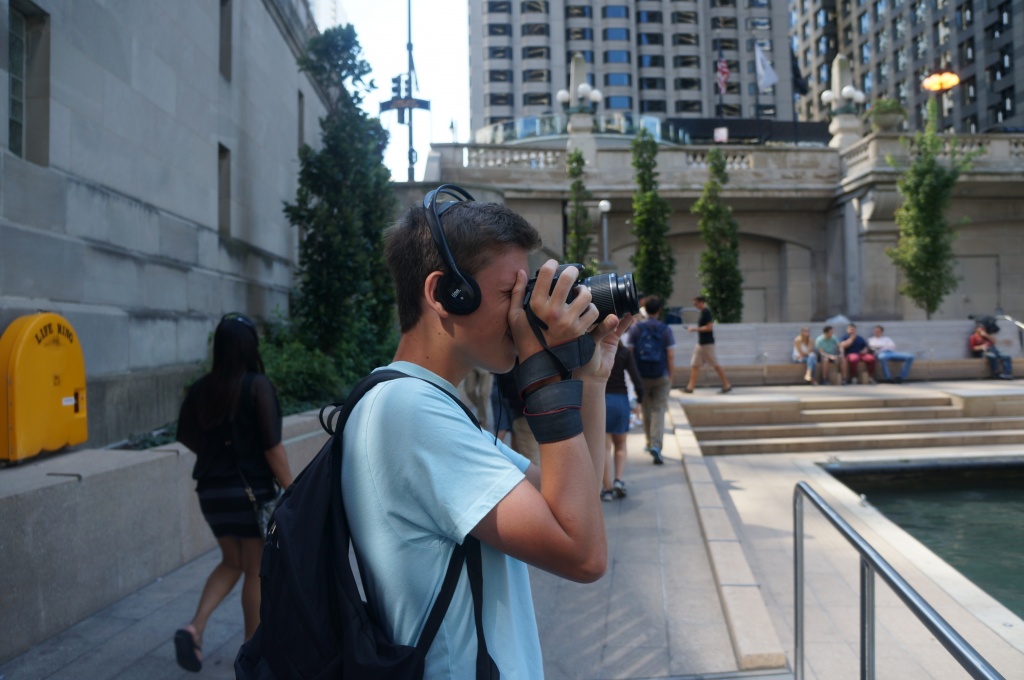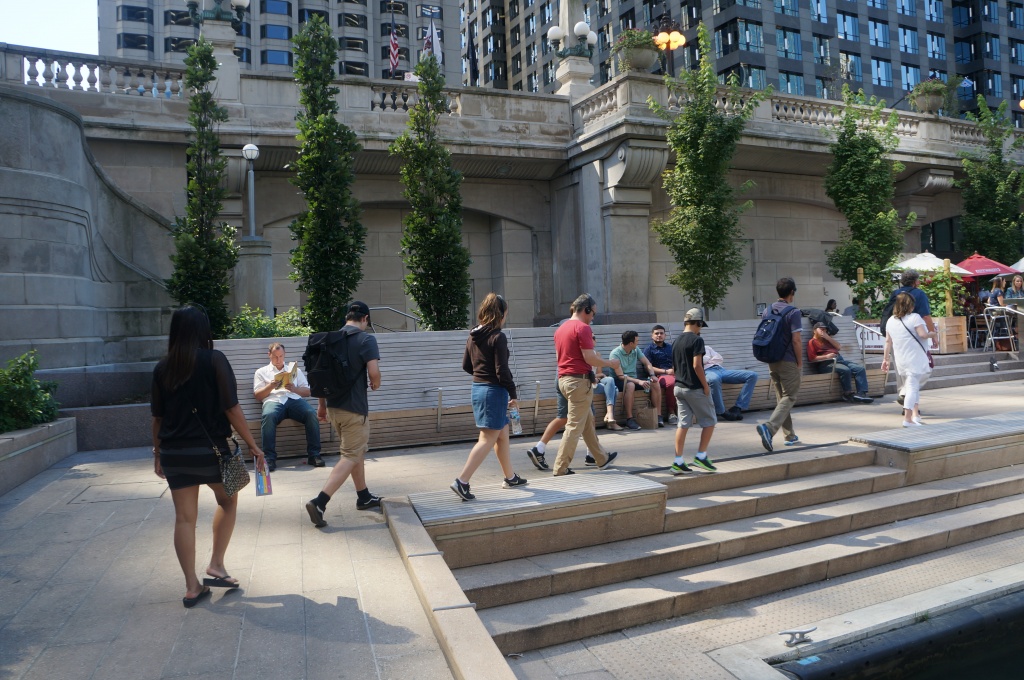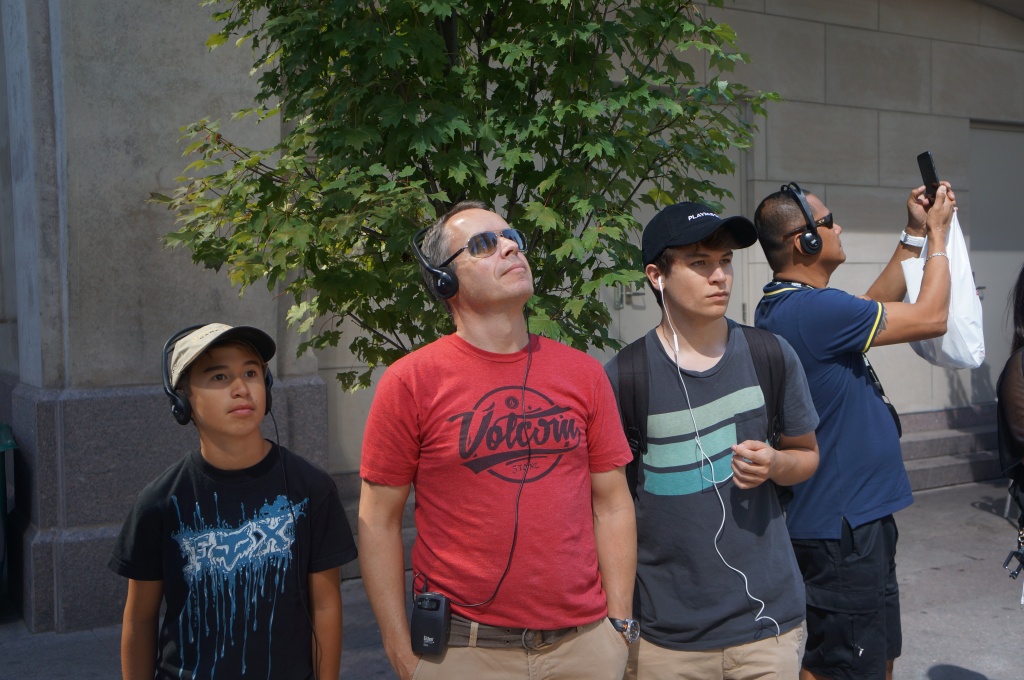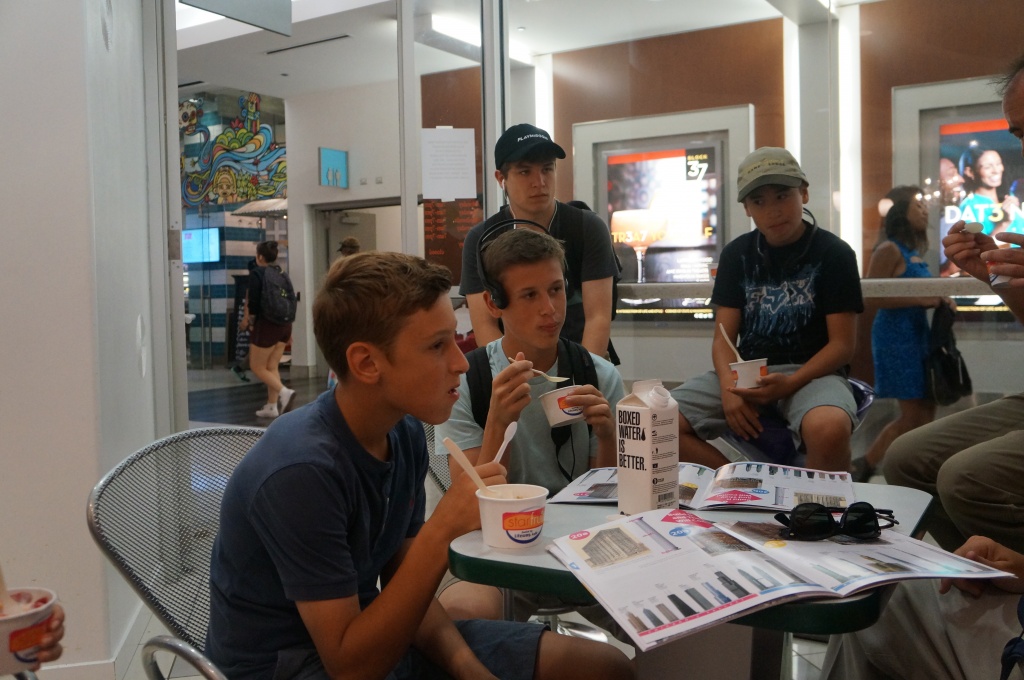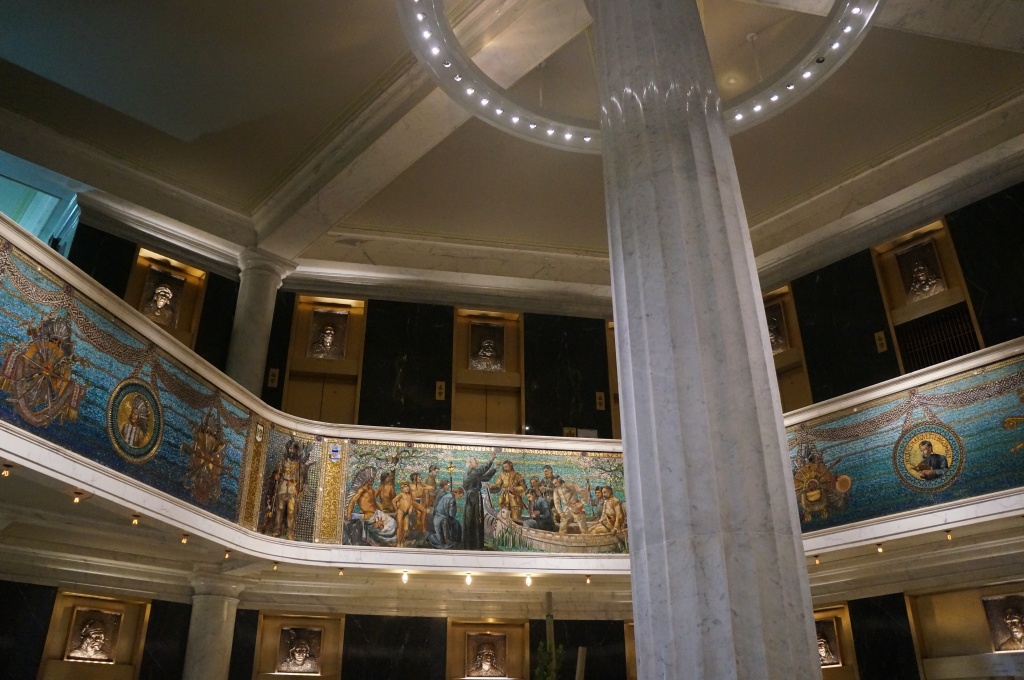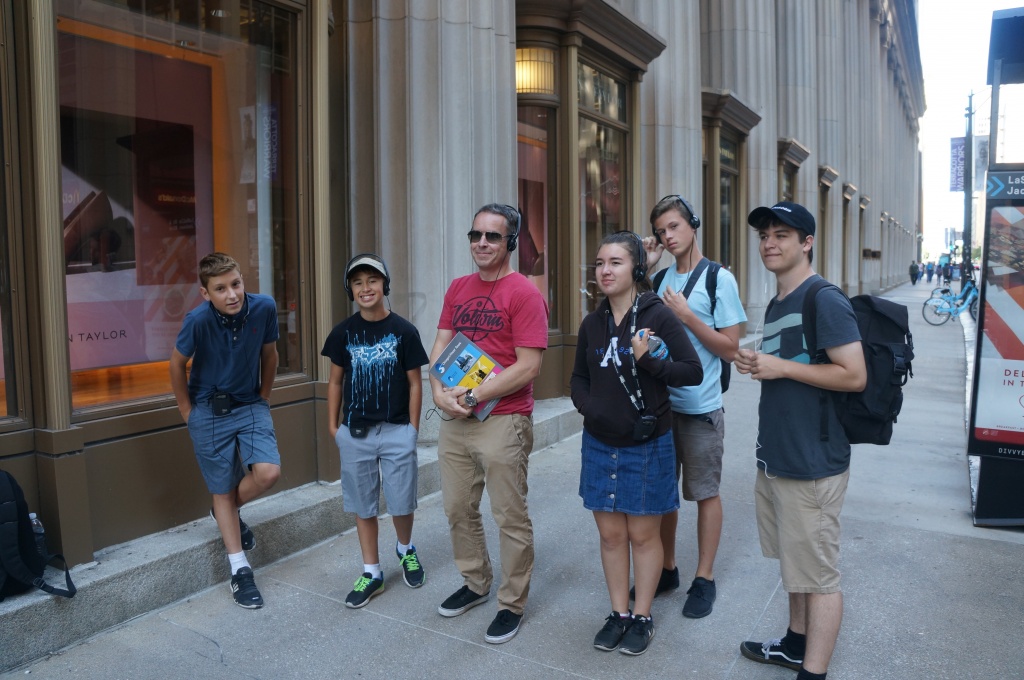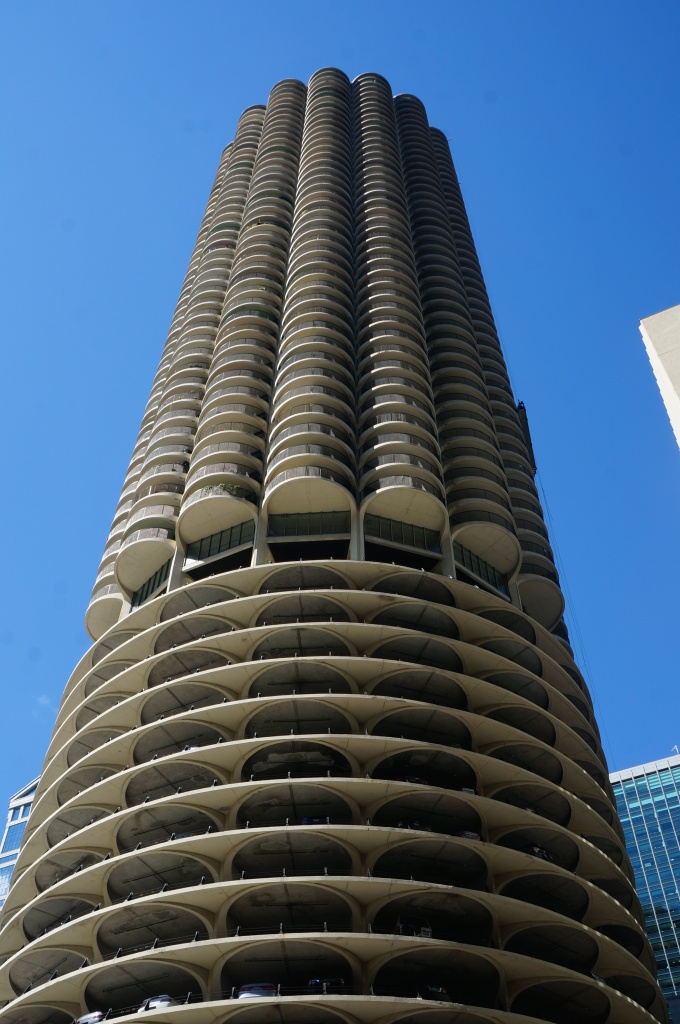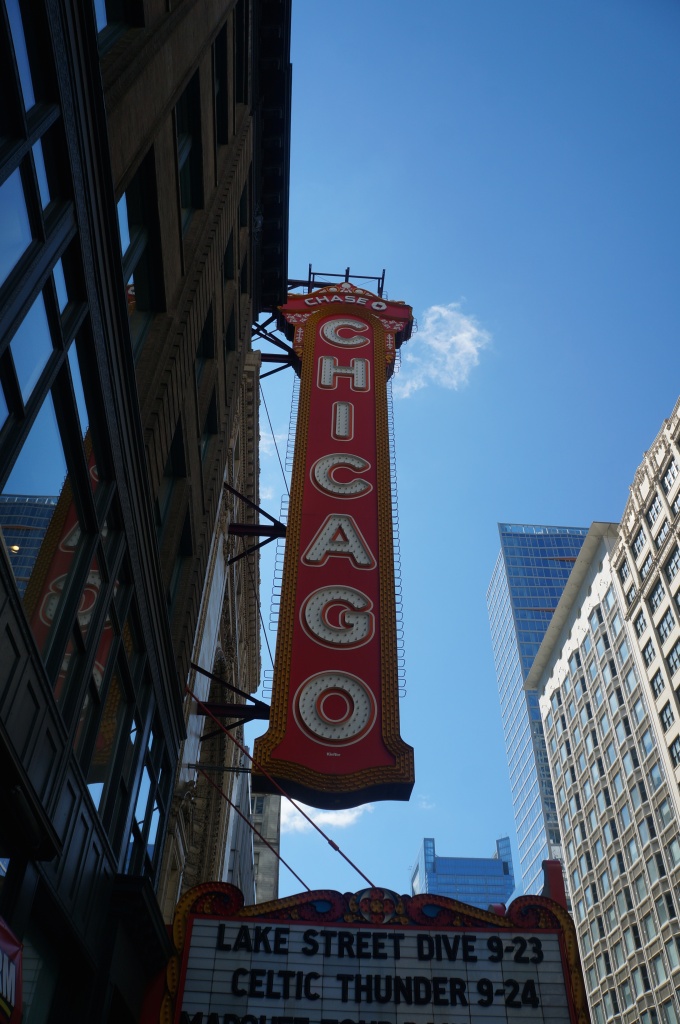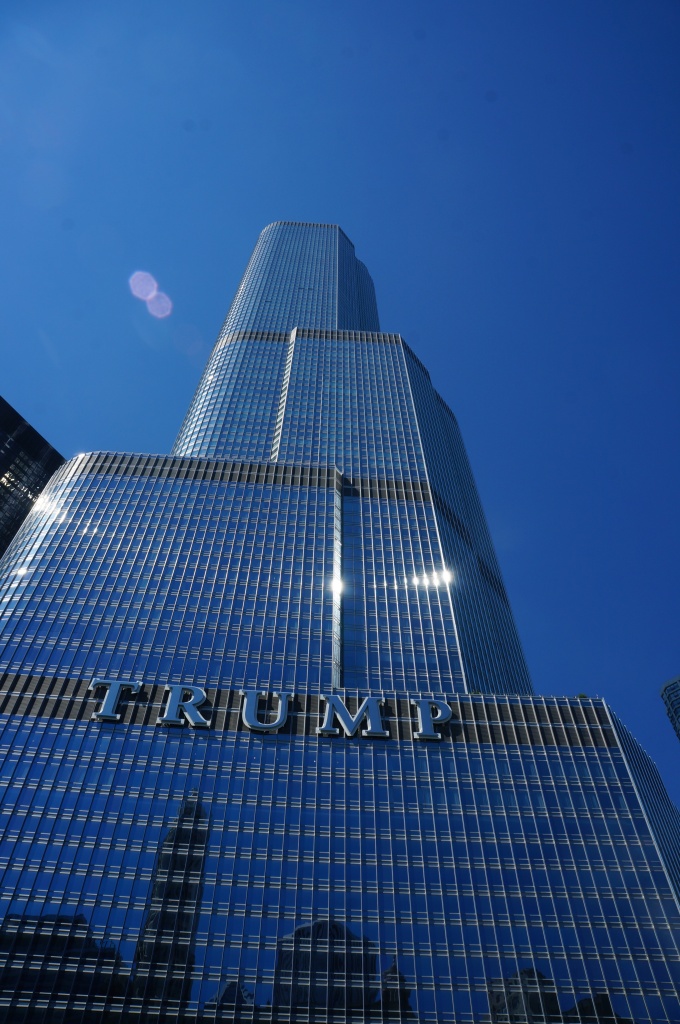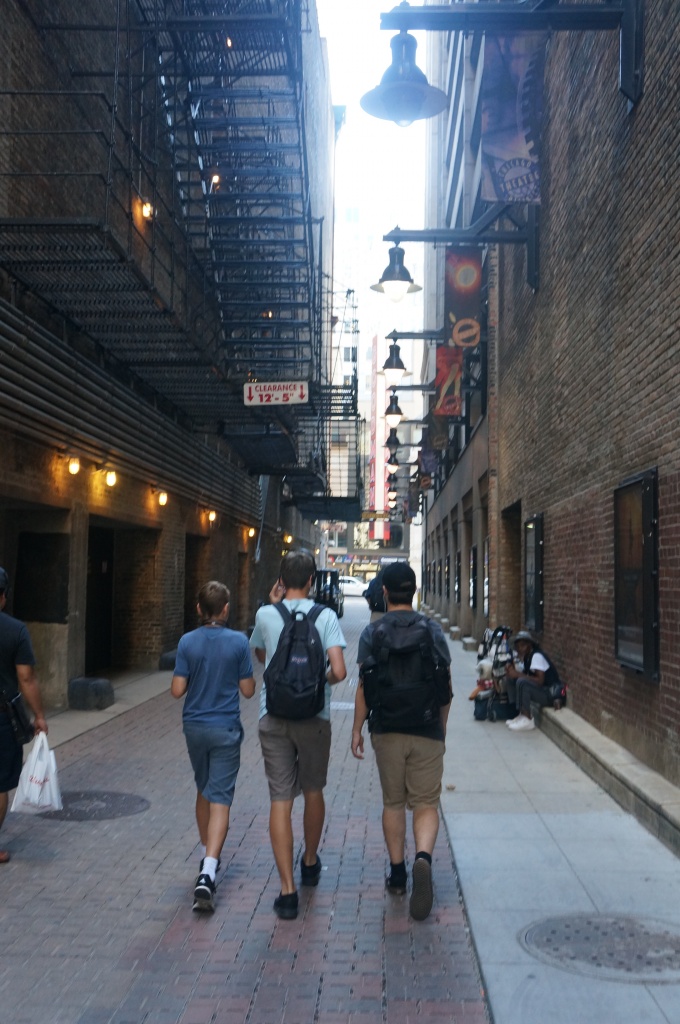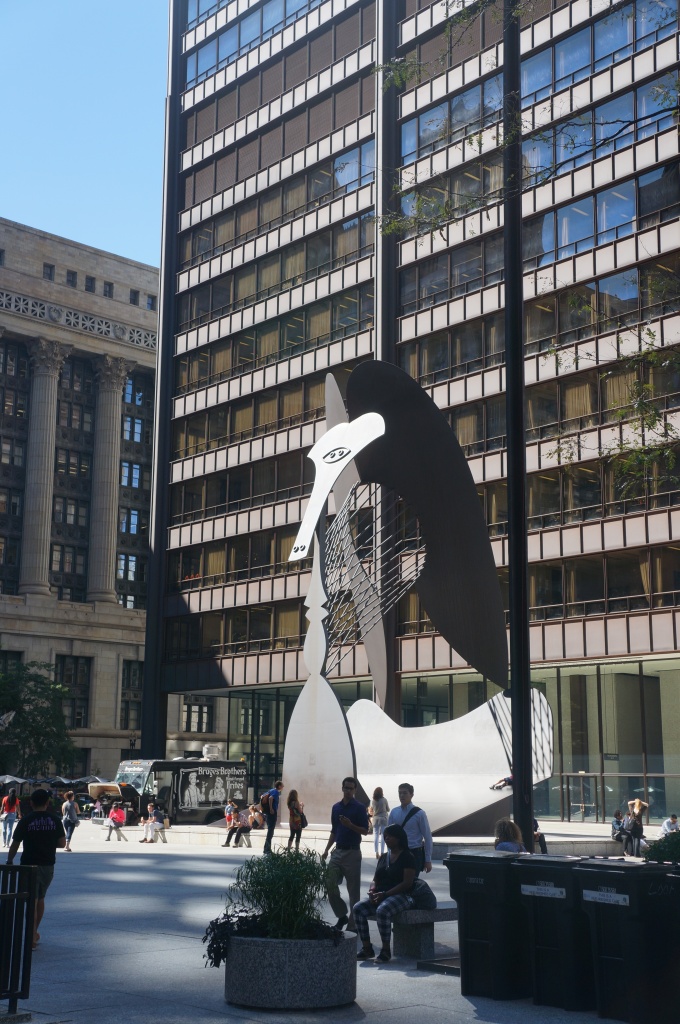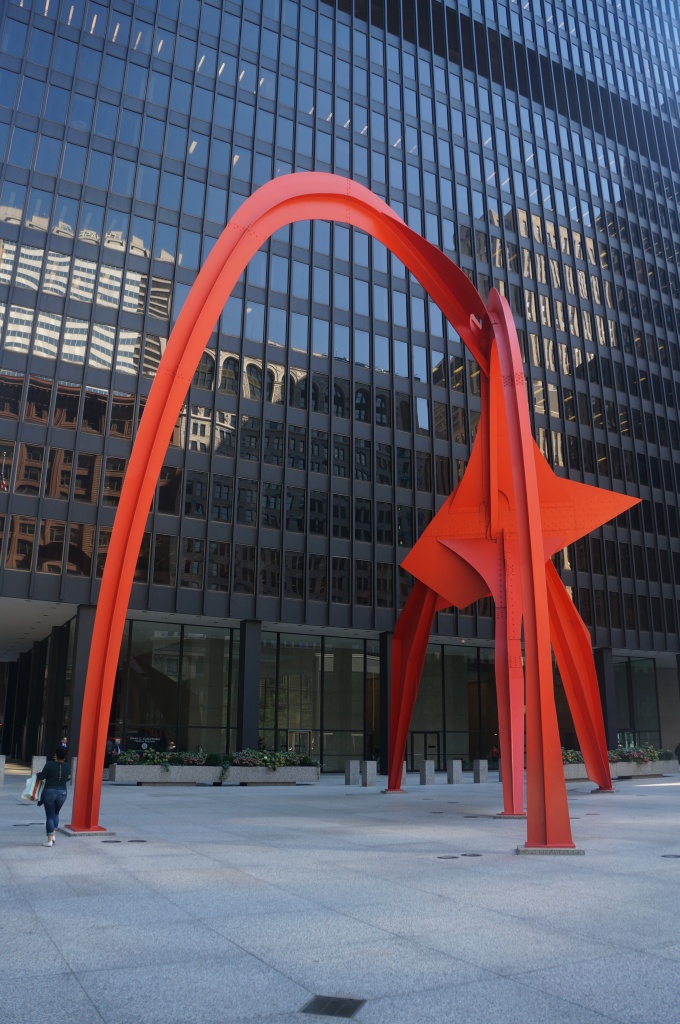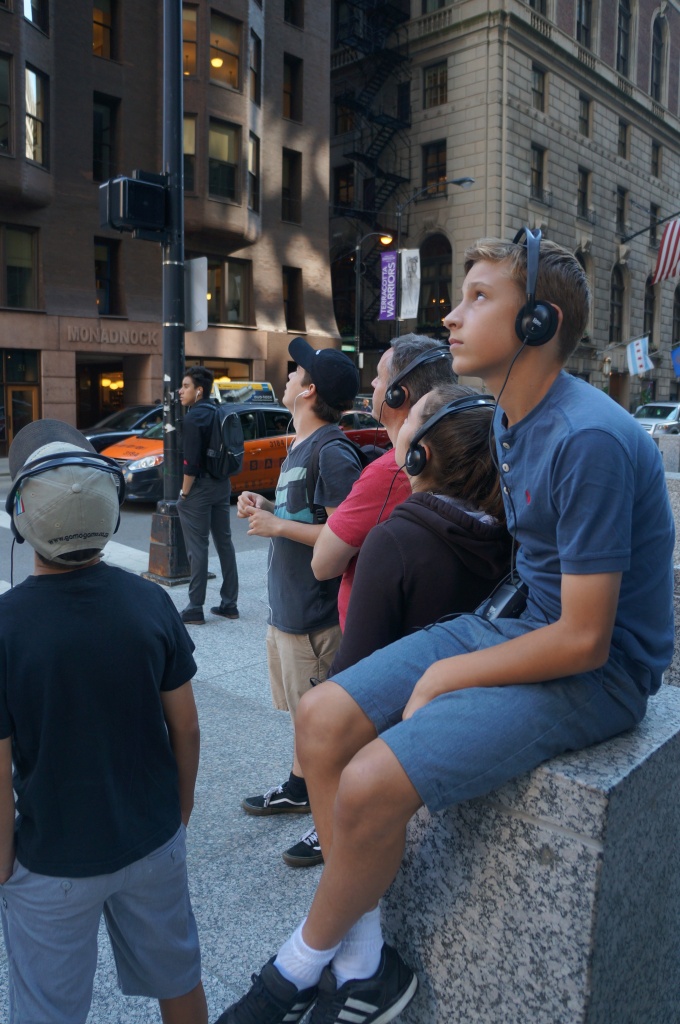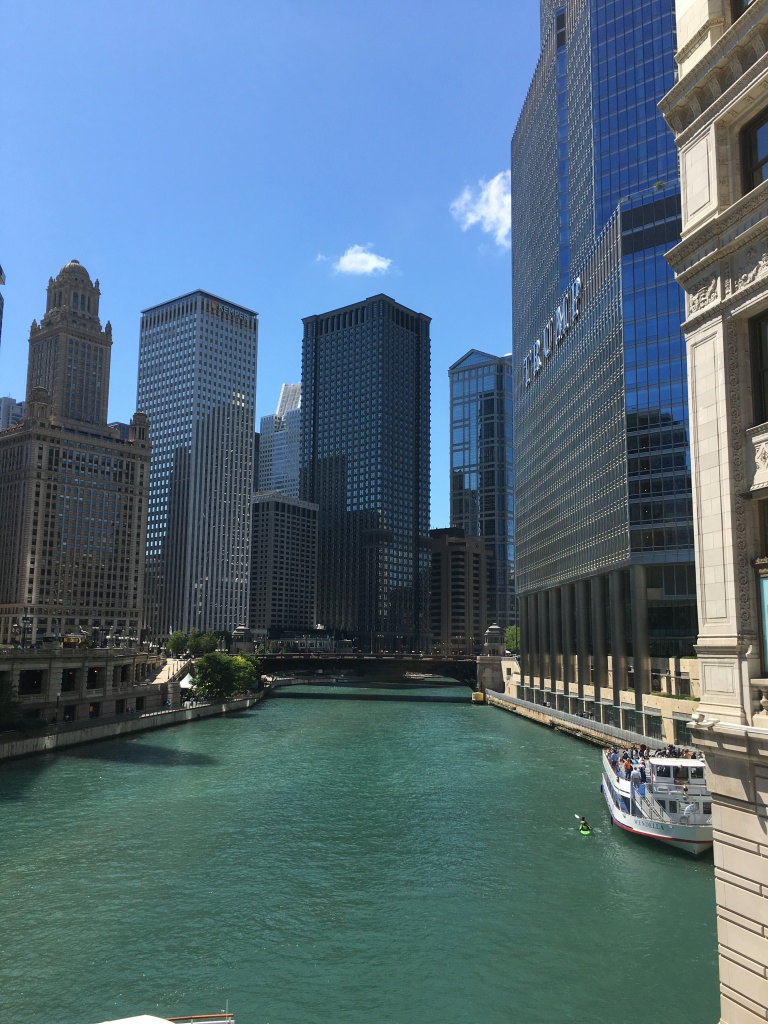 After the tour ended, we headed to "Eataly" which had been recommended by some friends: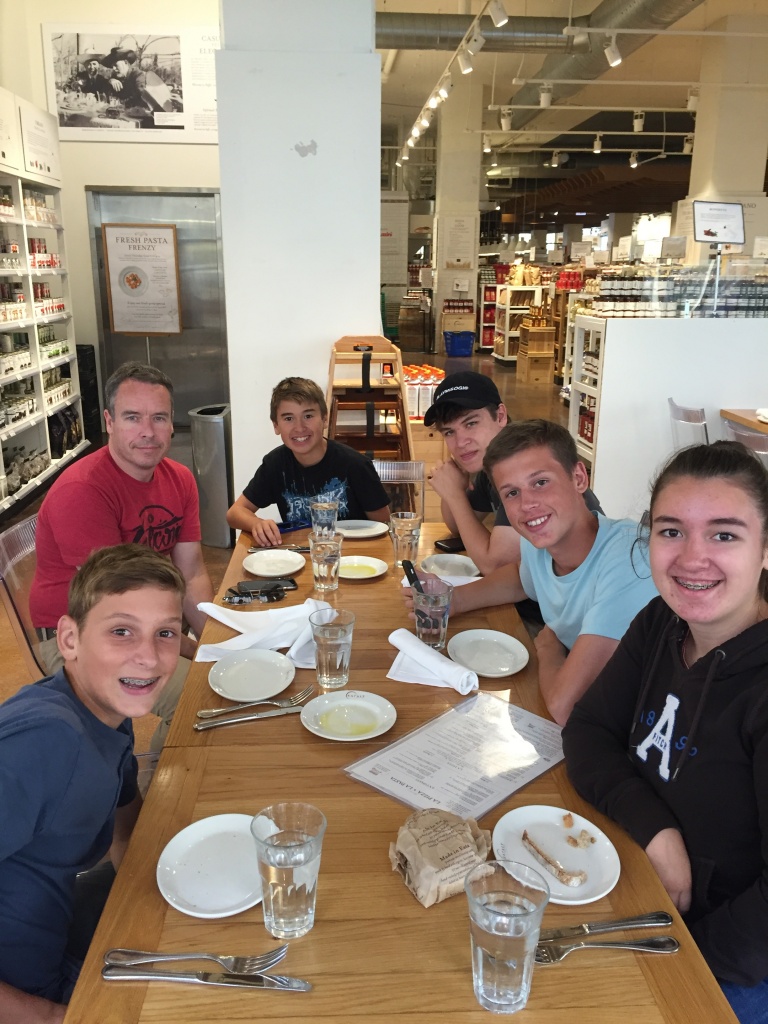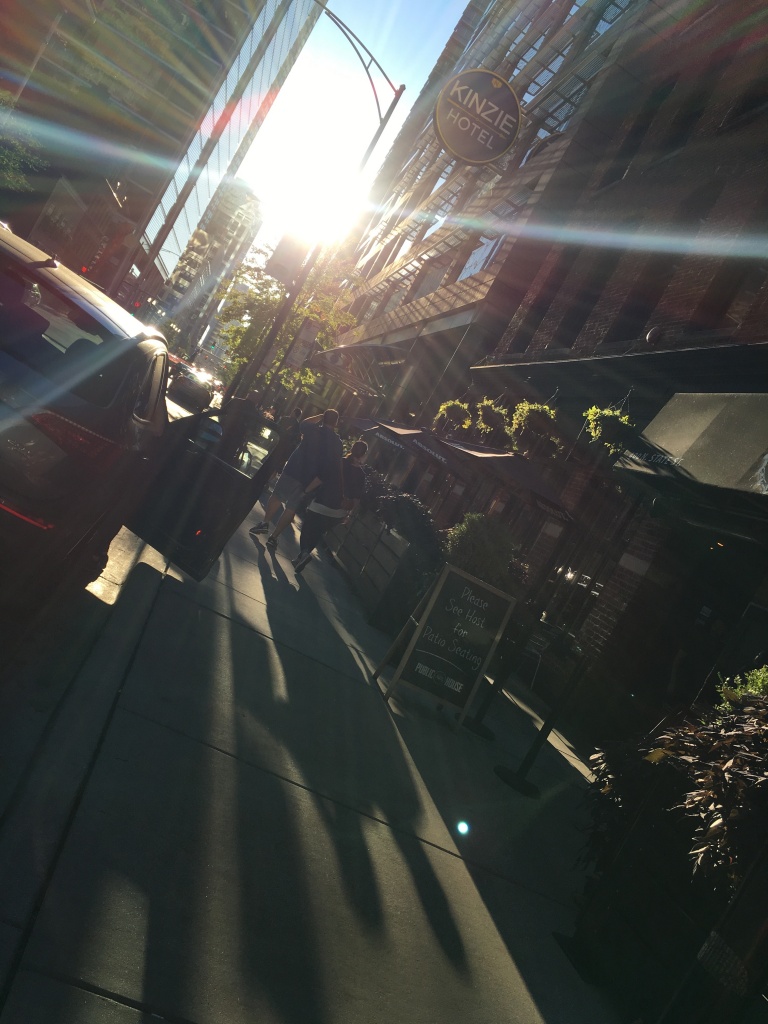 We enjoyed a really yummy dinner before we headed back to our place to crash from exhaustion!
Great day!