I am soooooo behind; not just with blogging, but with life.
Life just seems to interfere with my ability to record life! I guess that's ok because it just means life is full, but I crave recording it, and I miss being able to review it! Time is flying and the kids are growing and there's so many things I want to hold on to and capture.
So I'll try to just do a few postings to bring us up to speed because in the next few weeks, there's a lot of recording I need to do that I don't want to miss.
Several weeks ago, Rob and I had the chance to have a quick getaway with some of our best friends – in Turks and Caicos! We have spent many hours talking about travel with them (ok, not just travel: kids, life, jobs, homes, failed, relationships, parenting, books,religion etc. etc.) and when Robert invited us to come stay in their condo for 4 nights in celebration of Tarina's birthday, how could we say no?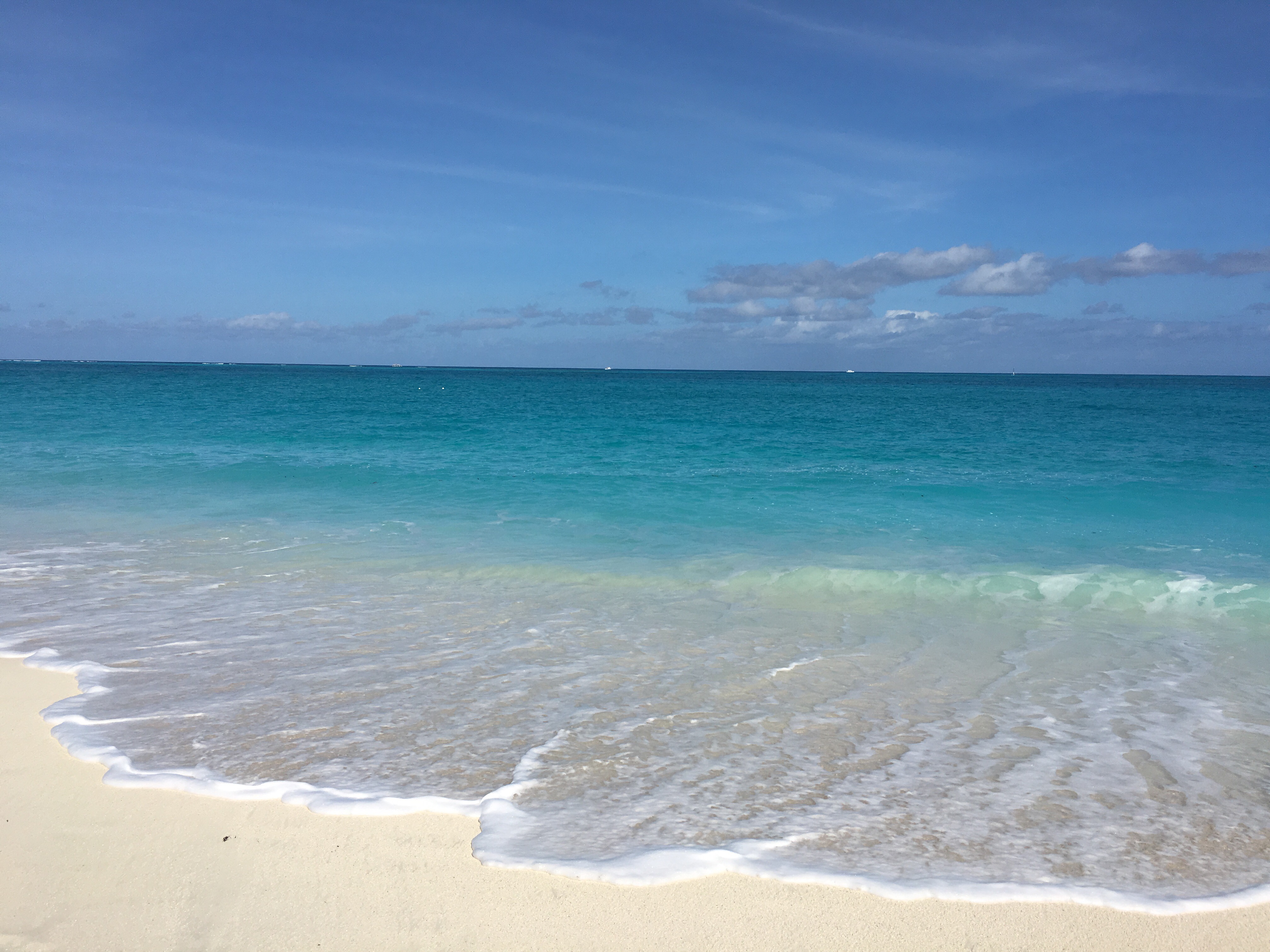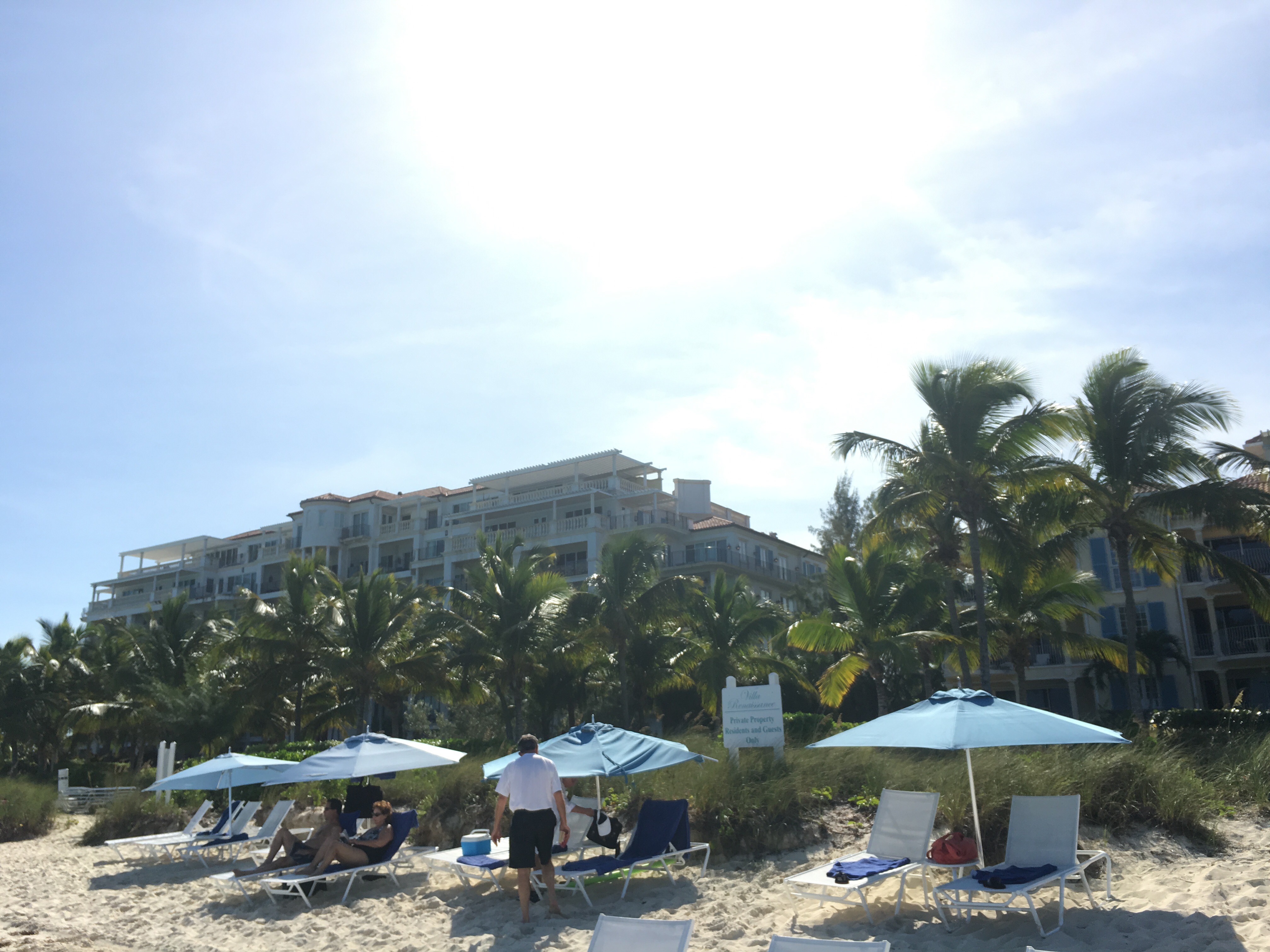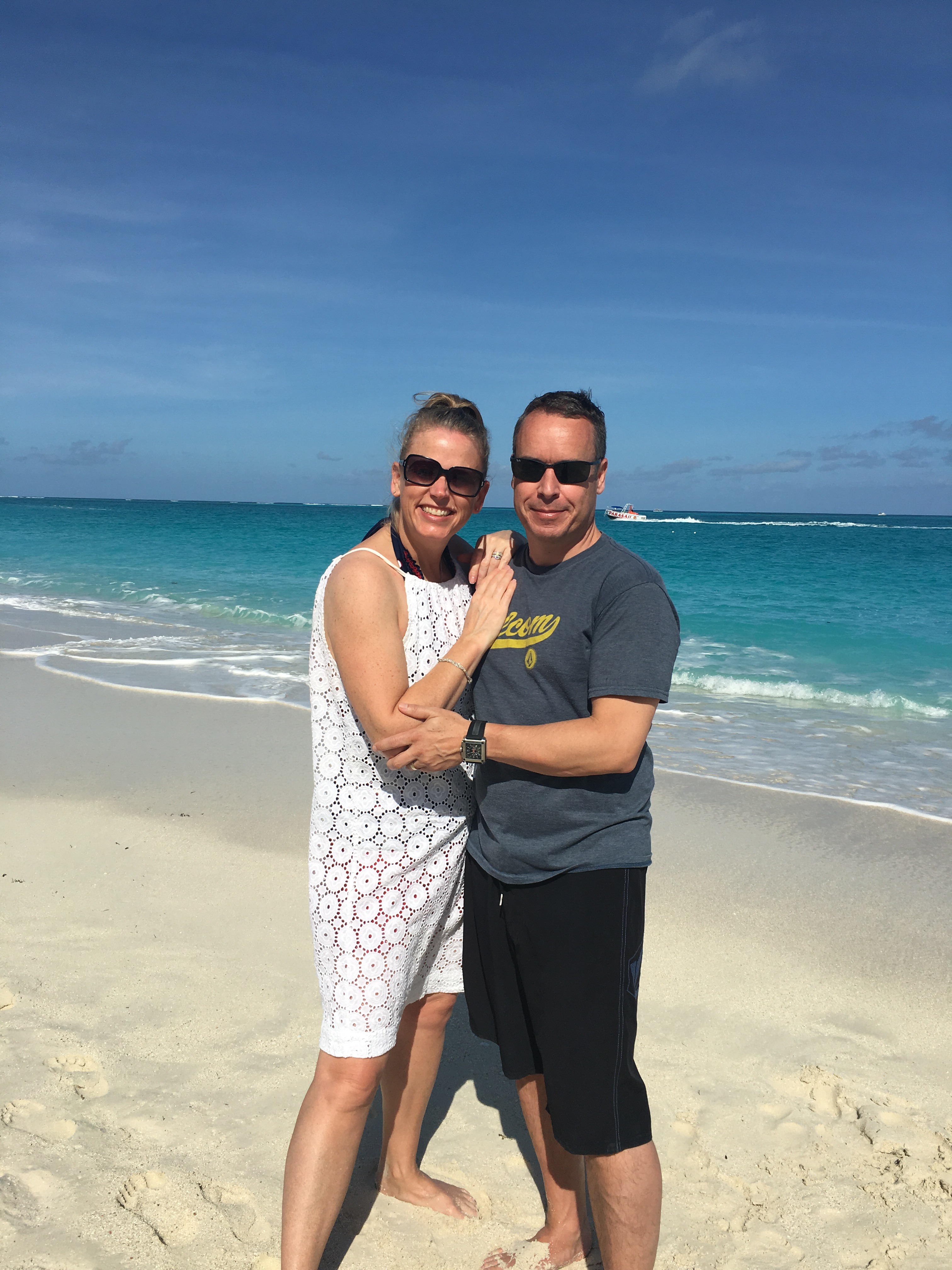 We had an incredible time. It wasn't perfect timing work wise, but we still got a little boost and enjoyed doing pretty much nothing.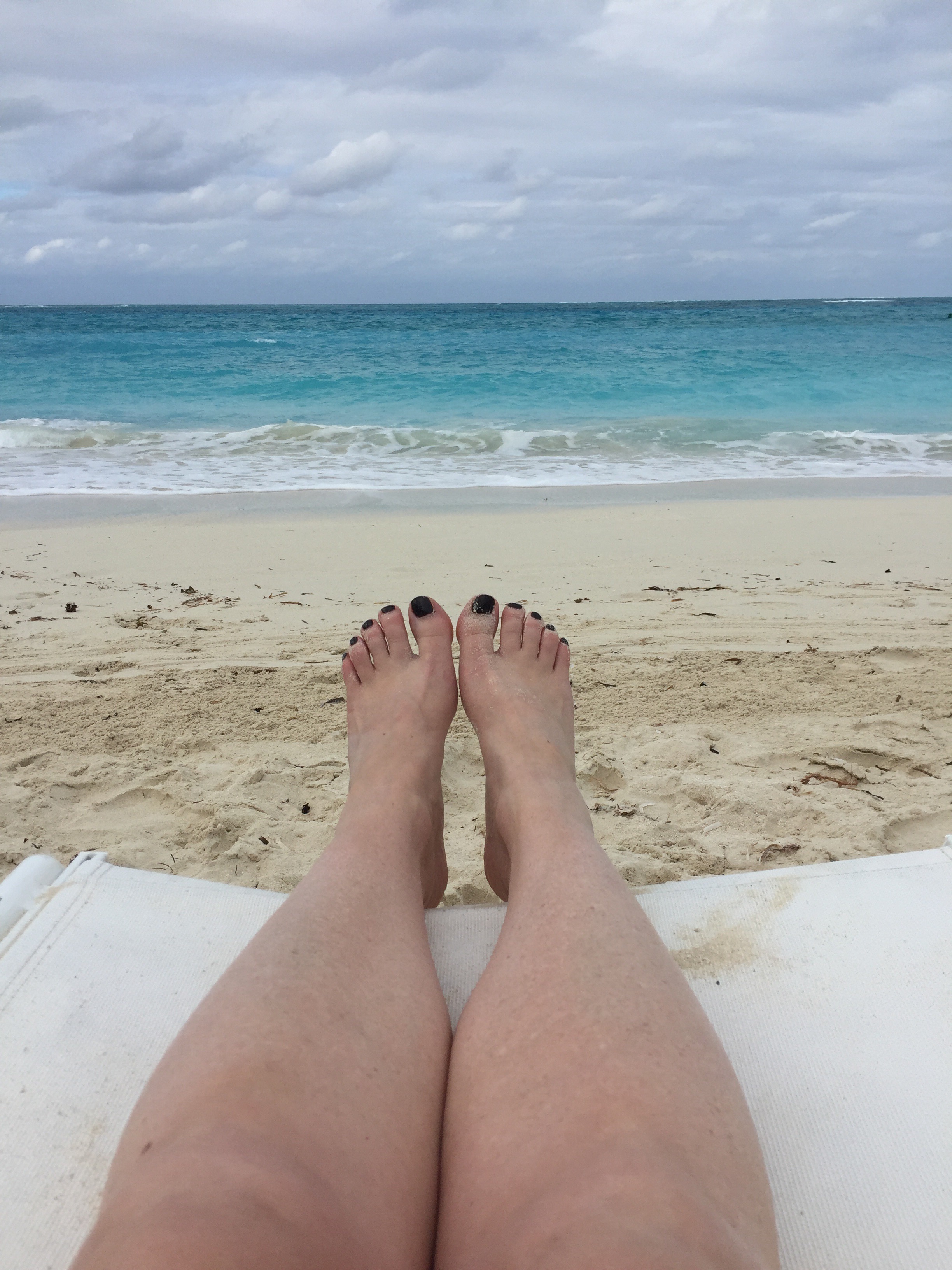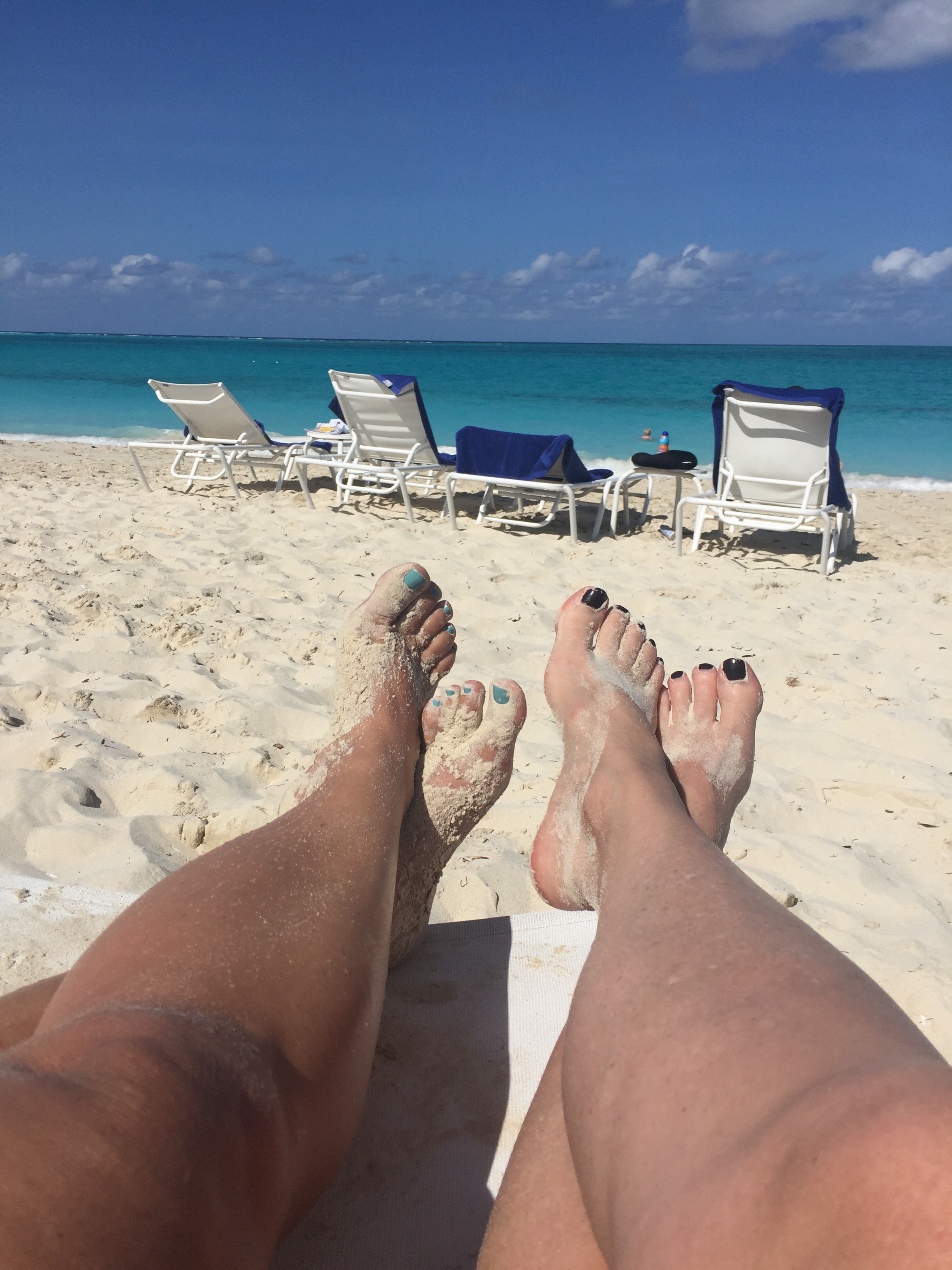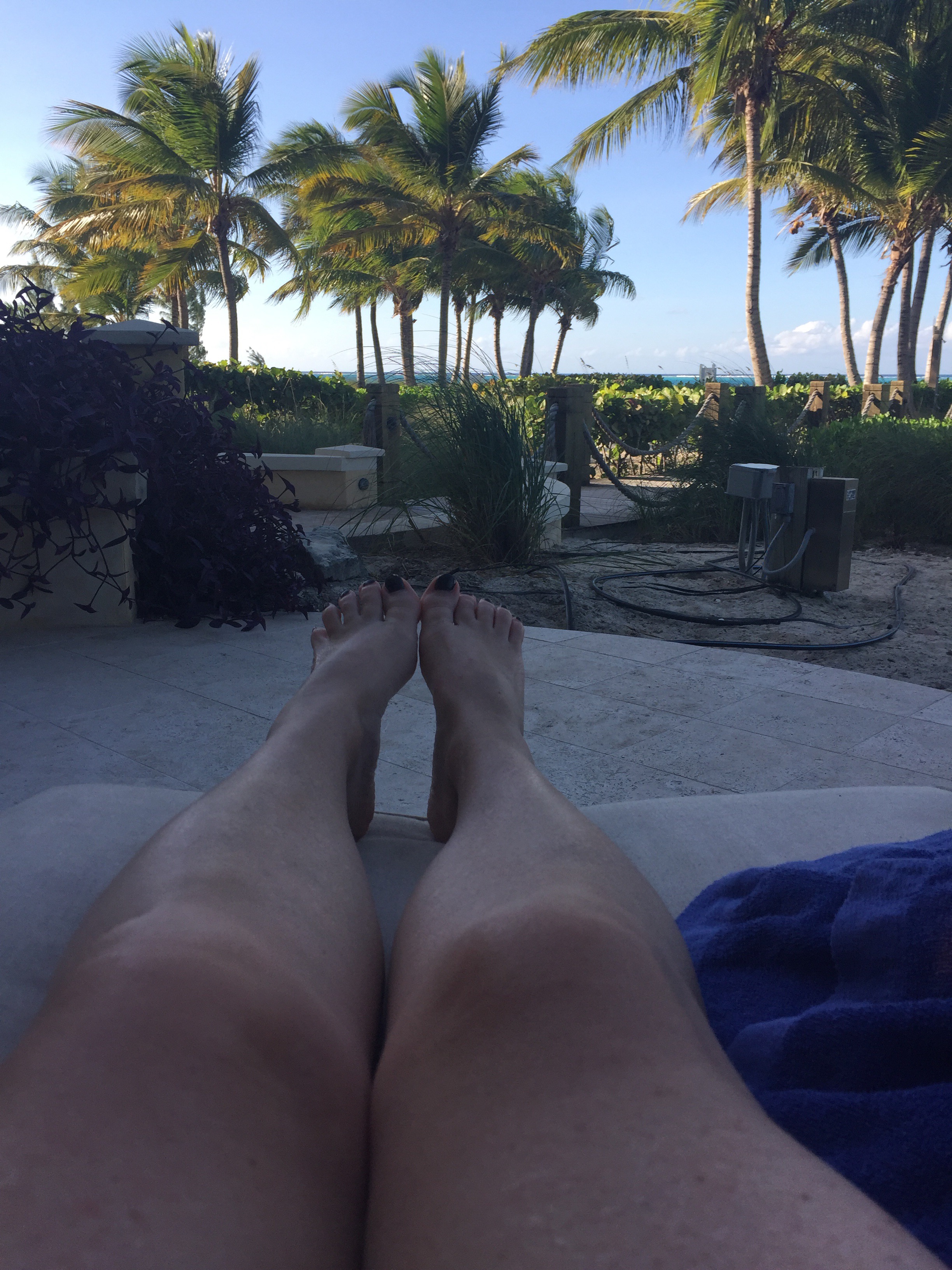 We lazed and snoozed on the beach, walked and talked on the beach, and read on the beach.
We also did a little photoshoot on the beach (which I wasn't so excited to do as I felt like it was too much "work"). So glad Tarina's orders prevailed so we have some fun pictures to cherish!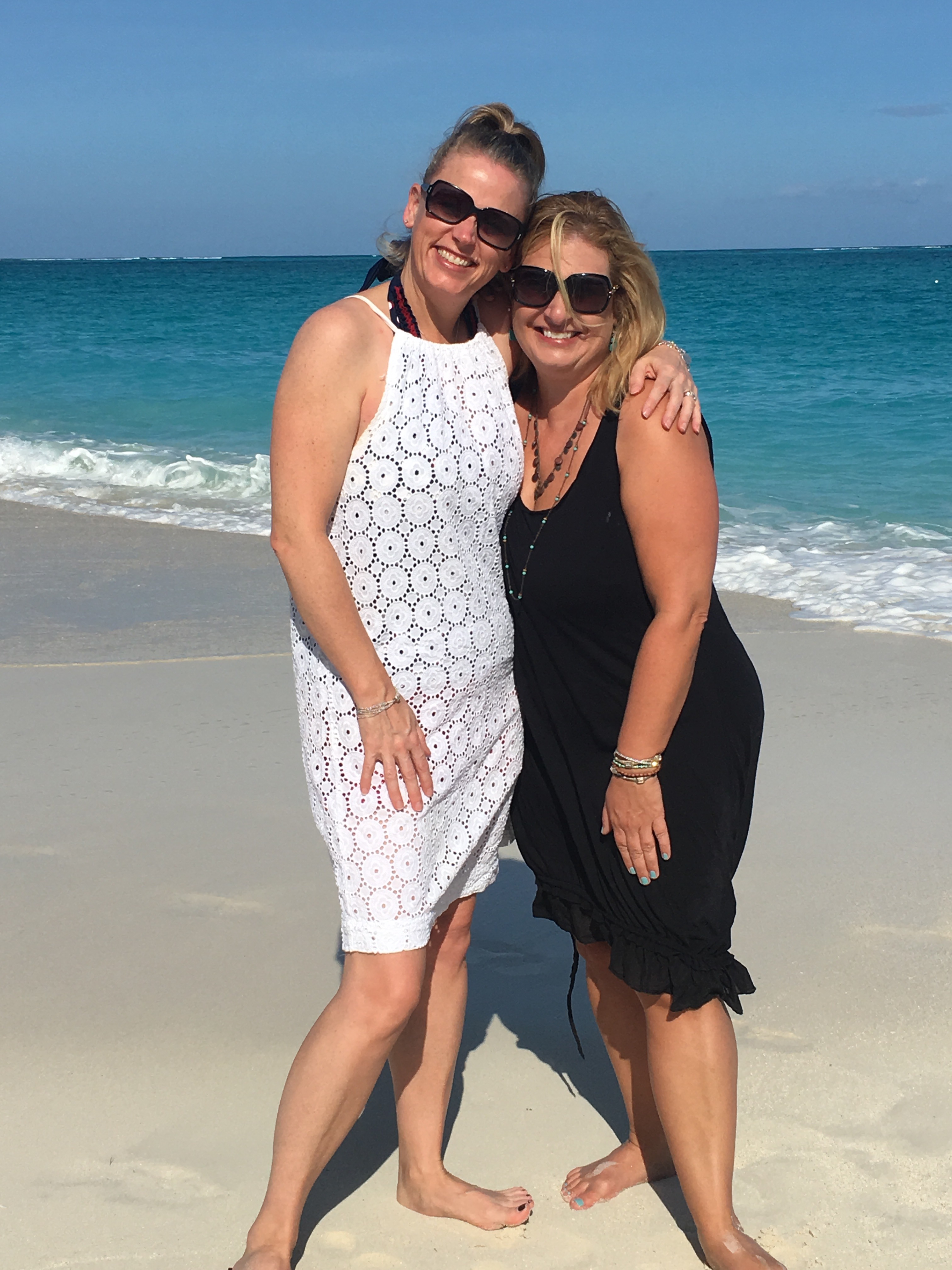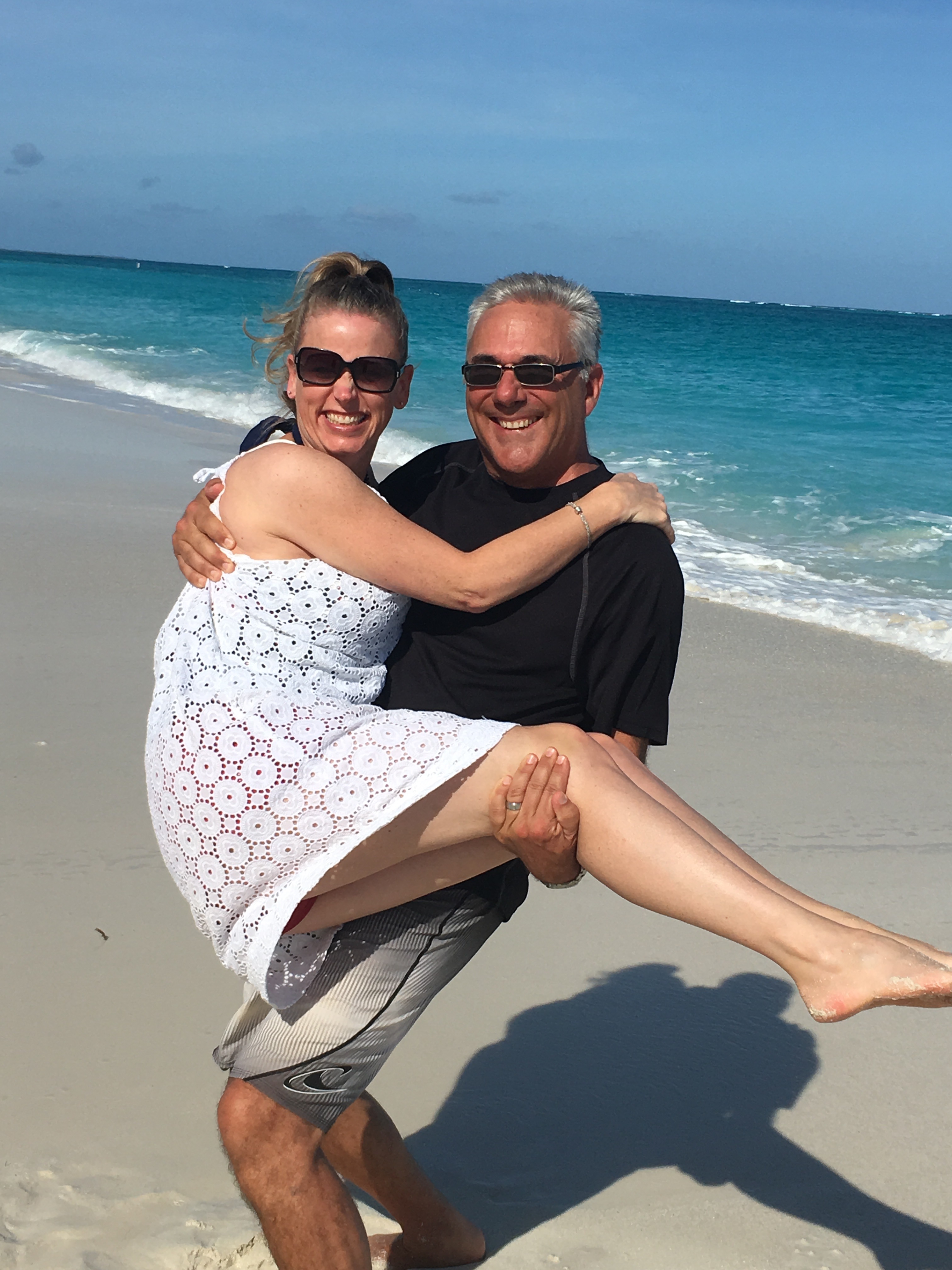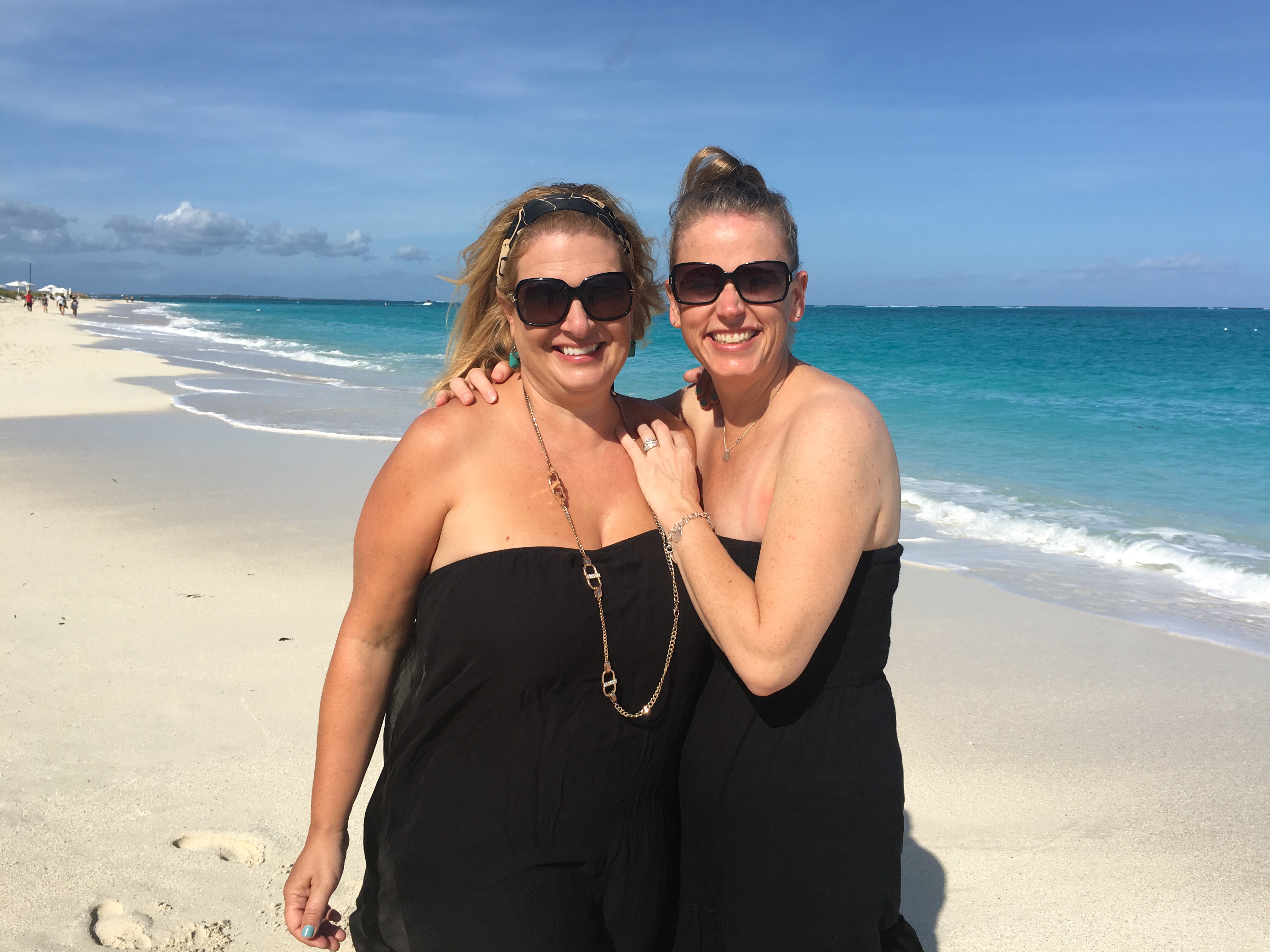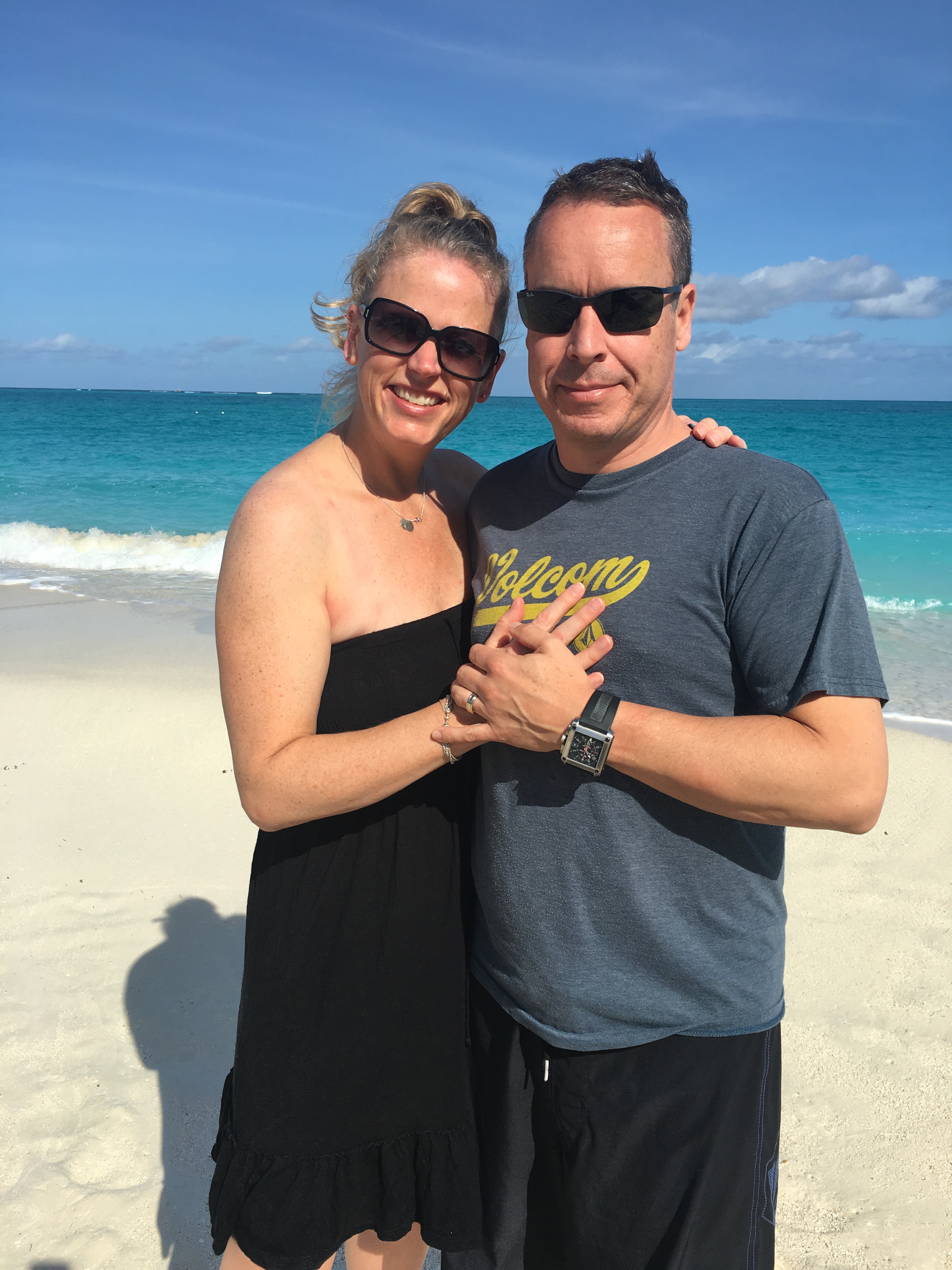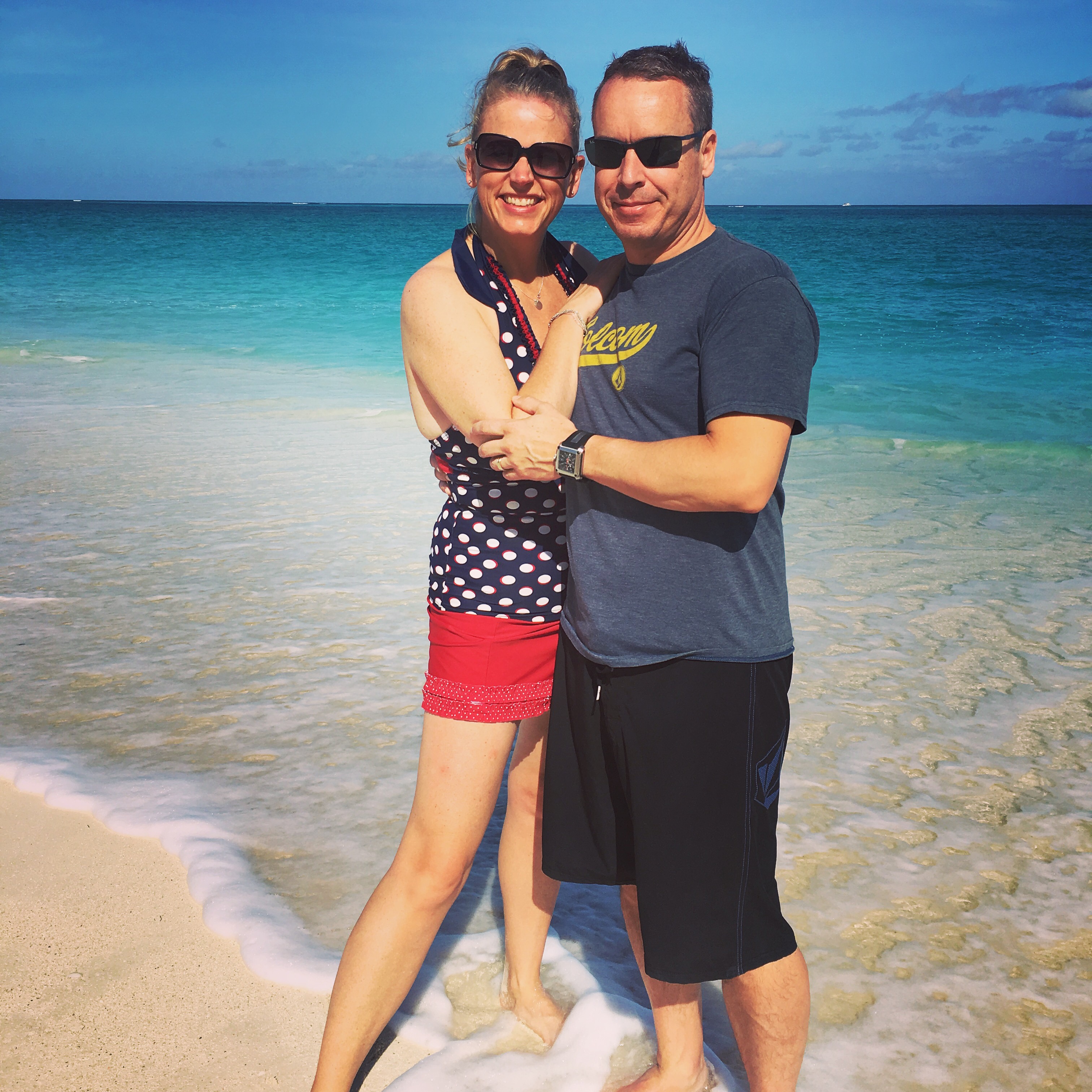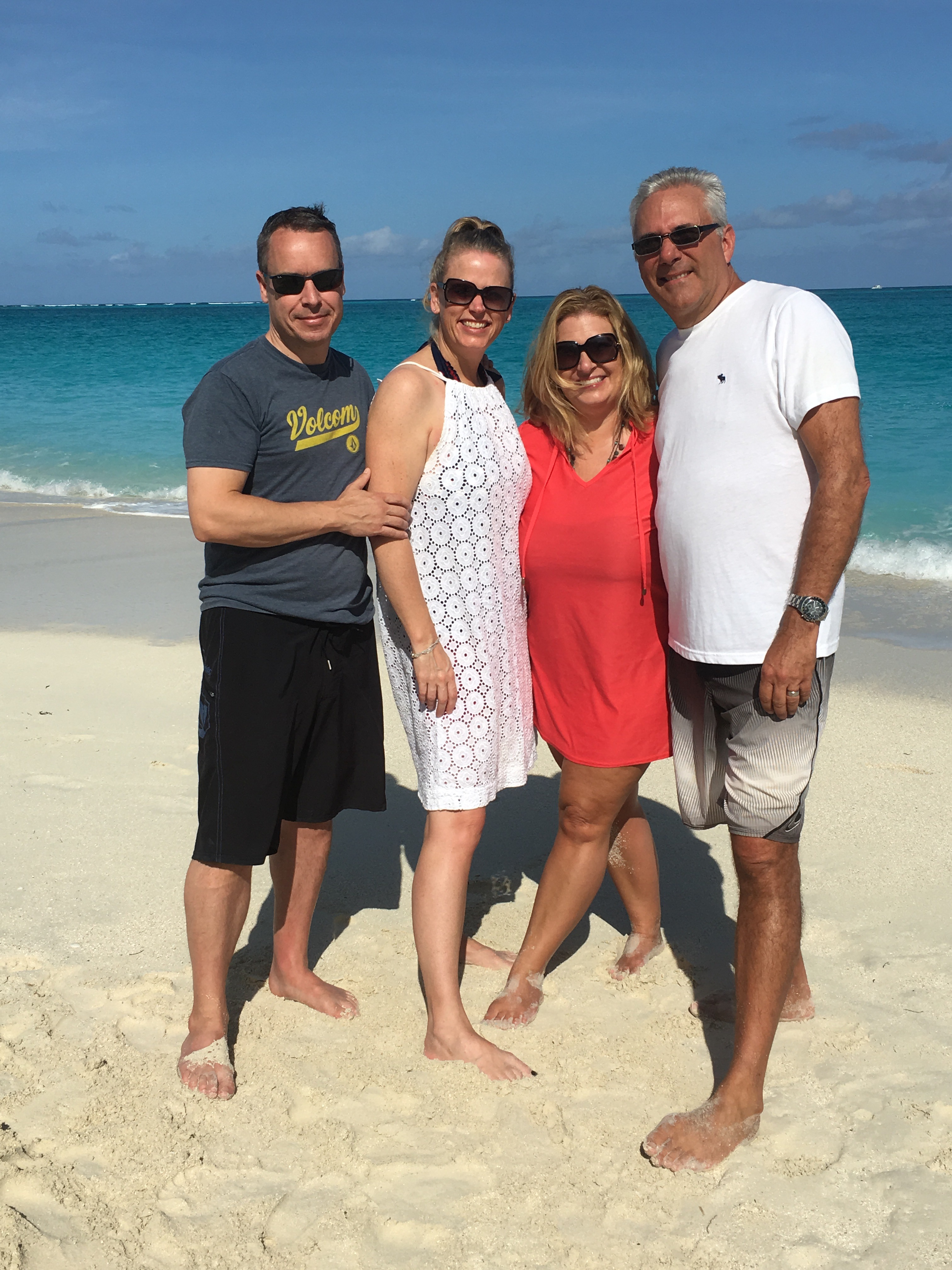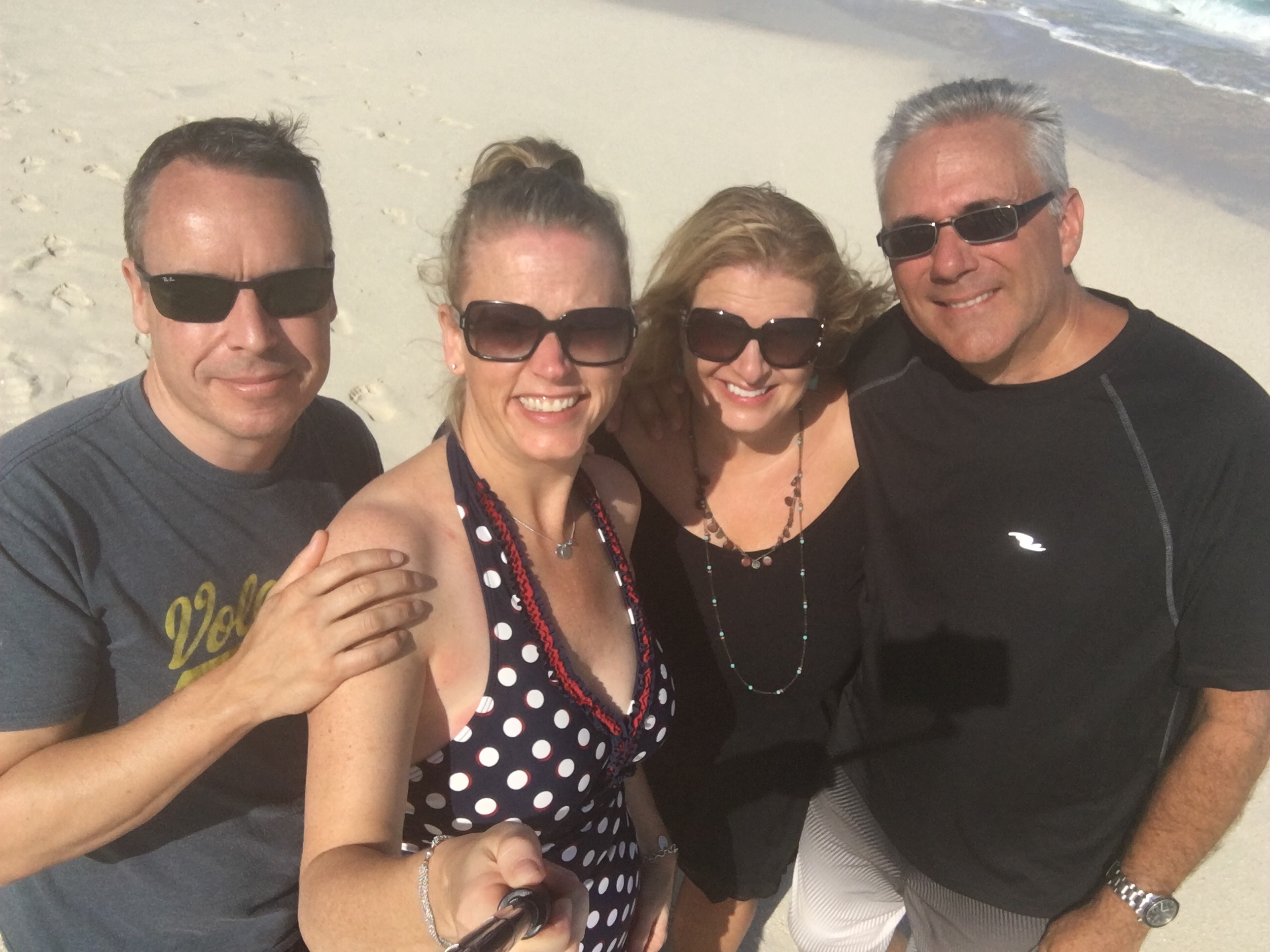 We had some fun meals – including one in a pool! We decided to photo bomb some woman's picture, and she found it funny and sent it to us: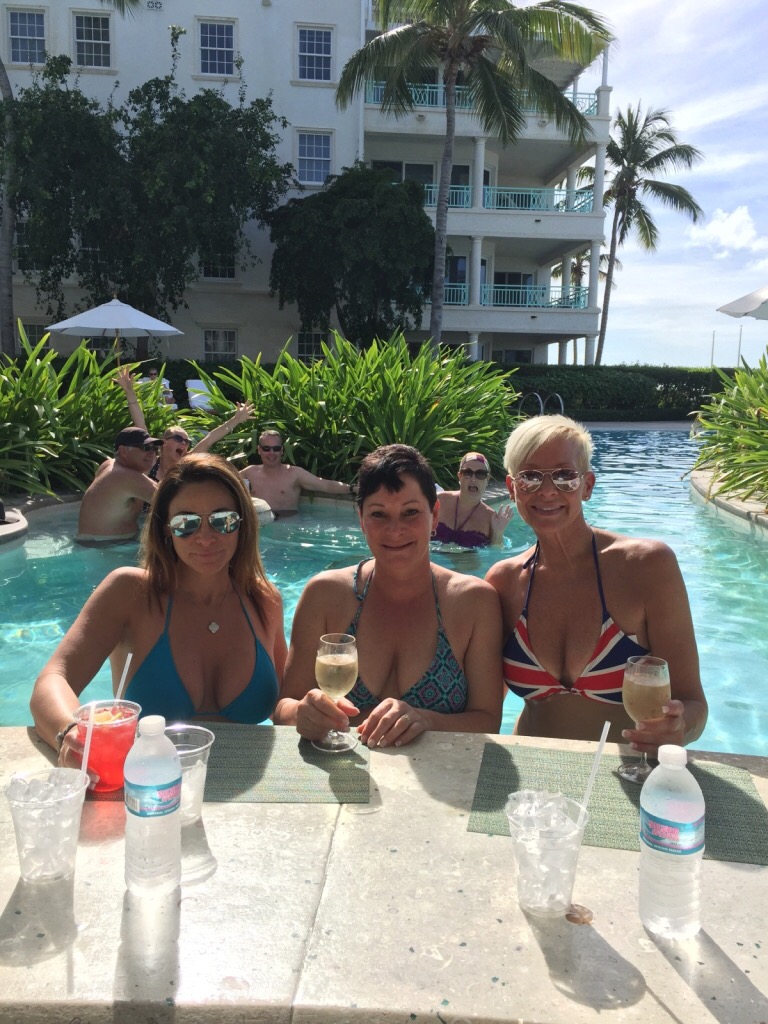 We had some great evenings. Love how when on vacation you pretty much just lounge around and barely step out of your swim suit.
Just lounging…
I taught them how fun the selfie stick is on vacation. Of course, I had to include my signature "muppet smile" as Rob calls it: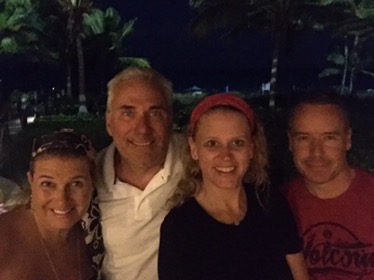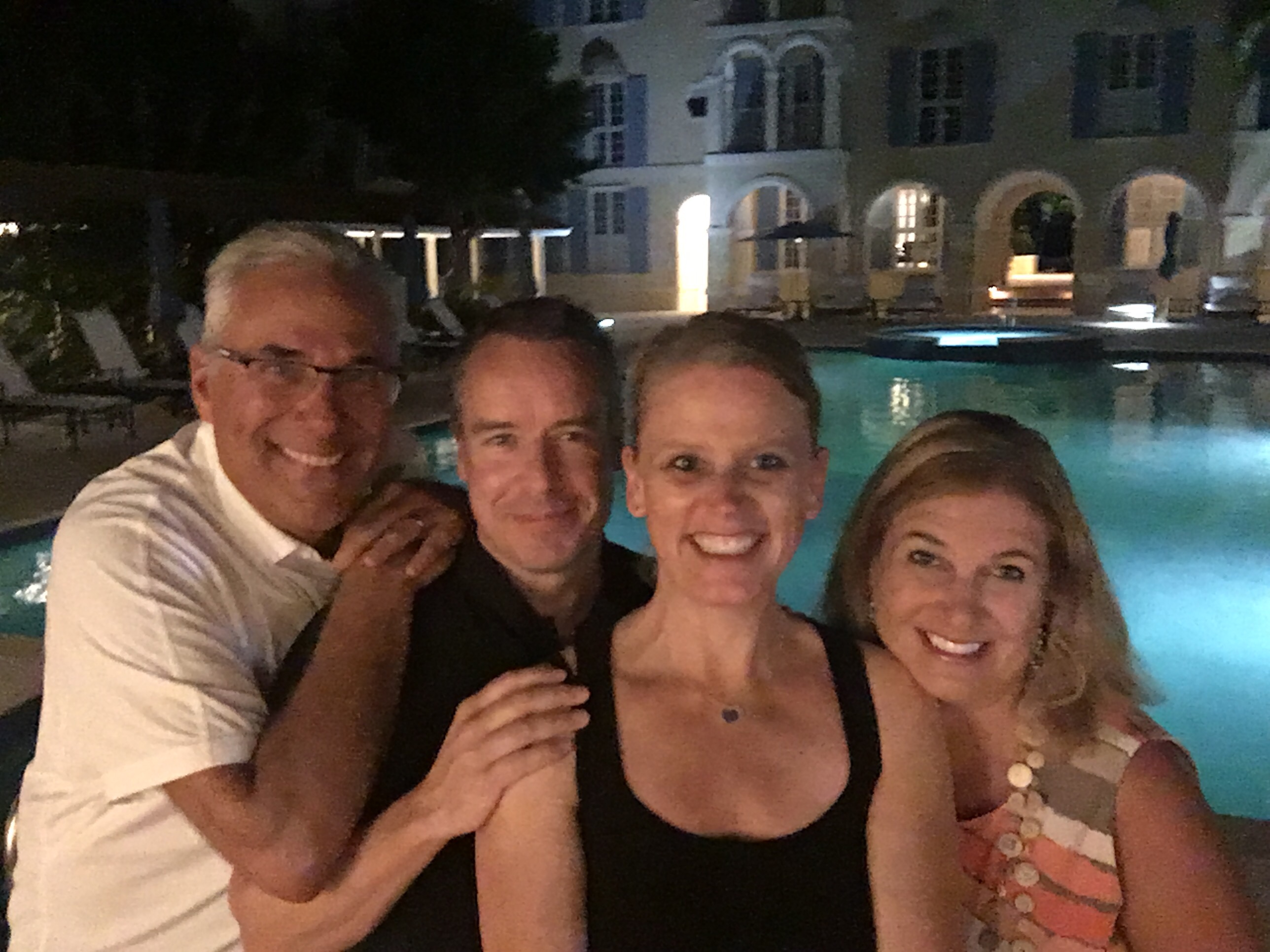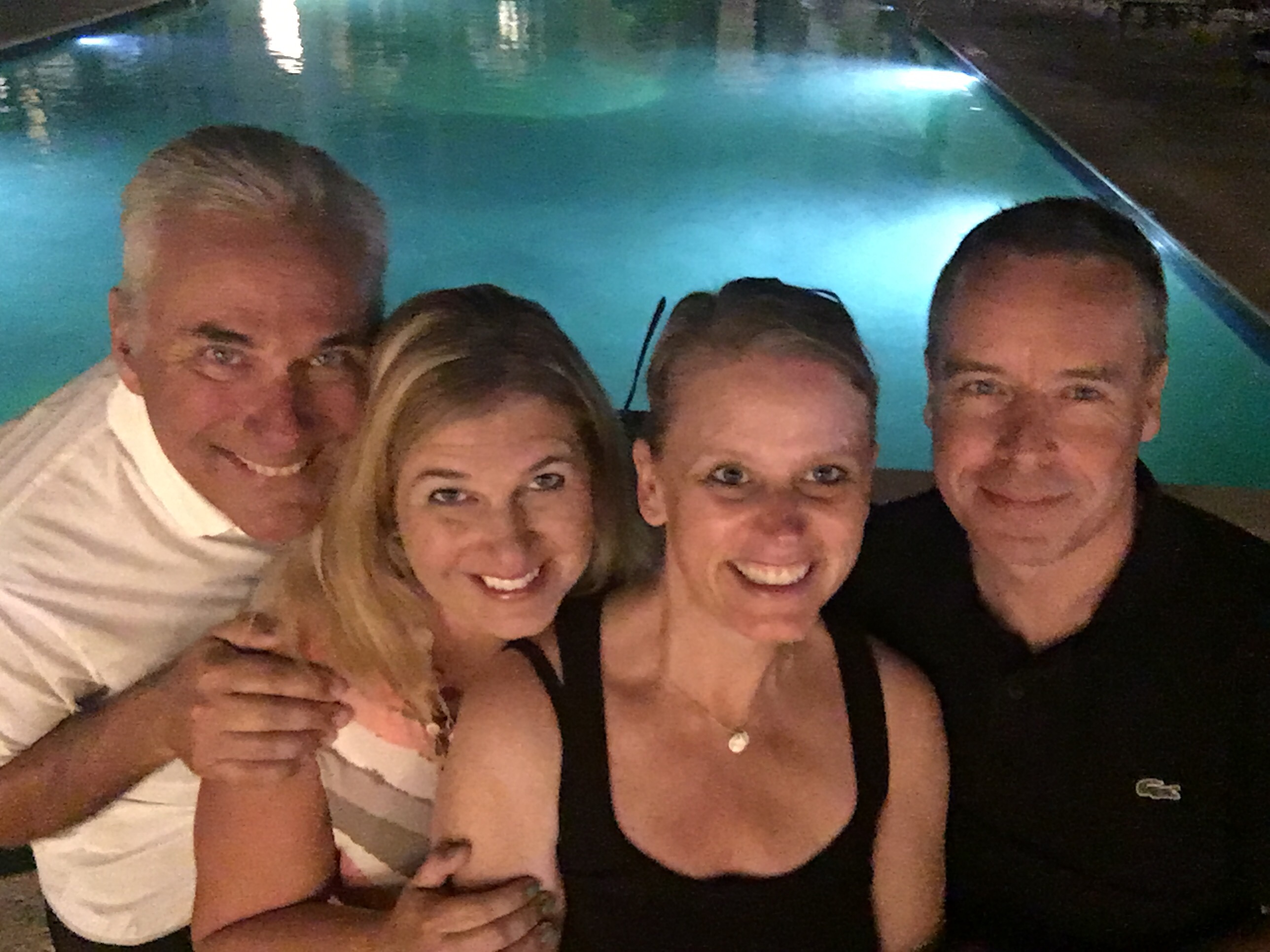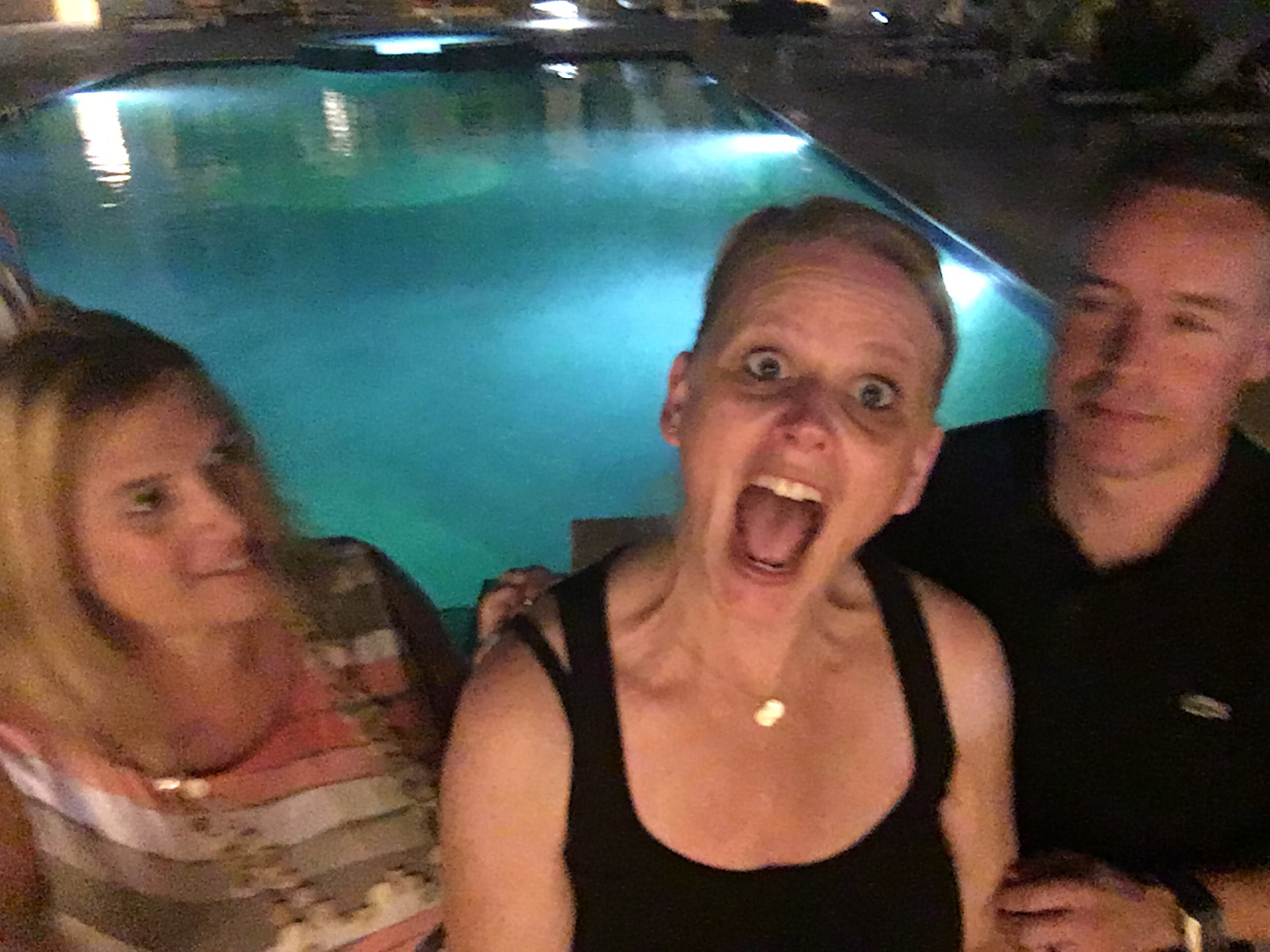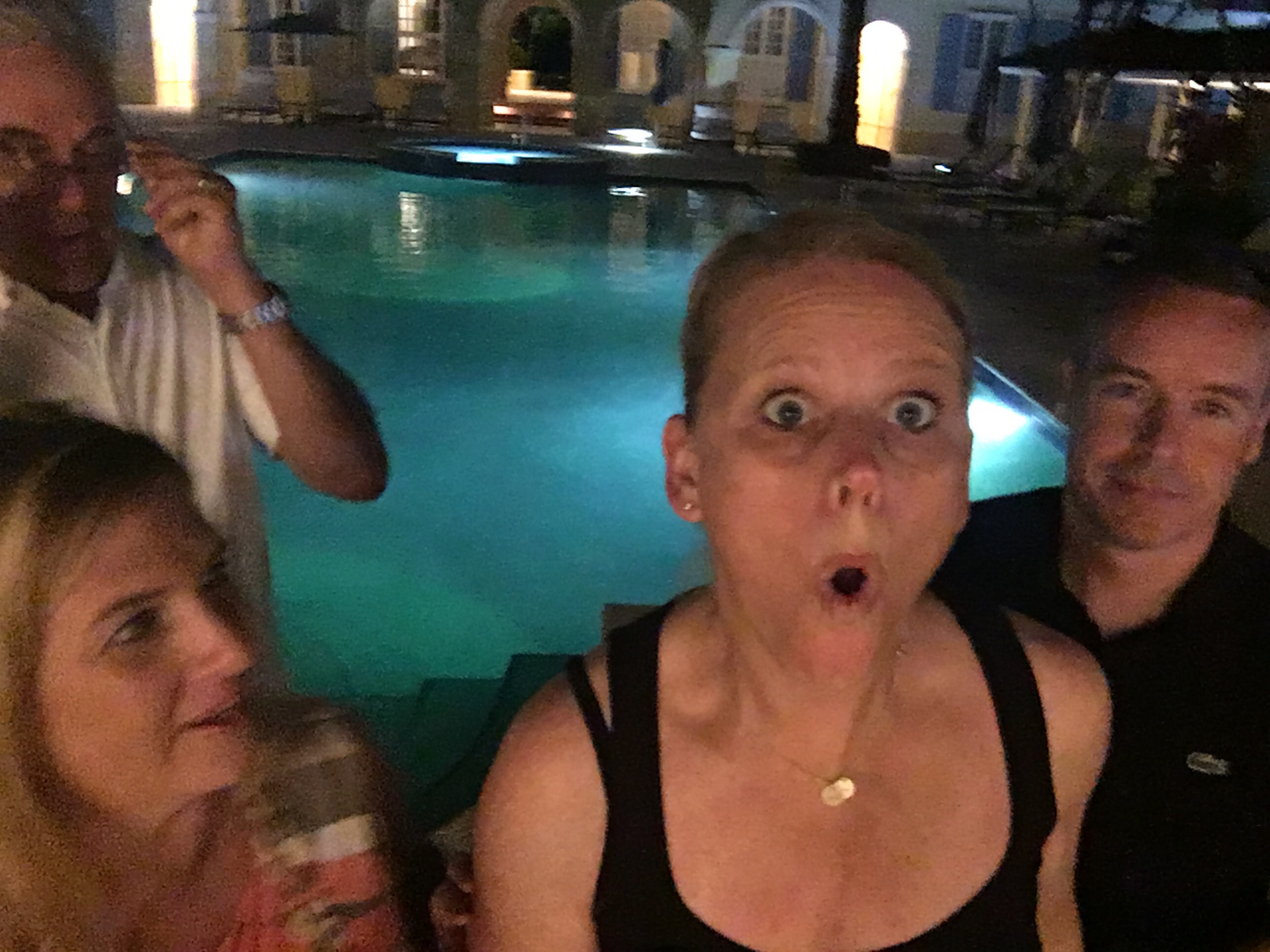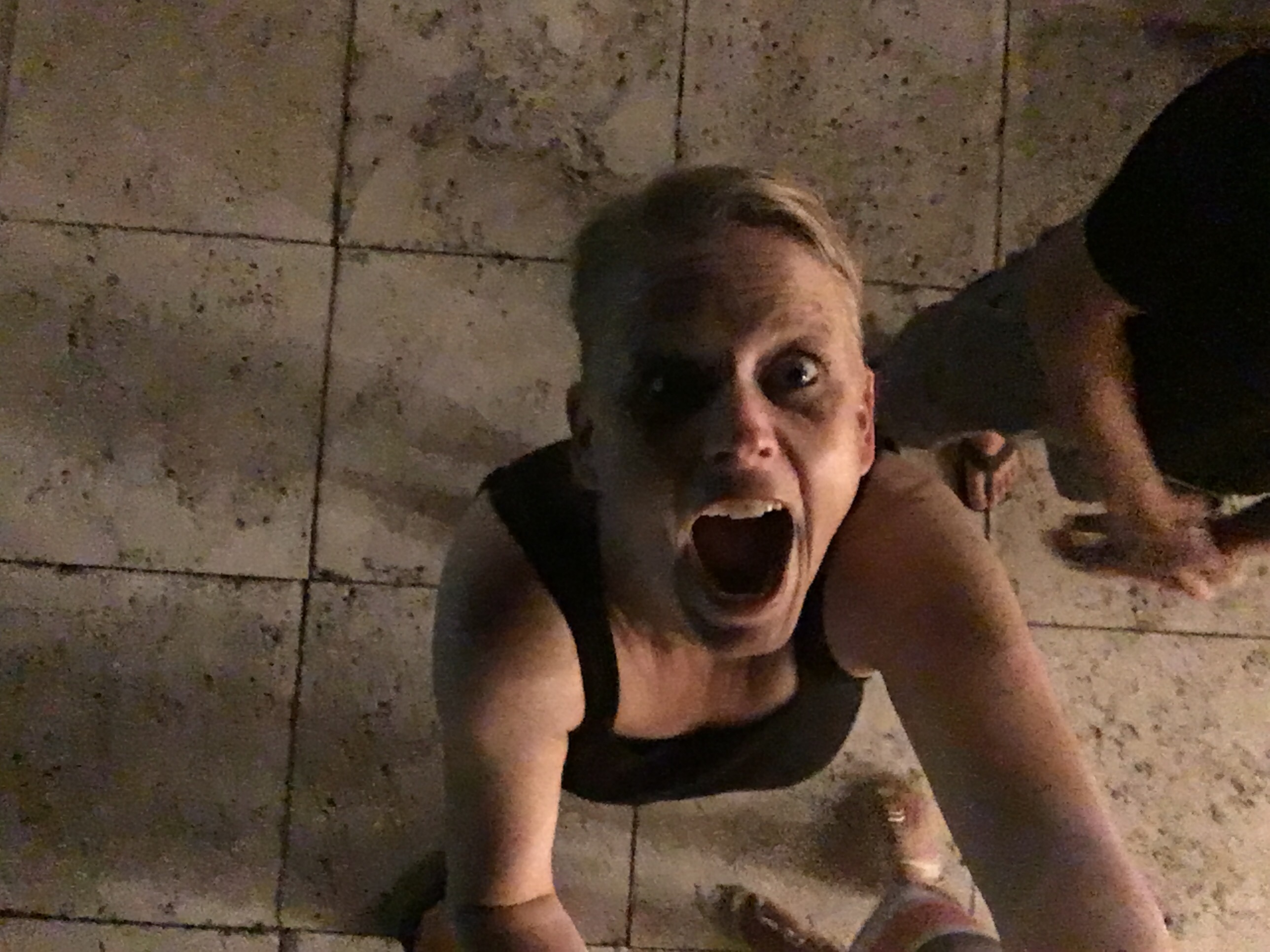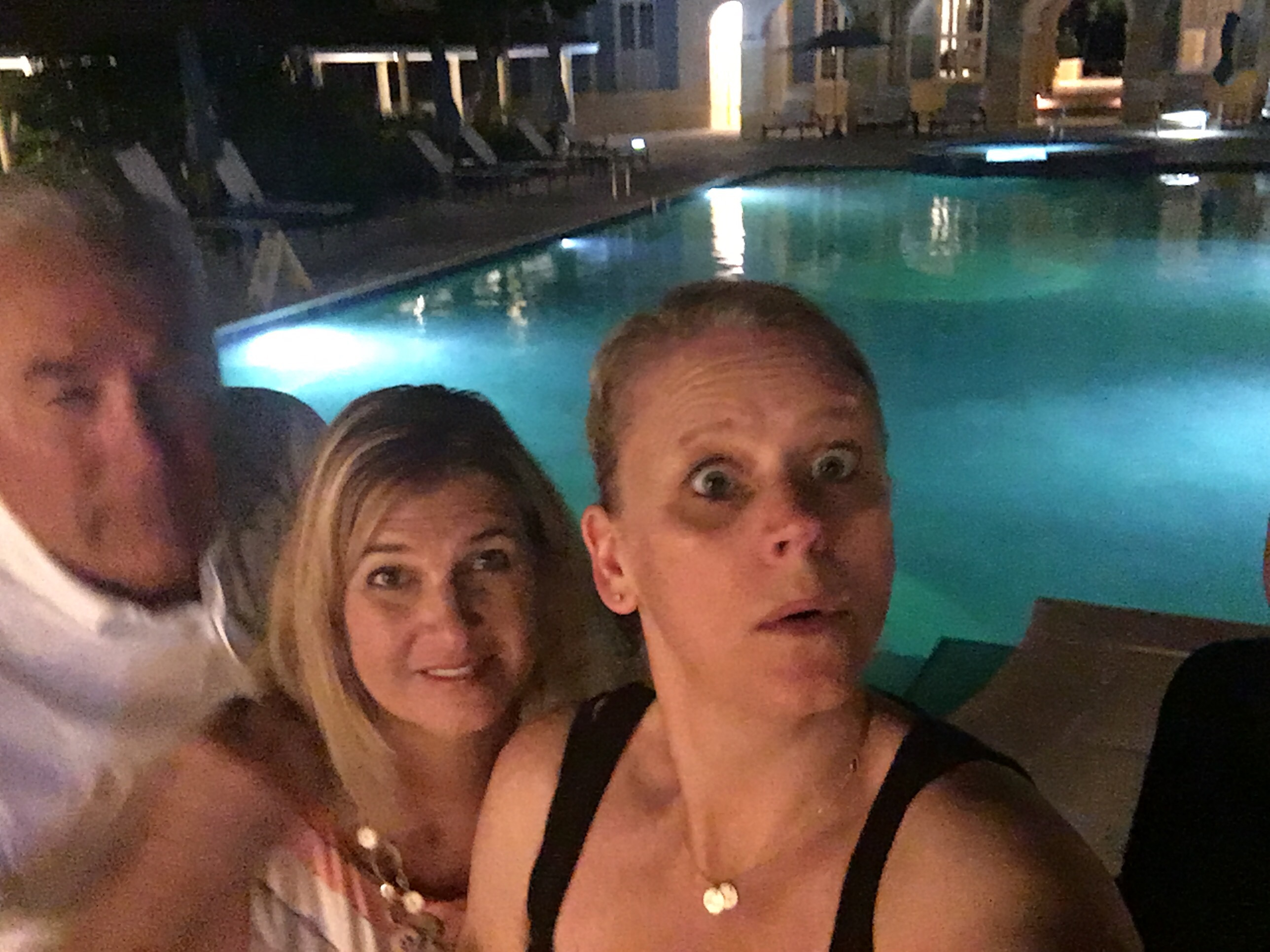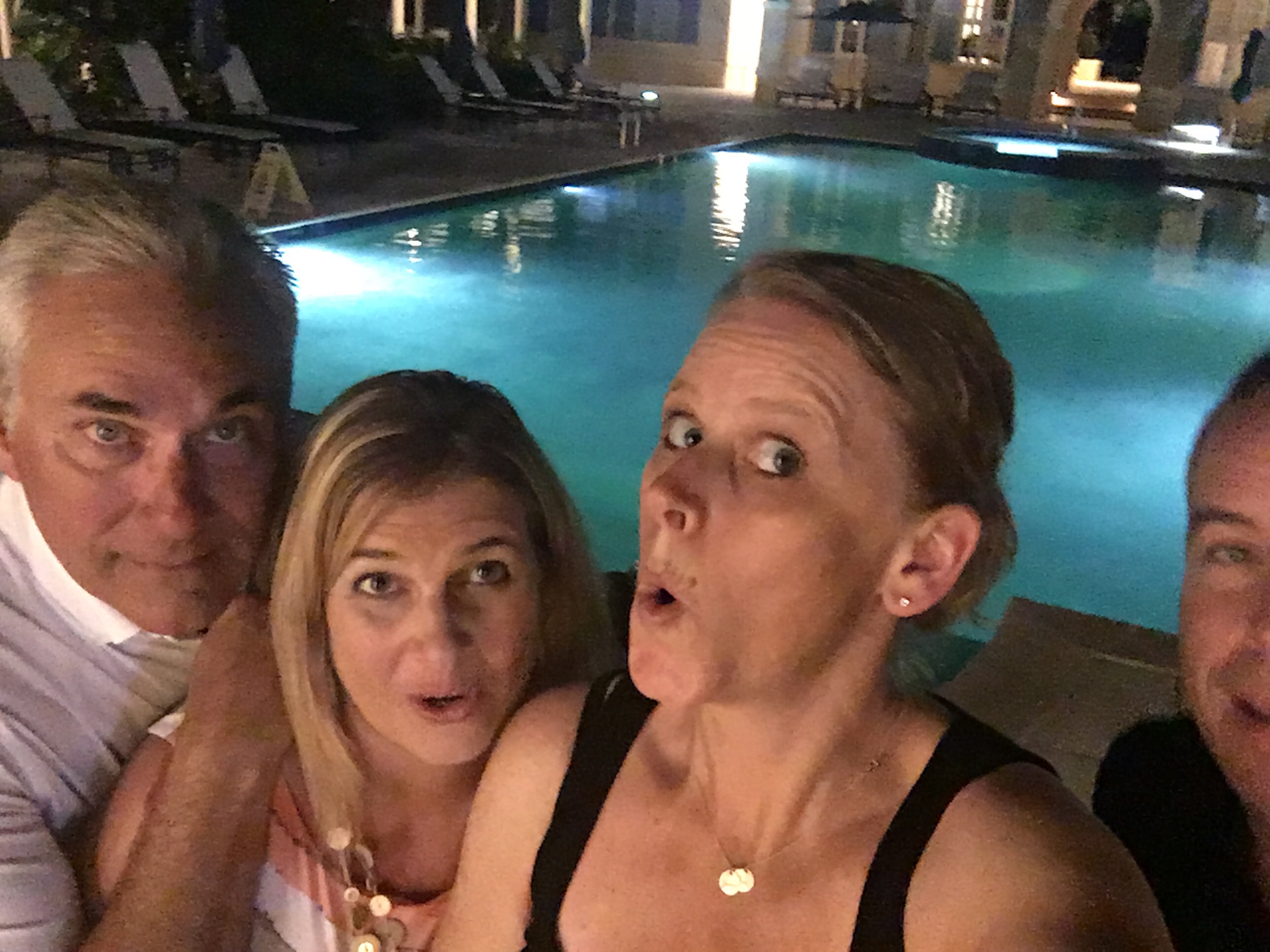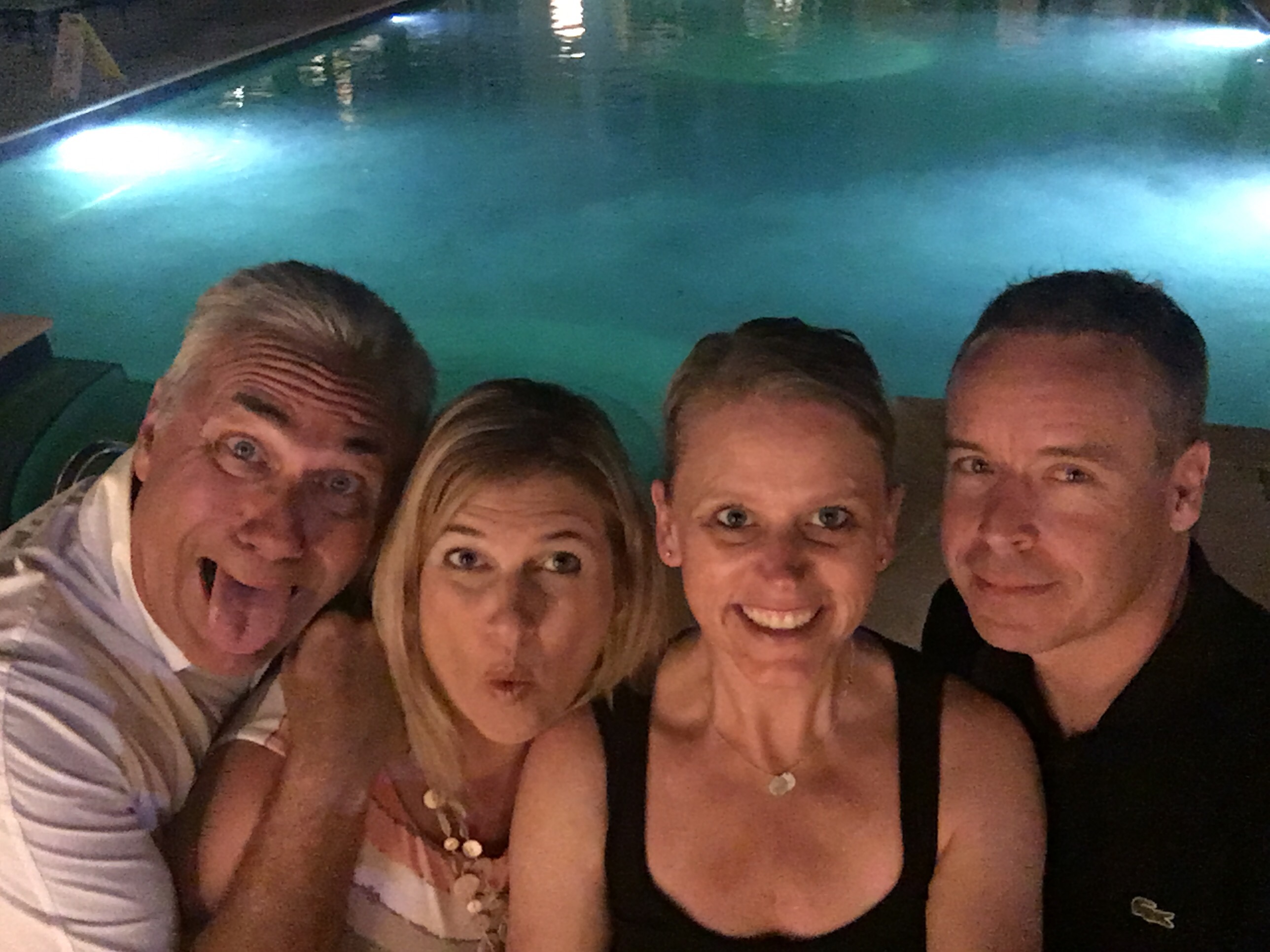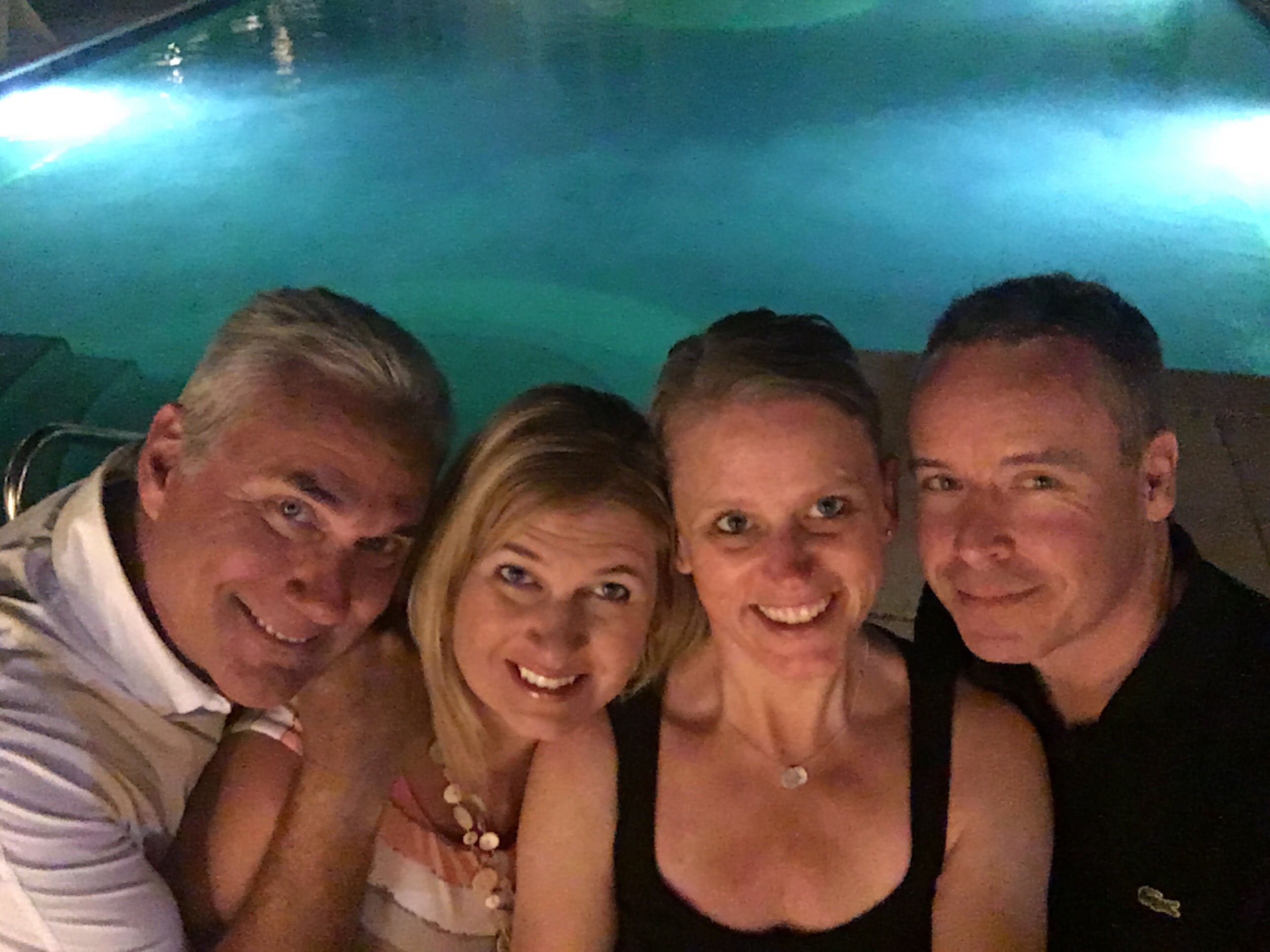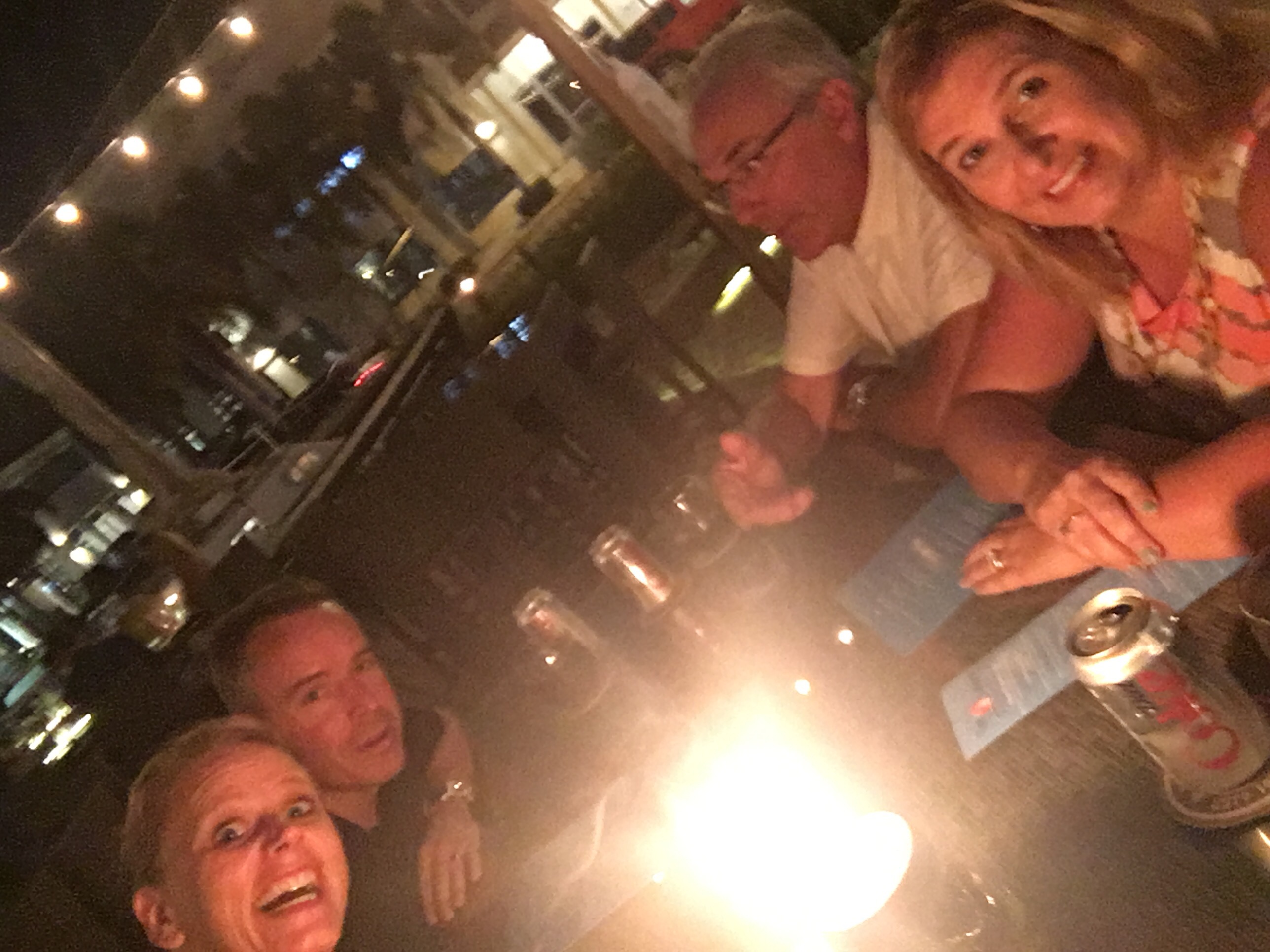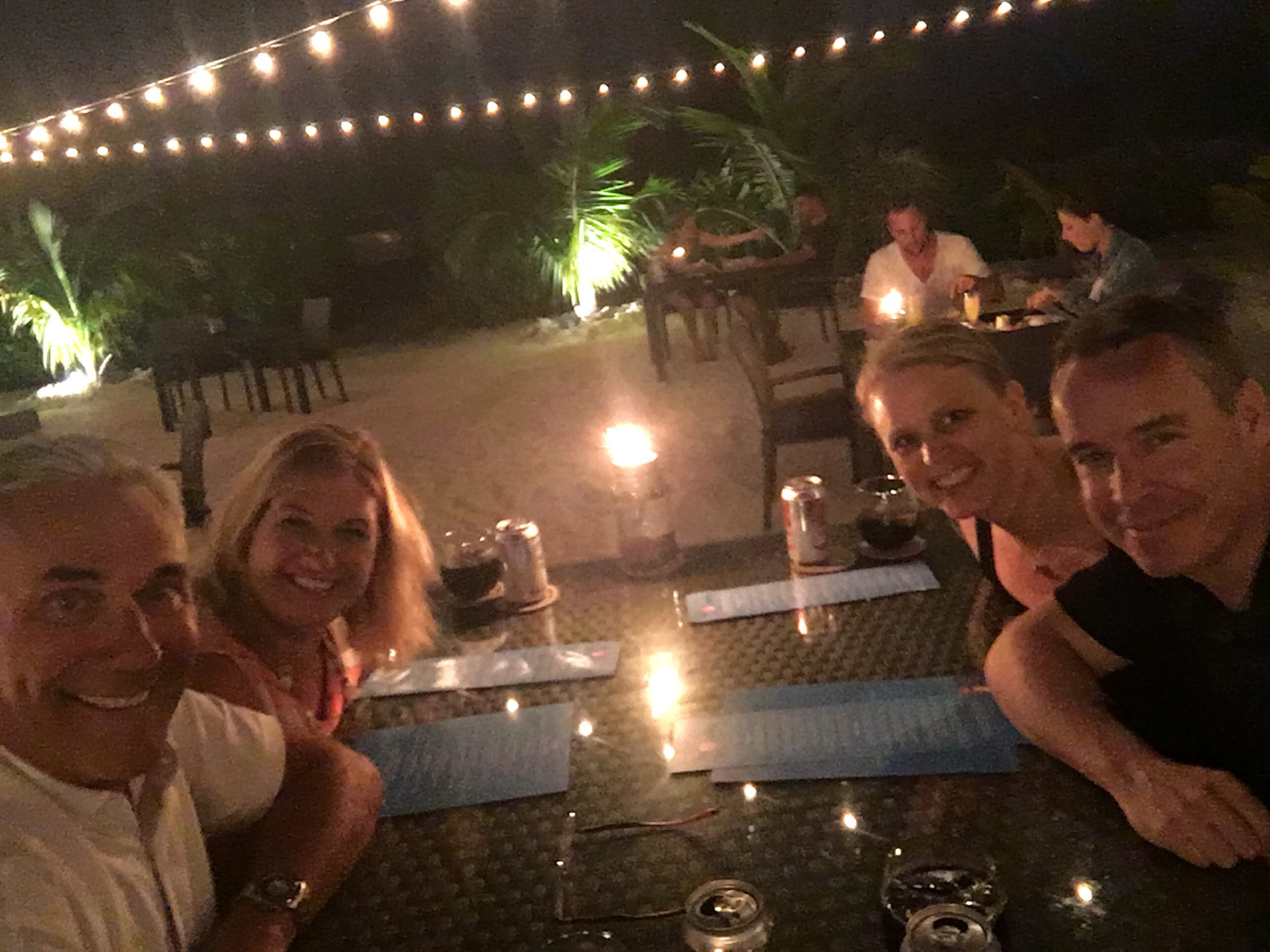 We played some cards — Rob taught us all how to play euchre. It was fun- especially because Tarina and I never really understood the game, but we whooped these boys!
We had some great conversations and I felt like we got to catch up with them and have some good deep discussions about so many things going on in our lives.
Rob and I got to catch up too!
It was certainly too short, but it was awesome! Thanks guys!
Back to reality….