We headed back to our hotel for our final breakfast in Siem Reap.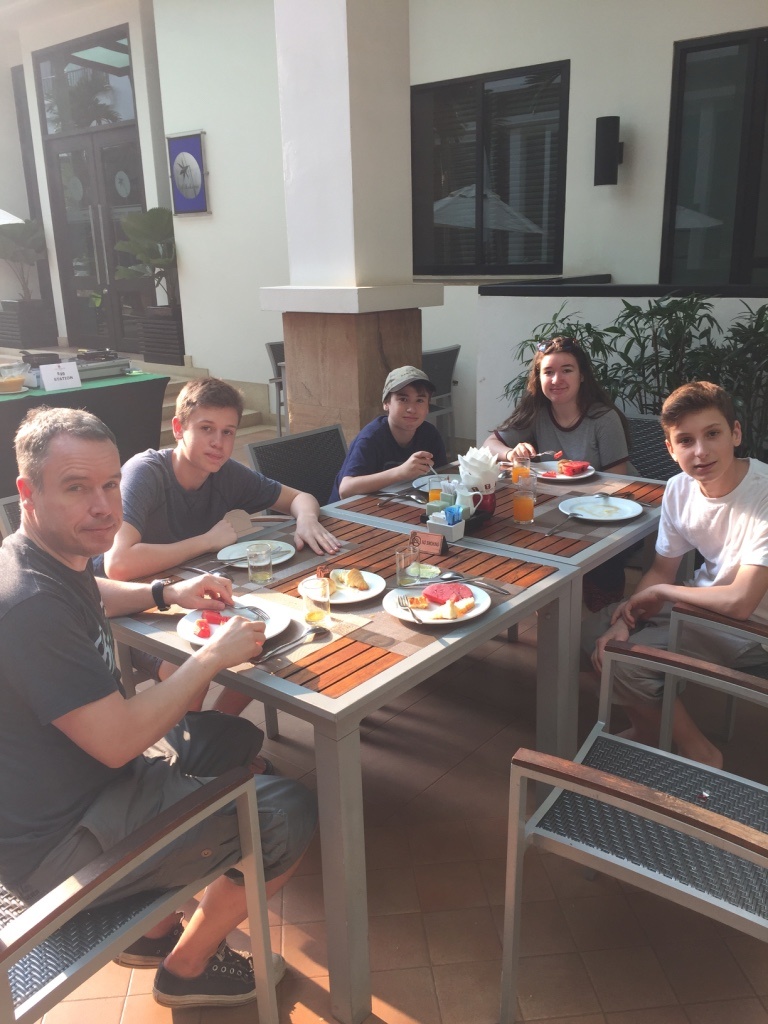 To take a break from the temples and learn about the culture of the Cambodian people we decided to try something a bit different. The travel agent we booked with had recommended a program run by an organization called Husk. It's a way that we could learn as well as help in a tiny, responsible way.
Here's what they say on their website www.Huskcambodia.org:
"The Day in a Life Tour has been created in conjunction with Beyond Unique Escapes. It allows you to experience life in a Cambodian village. Learn about the local people, their customs and culture. Work with a host family and help them on a specific project. Enjoyed a guided tour of the village and a delicious hot Cambodian lunch."
And that's exactly what we did.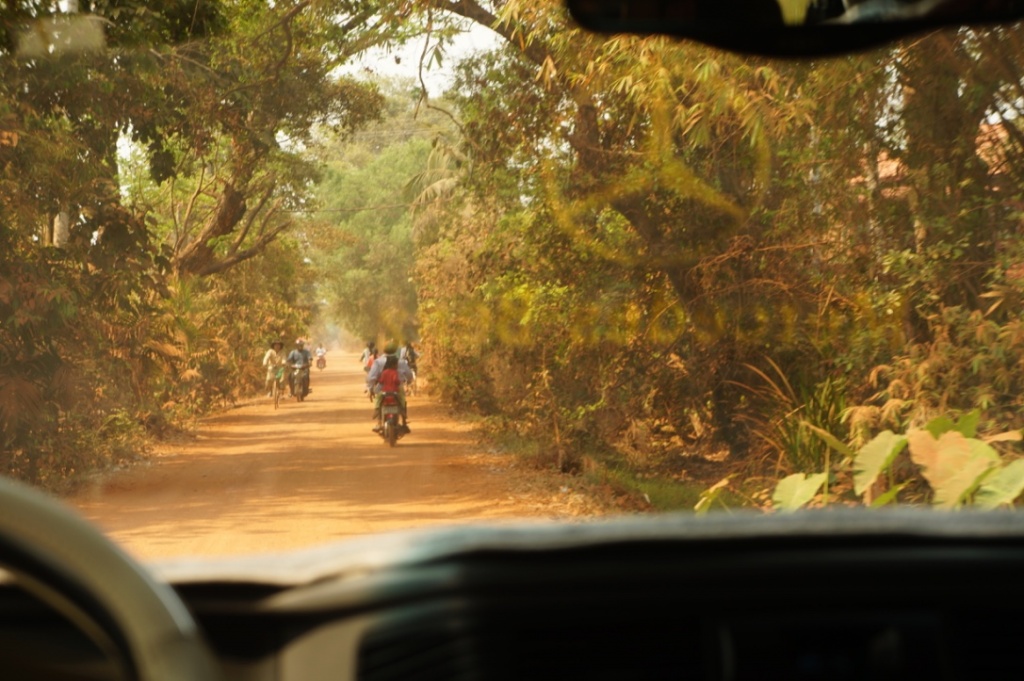 First, we met our guide Lee, who explained to us what life was like in the village and took us on a tour of the monastery where the children go to school. He talked about the poverty in the country and how many children are unable to go to school because their parents can't afford their uniform, or the bike required to travel to school. Many children are sent to become "novice monks", as their parents can't afford them, but want their kids to get an education. That is exactly what happened to our guide Lee. His education allowed him then to break out of the poverty cycle.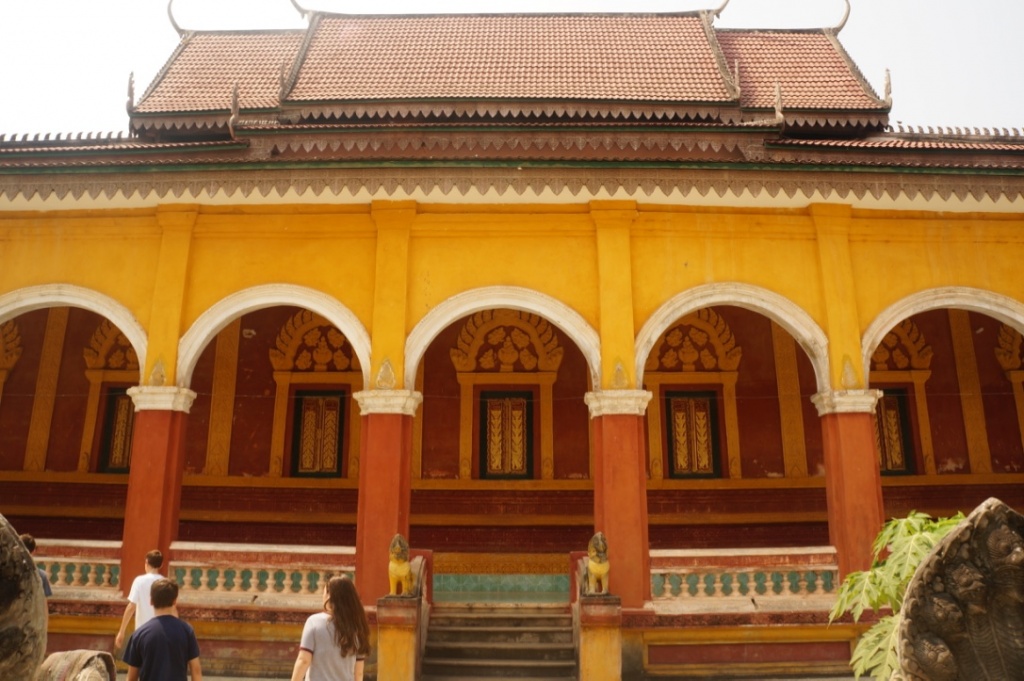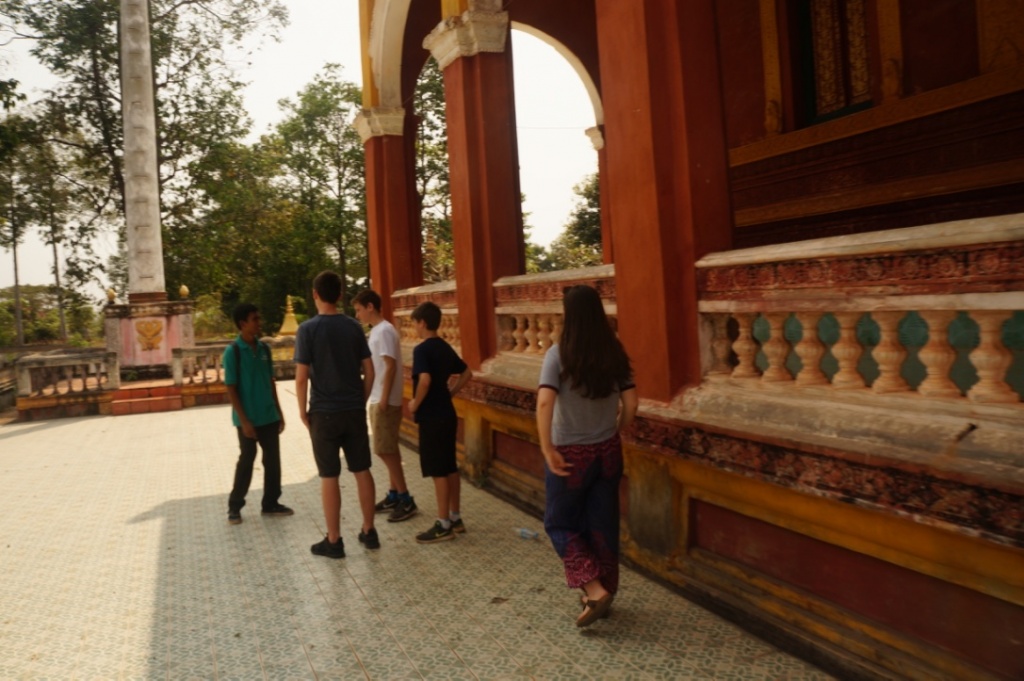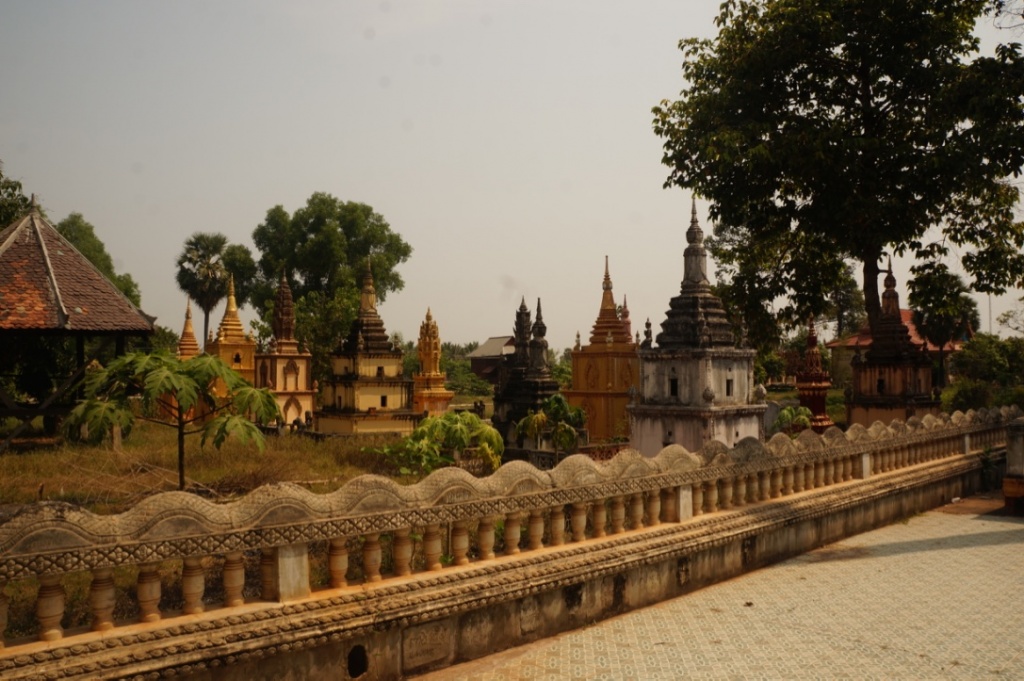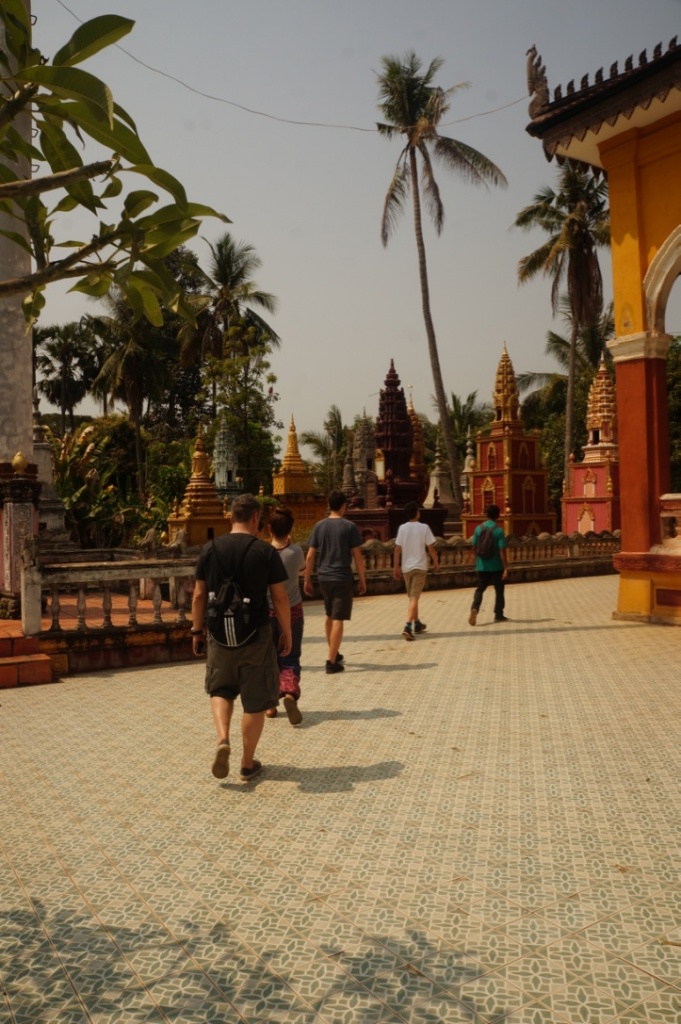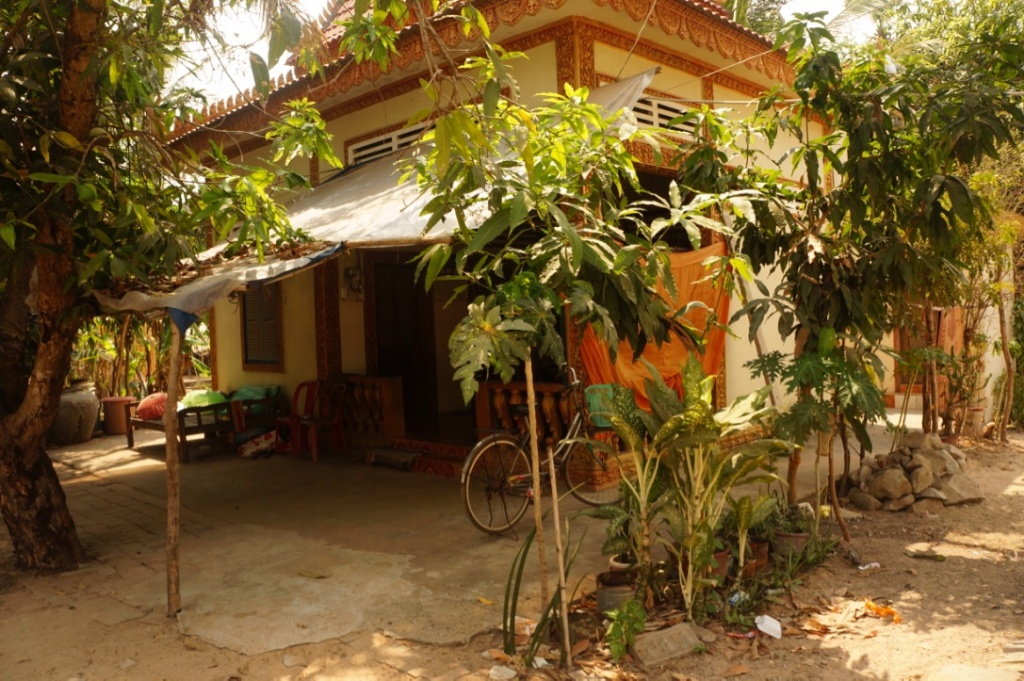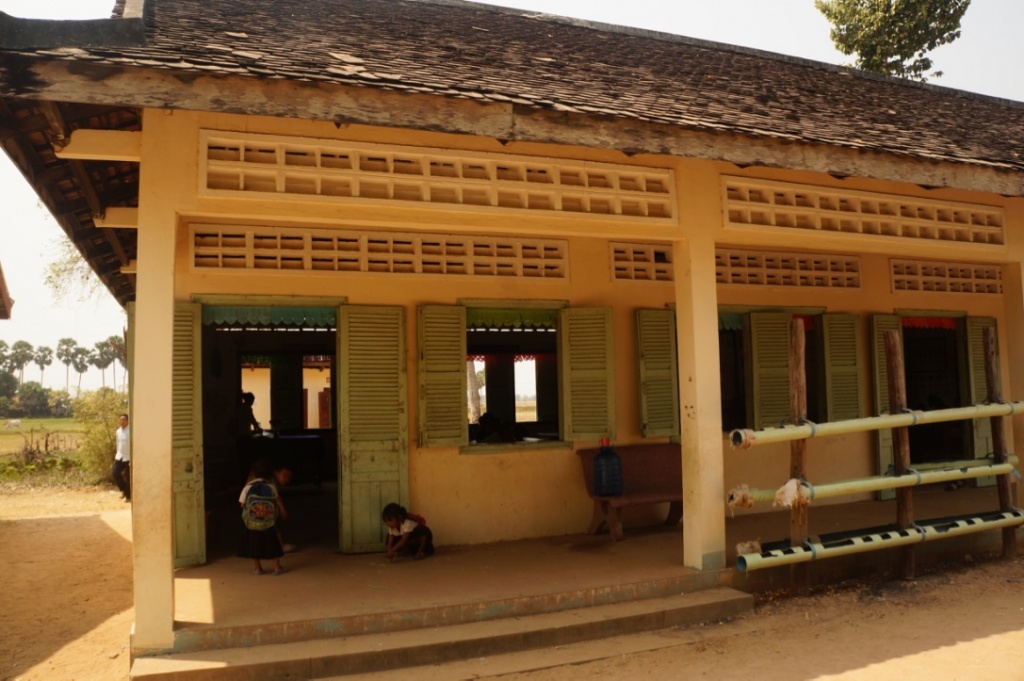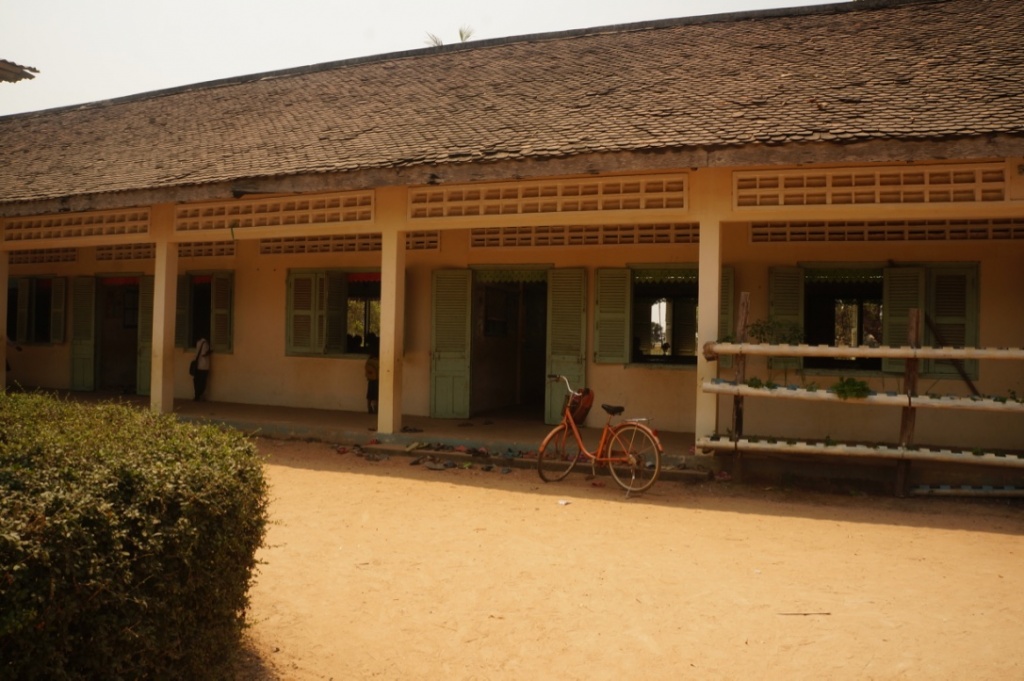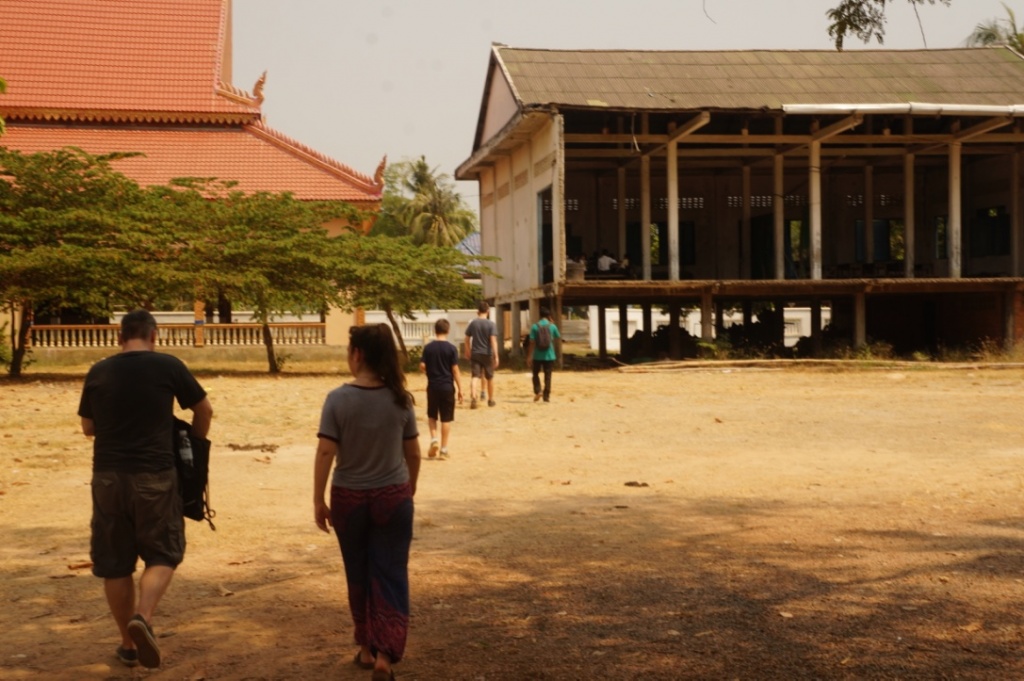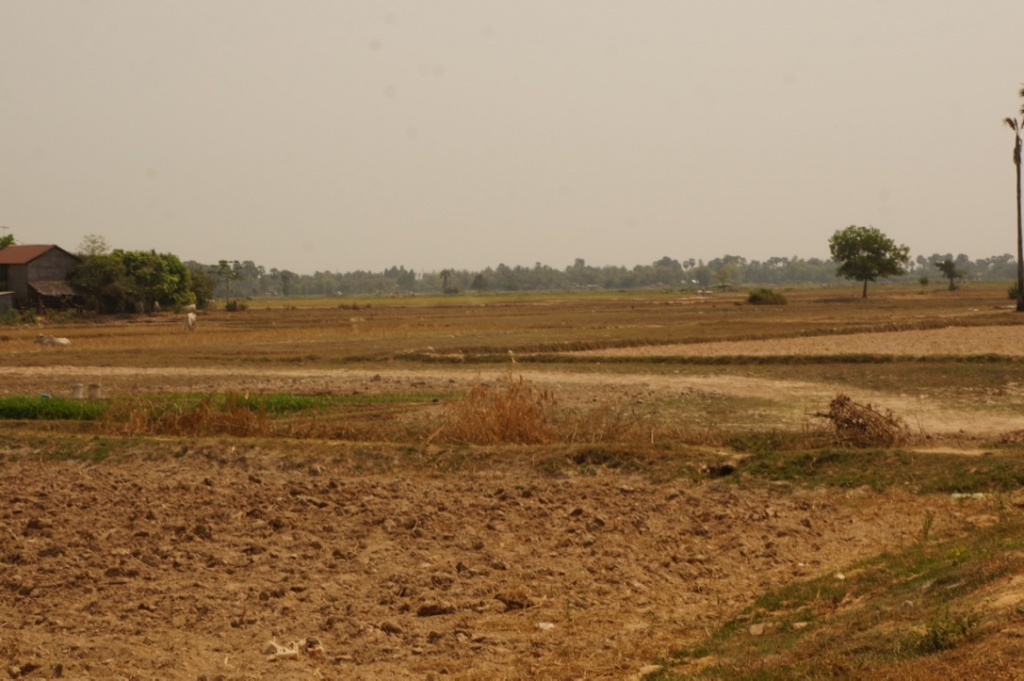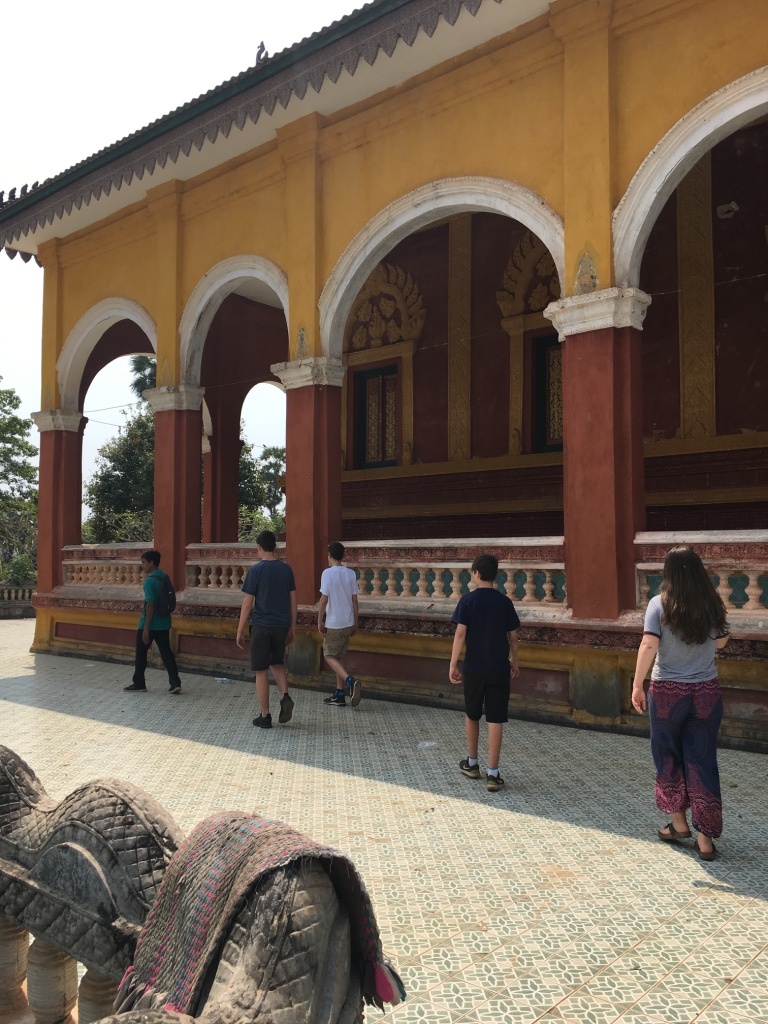 We then travelled by Oxcart to one of our host families. How it works is we pay for the private tour, and then the money we pay gets divided up to help multiple families. So, 3 families were paid $4US to take us on the 20 min ride through the village. They are happy to do this work, since they would only be getting $2-2.50US per whole day in the rice field. Then the host family is paid to have us come help them with a chore or project. Another family is paid to allow us to use their bathroom (which we all passed on!). Another one to cook us lunch etc…. All in all, a family gets a few days of pay to "host" you.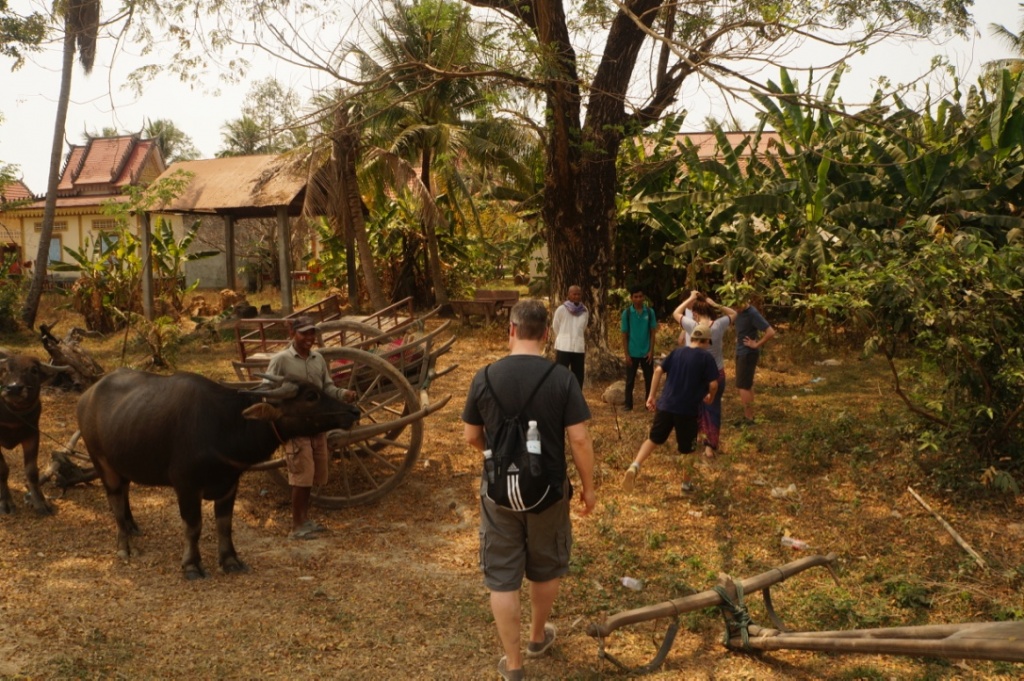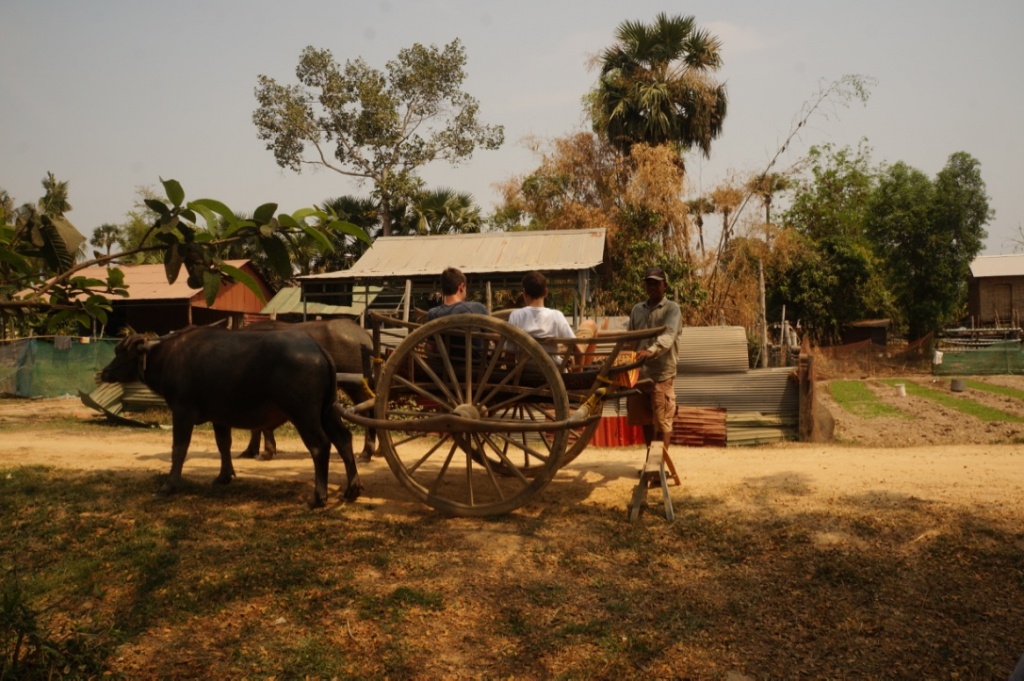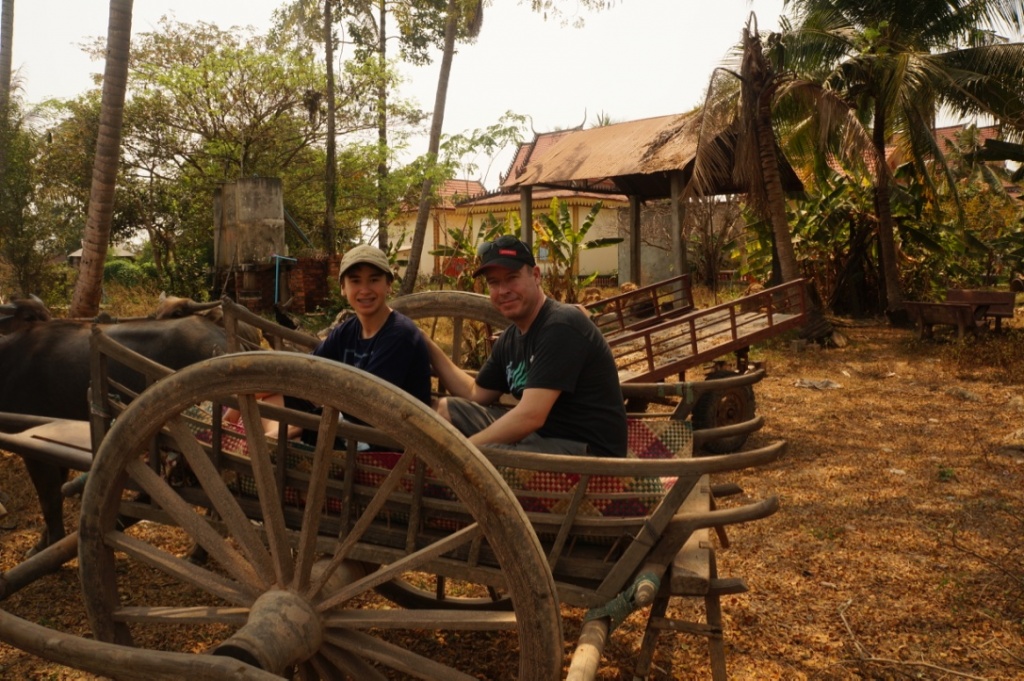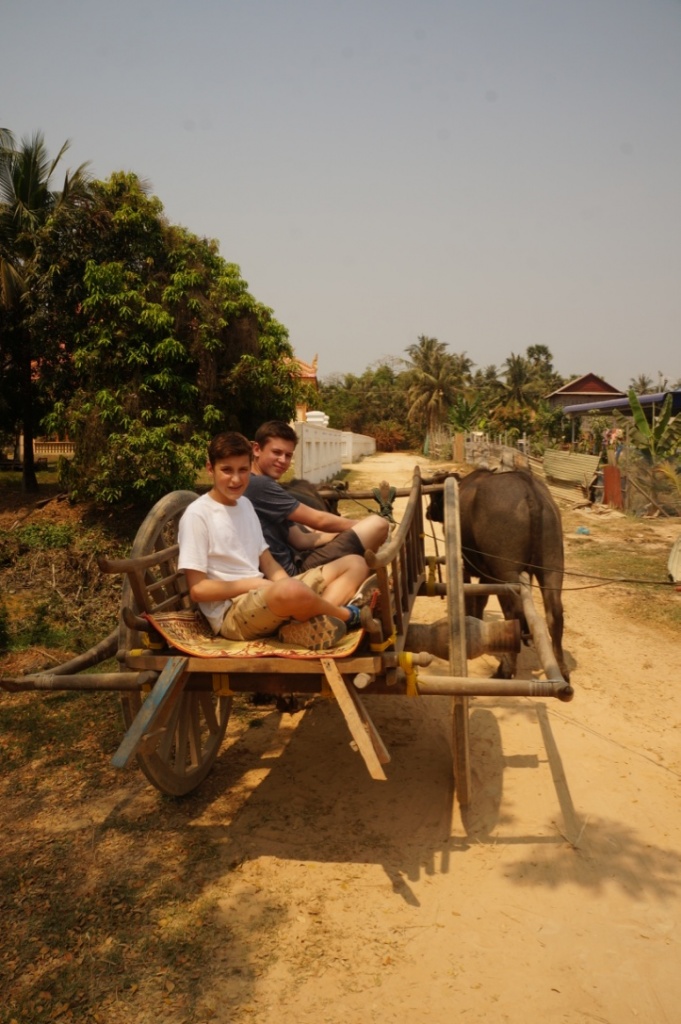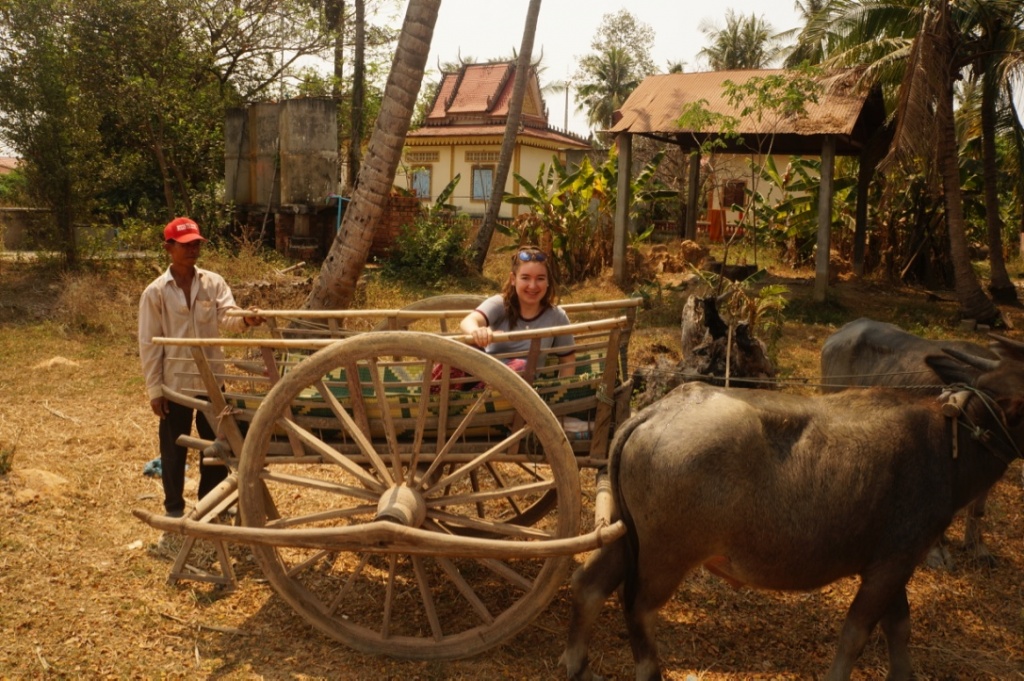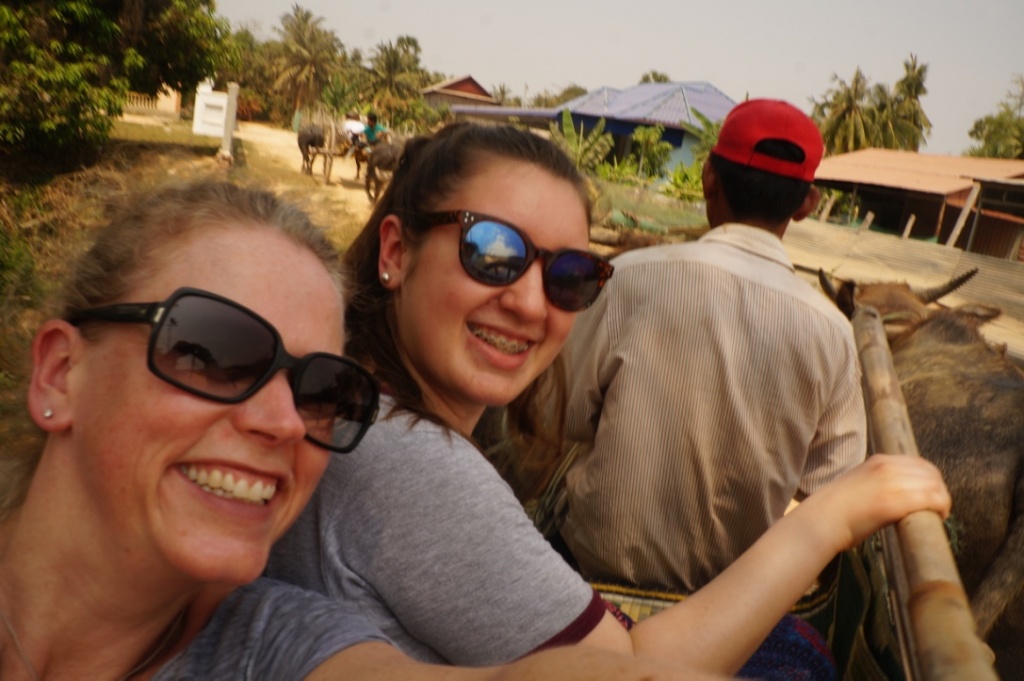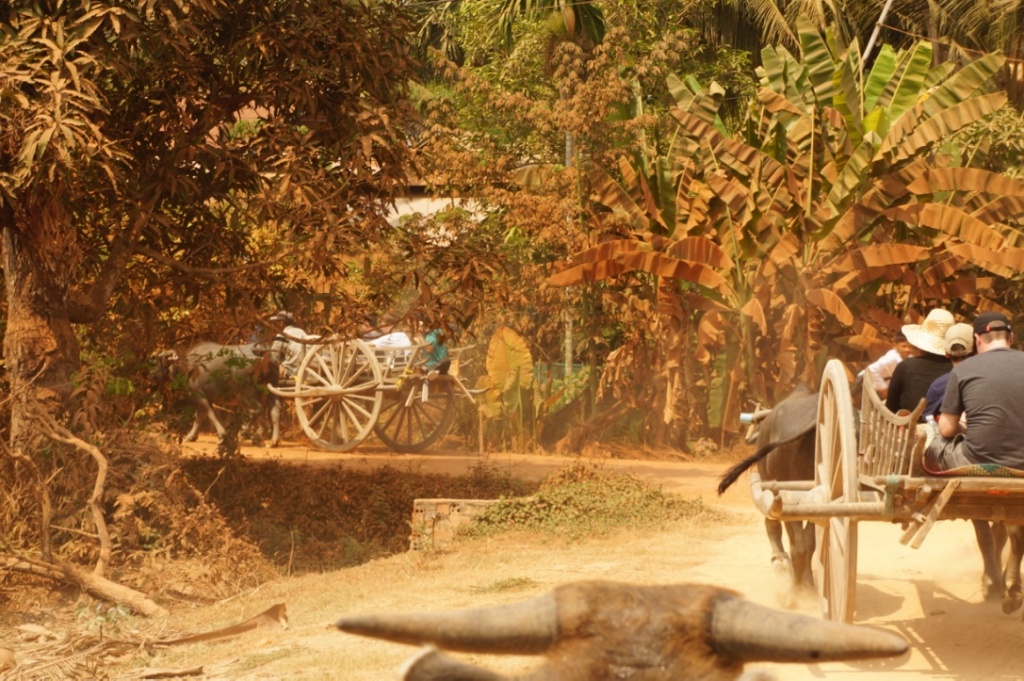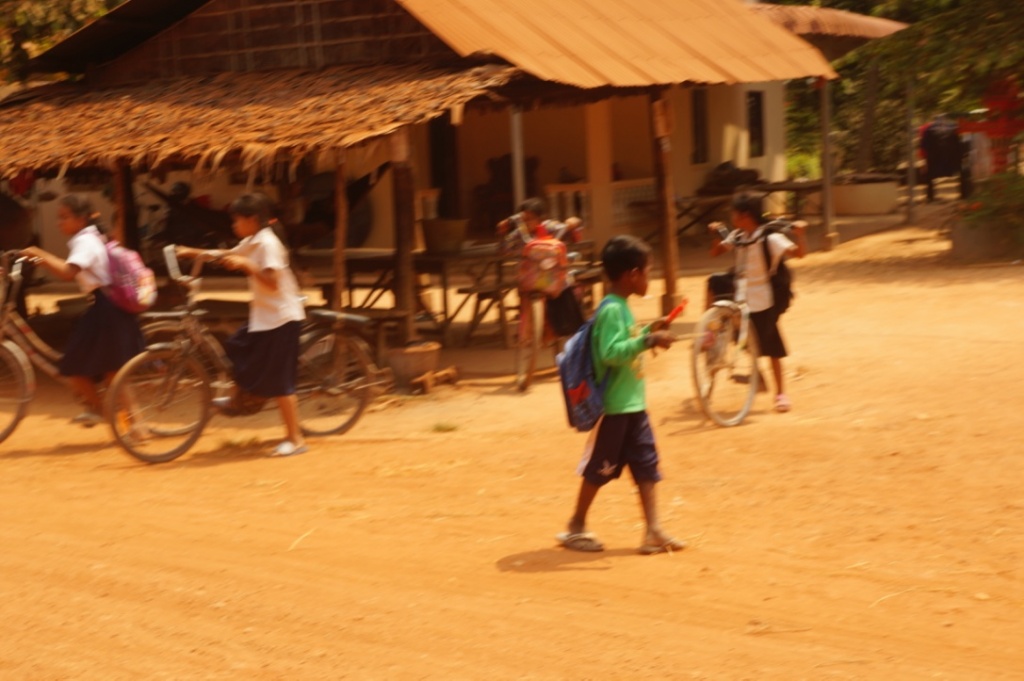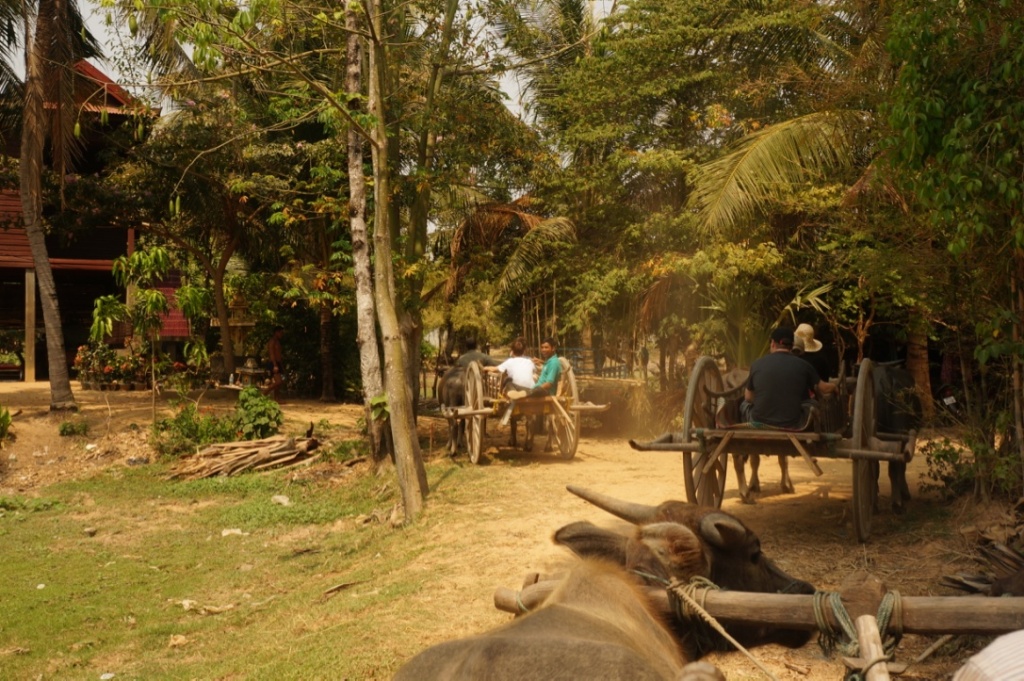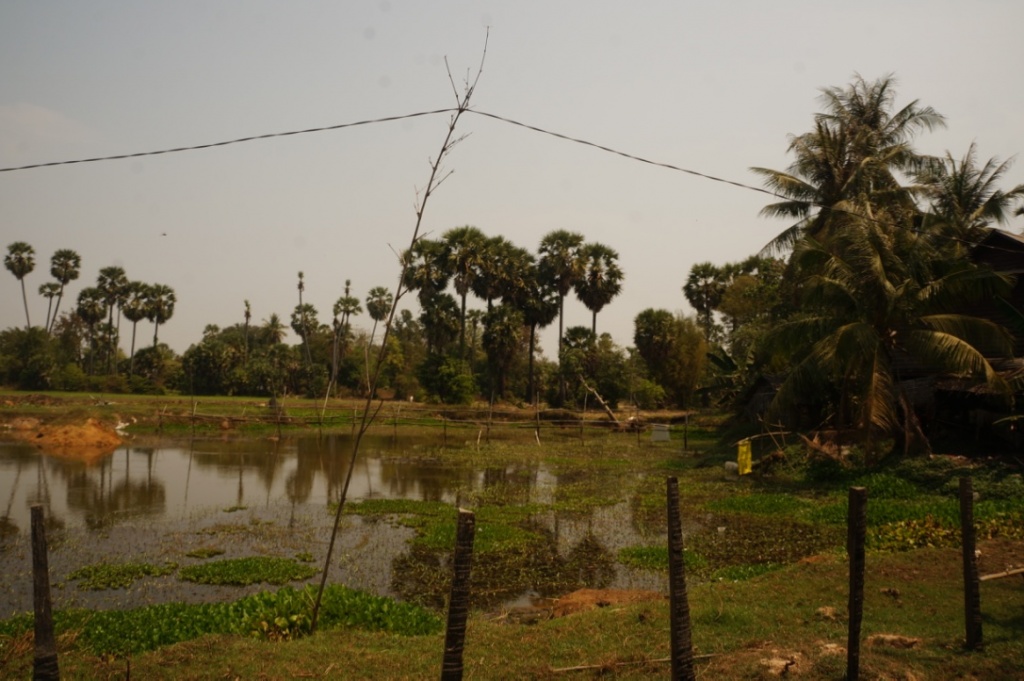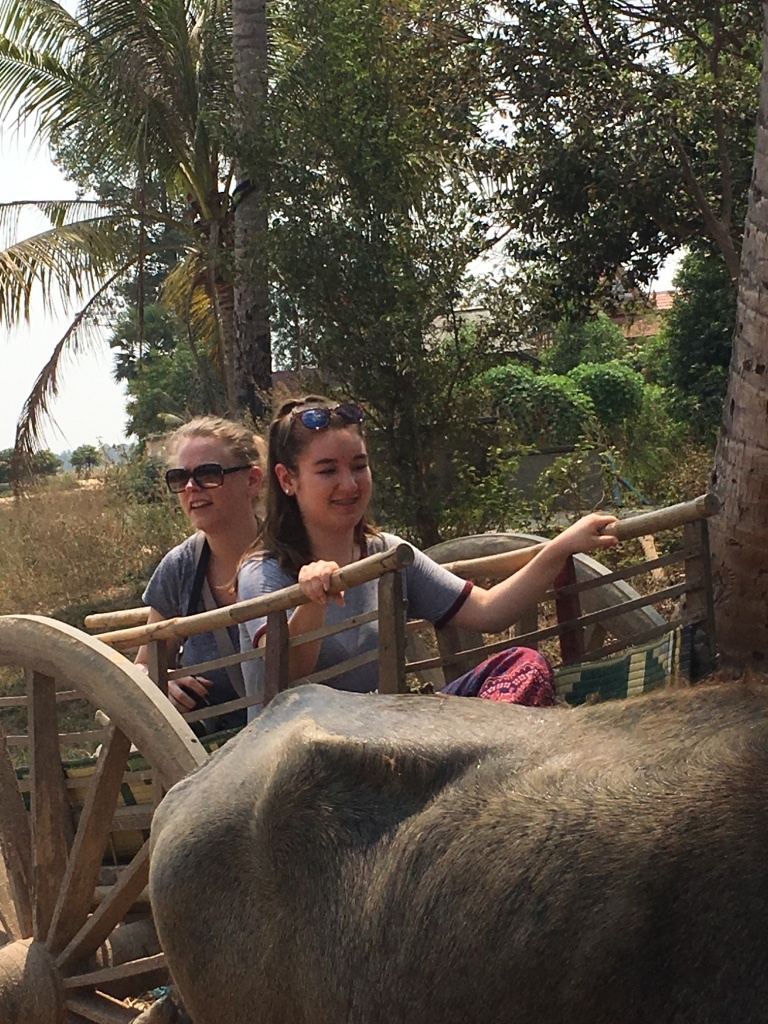 This first family we met wanted us to help build panels from bamboo to help extend the roof of their house for shade. It is wicked hot in the sun. The mother is 8 months pregnant and needs to build 400 panels. She showed us how to do them, and then we each were able to do 3 each in the time we were there. Not much help, but a little.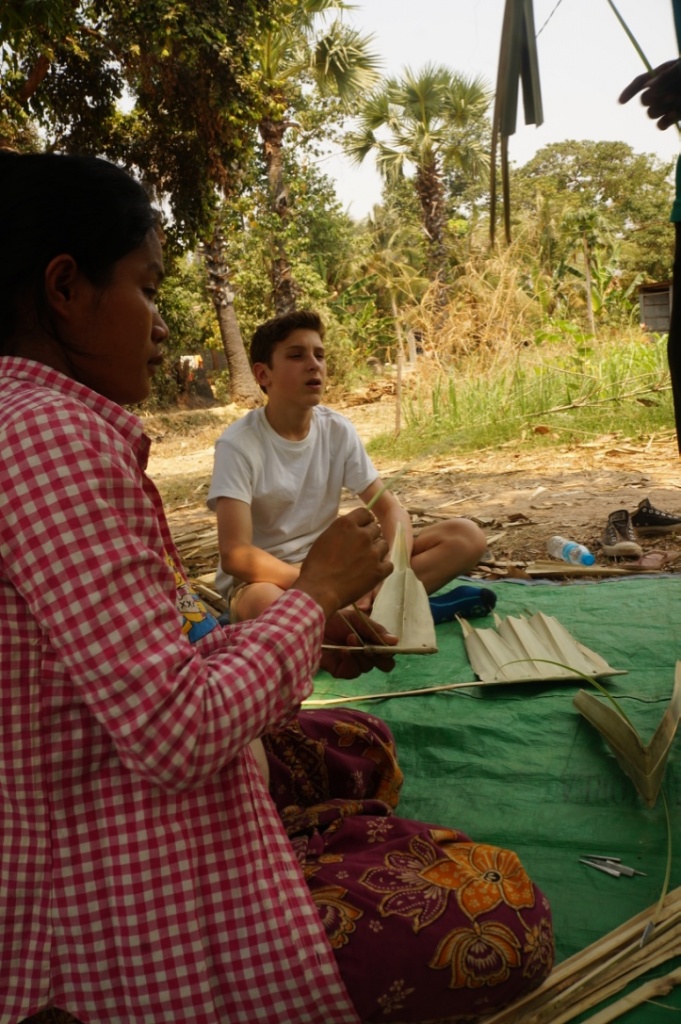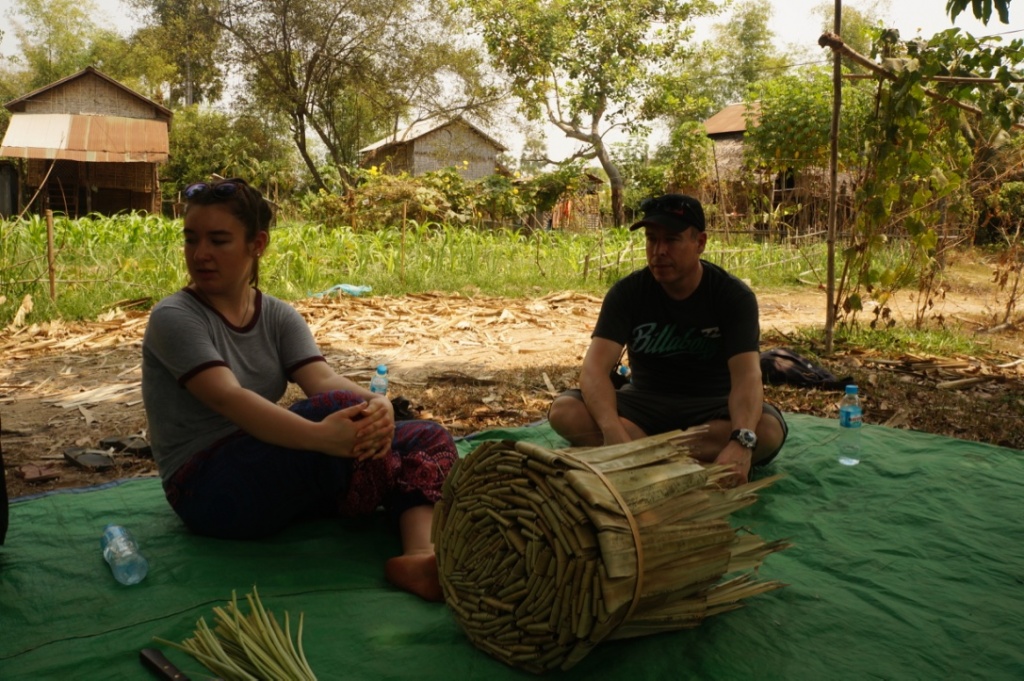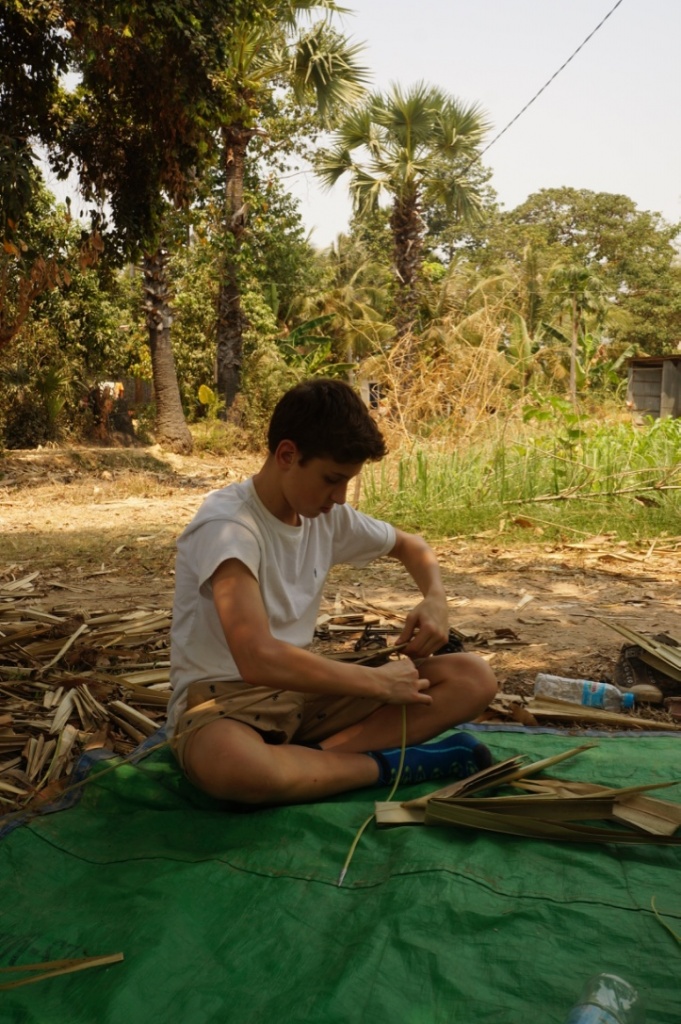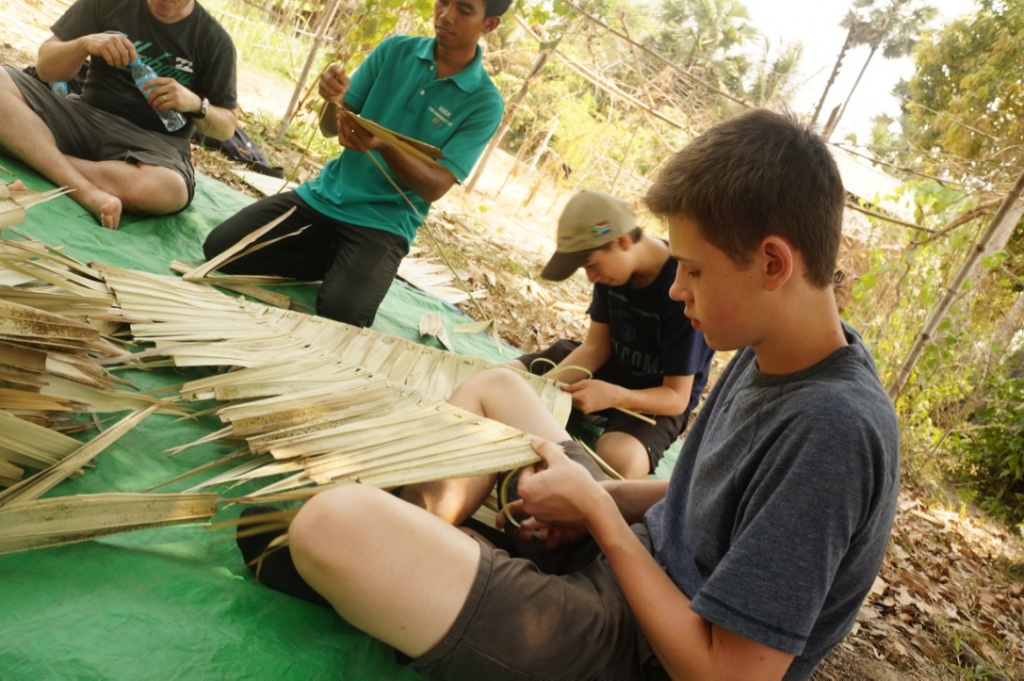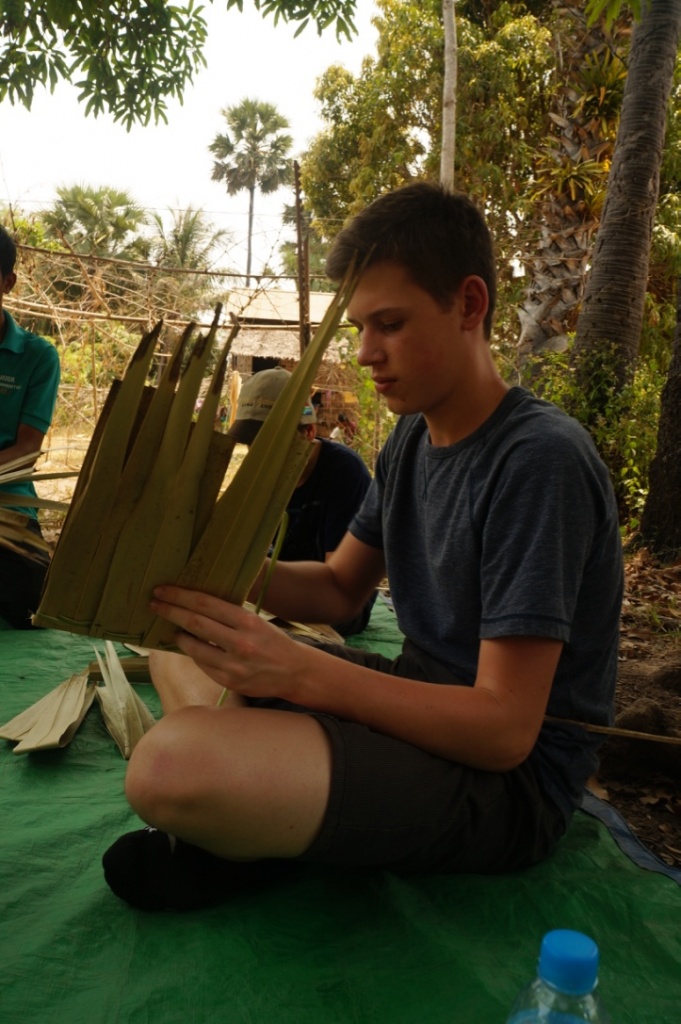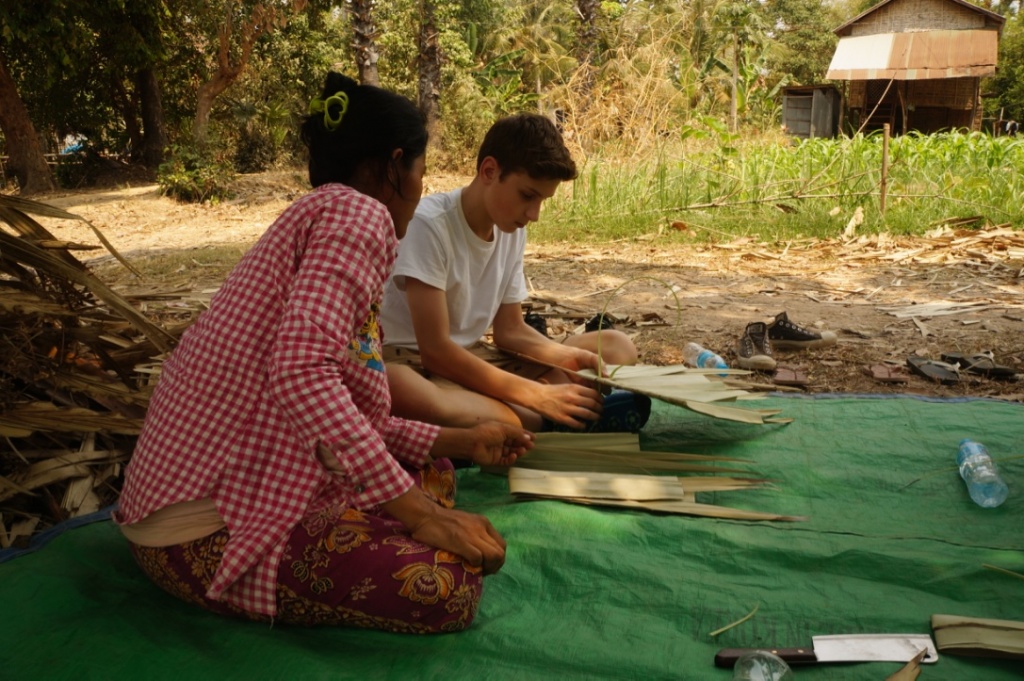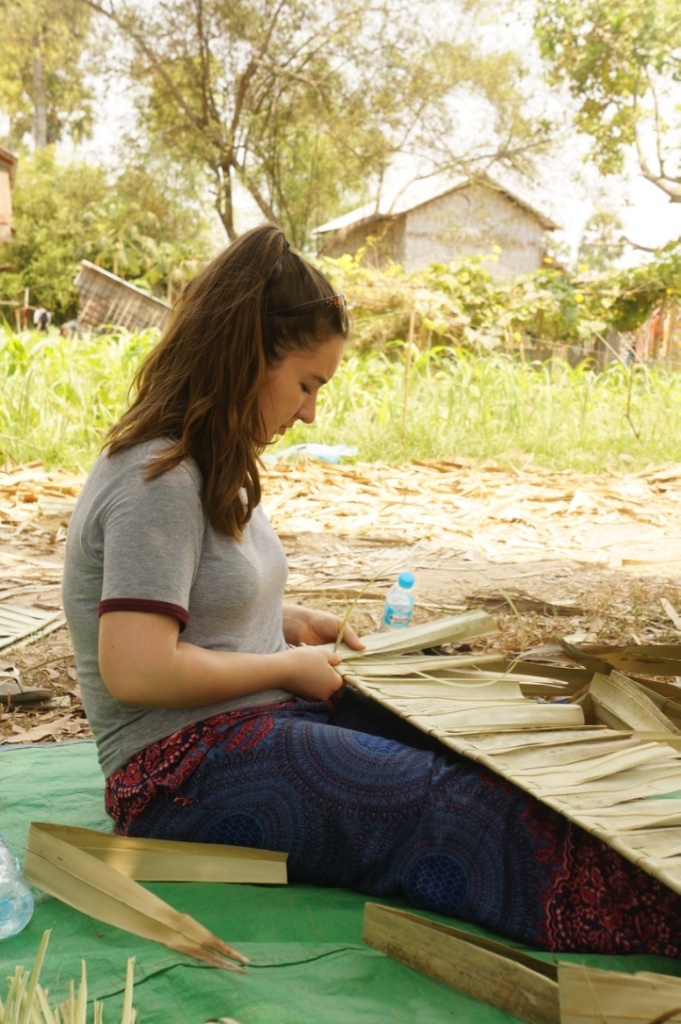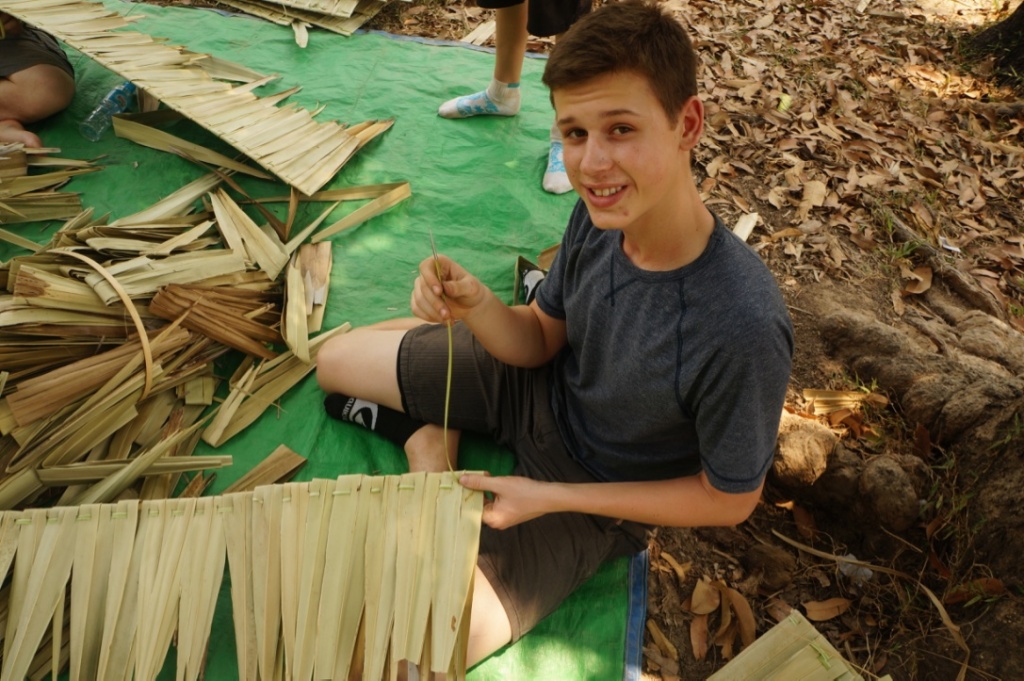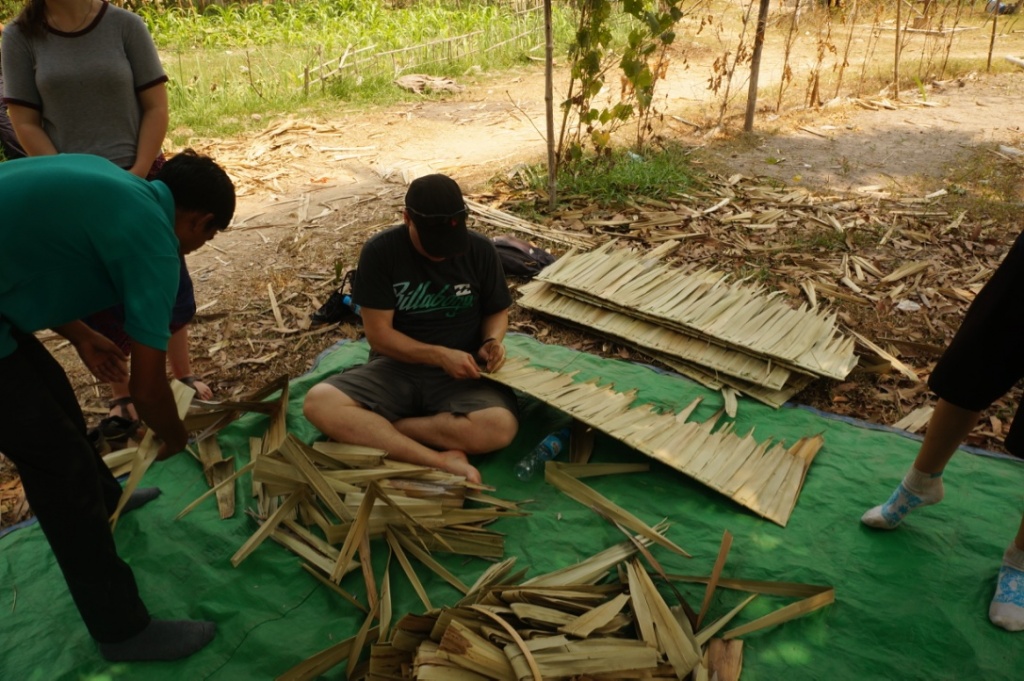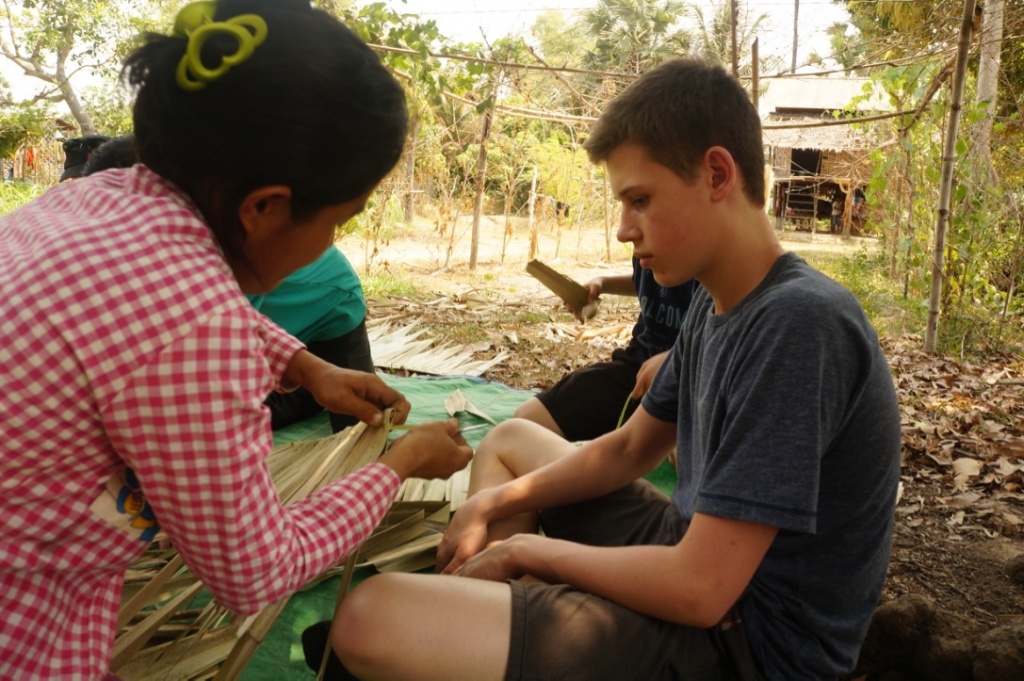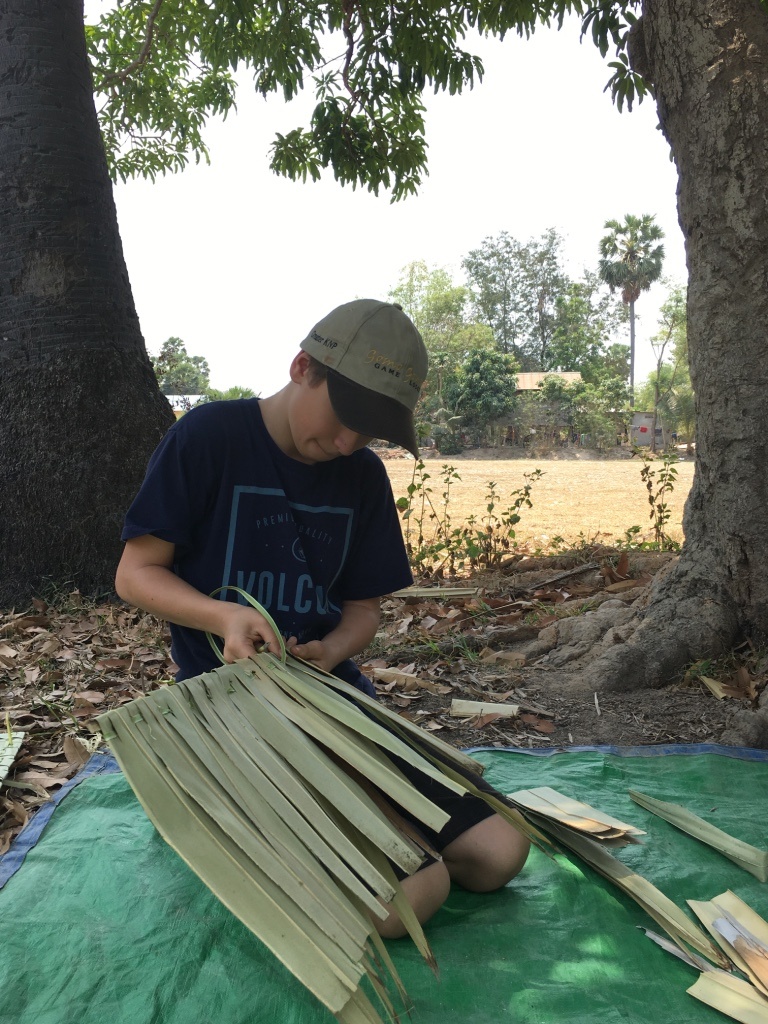 She then showed us her humble home. Eye opening for the kids (and me) to see. These are the homes Husk builds for them.
Their water purification system: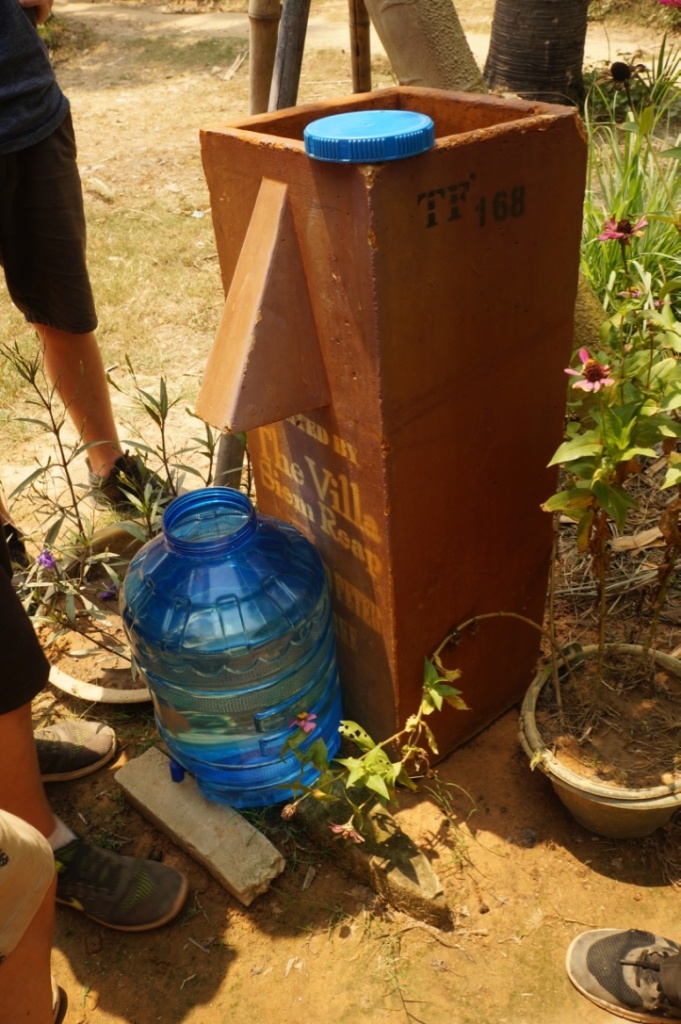 Bathroom: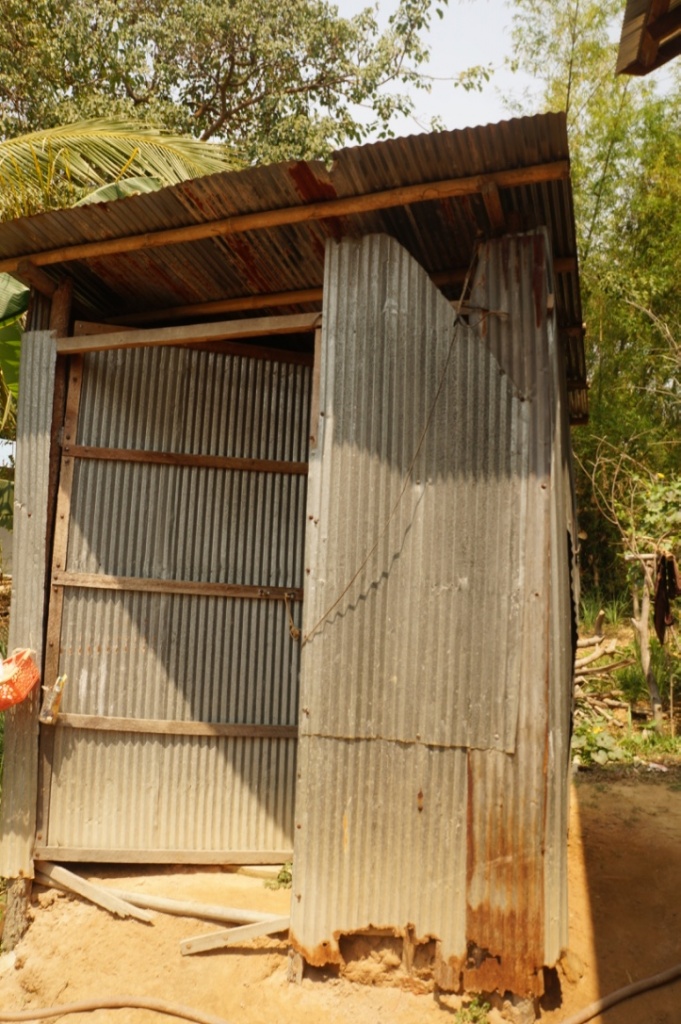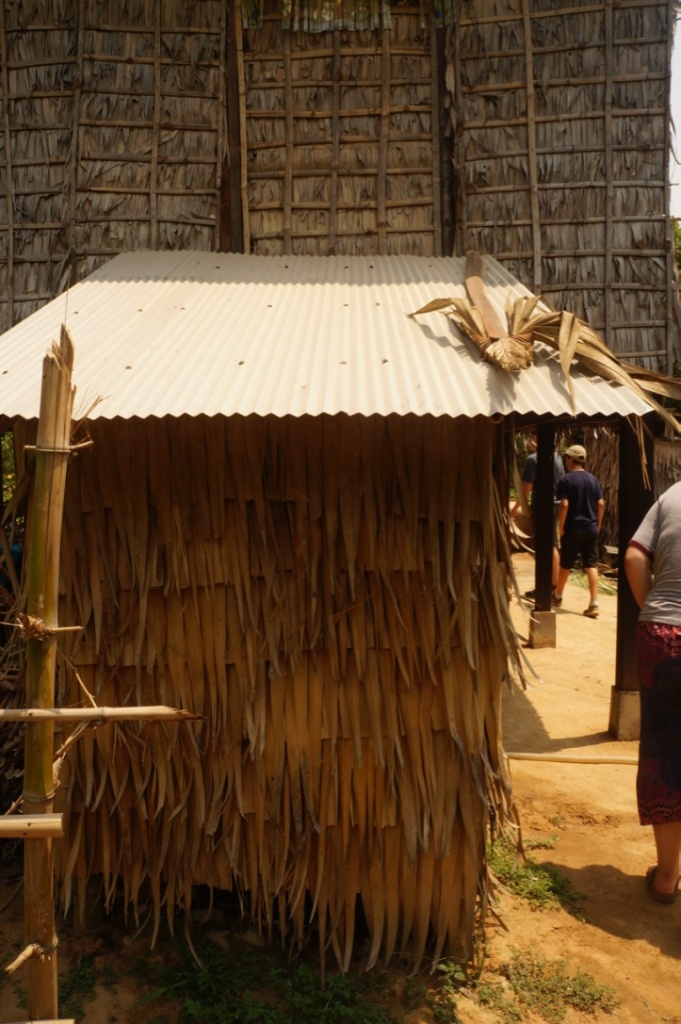 Homes for these families have all been provided by the HUSK organization. They take care of about 80 families from what I understood. They use water bottles to help build – water bottles filled with garbage, actually.
Cambodia has a terrible problem with garbage. So, they encourage the people to fill the water bottles with garbage and these get used to help build the walls of their buildings. Each family can earn "points" to be traded for supplies for bringing in water bottles.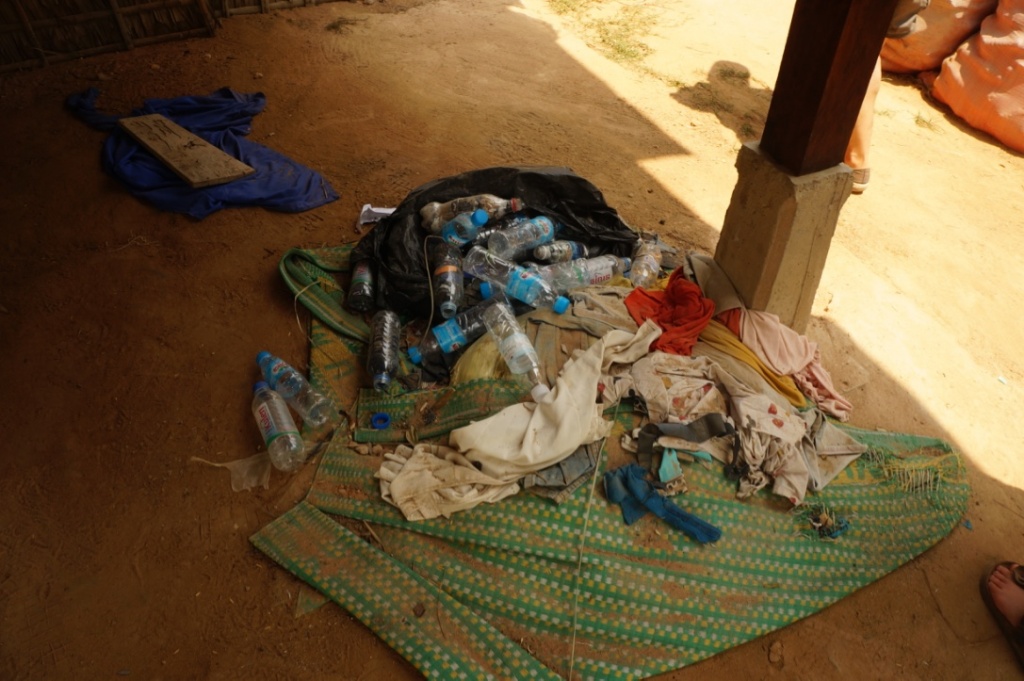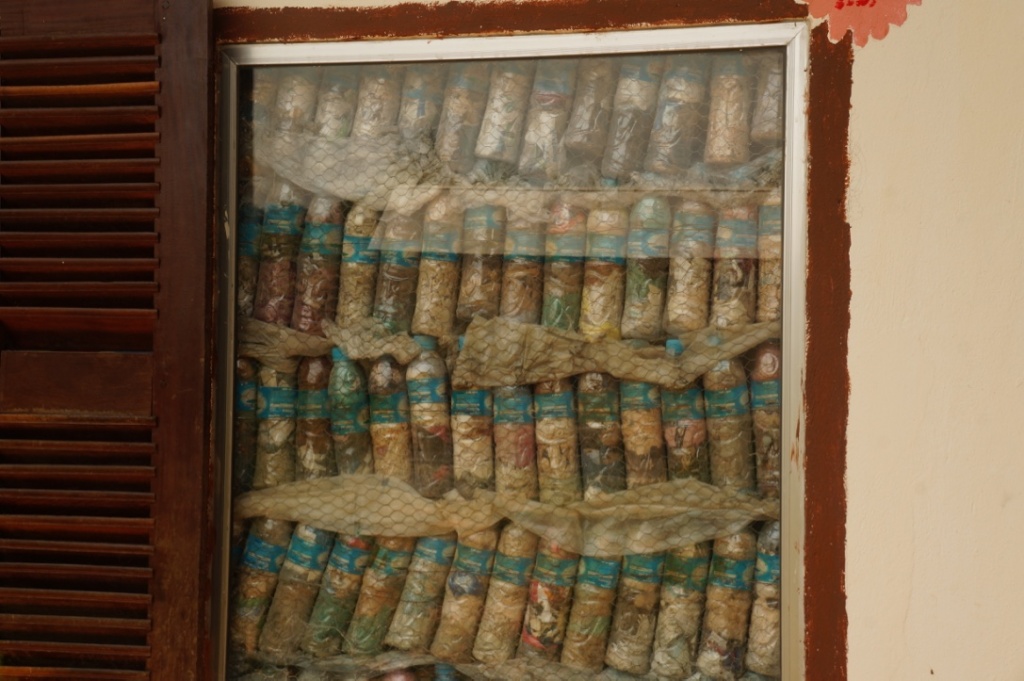 We walked through the village – in the blazing heat- as we learned through seeing what the village is like. We met a couple of other families and heard about the challenges with lack of education and the poverty cycle which is difficult to break.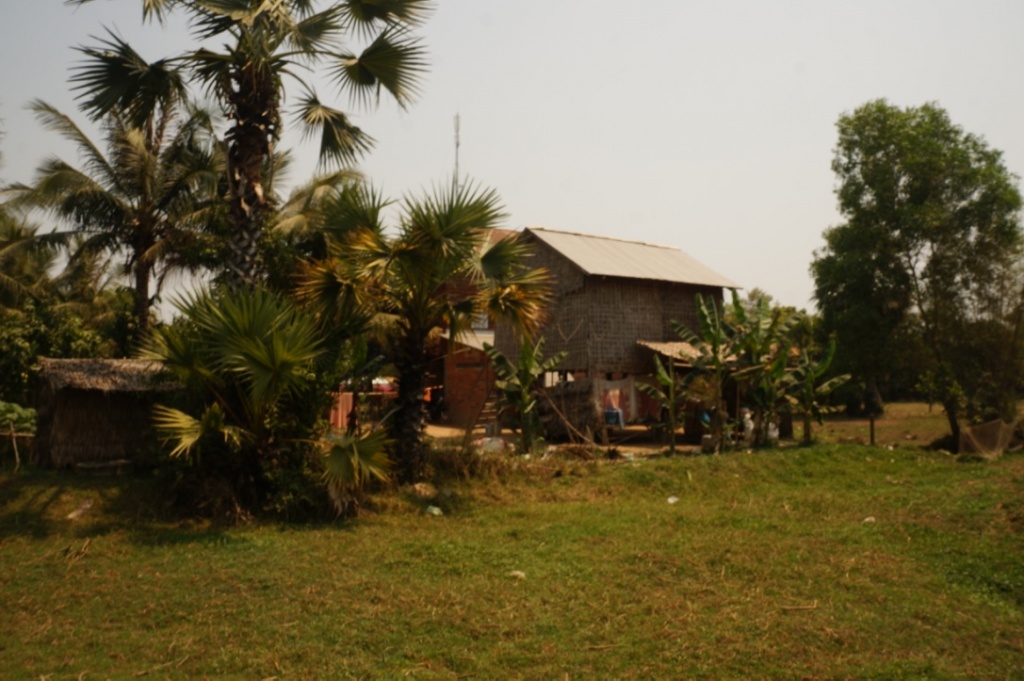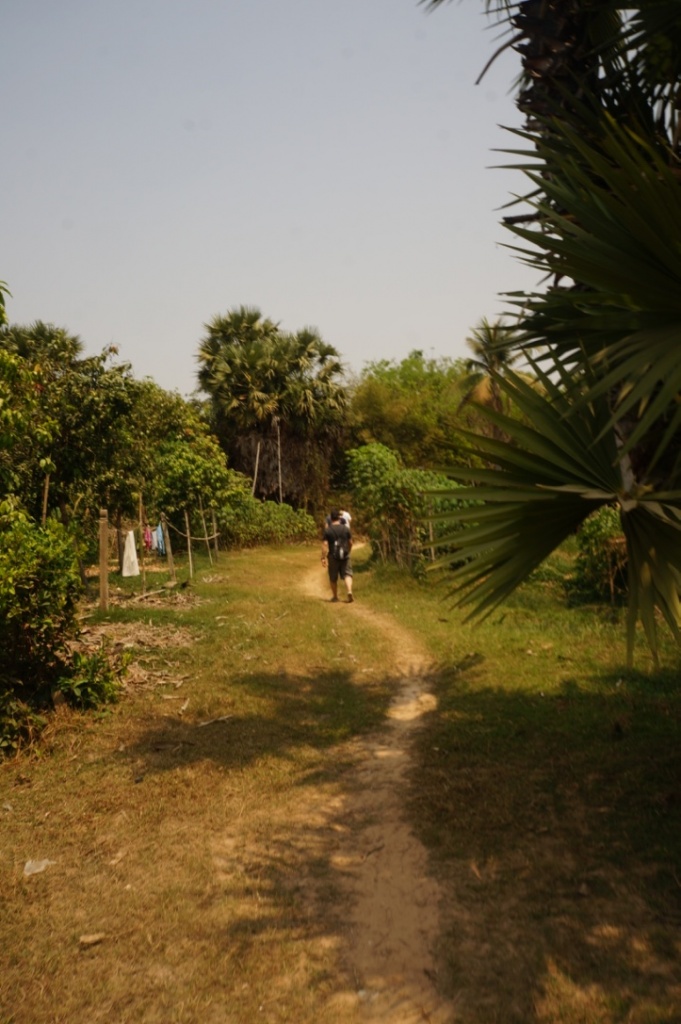 We then arrived at a hut where a family was cooking our lunch. All the food and cooking supplies are brought in by HUSK – for sanitary reason, and to cover the cost. The family gets paid to cook for us. We helped a little chopping some veggies and pounding into paste. We then had an incredible meal of fish cakes and curry. By far, the best meal in Cambodia!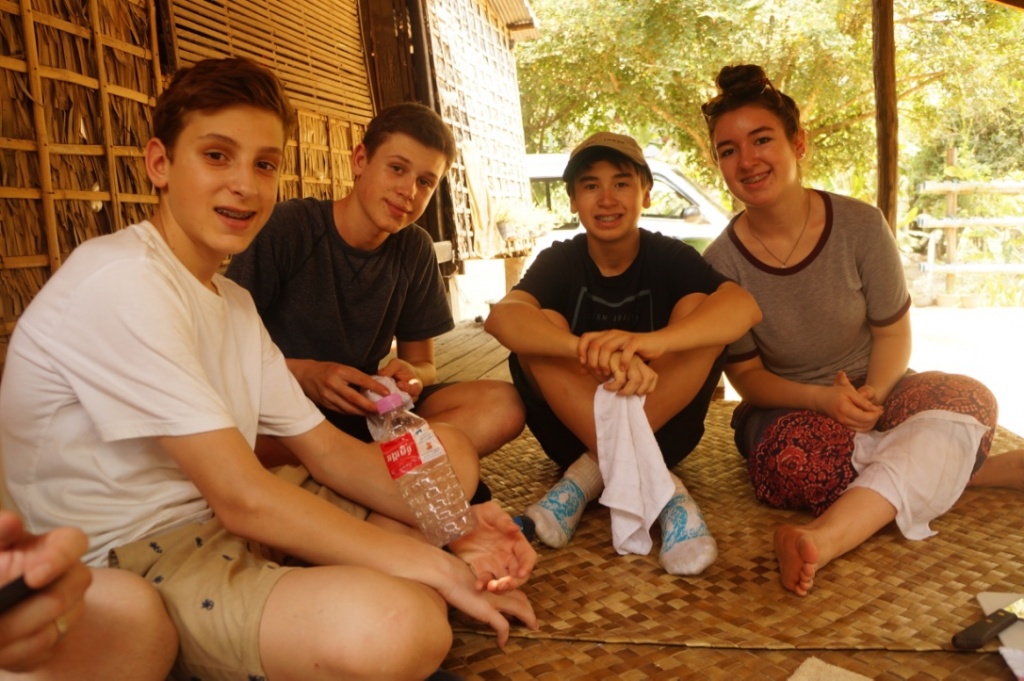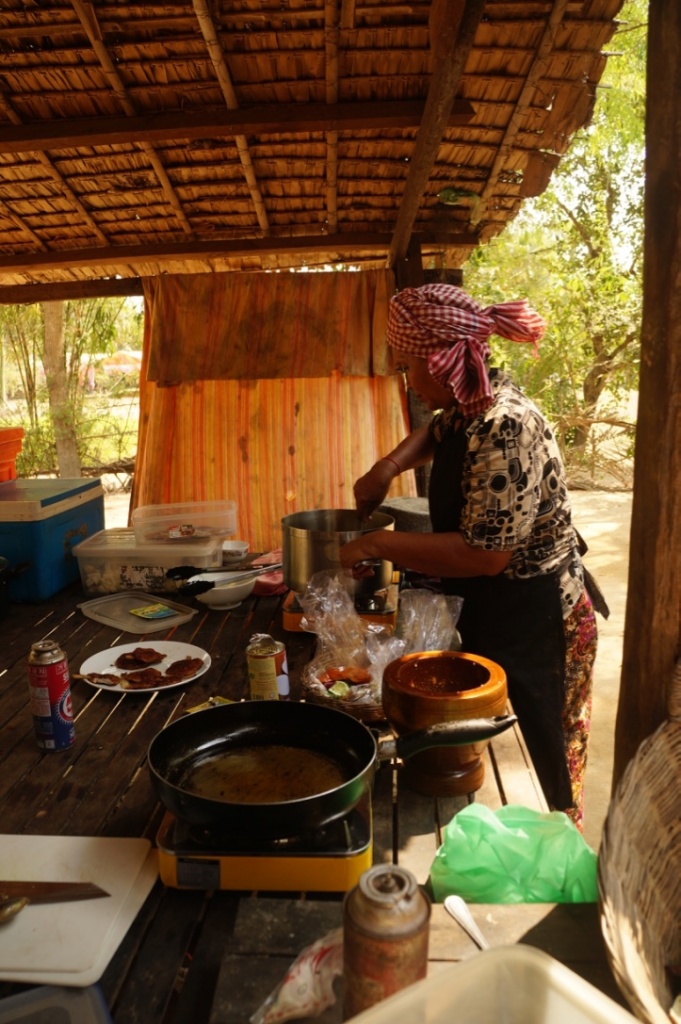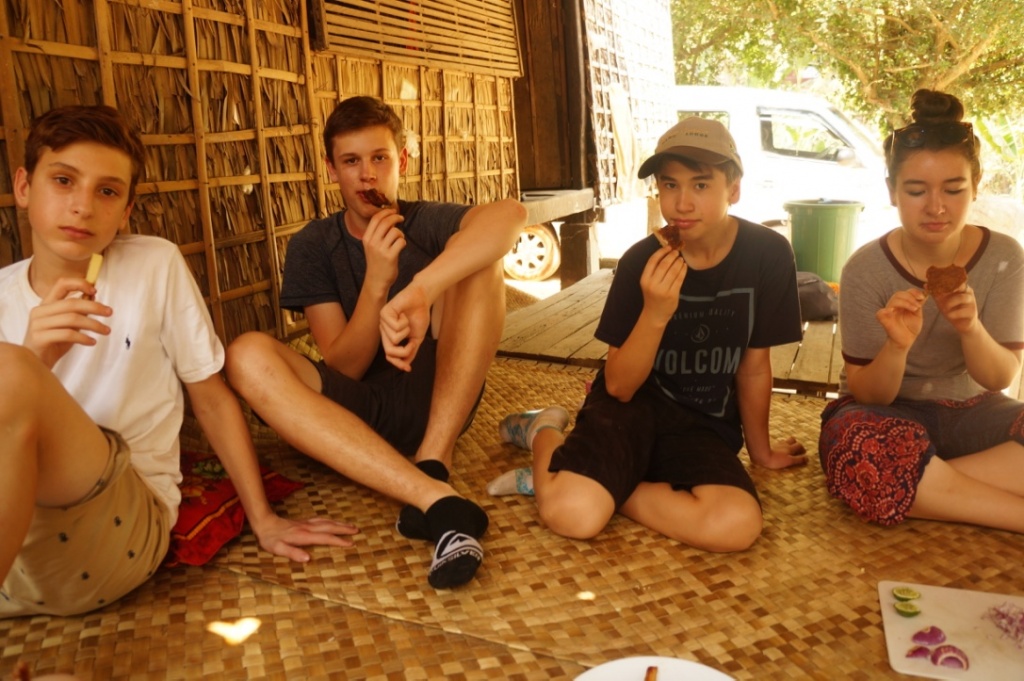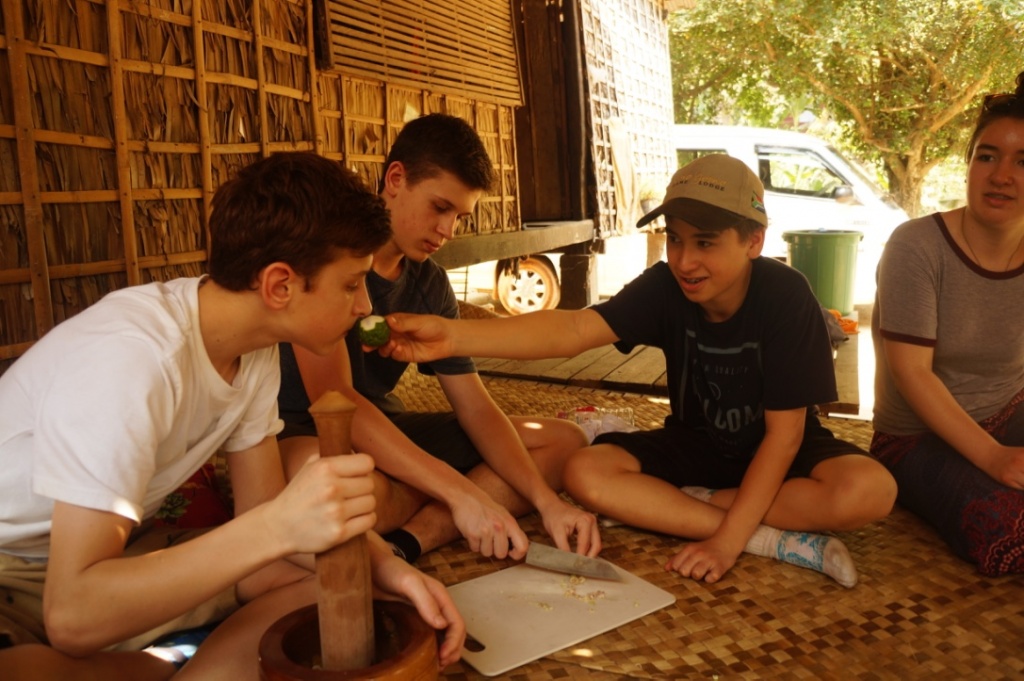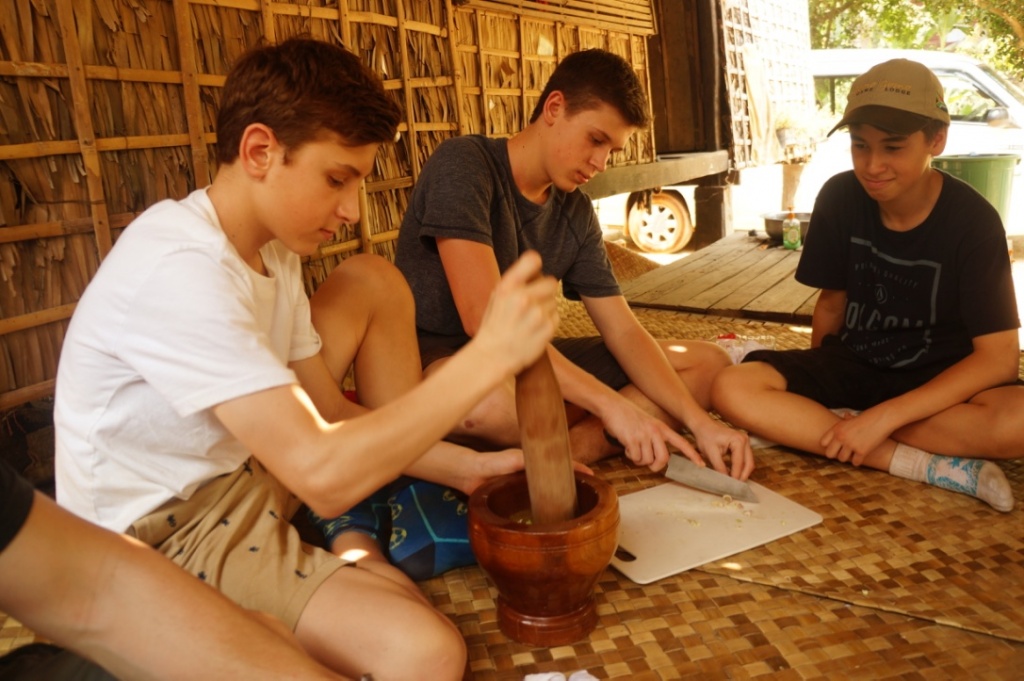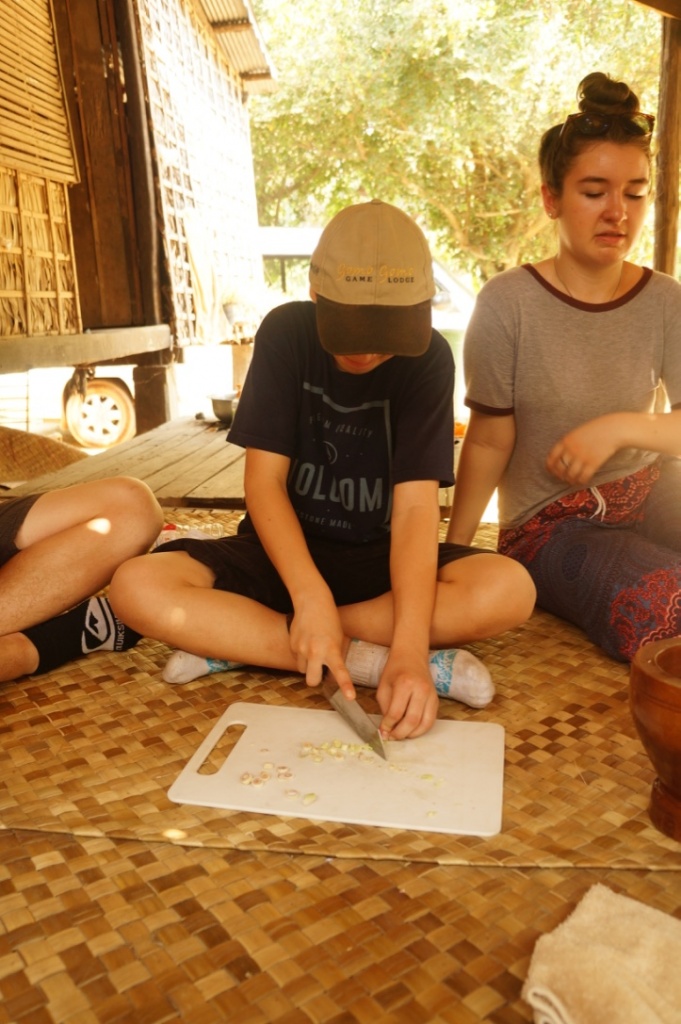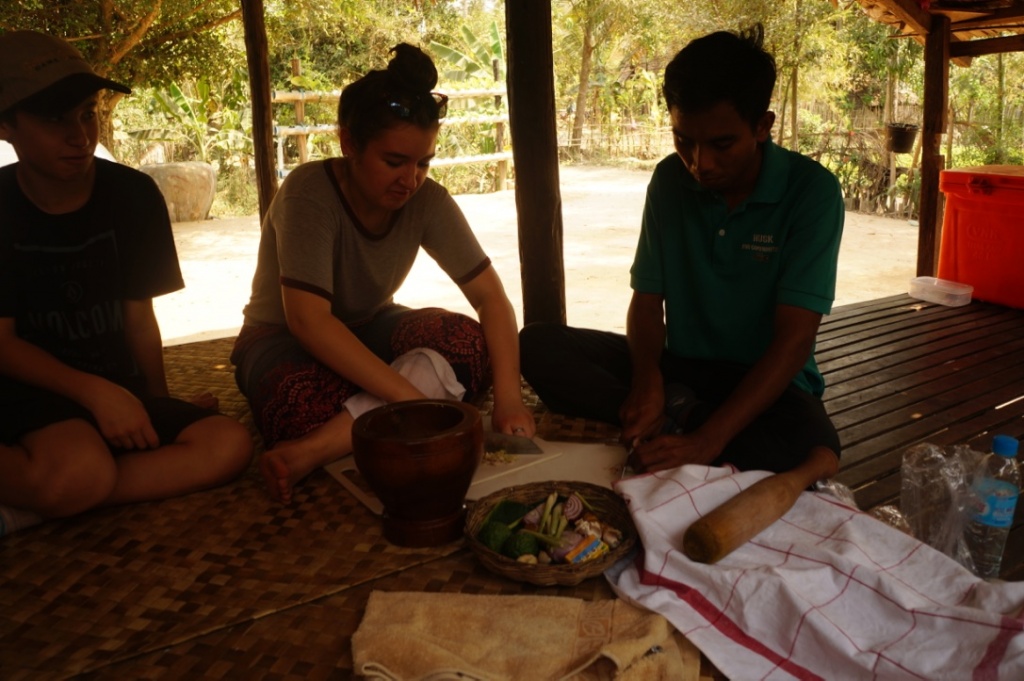 We finally continued on our way and stopped at the private school run by HUSK where the children, who would ordinarily not be able to learn English due to no money for education (and public system is limited) are taught. Learning English is one of the only chances people have to get out of the poverty cycle – they can get involved in tourism and start to earn a better wage.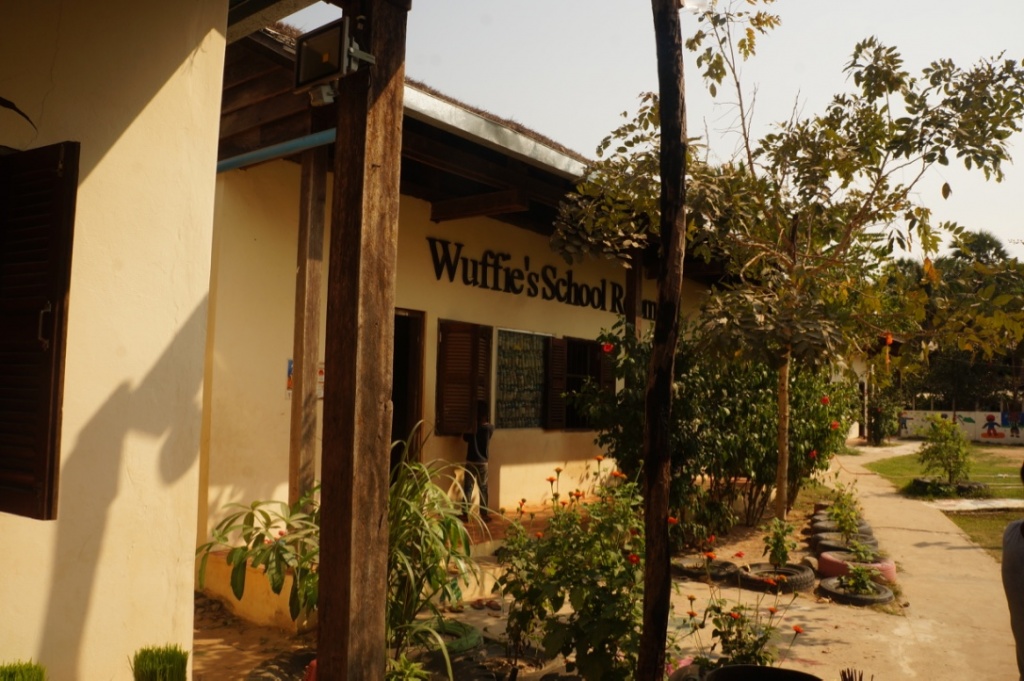 It was pretty sweet to hear the kids counting in English and singing cute songs.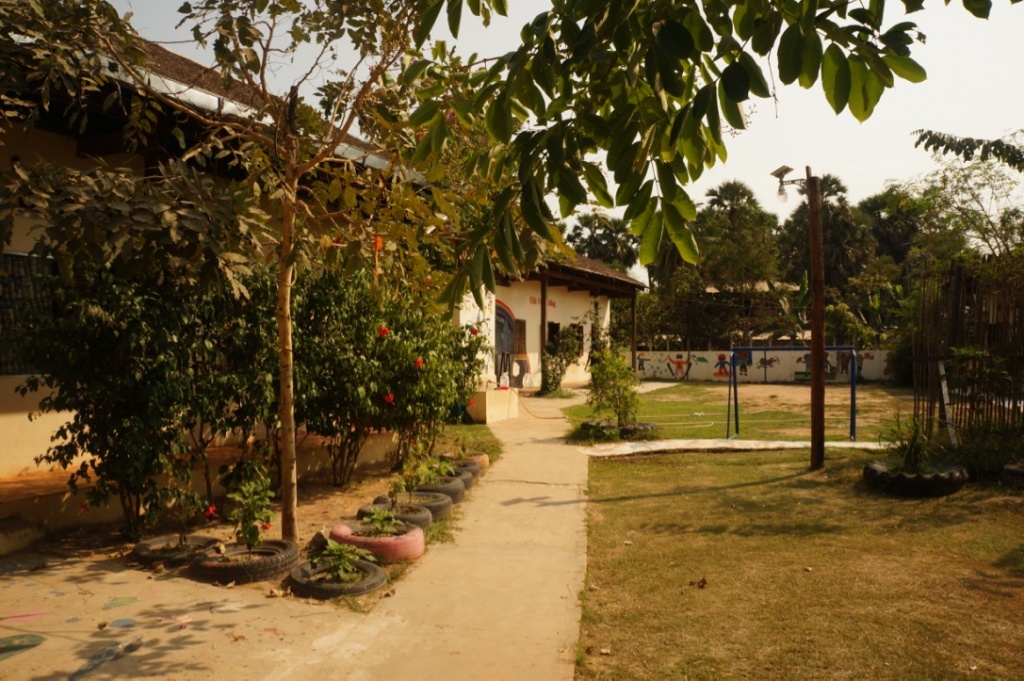 We continued trekking and ended up finishing our tour a bit earlier than anticipated. We were completely dying of heat and exhausted. It was a great day, definitely worthwhile. It was very sobering, and hopefully changed something in each of us. It definitely made me want to give more to this great organization and spread the word!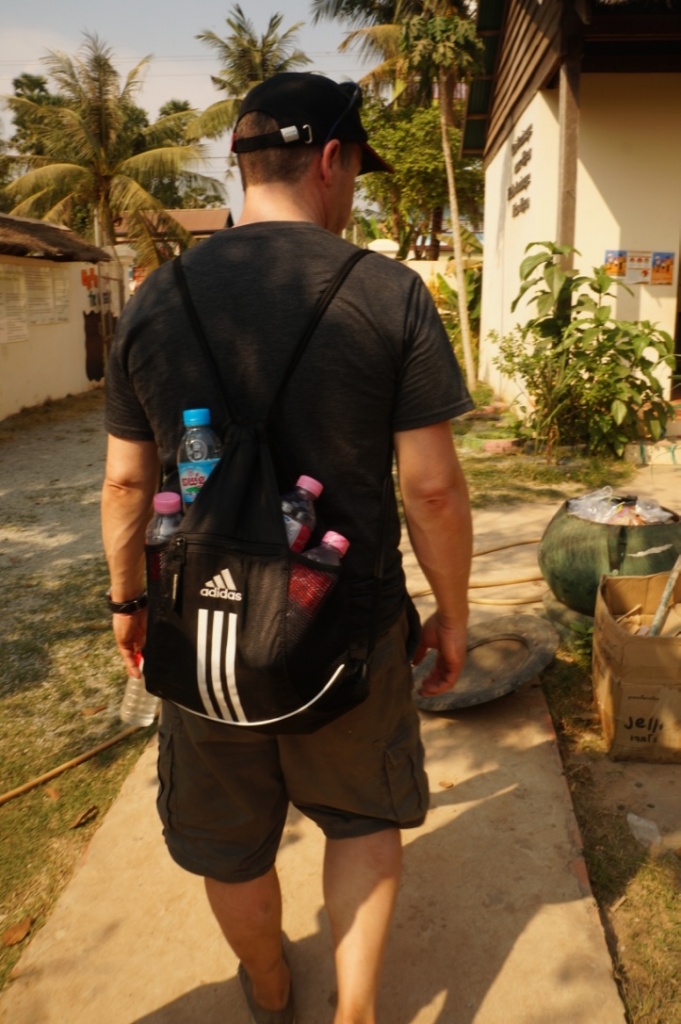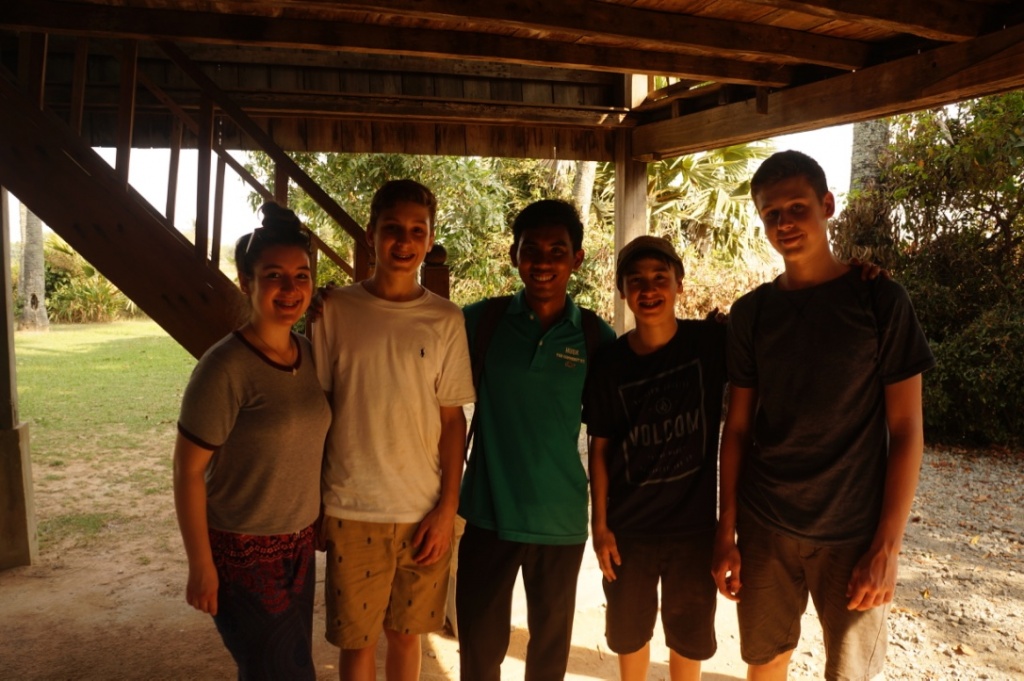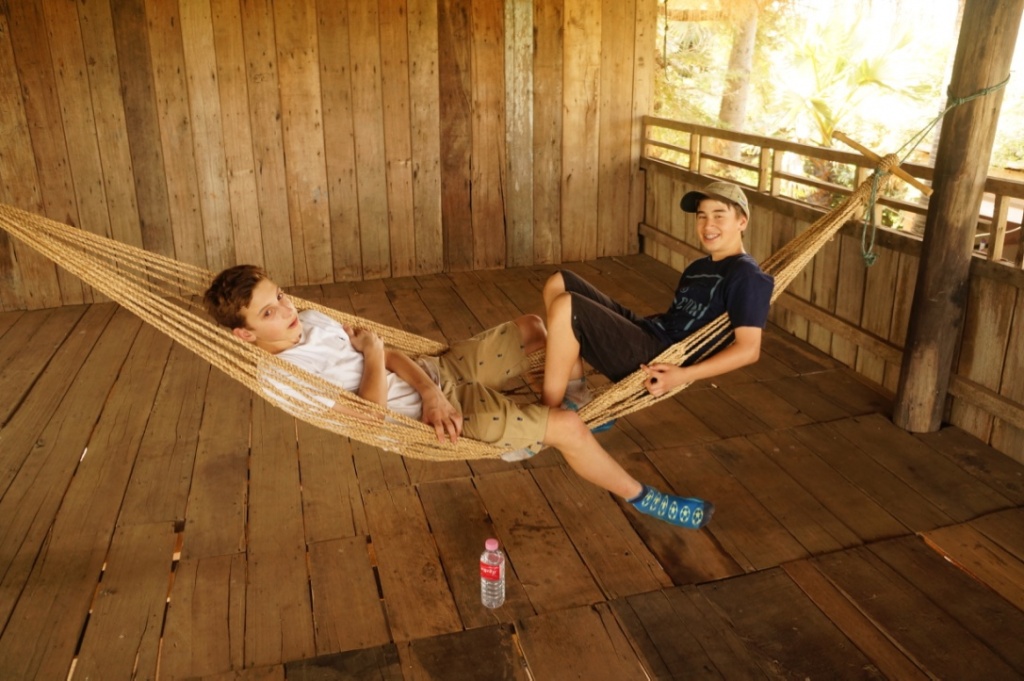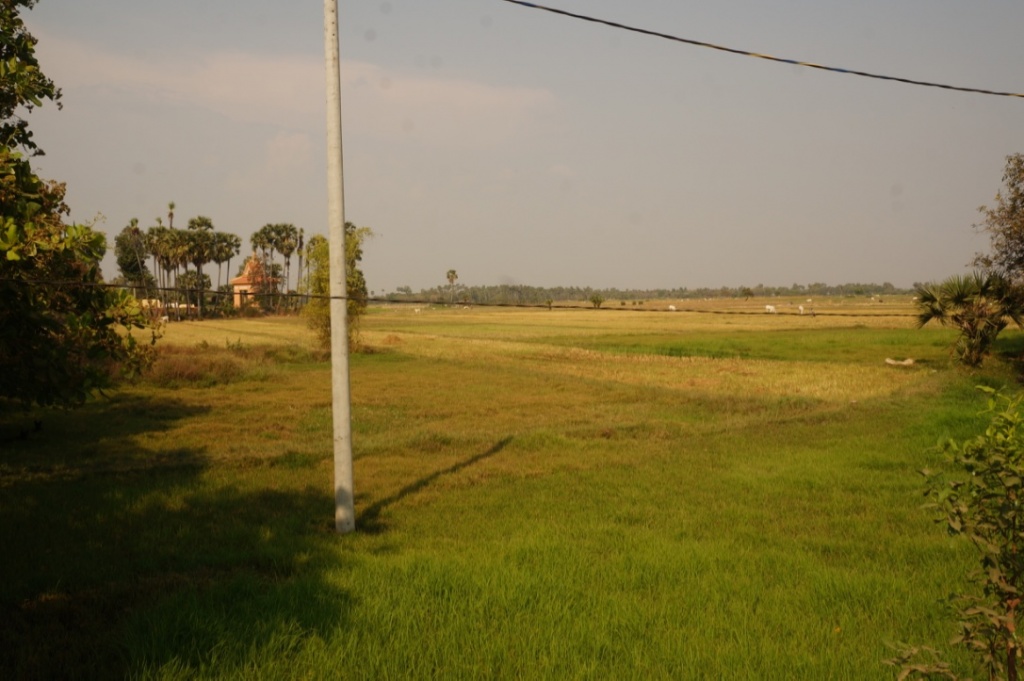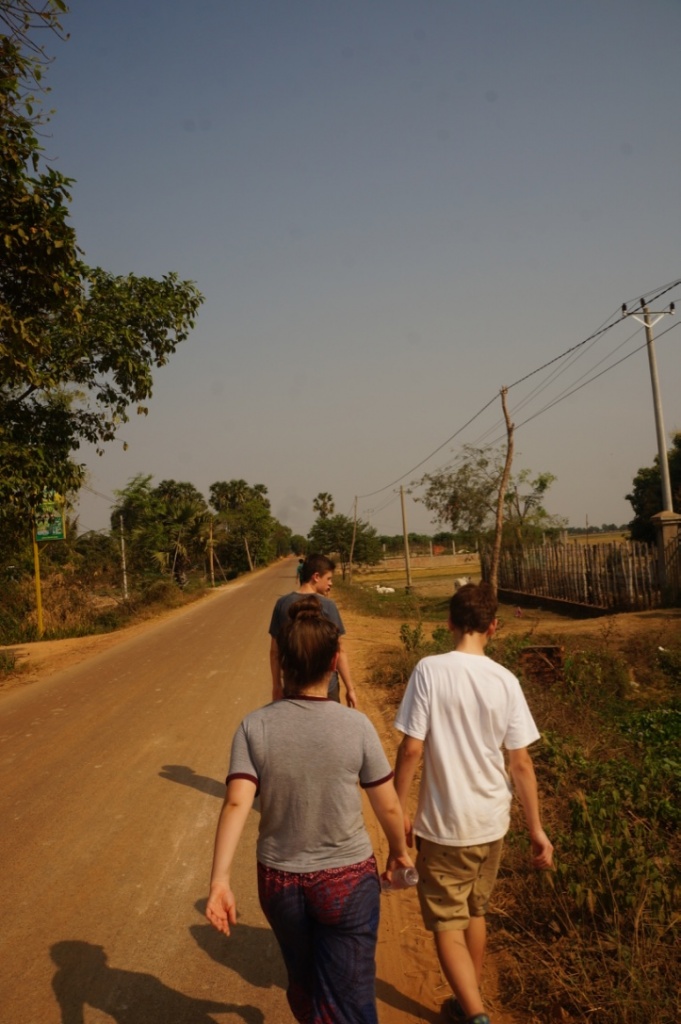 The plan was to head to the airport directly, but since we finished early, our guide, Happy, arranged for us to get a couple of rooms at a guesthouse. We rested up and they then took us to the airport: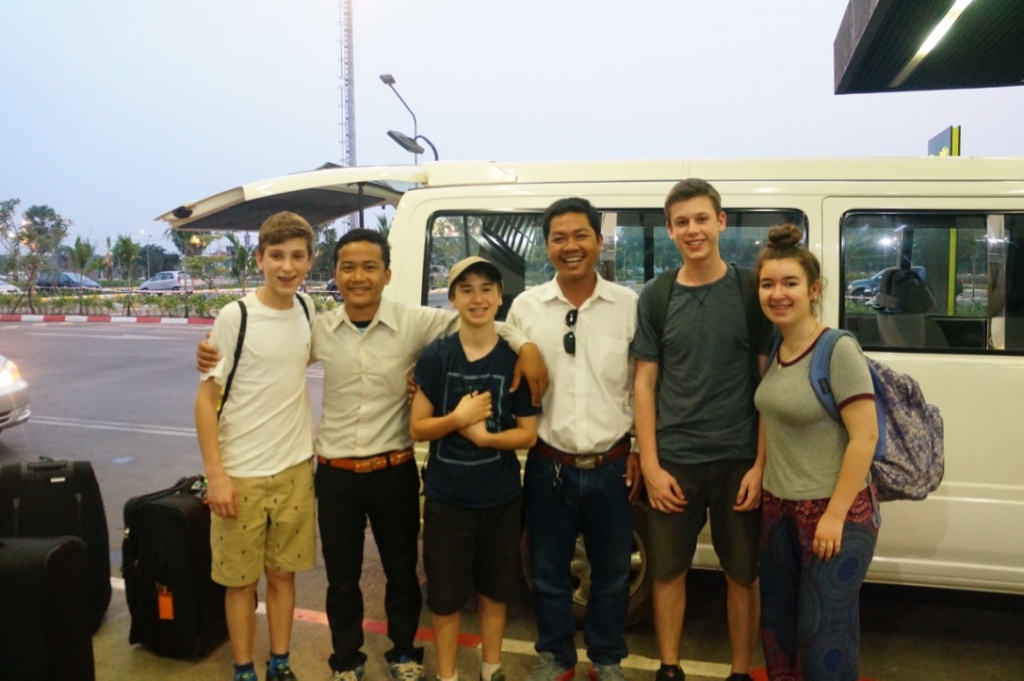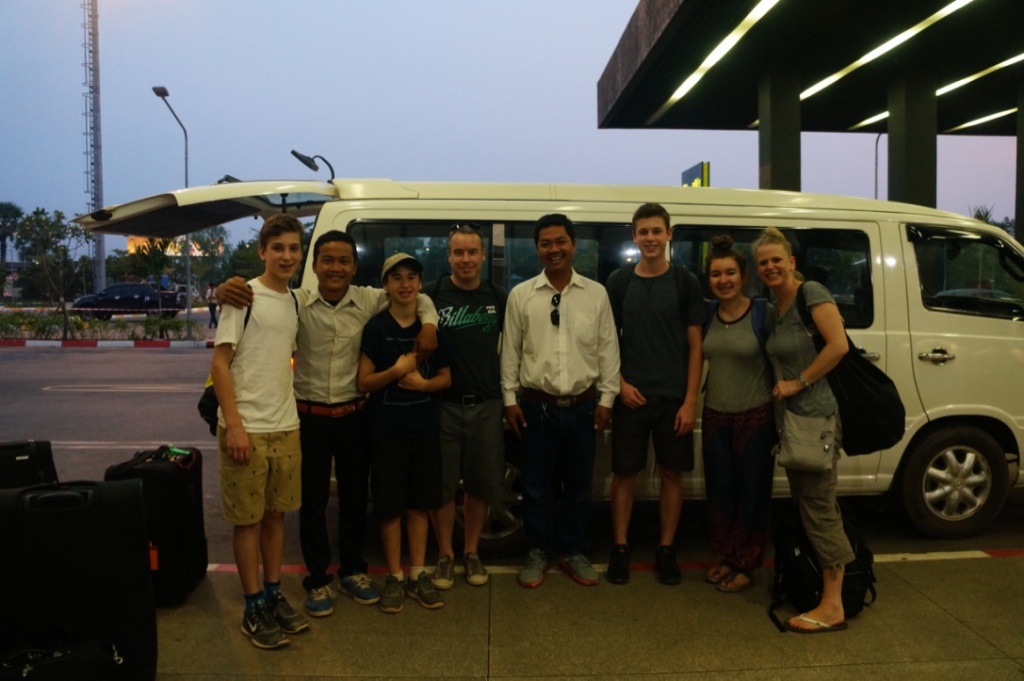 We were all completely exhausted after being in the heat all day and everyone crashed on the short flight to Da Nang, Vietnam. Rob and I talked about how we felt guilty and could not stop thinking about how we were on a plane heading to a new destination, great hotel, completely taken care of, while those families were still in the heat, lying in their one rooms with the hard mats. It just really isn't fair. We are so so so blessed.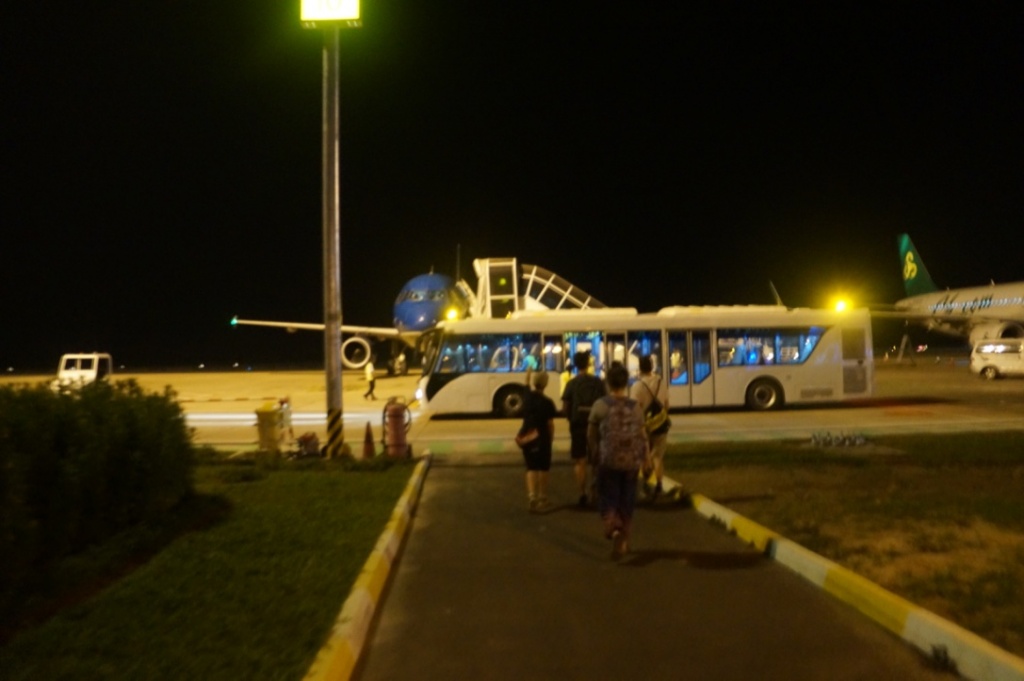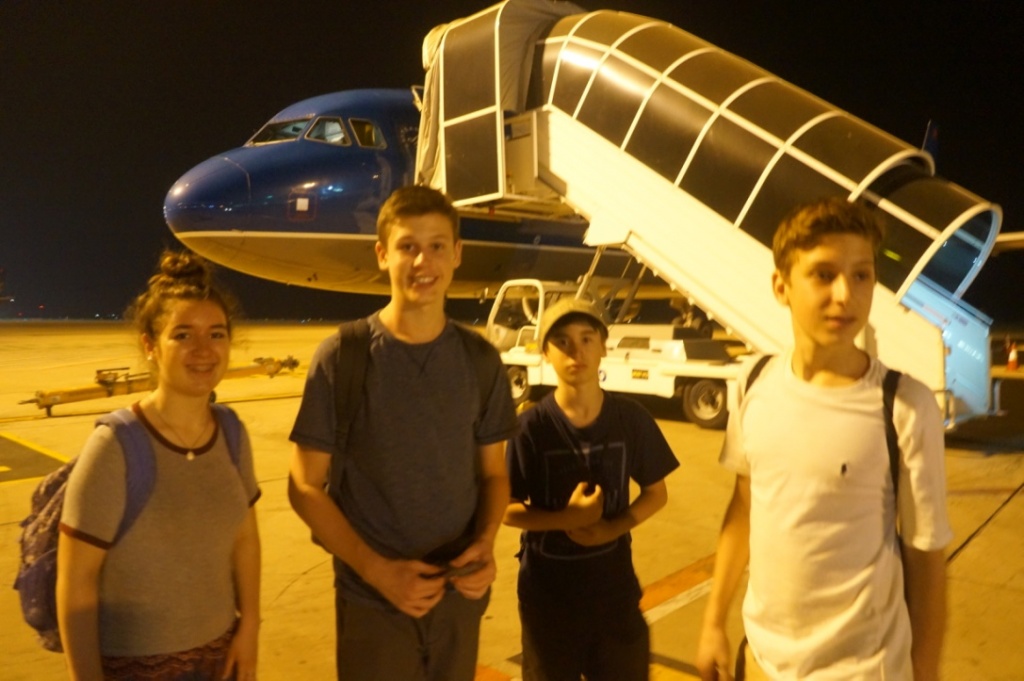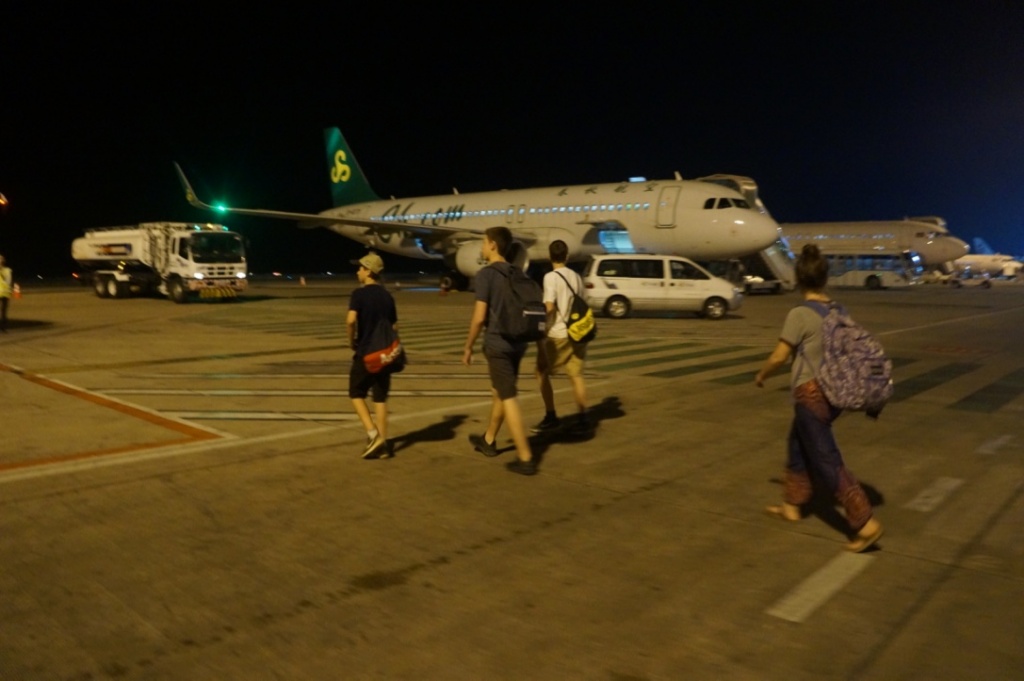 We arrived in Vietnam and laughed so hard at the sign to greet us: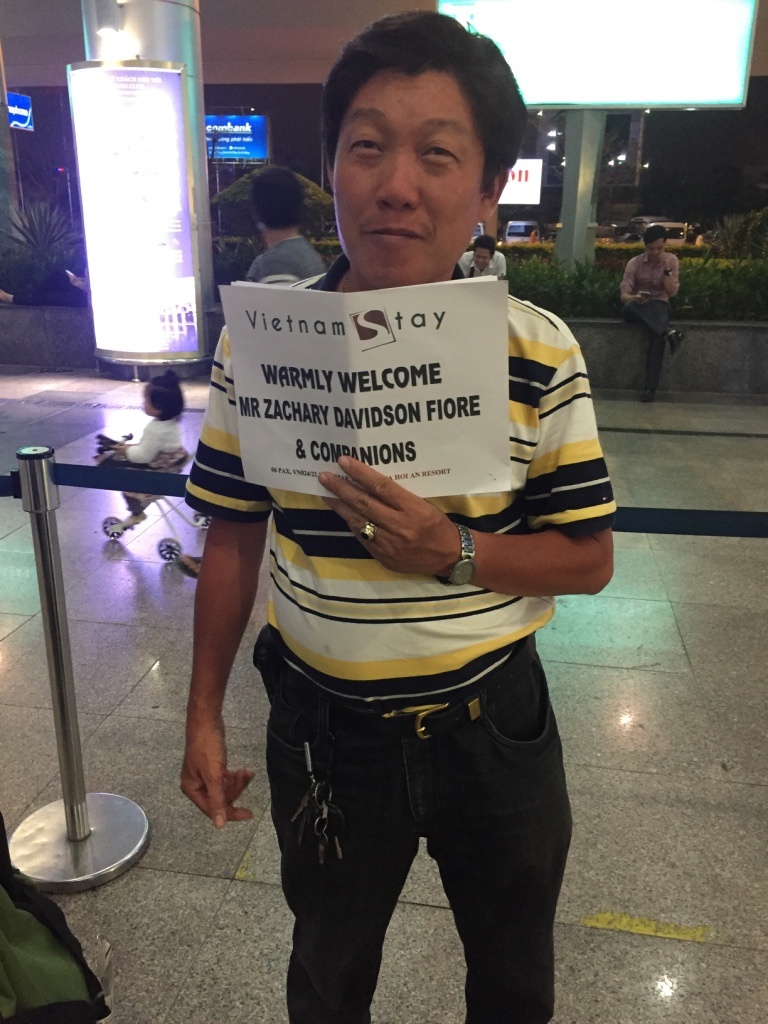 Could it be any more priceless!?
We checked in to our hotel and checked out the closets and found some attire: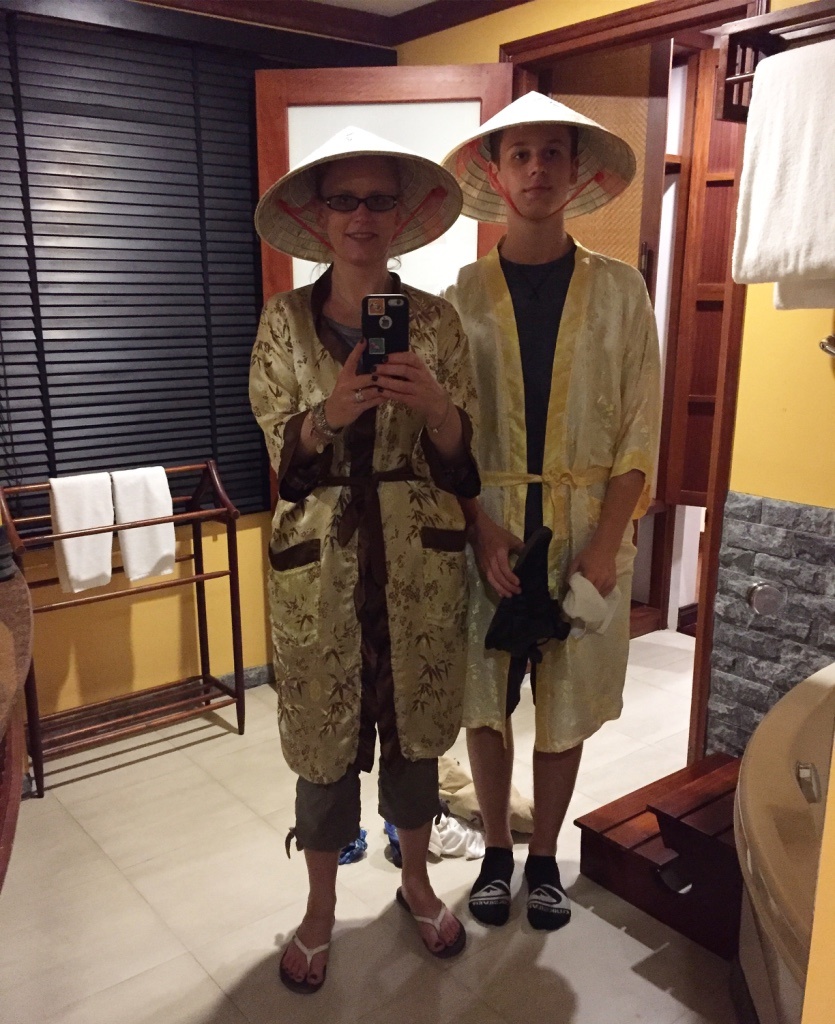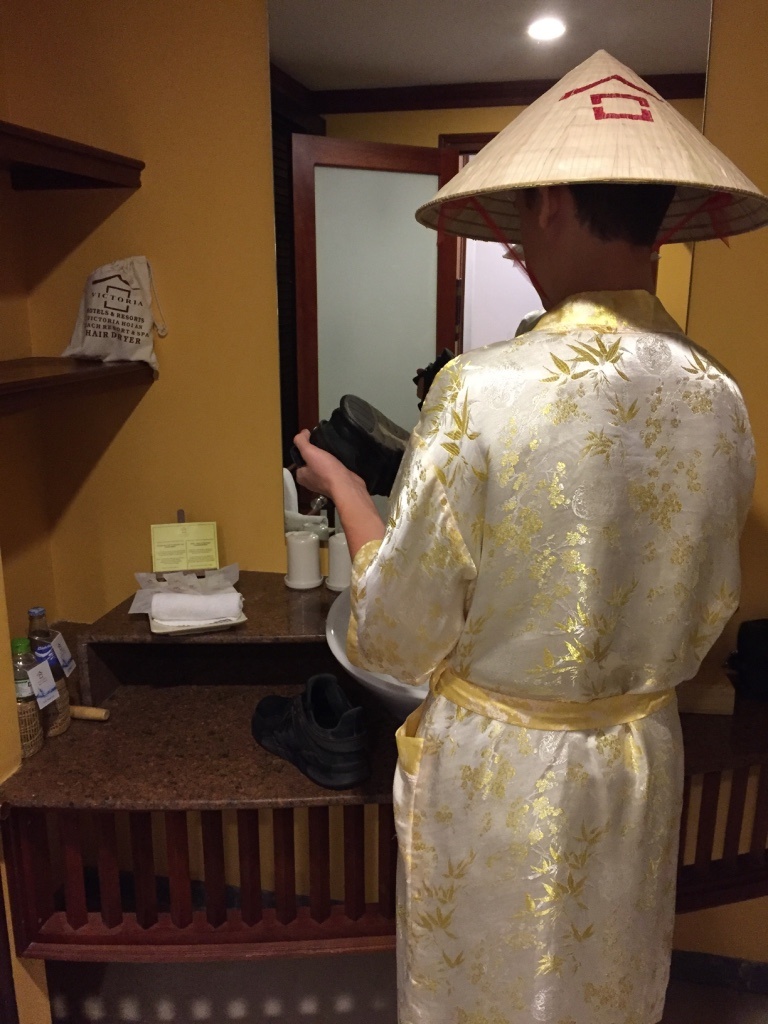 Pure awesome.
We crawled into bed and with prayers of gratitude, fell asleep.