On our way to Siem Reap, our driver stopped at a little market in a place called Skun.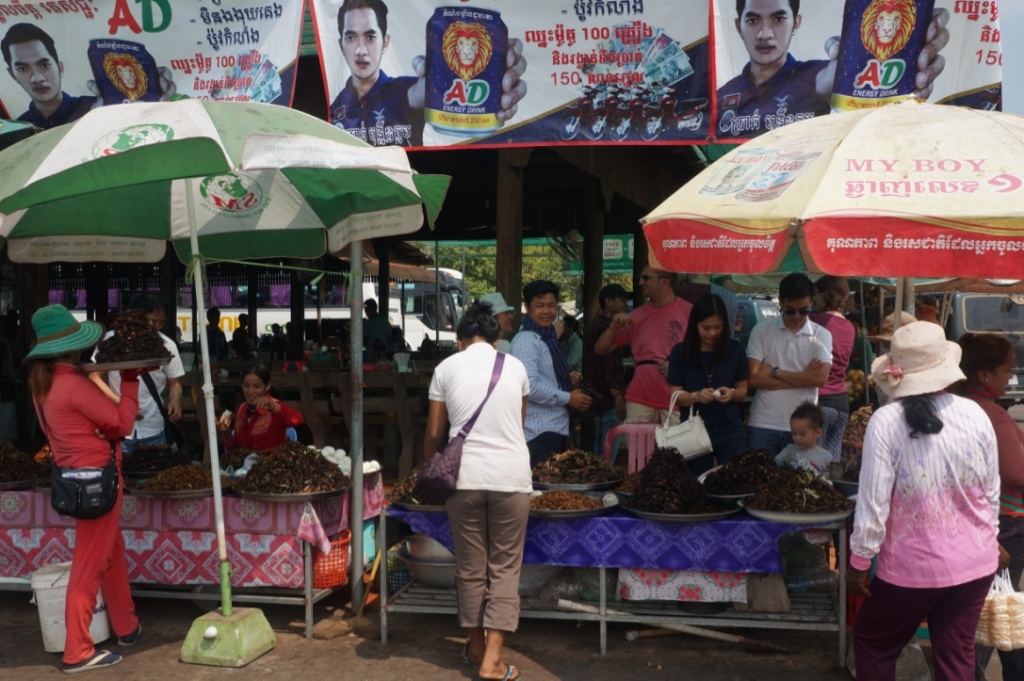 There, they have for sale deep fried bugs.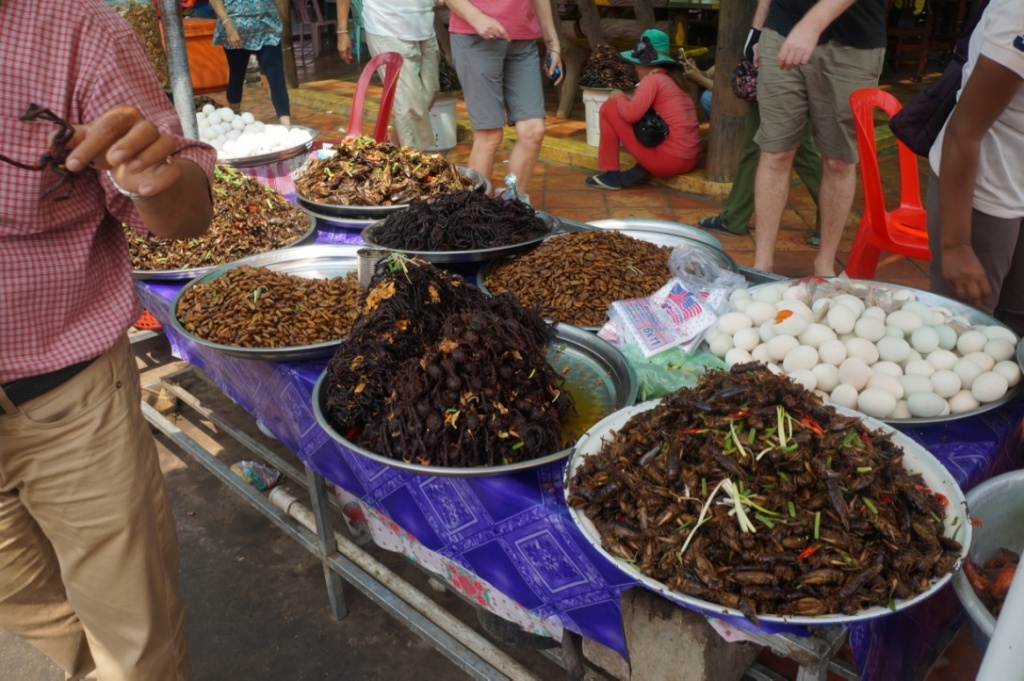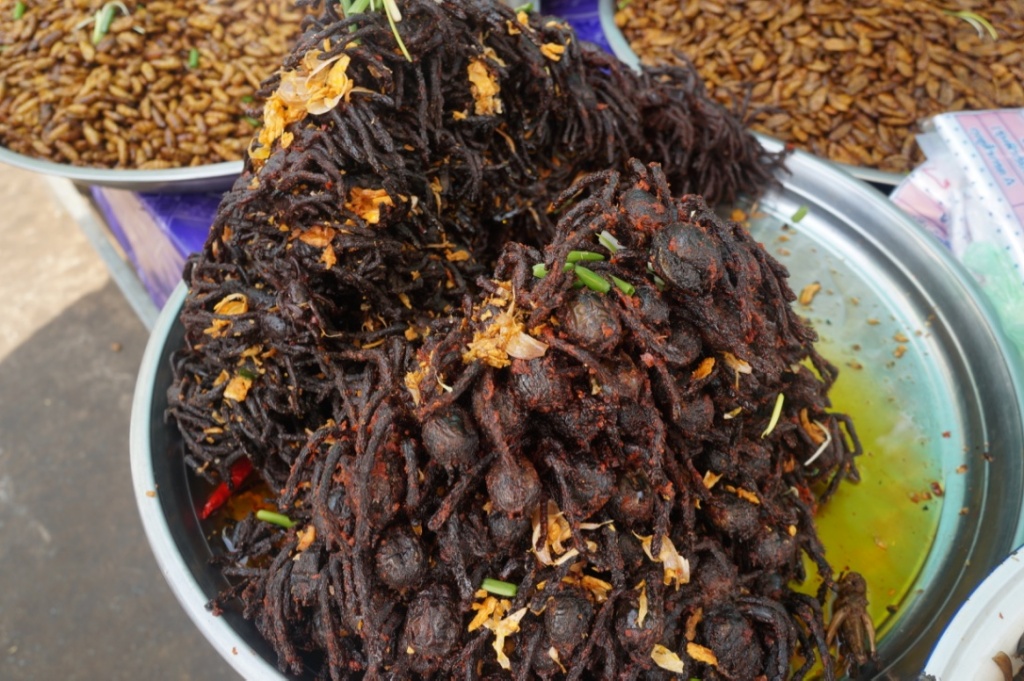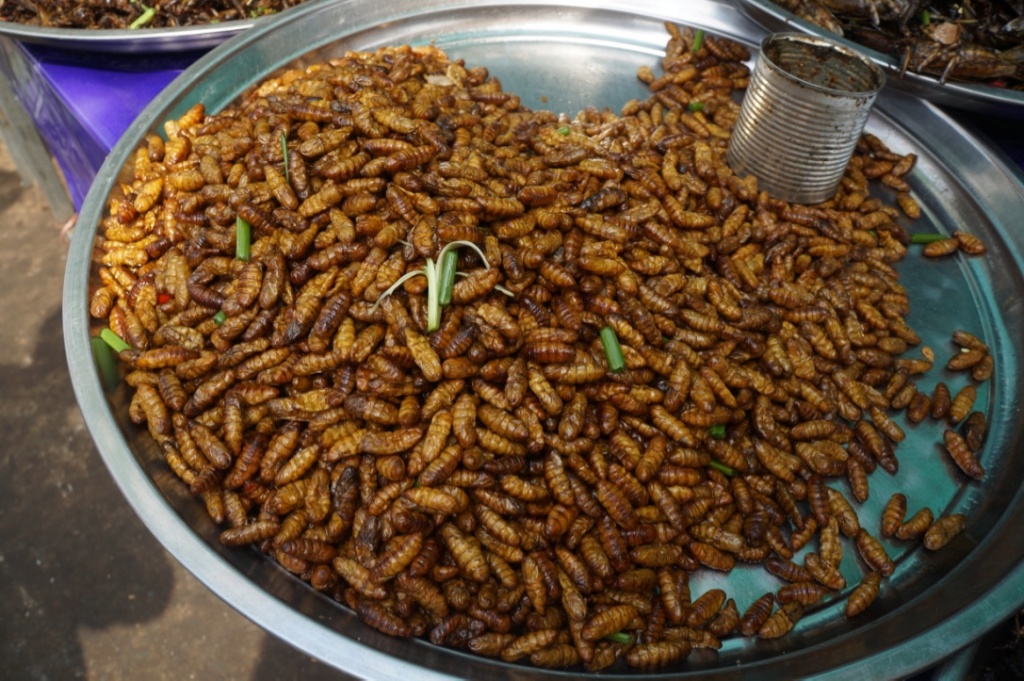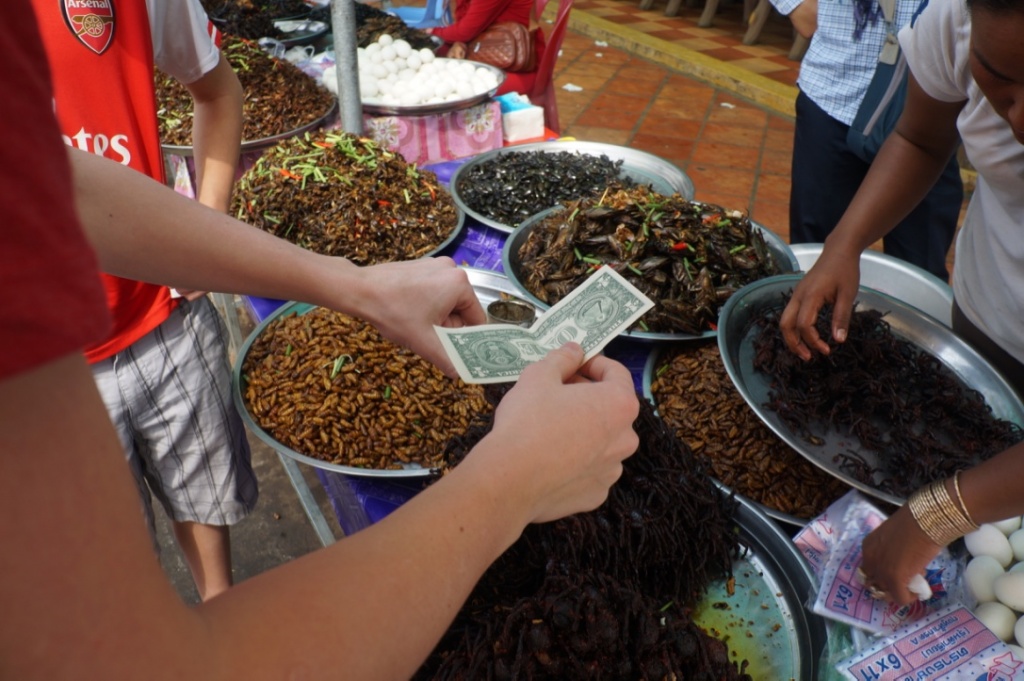 Gross.
But my brave boys wanted to try: spiders and scorpions. Impressive! We got some good photos and videos of it: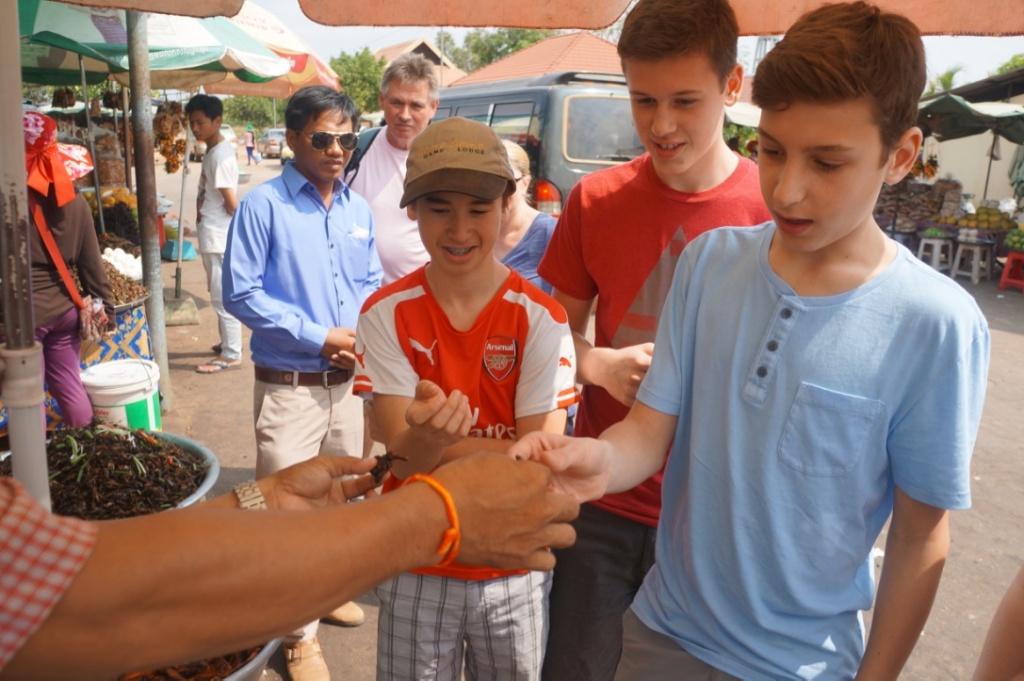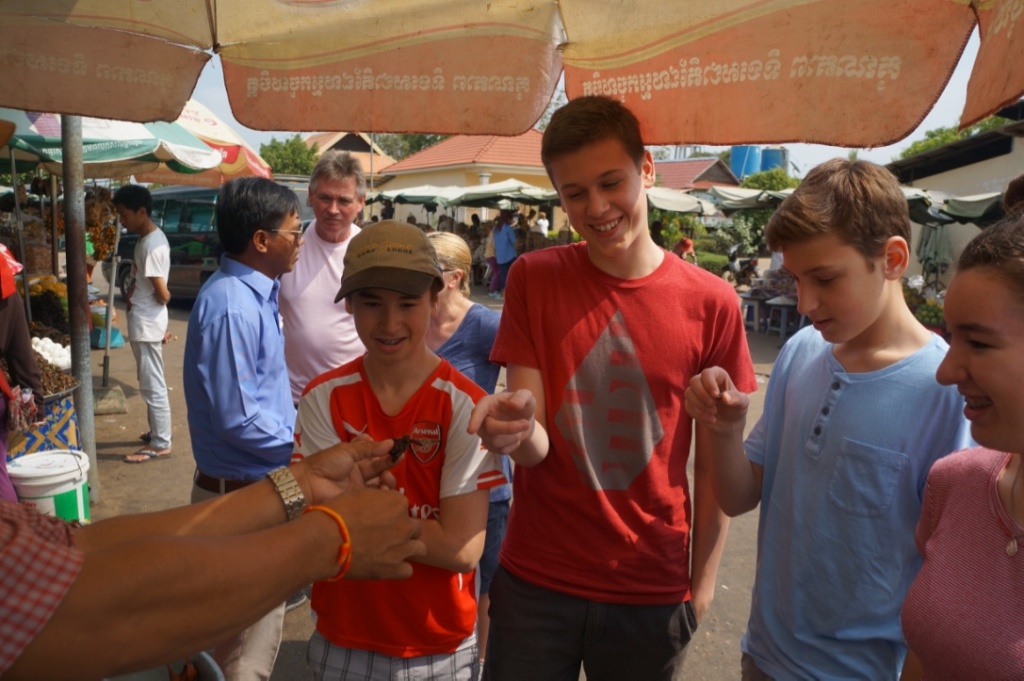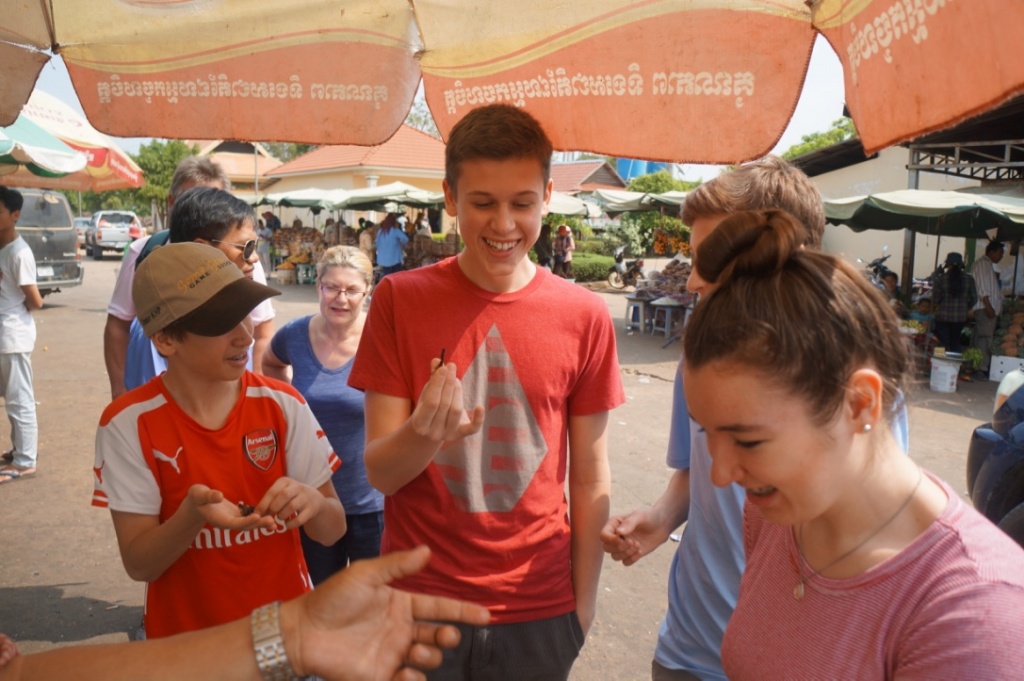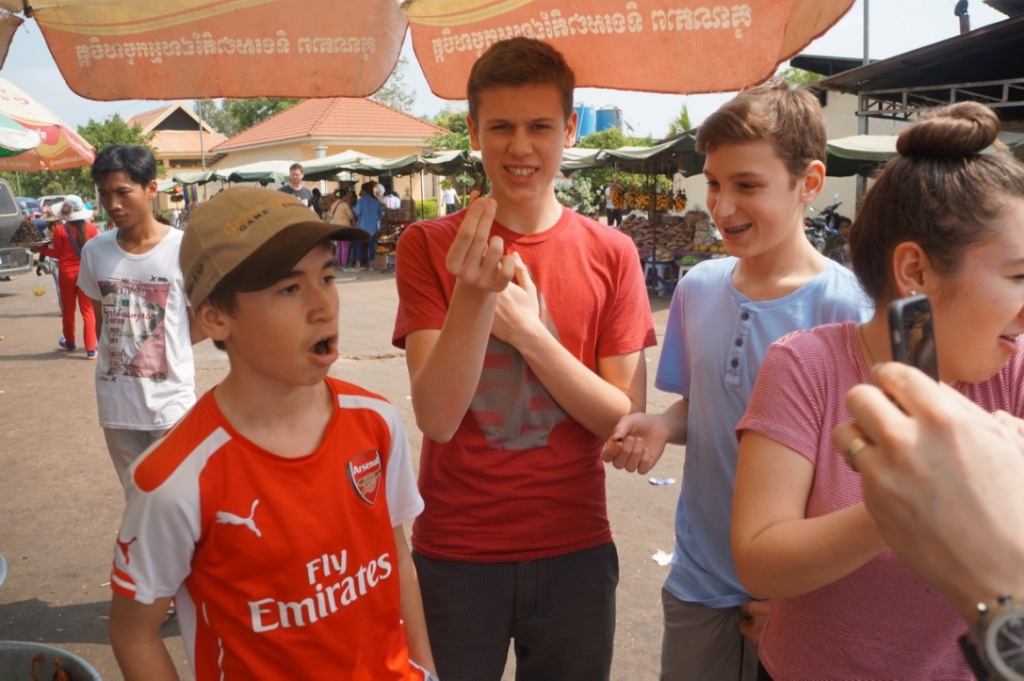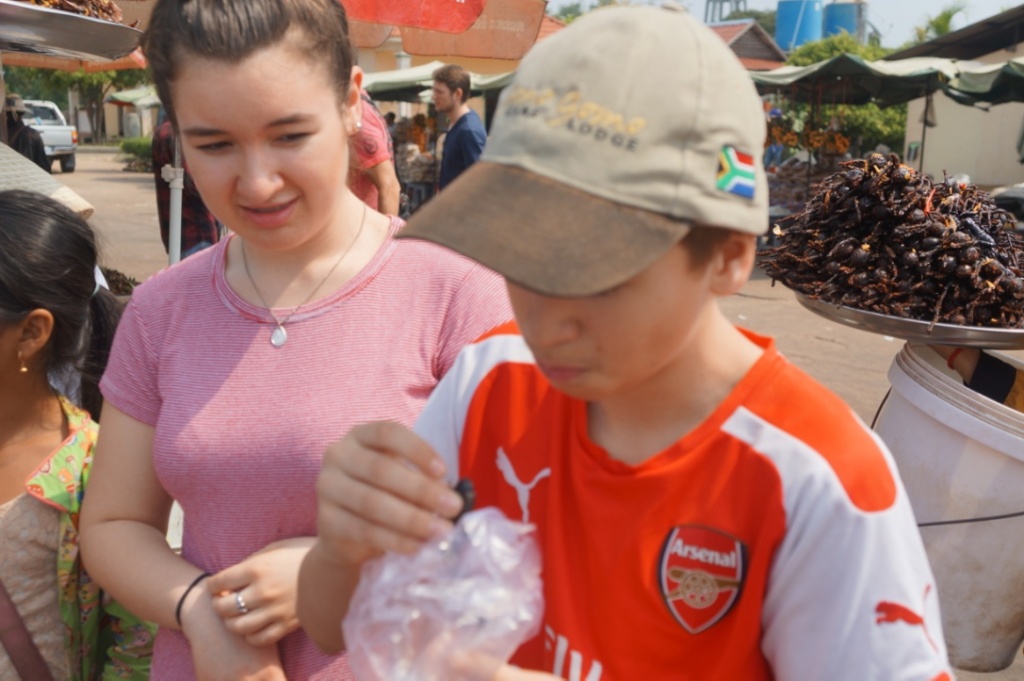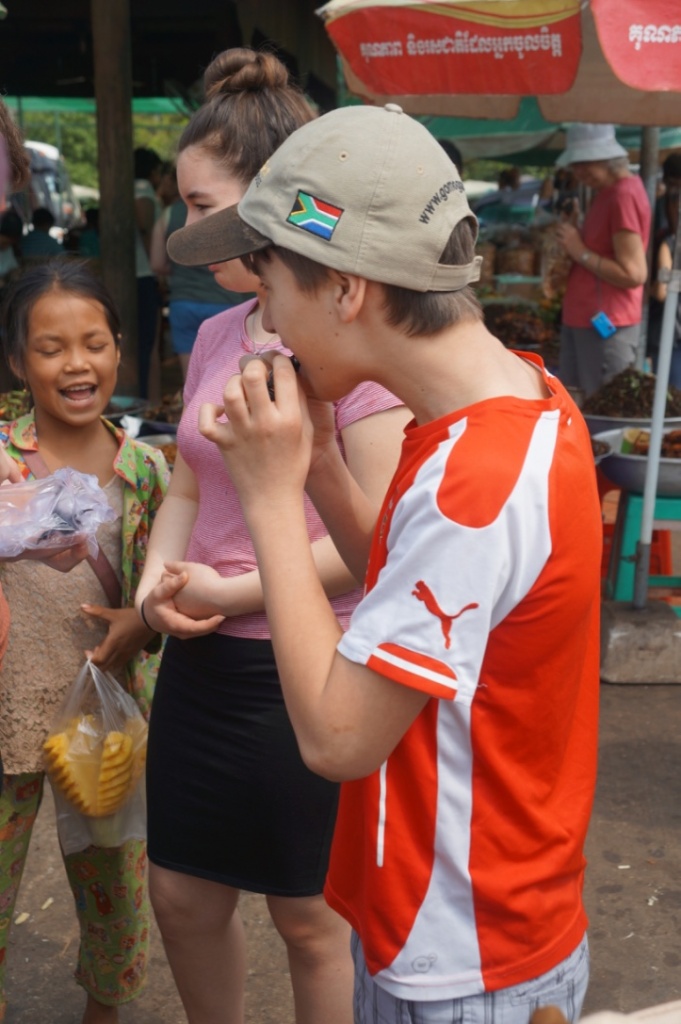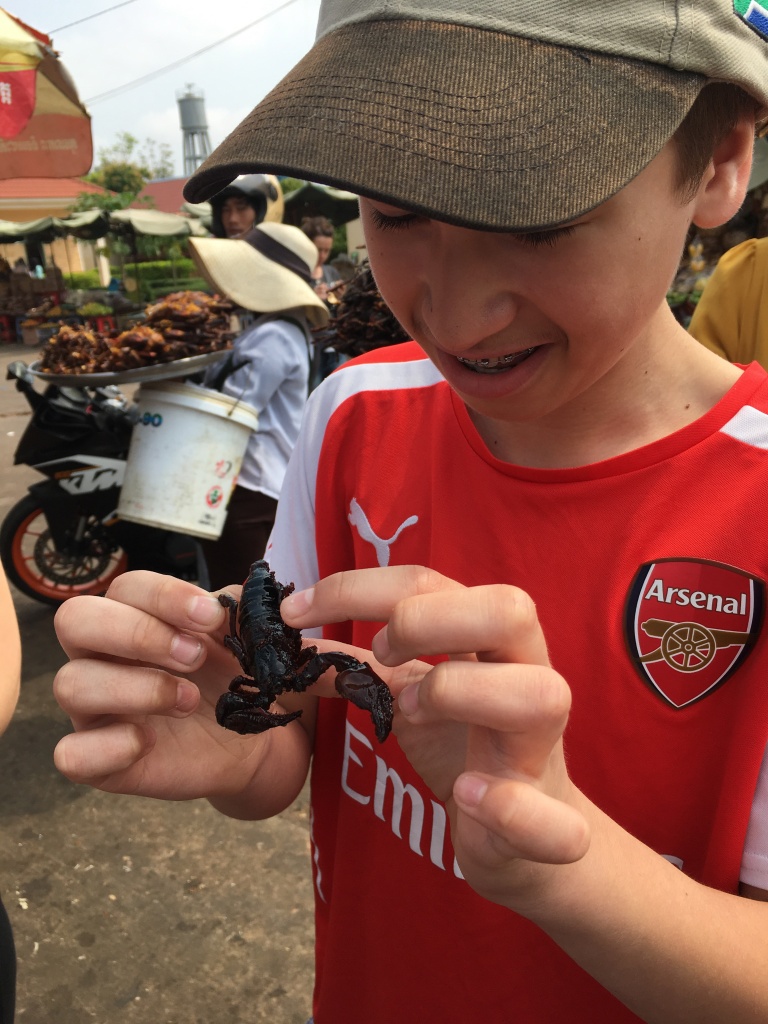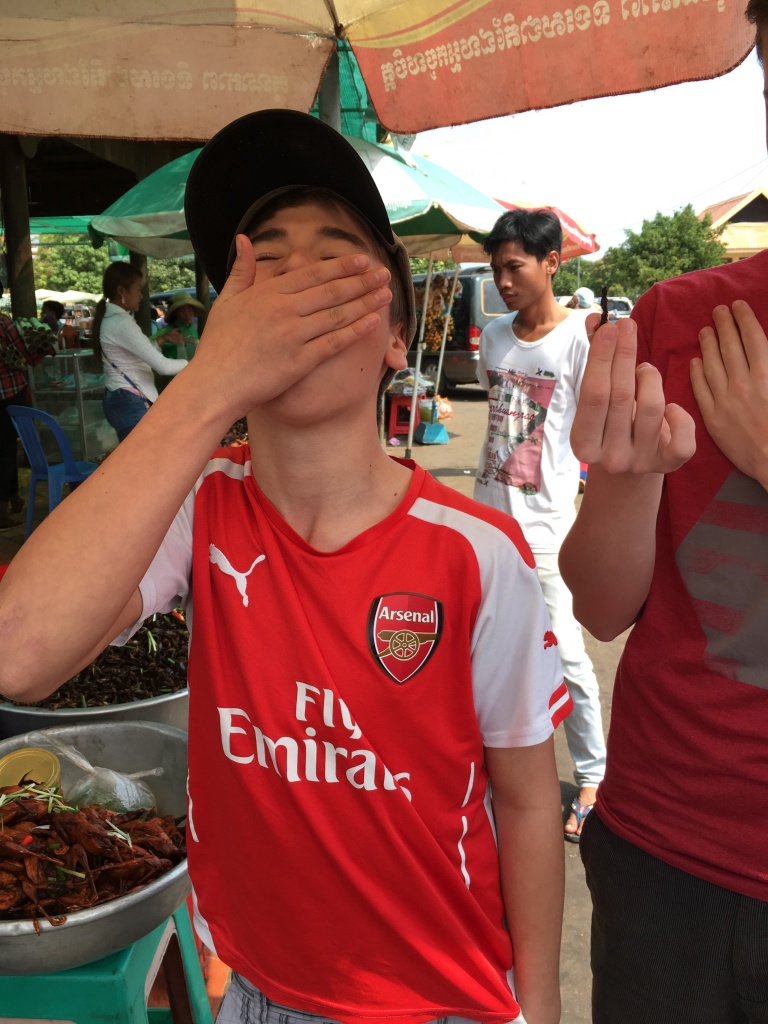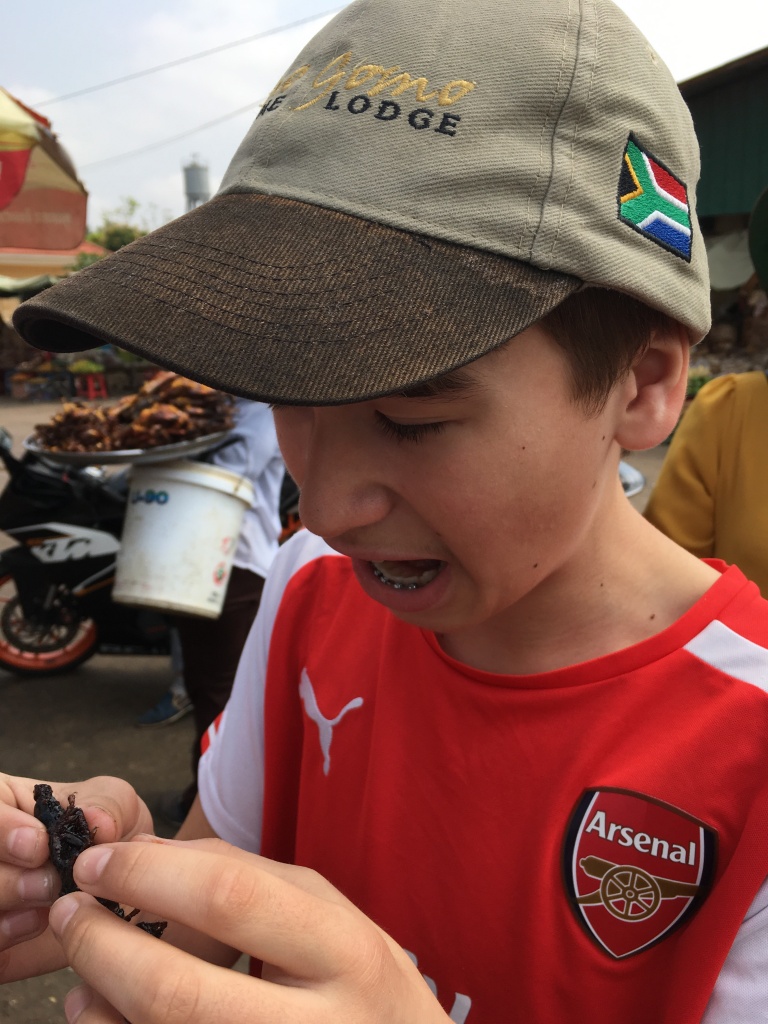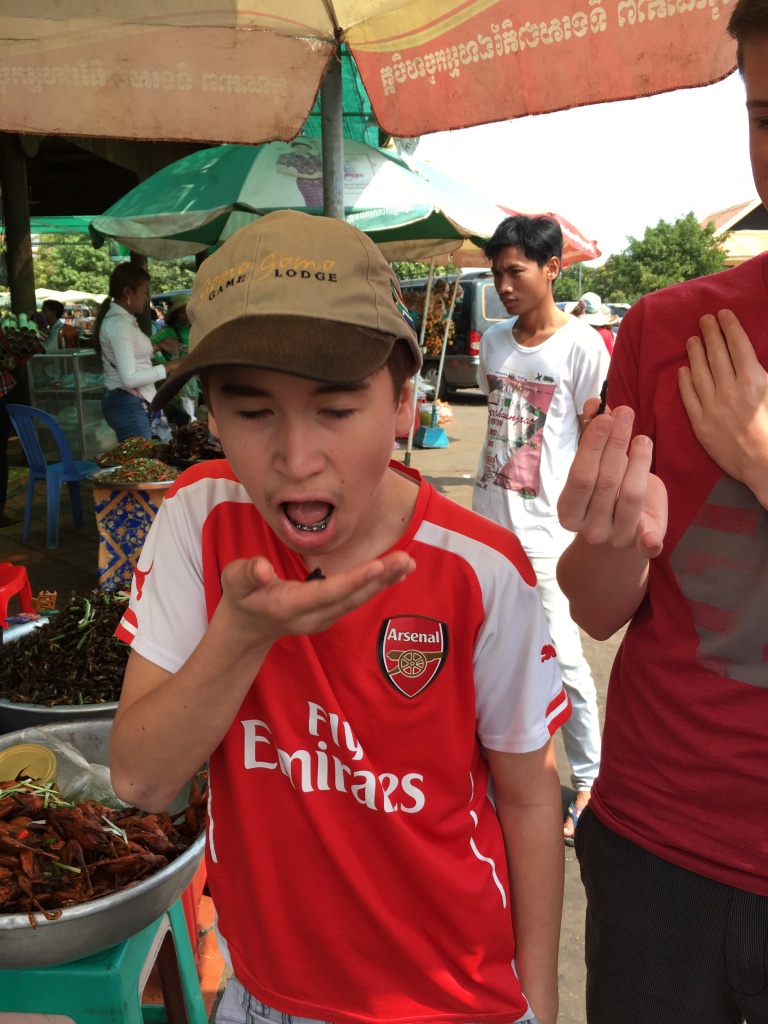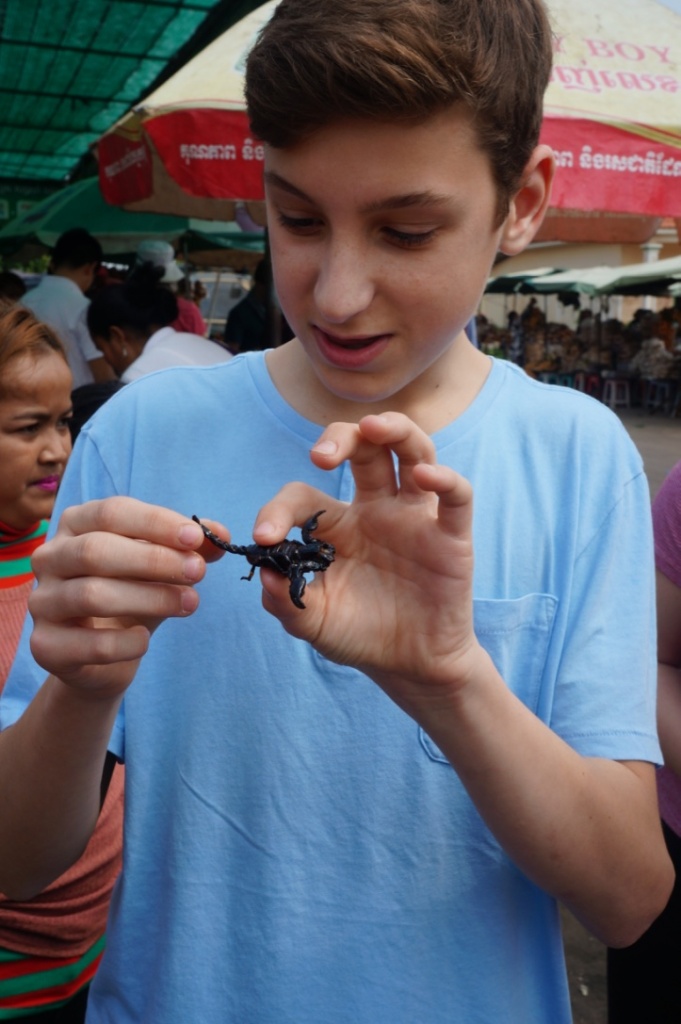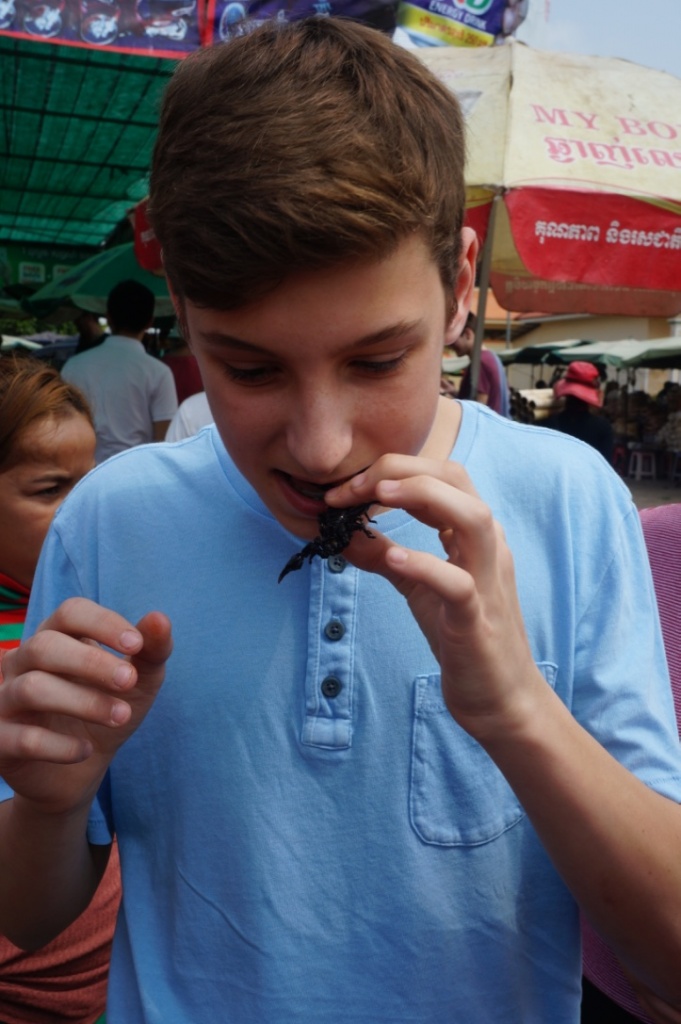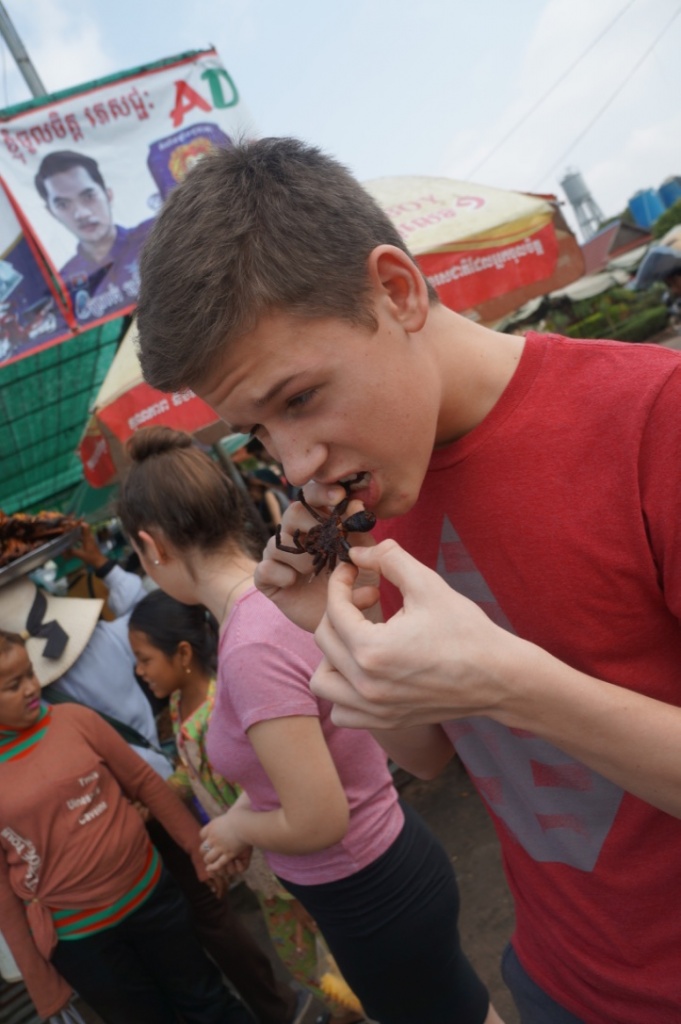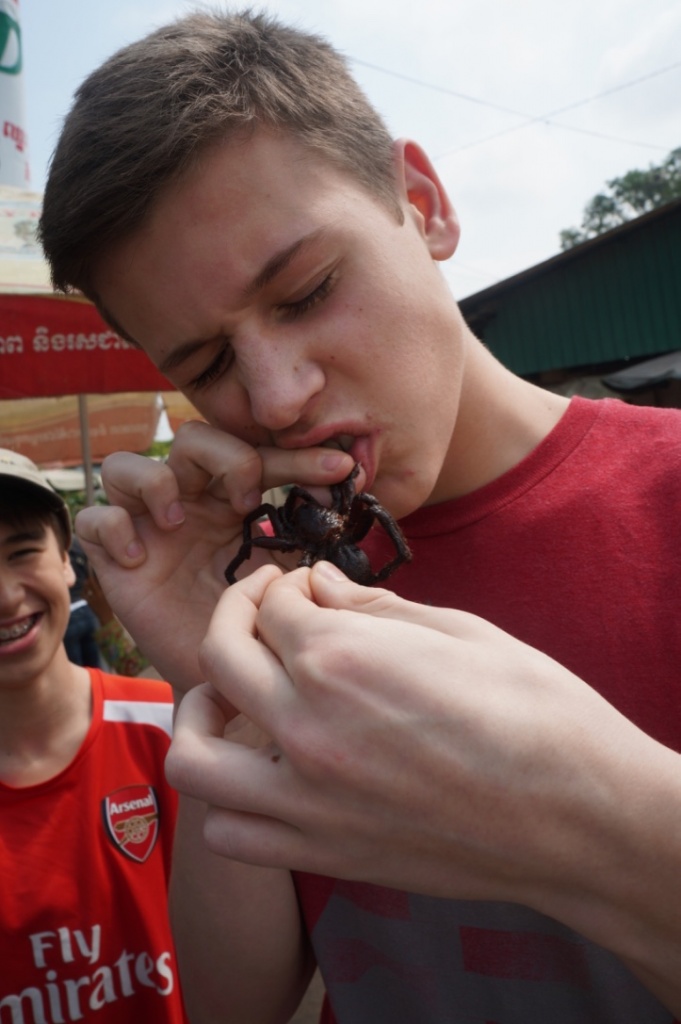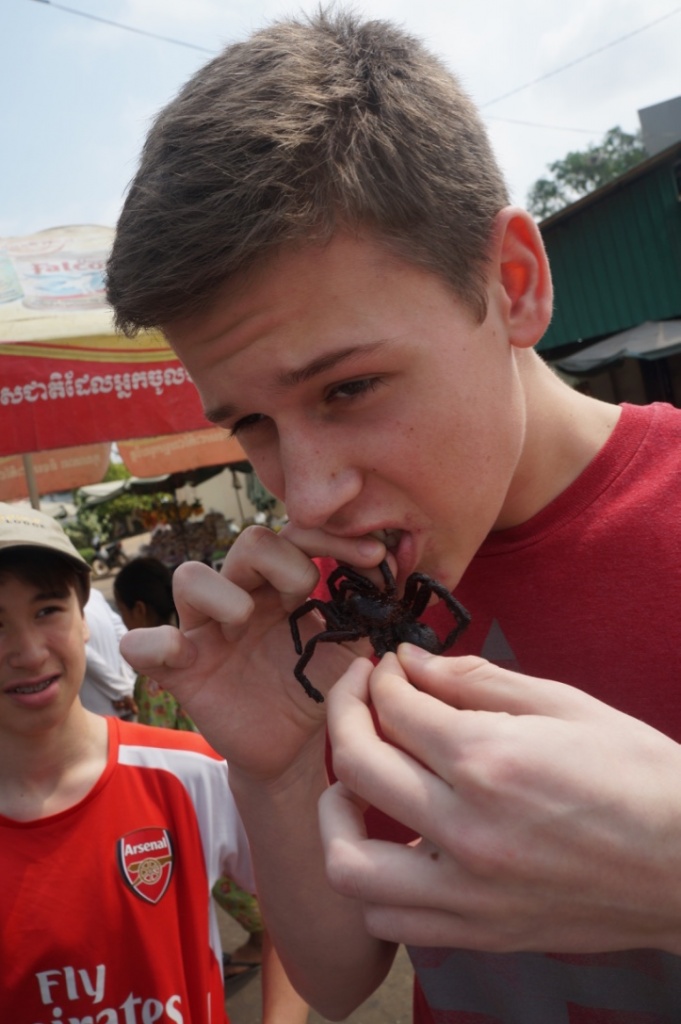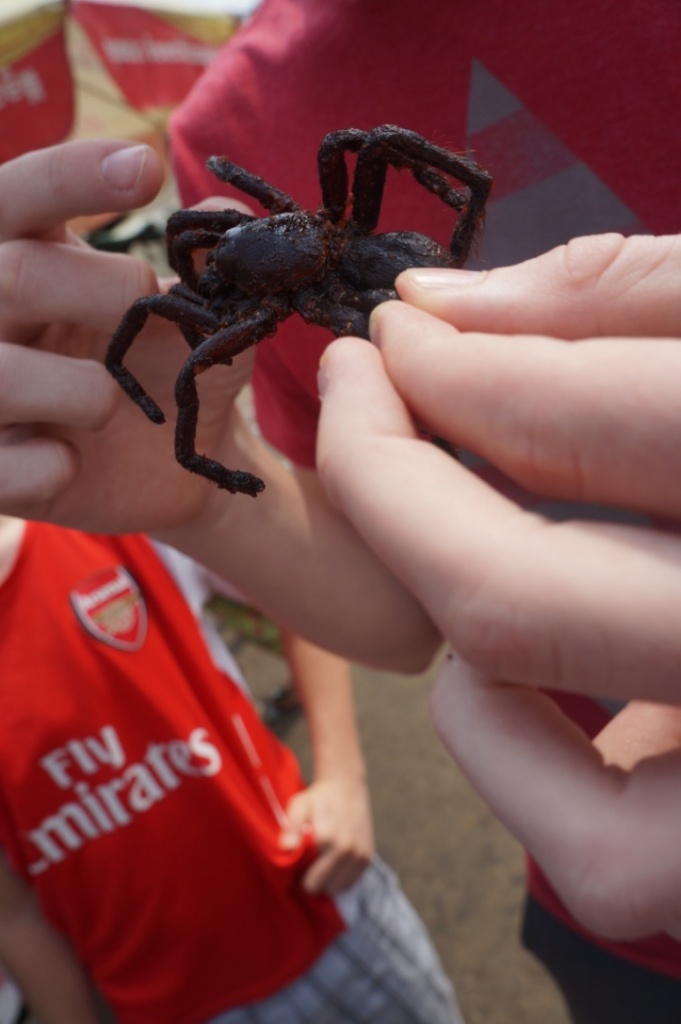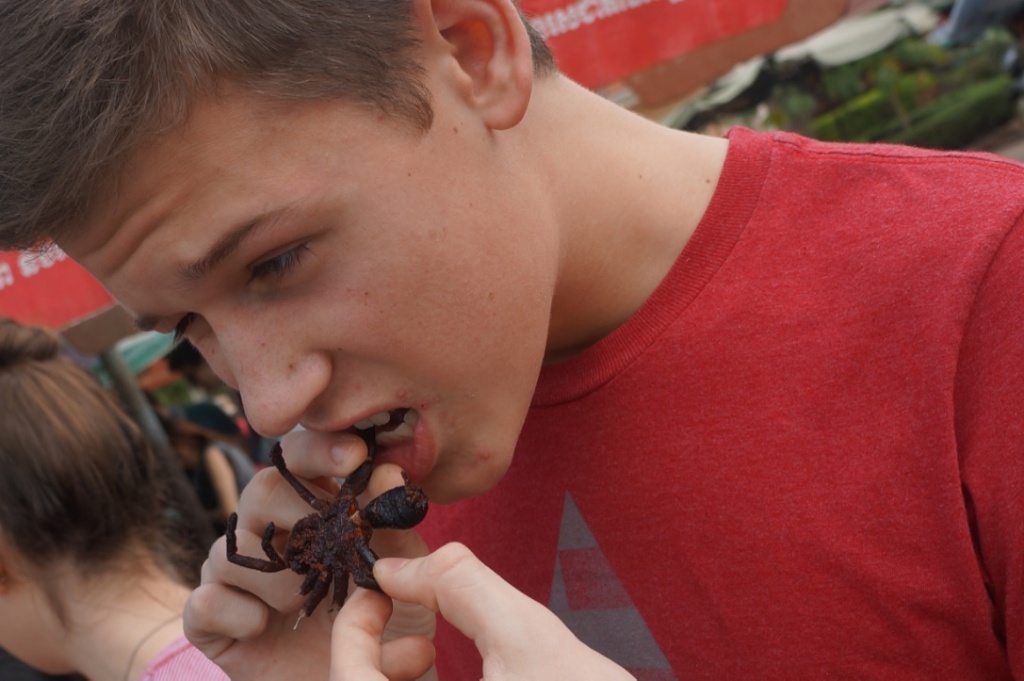 Josh and Zandra held a live one: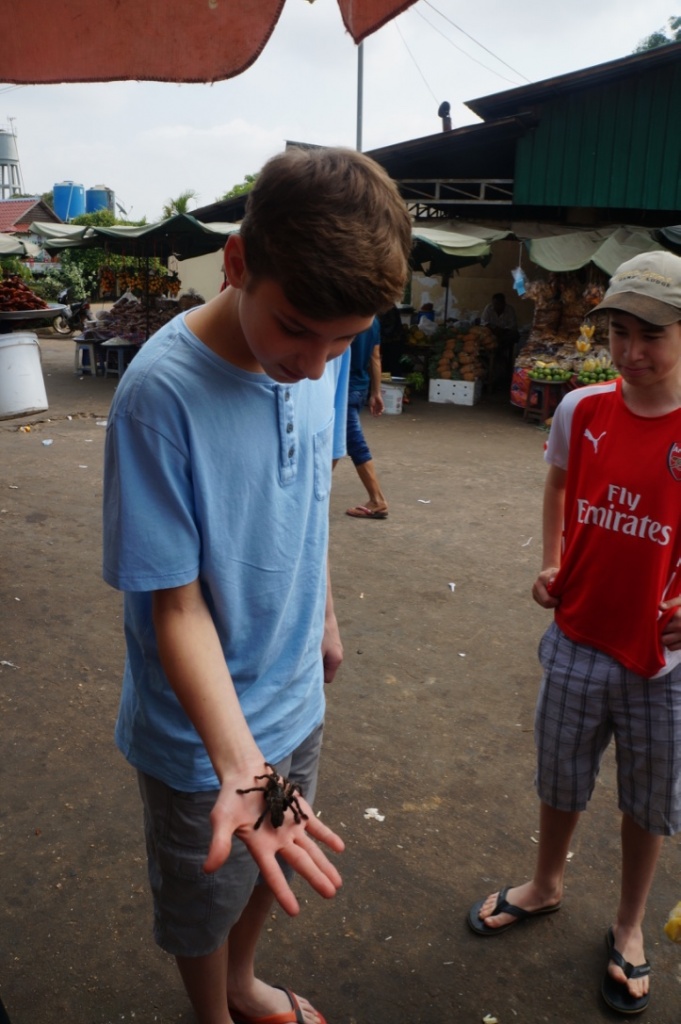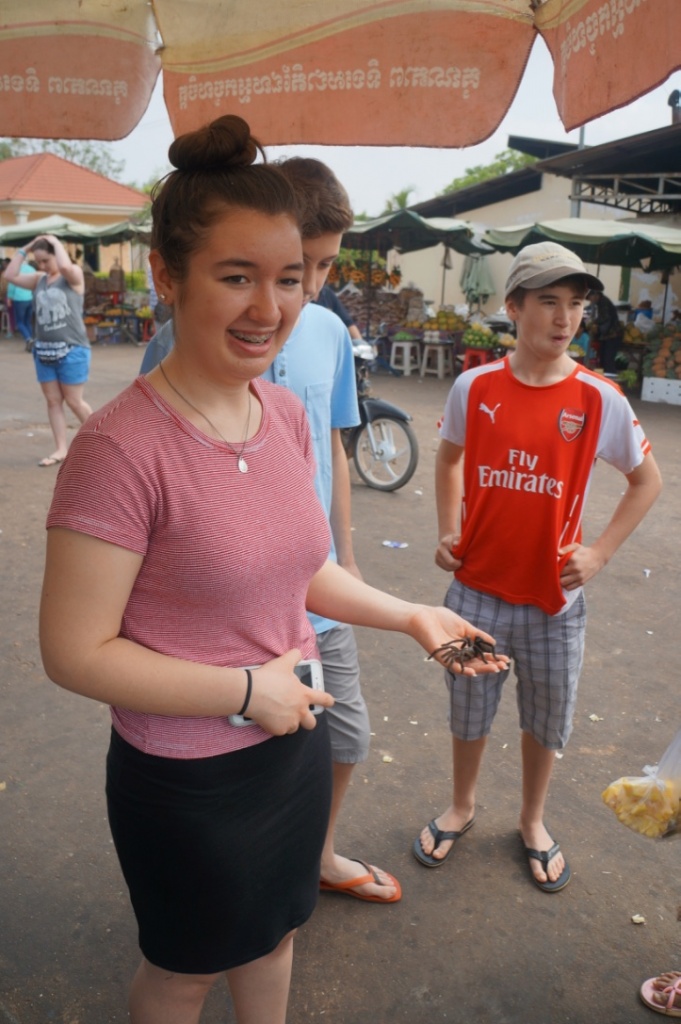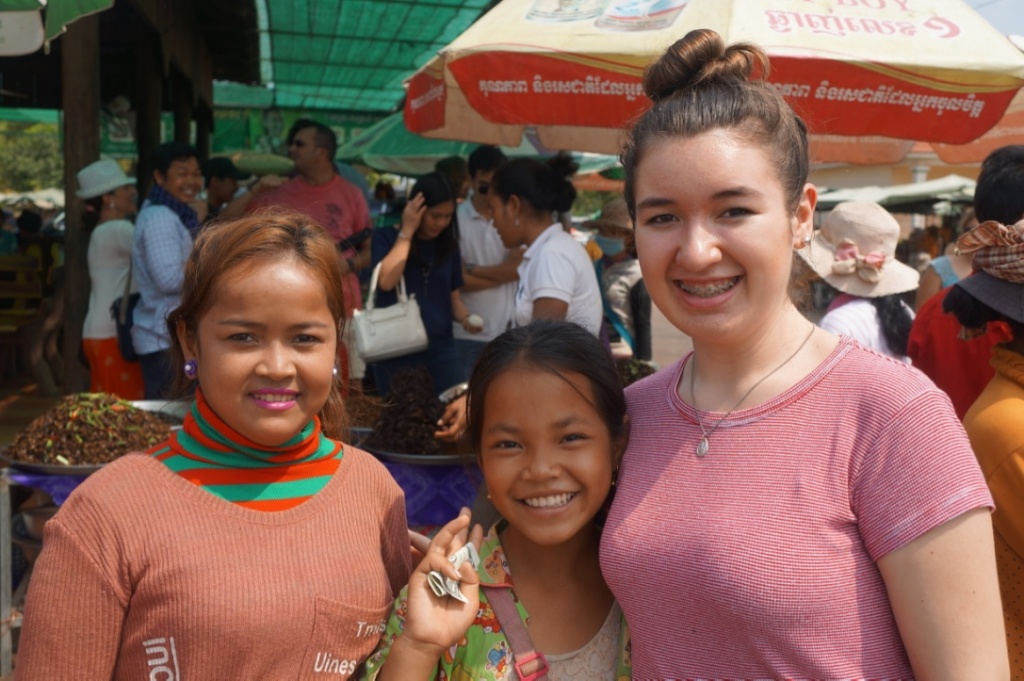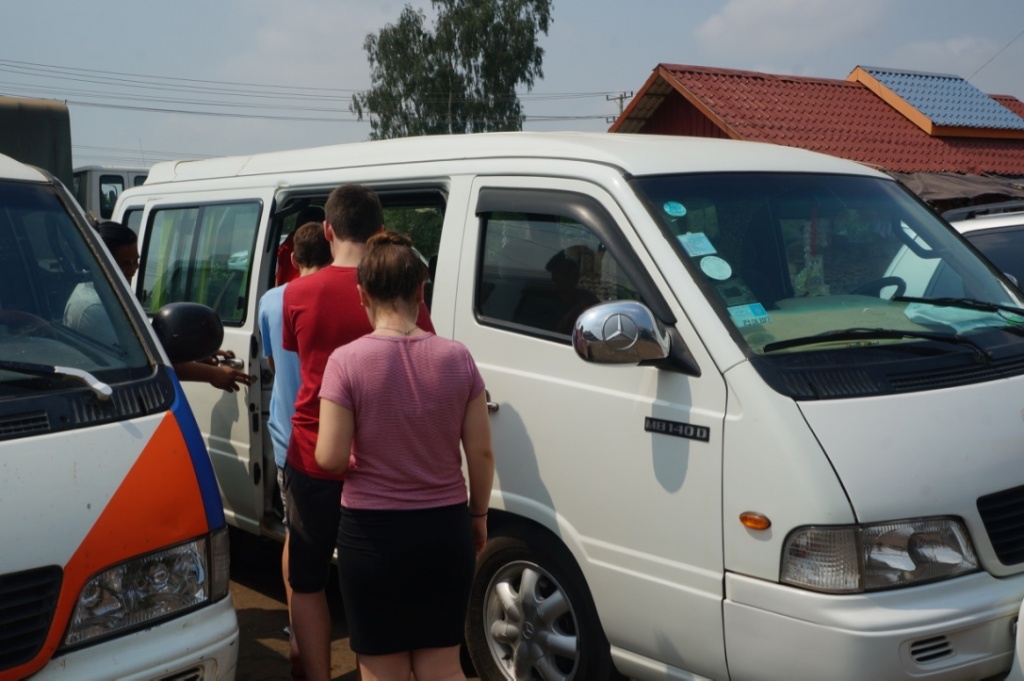 We continued on our way and then stopped in a little town for lunch. We pretty much all ordered the same noodle dish (except for adventurous Rob) and Josh was mortified again at the amount of vegetables with the noodles. Poor guy. Good thing he had had fried rice for breakfast!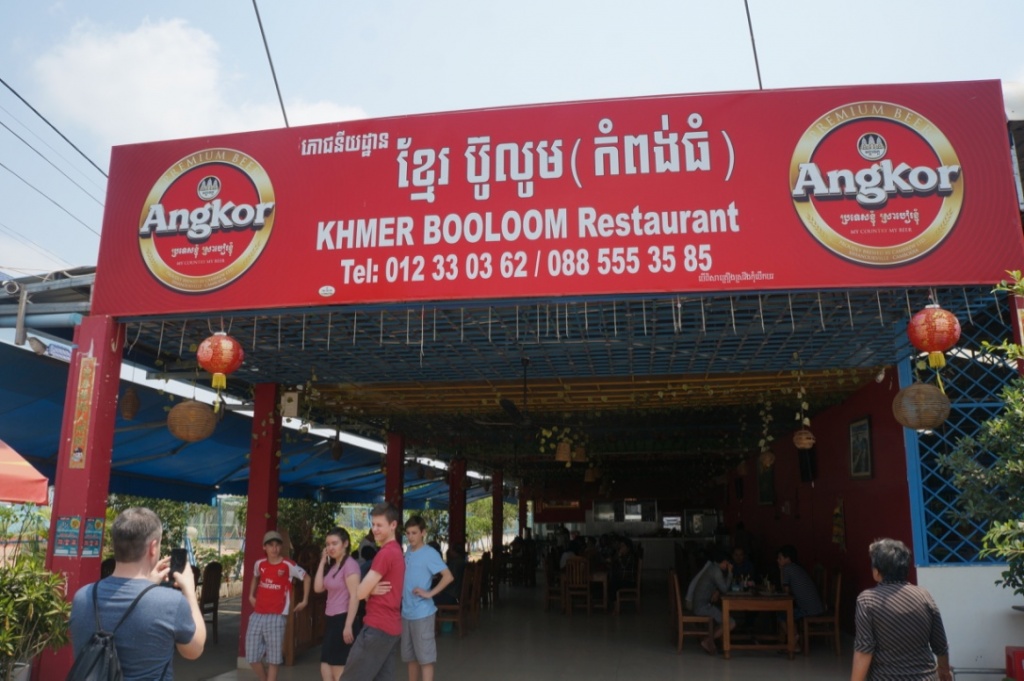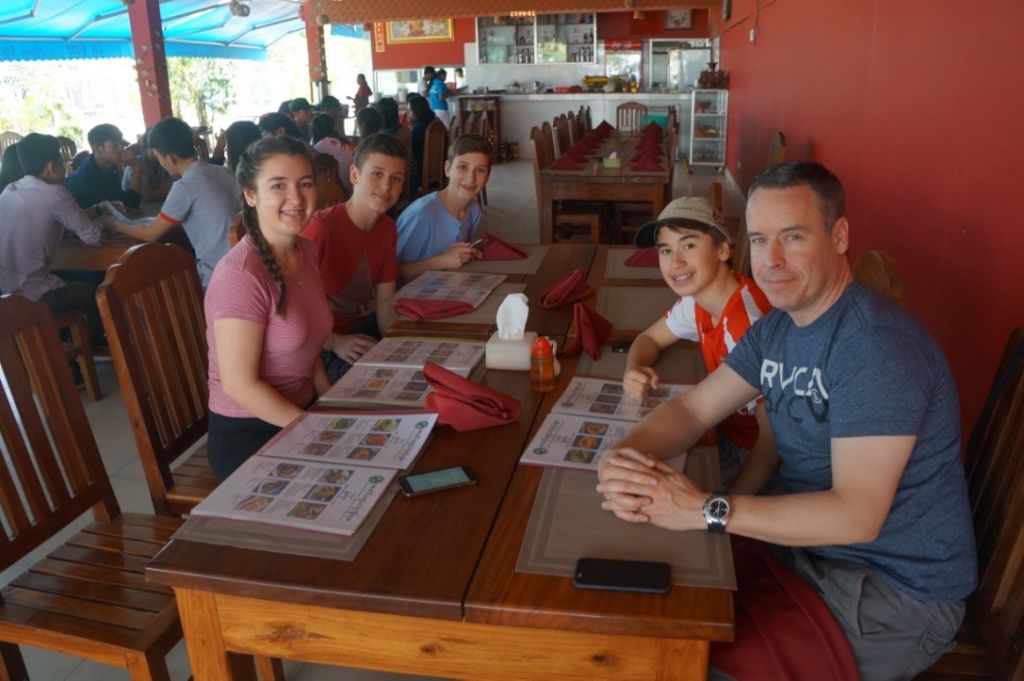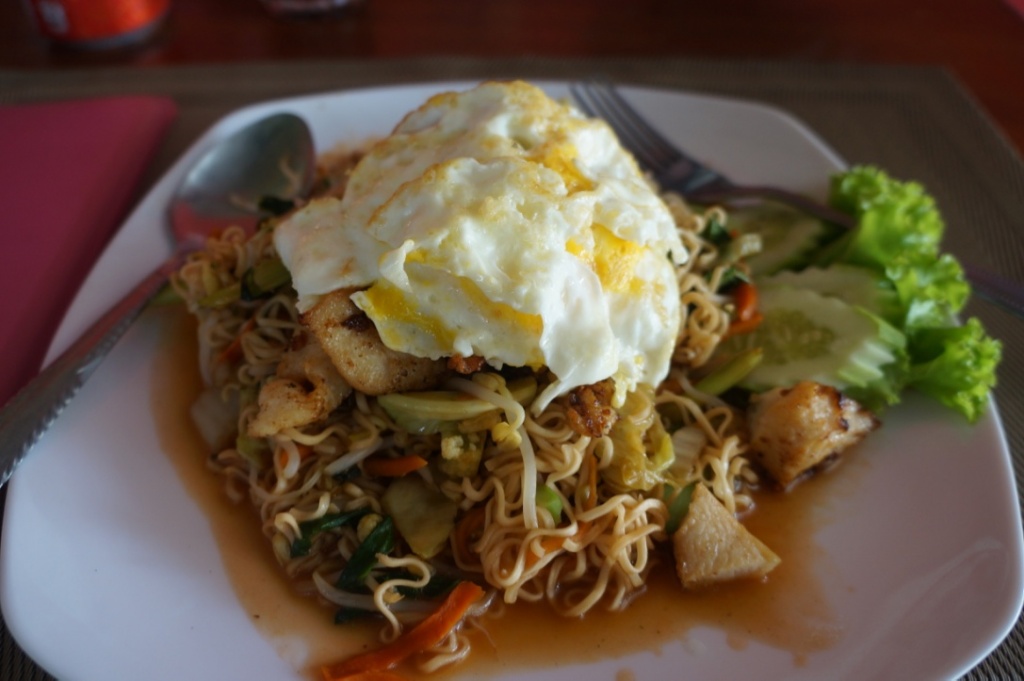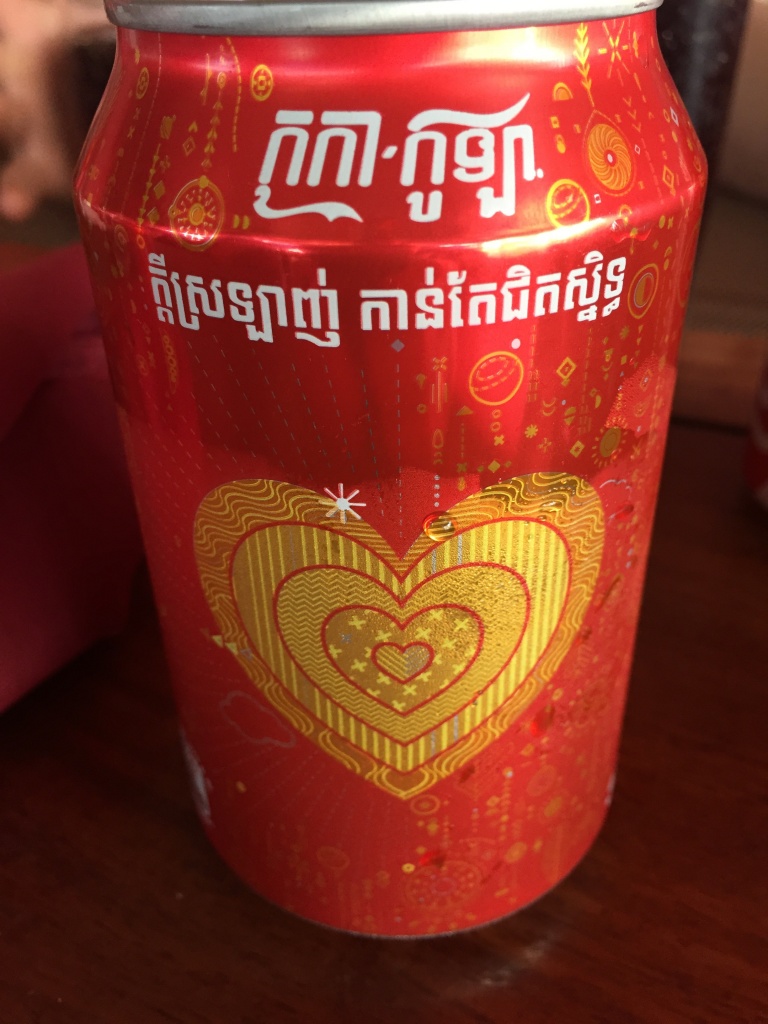 We continued on and stopped at an area called Sambor prei kuk, where we saw some pretty incredibly old temples in the middle of nature. After the hustle and bustle of Phnom Penh, the silence in the woods was great — (except for when then cicadas started, but they are pretty cool sounding!)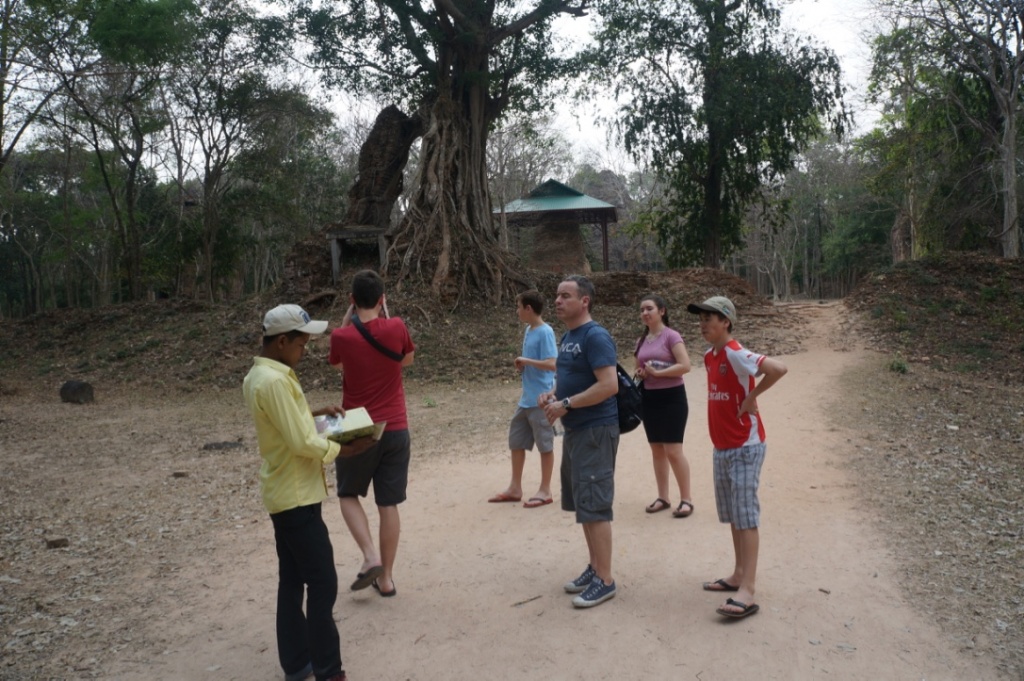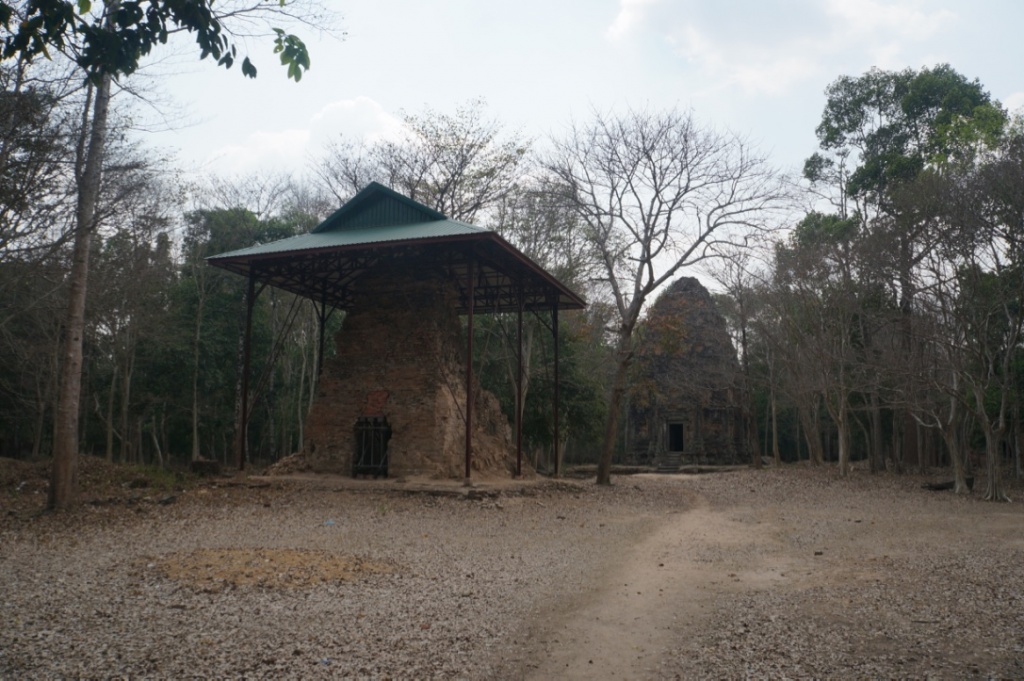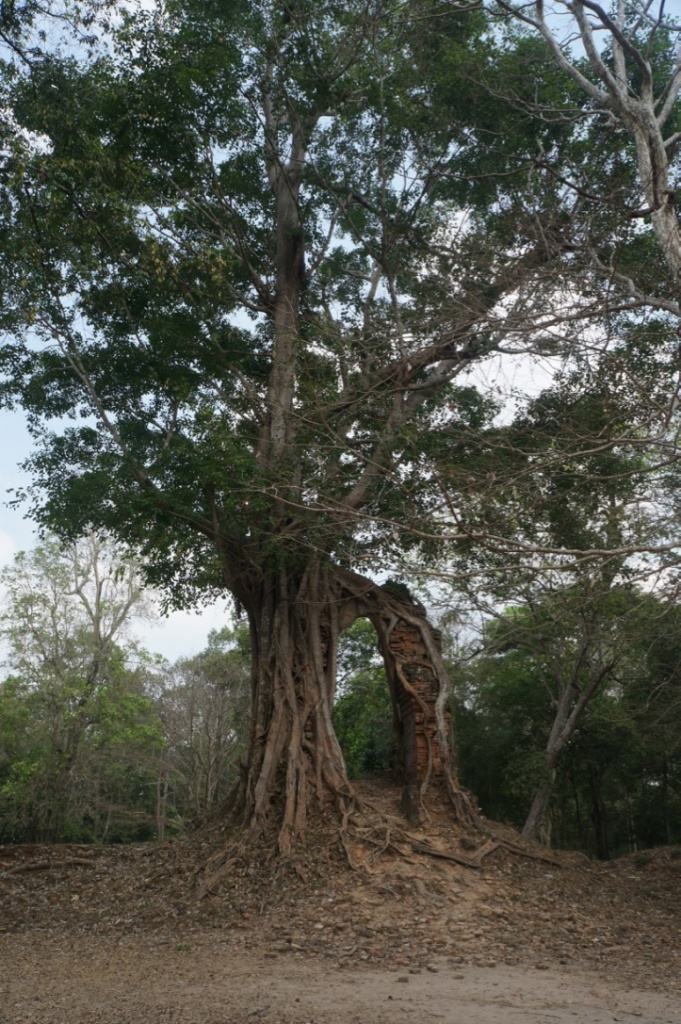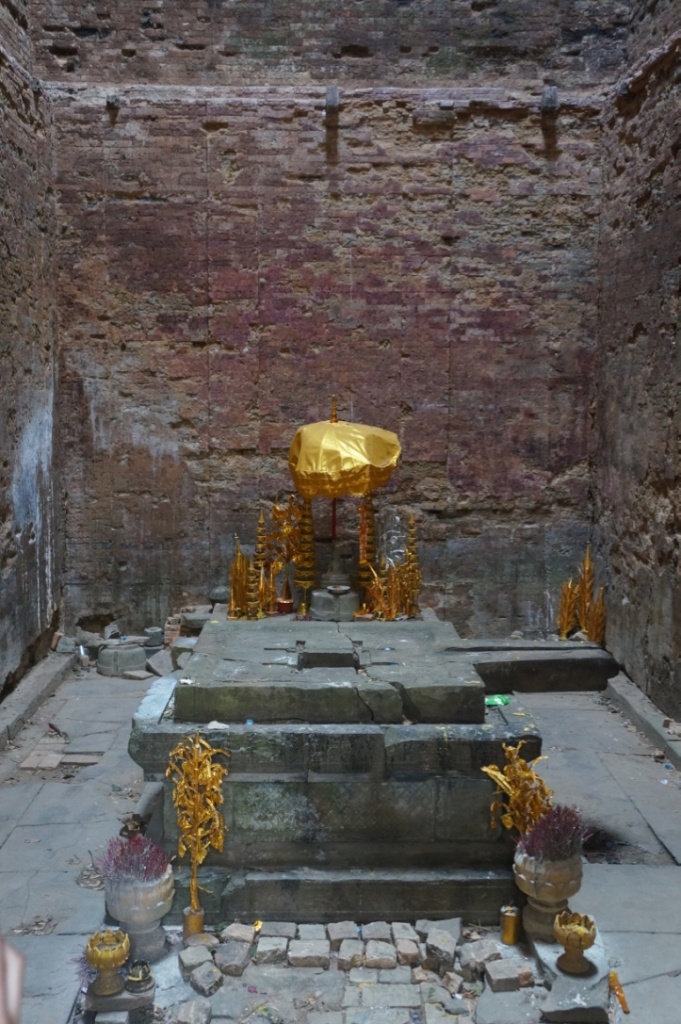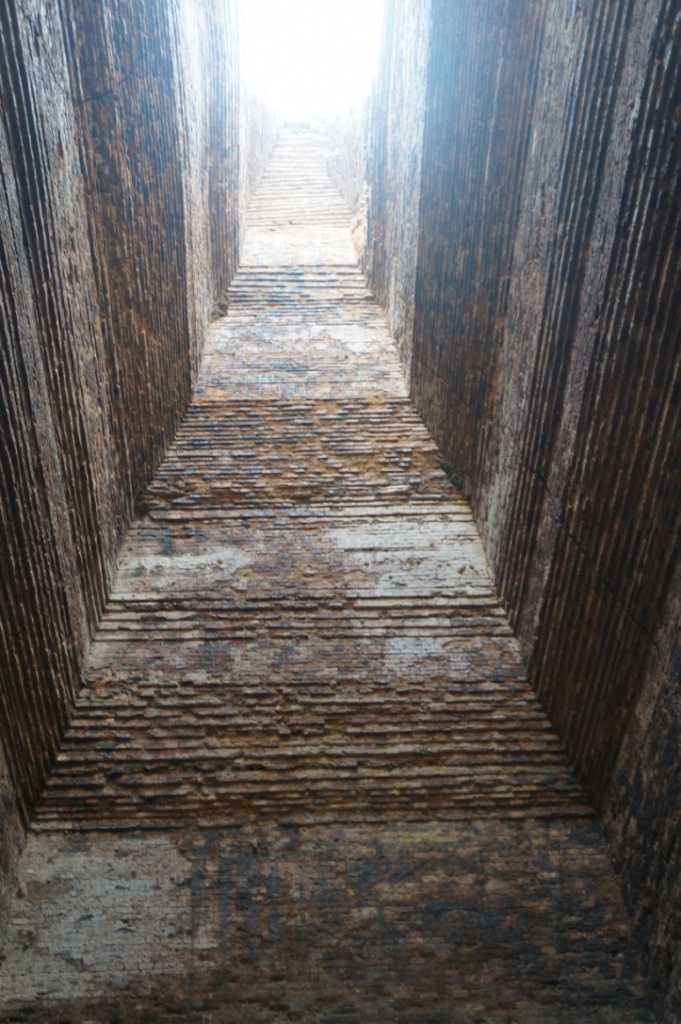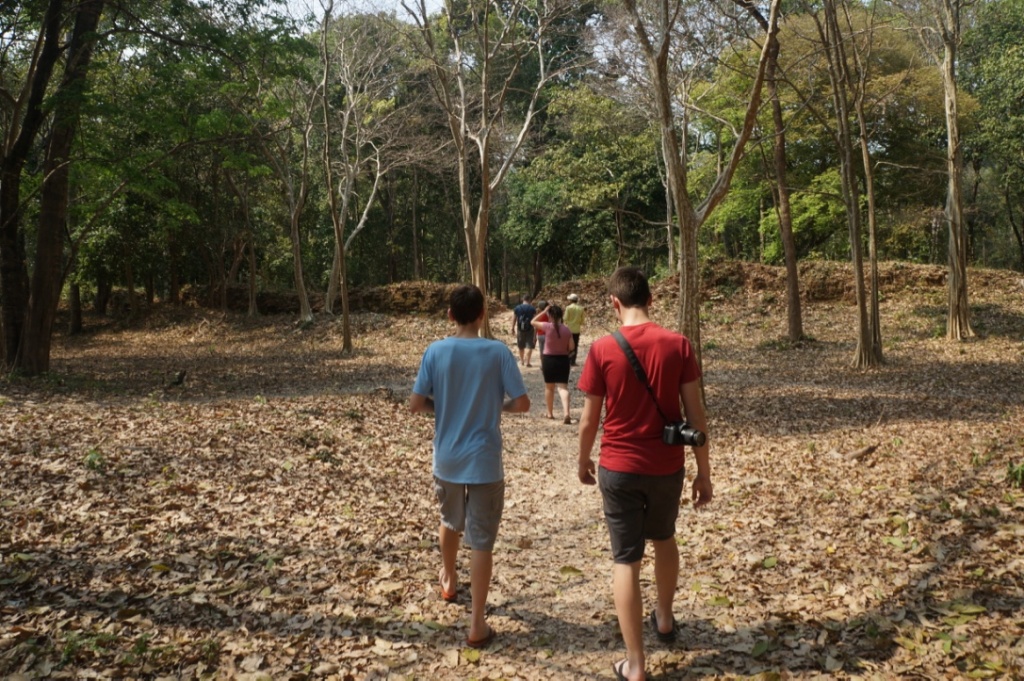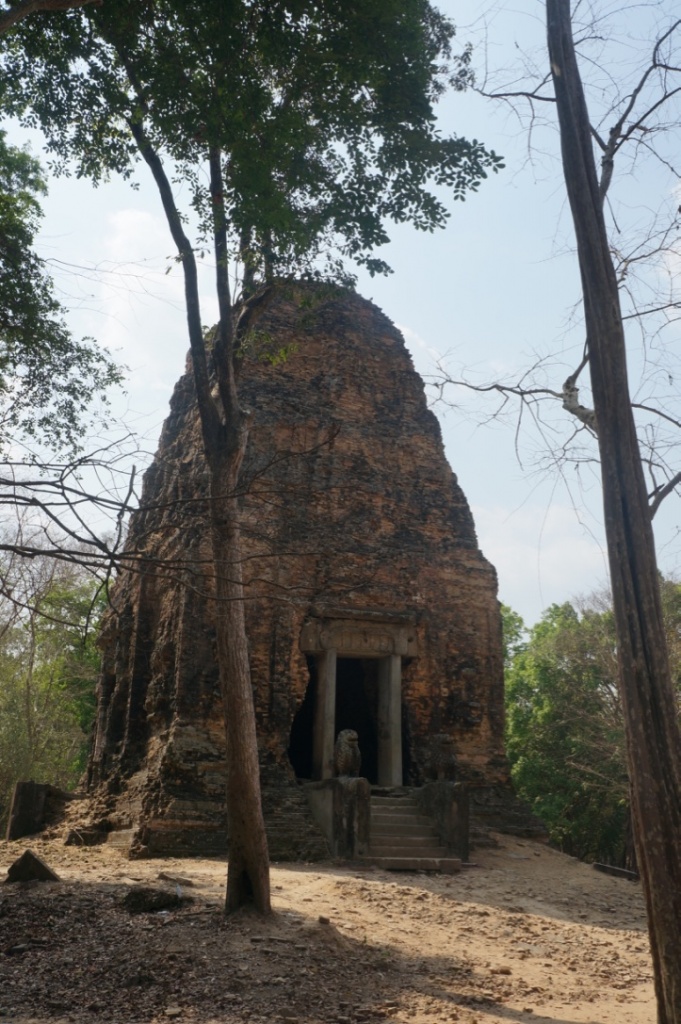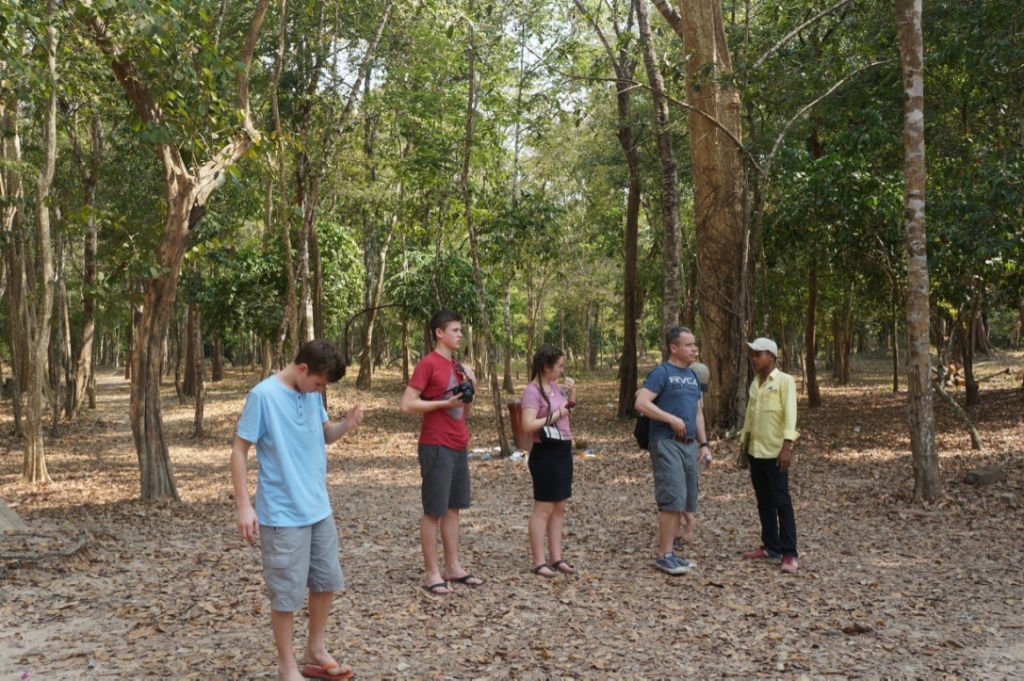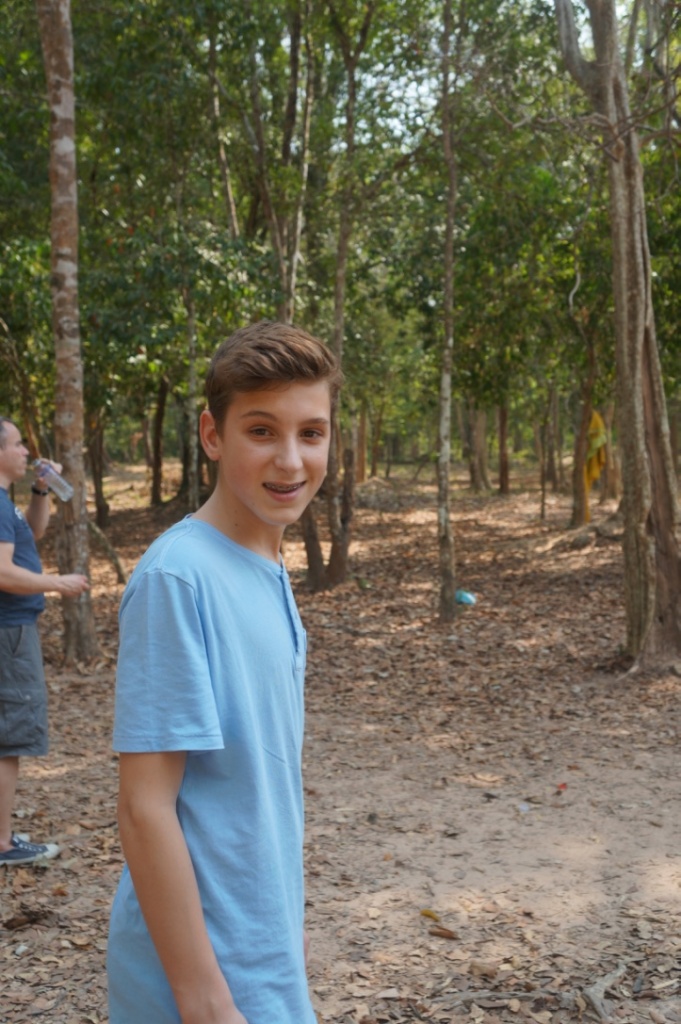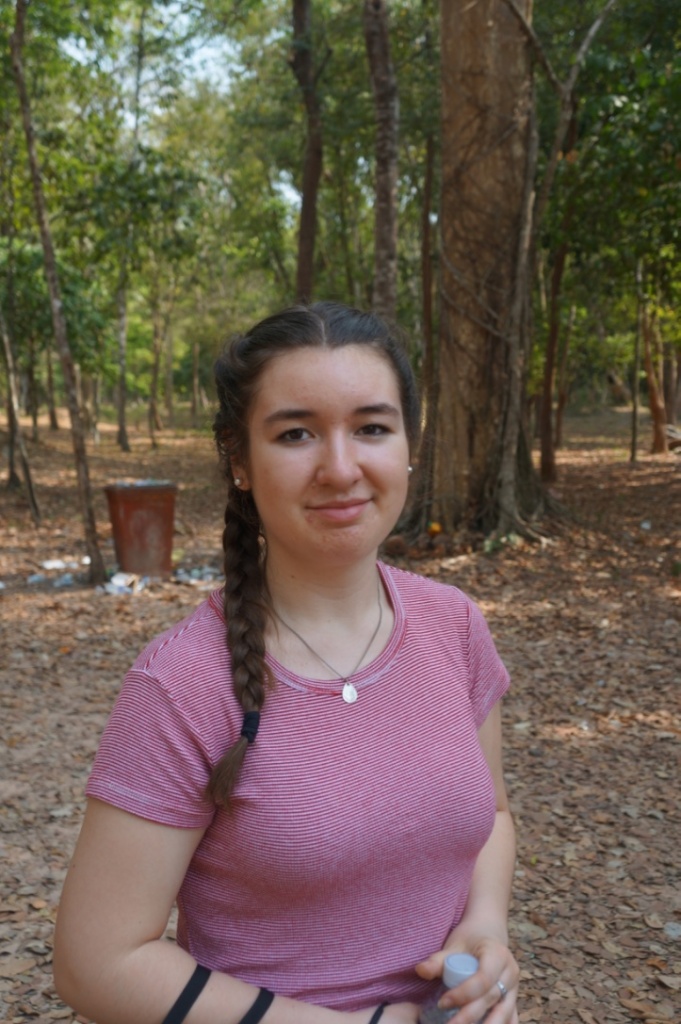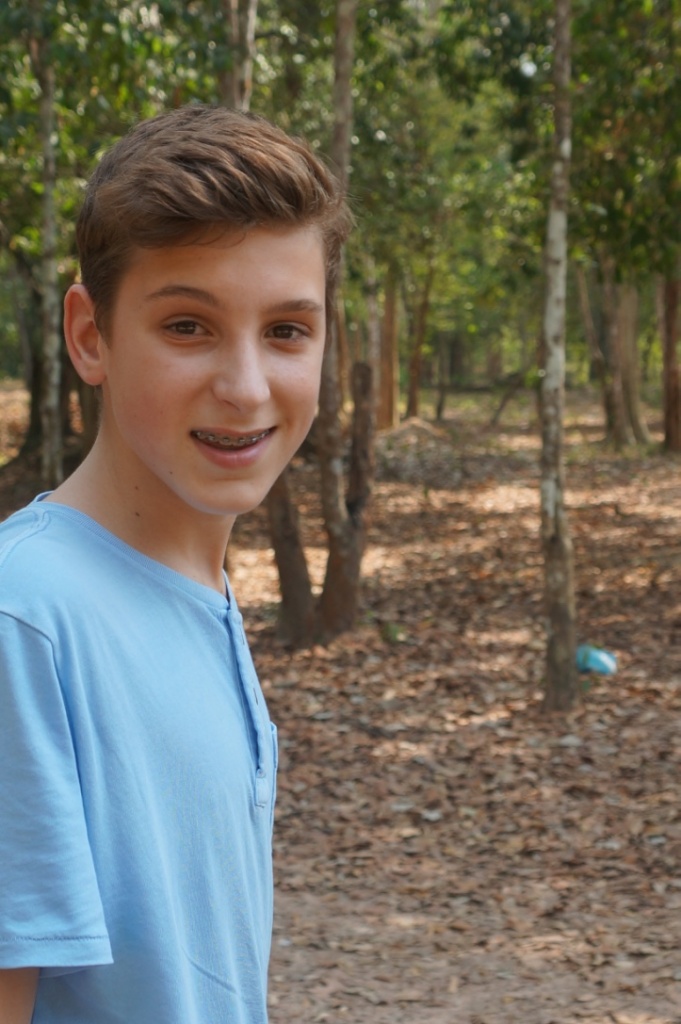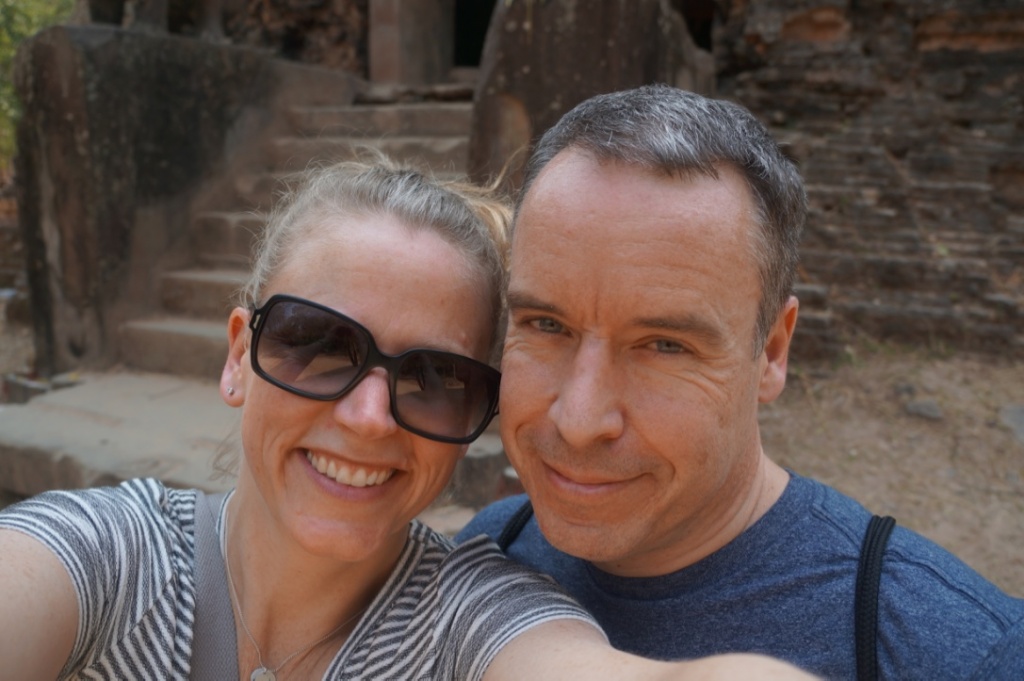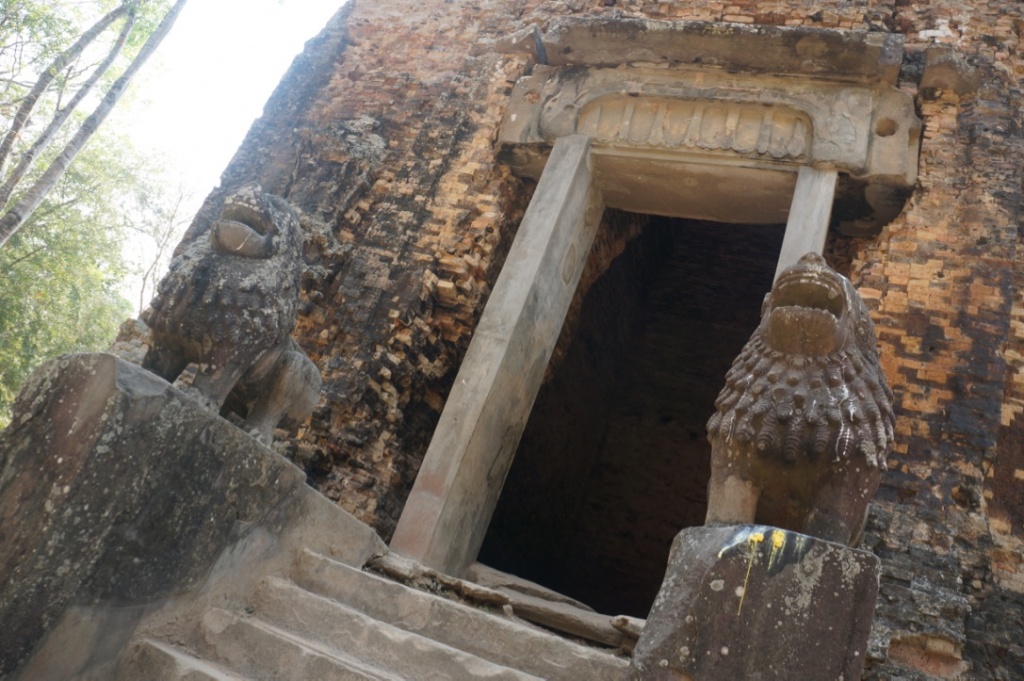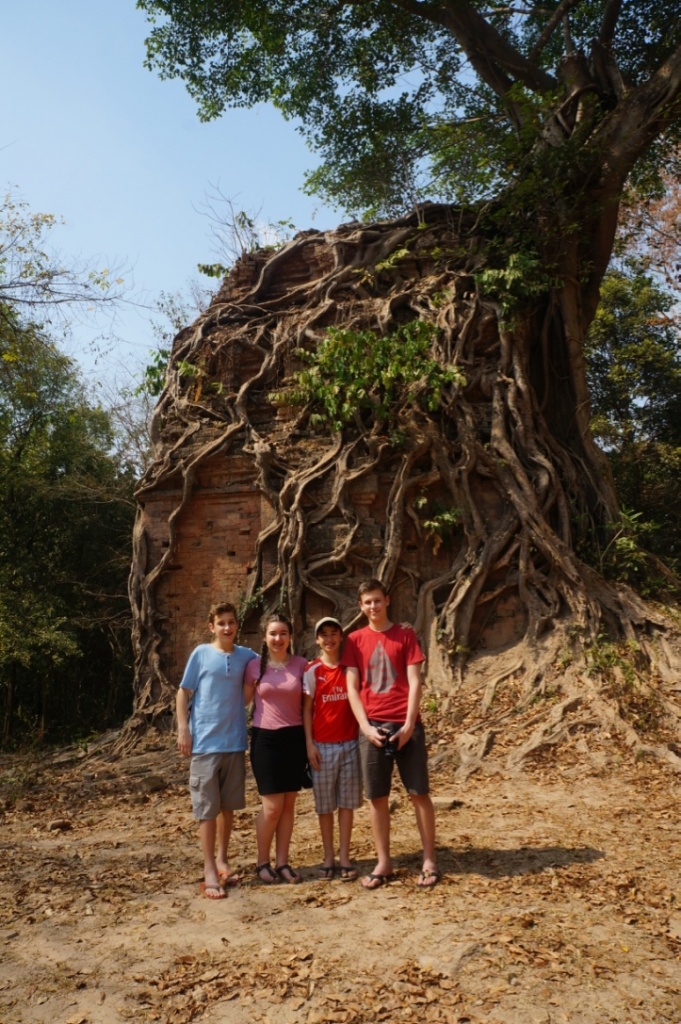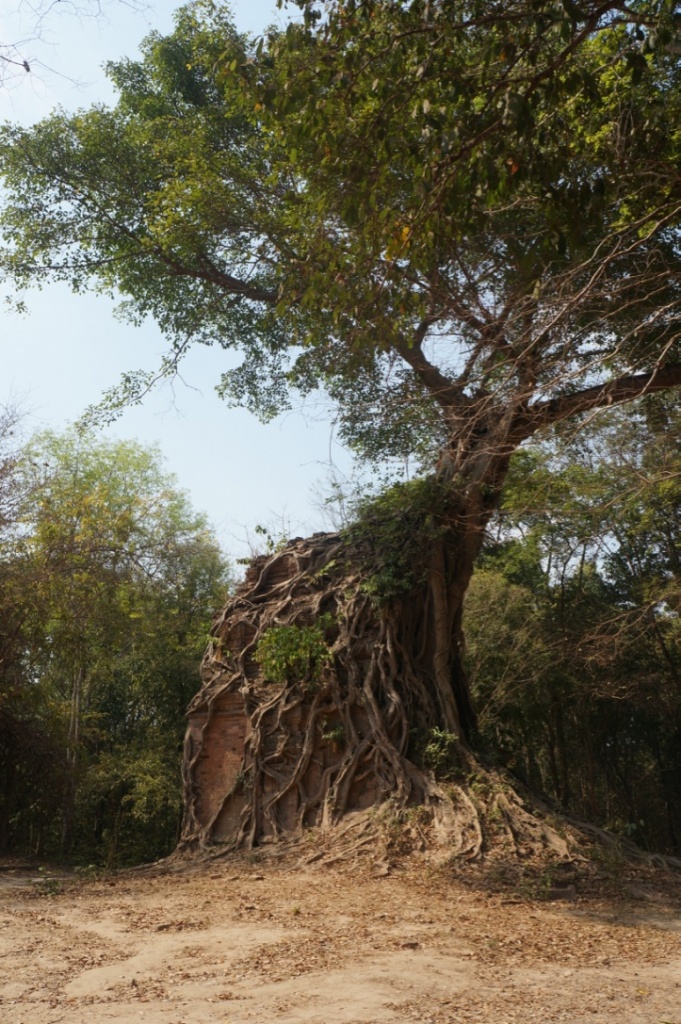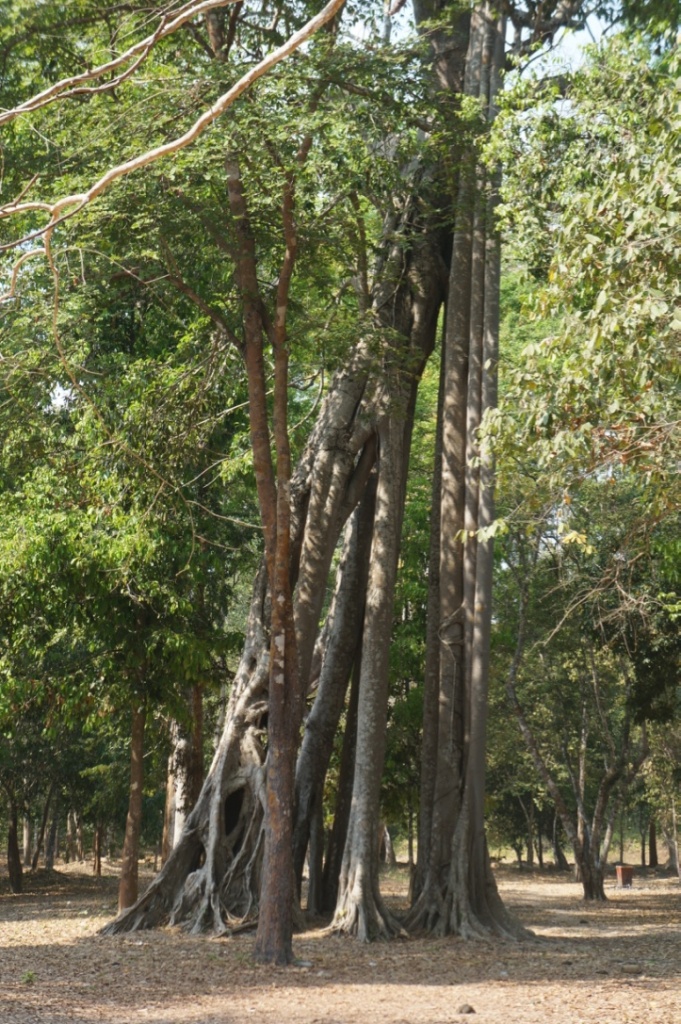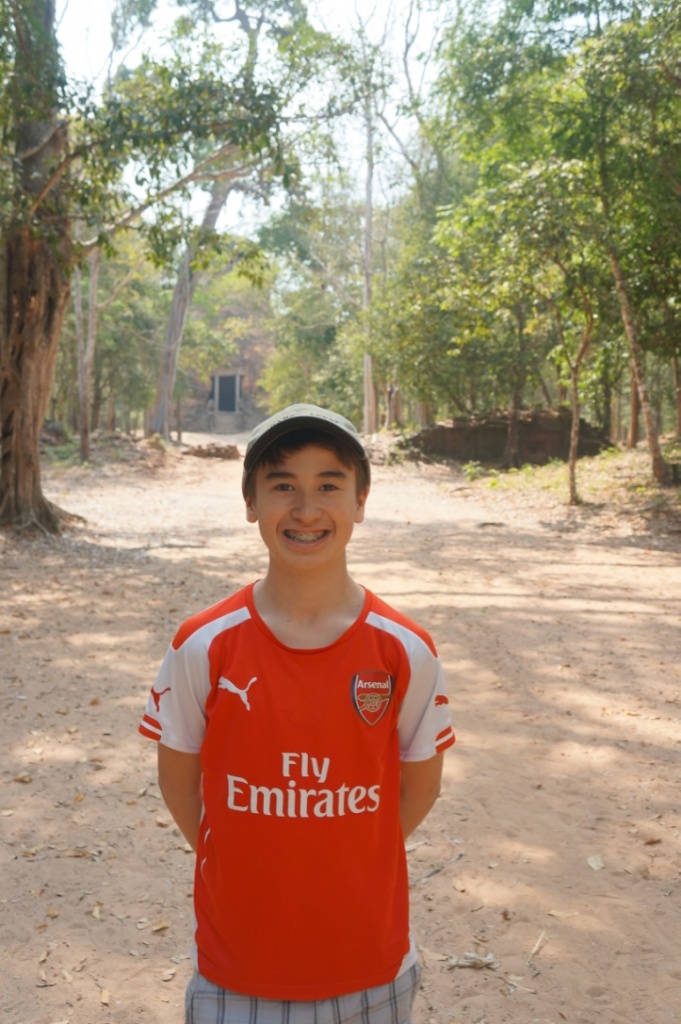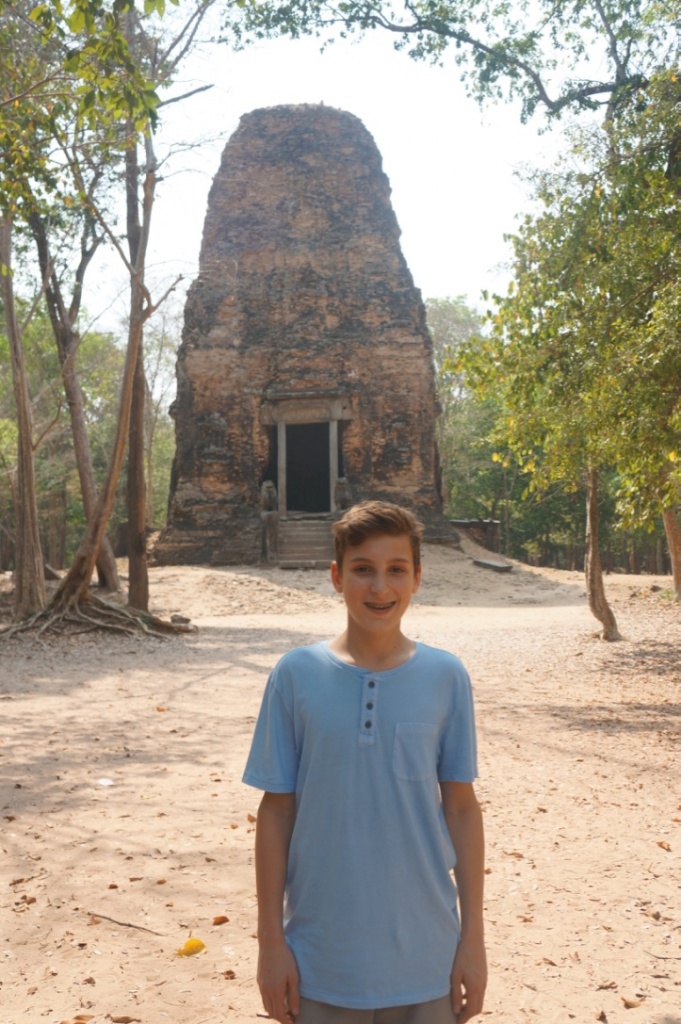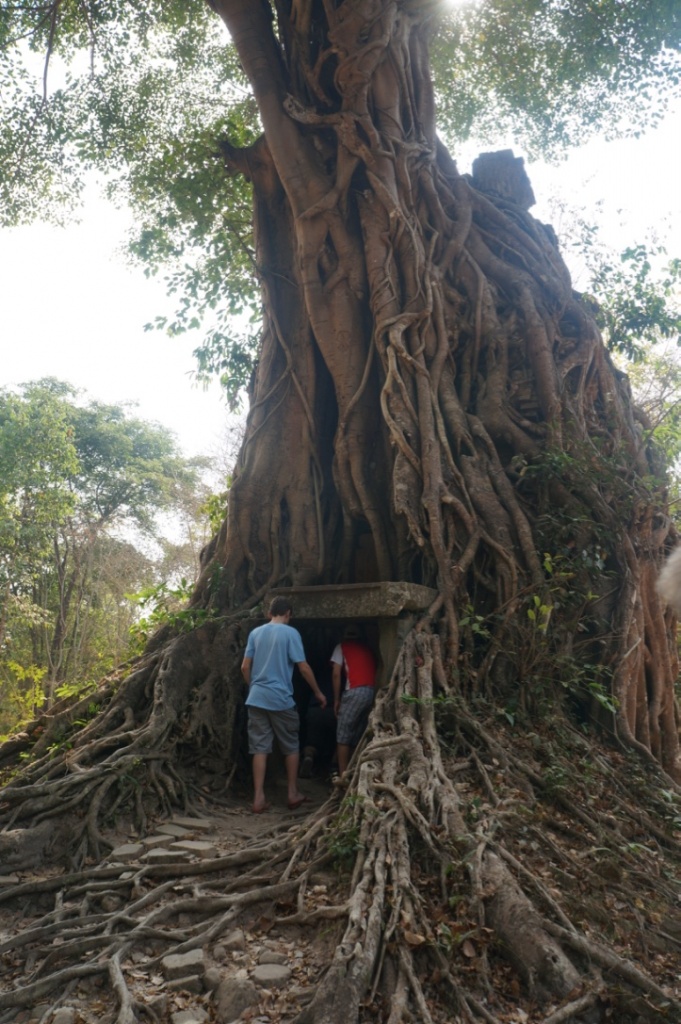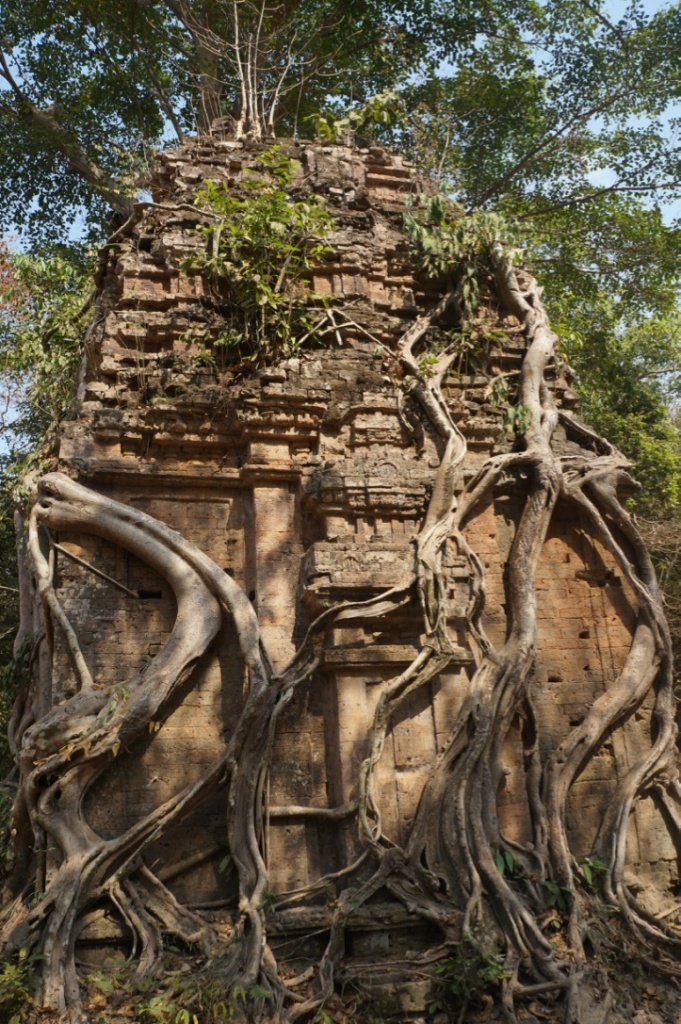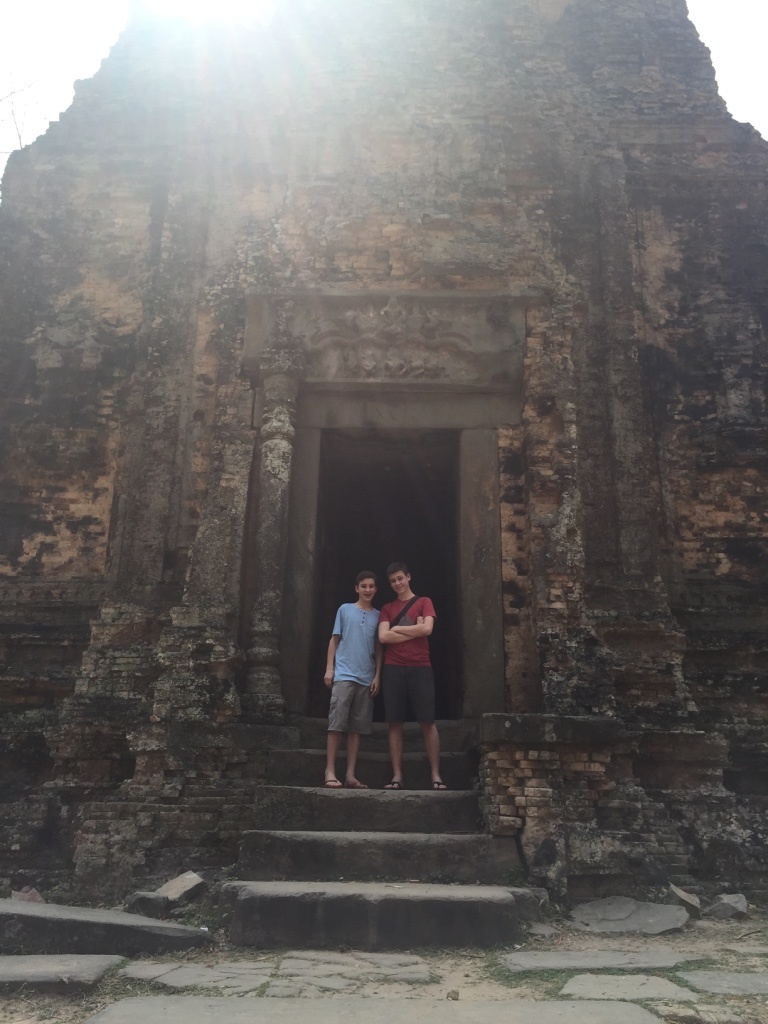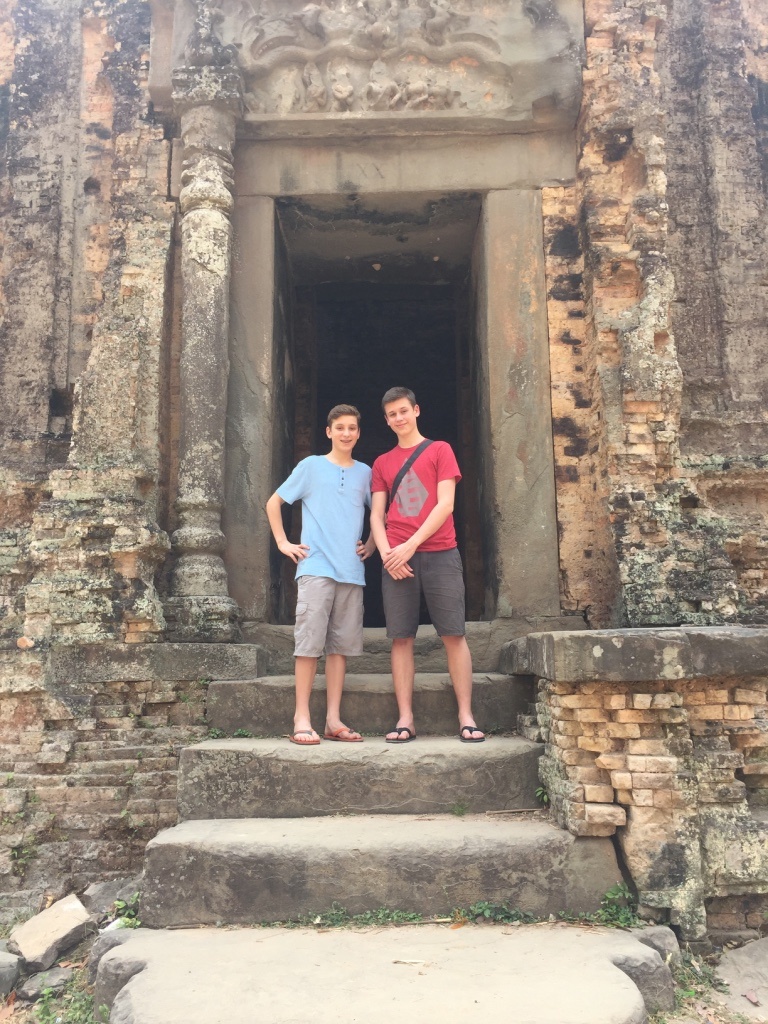 The journey continued on …. forever. We could have flown into Siem Reap, but the agent had said it's only a 5 hour drive, and it sounded fun to see the country side, and it was…. But after a while we were all a little restless from driving bumpy roads in a van with partial air conditioning working….flying might have been worth it.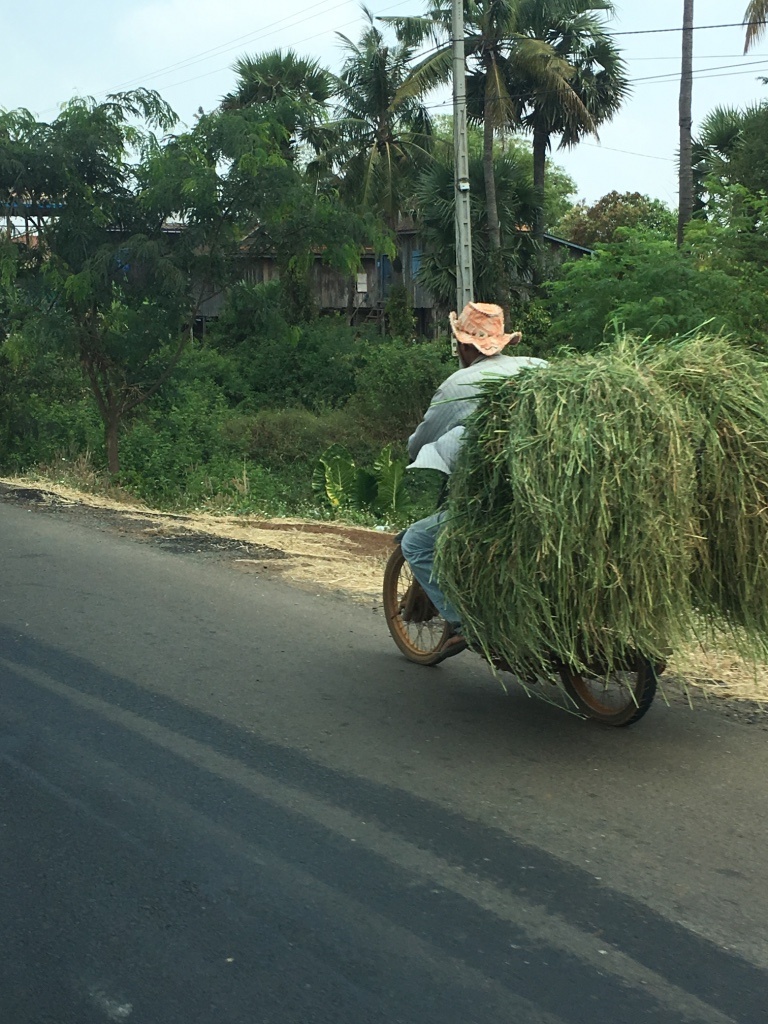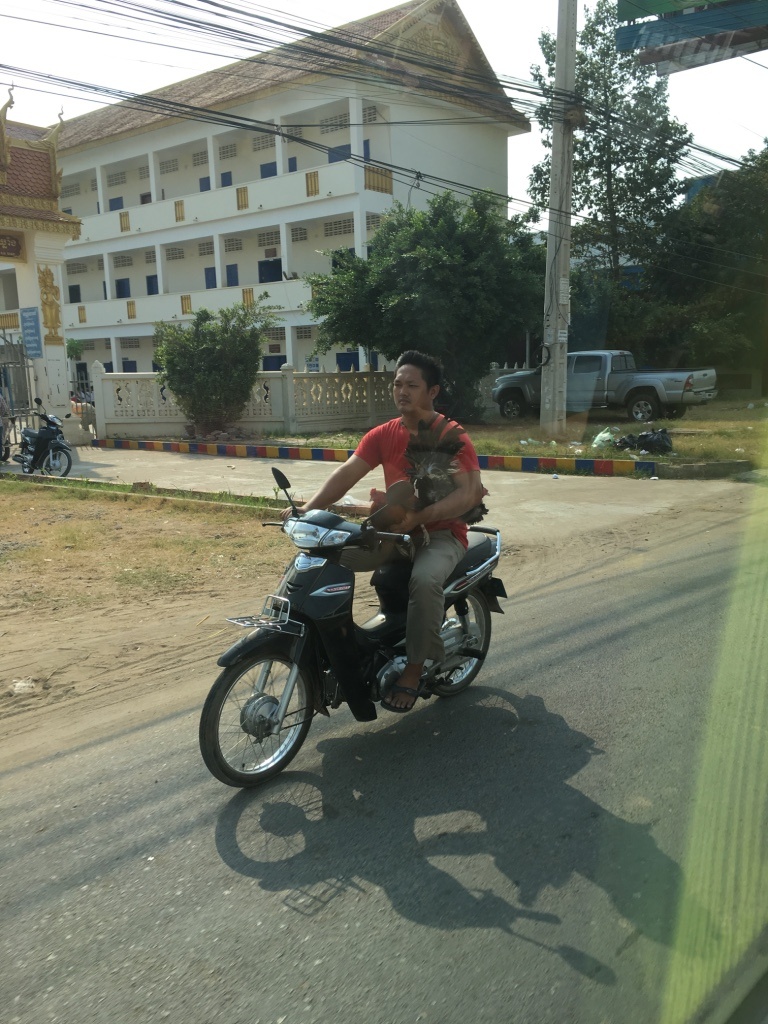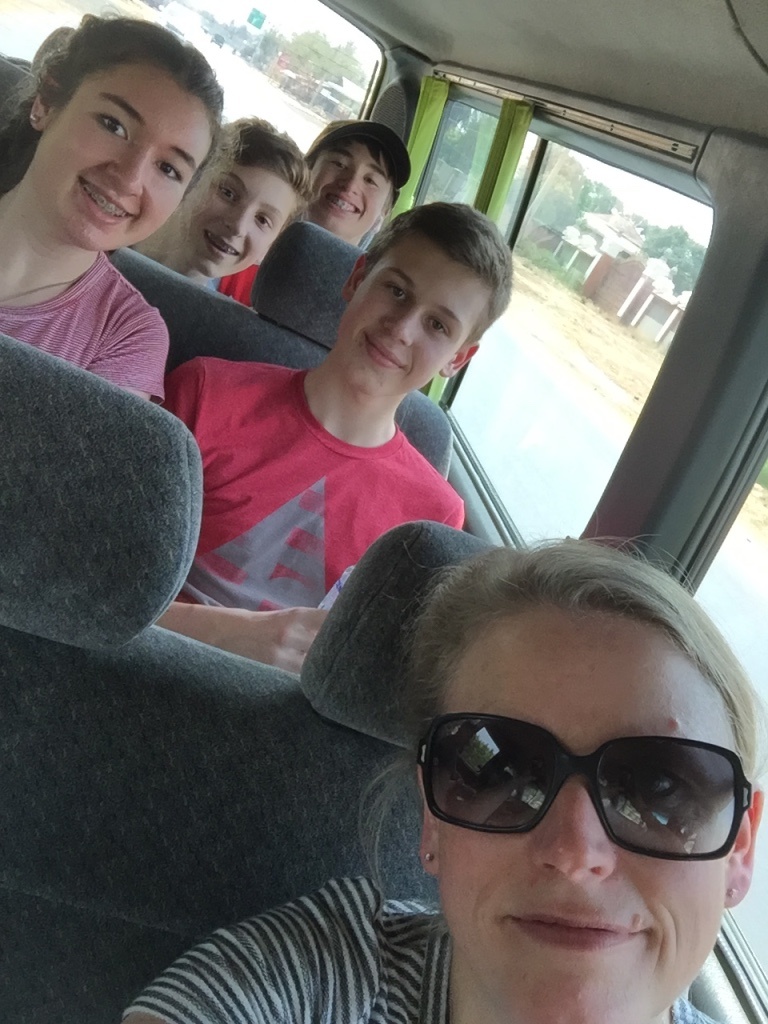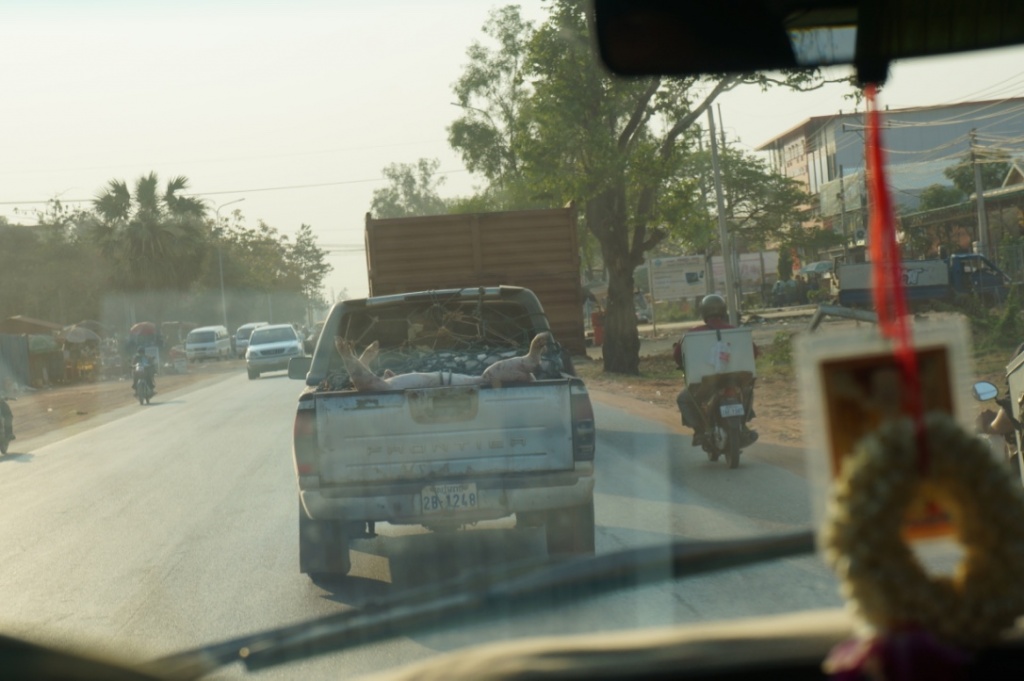 We saw two LDS chapels (one posted further down)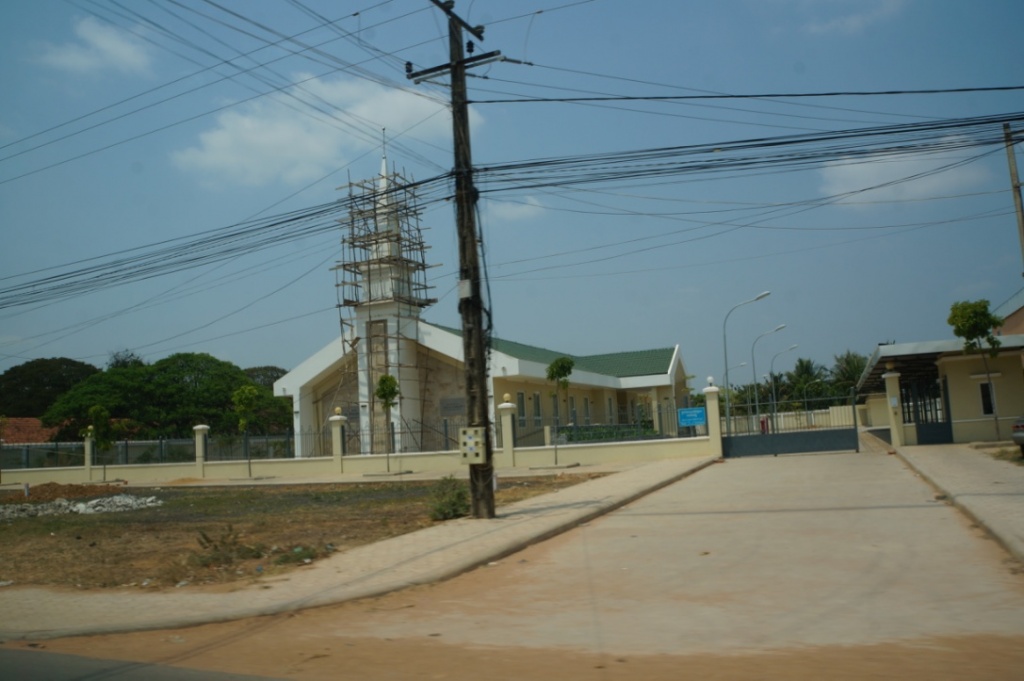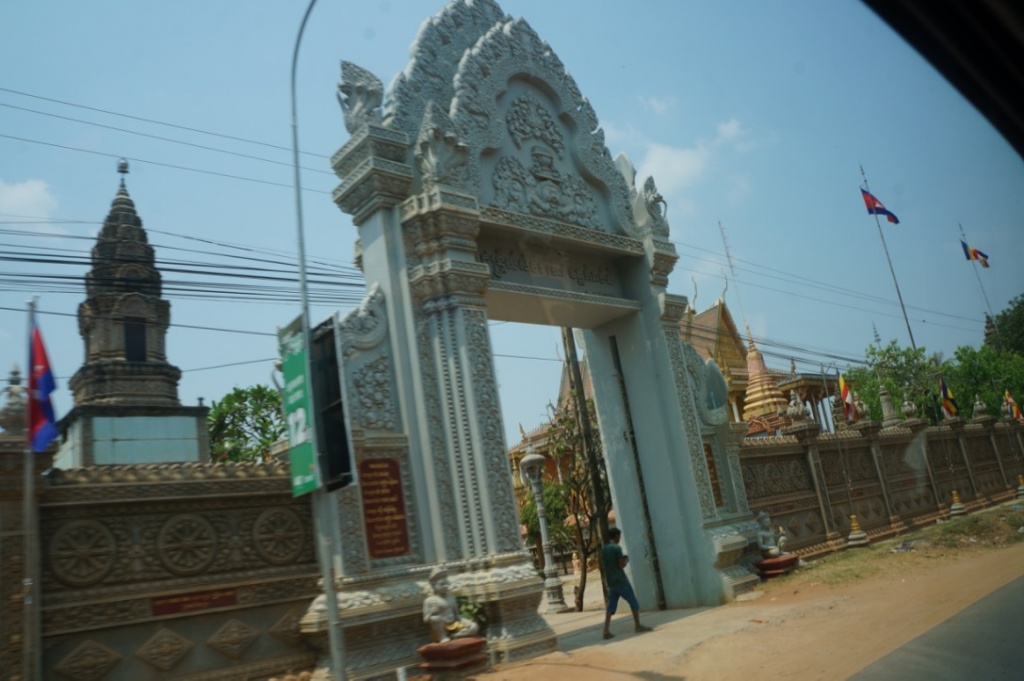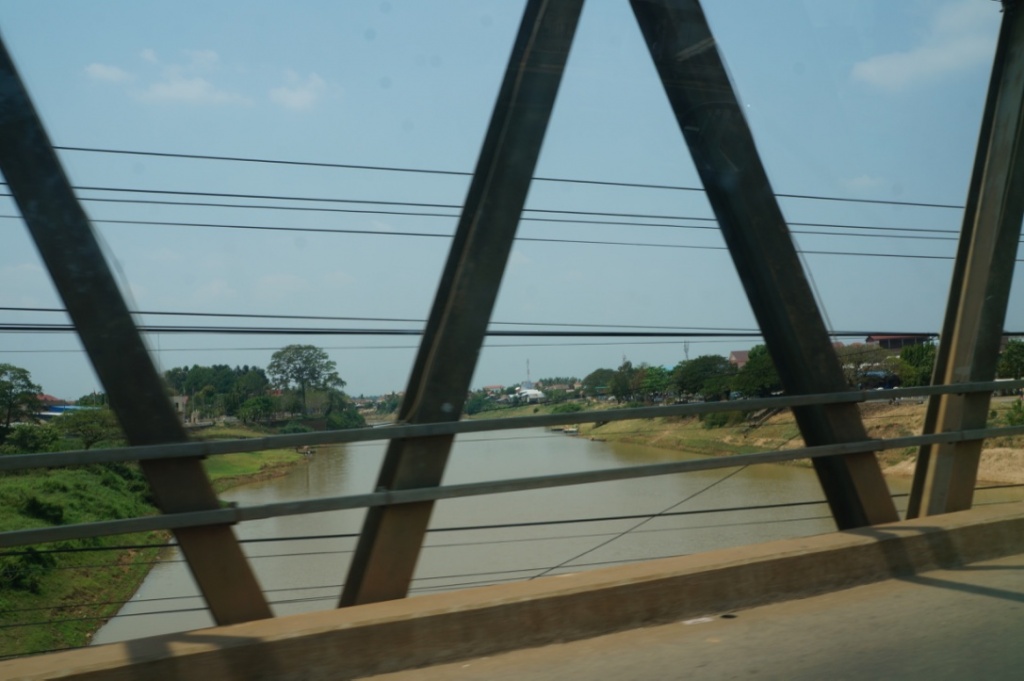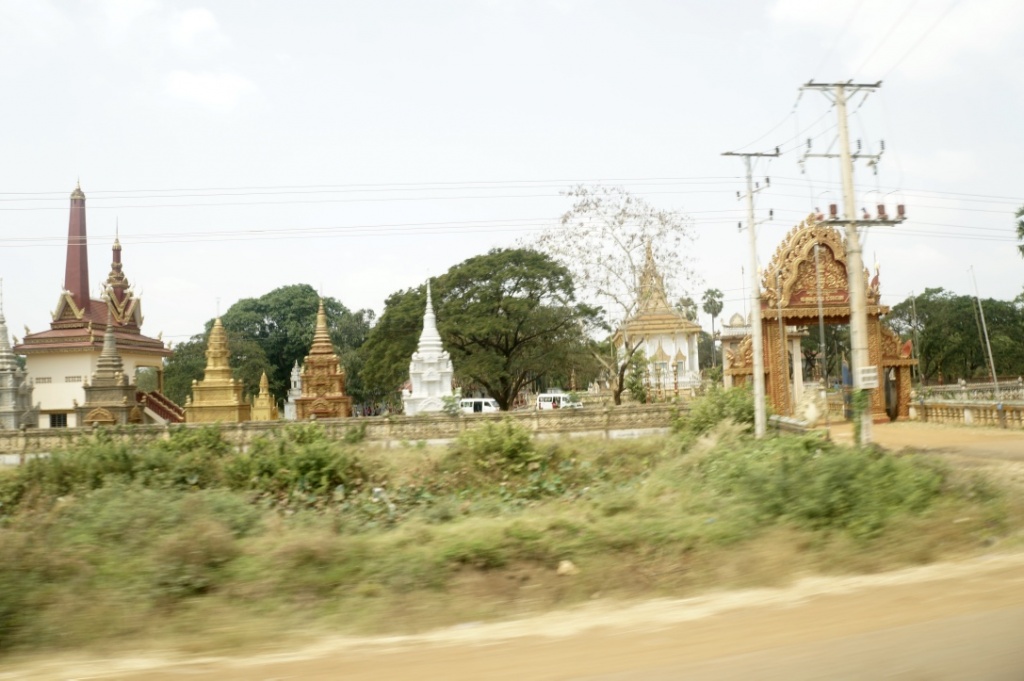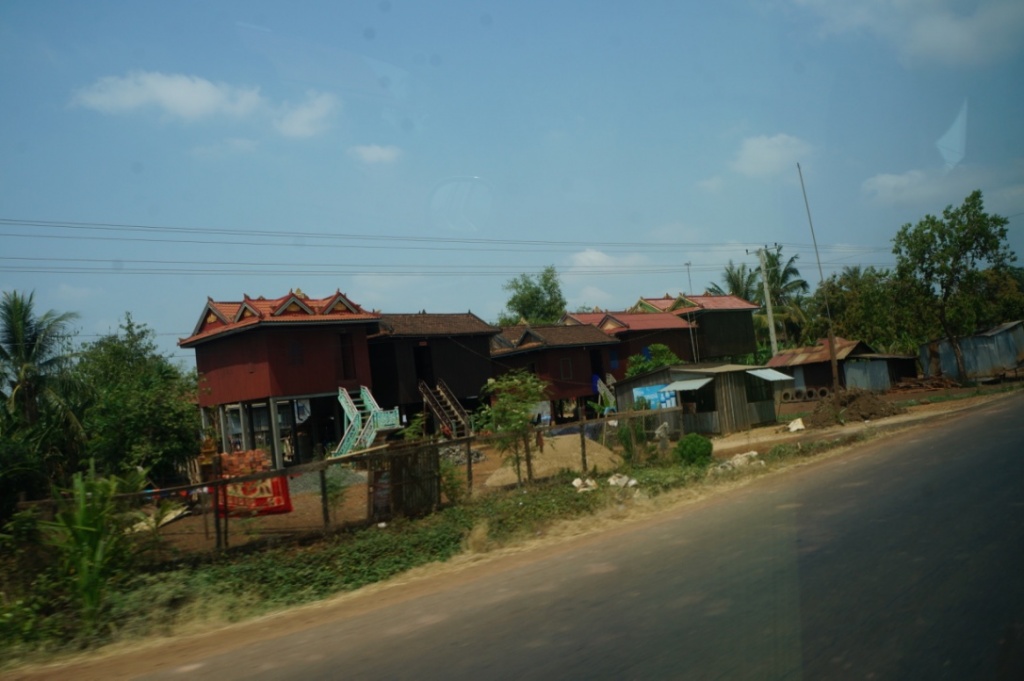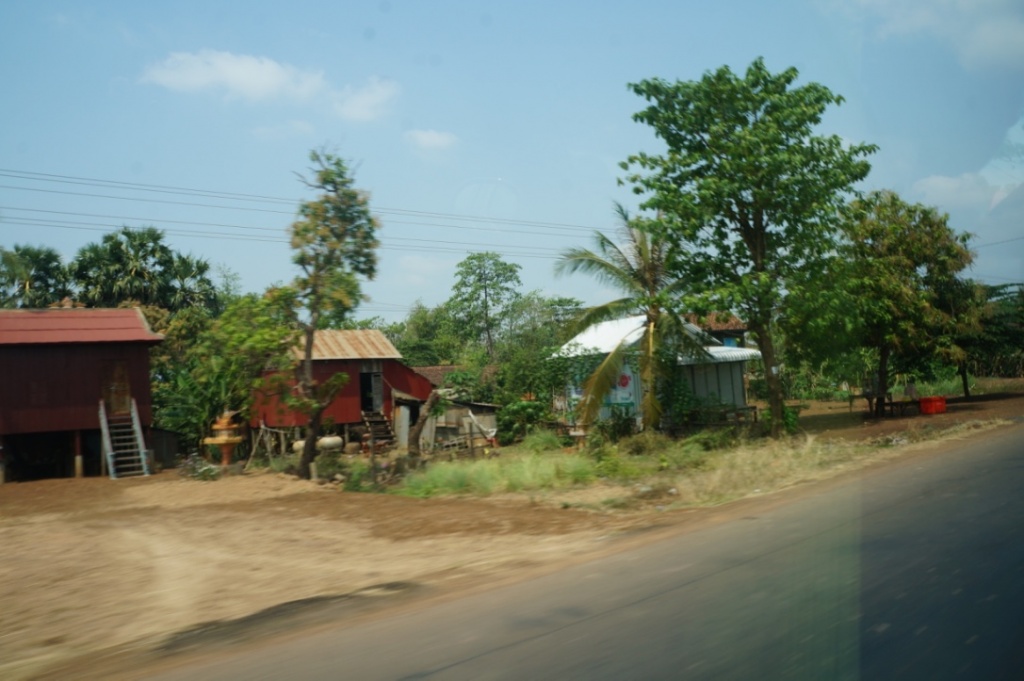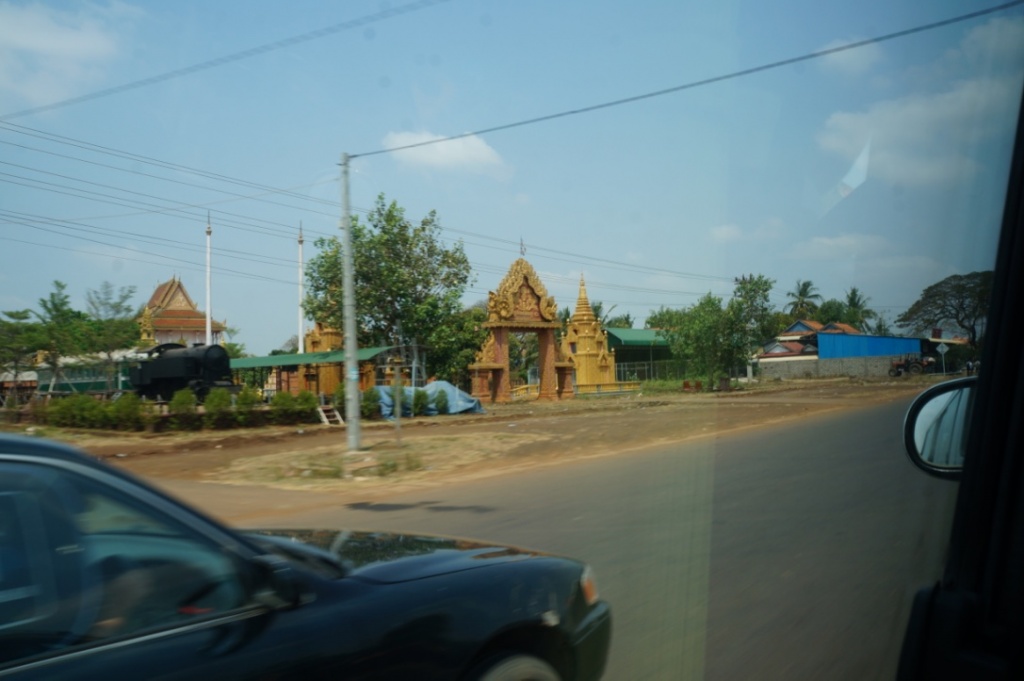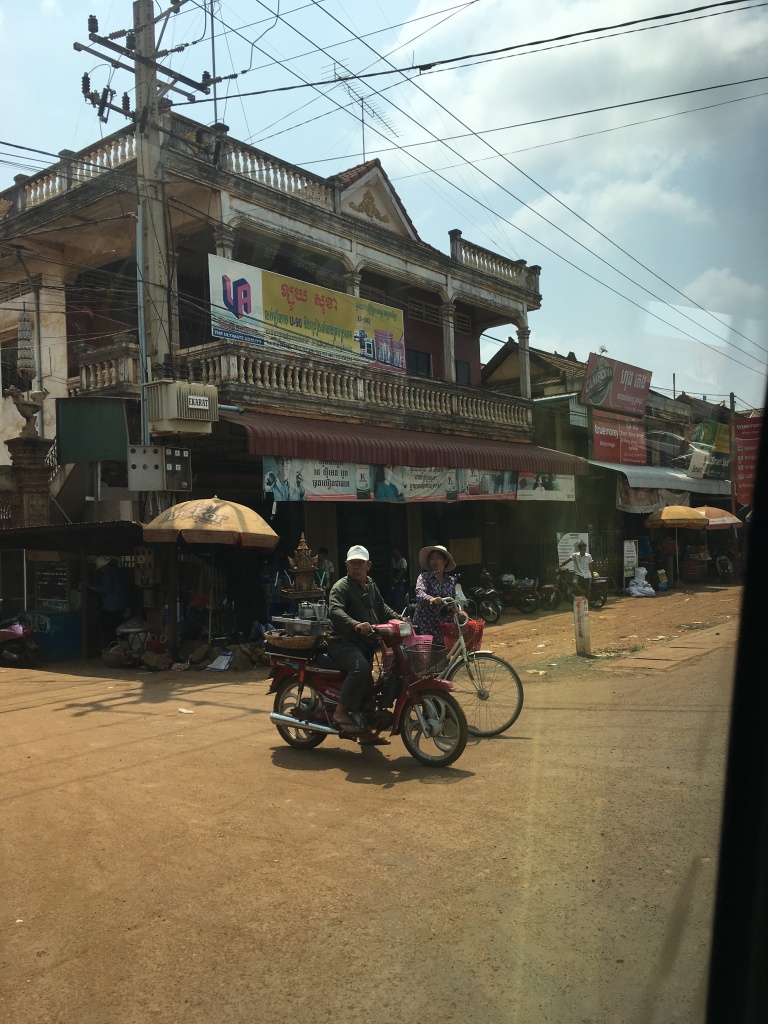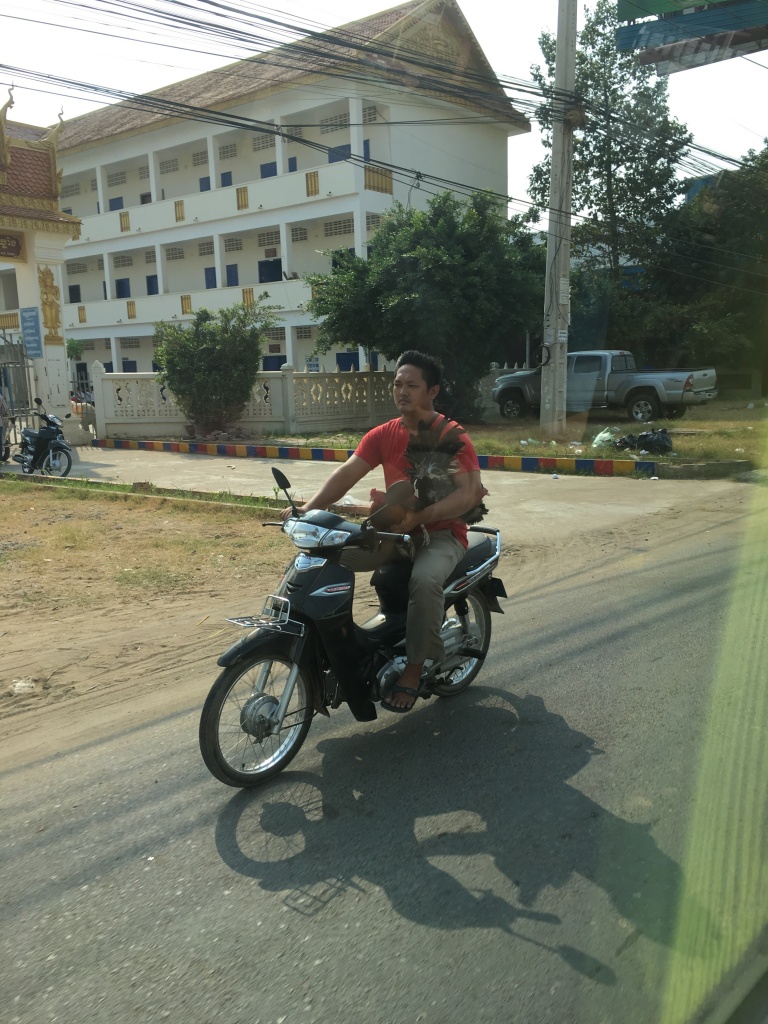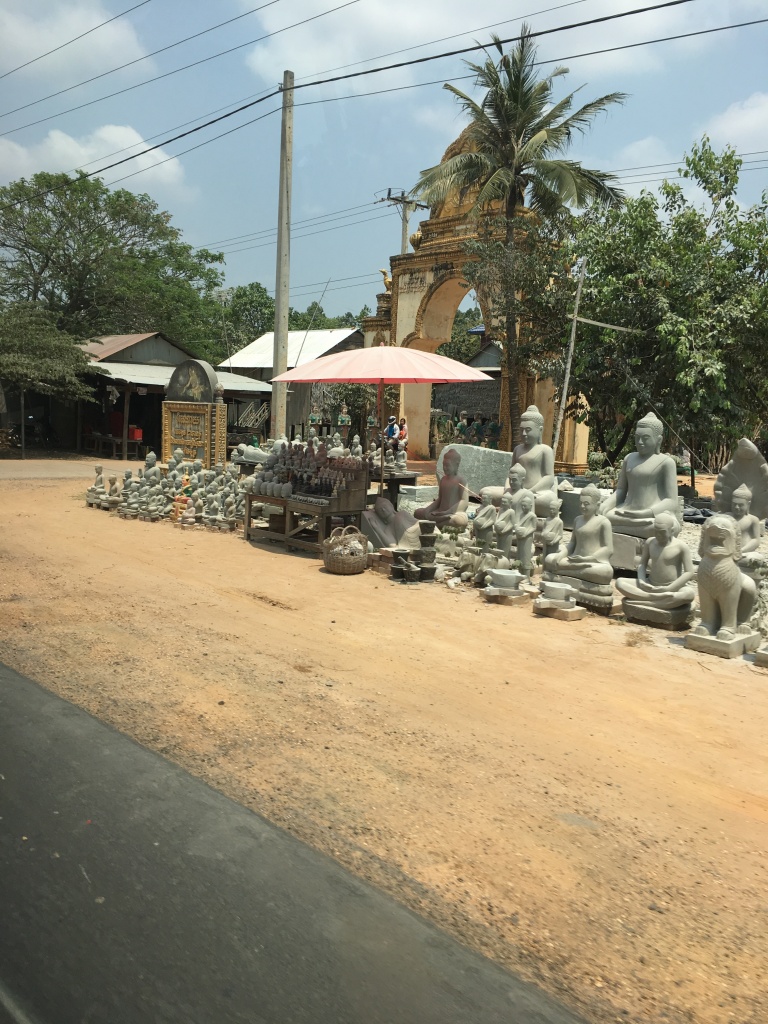 We loved this little girl on her giant bike!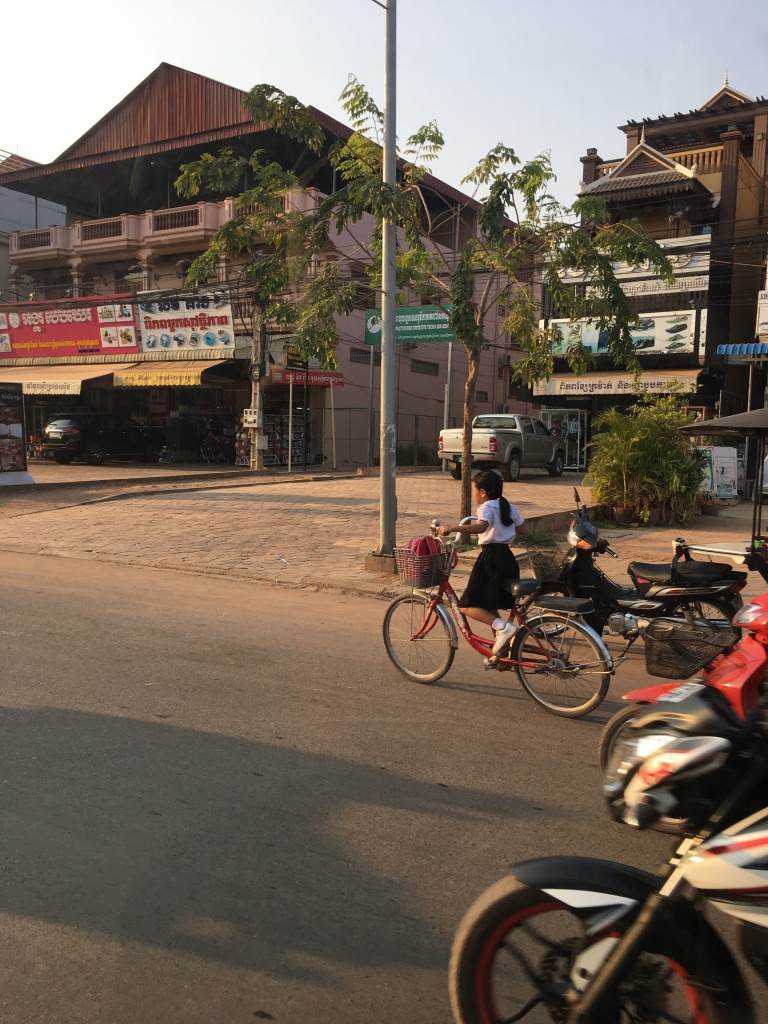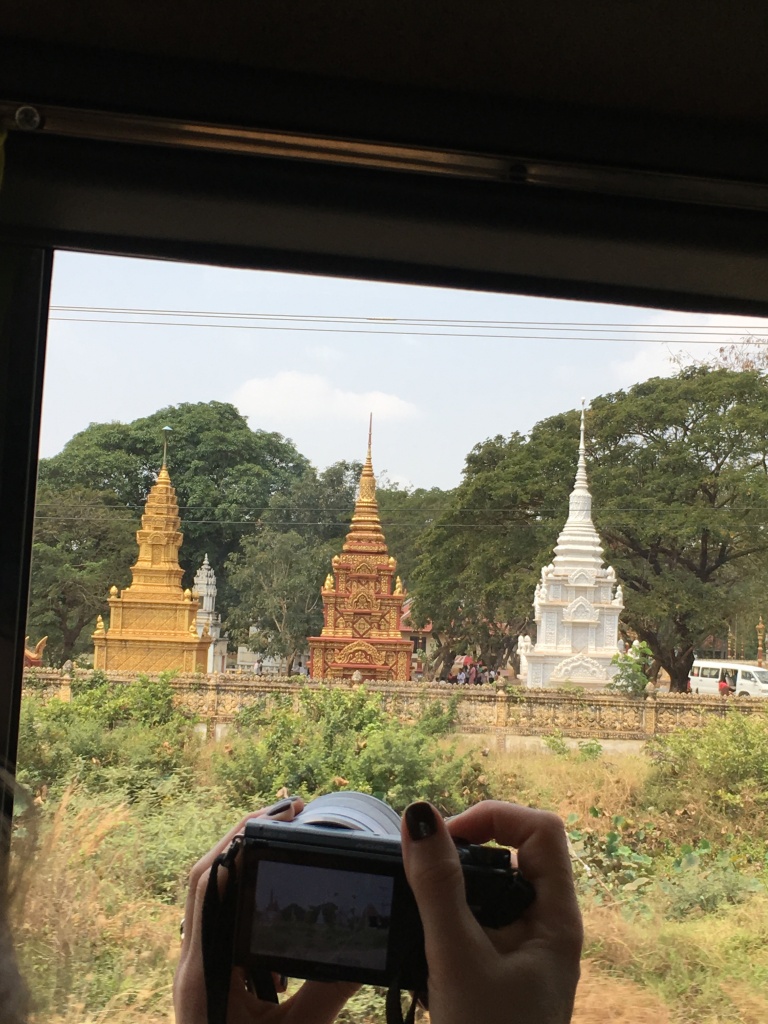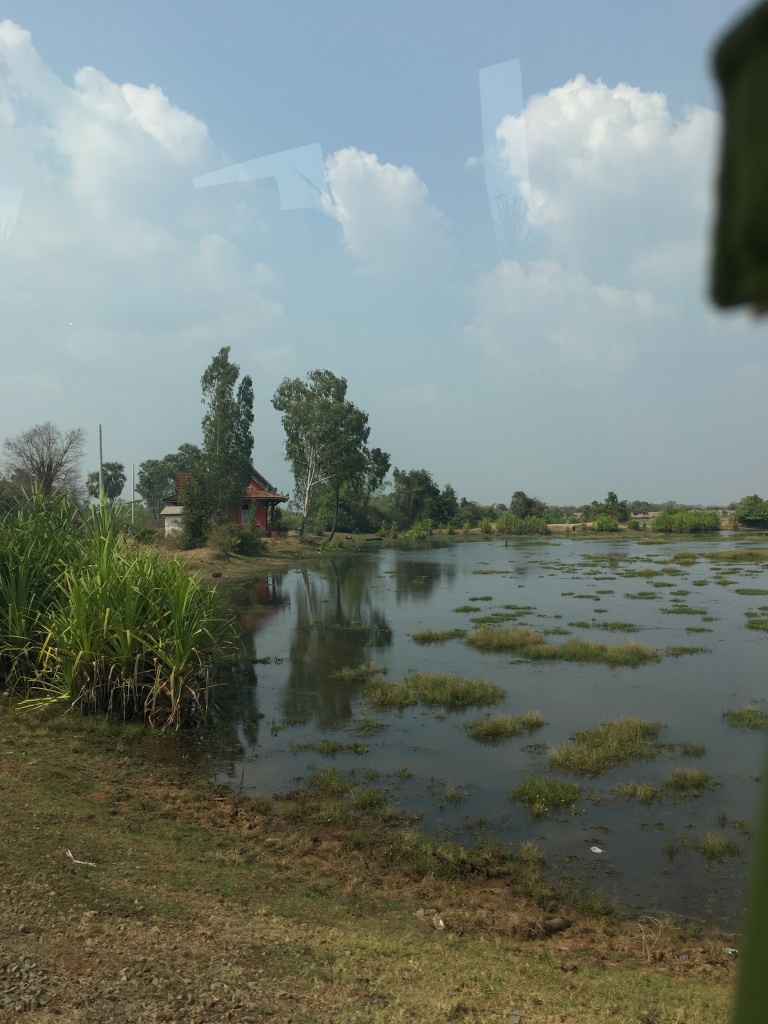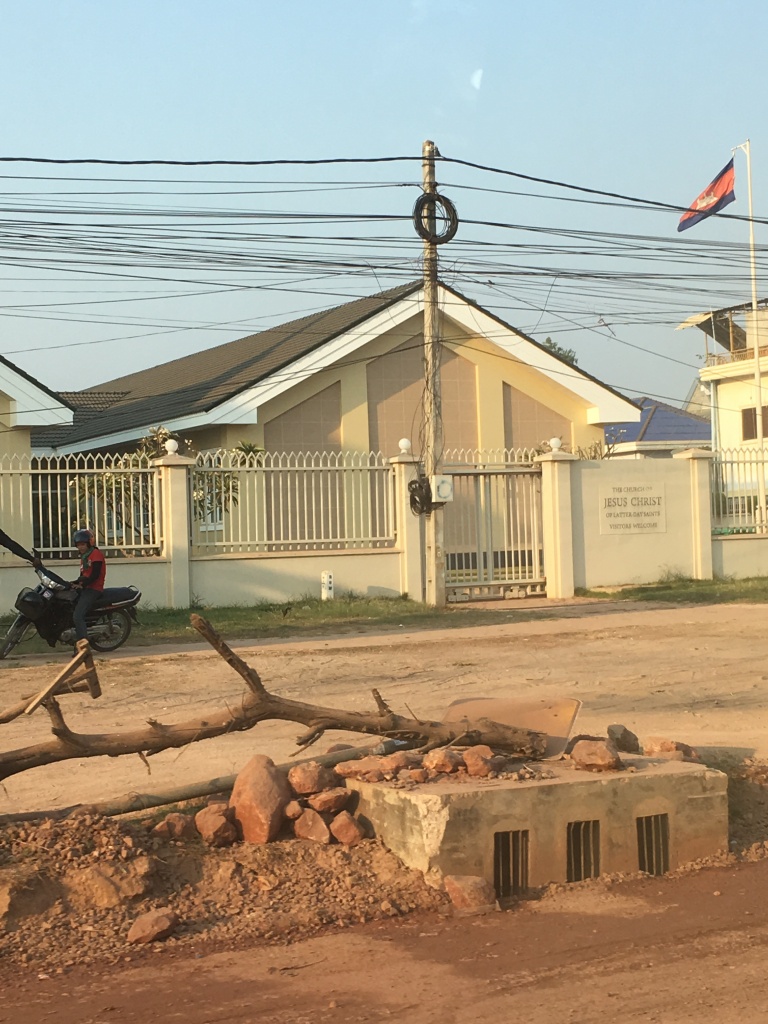 We were happy to arrive. And we're even happier with our hotel the Tara Angor Wat.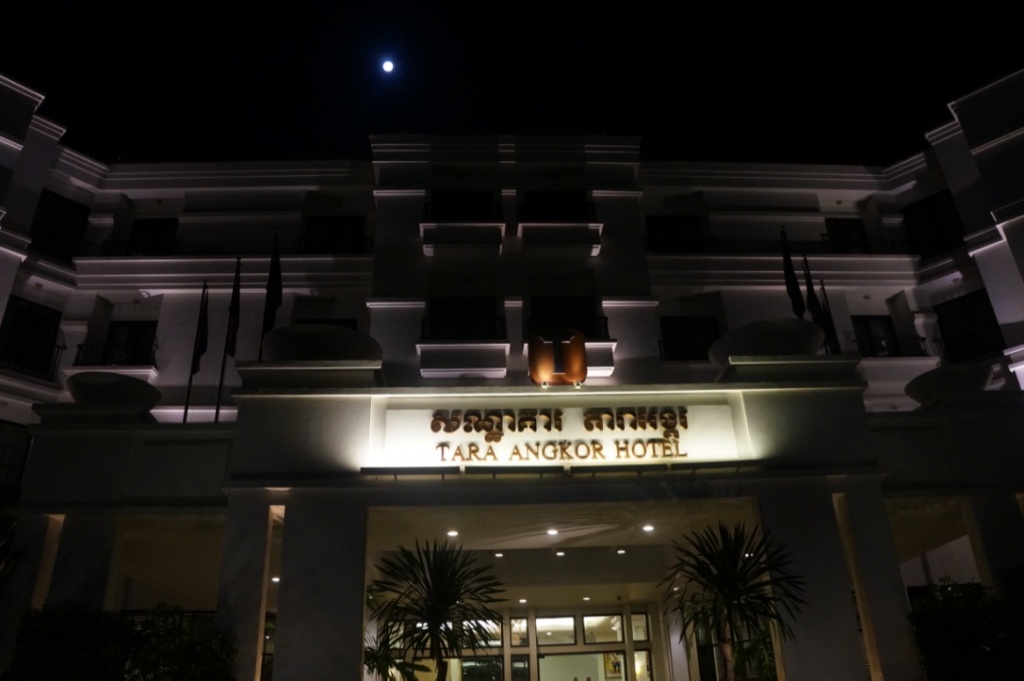 After settling into our rooms (which this time were side by side, and across the hall), we tried to decide on dinner. We ended up going to a place recommended by the hotel as we had looked on our own and frankly were just too tired to do the due diligence of reading reviews, and didn't feel like wandering the busy streets in the dark with the kids find a place.
We took two tuk tuk rides – which were pretty wild and the kids were mixed with exhilaration and fear! We ended up going to relatively fancy place called Chanrey Tree. It was actually quite delicious! The boys and I had variations of Khmer steak and beef skewers wrapped with porc belly, while Rob had their fish amok and Zandra went for curry again. It definitely was pricier than any meal we've had (but nothing compared to home), and the little guys were asleep at the table by the time we left, but it was a nice way to end such a long travel day!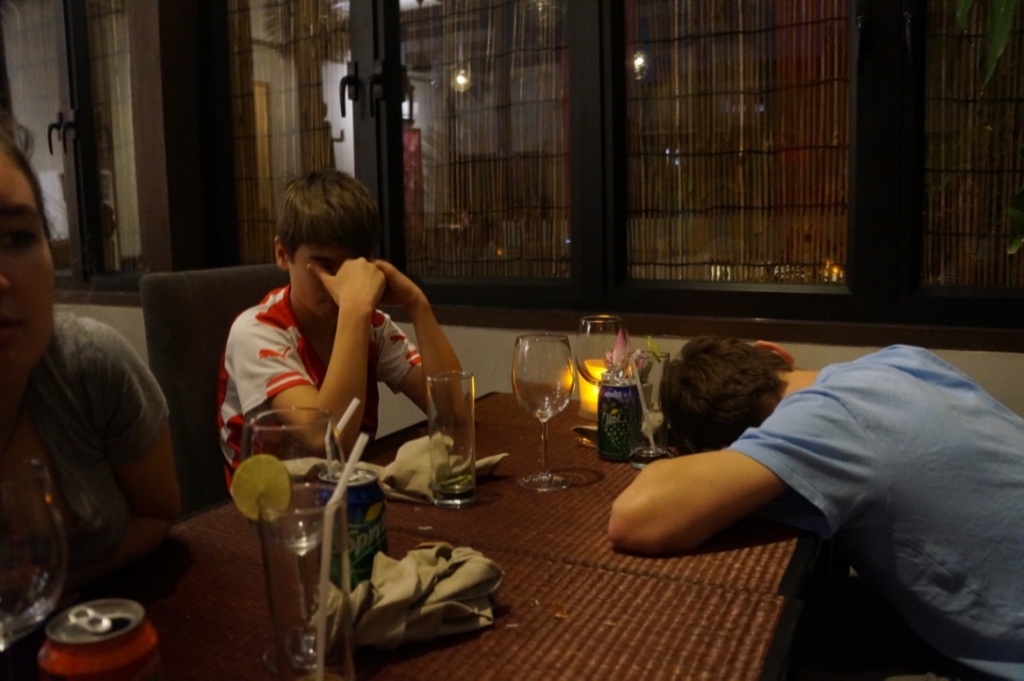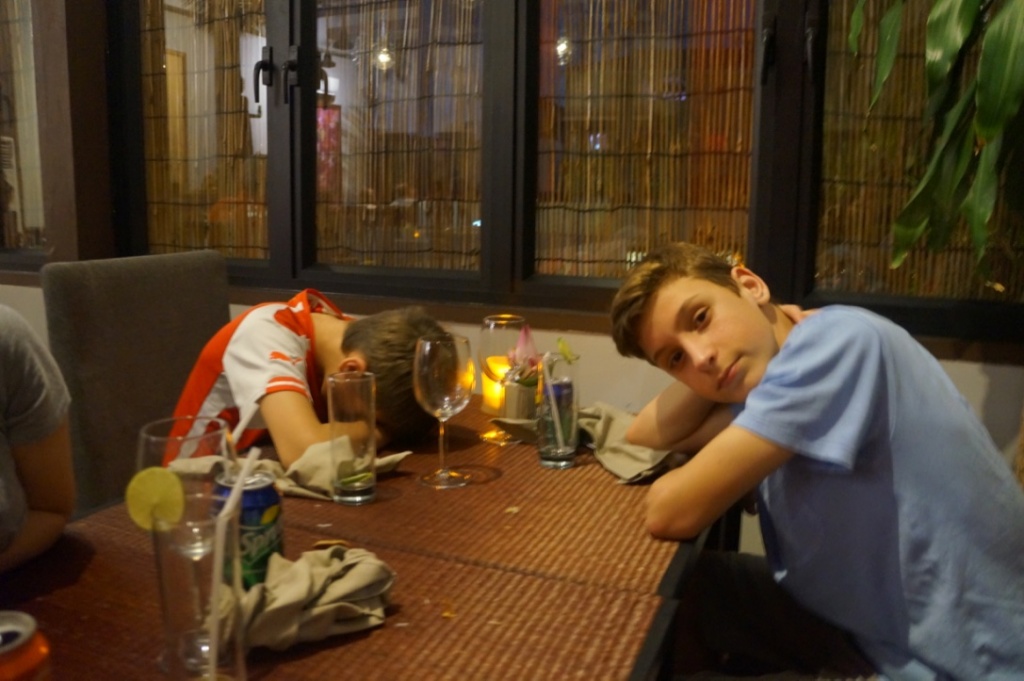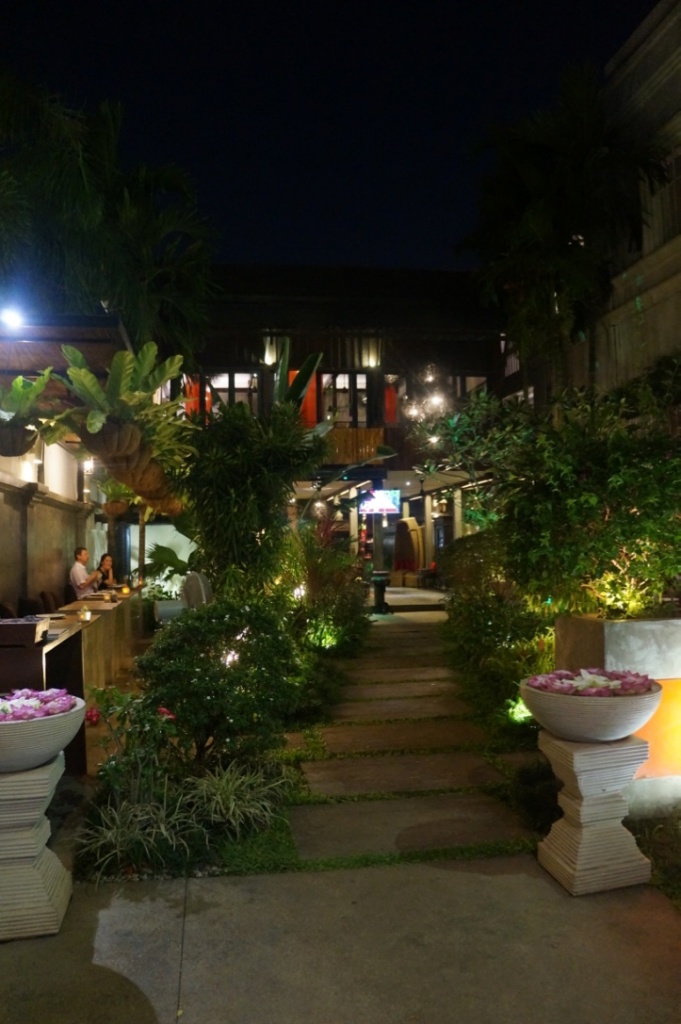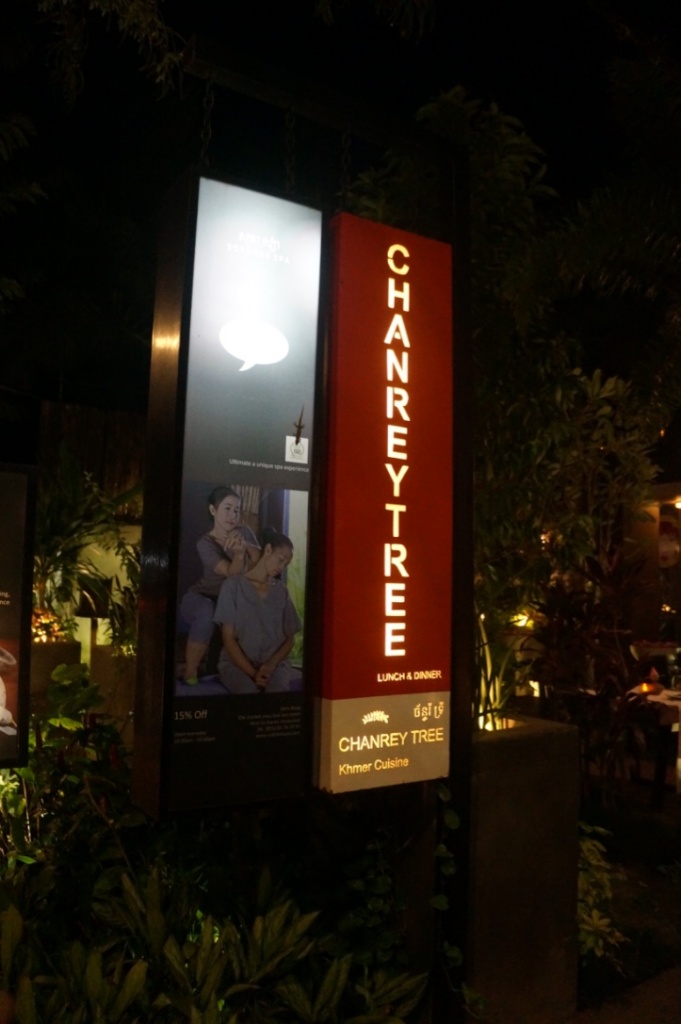 A crazy tuk tuk ride back and we were dead by 9pm!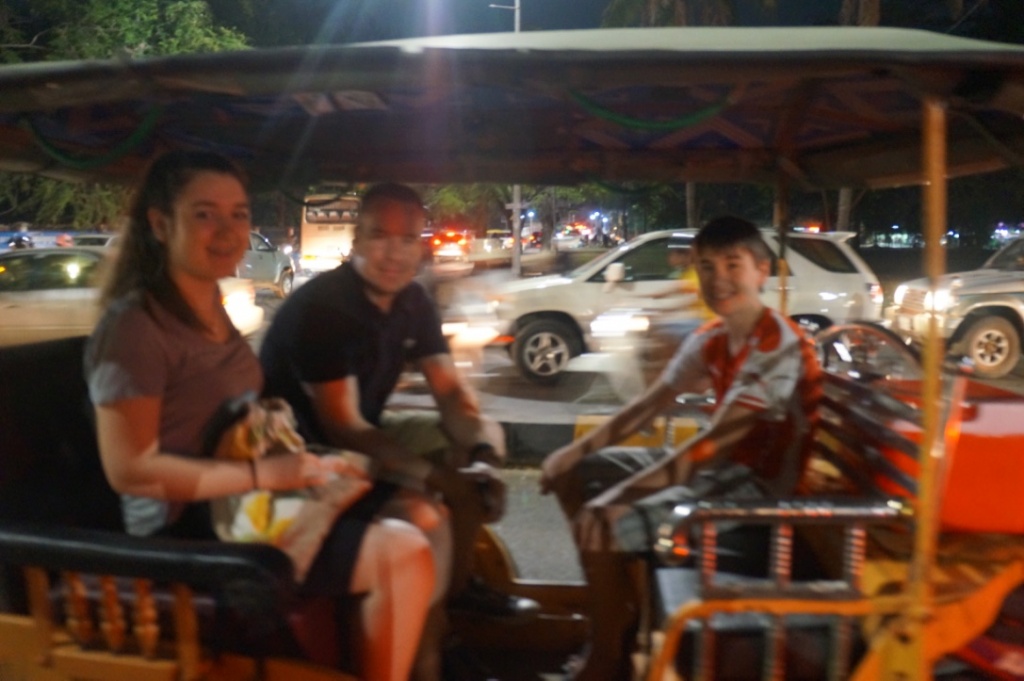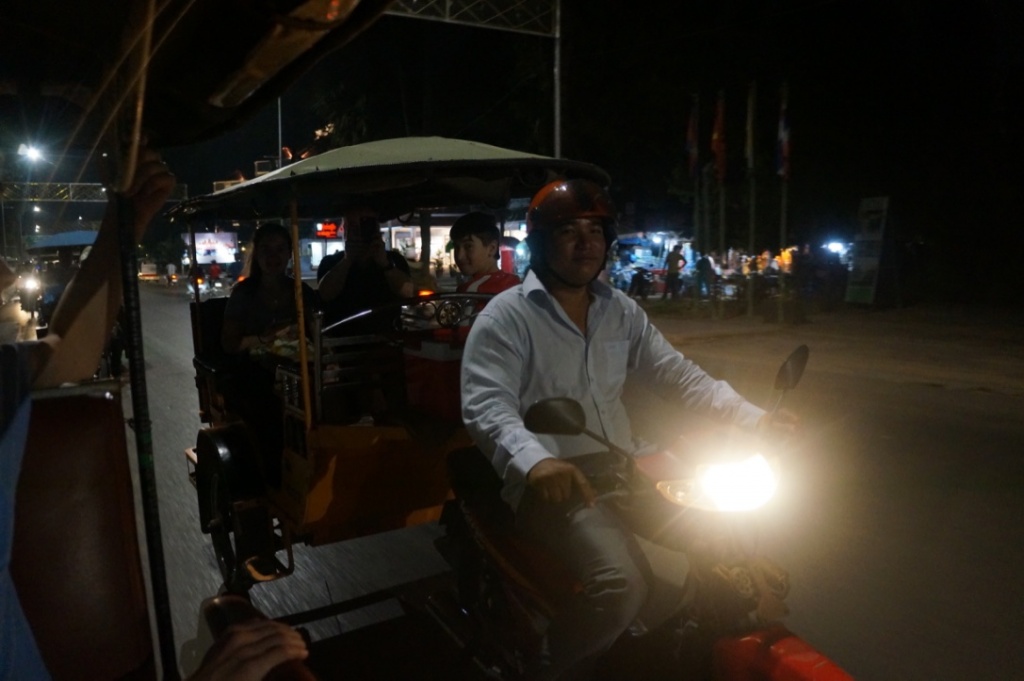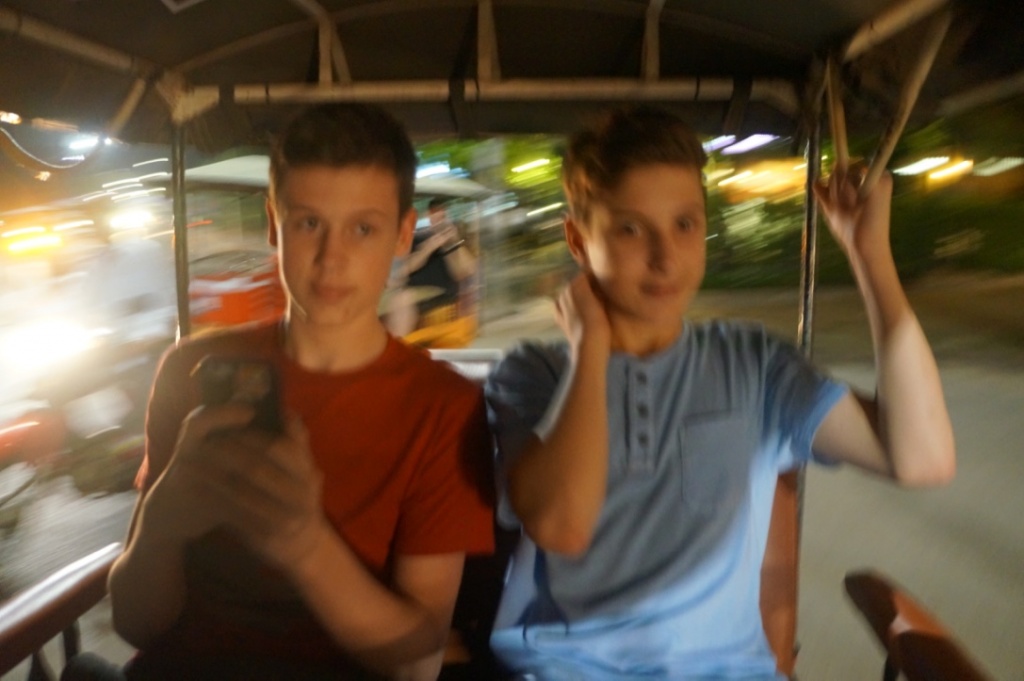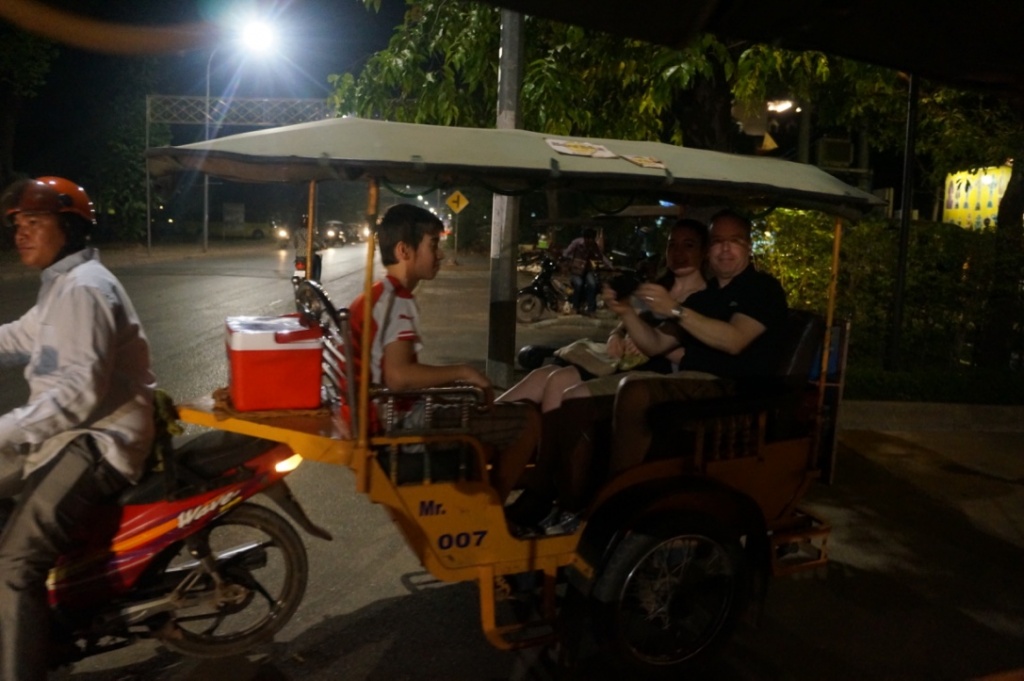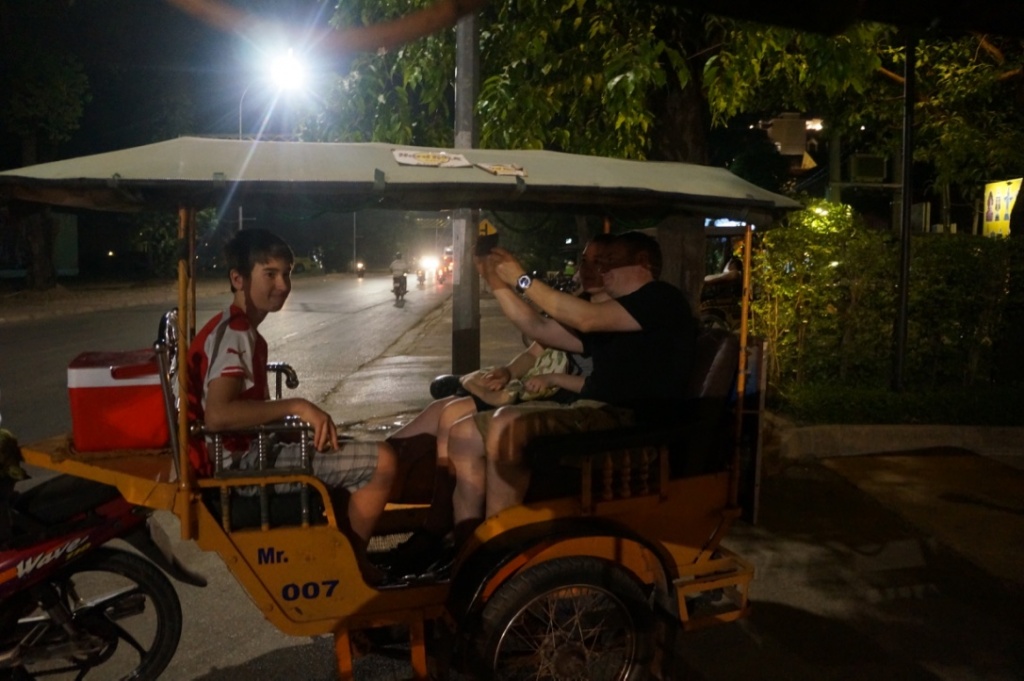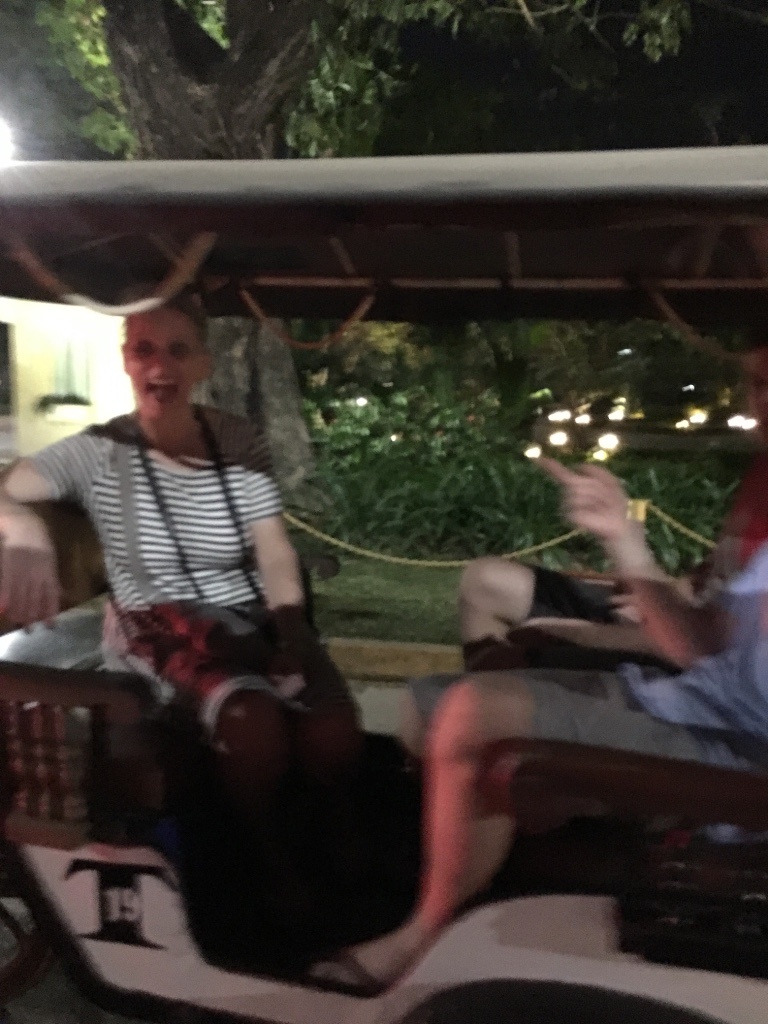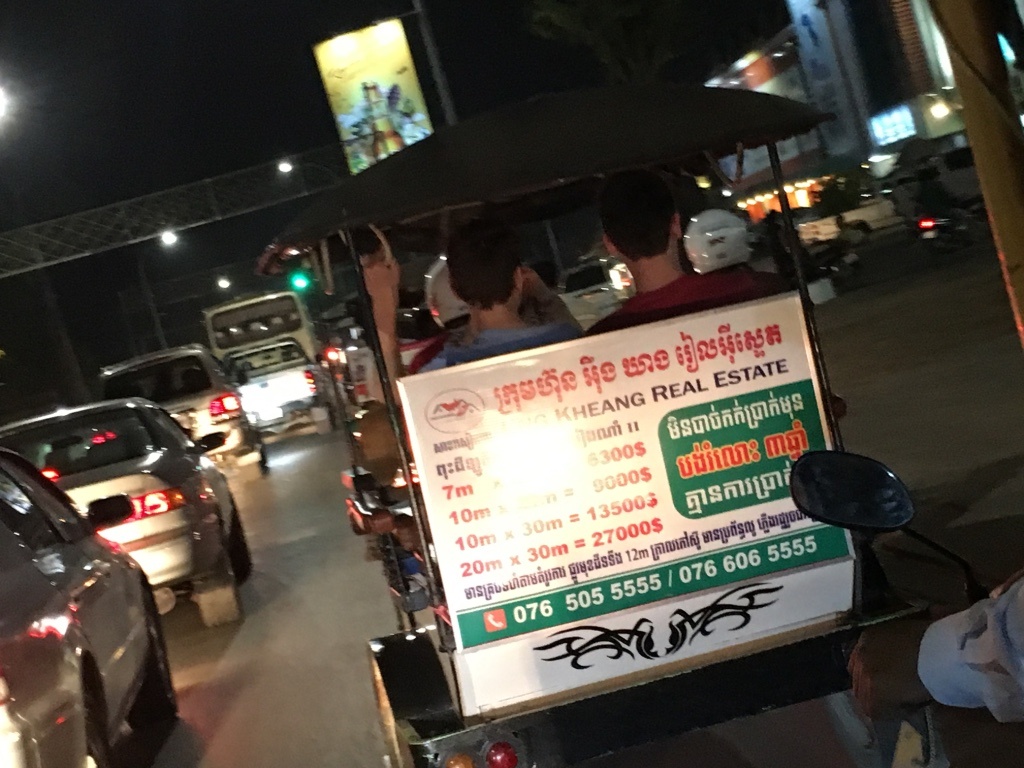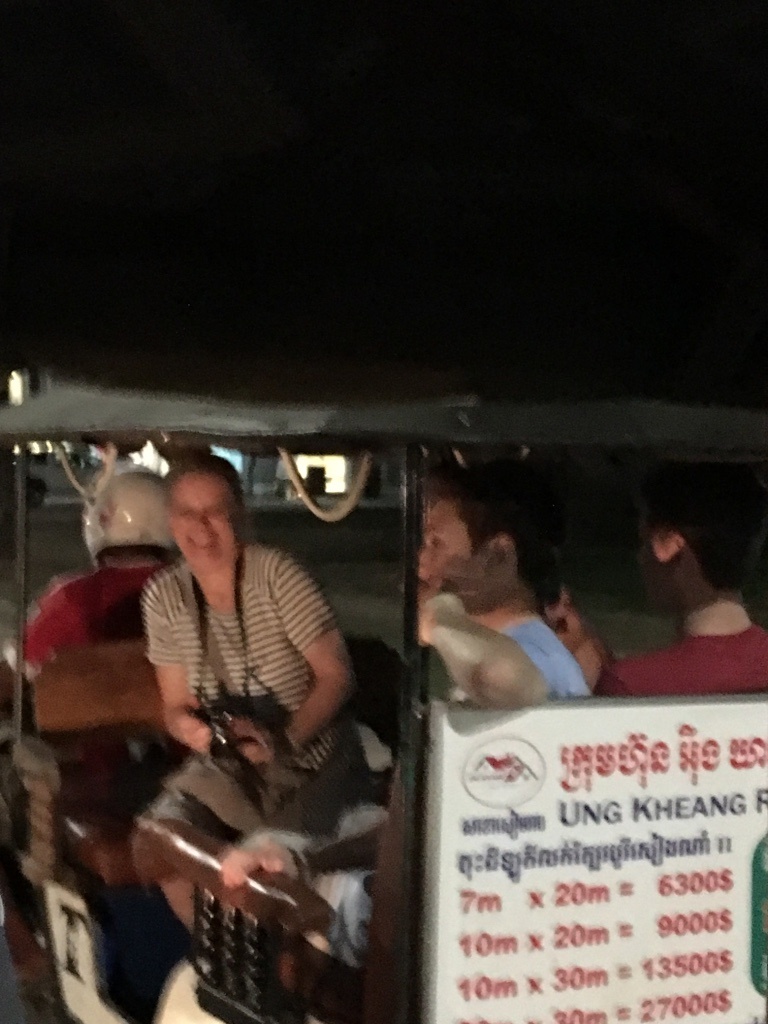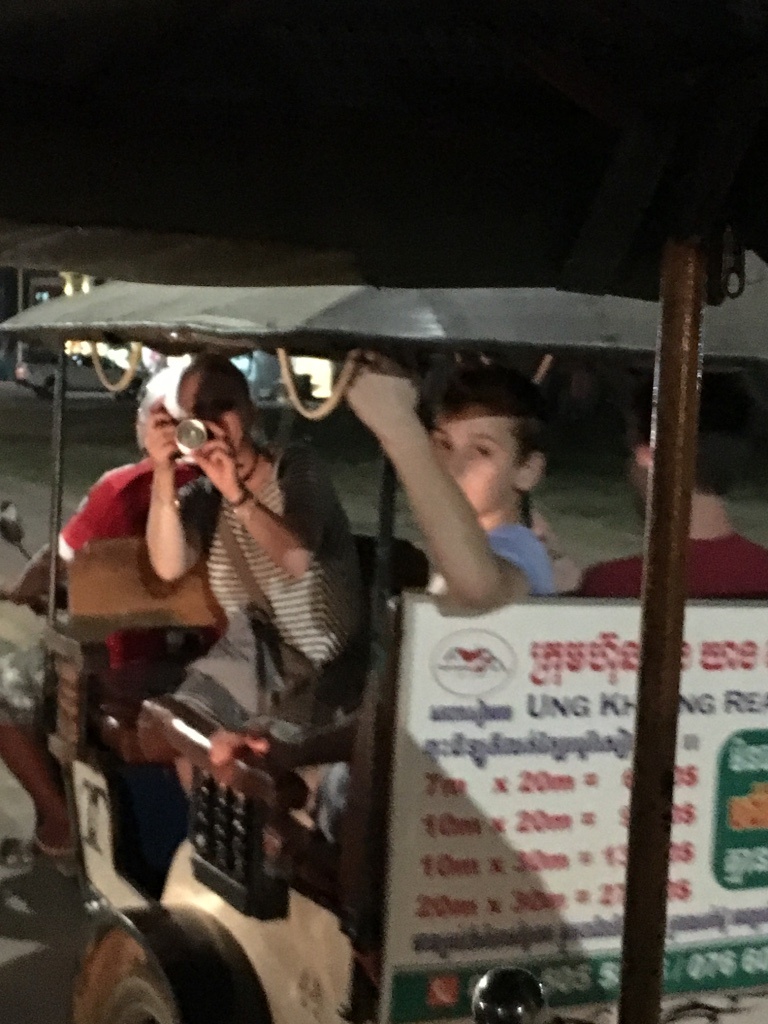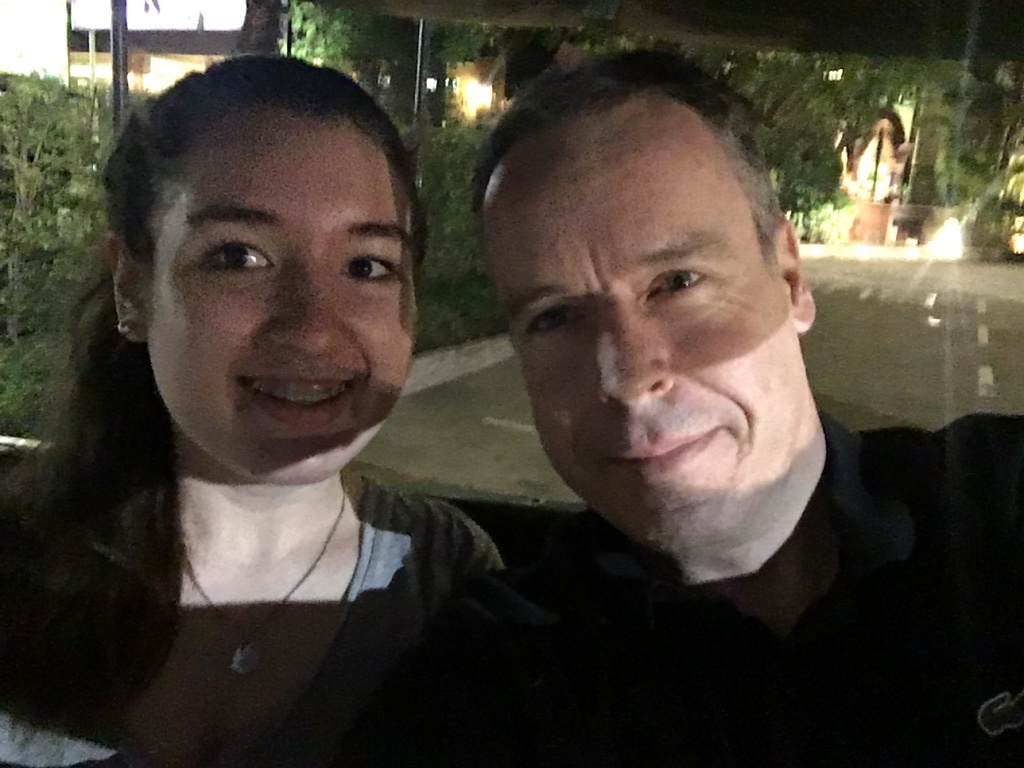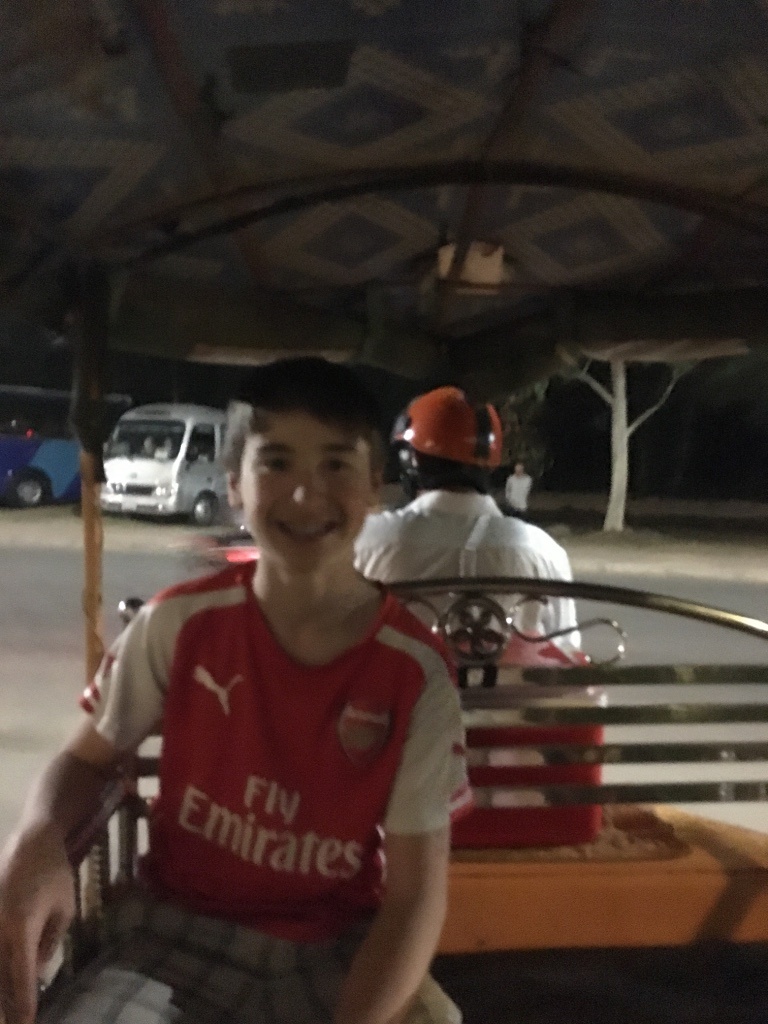 What an adventure!