Once we met up with Happy, we set out.
First stop:  Ta Prohm, which was a beautiful temple in the jungle where the trees dominate. I took a ton of pictures, combined then with what Zach was taking, and Rob! But, on a trip like this, you can't take too many pictures!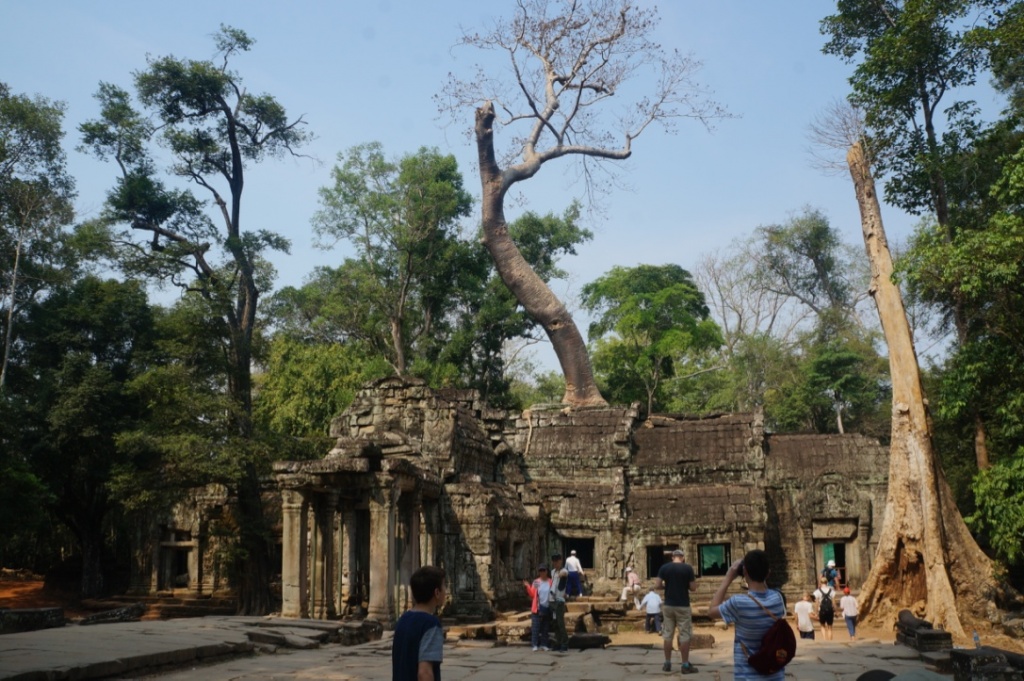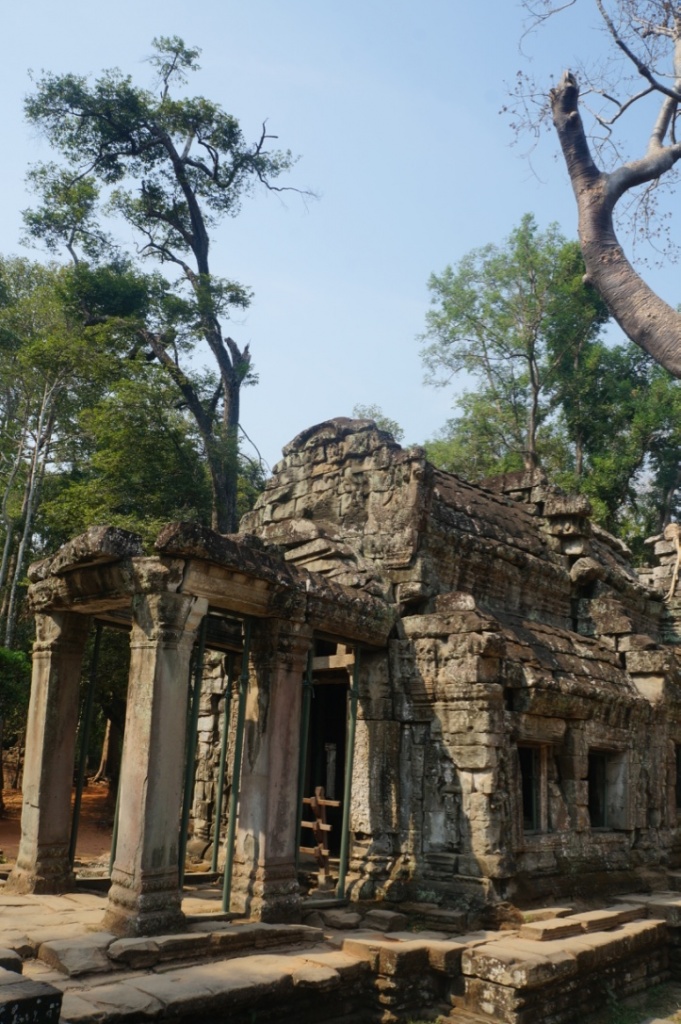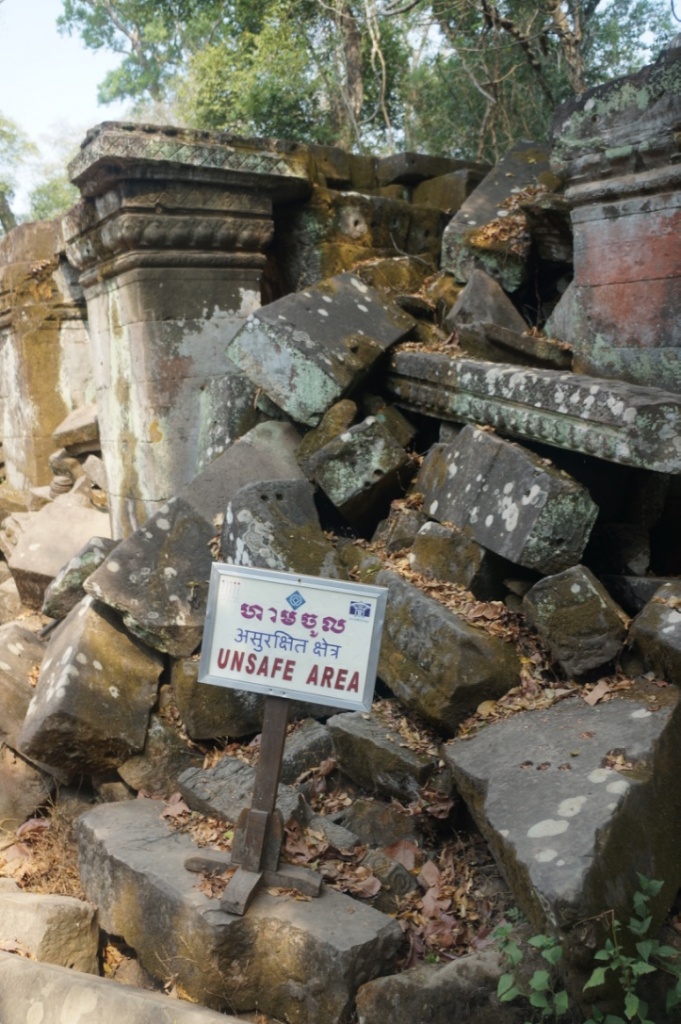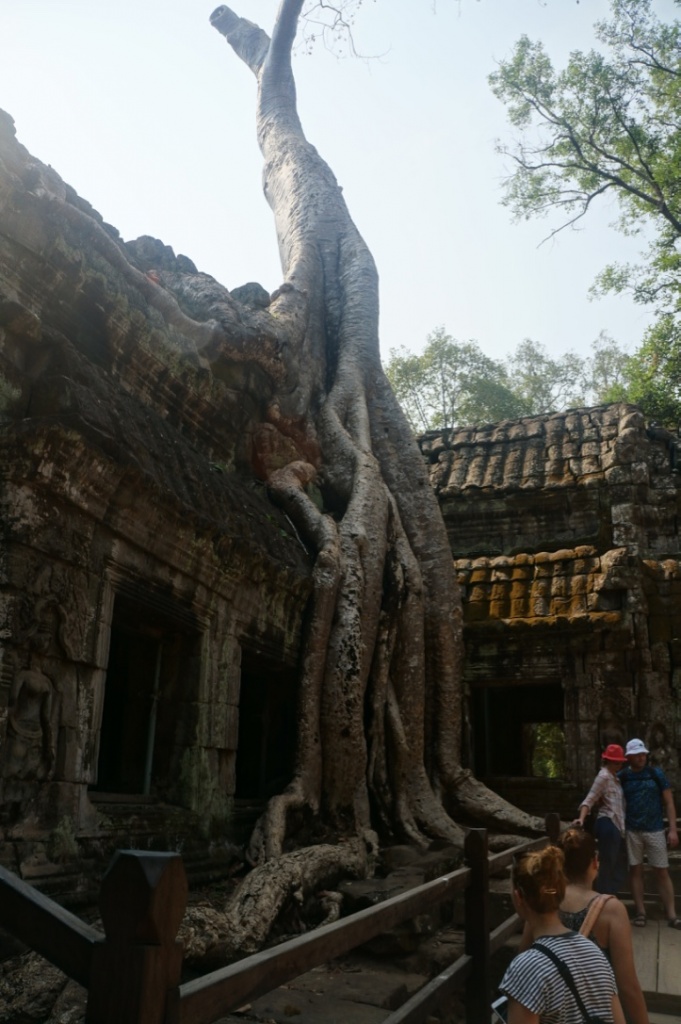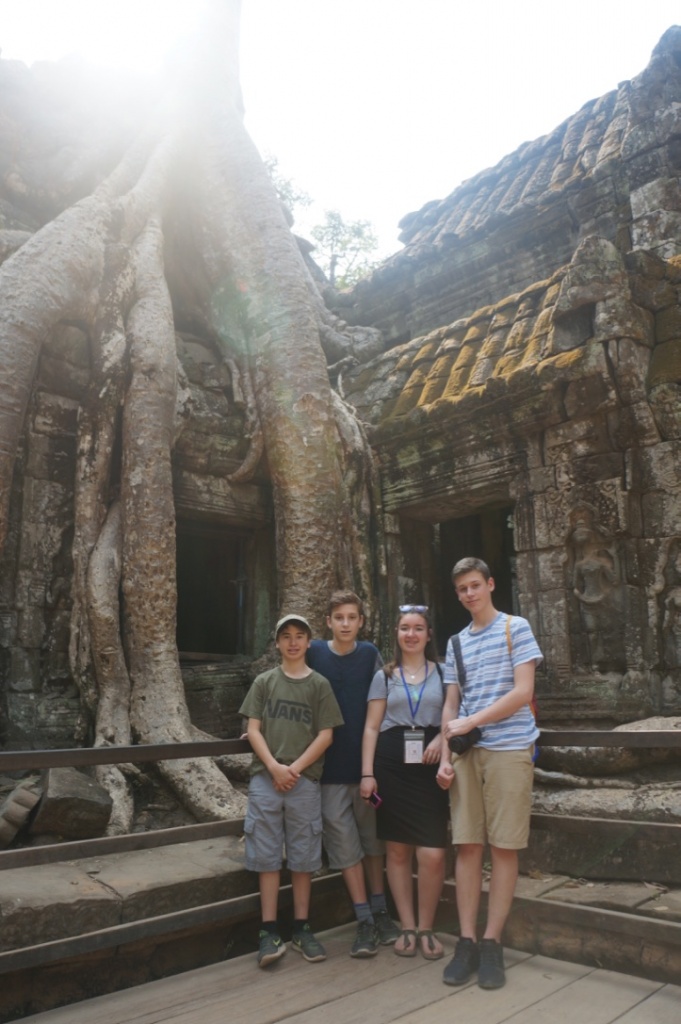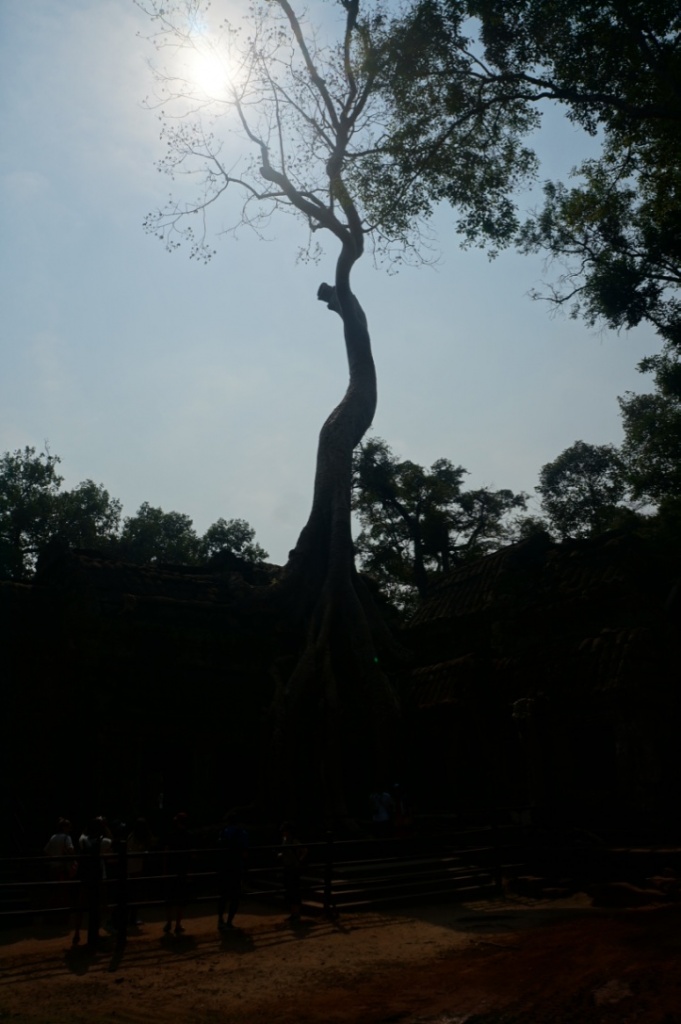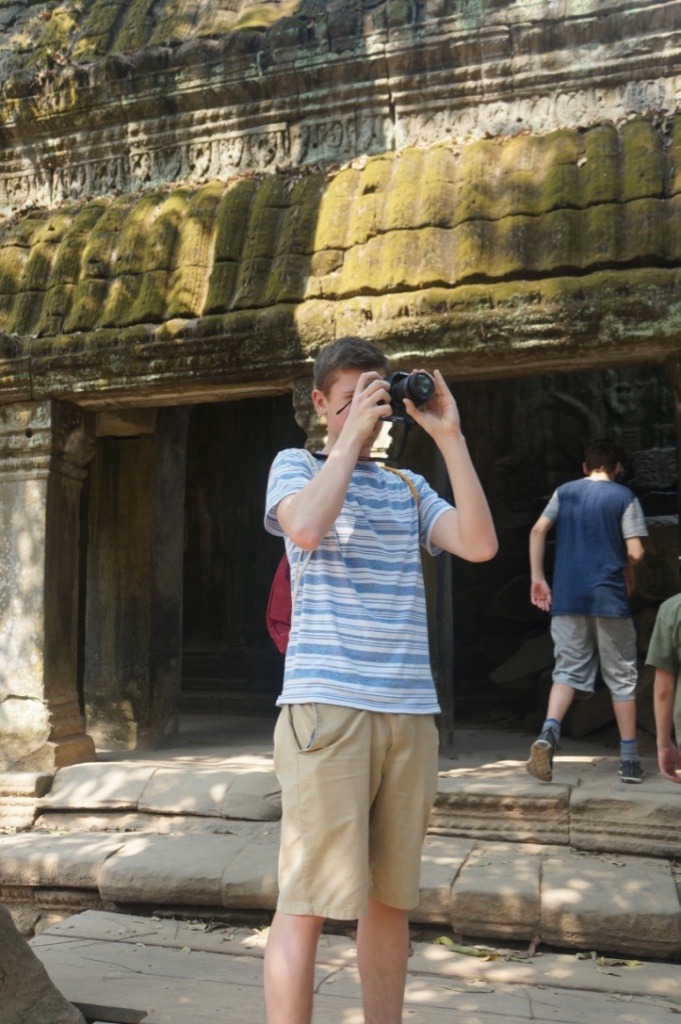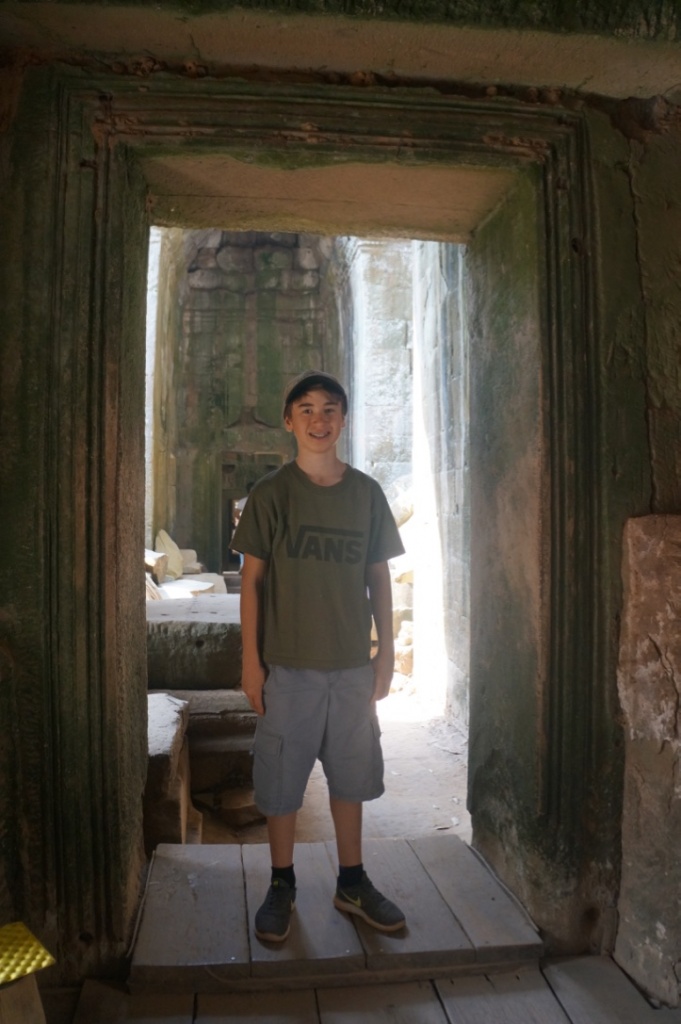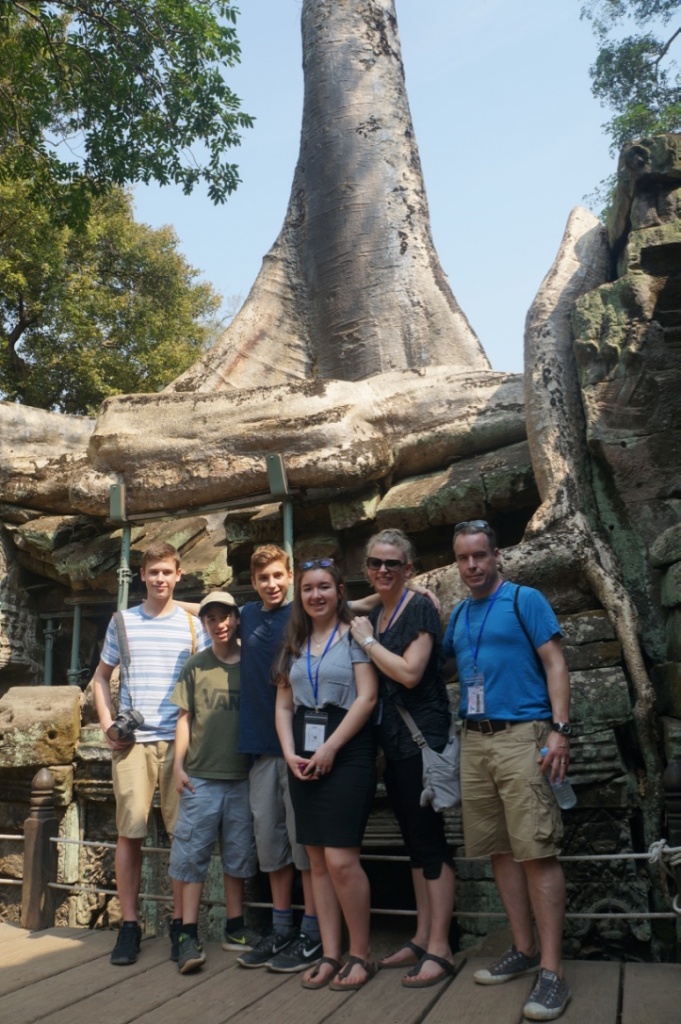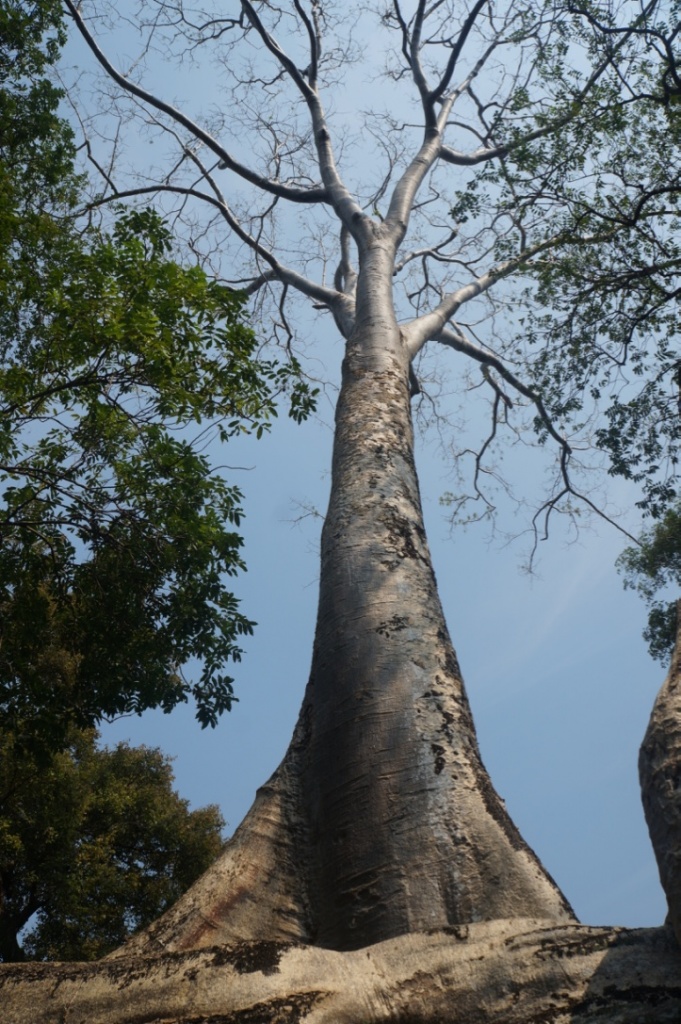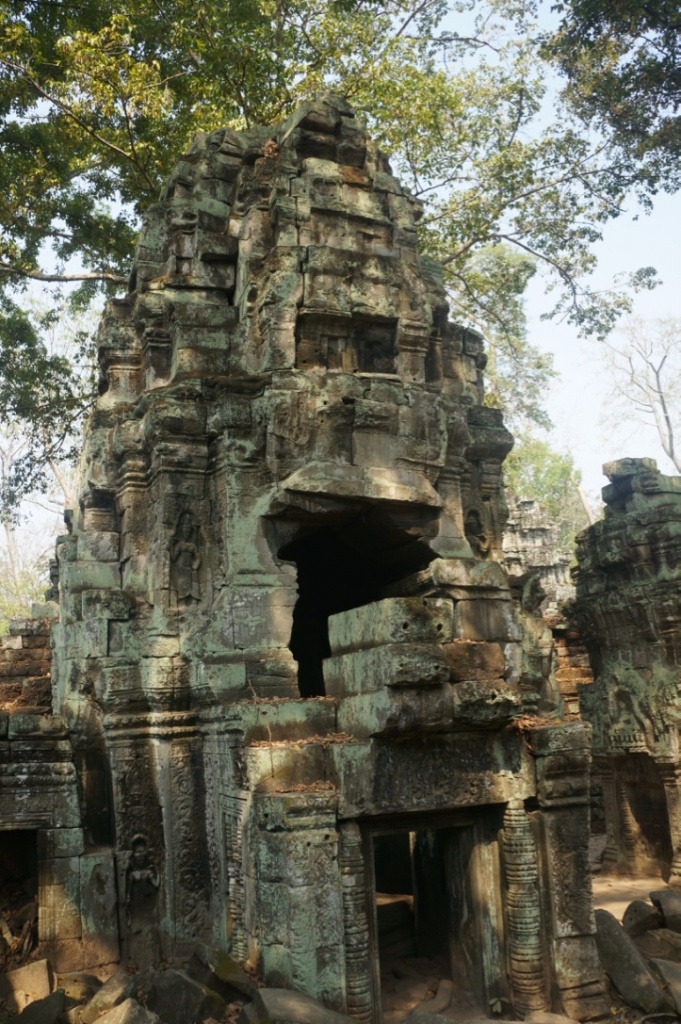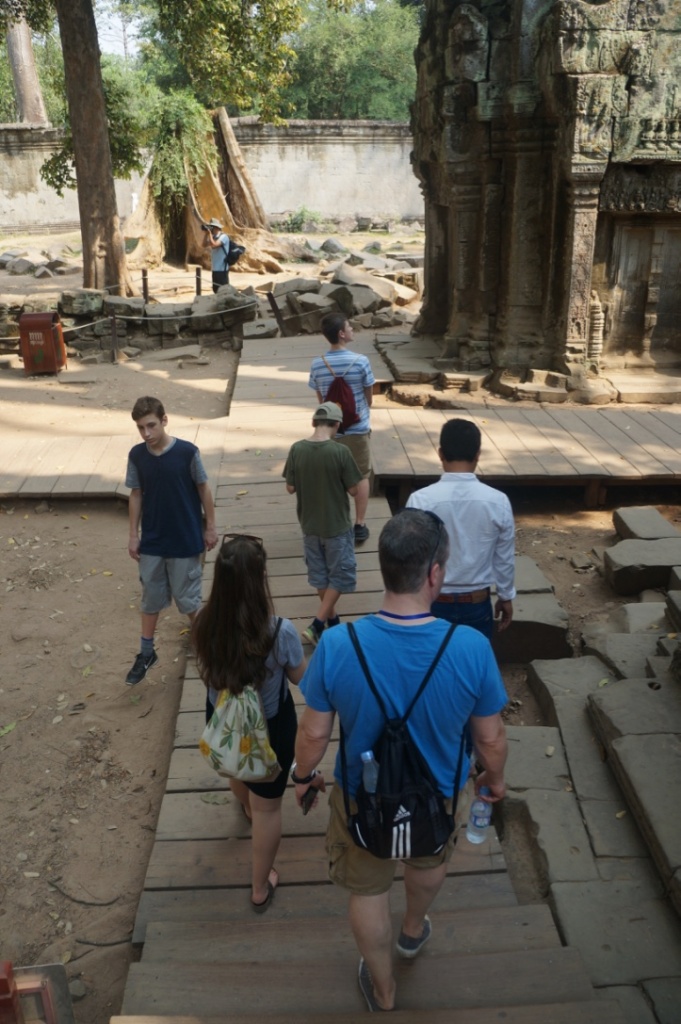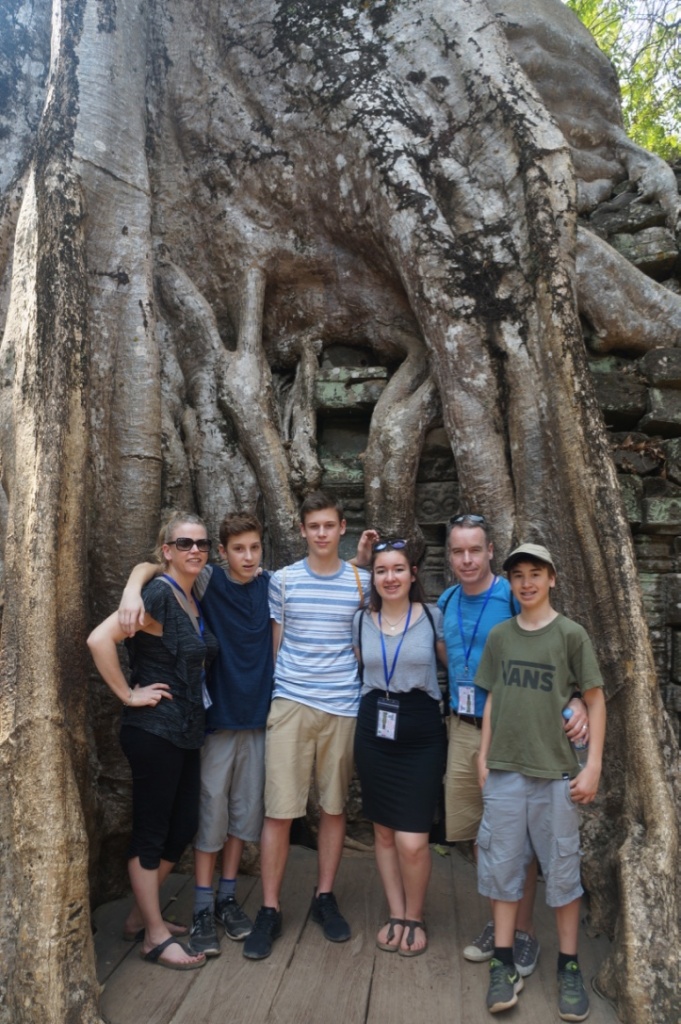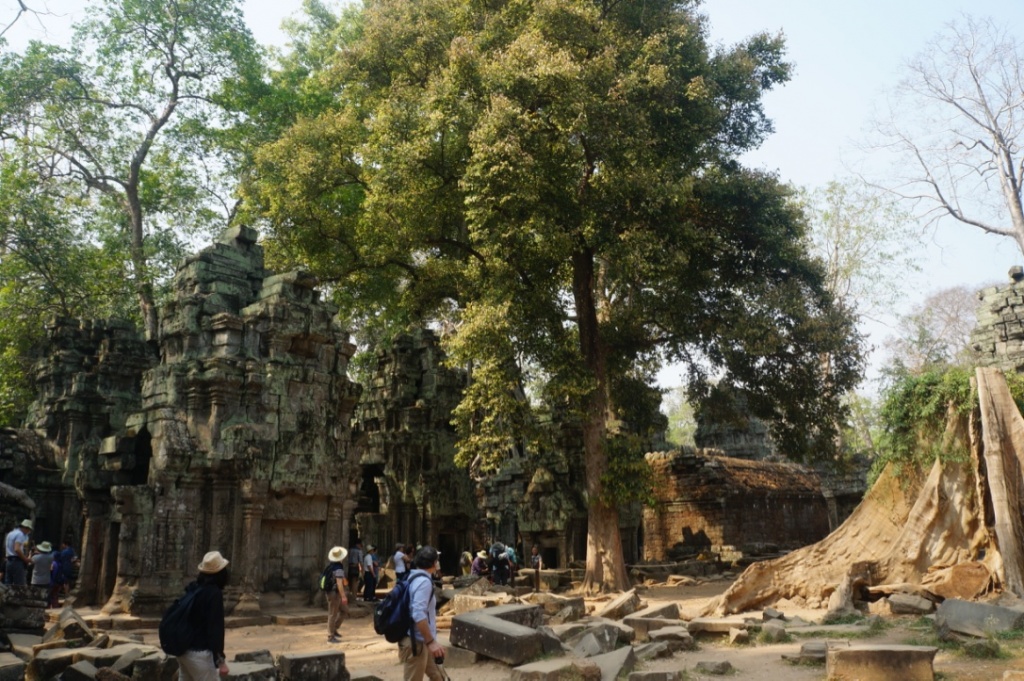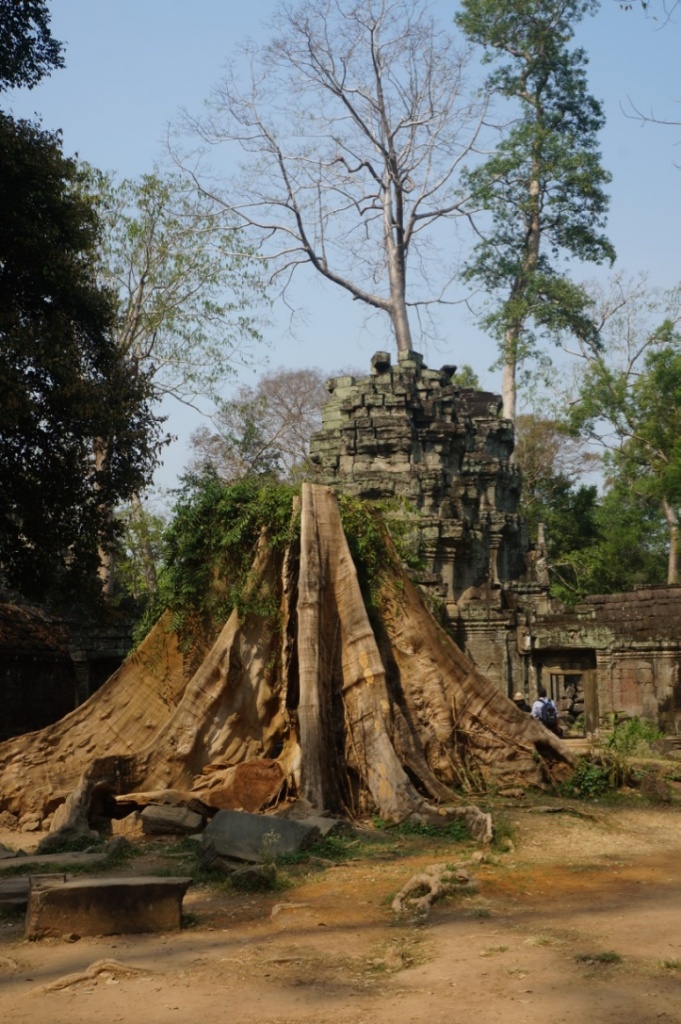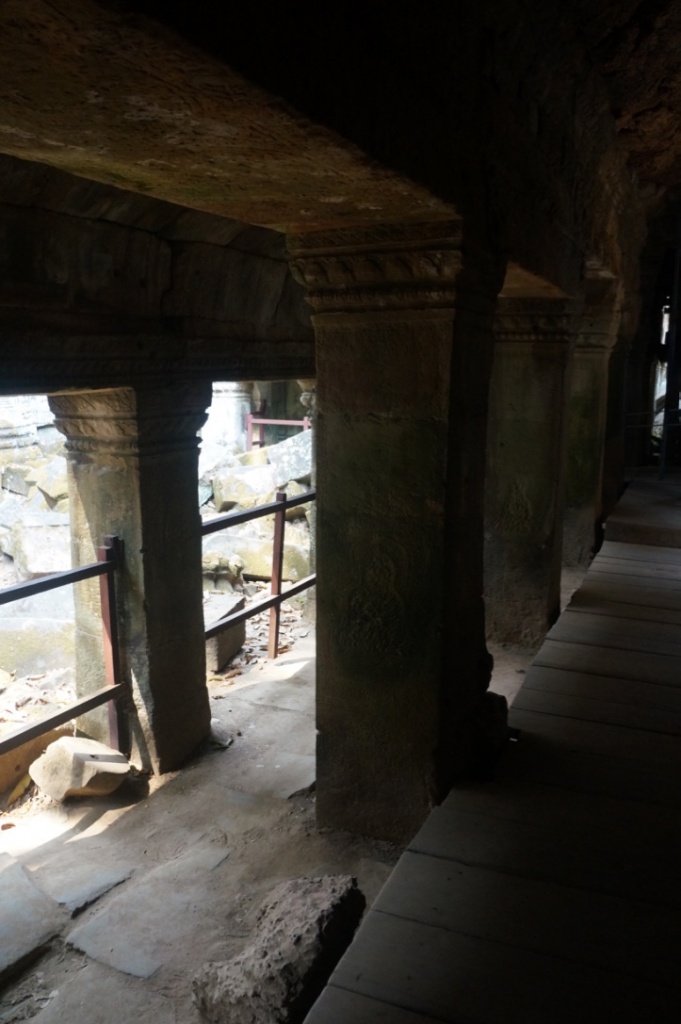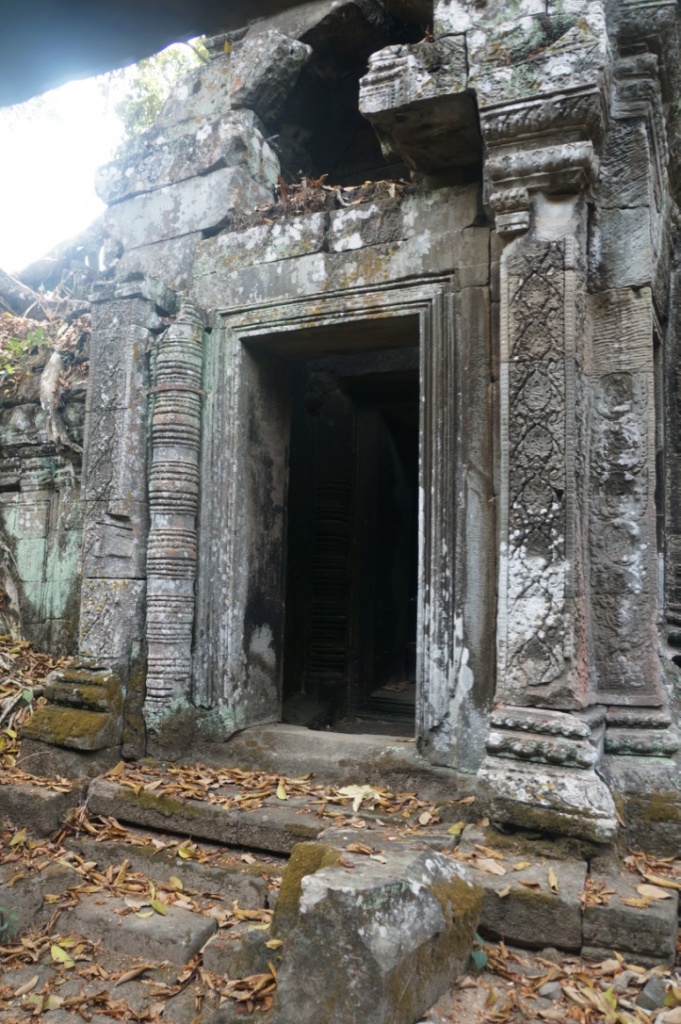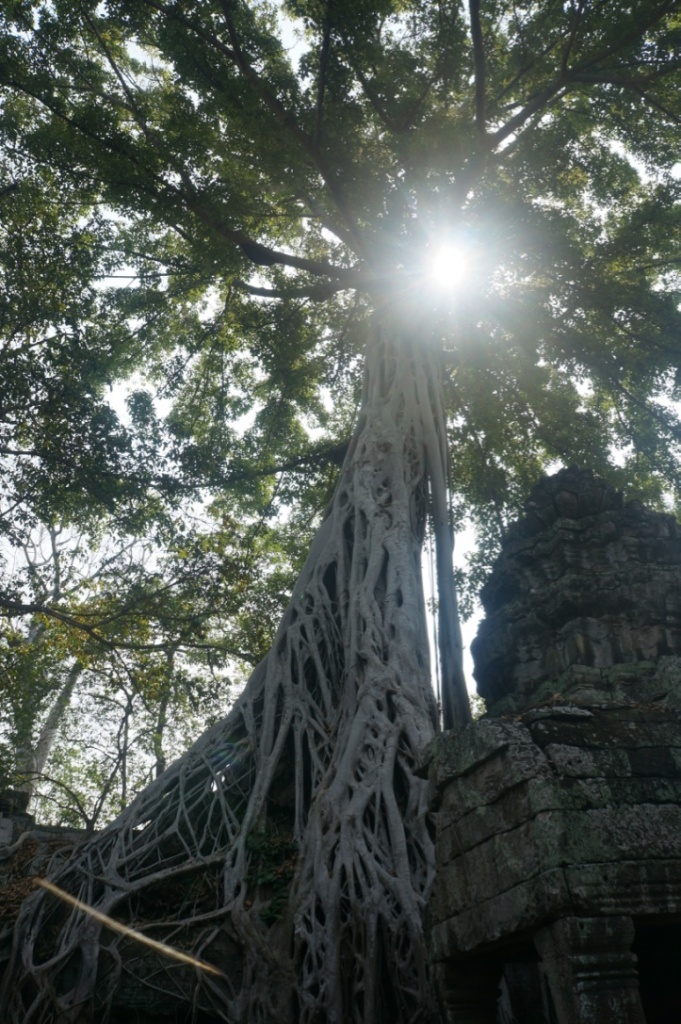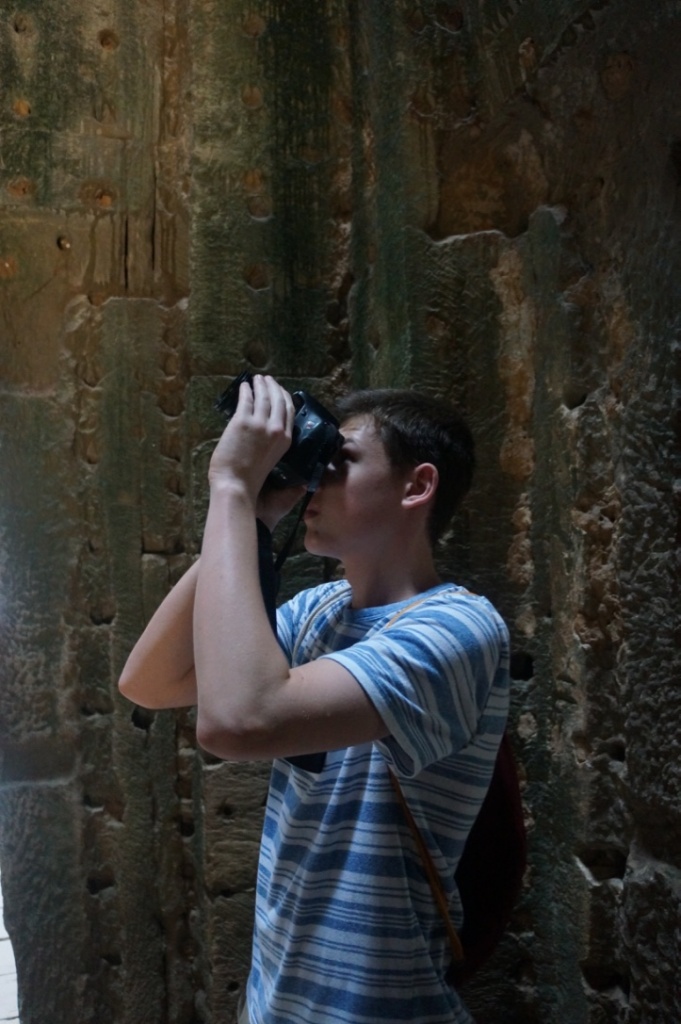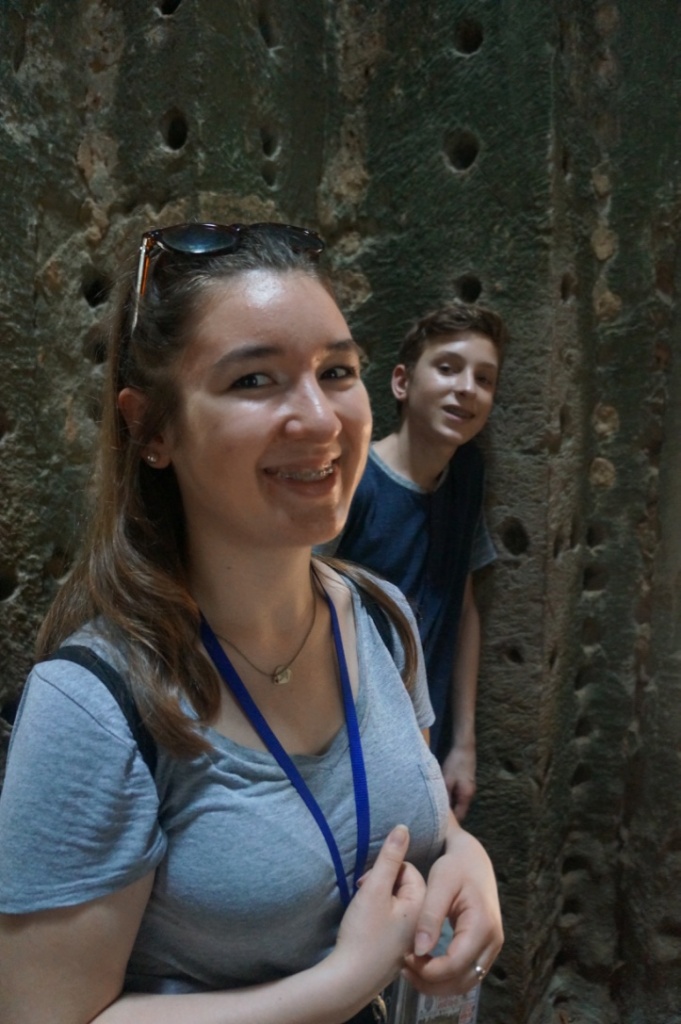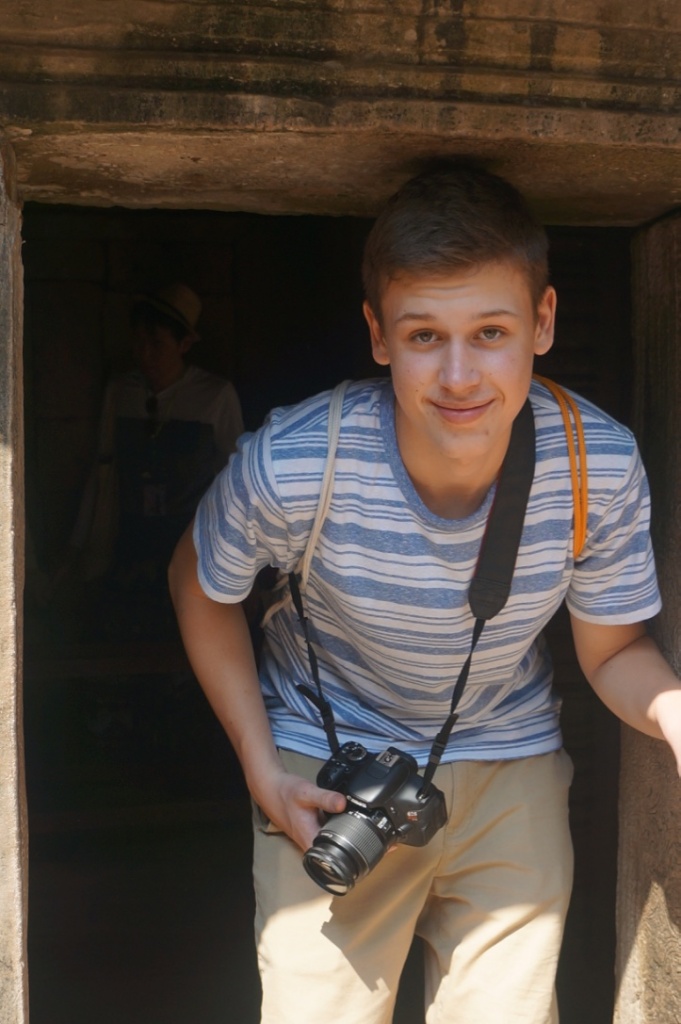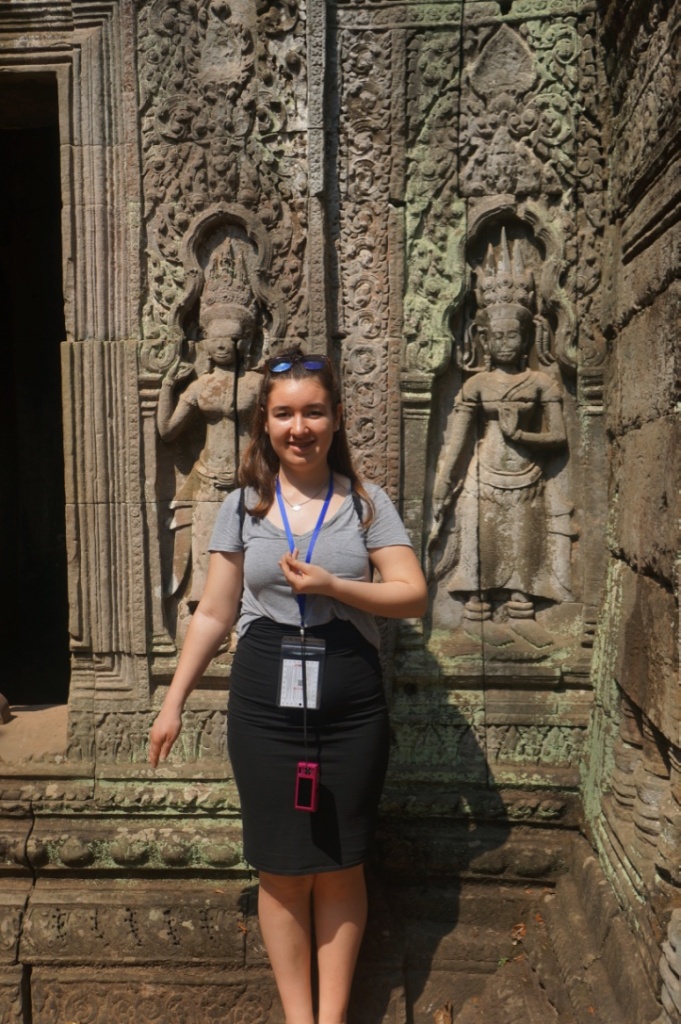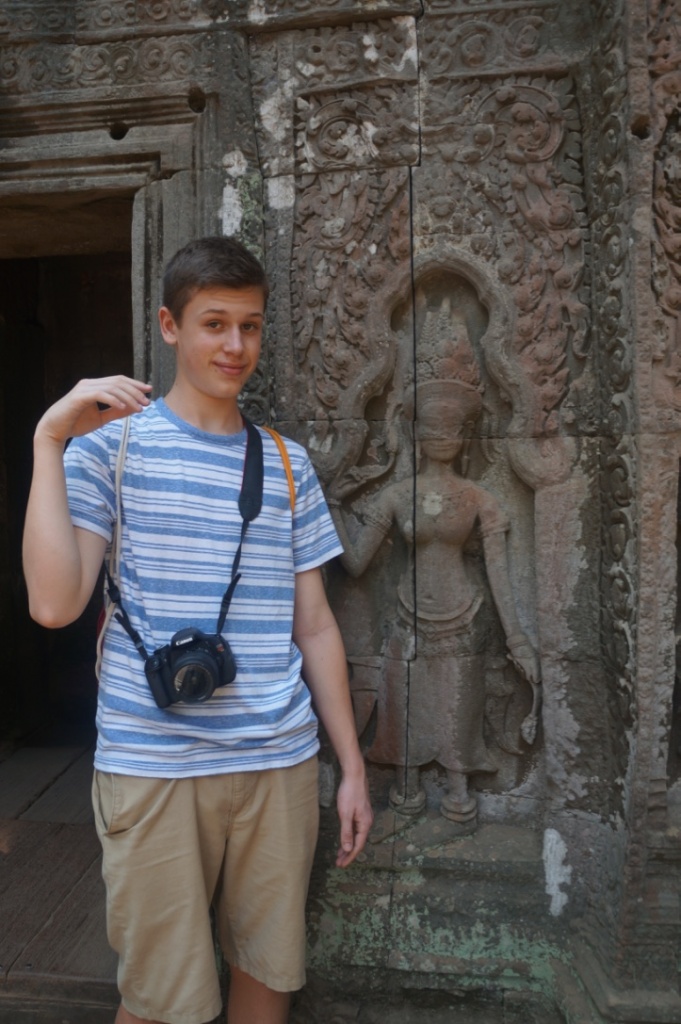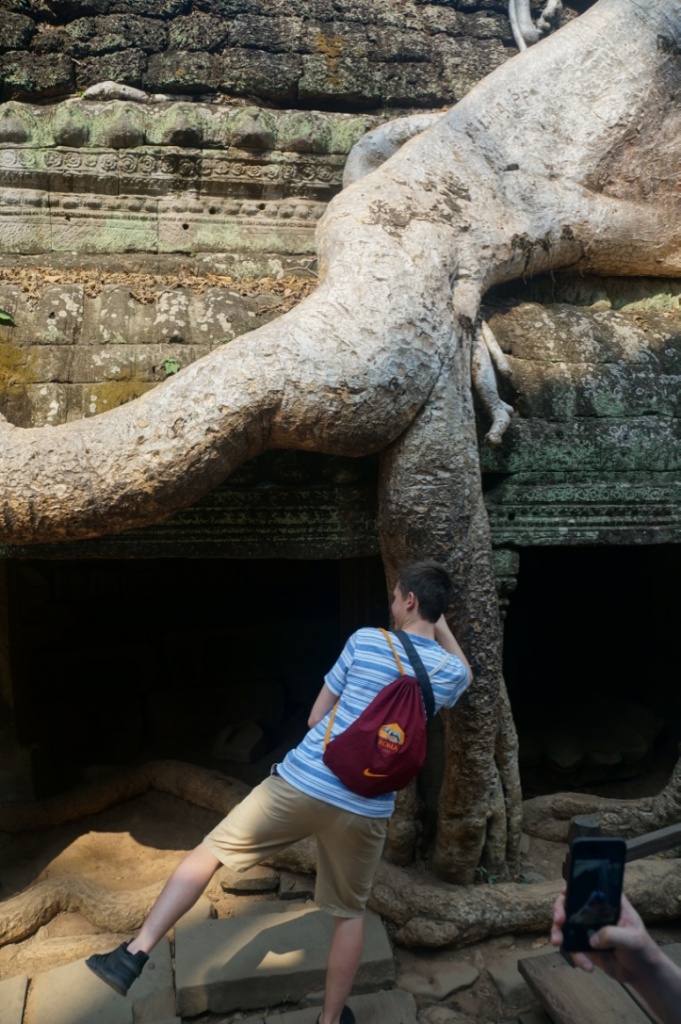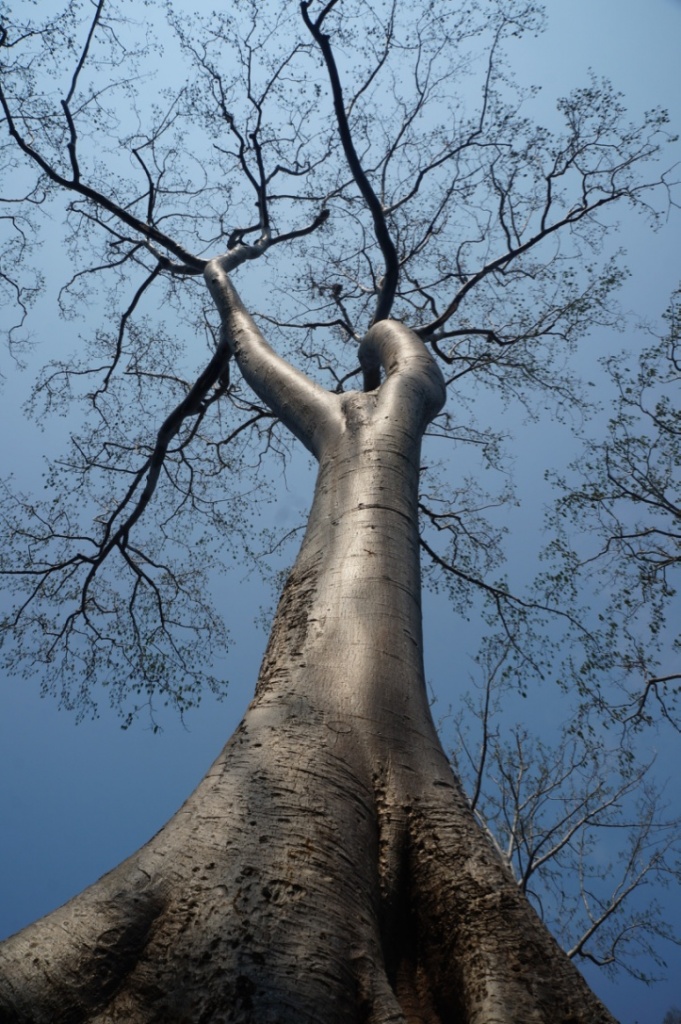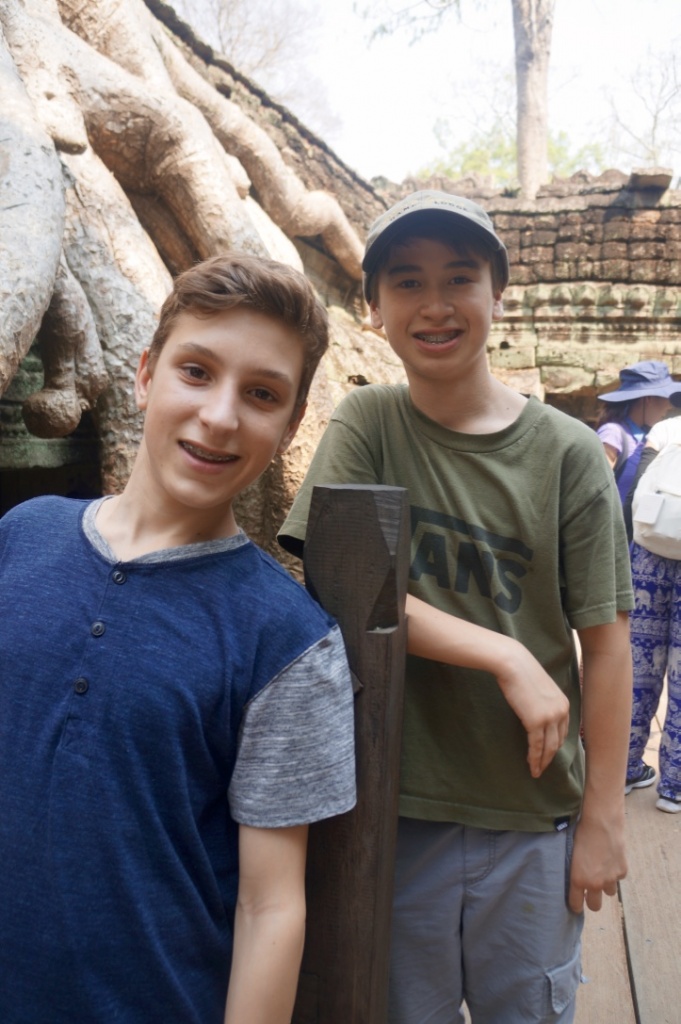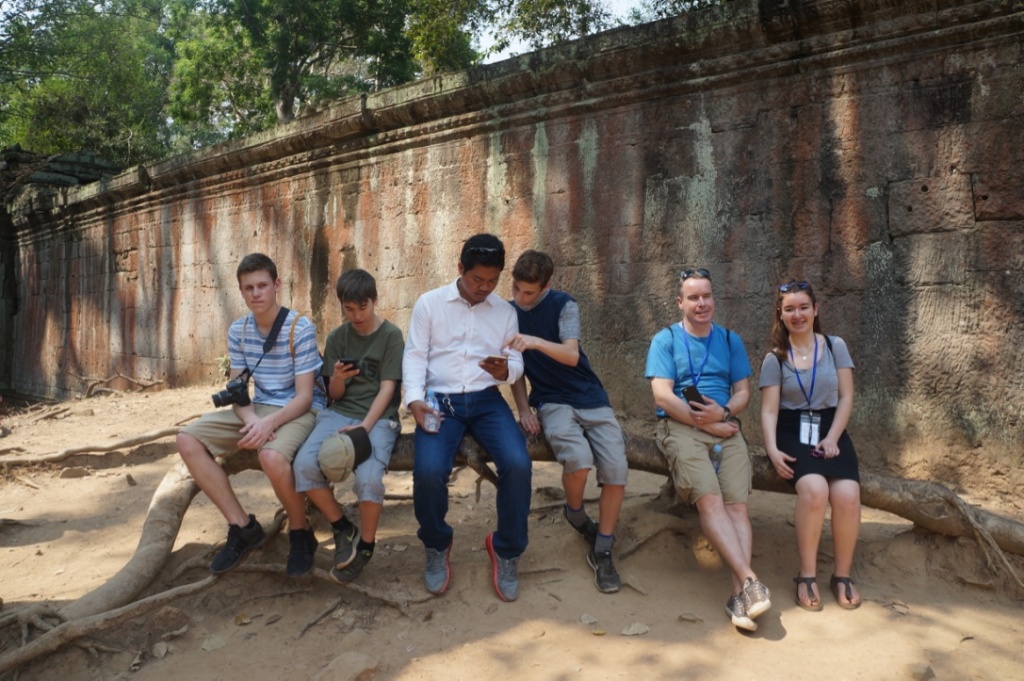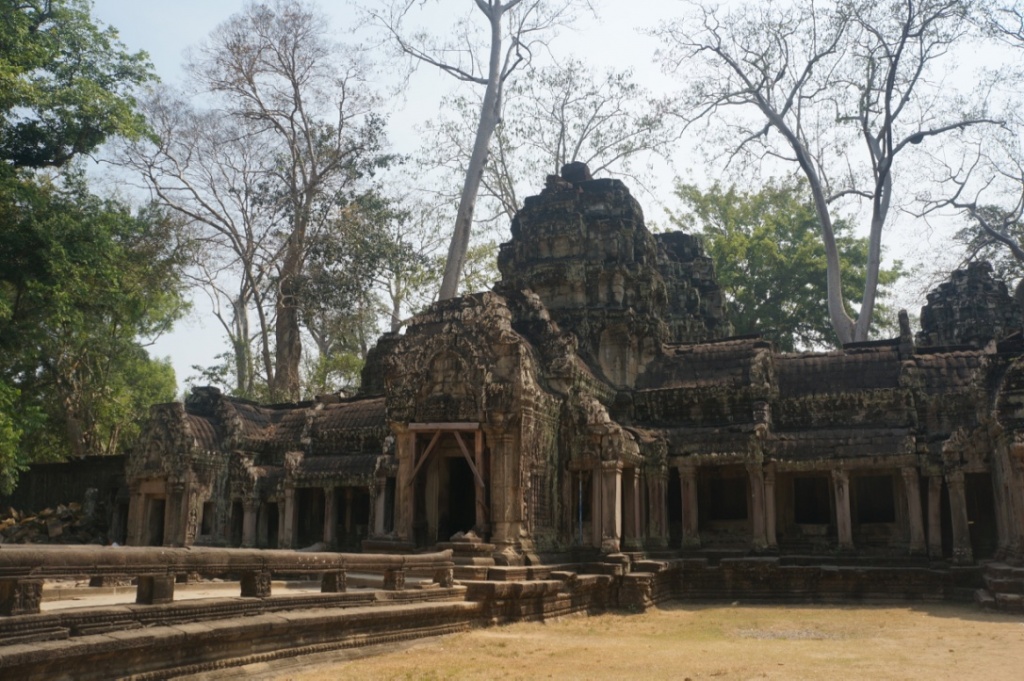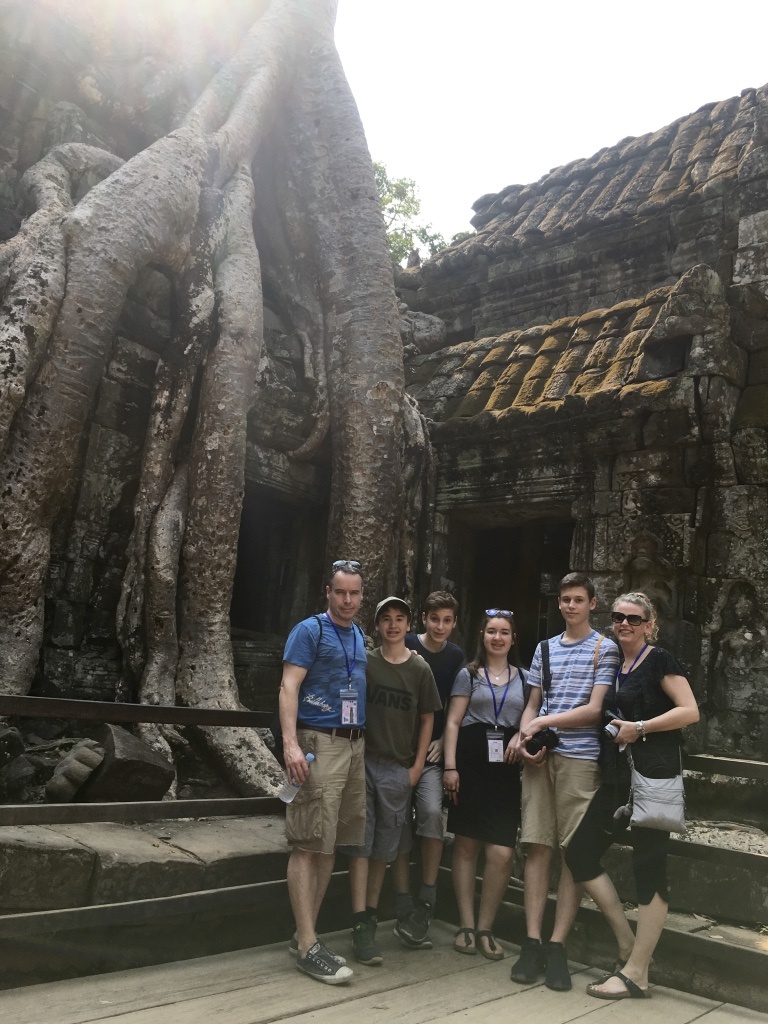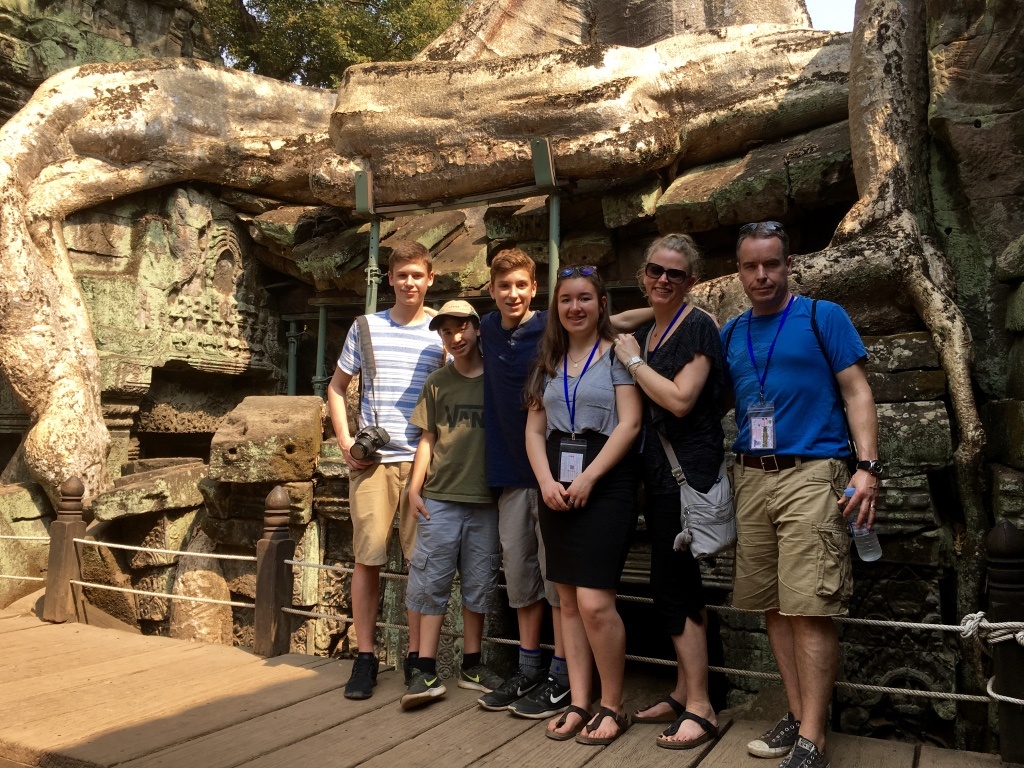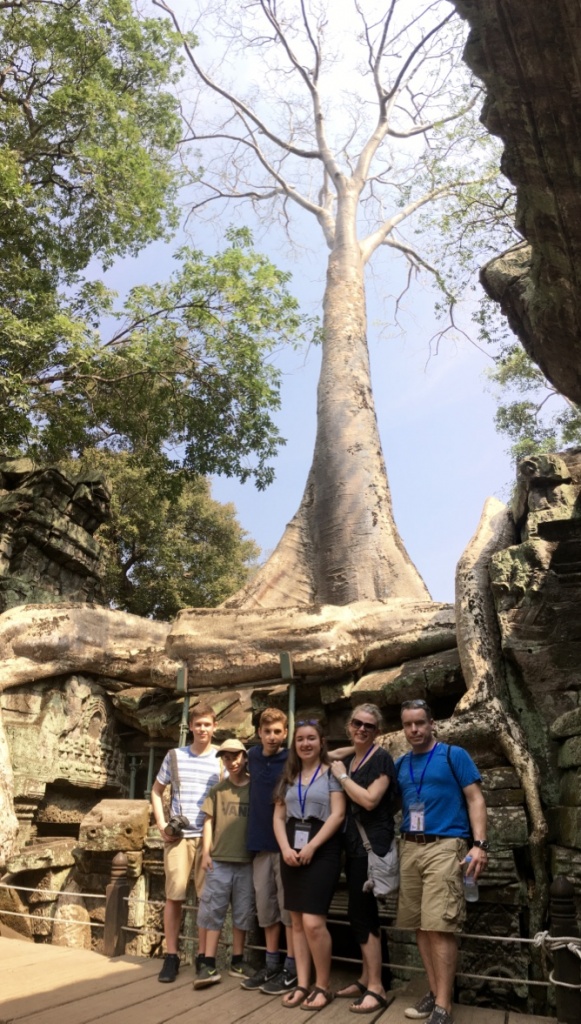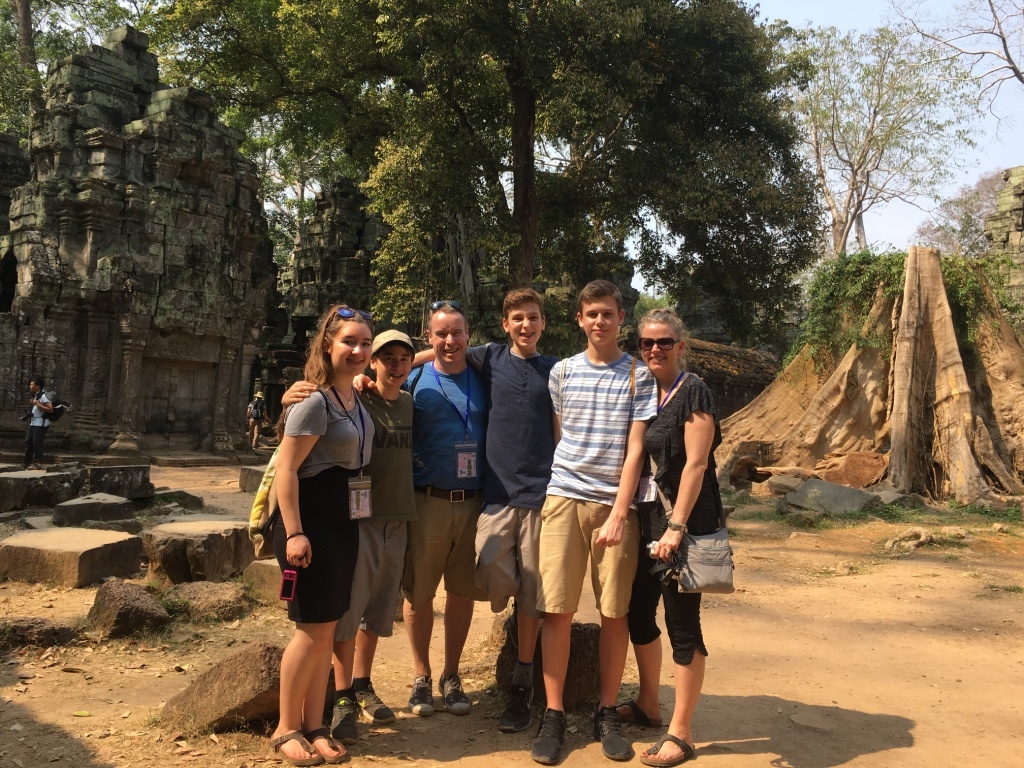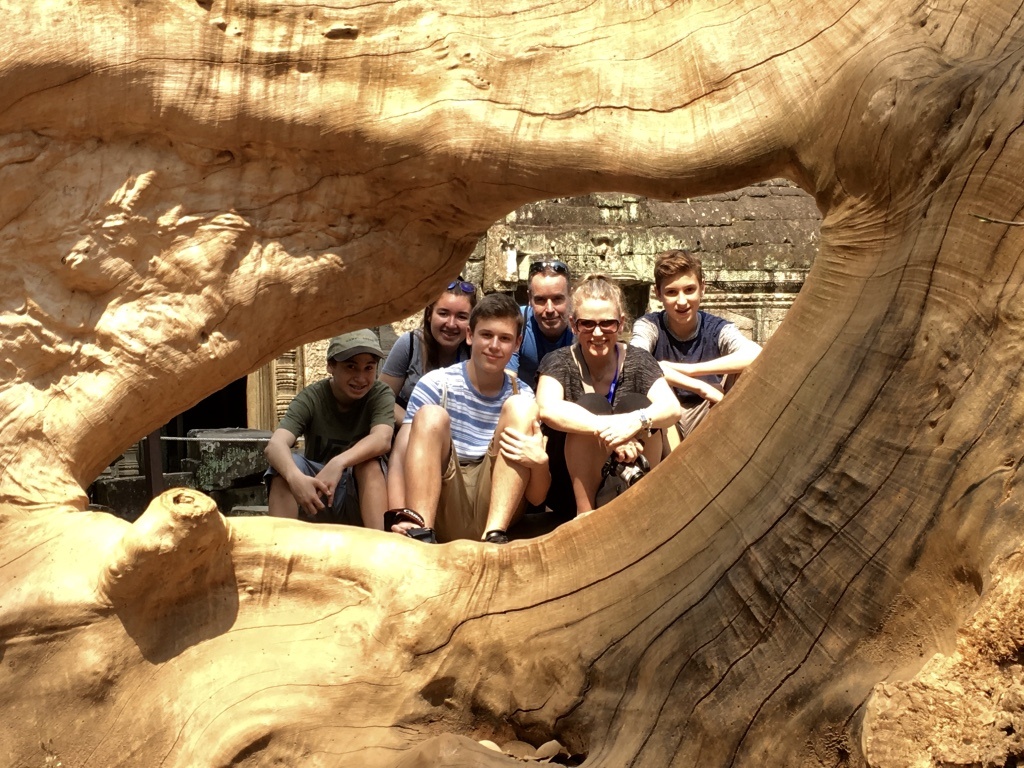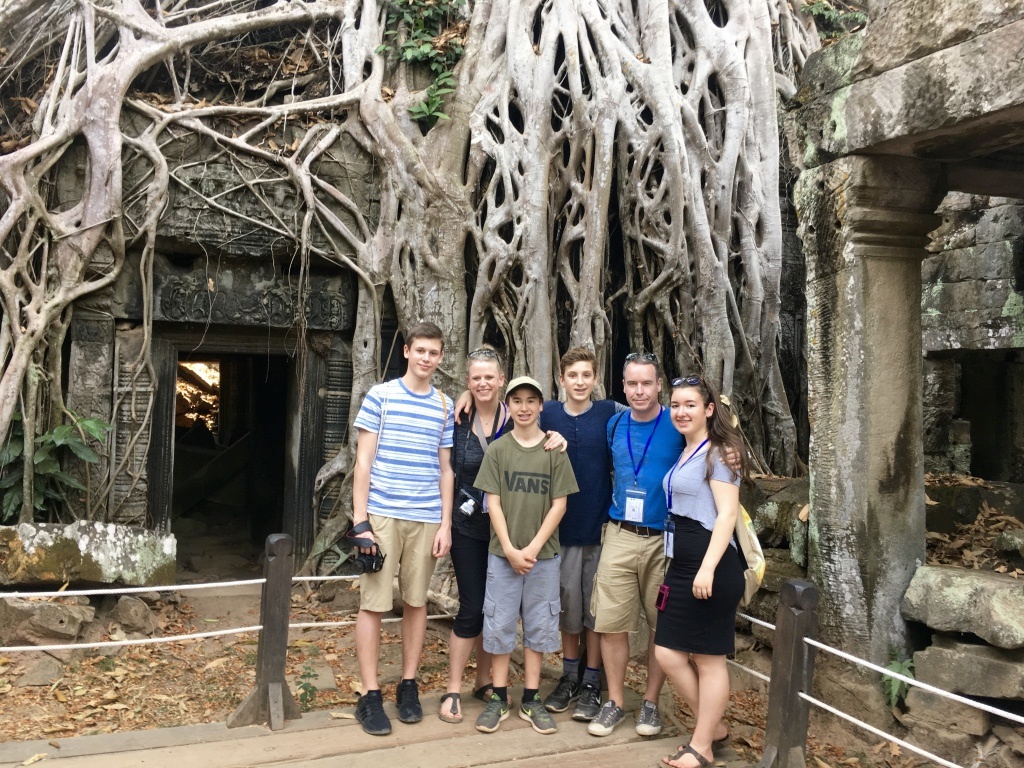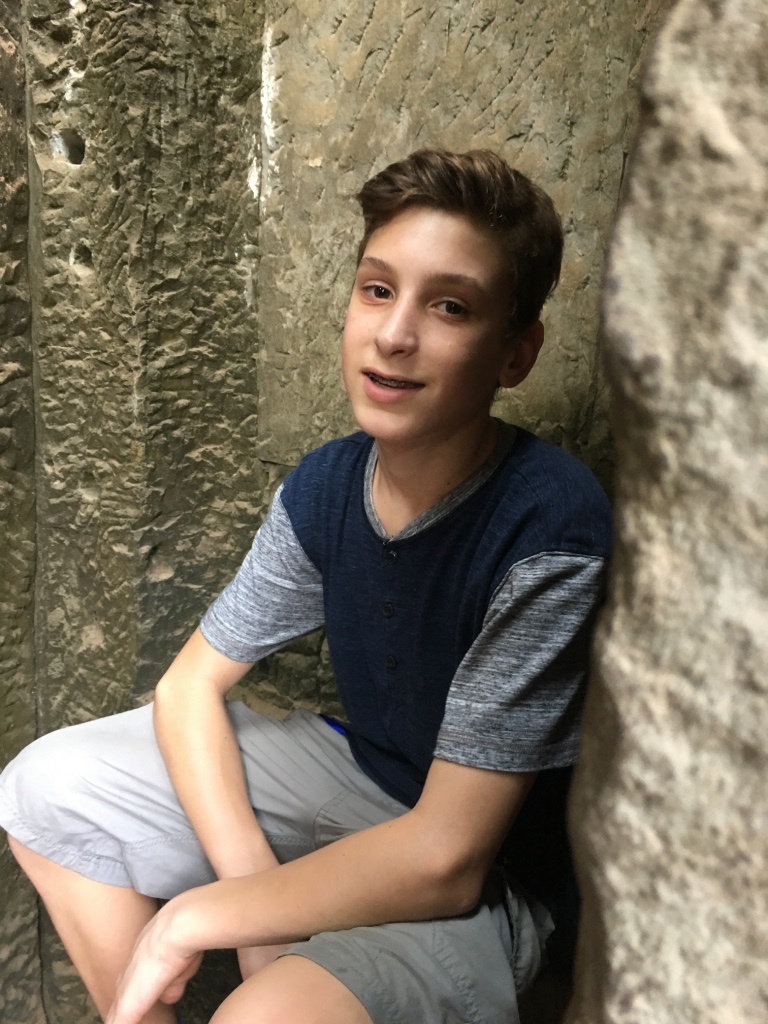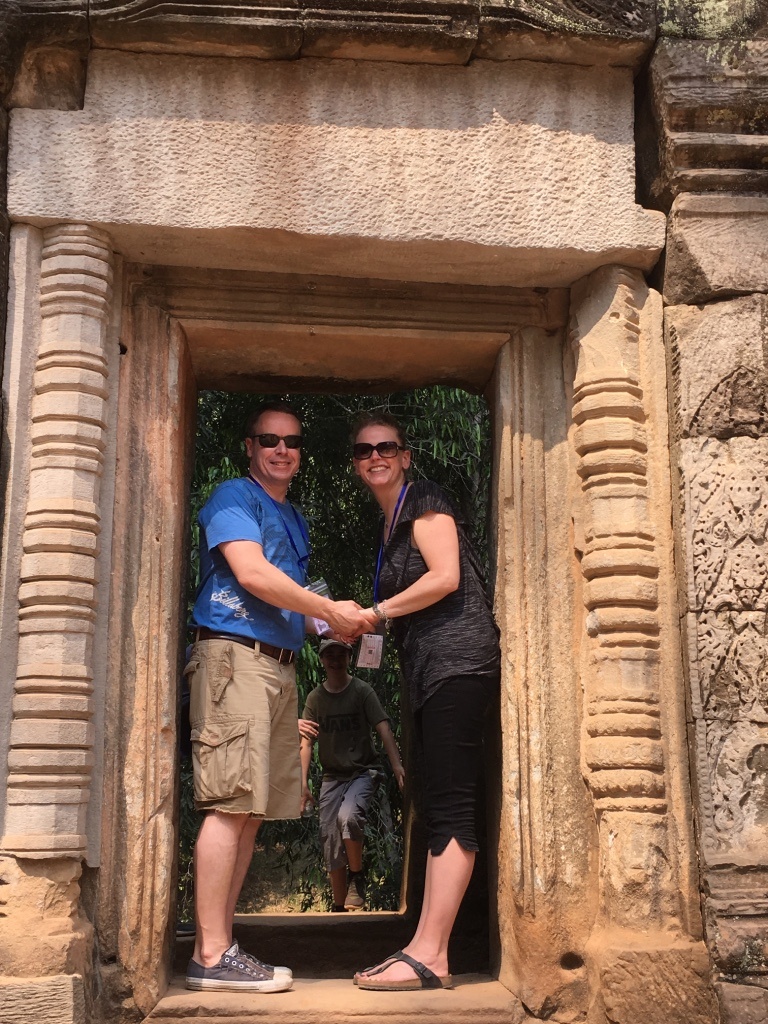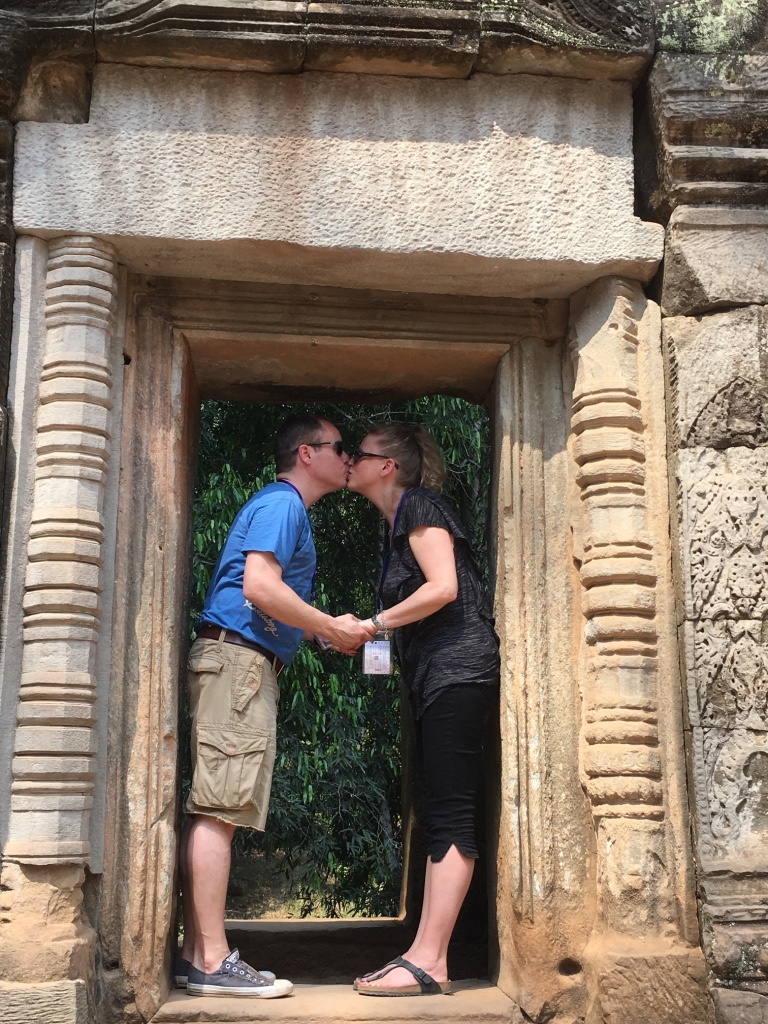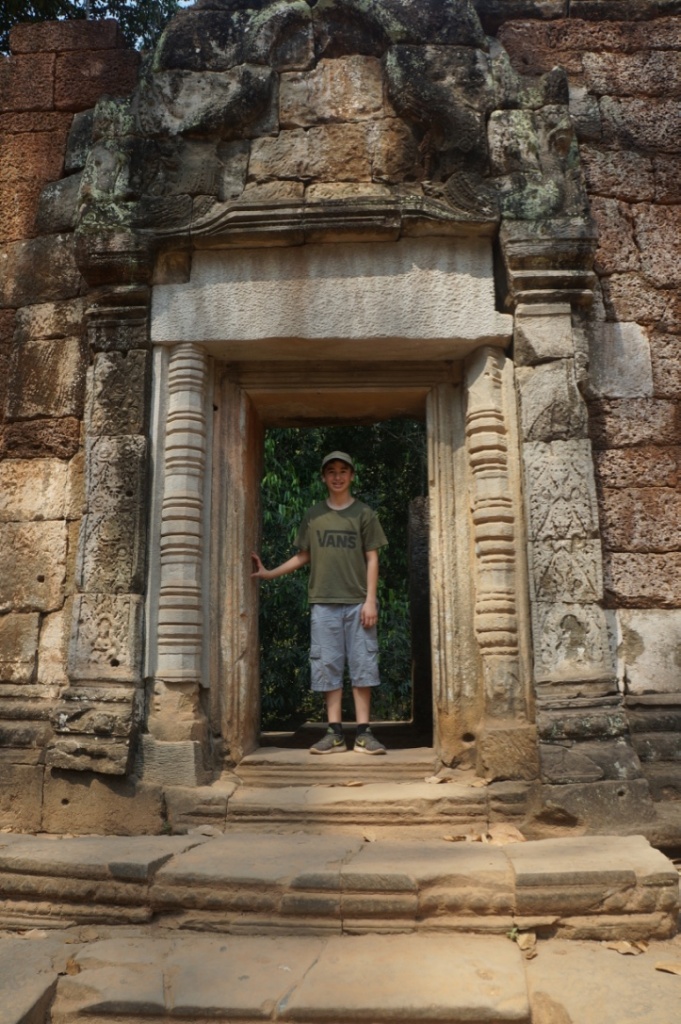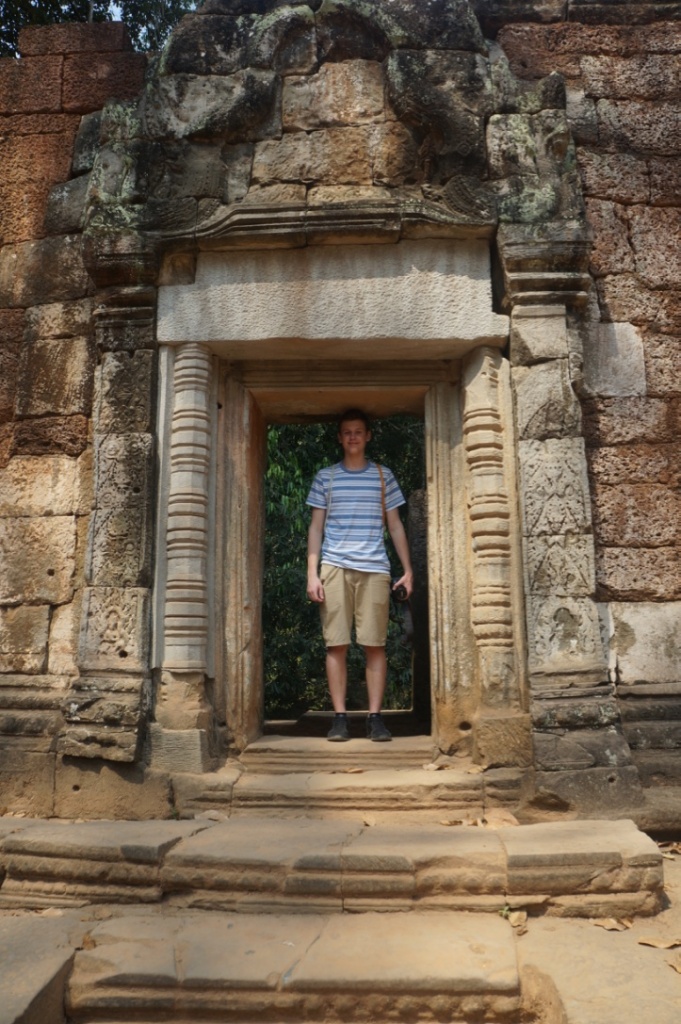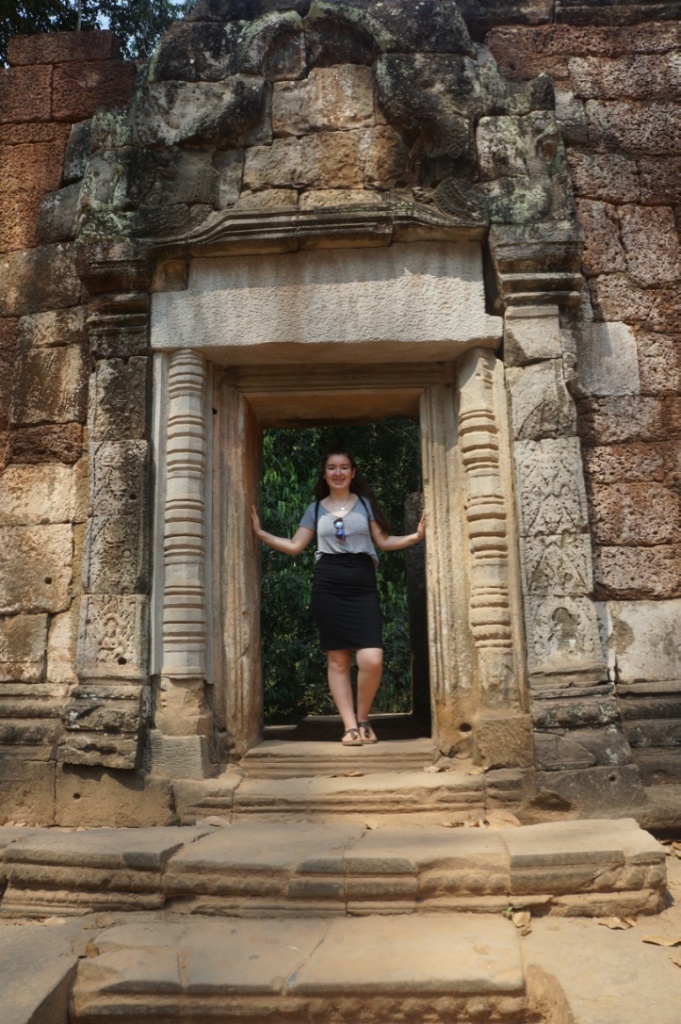 We then headed to headed to two other temples.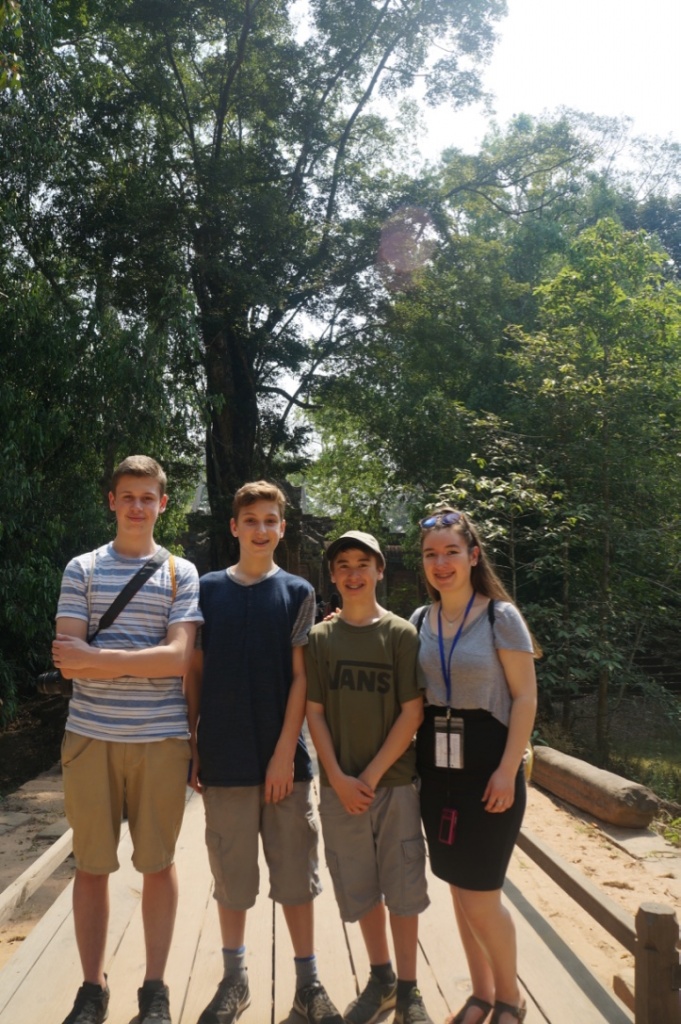 The first one, we were able to climb, Pre Rup: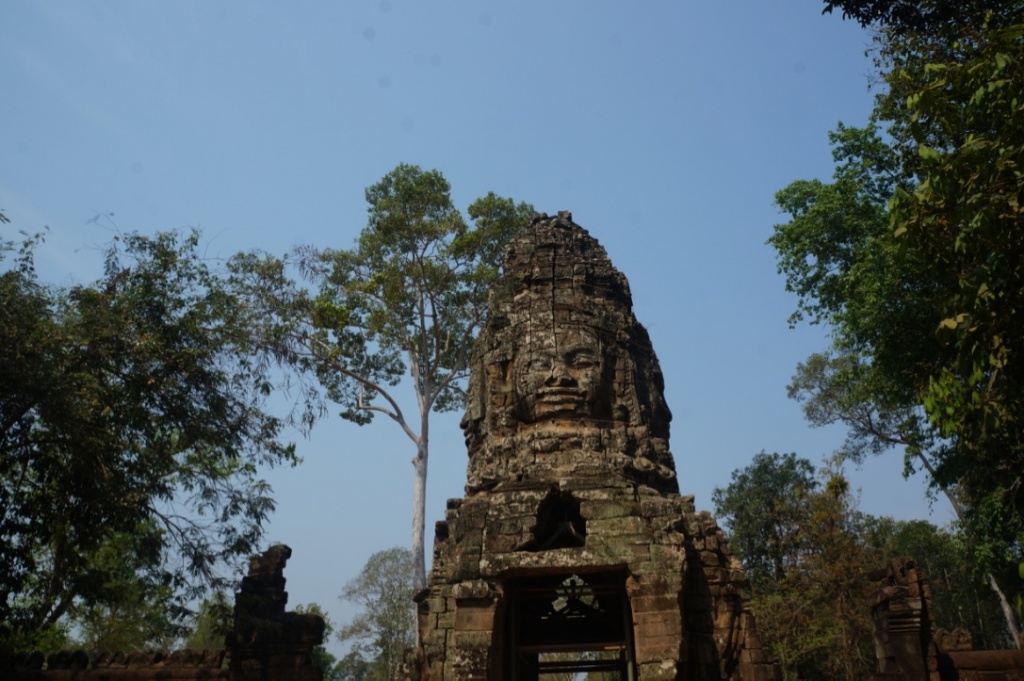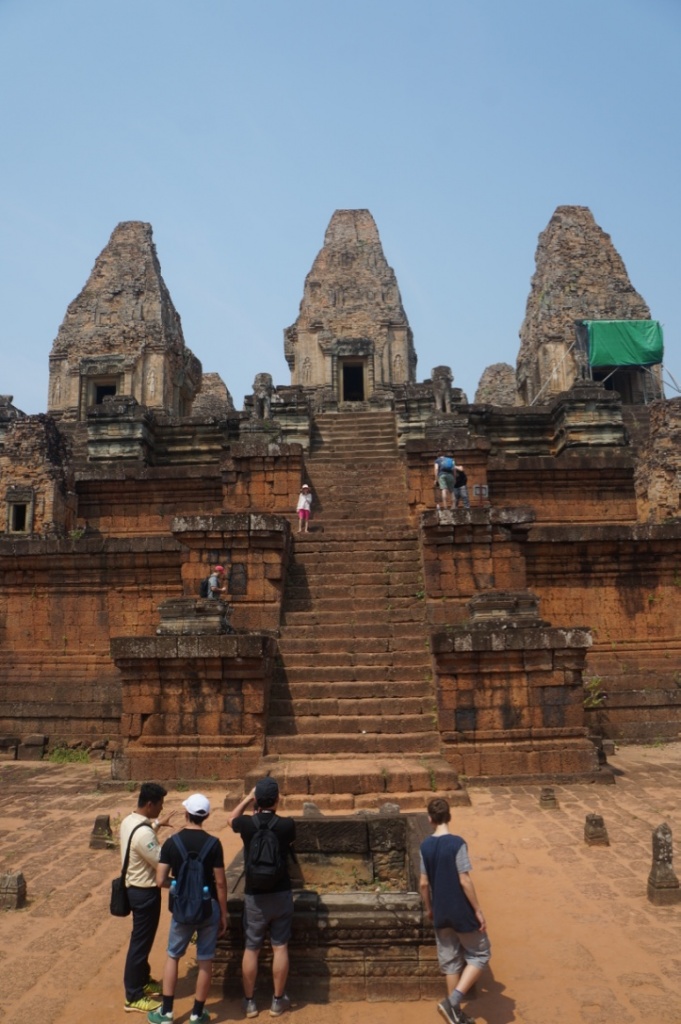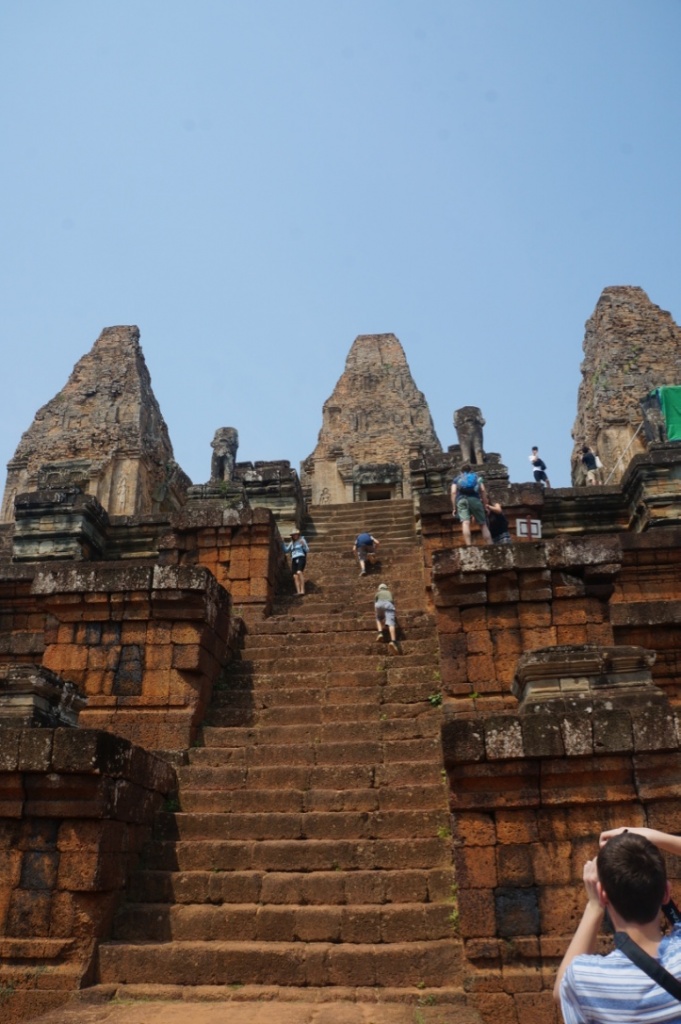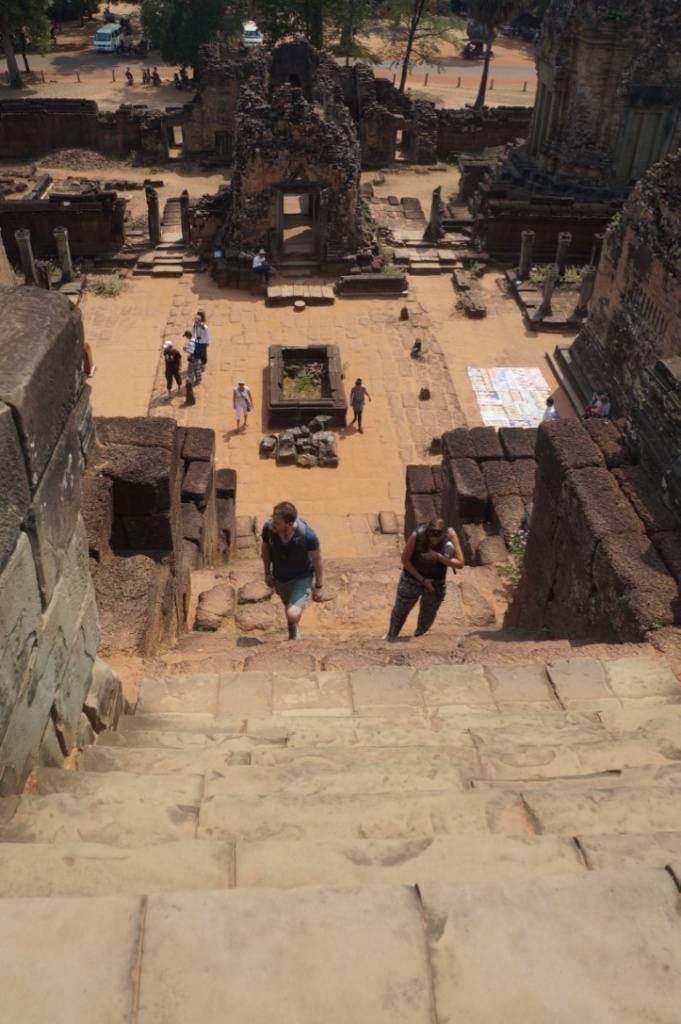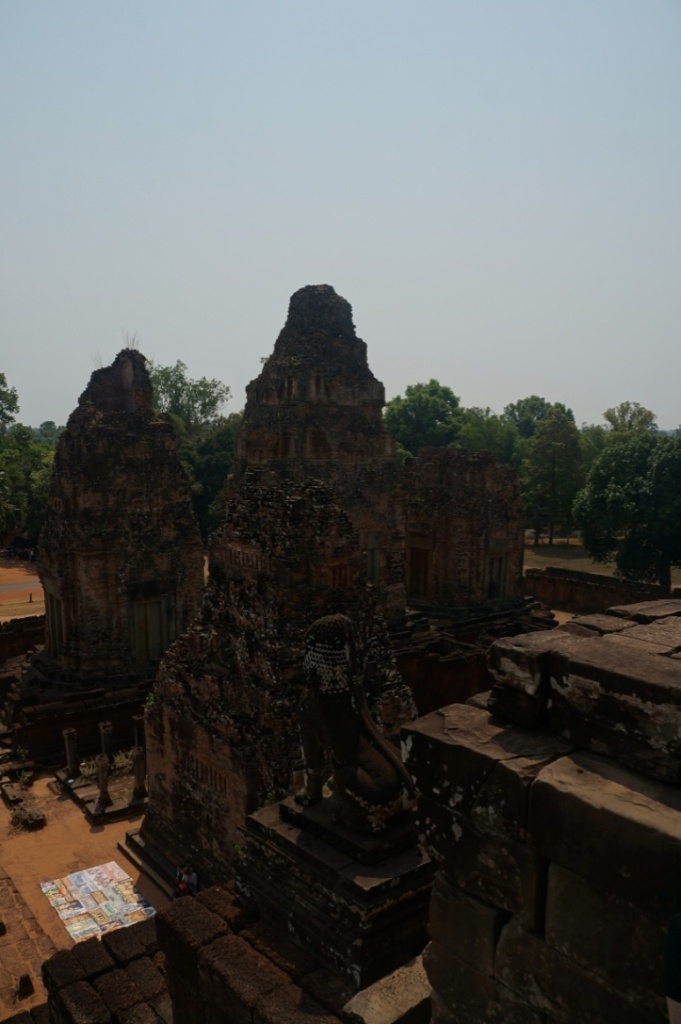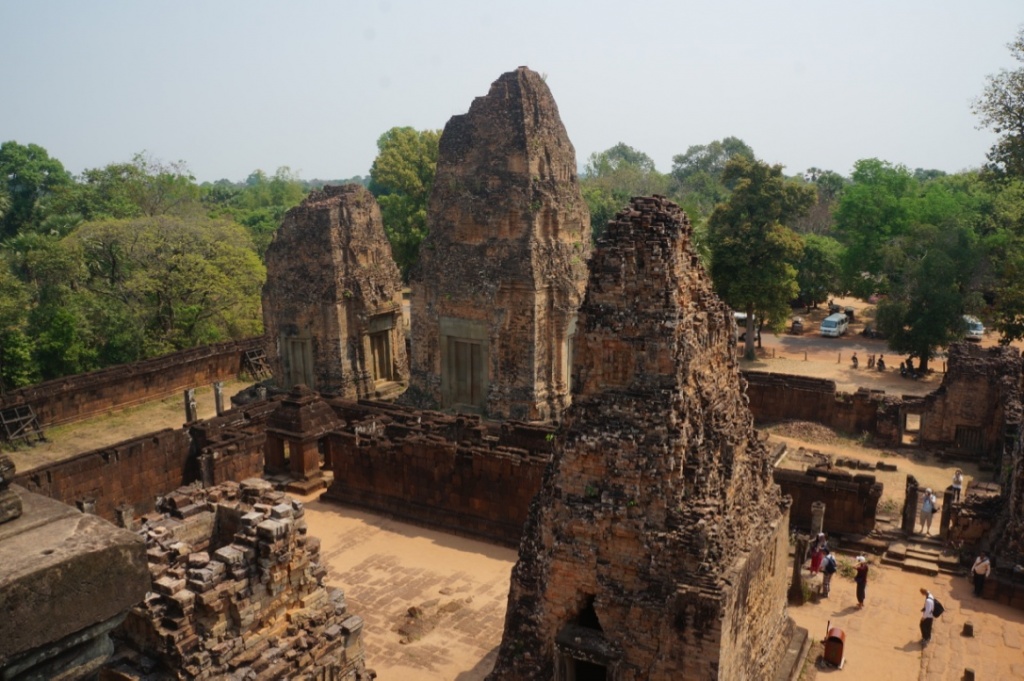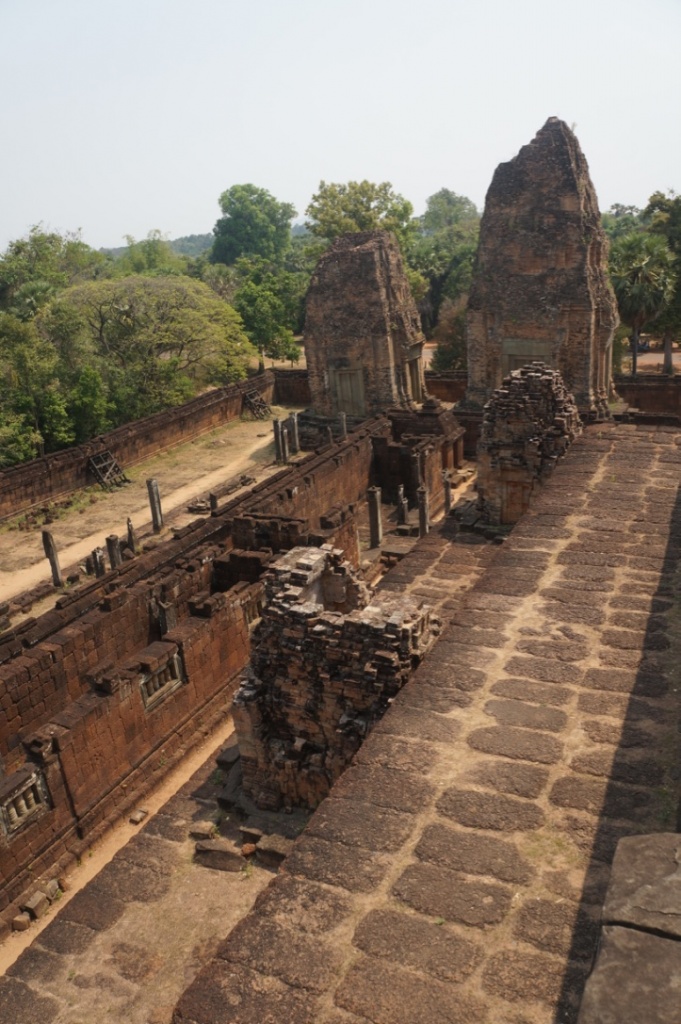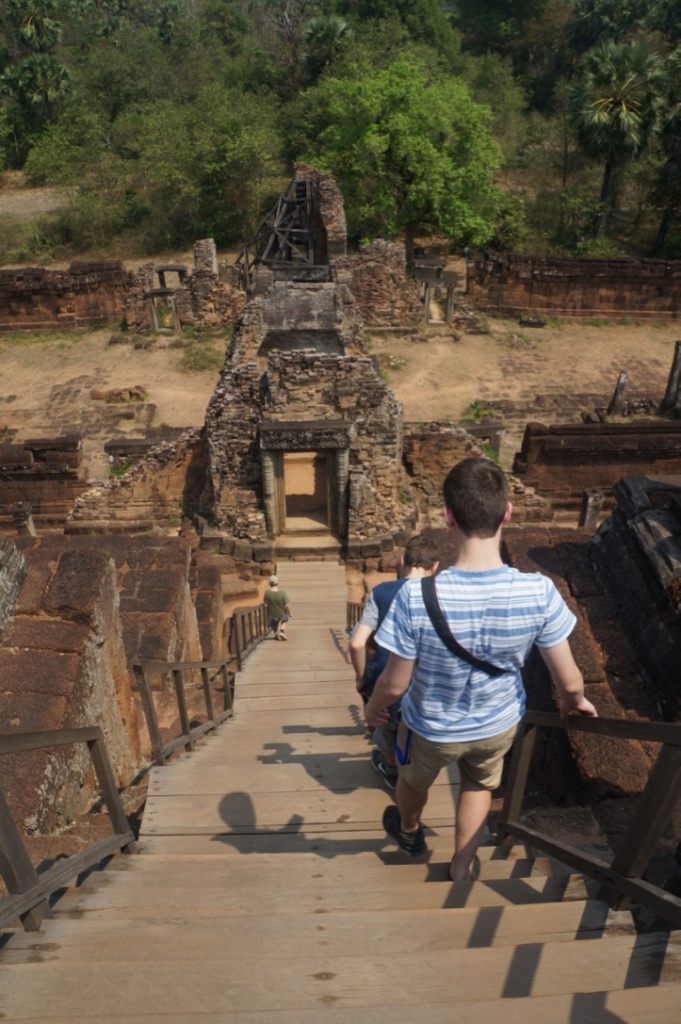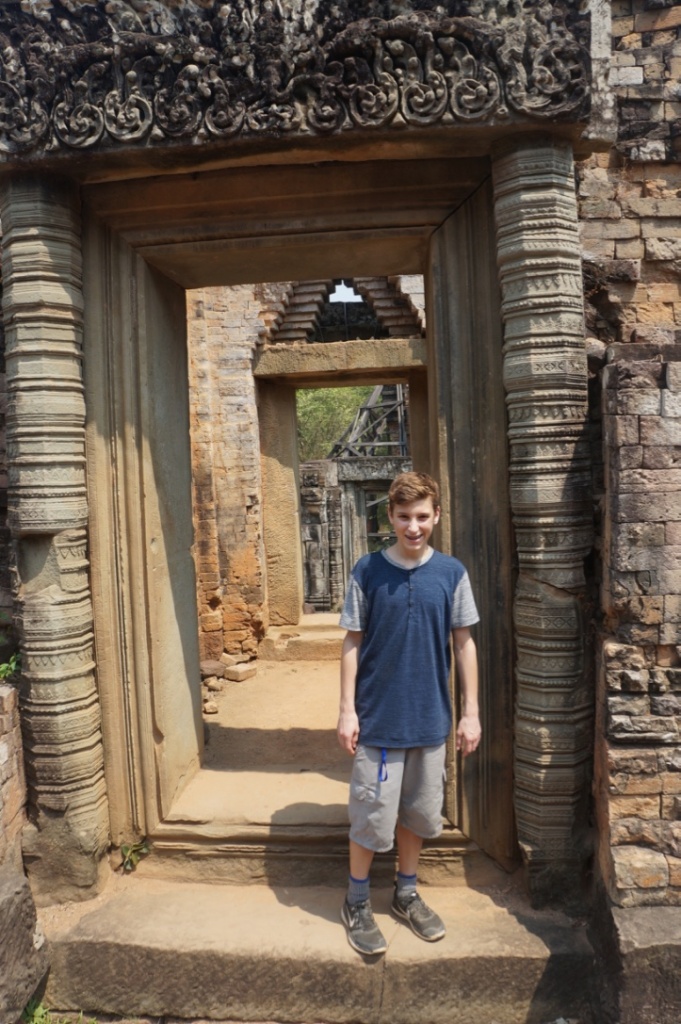 We continued along our way, enjoying the signs of every day life: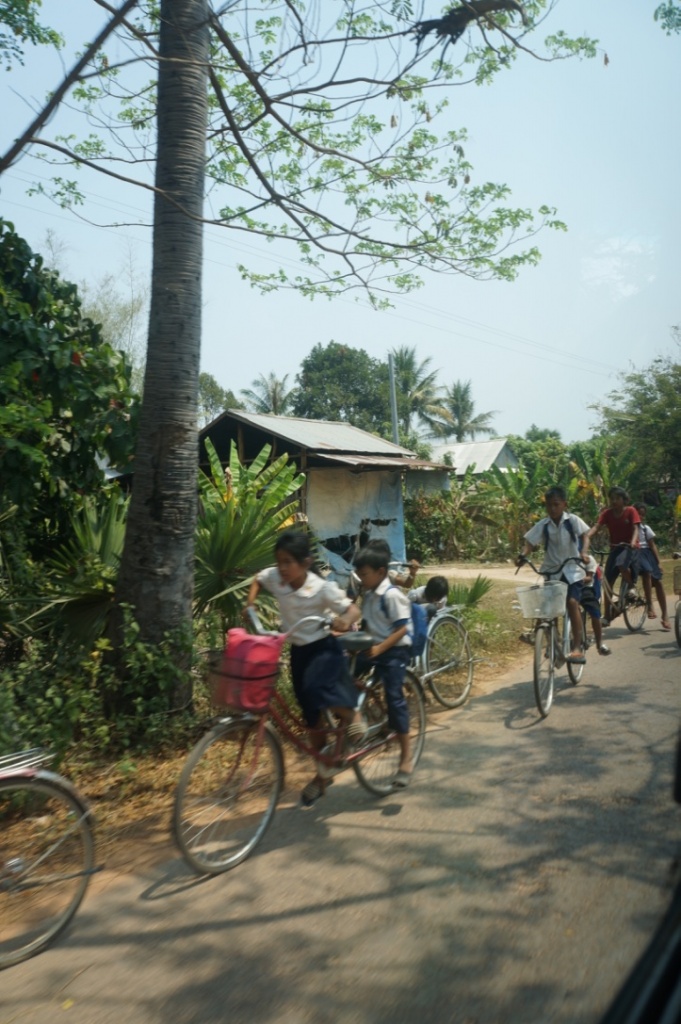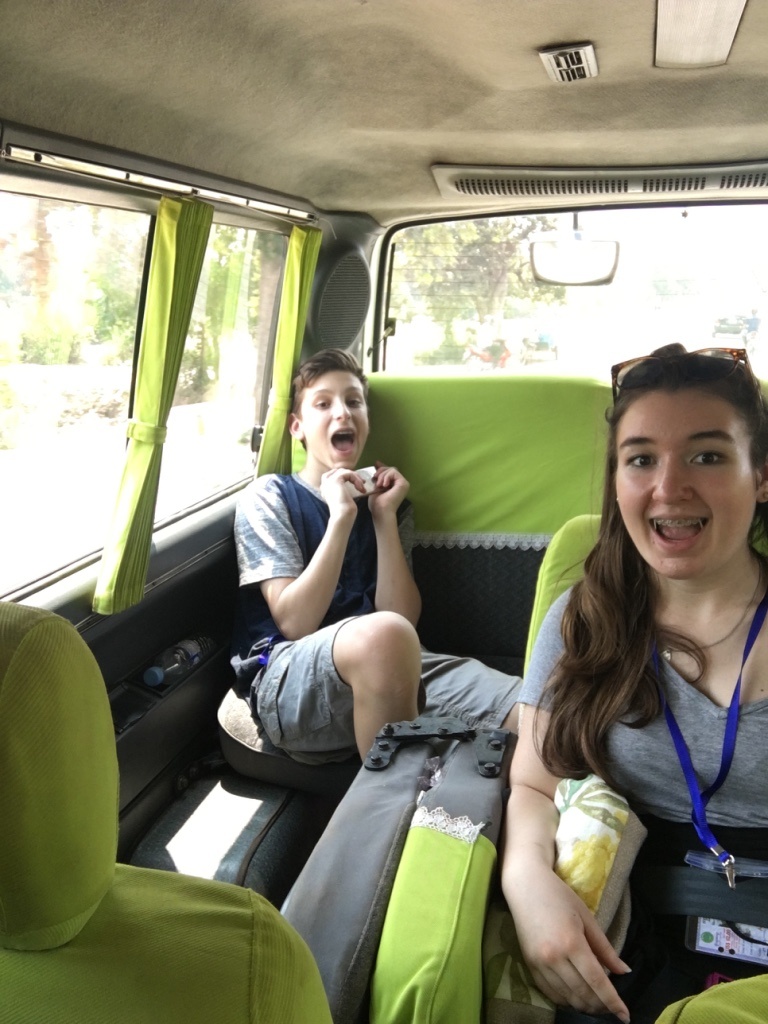 Next, was Preach Khan: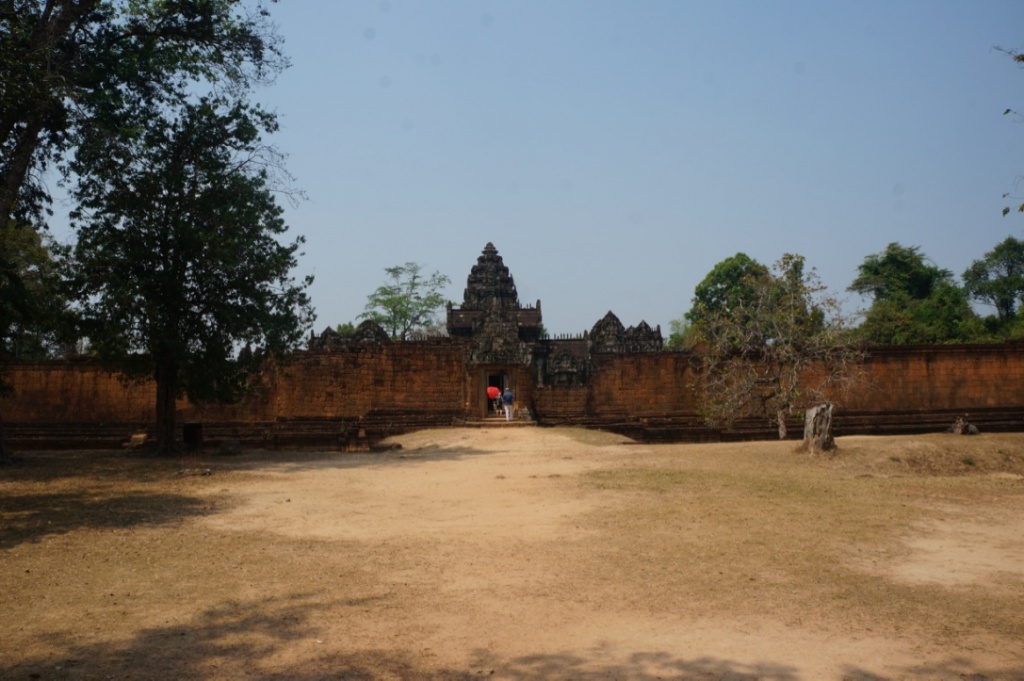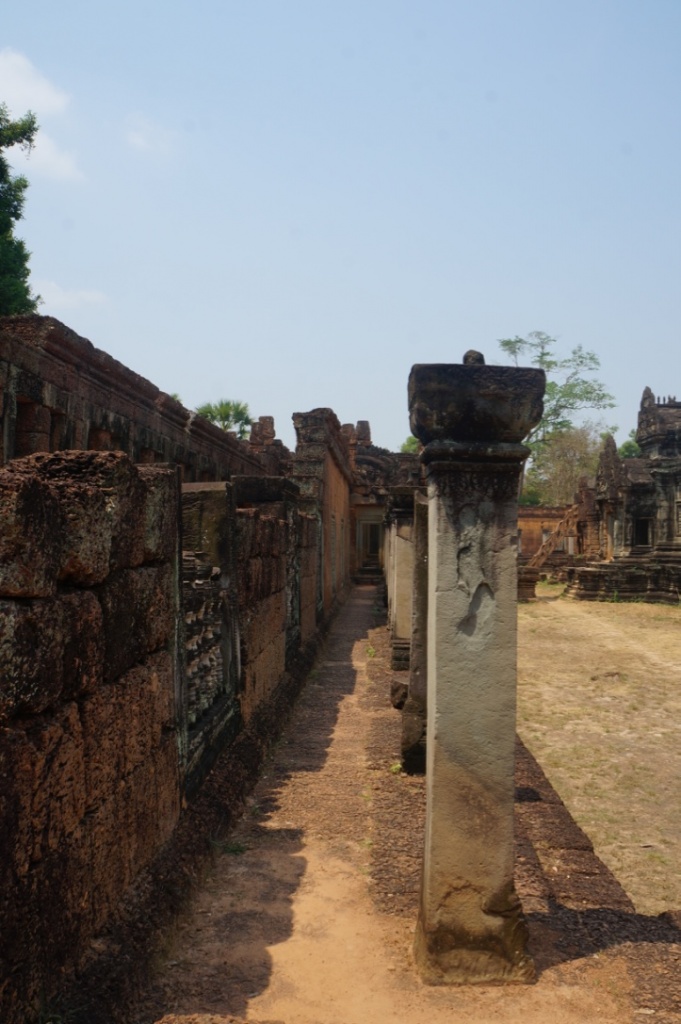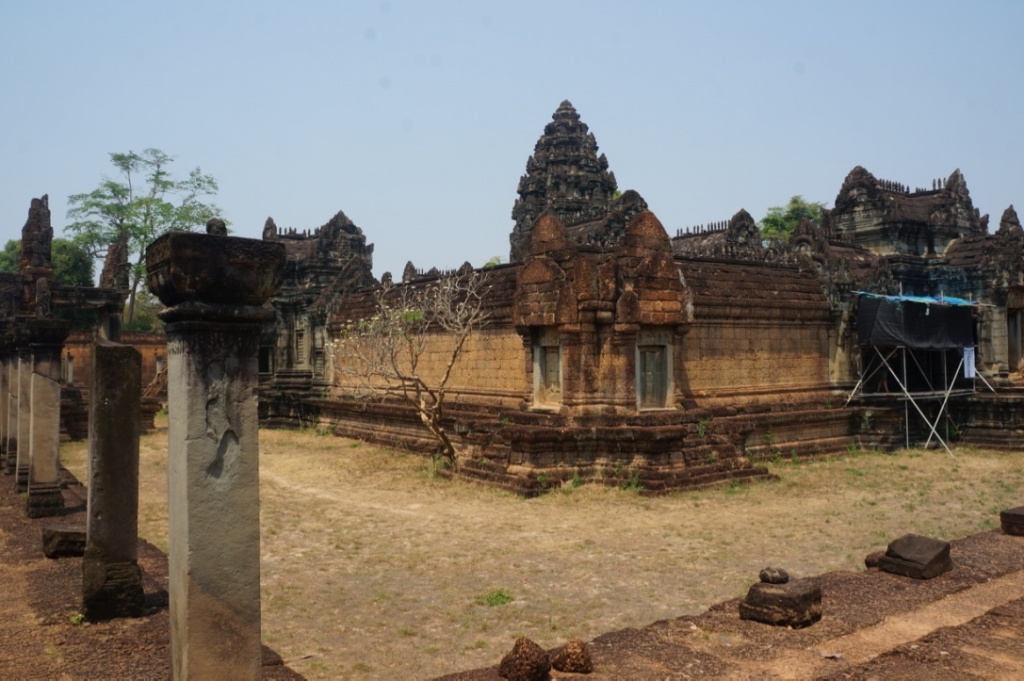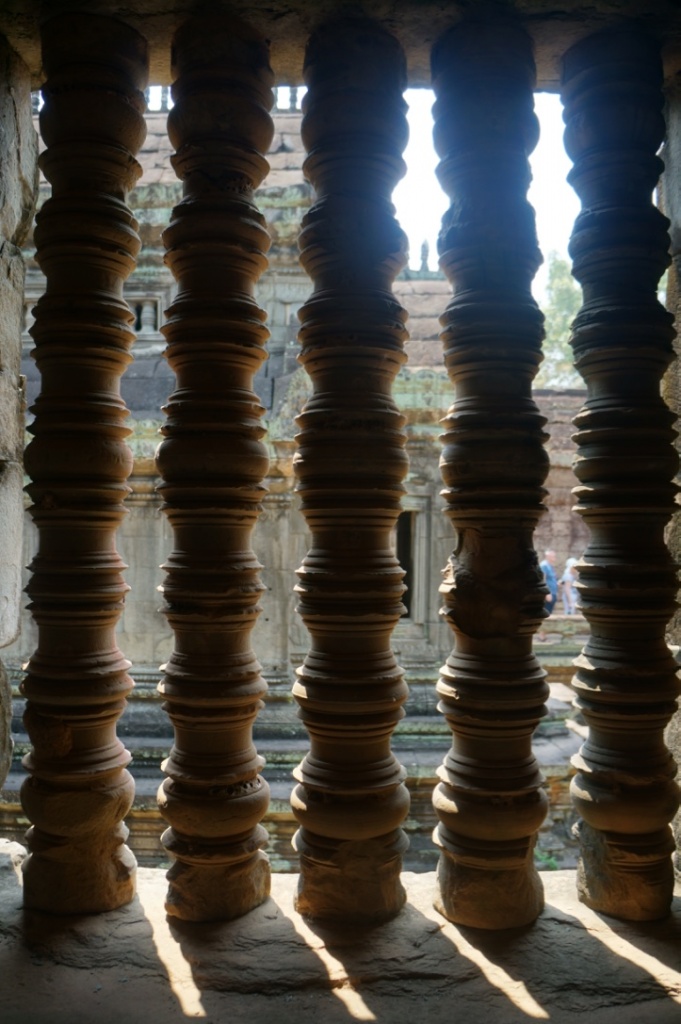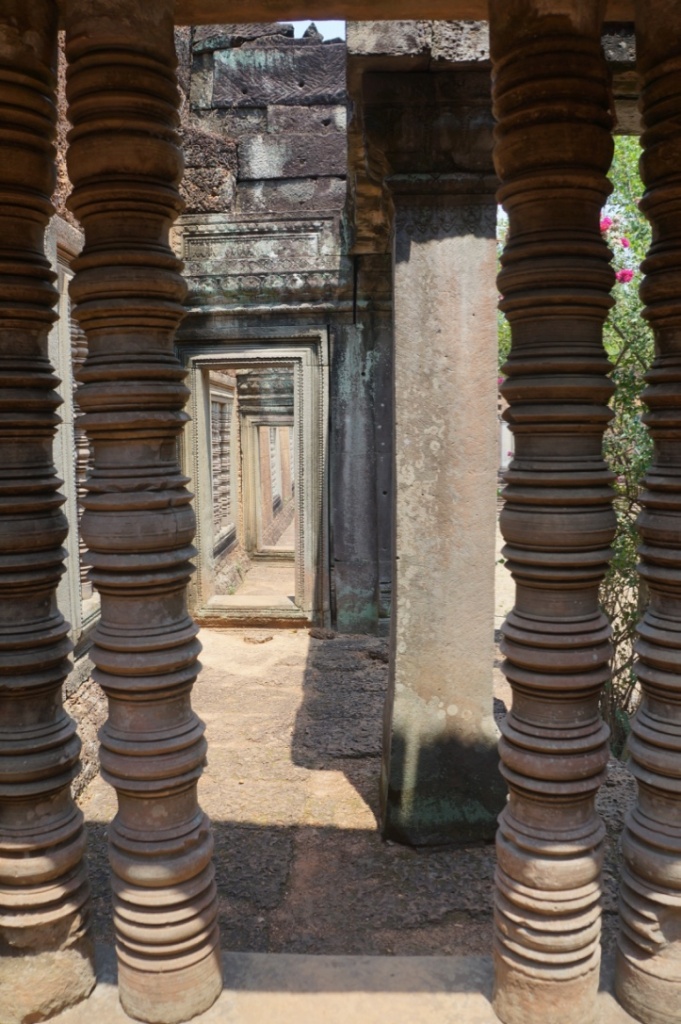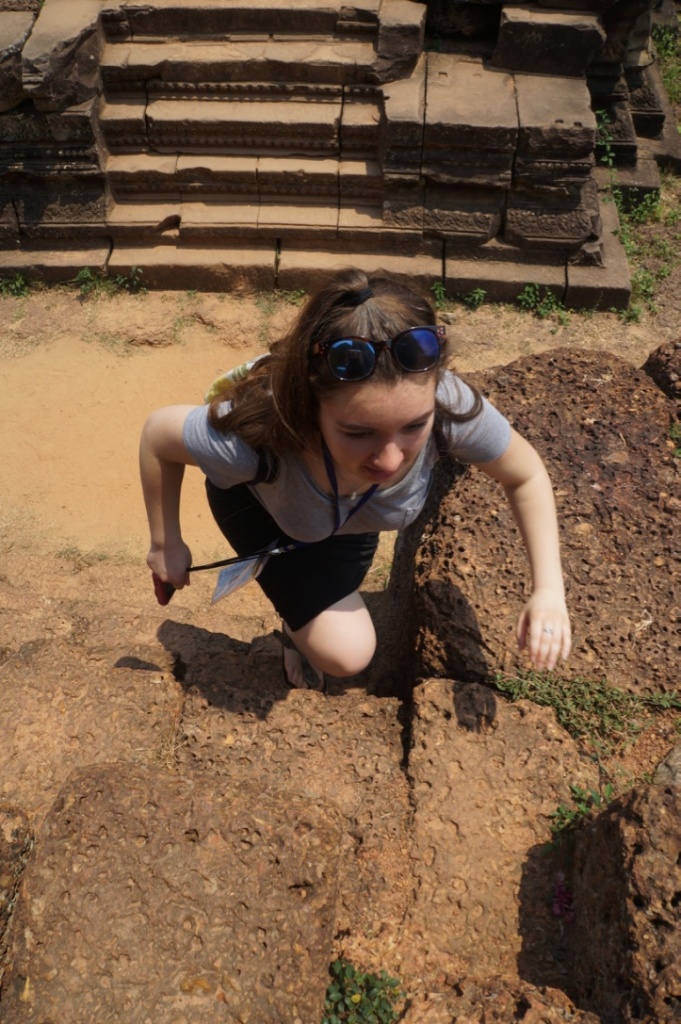 Our guide picked up the resident cat… we weren't so sure about it, but the cat didn't seem to mind: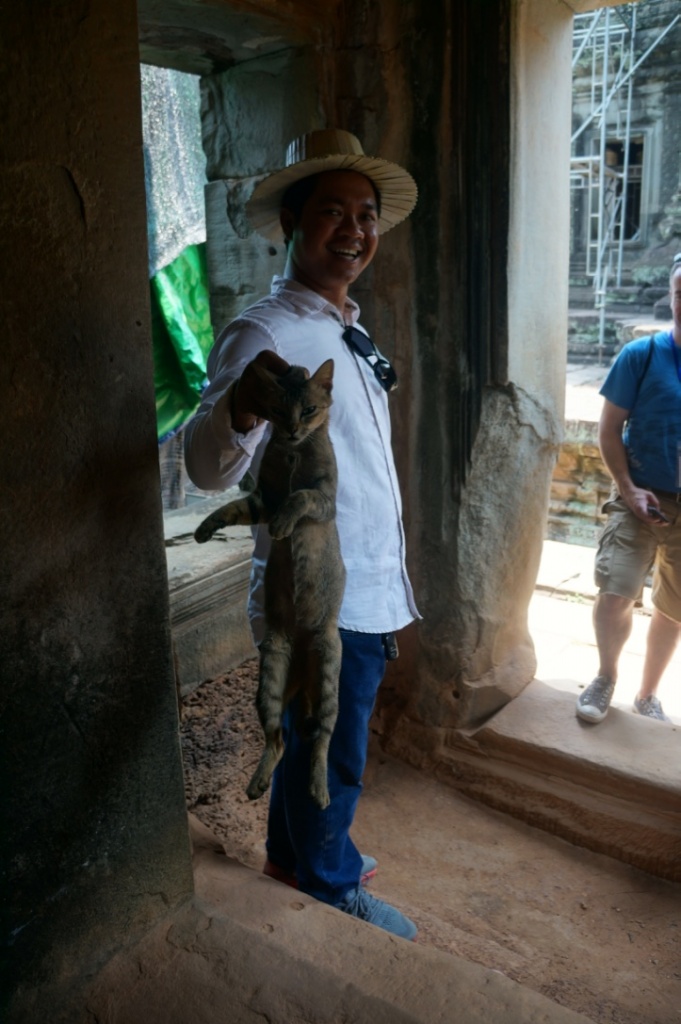 Our last temple was Banteay Srei (and yes, we were exhausted!).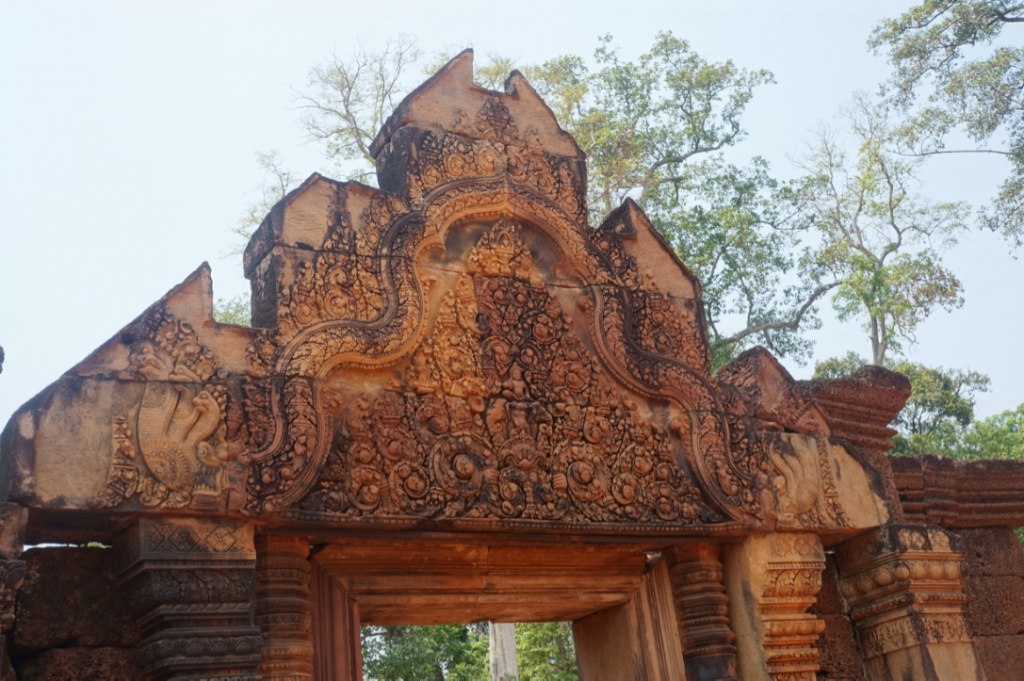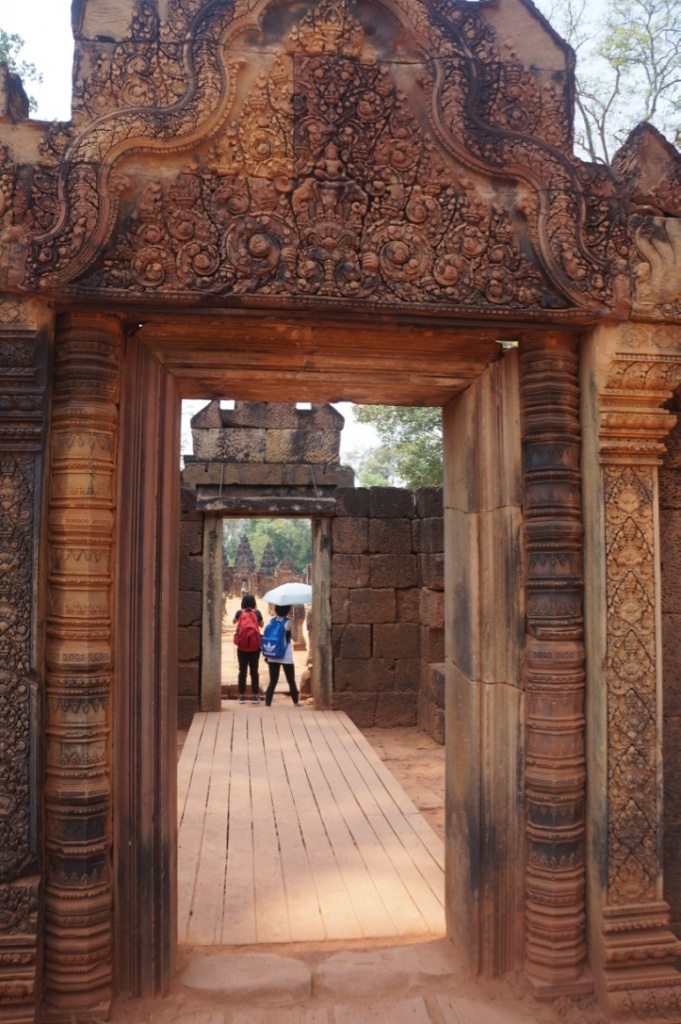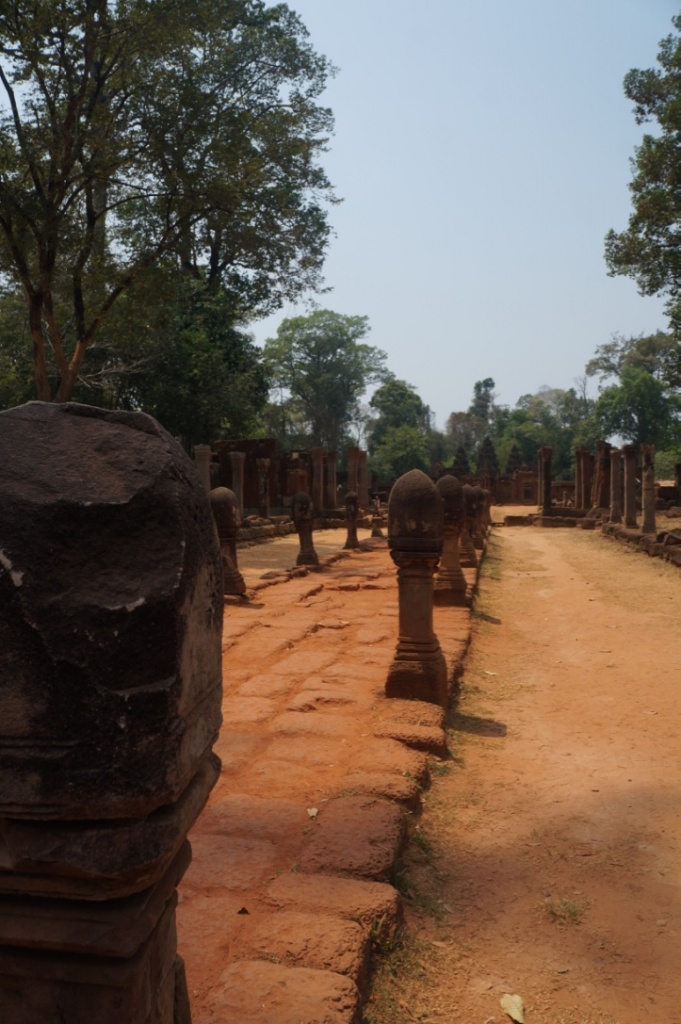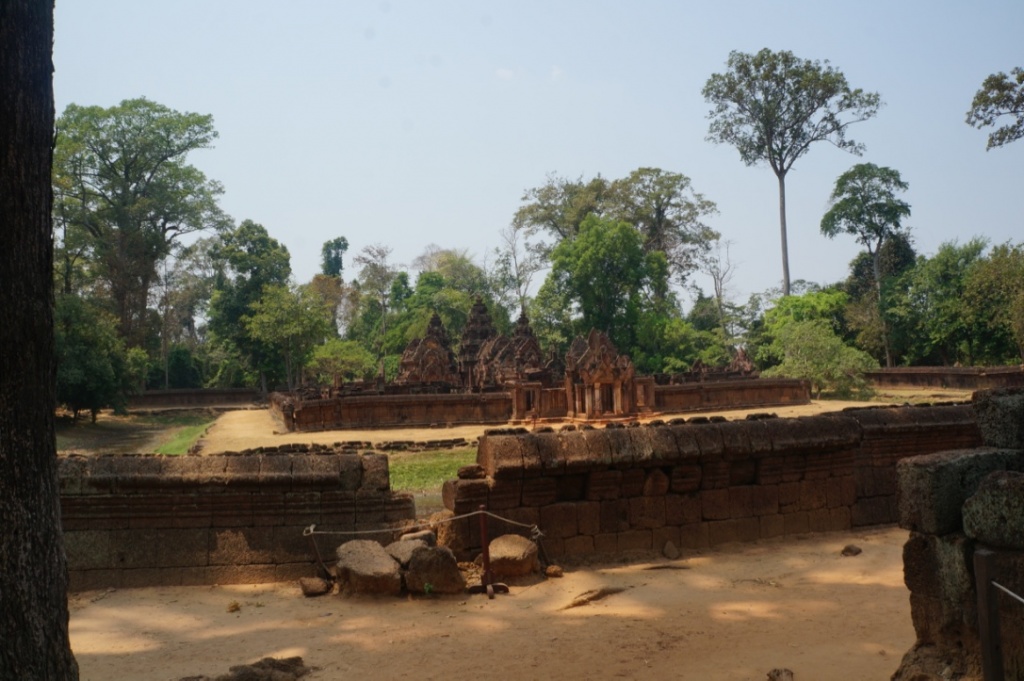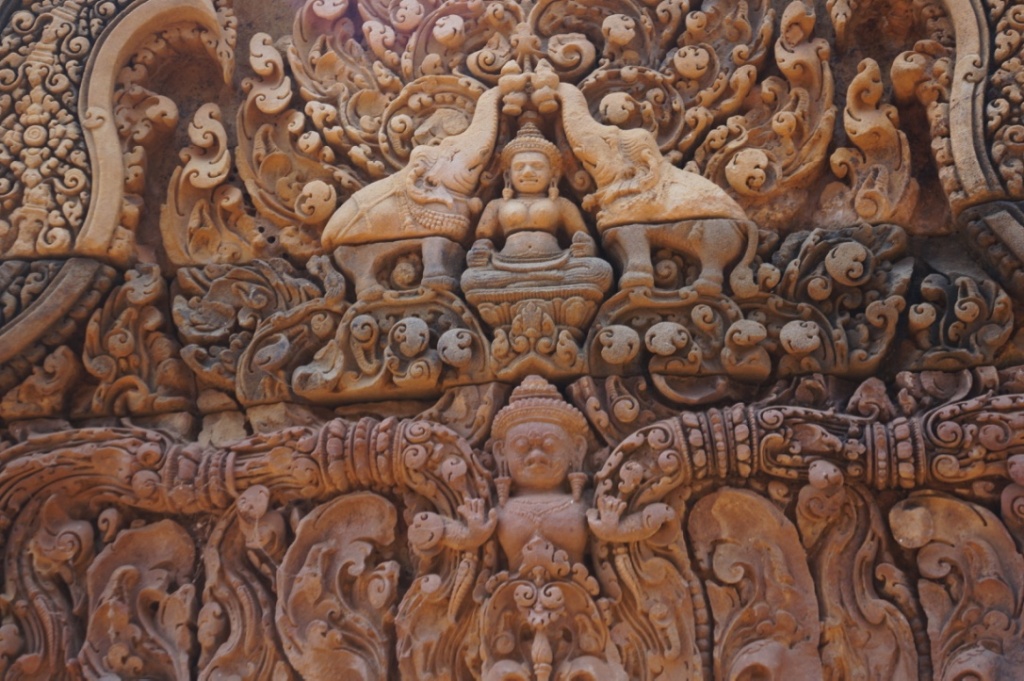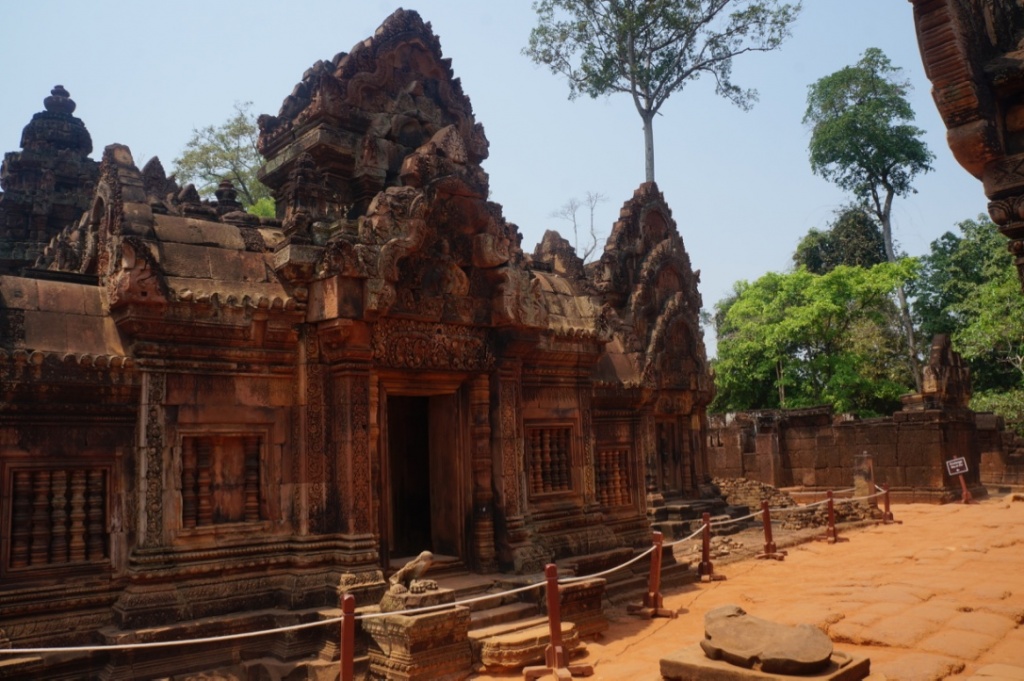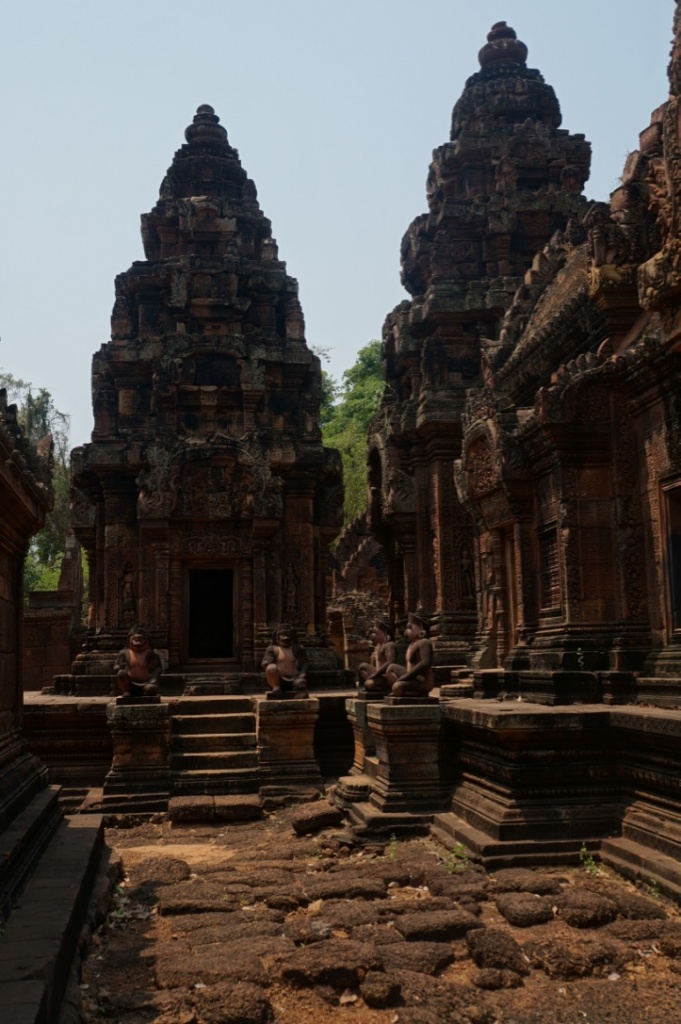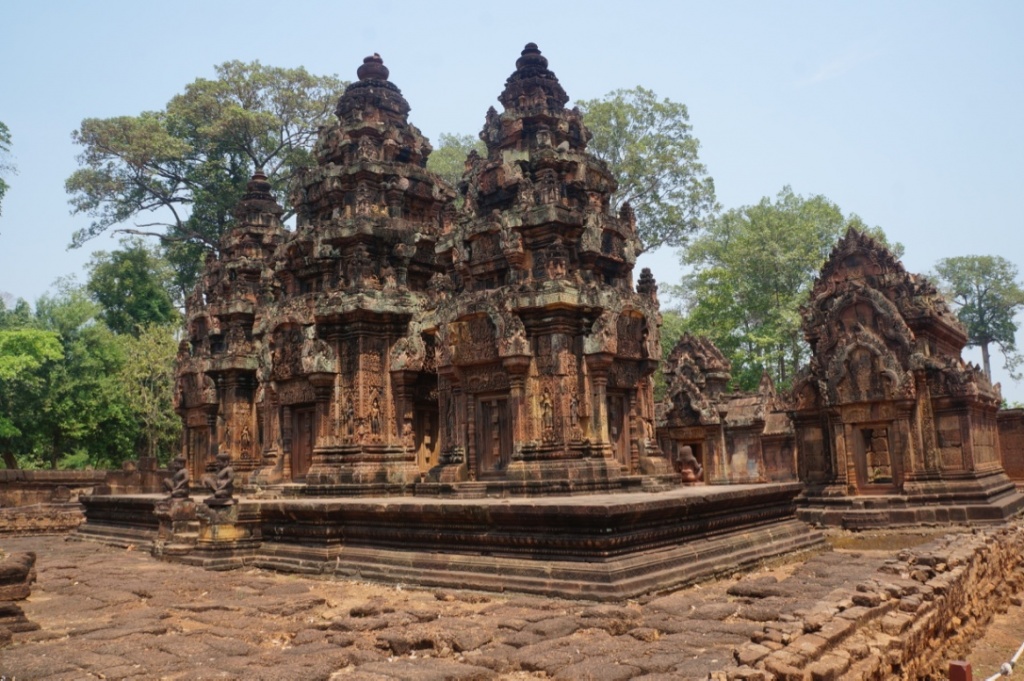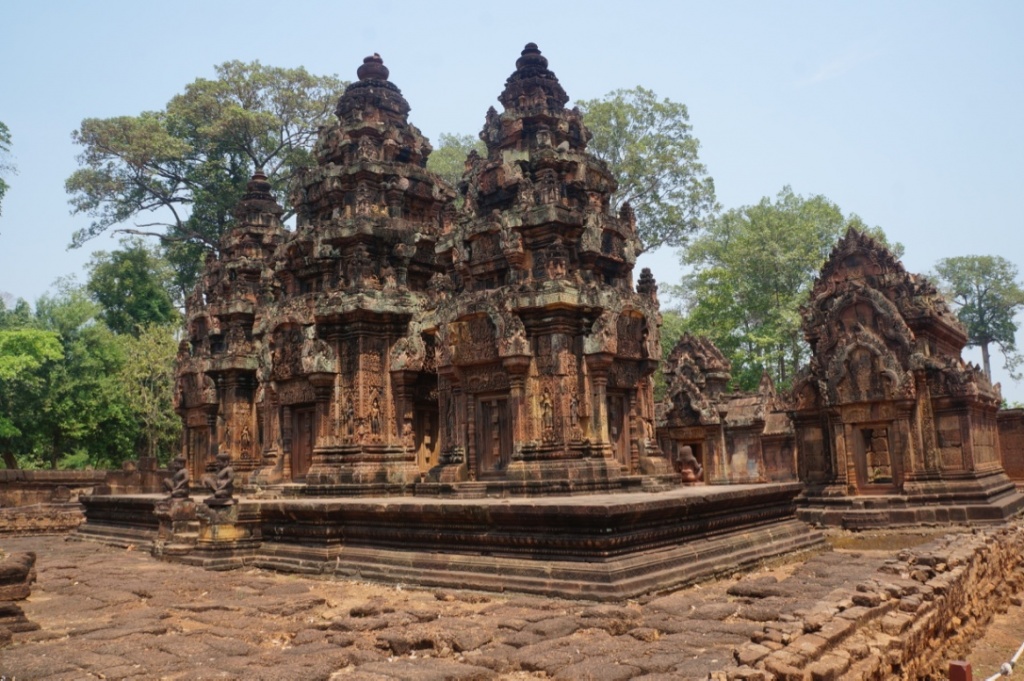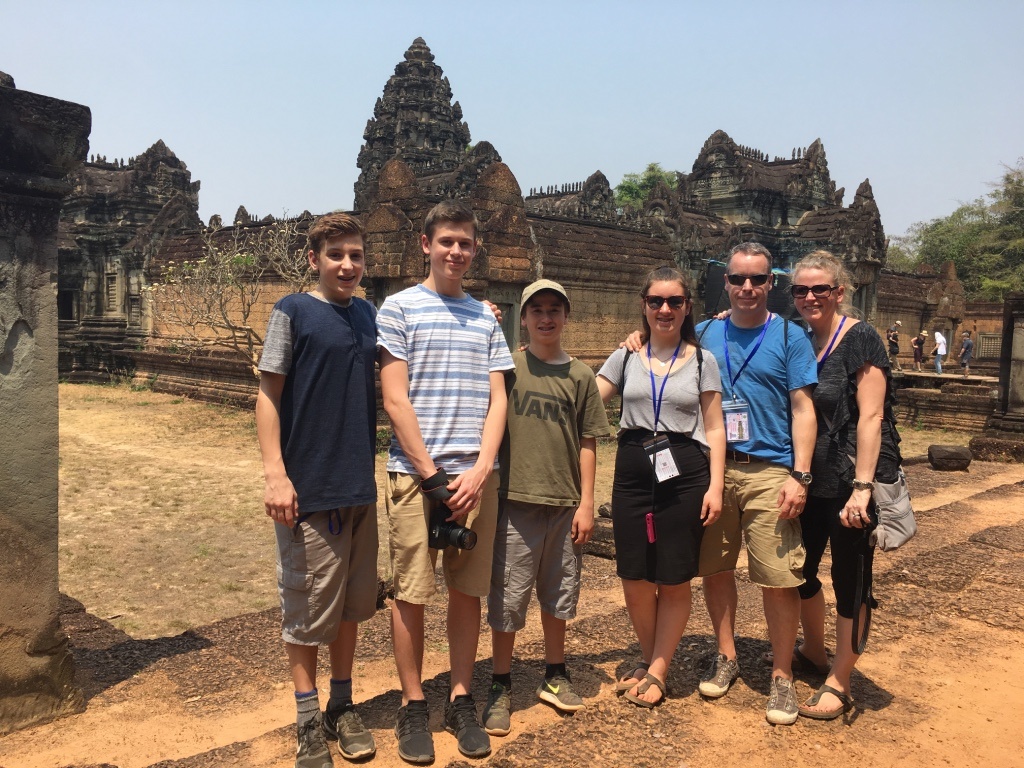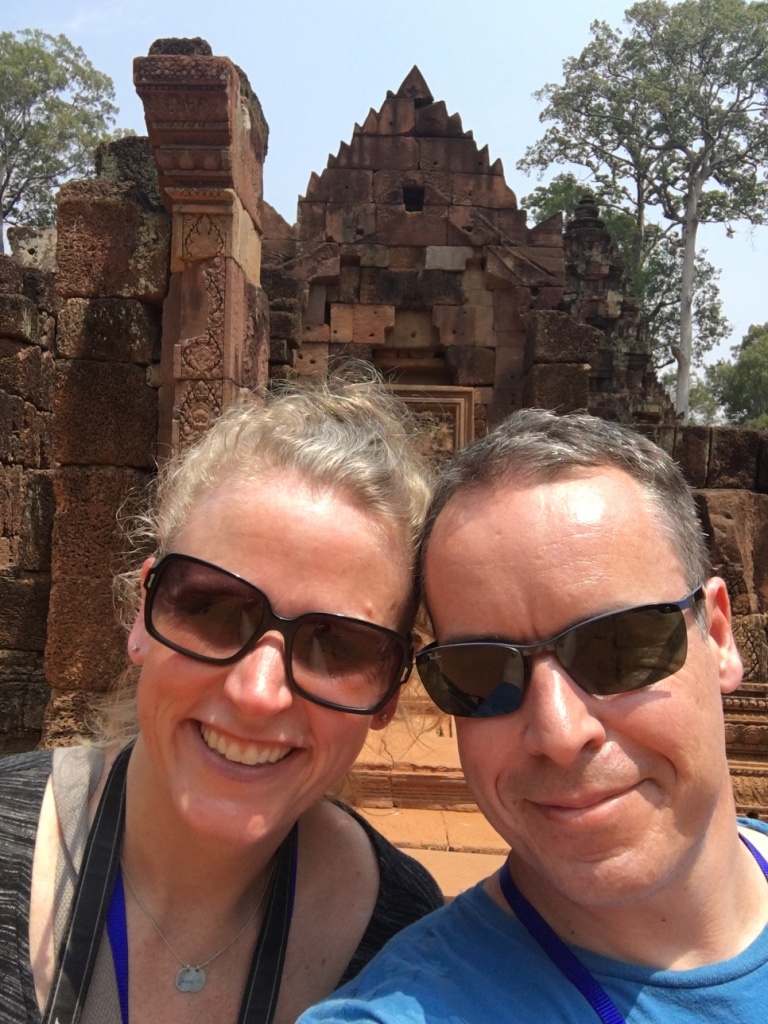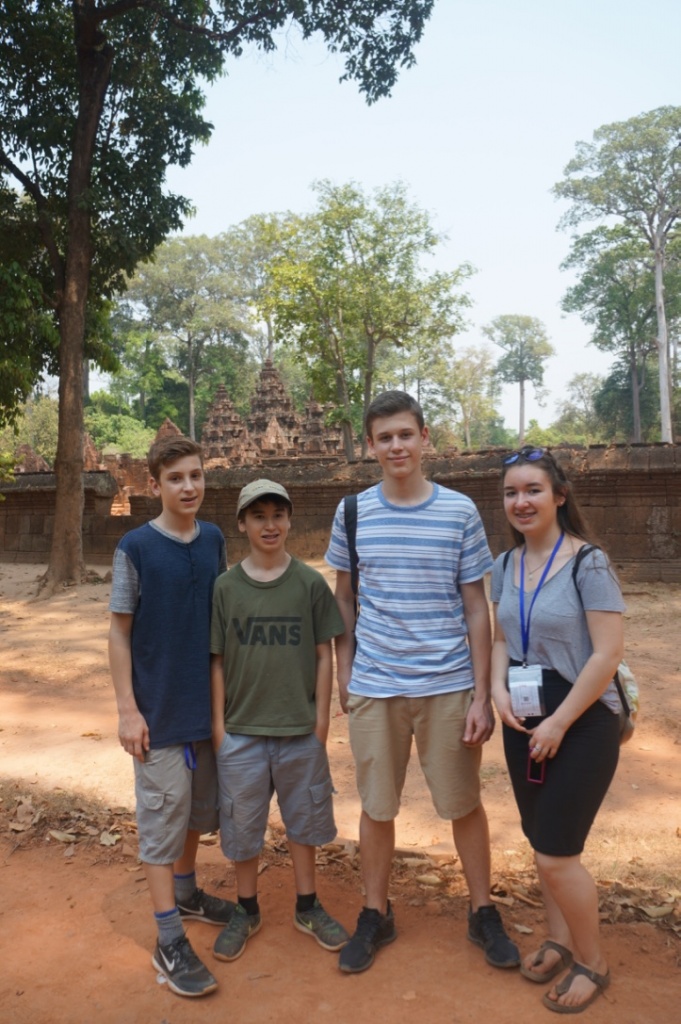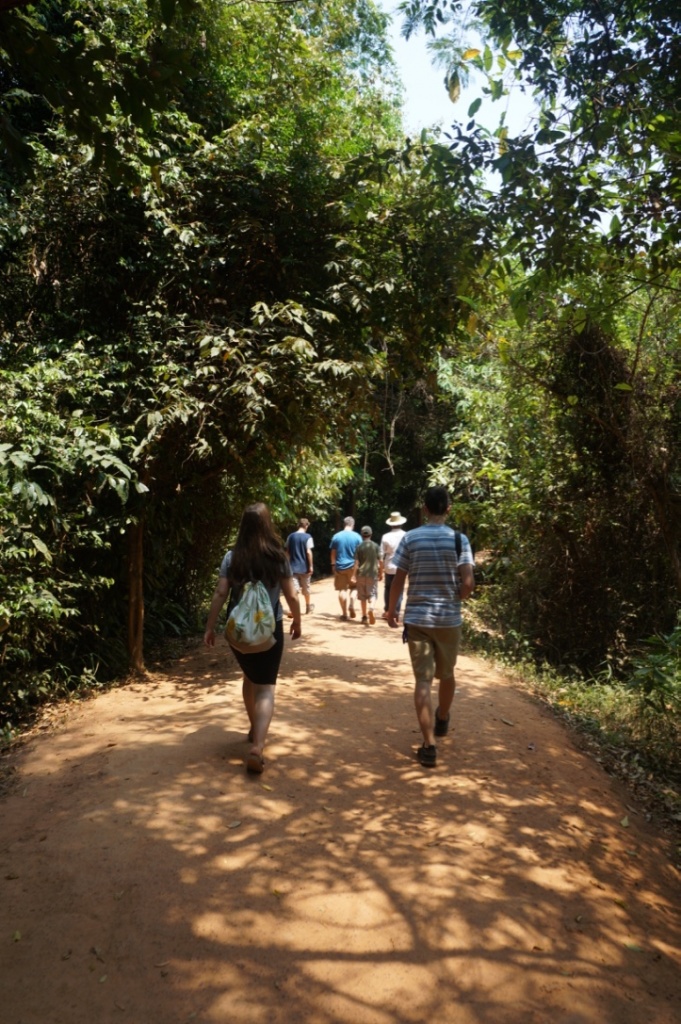 We had lunch at the temple but were really overcome with the heat!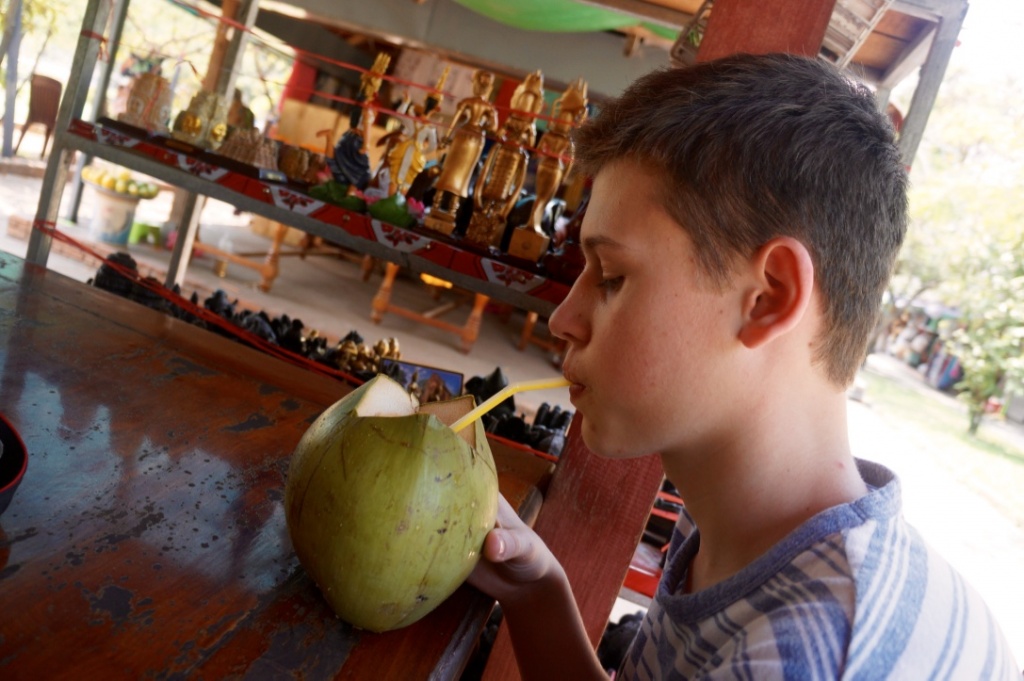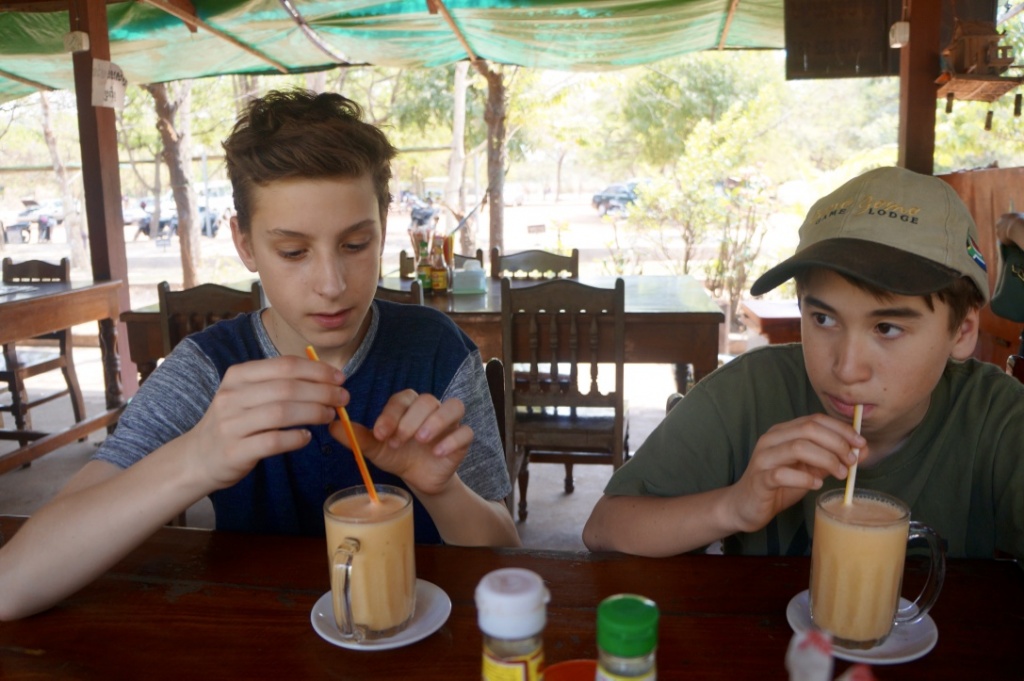 These signs were everywhere over the toilets: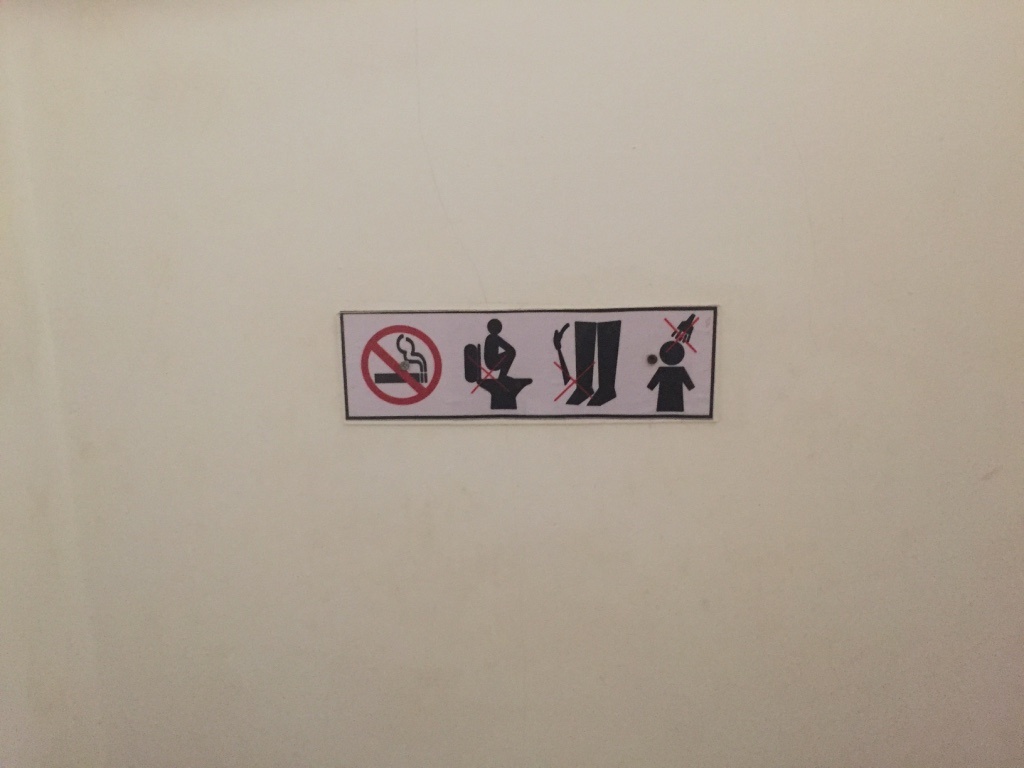 Pretty funny!
We headed back to the hotel and everyone just chilled for a couple of hours.