The next morning we were up bright and early at 6:15 and up on deck to do some tai chi.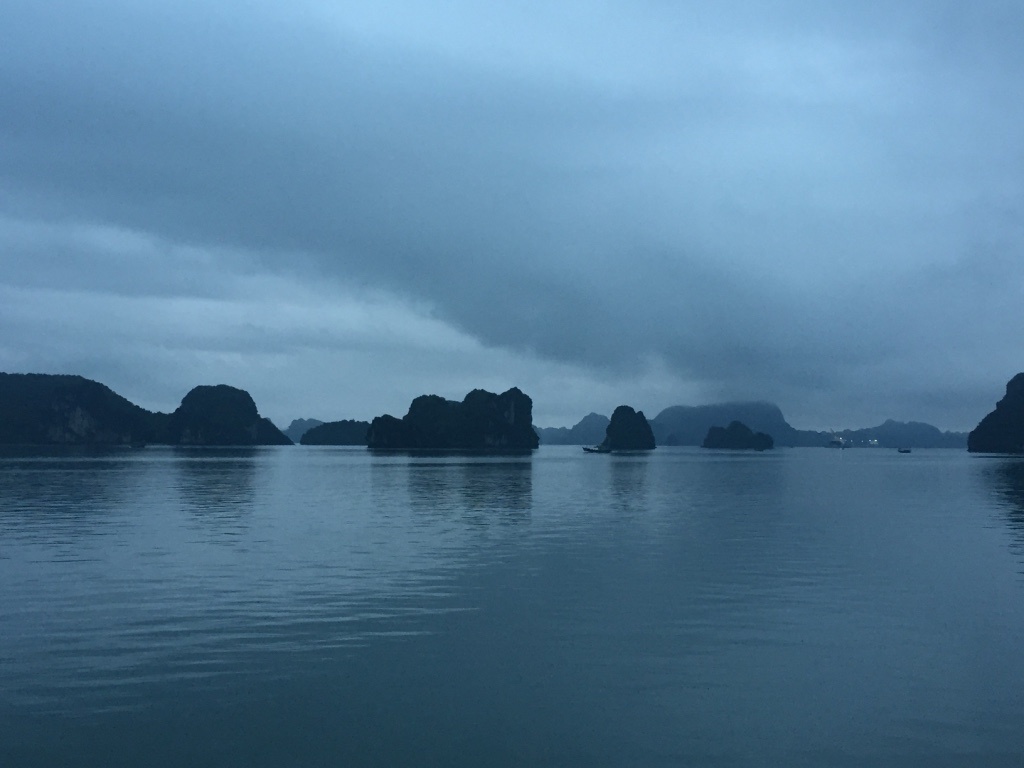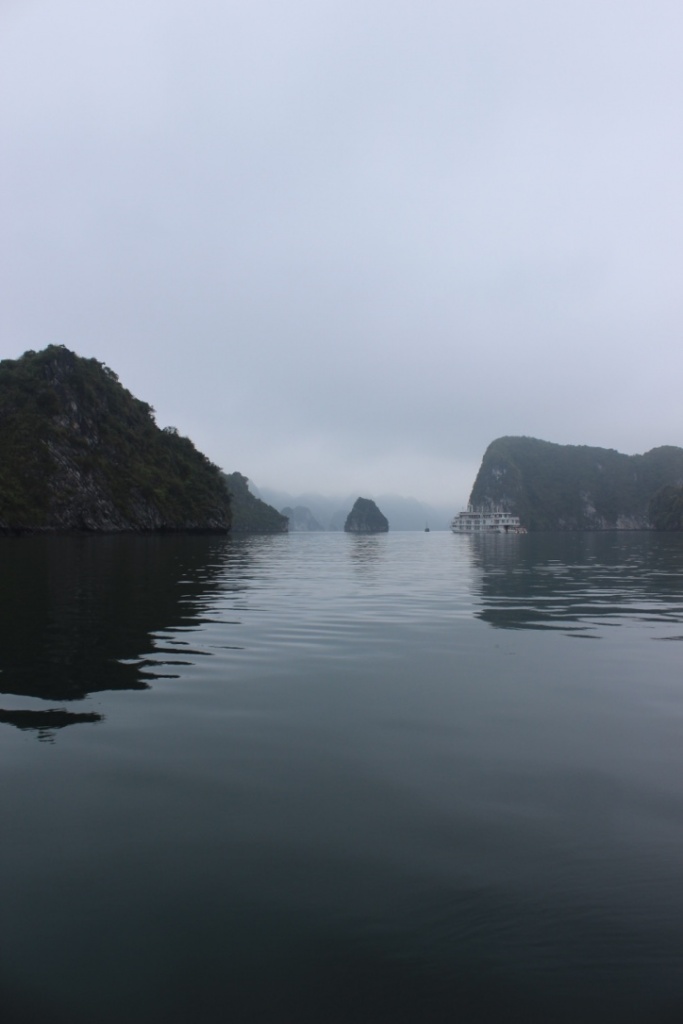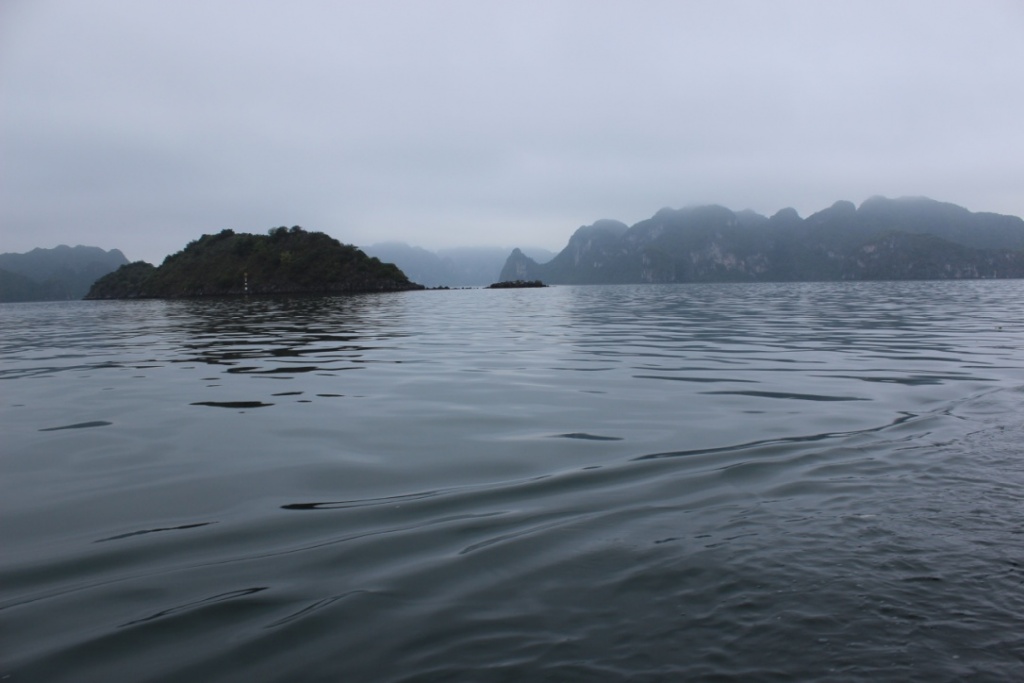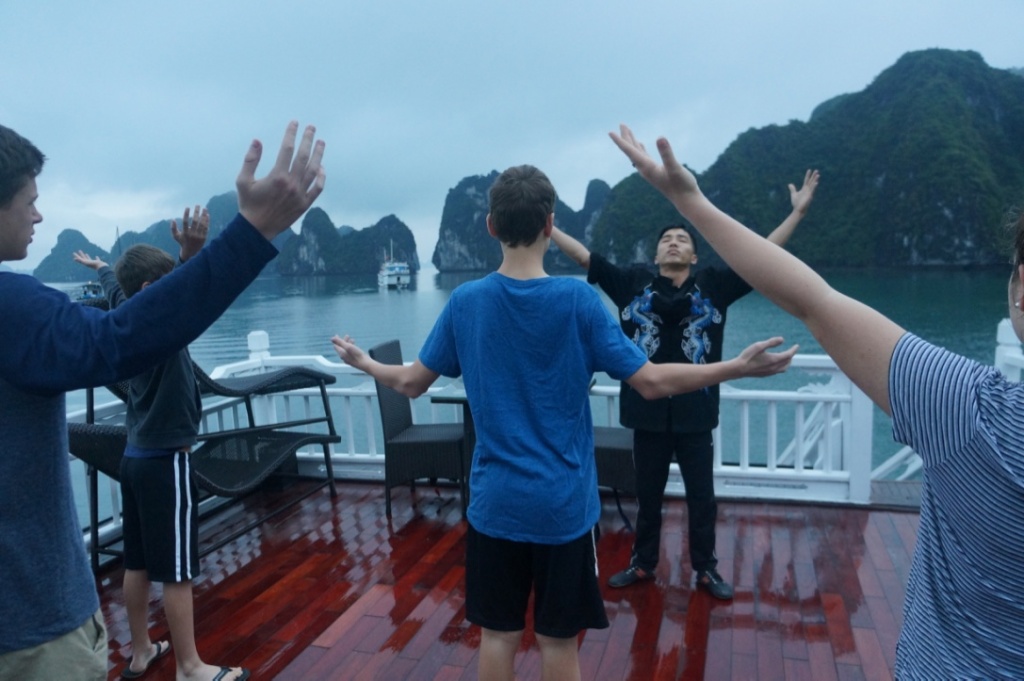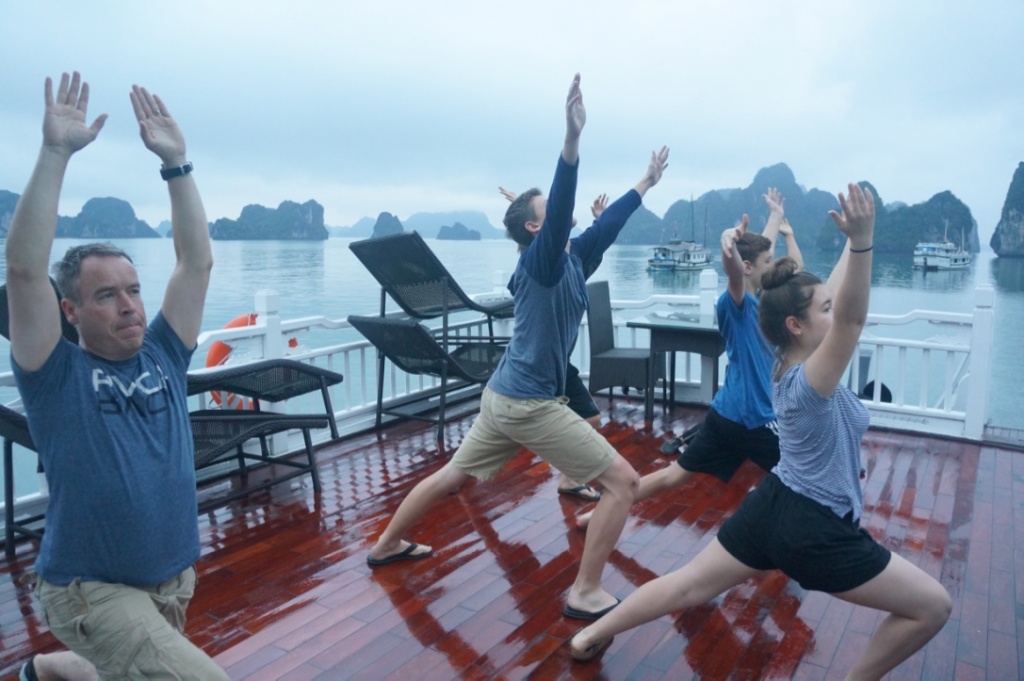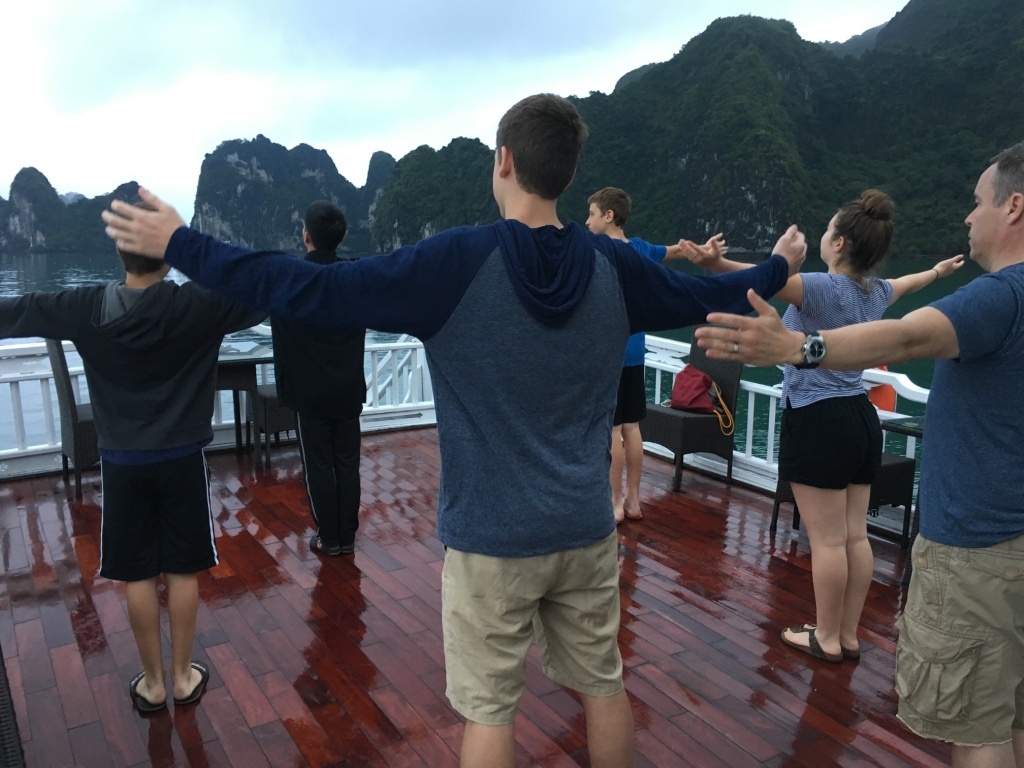 We then had a light breakfast before heading off to explore "Surprise Cave". There were about 500 stairs to climb – but the caves were worth it!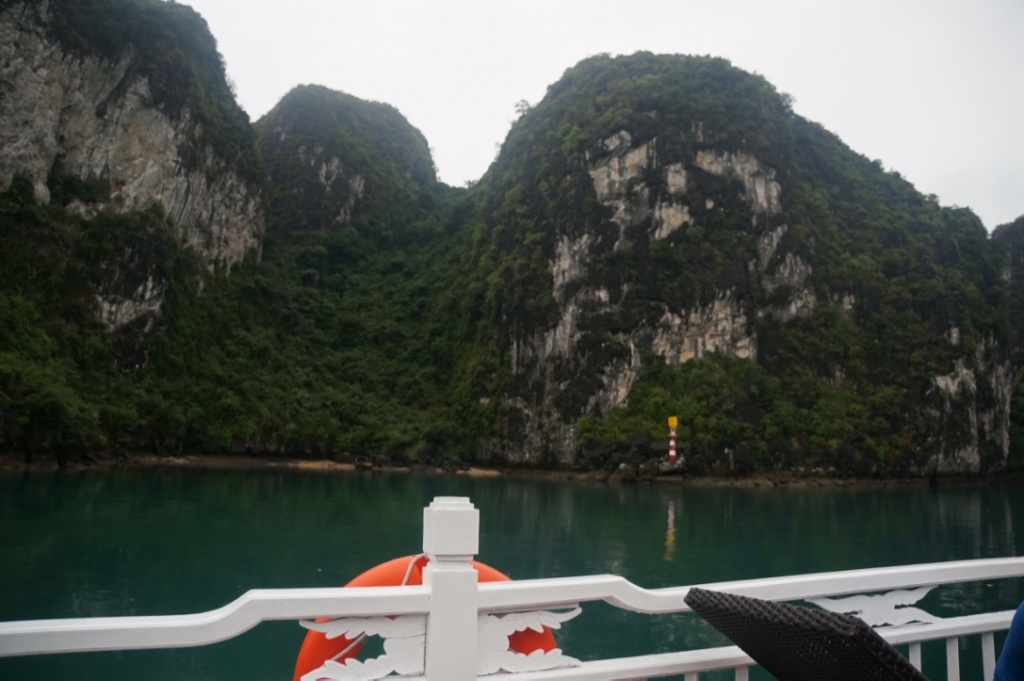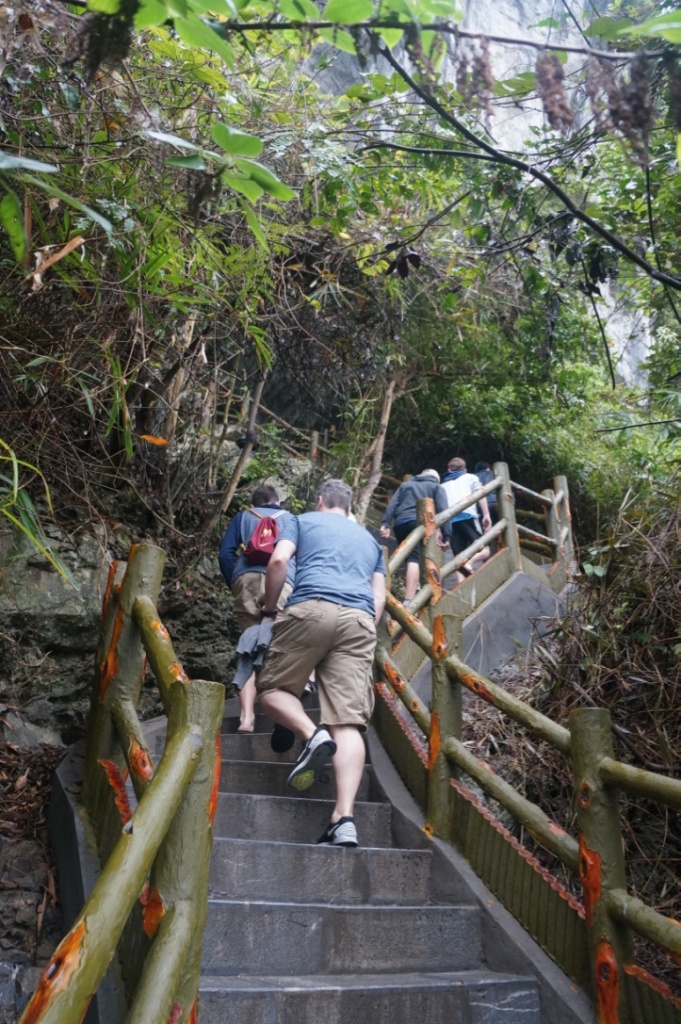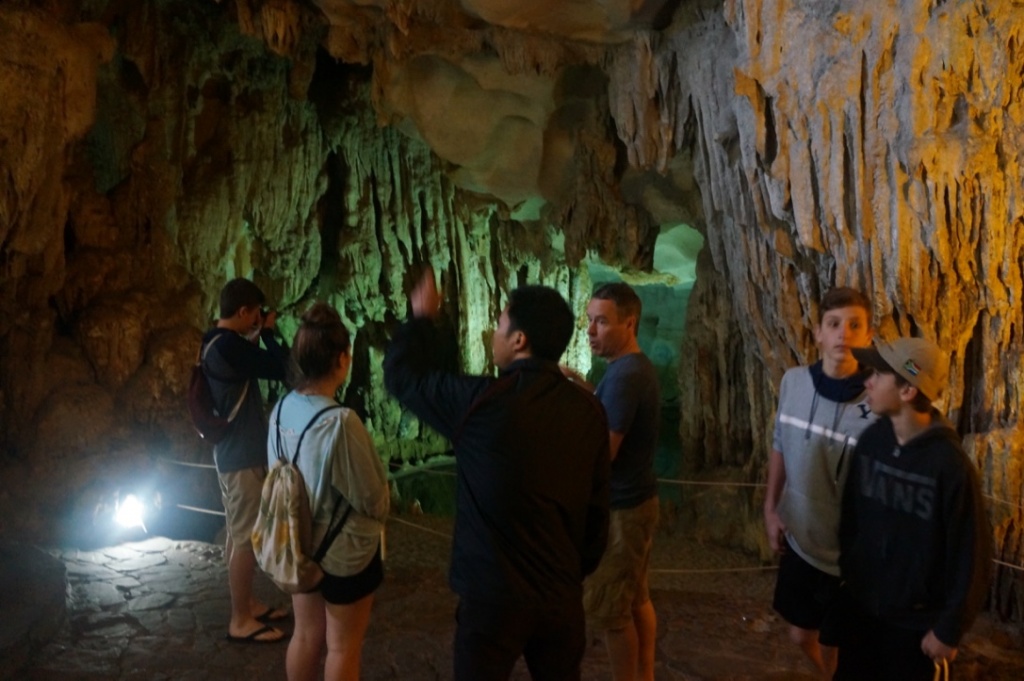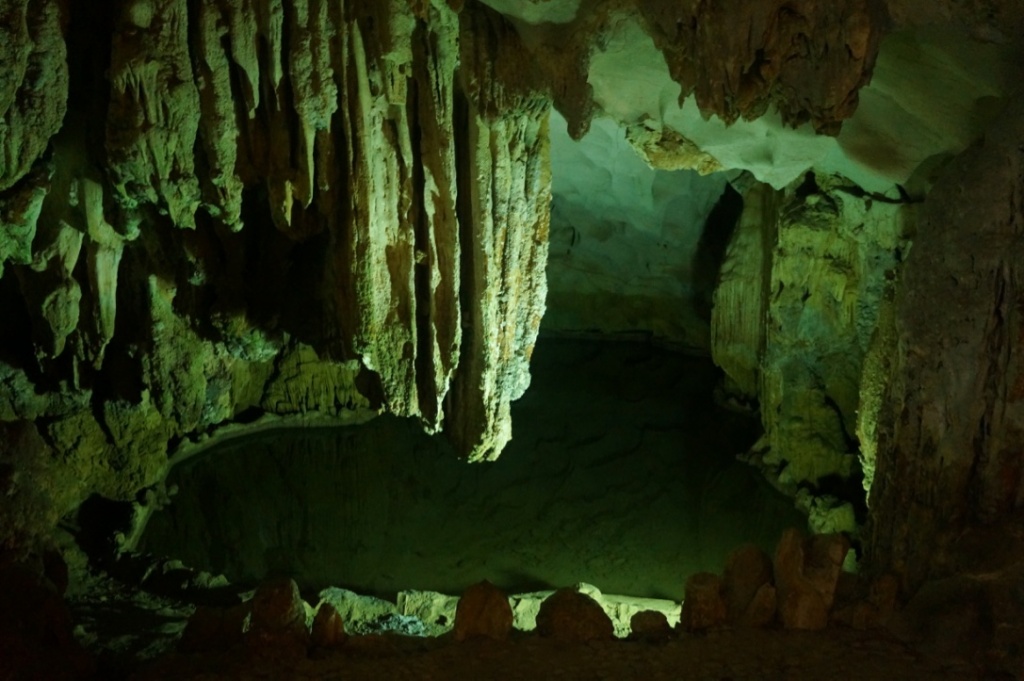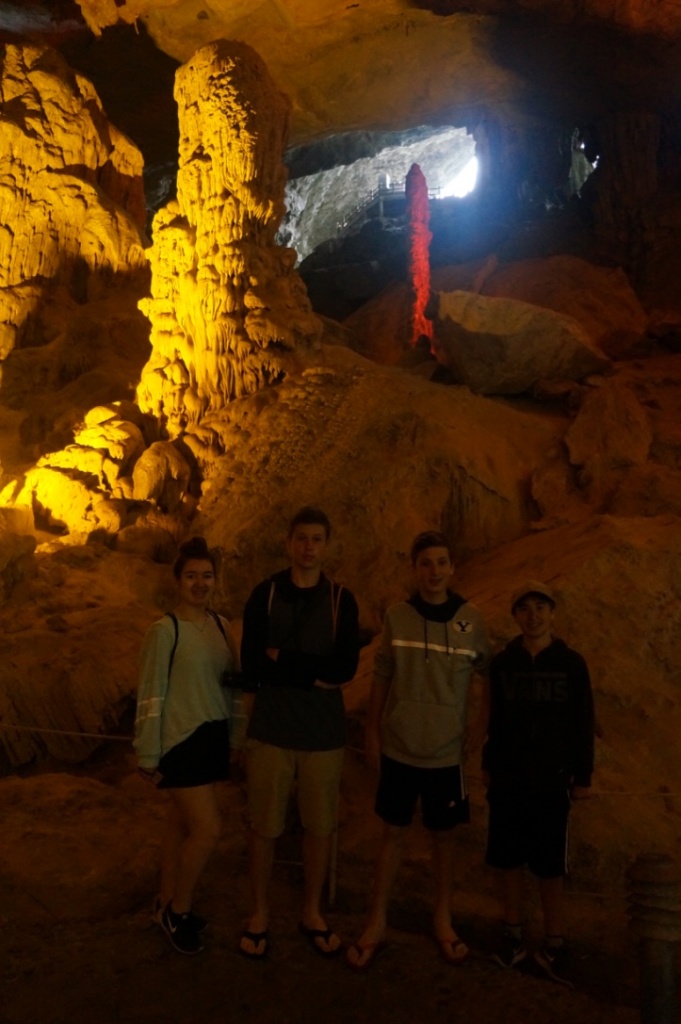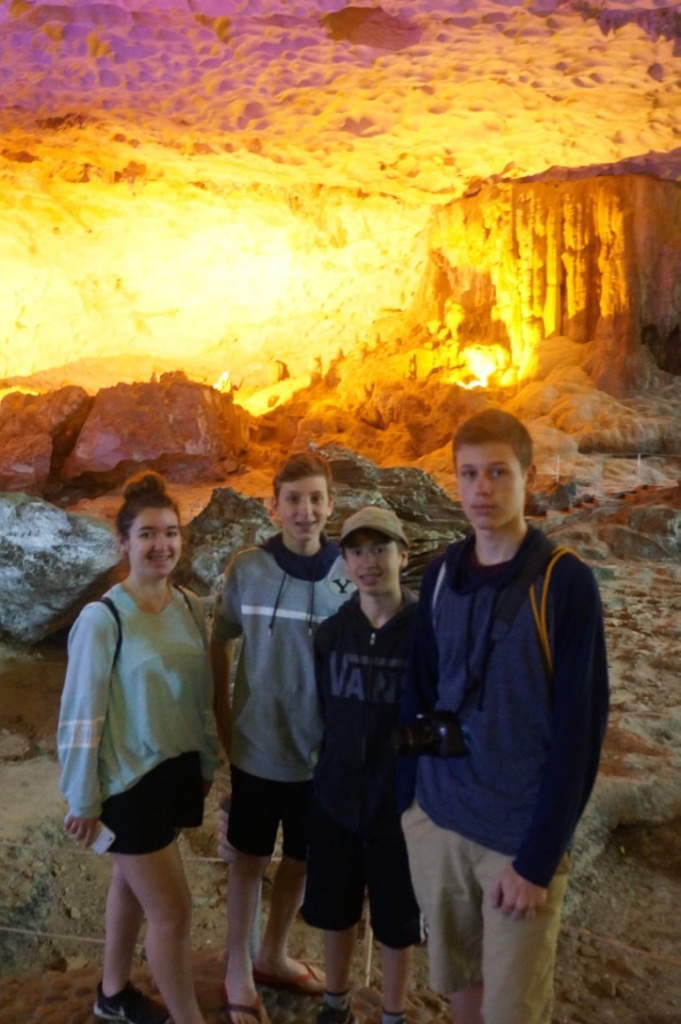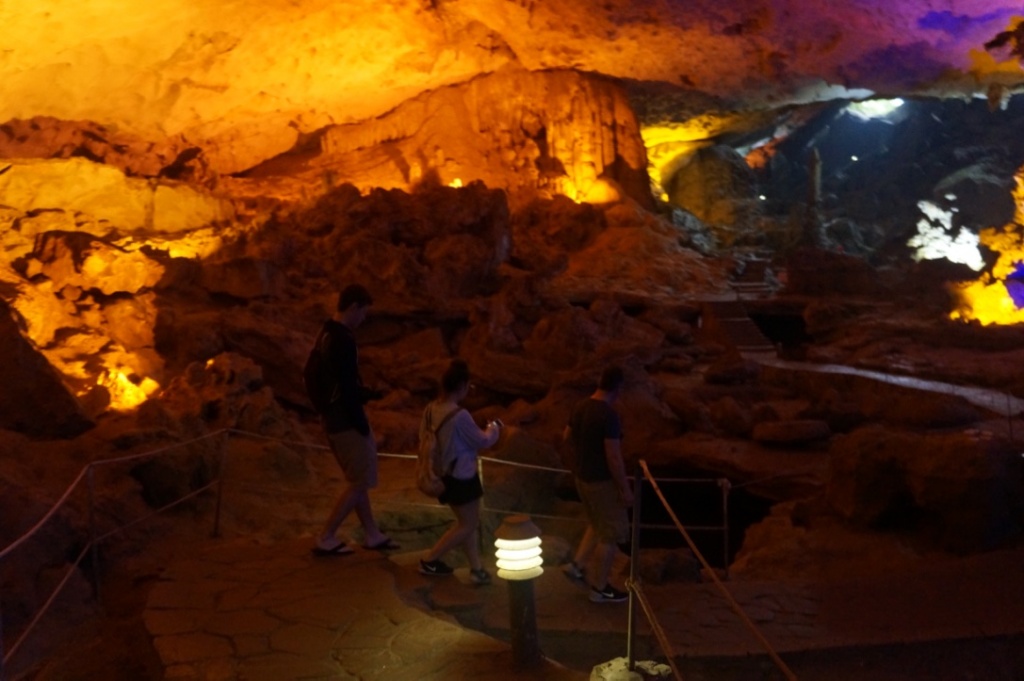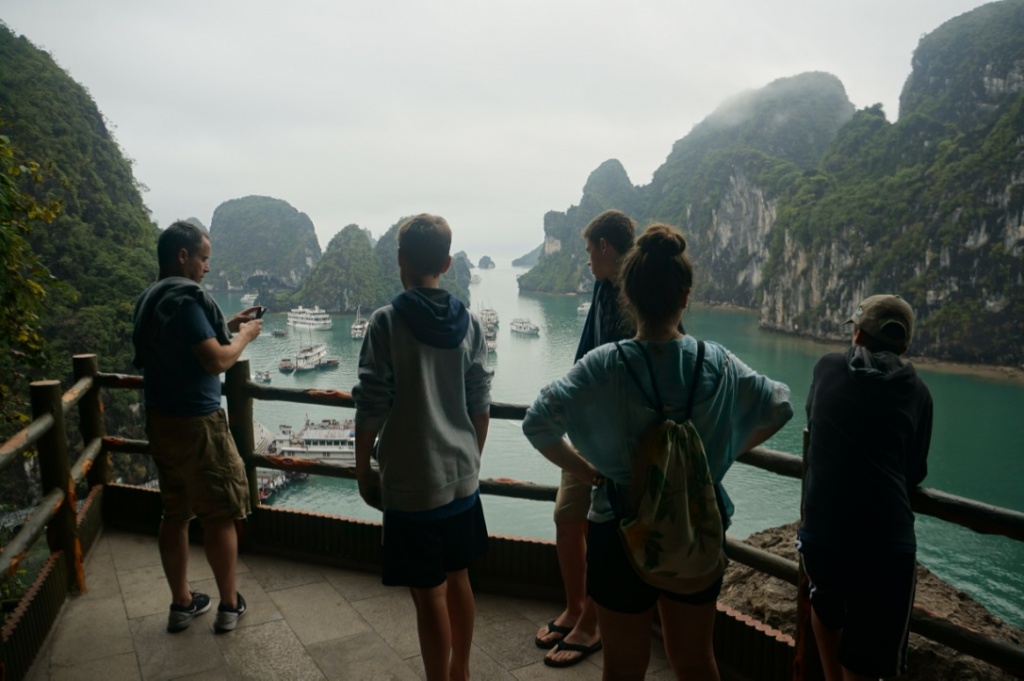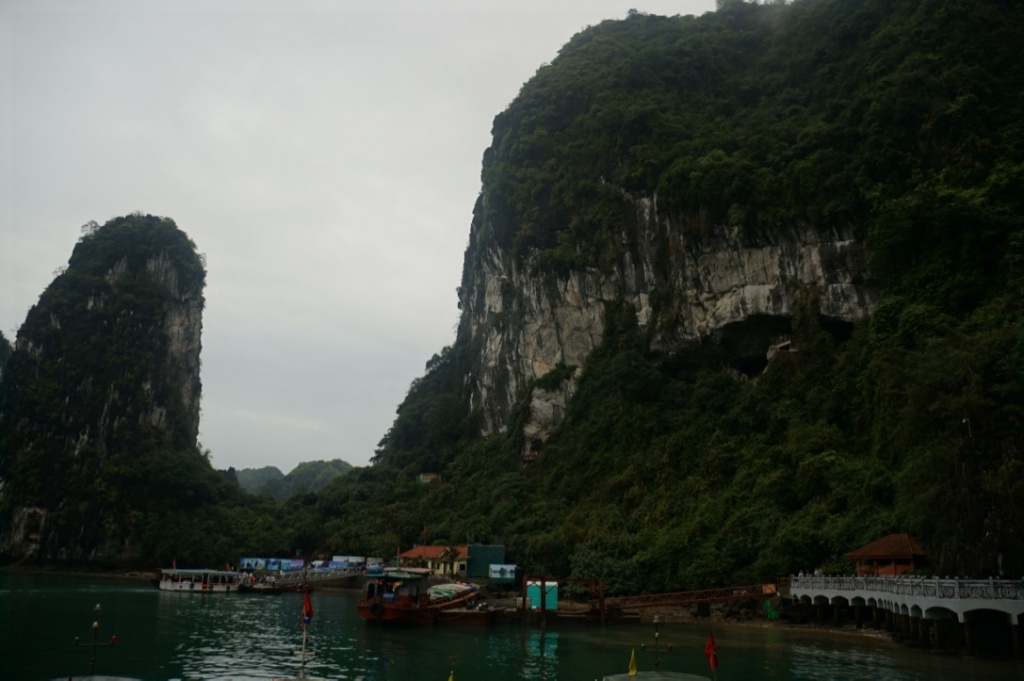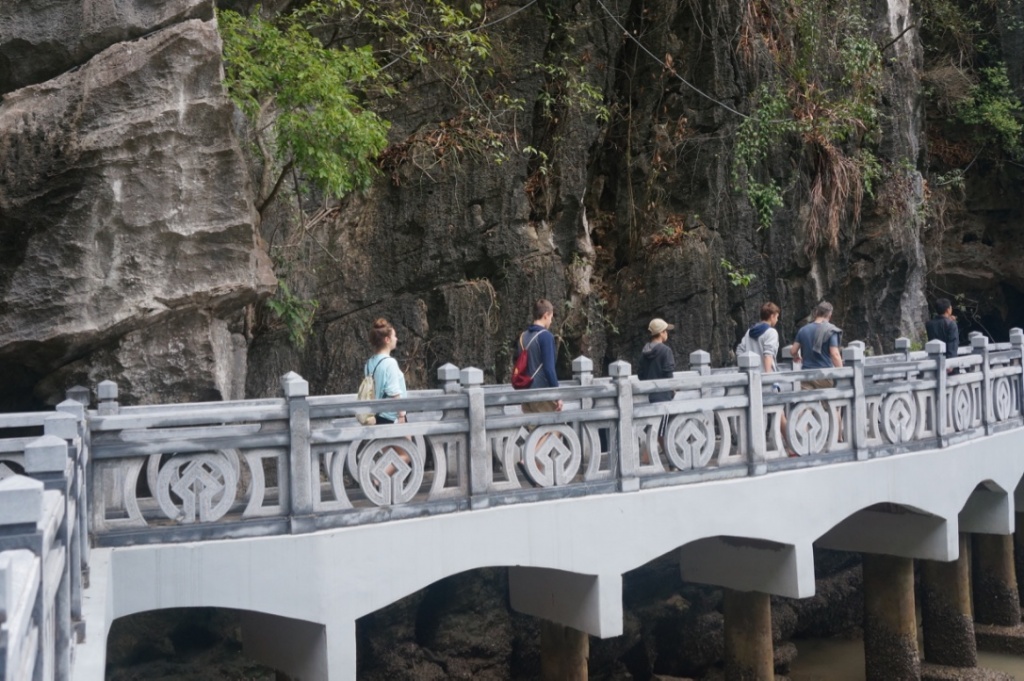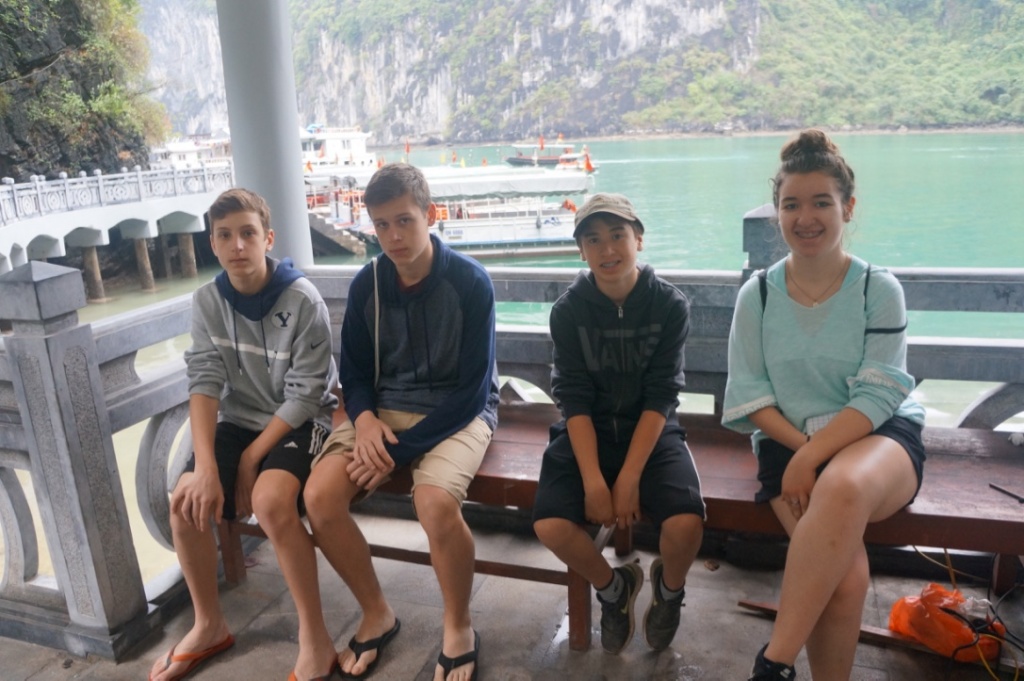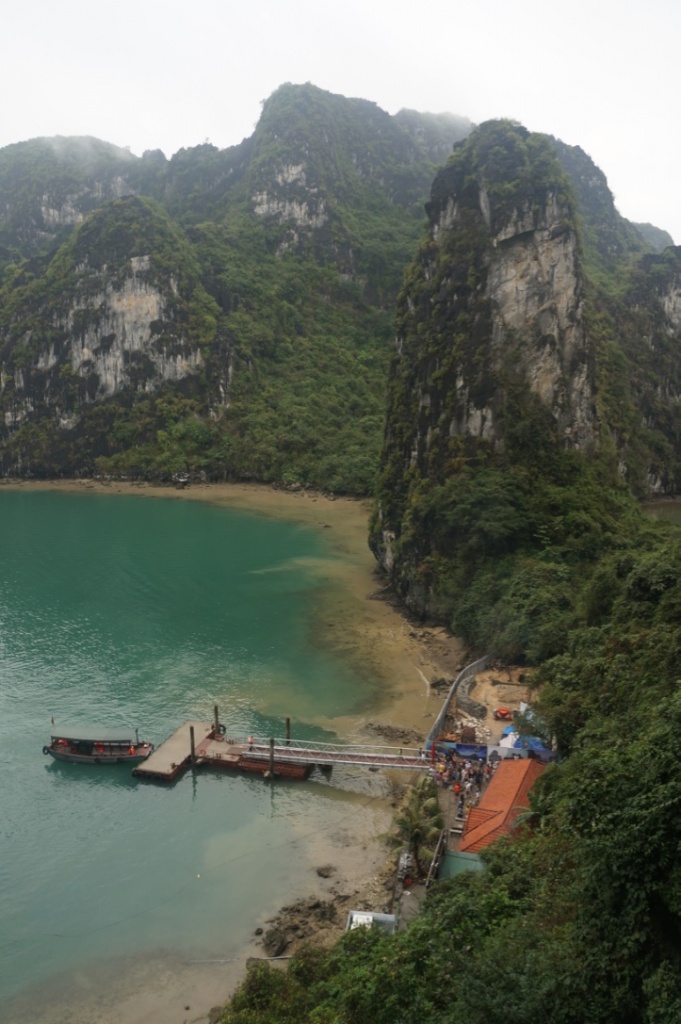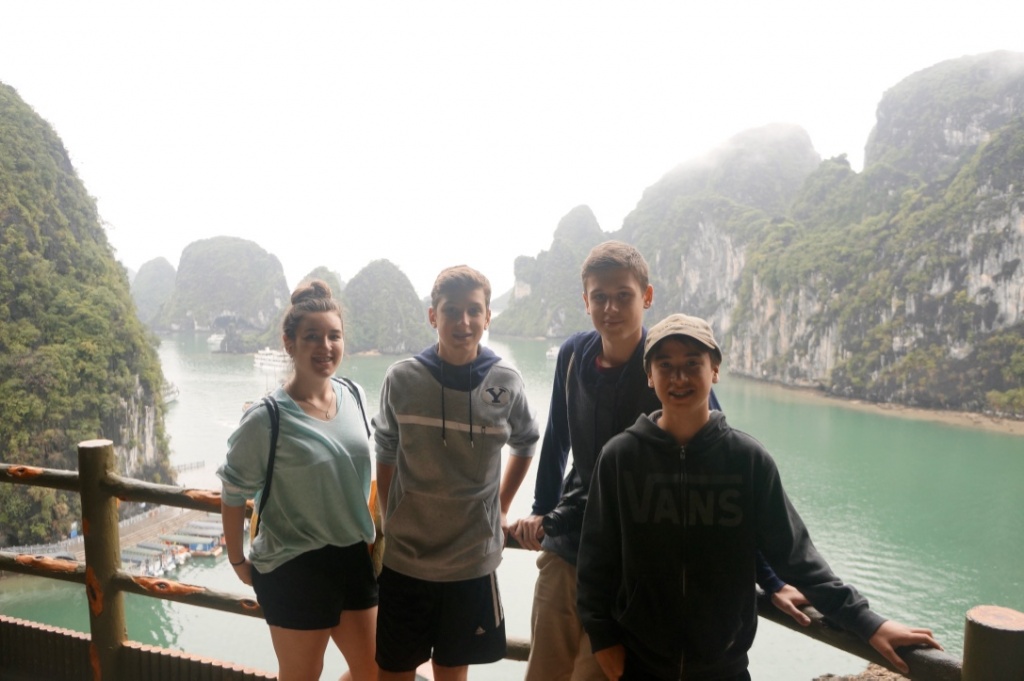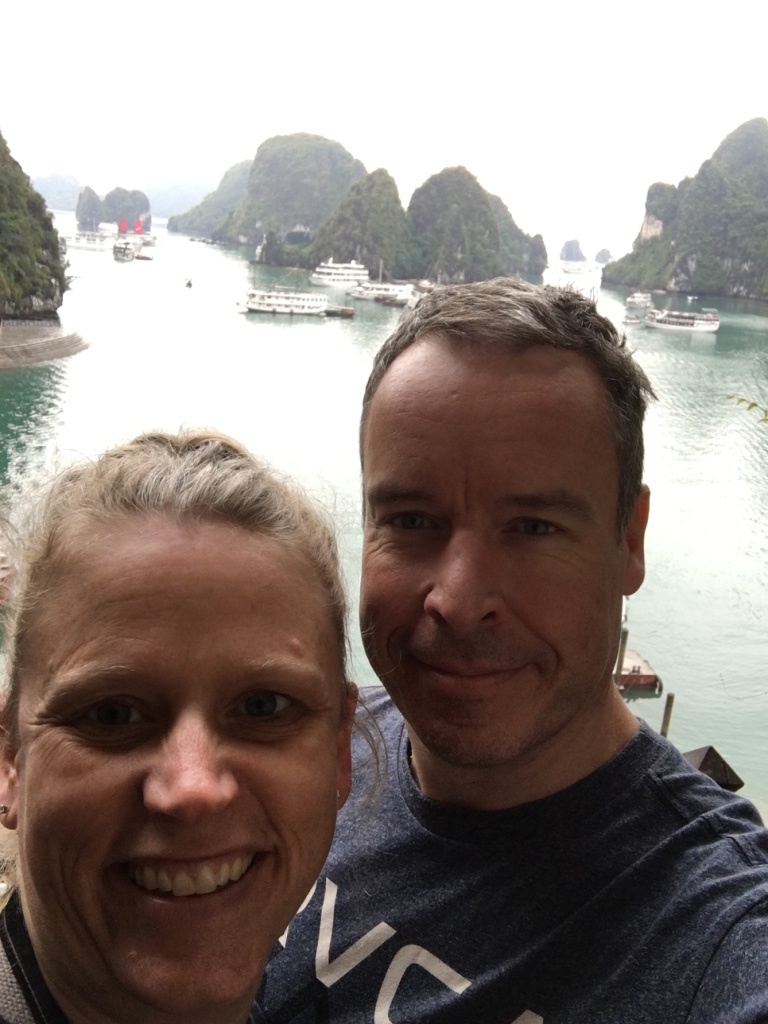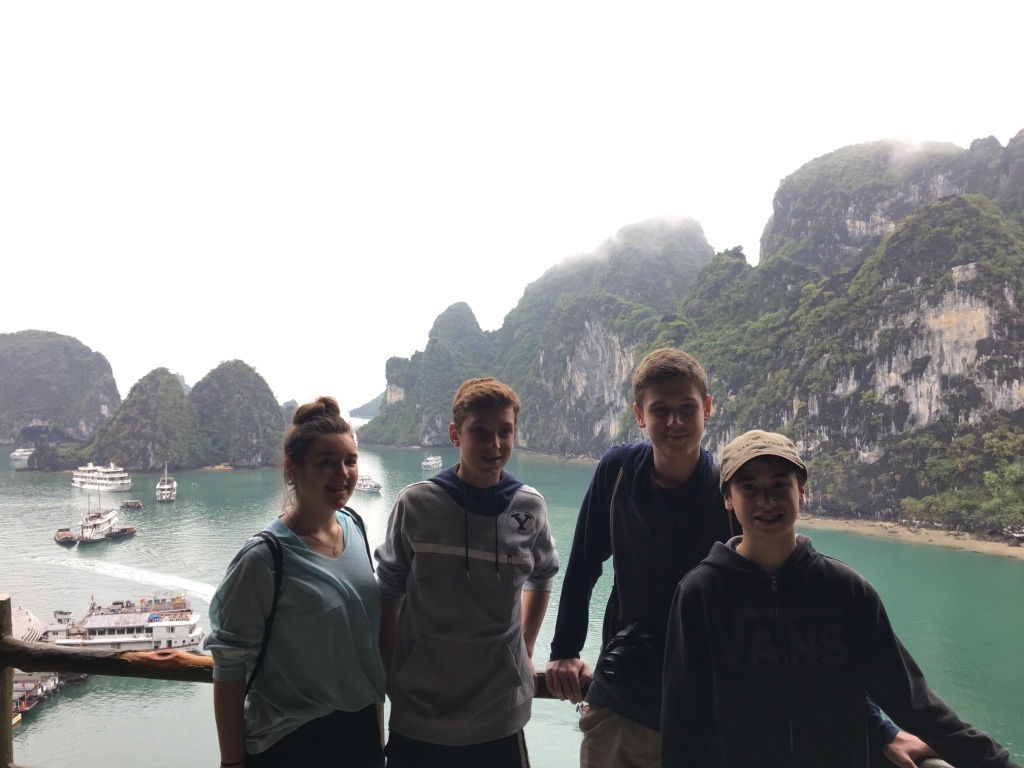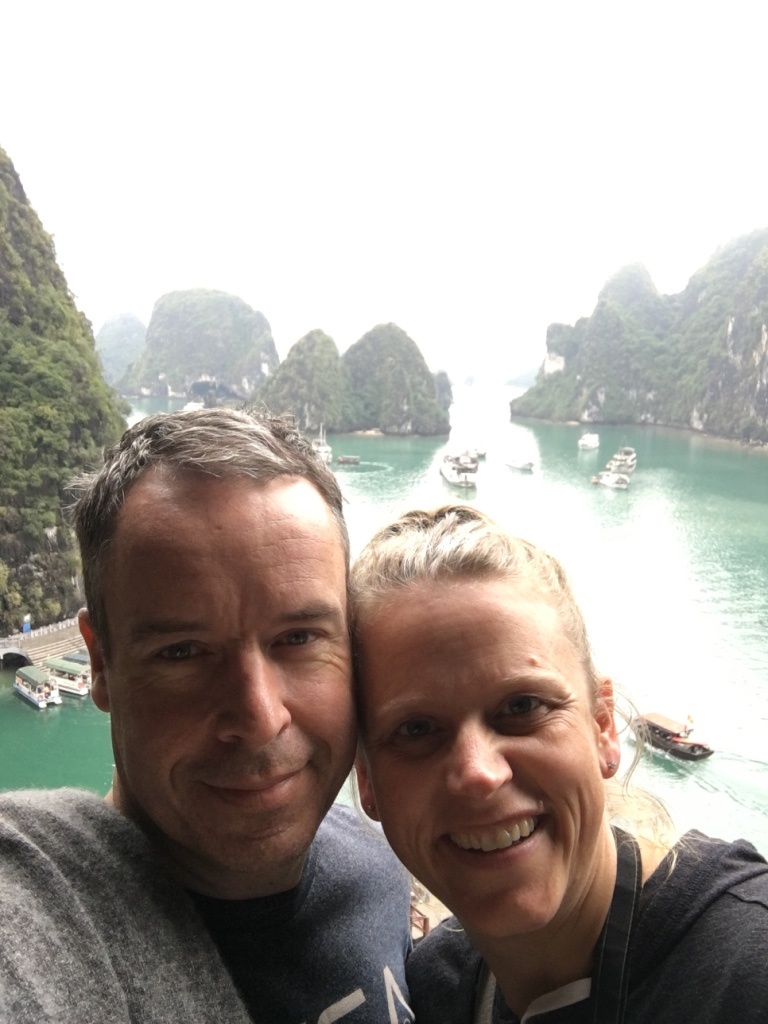 We went back to the boat to get ready and then had a nice brunch.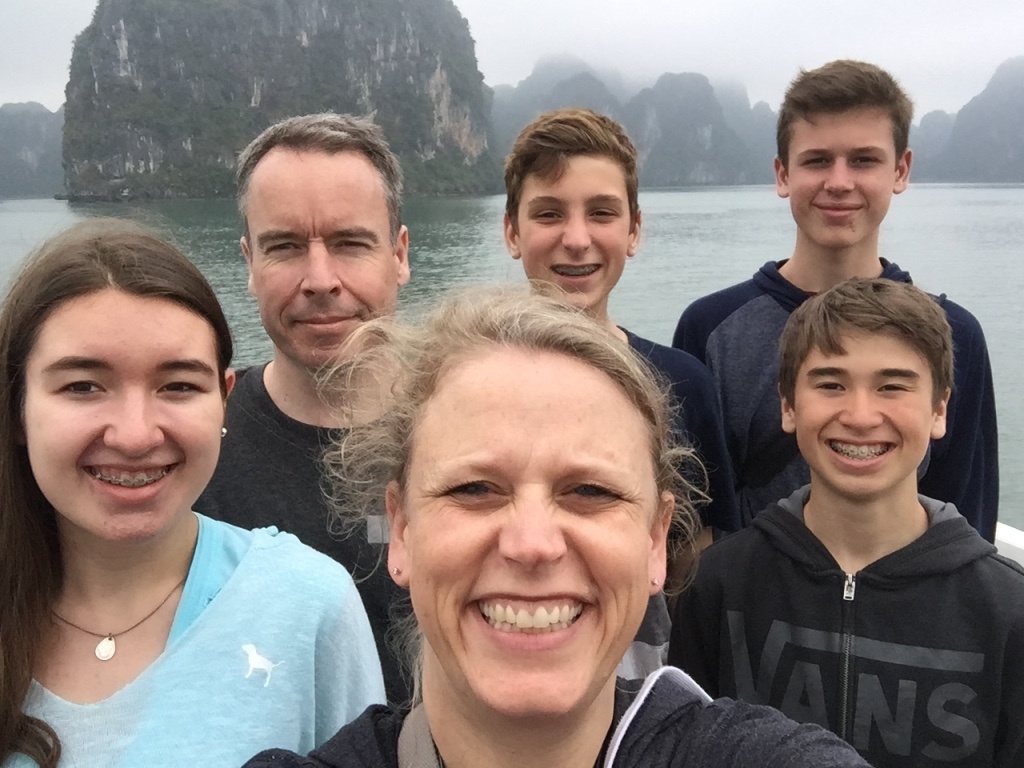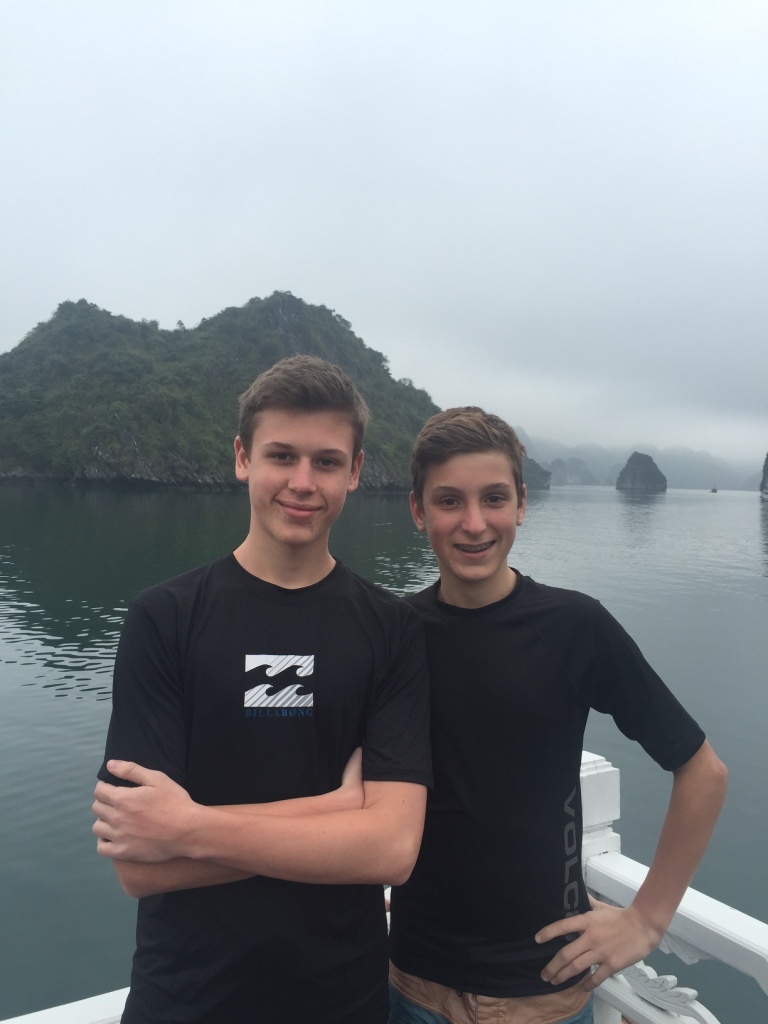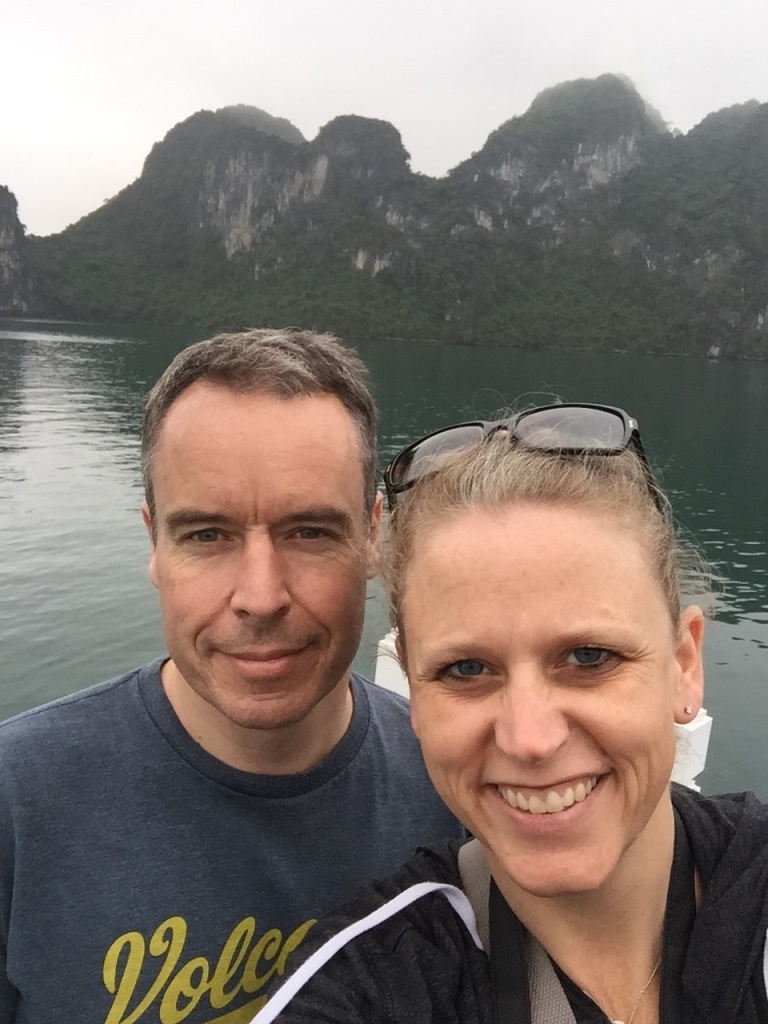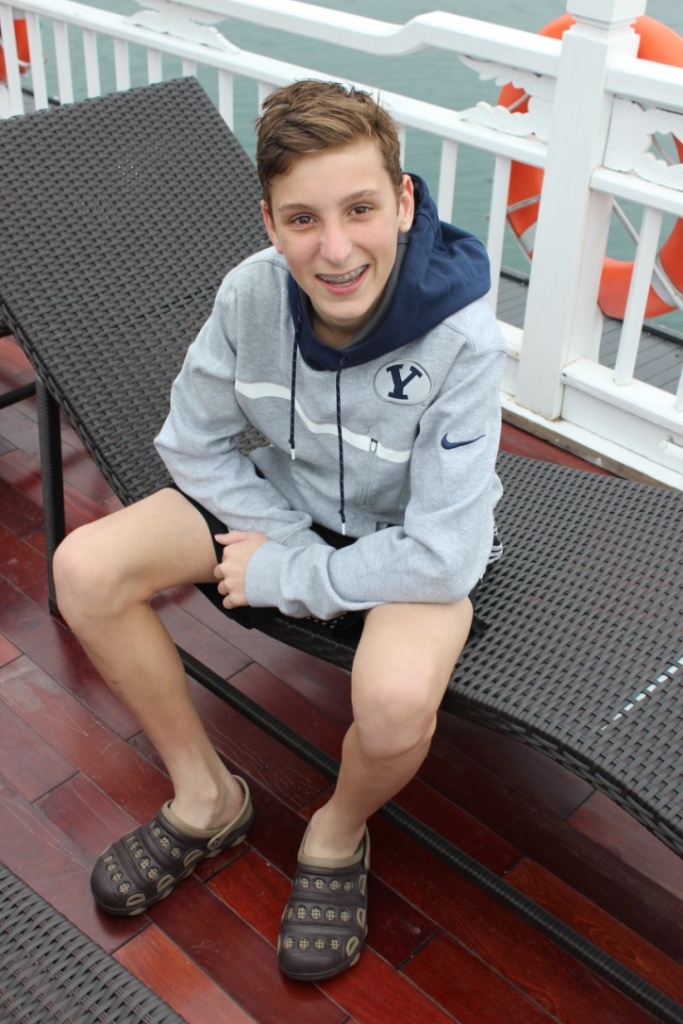 The boys continued their chess and Zandra and I relaxed!
We checked out and were collected back by our driver for the long drive back to Hanoi.
When we arrived at our hotel, they had upgraded our room to a suite (knowing we would need to keep a room for late check out due to a late night flight the next day). So nice of them. Awesome hotel (Siesta Diamond).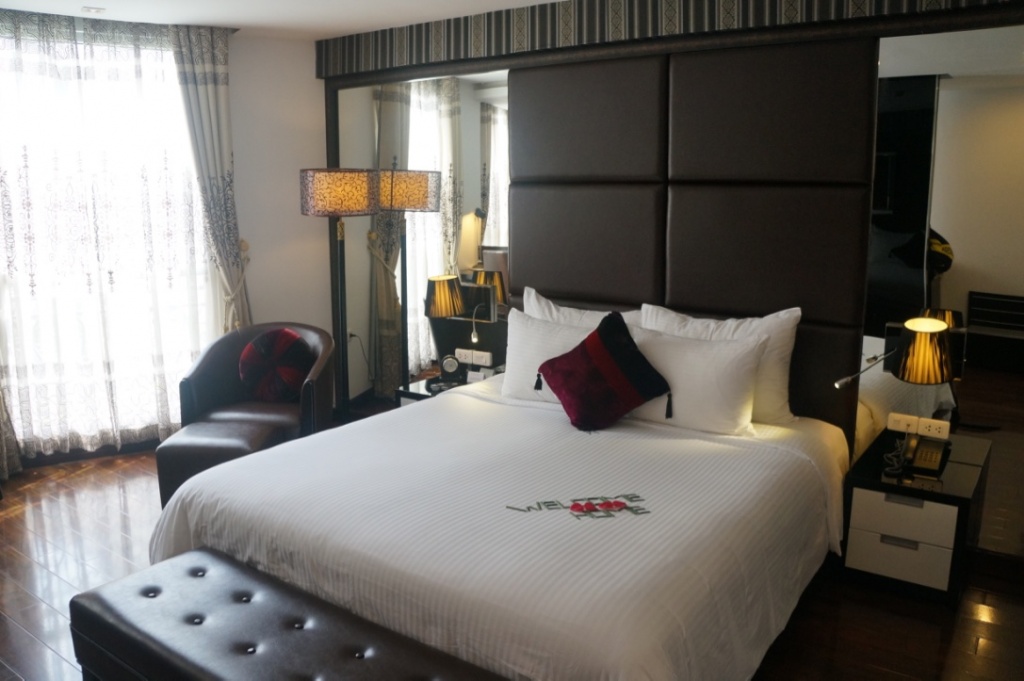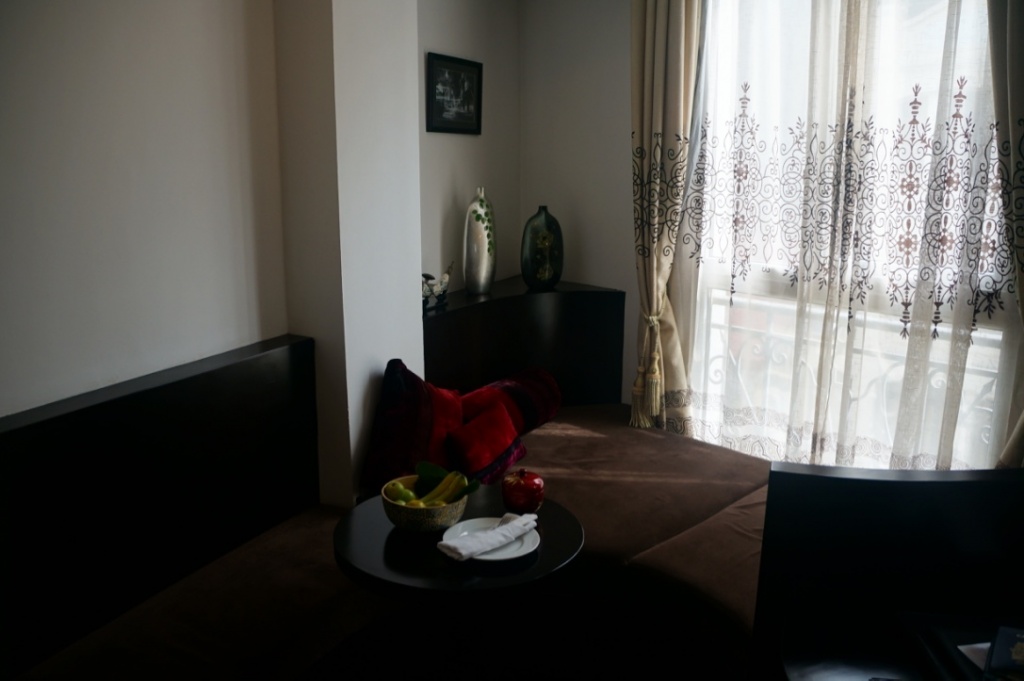 We had a guide meet us in the late afternoon for a street food tour. The hustle and bustle of Hanoi was incredible. Crossing the street, weaving through traffic was quite an experience! We really had to stick close to our guide, but getting all 6 across was no easy task!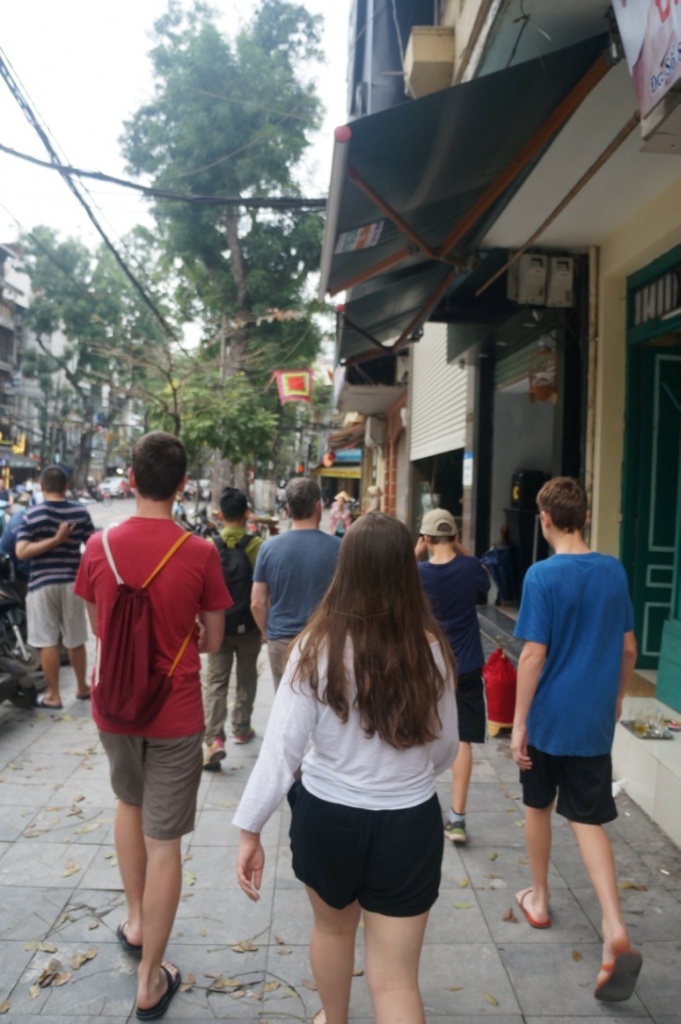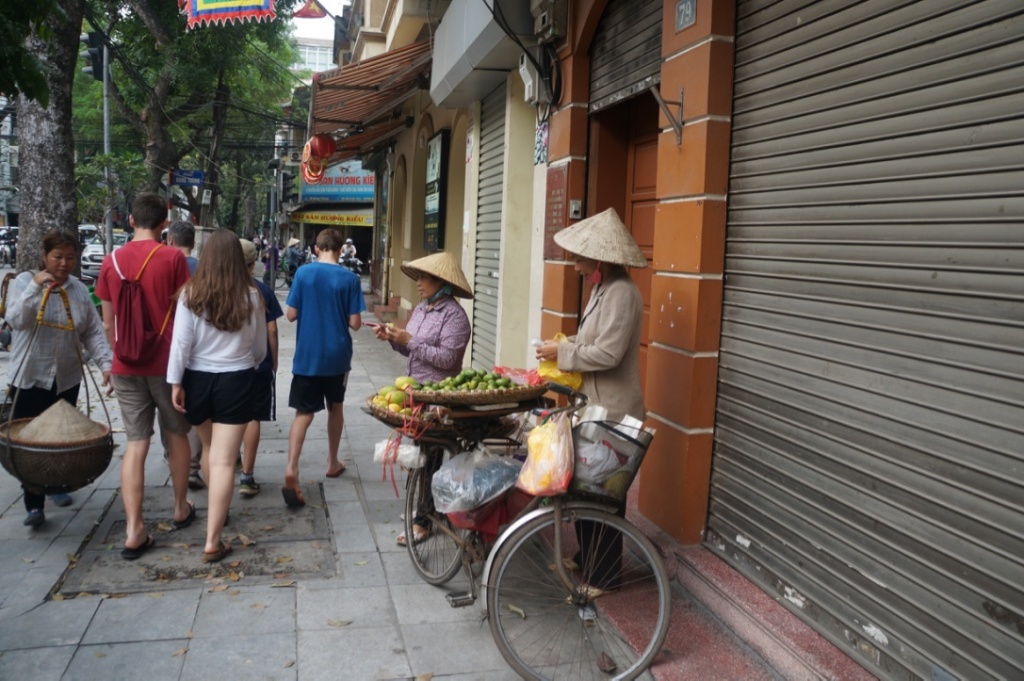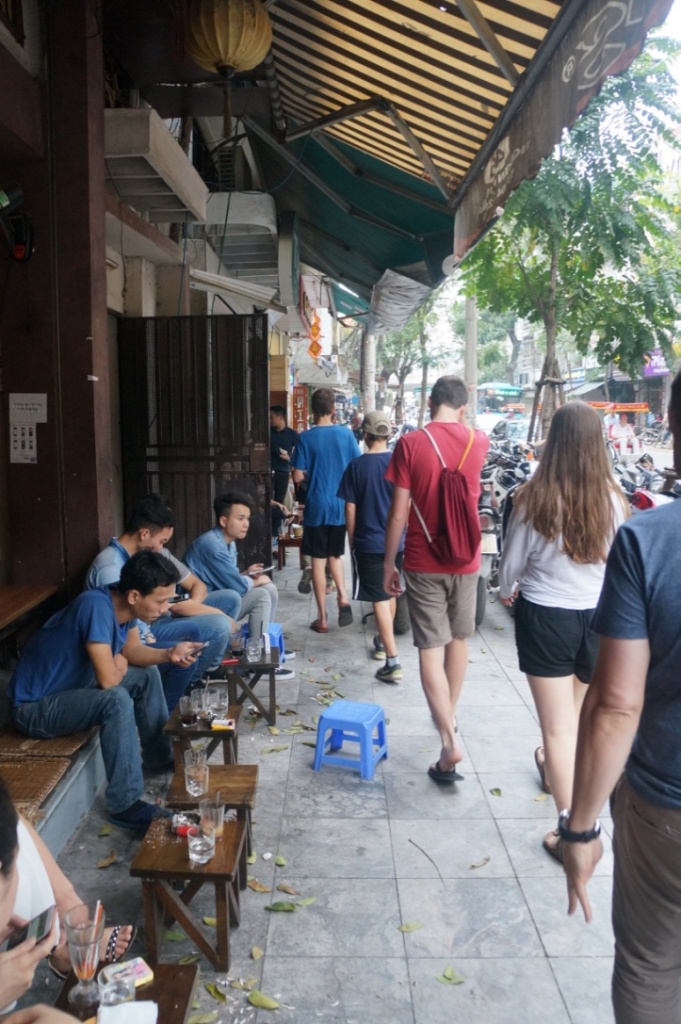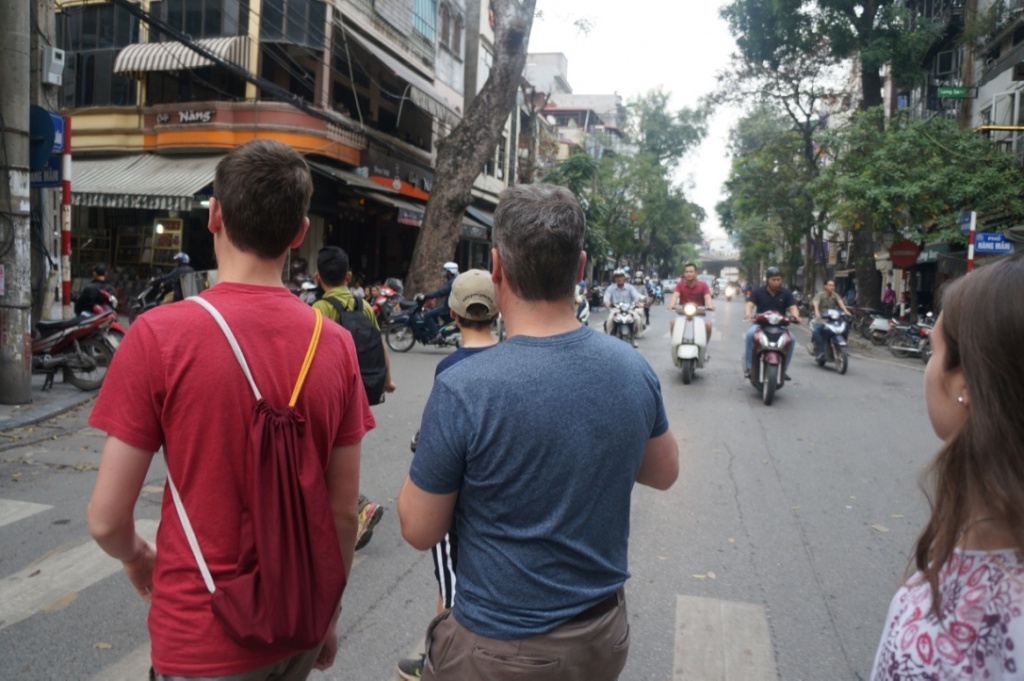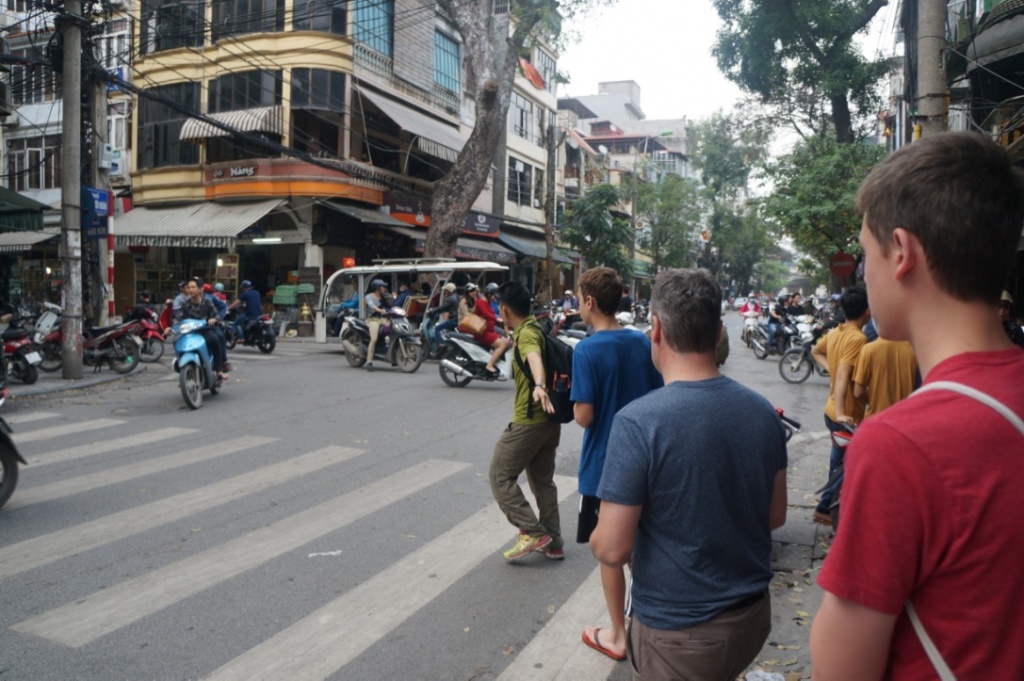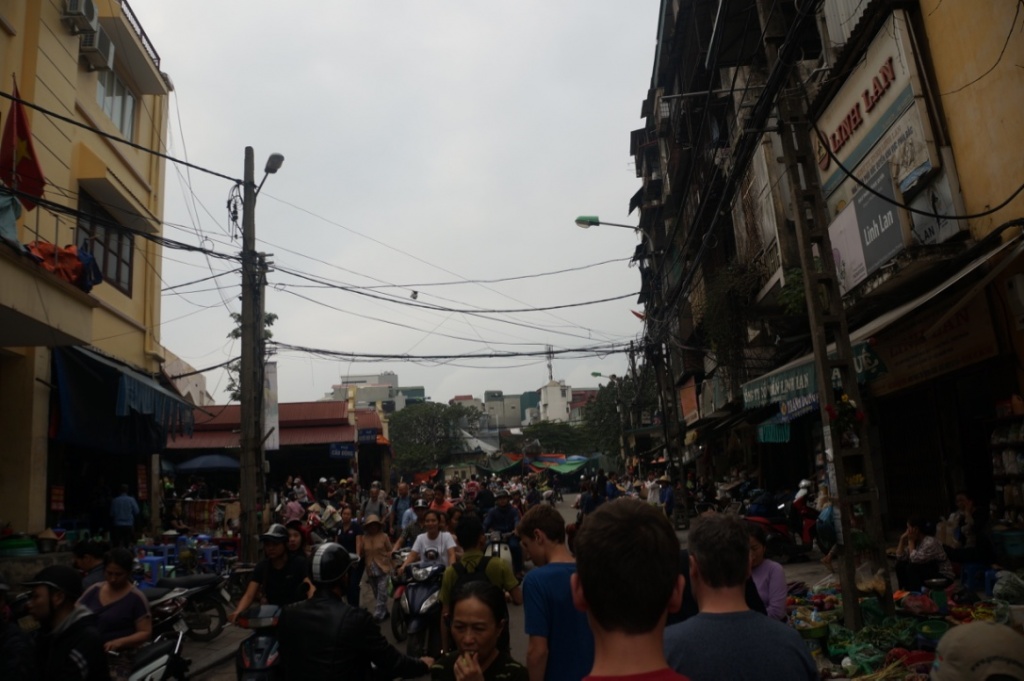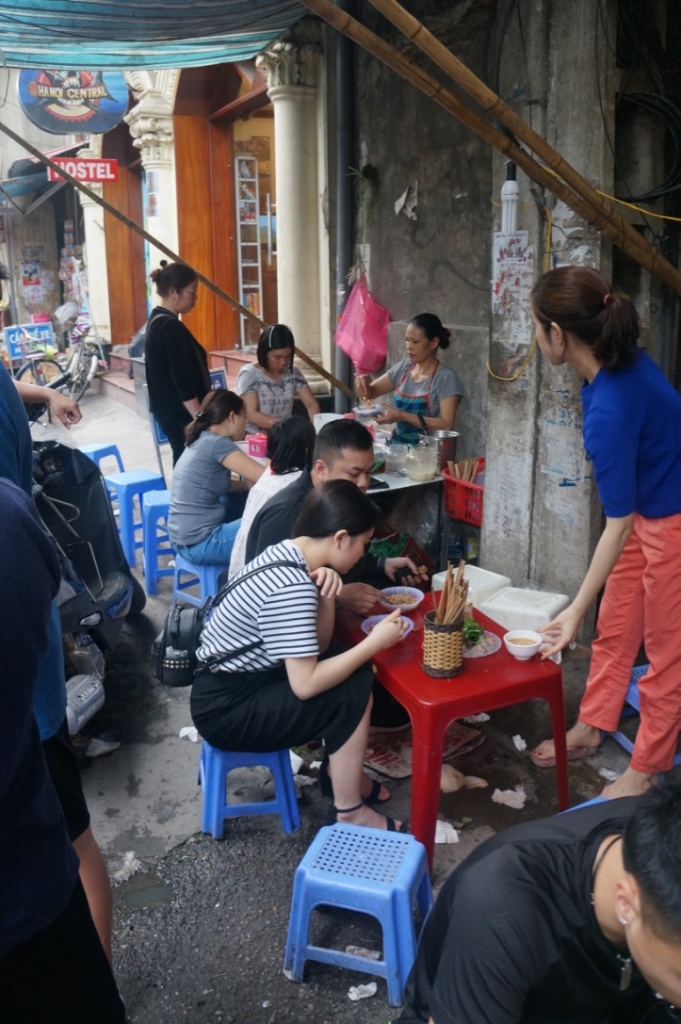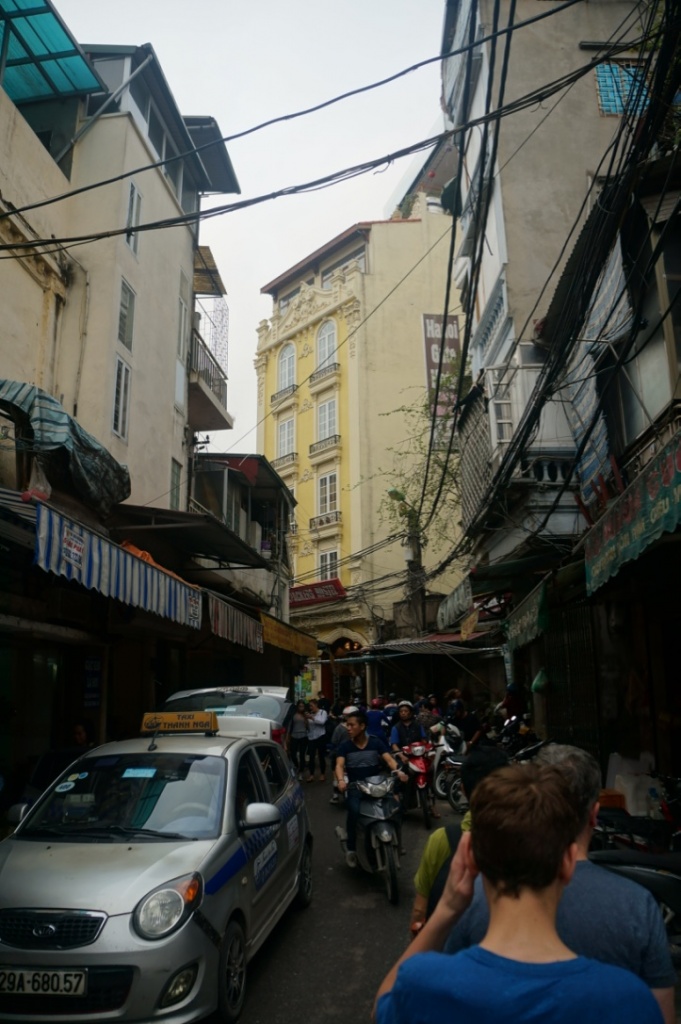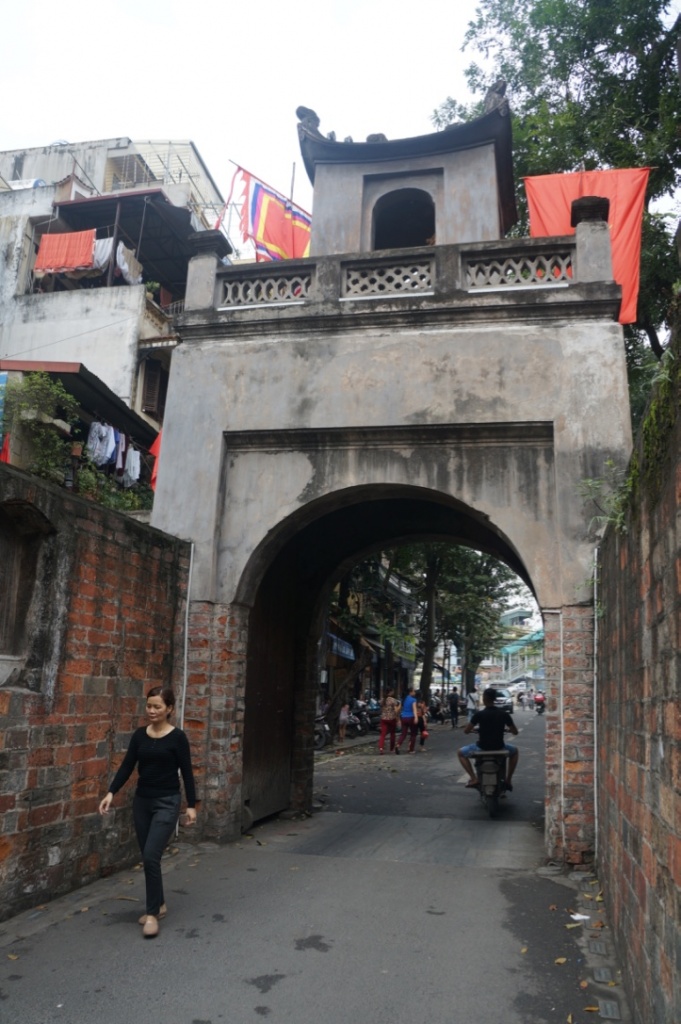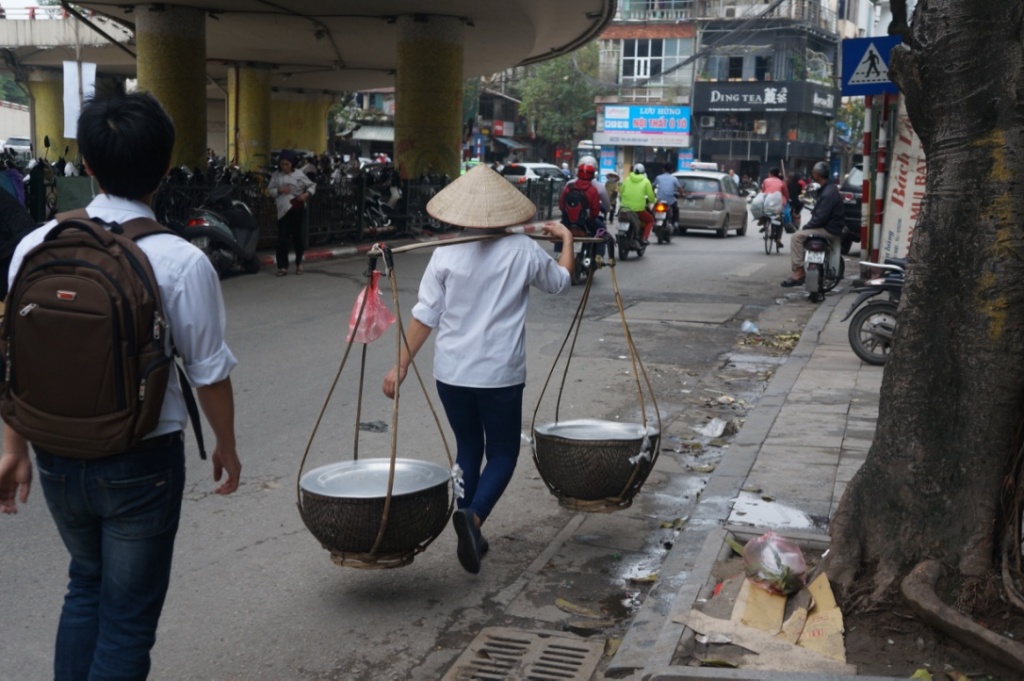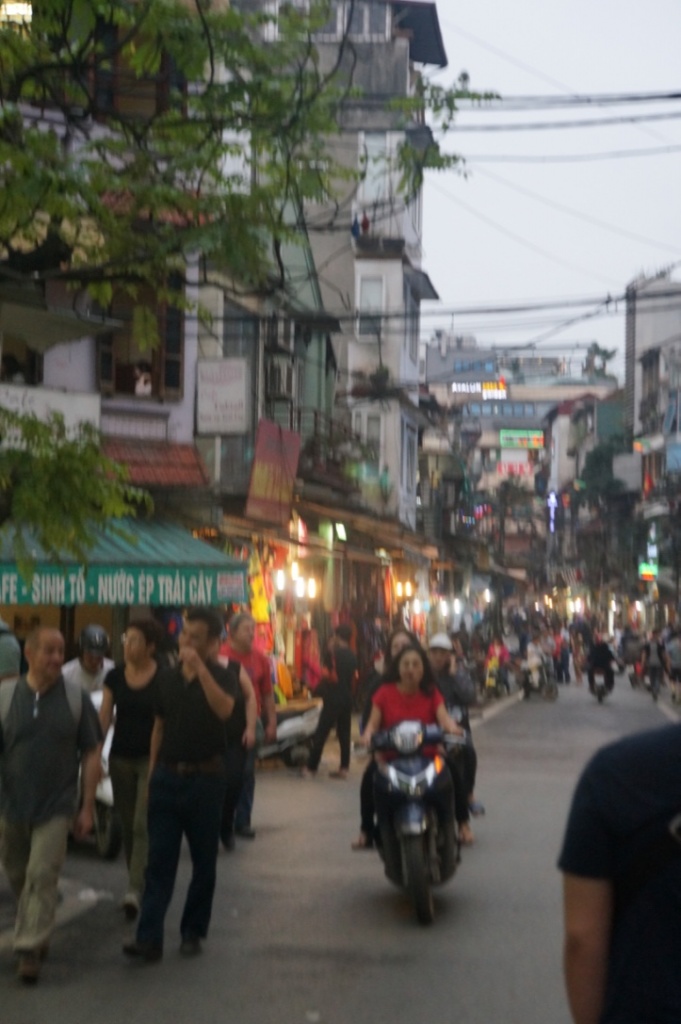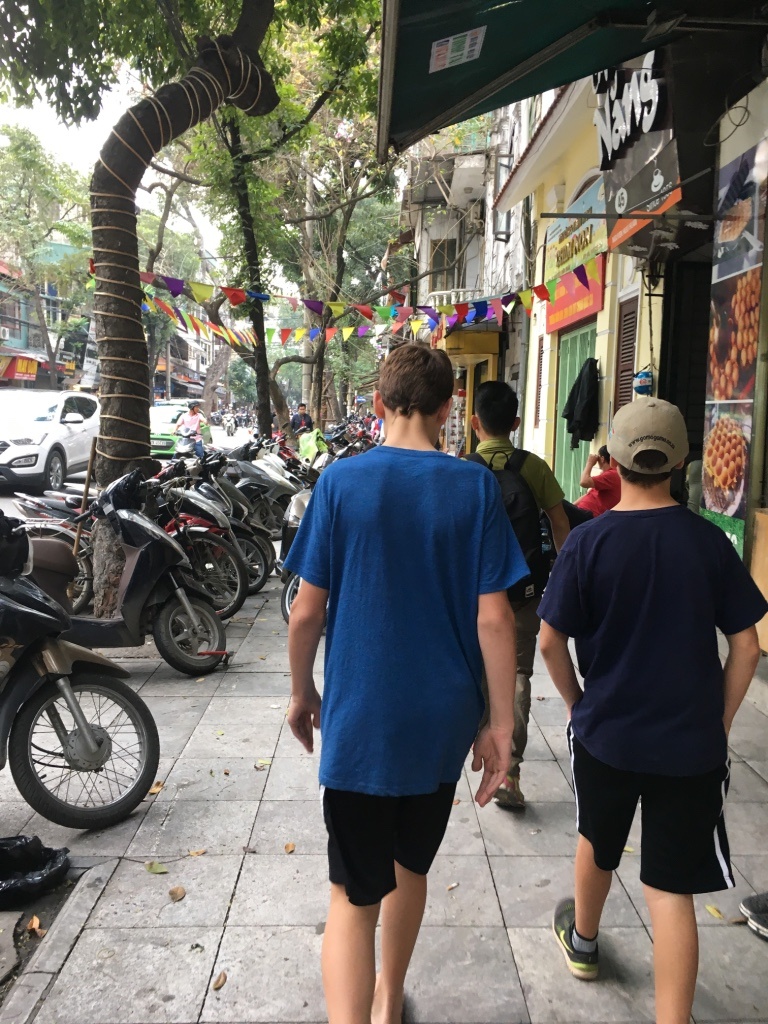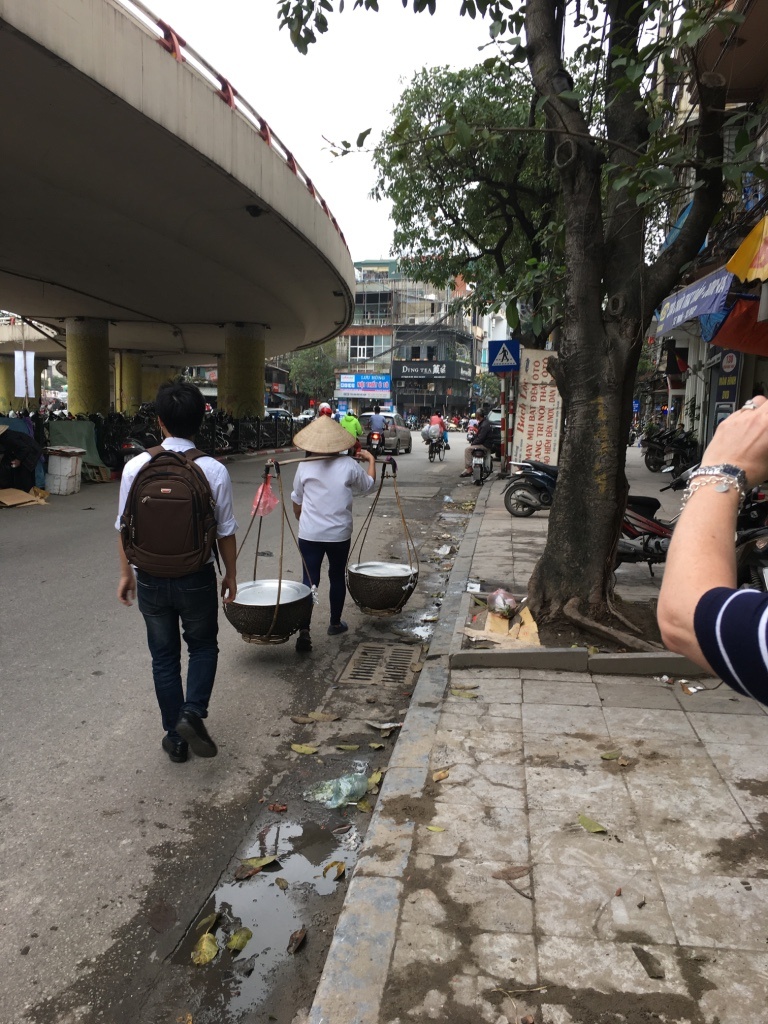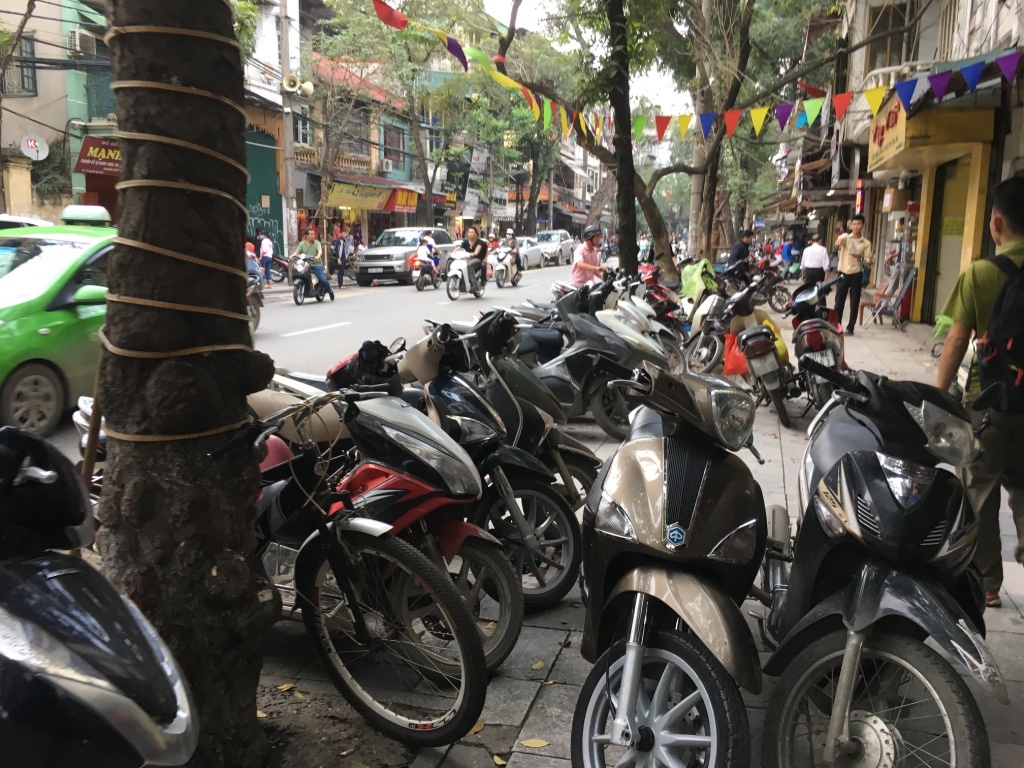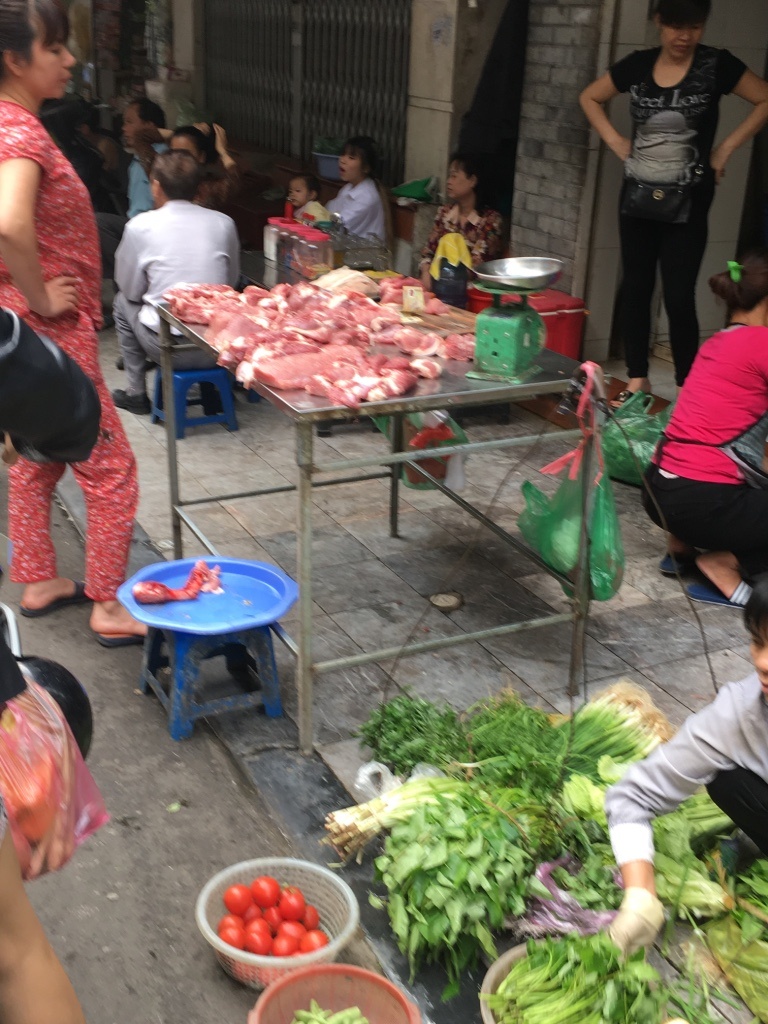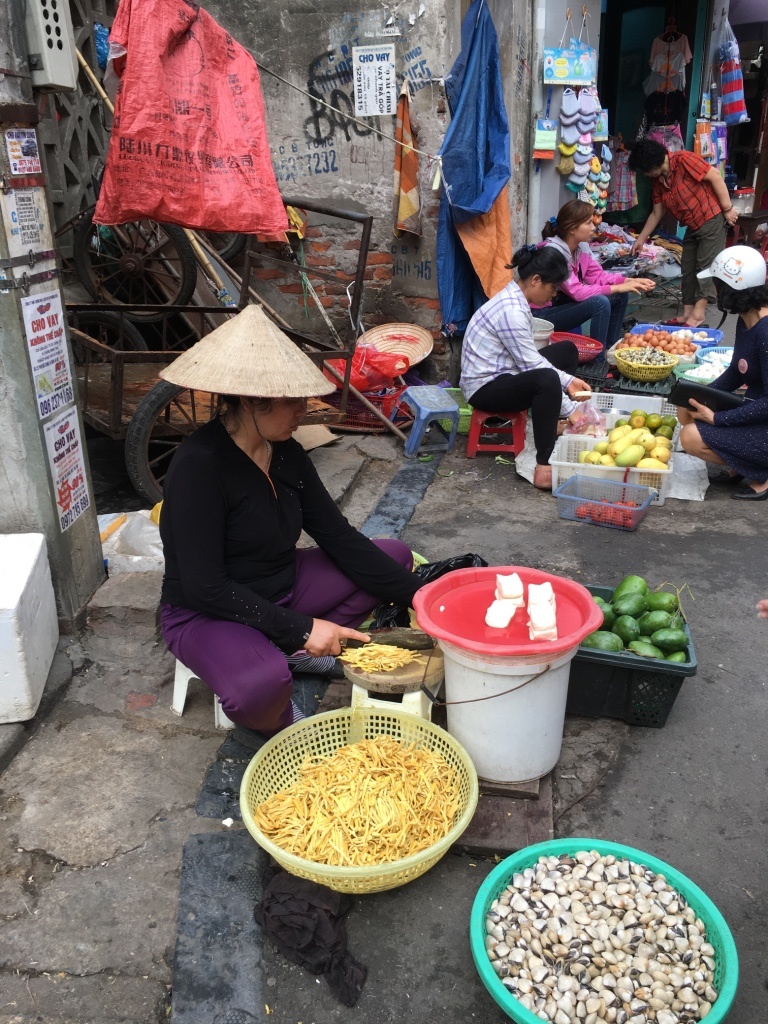 Our guide took us to some really local places. We had actually tasted many of the things already as we really had been trying to eat local specialties the whole way (except for our Italian Cambodian meals!). But it was an experience sitting with the locals in the teeny plastic chairs and tables on the sidewalk!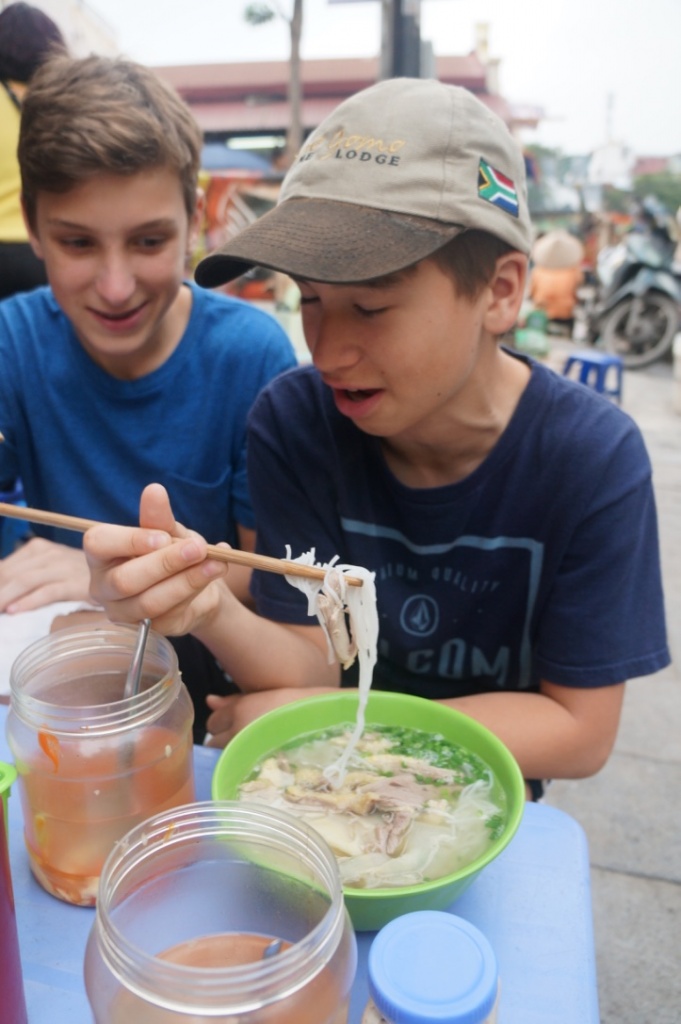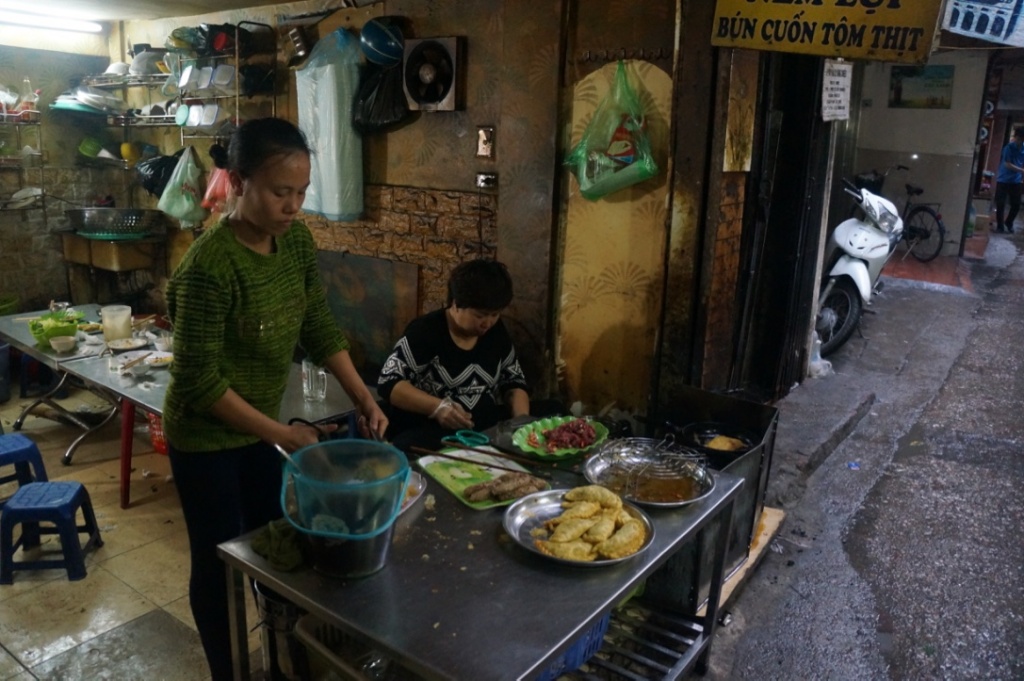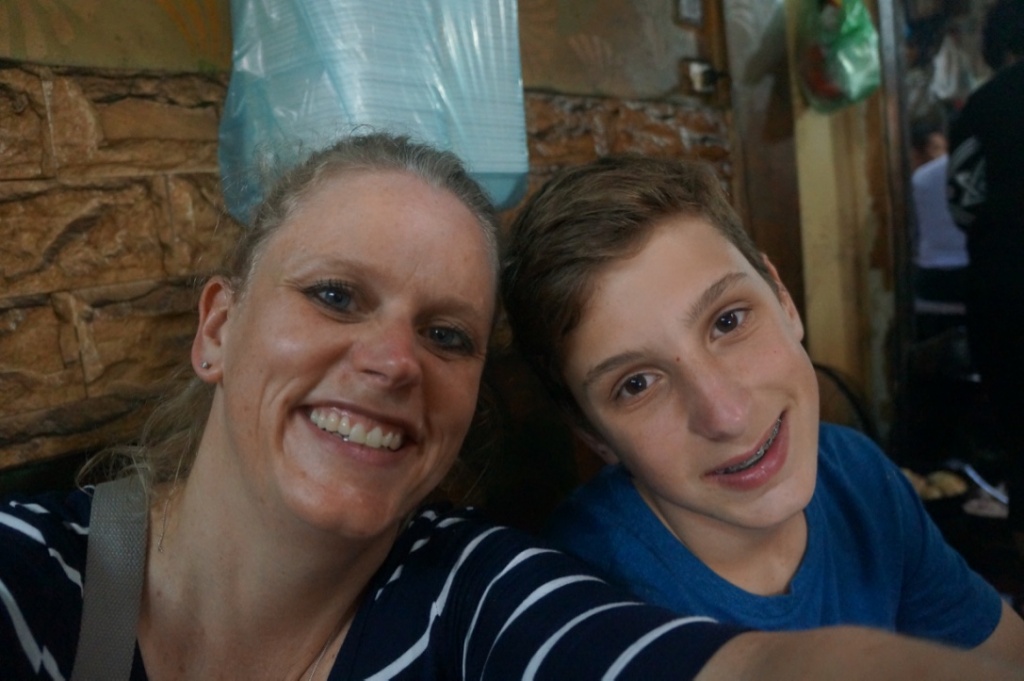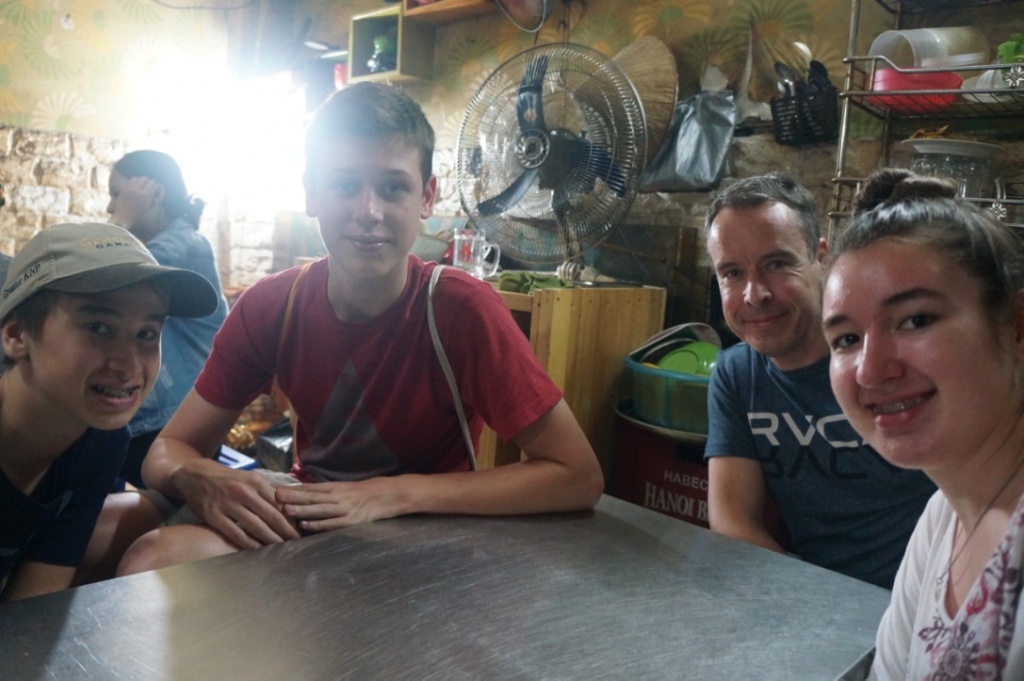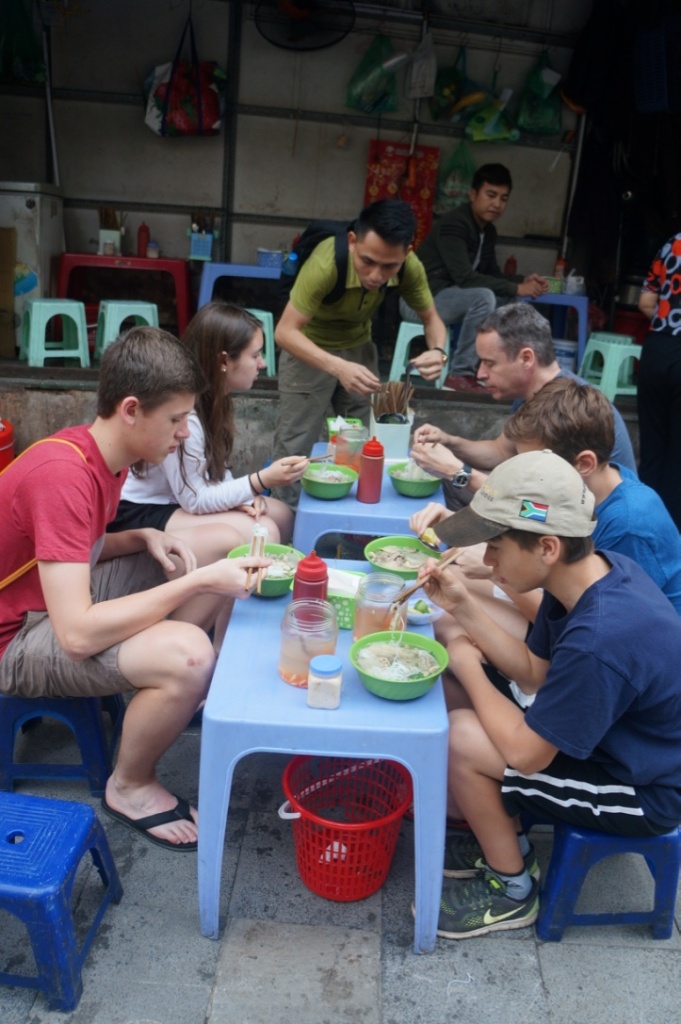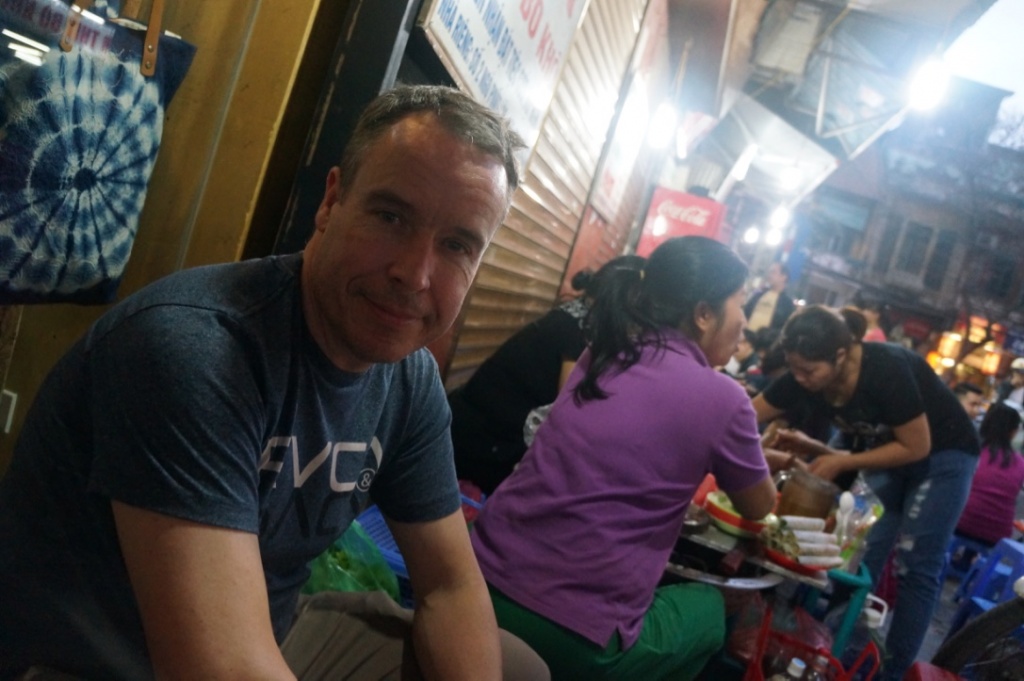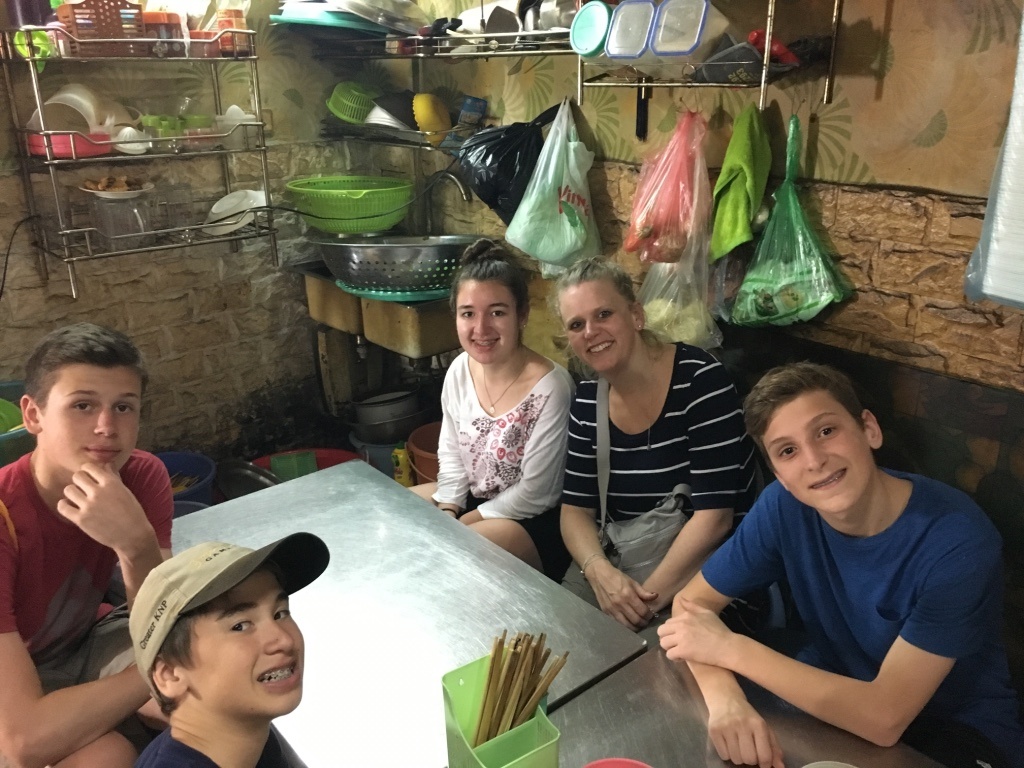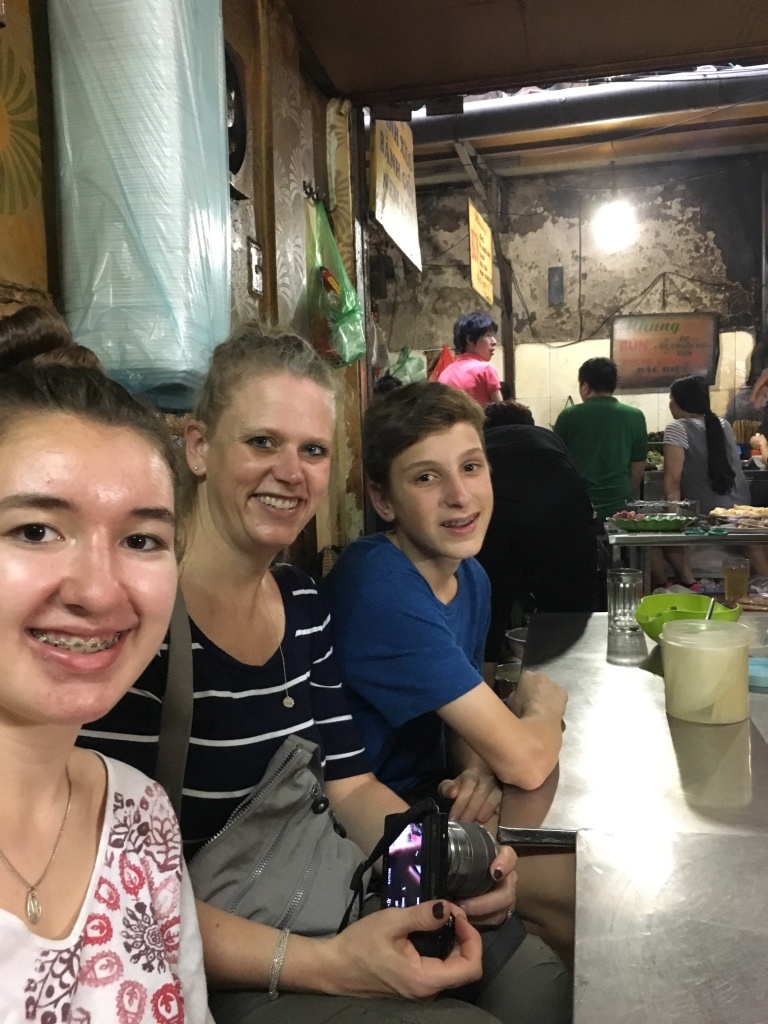 Zach also wanted to find a pin for his collection. We had to hunt for that! But eventually found it!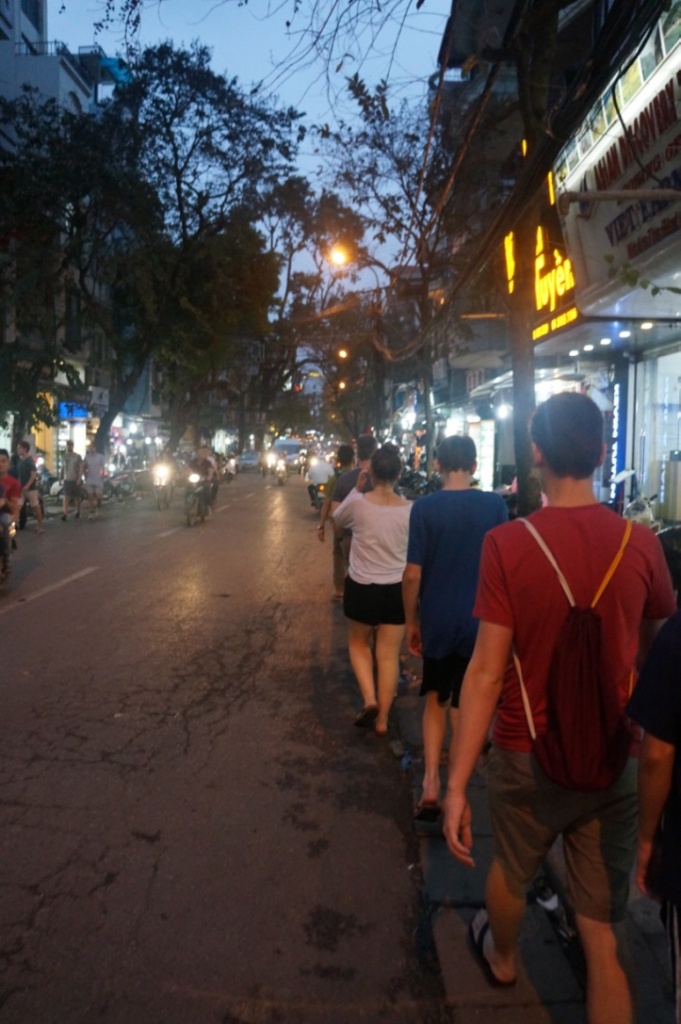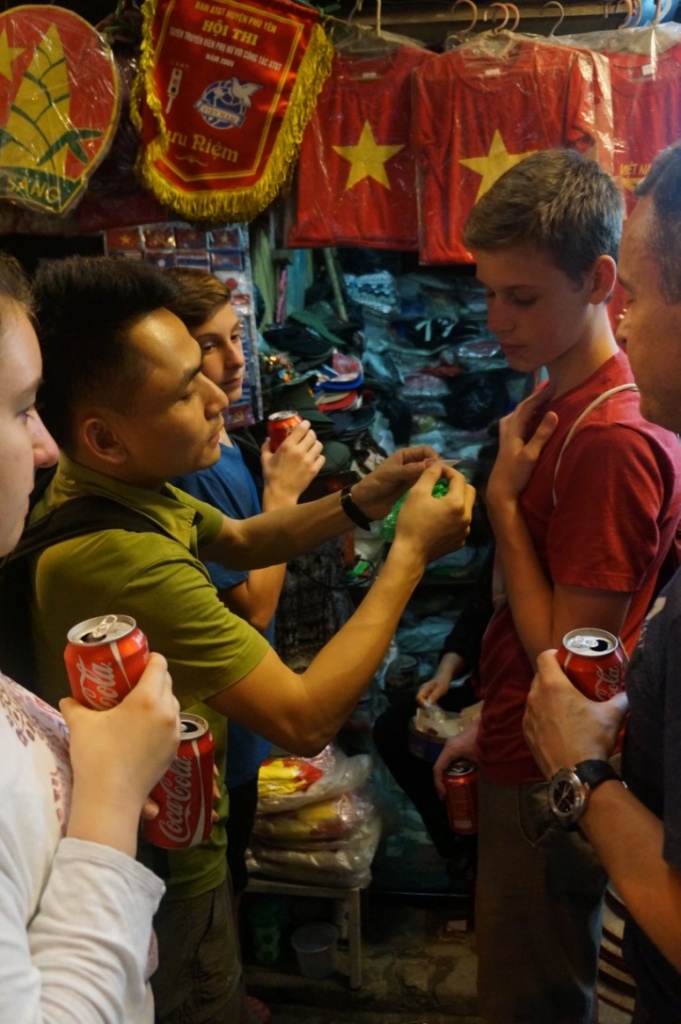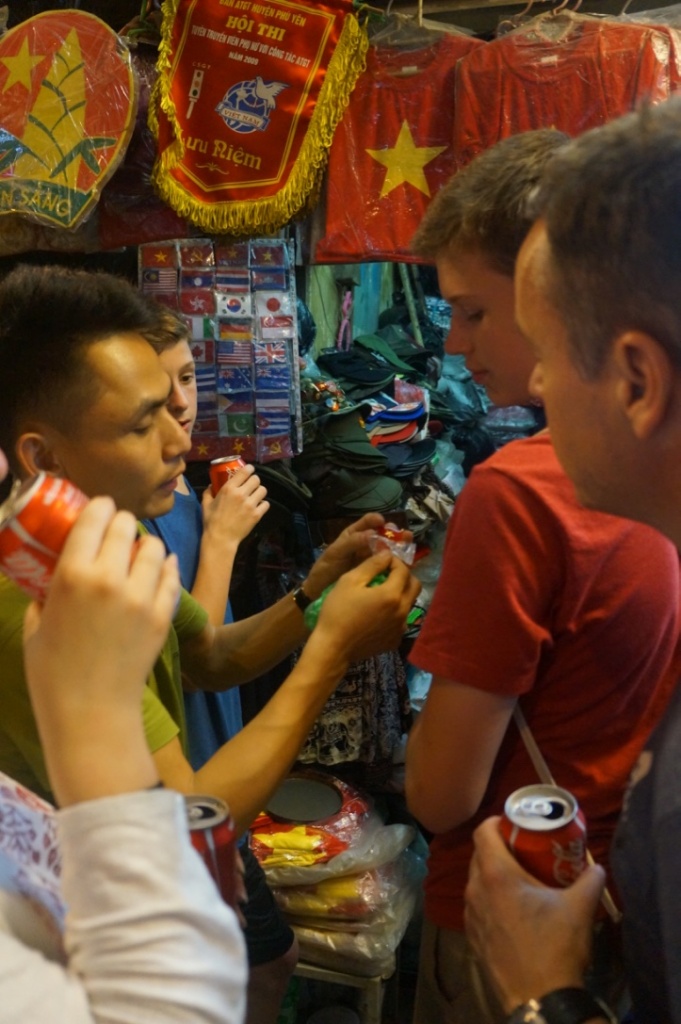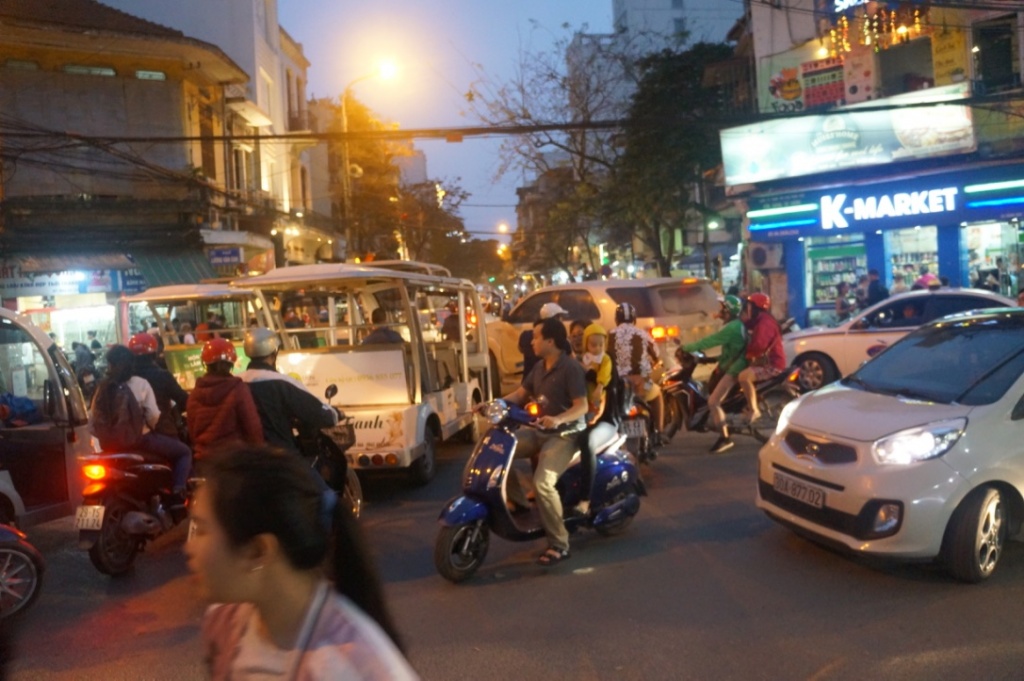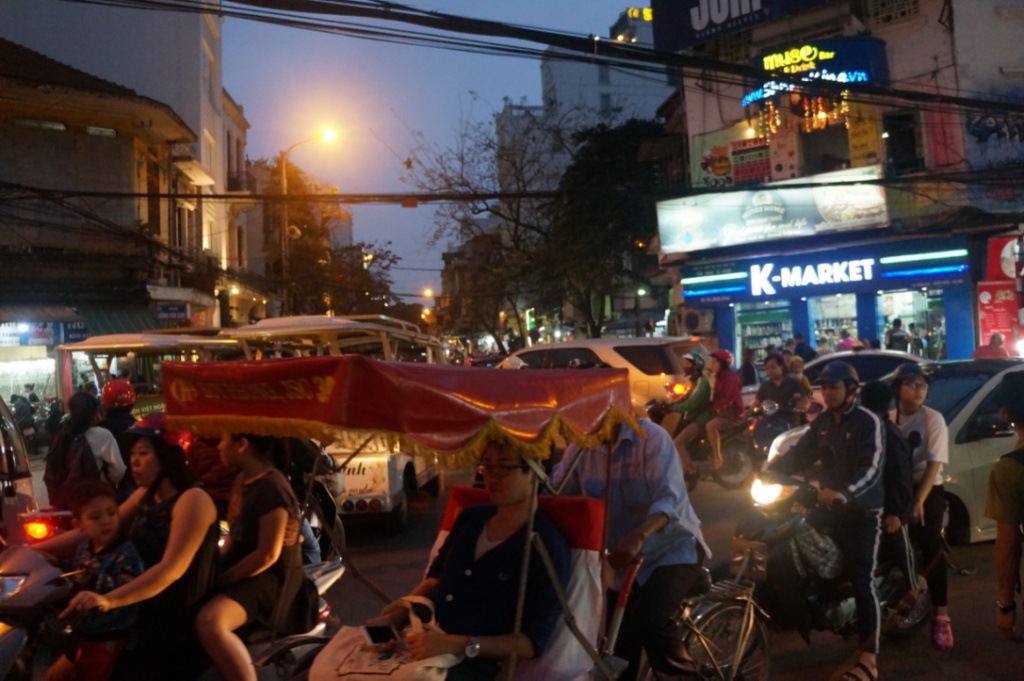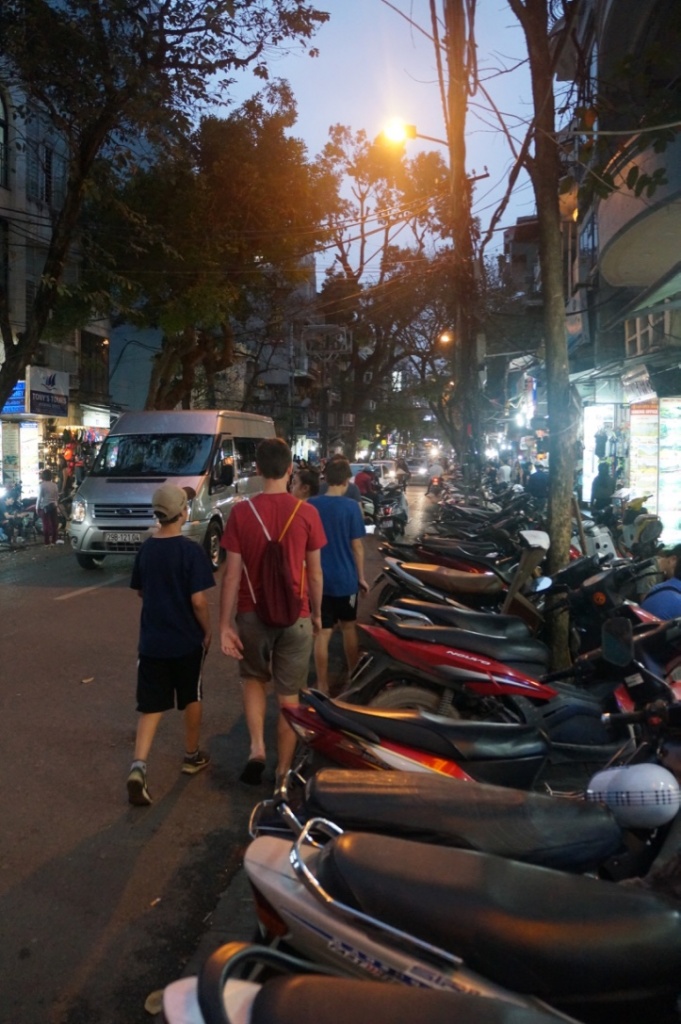 We headed back to the hotel after the tour and every headed to bed early. One more day….