My boys were very young when I got divorced.
In some ways it was easier for them that way, as they don't really have much of a memory of ever living with both parents.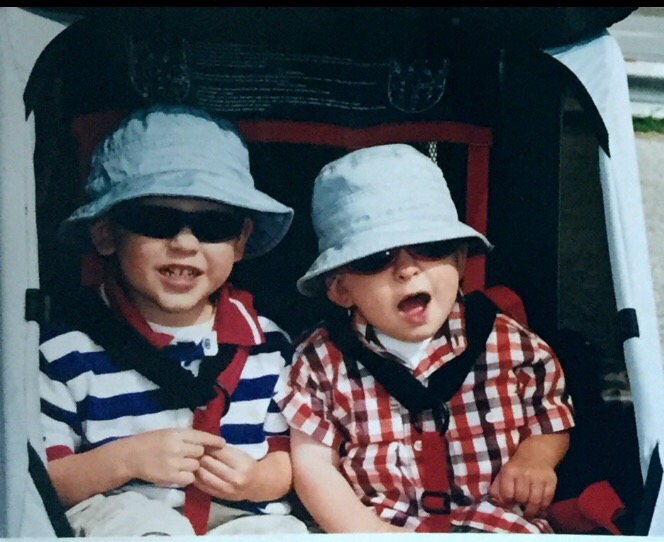 However, it was initially really hard all the same because even though they were young, they still knew something was different. There was a lot of clinginess, calling out in the night and general insecurity and anxiety.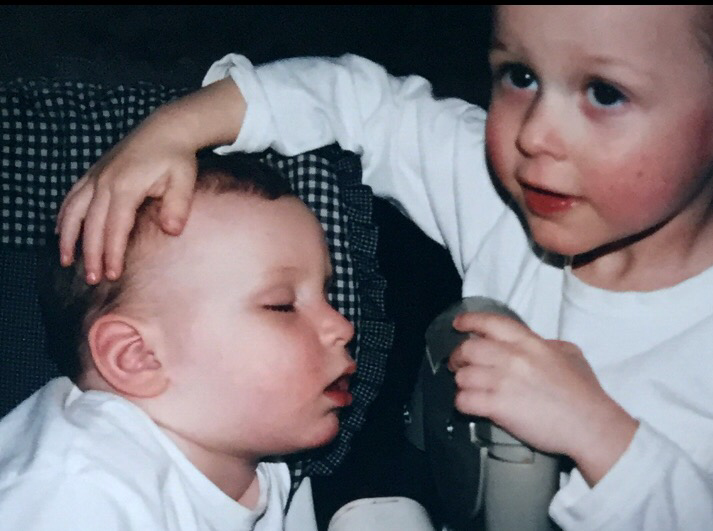 They both seemed to struggle with the fear of abandonment which I talked about over here.
They always wanted to be with me.
I think that's pretty normal for most kids at different stages, but it became extreme in our home. The daycare would call me daily letting me know that Josh would be crying and crying at nap time (not that I could do anything, but they needed to let me know – that's how bad it was!) Drop off at daycare was also a complete nightmare. It would have me crying after I left….
Even at home, Zach would refuse to go upstairs without me.
Our house had three floors. In the basement was where my office was. I usually was only in my office when they weren't at home or when they were asleep. So, they rarely came down there. (Josh suspiciously created the idea that a "mean mommy" lived down there — hmmm, I wonder if I was stressed when they did see me come up from there?! He swears it was unrelated to how I acted….)
The main floor was where we spent most of our time. It was open concept, so they could see me wherever they were.
Upstairs was where the bedrooms and bathroom were. Zach would sometimes need to go to the bathroom or go to his room to get a toy and insisted I go with him. He became so scared of doing that without me.

Initially, I thought it was cute, and I actually liked being needed. But then I started getting really concerned. I didn't think it was normal for a four-year-old to be so scared of going upstairs on his own. Even in full daylight. For 2 seconds. And even if it was "normal", it was not practical.
I started to tell him that he had to go up alone. He did not like this idea, and pushed back with many tears. Regardless of how much I was a sucker for his tears, I knew he needed to learn how to do it. He certainly was capable of doing it. I just needed him to know that he was capable.
We decided on two main strategies for him to get upstairs. The first one, was I would be speaking to him so he could always hear my voice. That way he knew that even though he couldn't see me, I was still there. And I wasn't going anywhere.
The second strategy, was to teach him to self coach. He would start talking to himself. At first he would talk out loud with me, then gradually he would talk outloud alone and I would just reassure him every so often ("I'm right here; you're doing great".)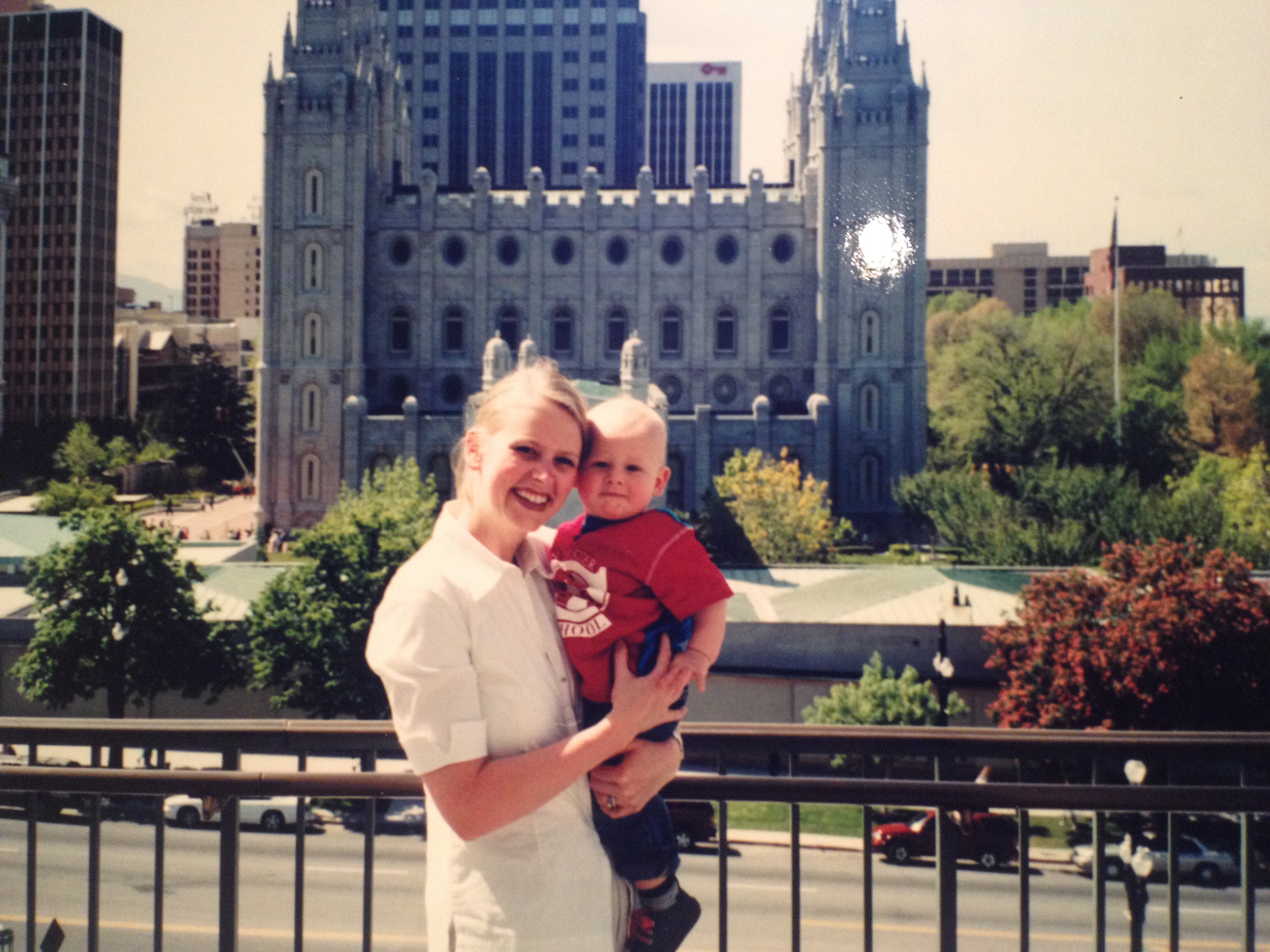 Then gradually I would encourage him to say it softly, or even in his head.
We decided his mantra would be a very popular one: "I can do it. I can do it. I can do it."
I so clearly remember having to go through the stages with him. And hearing his little voice telling himself he can do it. And me telling him he was ok, and he could do it ; he was doing it!
Eventually he would go up the stairs and just say, "I'm doing it Mommy!", and then, "I did it!" Finally, he just did it. It became a complete non issue.
It would come up here and there throughout his childhood when he'd get a bit anxious about something. "Talk yourself through it", "tell yourself you can do it", "what's the worst that can happen? What's the best that can happen?"
I don't know how much of that initial "stair climbing" saga he actually remembers. Perhaps vaguely.
I, on the other hand, have the memory etched into my heart. Because as a mother, I learned a very valuable lesson. It was nice being needed and wanted and having him depend on me, especially at such a vulnerable time in our lives. It was nice to feel that he needed my support always.
But what was even better, was was seeing him learn that he can do things on his own. That he is capable. That even though he may feel anxiety, or be outright scared, he can coach himself through anything. Hopefully he will also always have my voice in his head reassuring him that I am always there and I believe in him. And hopefully, in all those trying moments, he will also know to turn to prayer and that will be a great source of strength and comfort to him.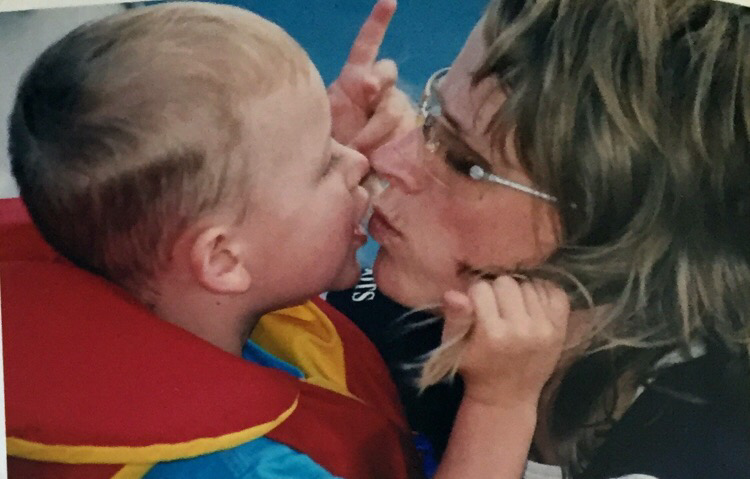 Fast-forward 12 years later and he is setting out on an adventure on his own. He's heading to Ecuador on a Humanitarian trip all on his own tomorrow morning. He knows no one going on the trip, is the youngest in the group, and has to navigate three different terminals in LAX on his own to meet up with his group.
As exciting as this adventure is, it actually makes me feel a little sick.
I look at all the challenges that he may face, and I wish I could be there to talk him through it.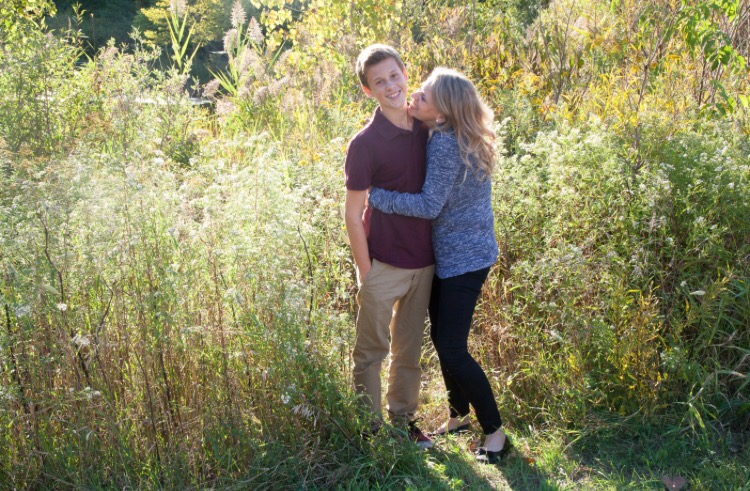 However, I have complete faith and confidence that he is able to do it on his own. He will grow so much from this and have experiences that I know will forever change him.
I know that that little voice in his head will reappear every time he feels a little stuck or anxious, reminding him that he can do it. Hopefully mine will be there too reminding him of my love and faith in him.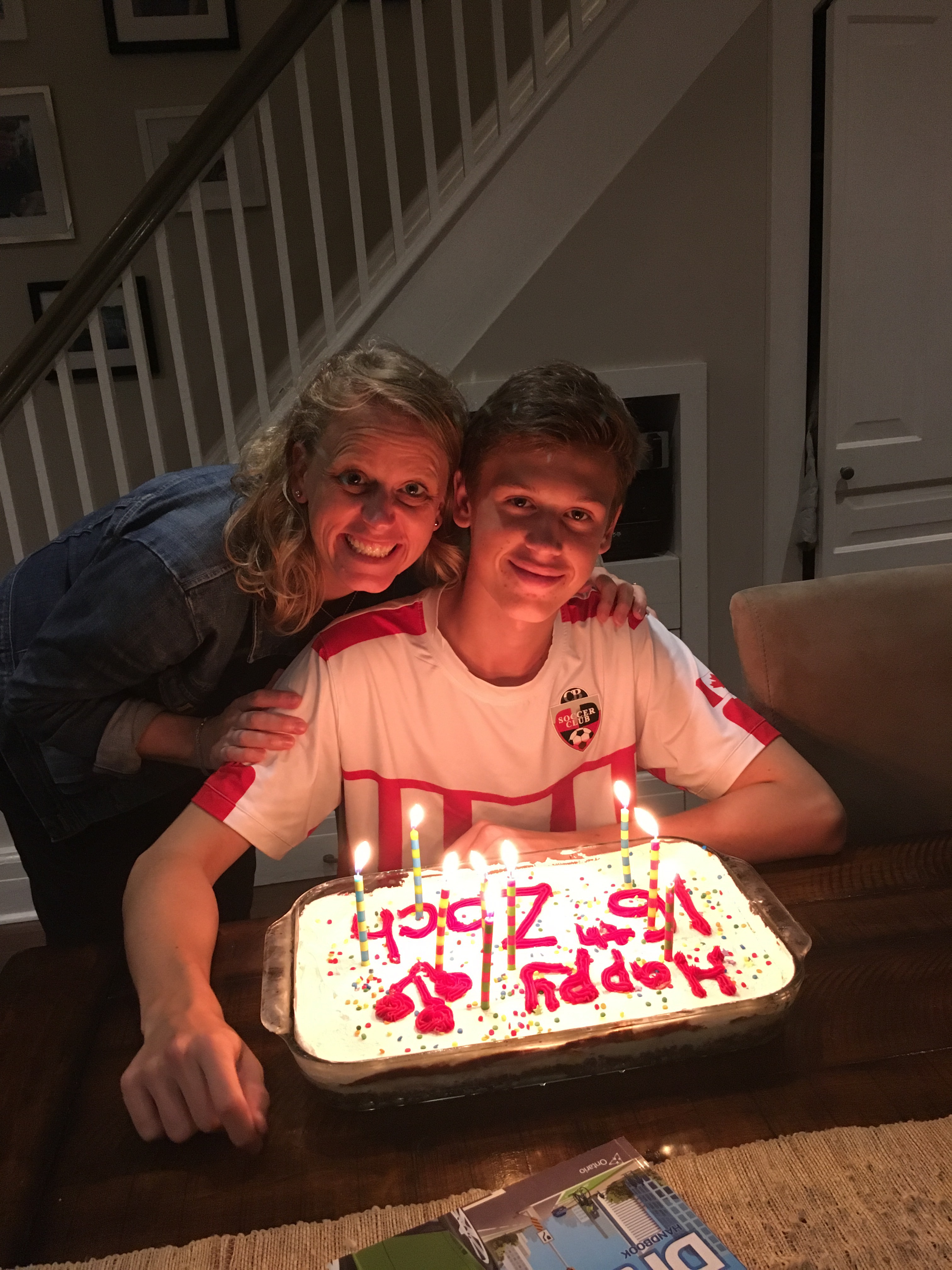 And of course, prayers along the way from both me and him will bring strength and comfort as a constant companion for him to travel with.
Off to finish packing.