We woke up early and I headed over to pick Zandra up as she was at her Mom's.
We had to take Rob's car, as he needed my truck for camp. Rob is not a huge fan of anyone driving his car, so it was kind of hilarious that the time I do drive it, I take it away for a long weekend. Far.
He survived just fine. As did the car.
Zandra and I headed out and had a long drive to Montreal. Long Weekend traffic all the way there. Ugh.
But how I love this girl and the discussions we have! Time whizzed by and we stopped for some yummy snacks and lunch and talked our way to Montreal.
We hung out with Gran and Di when we arrived and caught up on everything before heading out for dinner to a place Gran always goes to celebrate my Dad's birthday (it had been earlier in the week). We followed it up with ice cream, and then lots more talking before bed!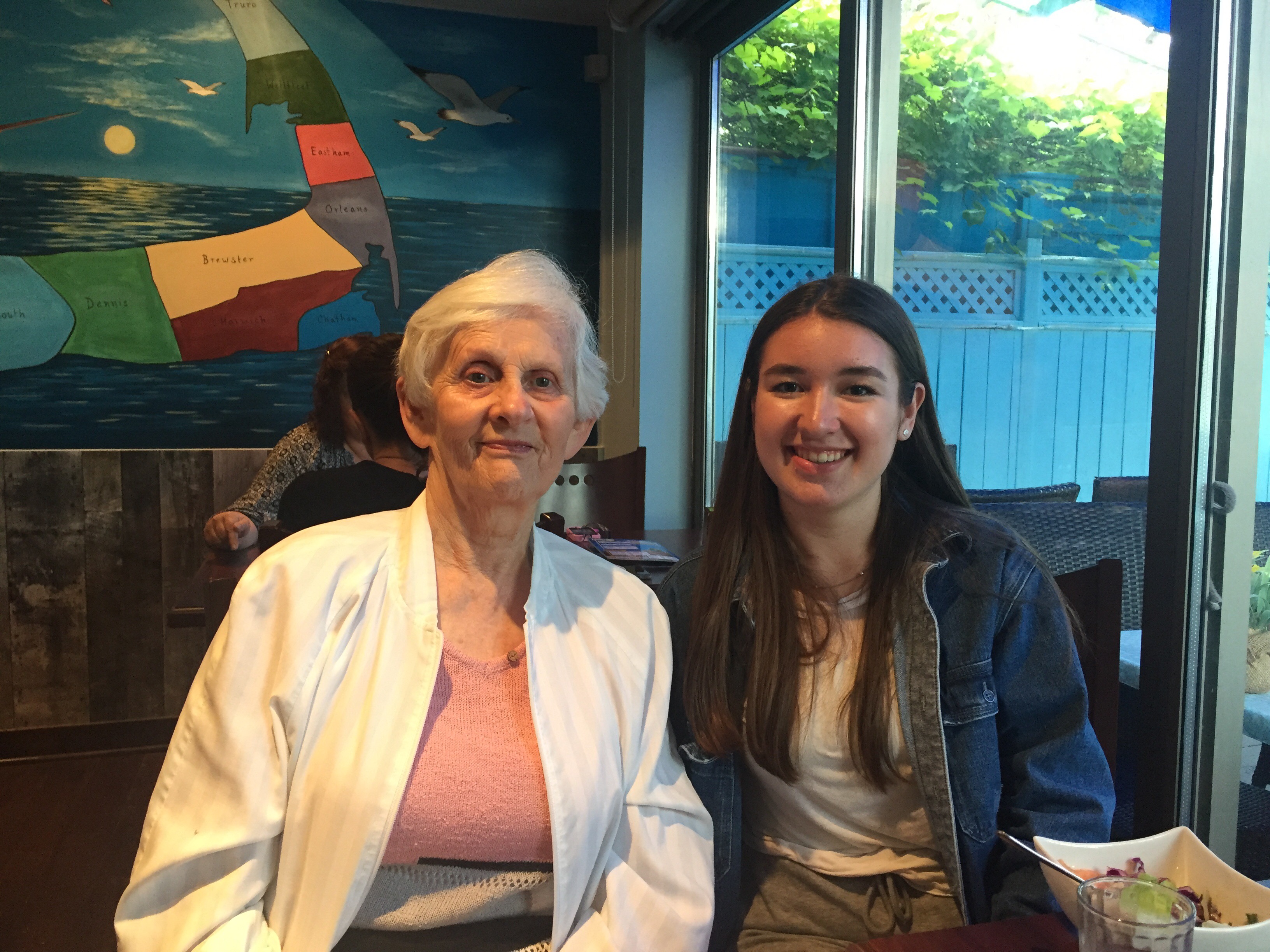 The next morning,we made a nice brunch and spent the morning visiting again. I talk to my Mom quite frequently on a weekly basis, but it's nice to have the face to face!
We then headed off to pick Emma up and headed to the cottage for the night.
While the girls did a number on the remaining snacks in the car, we all chatted about life.
Then they pretty much disappeared as soon as we arrived at the cottage!
Which was fine by me, as Tarina and I had some face to face catching up to do. We too are in frequent weekly contact, but the face to face time is just so fun!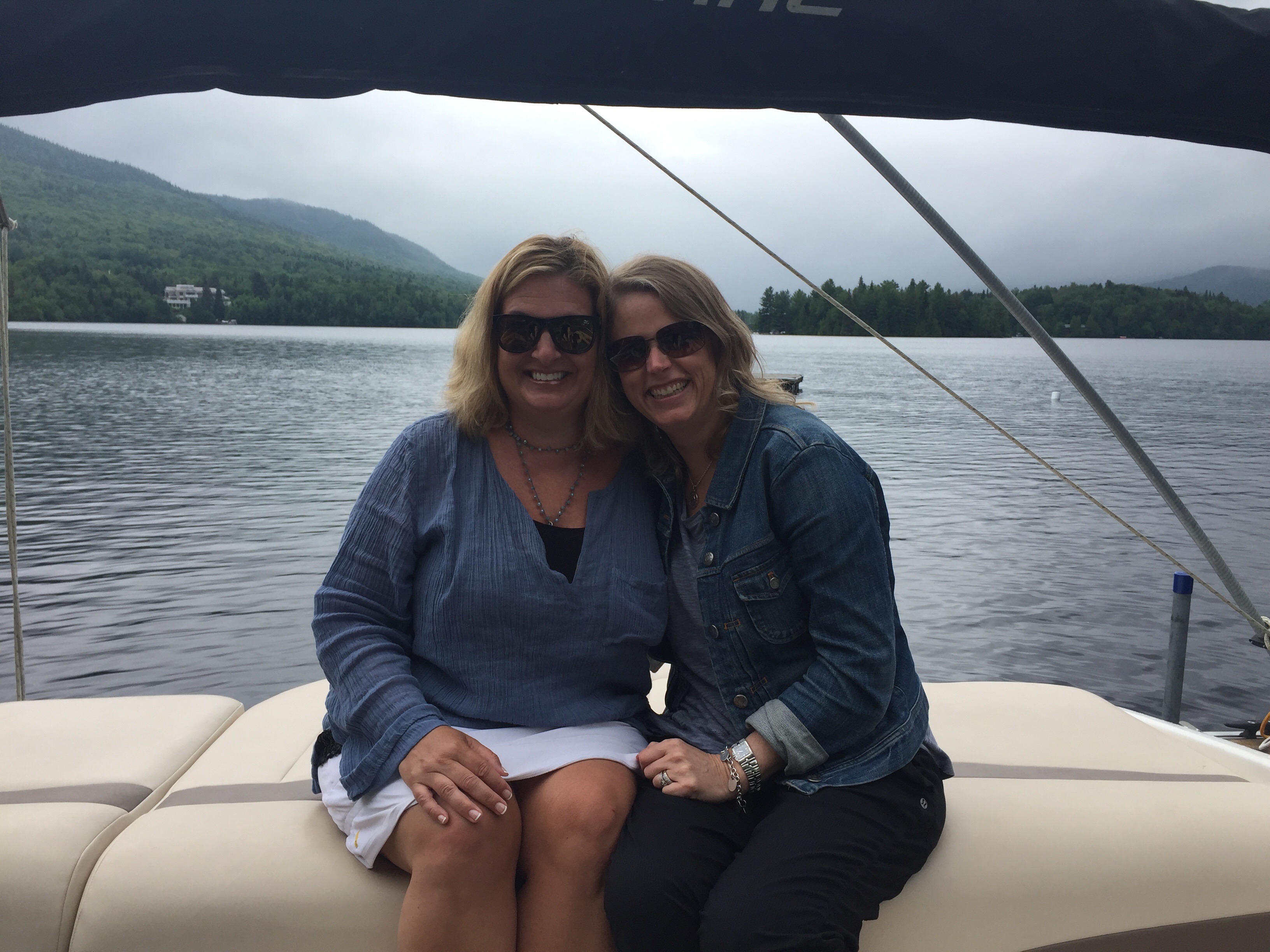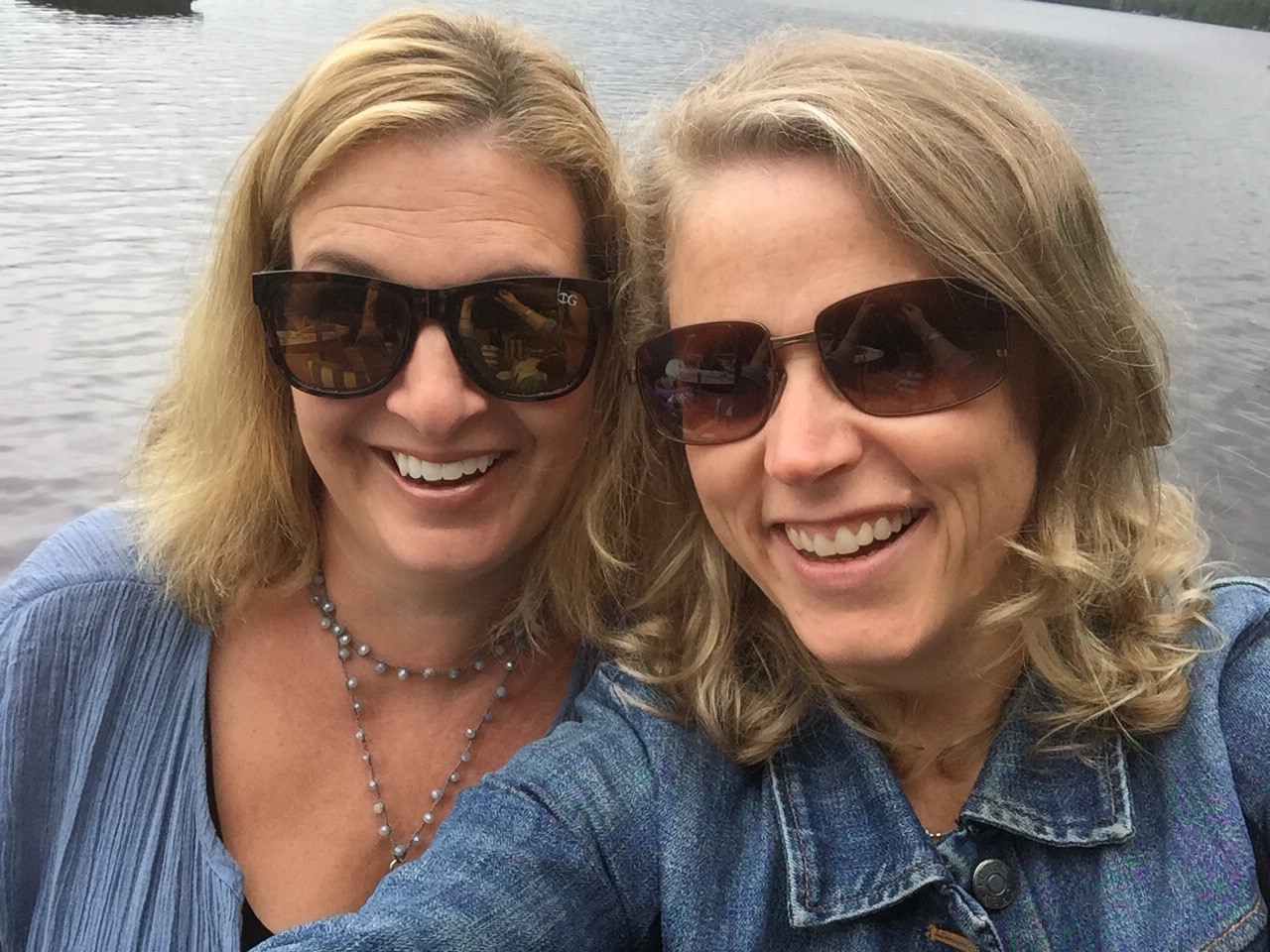 We had a great time talking, and laughing into the night. We also got to enjoy a great meal prepared by Robert (Tarina's husband)!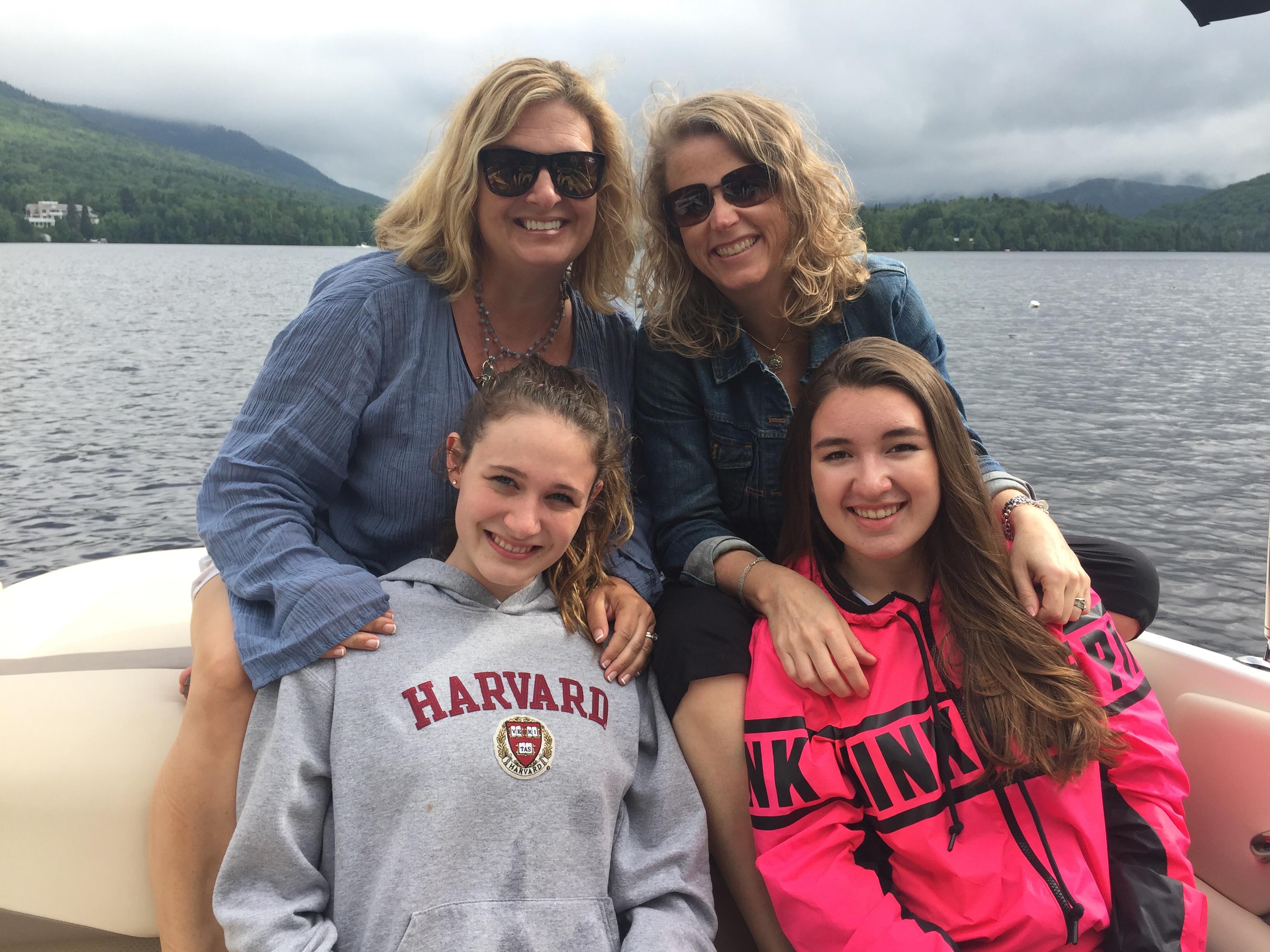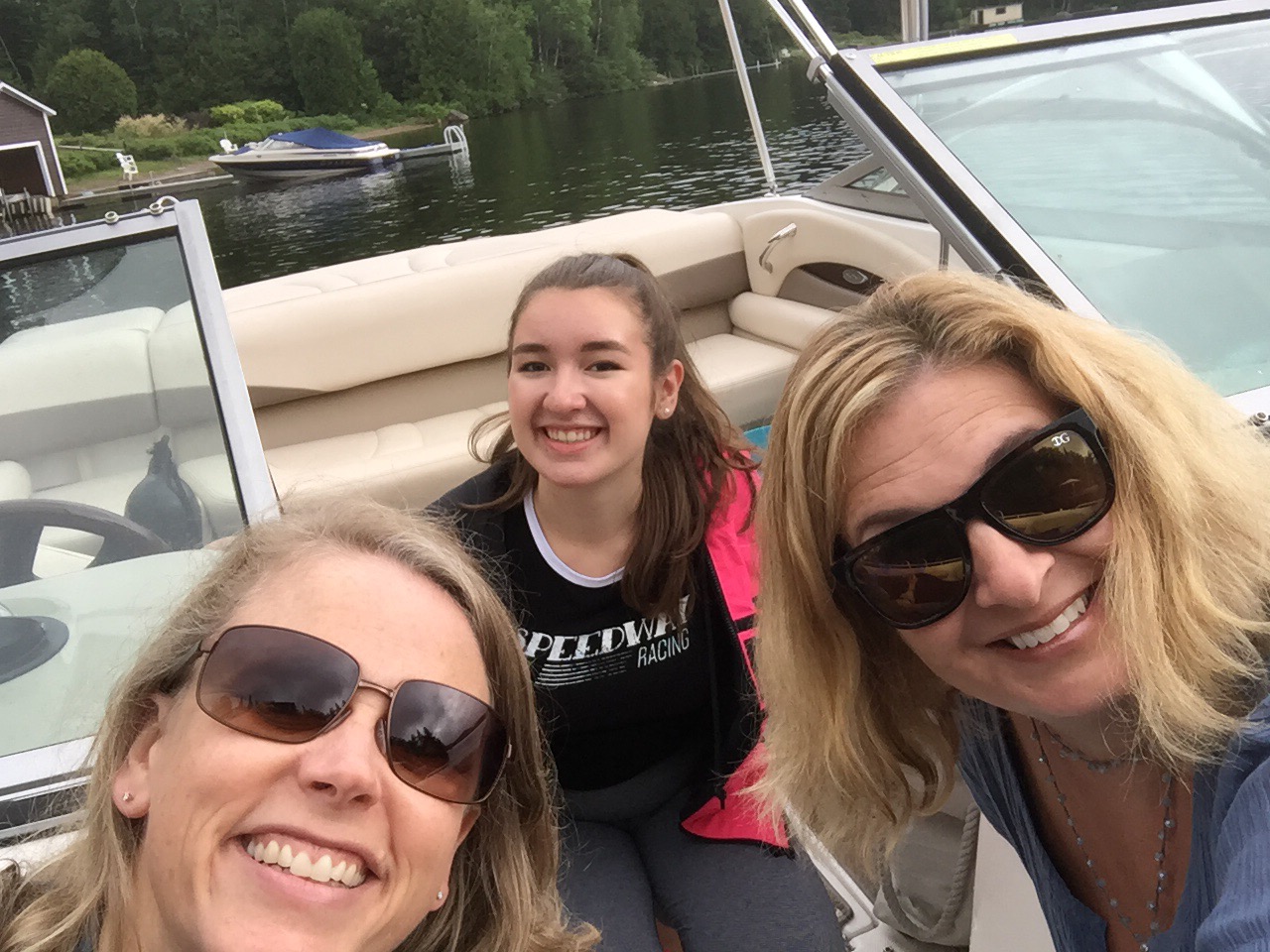 The next day we headed out on a nice hike. We then went out on the boat (Robert was there too!) and then had some good girl time in the hot tub. We haven't had a PG weekend in a couple of years, so our hot tub time was our mini version!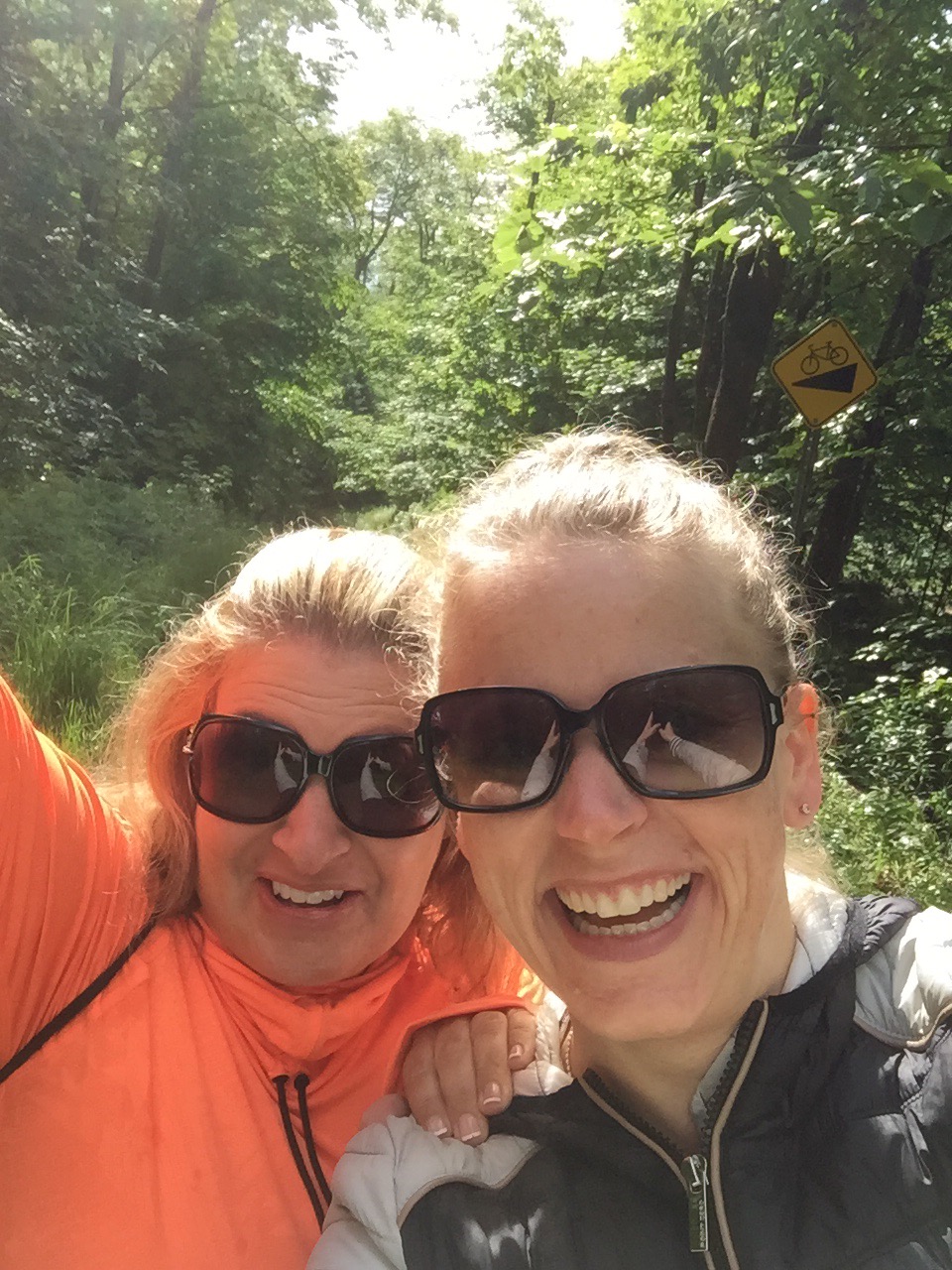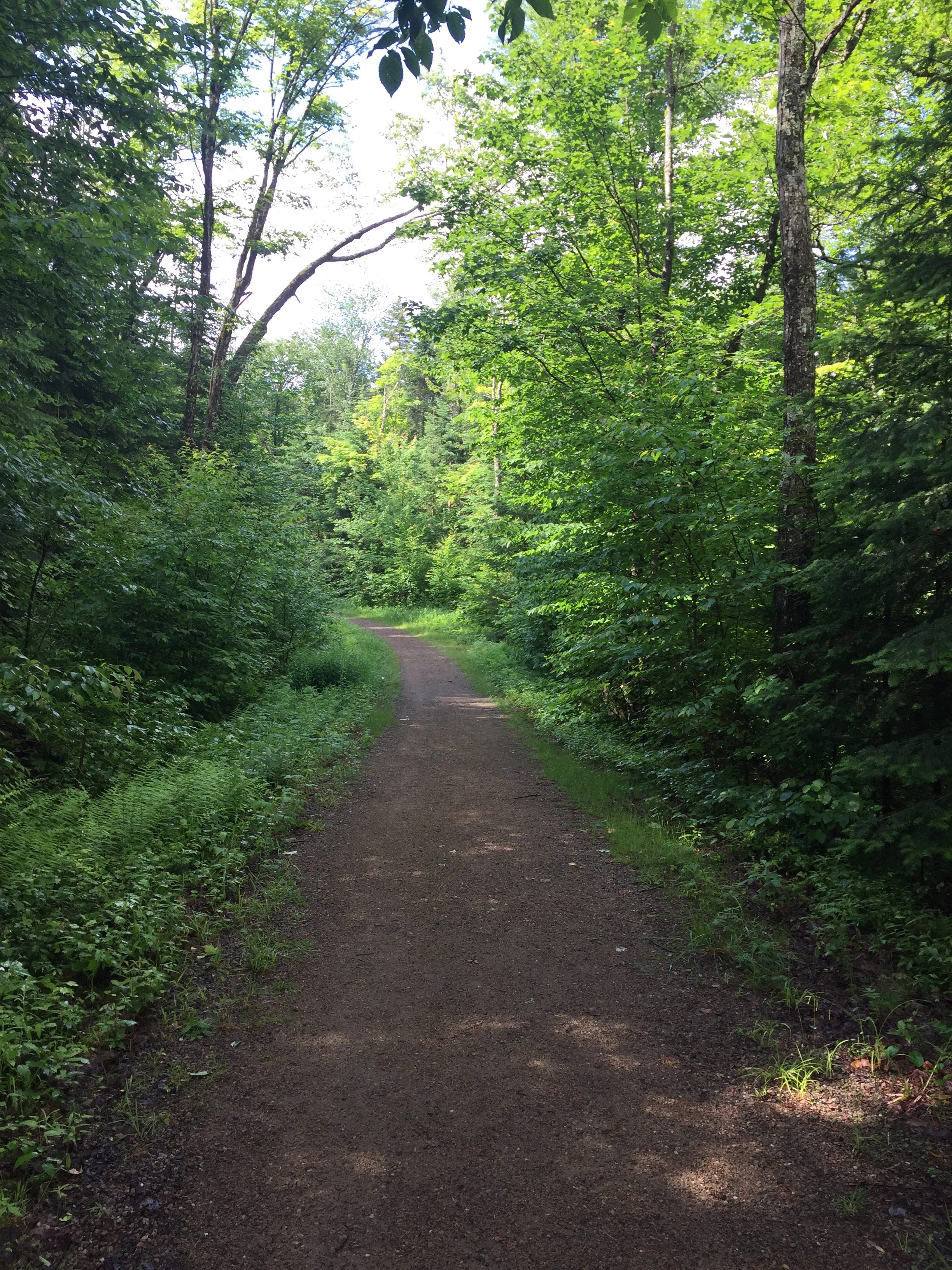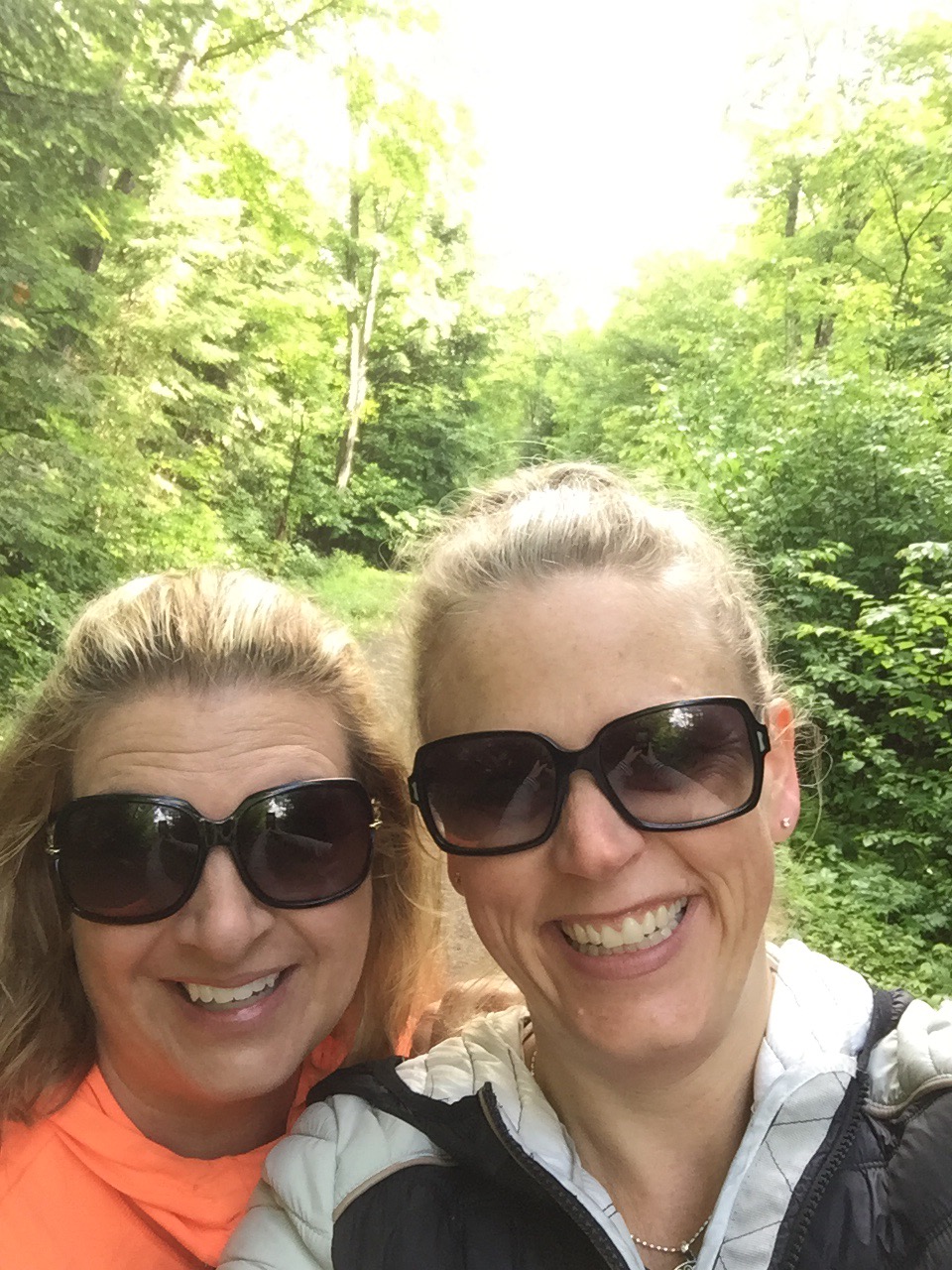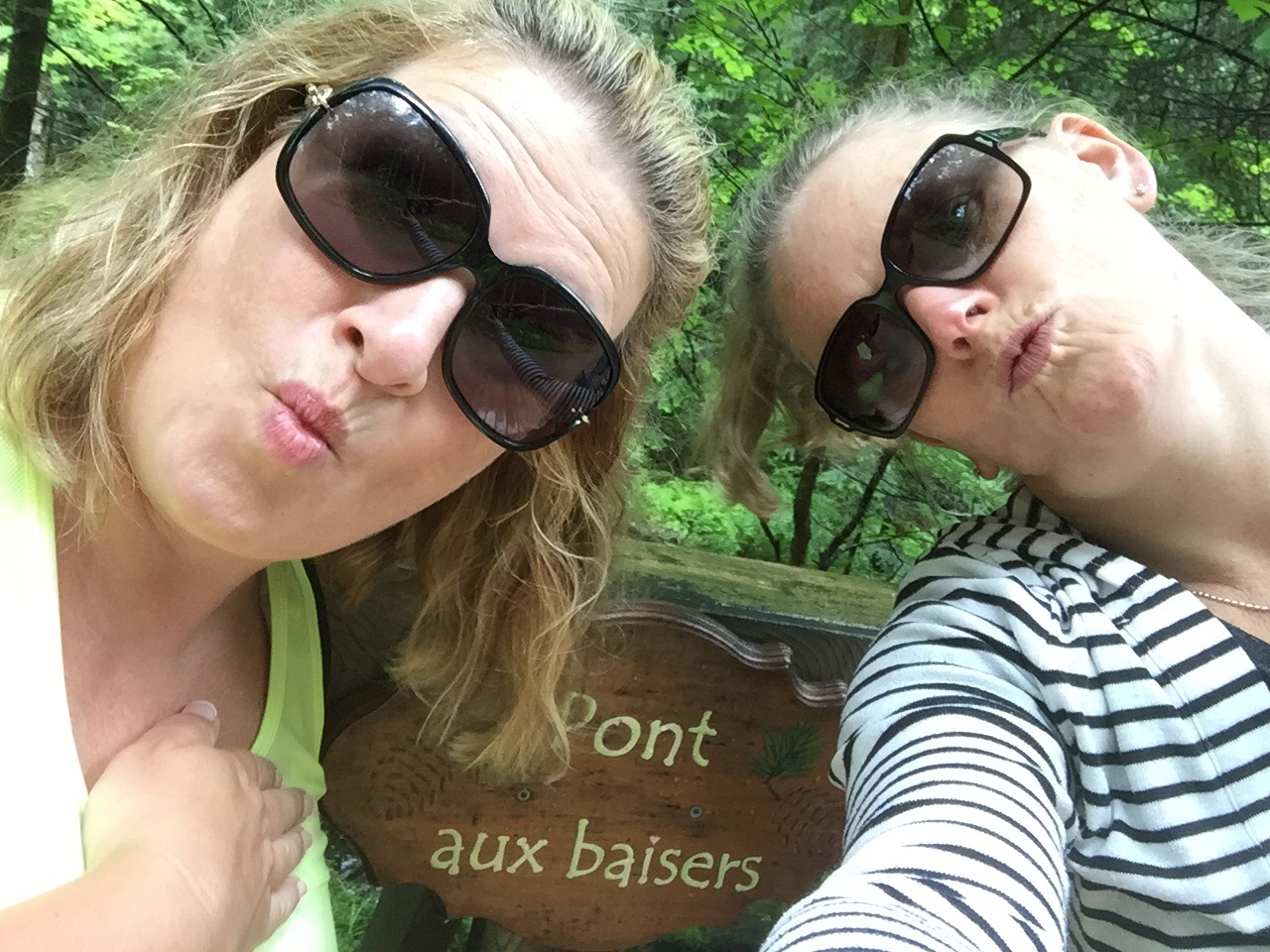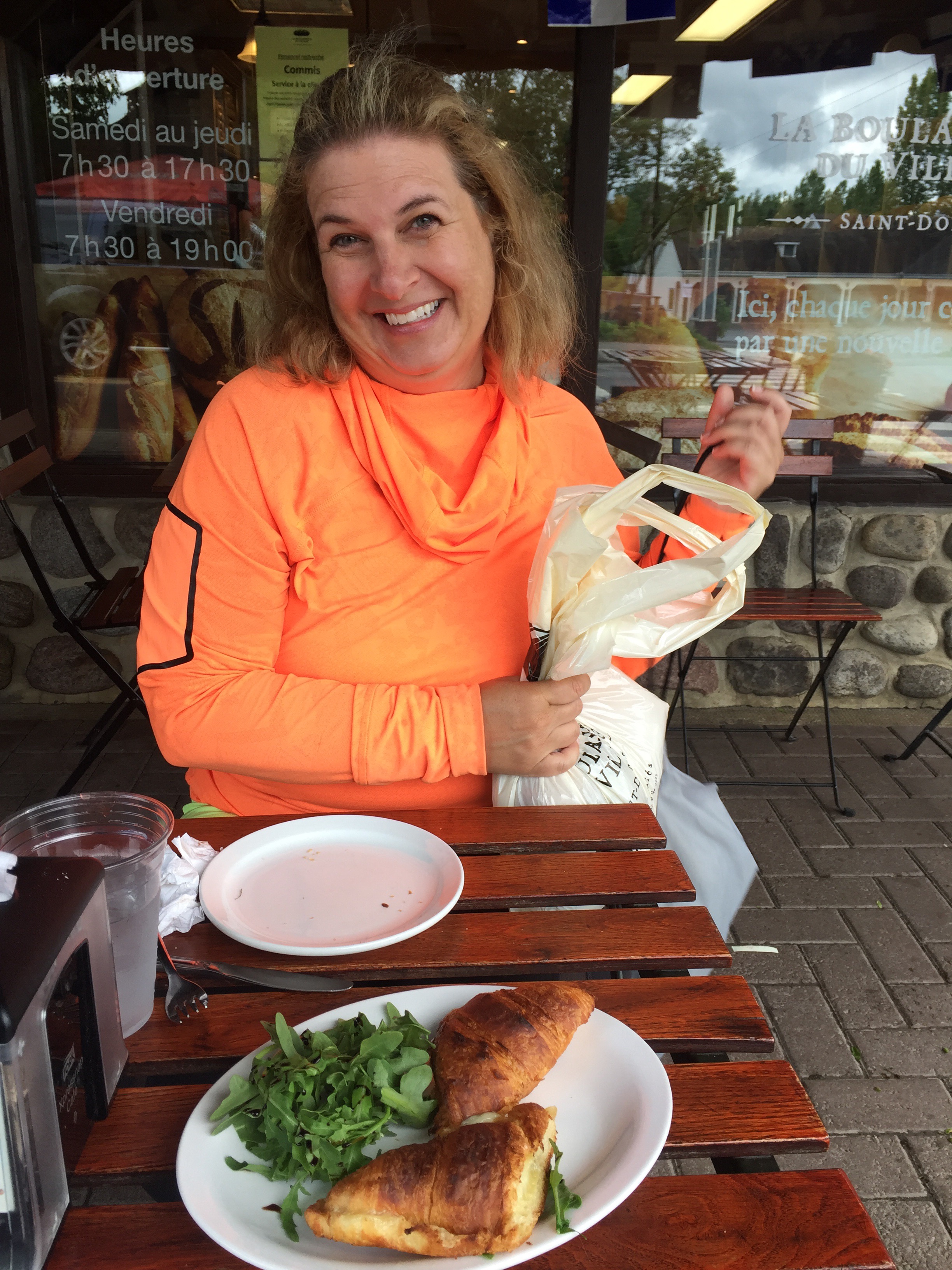 We had the best poutine in the village for lunch and then took a nice long boat ride in the afternoon.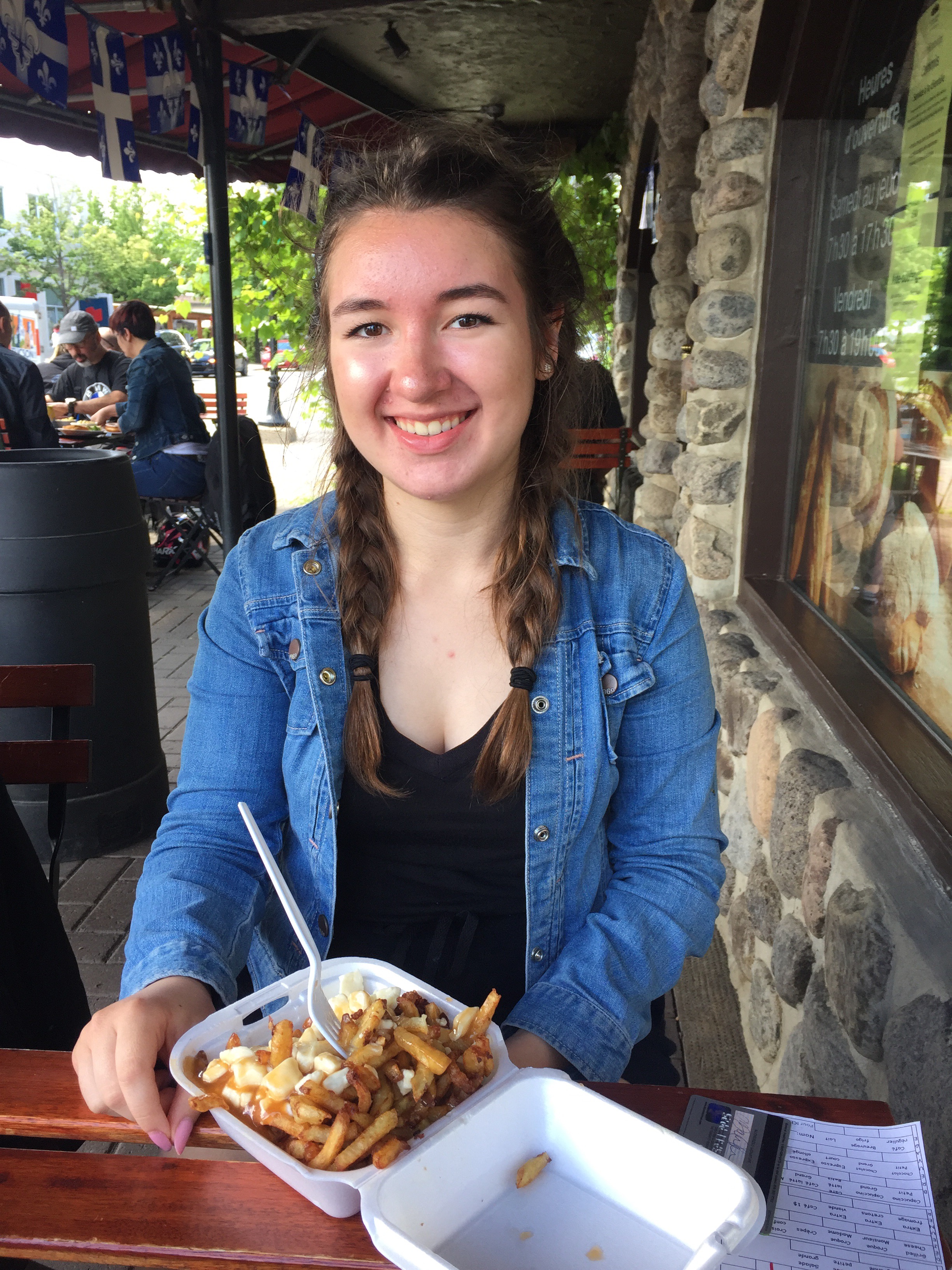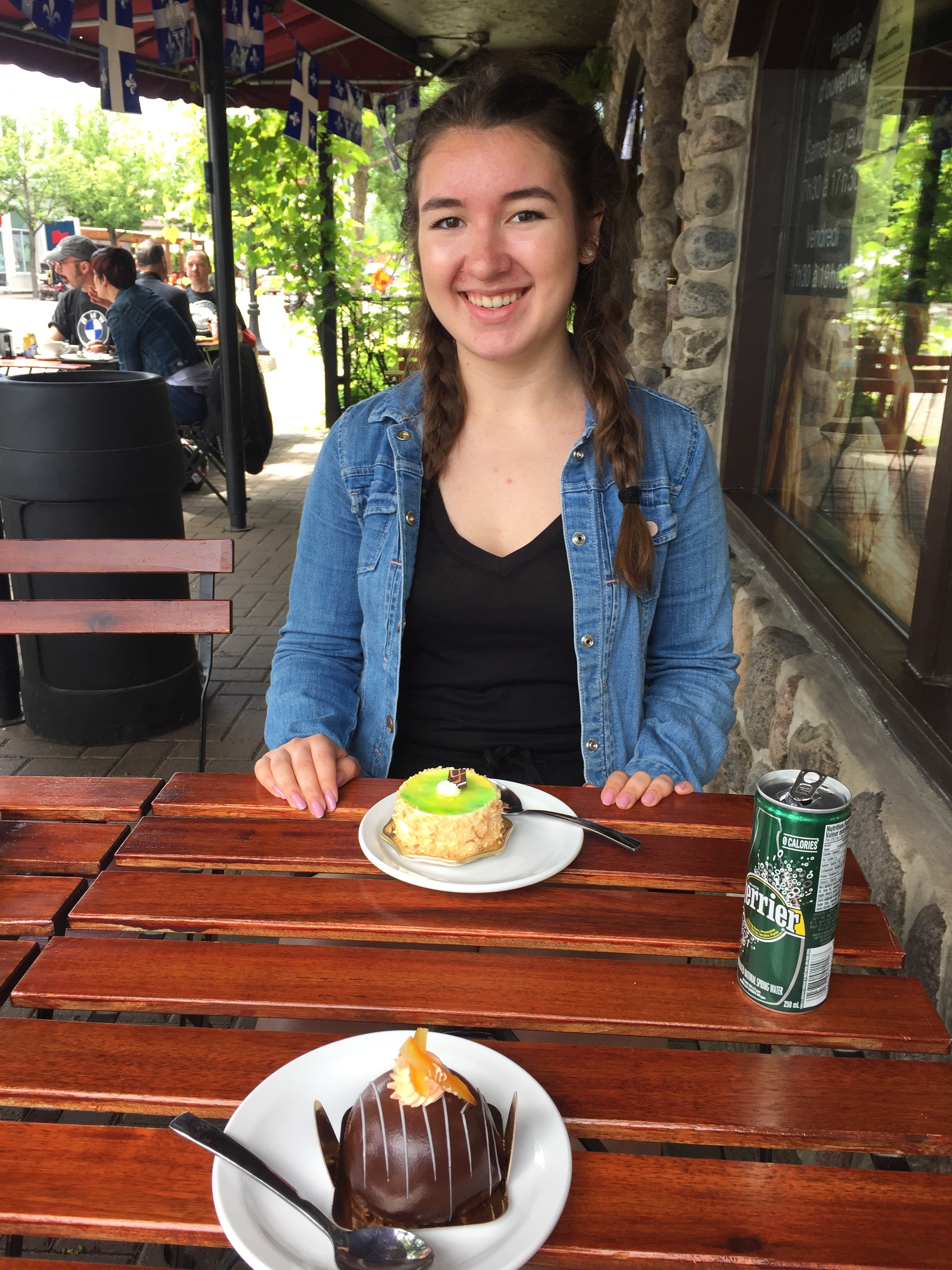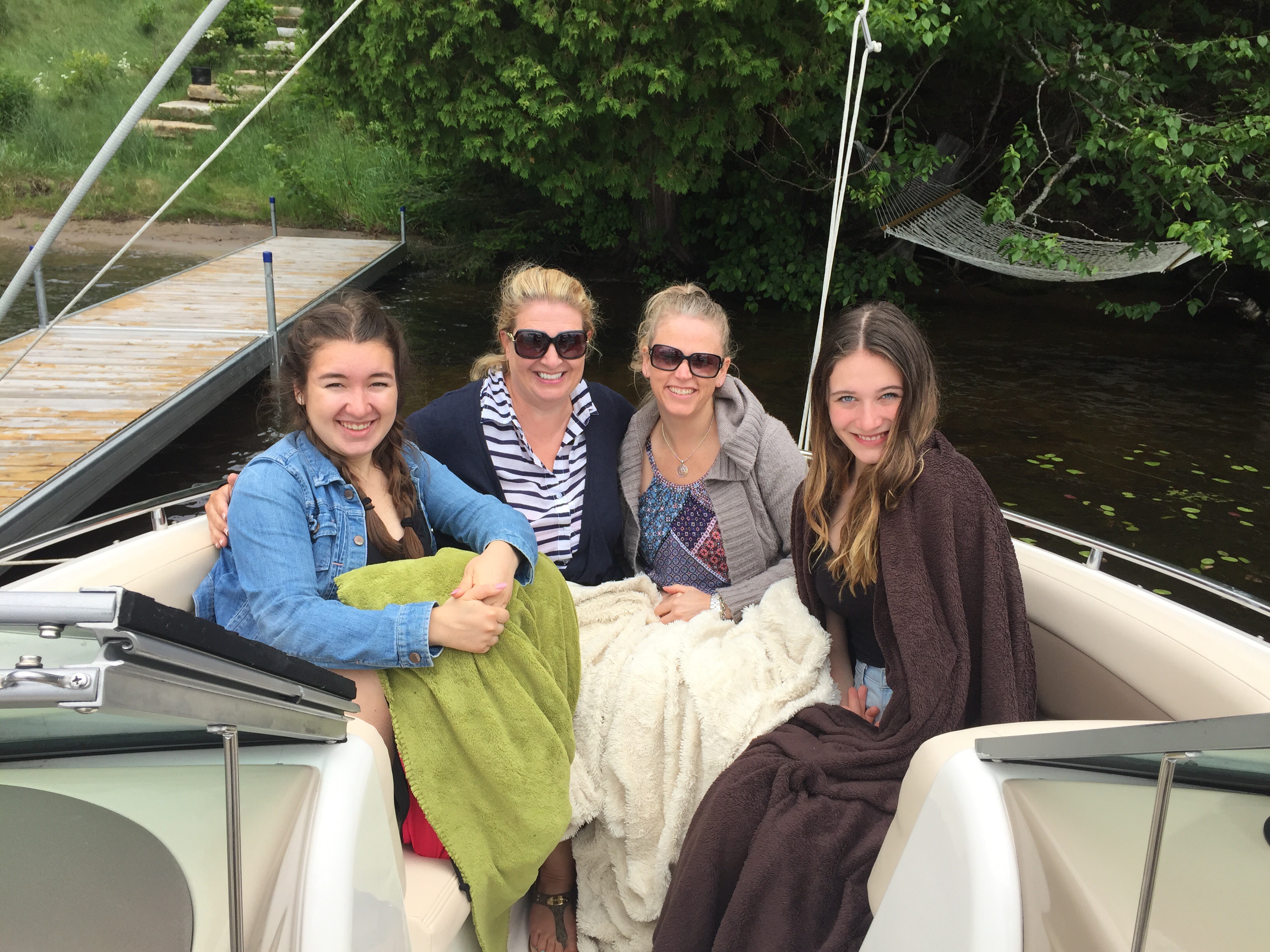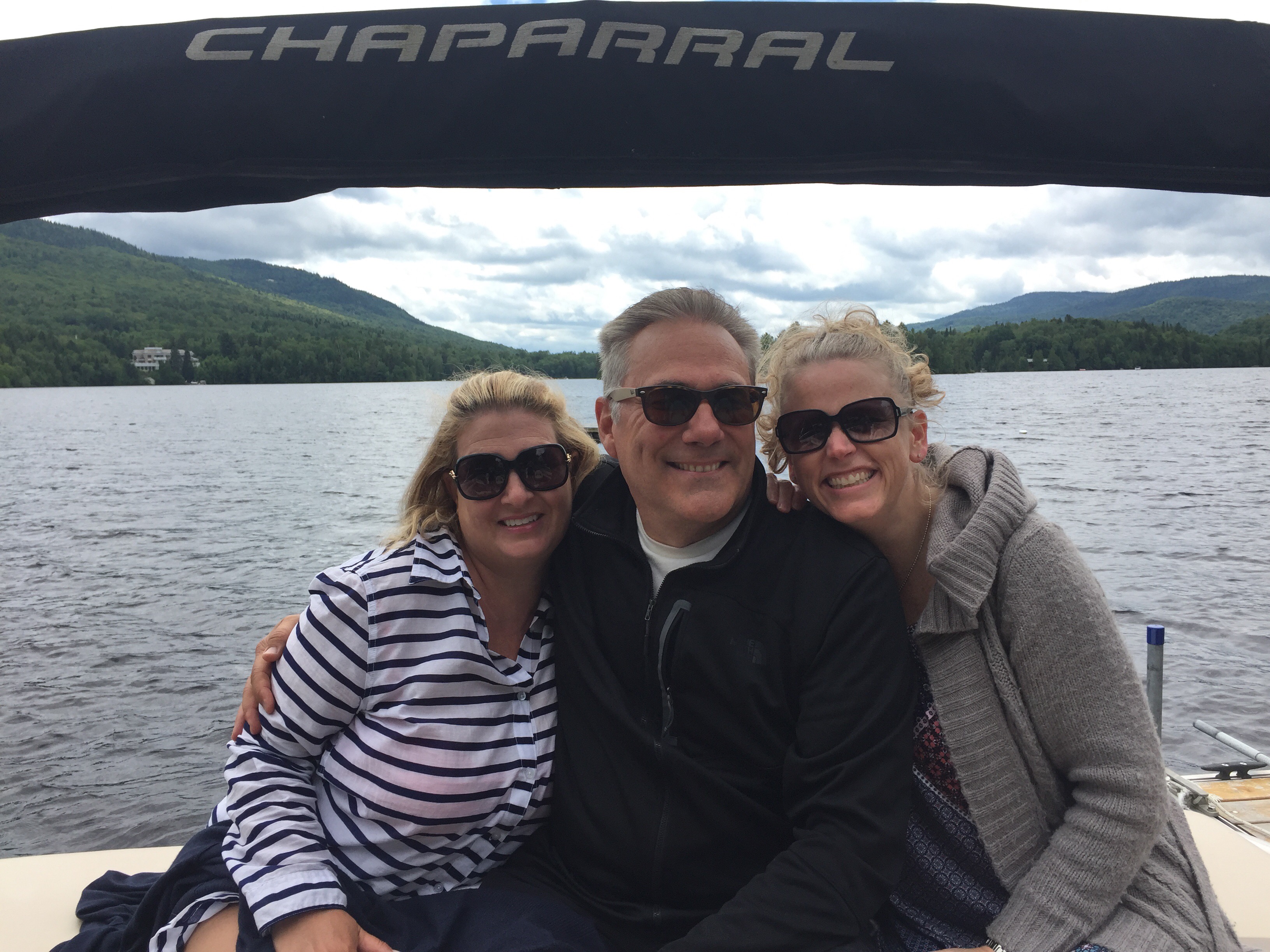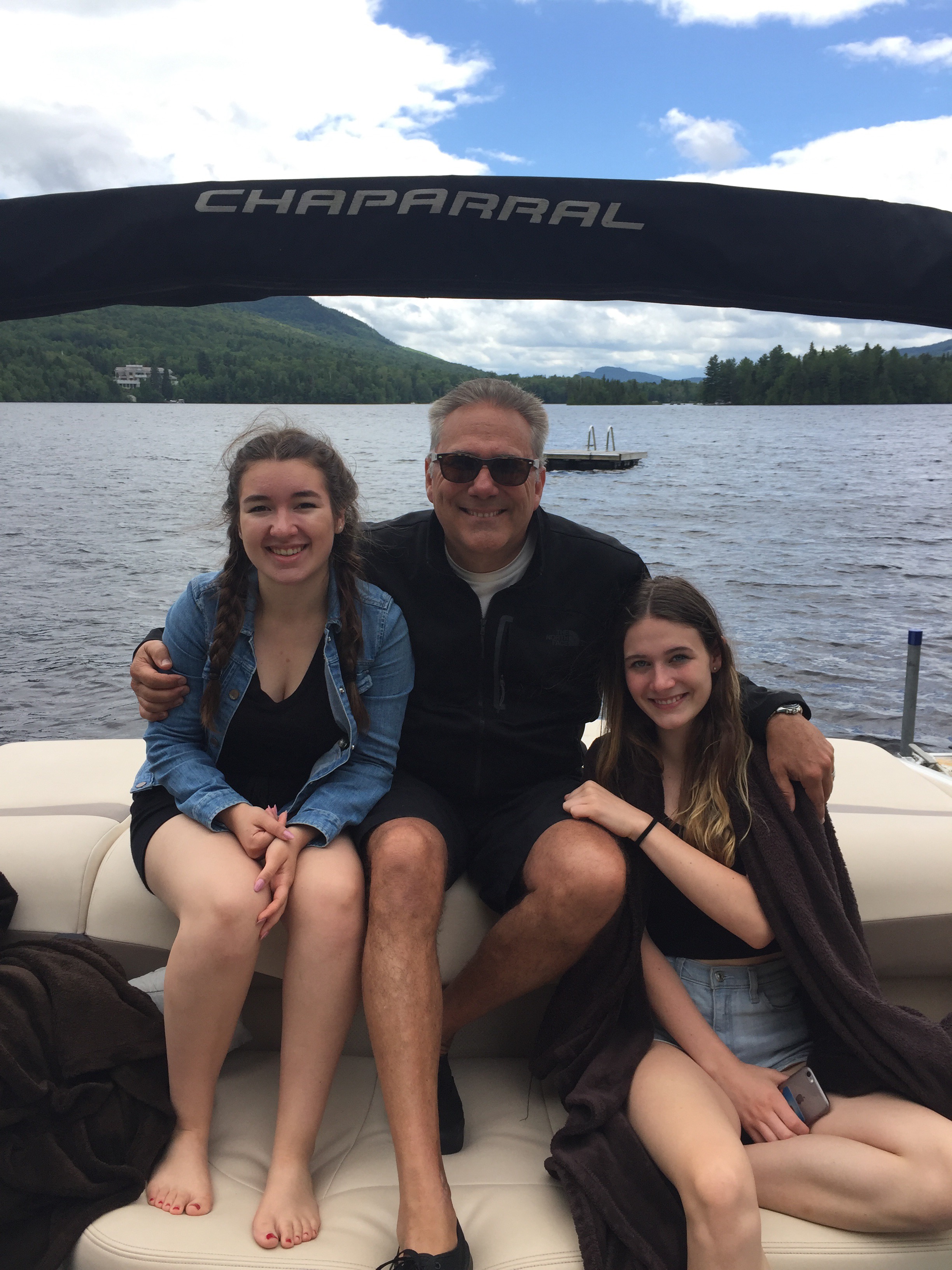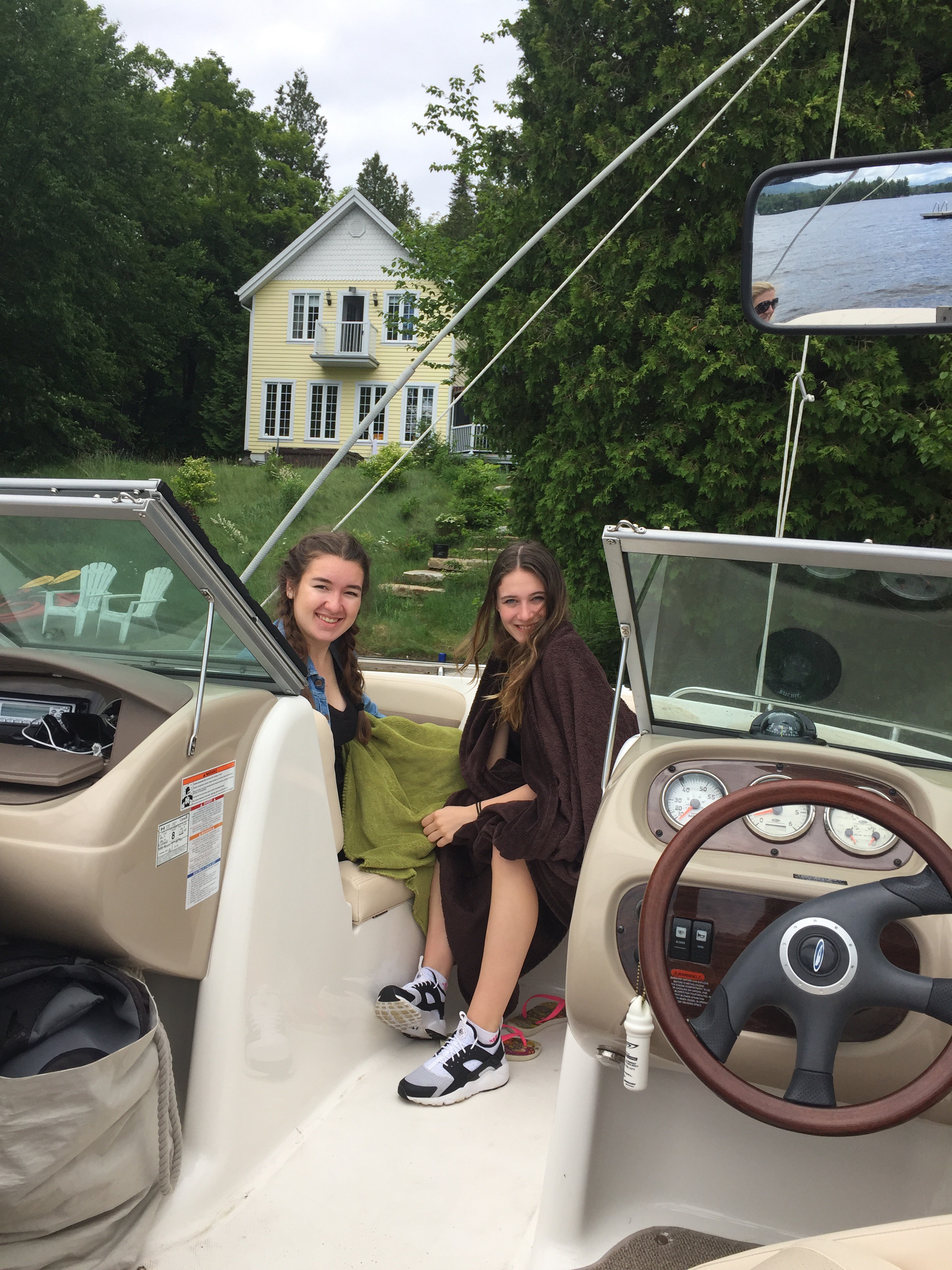 Zandra and I said our good byes and headed back to spend a nice evening with my Mom and sister again. We headed out for a nice walk too.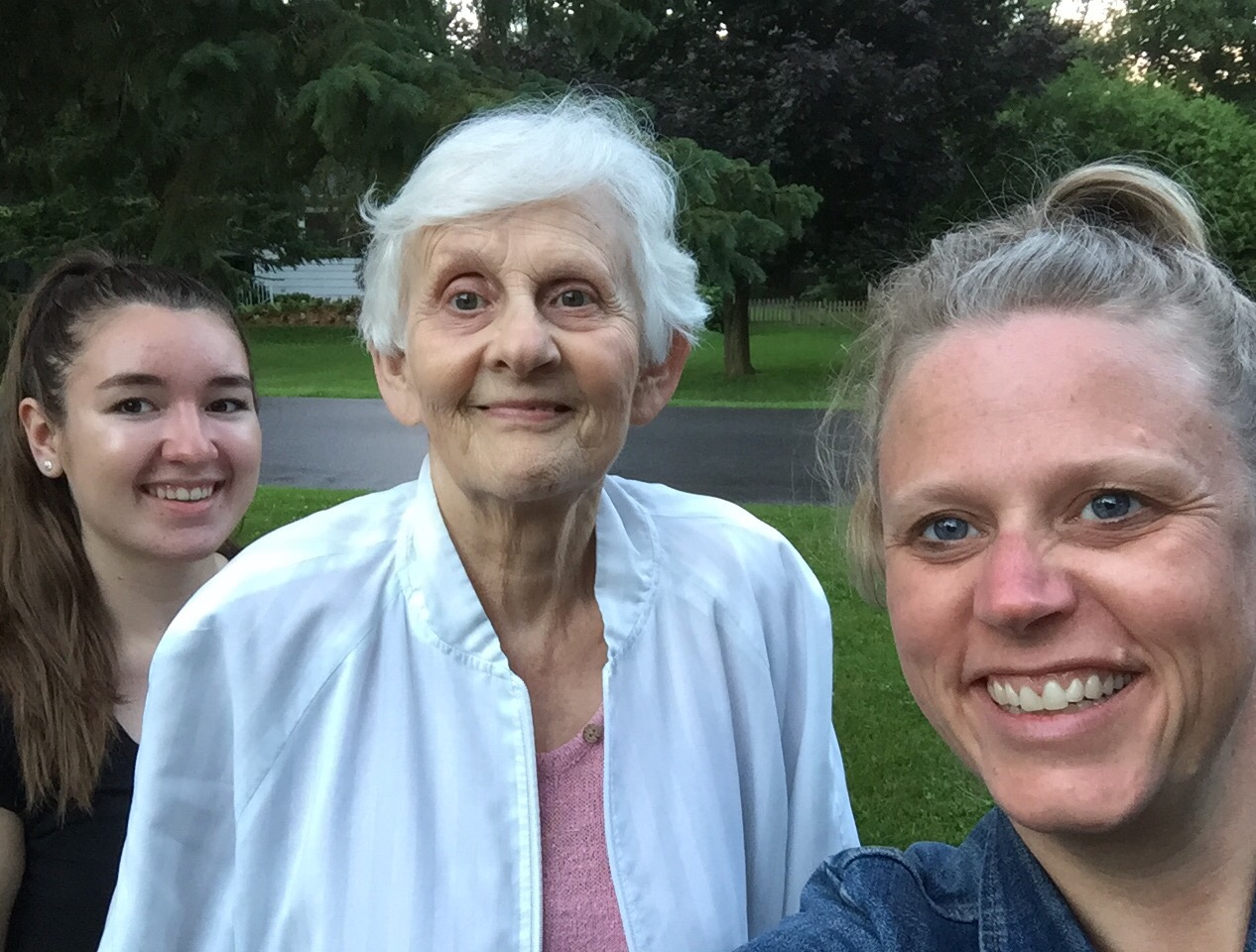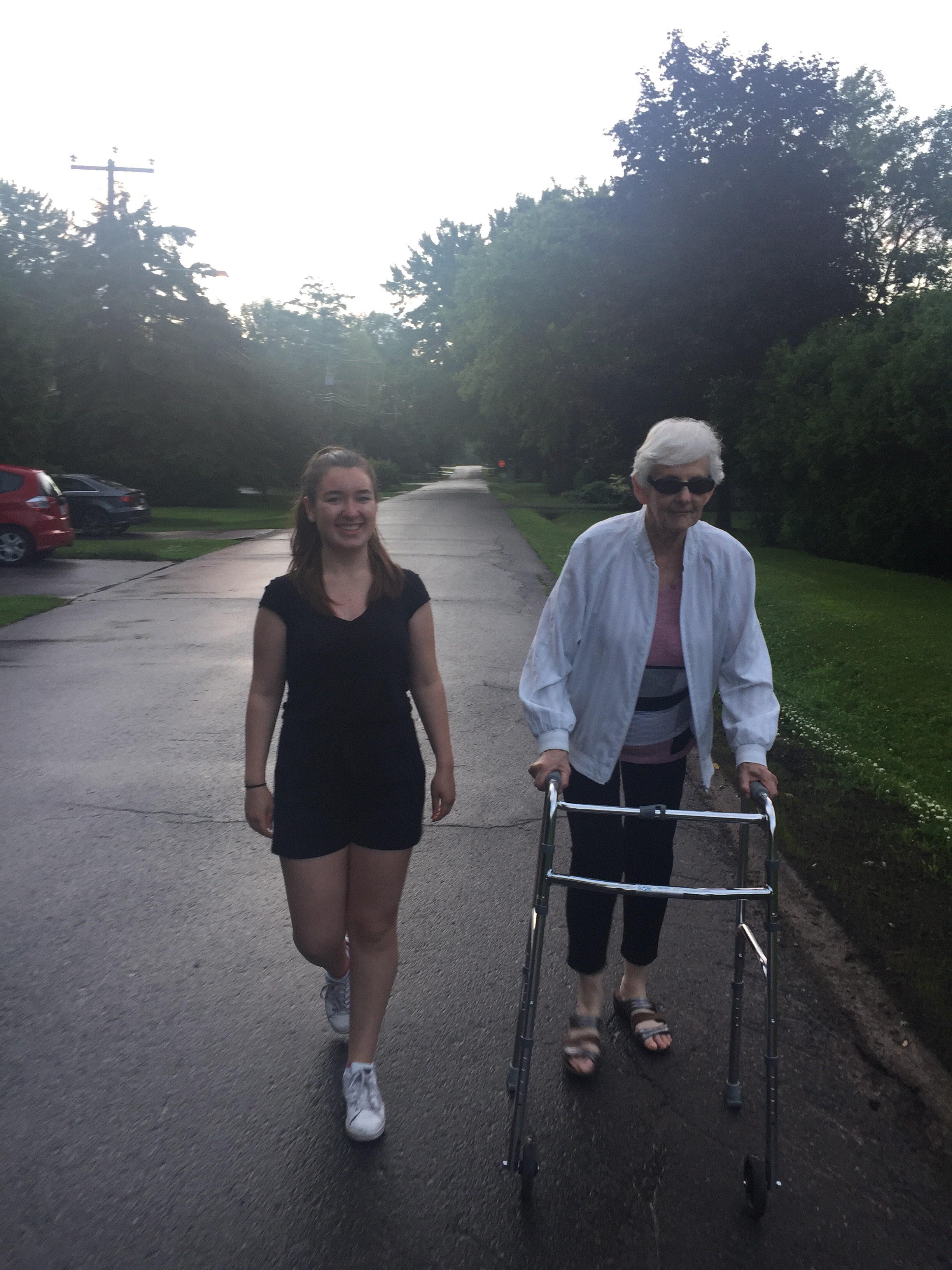 We left early the next morning to beat traffic – so glad we did!
Meanwhile…back at camp…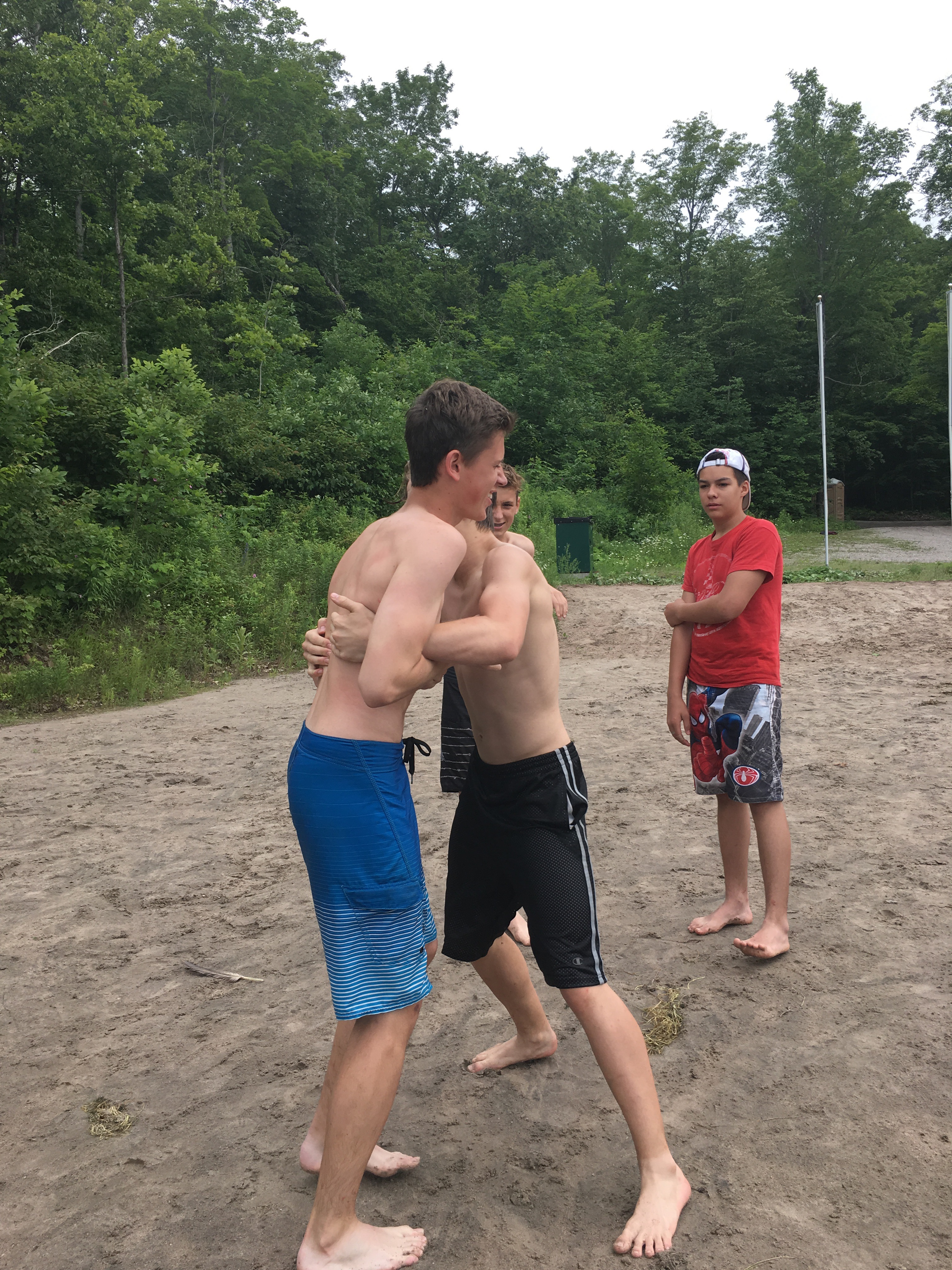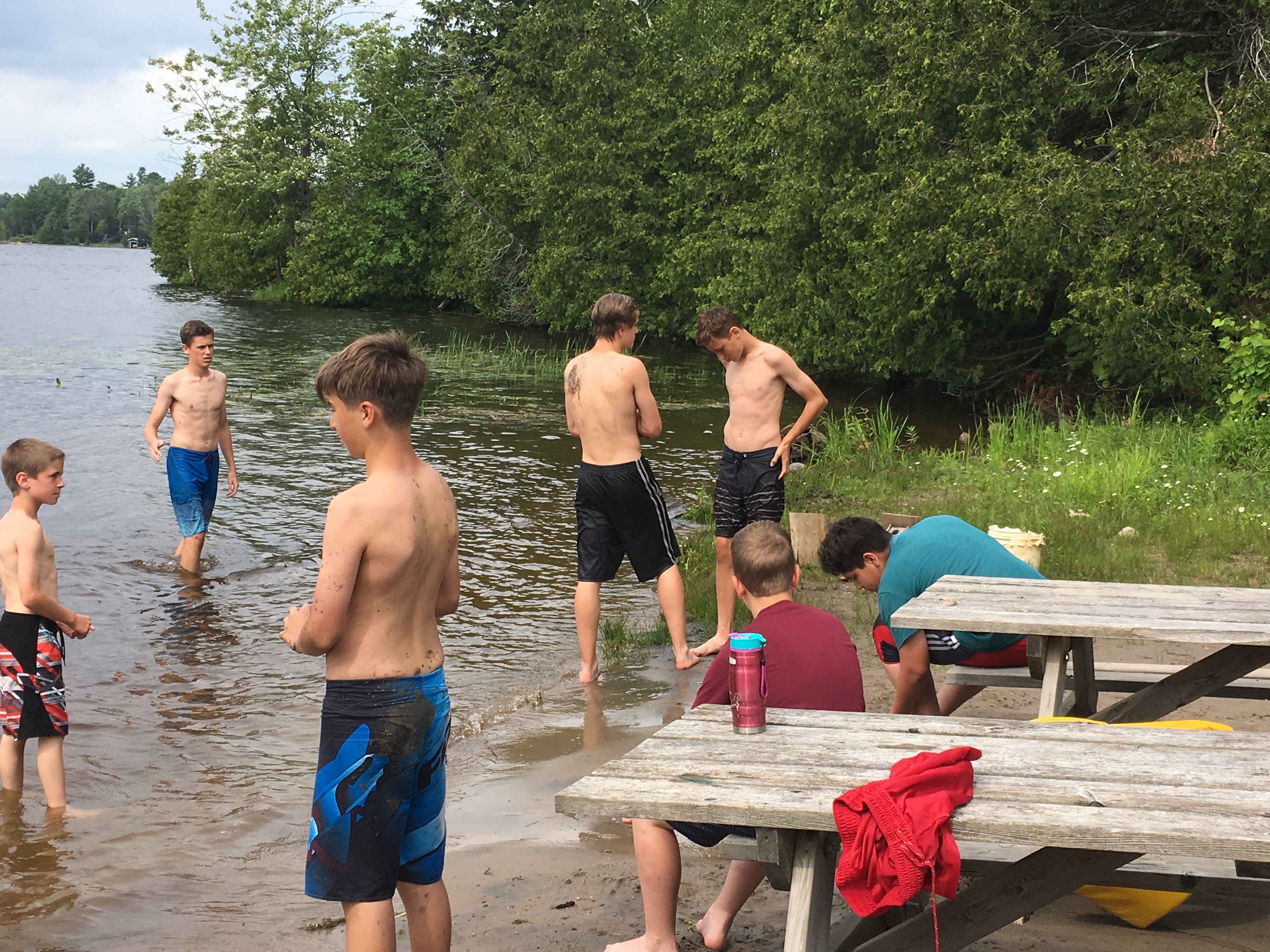 The boys continued to have an awesome time by their account. They were assigned to work on clearing trails, so more manual work. But they talked about fun in the water, good talks on the dock, dangerously and stupidly throwing bug spray cans into the fire for them to explode (I don't think they were the initiators, but certainly not the innocent bystanders either), and a whole lot of laughter and funny stories. AND they didn't kill each other. SUCCESS!!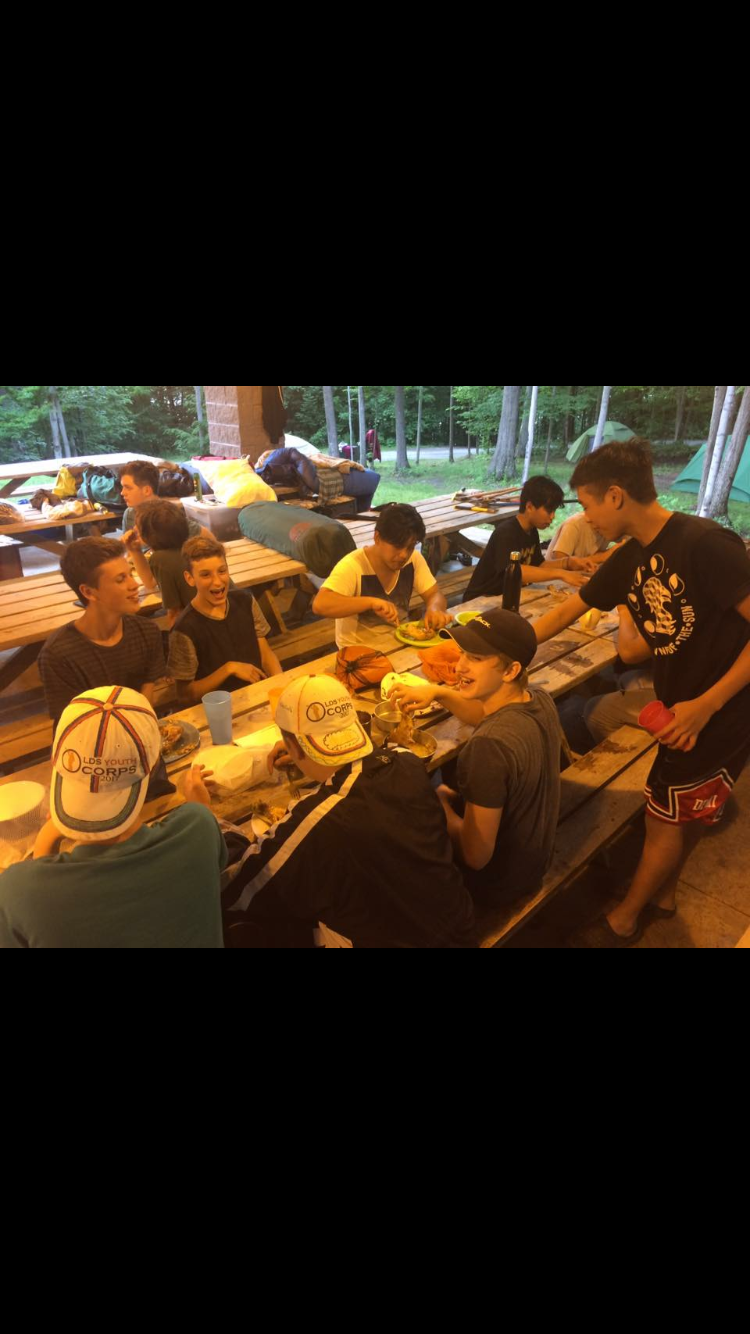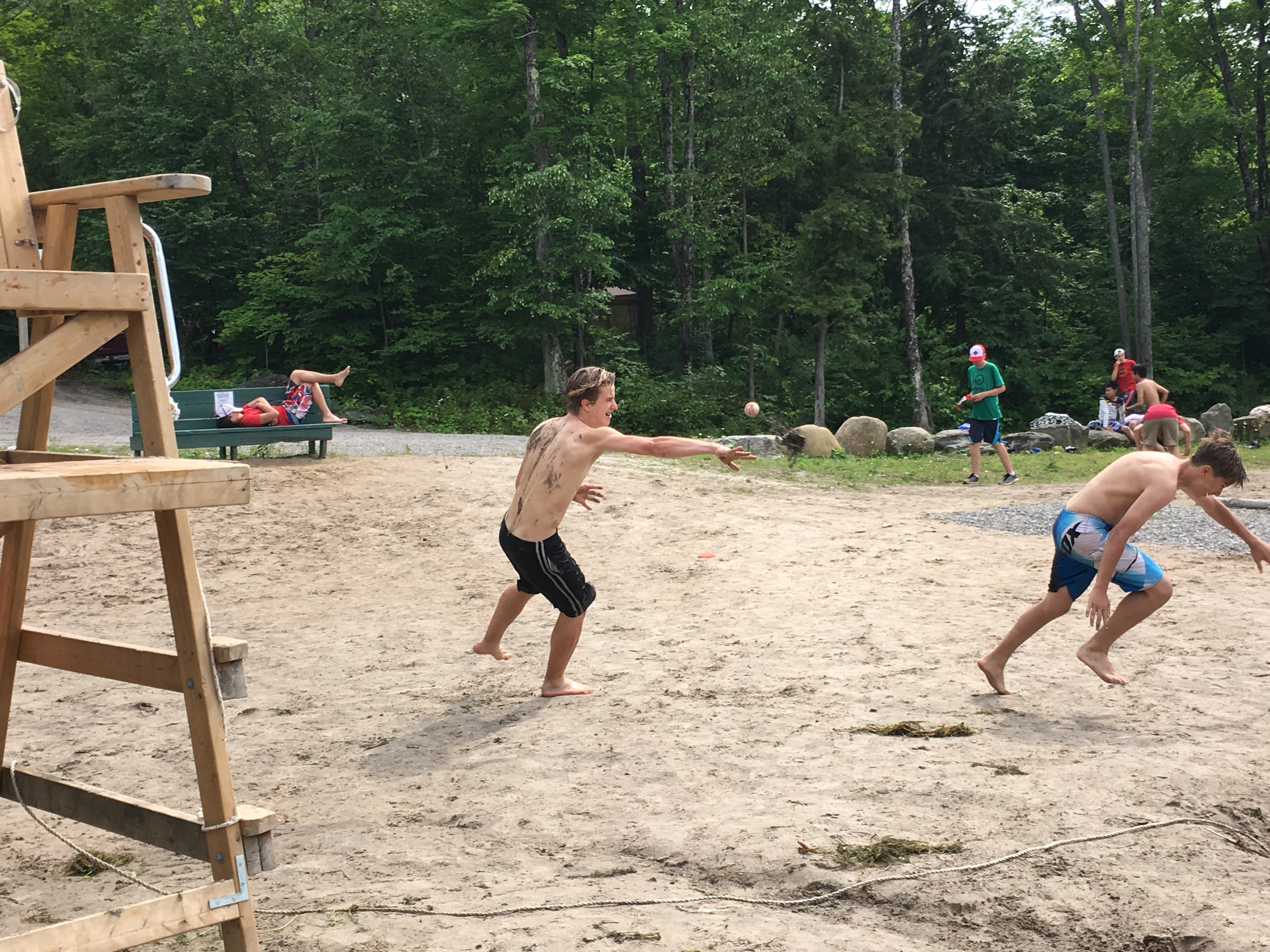 Sam had gone up on the Thursday night, with Rob joining him on the Saturday night. Sam had a blast. He just gets right in there and enjoys everything. He swam, fished, played sports, and participated in every activity. Including taking care of himself, which Rob complained that most of the boys this age still can't do….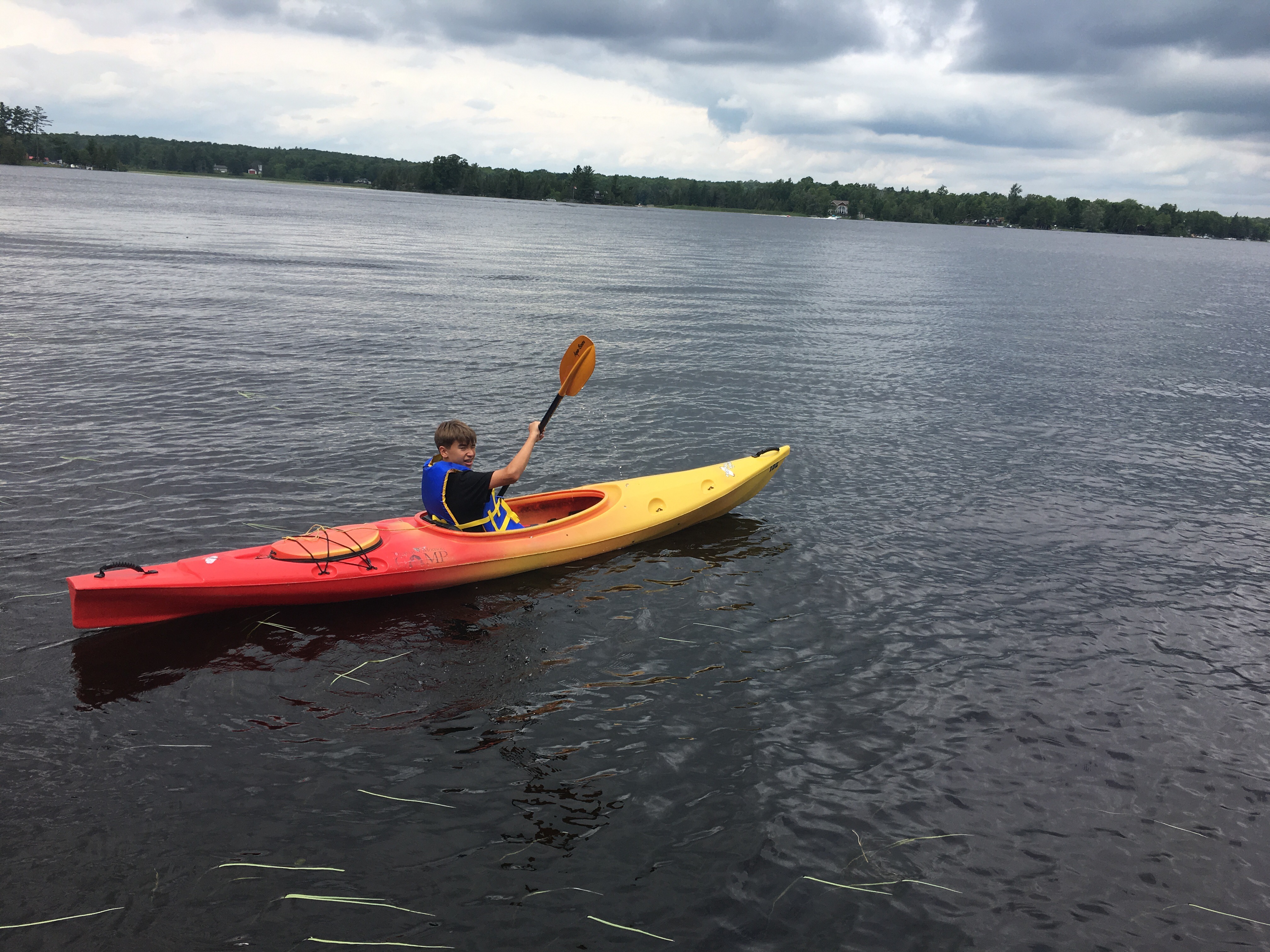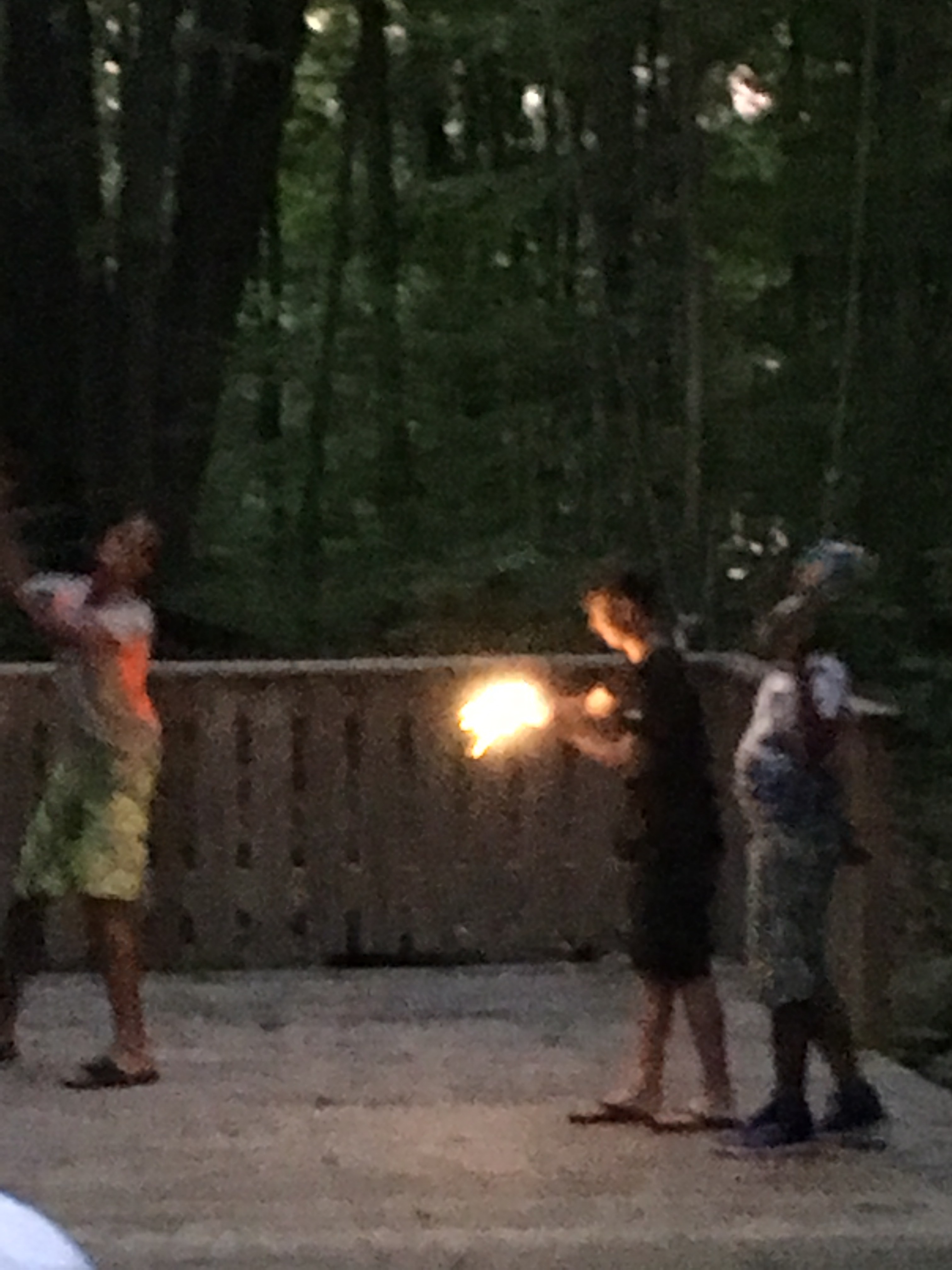 They celebrated Canada day in a nearby small town and it sounds like they had a great time.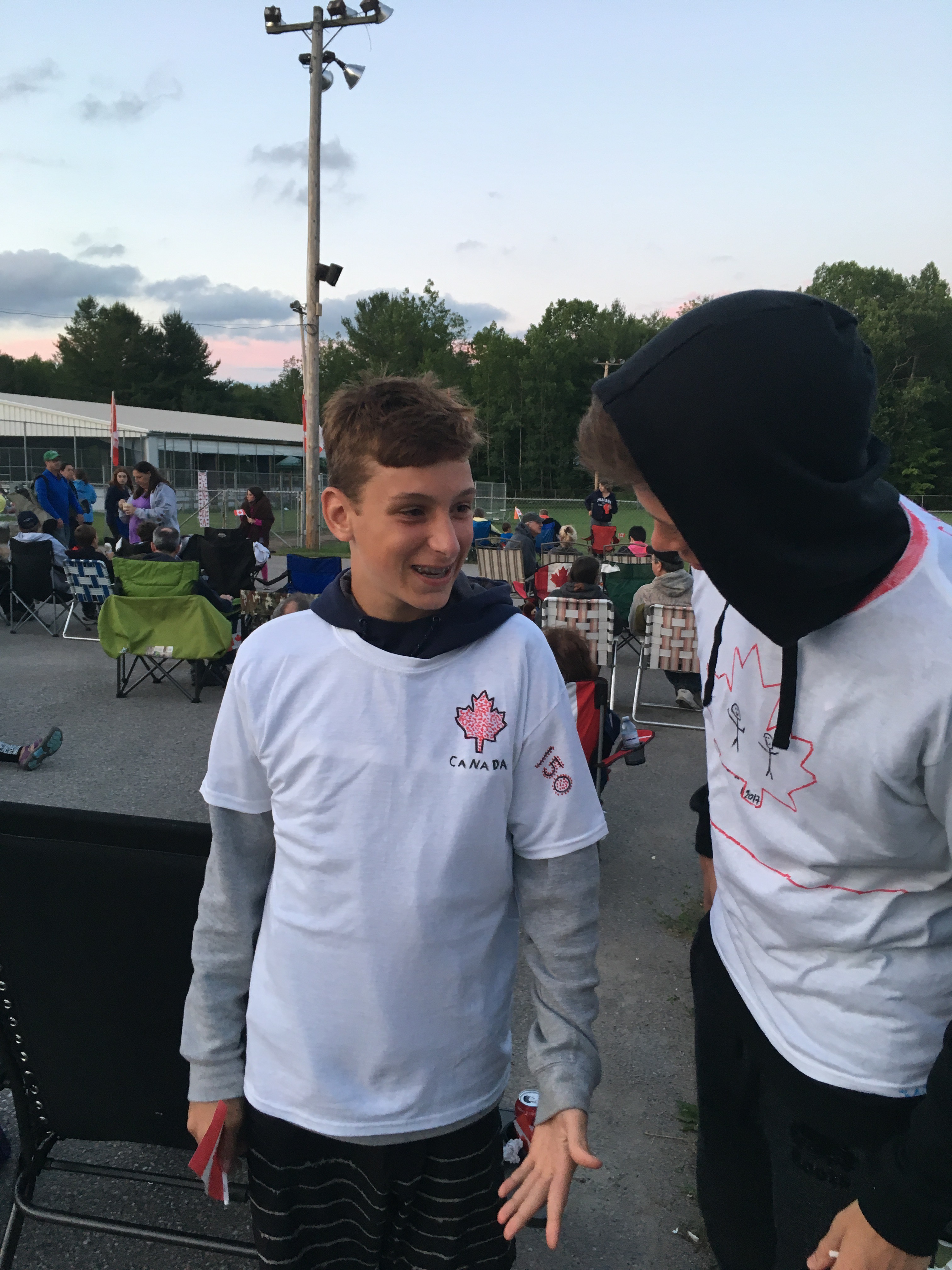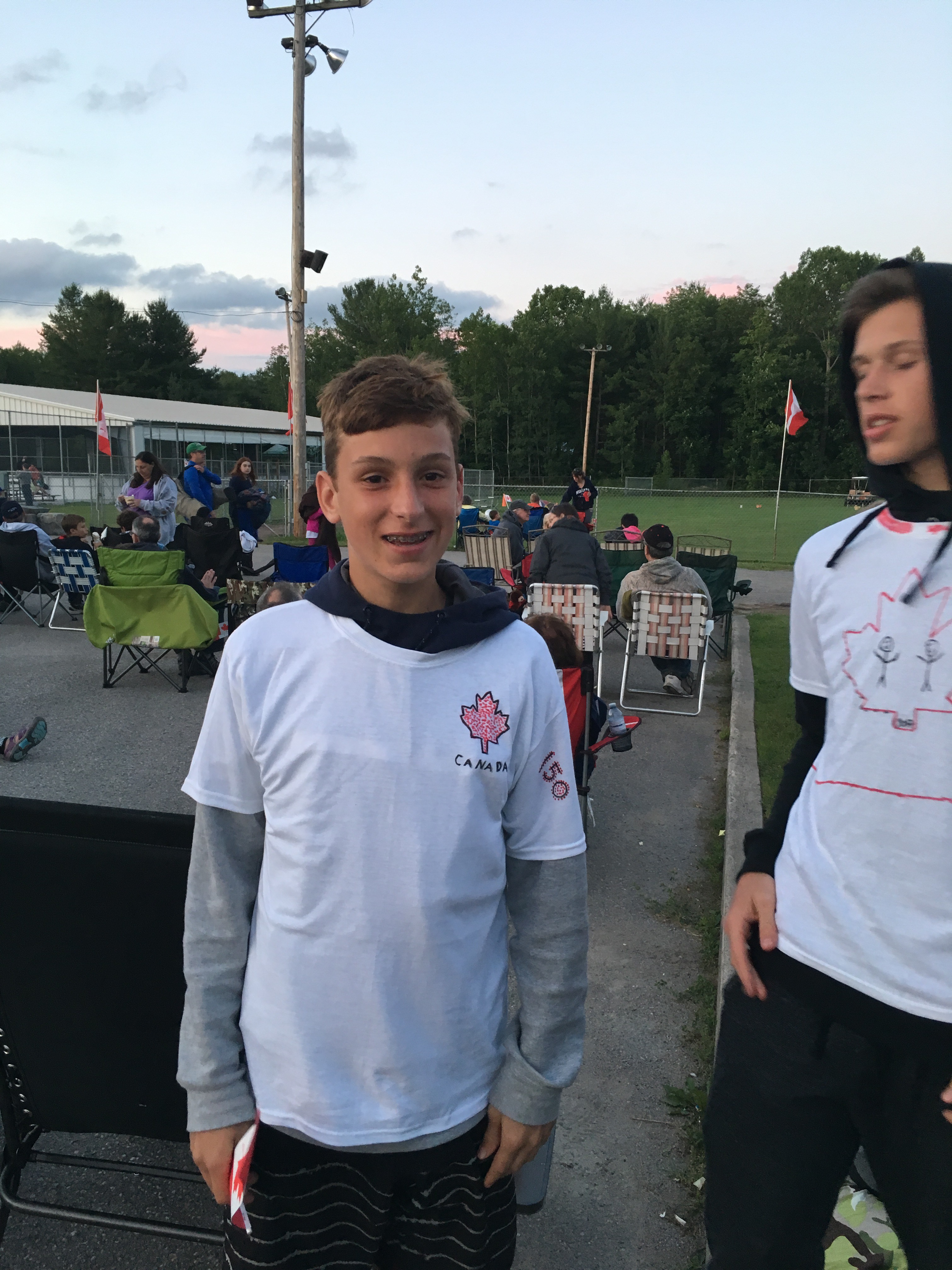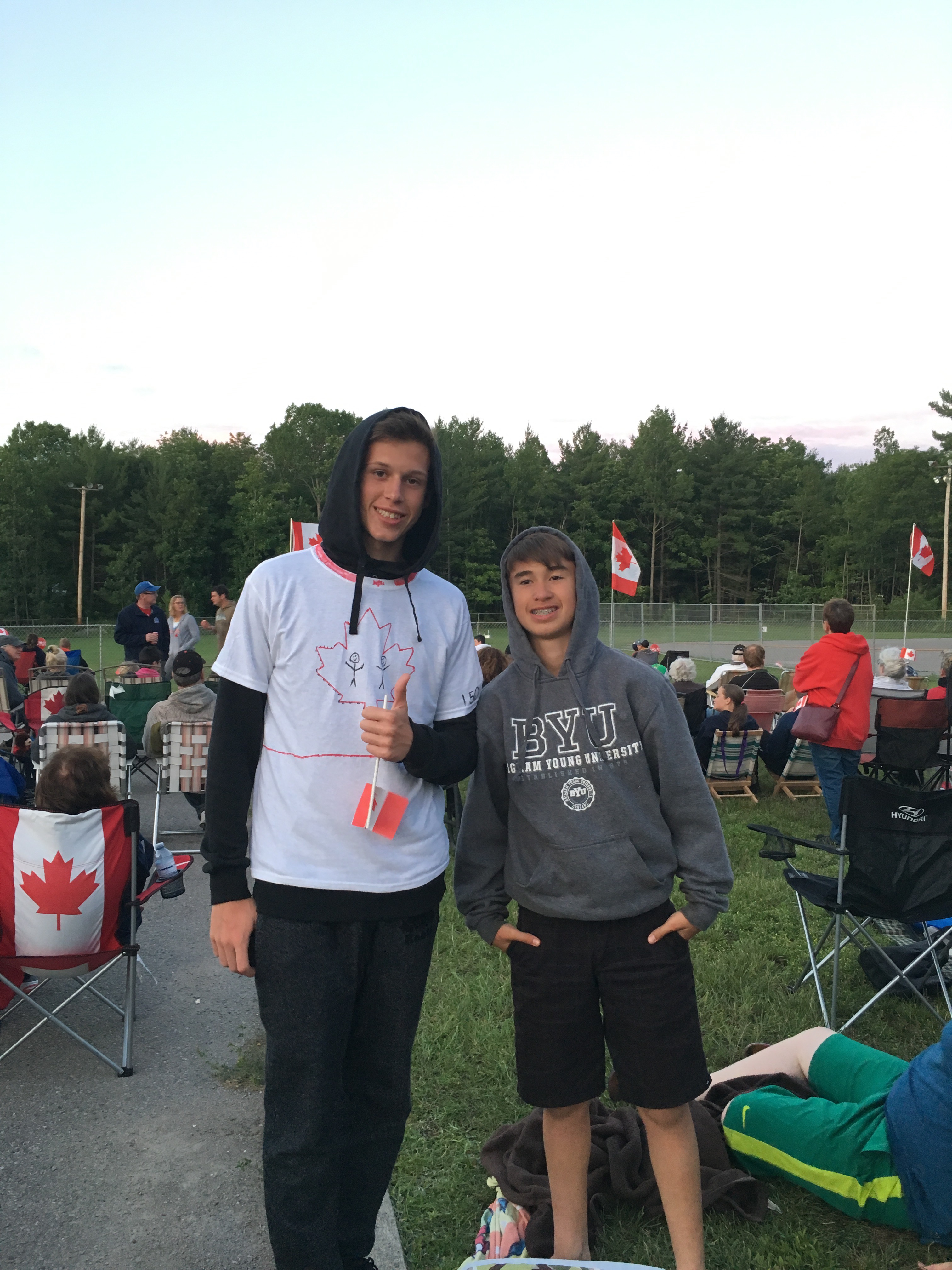 They also spent Sunday up at the camp so had their Sacrament meeting there and I heard it was pretty special being out in nature. All the boys said the Sunday meetings were so great.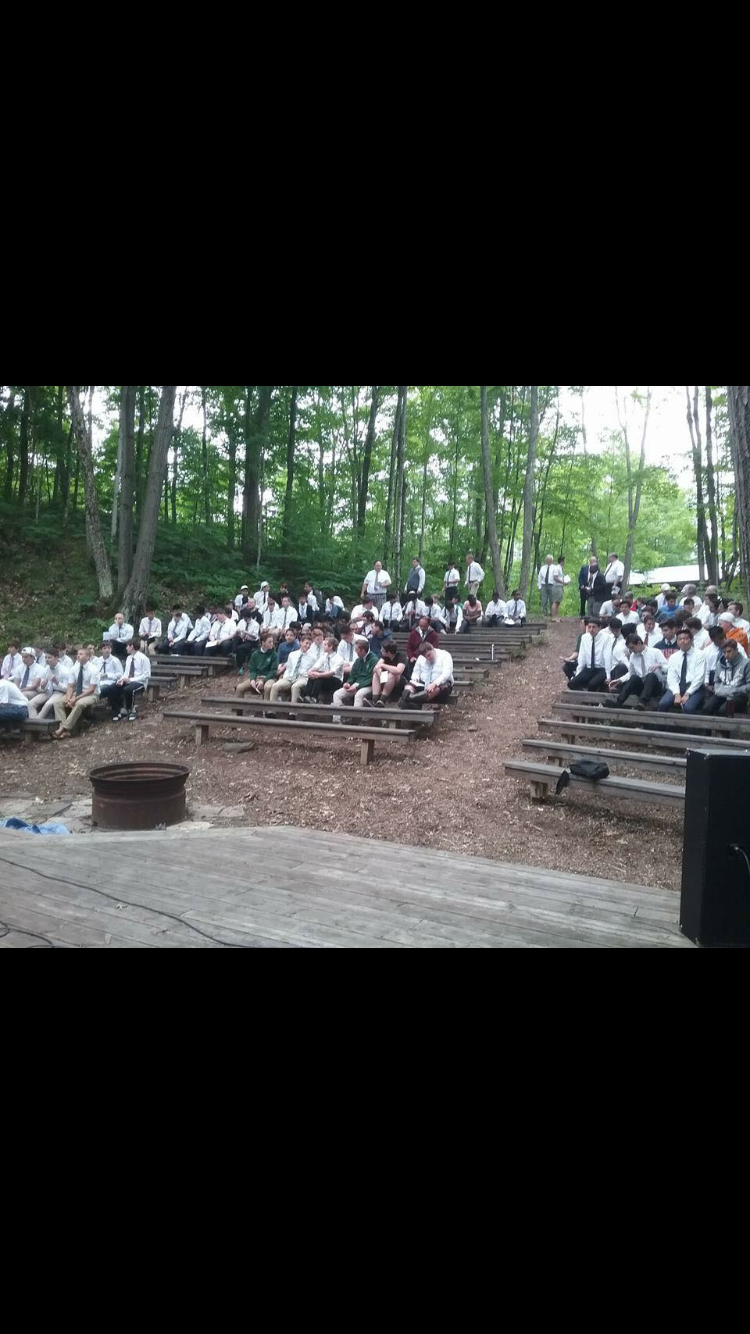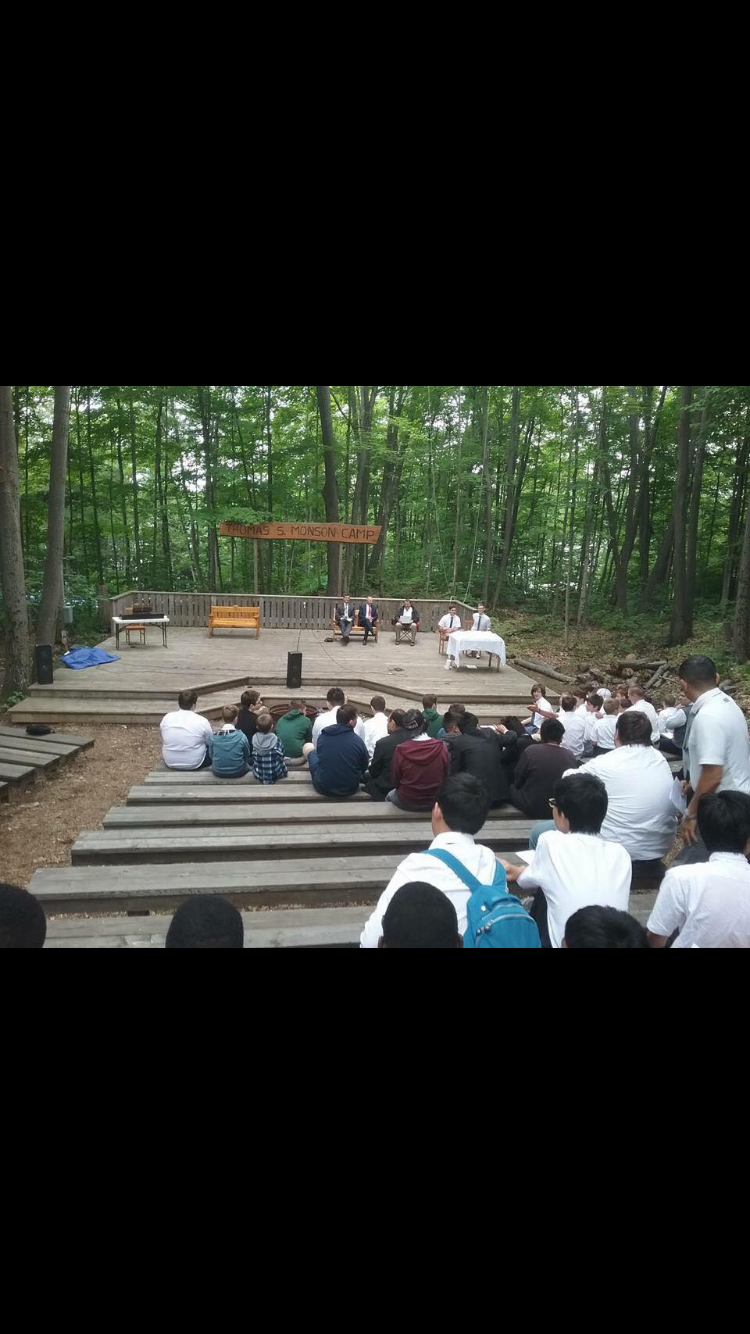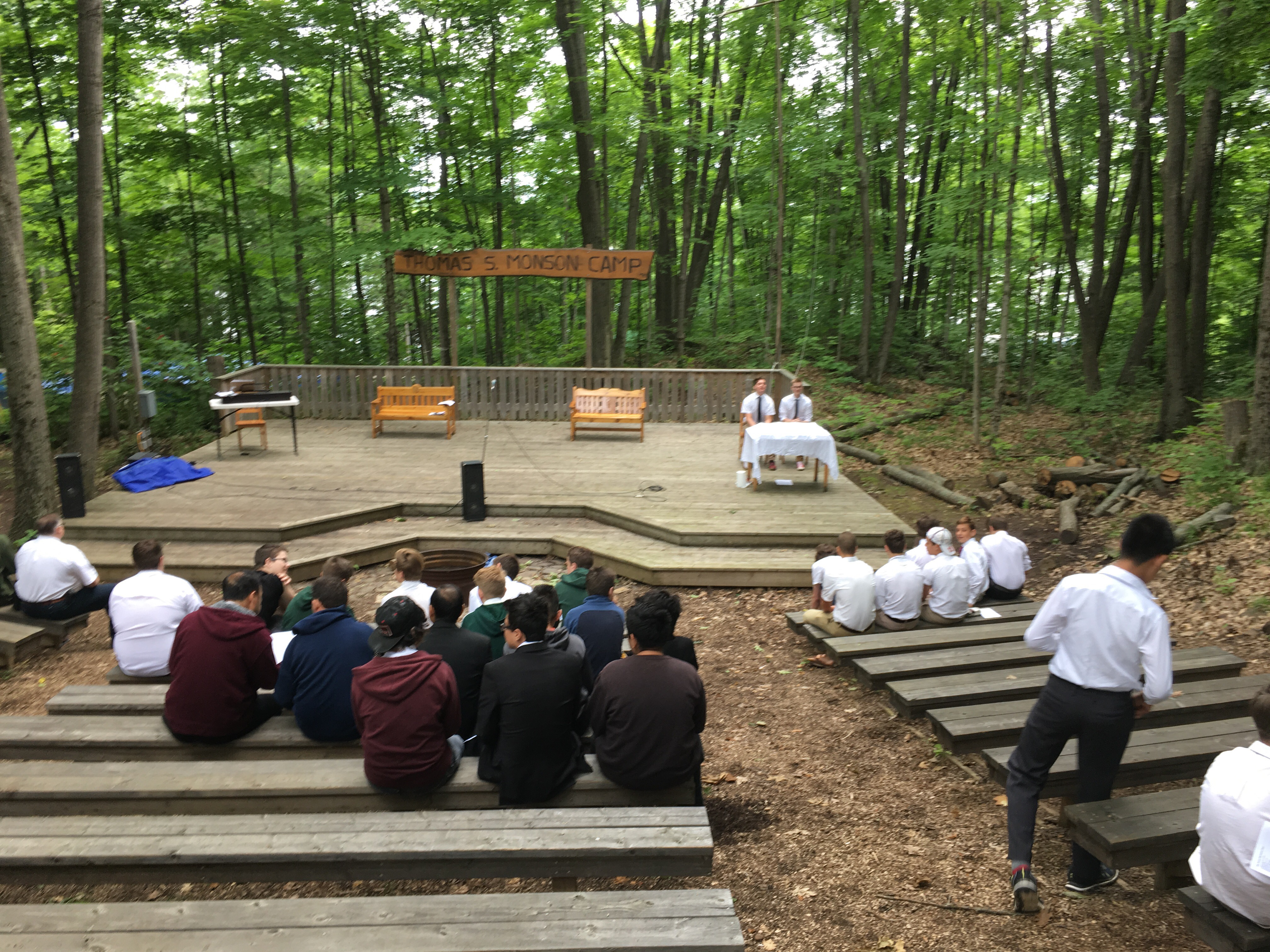 Josh especially loved being able to serve the sacrament in his slides. LOL.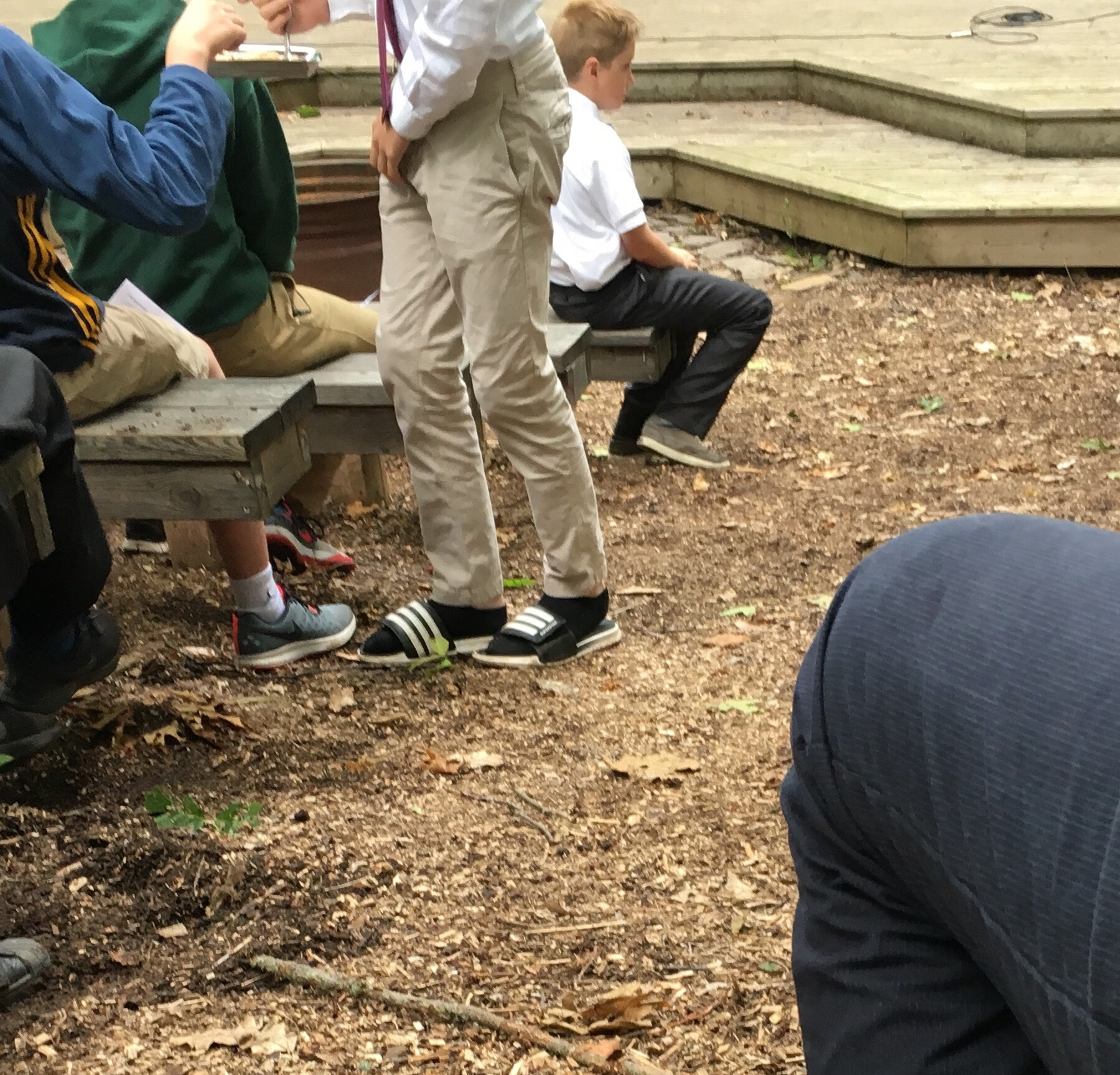 Luckily Rob was at camp as he took pictures for me!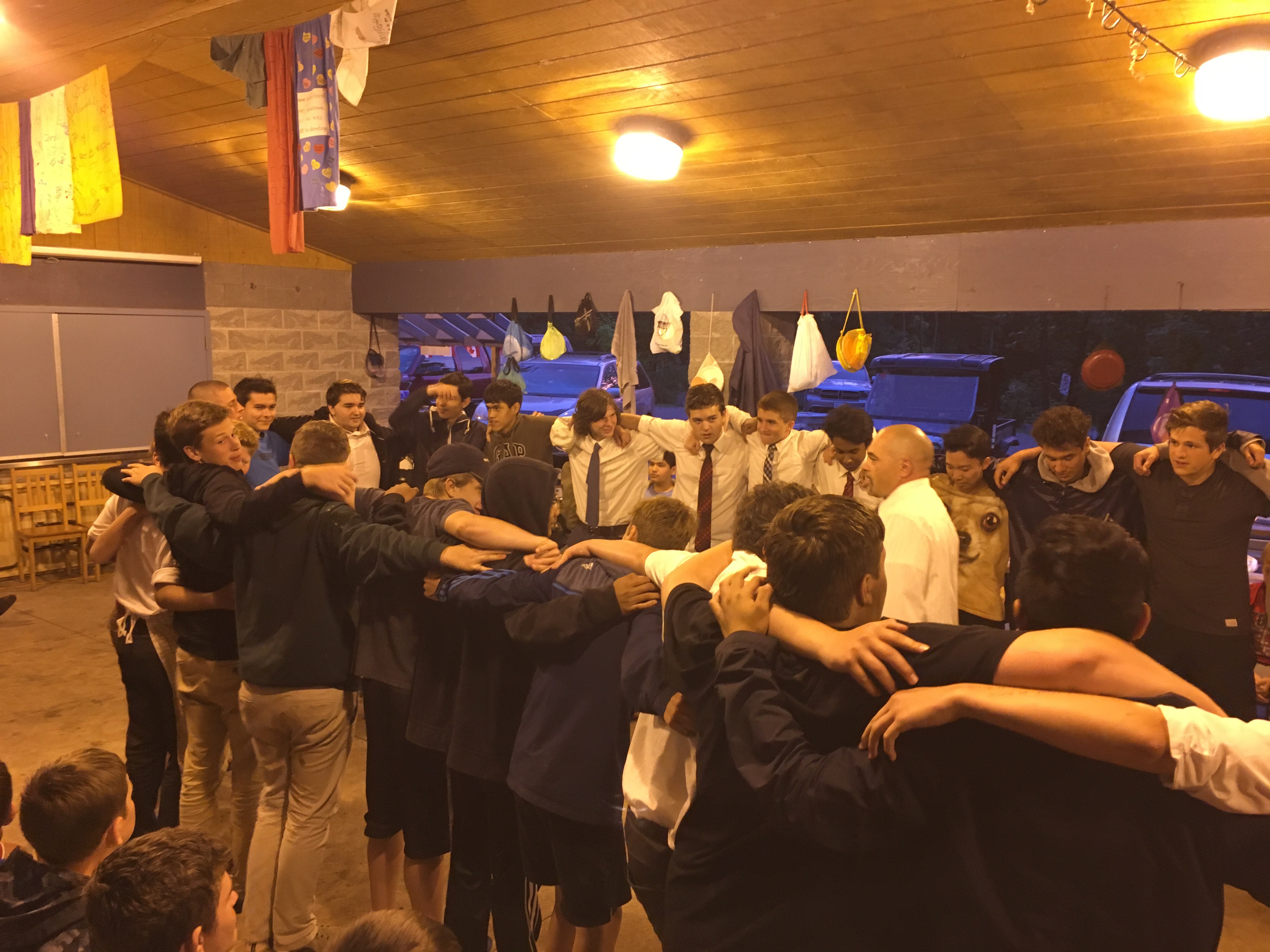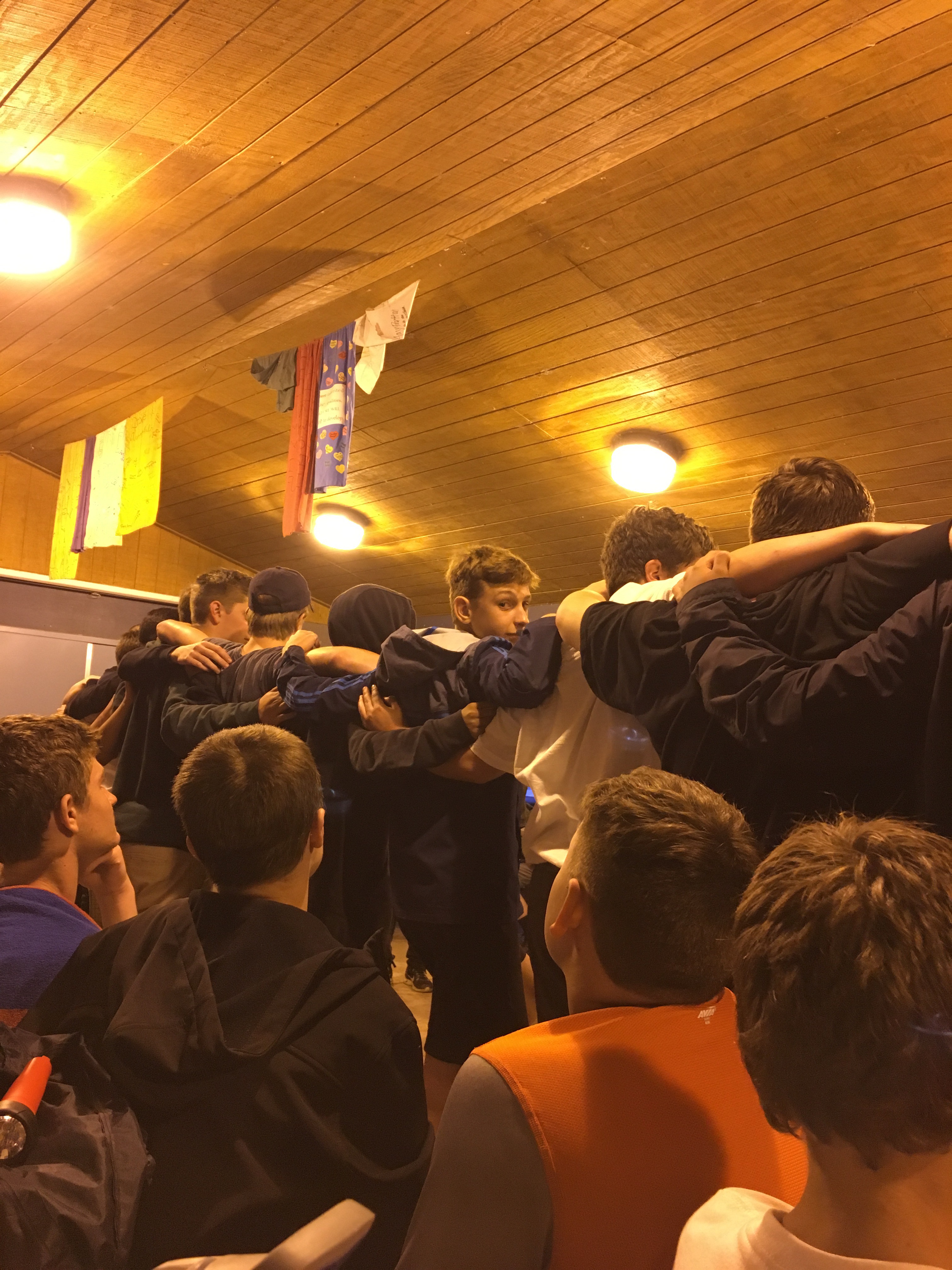 They arrived home all stinky, tired and filled with stories and laughs – exactly what teenage boys are supposed to do.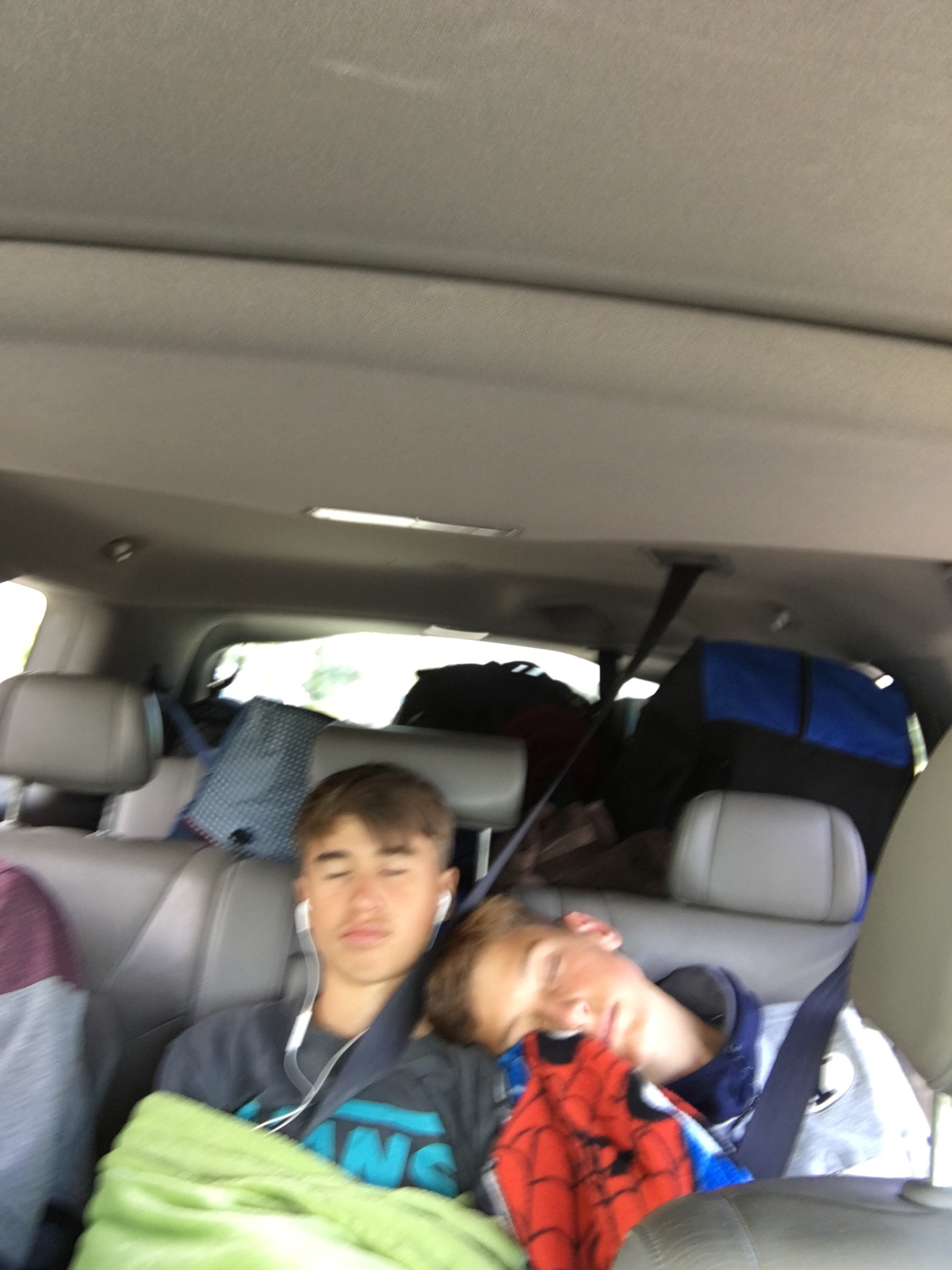 Rob came home appreciating his bed. He had a great time too and was glad he went.
A very memorable, and fun long weekend for us all!