I remember when we first went to Gabe's grade 6 graduation. I counted that over our lifetime, we would attend 17 graduations: 1 for grade 6, 1 for grade 8, and 1 for high school, for each child. That would end up being 12 all together (Zach and Zandra share all their's being the same age, otherwise it would be 15!) Then of course, University, so that's an additional 5 (likely Zach and Zandra will be at different times/schools!?) So we are up to 17 (and if they go on to graduate work, even more… )
The other night I sat in the gym of the elementary school that all 5 kid went to and thought about the many concerts, and activities, as well as 4 graduations we had attended there. This was the last time I would sit in that gym! And I calculated, we have attended 8 graduations so far. We are pretty much halfway there.
Yikes.
The days are long but the years are short.
Sam had a dance at school in the afternoon that I was able to catch him running out the door to get a picture: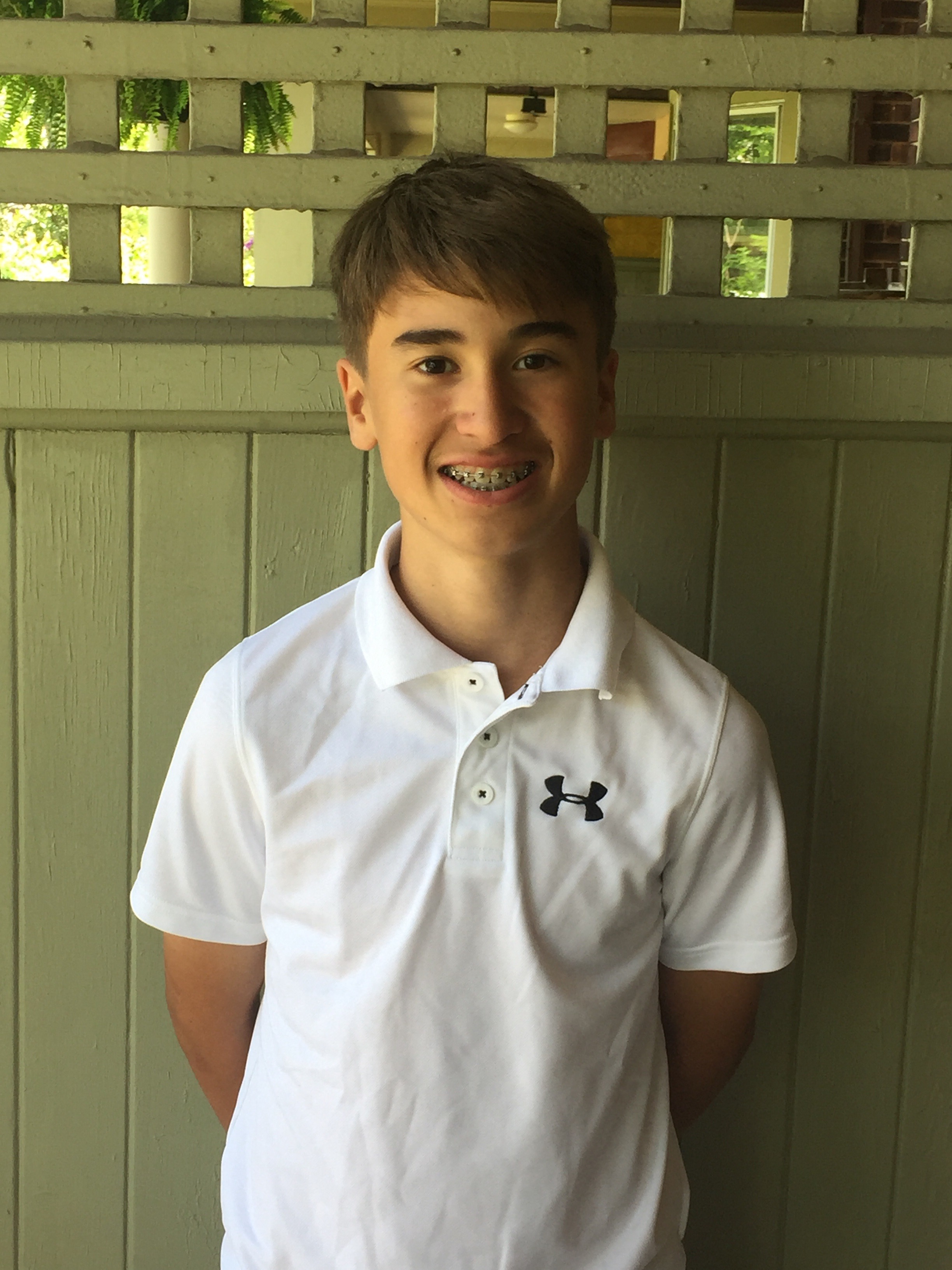 The graduation was early evening, and Sam got ready at his Mom's. Before going to the school however, he had to stop here so someone could tie his tie:) (I didn't realize that Zach ties his tie for him every week for church; we will have to make sure he learns for himself this summer!)
I was able to quickly catch a couple of snaps before he left: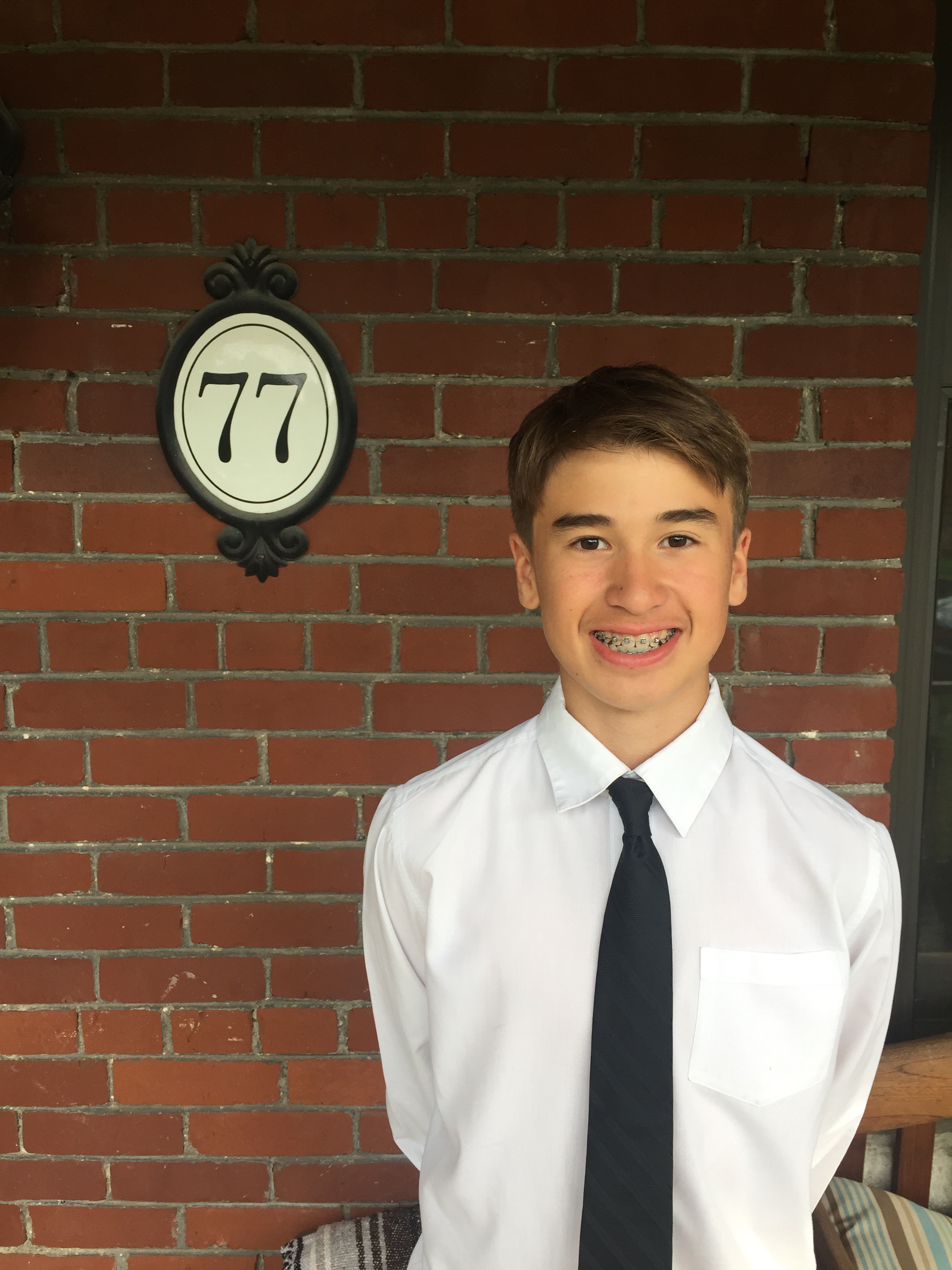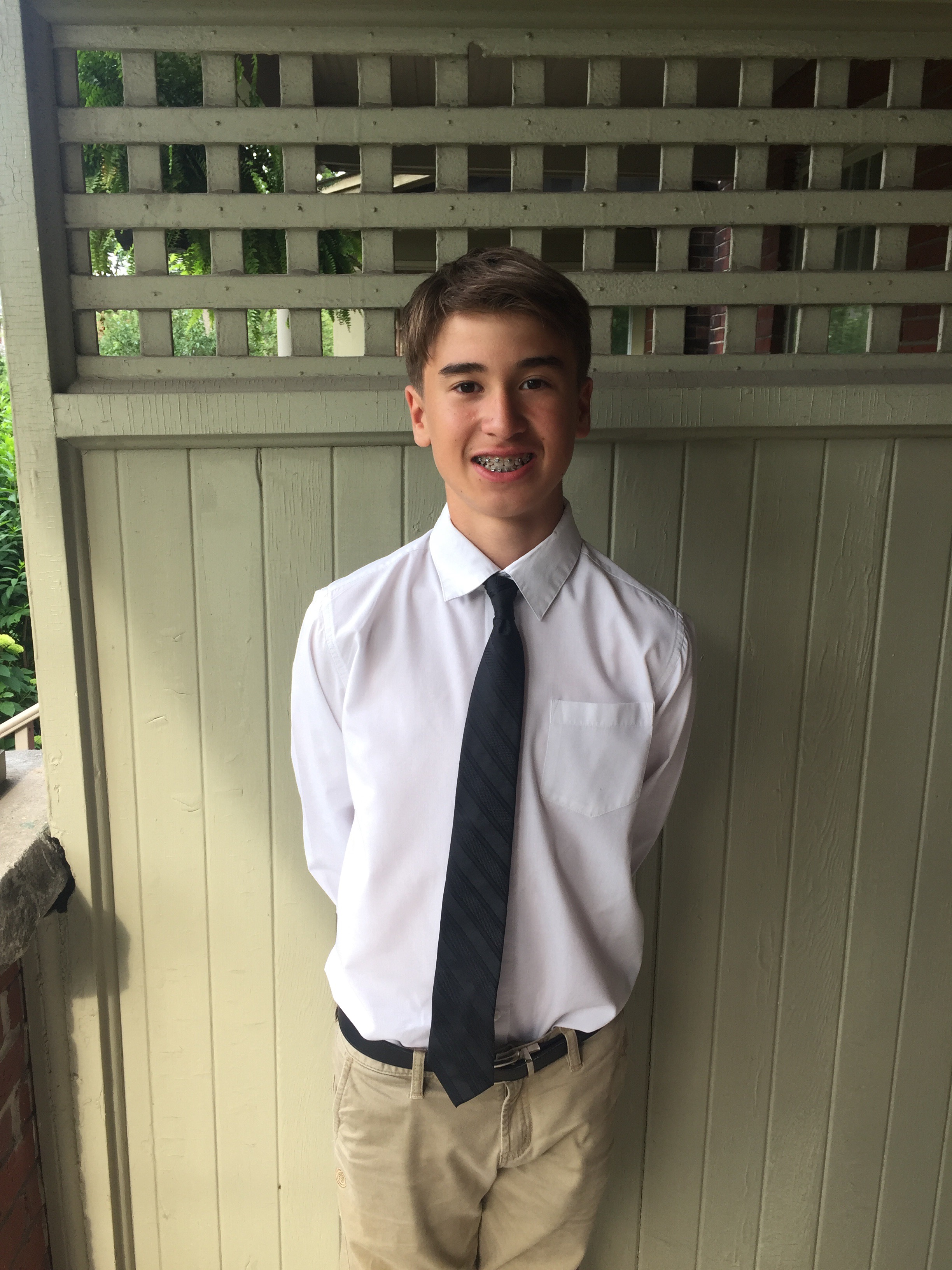 We headed to graduation where cutie little Sam graduated!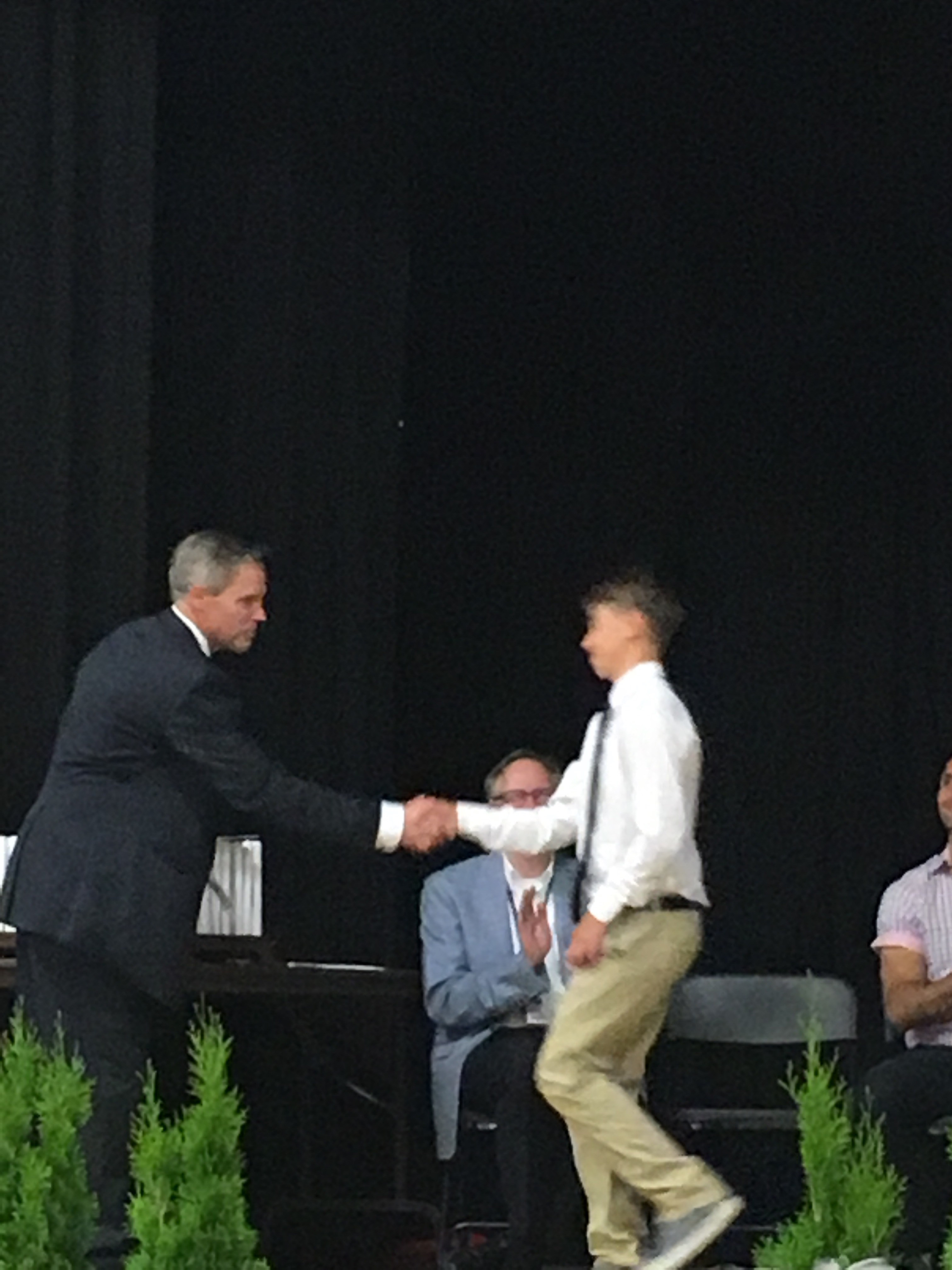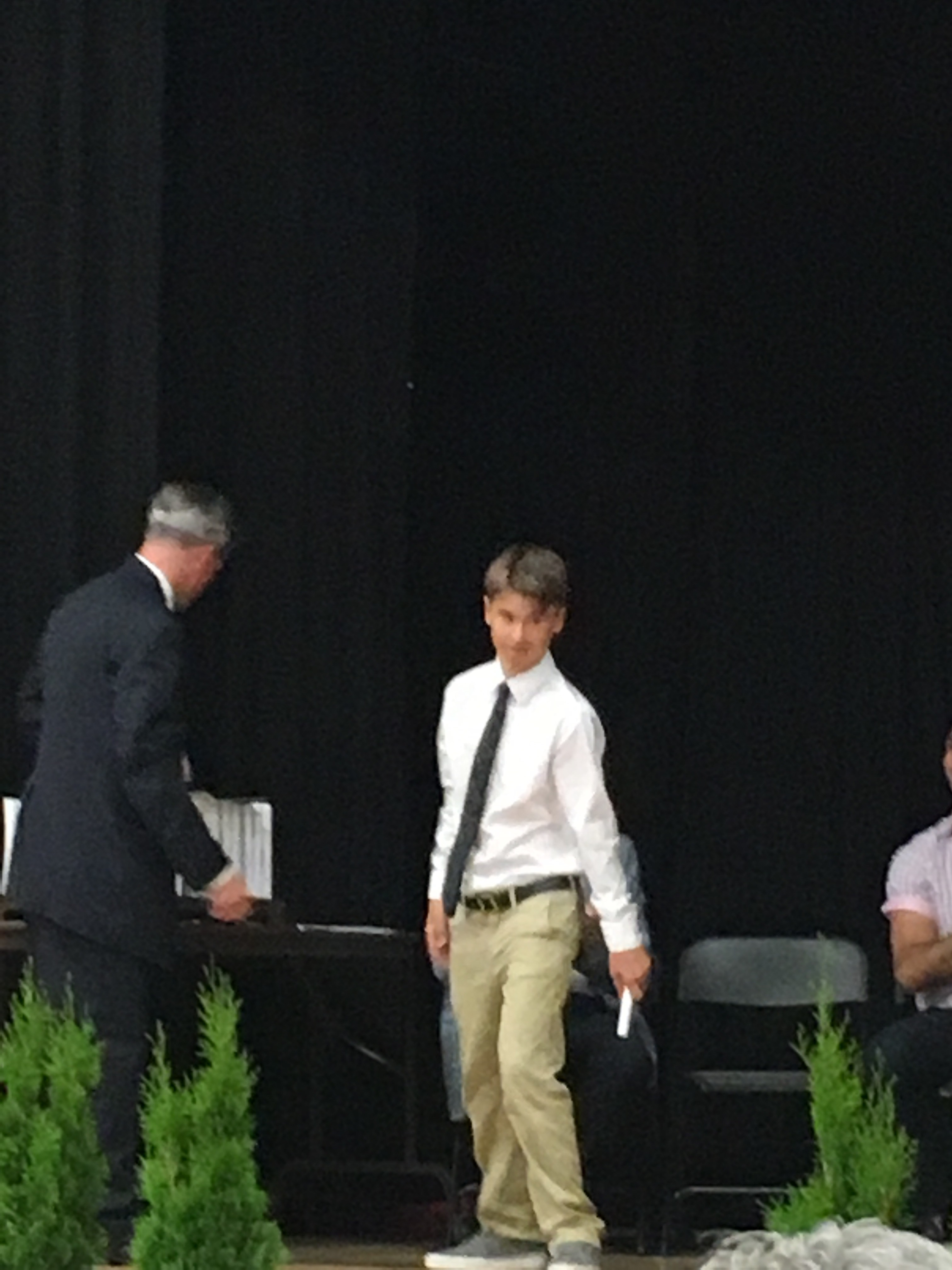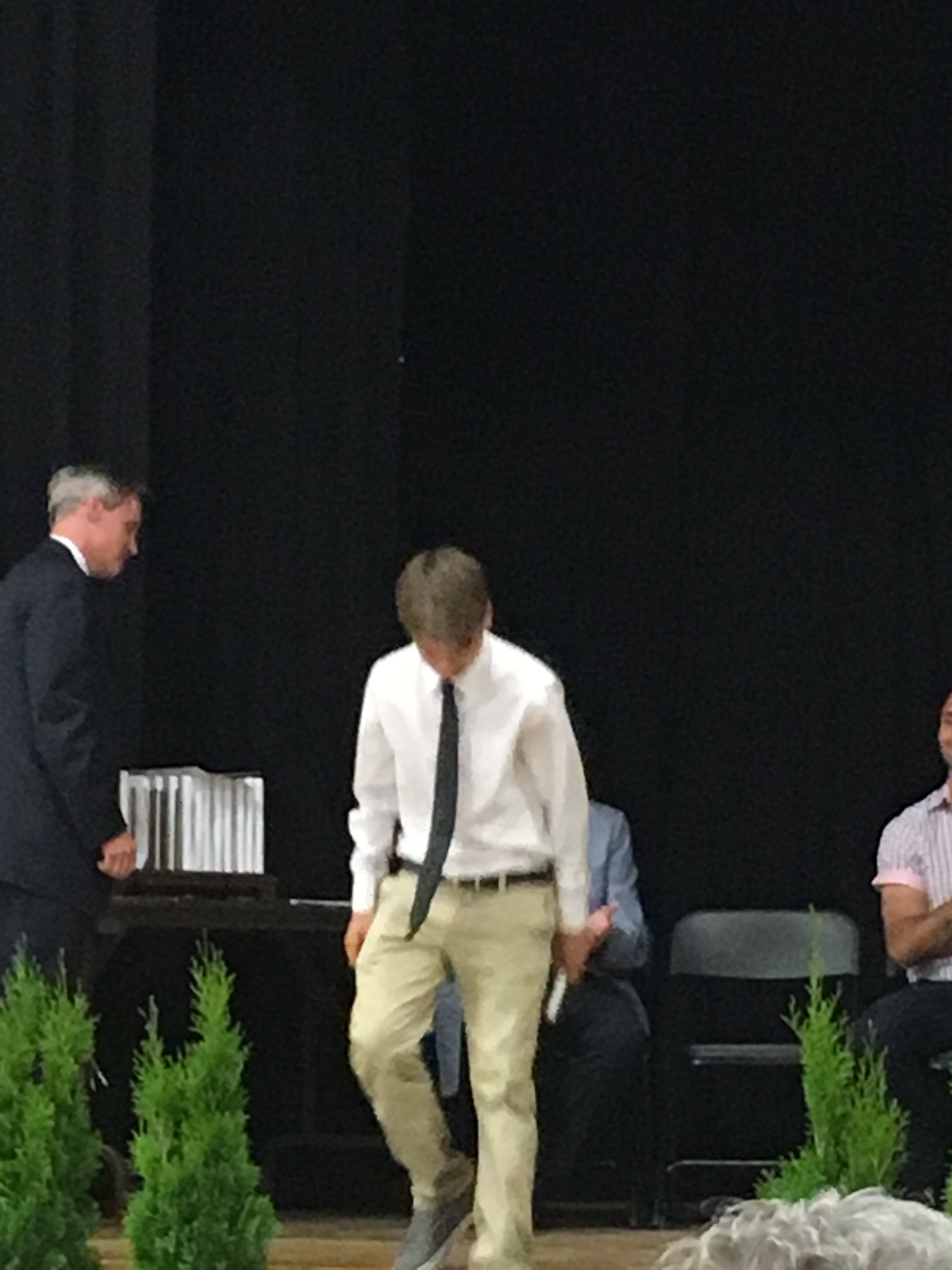 I told him he looked like Zach in his outfit with his hair. His response was, "Really? That's such a compliment!" So cute. The brothers really do love each other!
We headed outside for a reception where I tried to get more pics:(I will upload more off my good camera soon!)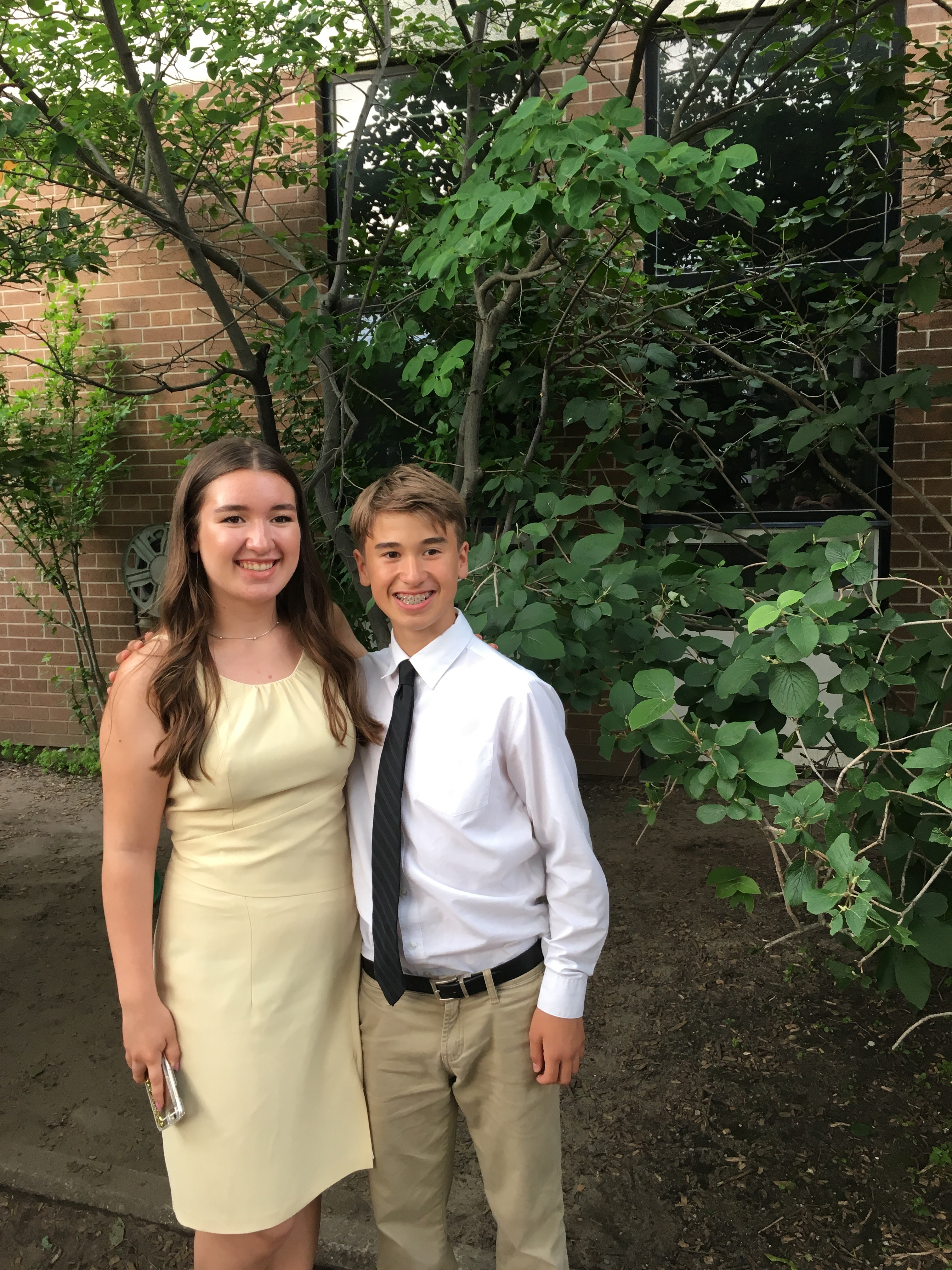 Of course, they served blue cupcakes (why?!?!)
And just like that, he was trying to ditch us to head to a graduation party….which by now, being the youngest of 5, we were prepared for and sent him on his way with the wise words of wisdom "remember who you are and what you stand for and why you stand for it."
Ok that is often my parting words to all the kids when they head out, but Sam was gone before I even had the chance to say it. But I thought it.
And he had a great night.
Oh the places you will go, Sam!