I better squeeze Christmas festivities in before NYE!
We had everyone from 6pm Christmas Eve until 9:30am Christmas Day. Not enough time but we make do!
On Christmas eve day we went to church with the boys. We then came home and watched a Christmasy movie (Family Stone – love that movie but I totally bawled!)
Everyone was here by 6 PM and we got started. We did our traditional Christmas Eve program: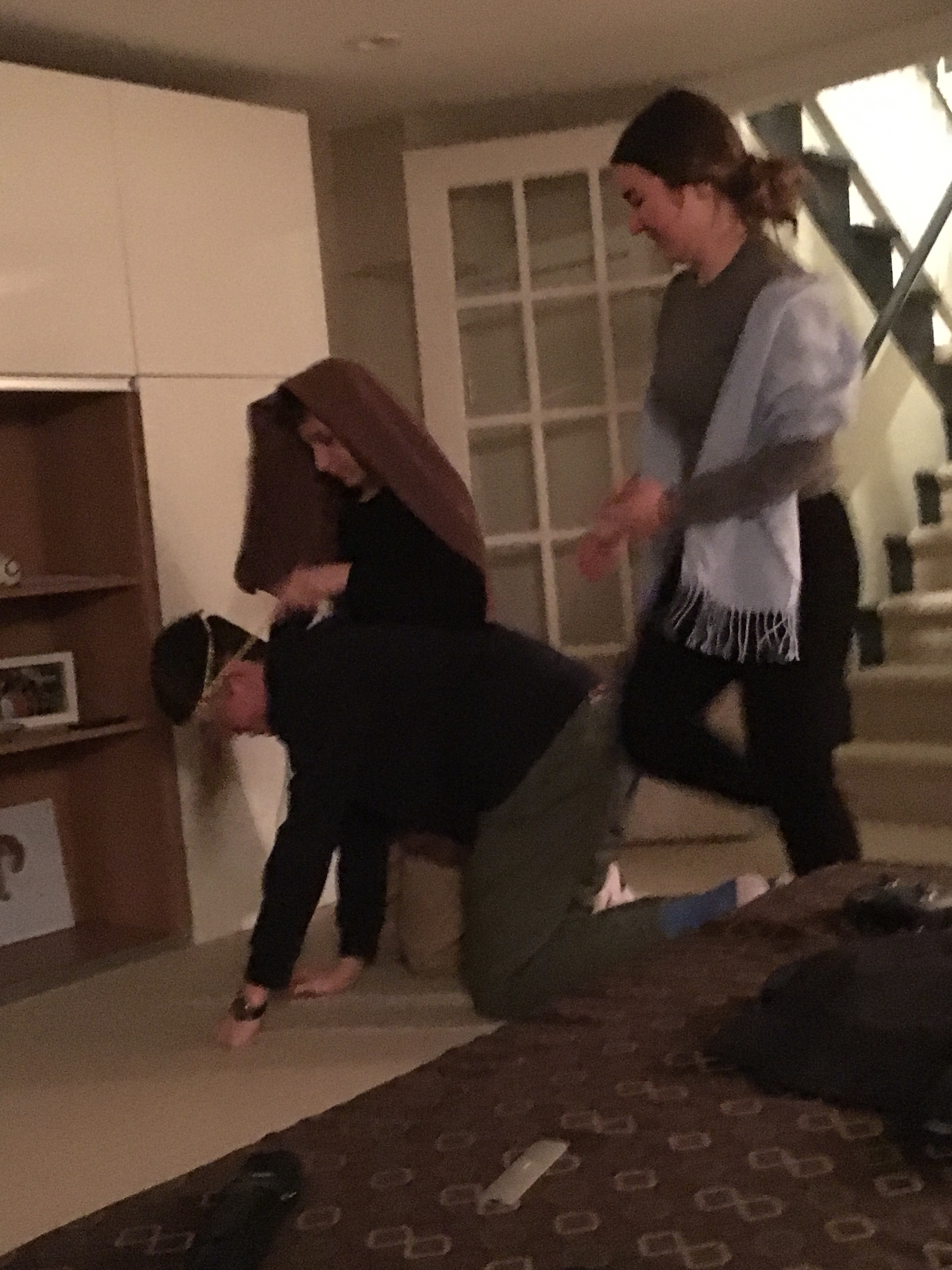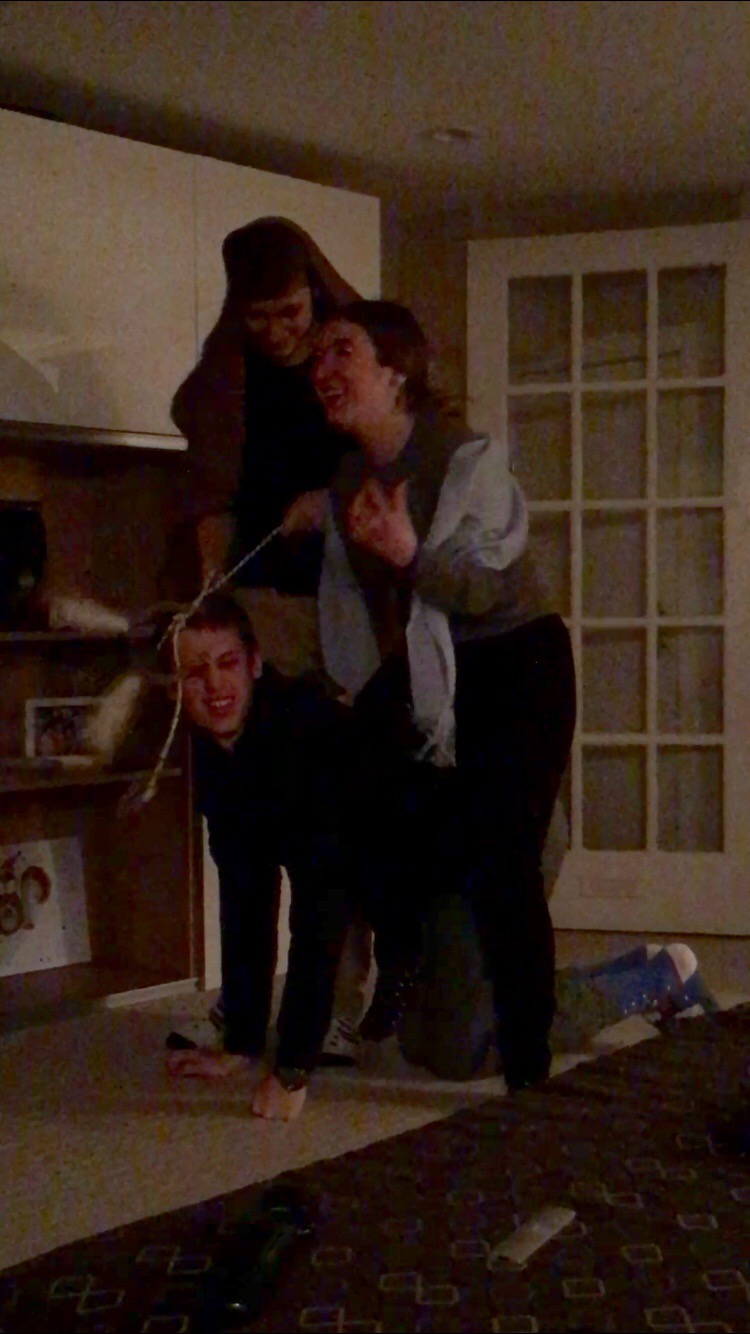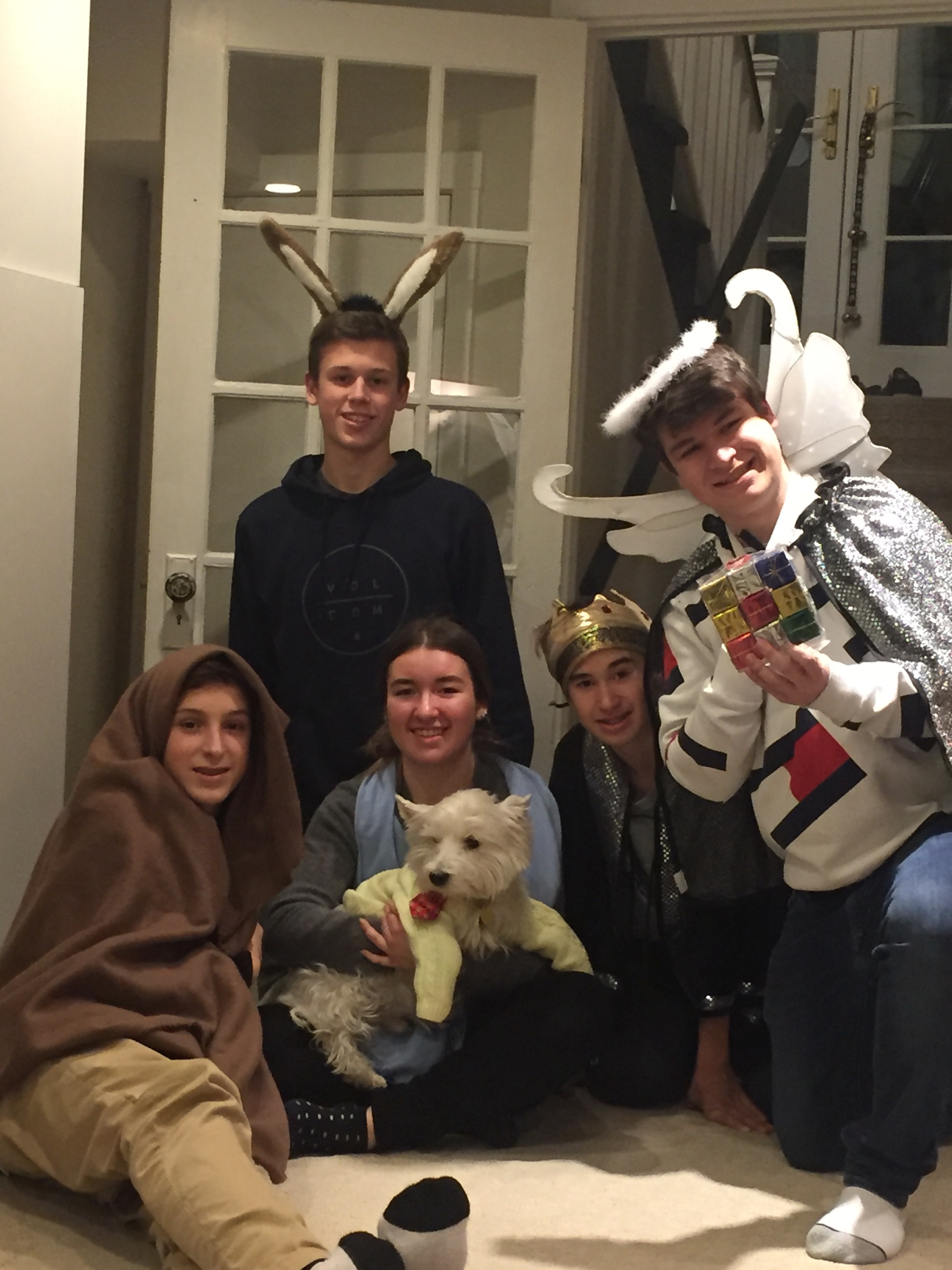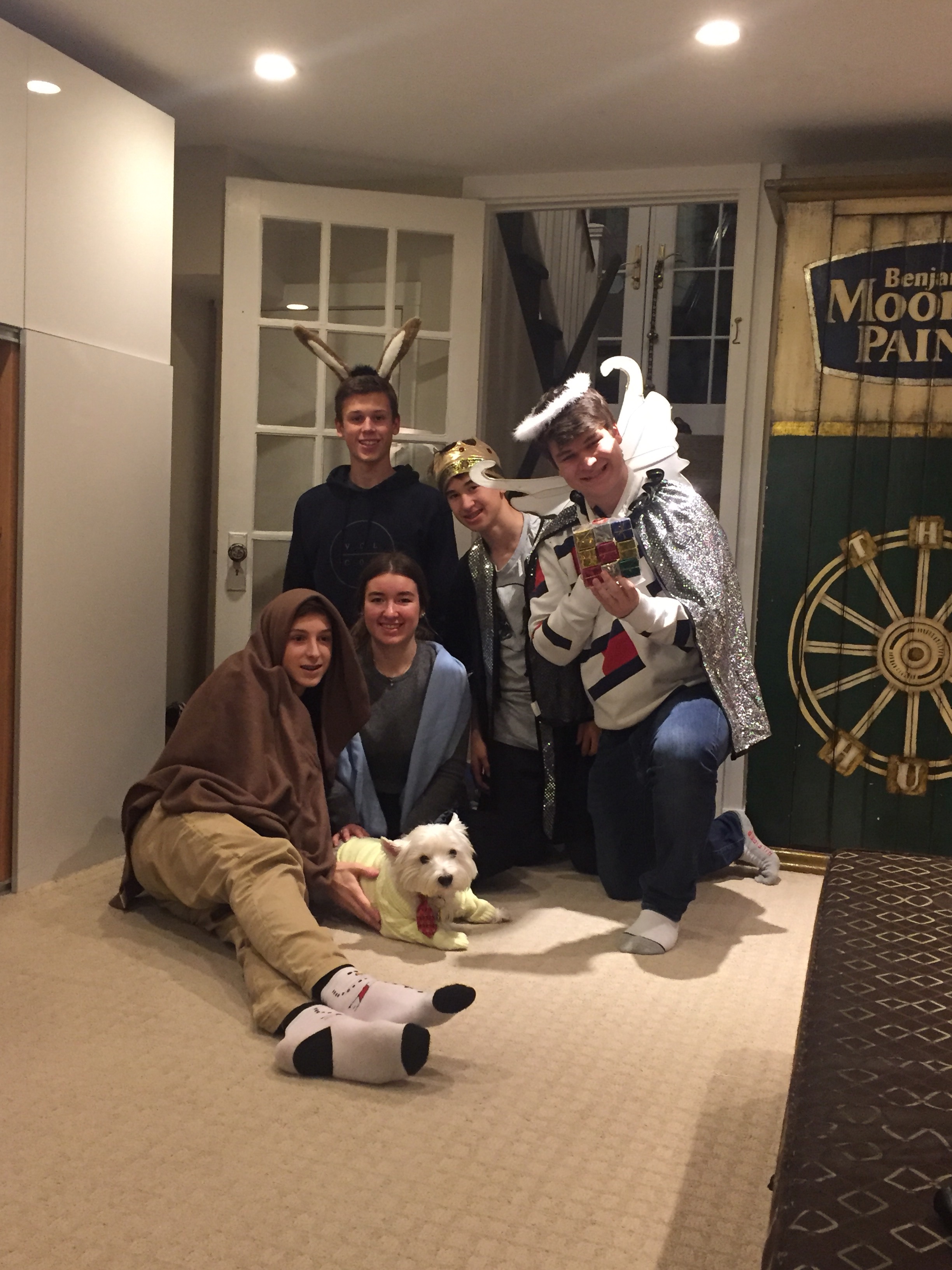 Rob and I then put all the Christmas presents under the tree and the kids waited to hear "the bell".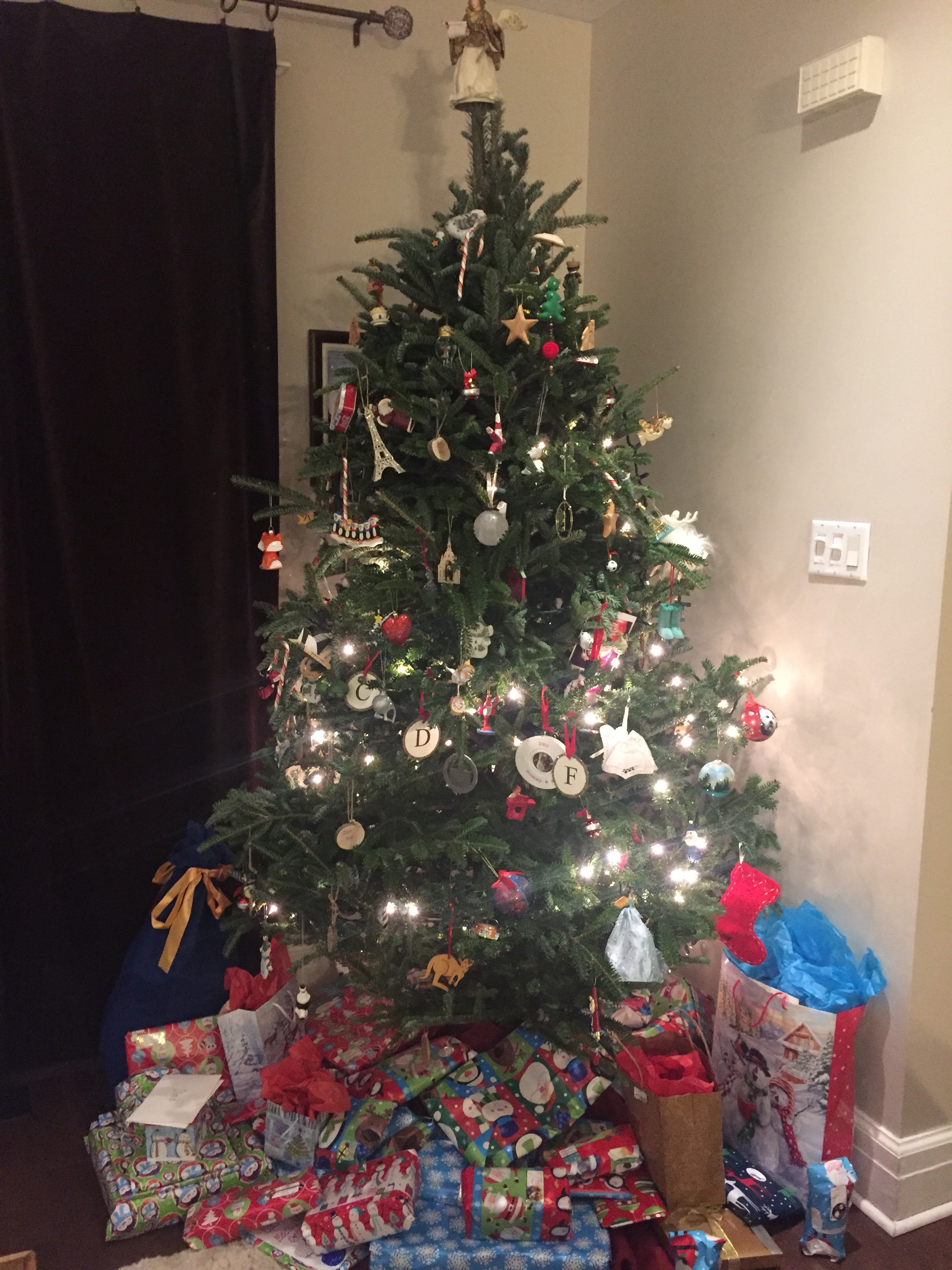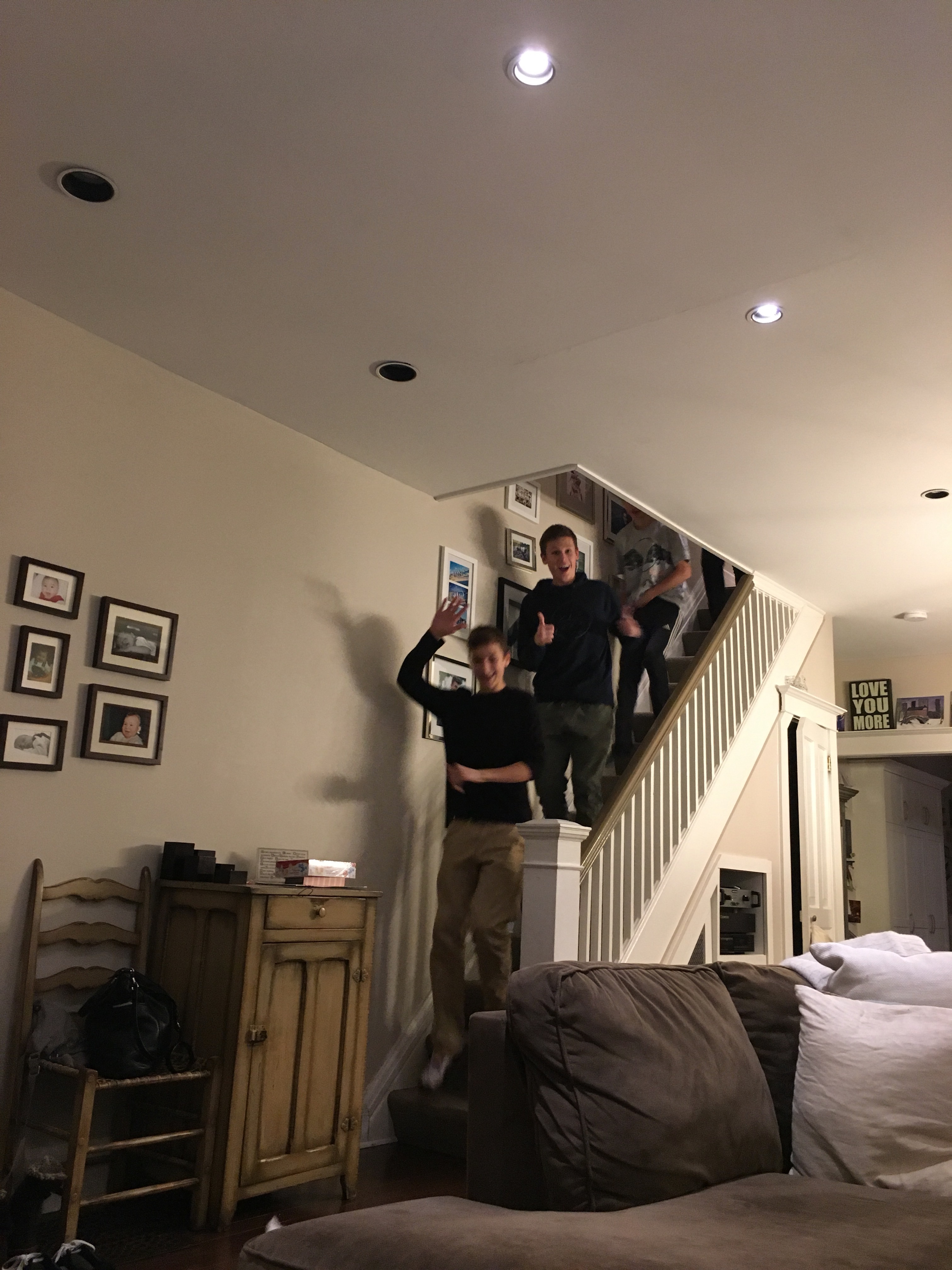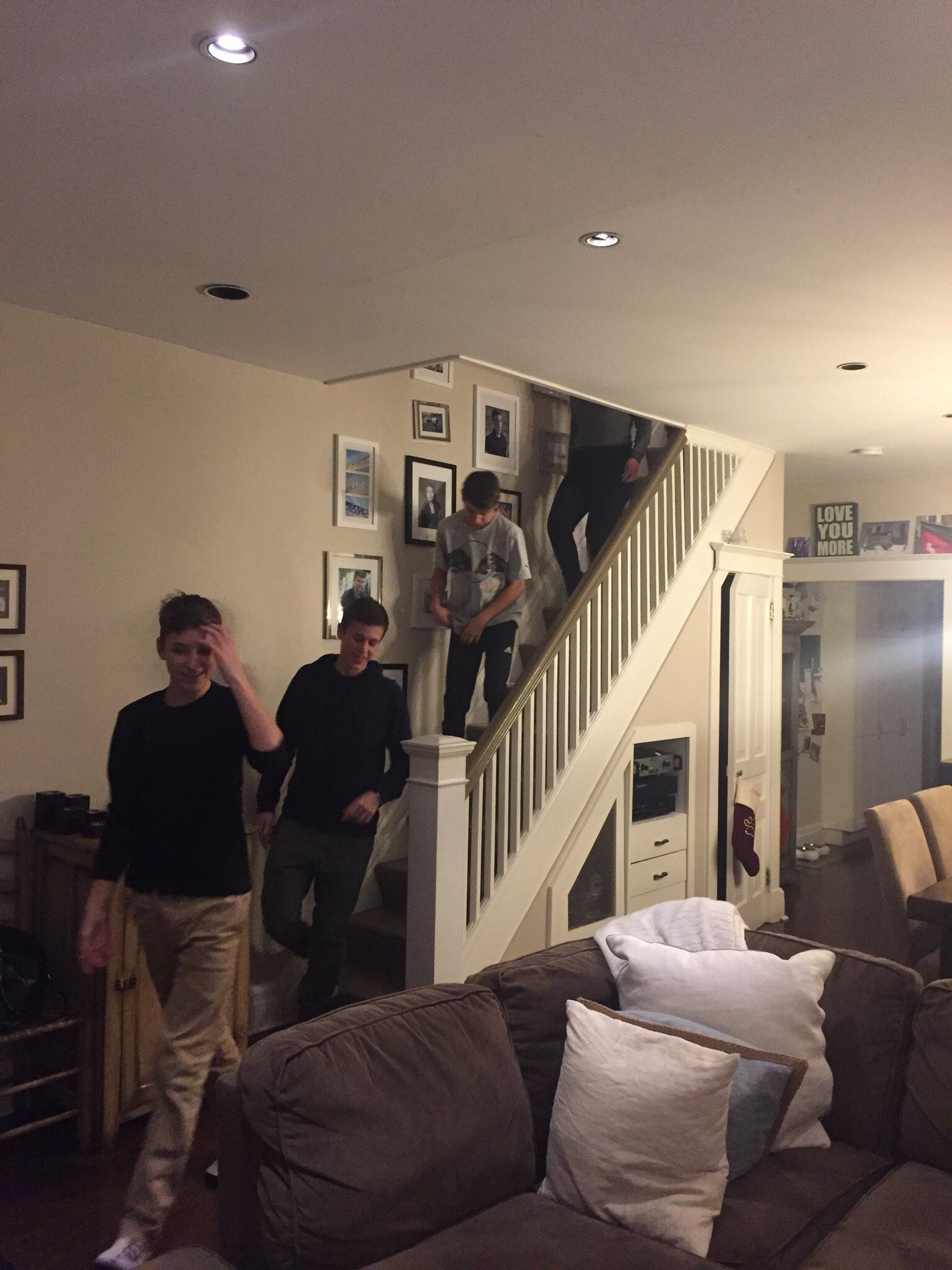 They ripped through their presents:) (we do all the gifts to and from each other on Christmas Eve)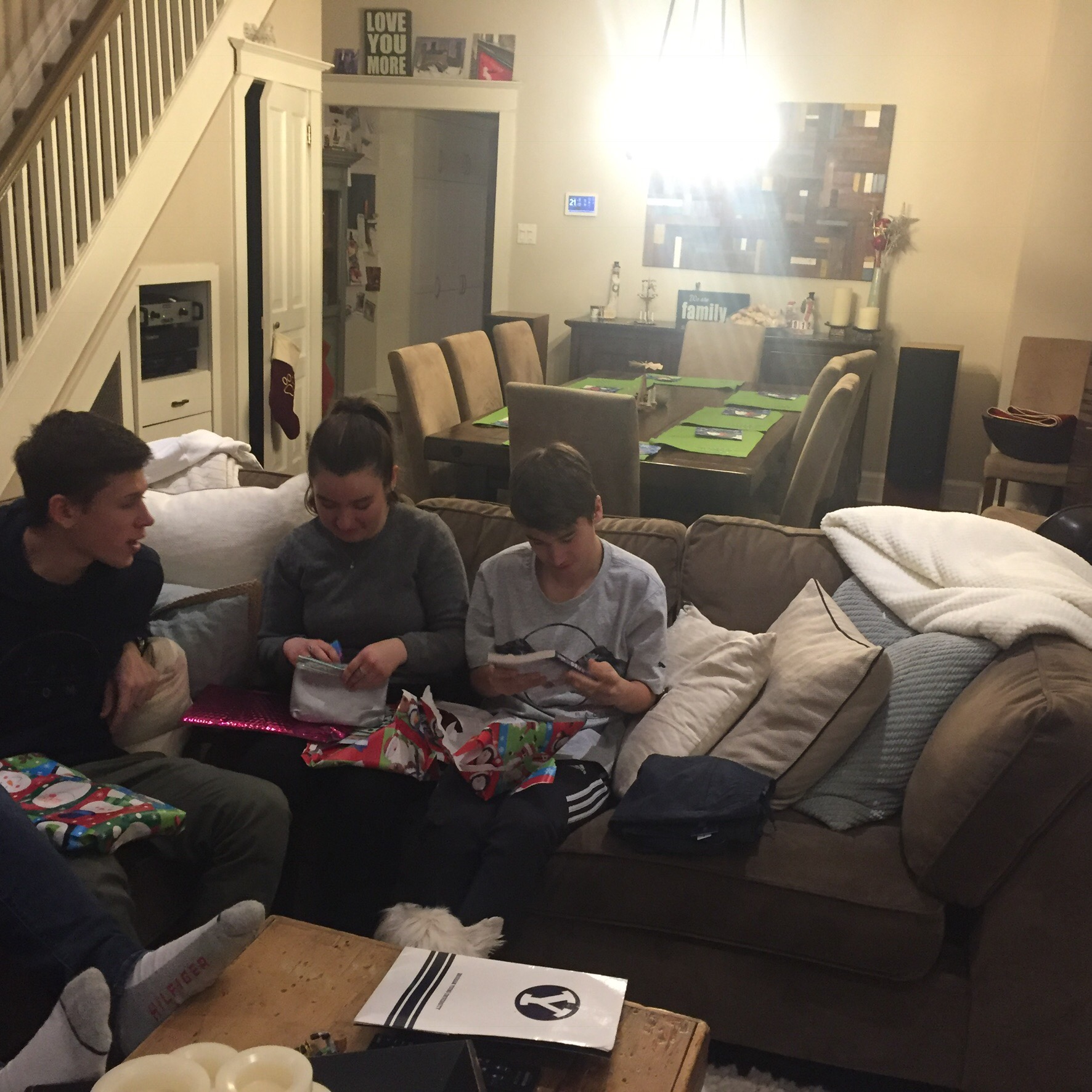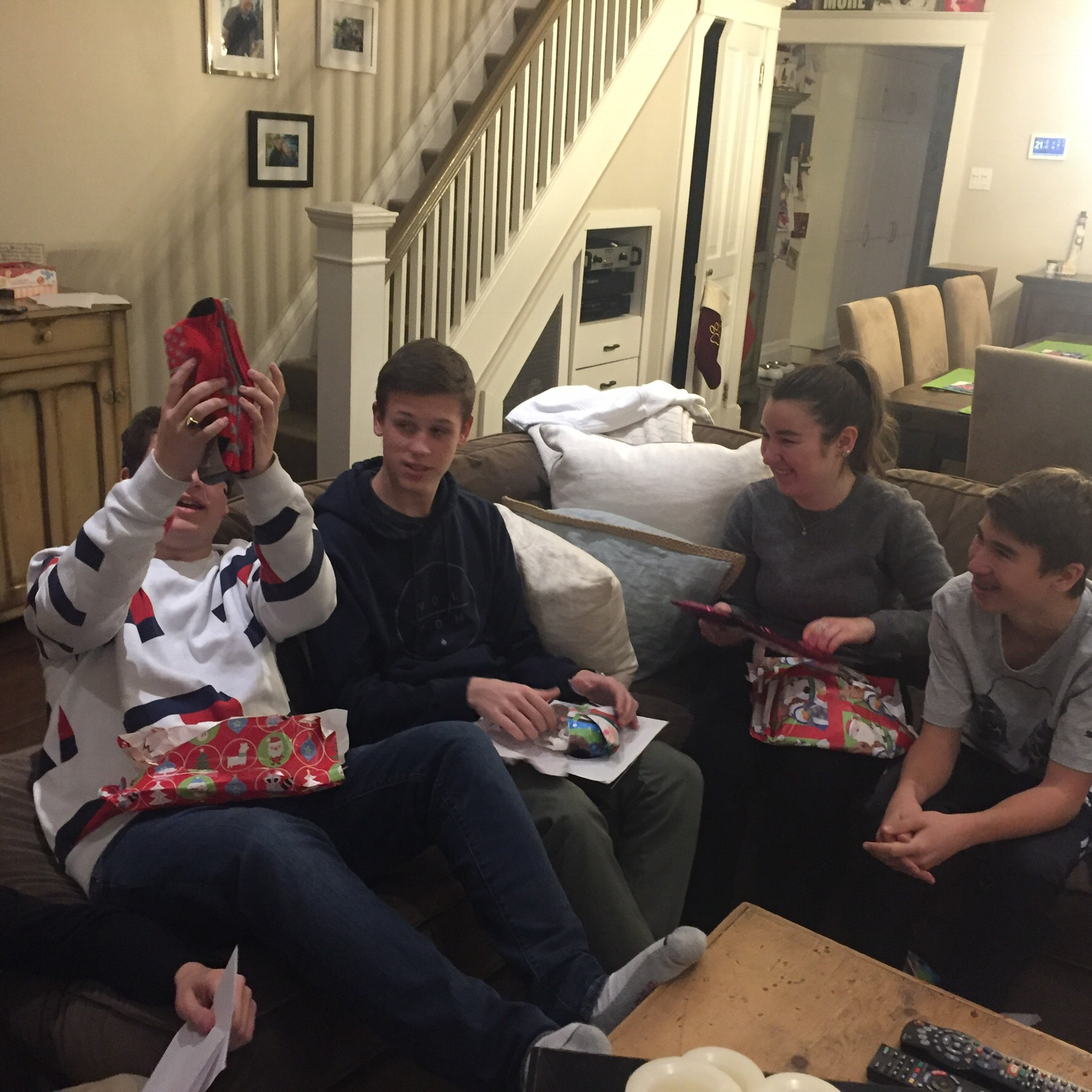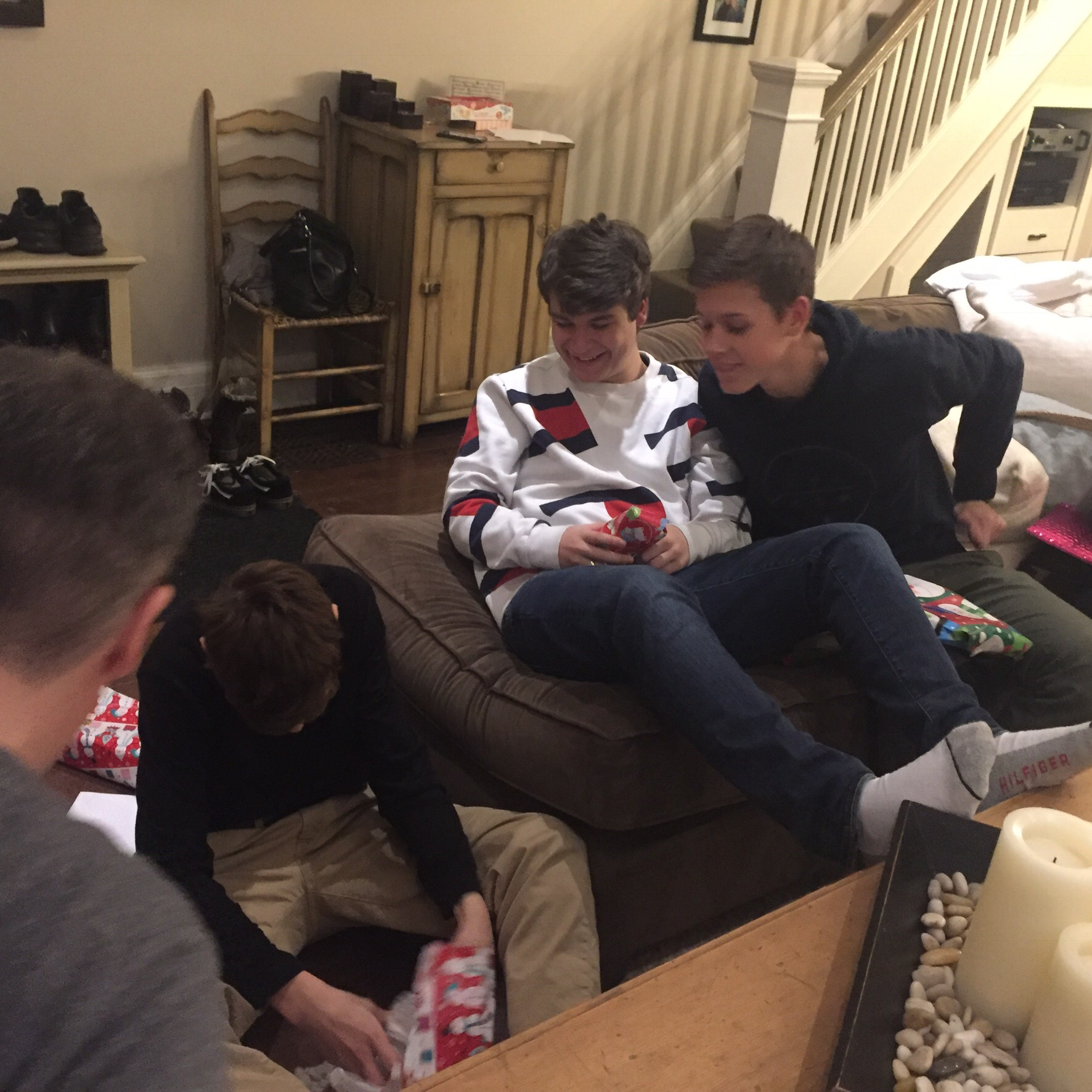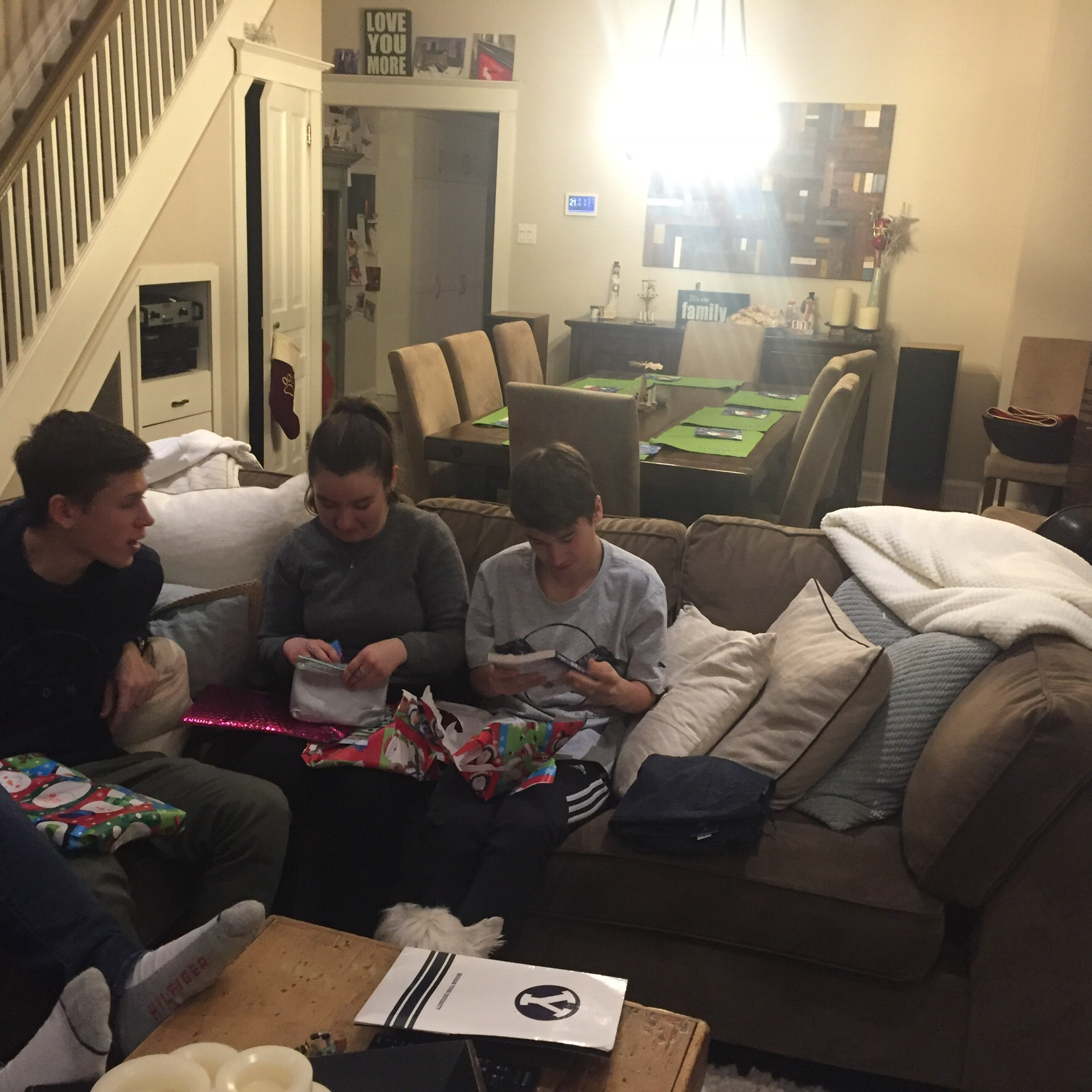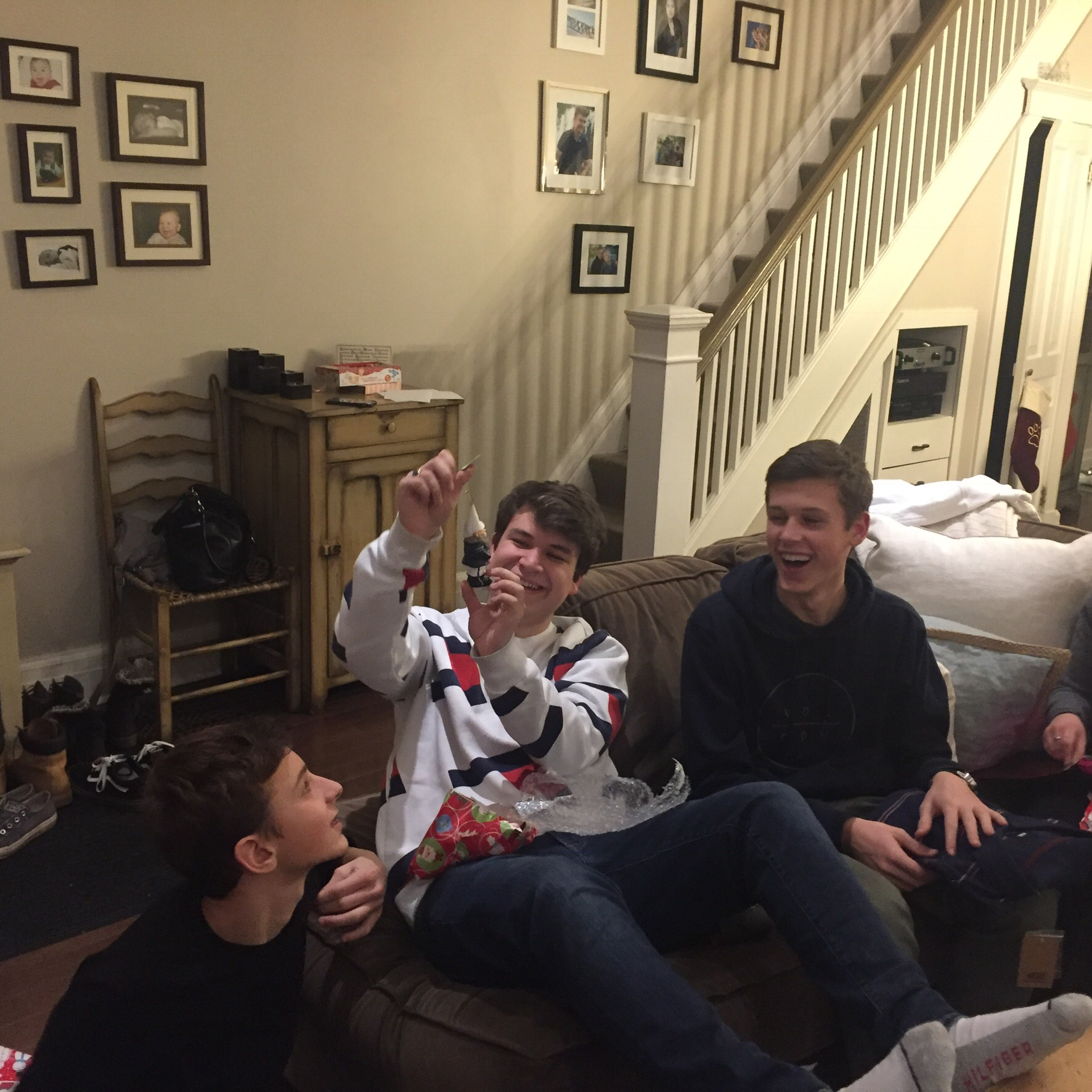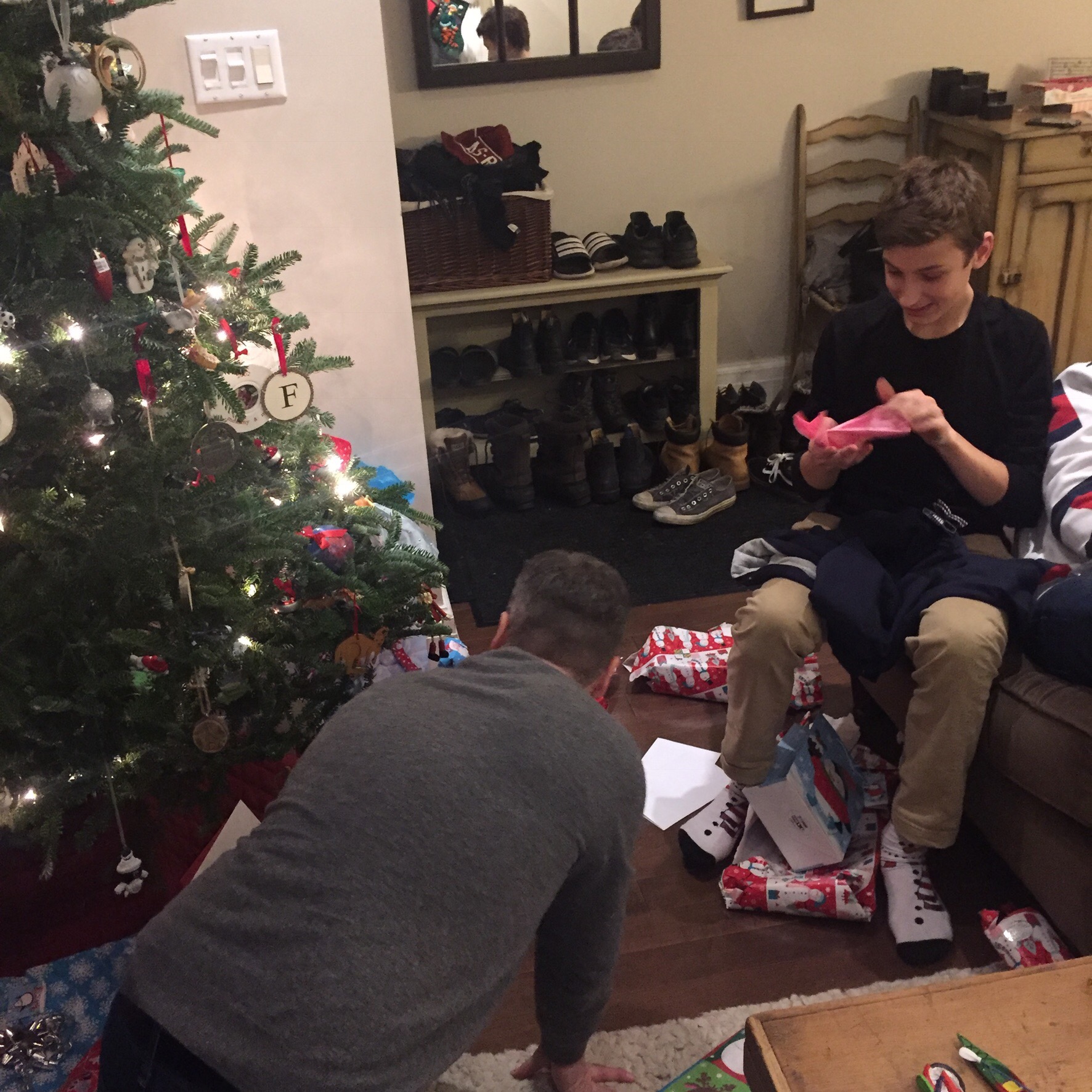 We then had our Christmas eve buffet.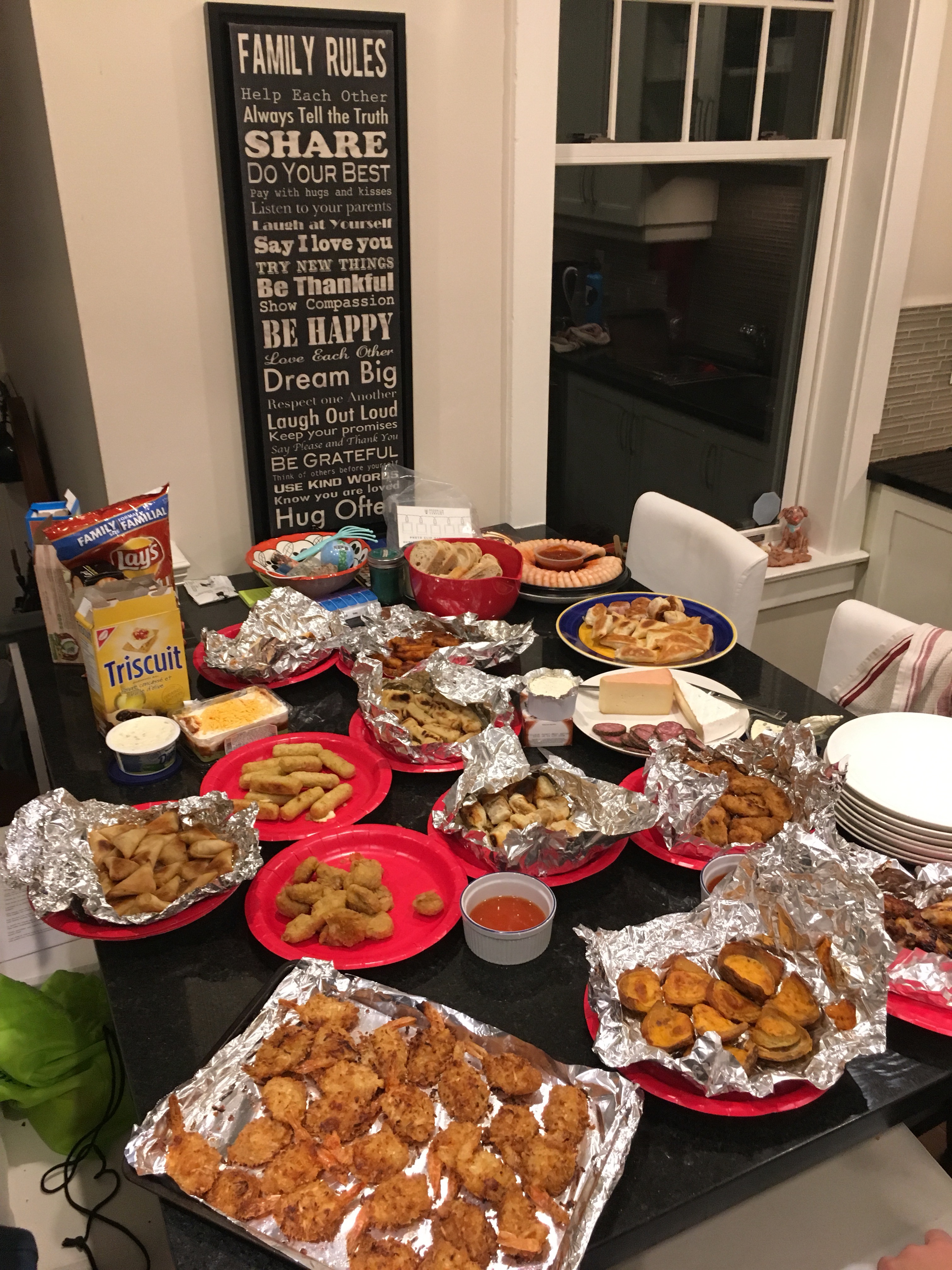 The long story of the buffet was in my Mom's German family tradition, the Christmas Eve buffet was herring salad, cheese, meats, breads, tortiere, deviled eggs etc. Growing up, I hated all those things, so when we stopped having Christmas Eve with our extended family, I asked my Mom if she could throw in some chicken balls for me…. the year after we added spring rolls, and then eventually every single hors d'oeuvre you can imagine! We still have the bread, meat and cheese, but that's about it from the original buffet! I reall should bring the herring back….
We missed having my mom and sister here, but knew they were having a good time in Ottawa with my aunts and uncles and cousins (with the original buffet!)
That night, we climbed into our Christmas pajamas, and watched a movie together (Love Actually).
I loved this view: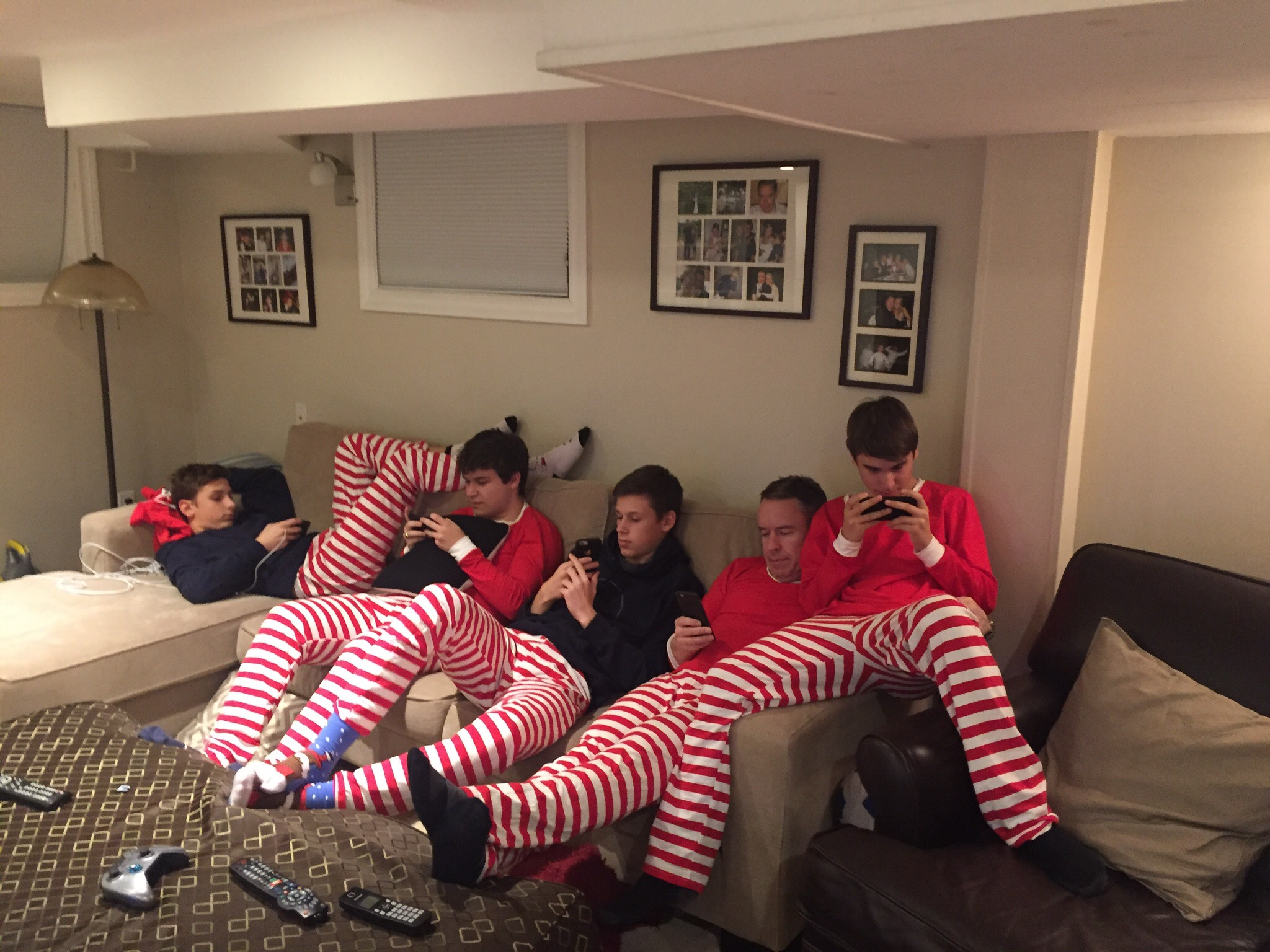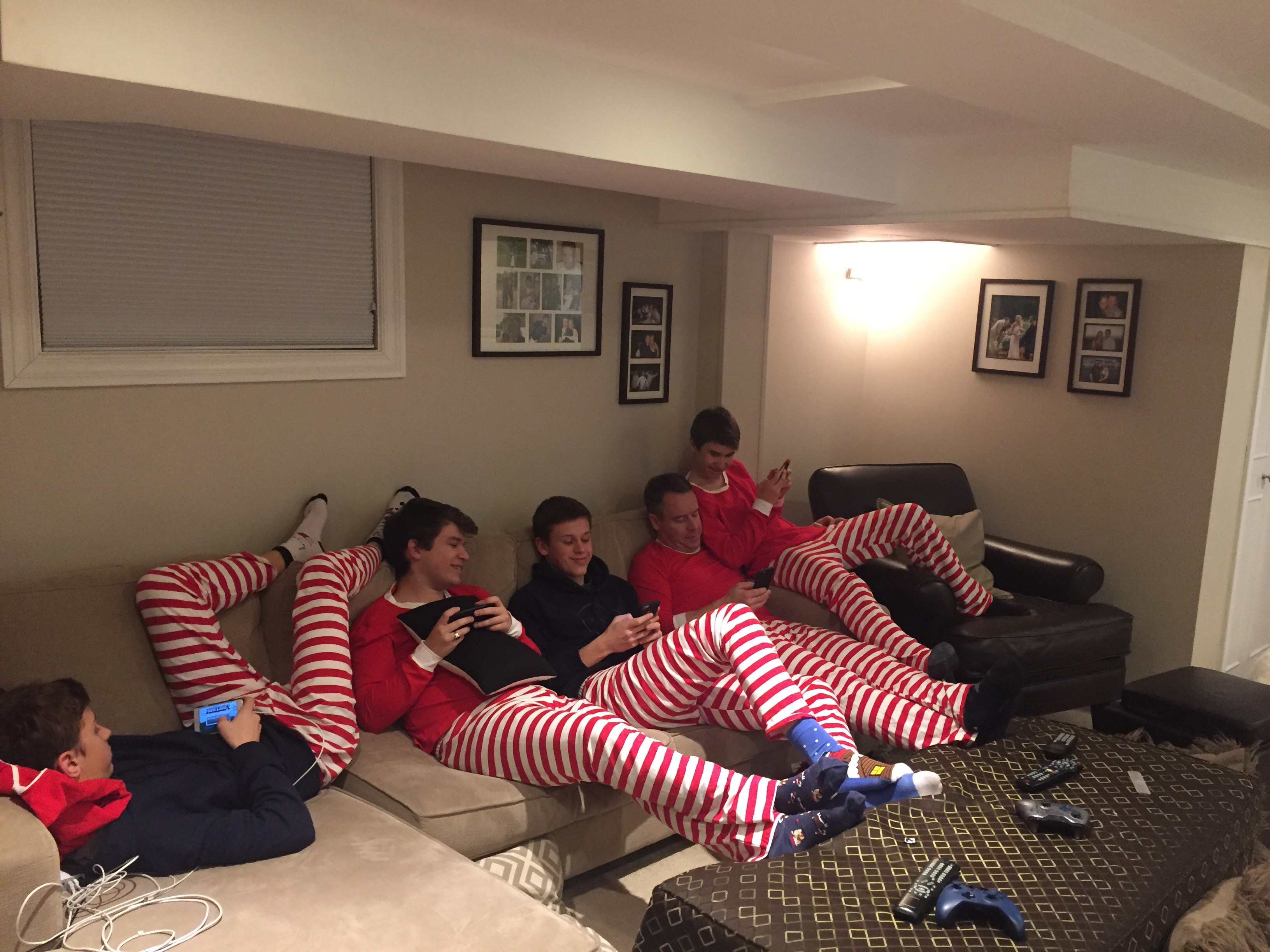 Zandra and I were dressed too: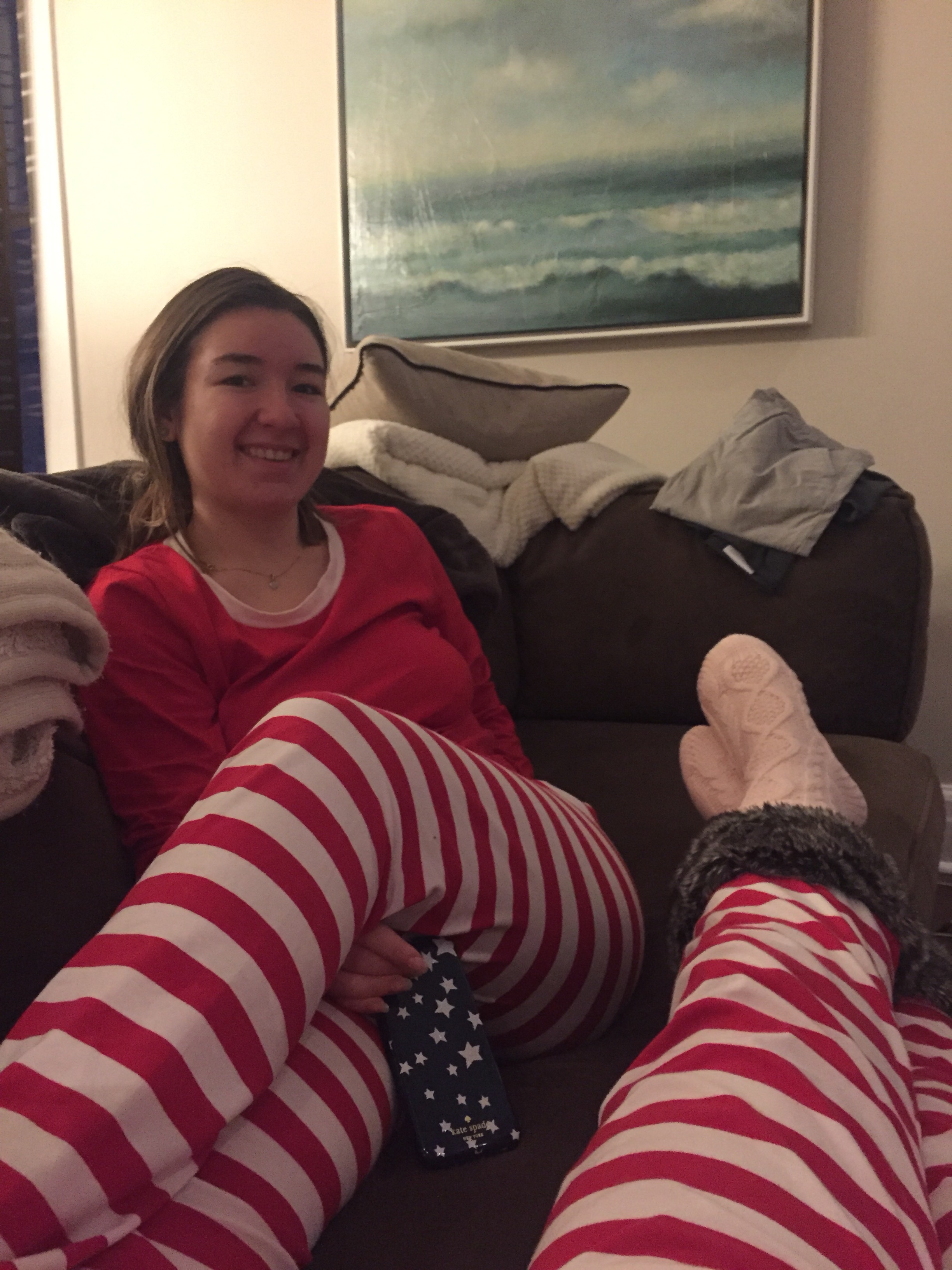 It's a pretty late night for Santa when you have big kids. They don't tend to want to go to bed too early and we all know Santa can't come when kids are still awake.
Reggie was intrigued: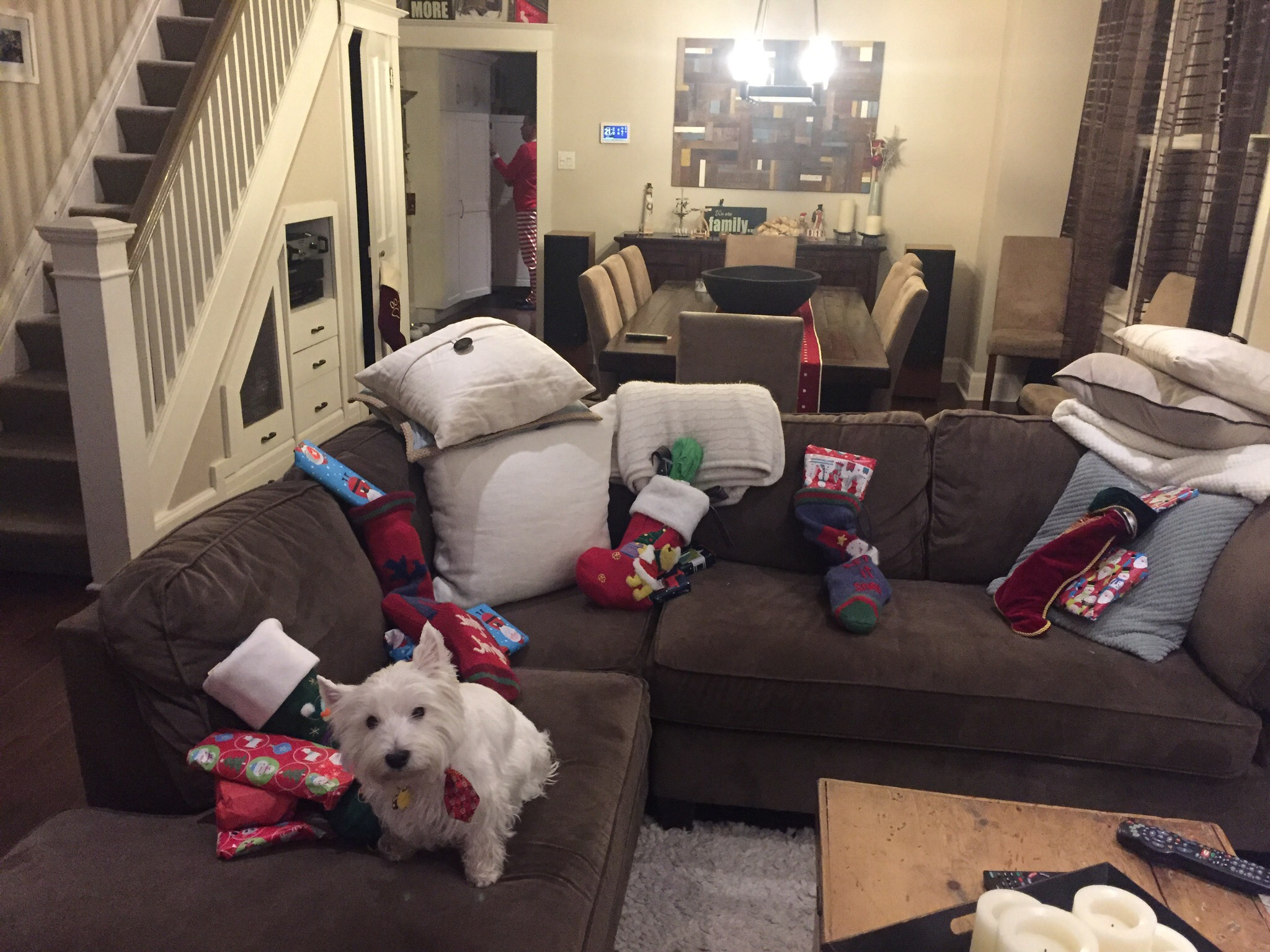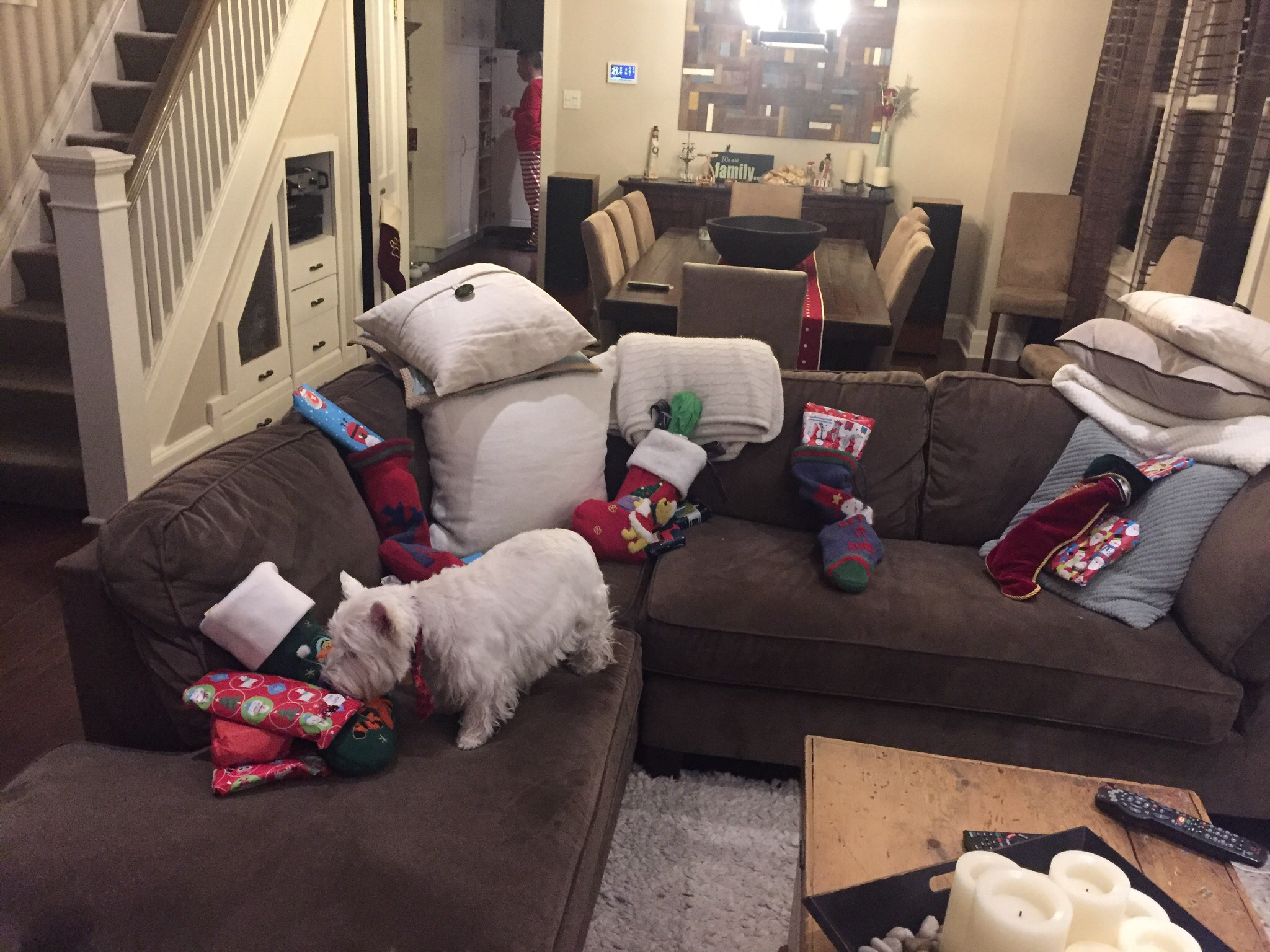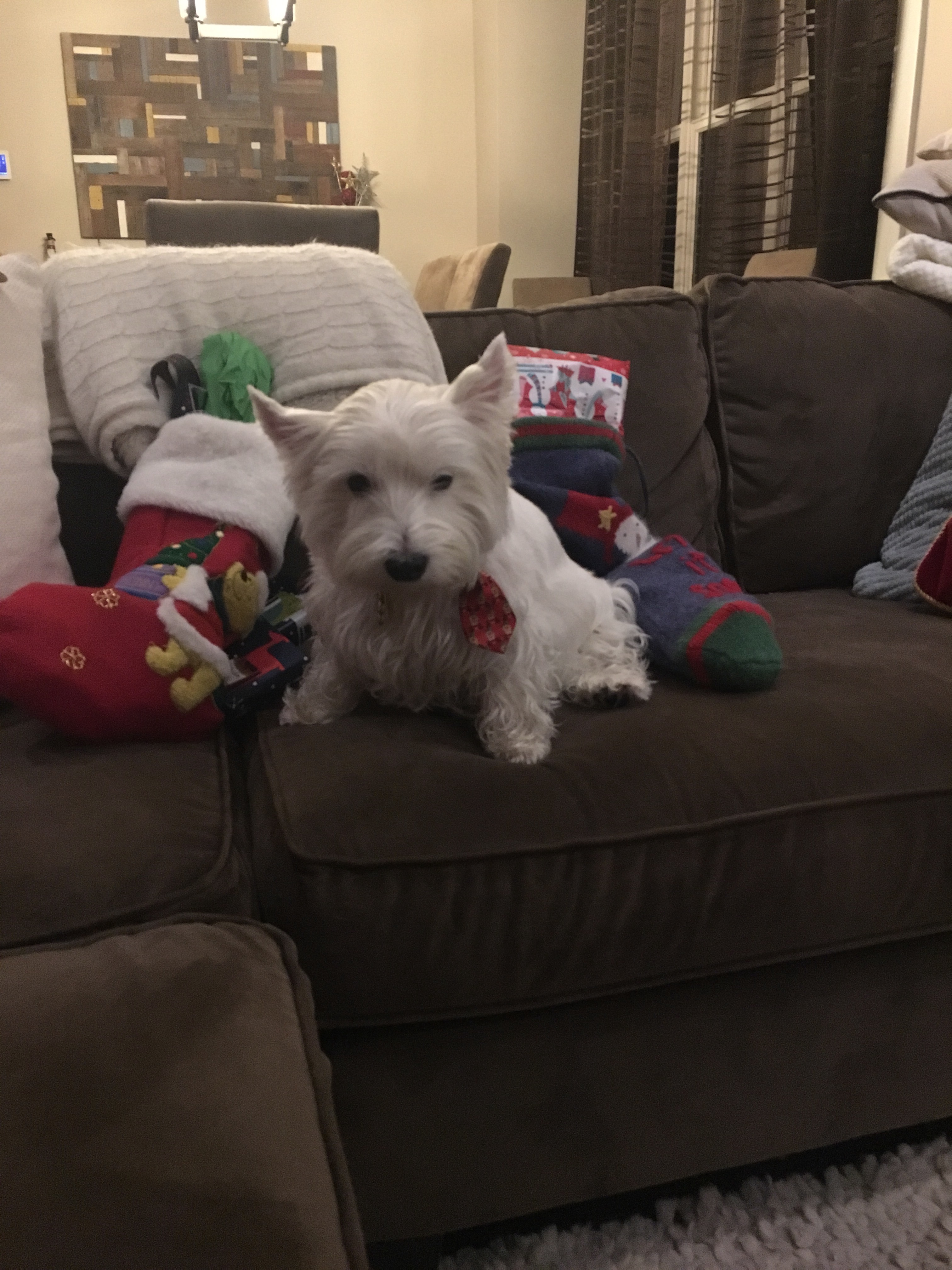 The next morning we all woke up for stockings and Santa gifts.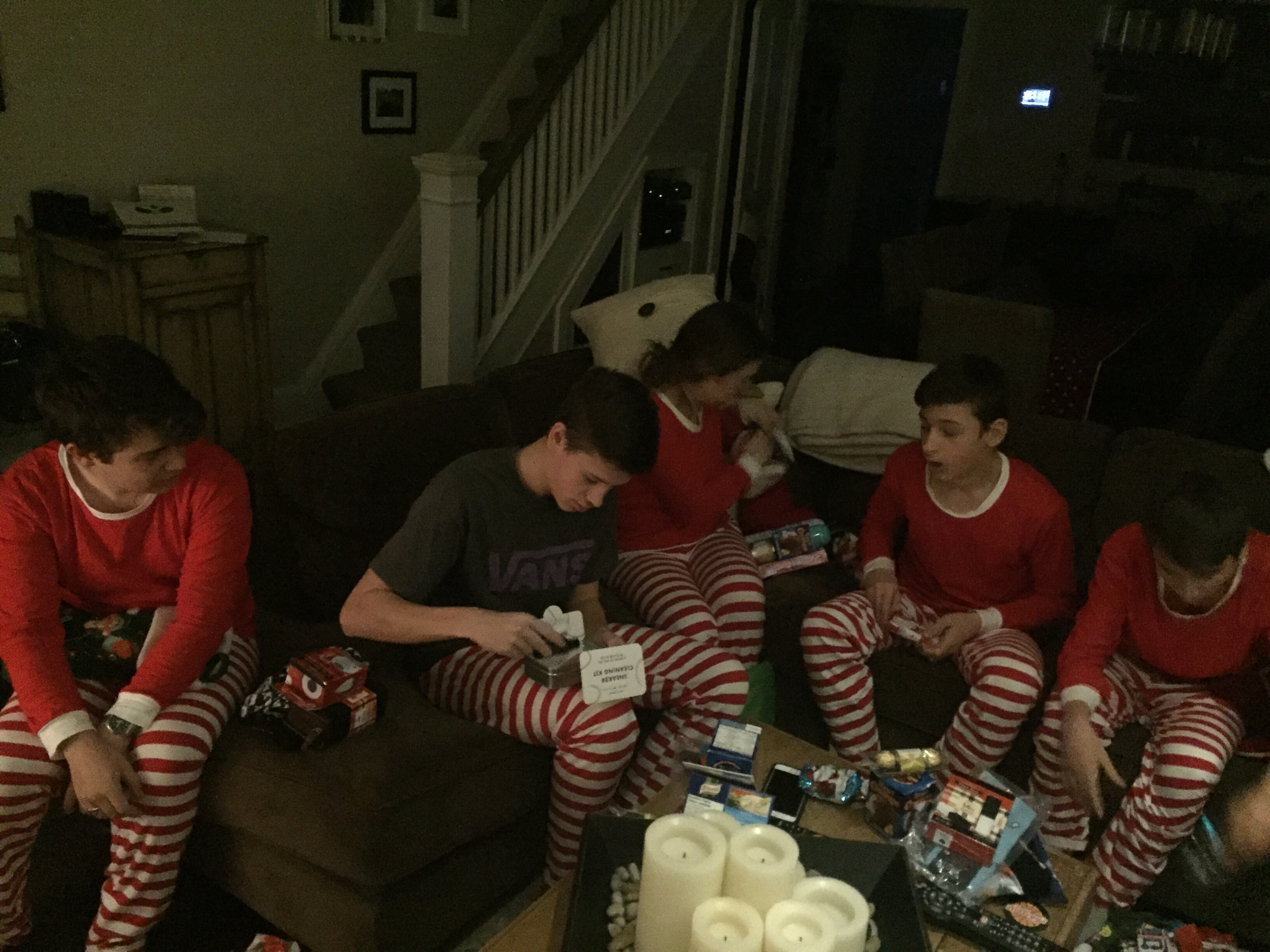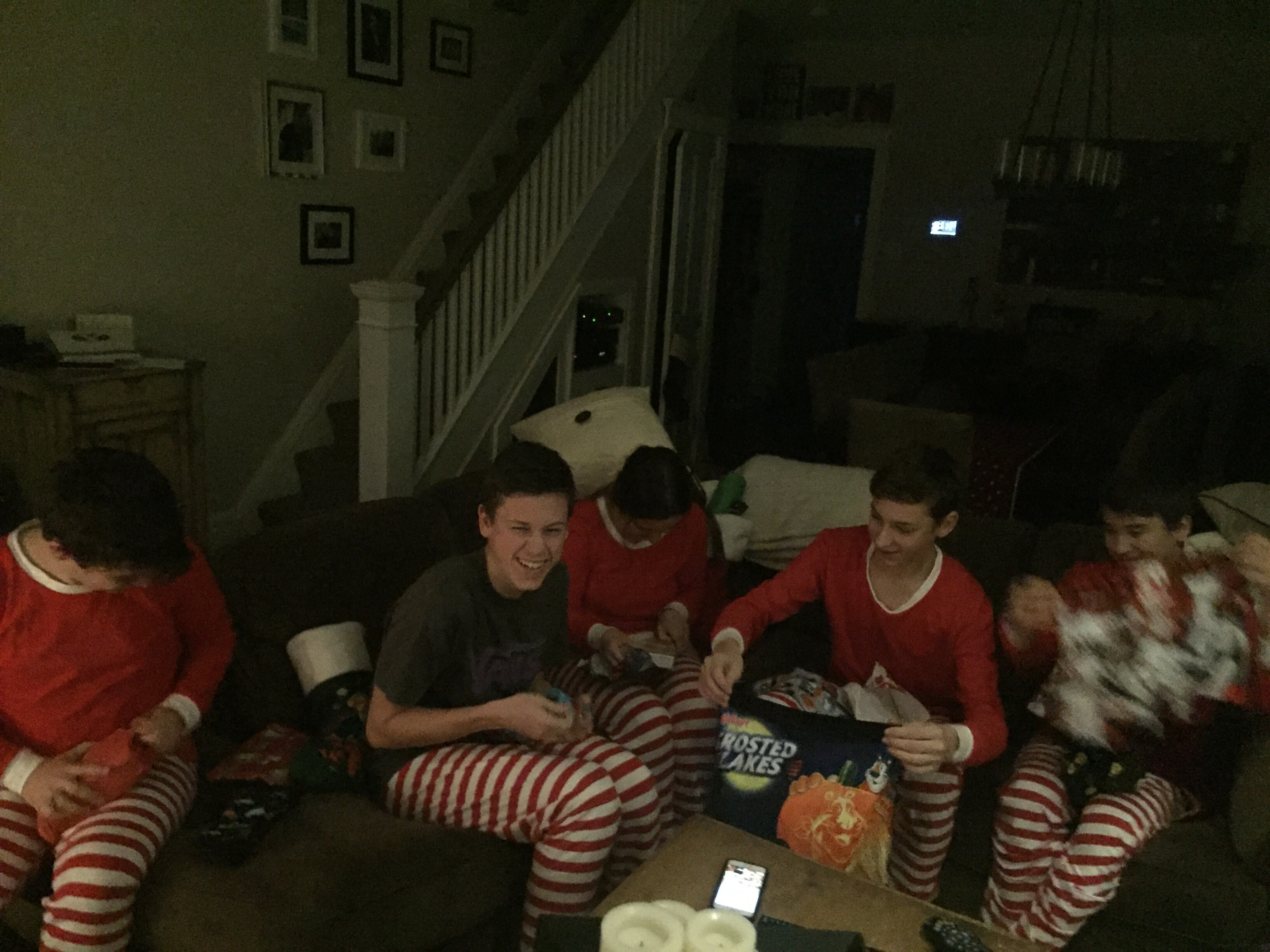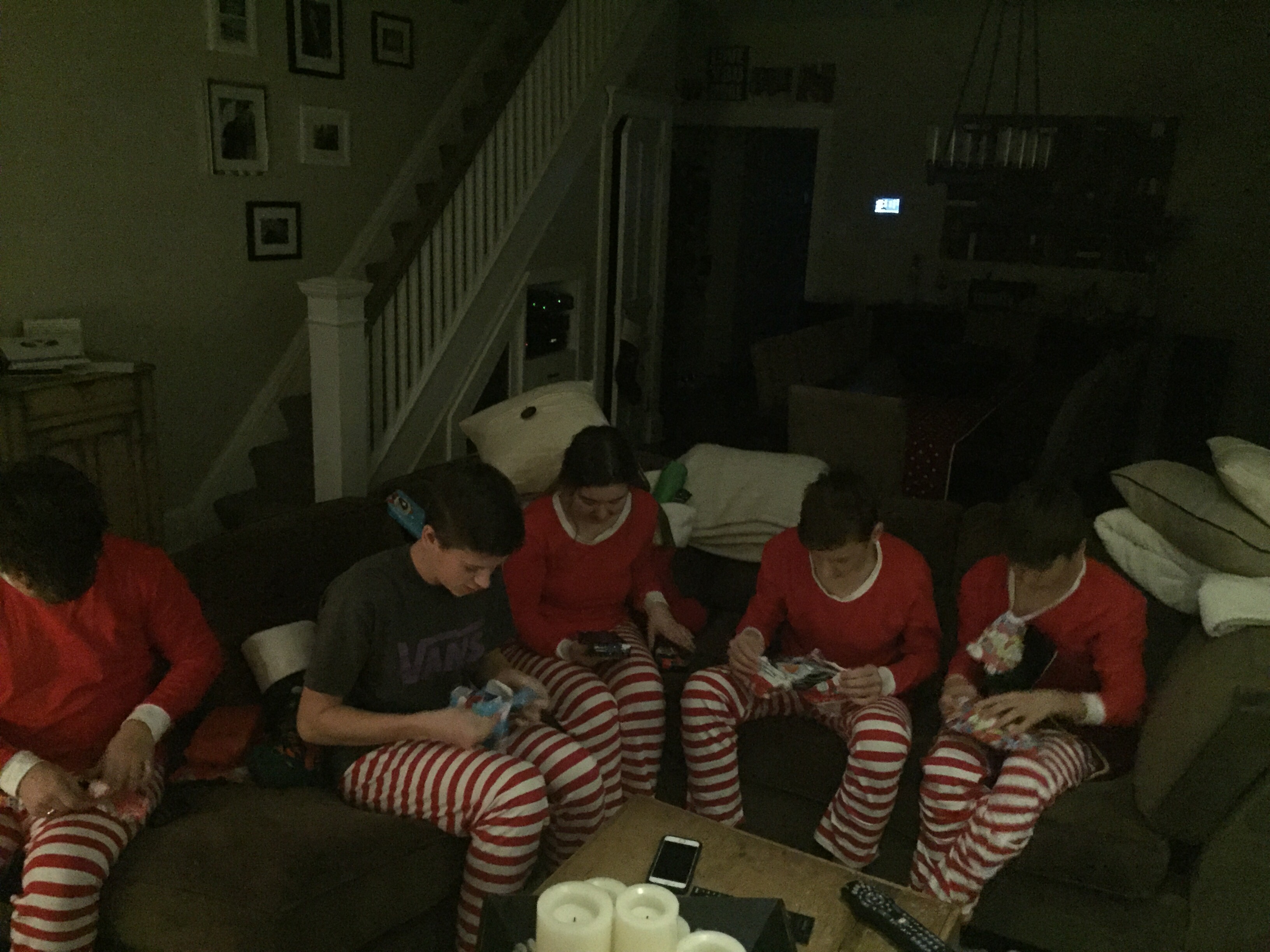 We then had our Christmas breakfast (wifesaver, cinnamon buns, butterhorns and chocolate milk), and the boys were on their way to their dad's by 9:45 for their next Christmas!
The rest of us just spent some time relaxing, until Rob's mom and sister came for Christmas lunch. They stayed until later in the afternoon. The kids then left in the evening to go spend some time with their mom and grandma.
So we just had Reggie: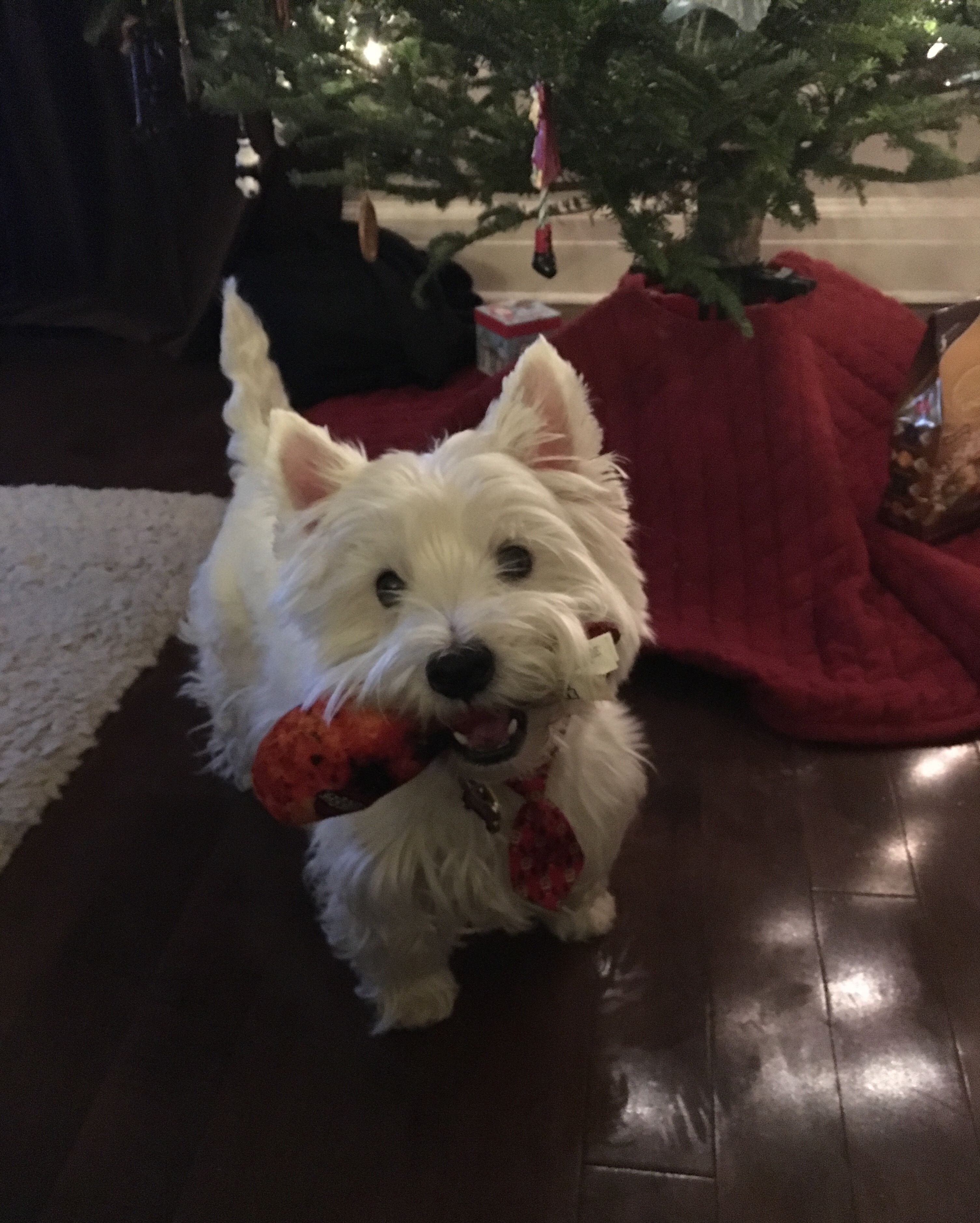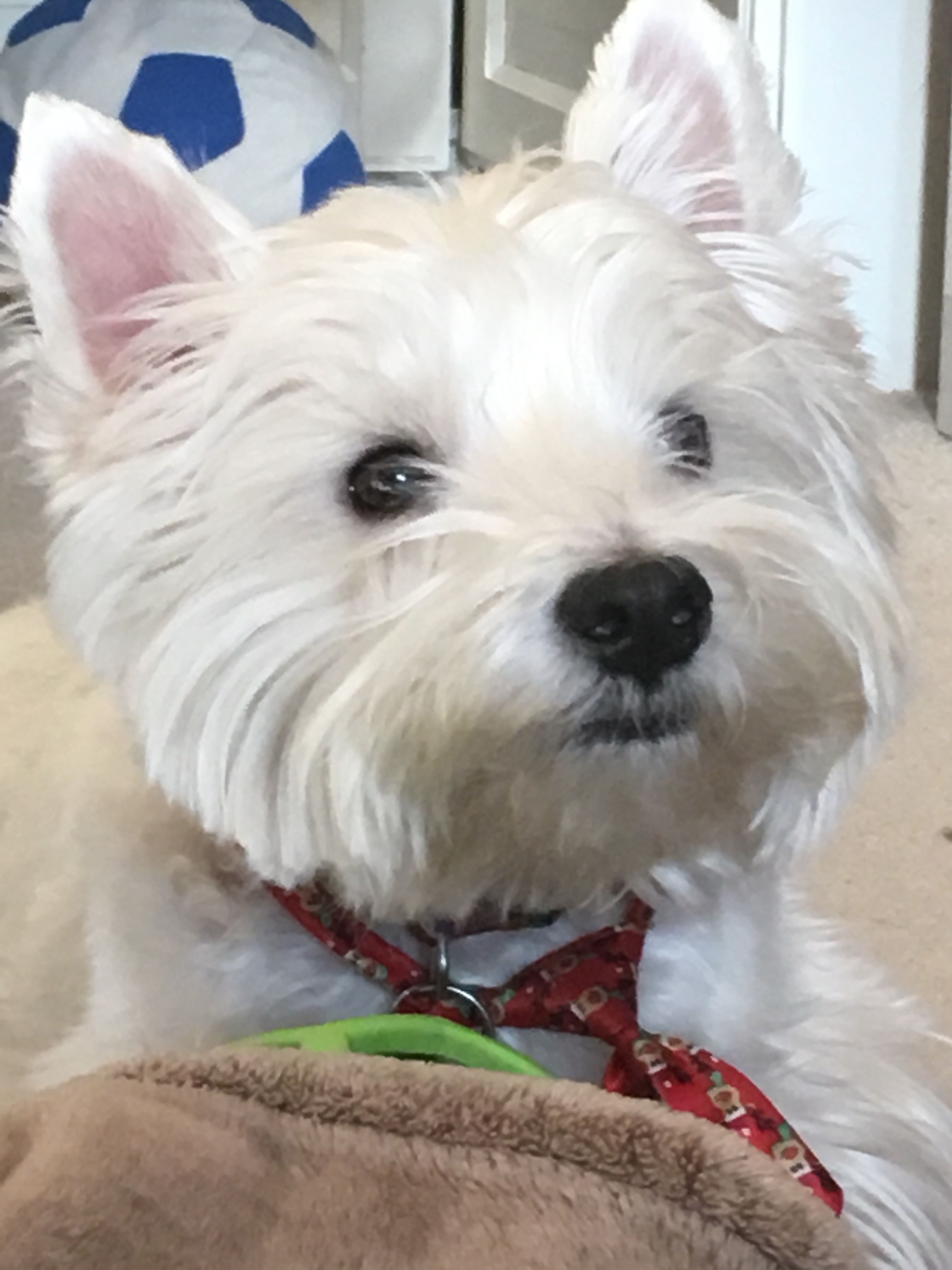 Since Christmas, we've been enjoying a full house of teenagers (and their friends), having some meals together, and generally just relaxing. Josh did go to soccer day camp for 3 days, we did some shopping, Zandra and I went to see a movie, (as did Josh with friends), and they've all been out and about in the city with friends too (Zach even braved skating… brrr).
Another nice Christmas!