Every year we kick off our holiday celebrations with watching "It's a Wonderful Life".
It gets us into the spirit of Christmas.
Throughout the rest of December we also make sure to watch some of our other favourites, including Elf, A Christmas Carol, and Mr. Krueger's Christmas. This kids also watch things like Deck the Halls, Jingle all the Way, The Santa Clause, and Elf at least a dozen more time. (This year we also squeezed in the Sound of Music. I think we could out do the Von Trapps. You should hear us sing Do Rae Me Fa So La Ti, and Captain Rob can sing a mean Edelweiss.)
This year was no different. Because we only have everyone every second weekend, we have to get started early in the season as our Saturday night movie nights get taken over with Christmas parties. So, this year it sort of snuck up on me and all of a sudden, on November 23rd, the kids announced we had to watch "It's a Wonderful Life" or we would not have enough time! What?!?!?
So we did. Of course, they made me run to the store to get all the treats that we usually eat while we watch it. Apparently that has become a tradition too. Note: Never bring a teenager and two tweens with you to the store to buy treats for movies. Or, learn to say no. This is what it looked like: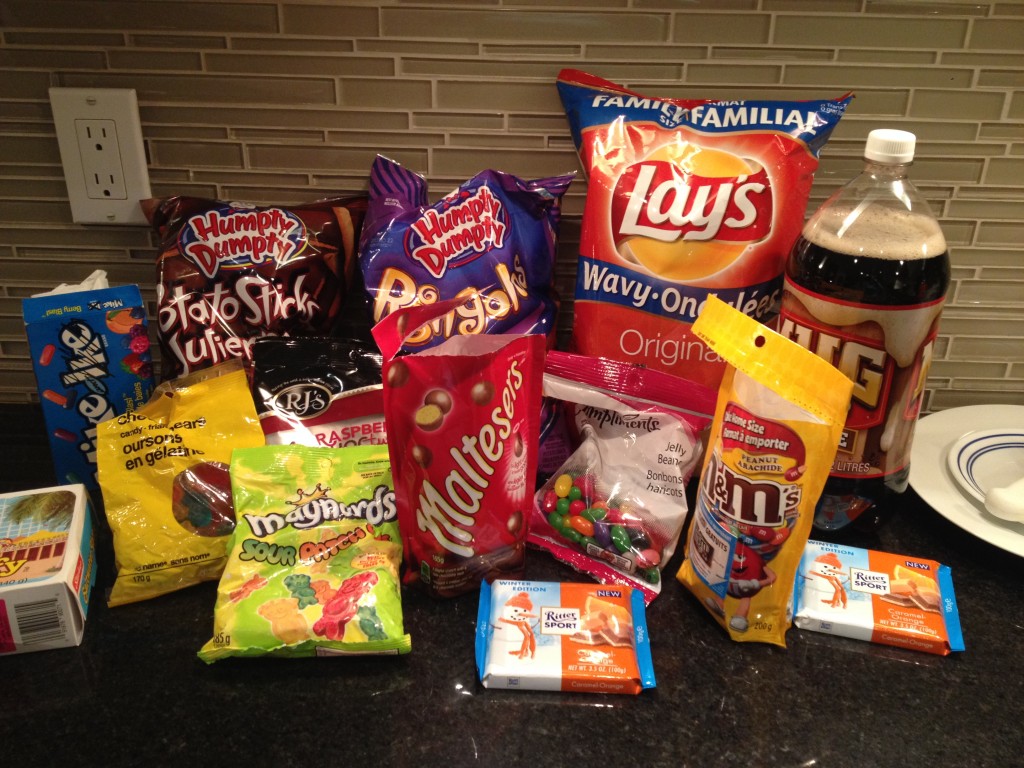 The check out lady literally told me that that was a LOT of candy and instructed the kids to rinse their mouths out with water immediately after all these sweets, before even brushing their teeth. Of course, the kids have to respond to her by saying things like, "Oh, we don't worry about stuff like that. We already have a lot of cavities. They aren't so bad." Funny guys. Funny. And then the check out lady handed me mother-of-the-year award.
Not.
I didn't care to go through the explanation that I actually have 5 kids and  not to worry because we don't eat all the candy…but she had already cast her judgement:) And, I must admit, it looks bad: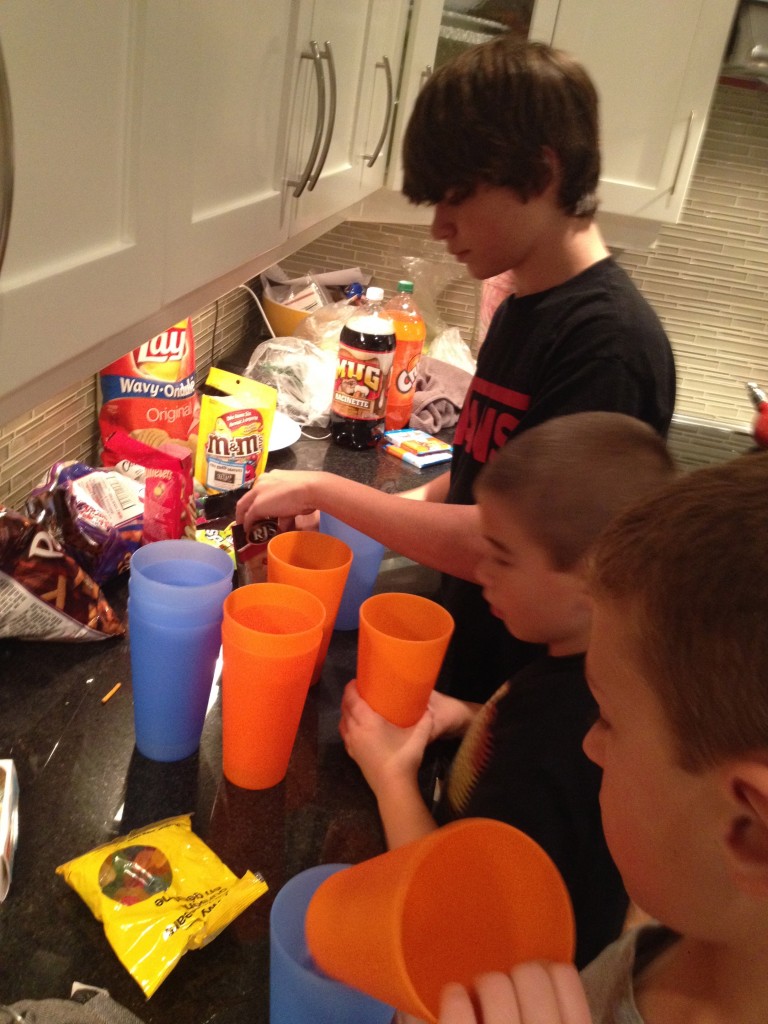 Nonetheless, we arrived home and the kids set up camp. I love that they still love having "Sleepovers" in our family room. It's the best. I hope they never outgrow it….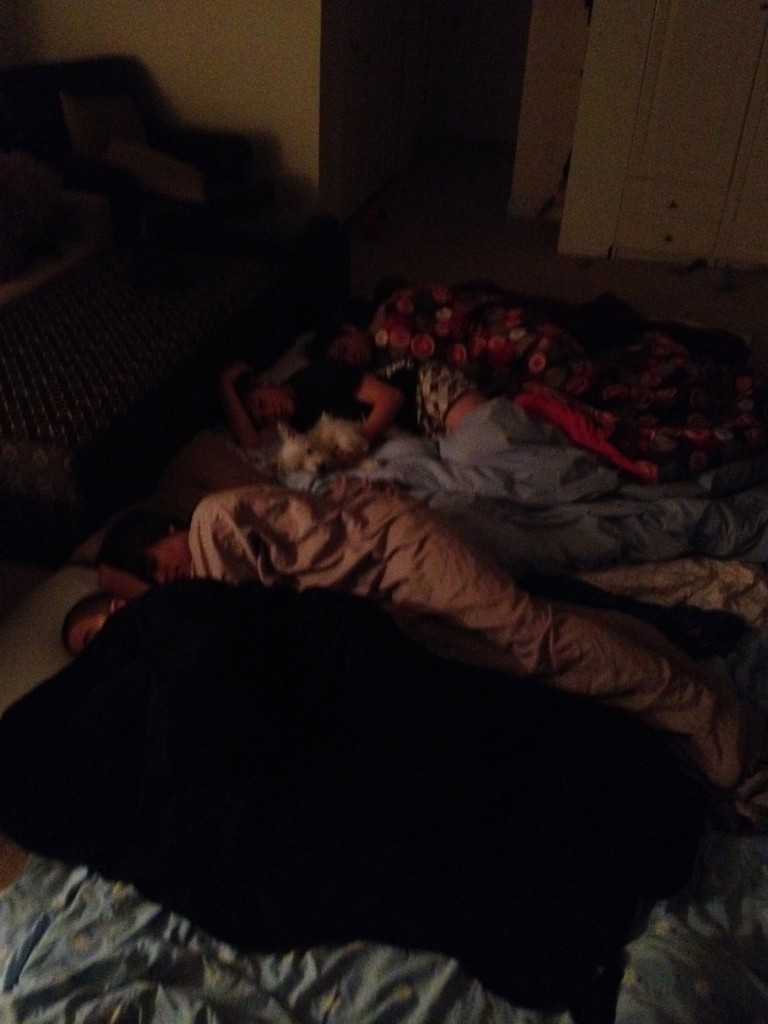 And that was the start to our fabulous Christmas season!
It certainly is a wonderful life.