Back in Lake Powell, I had a favorite word:
GRIT.
Rob called it "my word of the week".
I did use it a lot , and continue to do so.
It's because I worry that there is not enough GRIT in our home.
And not the dirt kind. I think we got that covered.
While in Lake Powell, we hung our towels over the railing on the second level. When it got windy, we worried they would blow away.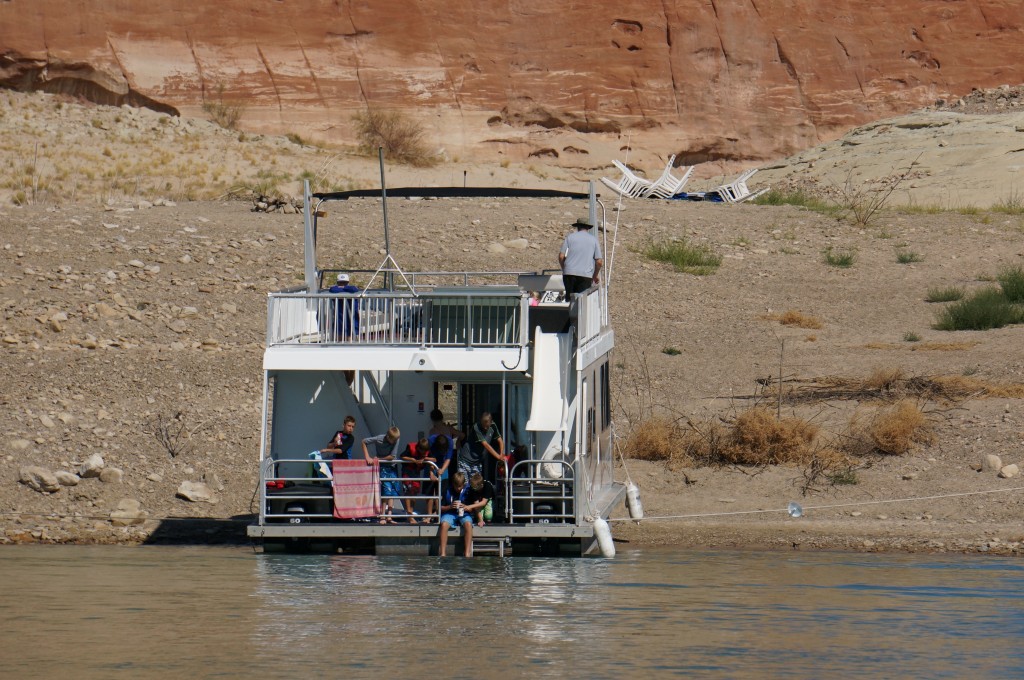 Which one day, one did. One of my kids came down from the third level to where I was on the sun deck. Here's our conversation:
Kid: "One of the towels fell into the water."
Me: "Did you go get it?"
Kid: "No. It sunk"
Me:" Did you see where it fell?"
Kid: "Yup", and he pointed to the spot.
Me:" Are you going in now to get it?"
Kid: "Nah,…it sunk. I think the water is deep there."
Me: "You are not even going to try to get it….???"
Kid: "It's gone. It sunk. I think the water is deep there."
I got up from the 30 seconds of relaxed sitting I had been doing, wandered into the water, and walked around for a bit, searching for the lost towel.
My niece, who had overheard the conversation, jumped in with goggles and started searching with me.
Within 30 seconds we had located the towel. And another towel too!
I was truly annoyed by this experience.
On a very deep level.
Fast forward a few weeks and a couple of other experiences really impacted me:
People giving up so easily when the task is hard.
People not willing to try new things.
People complaining that a certain task is "not them", so they shouldn't have to do it. (Ummm, really? How old are you? You already have decided things are "not you?" I'm still figuring out "what's me!" )
People thinking that life should be easy and the past is the past so they shouldn't have to live with the consequences.
People thinking we push too hard as parents and as a result perhaps the parenting schedule should be reconsidered so that they can avoid difficult things (Icing on the cake that one.)
People saying whatever they can say and manipulating what they can to get out of hard situations.
I guess typical teenage stuff, tossed with a dash of divorce related issues and topped off with consequences of hostile communications of divorced parents.
Nonetheless, all these experiences have a common element in my mind: GRIT. Or lack of.
There is a fantastic Ted talk about Grit you can find here.
Grit, by definition, is courage and resolve; strength of character.
I love the synonyms: courage, bravery, pluck, mettle, backbone, spirit, strength of character, strength of will, moral fiber, steel, nerve, fortitude, toughness, hardiness, resolve, resolution, determination, tenacity, perseverance, endurance.
Salman Khan, of the Khan Academy, wrote a fabulous article this past week which highlighted "Growth mindset". If you watched the Ted talk I linked to above, you will see that Angela Duckworth in the talk, shares that developing a Growth Mindset is the one way we know so far how to develop Grit. The two go hand in hand.
Go read the Khan article, and we will chat more about it next time… you can find it here.