The one thing that was so evident, was how beautiful and unique Lake Powell is. We woke up to beautiful sunshine, and couldn't get enough of the scenery surrounding us.
We watched storms in the distance, and caught a few rainbows too.
We were hit one night by a storm, and packed up all our stuff on the top deck and put it under the very small canopy.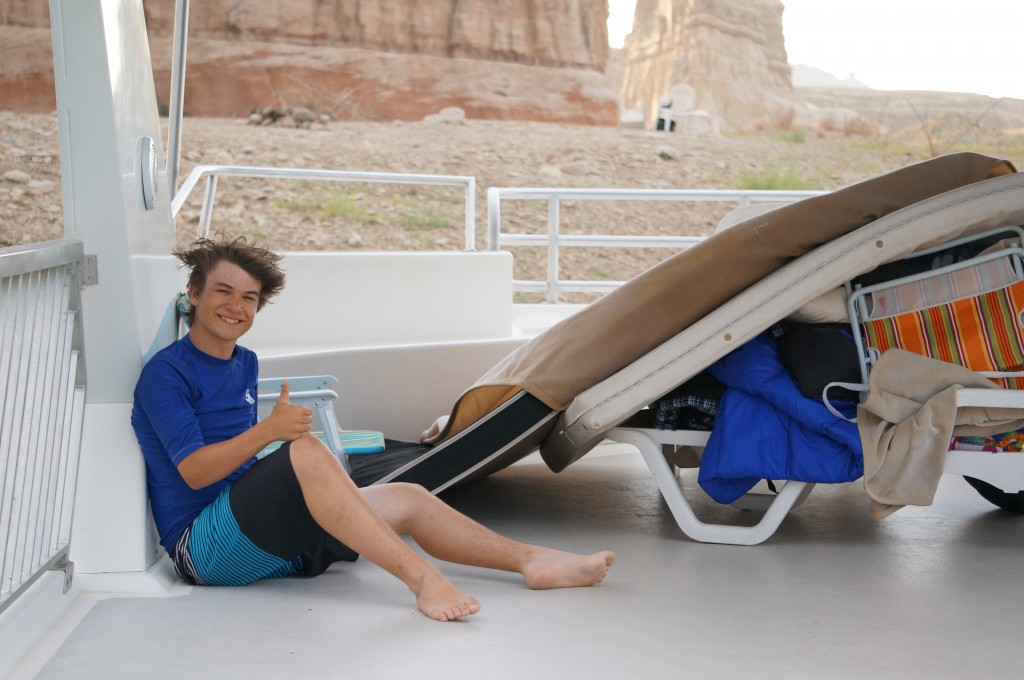 Later that night (like woken up at 2:30 in the morning with screaming winds and rain), we gathered under that very small canopy when it started raining and slept in one giant pile. It wasn't the most pleasant, but we knew it would be a good memory for us all to have:) This is what morning looked like (and it looks so much better than it actually was…)
Love this place.