Despite my lack of blogging about things, things happened in the usual Christmas tradition way….
Except, everyone is a year older, so even though "the truth is known", no one around here minds keeping the spirit of imaginary alive. And so, Quiet Elfie arrived every night.
We had our annual "walk to the church on the corner to get our Christmas tree" walk. This is the only reason we keep our wagon! So some kids can be pulled in it as we head down, and Sam can pull the tree back in it (funny that the youngest does it, but now he wouldn't have it any other way. In fact he asked me this year if I could make sure that in years ahead that it stayed his job!) Reggie didn't take to the Santa hat too well at first, but I think when he saw everyone wearing one he wanted to be part of the crowd:) The kids also got their traditional "Charlie Brown Christmas tree" that they decorate up in Zach and Gabe's room.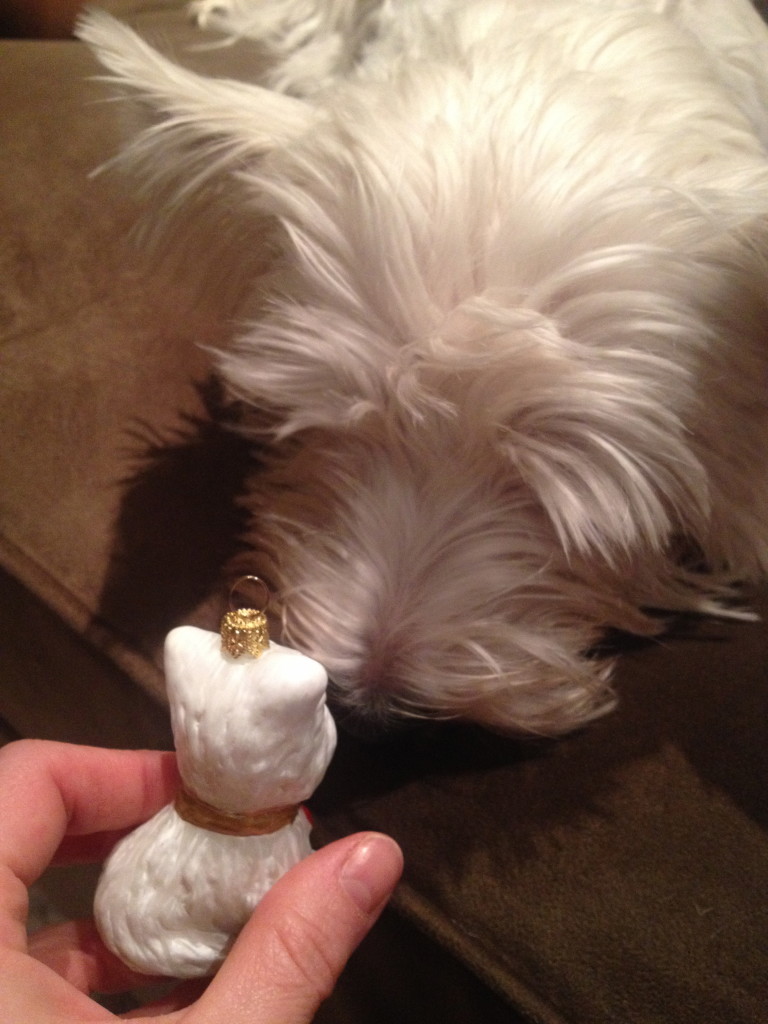 Our friends gave us the cutest little Westie tree ornament. Now Reggie has a few on our tree! He lounged under the tree while we decorated it!
We had to find a night to squeeze in "It's a Wonderful Life", and of course we did, with treats and all, but I didn't get a picture:( Gabe has a part time job now and Zach has been babysitting, so it is hard to find a night where we all are able to just chill!
Secret Santa was well under way…lots of random candy and chocolate, toothbrushes being laid out with toothpaste and beds being made.
I asked the kids what they thought about me not baking as much this year given how hectic it has been and how tempting it might be for Rob, who is so careful with what he eats. They were all fine with that as long as I made sugar cookies, molasses cookies, lemon squares, hello dollies, caramel brownies, coconutties, truffles, caramel chews…. so basically there are two things I didn't make…. (but I made two new things: oreo cookie truffles and pretzel bark). Next year, I will cut back. However, I lucked out this year having Josh and Zandra as my helpers for some recipes! And , of course, they all helped decorate the sugar cookies.
We packed up the little boxes/plates of Christmas treats and sporting our new Christmas jammies went round to deliver the cookies and sing some carols. We first went and picked up hot chocolate – of course, bumping into a neighbour who looked at us oddly in our jammies… then round to our friends – wishing we could stay longer with each one! We ended the night driving through a ritzy area of the city, admiring the lights and trying to find the best house. We dream about living there, and listen to the kids dare each other to go knock on a door and pretend to be collecting money…. (yes, my beautiful children plotting to be con artists….I must say though, their tactics are hilarious…Zach has this new thing that he spews random facts about things that he makes up in such a believable way – it's actually a whole other blog post!)
We had a few Christmas parties to attend (but only got this pic of the youth Christmas party). Small group of youth, and Rob is now in charge of the Young Men, so he is in full swing of planning all these fun activities for them all!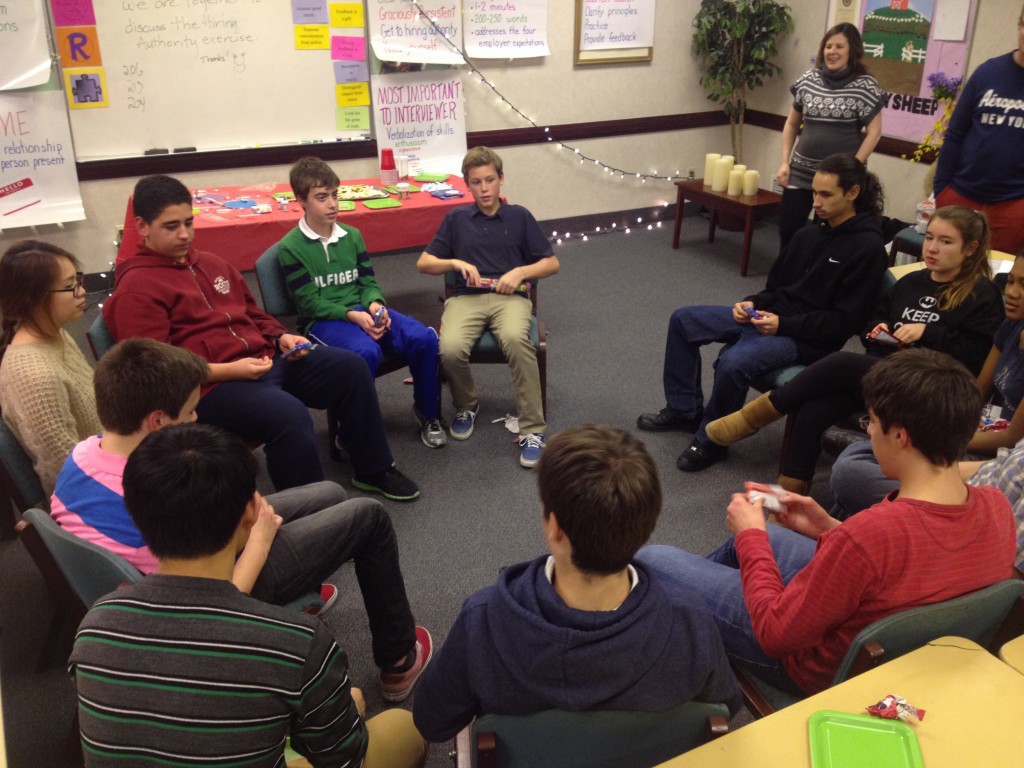 For another activity (same night as the Youth Christmas party), the little boys participated in making the desserts for the Christmas party for the women in our church congregation. Good little bakers! They love this stuff…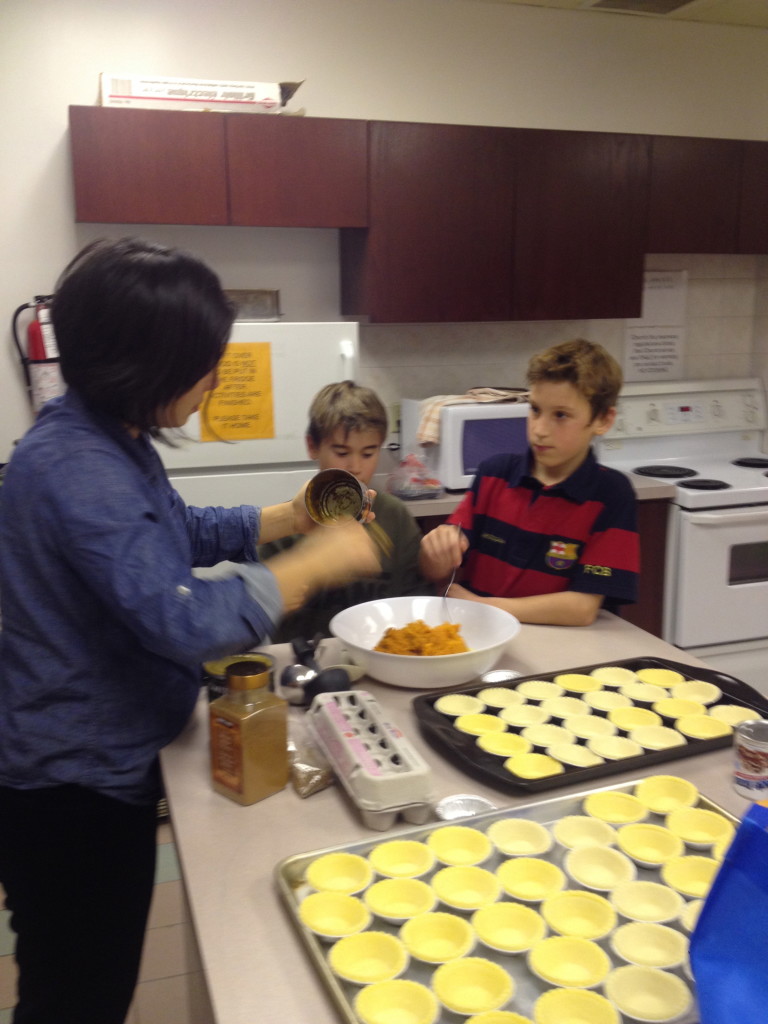 We also decided to have a slimmer Christmas this year and help out a family in need. I loved that the kids were excited about doing this, especially about the toys we bought for the kids.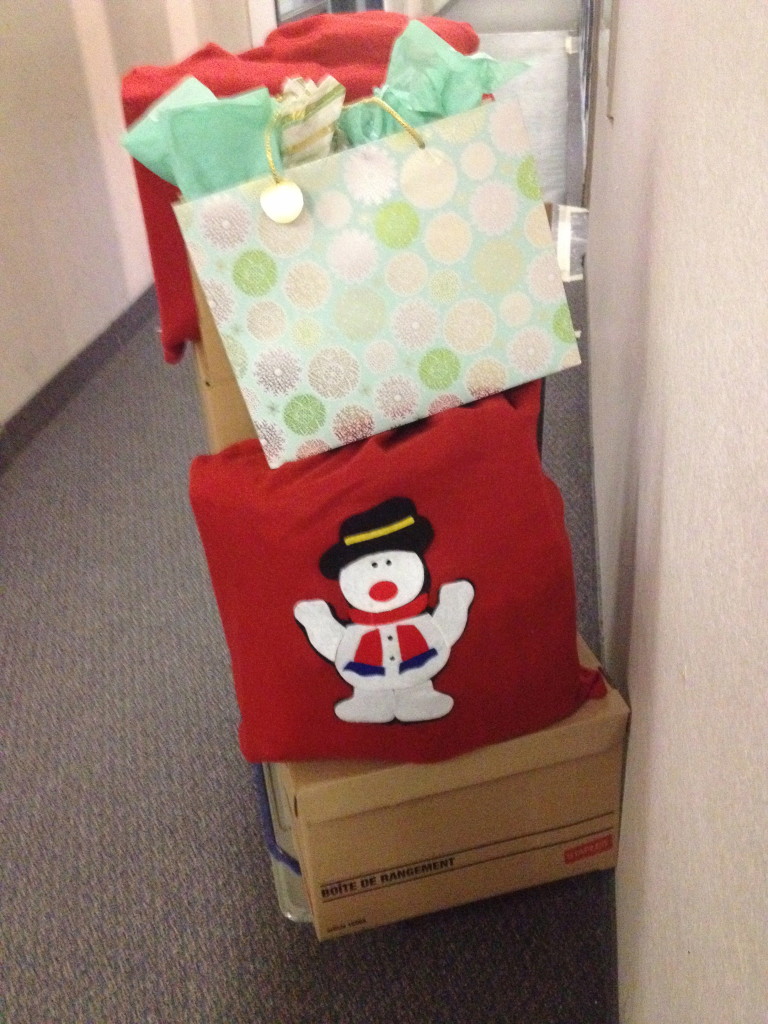 In the mornings, we have been trying to catch a bit of the true spirit of Christmas. Someone last year from Church gave me a daily scripture that captures the qualities of Christ, so we tried to read that (and almost made it all the way to the end!)
Of course, Rob and I went on our yearly date to the "Festival of the Carols." Beautiful as ever.
That about sums it up for now….