I remember clearly when my sister Sarah was born. I was thrilled to have a little sister. I remember my brother bursting into my room and announcing "Mom had her baby!" then miserably add, "It's a girl". He, obviously, wanted a boy. But it took a few seconds for us to both fall in love with her sweet spirit.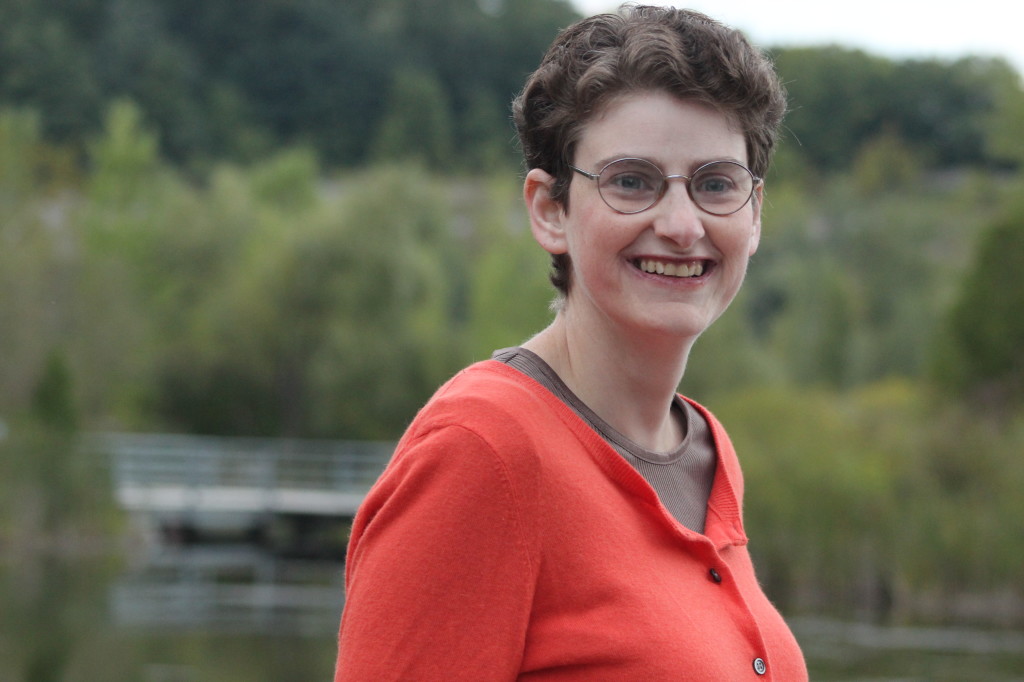 Several months later however, my grandmother noted that my sister wasn't reaching the milestones as expected.  And so began the long journey of discovery leading to a diagnosis of Cerebral Palsy, with both cognitive and physical manifestations.
Sarah, or as my kids affectionately call her "Auntie Di" (when Zach was little, "Sarah" was too hard for him to say, so he called her "Di". Not sure why, but it stuck and years later she is our "Auntie Di"), is one of the kindest, most compassionate, caring people you will ever meet. Years of therapy, hard work, perseverance, and enthusiasm have  allowed her to lead a very respectable life. With support, she completed high school, has always been an active participant in our Church (The Church of Jesus Christ of Latter Day Saints), and since finishing school has always "worked" through government training programs (making a pitiful $130 per month) at institutions such as Winners, Celestica, West Island Readaptation Centre, Brunswick Medical Centre or currently, stocking shelves at a food bank. She loves to serve, and even though her disability has prevented her from working and leading a fully independent life, she has made sure she is a valuable contributor in society. She resides with my mother in an English speaking town just outside of Montreal, Quebec, in the same house my brother and I were raised in as well.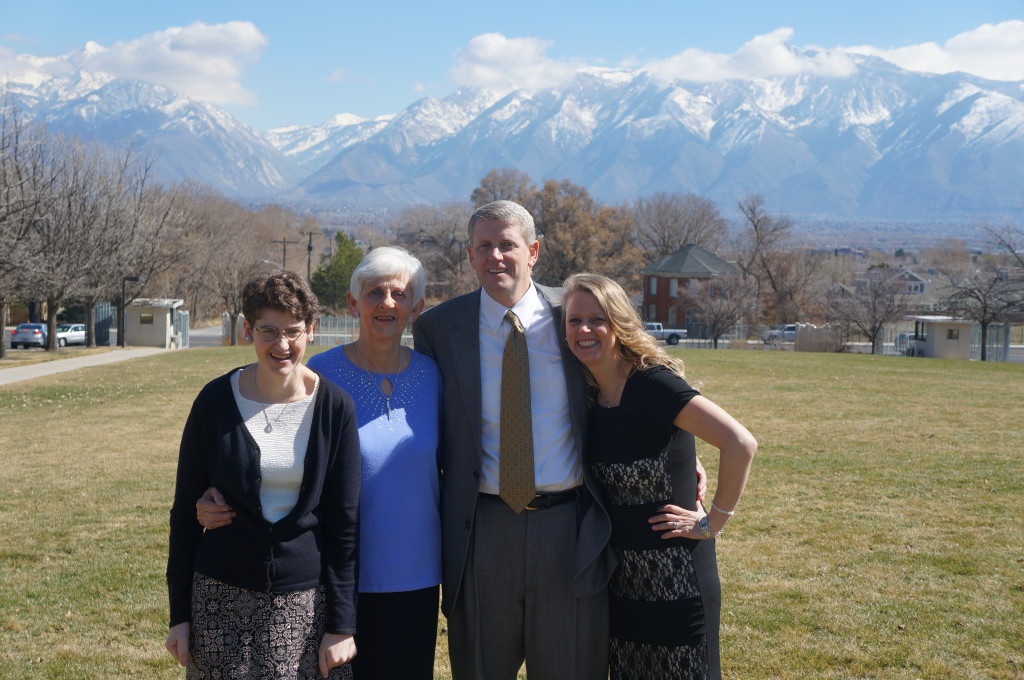 At the age of 18, in hopes of developing her independence as she became a legal adult in Quebec, Sarah applied for social assistance. Knowing that she would never be able to work and be self sufficient, this was her only option of income given the physical and cognitive challenges that her Cerebral Palsy, coupled with a later diagnosed seizure disorder, that was available to her. Along with the limited funding provided by social assistance of $918/month (an amount that no one is really able to live off of, never mind when extra support is required), Sarah was also eligible to have her monthly medications covered by the Quebec government.  While not receiving much money on a monthly basis, she was able to have some level of independence. Given she lives with my Mom, who is a pensioner and a widower for the past 12 years, Sarah has taken pride and ensured she uses her own money to pay for things like her public transportation, clothing, personal affects, entertainment, as well as contribute a portion for things like food to help my Mom out.
When my father was alive, both he and my Mom were always very concerned about Sarah's future. Knowing she would not be able to live independently, they worried what would happen to her when they both passed away. When my Dad passed away in 2003, it became more of a worry. I reassured my Mom that I would be Sarah's guardian, however the logistics and reality of doing that are a bit tricky when you live in another province and have 5 kids of your own. A couple of years ago, my Mom and I began some estate planning to ensure that Sarah would be taken care of. At that time, my mother let me know that over many years she and my Dad had saved a little bit here and a little bit there and accumulated some money that they wanted to save for Sarah's future. Although not much money, it was something that could be used for Sarah's future.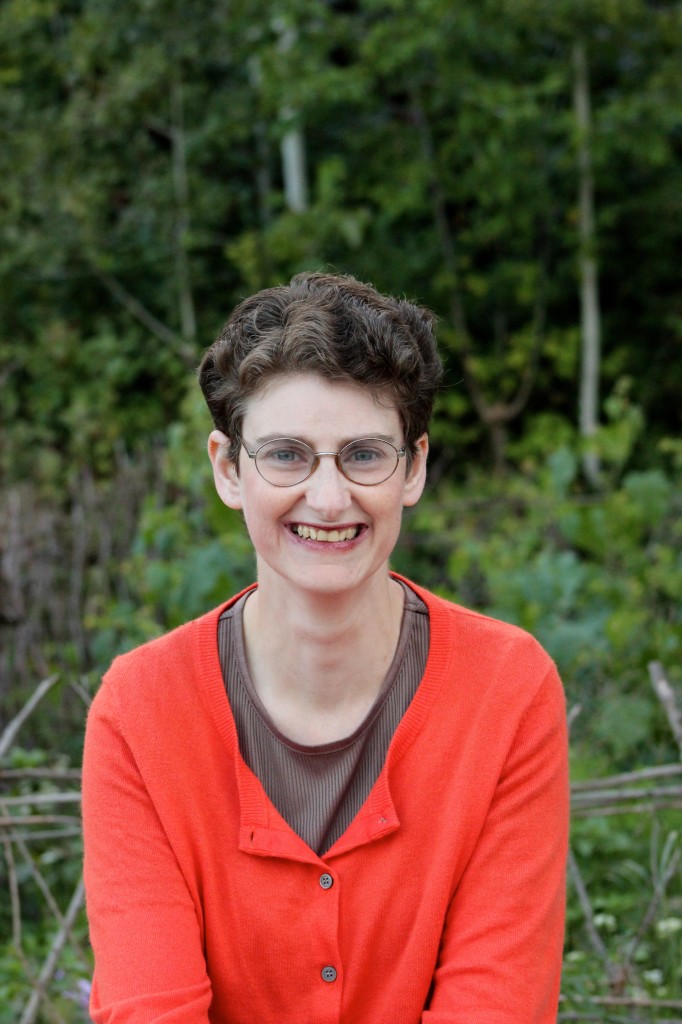 I did a bit of research and found out that, in Canada, you can establish something called a "Henson Trust" (sometimes called an "Absolute Discretionary Trust") designed to benefit disabled persons. It is set up to protect the assets of a disabled person, as well as protect the right to collect government benefits and entitlements. The person who is disabled, has no direct access to the money, rather the trustee of the trust will only disperse funds in the event that they are needed. They often do not disperse the funds directly to the person who is disabled, rather use these funds for things such as assistance or resources that the person may require, and that obviously their meagre social assistance payments would certainly not be able to cover. In our case, although a modest amount of money, we decided a Henson Trust would be ideal to set up for the future to set aside money to help pay for personal support workers, additional caregivers, nurses and other services that Sarah would no doubt need when my mother passed away.
Unfortunately, like many things in Quebec, a Henson trust does not exist. Although it has been around and recognized since the late 80's in the rest of Canada, it is not used in Quebec. We finally found a lawyer who informed us that although a "Henson Trust" does not exist, you can create a similar trust  entitled an "Absolute Discretionary Trust" which essentially has the same terms and conditions. We created it. My Mom took the savings that she had been saving for Sarah and moved them all to various accounts under the "Sarah Ruth Davidson Trust" in 2012.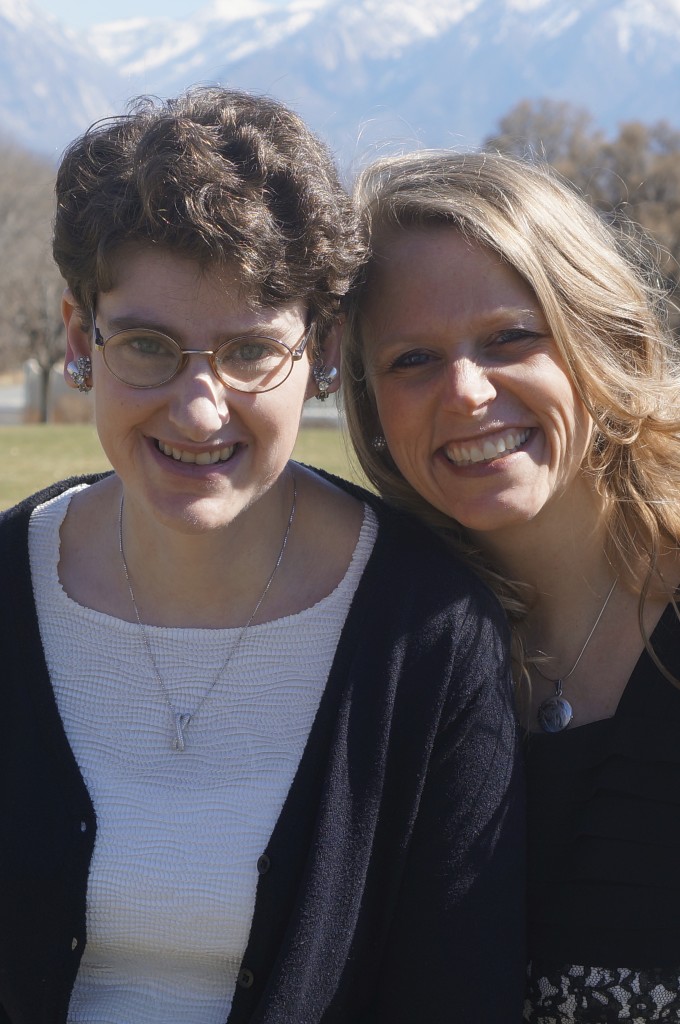 Shortly after, the Quebec government got wind of this new found trust account. While clearly labelled as a trust account, and clearly set up as an Absolute Discretionary Trust Account, they insisted that my sister now had too much money to qualify for social assistance (she is only allowed a maximum of $2500 in her bank account) and cut off all her social assistance funding and medical coverage in December 2013. They would not consider any arguments presented by my Mom (as Sarah is not capable of defending or representing herself), and my Mom was forced to engage a lawyer.
Sarah's lawyers have attempted many times over the past 15 months since she was cut off to get her reinstated, but to no avail. The Quebec government has insisted that Sarah must use up her "trust funds" and in fact has also demanded back pay for funds she received the year prior!
In the interim, with no sources of funding for my sister, and no medical coverage, my mother has withdrawn some money from the trust fund to pay for incidentals, and the government now has the nerve to be accusing my mother of inappropriately "taking money from the trust fund" and are trying to force her to account for every cent that that has been used. Ironically, the majority of the money that was removed from one account in the trust fund (a chequing account), was merely transferred to another account in the trust fund (an investment account), not into my mother's pocket as they have accused her of.  However, some funds have been withdrawn to help cover the costs of things such as Sarah's medications, public transit, and personal effects. How else is she expected to cover these costs? According to the Quebec government, my mother – who is on a fixed pension and a widower – should cover it all.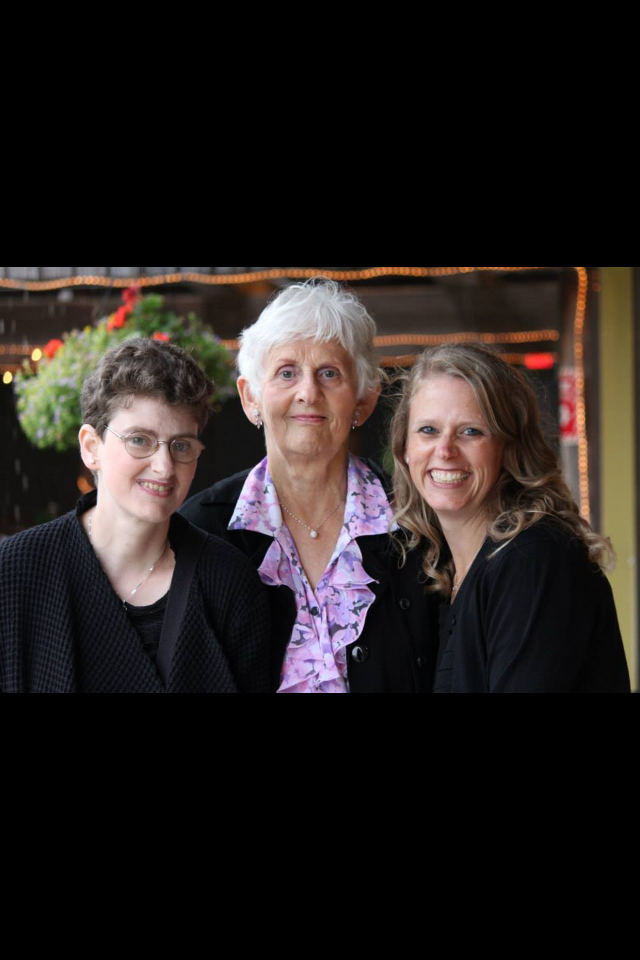 A request to have Sarah's social assistance urgently reviewed (after it had been cut off for 1 year) was made and a hearing was held in January 2015 (the hearing was conducted in French, despite both my mother and sister being English speaking. Their lawyer attempted to provide some translation). The results of that hearing were shocking: They asked my mother if she was planning on kicking my sister out of the house or would she continue to allow Sarah to stay, (even though Sarah could not contribute to any of the expenses and my mother had to also cover all additional expenses such as Sarah's medical expenses.) Obviously my mother would not kick her disabled daughter onto the street! Well, according to the government representative at the hearing, Sarah was therefore not at any real risk and there was absolutely no reason to reinsate her social assistance. The government representative also suggested that Sarah had access to an older brother and sister who could provide her with assistance if need be. Sarah would have to go to court to fight for social assistance. Sarah would have to use her entire trust account before her reinstatement would be considered.
The written position of this government representative (which was written only in French, I might add, although the lawyer's office attempted to translate it, but it is still very difficult to understand) was that the "family trust" was to be depleted as it was the responsibility of the family to care for Sarah. Attempts were made to explain that this trust account was NOT in fact a usual family trust account, but one that was created in the same manner of a Henson trust. In fact, in early 2014 the Quebec Superior Court even heard a case almost identical to Sarah's case and it was ruled:
In conclusion, the court makes a parallel with the common law rules applicable in other Canadian provinces and recognizes that while the statutory dispositions are different, the principles are essentially the same in Quebec and in the rest of Canada. This type of trust is already recognized in the rest of Canada and is commonly known as a "Henson Trust." The court summarizes the rule that applies in other provinces as follows:
"The eventual and precarious "right" of the beneficiary of a discretionary trust does not make him lose his right to social security payments to which he is otherwise entitled under the law."
But, the Quebec government refuses to acknowledge this kind of trust and this ruling. In fact now, after an appeal, another representative of the government is overseeing the file and now insisting on a full accounting of all monies that have been removed from the trust, and stating that THIS is now the reason why Sarah has not been reinstated, as she has access to the trust money and has been using it, or even her mother has been misusing it. They fail to miss the point that the only reason the trust money has ever been touched (and to a very small degree) is because Sarah has NO MONEY to live on!!!!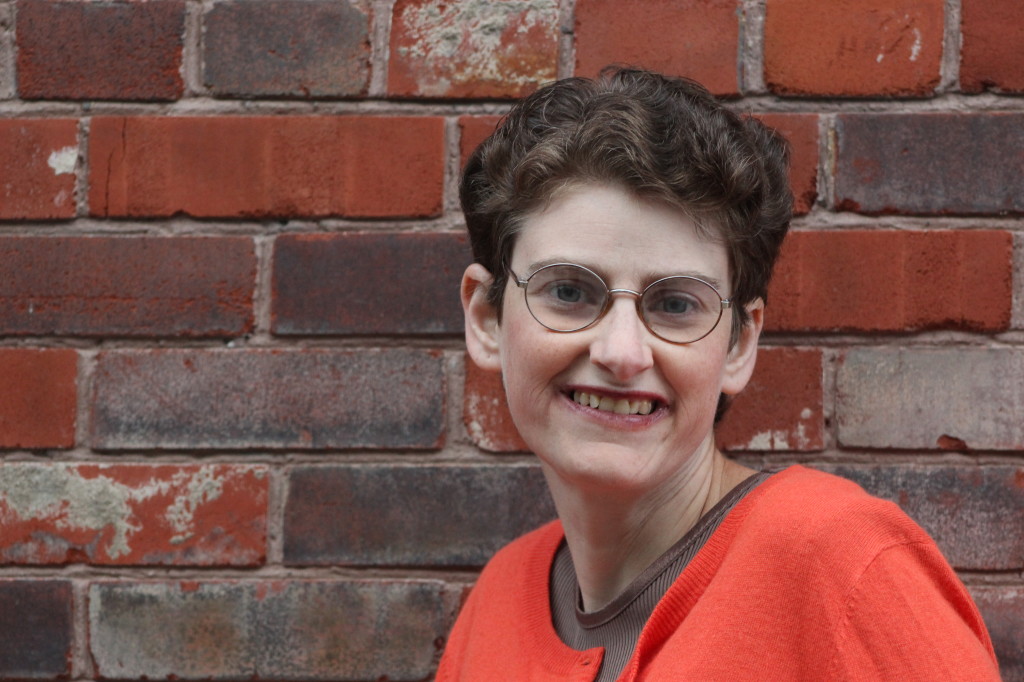 Their position continues to be that as long as she is living with my mother, has access to this trust fund (which again, Sarah has no access to it), she is not entitled to benefits.
In my mind, it is simple:
1) Sarah is an adult. She is a citizen of Canada and a resident of Quebec. She files a personal income tax every year. She votes. She is permanently disabled and fits all the criteria of being eligible for social assistance based on her disability. There is no possibility of her ever being employable and living completely independently.
2) The Quebec Superior Court in early 2014 ruled that the type of trust set up for Sarah is valid and needs to be upheld in Quebec, and that the monies protected in the trust does not make her lose her right for her social security payments. (And let me assure you, the monies are limited;and will be used to provide Sarah with the additional care that she will need when she is no longer living with my mother)
But to the government of Quebec? Sarah, who is 38 years old, is not entitled to any social assistance . She is living with my mother and therefore it is my mother's obligation to provide for her. Sarah, has no rights as an adult.
Can I just also add how completely insulting, degrading and dehumanizing it has been for my sister to be consistently told that she has no right to her own money, as she is an obligation that my mother has to care for? Although disabled, can you perhaps think that she might have feelings and this is impacting her sense of self worth? (I won't go into how health wise this has affected her, but you know how stress affects the body…) Can you imagine not being entitled to ANY money? When thousands of others are collecting social assistance for the very same reason, or for other reasons (and some of them questionable even).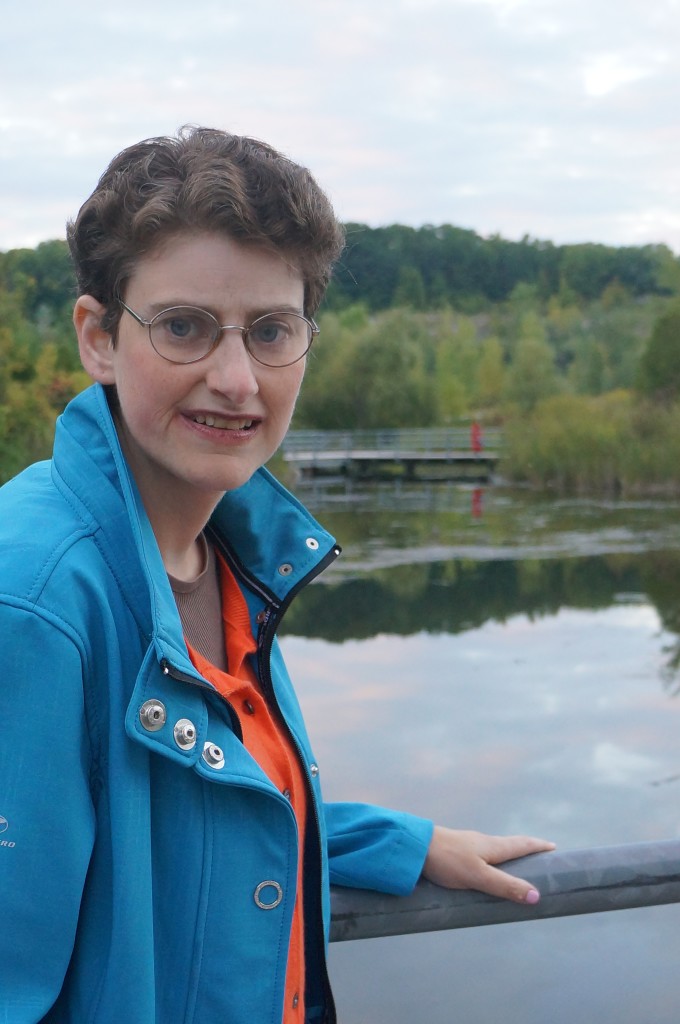 What is my purpose in writing this? It's two fold really.
Firstly, I feel helpless. The only option is to go to court – which we will have to do eventually  – or for my mother to kick Sarah out onto the street. But why should this have to become a court case? Sarah clearly qualifies for the program that I, and so many of you are  paying for! Were these programs not created for us to help support the people in society – who for no fault of their own – can not take care of themselves?
We must stand up for those suffering with disabilities! We must ensure that they are not denied their basic rights! We must speak up for the Sarah's in this world! Please spread the word, help Sarah get reinstated to the social assistance program, and protect others from the abusive behaviour of the Quebec government!
Secondly, and most importantly, my purpose in writing this is to let Sarah know that she is loved, she is valued and she is of infinite worth. And I would like you to tell her that too! I have opened up an email account at care4sarahd@gmail.com and a twitter account for Sarah – so please email or tweet her to show her your love! @care4sarahd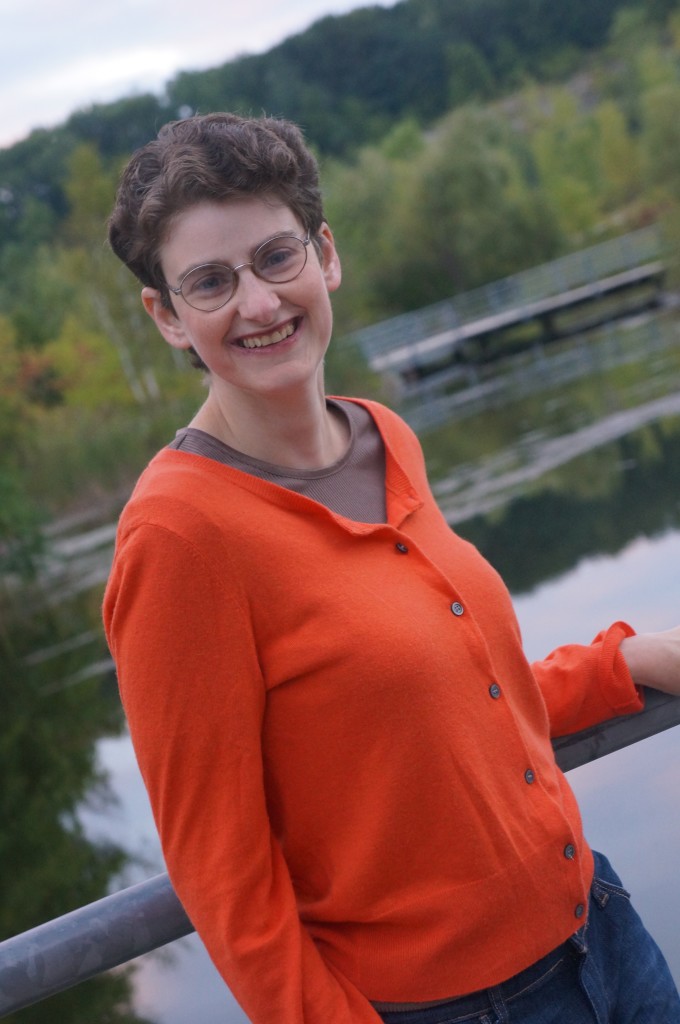 Please pass this post along to help care for Sarah! We can make a difference!