We are pretty much chauffeurs these days. Every single night we have at least 2-3 events happening, and often more. Thank goodness for car pools and kids who are starting to take the subway!
It actually is a little overwhelming and I crave a night with nothing, when all our kids are home and we can watch a movie.
But for now, we are just blowing kisses as we pass each other on our way out the door.
Rob sent me this text yesterday which puts things into perspective: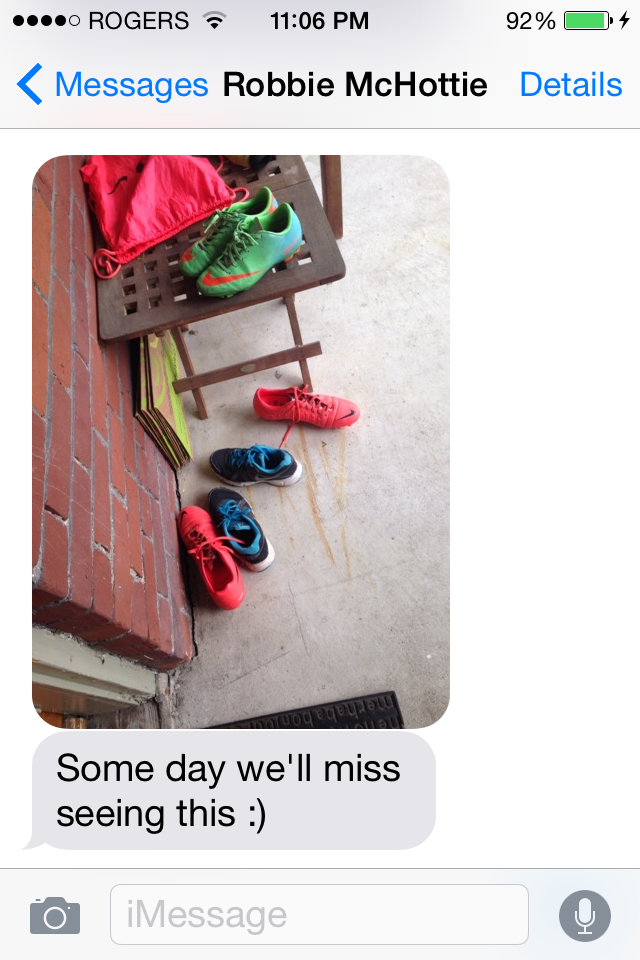 And then just for laughs, this is what Josh looked like after church on Sunday: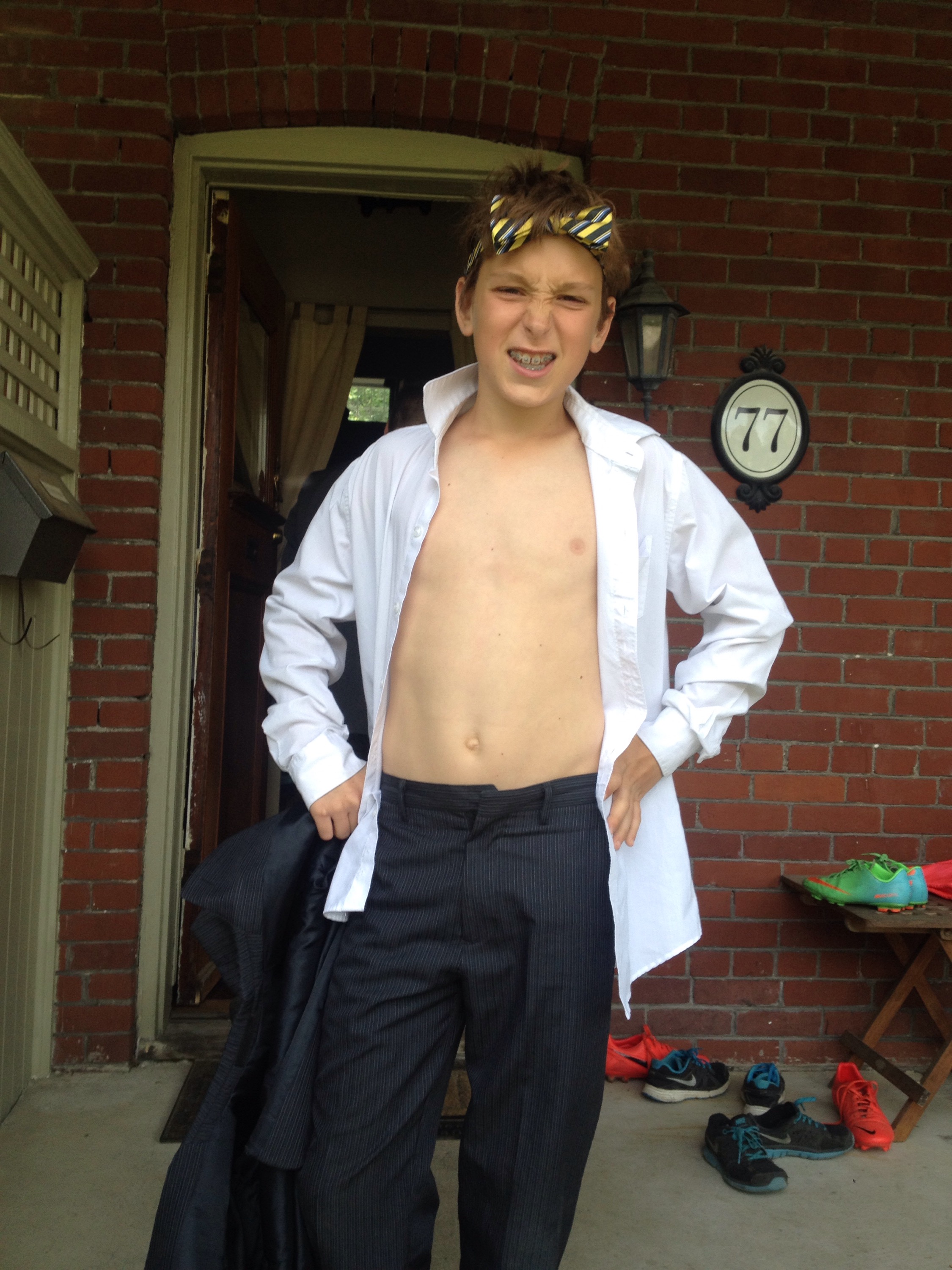 How can I not love this stage of life?