In our faith, you are baptized when you are 8 years old. It is deemed "the age of accountability", the age where one knows the difference between right and wrong.
Of course, many people are baptized after 8…. It is a decision that they actively make, and then baptism is exactly the same as had they been 8; baptism by immersion (fully submerged in water).
Zach and Josh were both baptized at the age of 8. Zach was baptized by my brother on a family trip to California, and Rob baptized Josh. Rob had been baptized 5 years ago by one of our dear friends (now), who was a 21 year old young man serving a mission for our church in our area. All these events were so special and memorable for their own reasons.
When Rob was baptized, he had a strong desire for his kids to be baptized in our faith, and they did too. However, out of respect for their mother, who did not approve, he told them they would have to wait until they were 18 years old and did not therefore have to seek any parental approval.
Last month, Gabe approached us and said he wanted to be baptized. We were a bit surprised, as with teenagers, you sometimes just never know what they are really thinking! We also knew it was a concern to his mom, as he was not 18 years old. Of course, we supported him, and so Rob discussed it with Gabe's mom. While Rob respected his ex's wishes, at the same time, why should they not have the opportunity to belong to the same church as he does – especially since they have all been baptized in her faith – and he respects that. More importantly, Rob shared his feelings that Gabe was almost an adult and almost at an age where he can decide for himself. Yes, he can wait until he is 18, but likely that would just make him resent the fact that he was not being permitted to do something that was not only important to him, but a huge part of his life in our home – one of his homes. It would also not change many things in the sense that he has been unofficially sharing our faith anyways… So, to our complete amazement, she consented. Gabe was thrilled, as were we.
This past Sunday, we held the baptism. It came on the heels of Gabe spending an entire week at a youth service camp, where he served for 5 days with a whole bunch of incredible young men. He loved it and came back a little bit older and wiser. Seriously.
Many of these guys showed up to our church service, and even more friends (guys and girls) came to the baptism which was held after the service. Words can't express the spirit these young people brought. It was a powerhouse of brotherhood! It's hard to relay through words the testimonies and spirits these boys have, and yet at the same time knowing they are fun and rowdy teenage boys! It so gives me hope and such faith in our future – leaving it in the capable hands of these boys.
It was an incredible day for our family, and an incredible one for Gabe personally as well.
Here's the event in some pictures that I was able to take before and after the ordinances and service.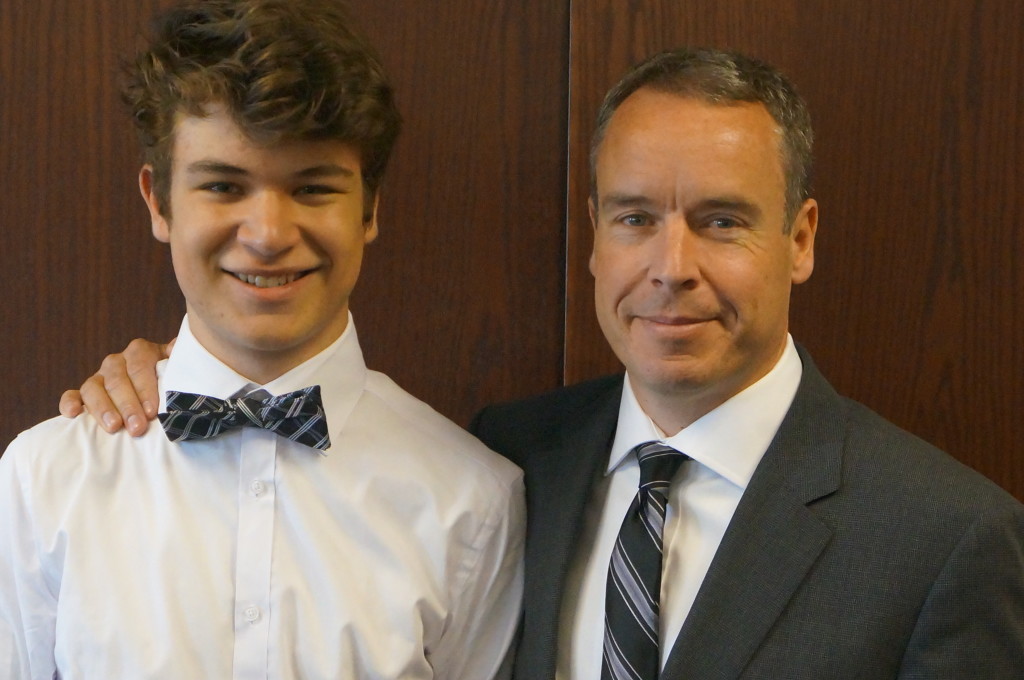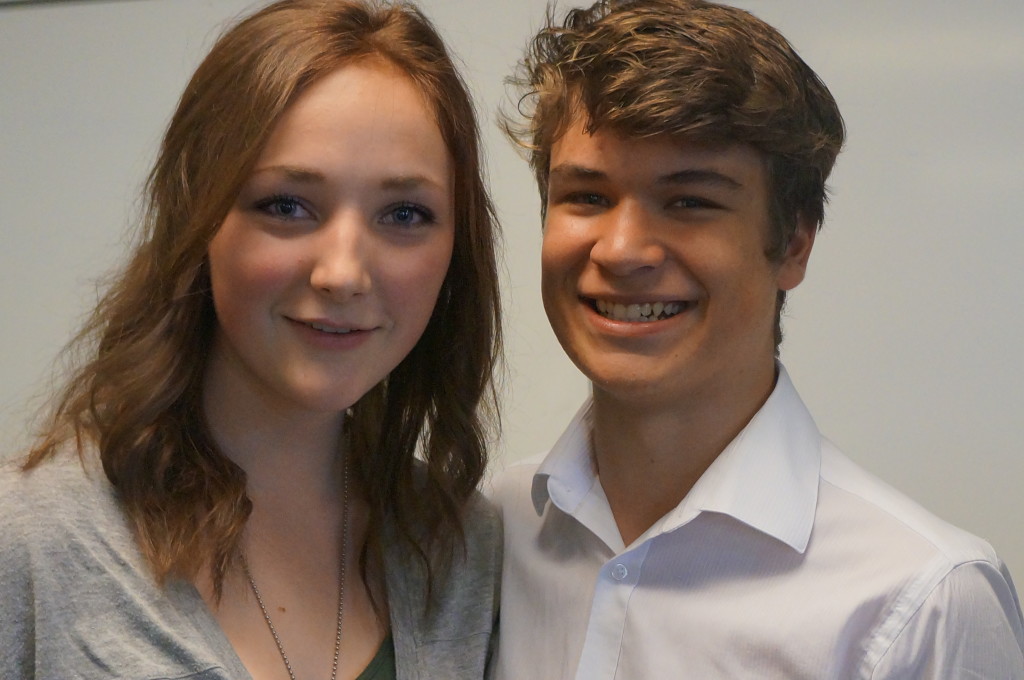 There were about 100 people in attendance – every single person there to support Gabe and our family. We are so grateful to be surrounded by such great friends – many of whom have taught Gabe (and our other kids), or sacrificed much time and effort doing things with Gabe (and our others), such as running camps and conferences, planning and hosting activities, talking and setting examples and most importantly, loving and supporting him. Such an incredible feeling of love. A really awesome day:)