After a bumpy start, my boys have finally left for their summer vacation with their dad.
I hugged them goodbye on Thursday night only to get a text from Zach Friday morning that they couldn't board their plan to Rio De Janeiro because they didn't have the necessary visas you need when you are from Canada! What?!? They scrambled, but you need 2 weeks to process visas:( They scrambled some more and finally on Saturday morning let me know they'd be leaving for Costa Rica on Monday instead.
I got to see Zach for a few minutes on Sunday (bonus of his best friend living across the street from us and the strong desire of teens to hang with friends!) as he needed some tech help from Rob too, but now they are off! Pura Vida!
To make me smile when I miss my boys, I thought I'd post a quote of the week that Zach had entered in my phone a couple of weeks ago: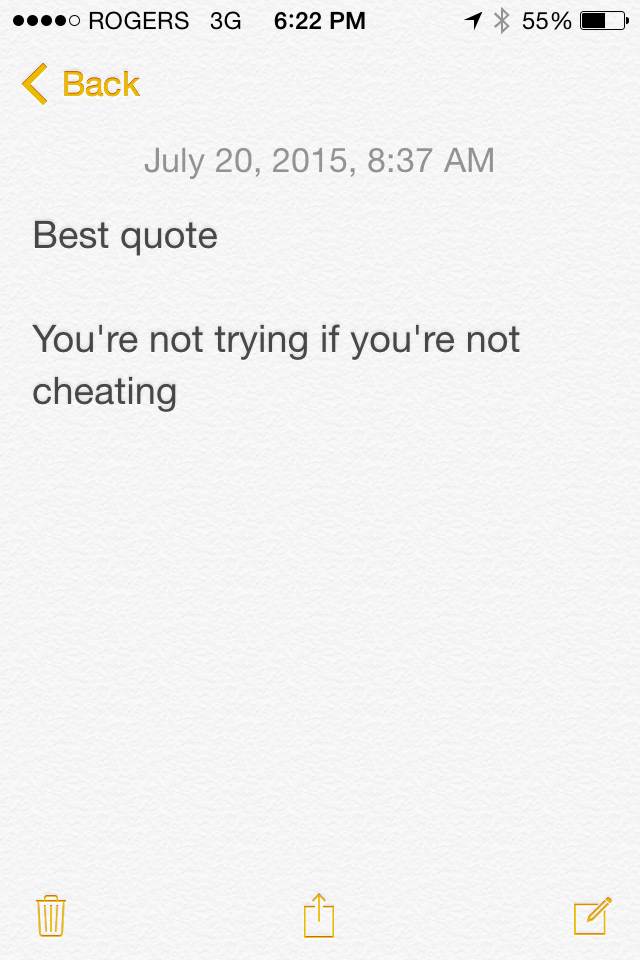 Ha! Gotta love this boy! Gonna miss them both.
We got to have all 5 kids together last week, and 4/5 went to tennis camp together. I seriously hate the crazy summer schedule! The 3 kids are back today, but we are packing Zandra off for YW camp and only have the two boys for a couple of days! Next week, everyone is "back", but we start our crazy schedule of camps/conference/youth trip and then FINALLY our family vacation!!!
Ahhh… Summer days!