Lübeck was definitely in our plans, as that is where Granny spent her early years.
We decided at the last minute that rather than take the train, as originally planned, we rented a car. We felt this would give us more freedom.
Boy, I'm glad we did.
We arrived in Lübeck (after taking a few detours off the highway, so got a nice flavour of the surrounding area) and were taken right away by its small town, German charm.
We made our way to the Niederegger cafe (I talked about the story in my last post here) and ordered brunch (which was awesome) followed up by a bunch of cakes (with the famous Lübeck marzipan). The waitress asked the kids if they wanted a "cold chocolate drink", and of course, they said sure. It ended up being a full on chocolate ice cream/whipped cream dessert! We laughed, as everyone was so full!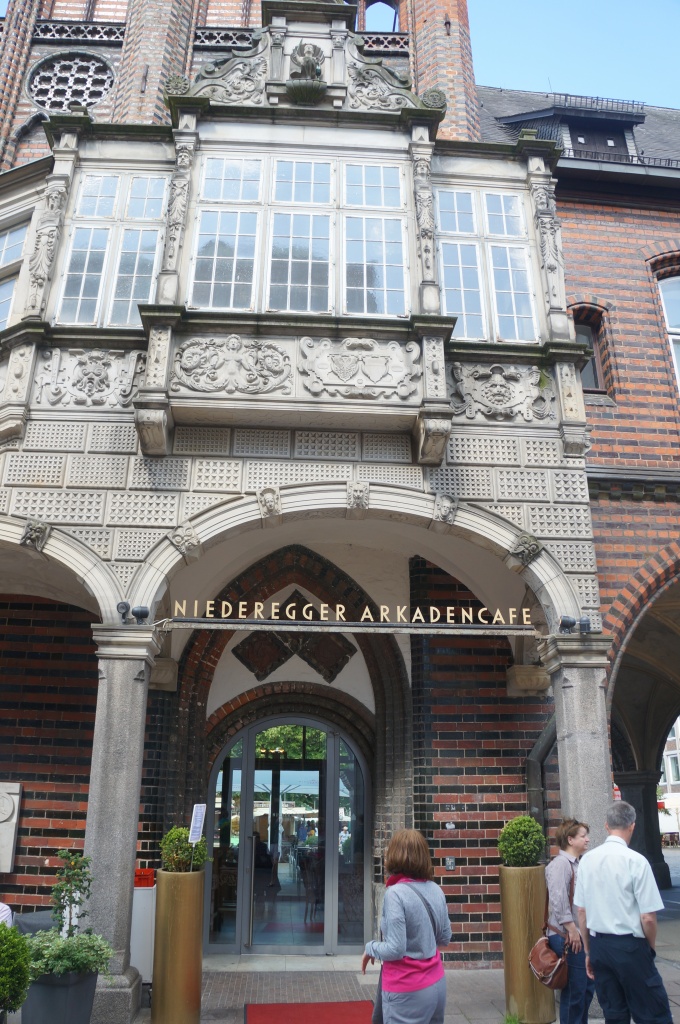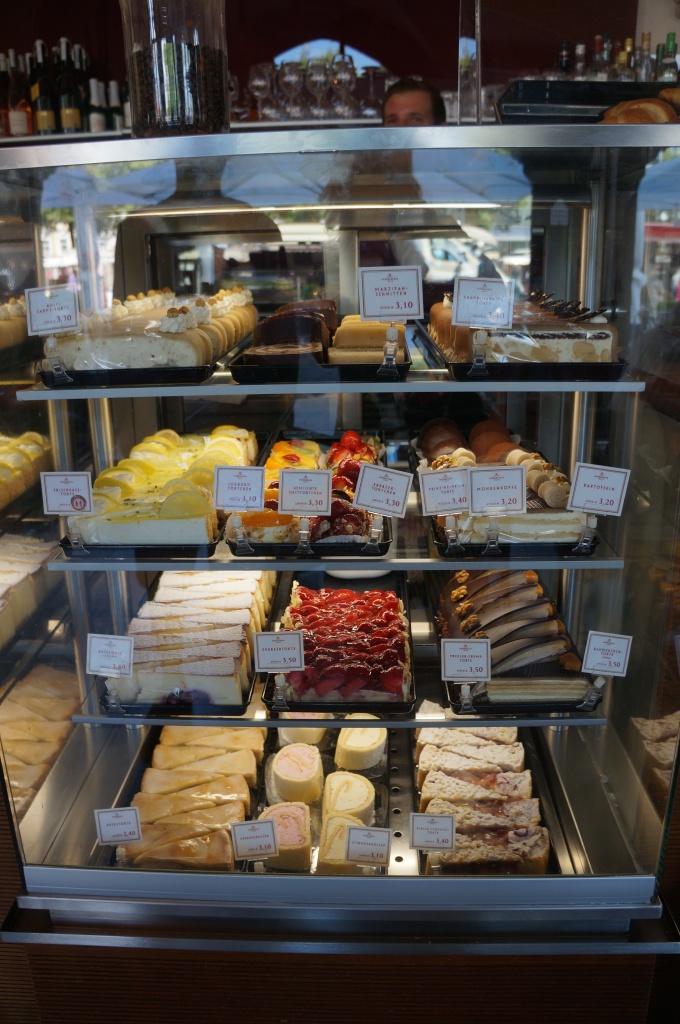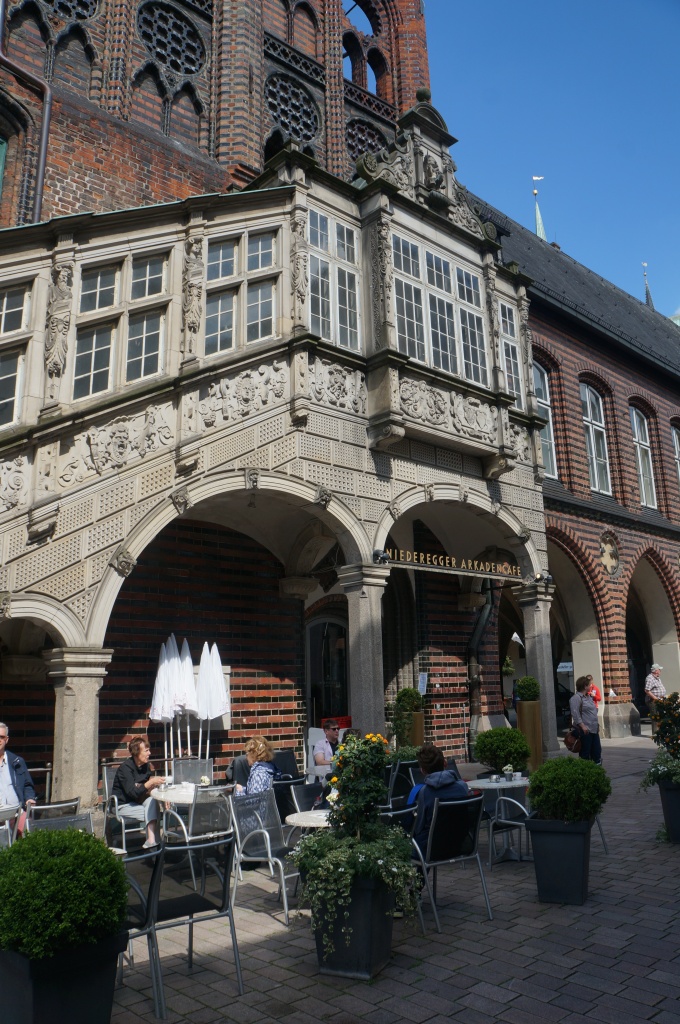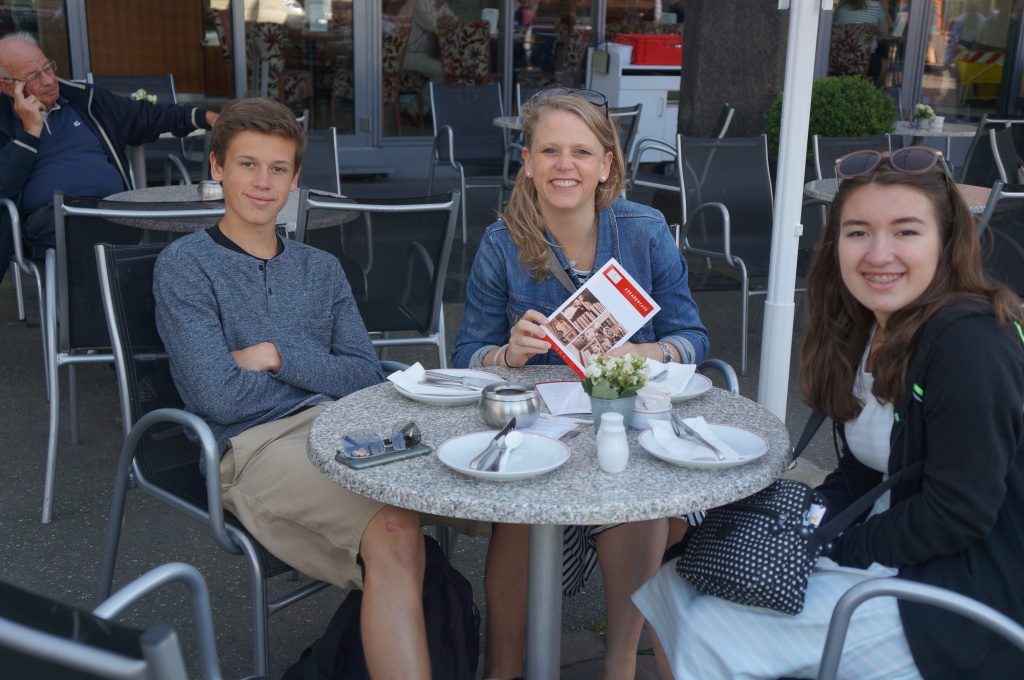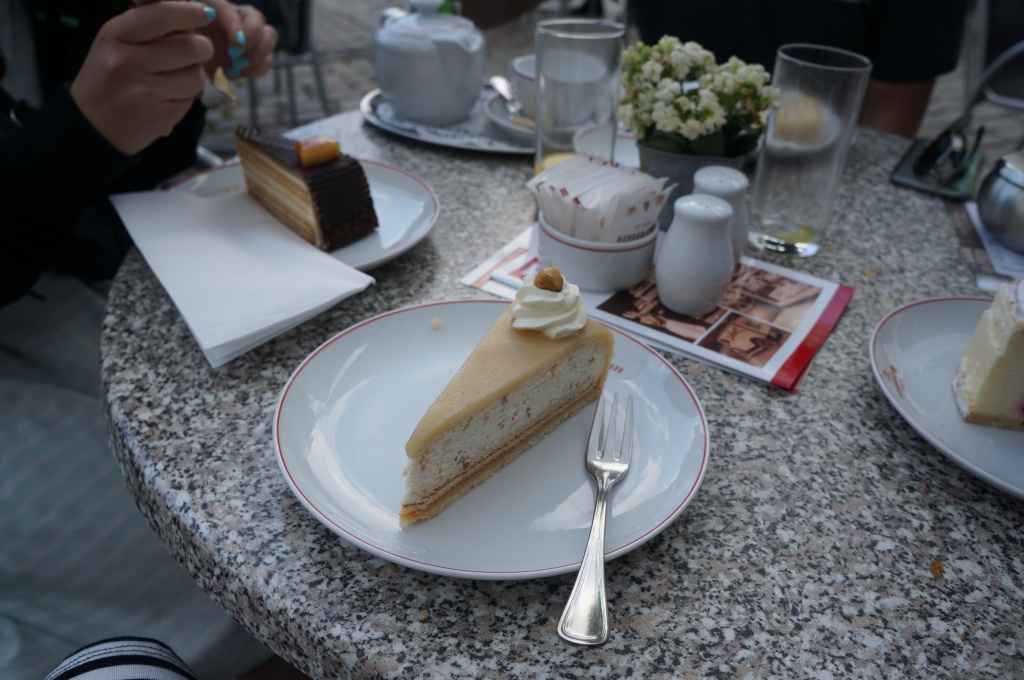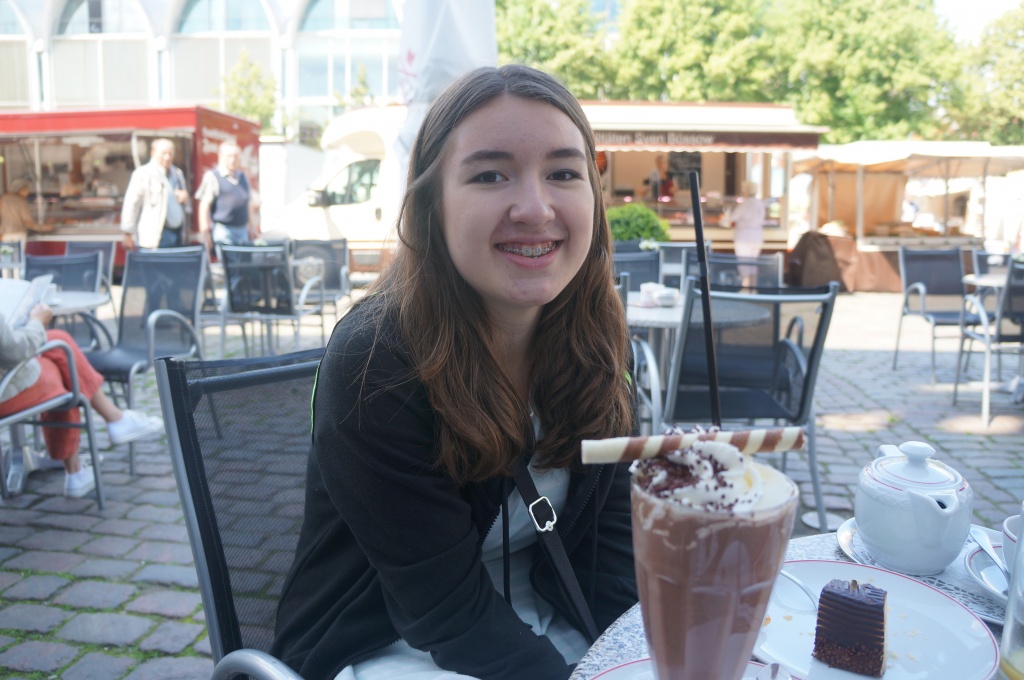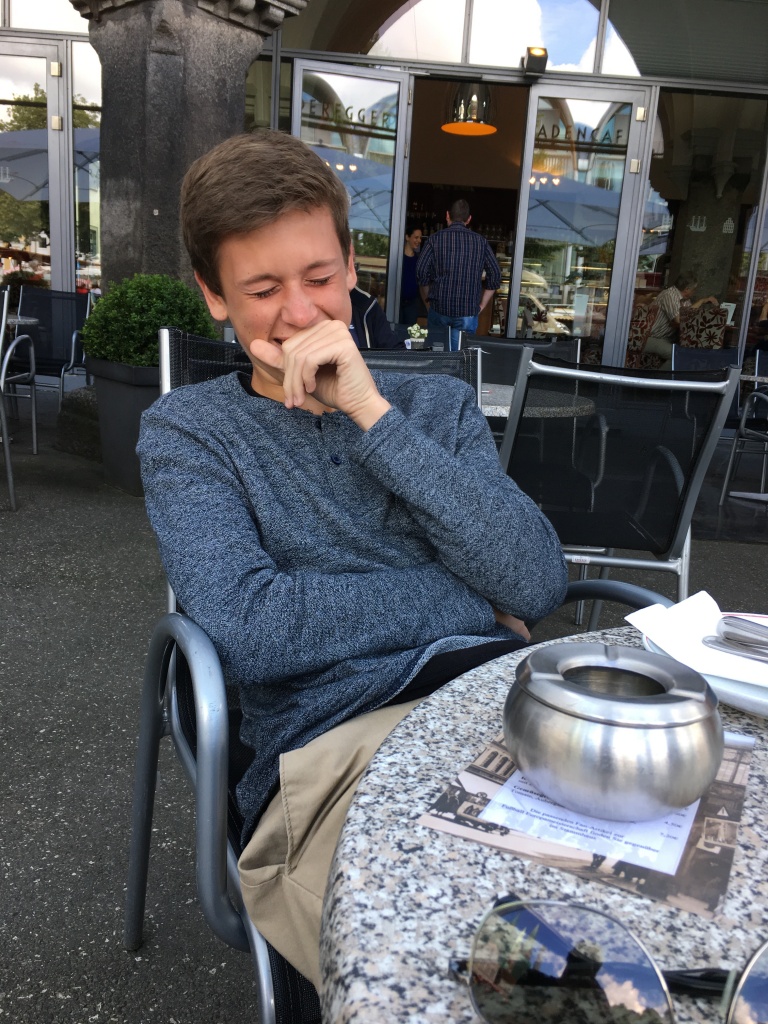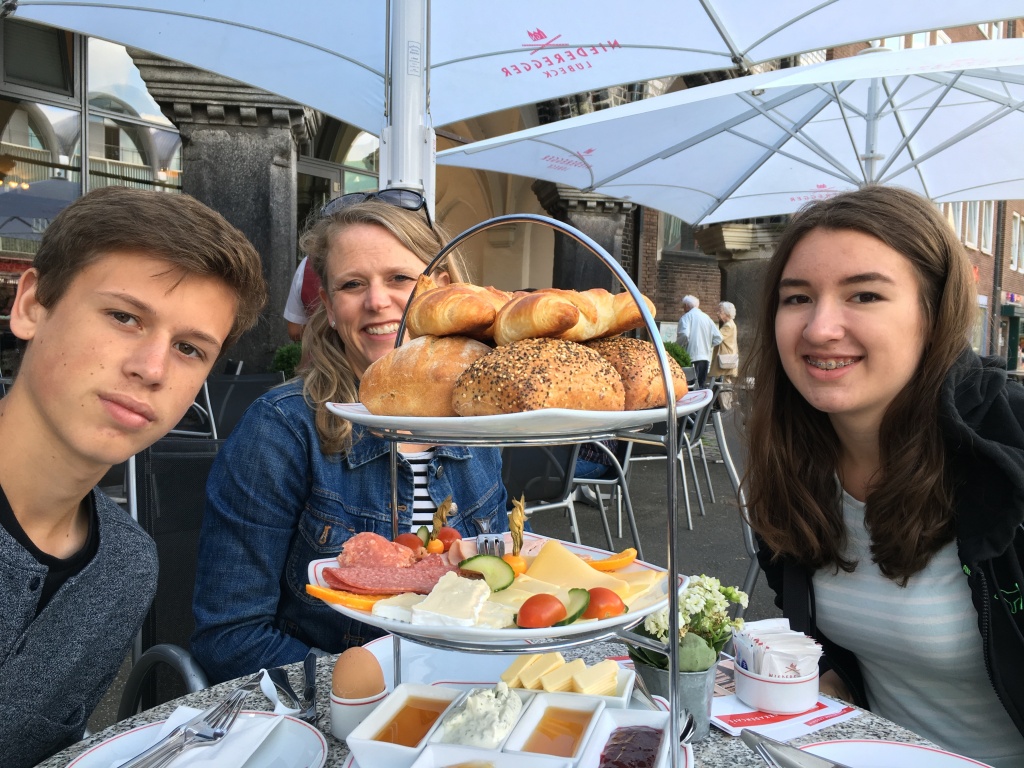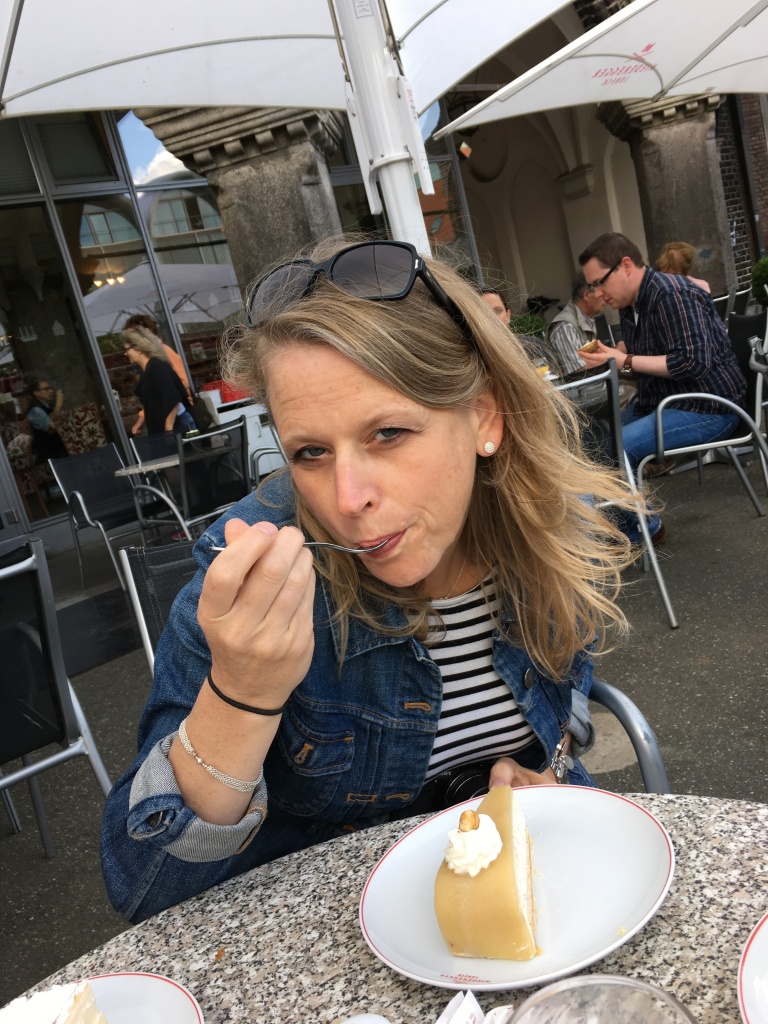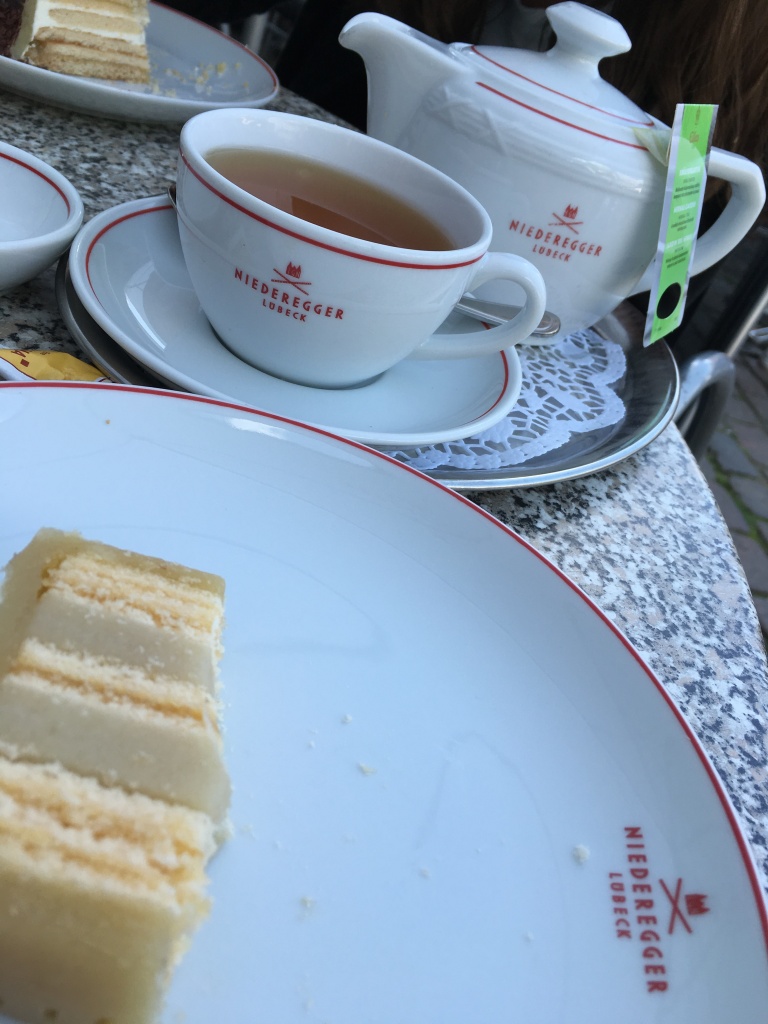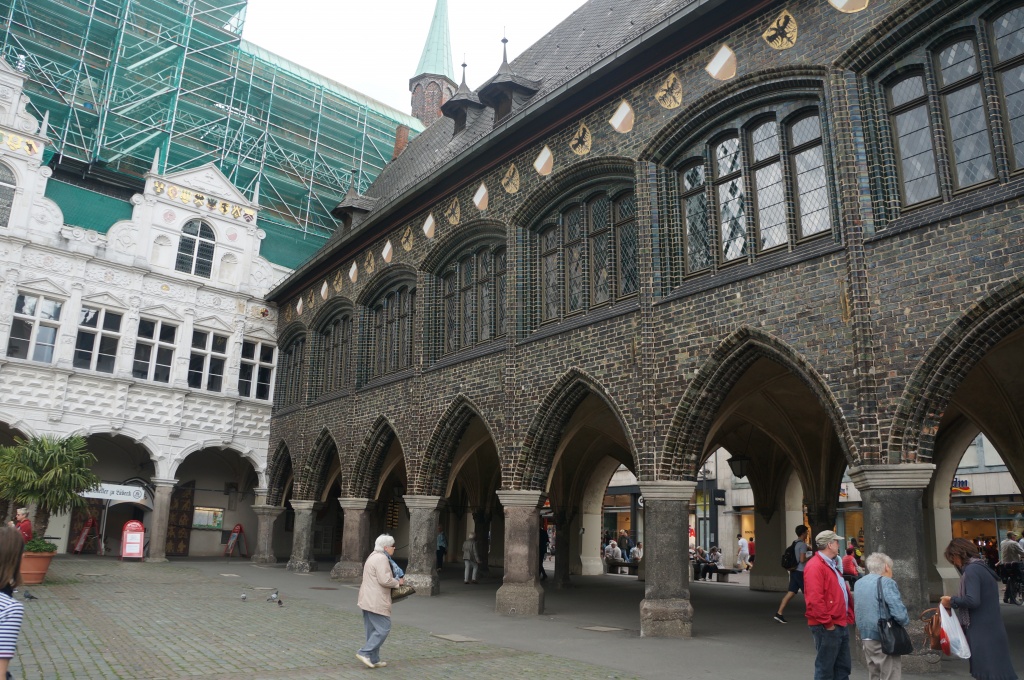 We wandered the old town, stopping at St. Mary's church: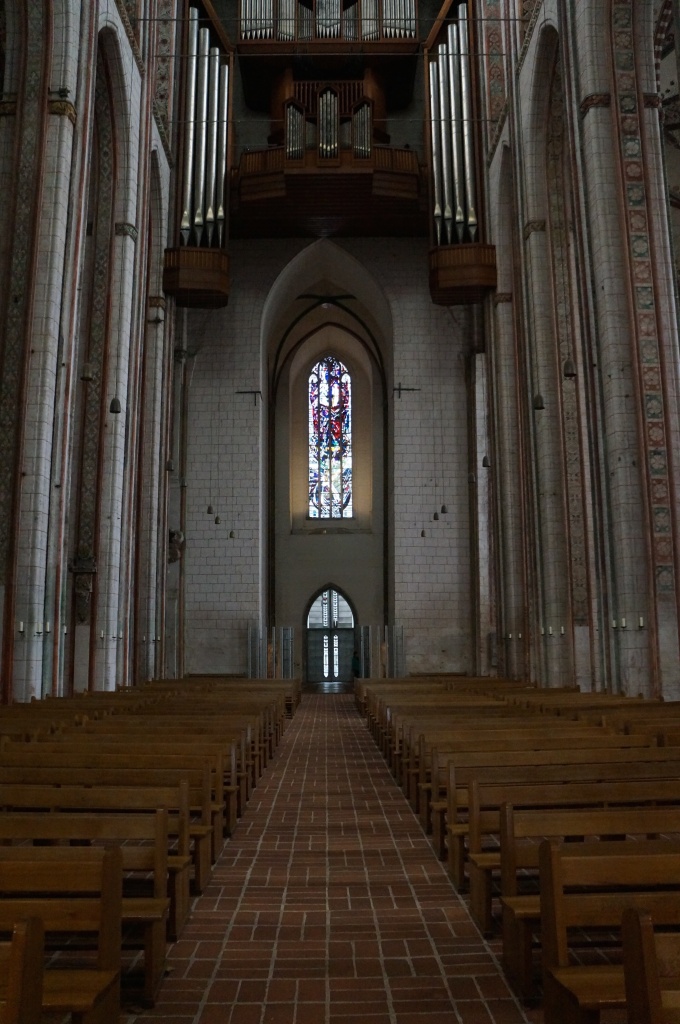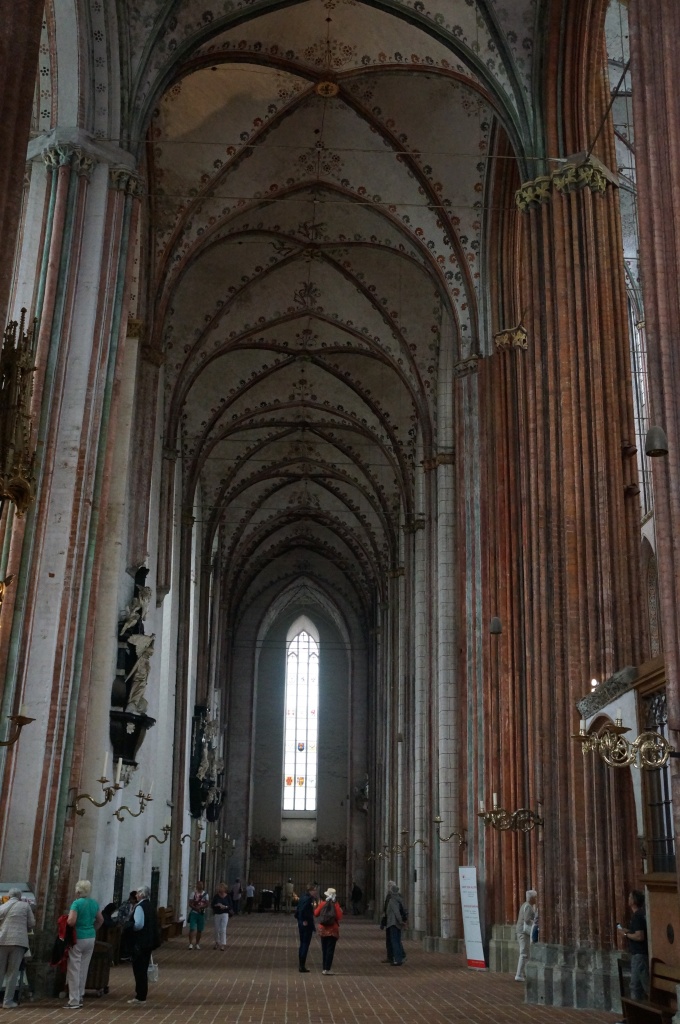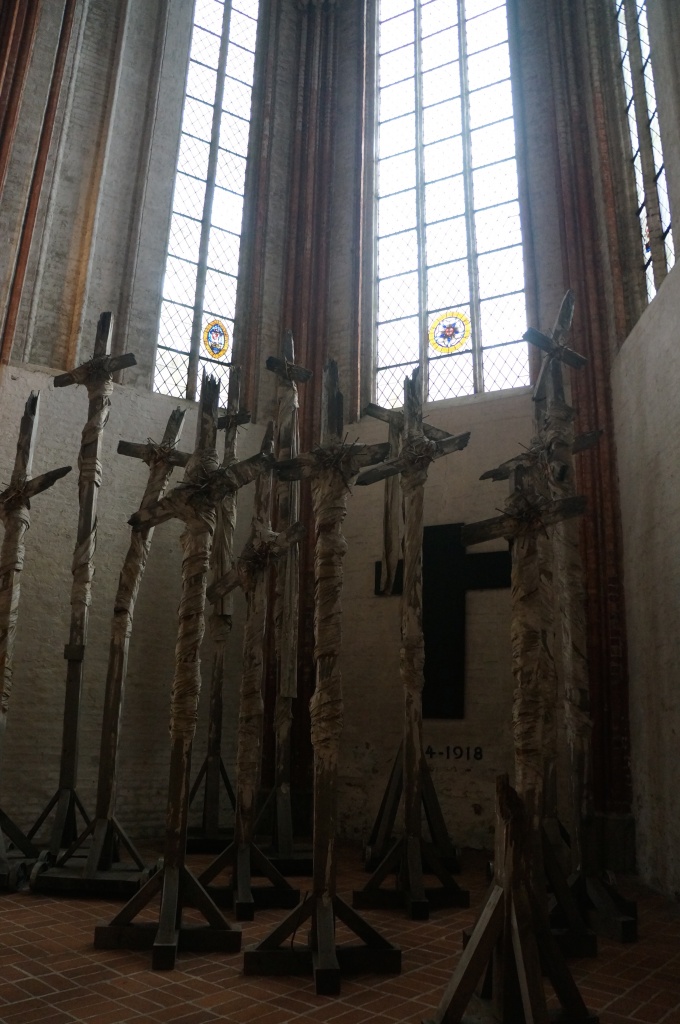 We went to the Holstentor: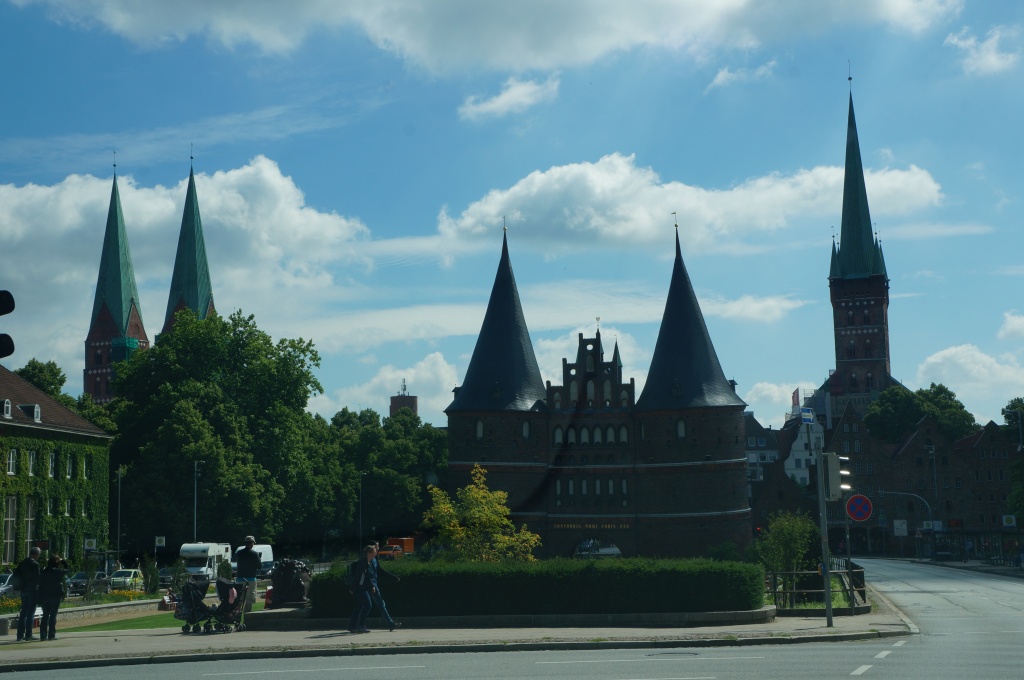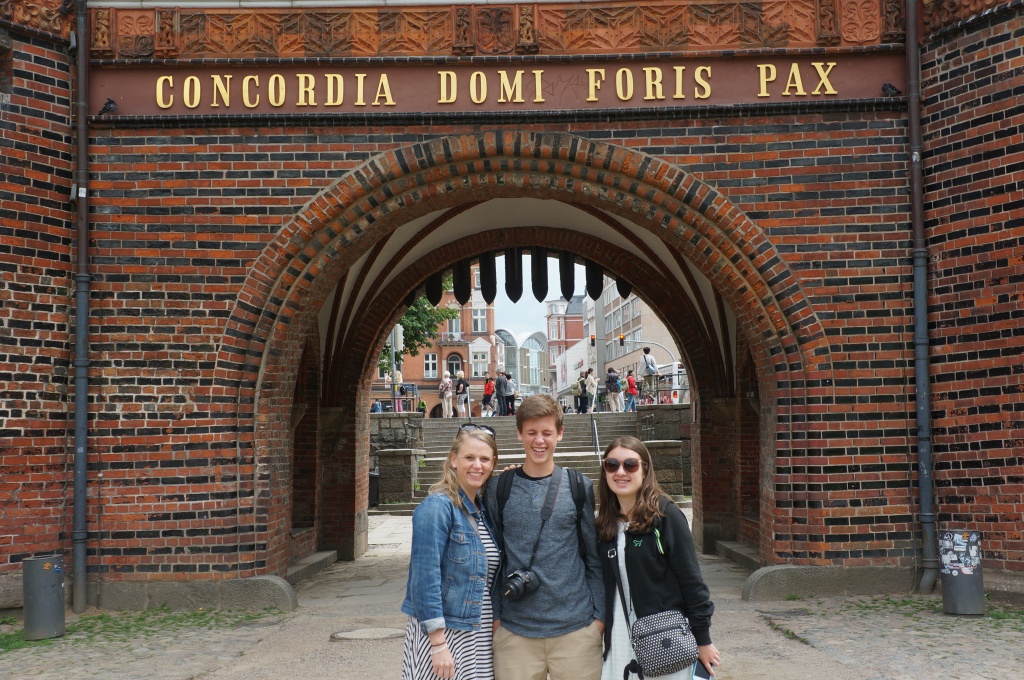 We chuckled at how Zach can't take the sun, so had to put his shades on!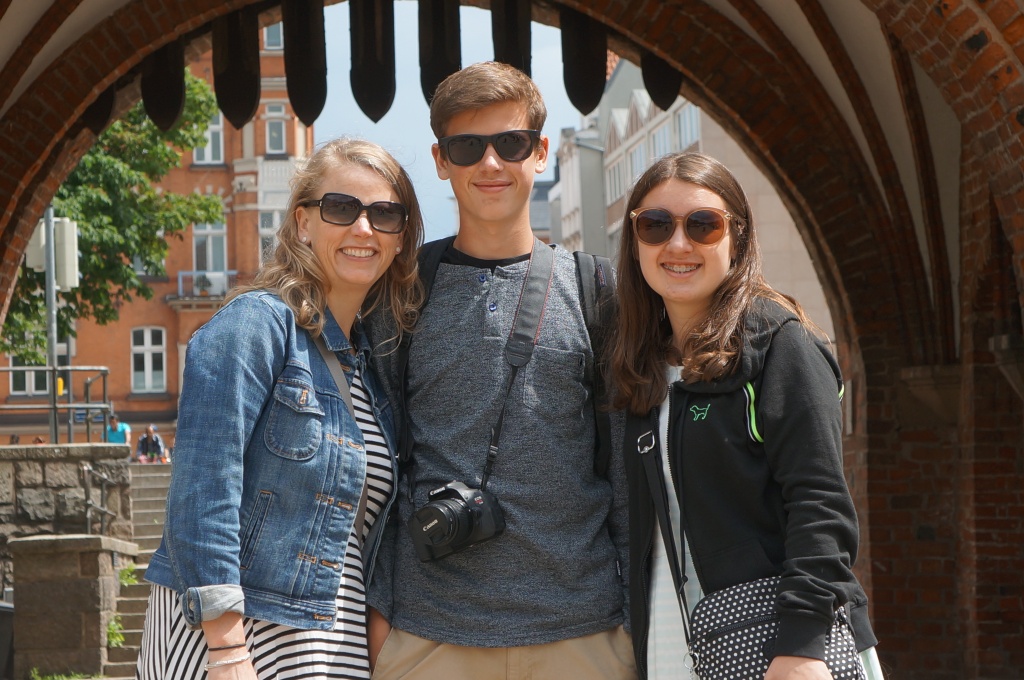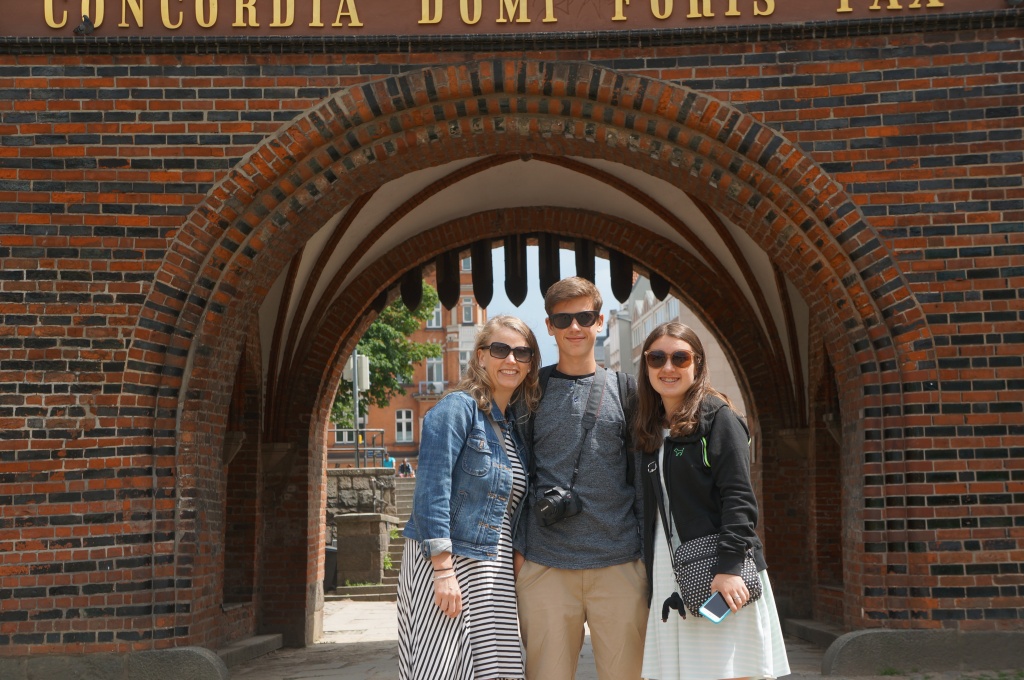 Then we climbed St. Peter's tower and got some great views: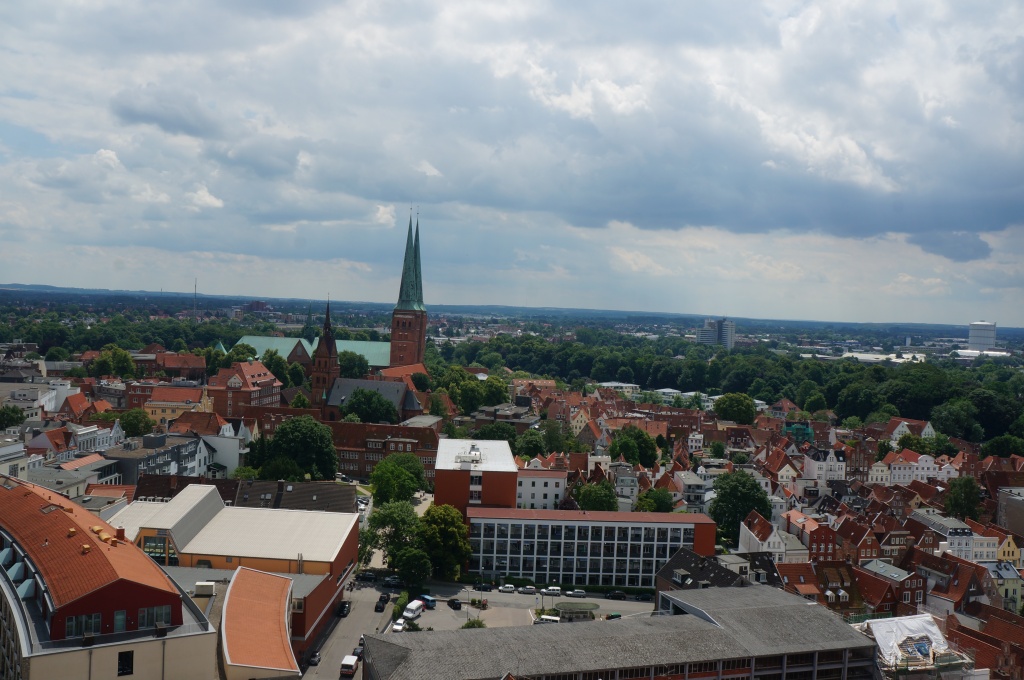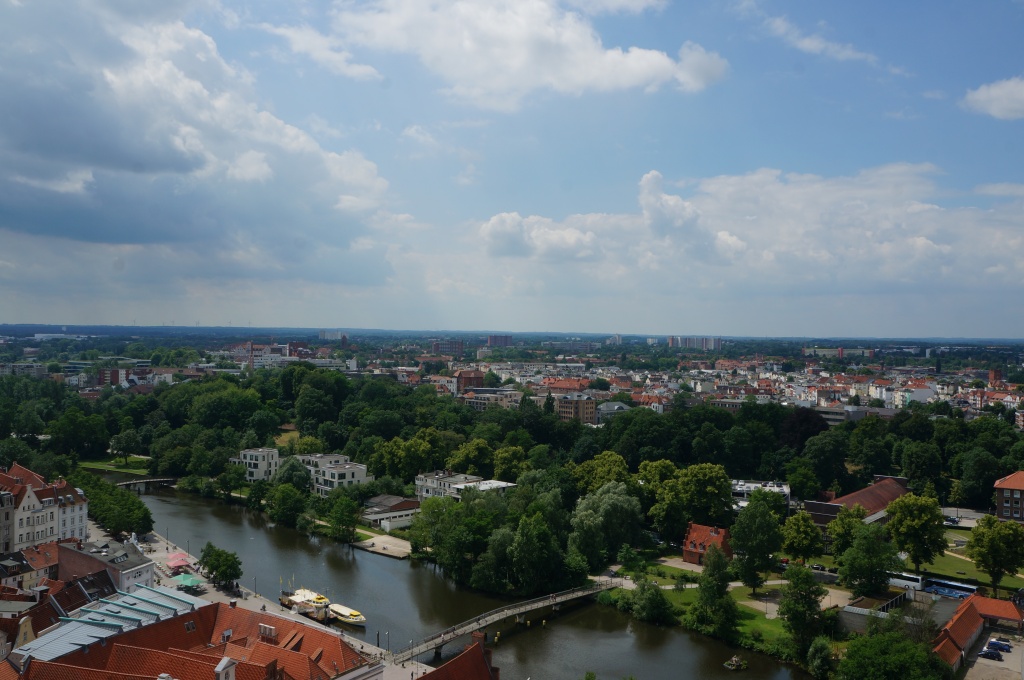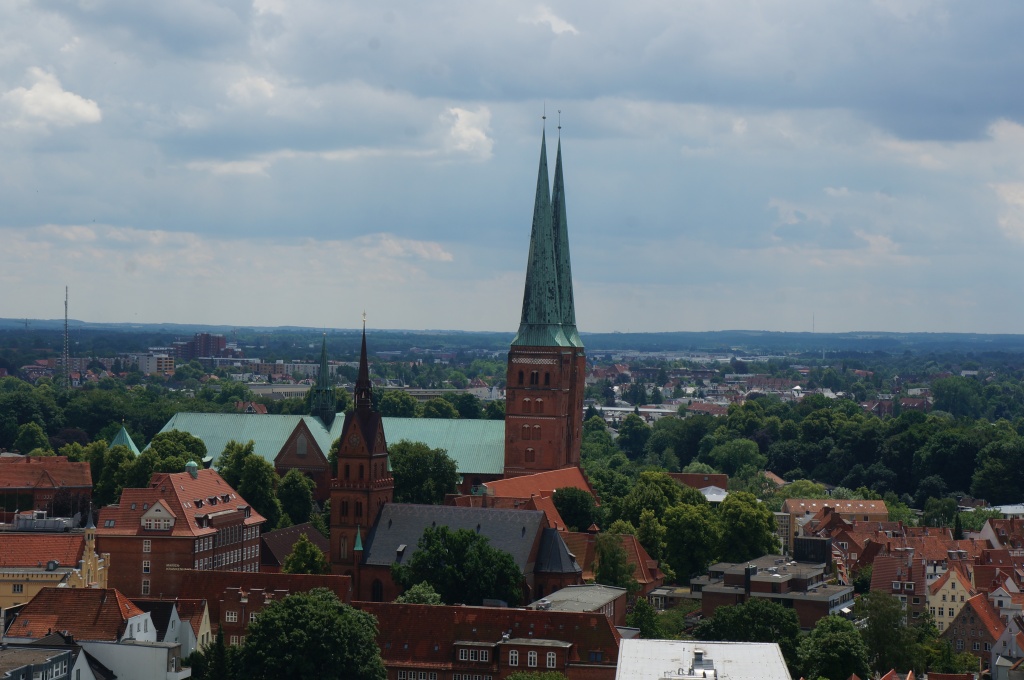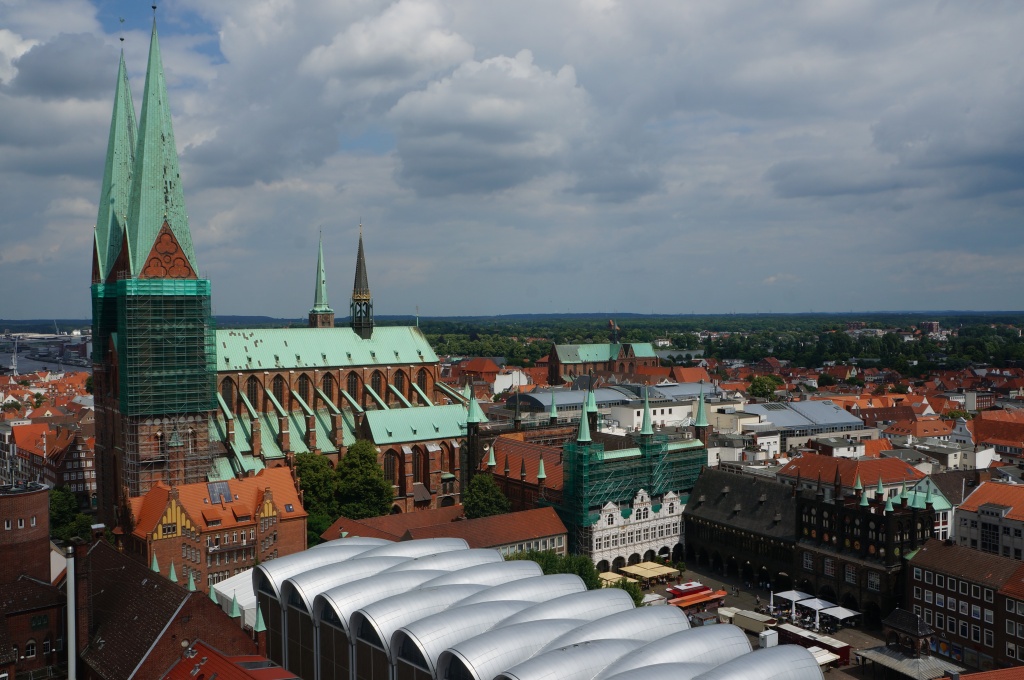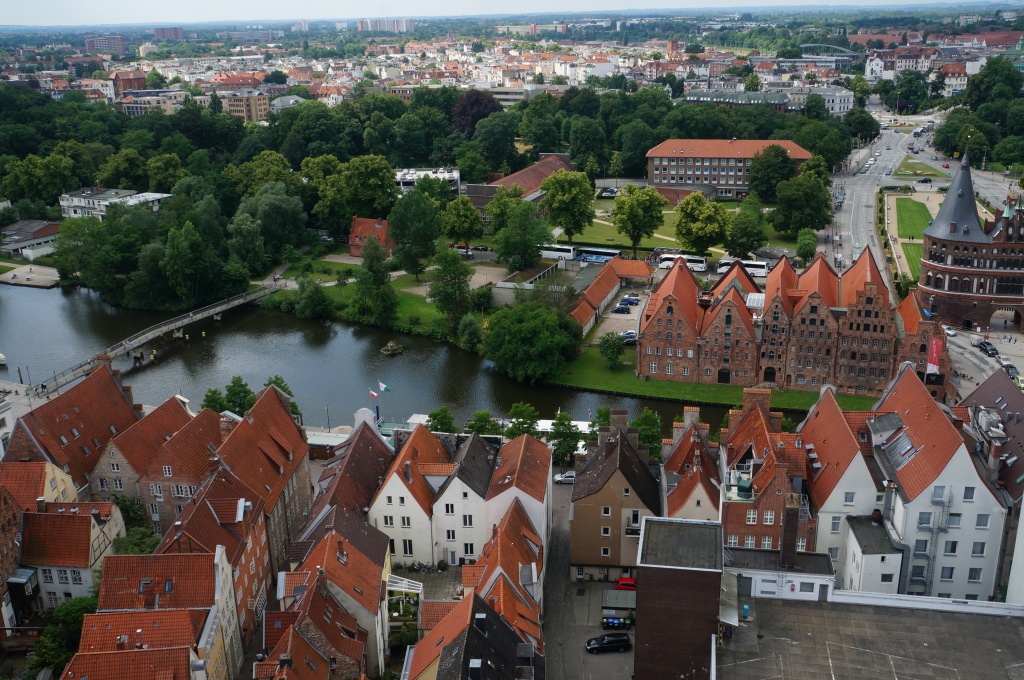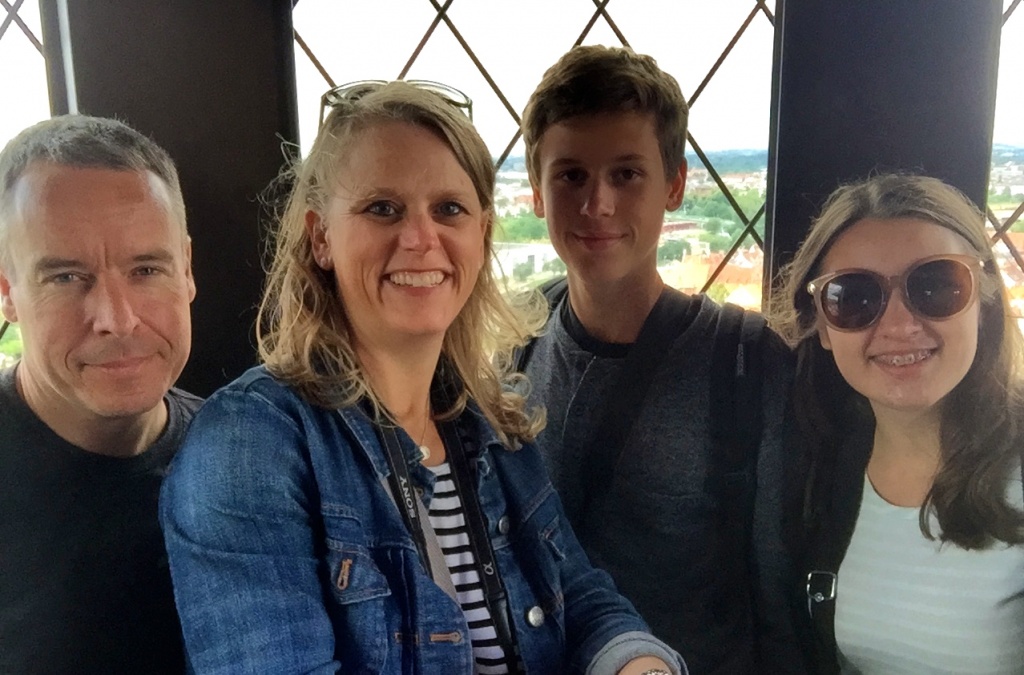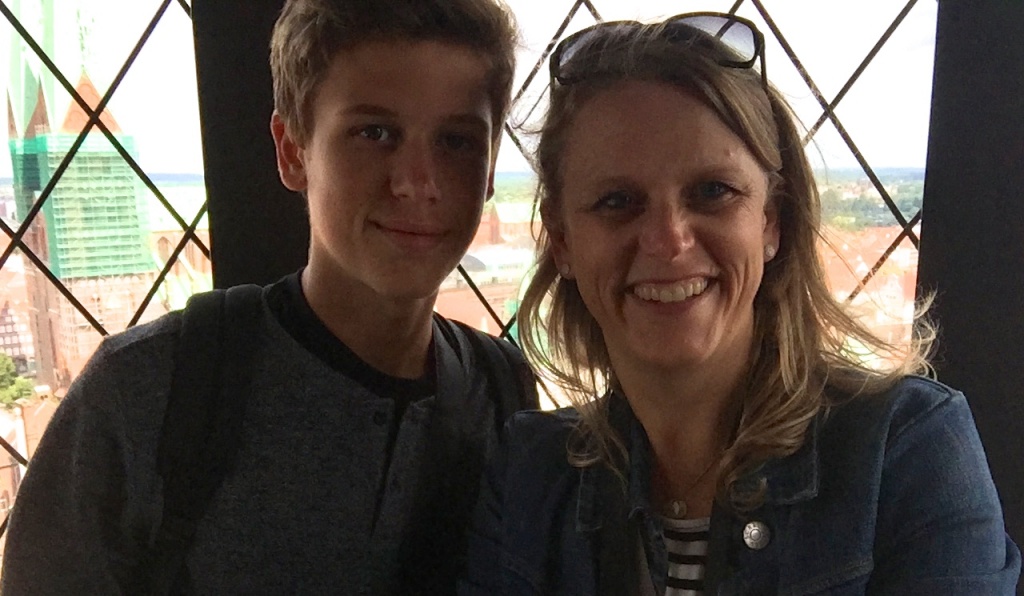 The streets are just so cute: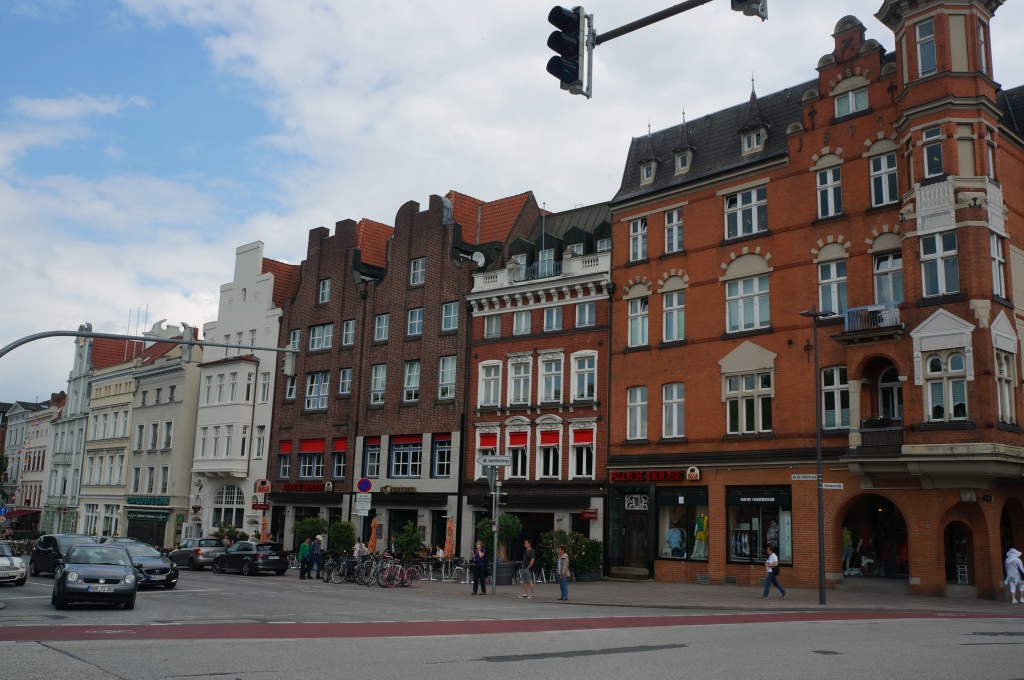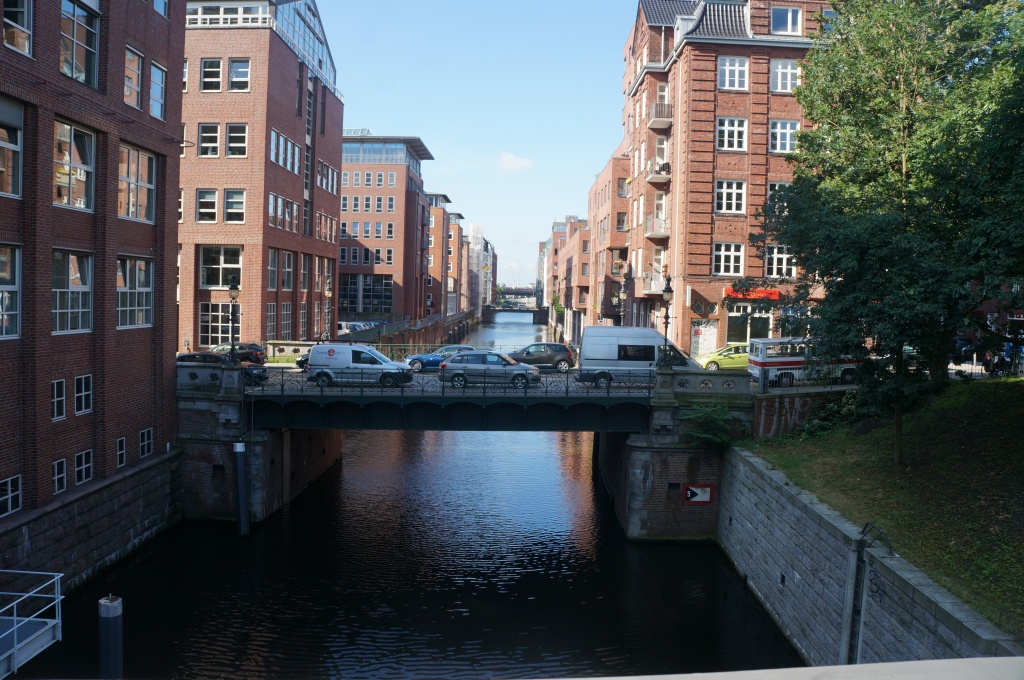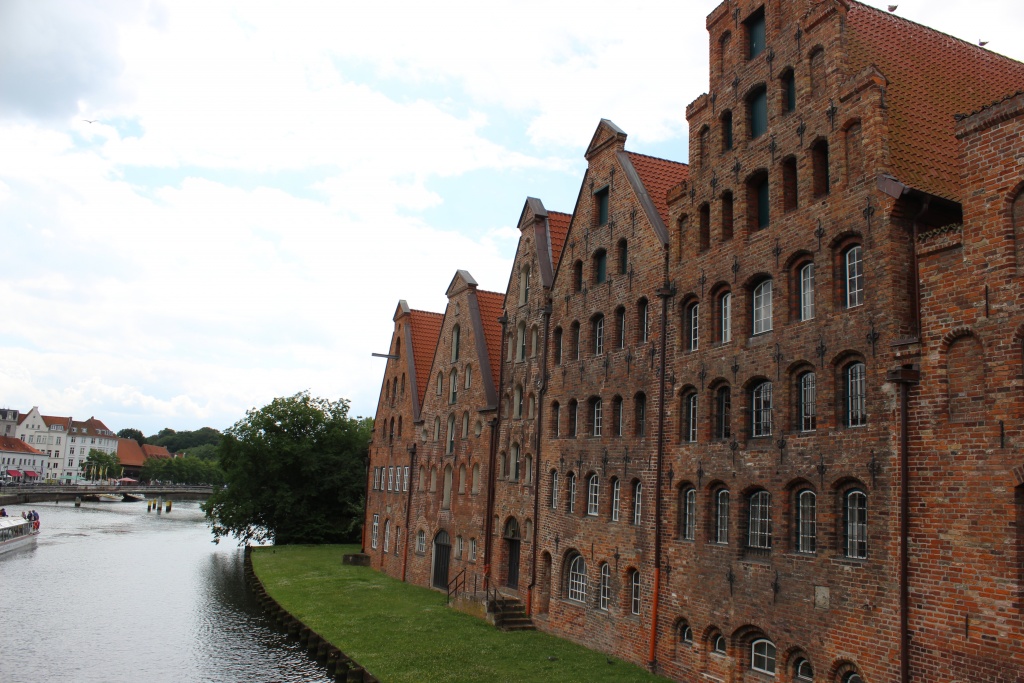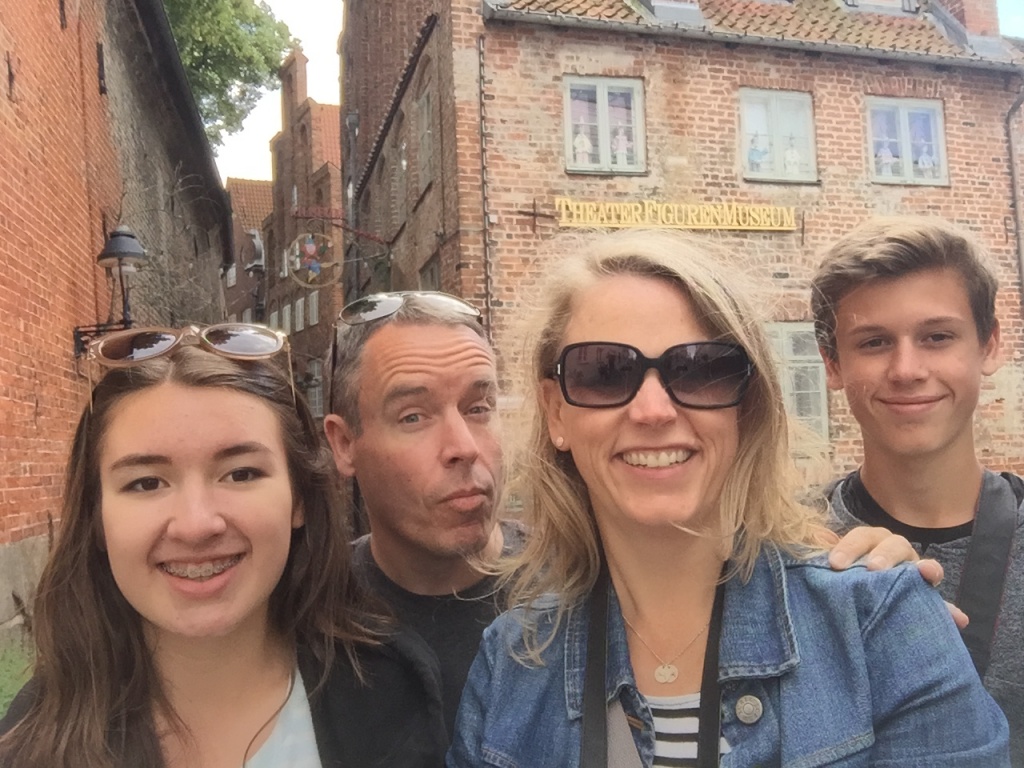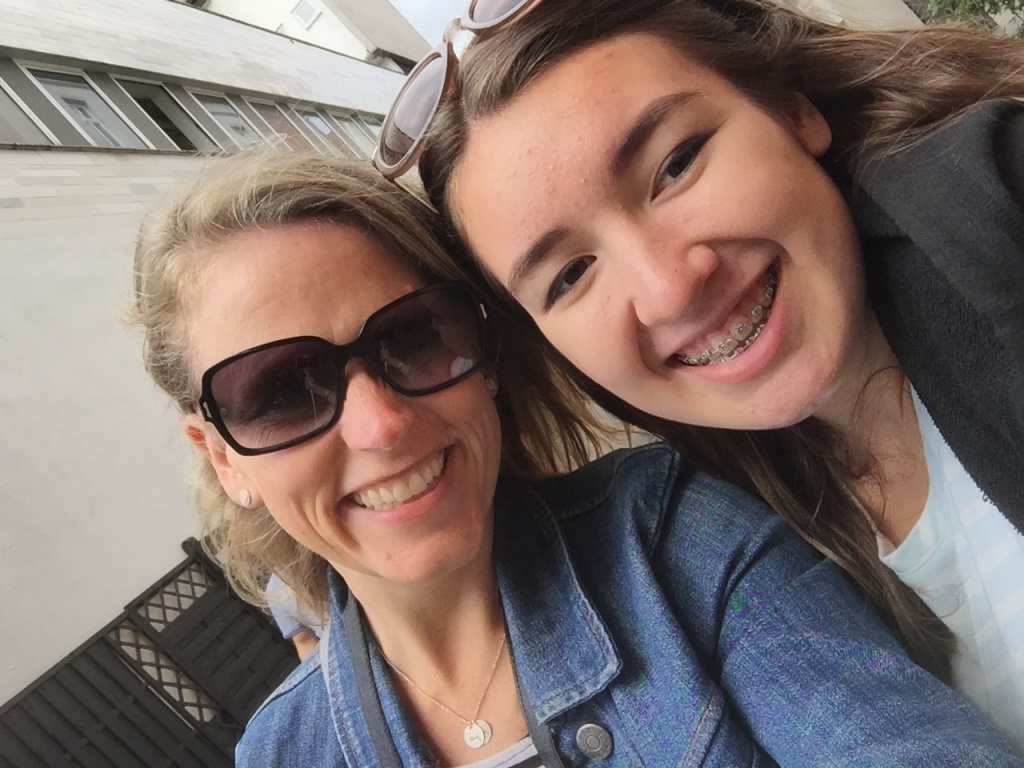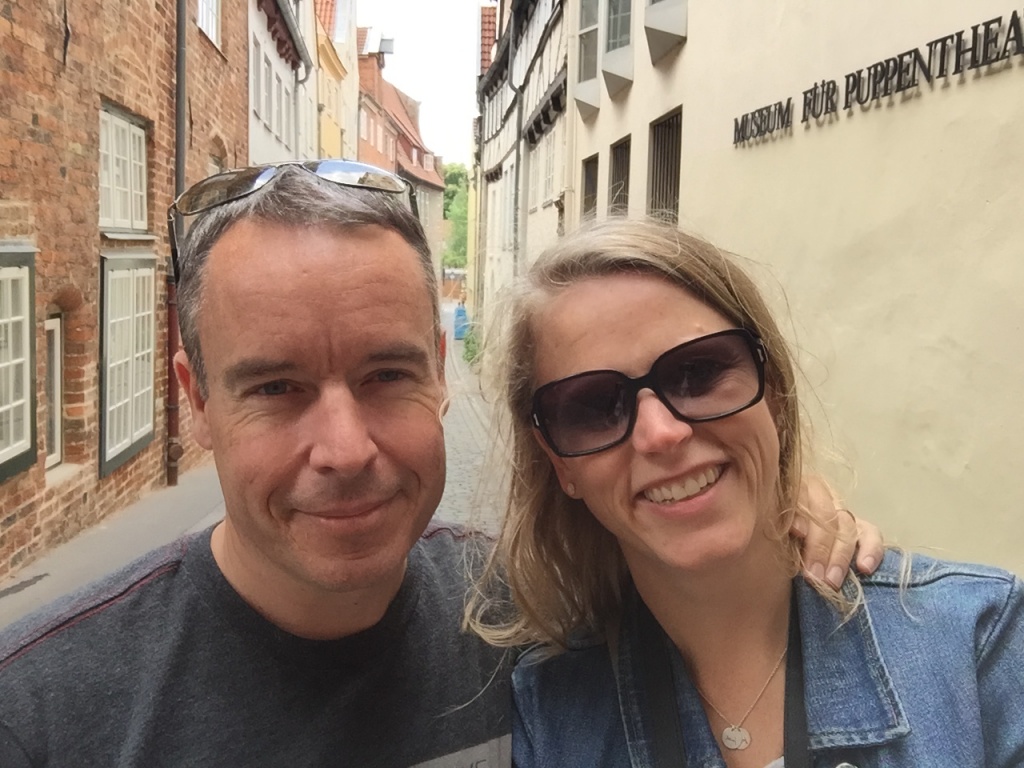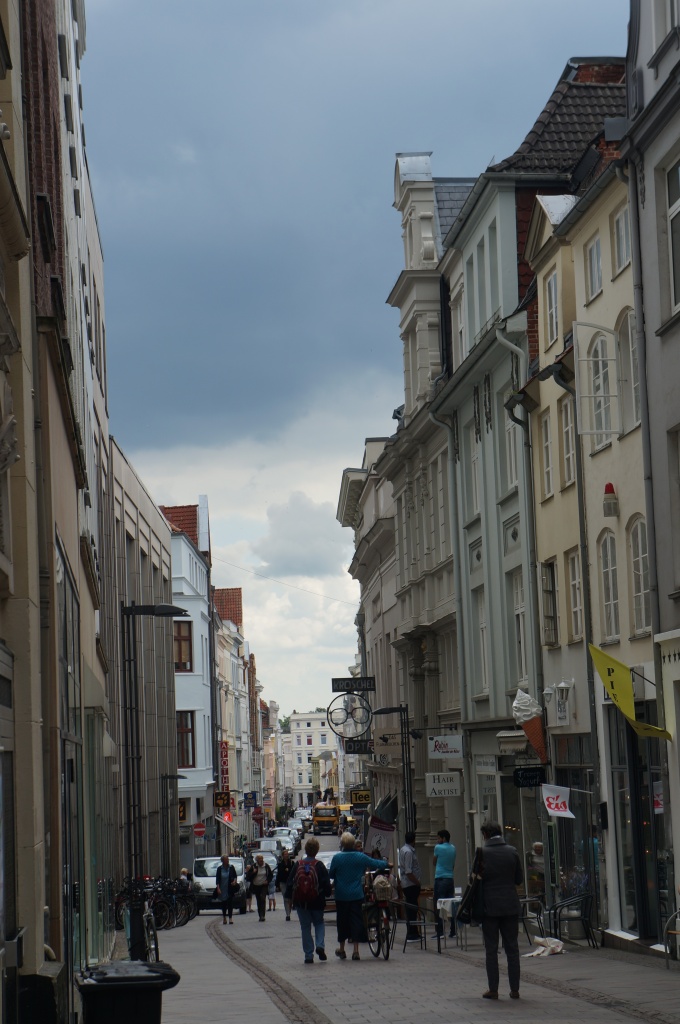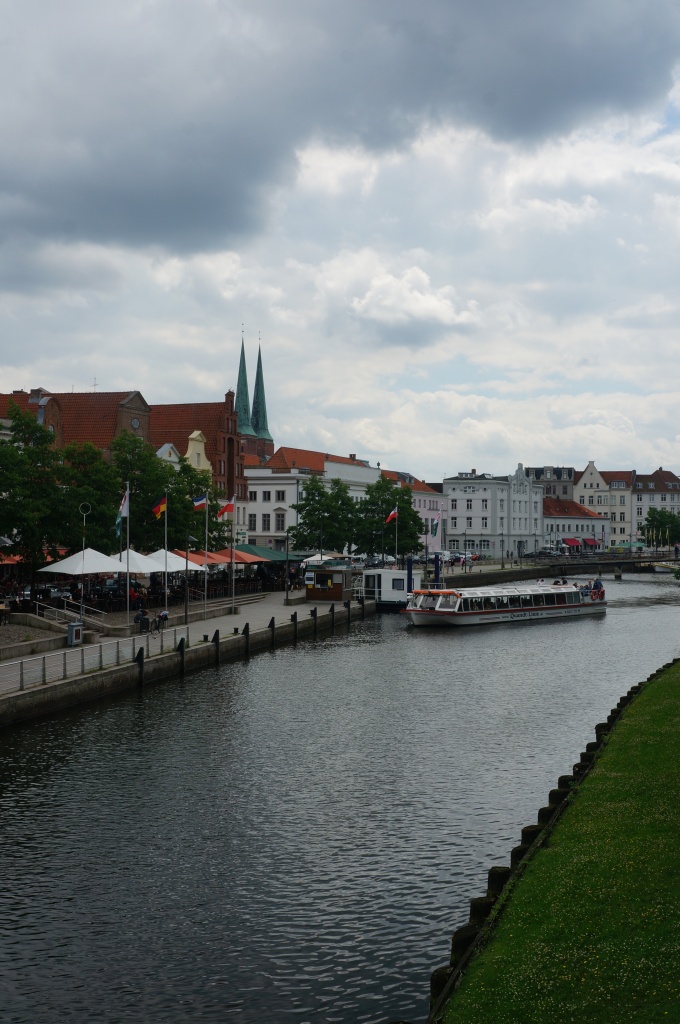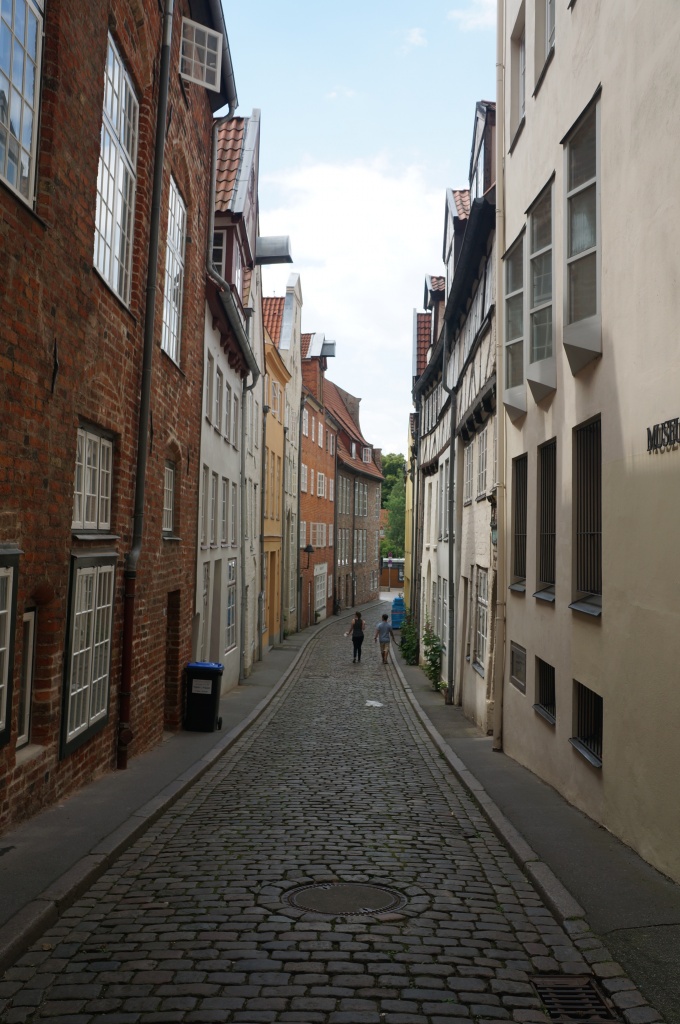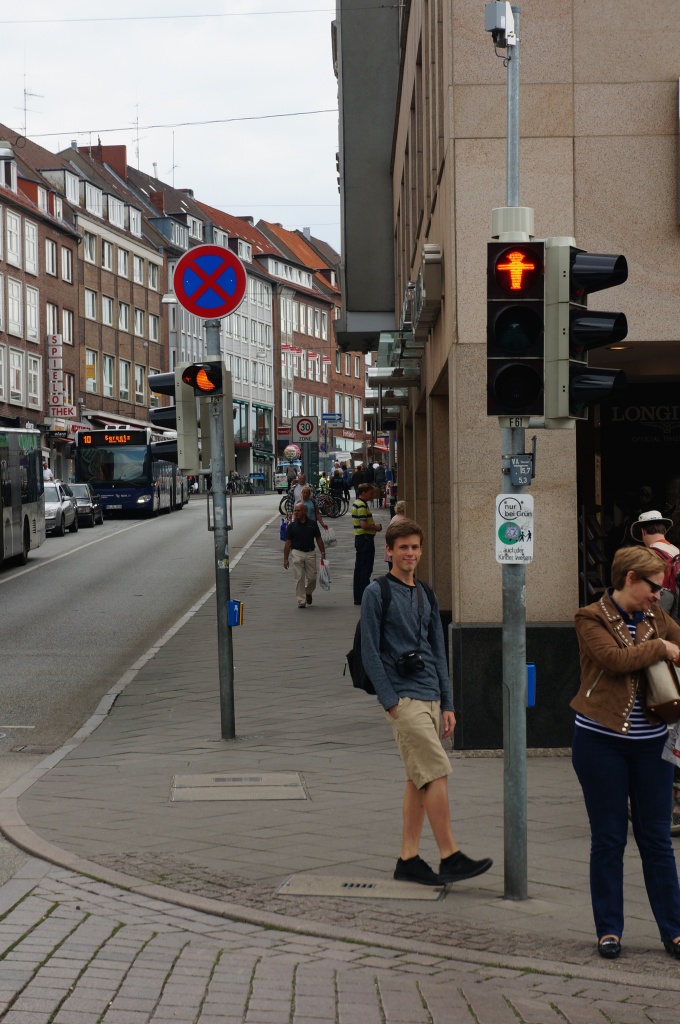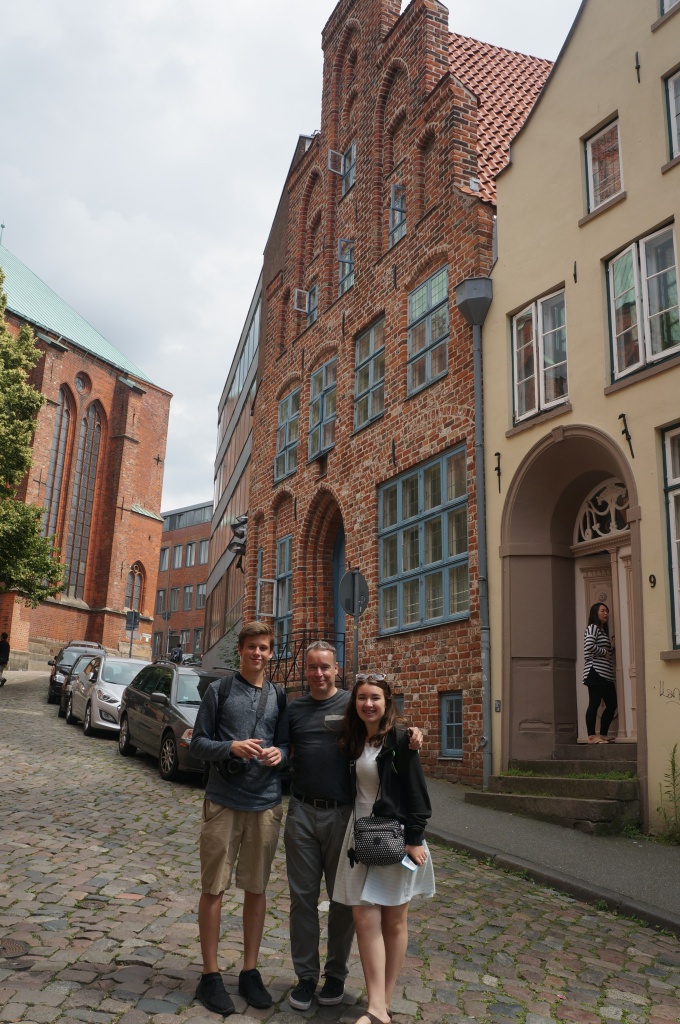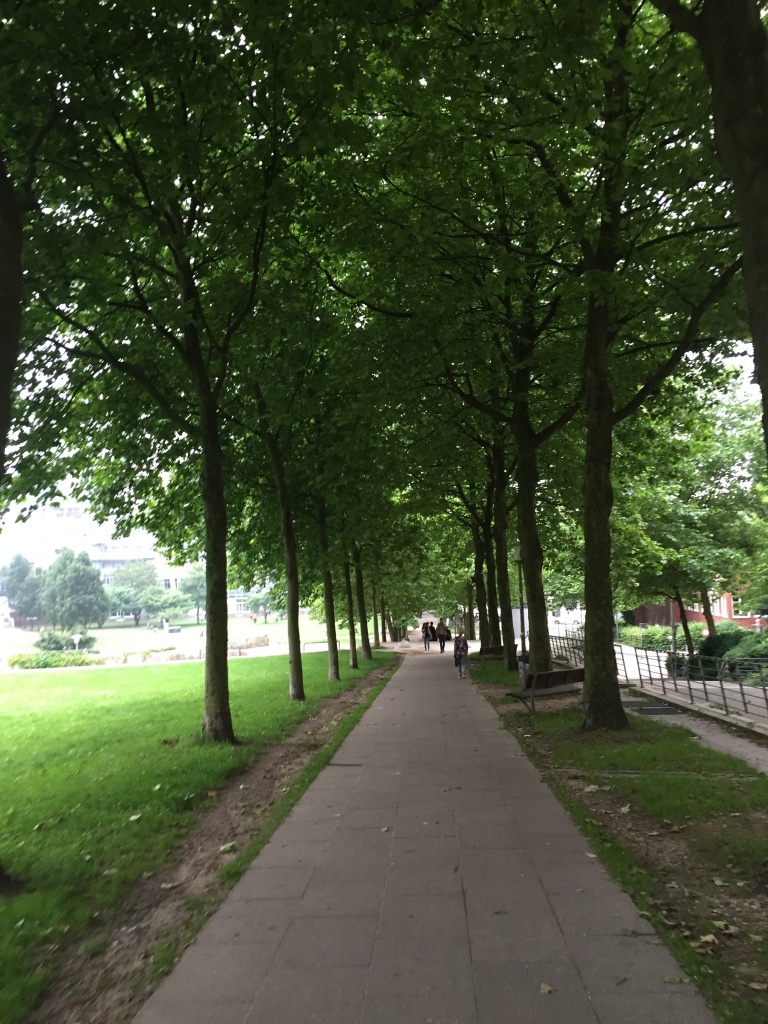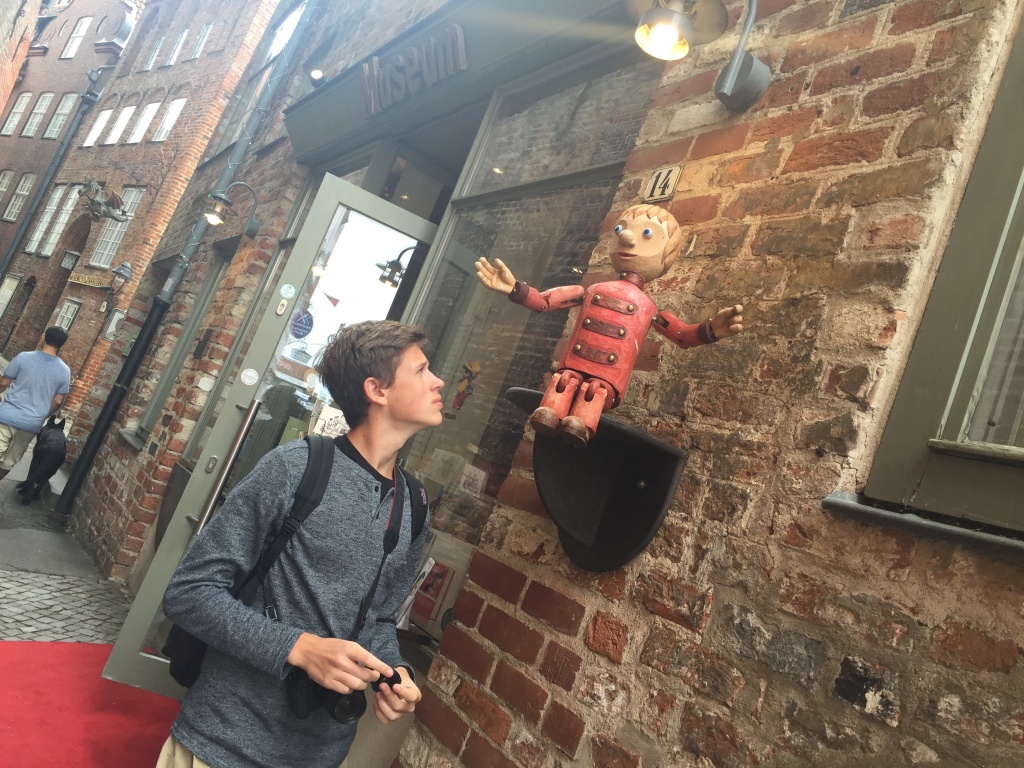 We did a little marzipan shopping, then decided to search out Granny's old school. It was easy to find, right across from the hospital (I talked about it yesterday too:))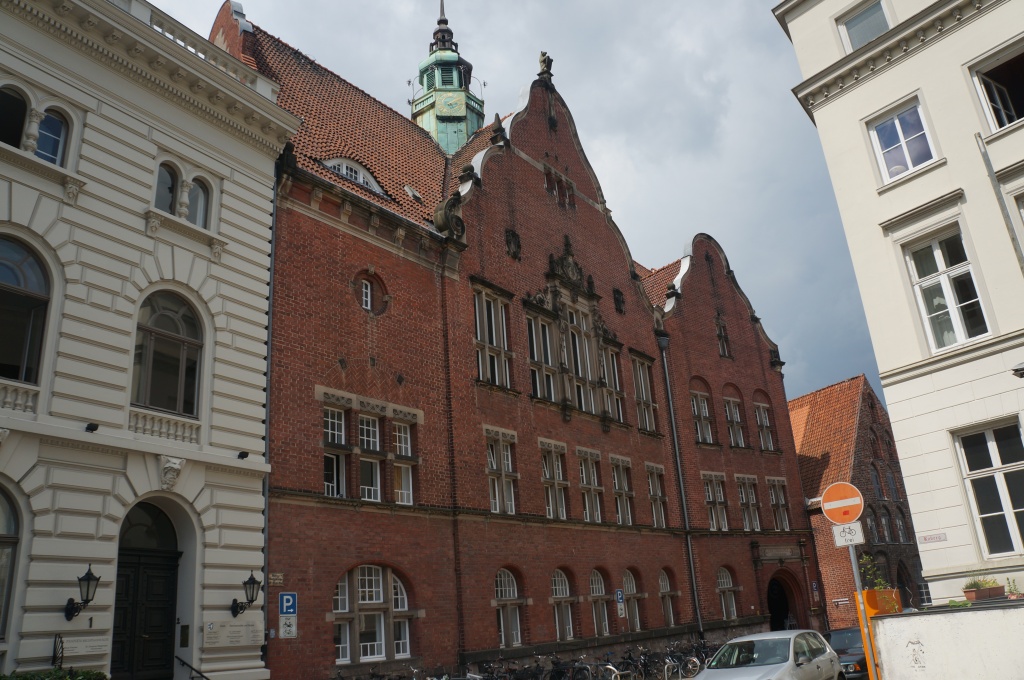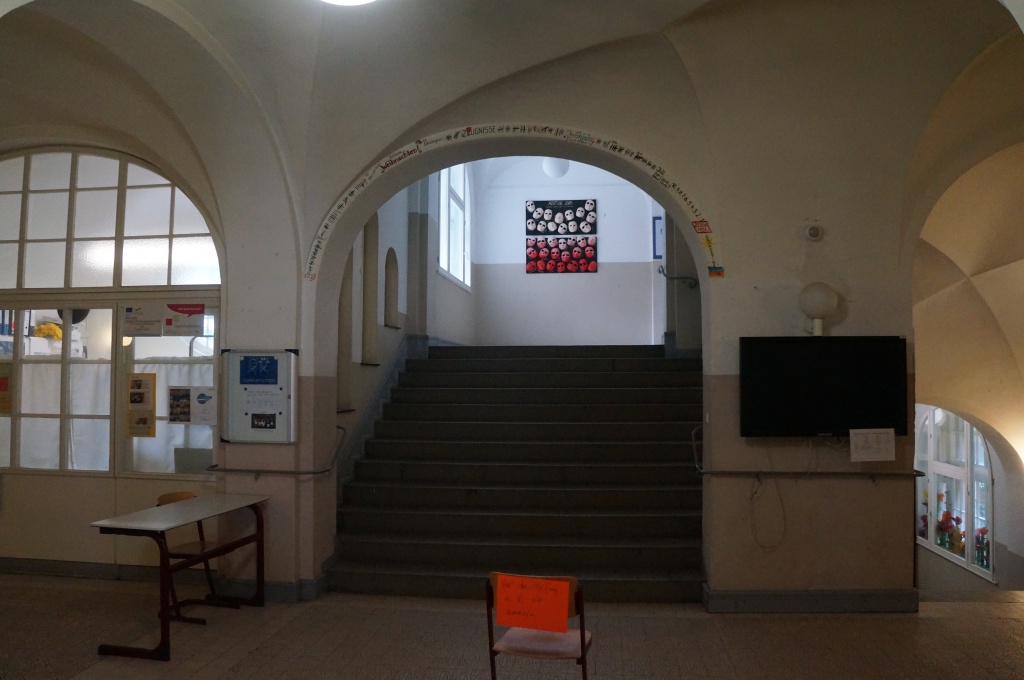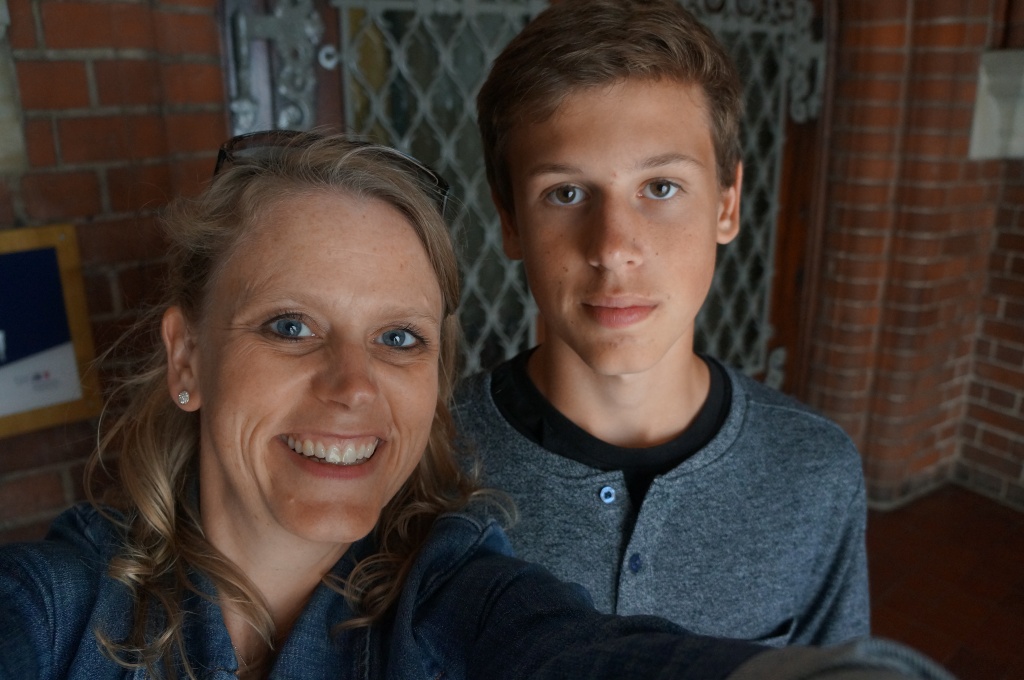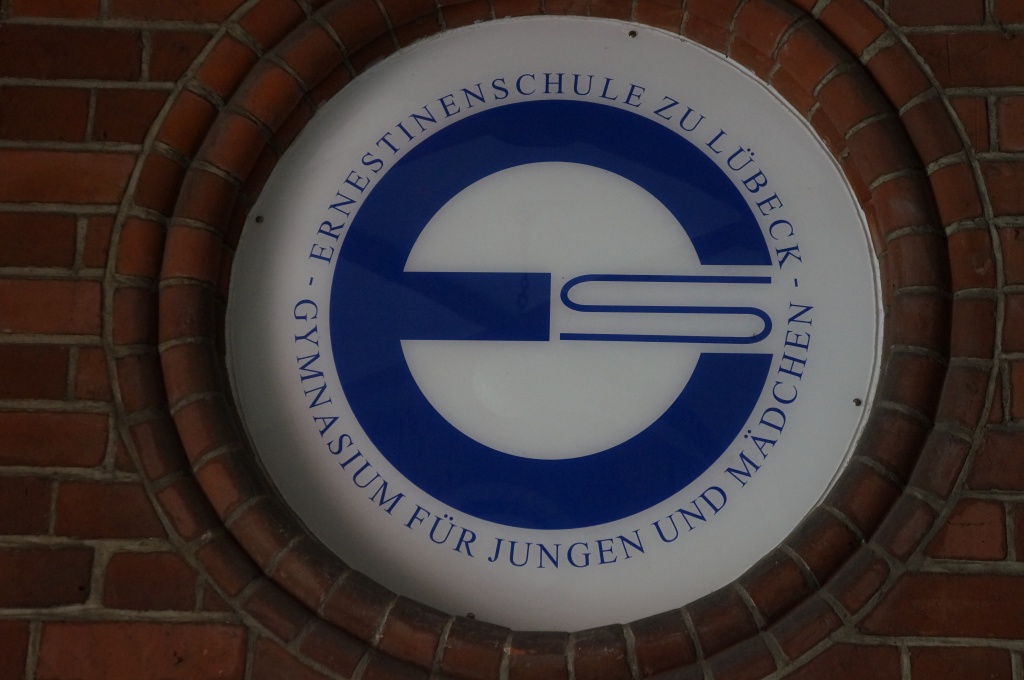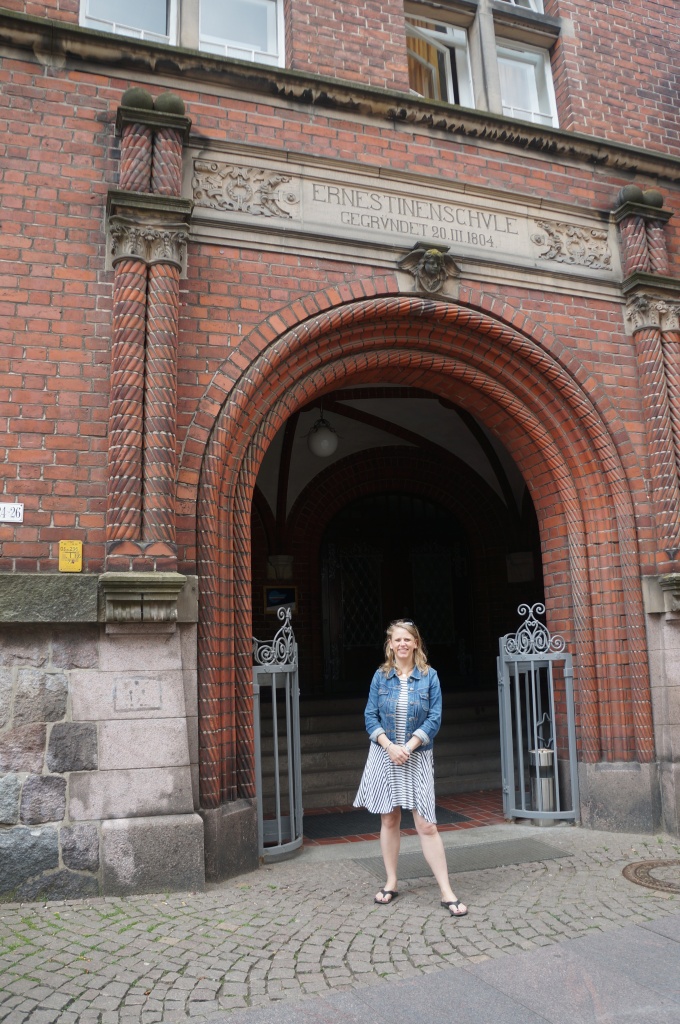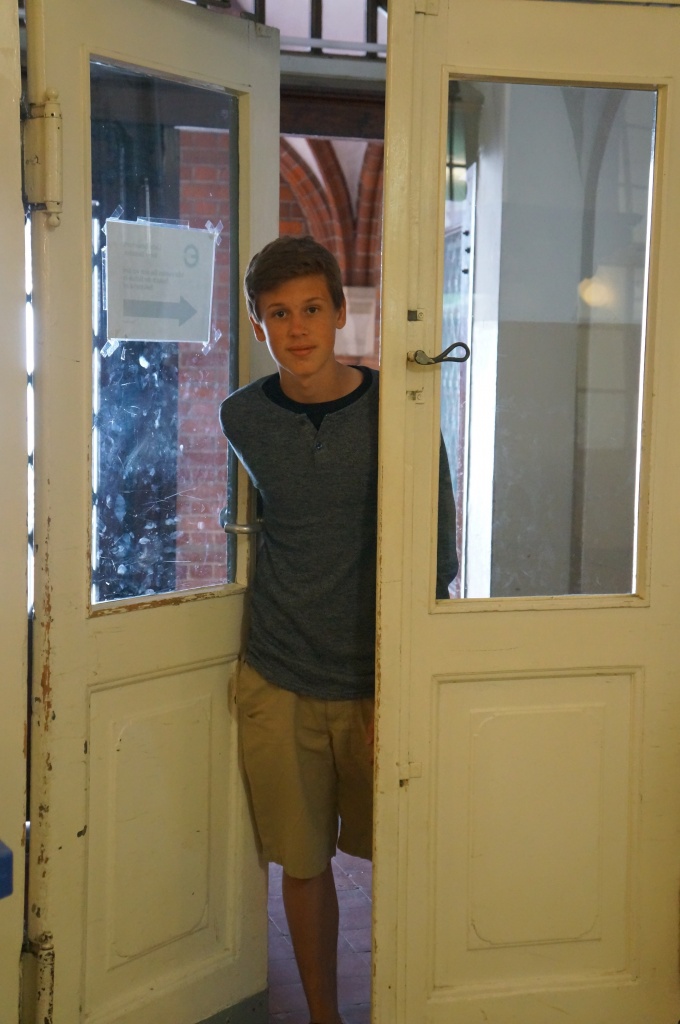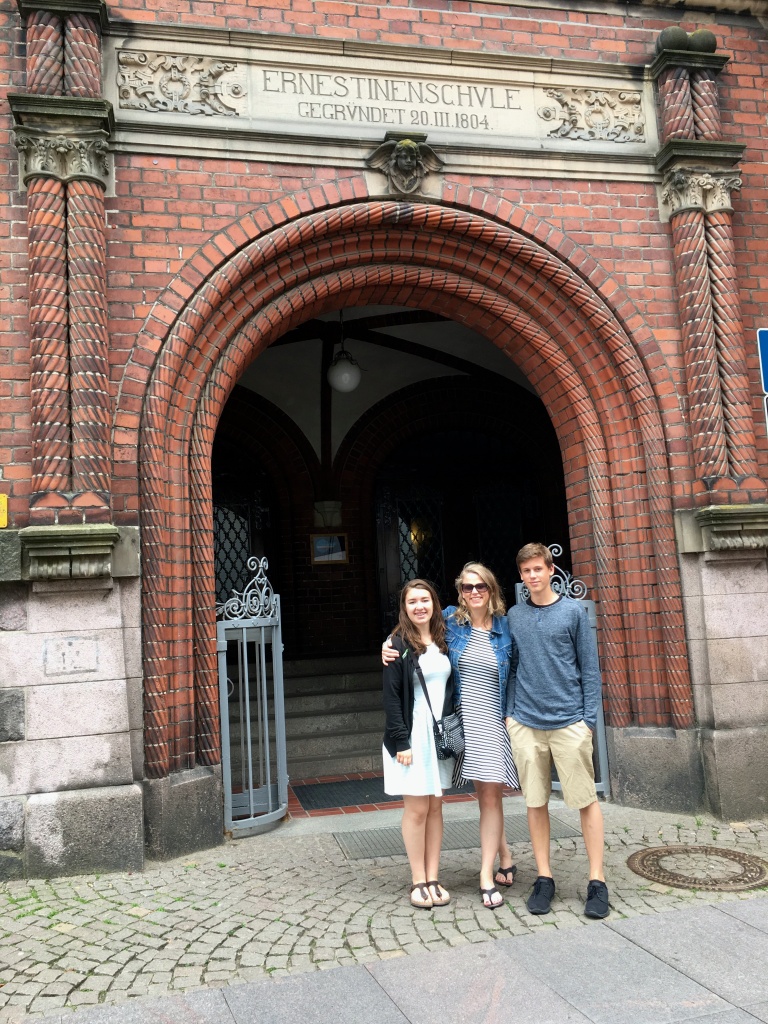 The hospital: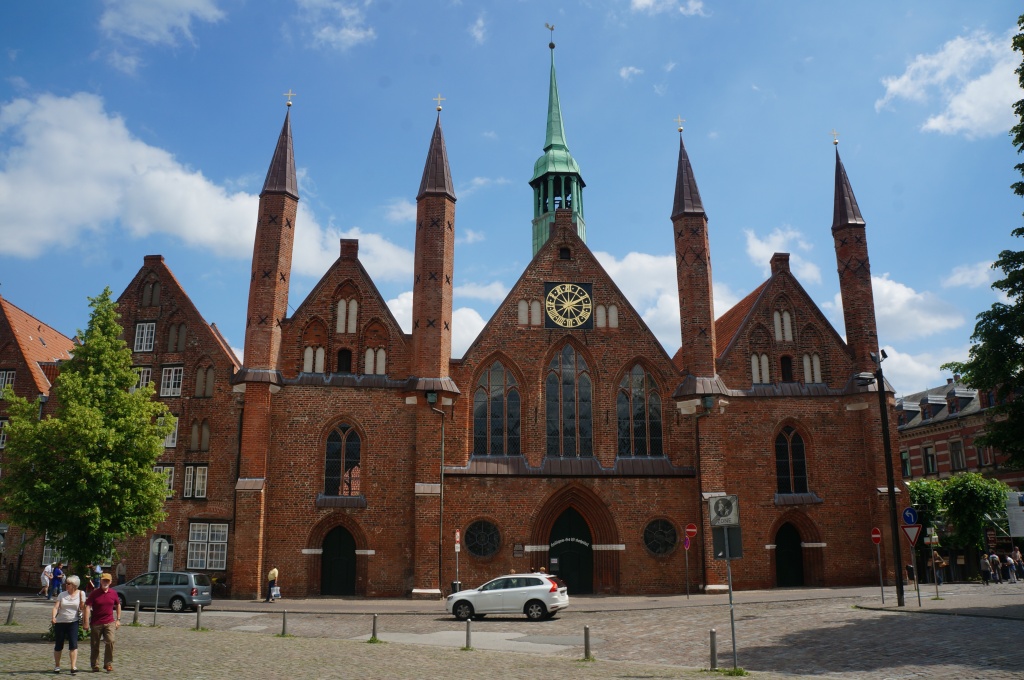 We then headed out of the city, and made our way to Travemunde beach. I don't know if Granny ever specifically went there, but the little rented beach chairs were the same ones in pictures we have of her going to the beach on the Baltic sea when she was young. She records going to other resorts in the area with her father's family too. So, if not the same beach, then something similar.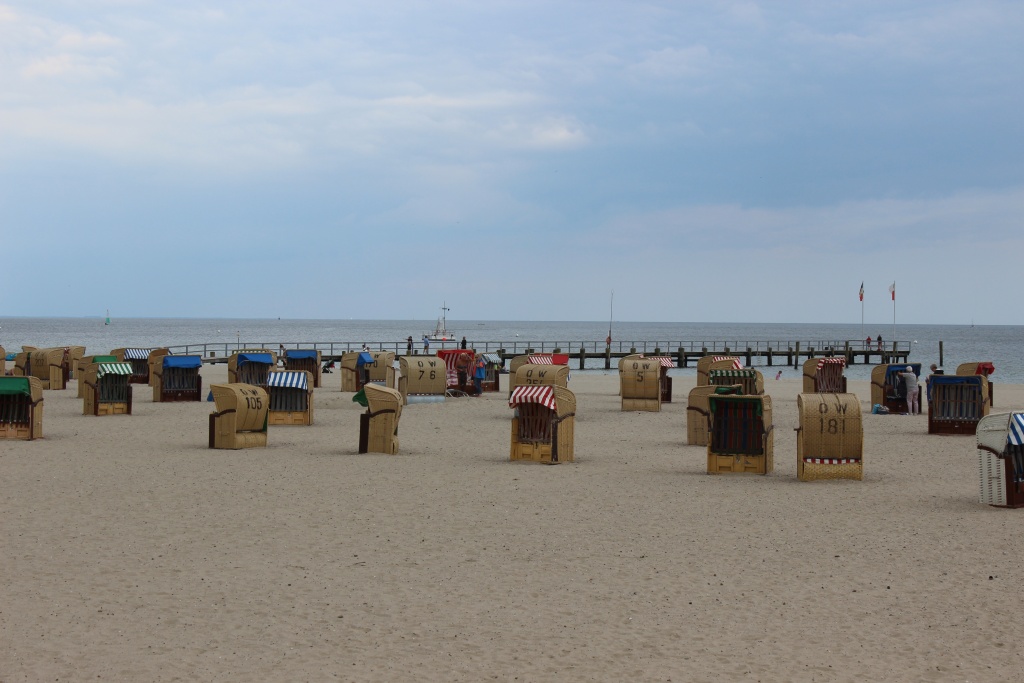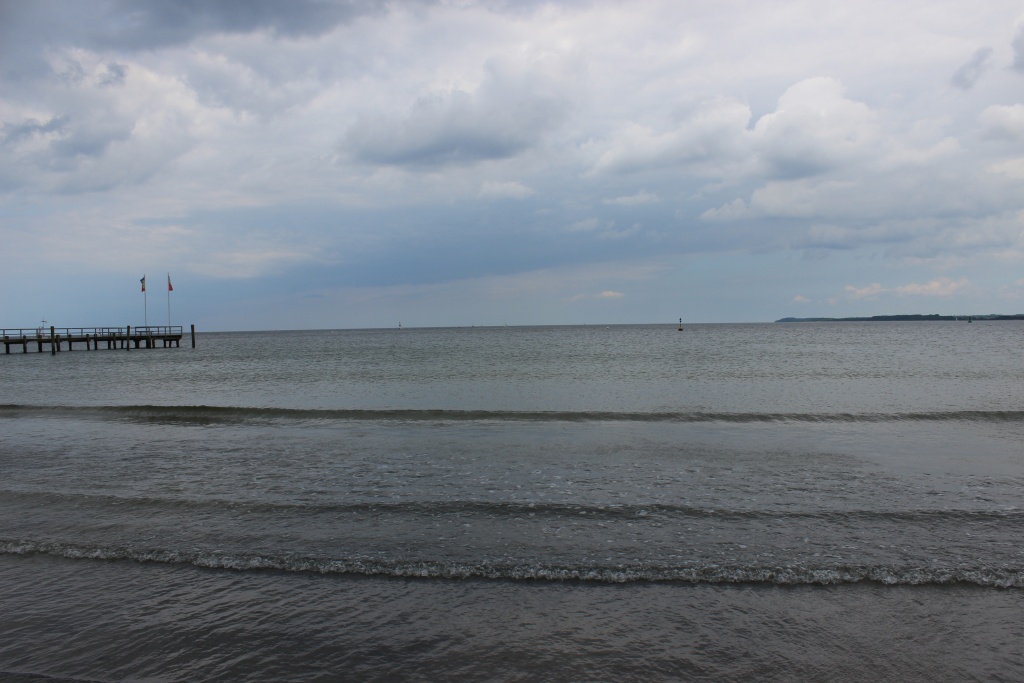 It was a cute beach, and we walked down to the water.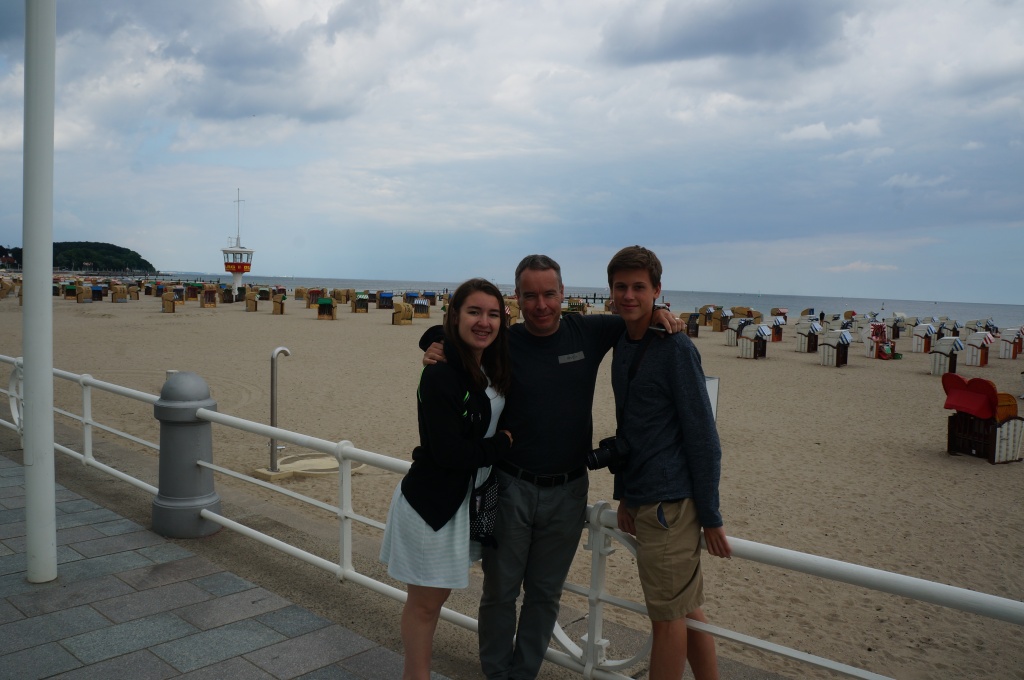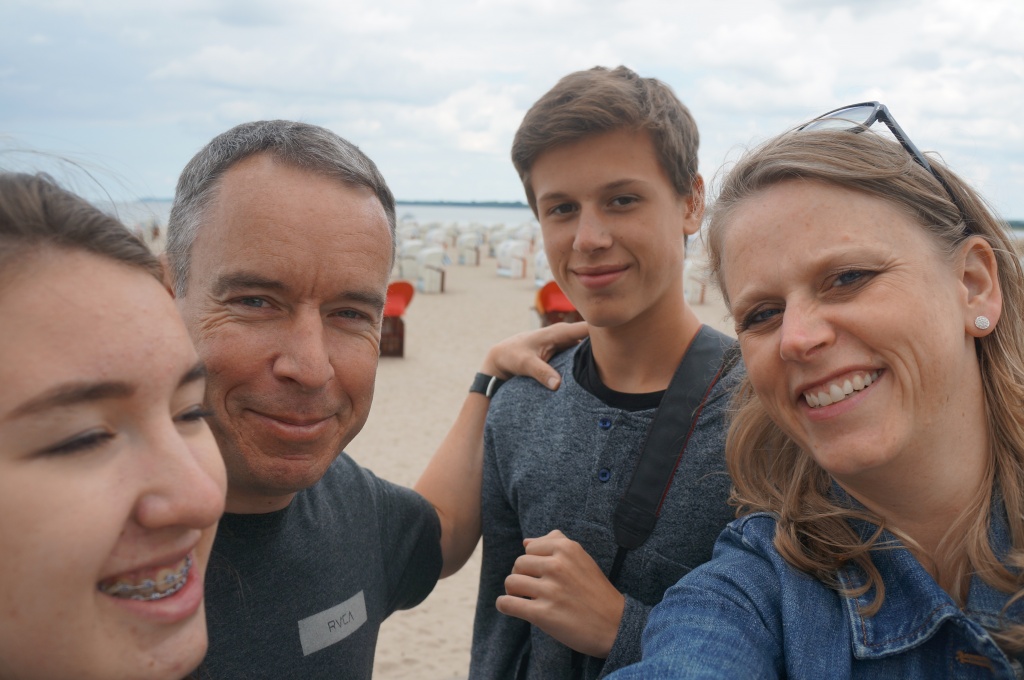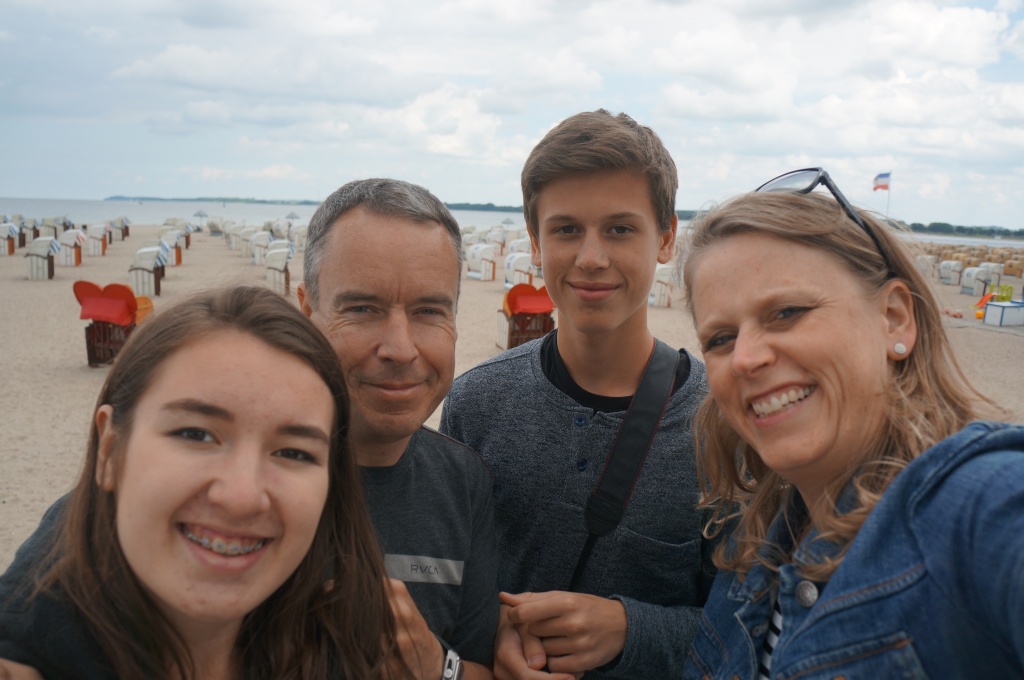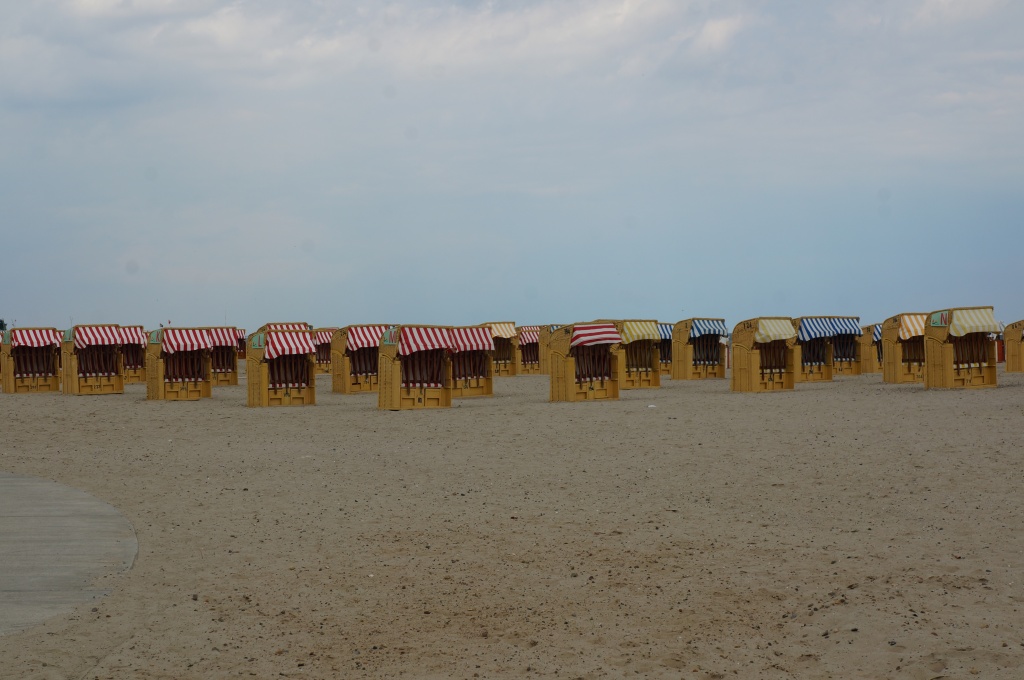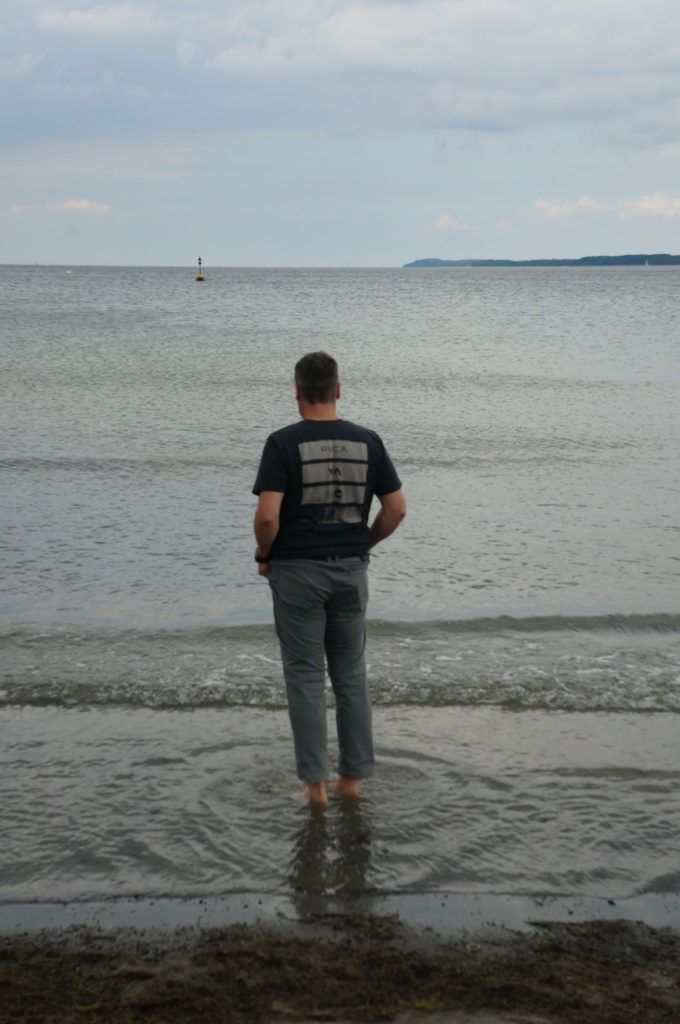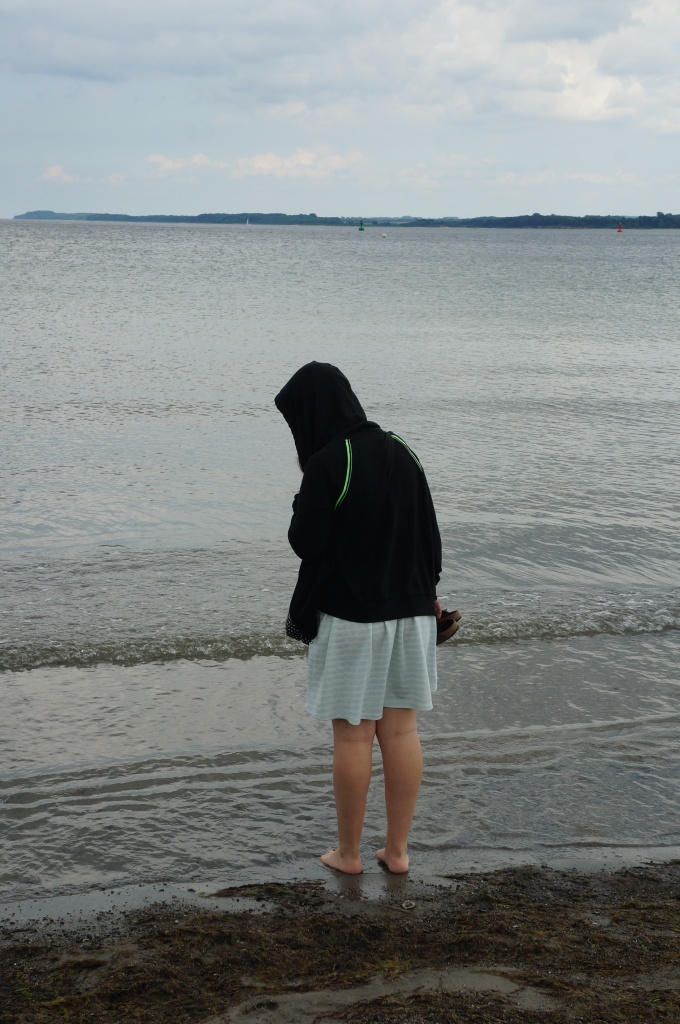 One of the first places Granny lived was a place called Falkenhusen, which they moved to in 1914 and Granny reported everyone loving it there. They were there until 1926 when they were forced to leave. Granny told of stories of living on the farm, the nearby forest and going to school in a neighbouring village. So, we set out, using goggle maps, and think we found it (any of my family had been there but I didn't have directions – just knew that it was outside the city). If it wasn't the right one, well, it fit the descriptions well enough for me:)
I felt quite emotional thinking of her as we drove through the forest. I was reading some parts of the book aloud and my voice quivered a bit, and Zach immediately asked why I was crying. "Not sad tears", I told him. But tears of missing, familiarity, nostalgia, and love and appreciation for the family I was born into and the example of an incredible woman I had in my grandmother. I was humbled by the privilege to be walking those streets and seeing the same sights, and felt the warmth that I always felt and could hear her voice calling me "sweetheart, darling" in her German accent, and nodding her head, "Ja".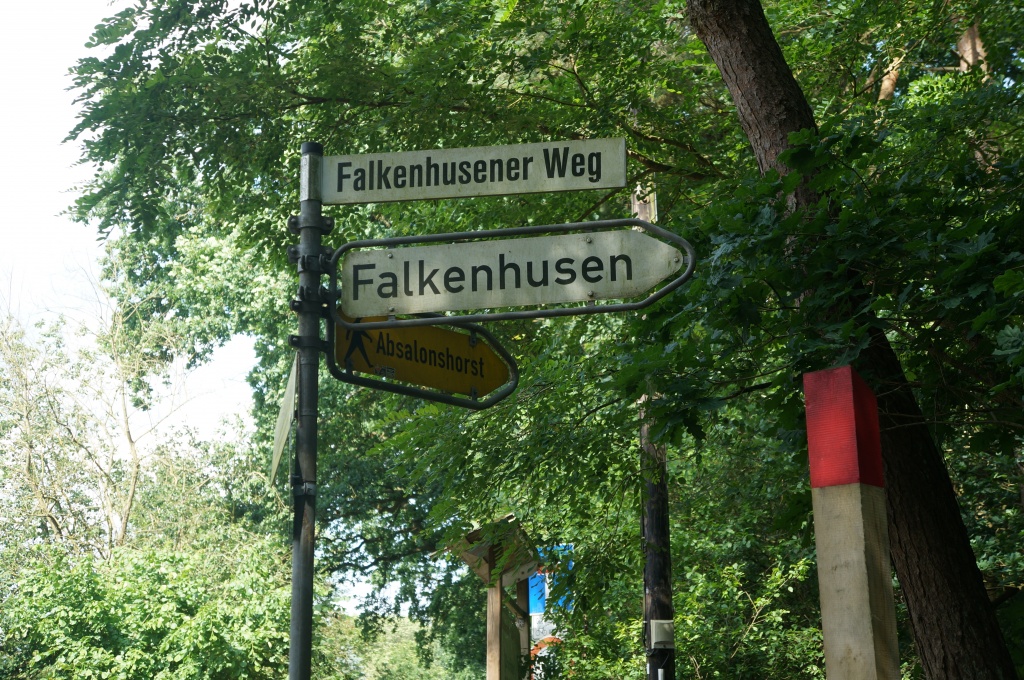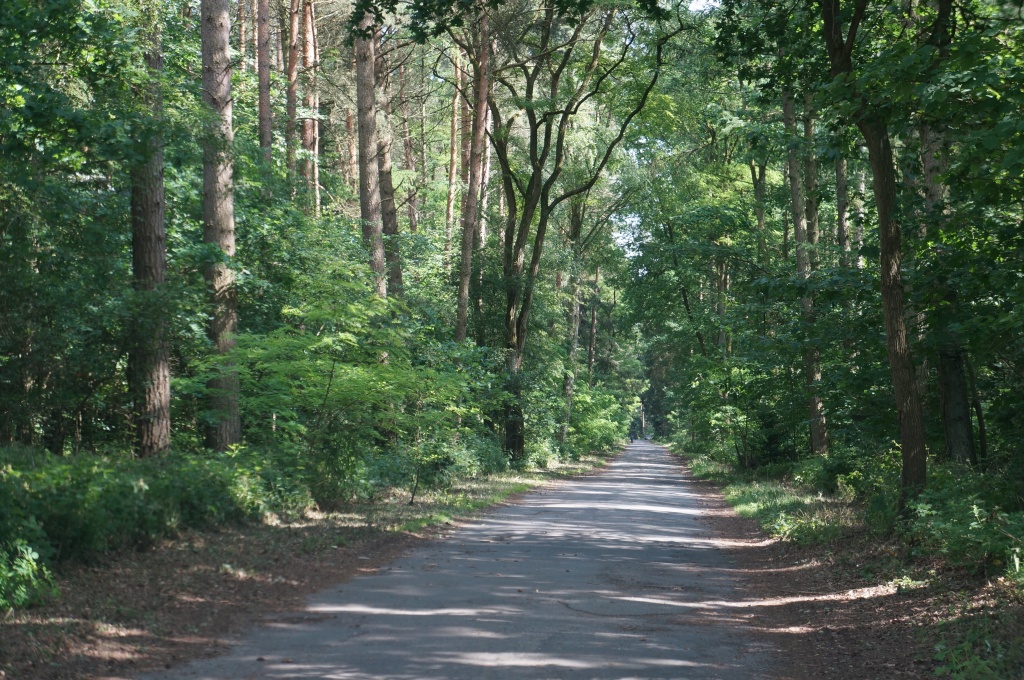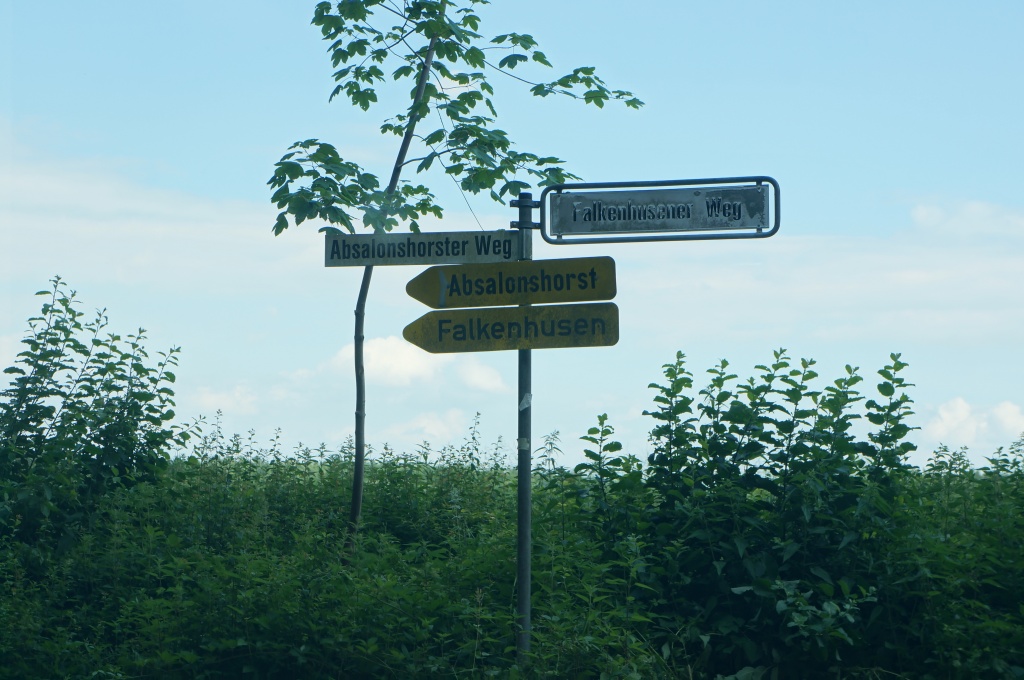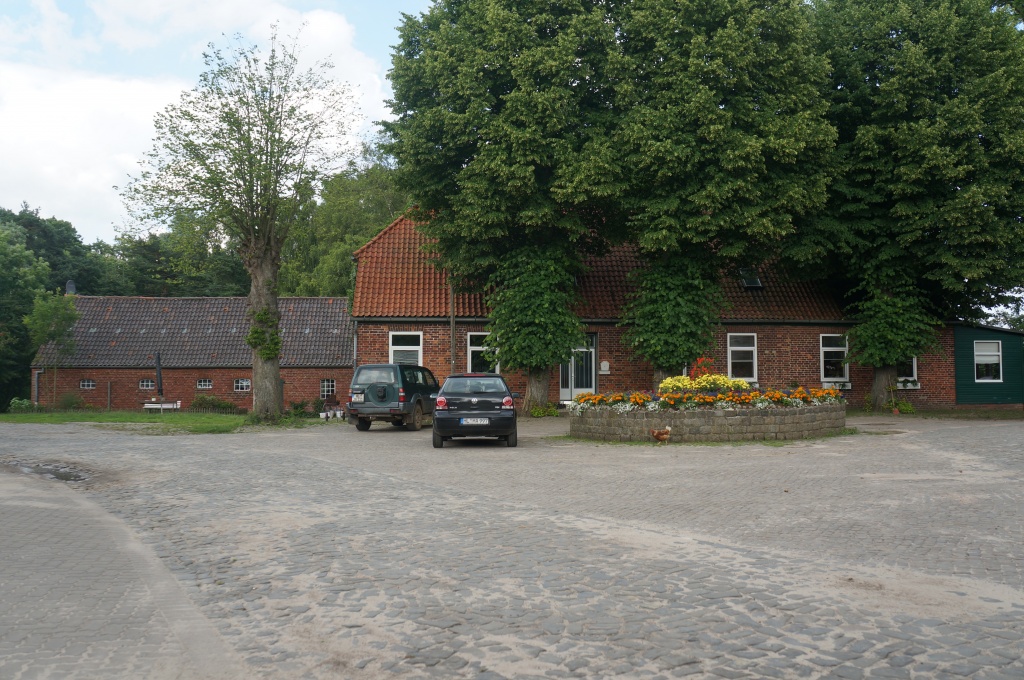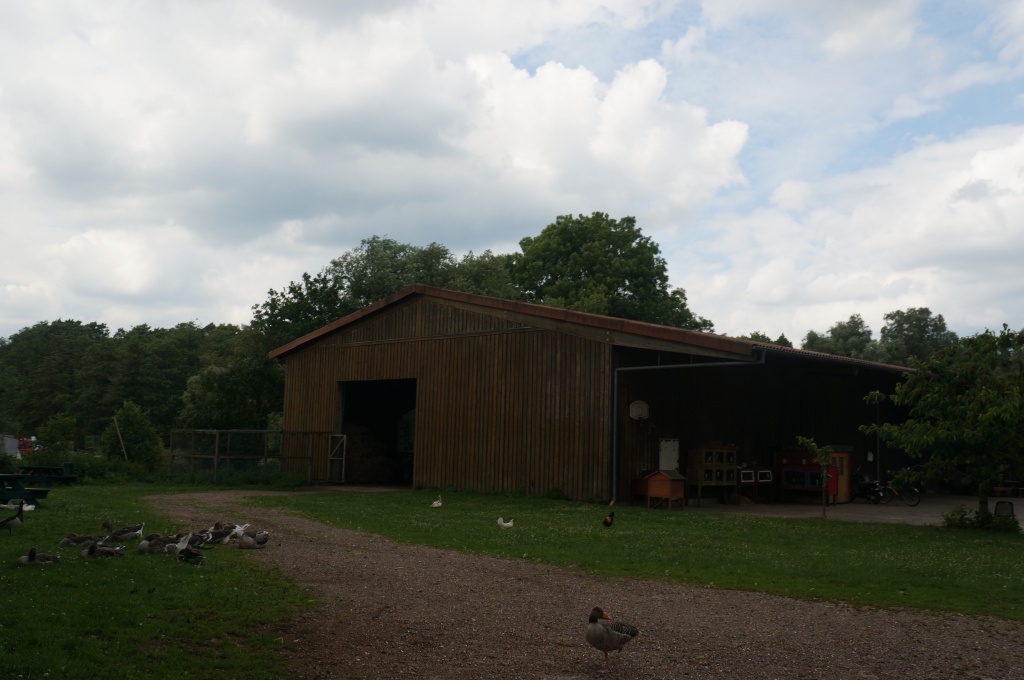 We drove home and got back early enough to spend some time in Hamburg. We headed to the beautiful city hall, and then wandered around a bit.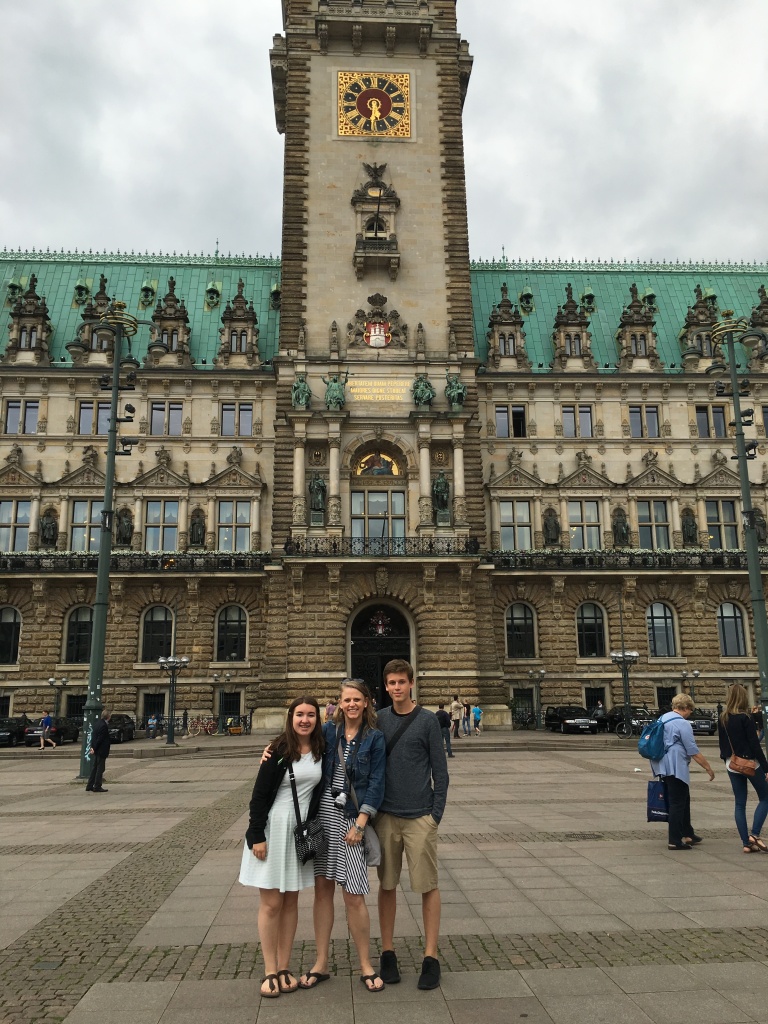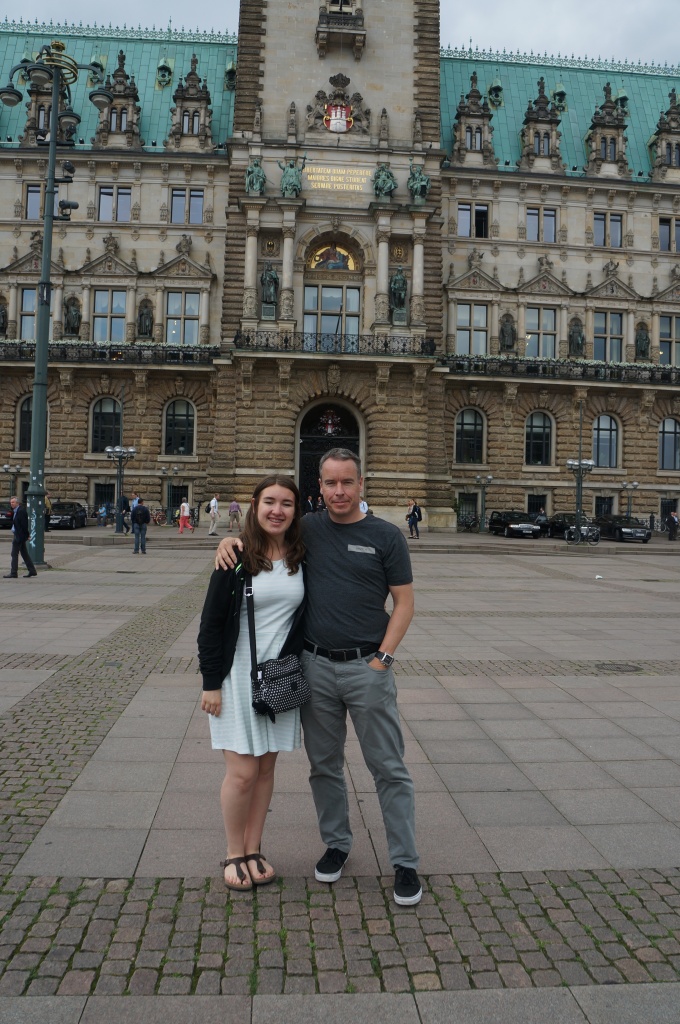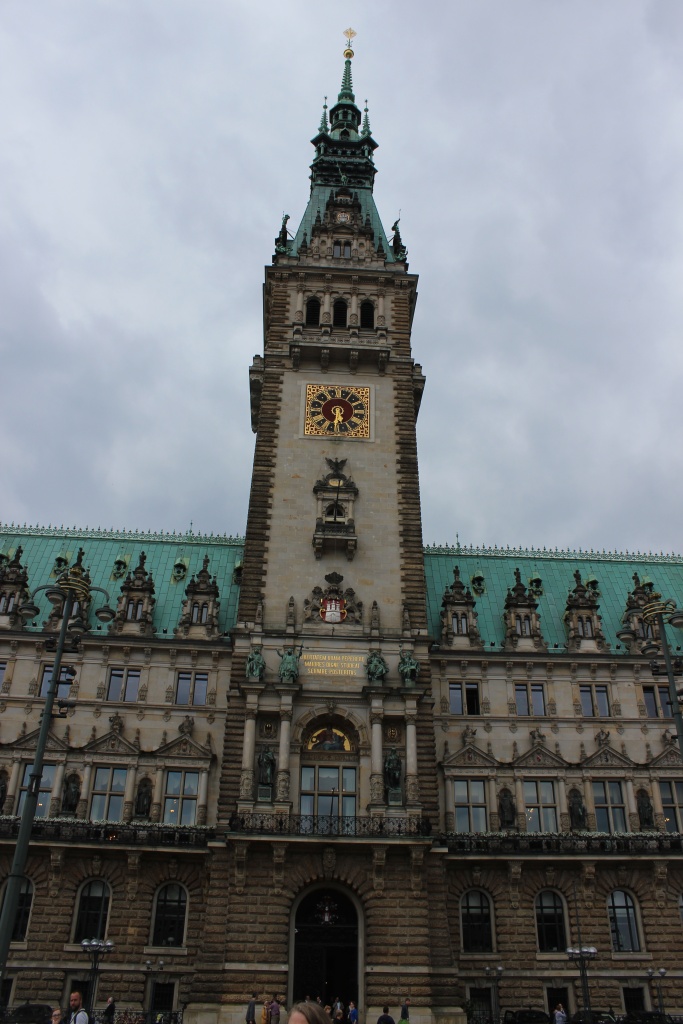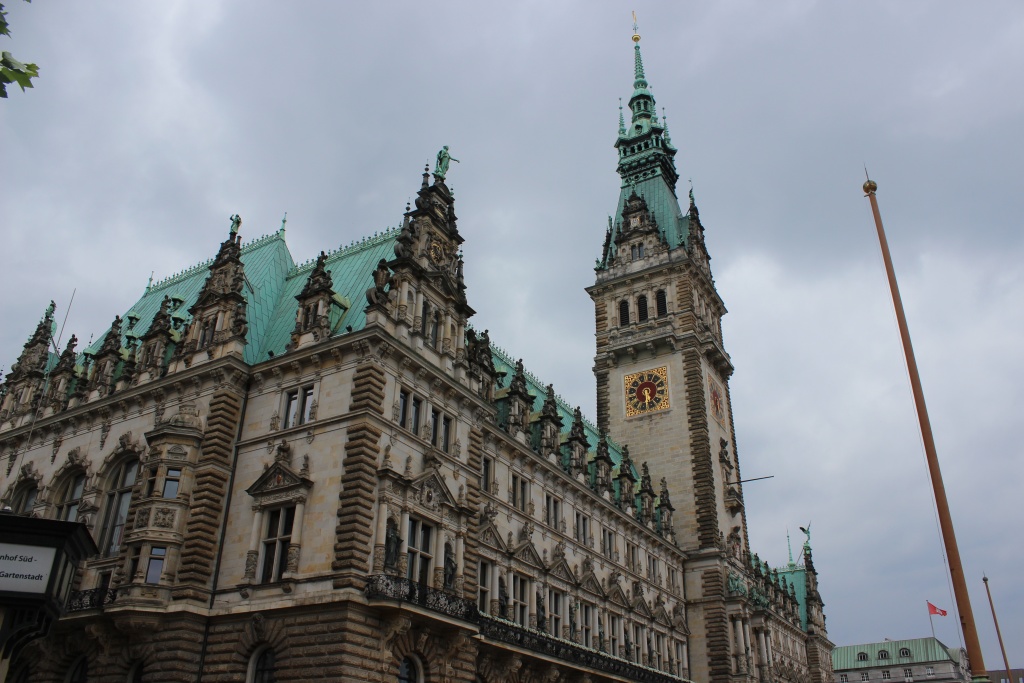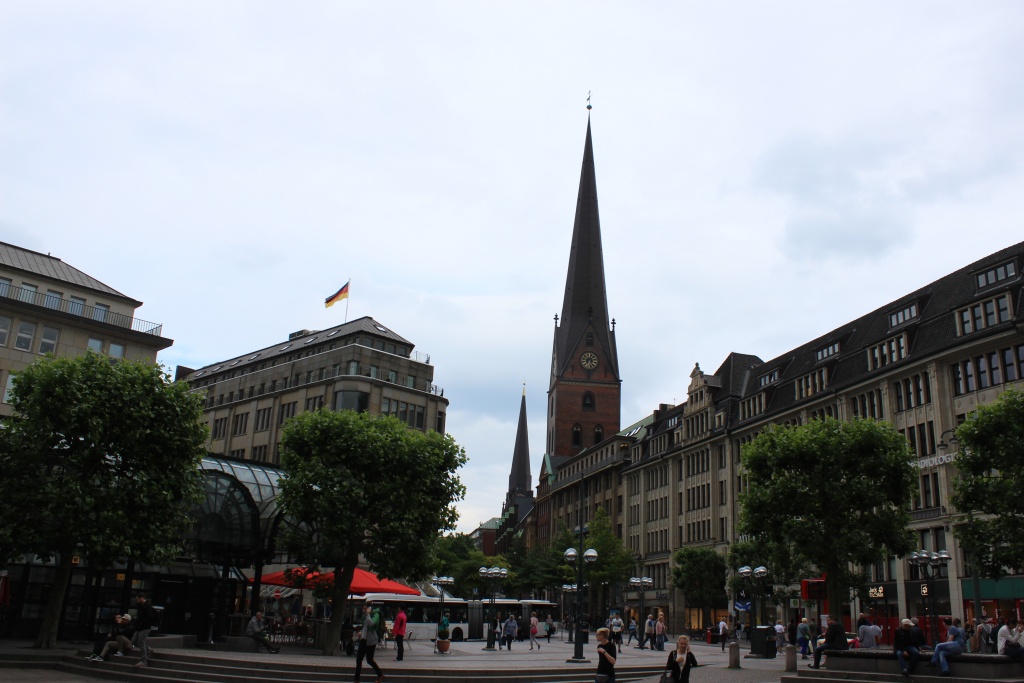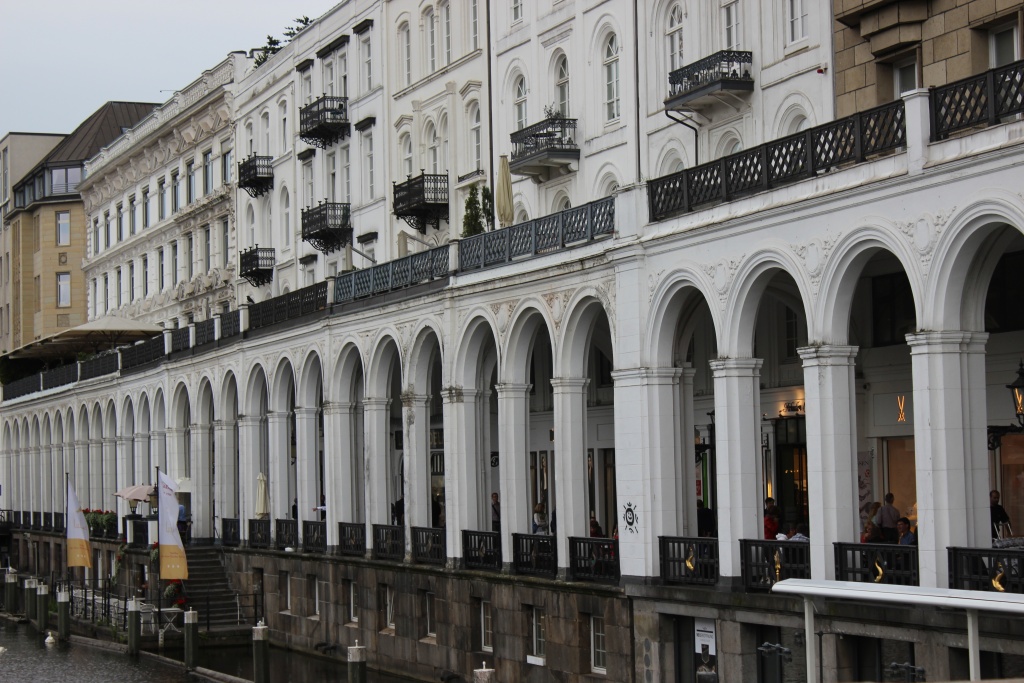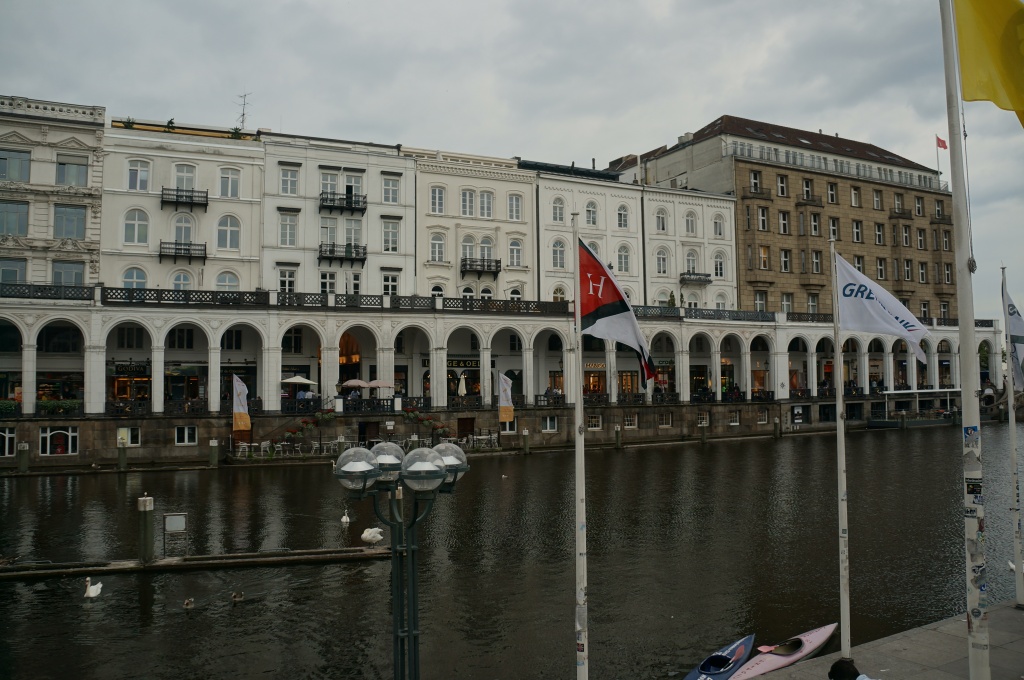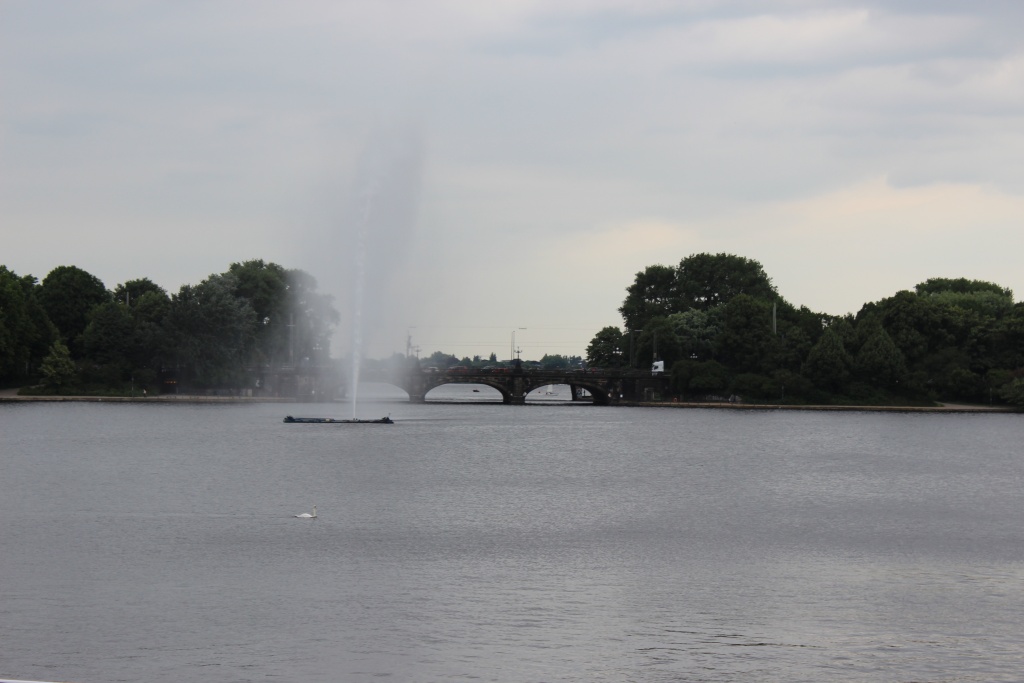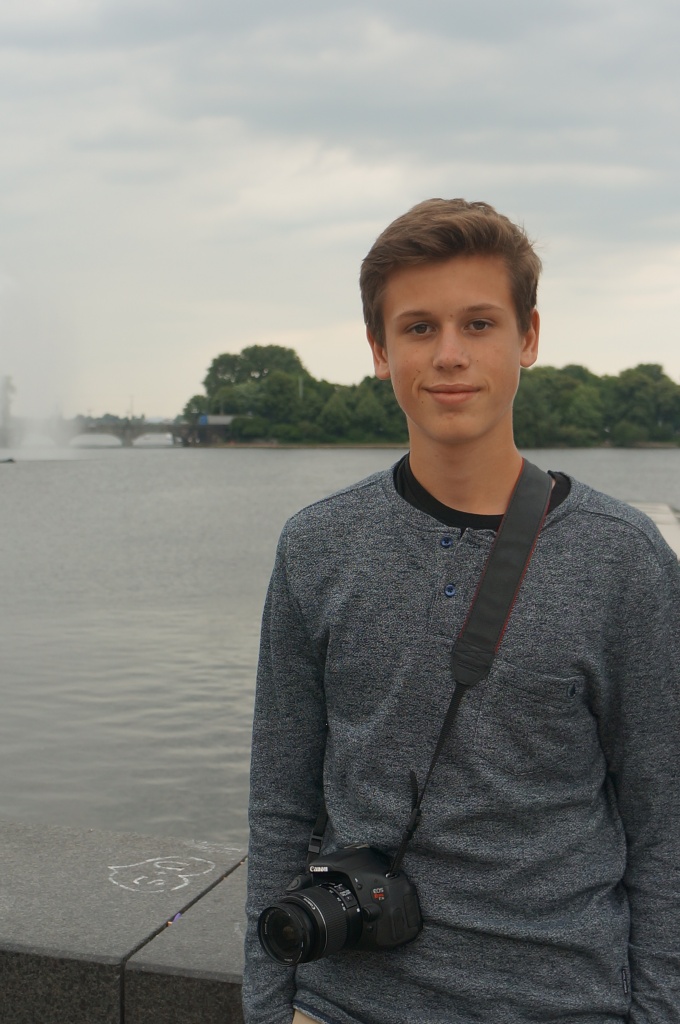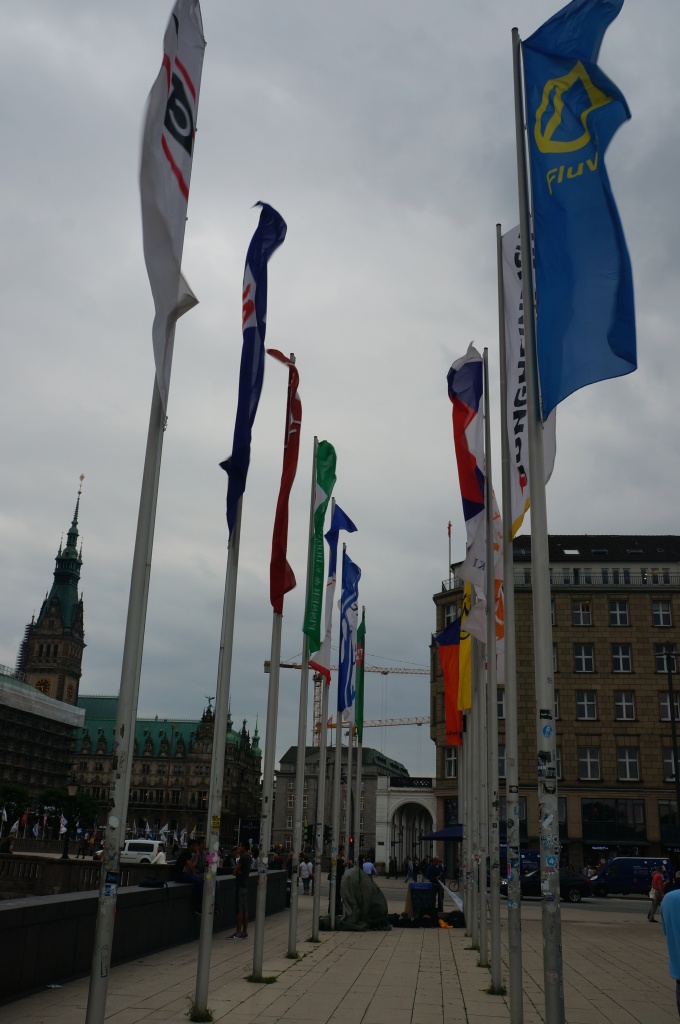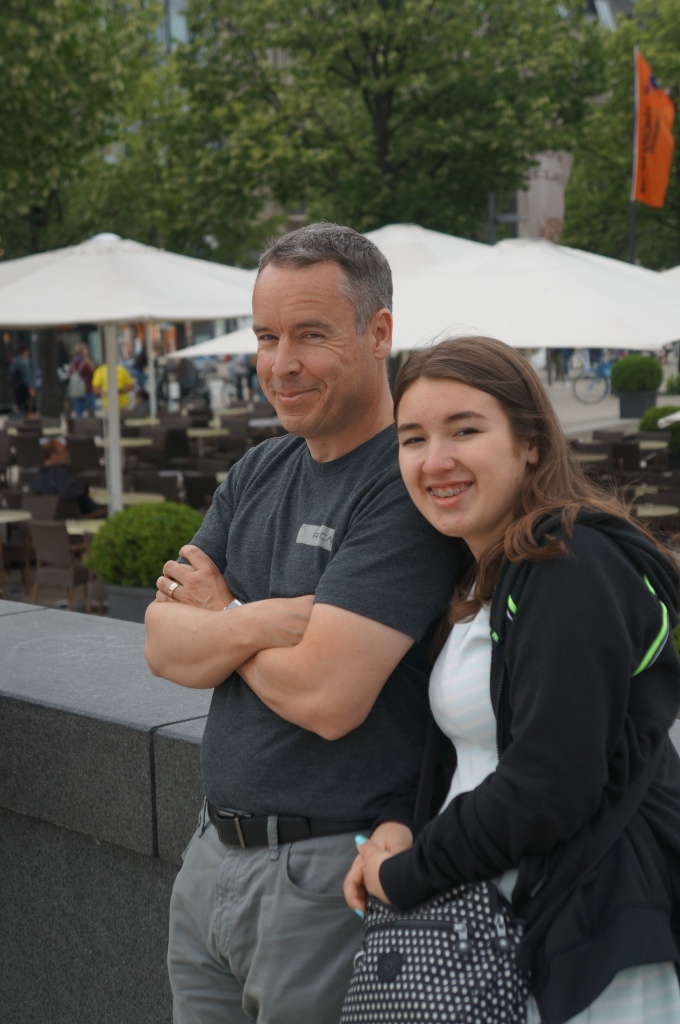 We also made our way to the beautiful St. Michaels' church ( 2 minutes from our hotel) and climbed the tower.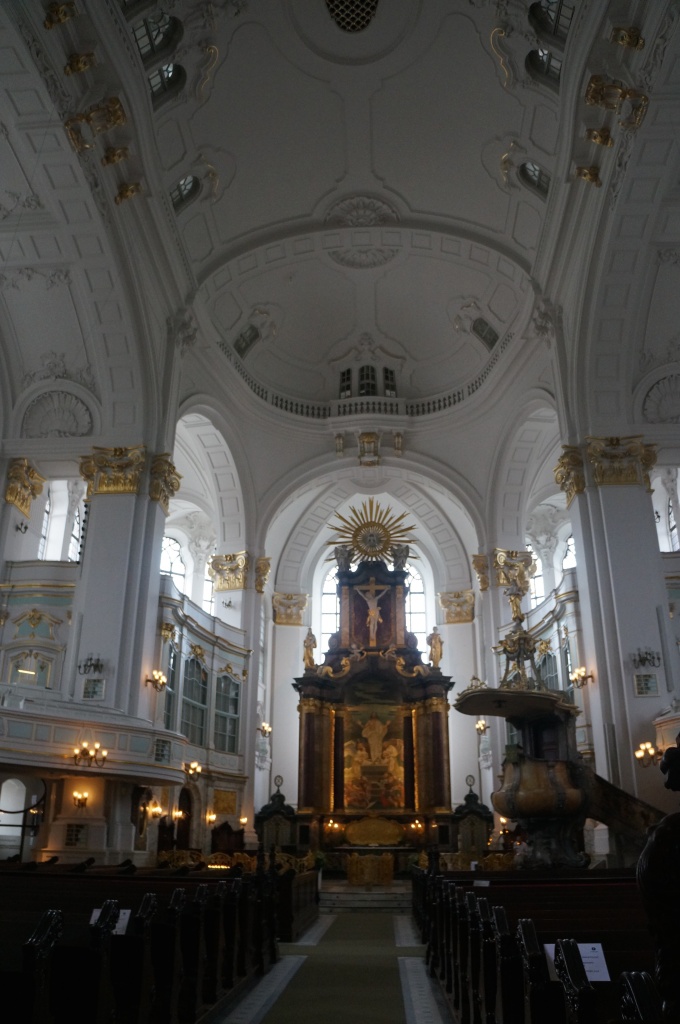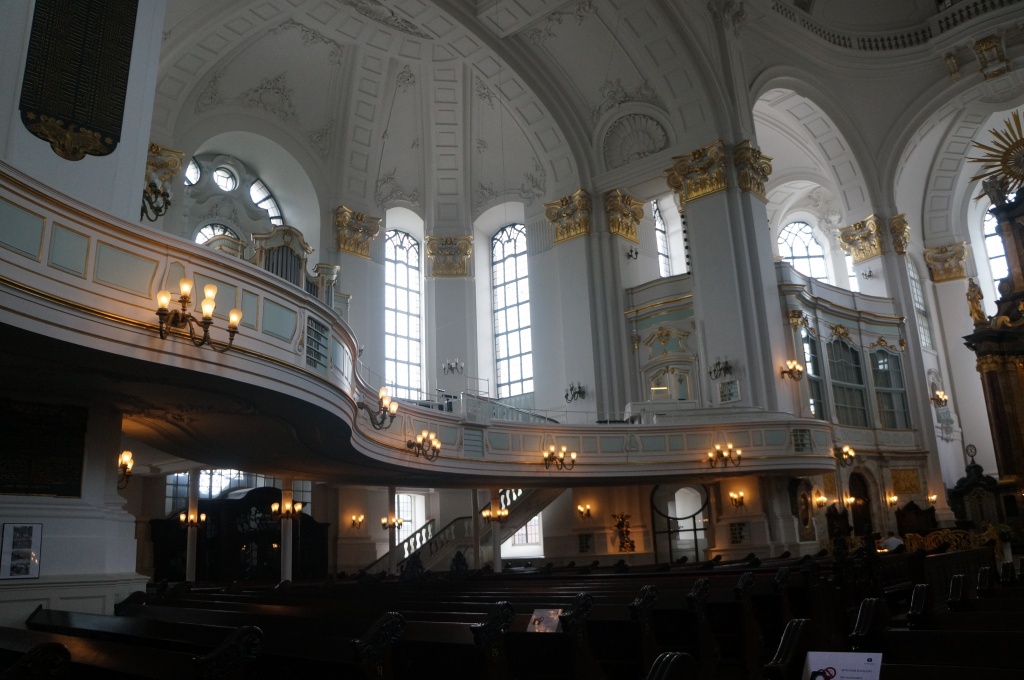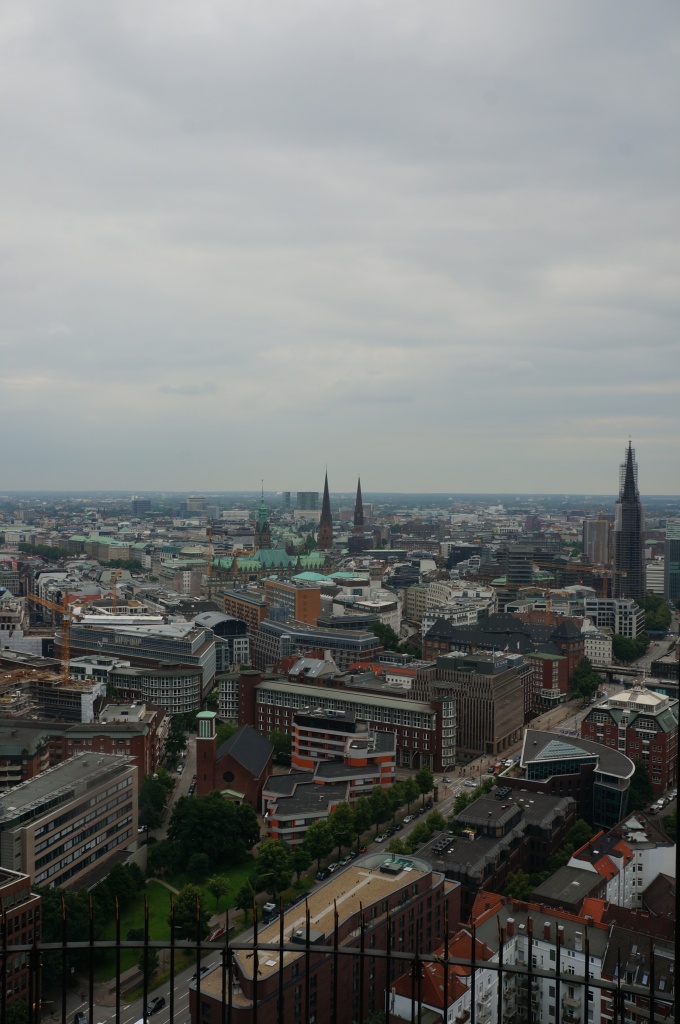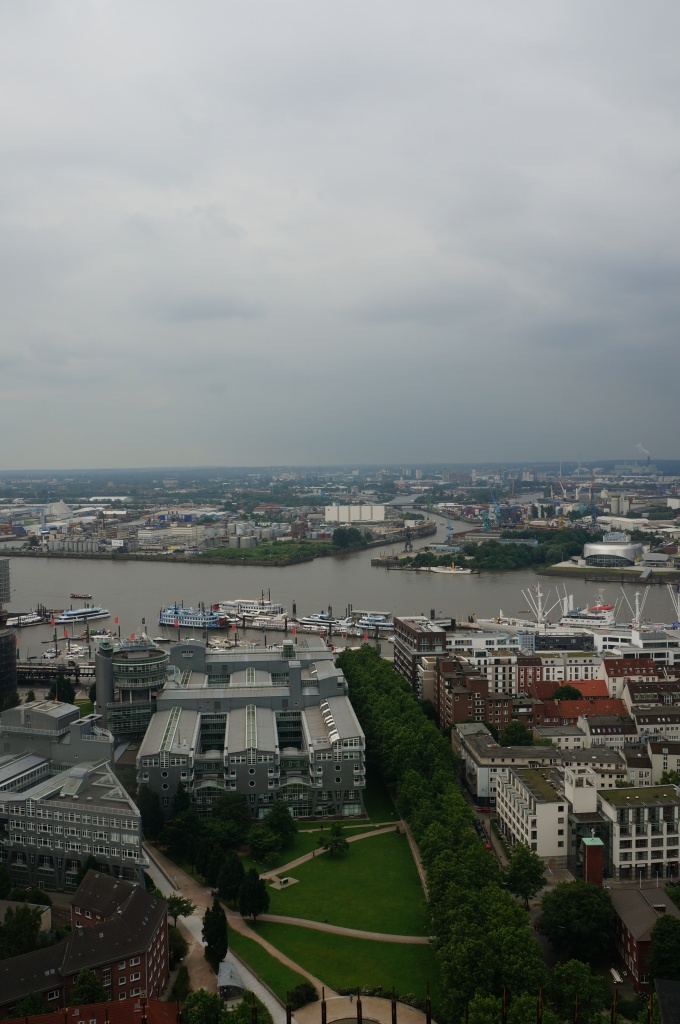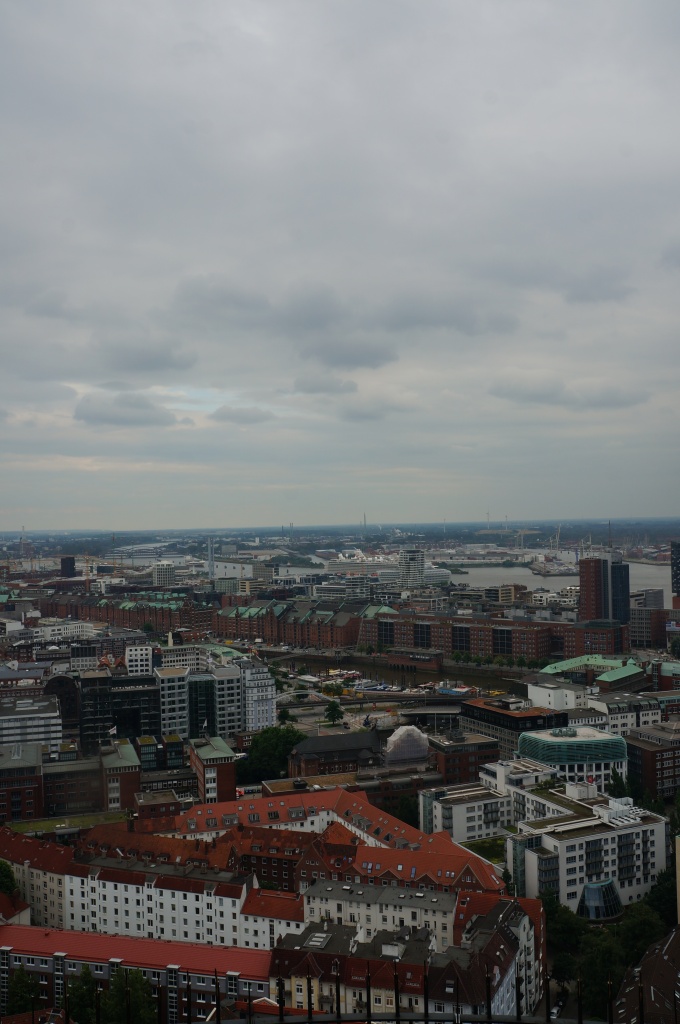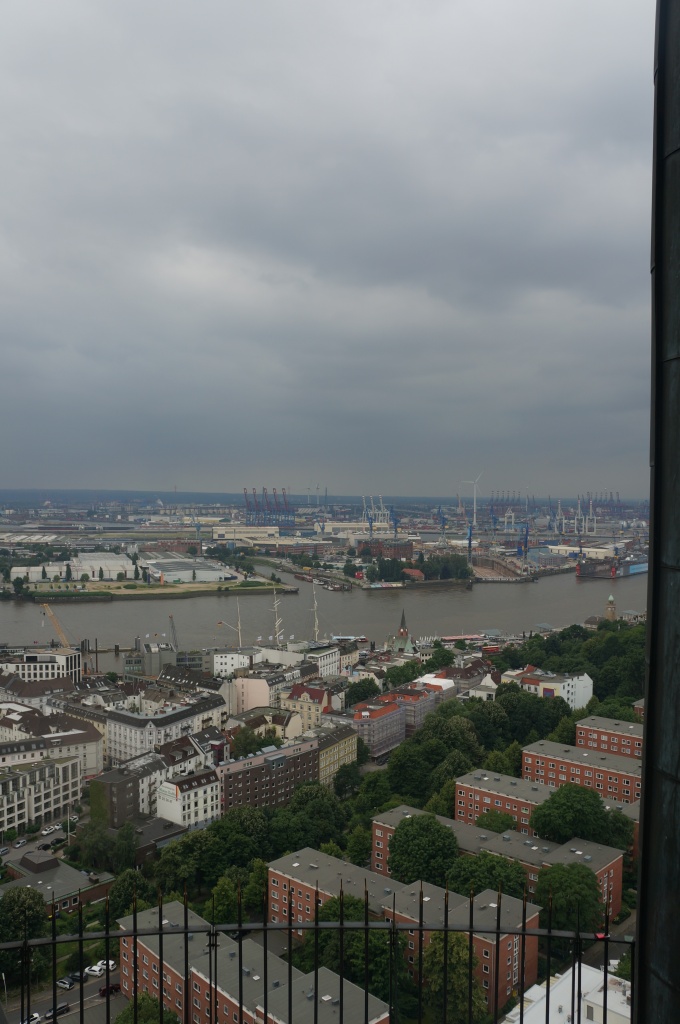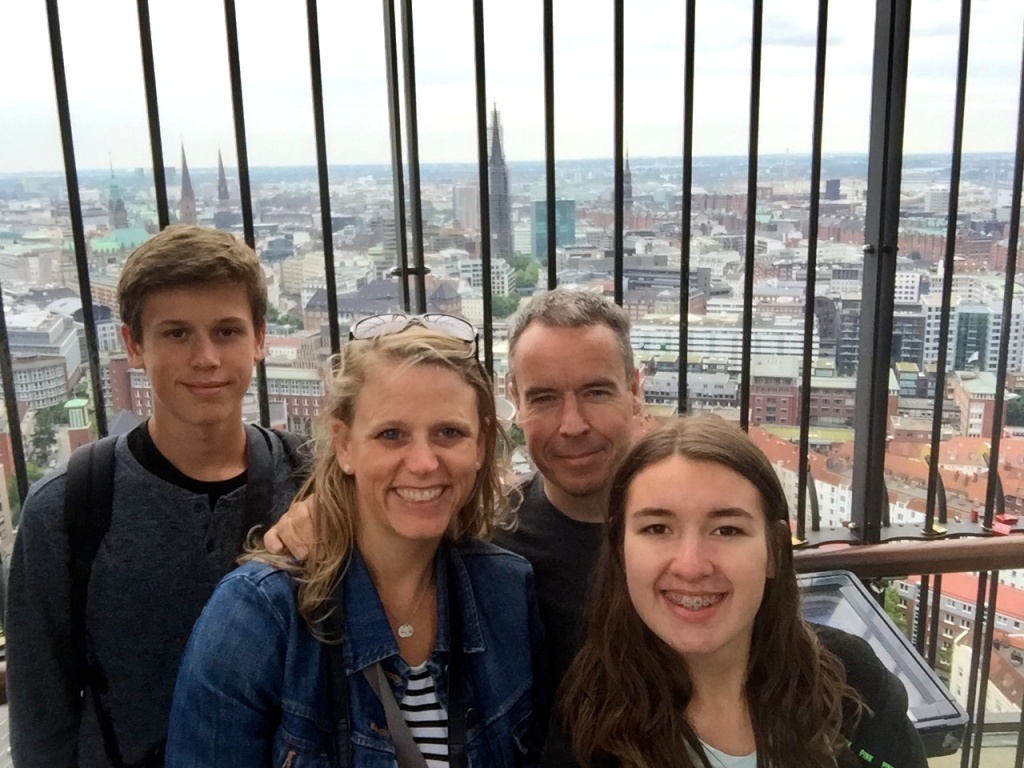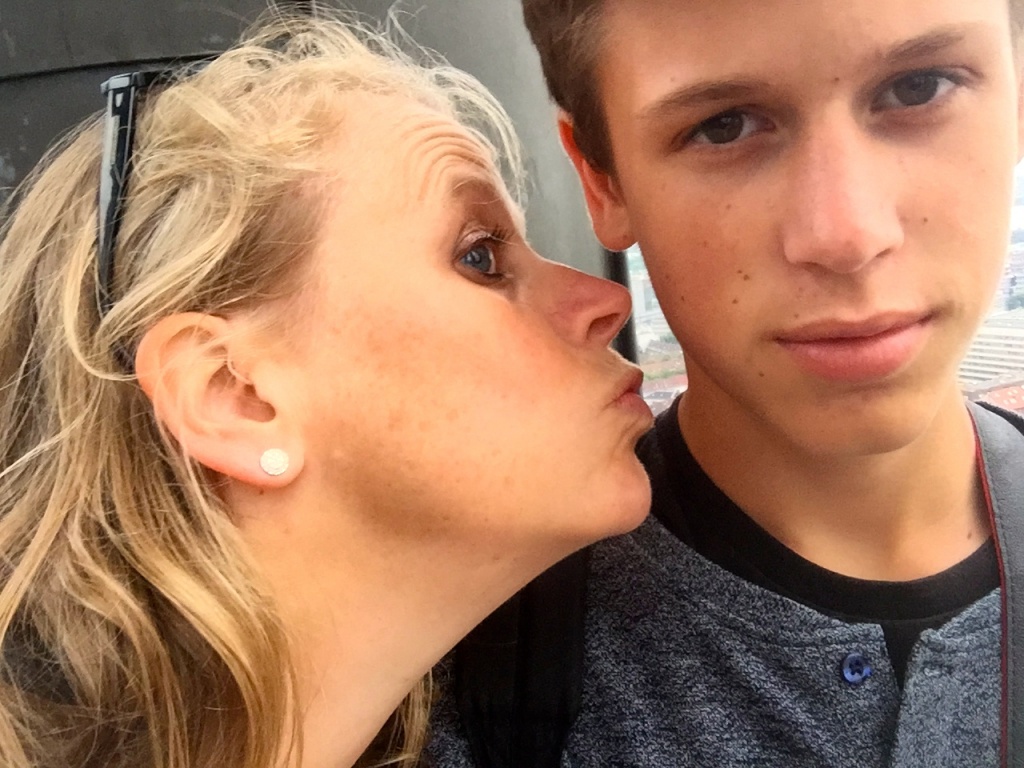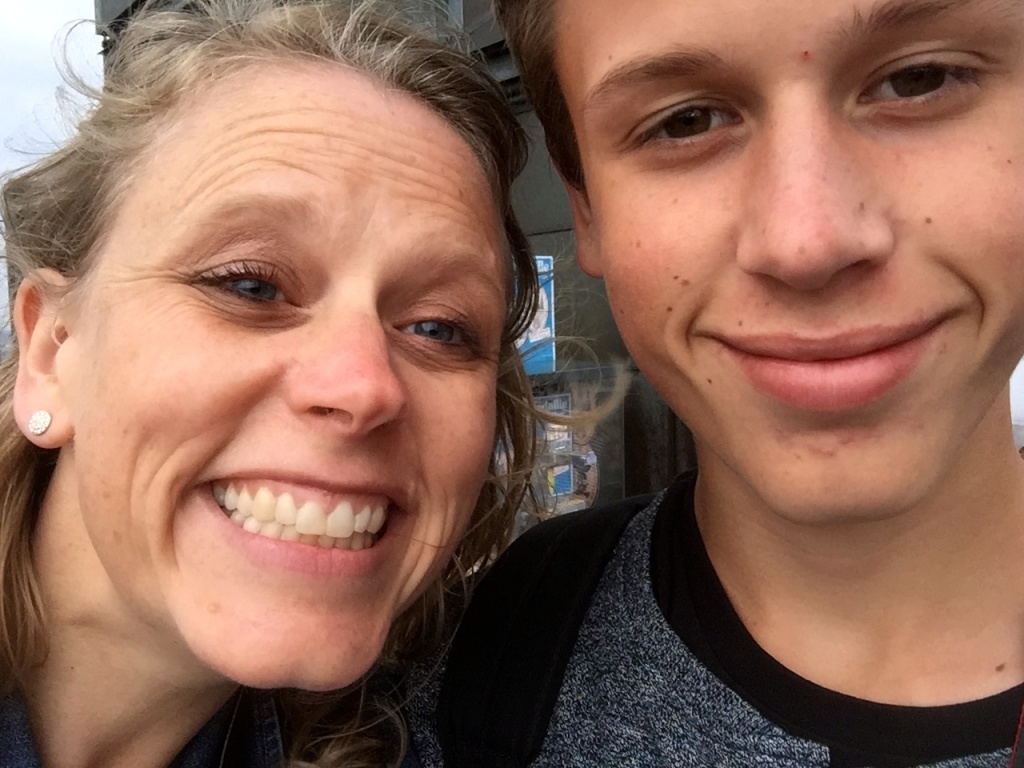 We grossed the kids out: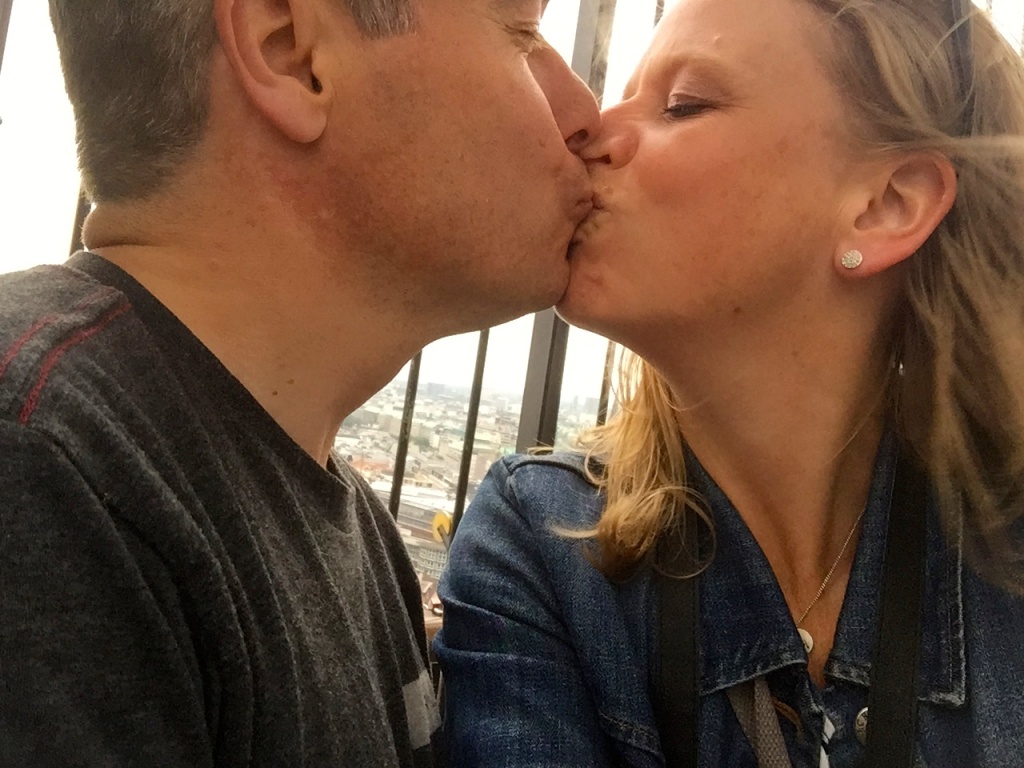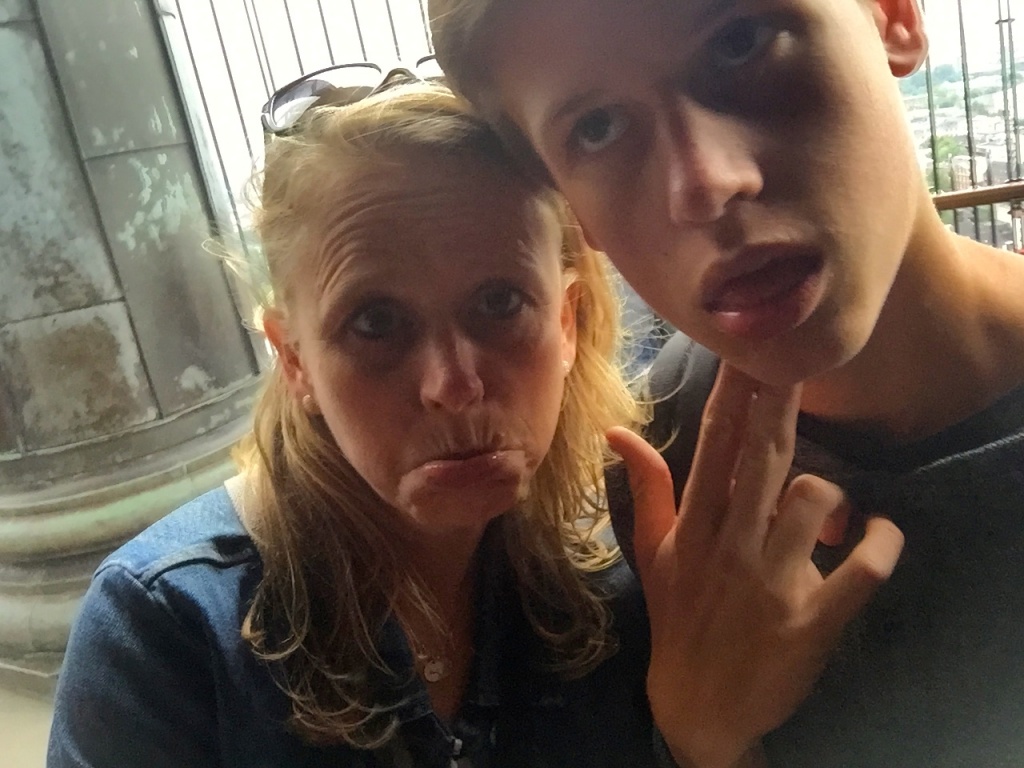 And then we were super goofy in the cool elevator: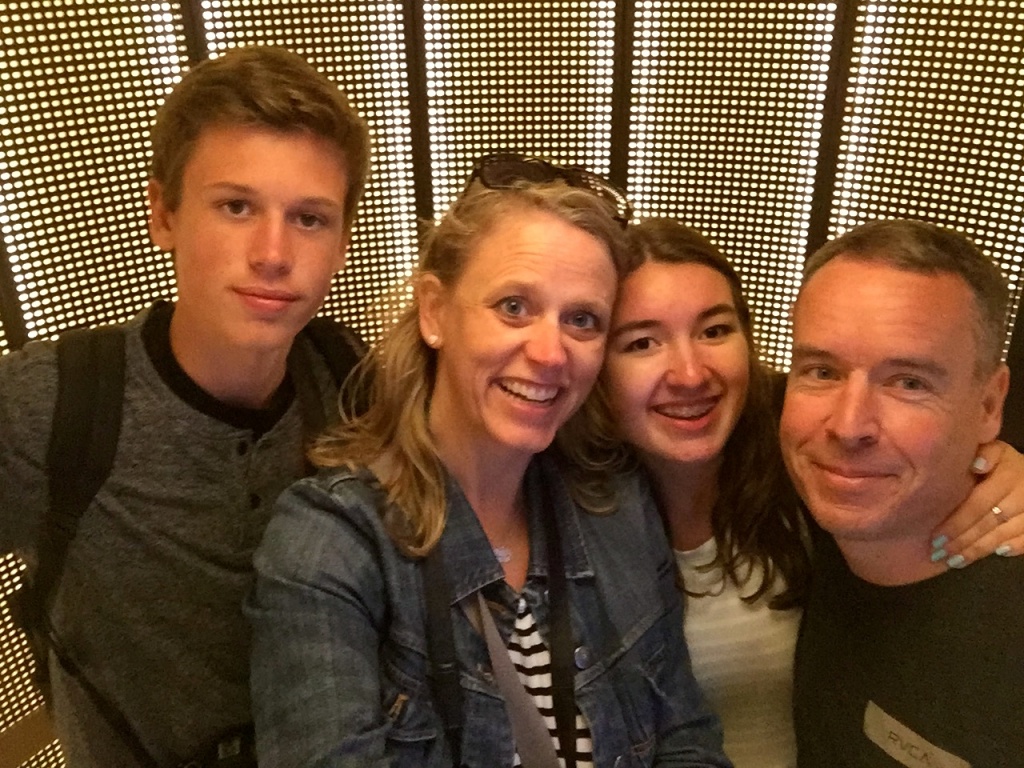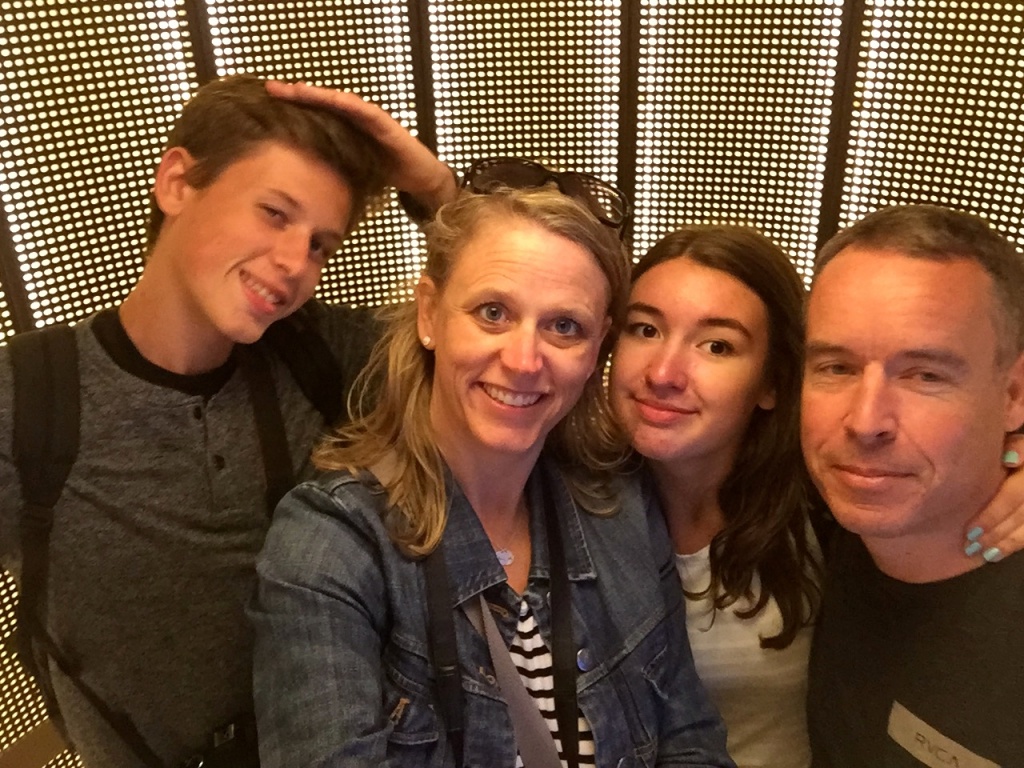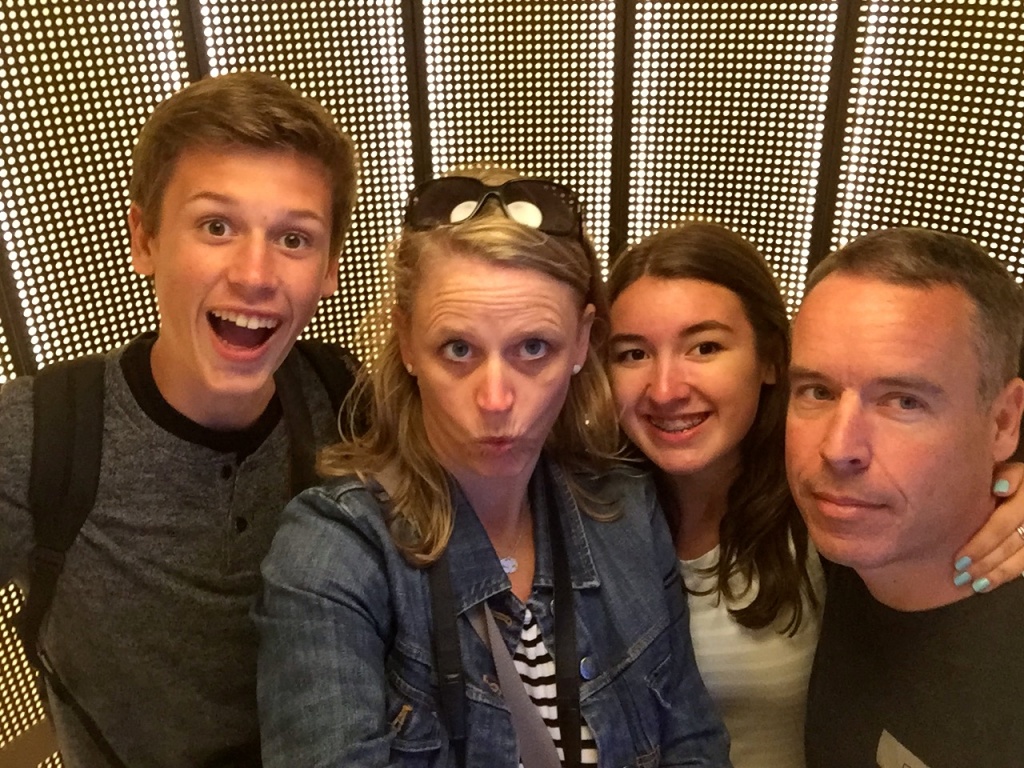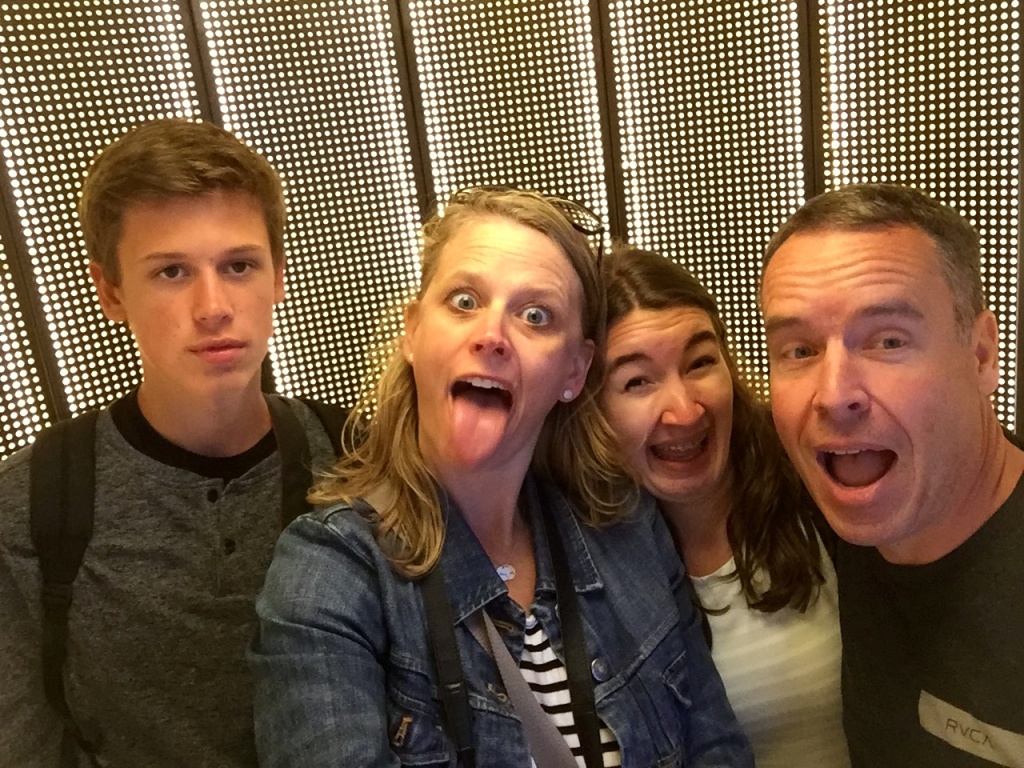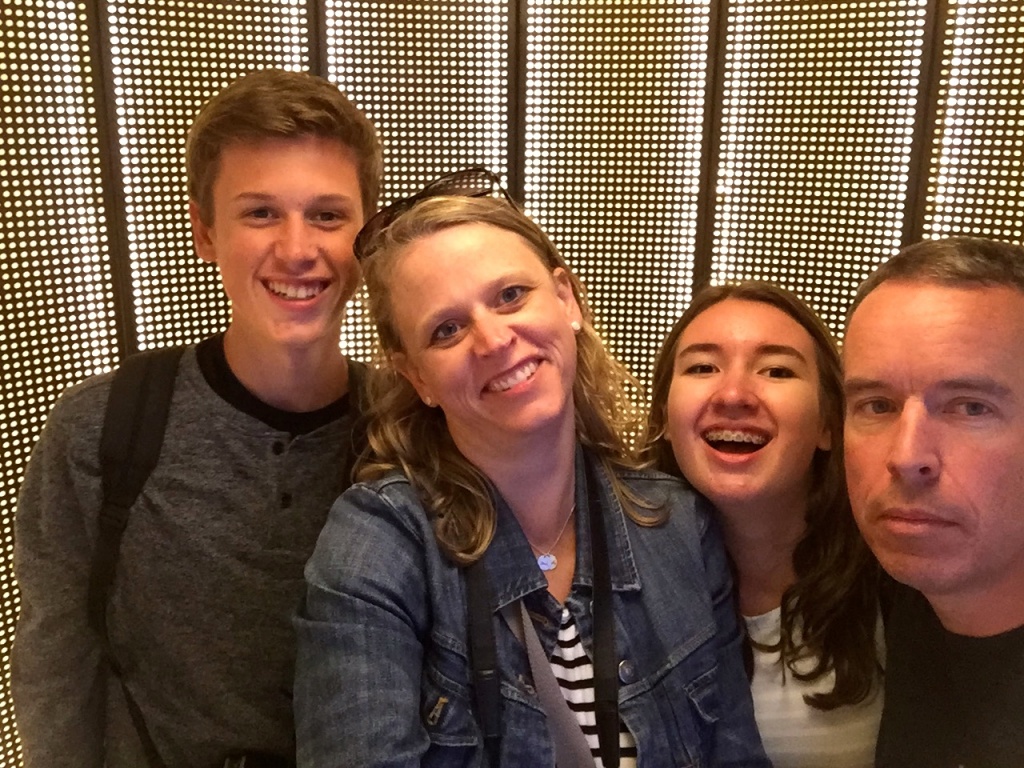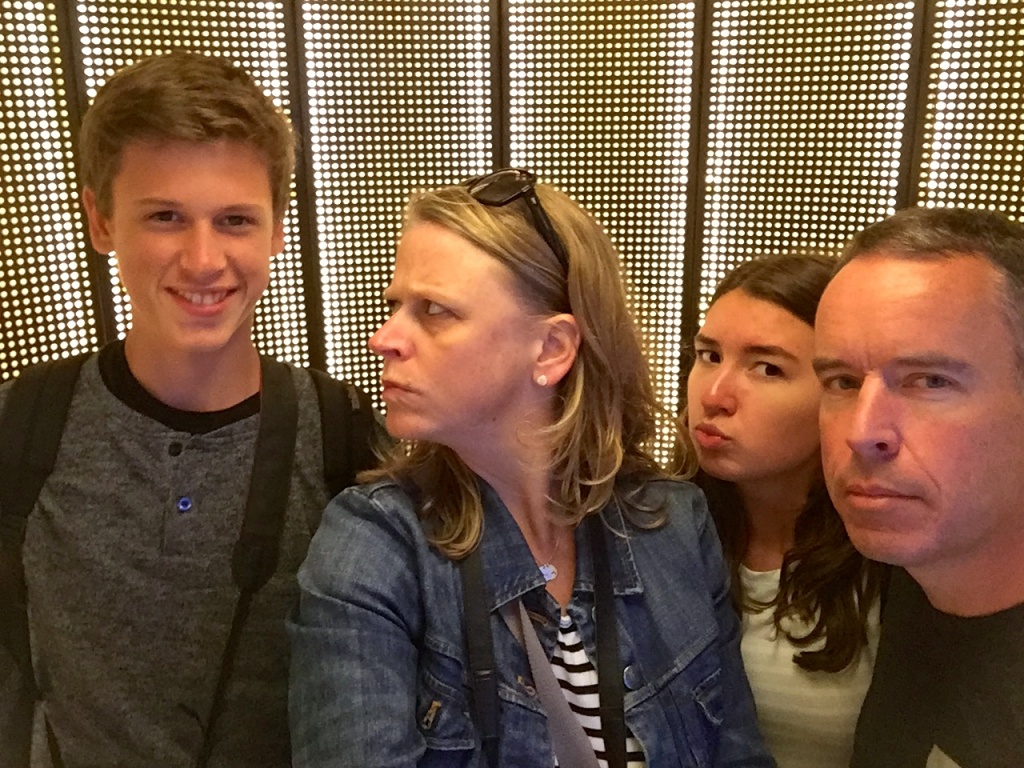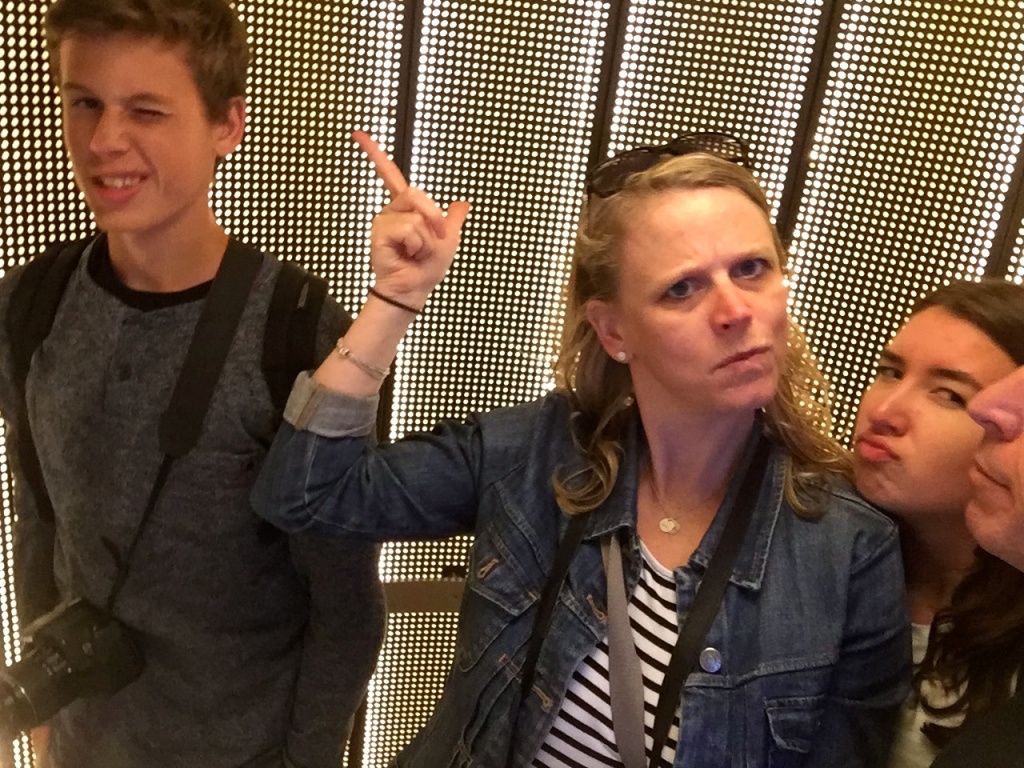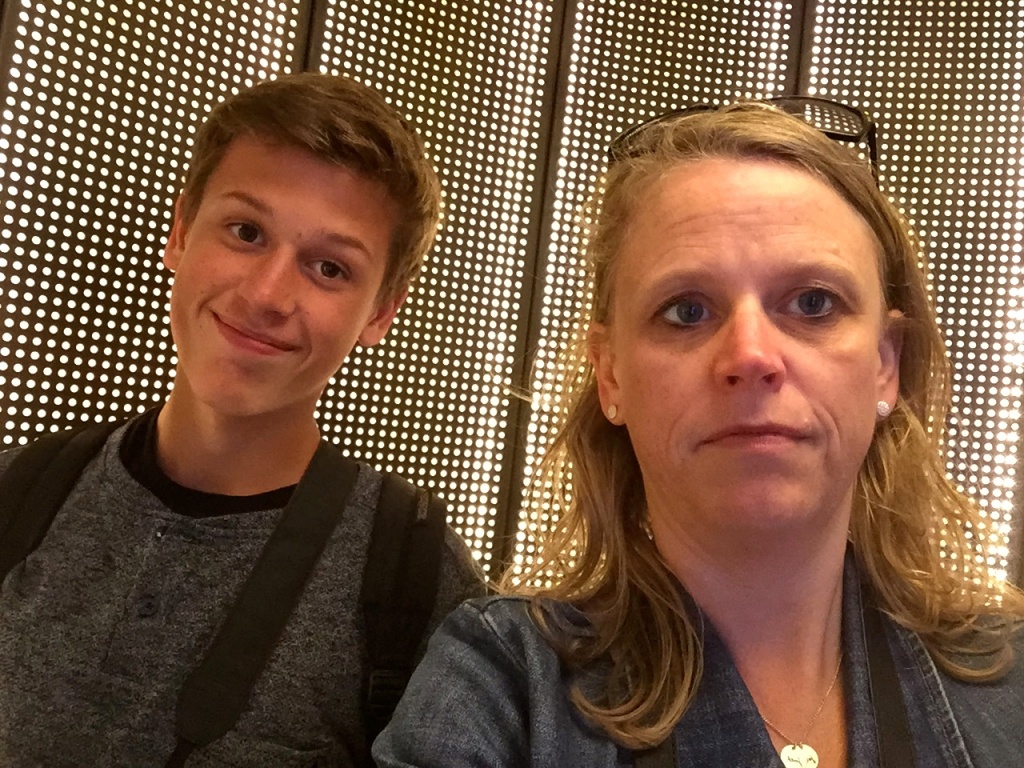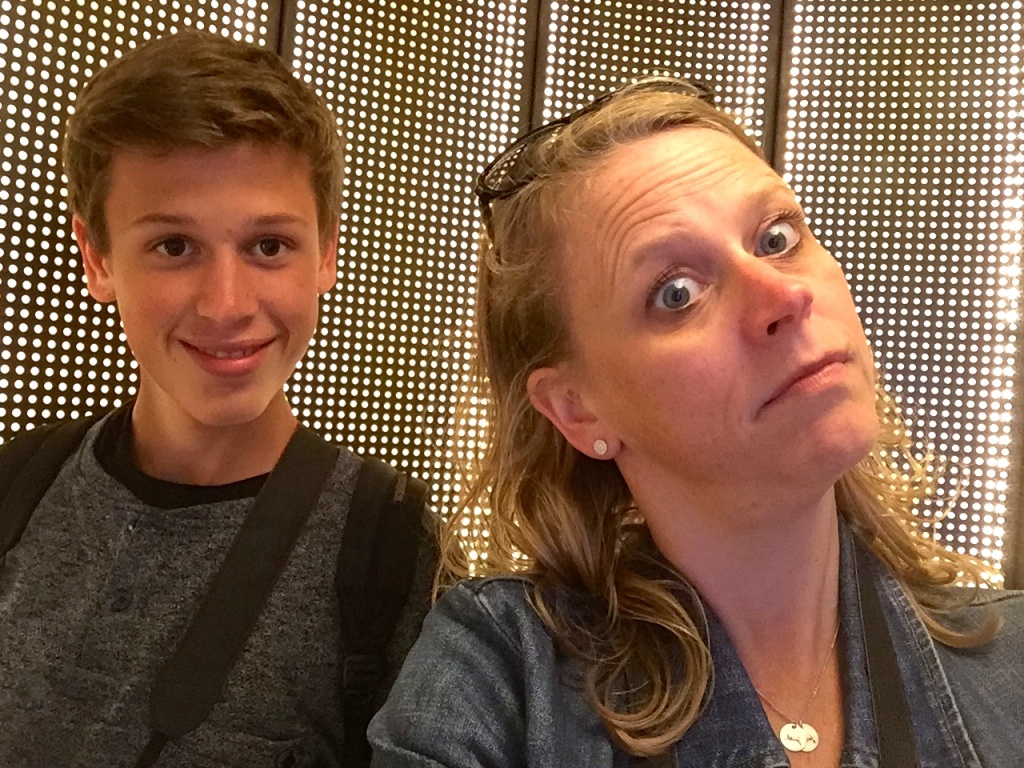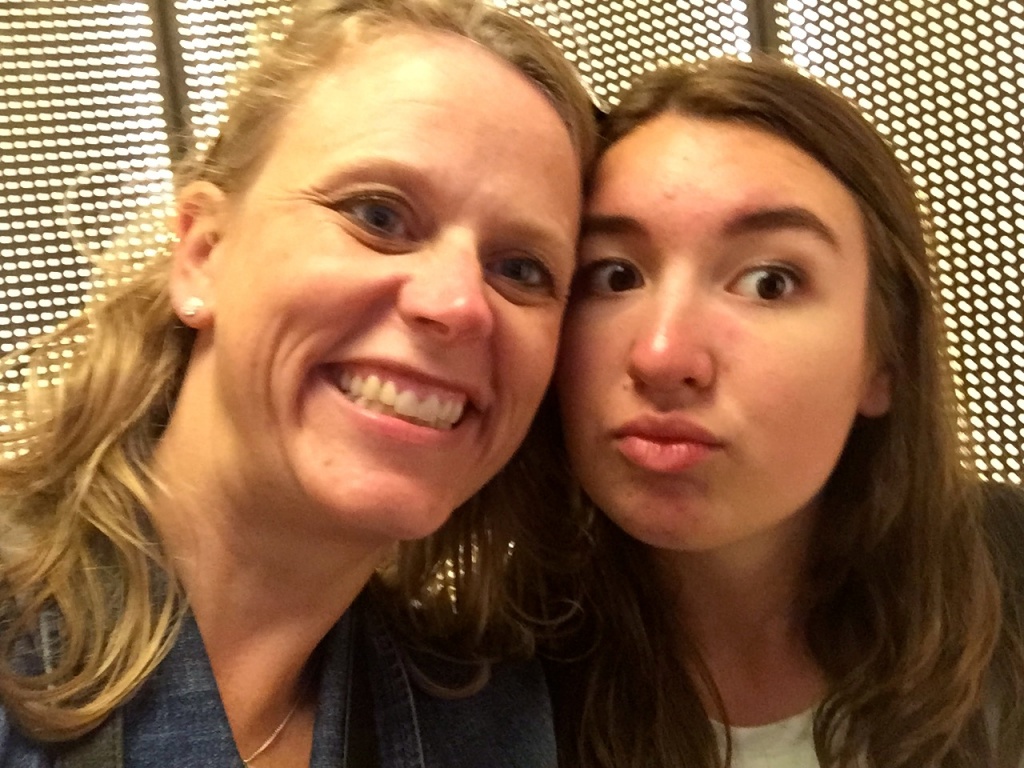 It was our anniversary, so the kids offered to grab a quick meal on their own (truthfully, they just wanted McDonalds and Zach wanted to go back to watch soccer), so they did.
Rob and I wanted to go to a fish restaurant we had read about, but it was closed:( We ended up at a mediocre restaurant, but in a nice setting, and debriefed over our time in Hamburg and Lübeck. Rob patiently listened to all the family history I knew, and the memories I had.
We headed back completely zonked again, and got our bags ready for the next adventure… Berlin.