There wasn't much time for a summer family vacation this year, so we decided to do a couple of long weekends. With soccer schedules, camps, conferences and work schedules, that was all we could muster. Still, Gabe wasn't able to join us at all this time because of work, and Zach, Zandra and Rob came up late because Zandra was at YW camp all week and only got home late afternoon and Zach had a soccer game too. But, my Mom and sister were able to come up from Montreal to join our little weekend
But by 6:00pm we were all cozied up in this lovely house that we rented, pretty much in  the middle of nowhere. The little boys got settled in quick with exploring, and finding individually wrapped cookies in the cookie jar and thinking they had gone to heaven! They quickly set out to use the badminton and volleyball court while I set out to do some groceries.
We picked up some chicken for dinner and then everyone voted to play some cards, followed by picking up from where we left off last summer vacation with "Friday Night Lights" (our current vacation show). We headed on up to bed, with the kids spending a bit more time watching something or other.
After sleeping in and lounging about, we headed to Wasaga beach the next day and enjoyed the water. It is quite pretty there, and the waves give you the feel like you are at the ocean.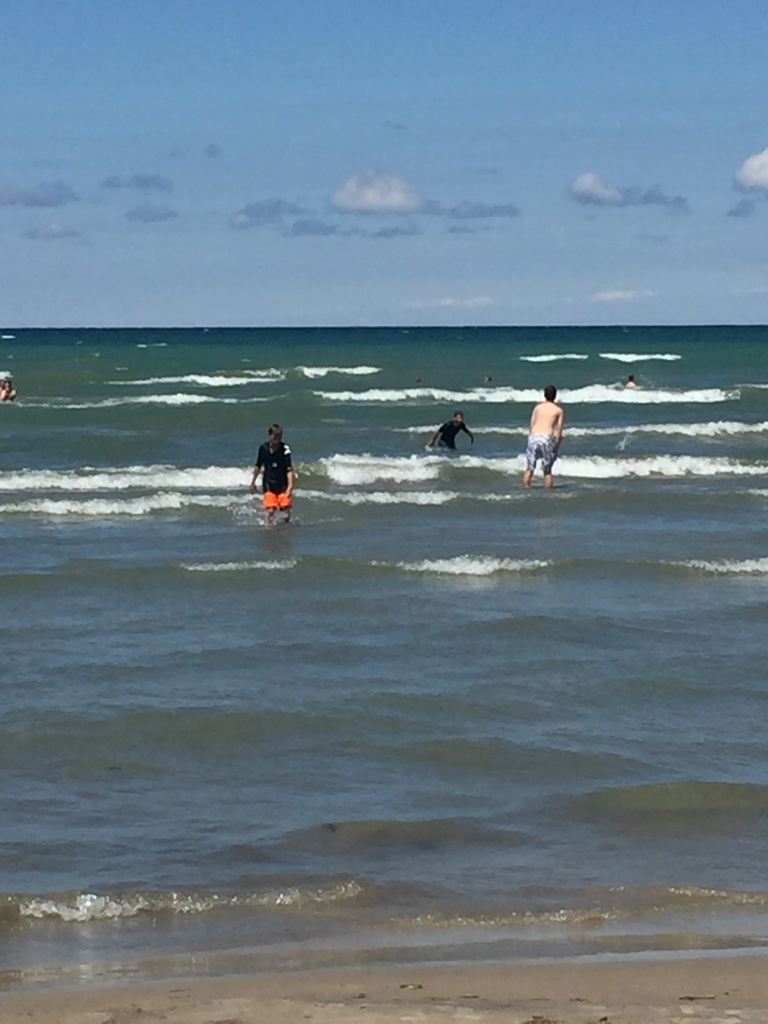 The boys swam a lot and played ball, while we (Zandra, Rob, Gran and Sarah) just sat, rested and went on a few walks. Of course there was food too:)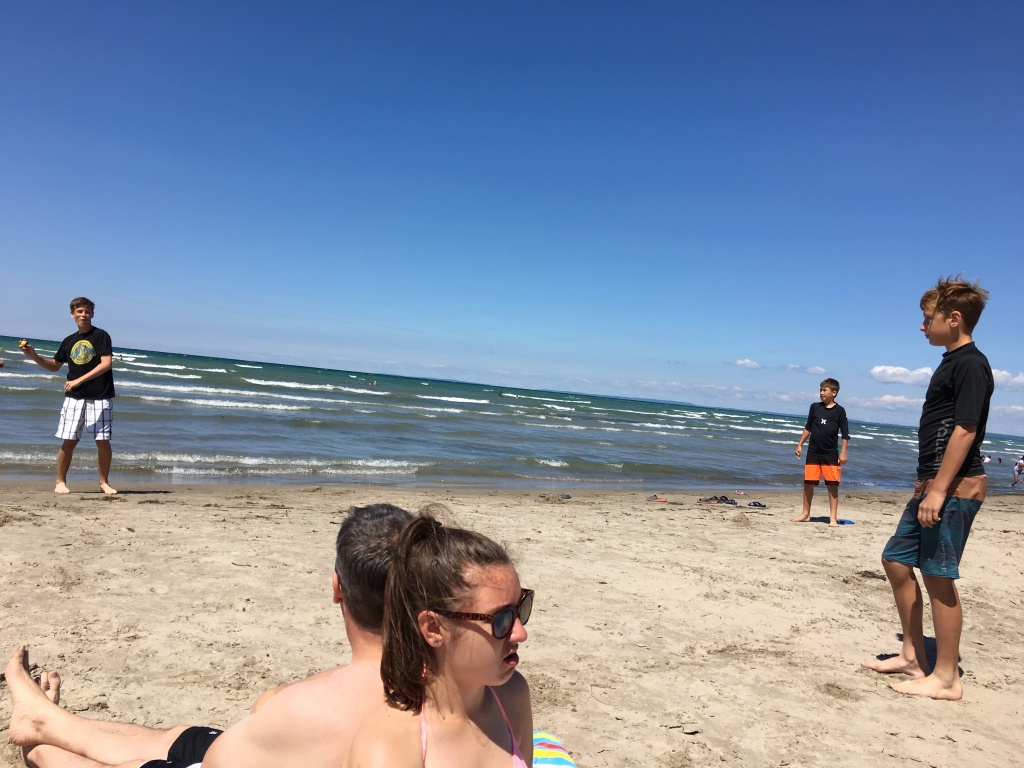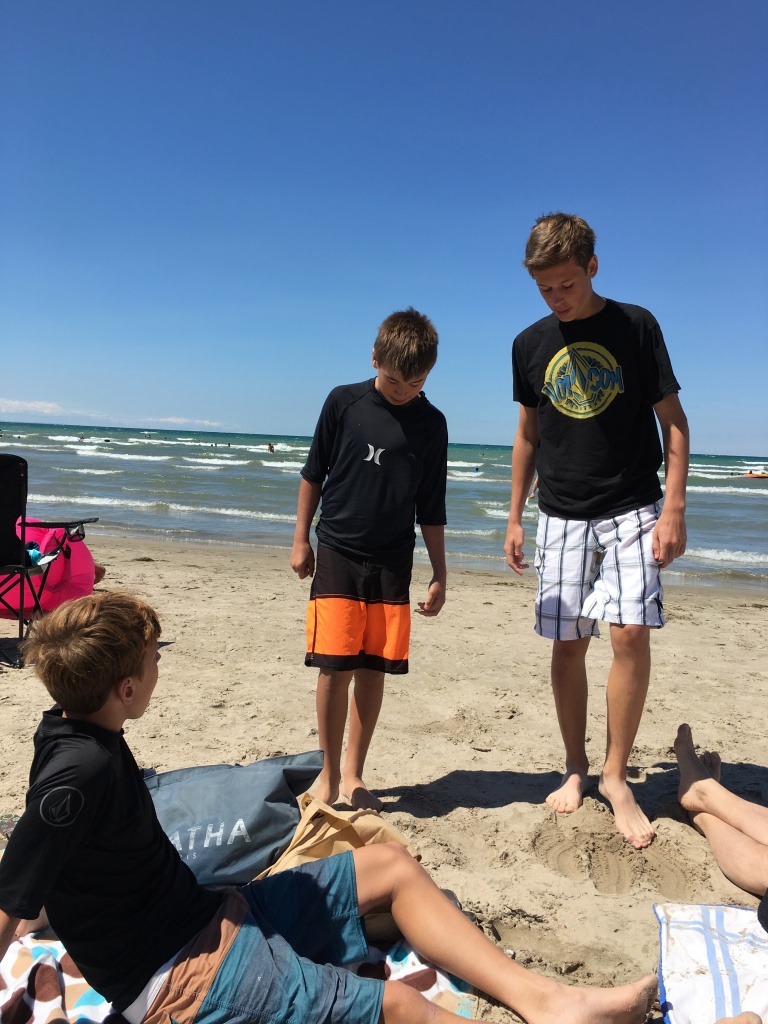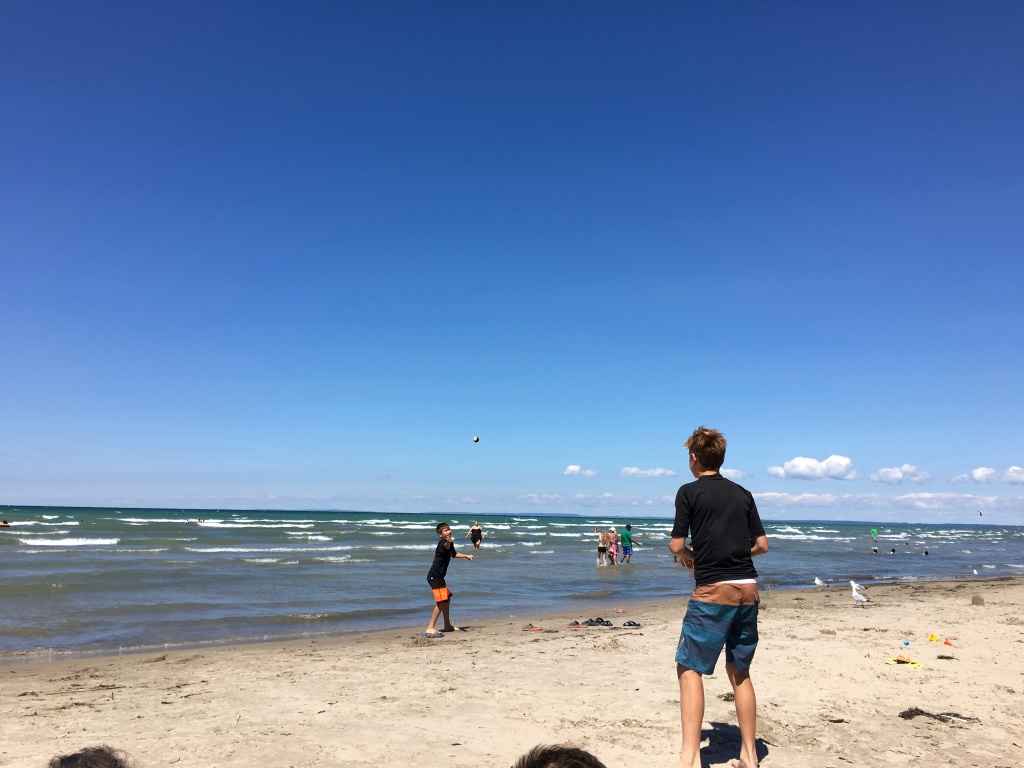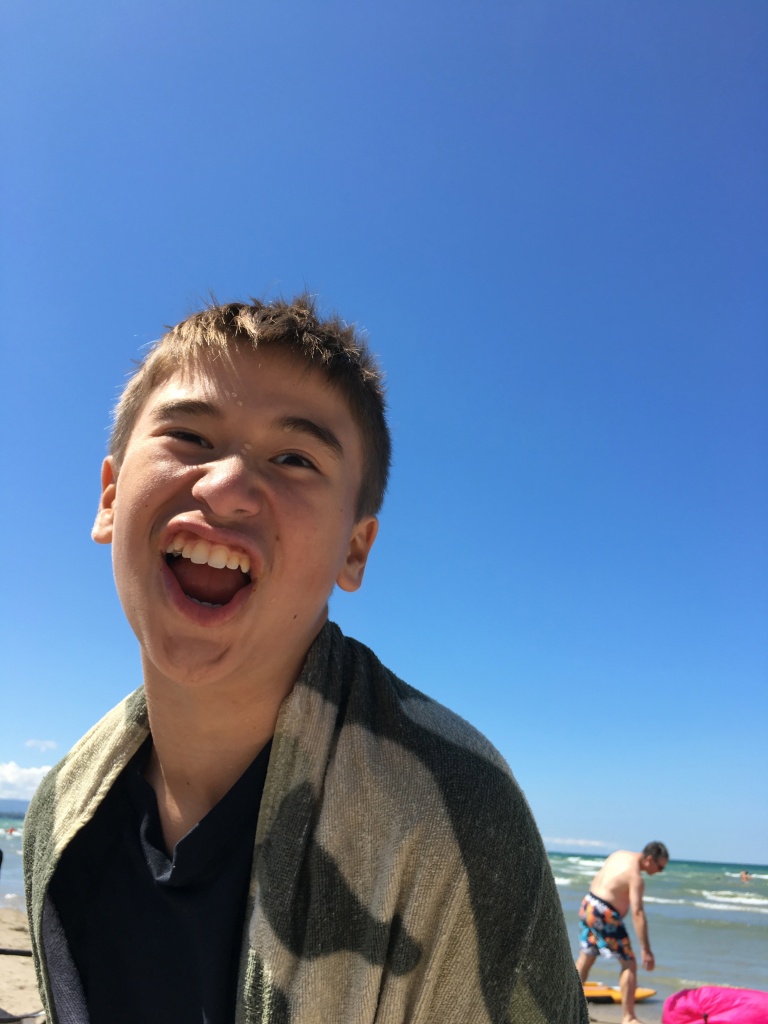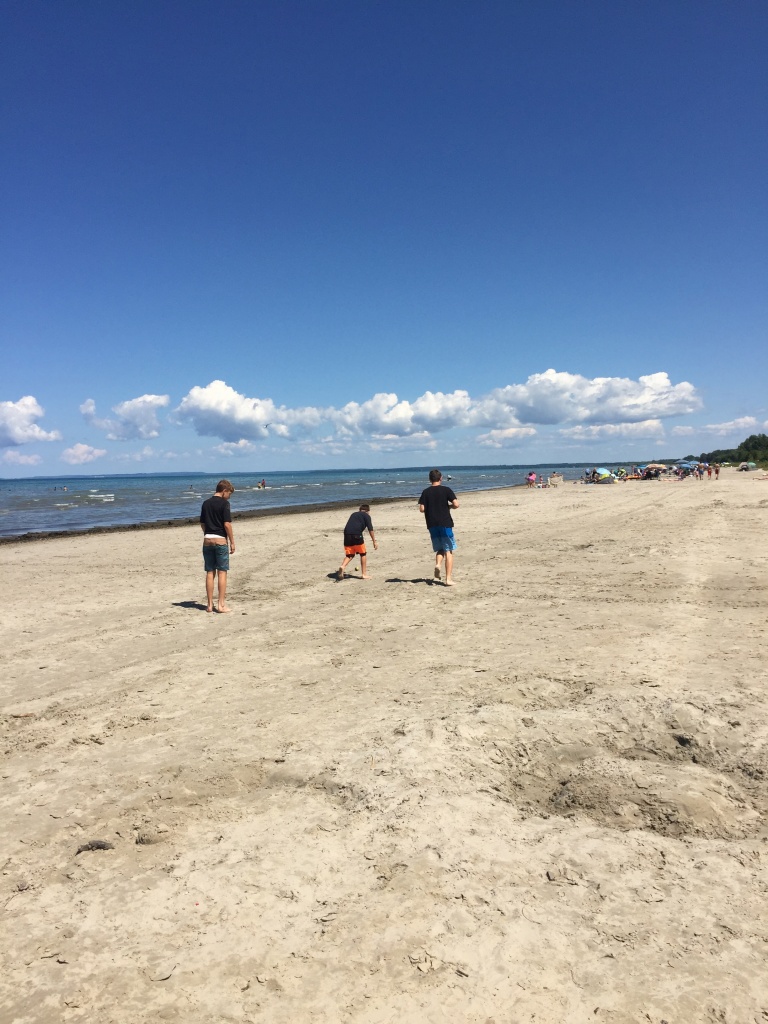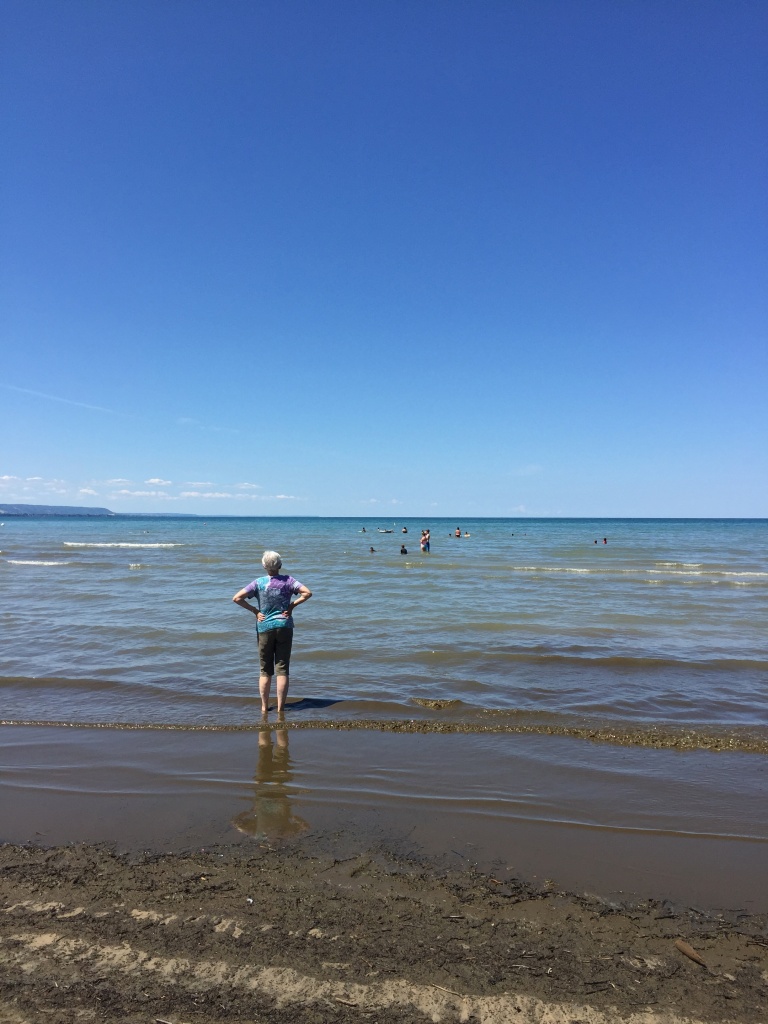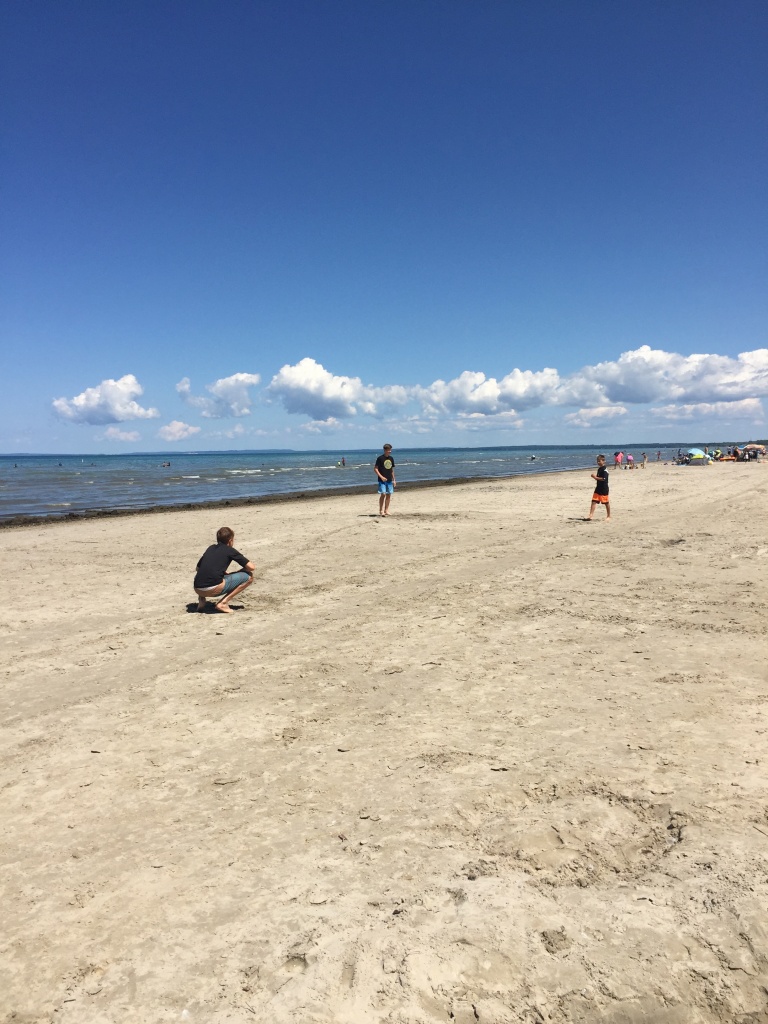 We came home (stopped off for some ice cream first) and soaked in the lukewarm hot tub (couldn't figure out how to make it hotter?!?!)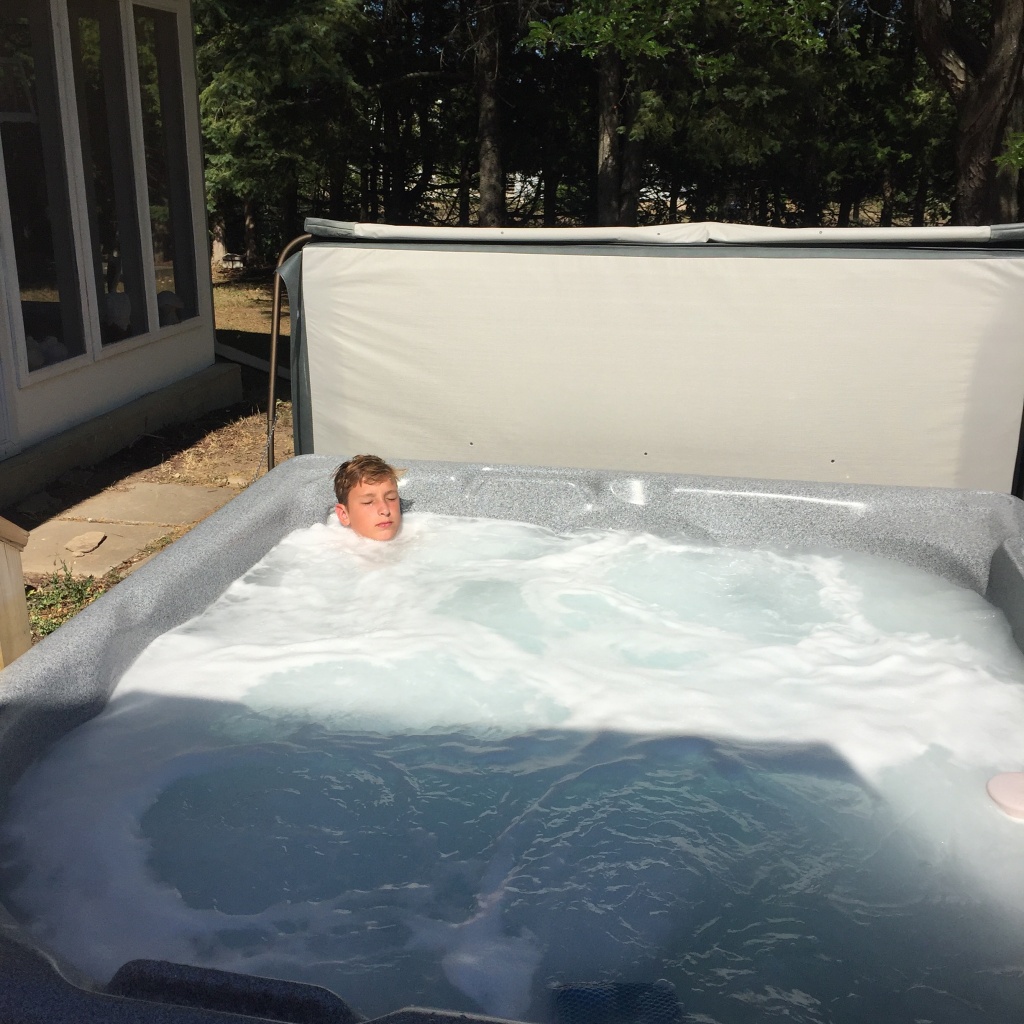 We then had a nice BBQ dinner. We finished off our day with a fire, smores, some good conversation and then of course some cards and a couple of episodes of FNL.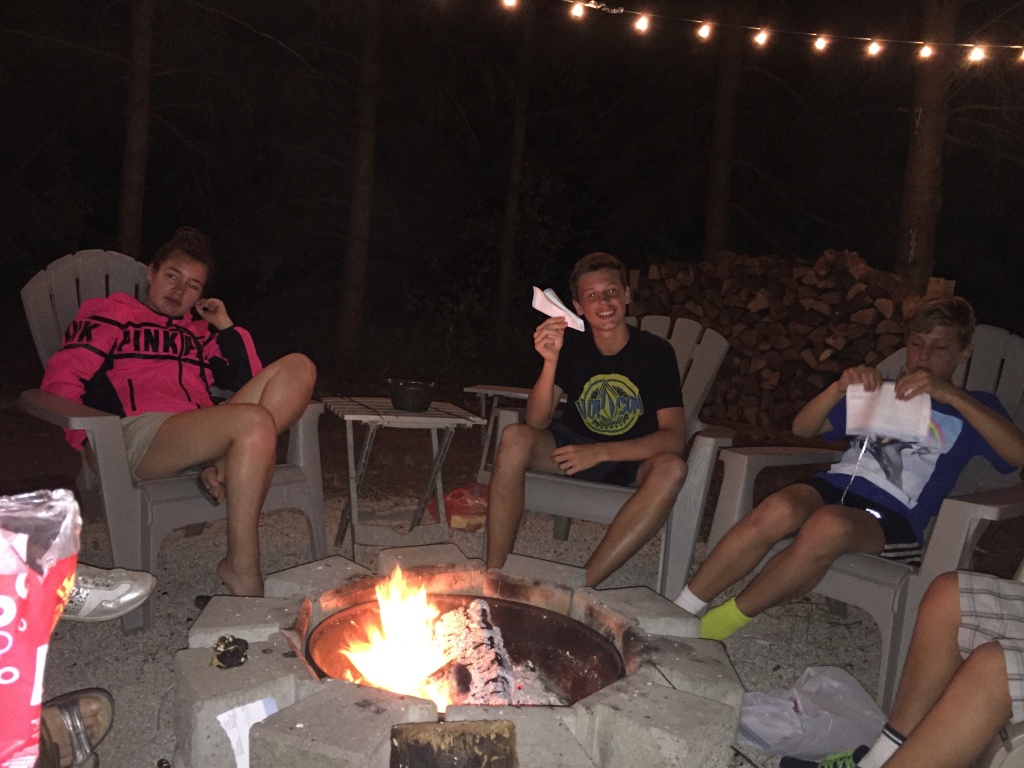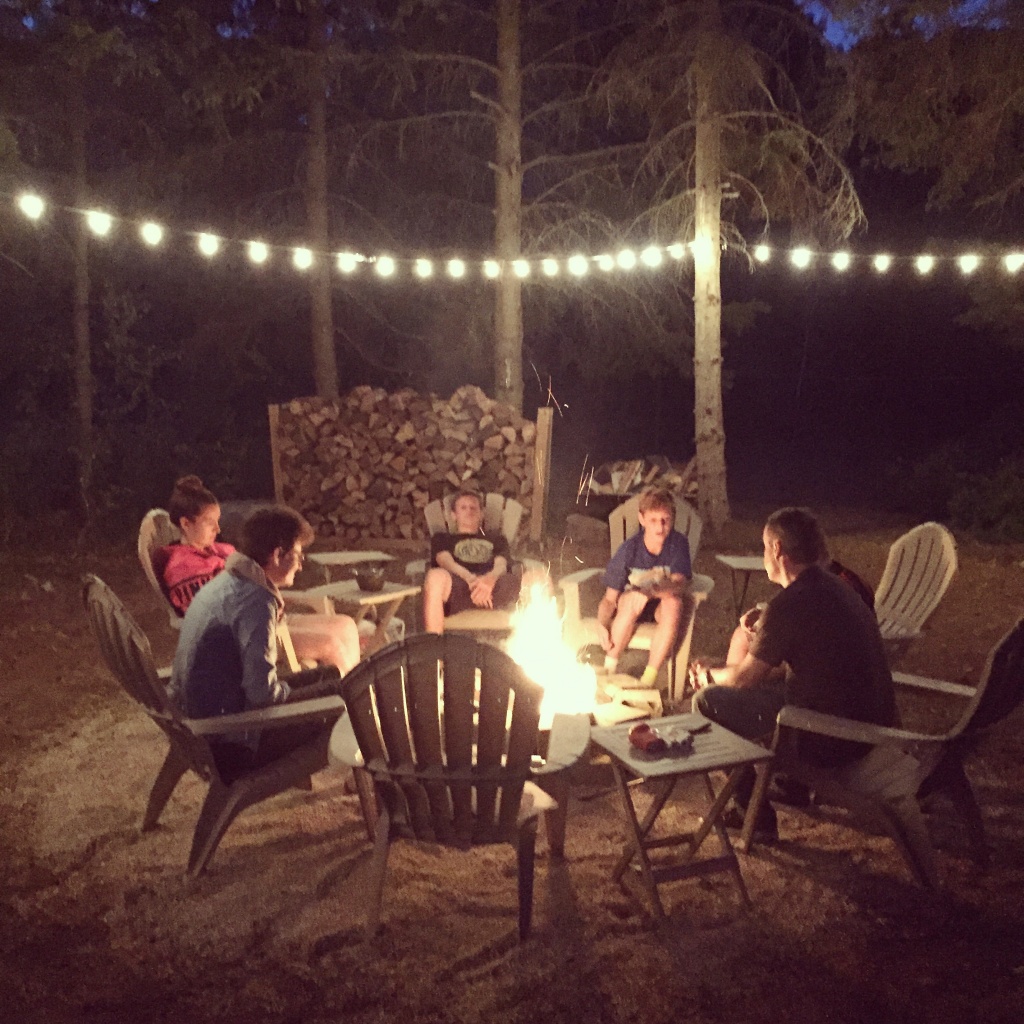 The next day was pretty much identical: more beaching (except without Rob as he had to work most of the day)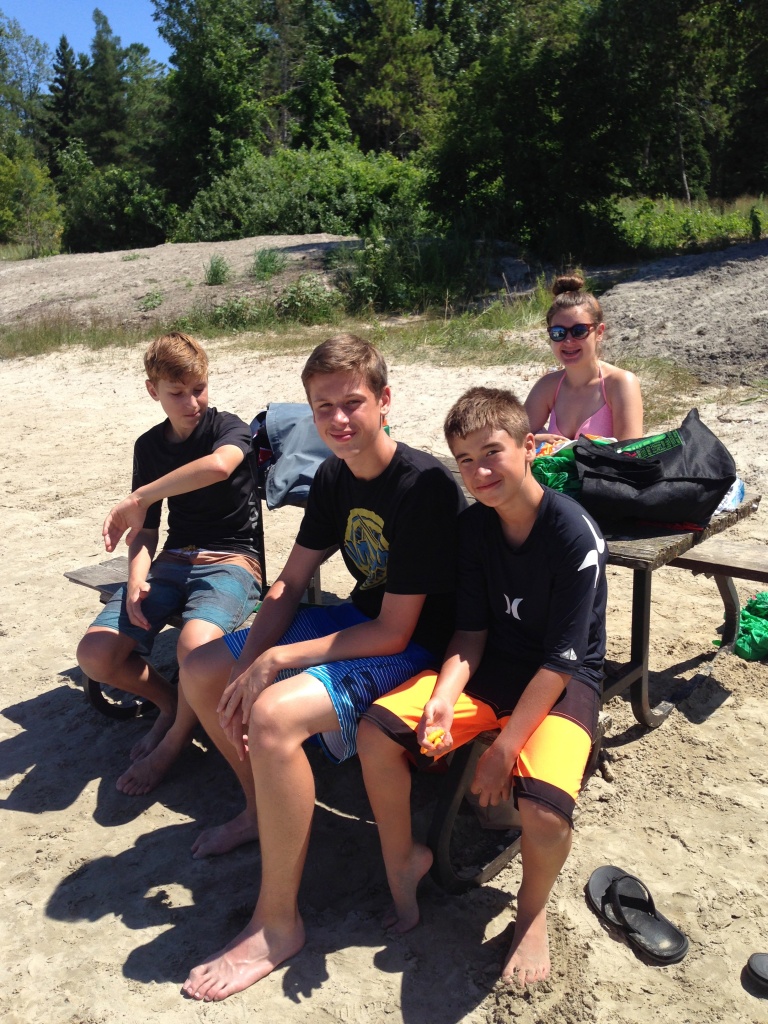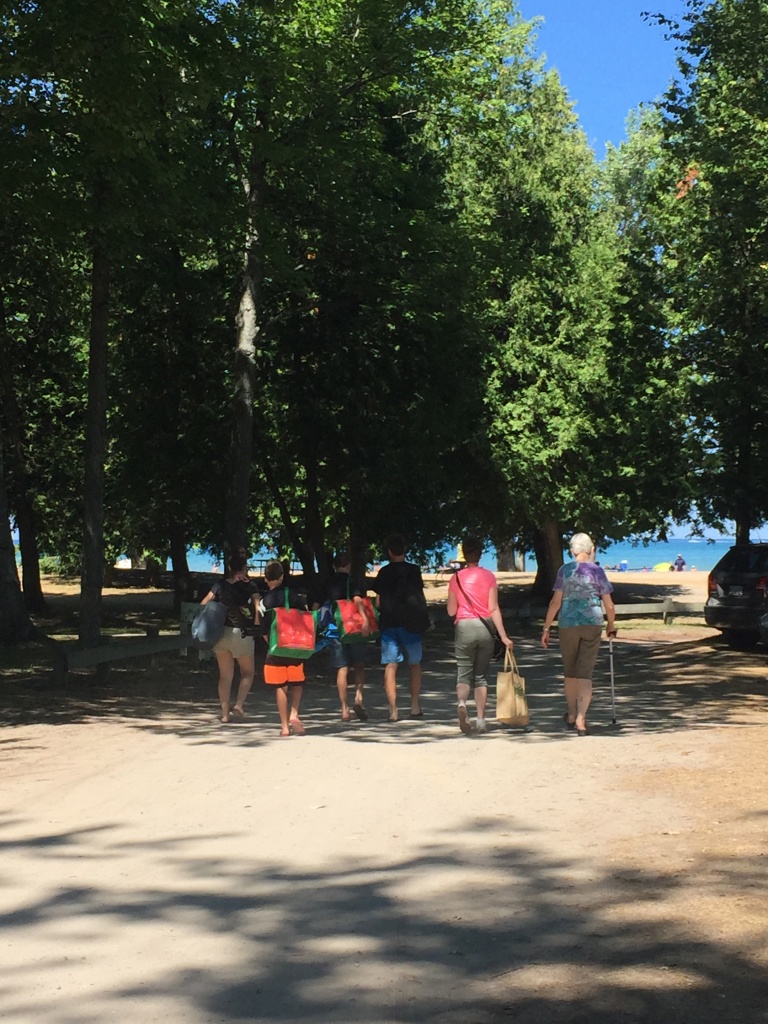 And of course, lounging, fire, smores, and FNL.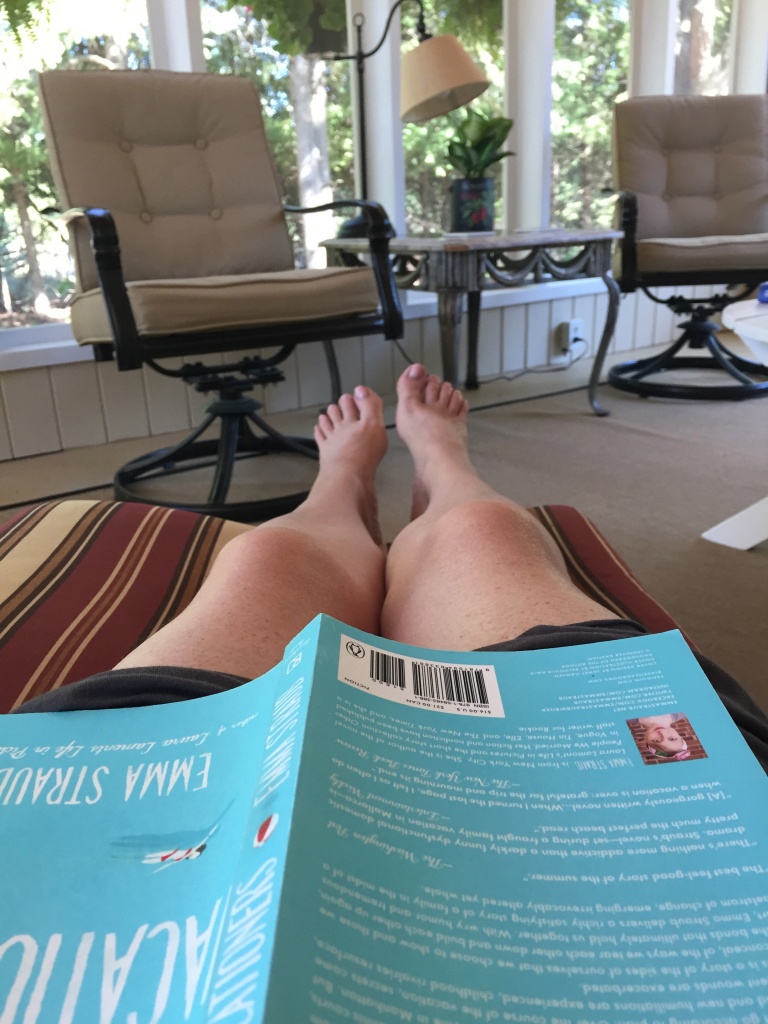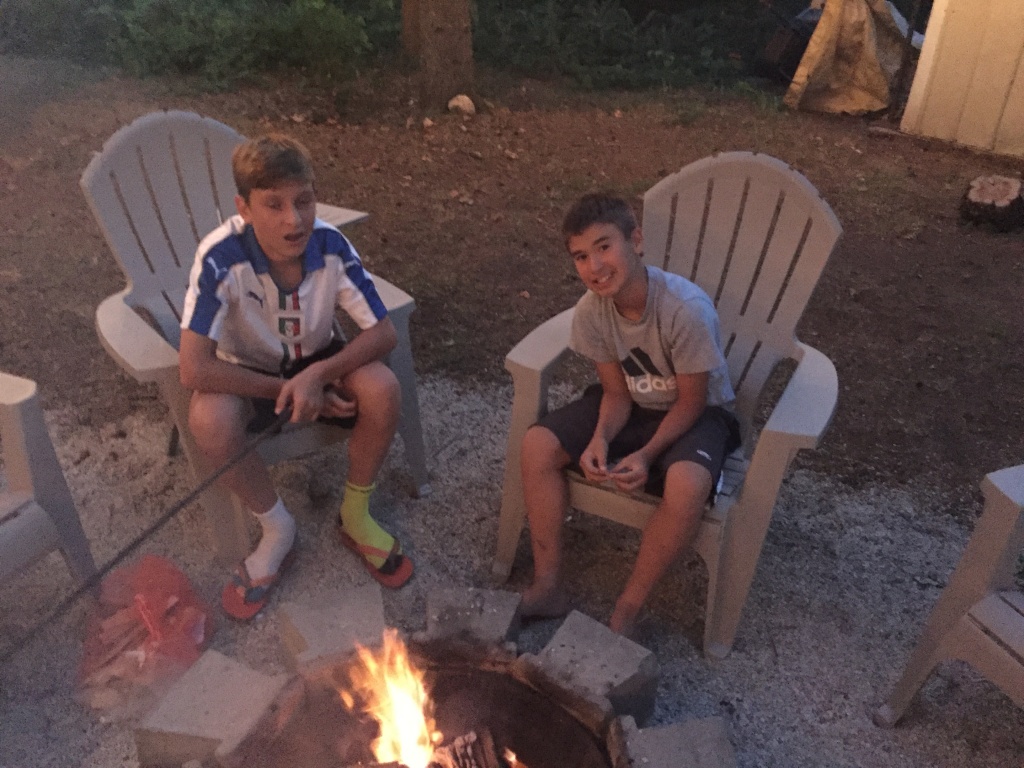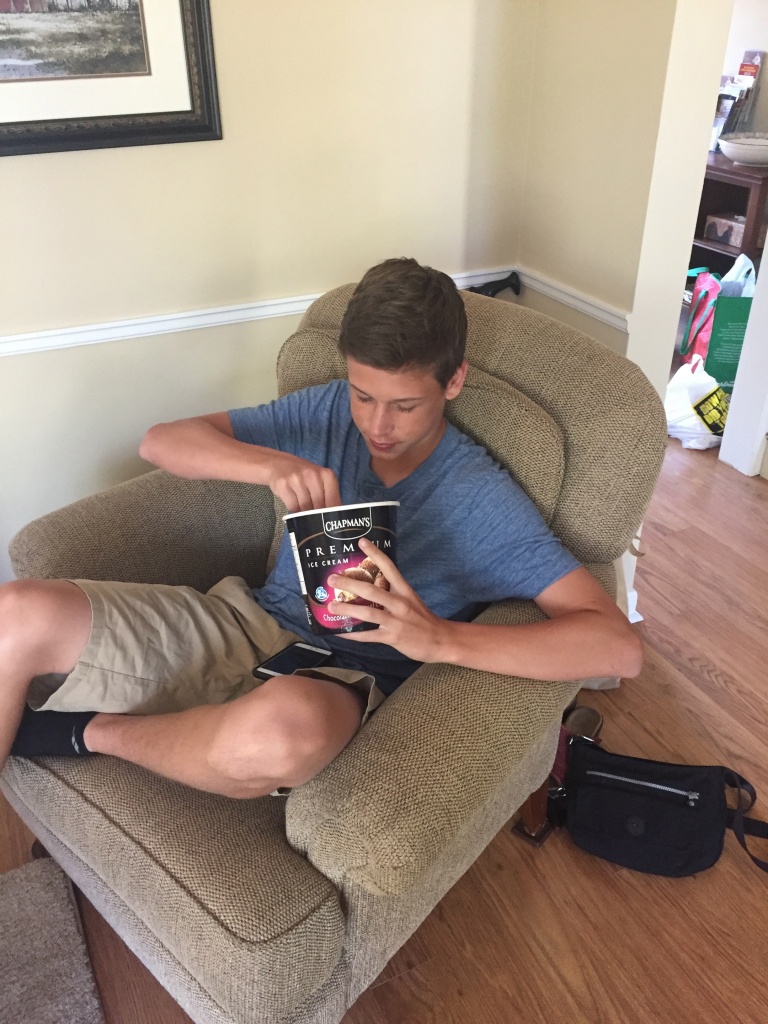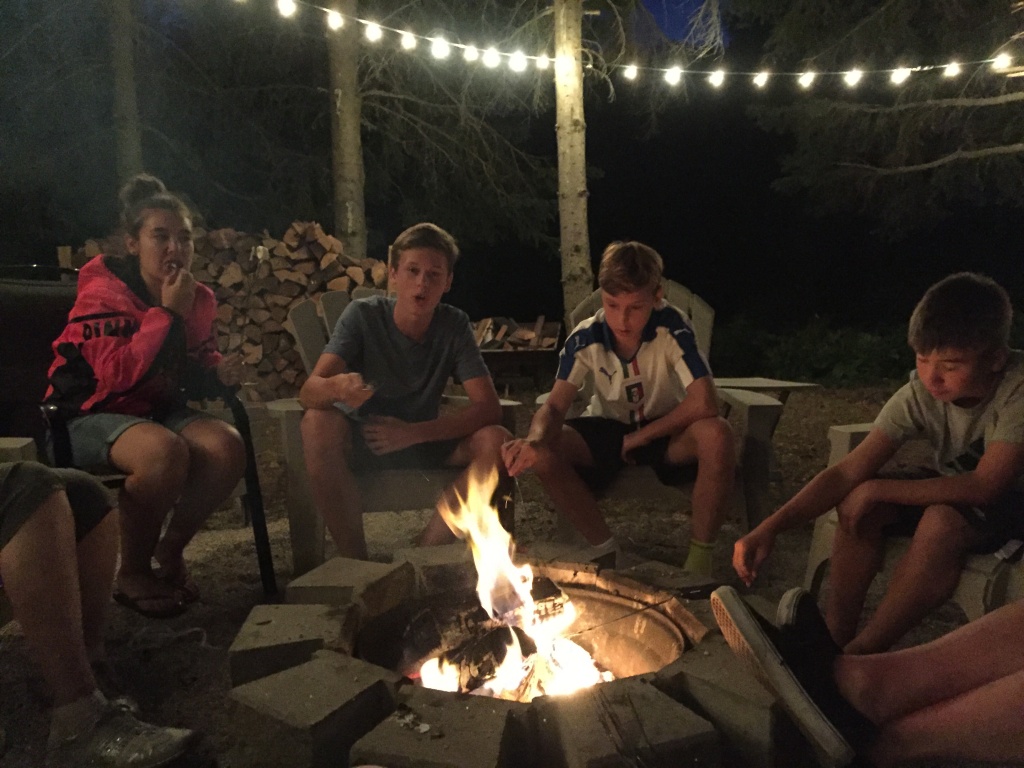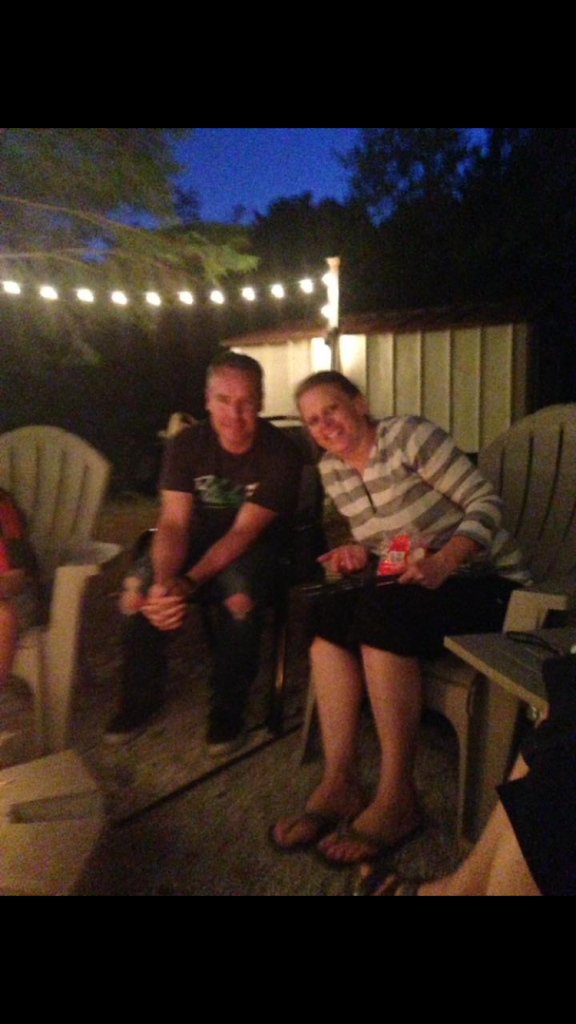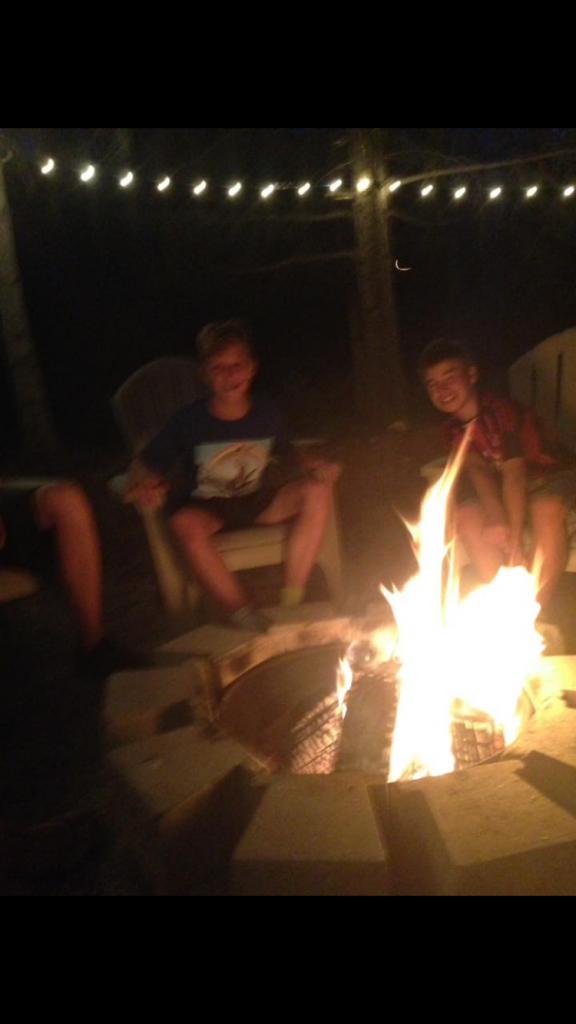 It was a pretty relaxed time, but certainly a nice getaway!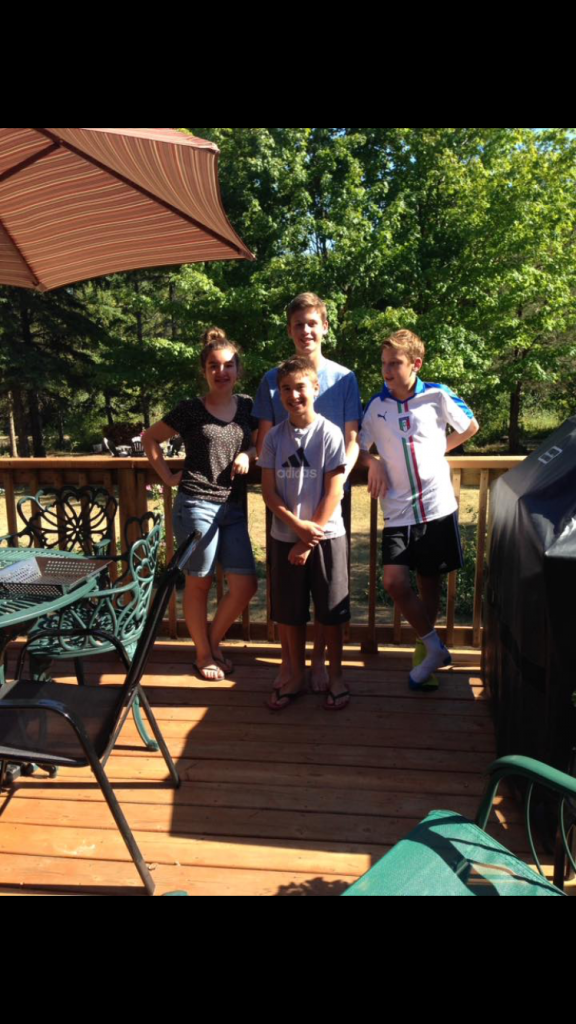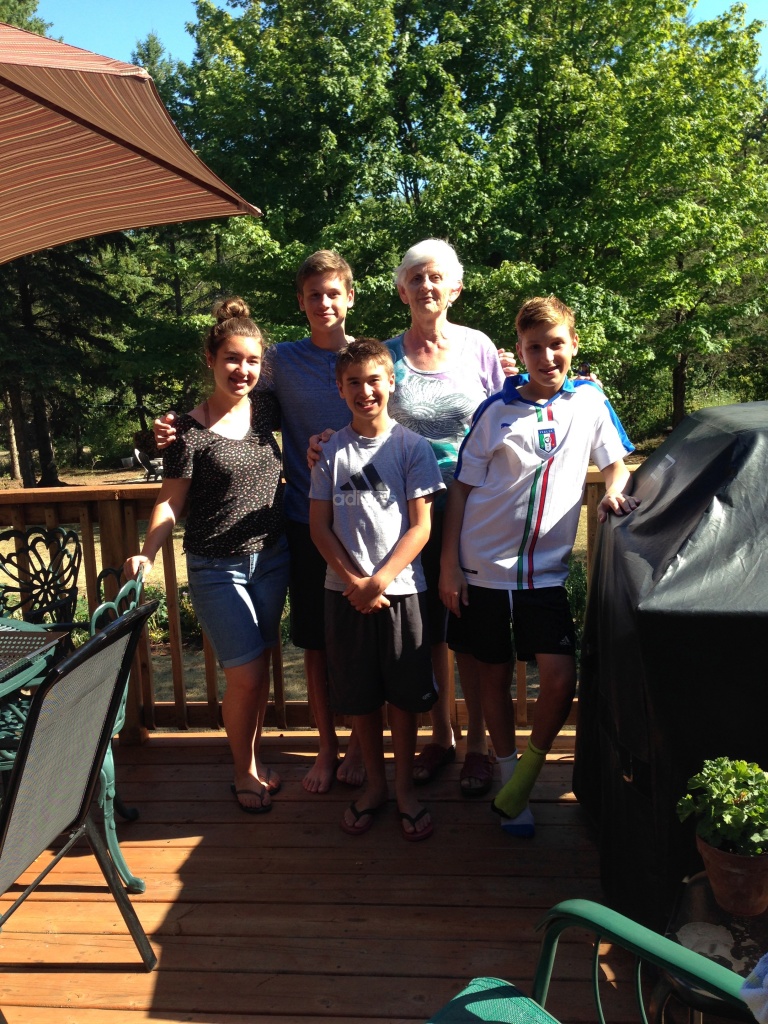 Thanks for visiting Gran and Auntie Di!