Yesterday we buried Rob's Dad, Wayne.
I am definitely not in the habit of taking pictures at funerals and burials. (Although there is a part of me that wishes I had a few pictures of my father's burial: it was a sunny day, I remember a few of the pallbearers; I remember Zach, only 23 months, so carefree but knowingly sticking by me as he knew something was different. But so much is a blur.)
Yesterday, Rob gathered the boys together at the cemetery prior to the burial to talk with them about the honour and importance of being a pallbearer for their grandfather.
I saw them stand there, then saw them bow to say a prayer. I knew I had to capture that moment, uniting generations under that tree, where the veil of heaven and earth seemed so very thin. I took a few pictures.
I ended up taking a few (very discreetly) more when they walked with the casket too, not planning on ever sharing them.
But last night, I asked Rob what he had said to the boys, and I was so deeply touched, that I knew it really was a very thin moment for them all that I needed to record it, in words and pictures so that we could keep this memory forever.
Rob told the boys:
"Grampy is looking down on us from heaven right now. He was an amazing man and never asked for much help from anyone. And in the last few years of his life, he didn't get the dignity that he deserved, so we need to help him now and walk for him on his last journey on earth to his final resting place. Let's do it with pride and respect."
He said they were all thick with emotion and it was a moment he, as a father, will always remember. I'm sure it was a tender moment for Wayne too and he was so proud to see the legacy he has left behind.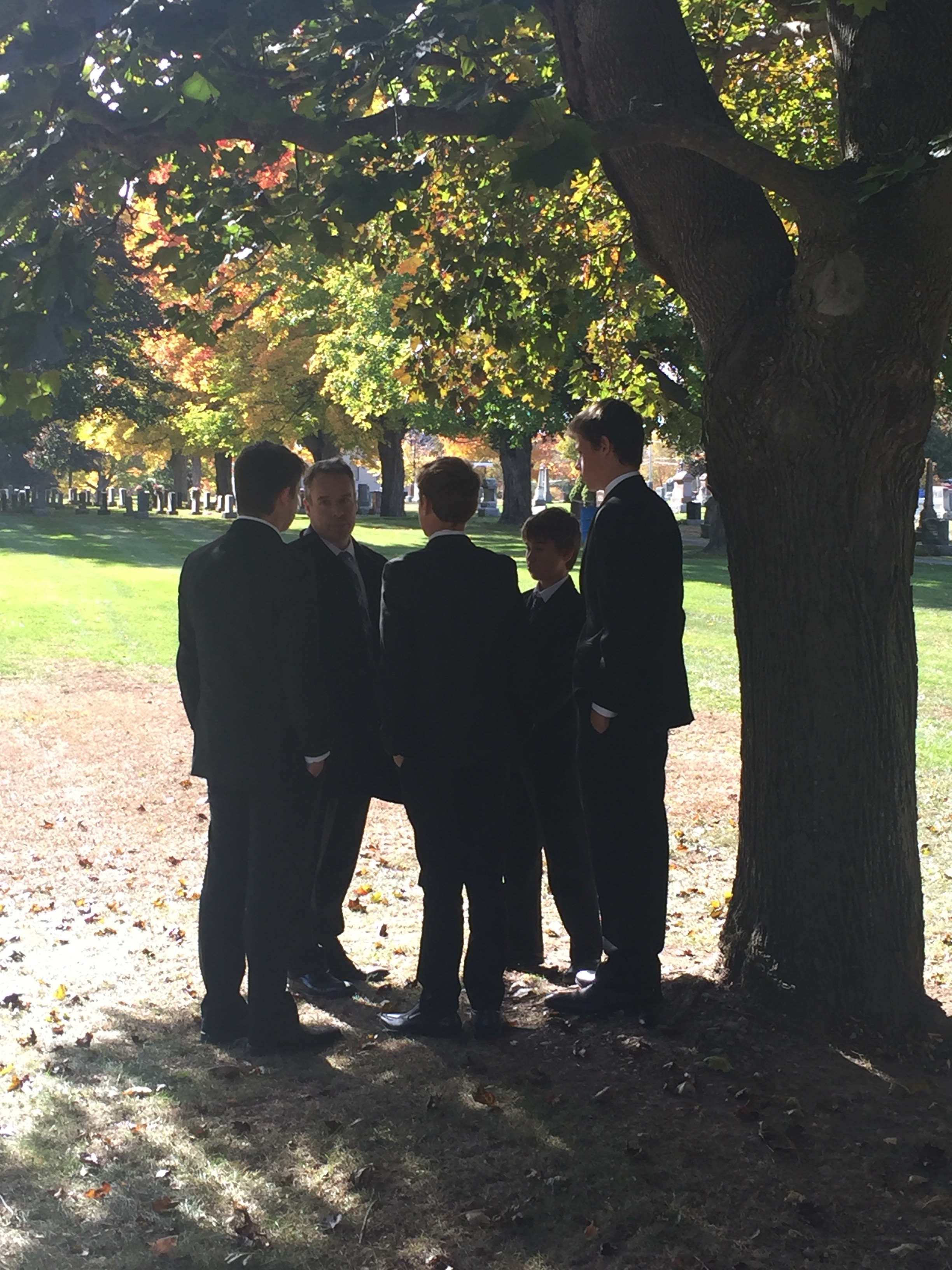 They said a prayer.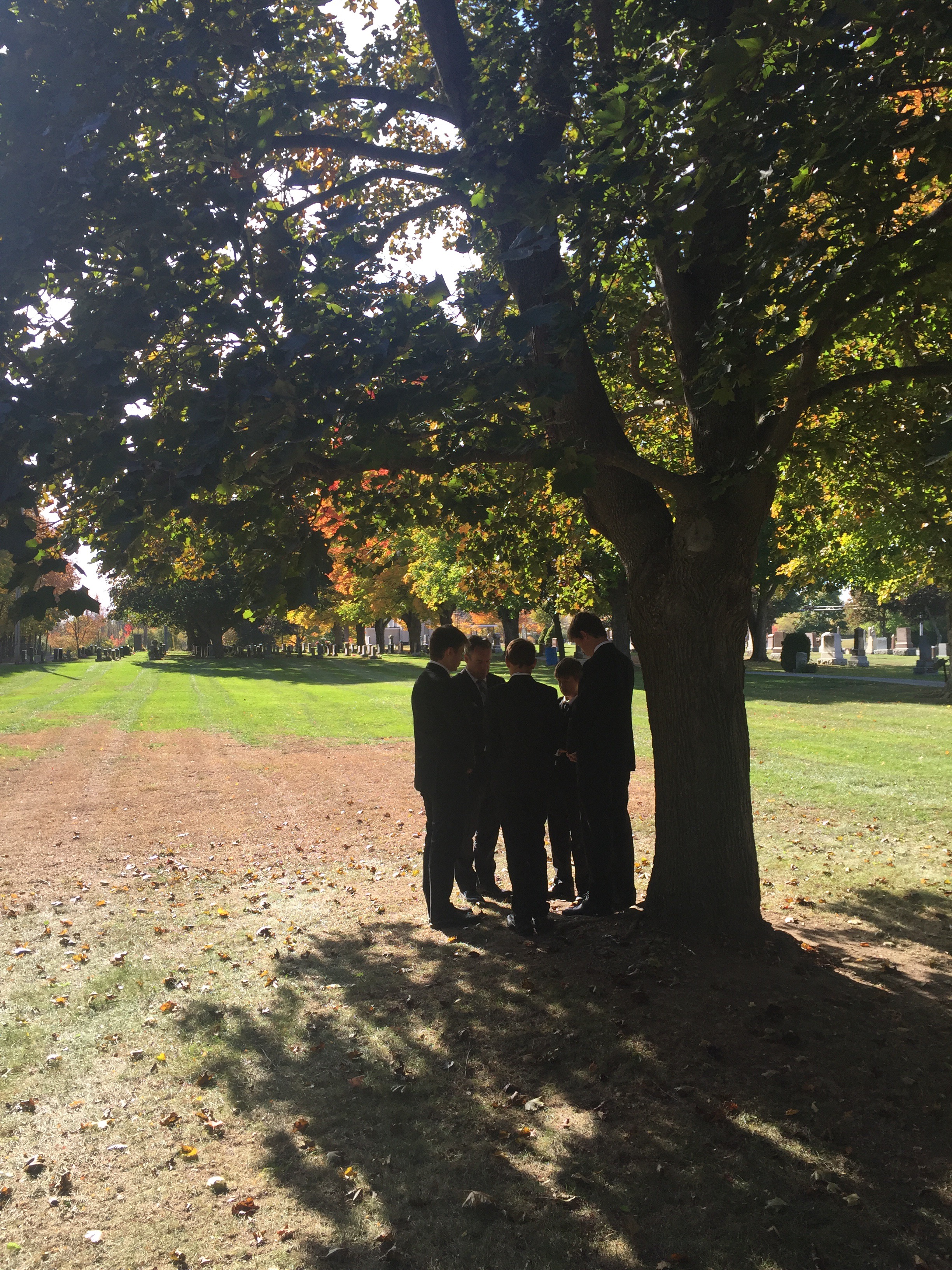 They then served Wayne for the last time, by helping him walk with reverence and honour to his final resting place.
Thank you Wayne for your love and support. Thank you for the example you were. Thank you for inviting me into your family and embracing and celebrating our uniqueness.
Thank you Rob for being the son, husband and father/stepfather that you are. Thank you for teaching our boys how to be men of character. Thank you for following your own father's example of humility, kindness and charity.
Thank you my dear boys for making my heart overflow with love and admiration for you. You are truly becoming men of strength and character, and despite driving me crazy at times (and growing up way too fast), I am in awe of the fact that you are part of my eternal family and I was given the honour and privilege of mothering you.
Xo