We flew into Da Nang and immediately transferred to Hoi An.
We slept in a teeny bit before heading to our buffet breakfast (so nice that it's always included). It was delicious!
Our guide, Lee, met us in the lobby and had brought bikes for us all to ride. He also had helmets and I think was surprised when I said we would use them!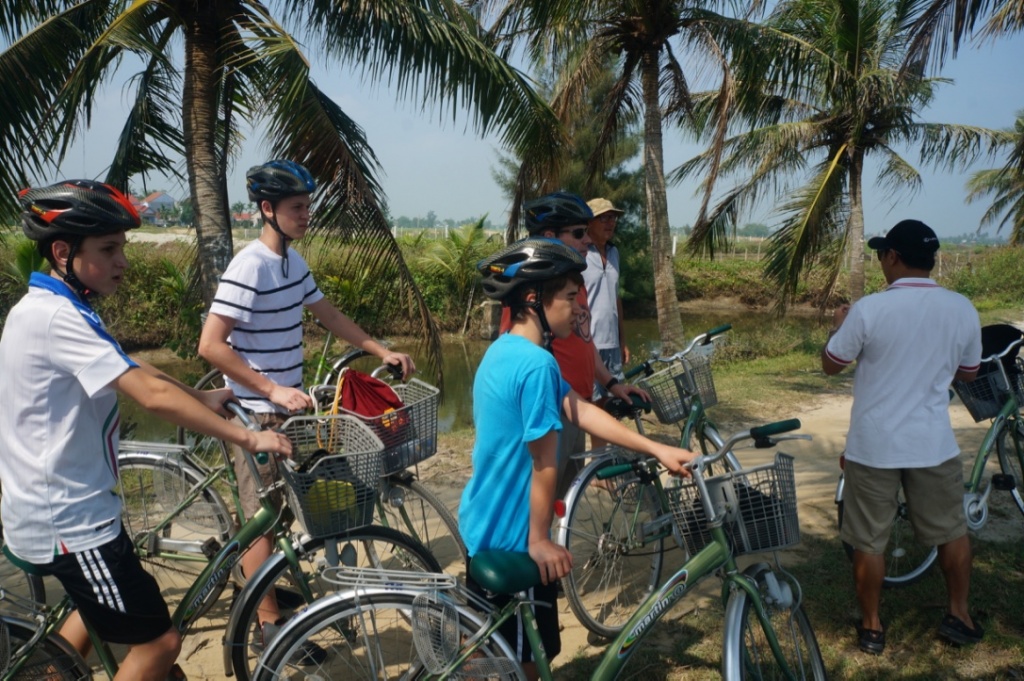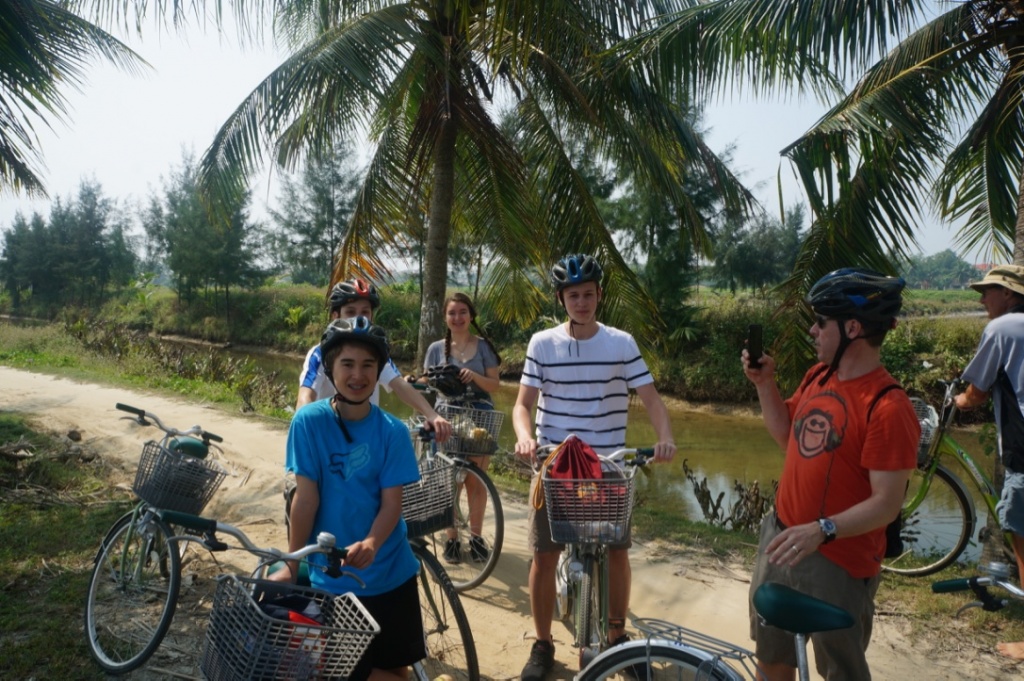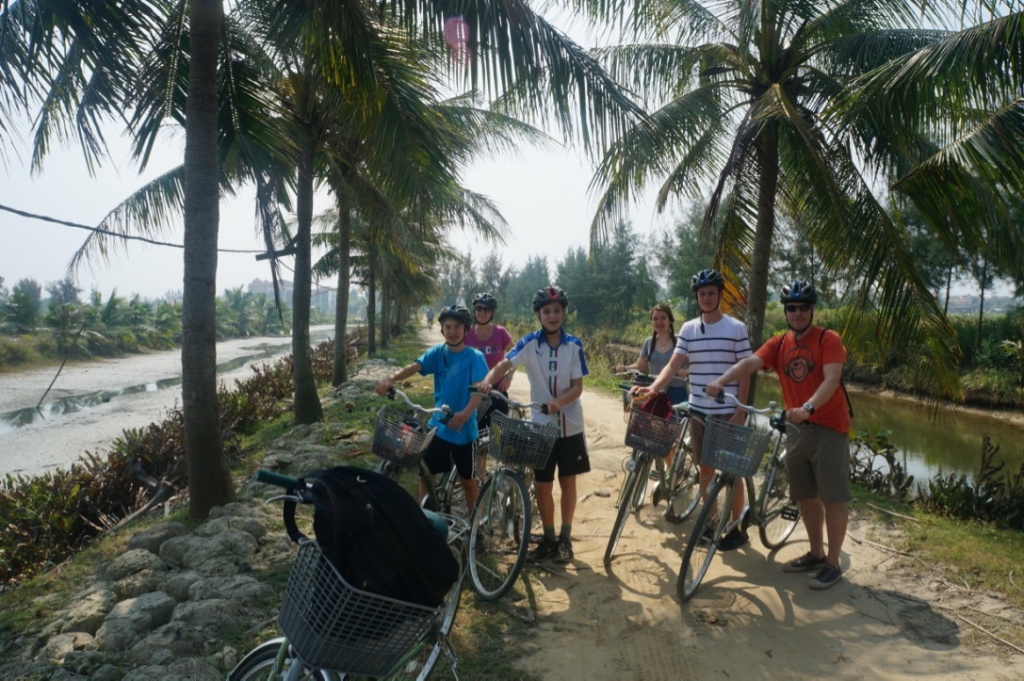 I was about concerned about riding bikes but he had assured me that it was quiet where we rode.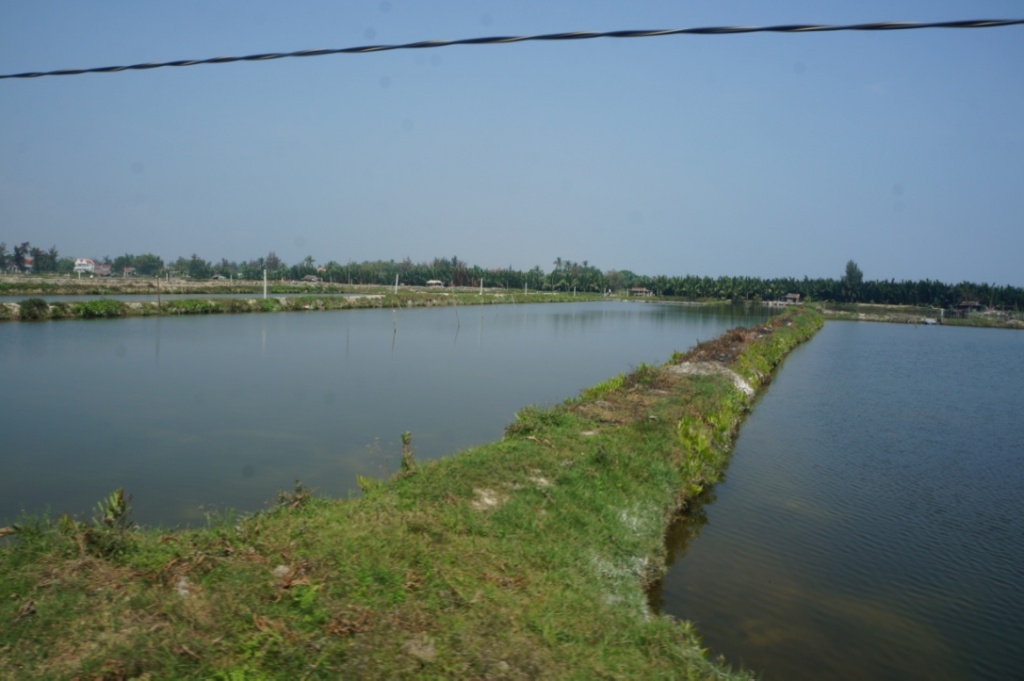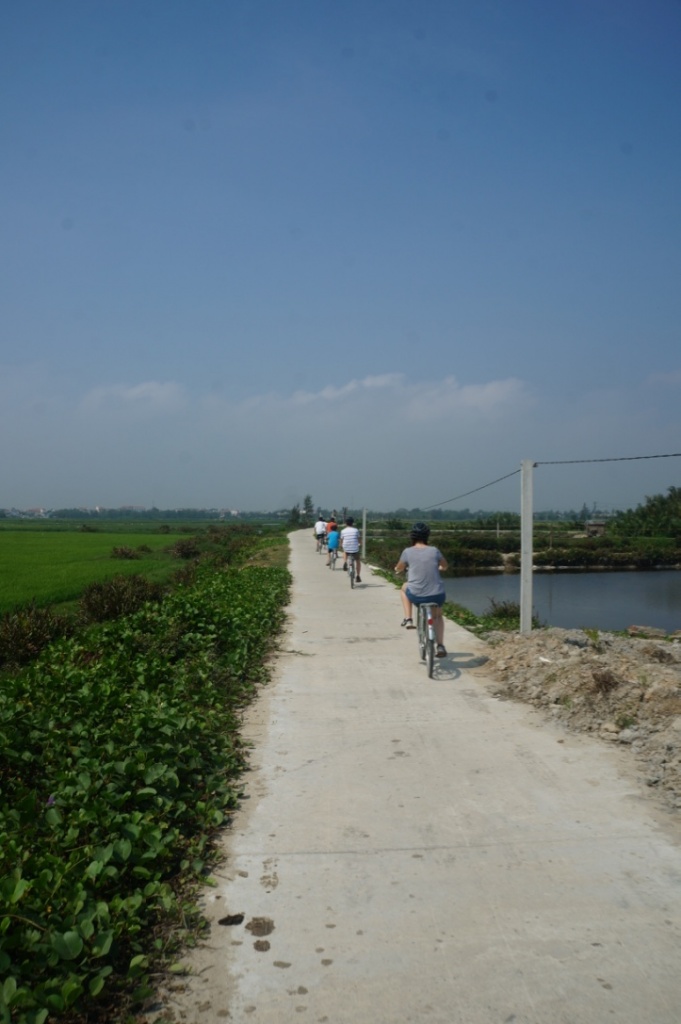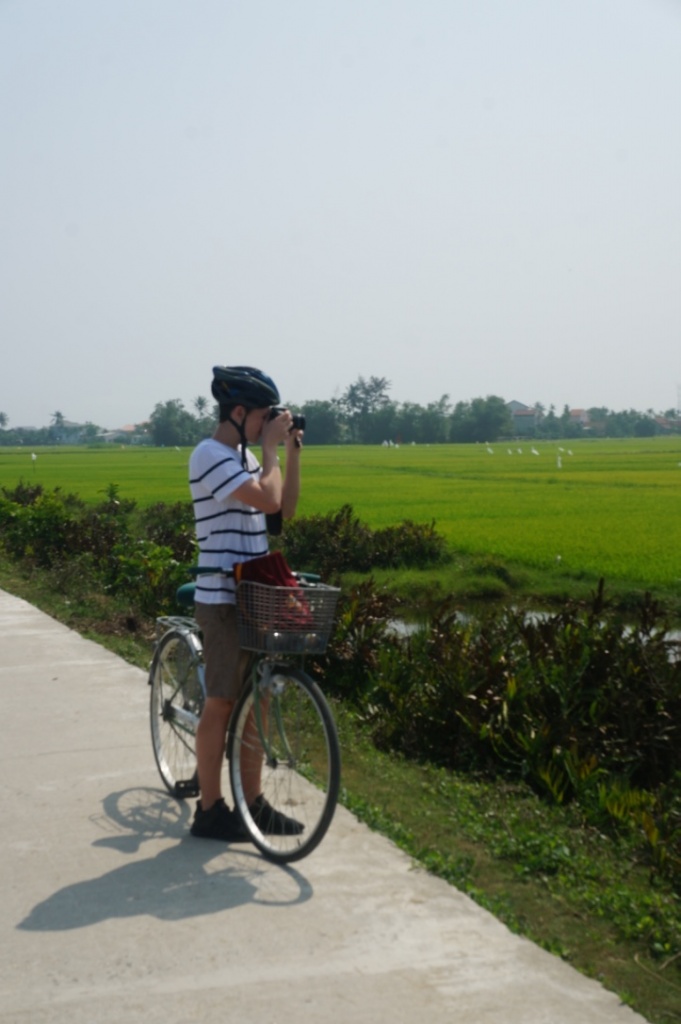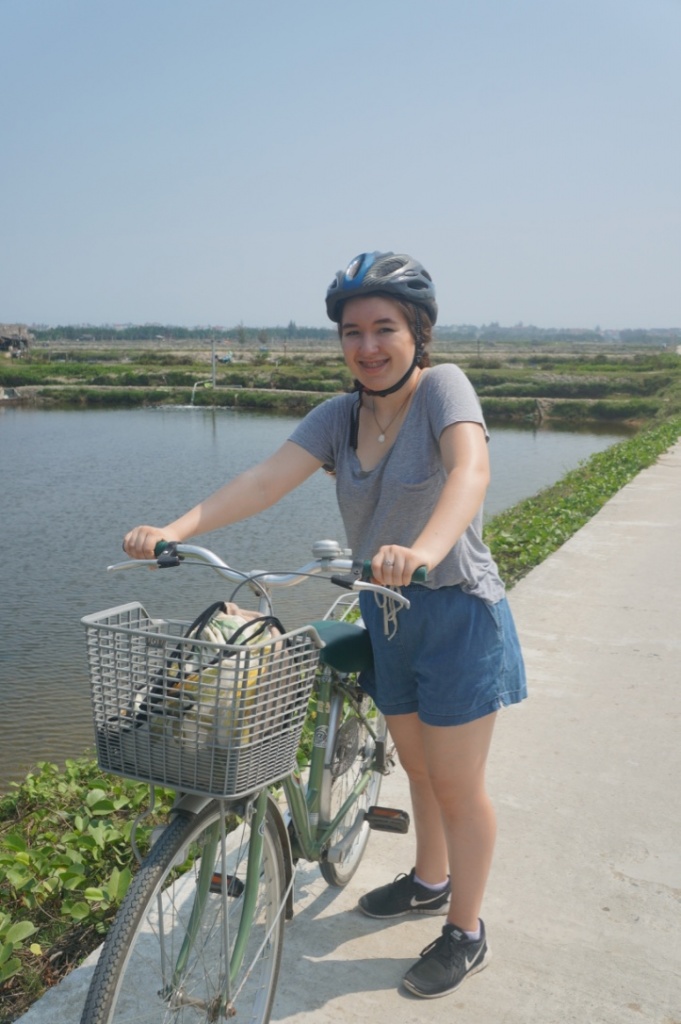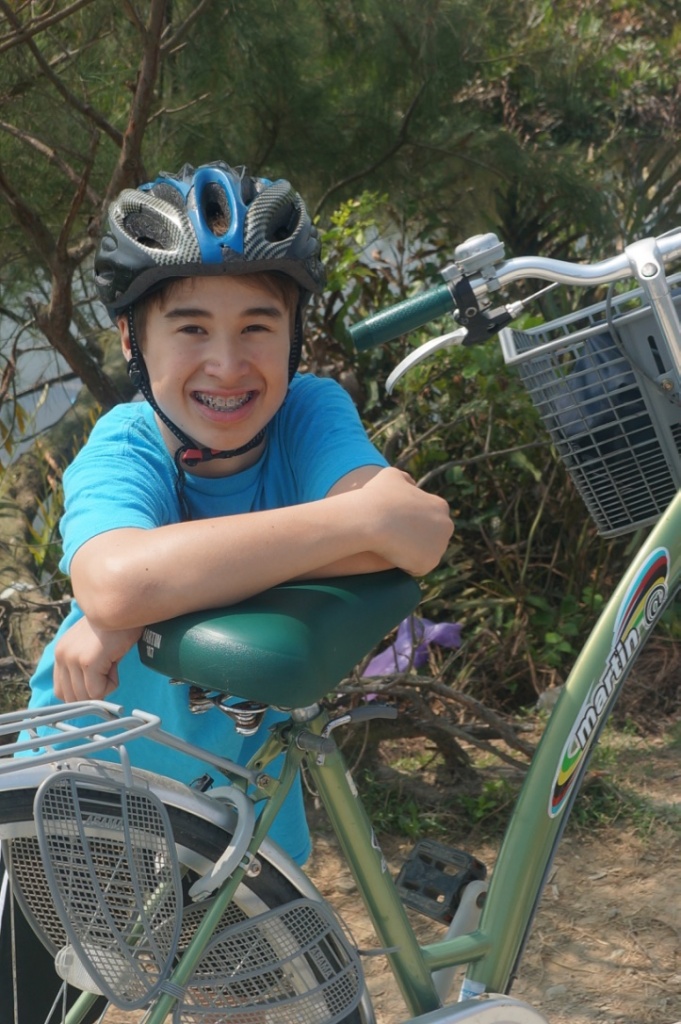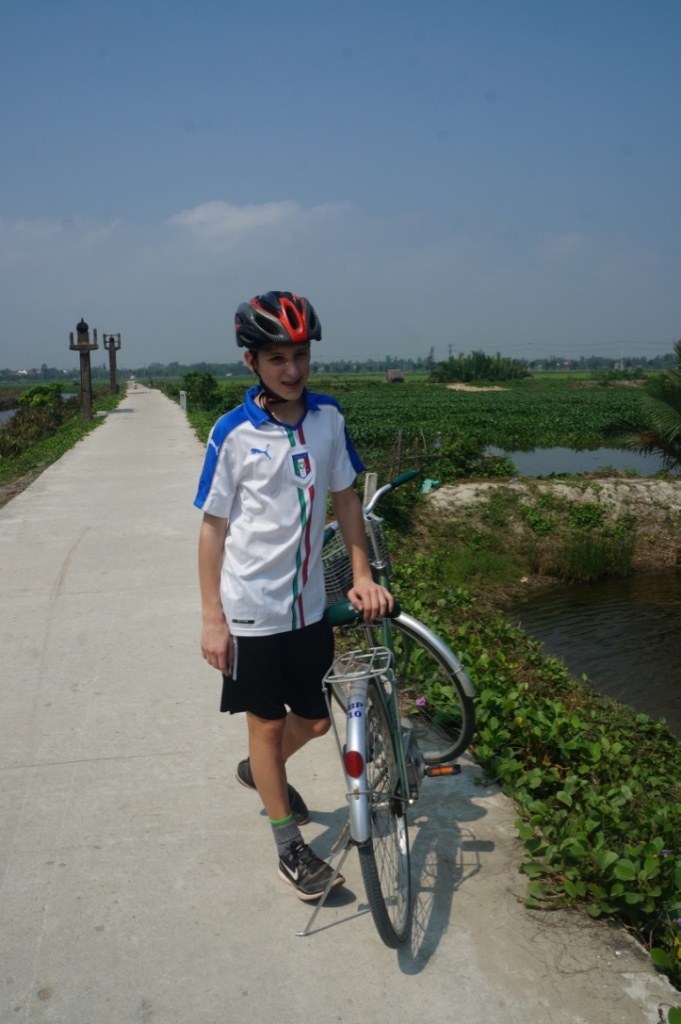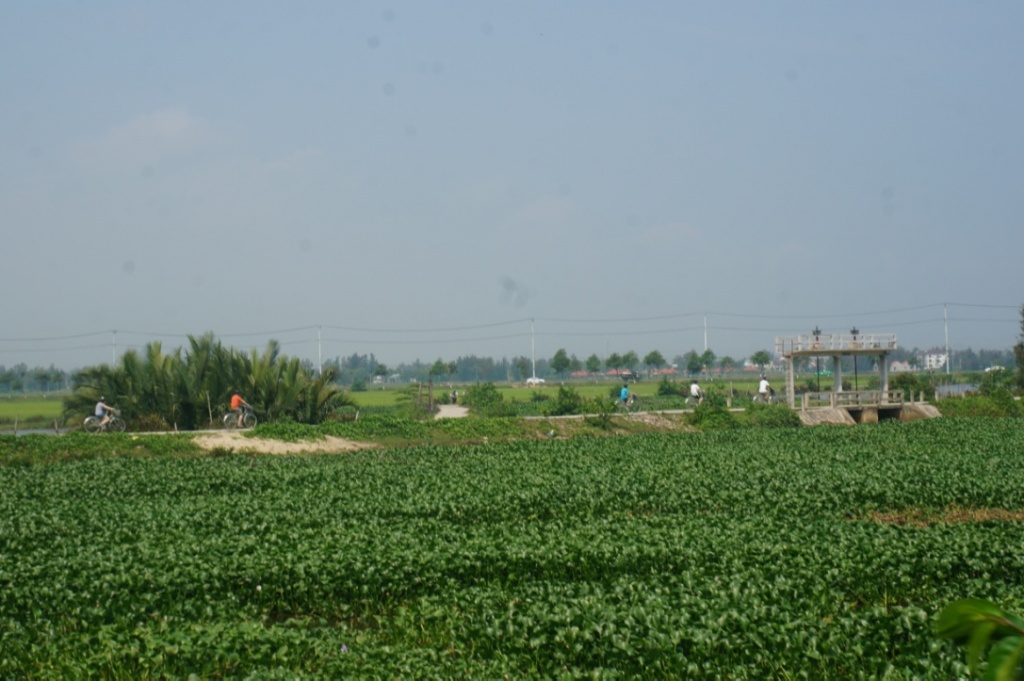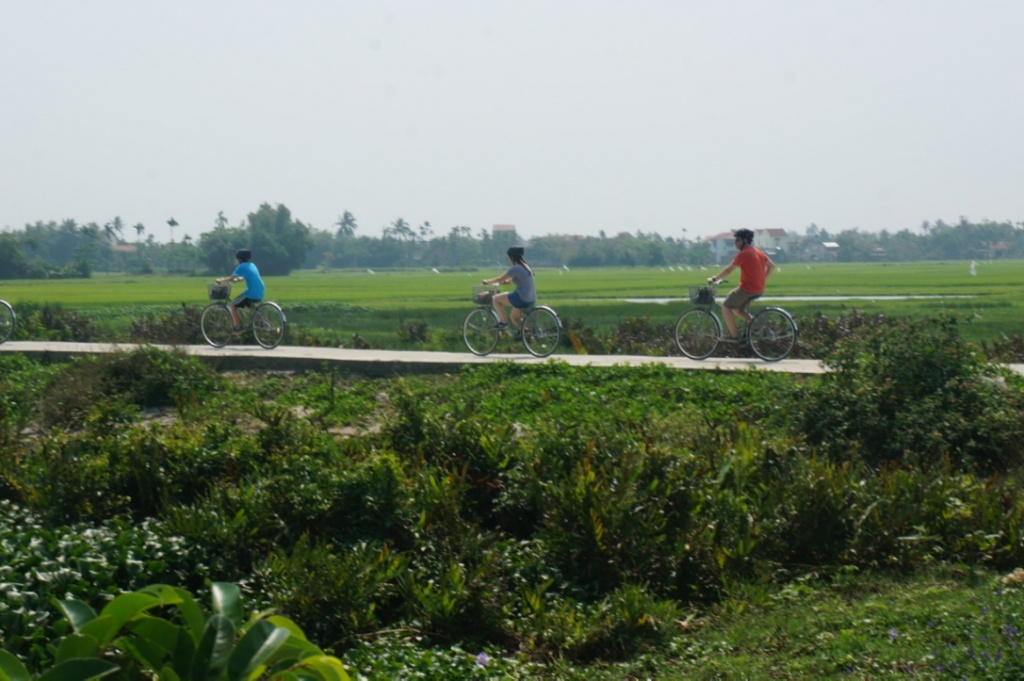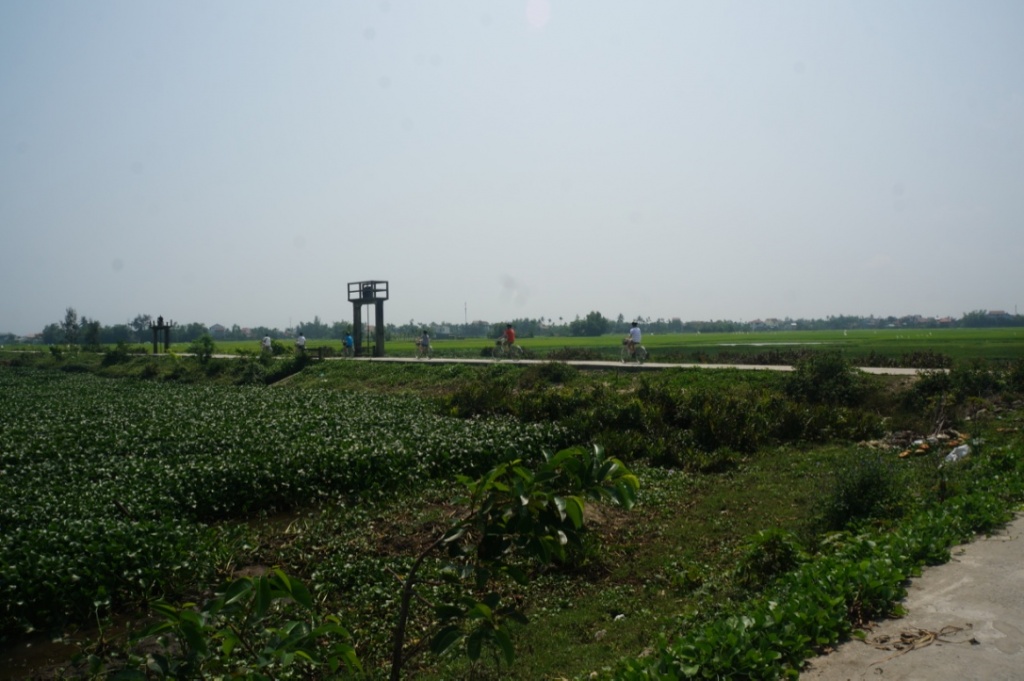 And it was. In most areas. But there were some interesting moments too! Of course the really hairy ones I couldn't capture as I needed to concentrate on not crashing!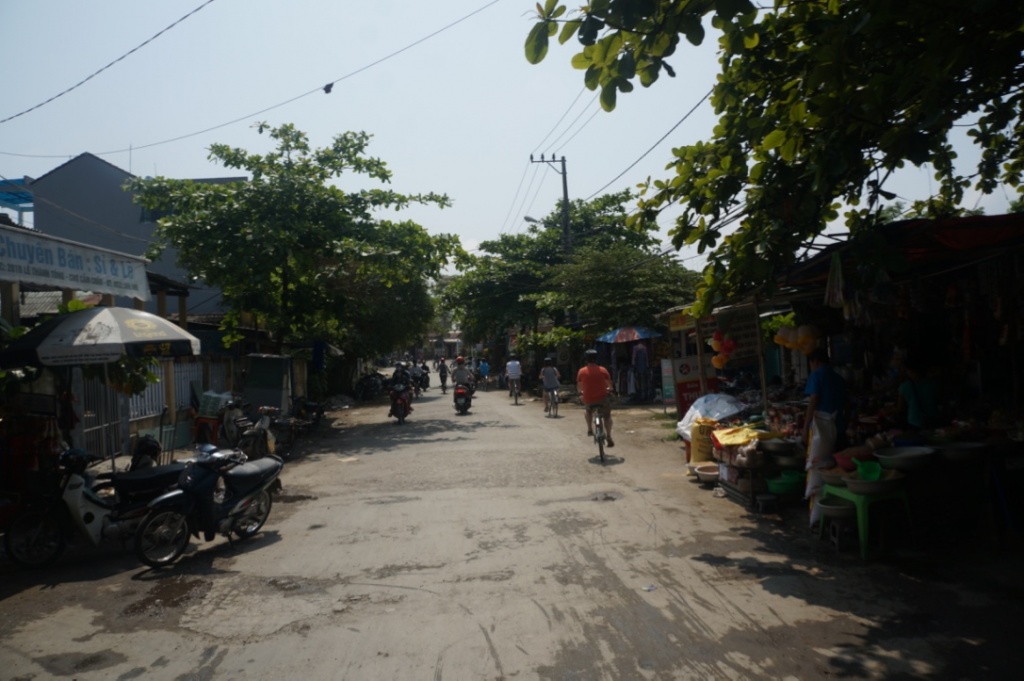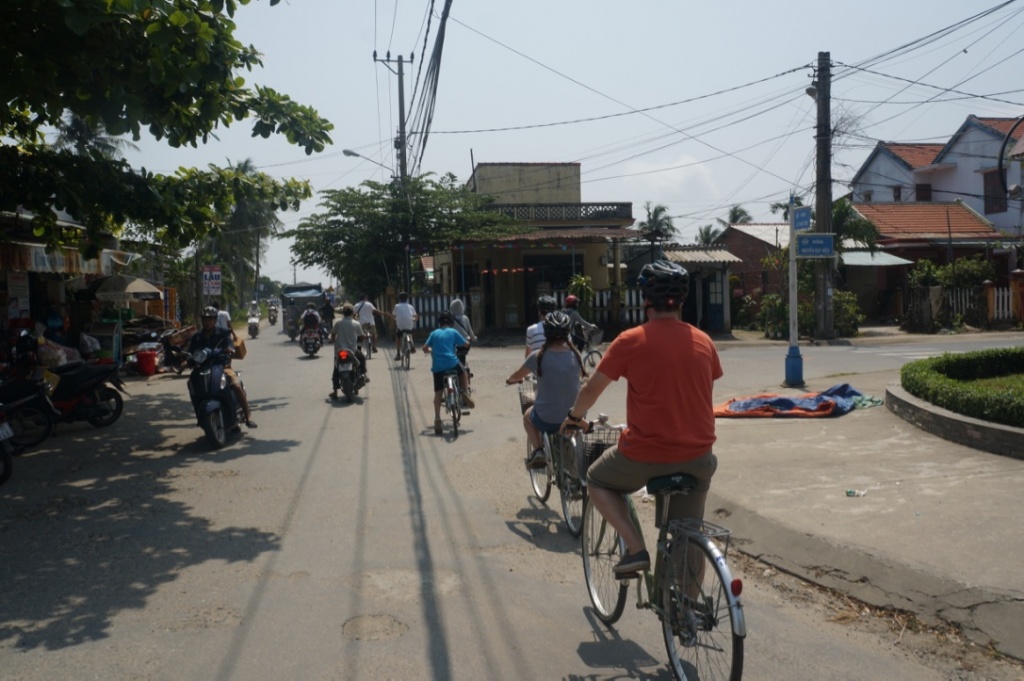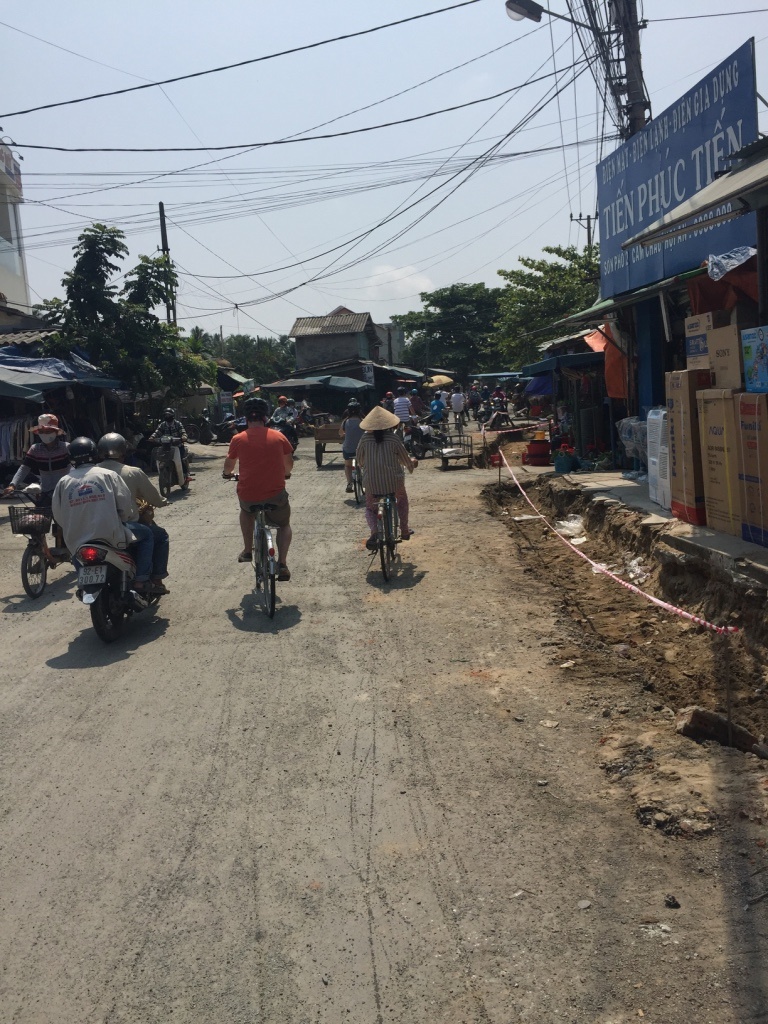 He took is through side paths, between rice fields and then to a couple little villages.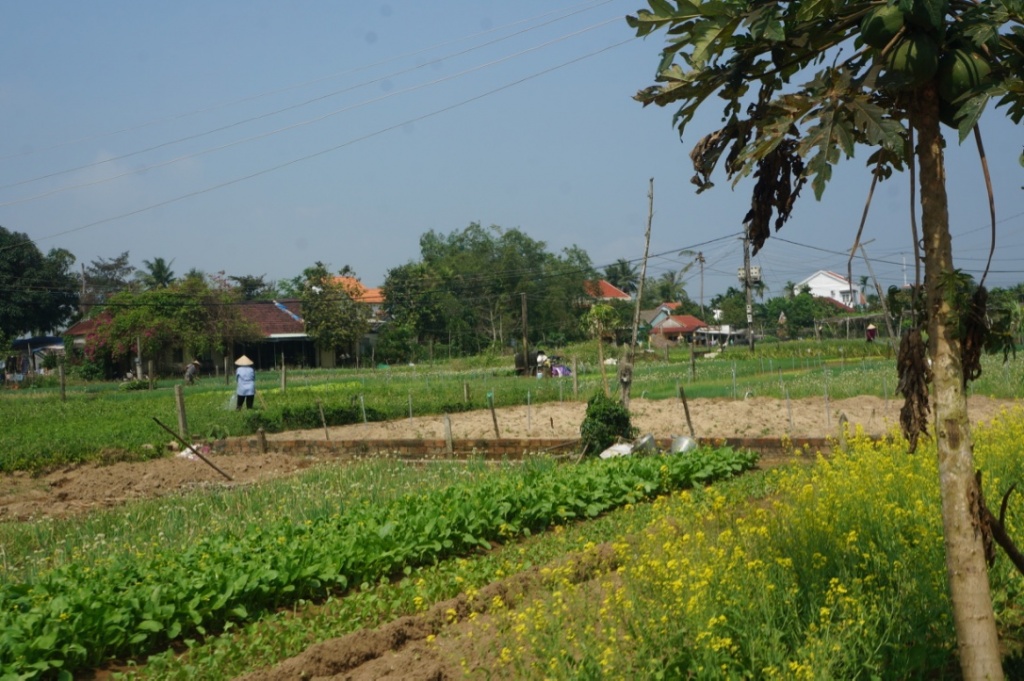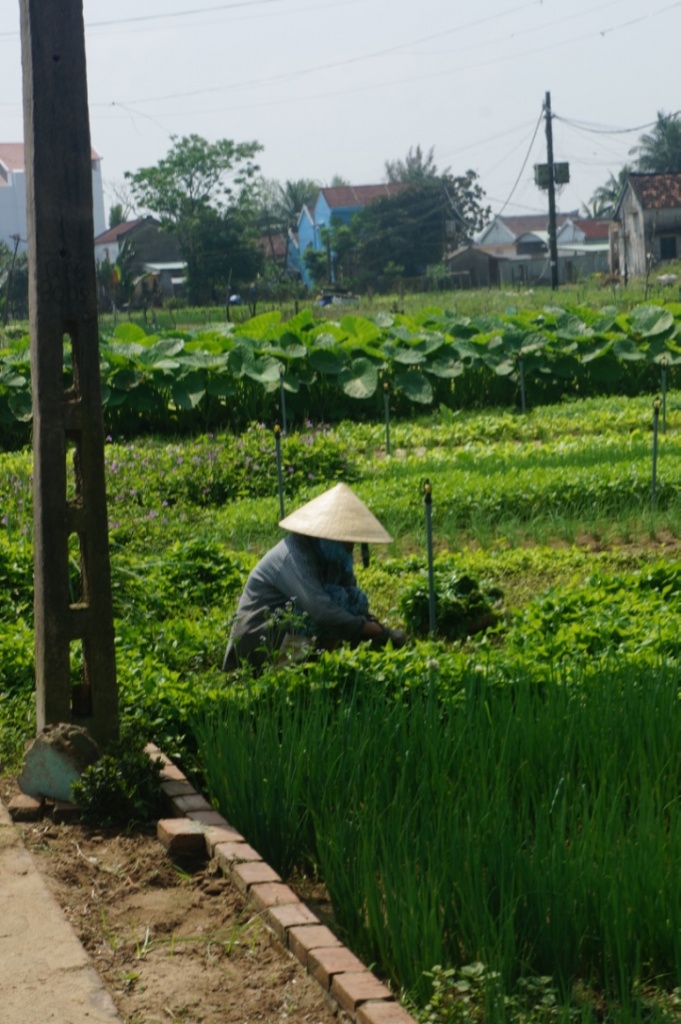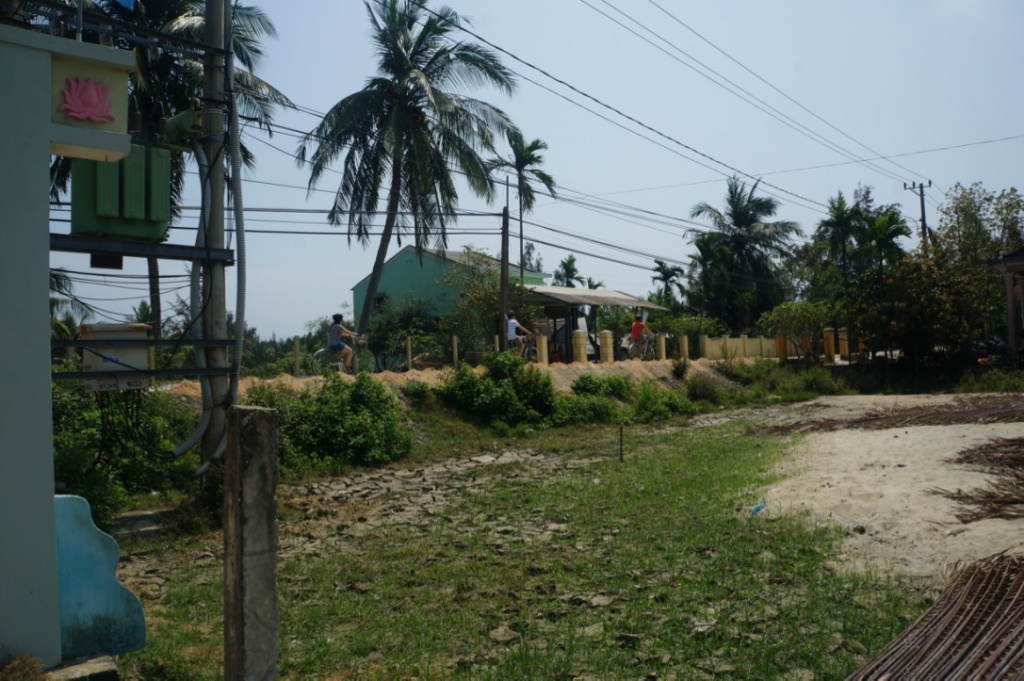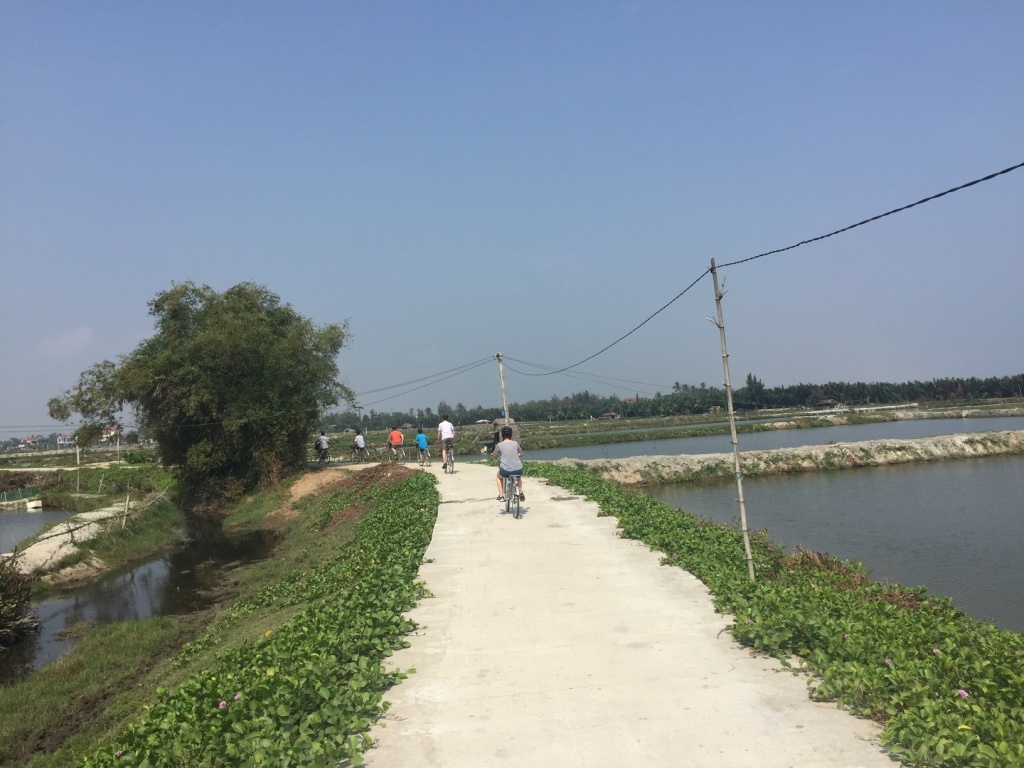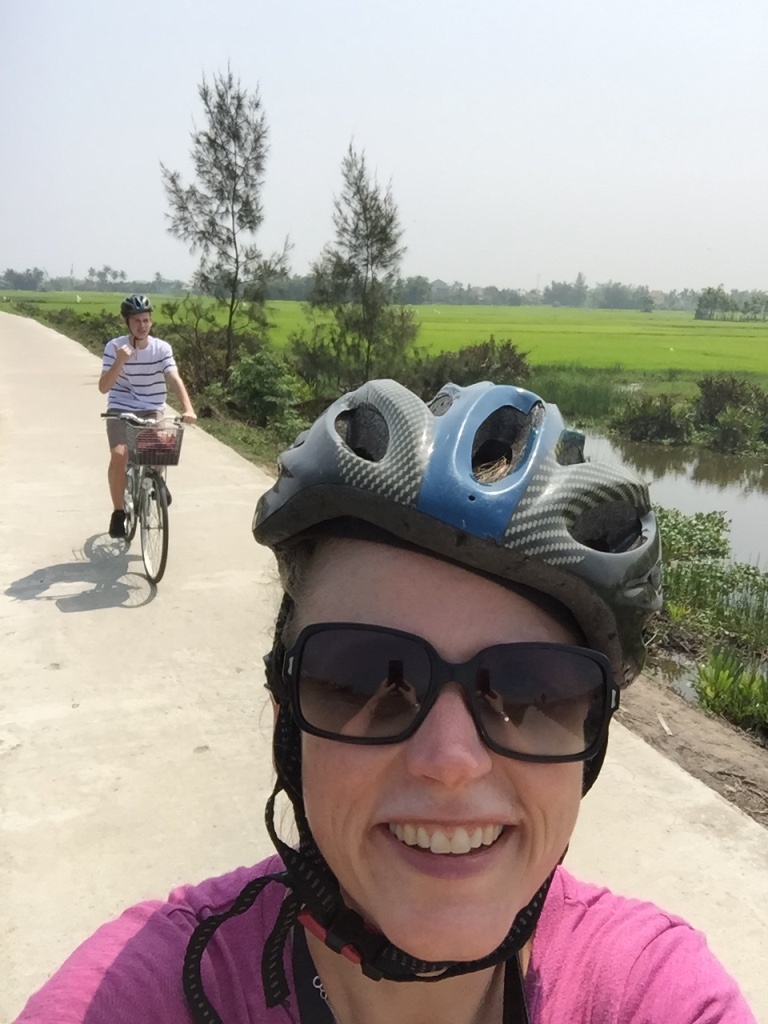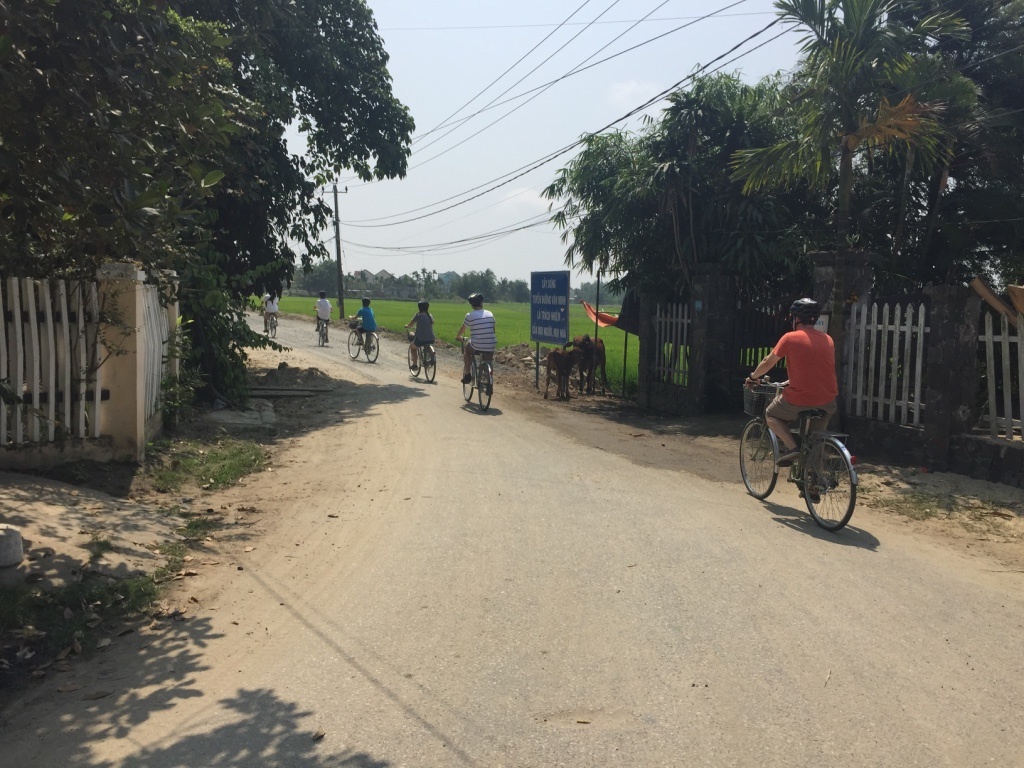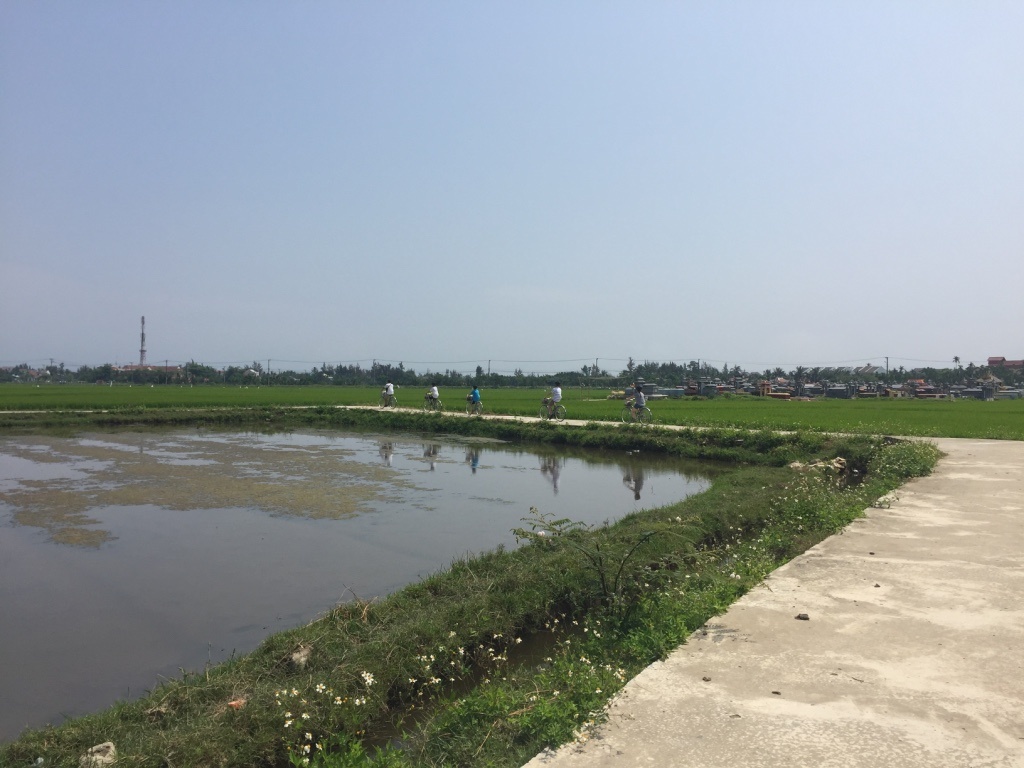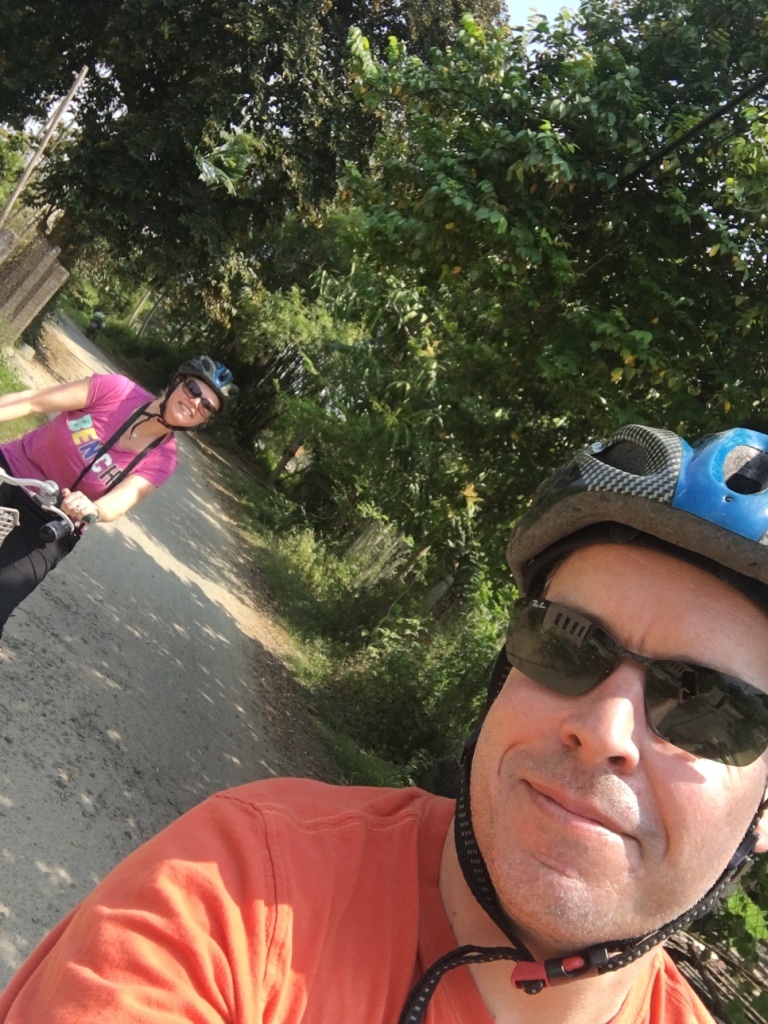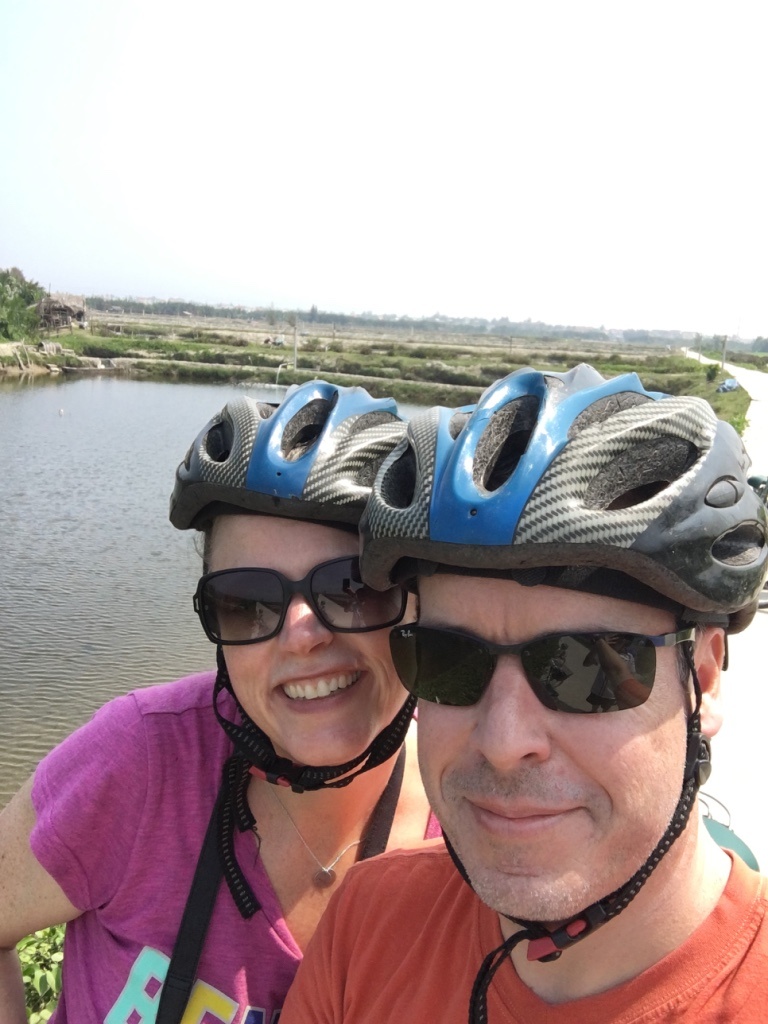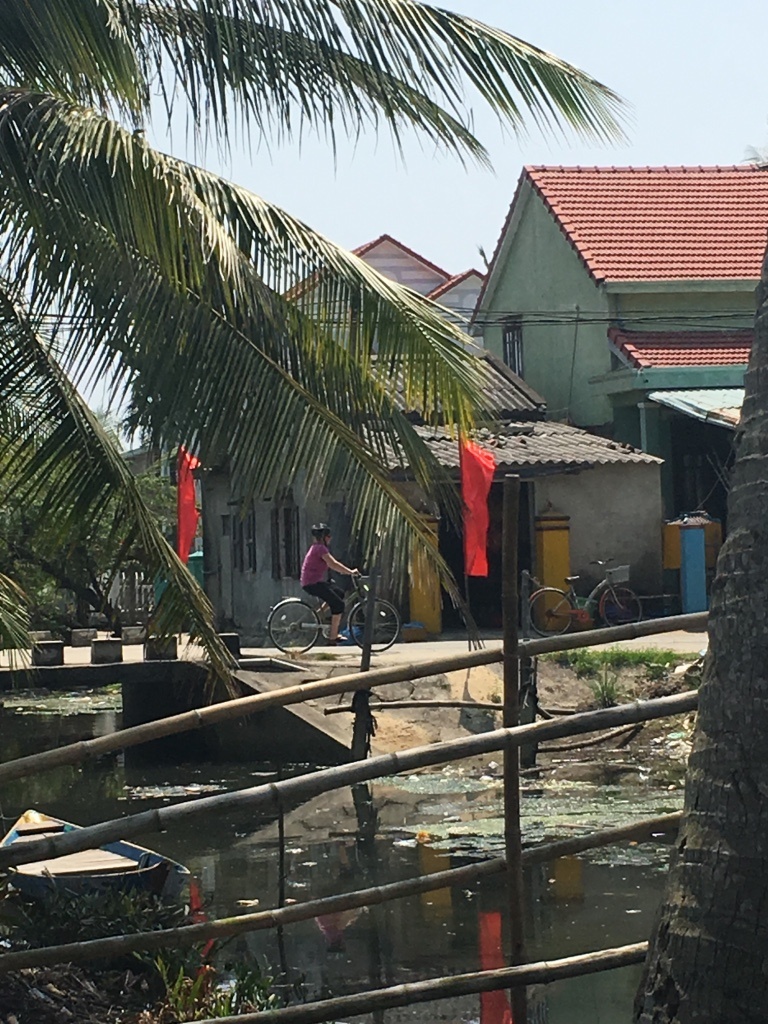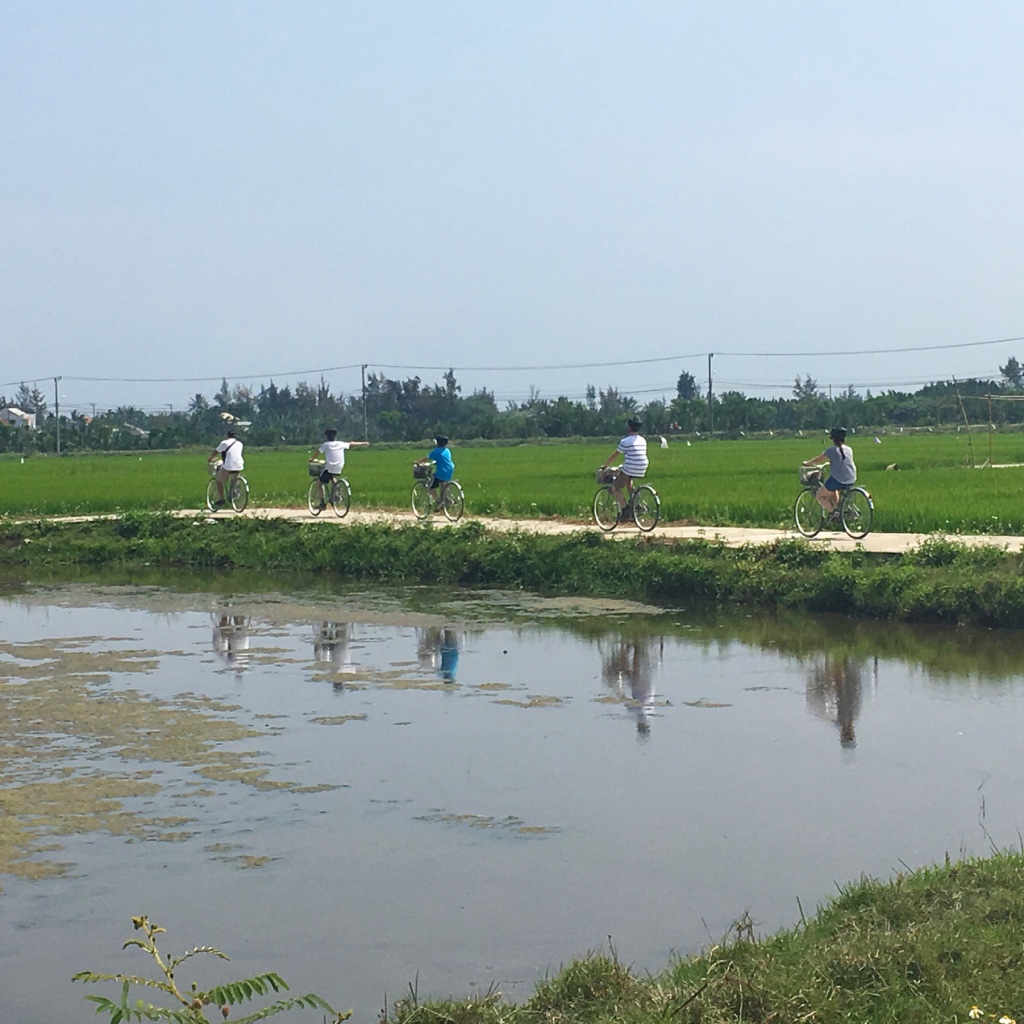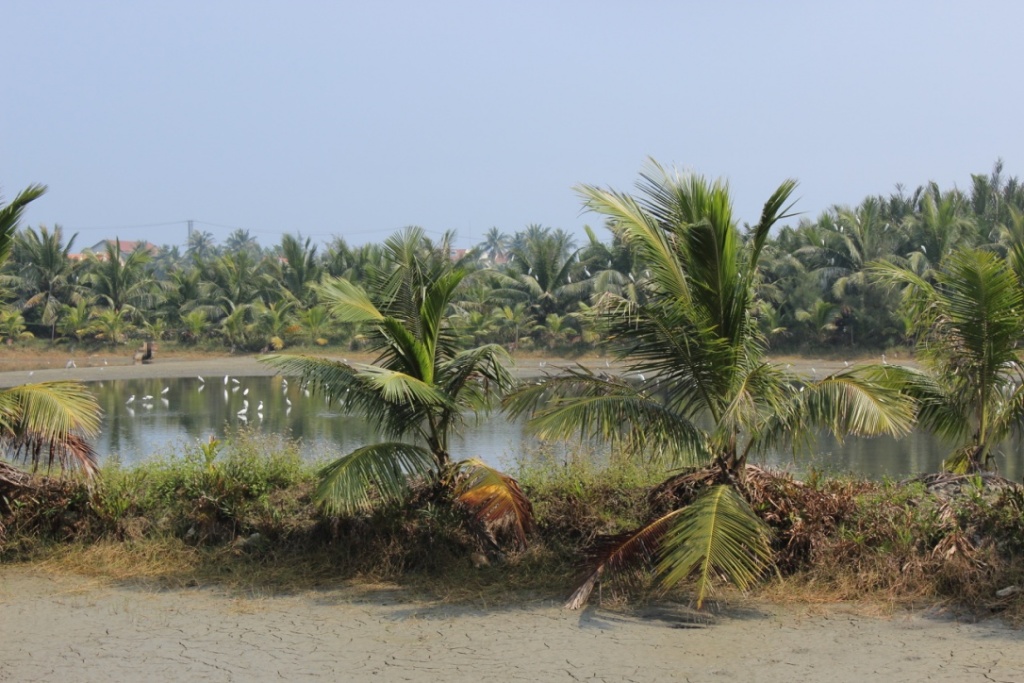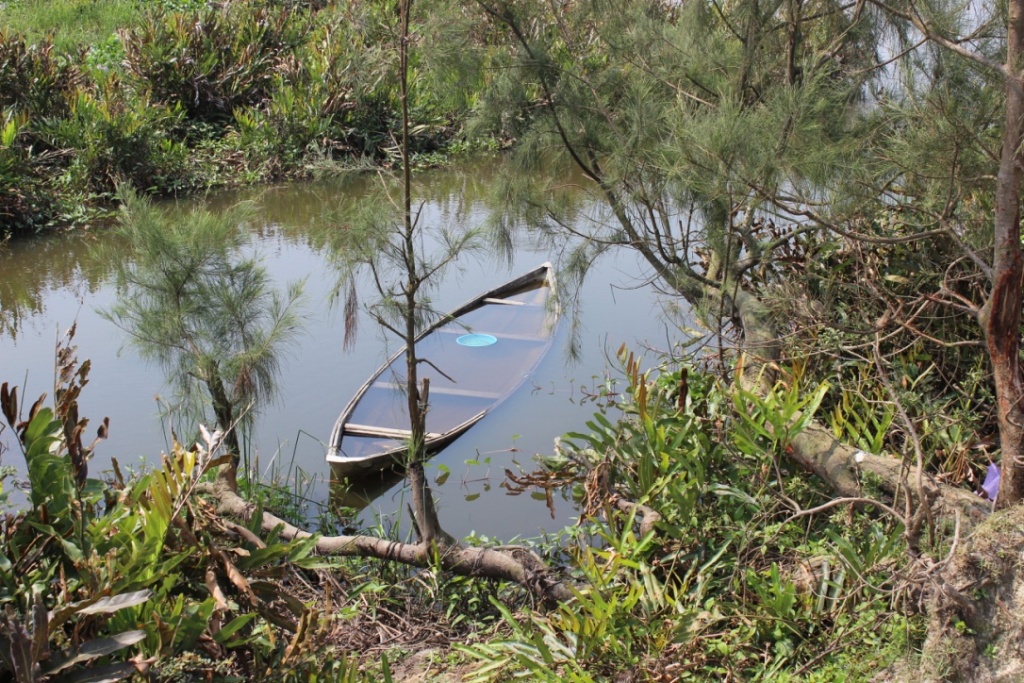 We continued on (in the heat) to get to our final destination: the lake: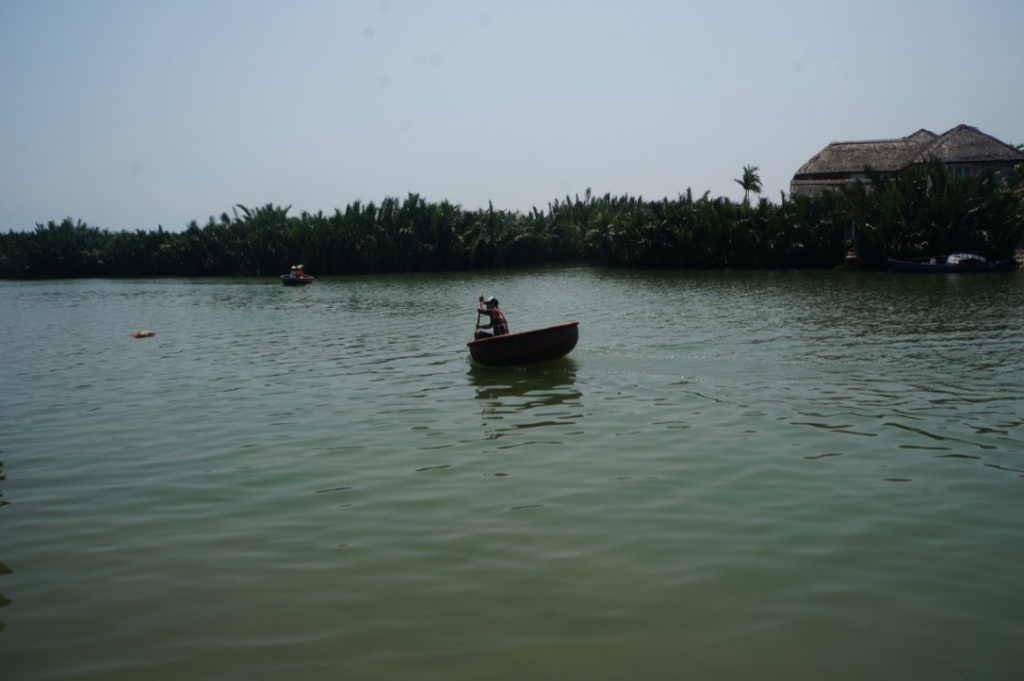 There, we stopped to rest and then he paired us up to go into "coracles"- these little round baskets that looked so easy to tip!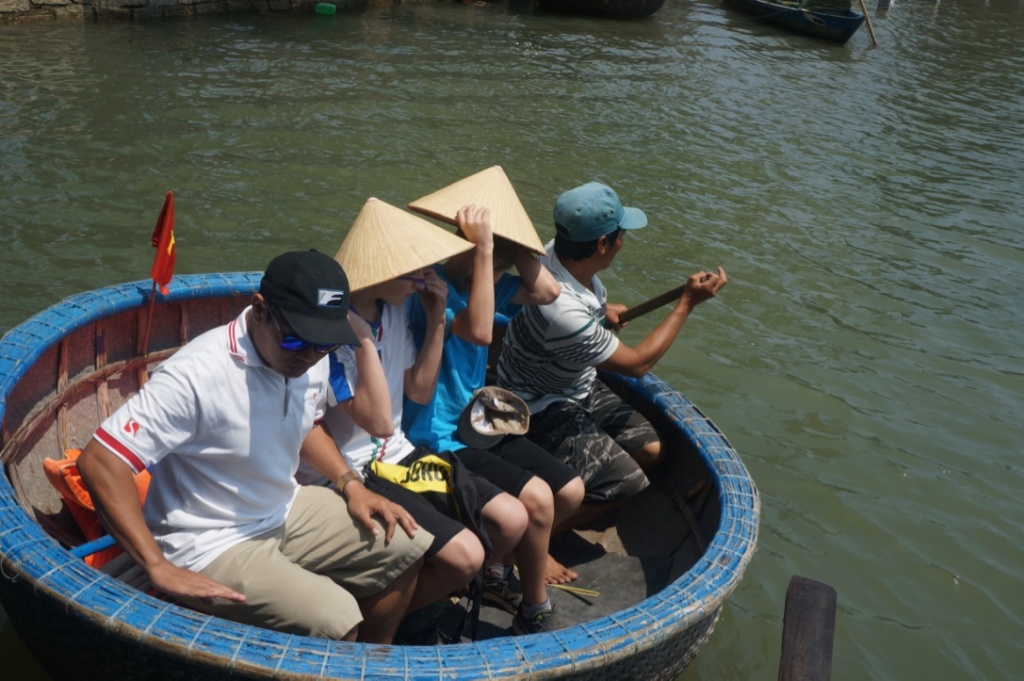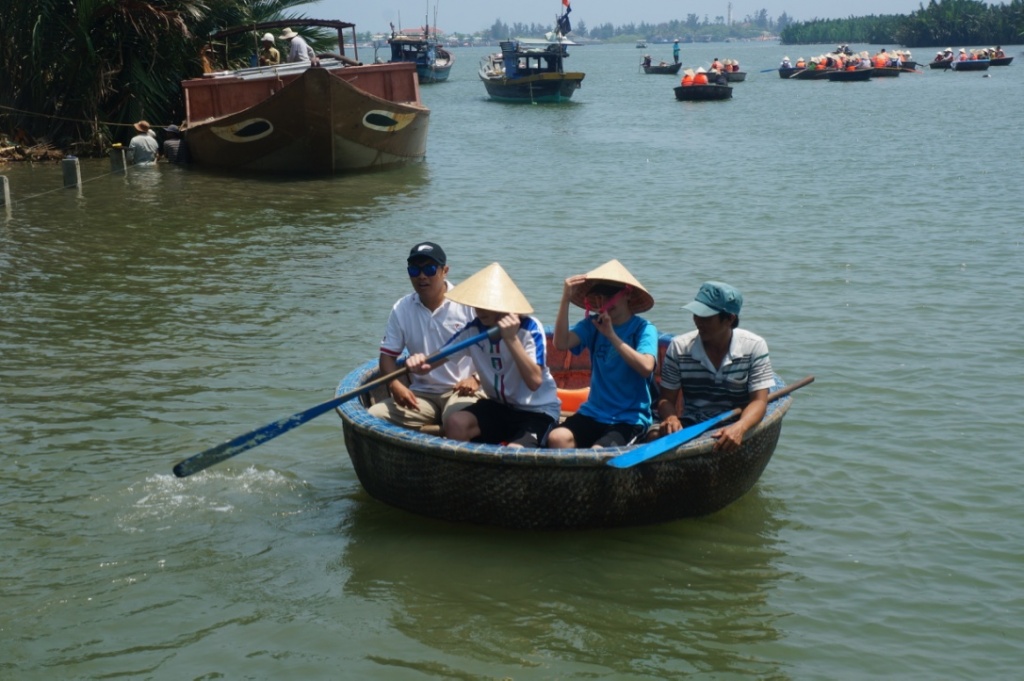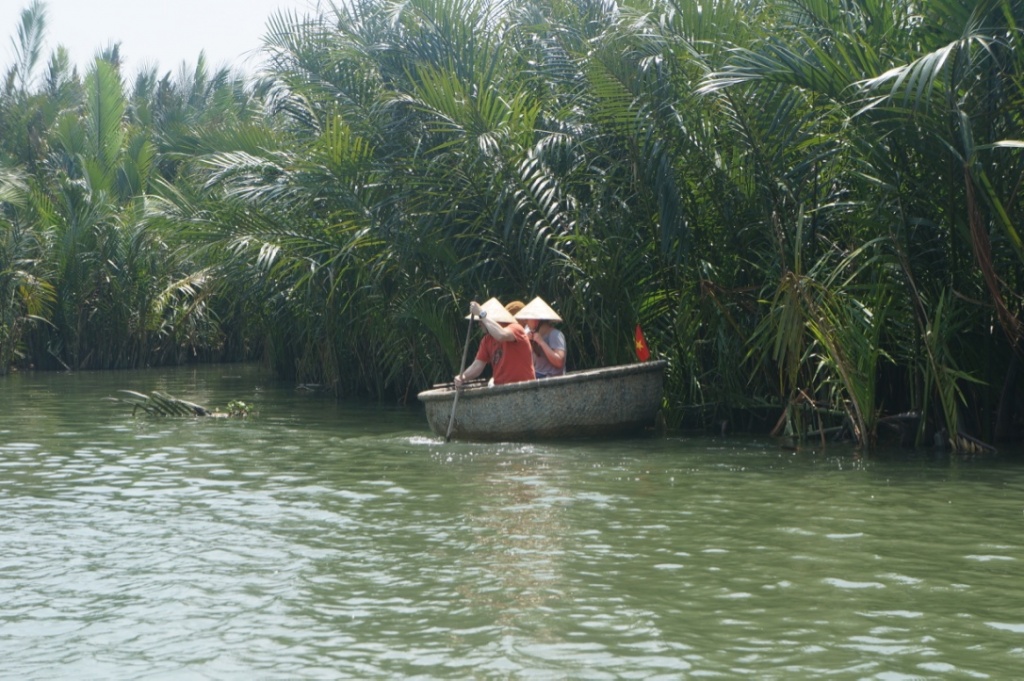 Each basket had a little driver who brought us through some swamp land (which apparently was where the North Vietnamese had hid out during the war).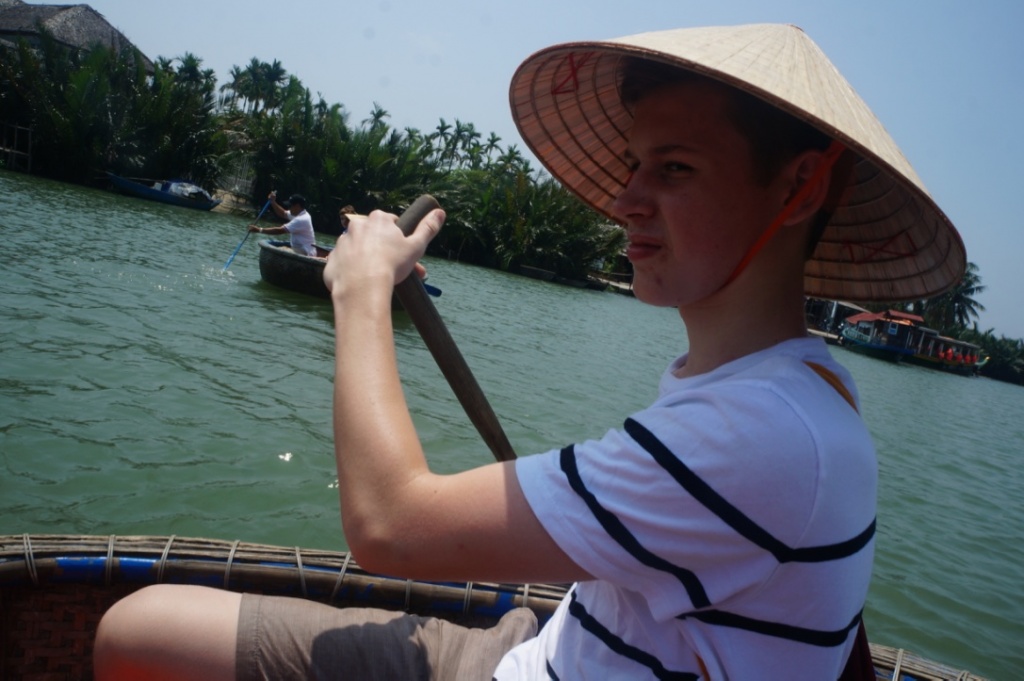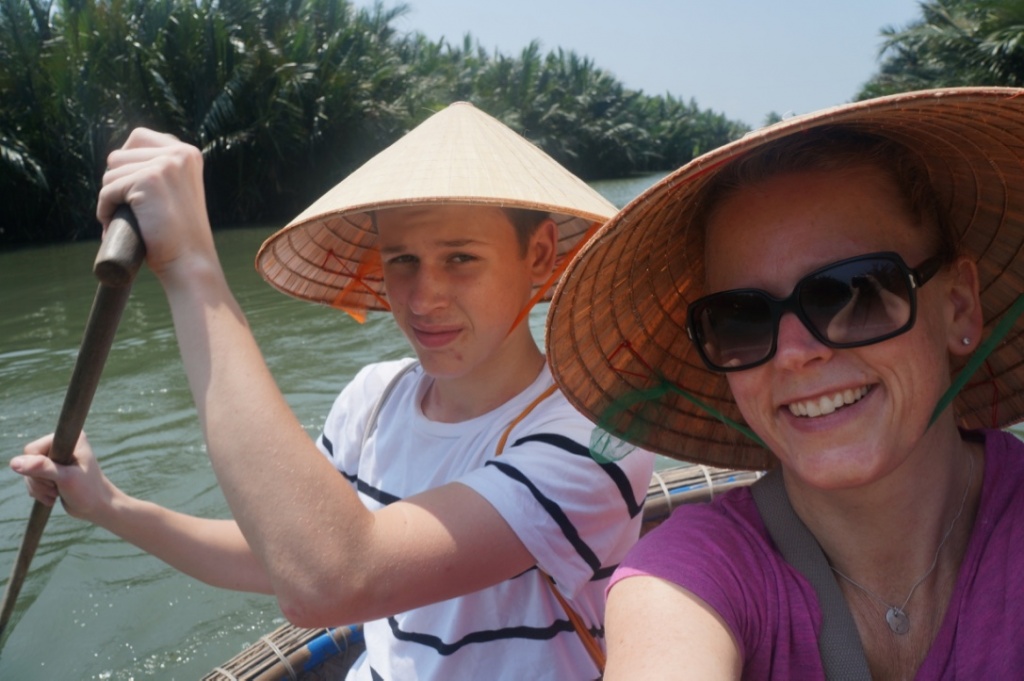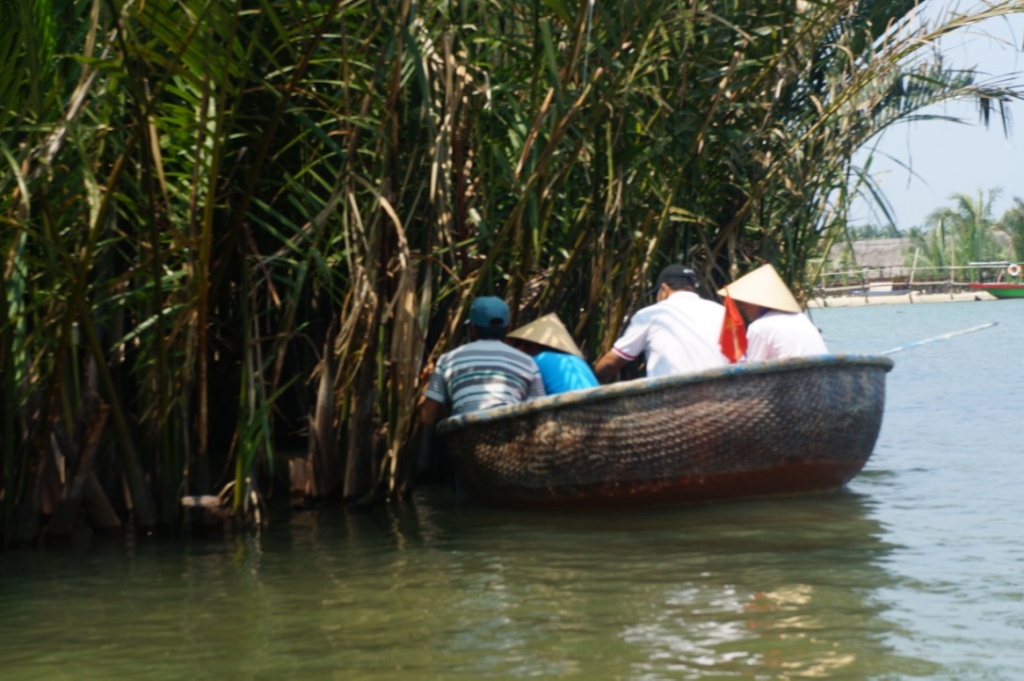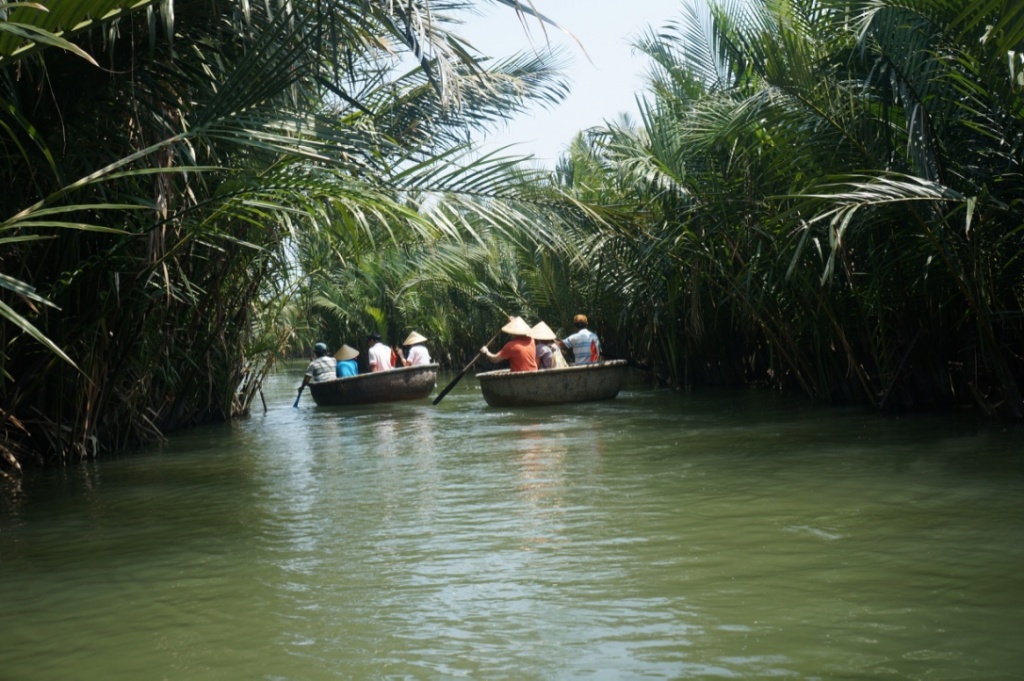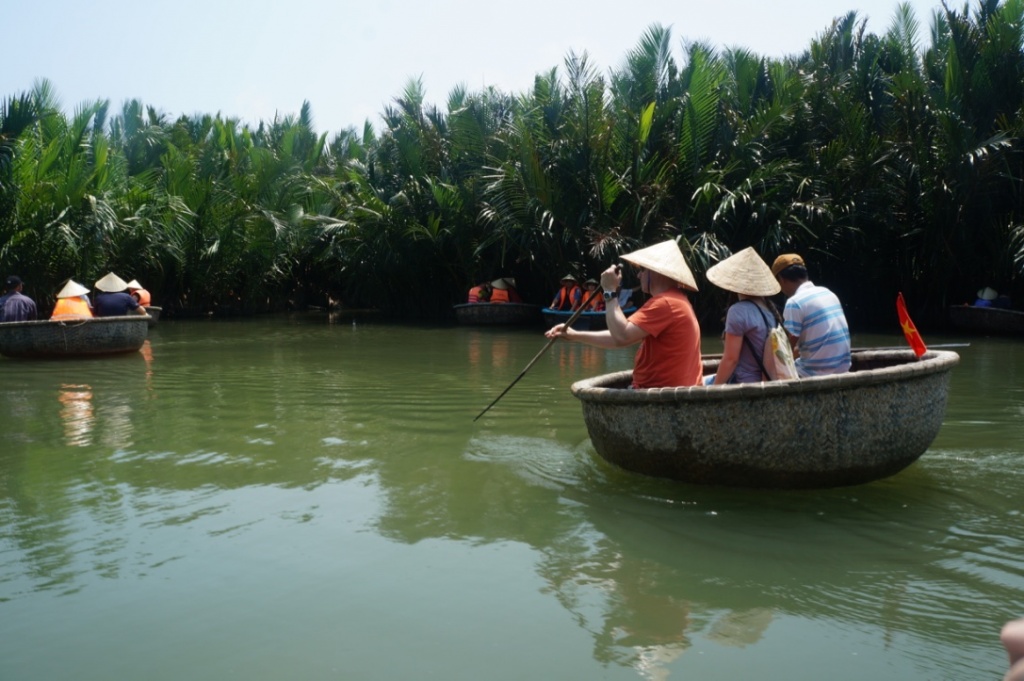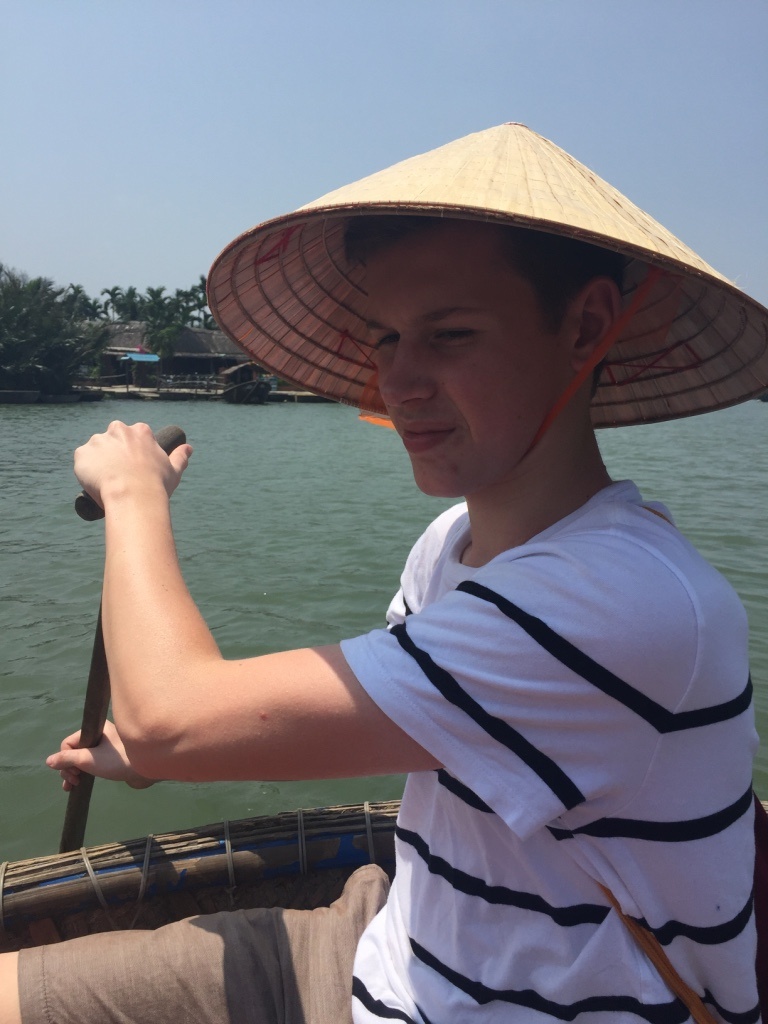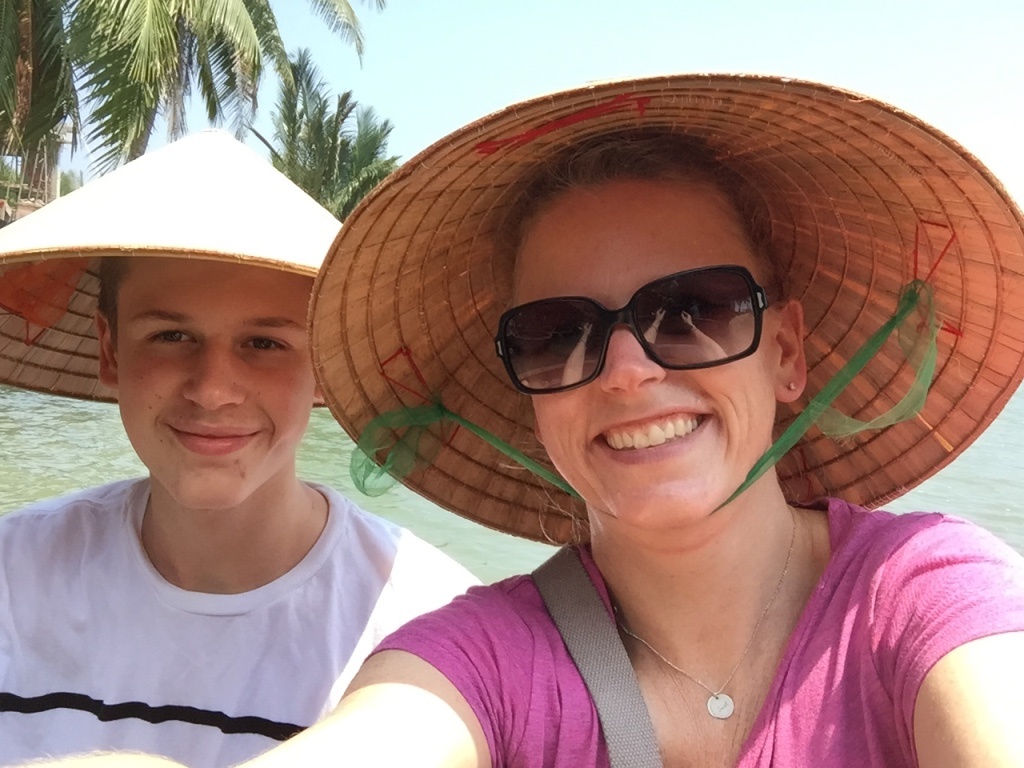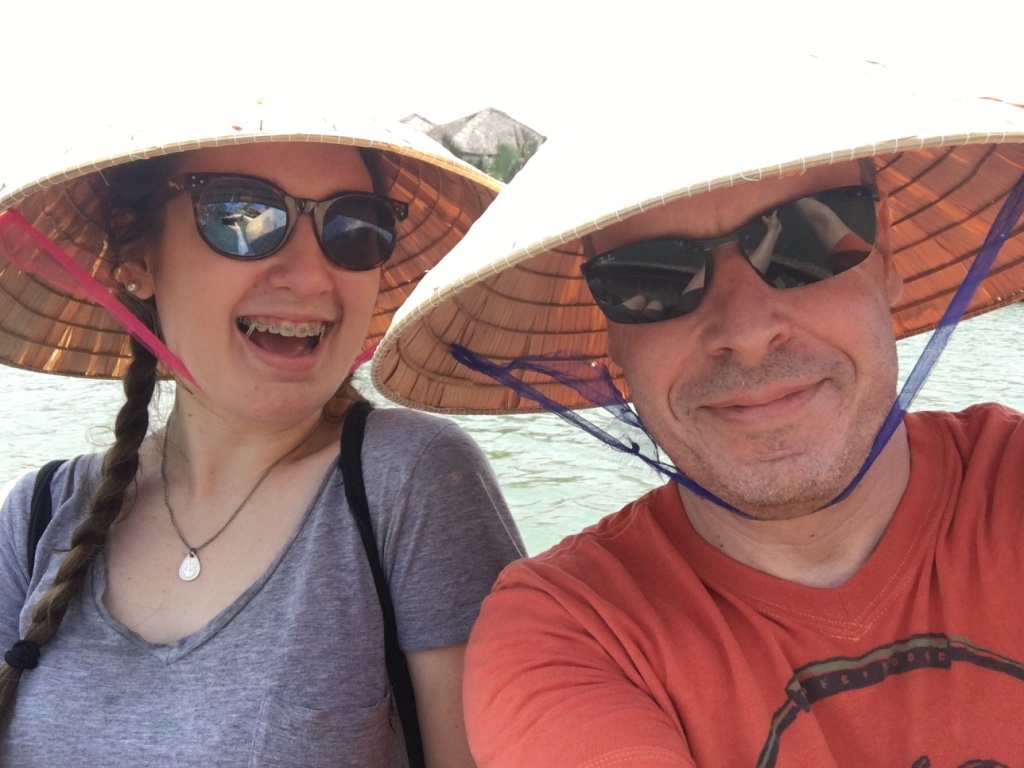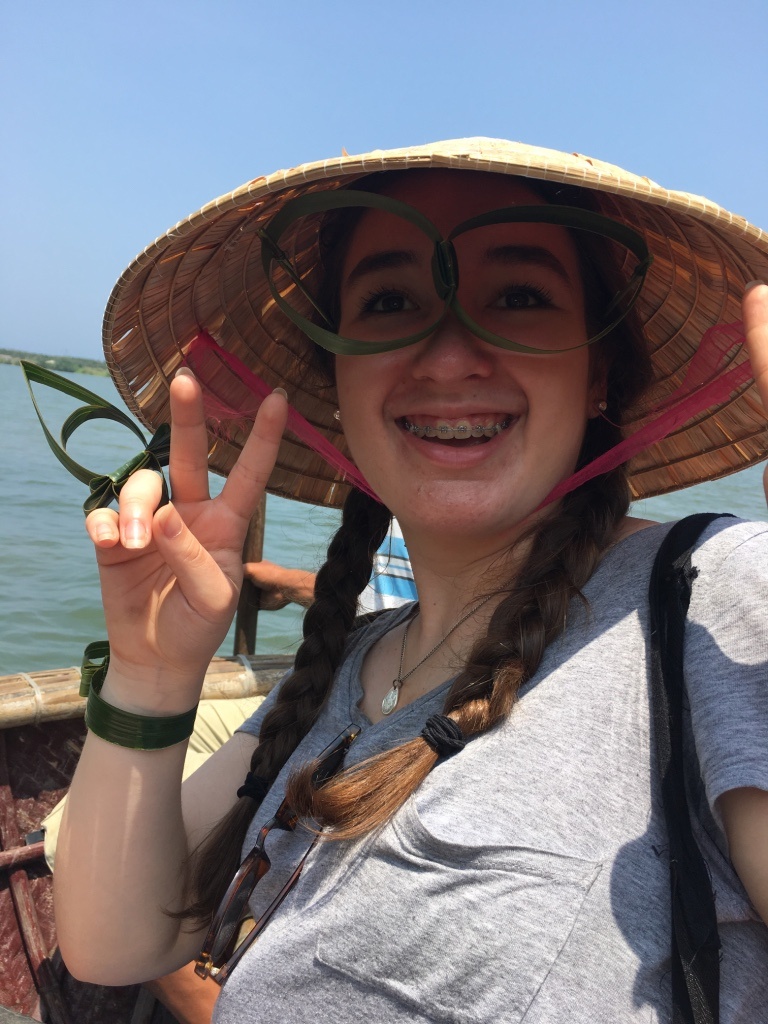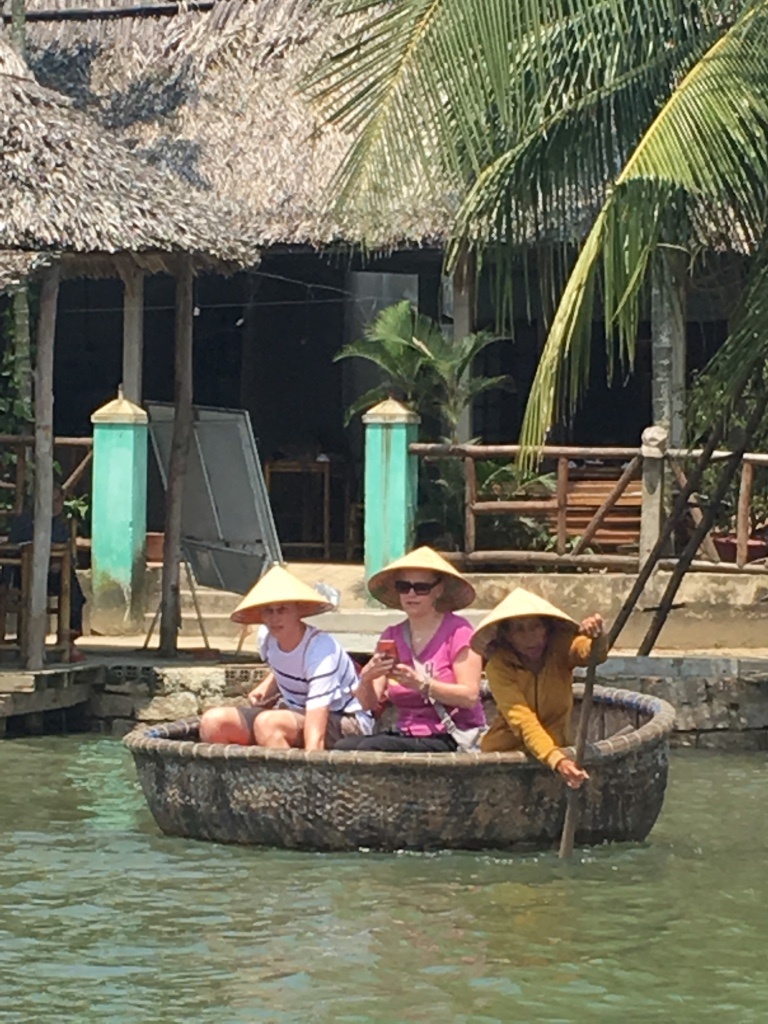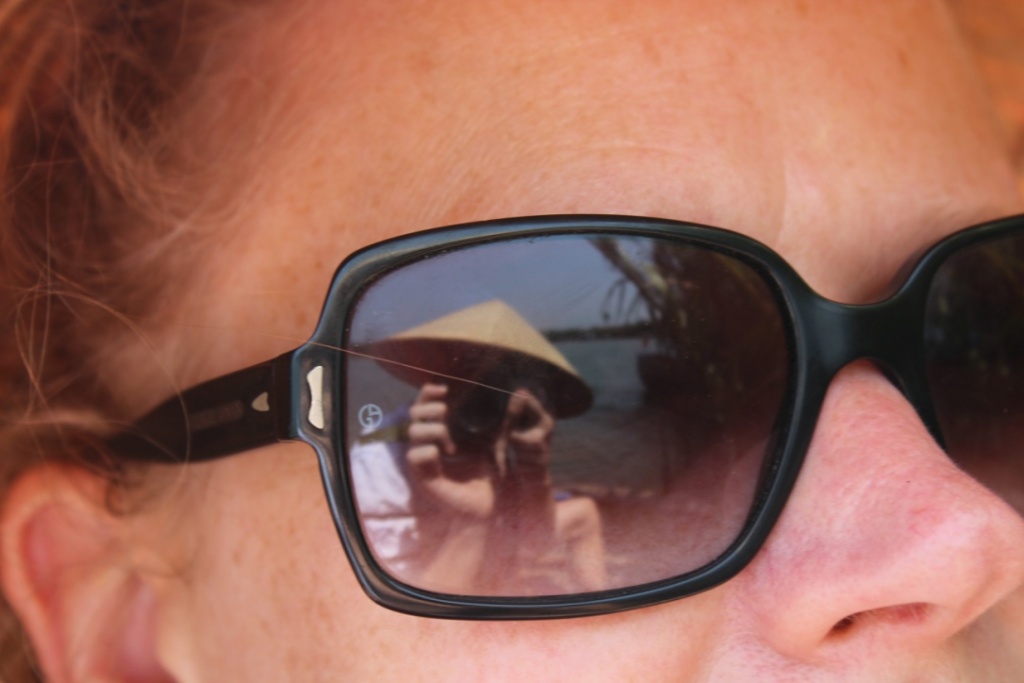 We searched for crab, spun around, and then eventually came to some fishing boats where the boys got their try with casting the nets.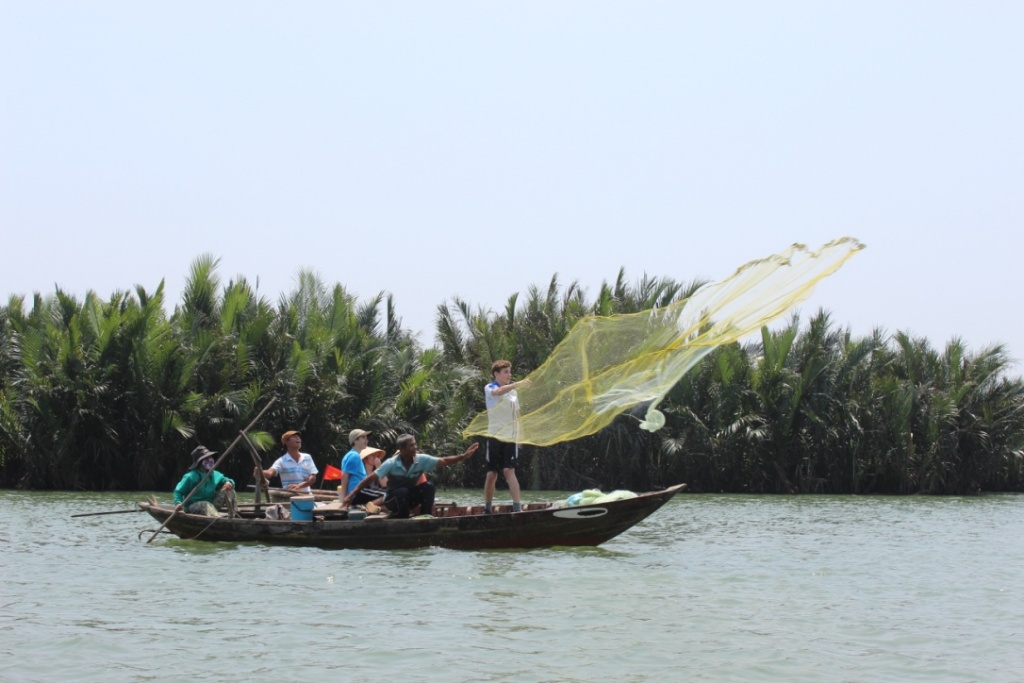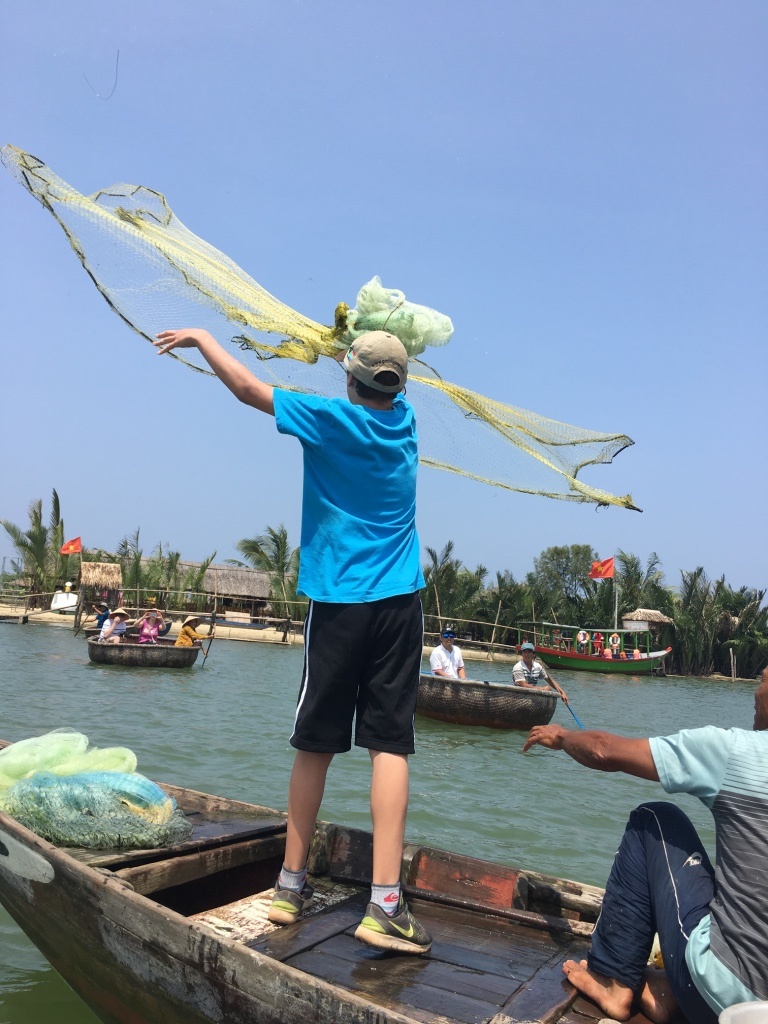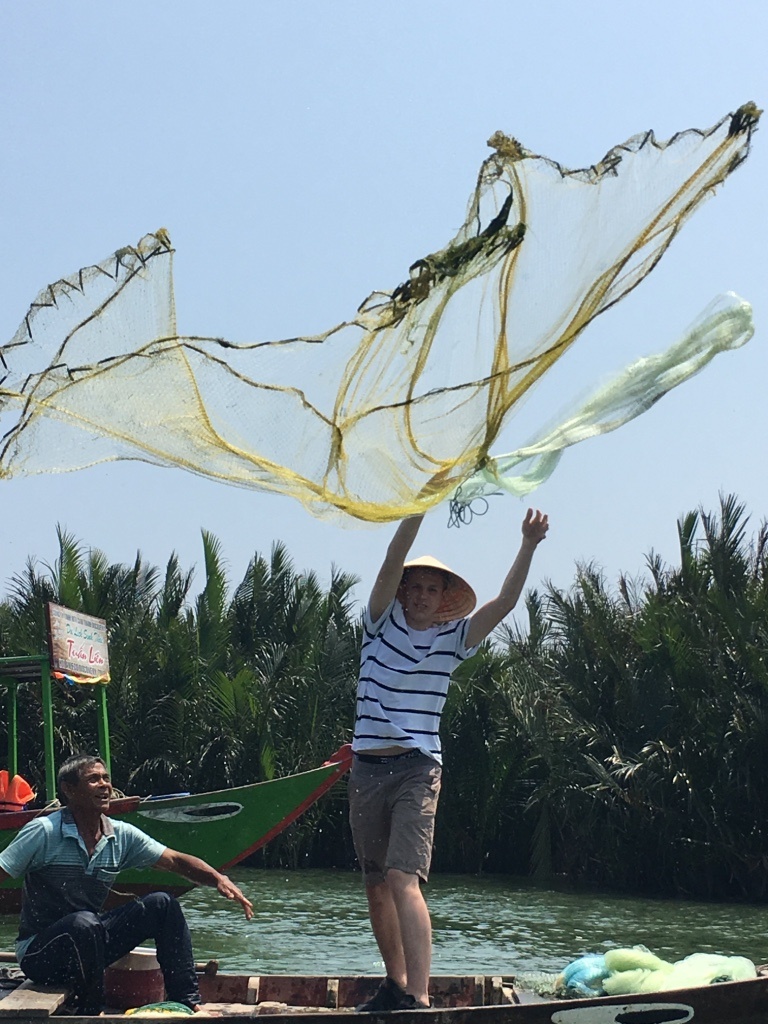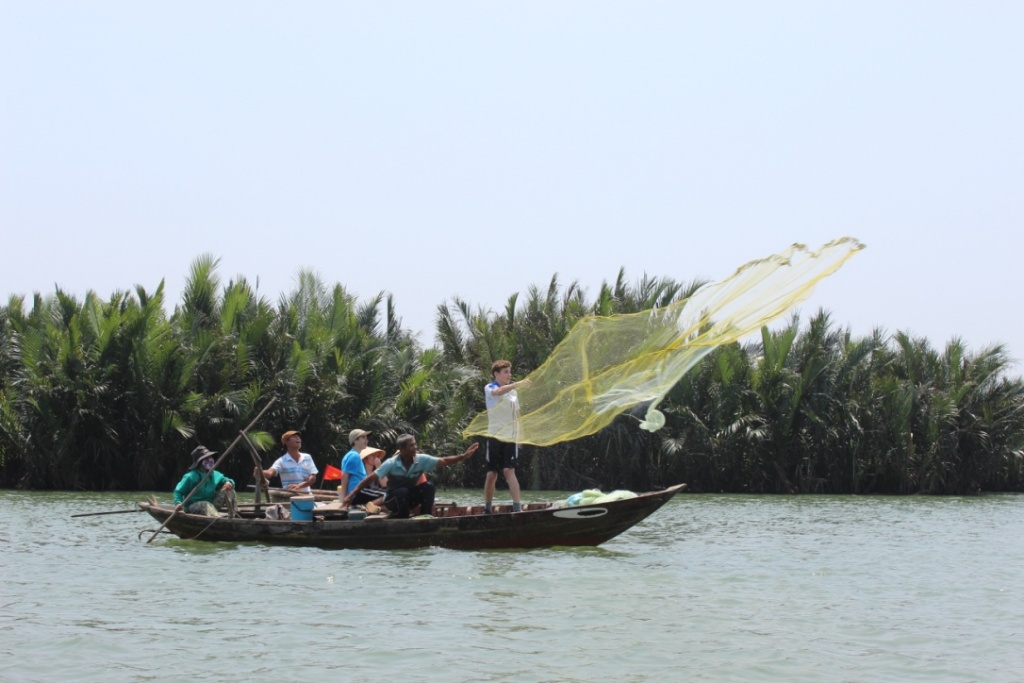 We made our way back and had the most fabulous lunch ever. We didn't order, they just brought food. Love this kind of meal! We had spring rolls, shrimp mango salad, Calamari, shrimp, pancakes (specialty of the area) wraps and a type of curry and rice. Best meal so far!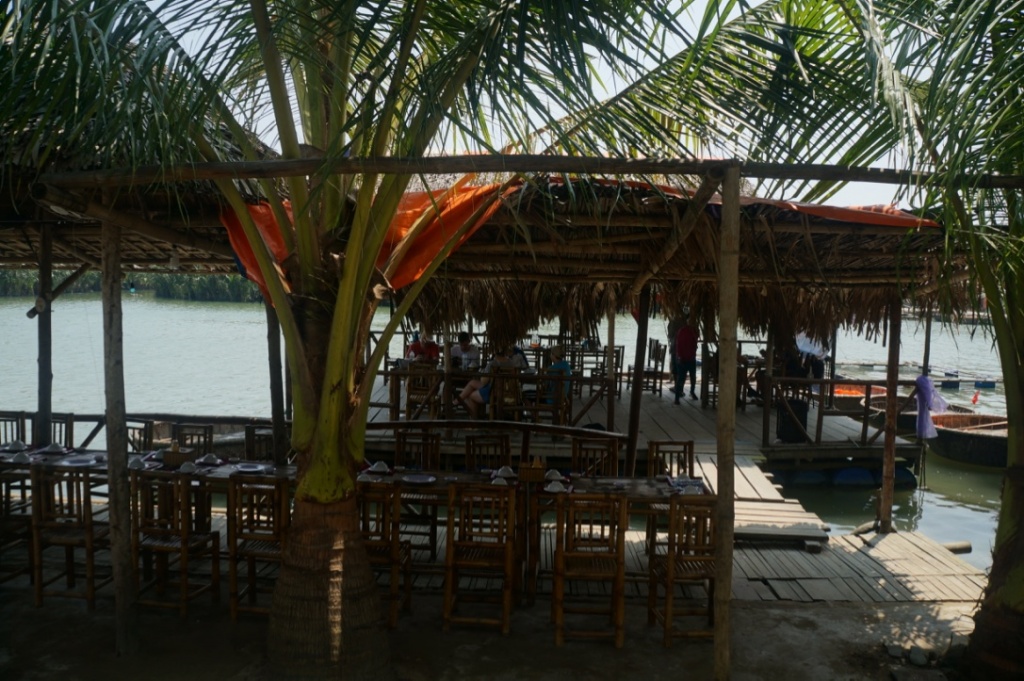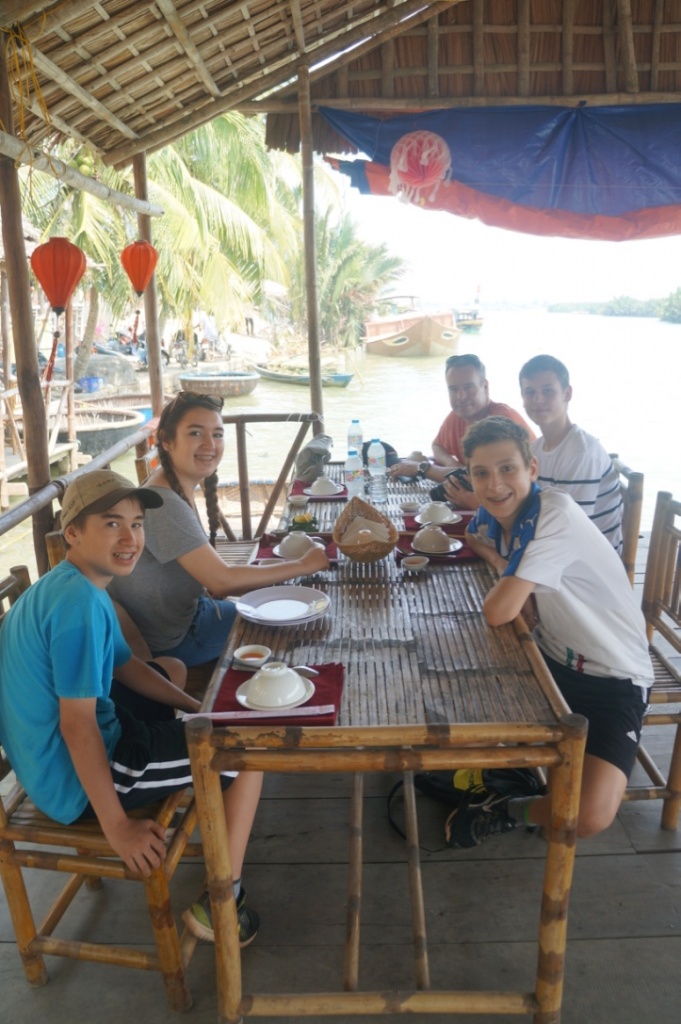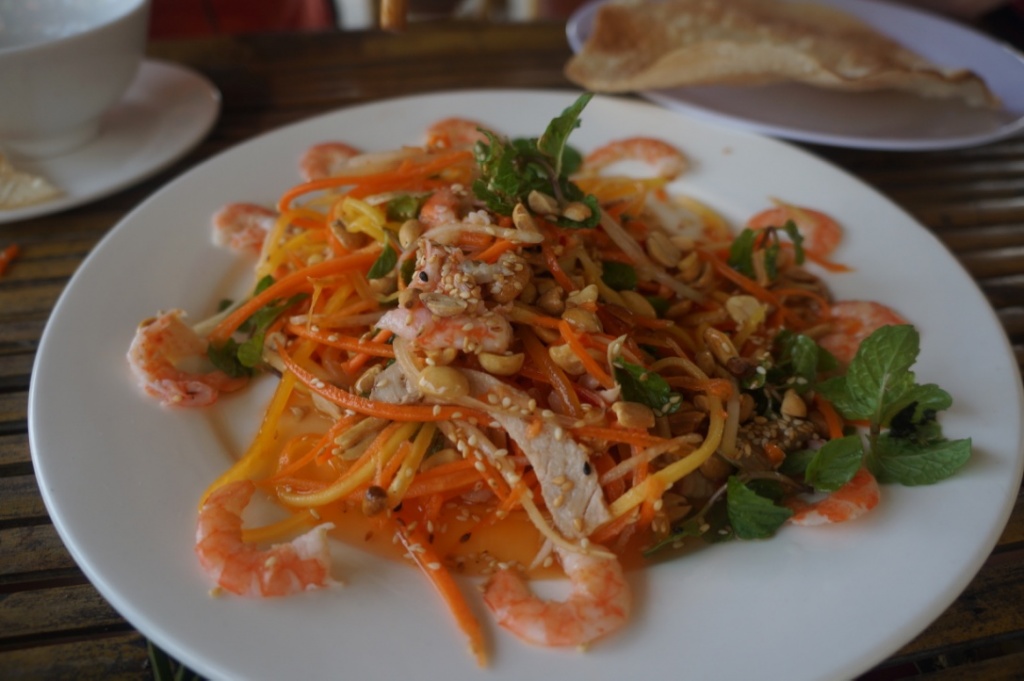 After lunch we took a boat ride from e little village into old Hoian.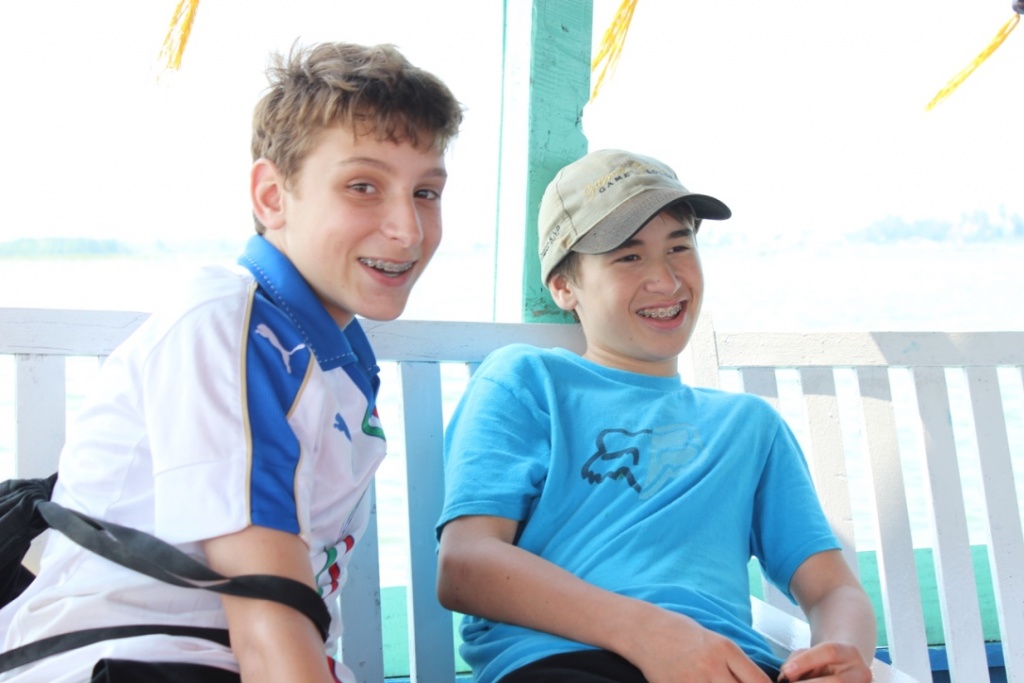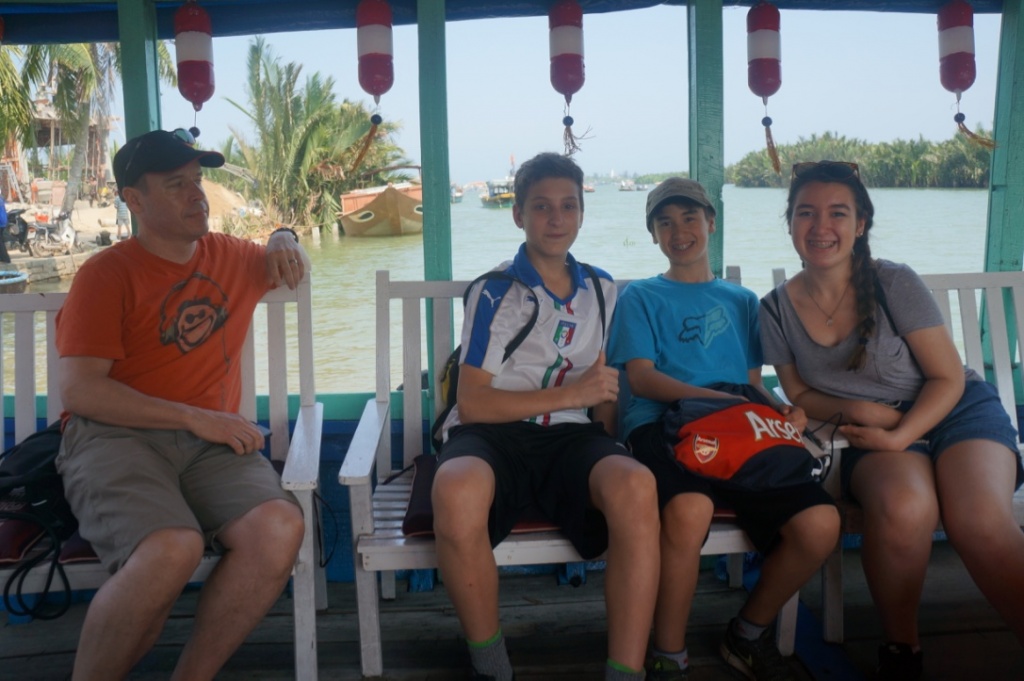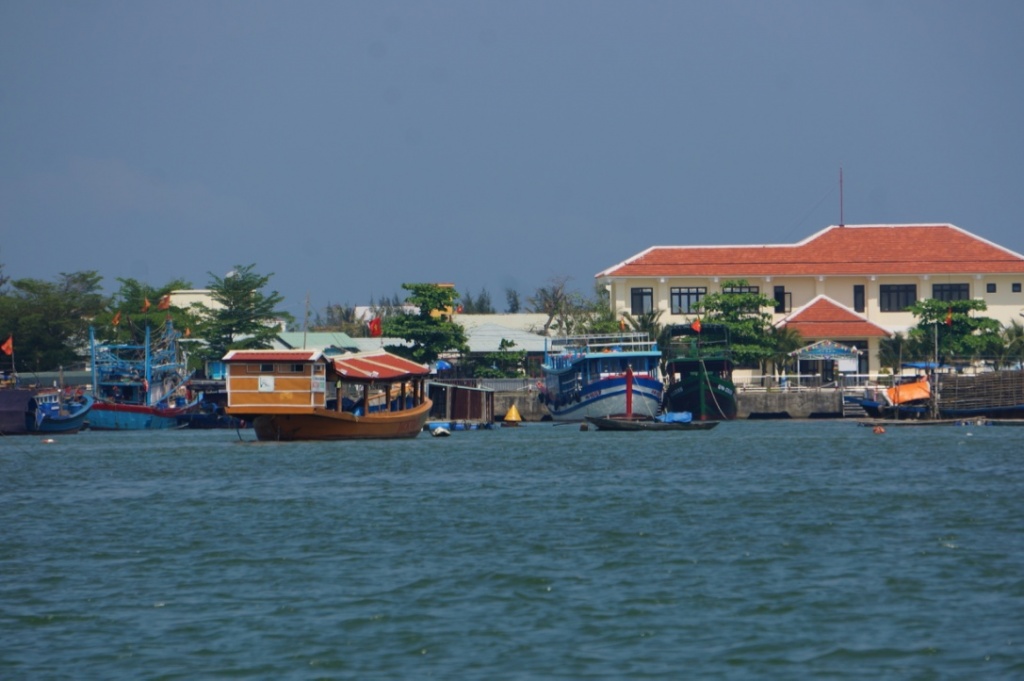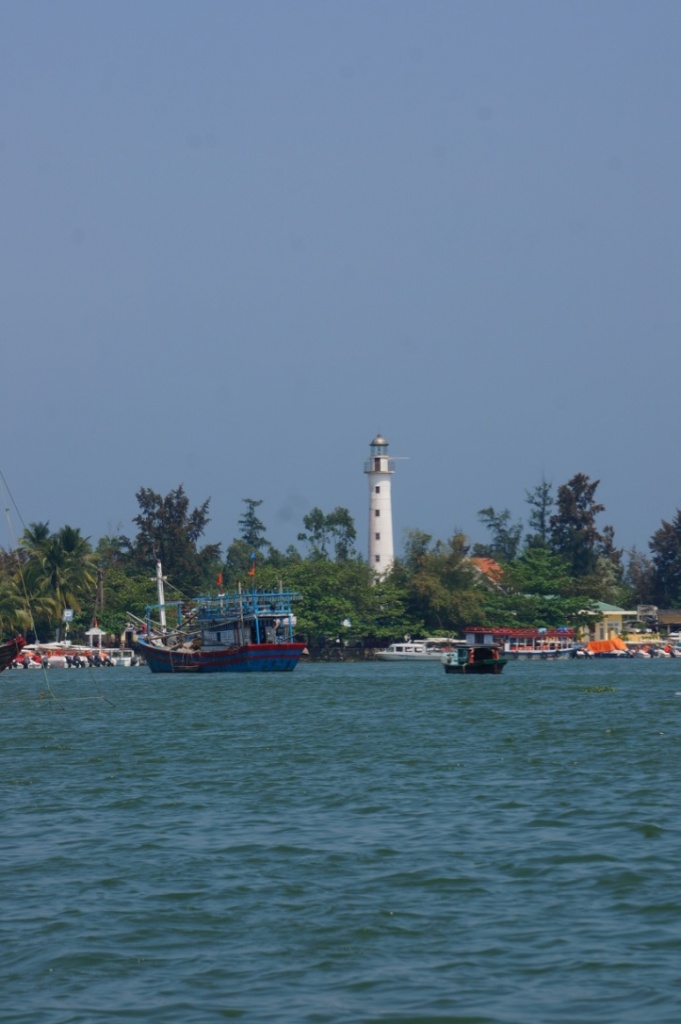 Our tour guide then showed us around the city, which is really very cute. But we were melting!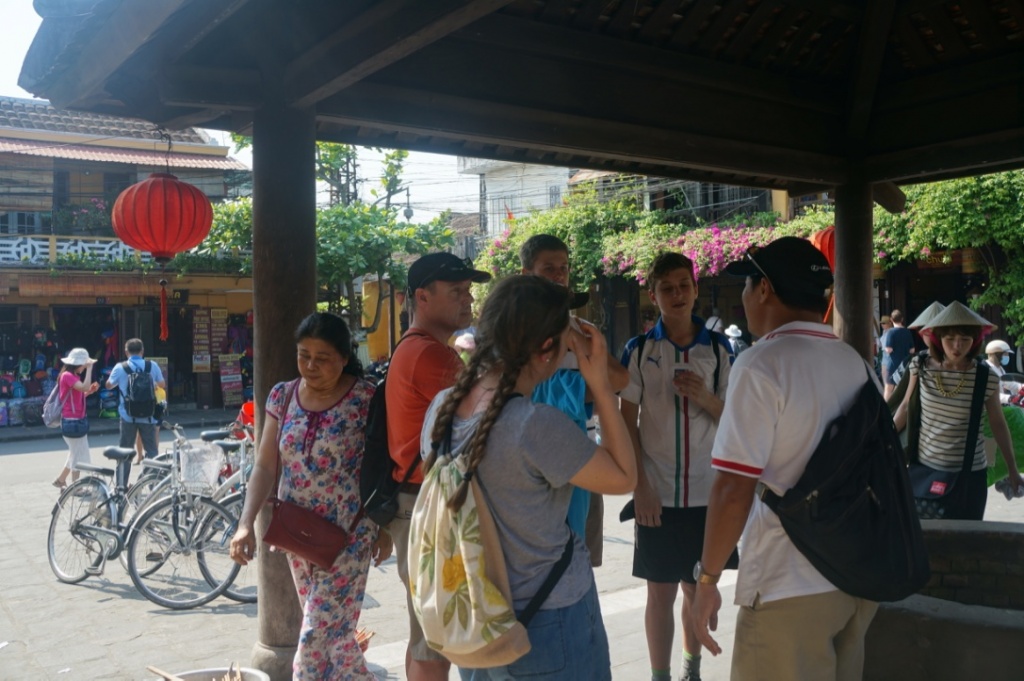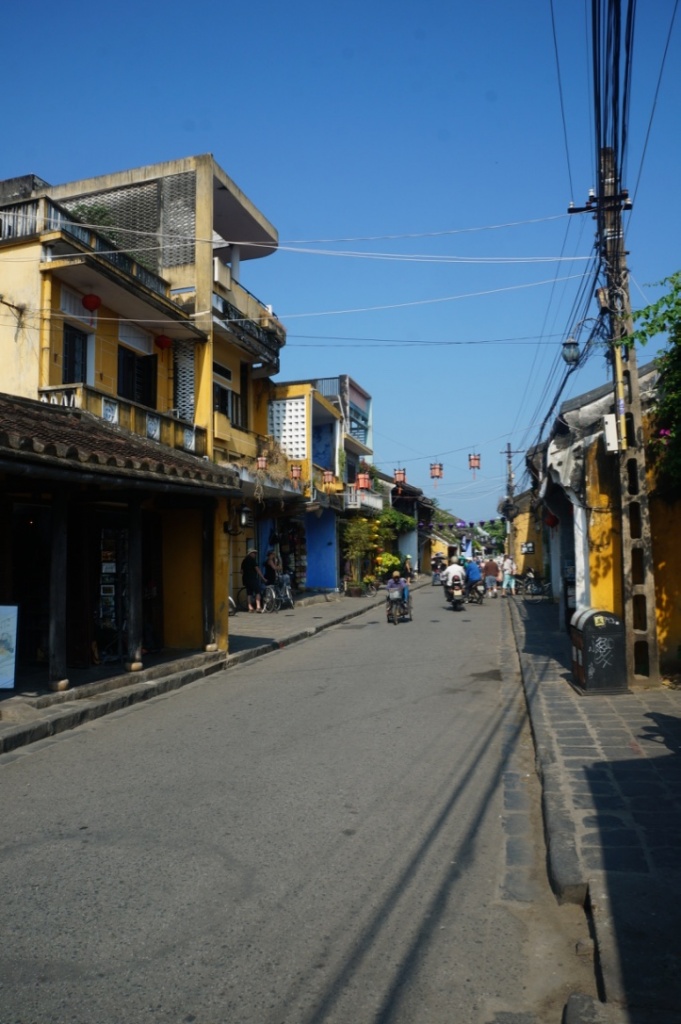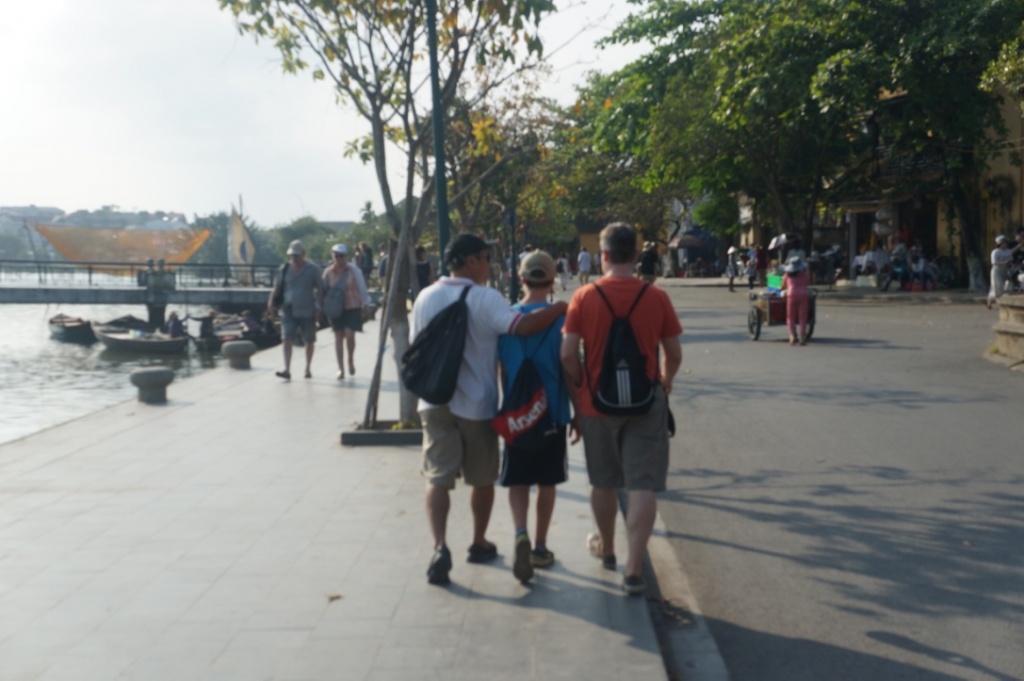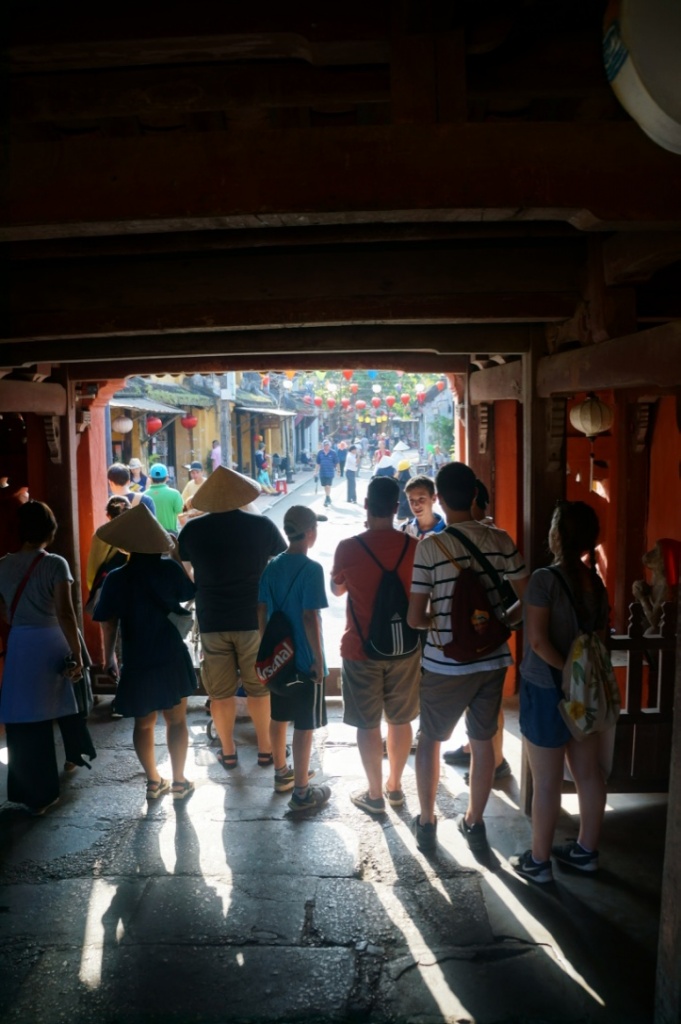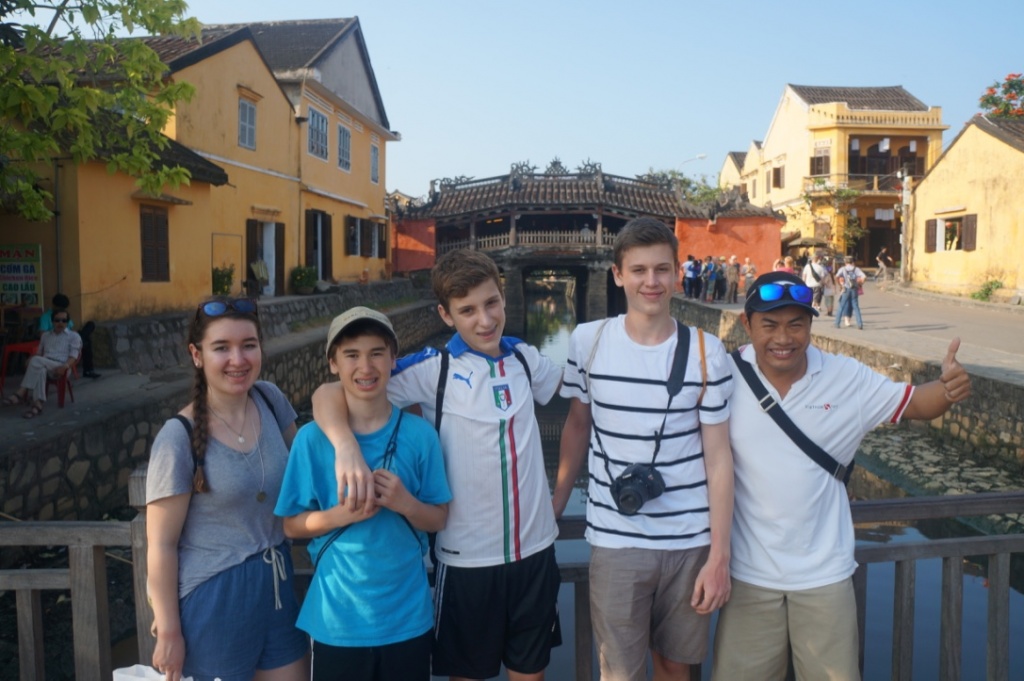 The famous Japanese covered bridge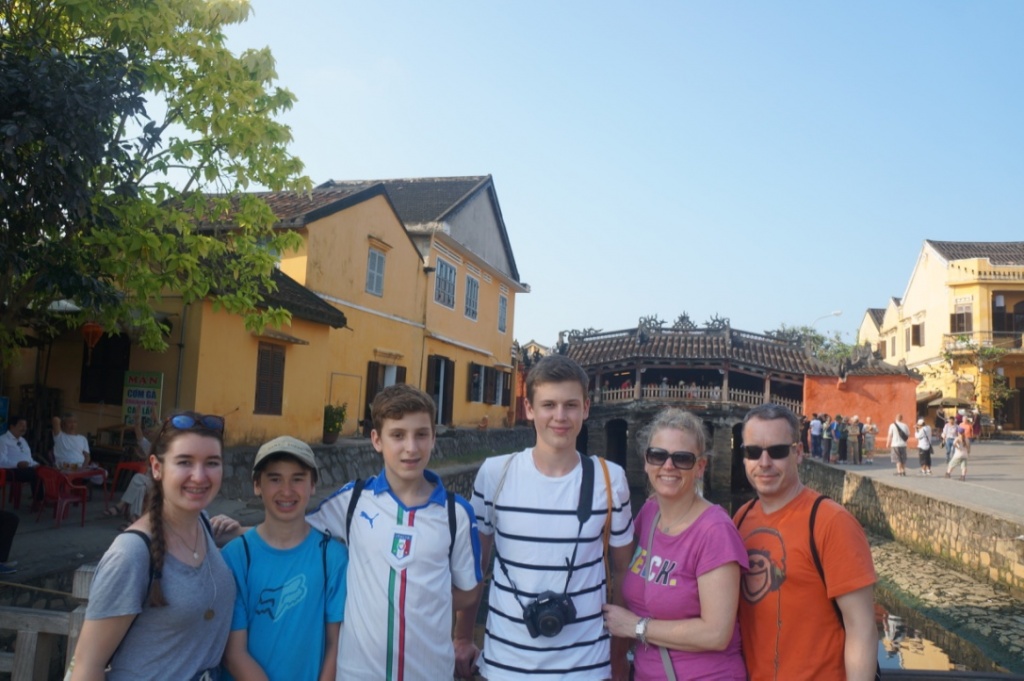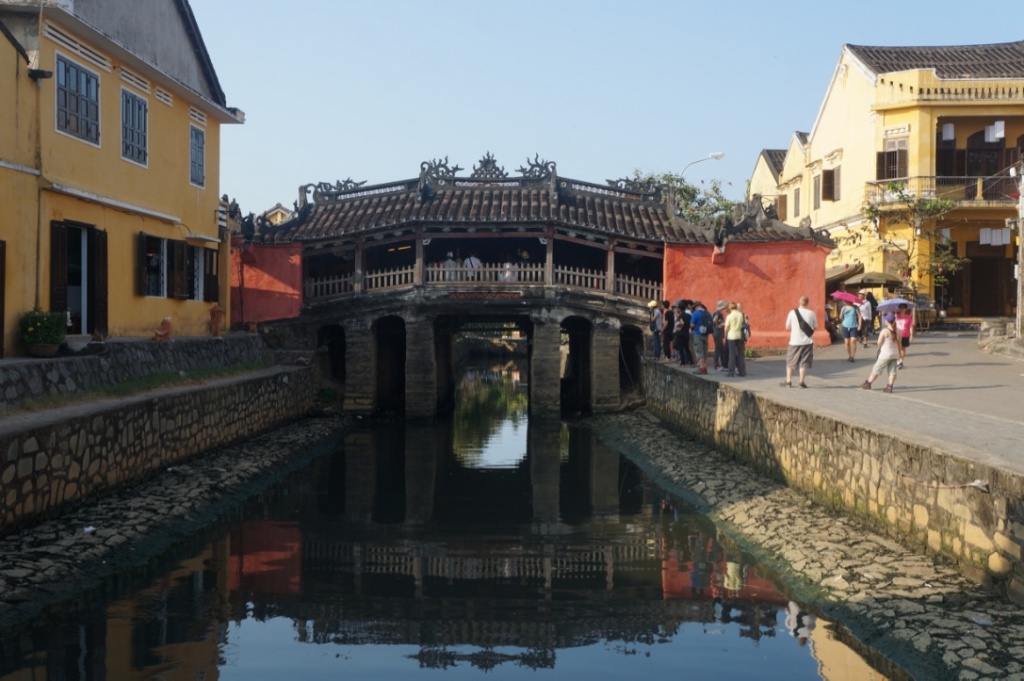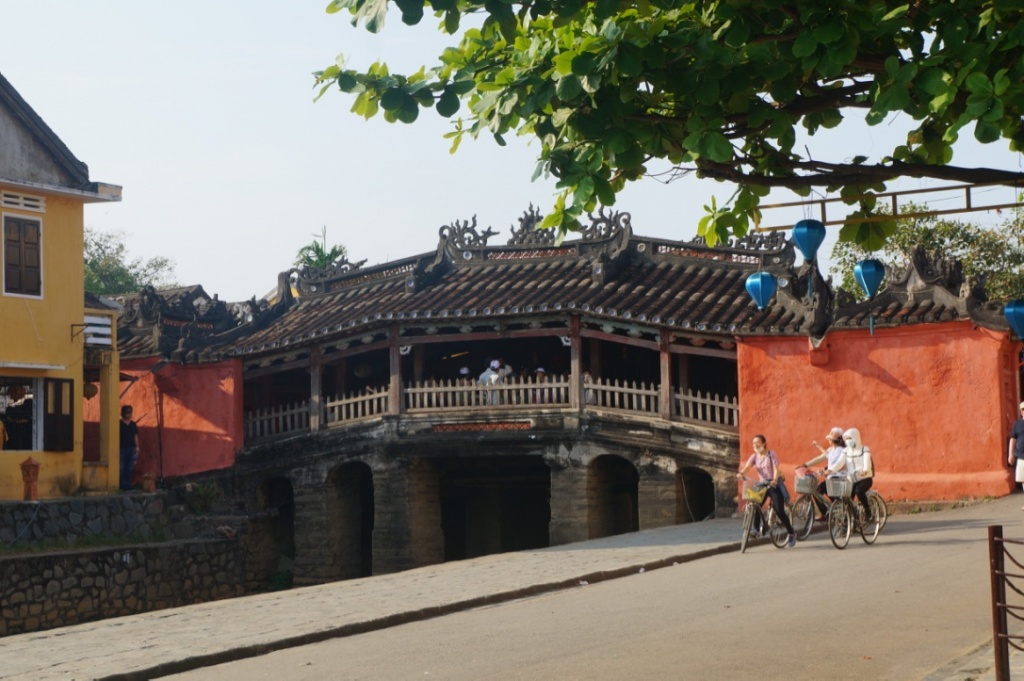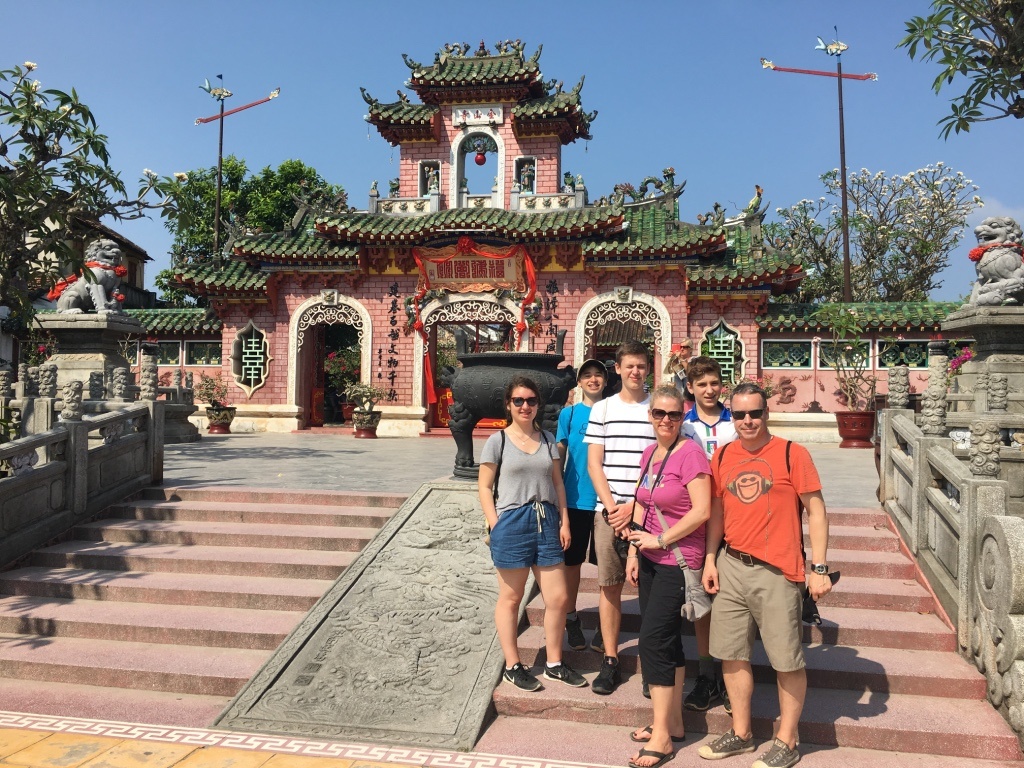 We stopped in a store where silk is made and saw the process from start to finish… Of course it finishes up in a store.
Hoian is known for their tailoring and Rob decided to be adventurous and had a suit made! The boys got ties, and Zandra got a kimona. Great souvenirs from our awesome trip!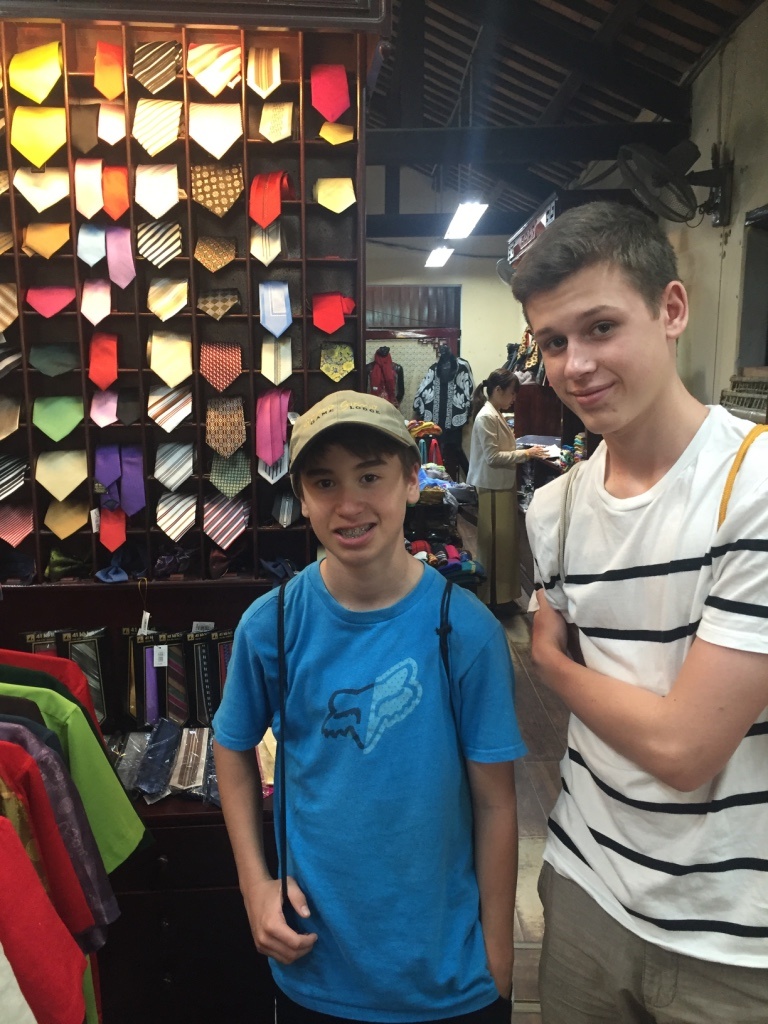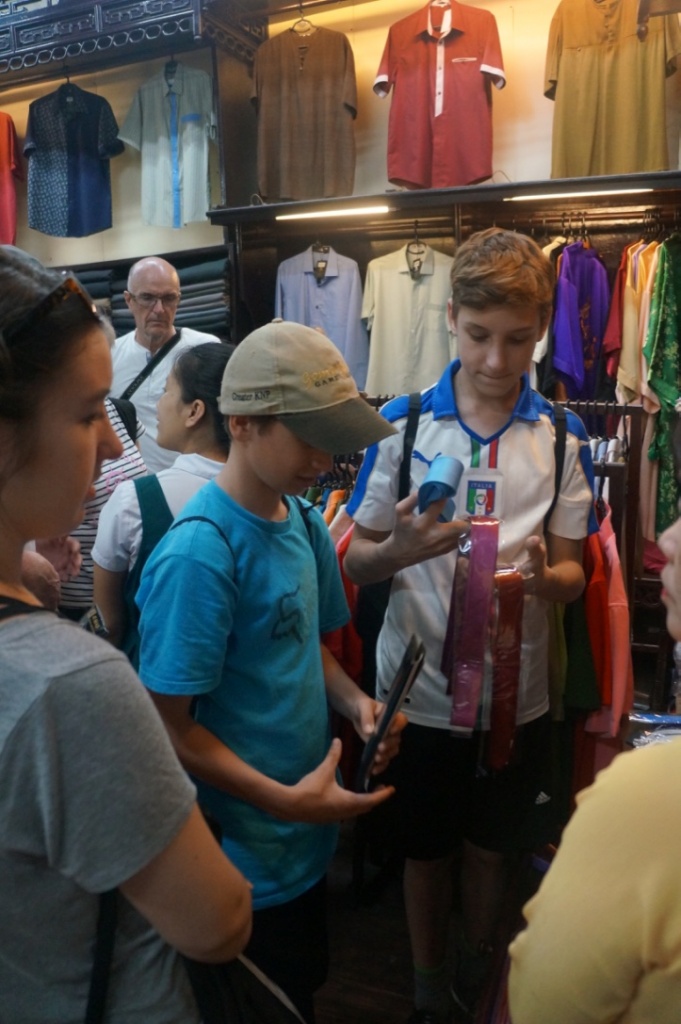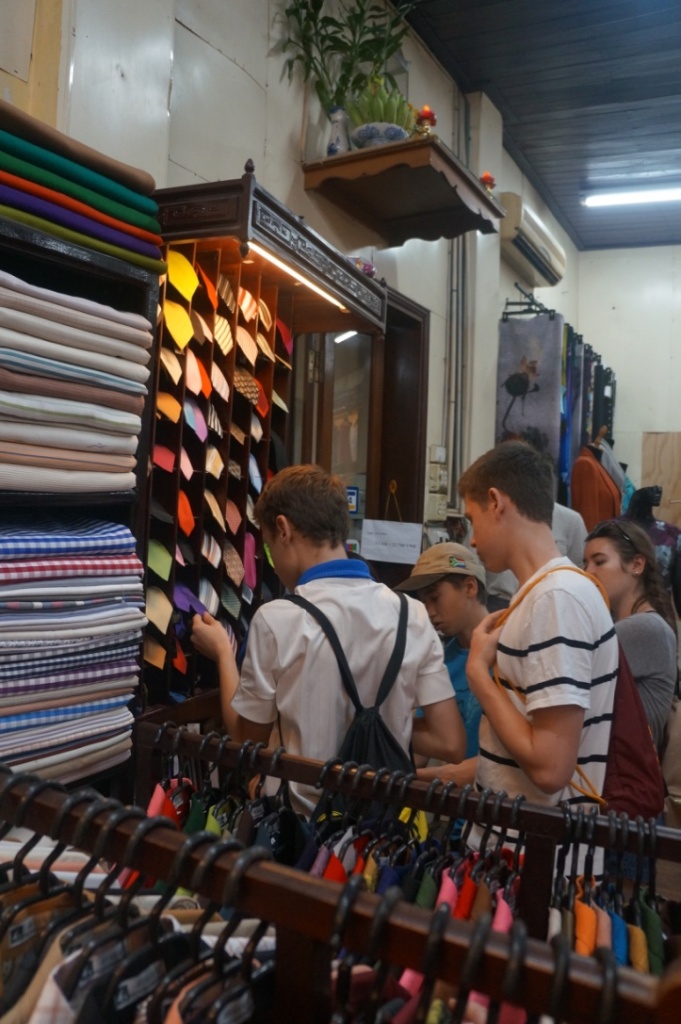 We headed back to our hotel where we needed to cool down and rest! Some of us explored the beach a bit and dipped our toes in the South China Sea!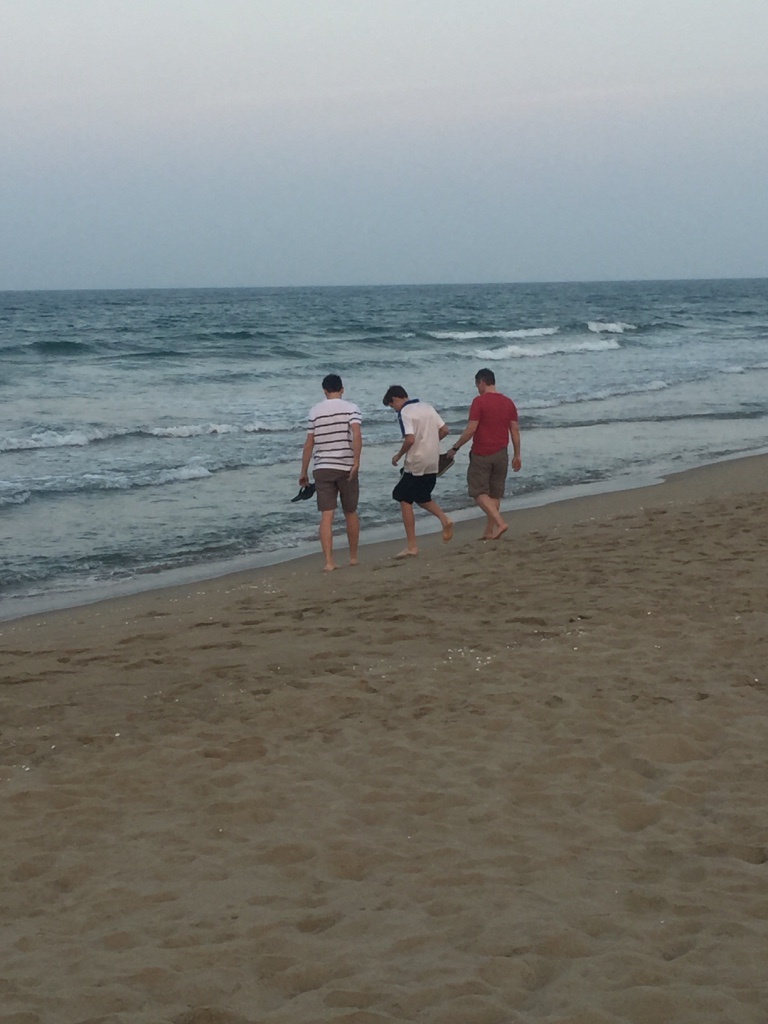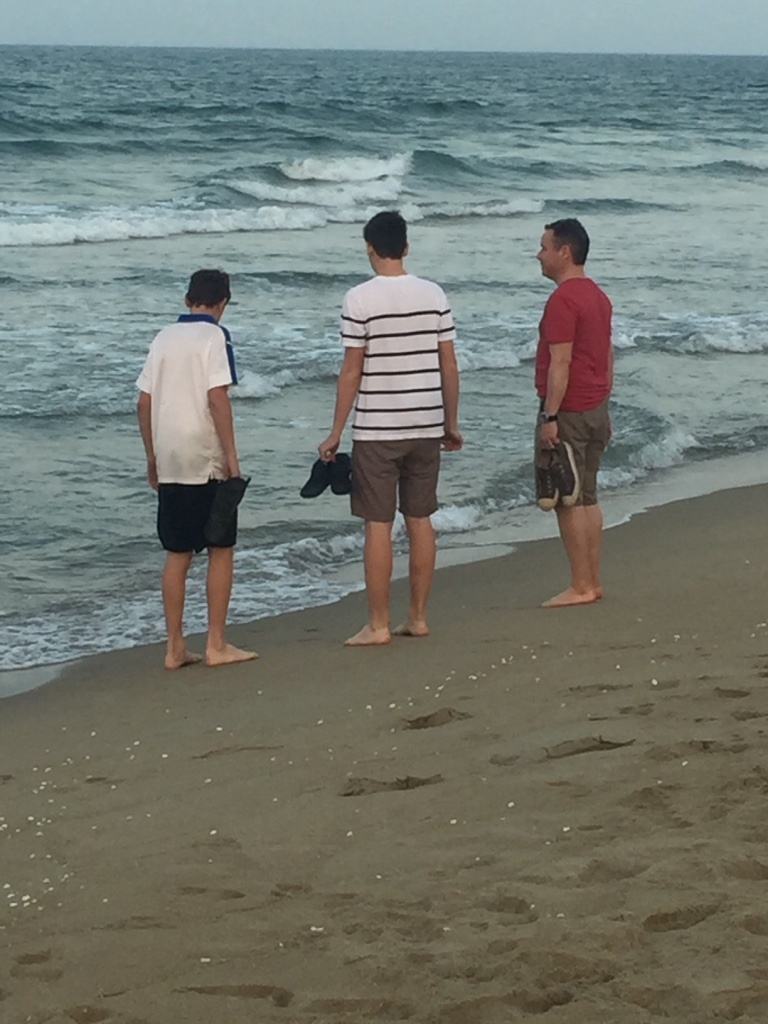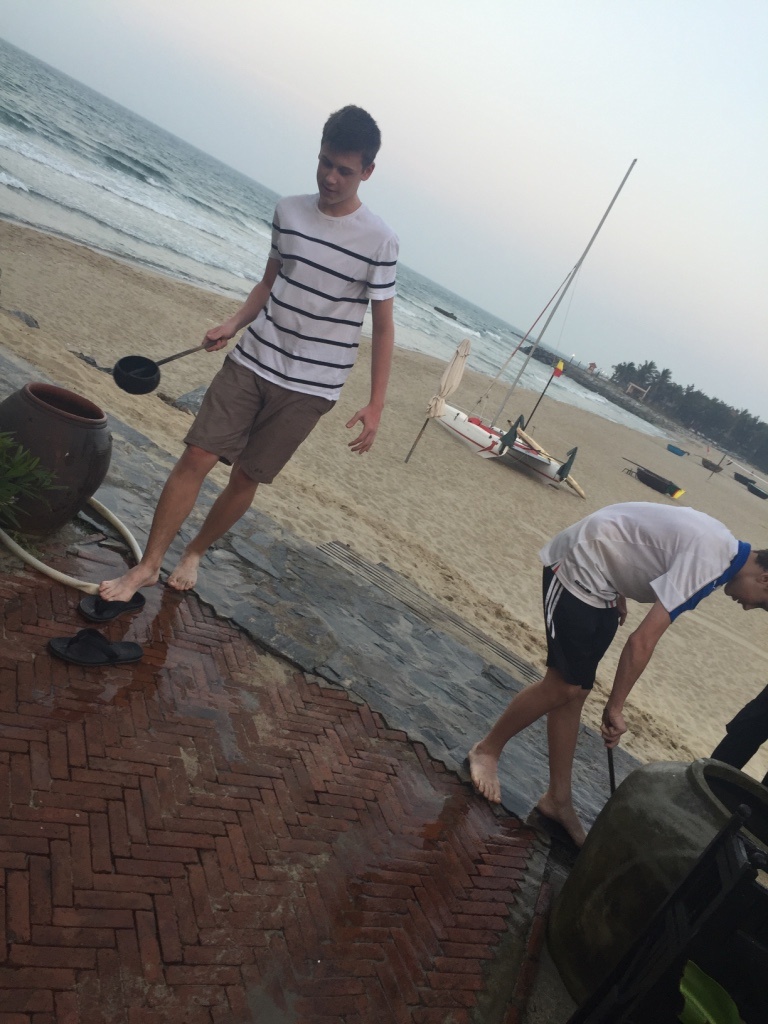 A few hours later, we went back to Hoian. Our guide found us a boat that would take us into the water where we could light the lanterns, make a wish and send them floating down the river. It was so pretty!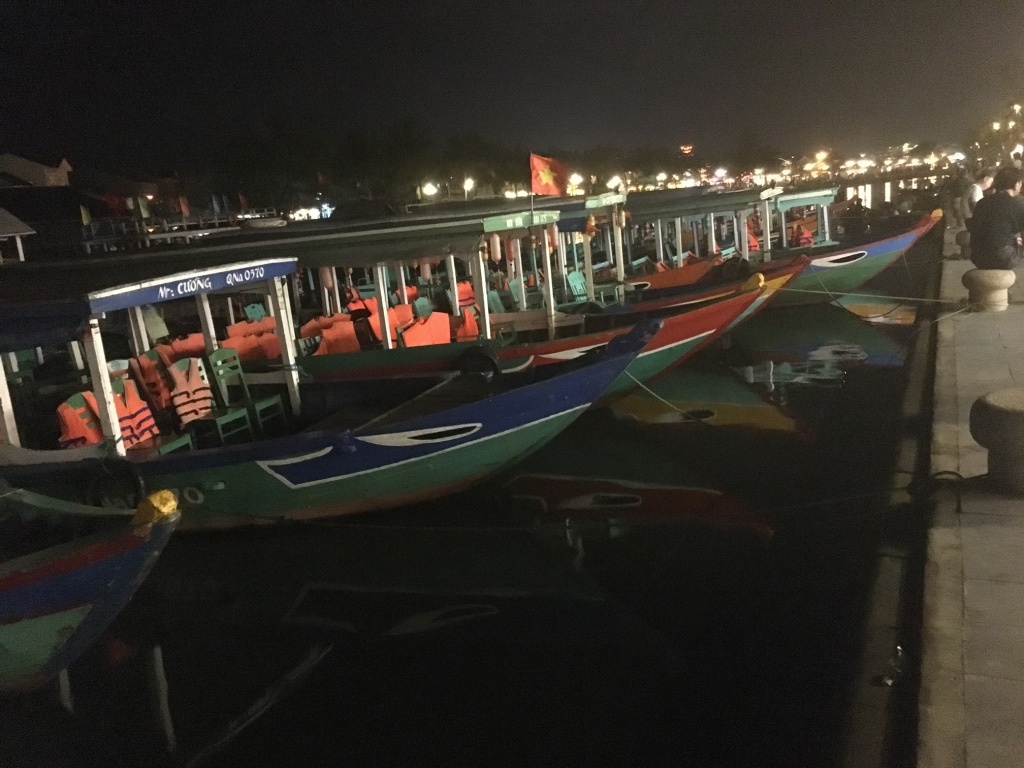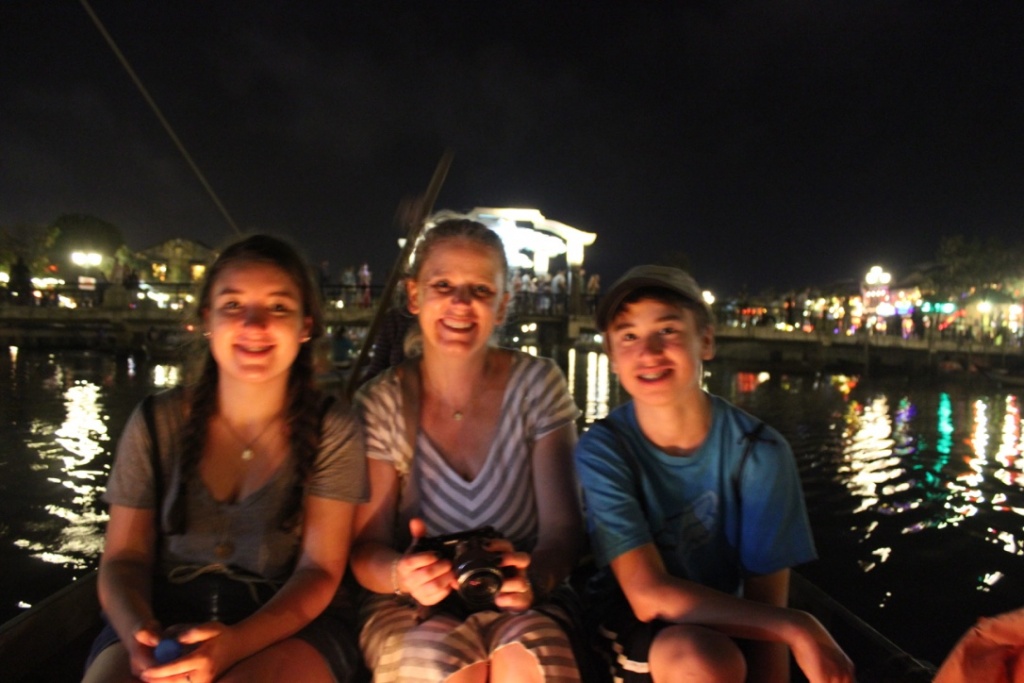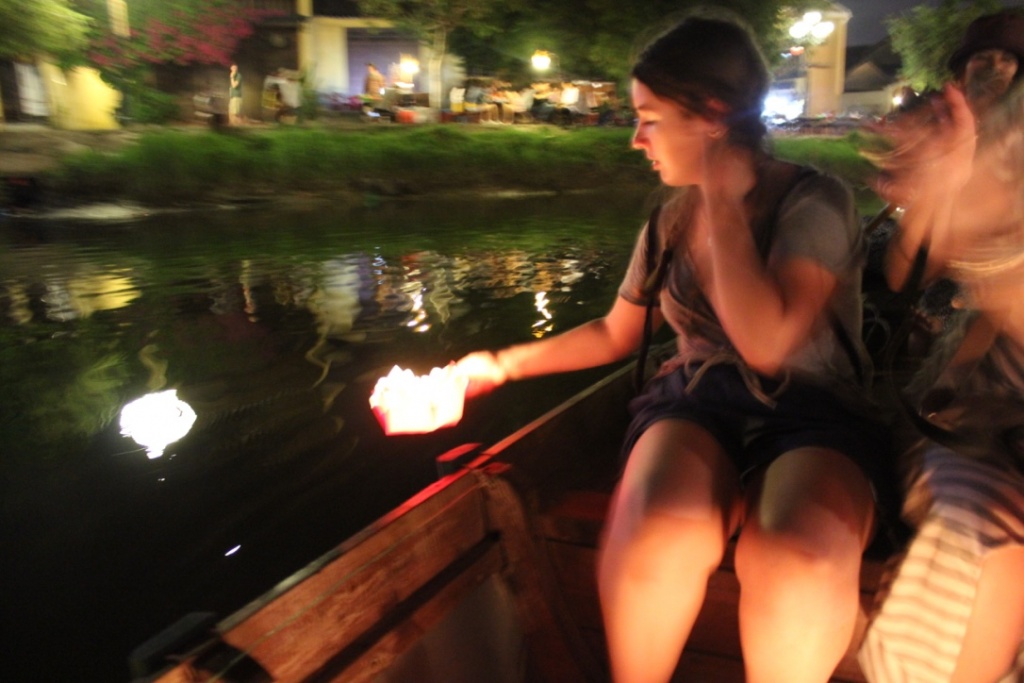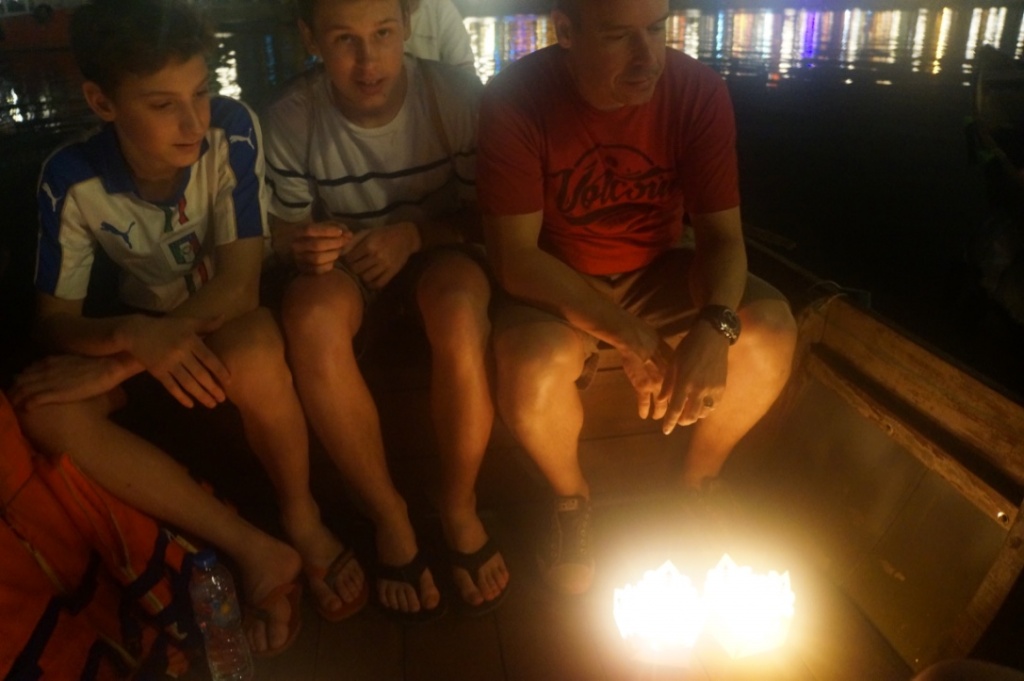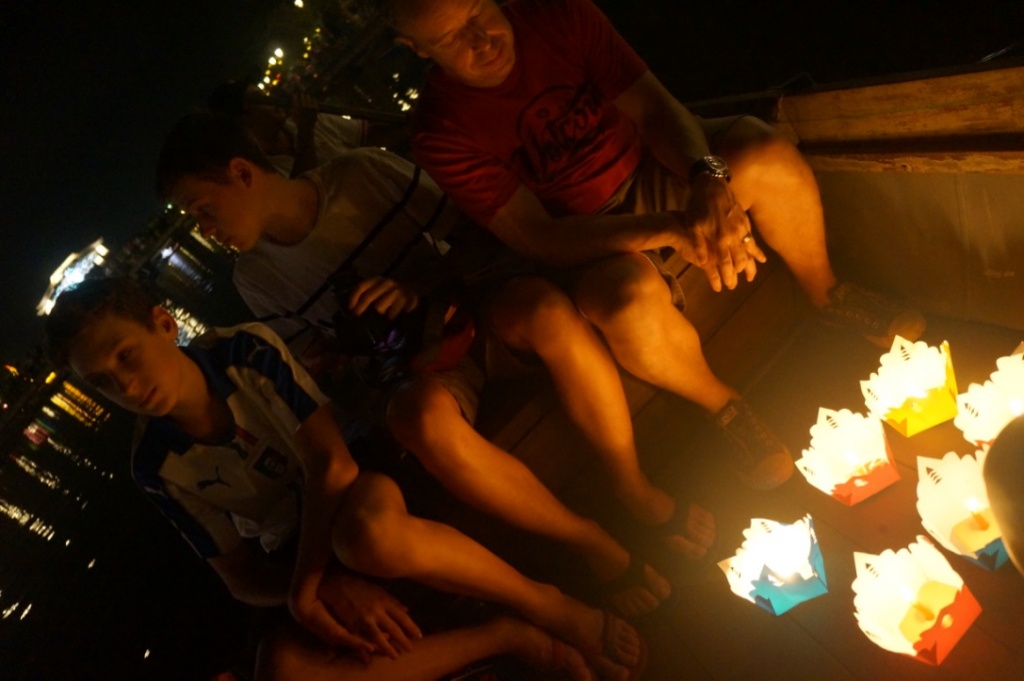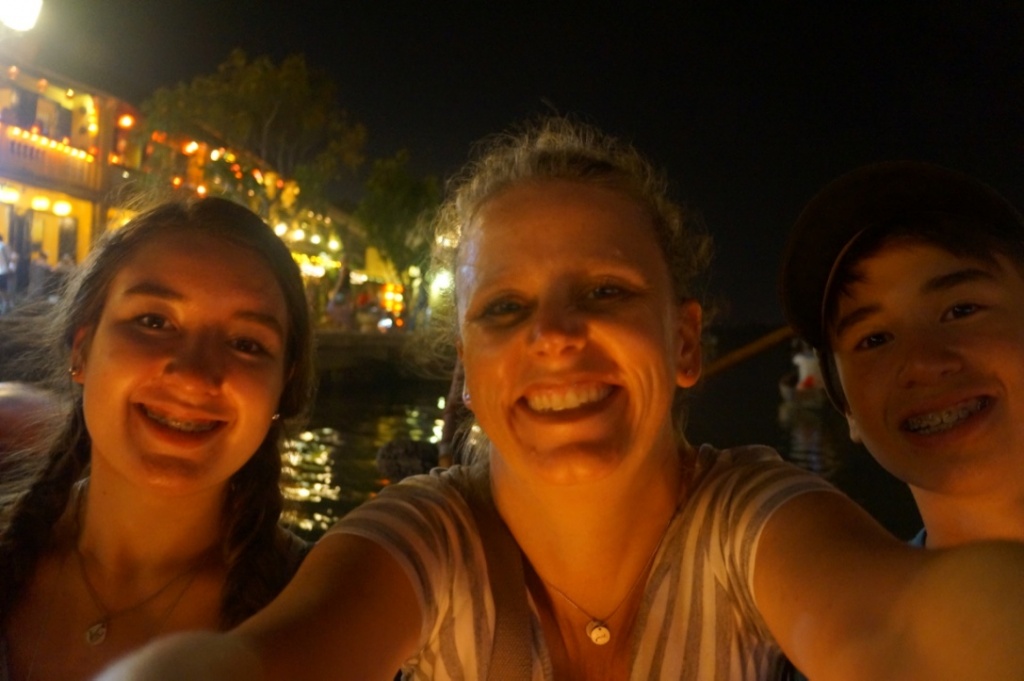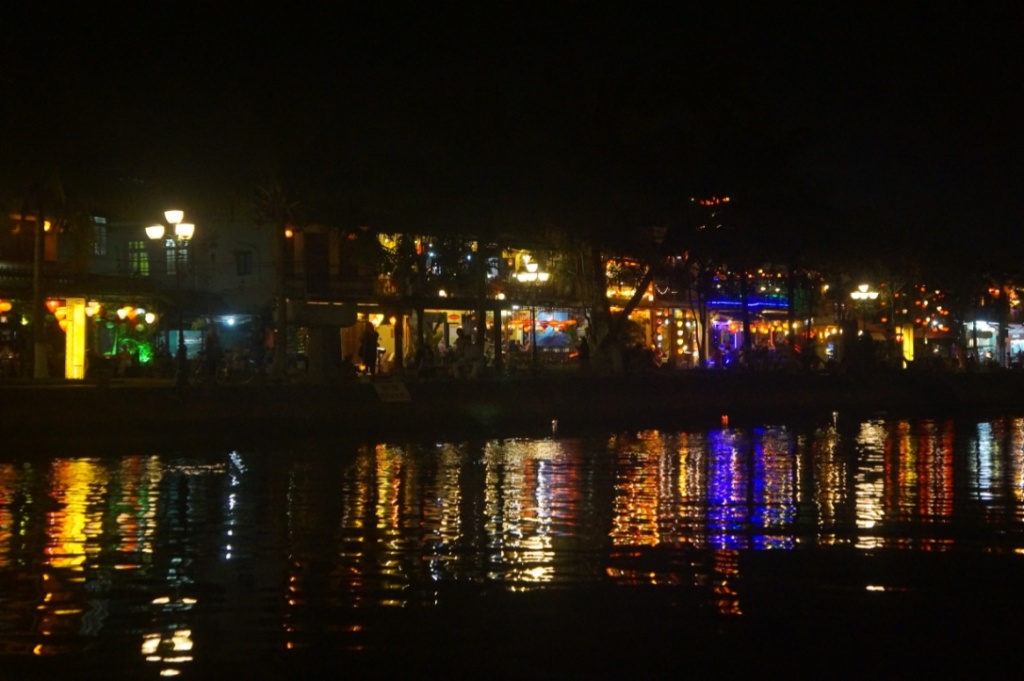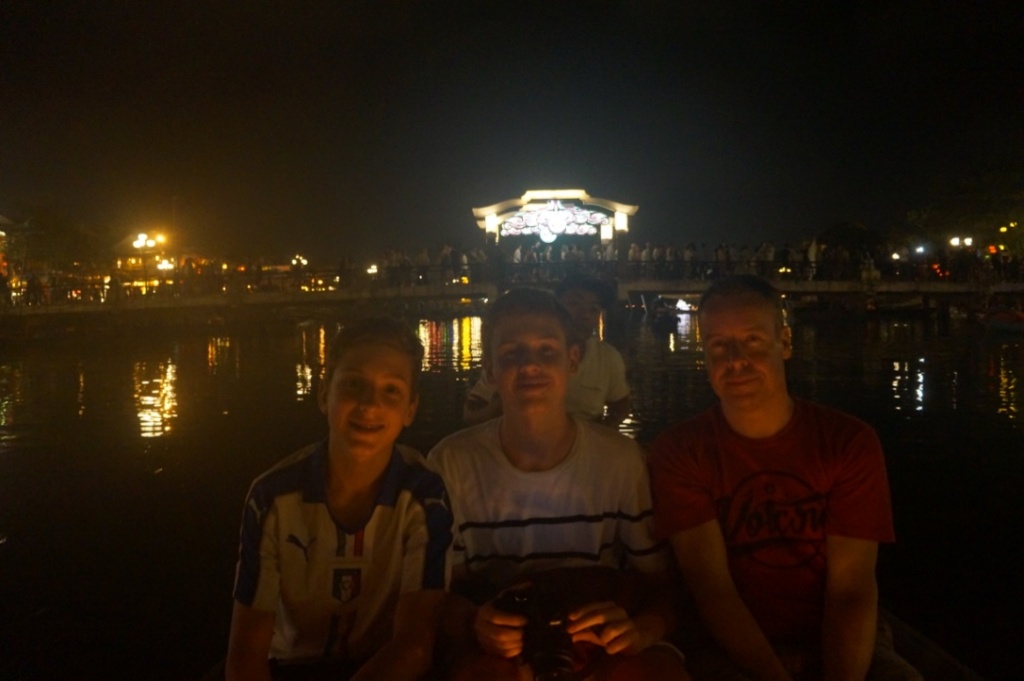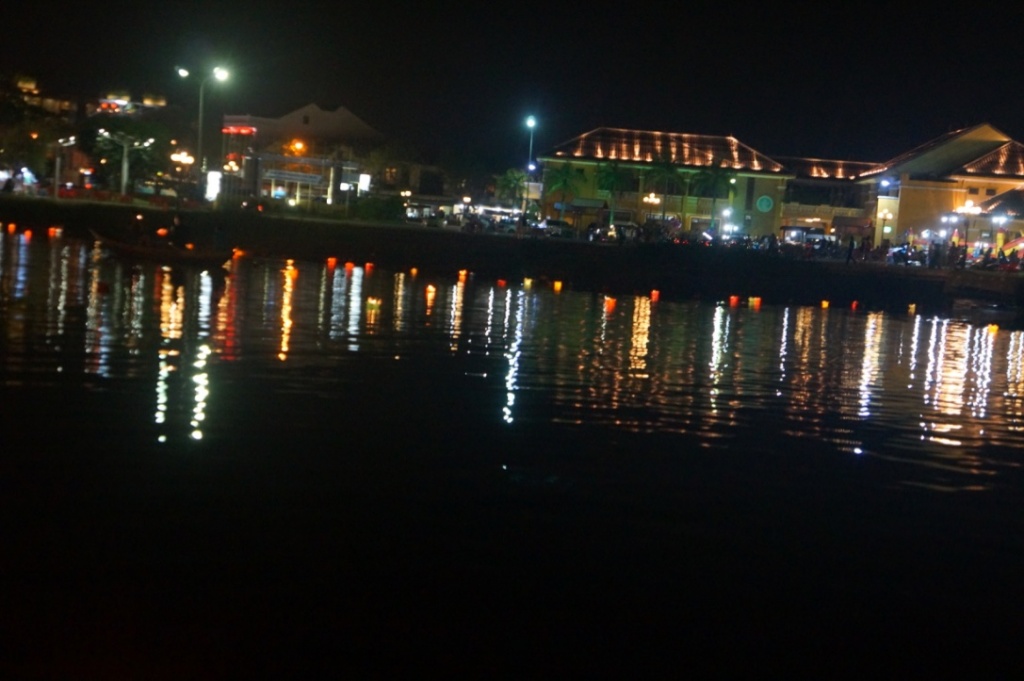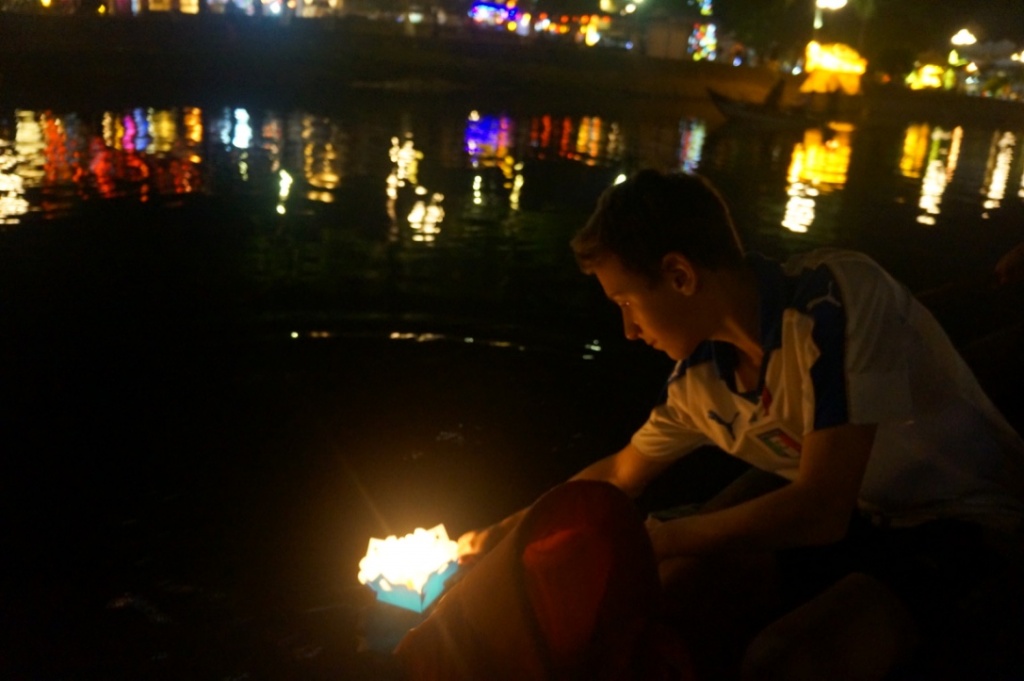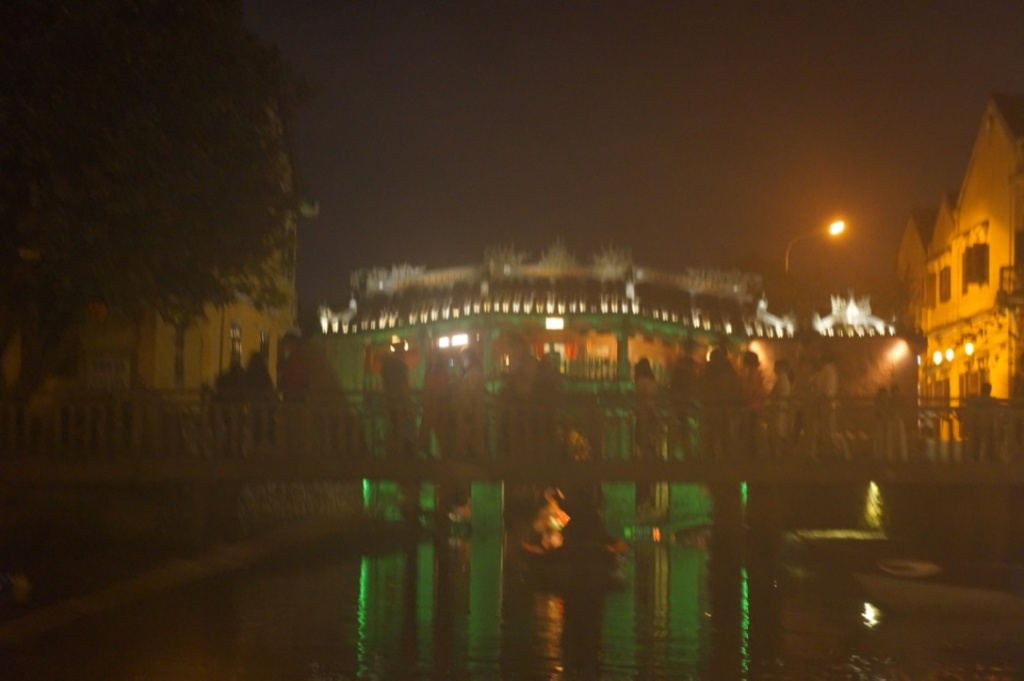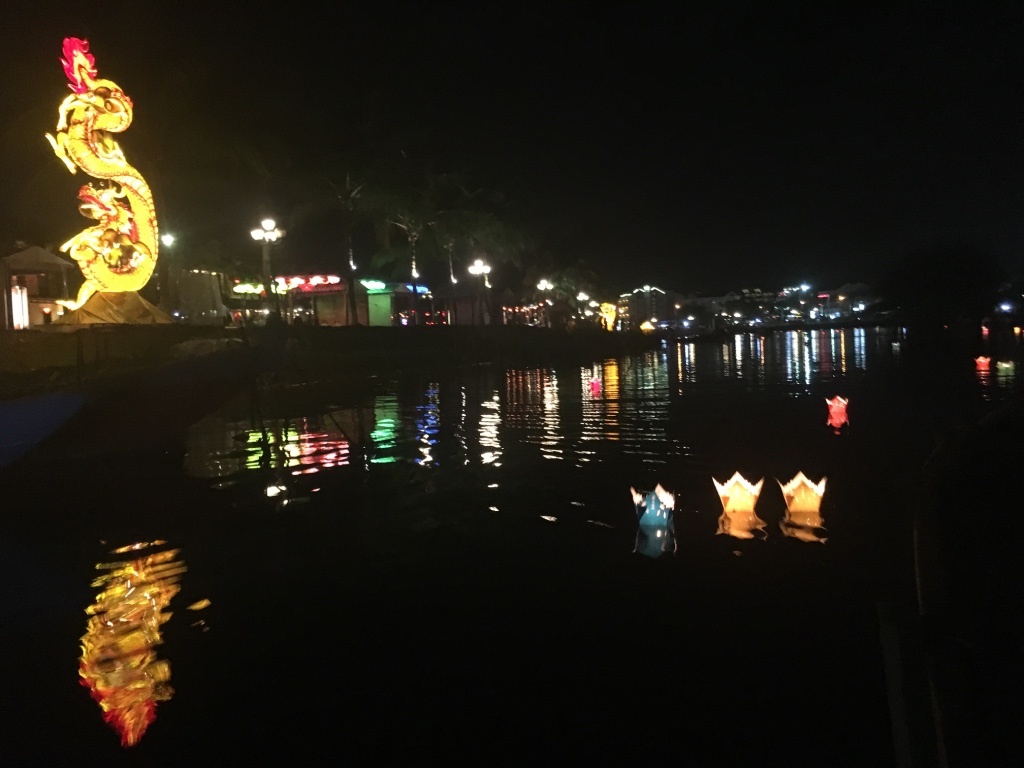 After our little boat ride, we were zonked. We all decided to skip dinner even! Good thing too, because the whole little town lost its power! I had heard that was common, but it was a little eerie. We made our In the dark to where we thought the hotel shuttle picked up, but it didn't. We finally found a cab and headed back to the hotel.
A truly amazing day!