We try to head to the Outerbanks every year. Sometimes it's been with all the kids in the summer, and sometimes it's been just Rob and me on our own in shoulder season.
Always it's been amazing.
Last year we weren't able to go and we missed it tremendously! This year lined up with having the opportunity to head out on our own while the kids were with their other parent (Zach and Josh spending their last week of summer in Brazil!!)
We decided to go to the Outerbanks last minute, and decided to try a different area (much further south) and not be on the ocean, but on the sound.
A different experience for sure.
We definitely prefer ocean front, especially if we had the kids around! There's something about being able to step off your balcony right onto the sand, or hear the ocean waves 24 hours a day….
But, we are so glad we experienced something different! I think differences help you tease out what you like and don't like.
You also get to appreciate the differences – like the amazing sunsets we got on the sound side!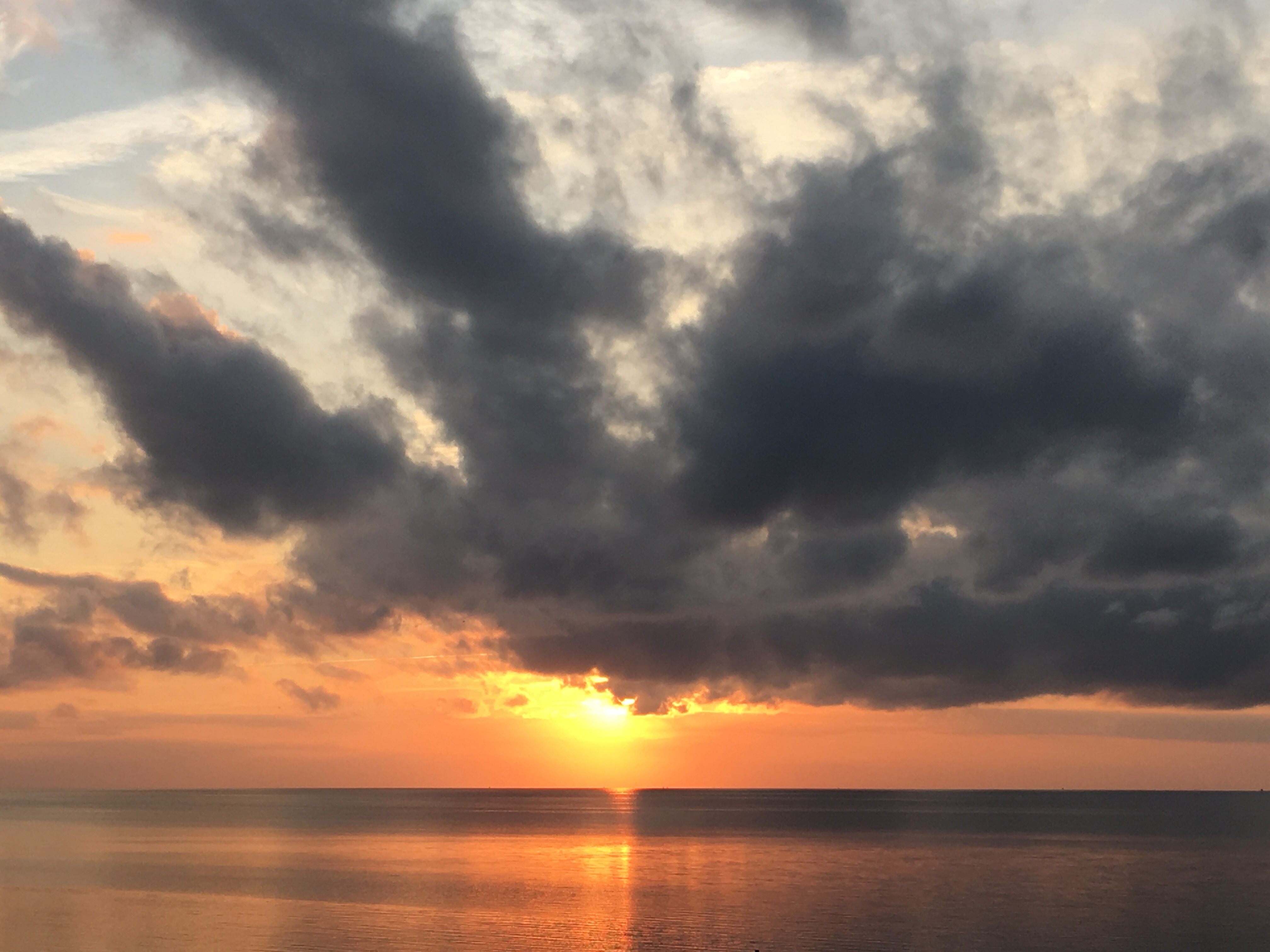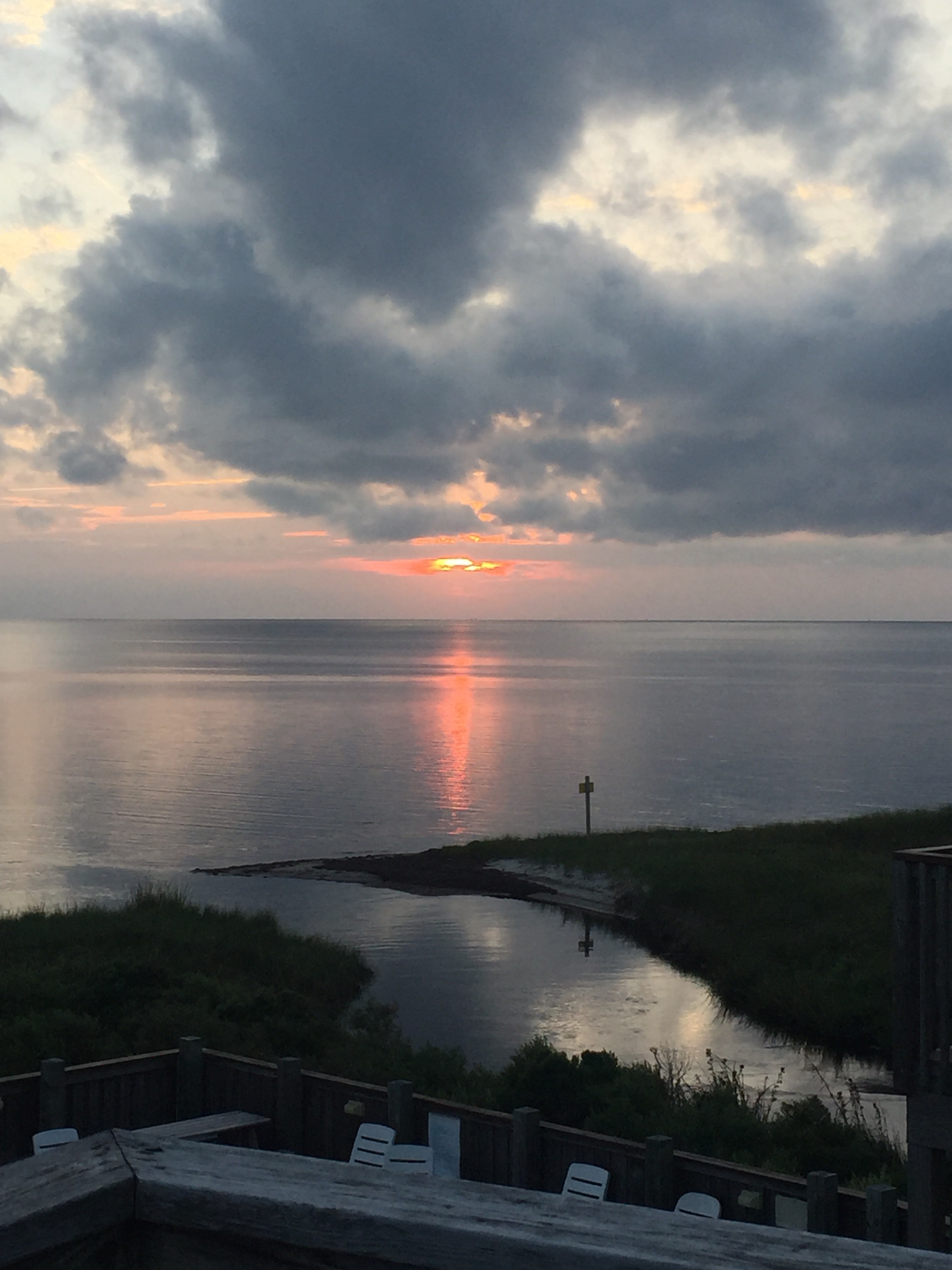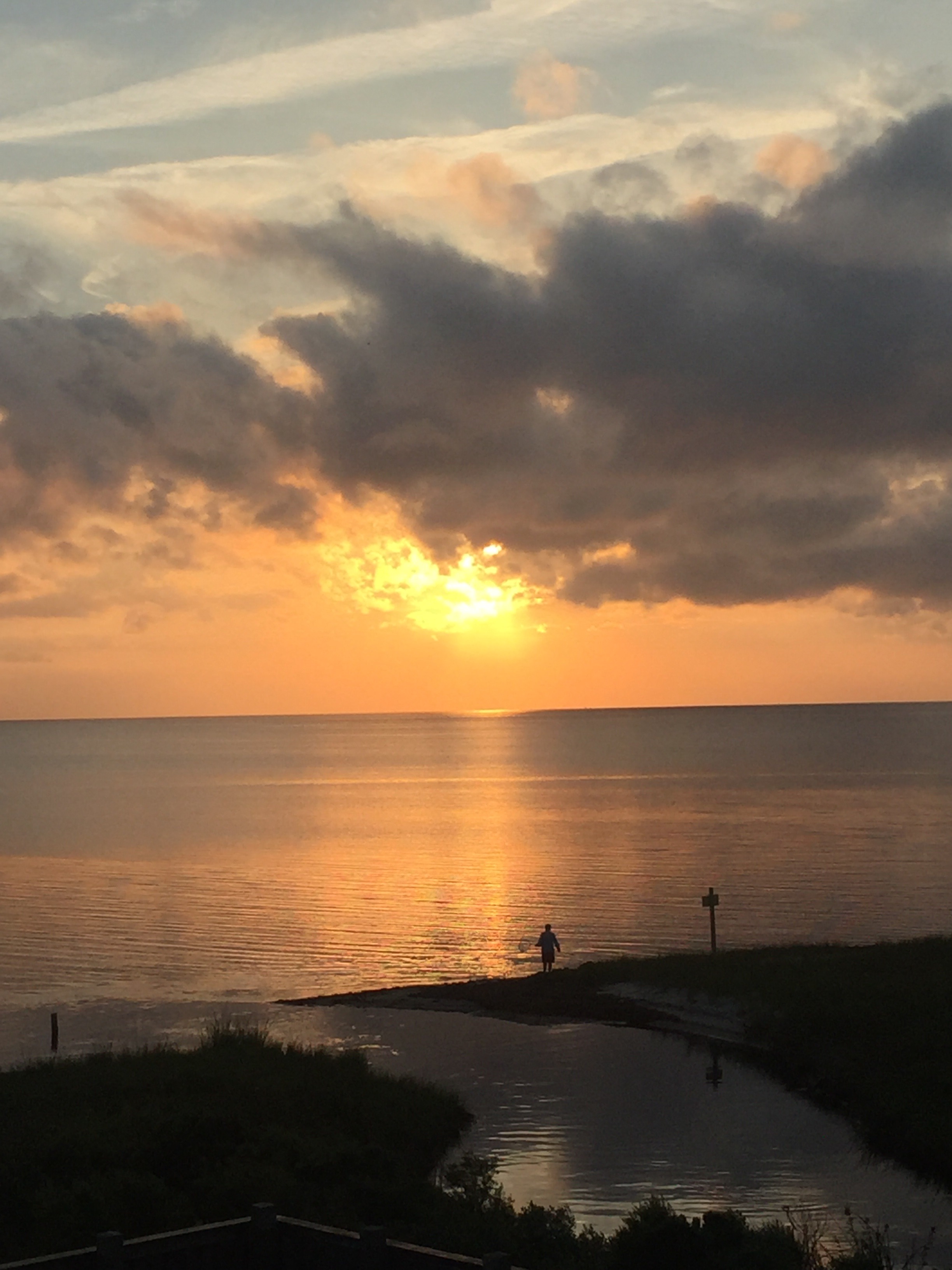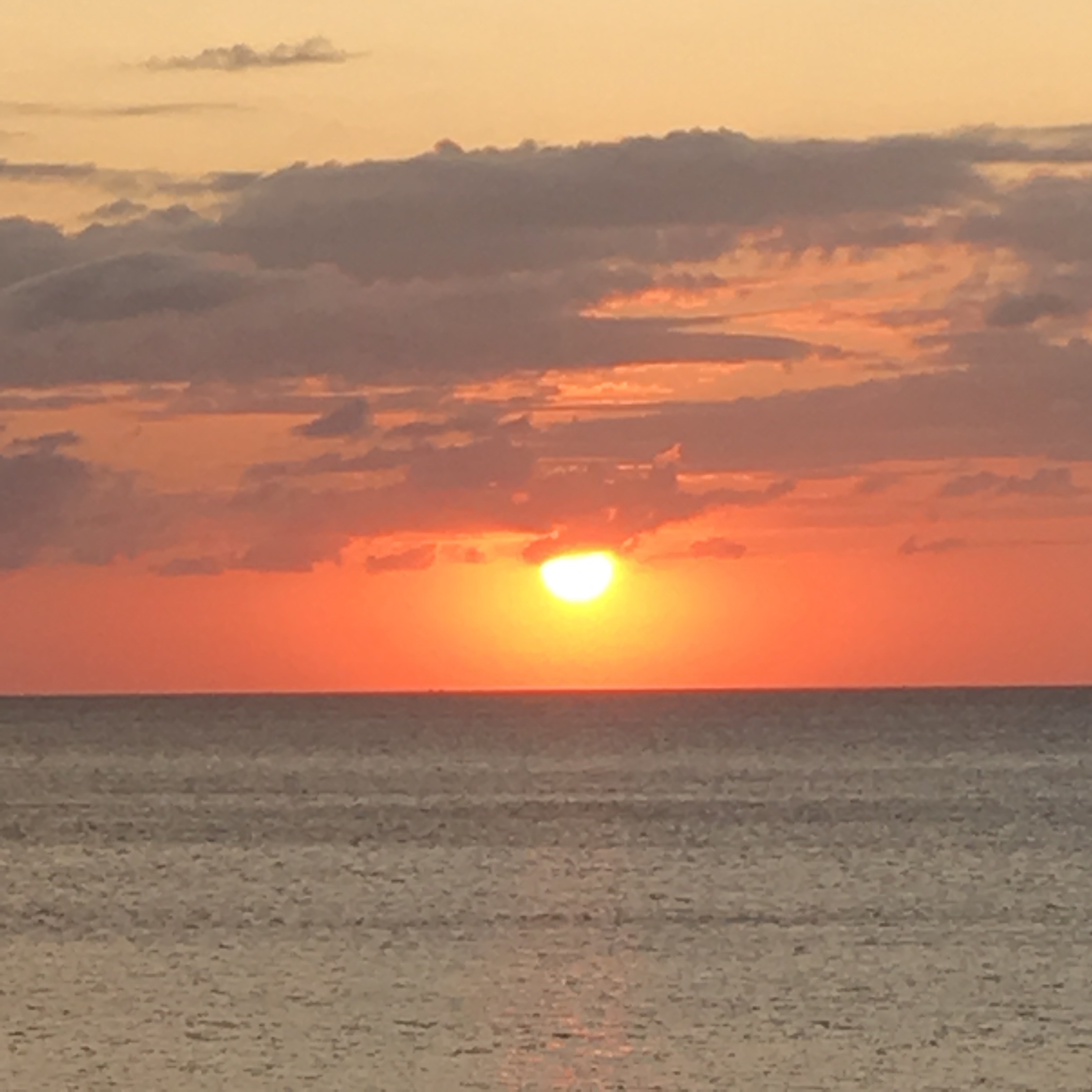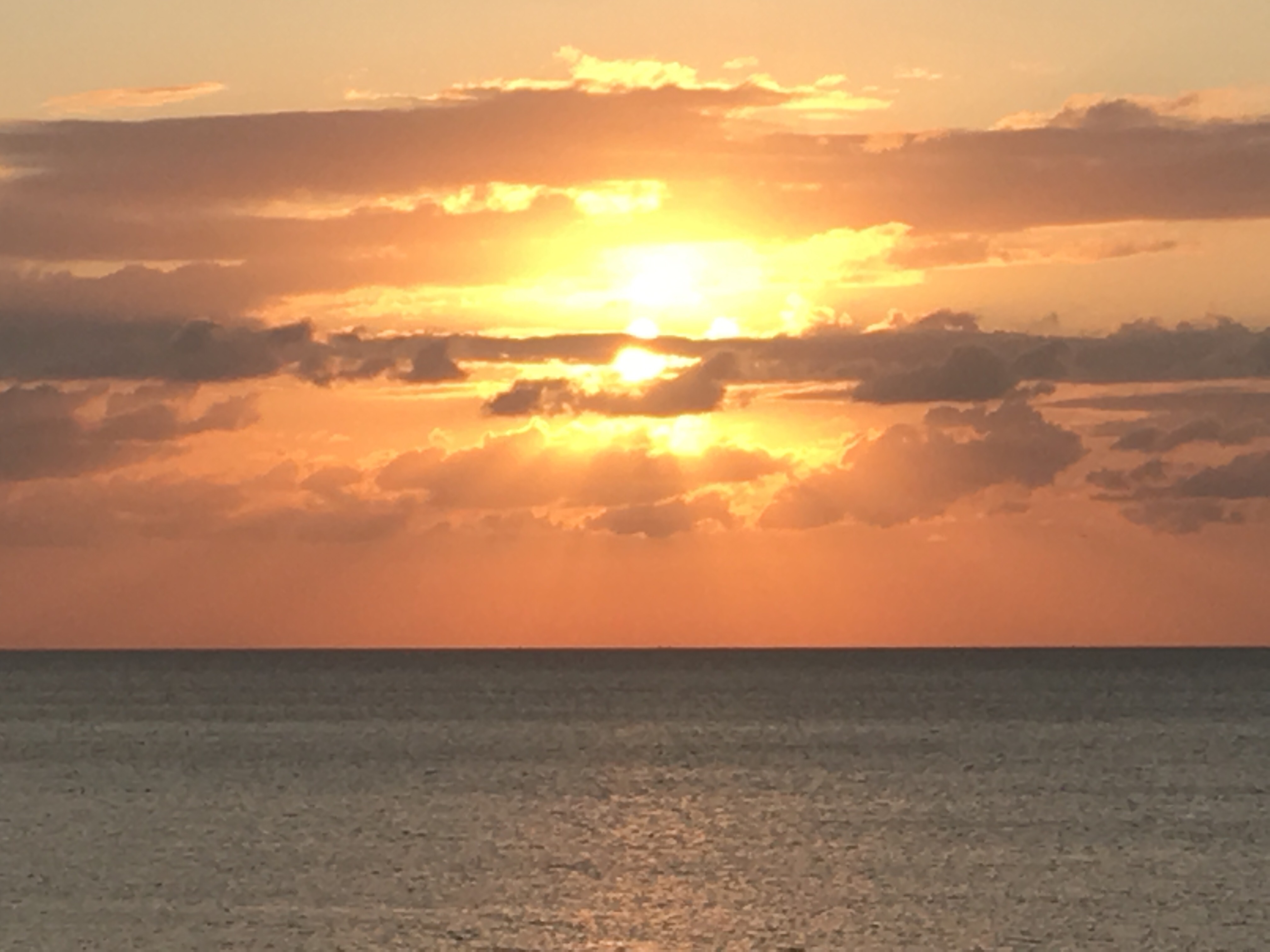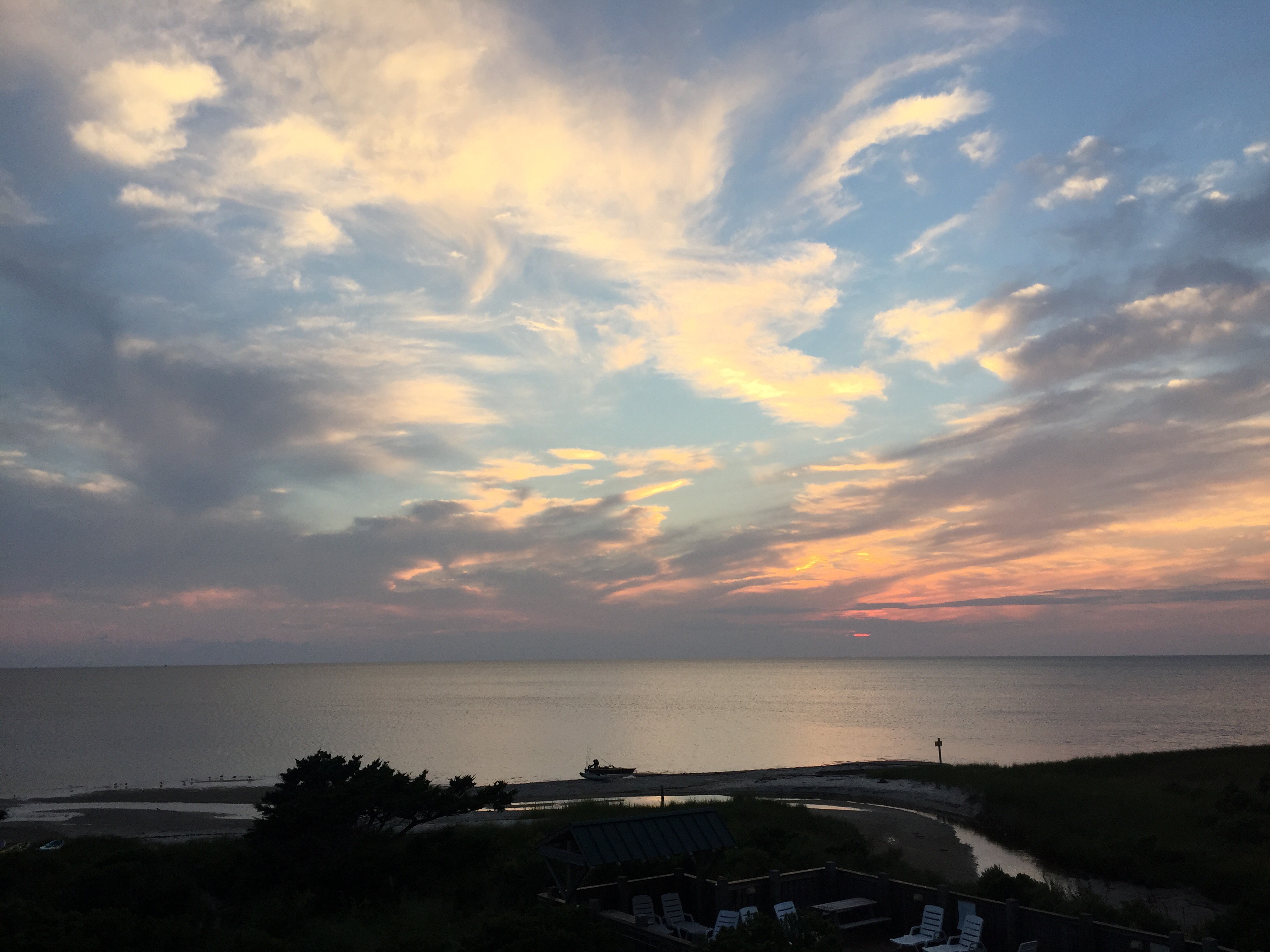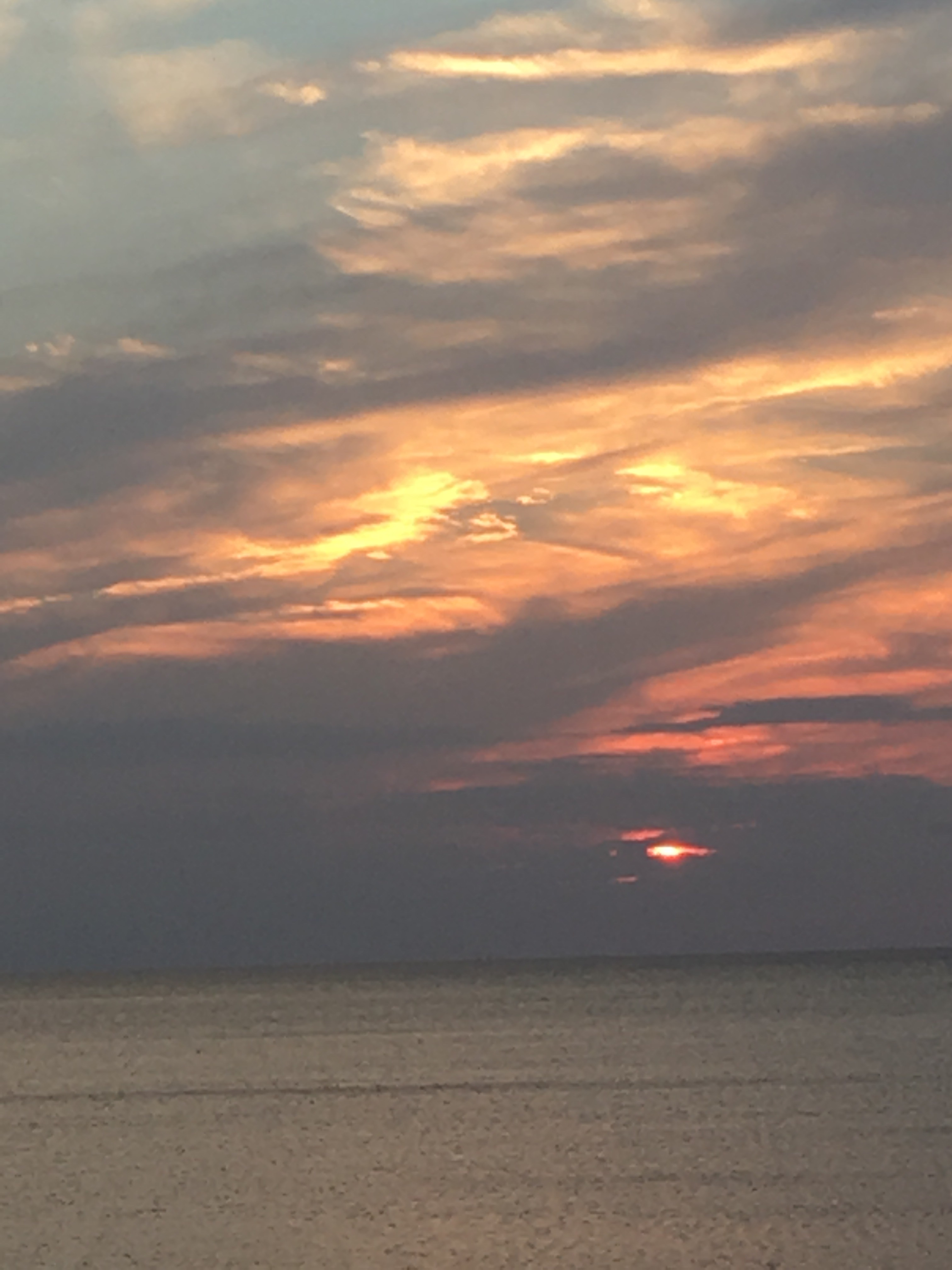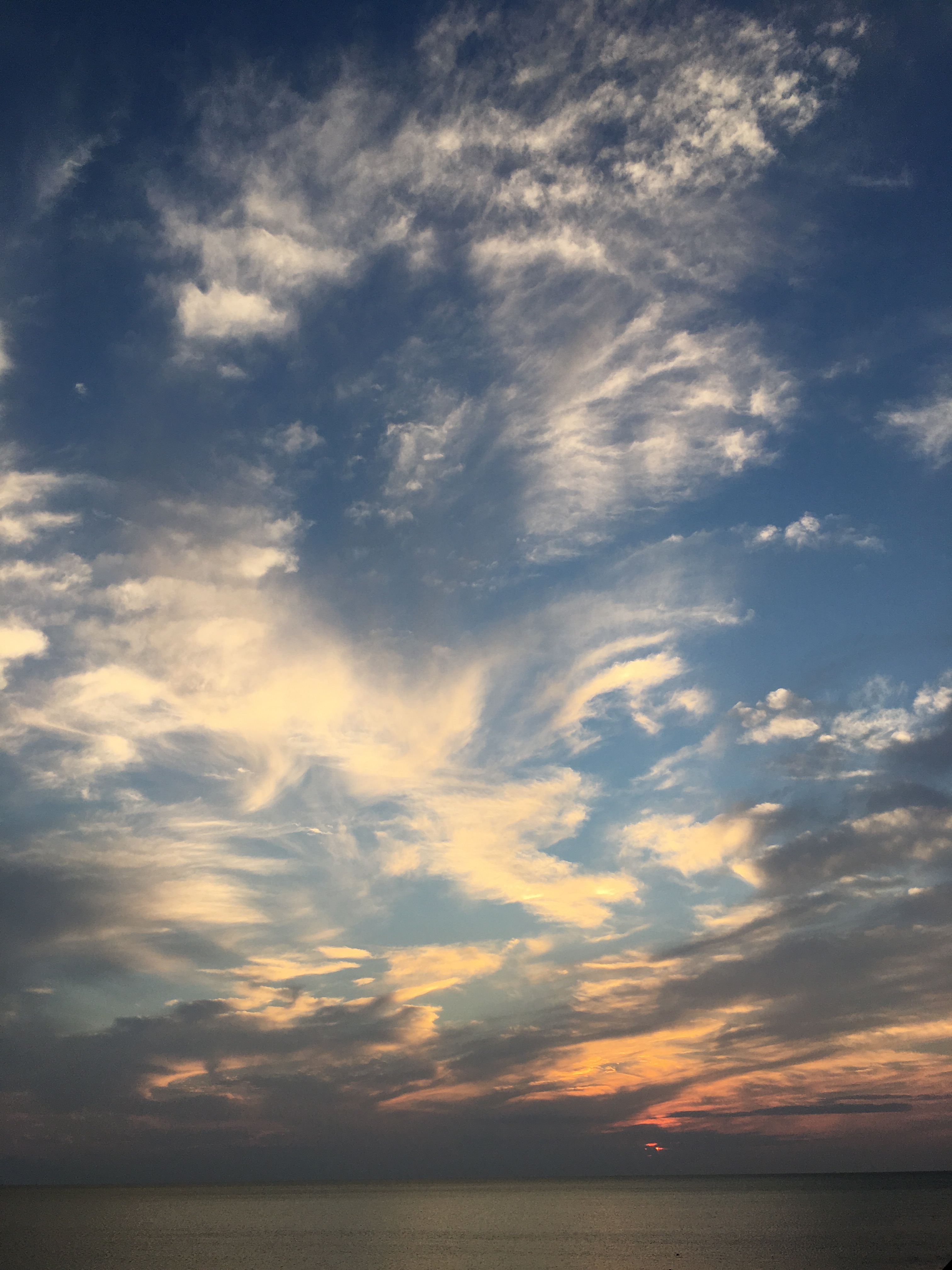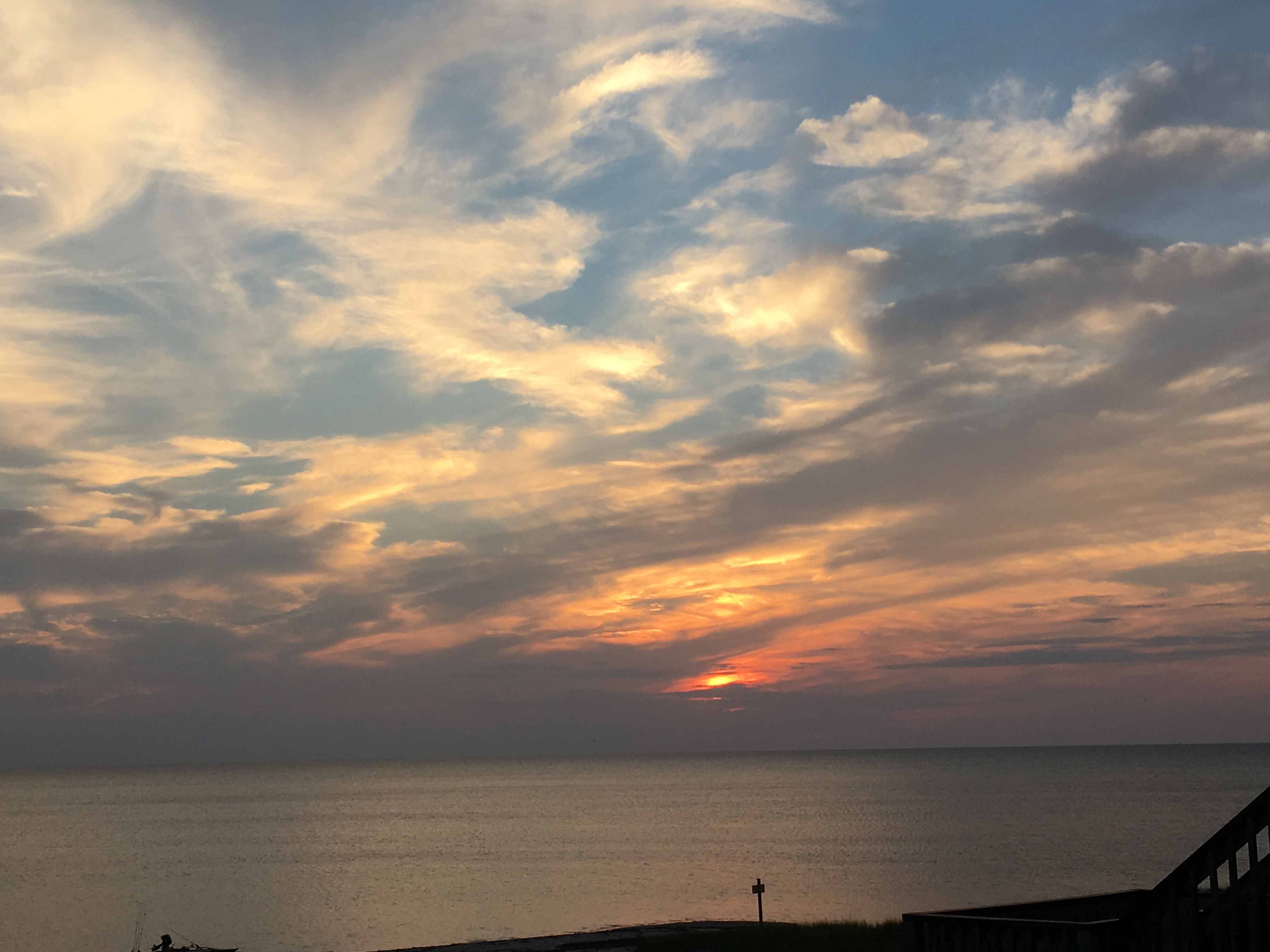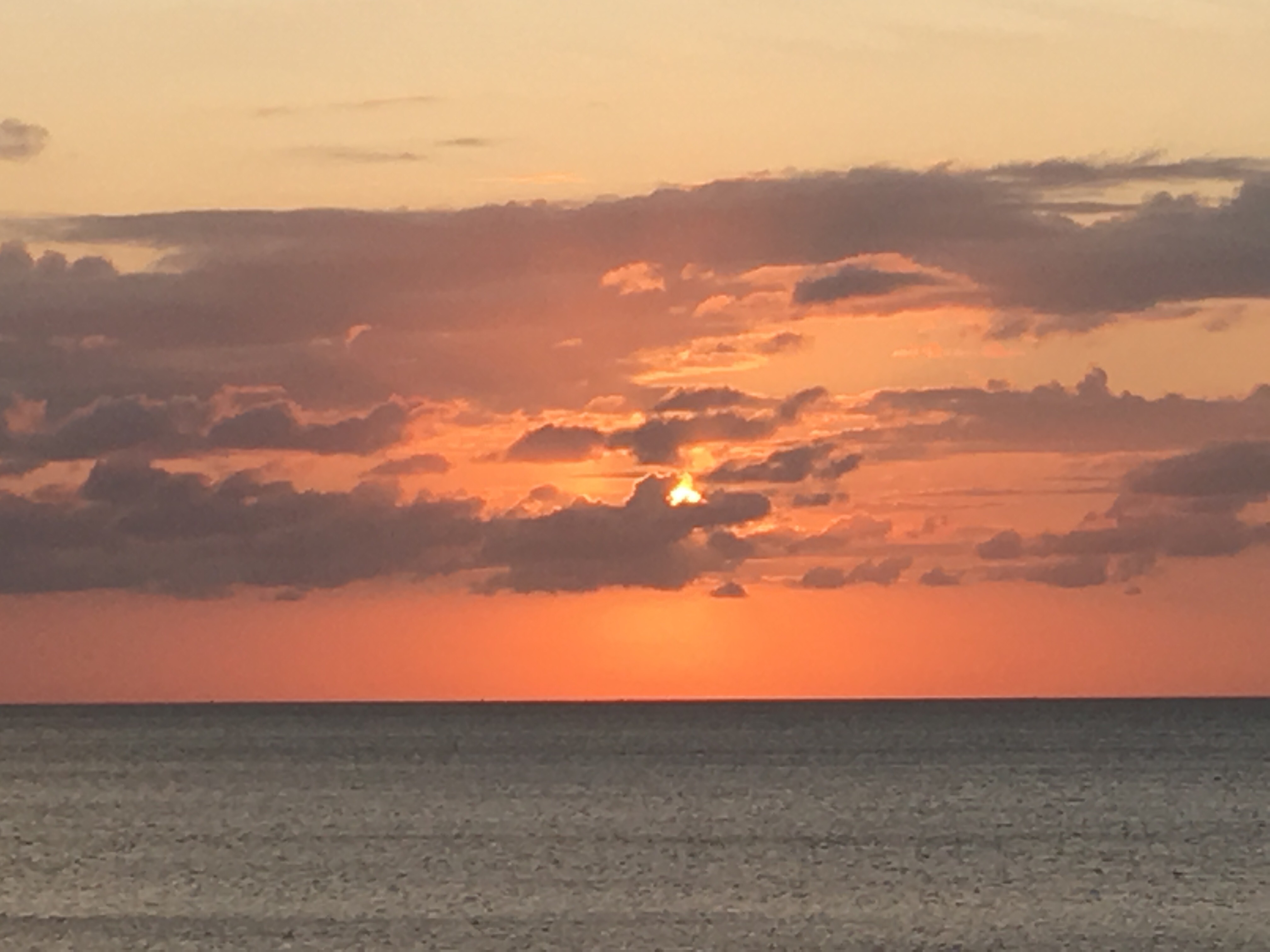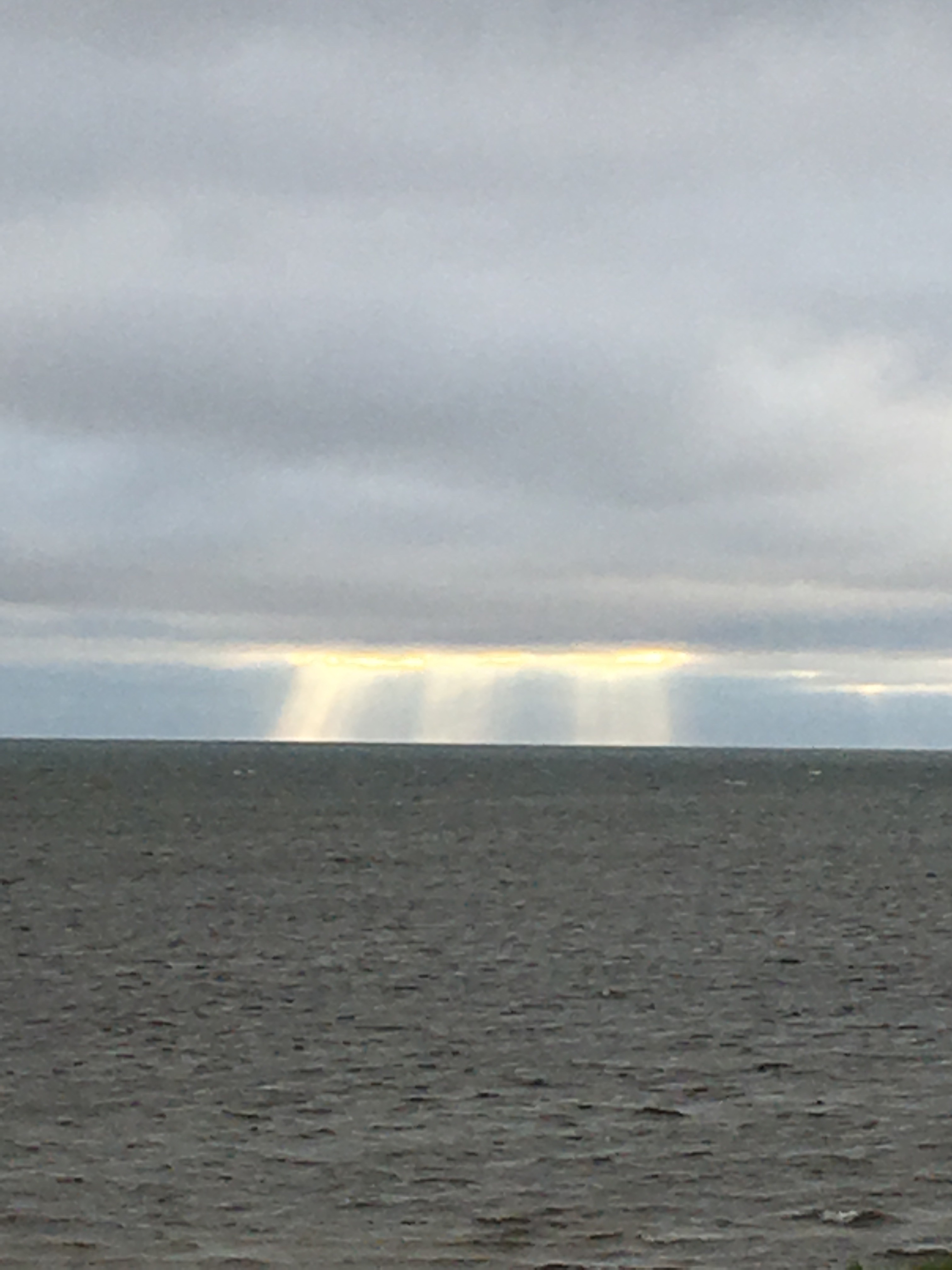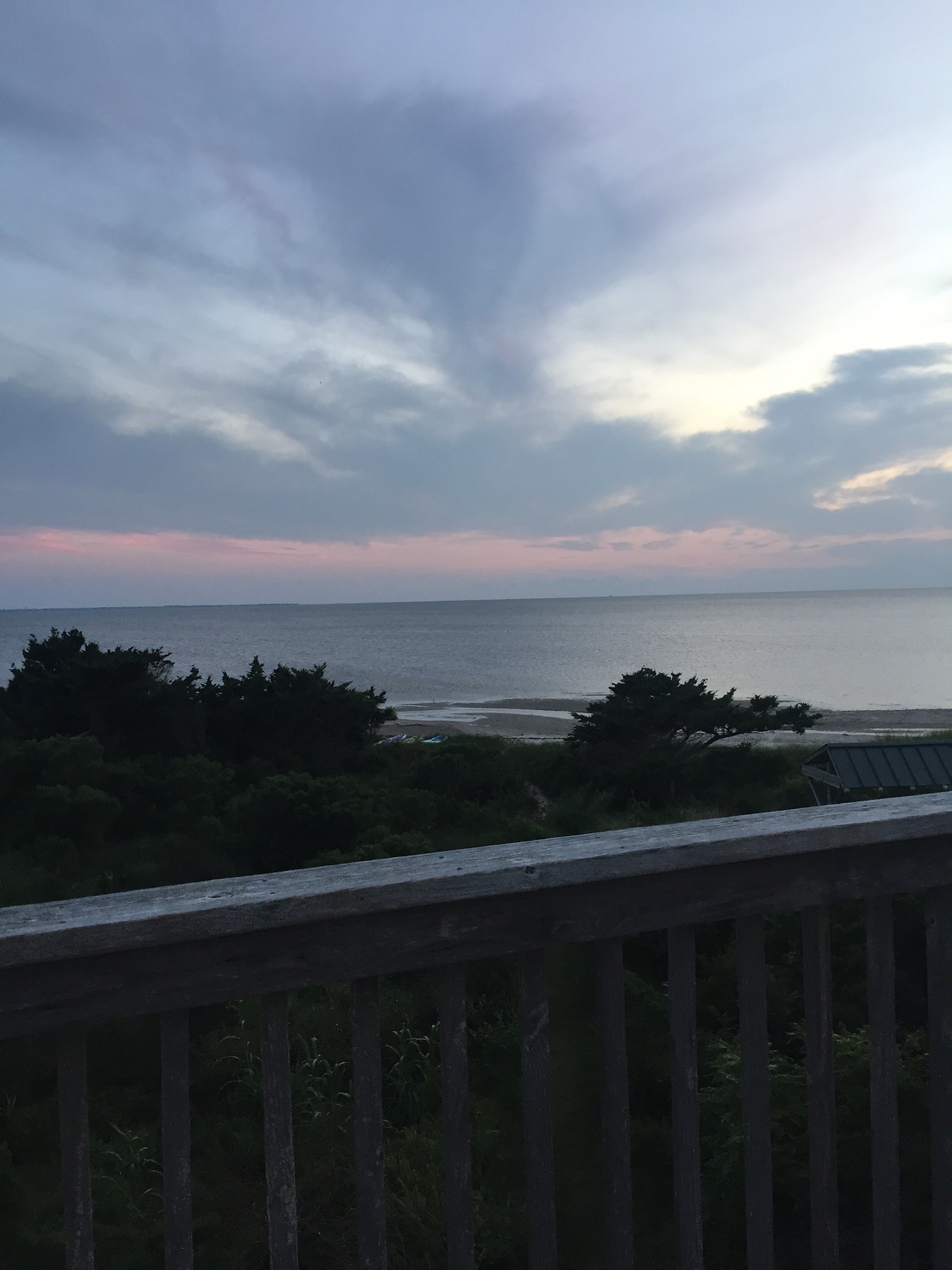 We also had some visitors at night: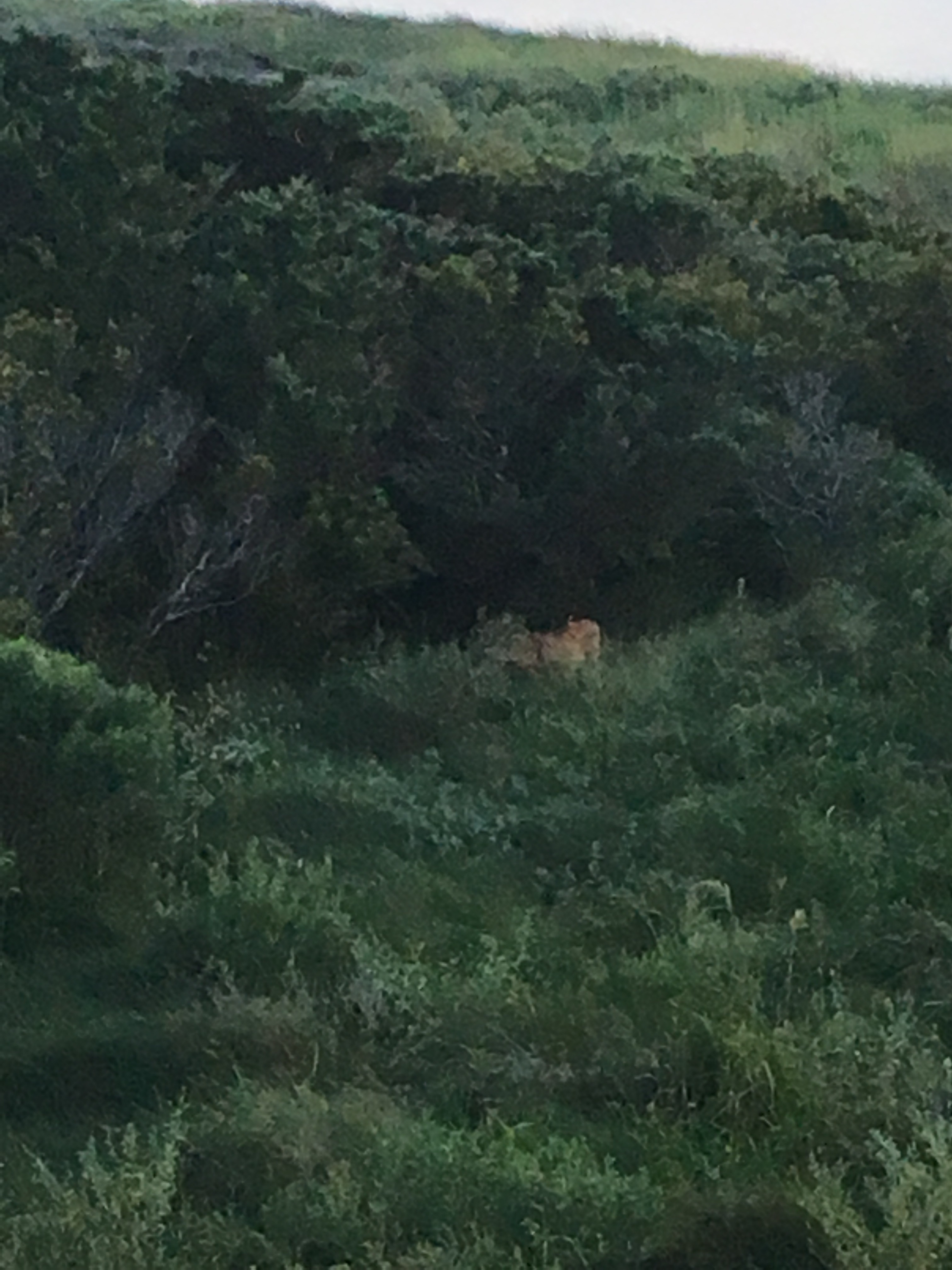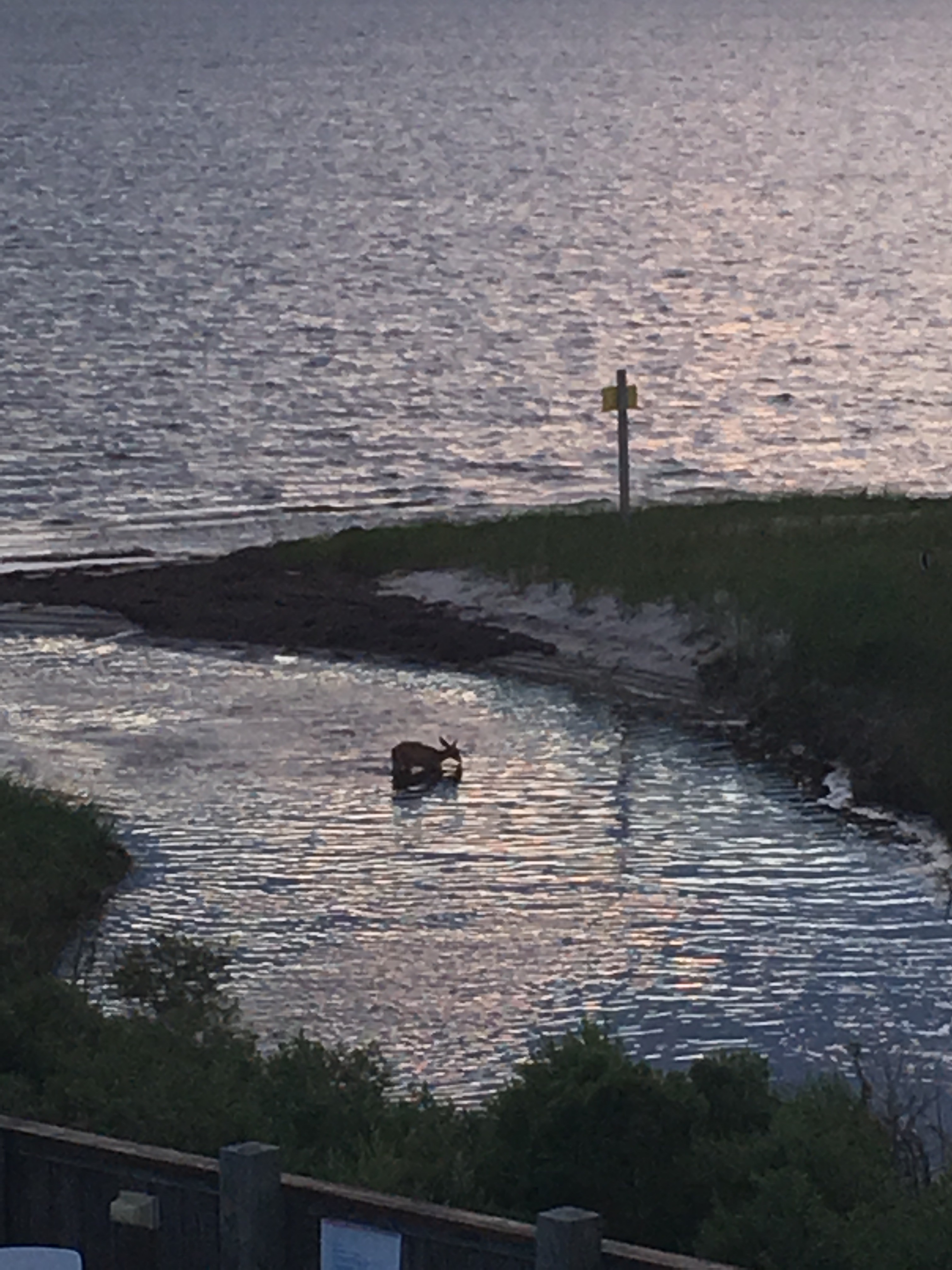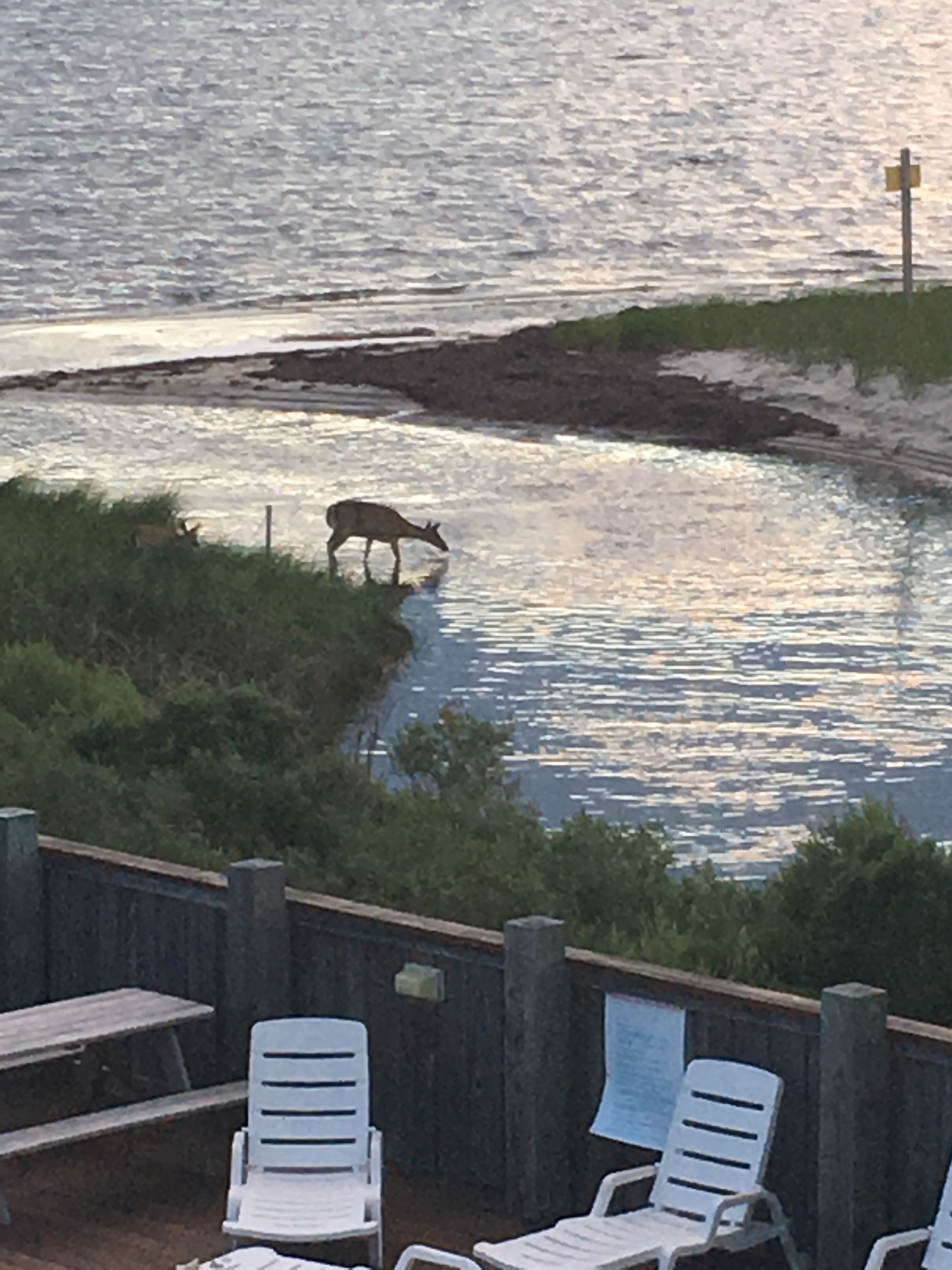 We had some amazing walks on the beach, even in some cloudy weather (no filters… looks like we are in a black and white world on this cloudy day!)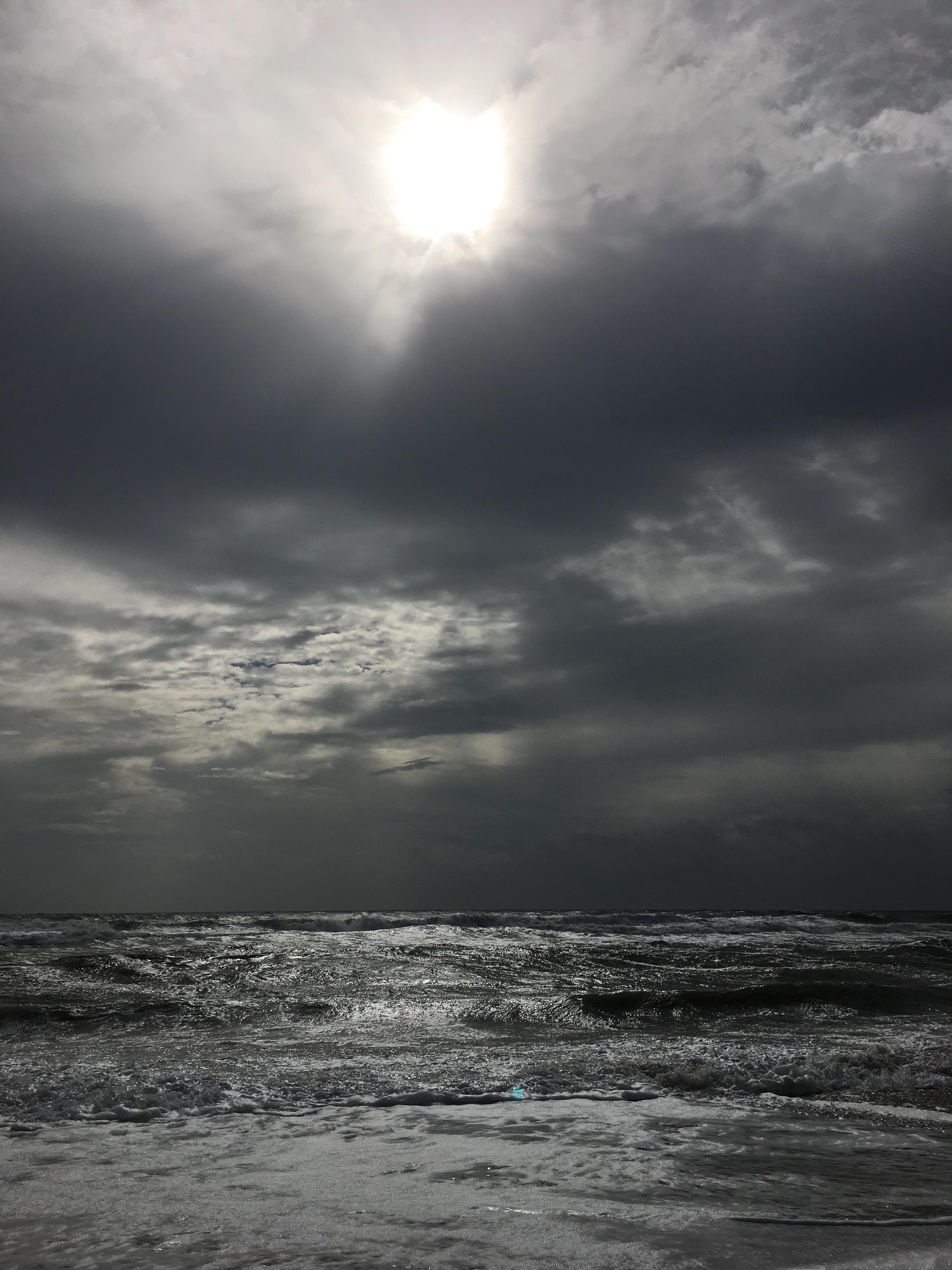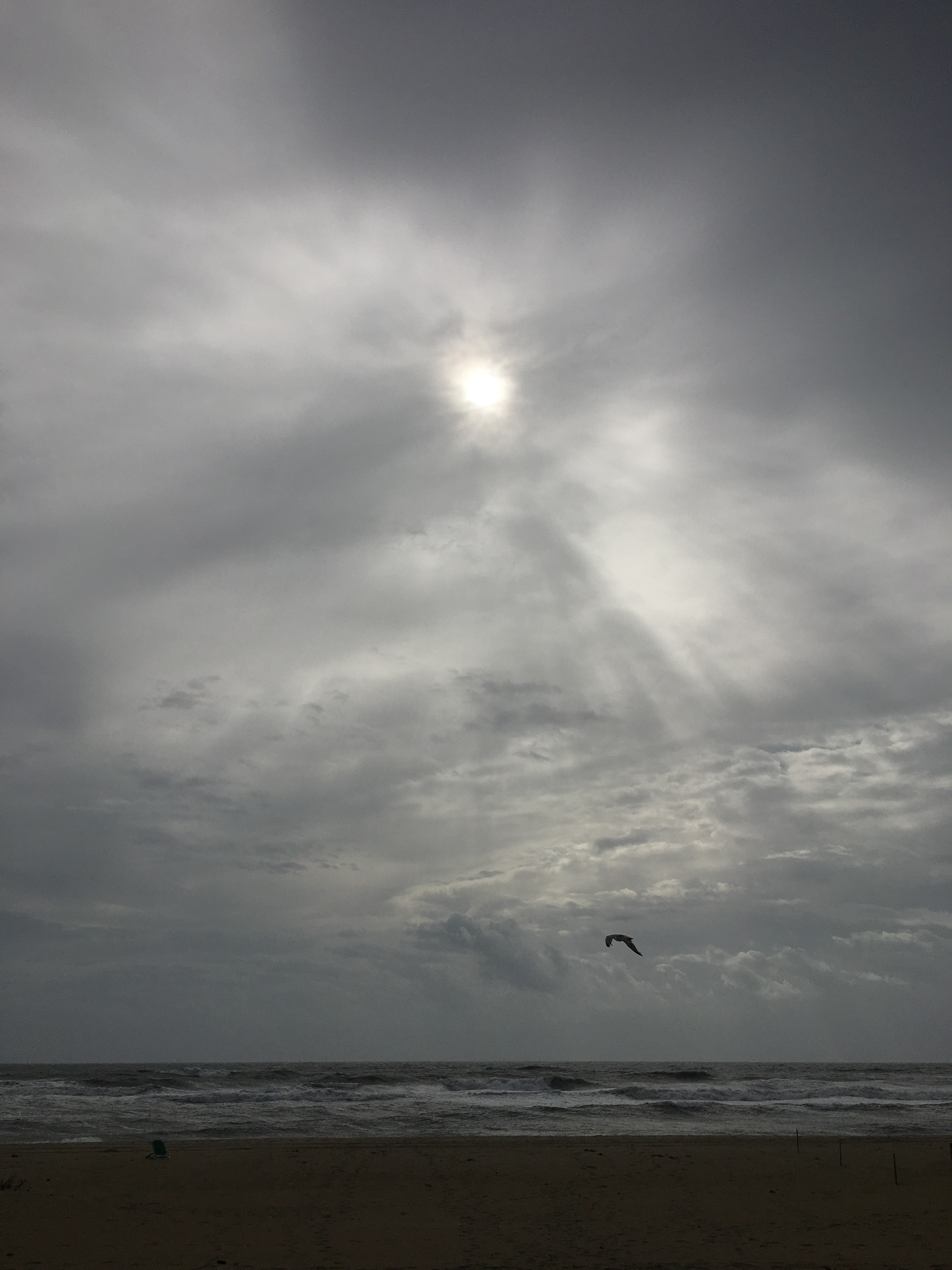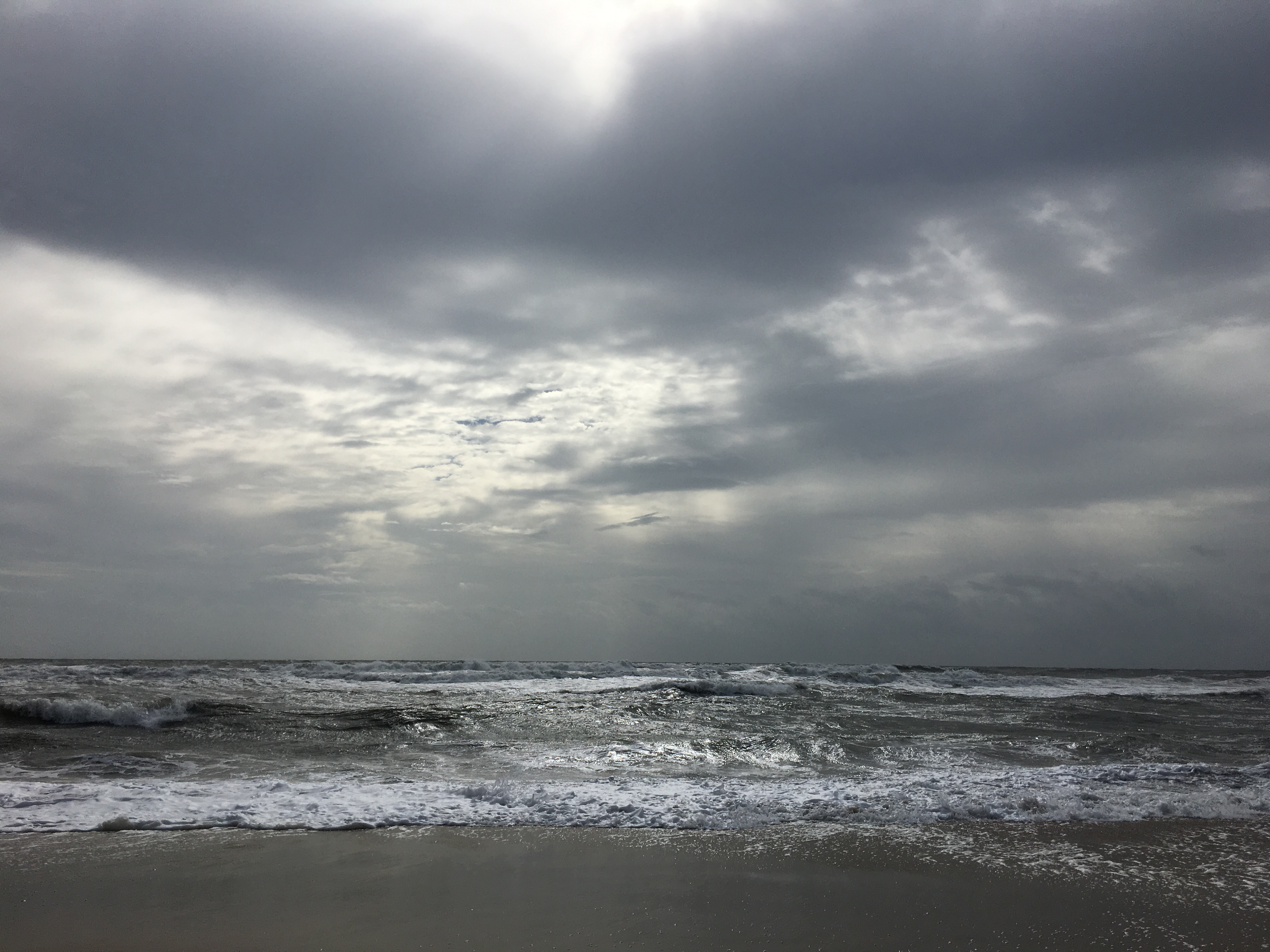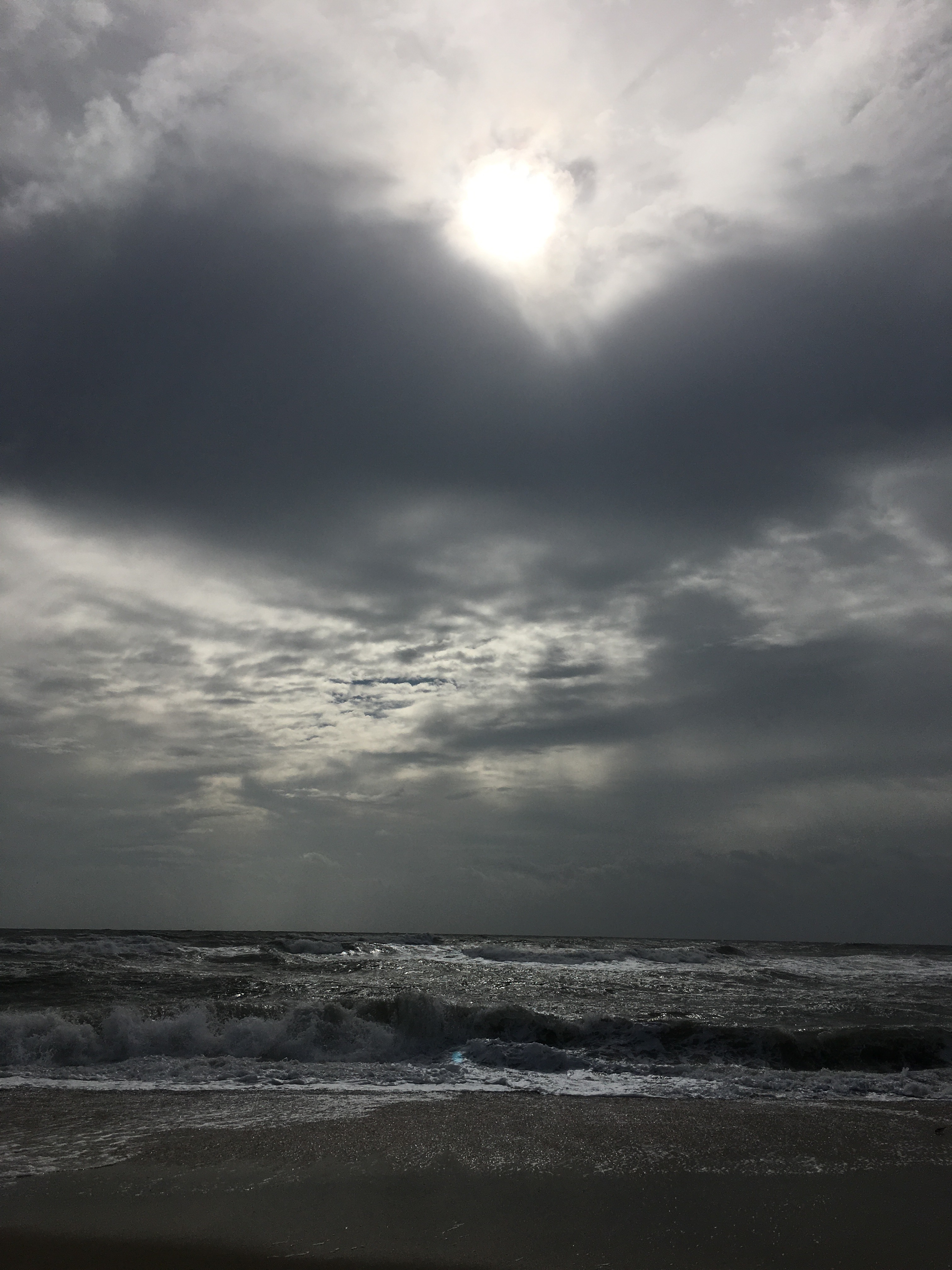 We also got some awesome sunny days: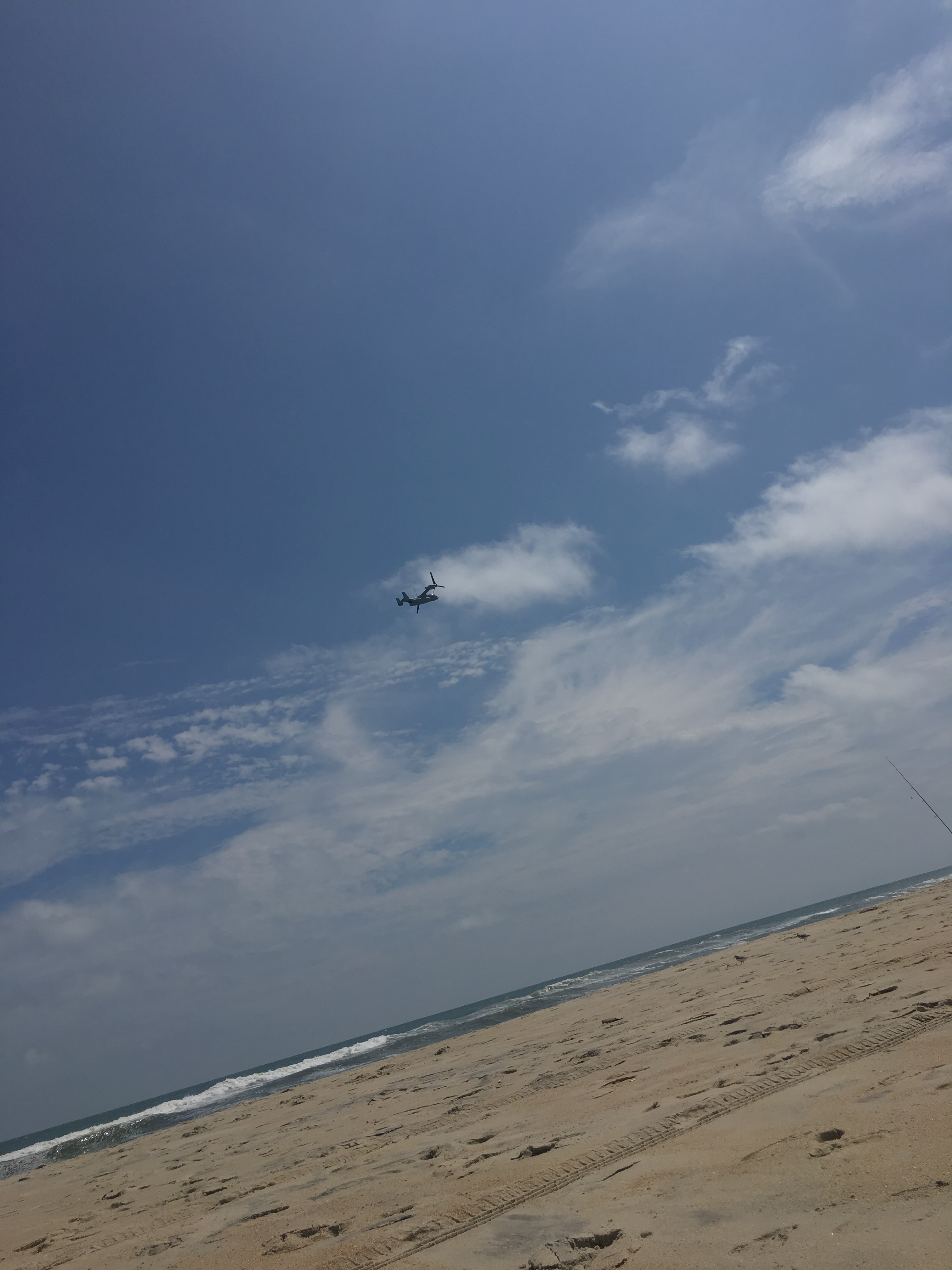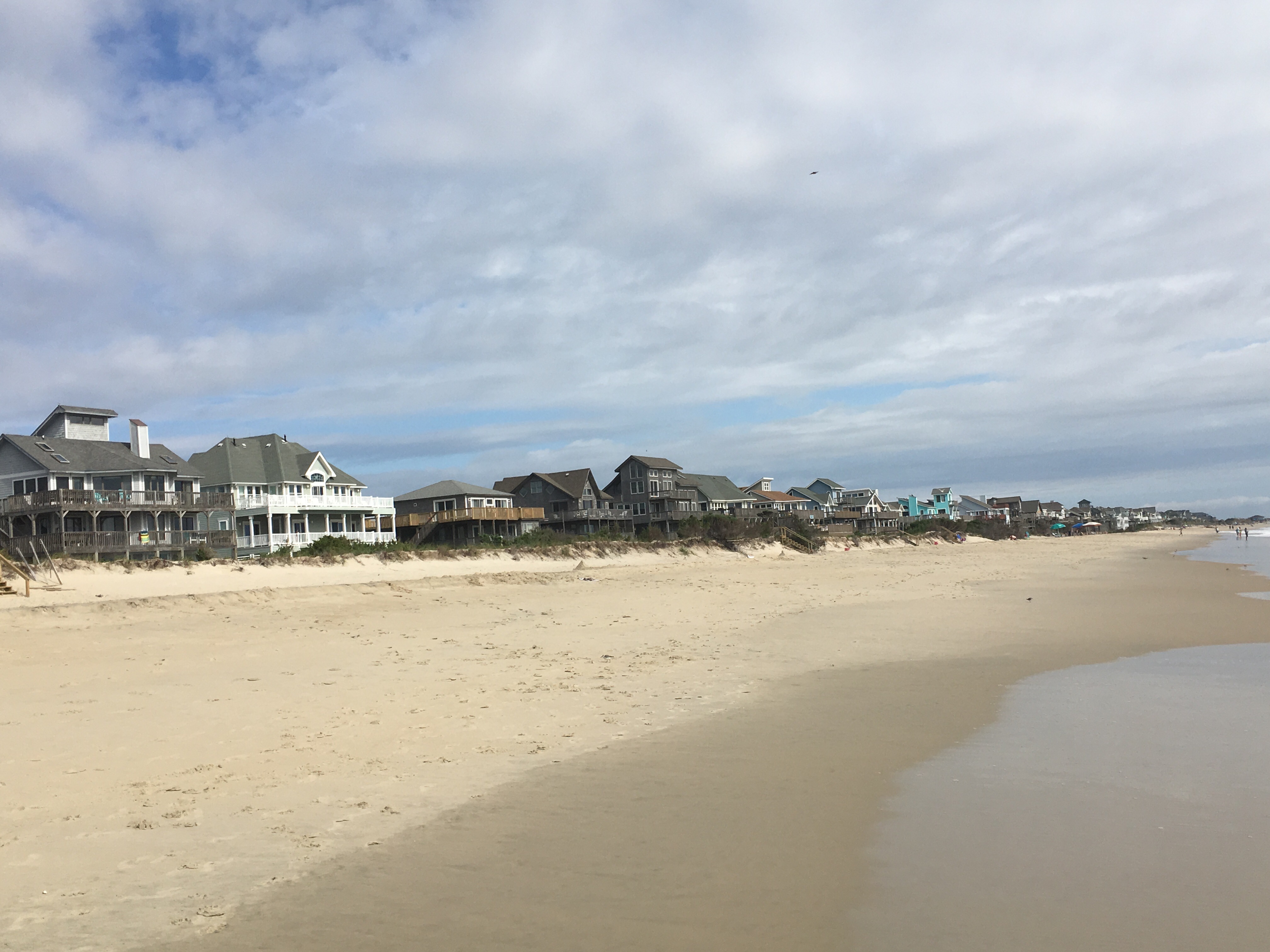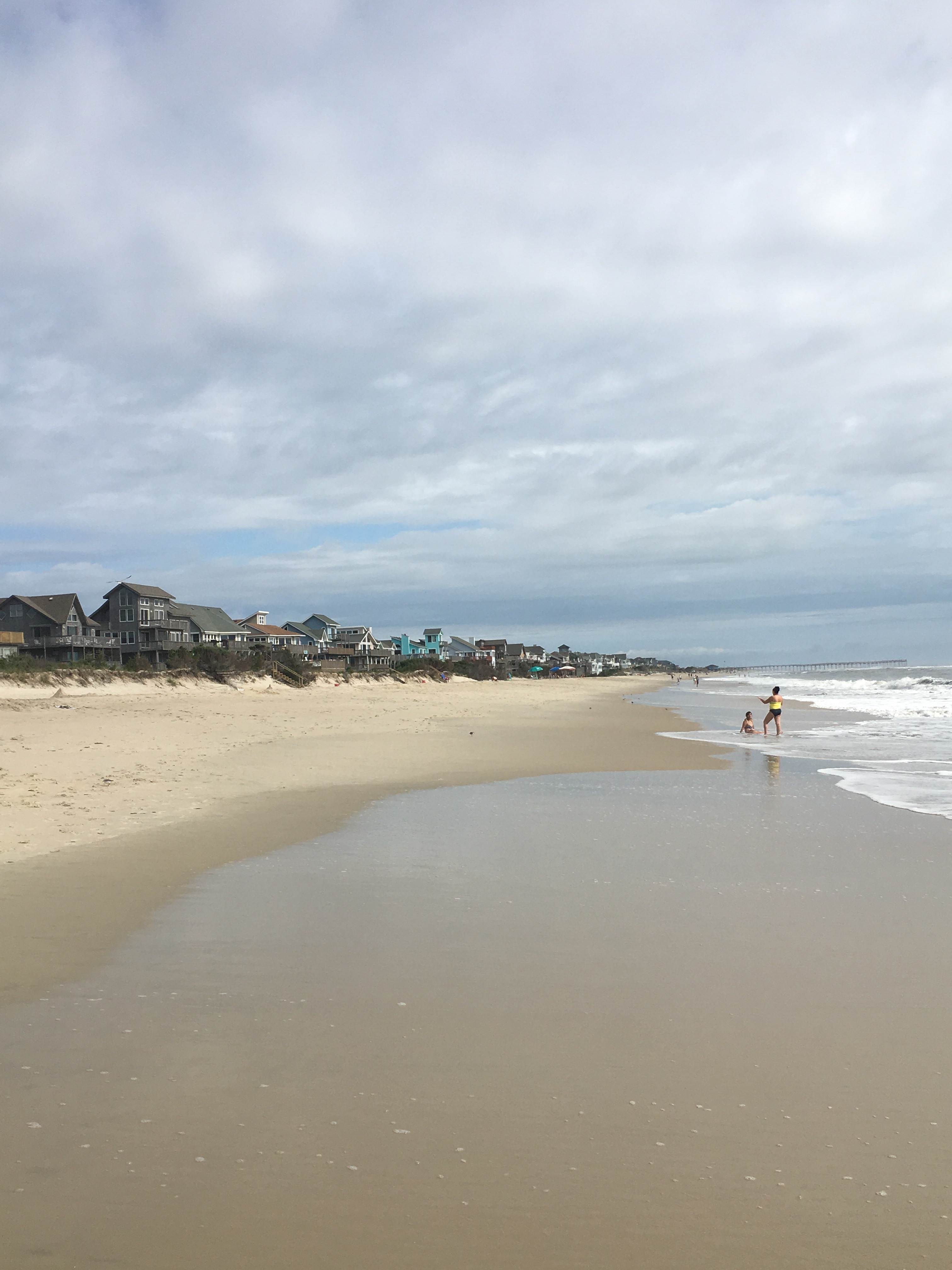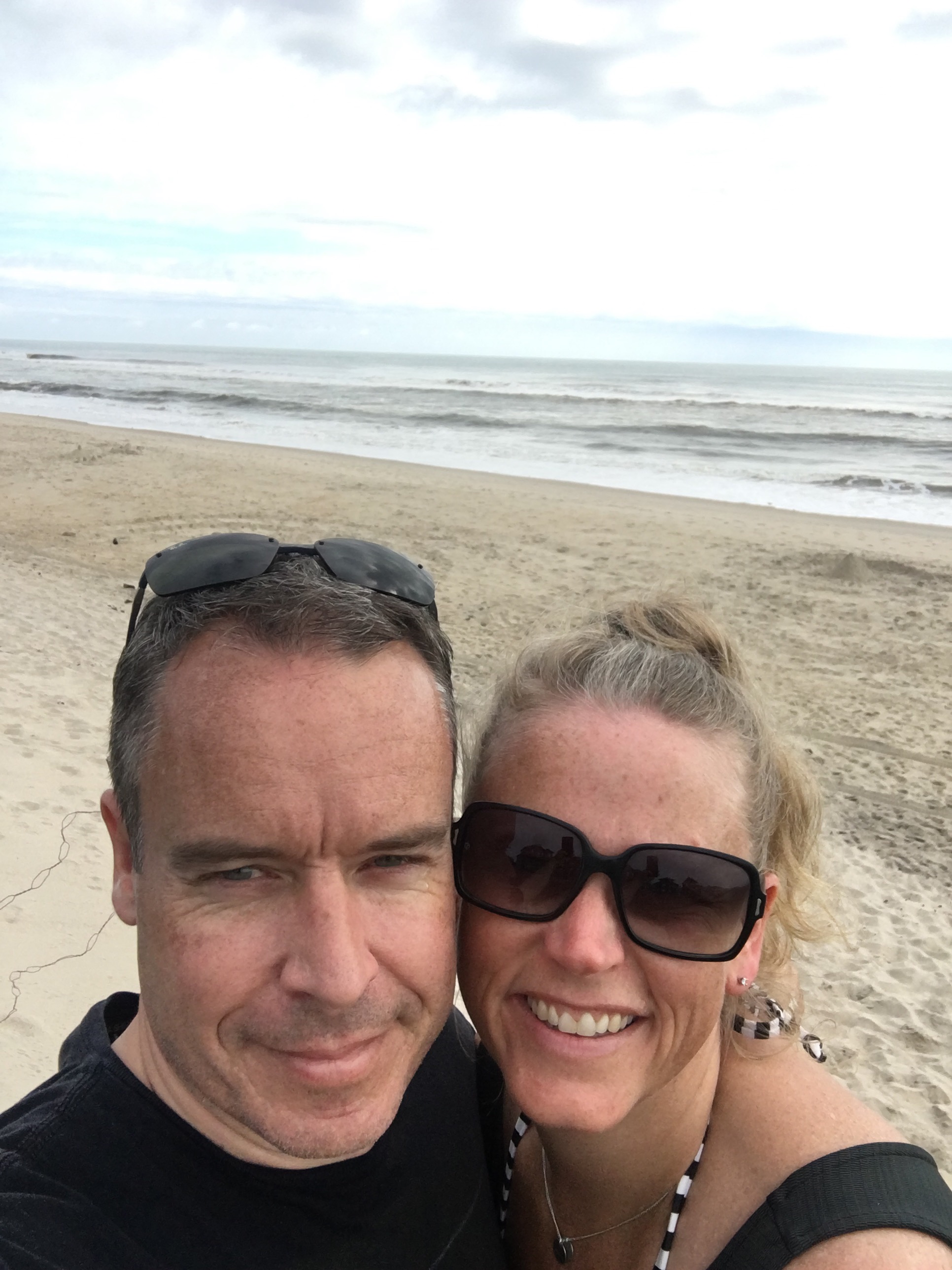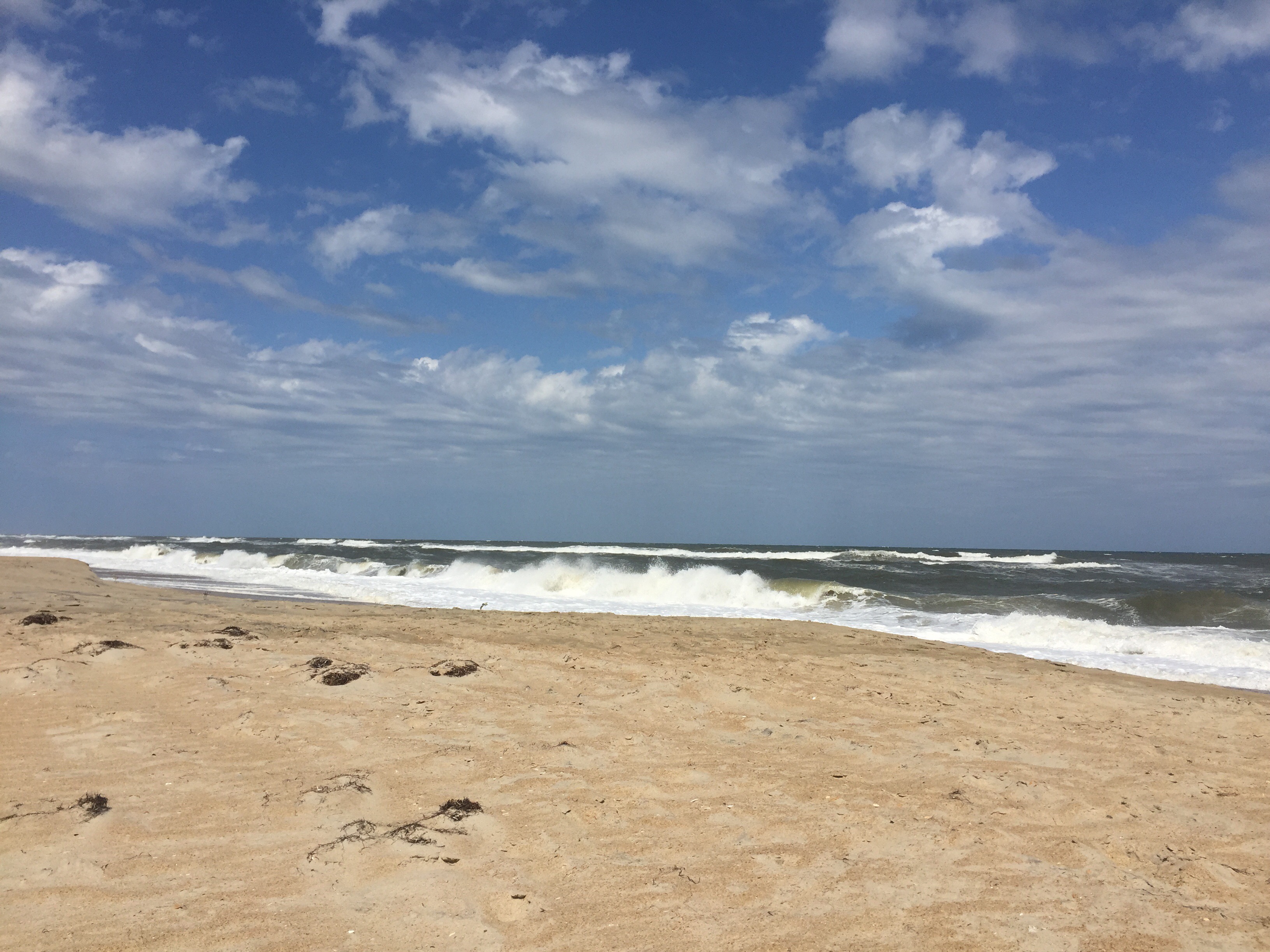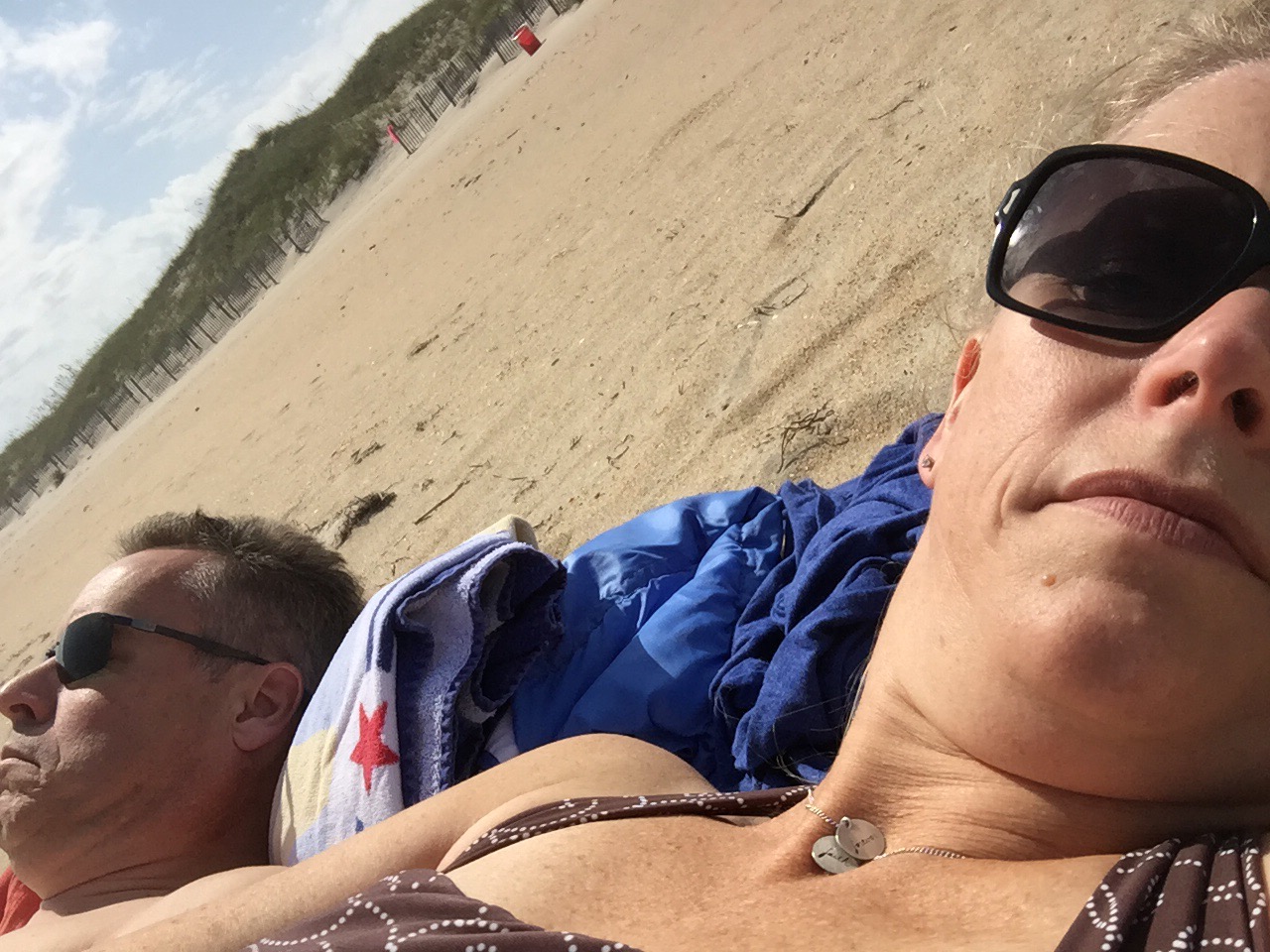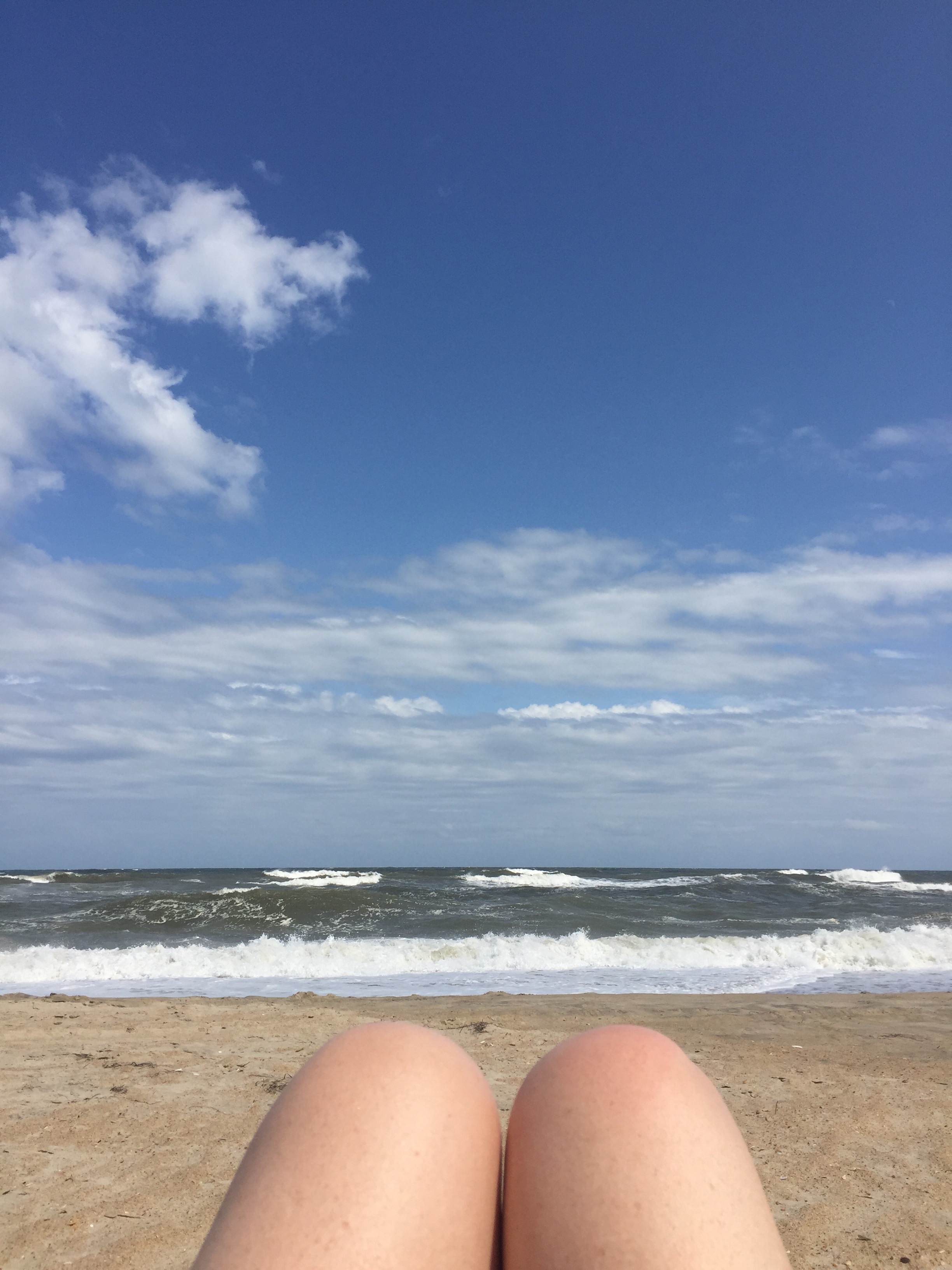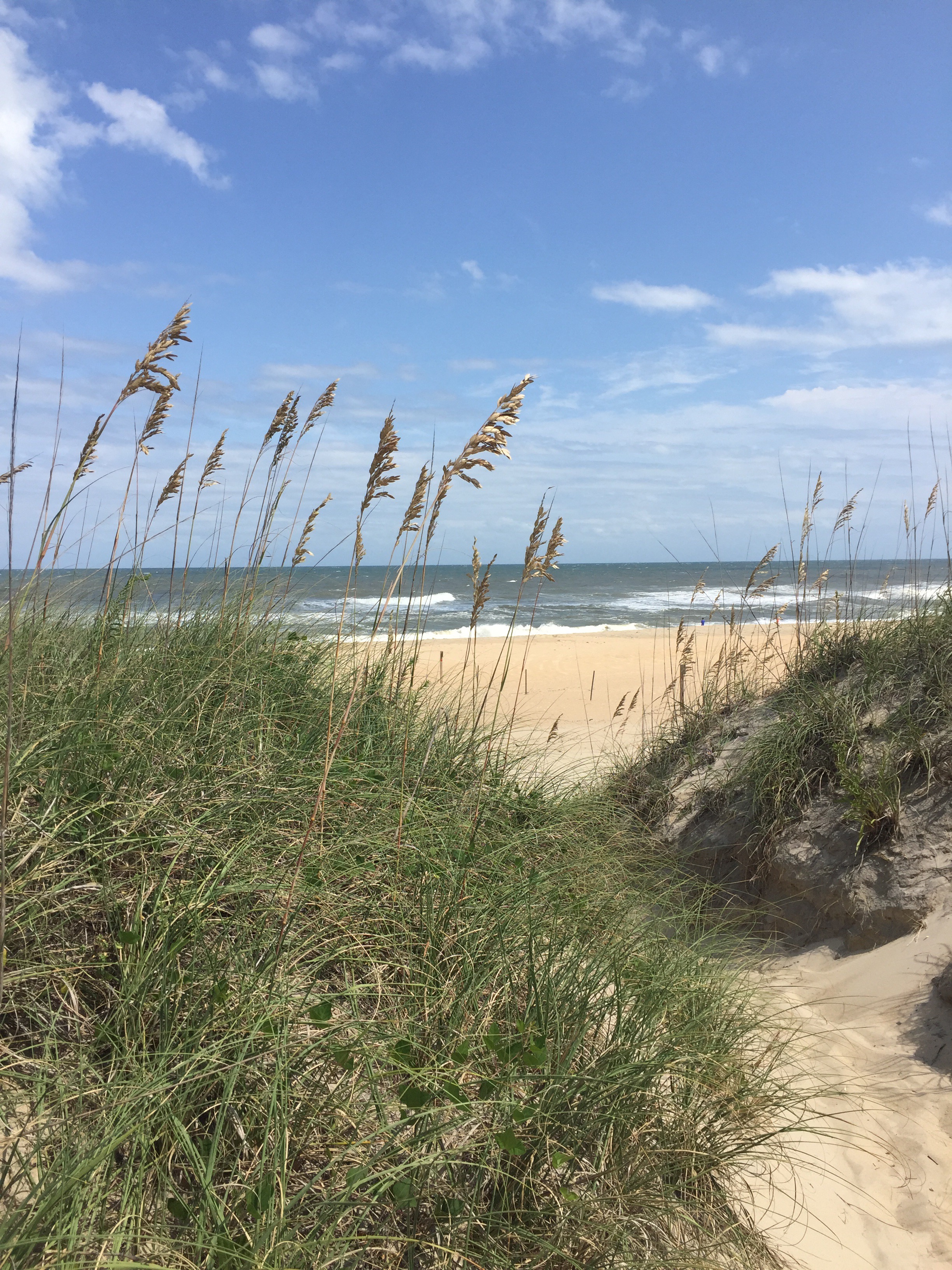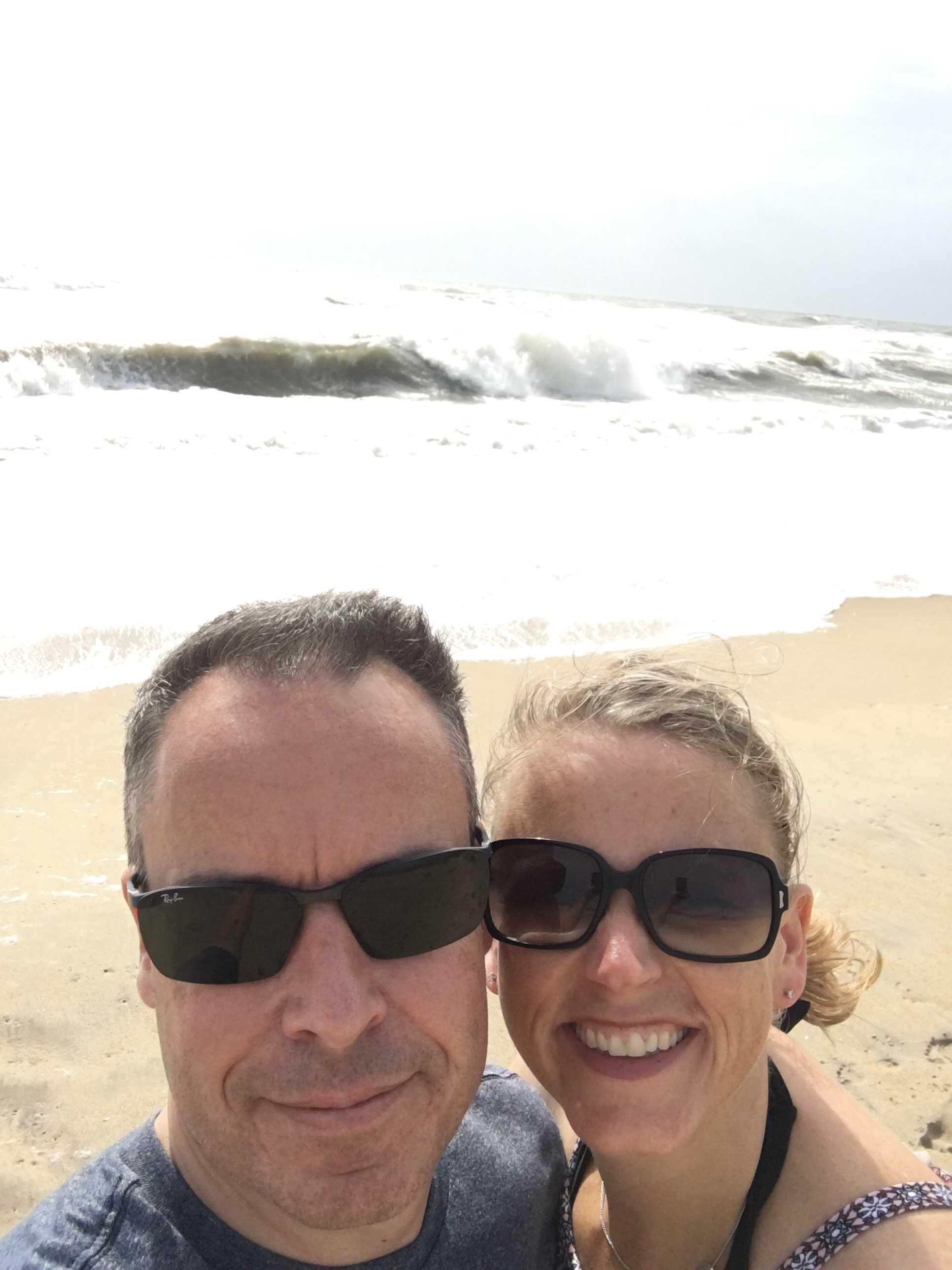 We did a bit of driving and checked out the lighthouse (I love love love lighthouses). We have visited all 4 in Outerbanks several times, but only went to Hatteras this time.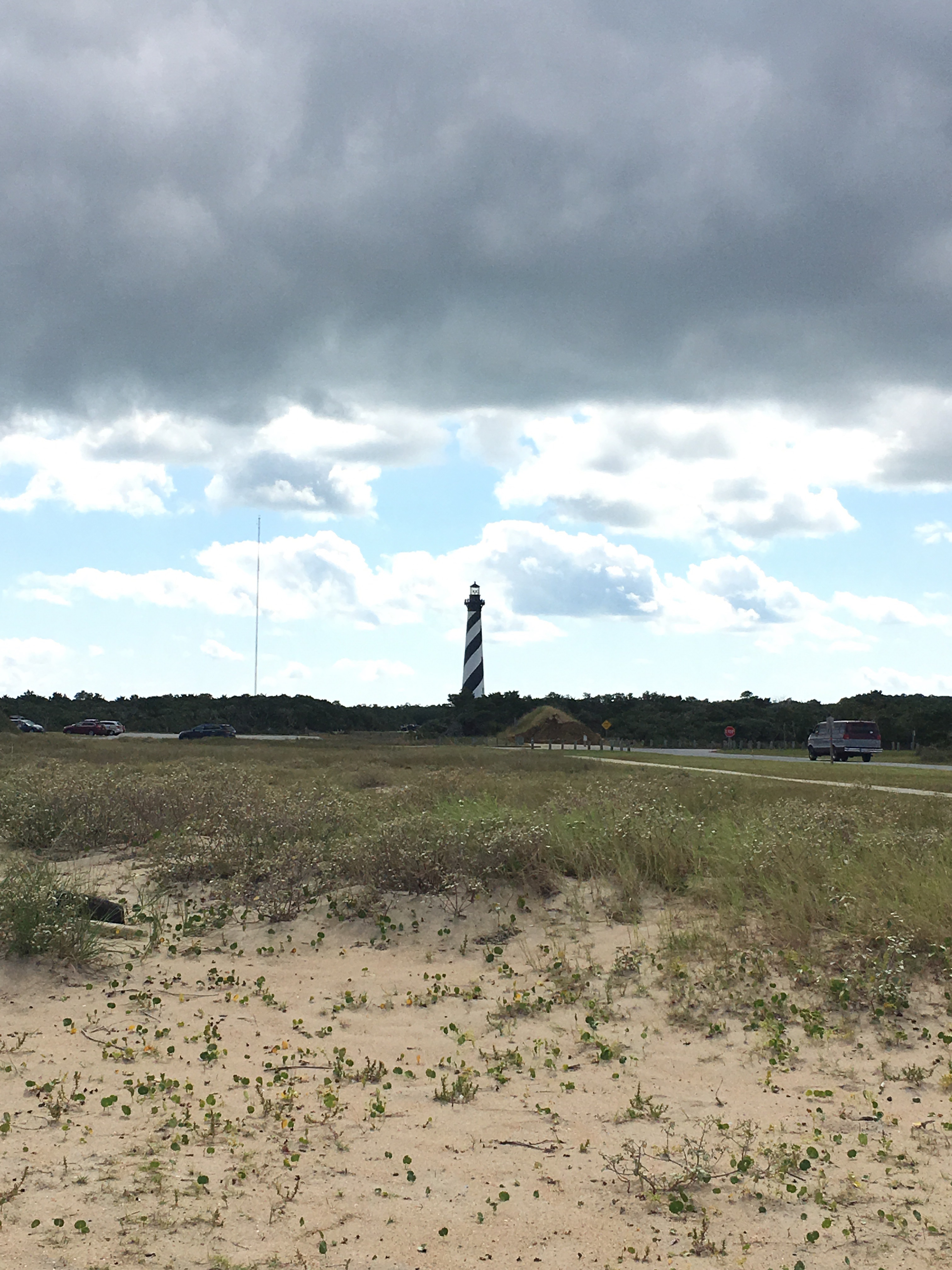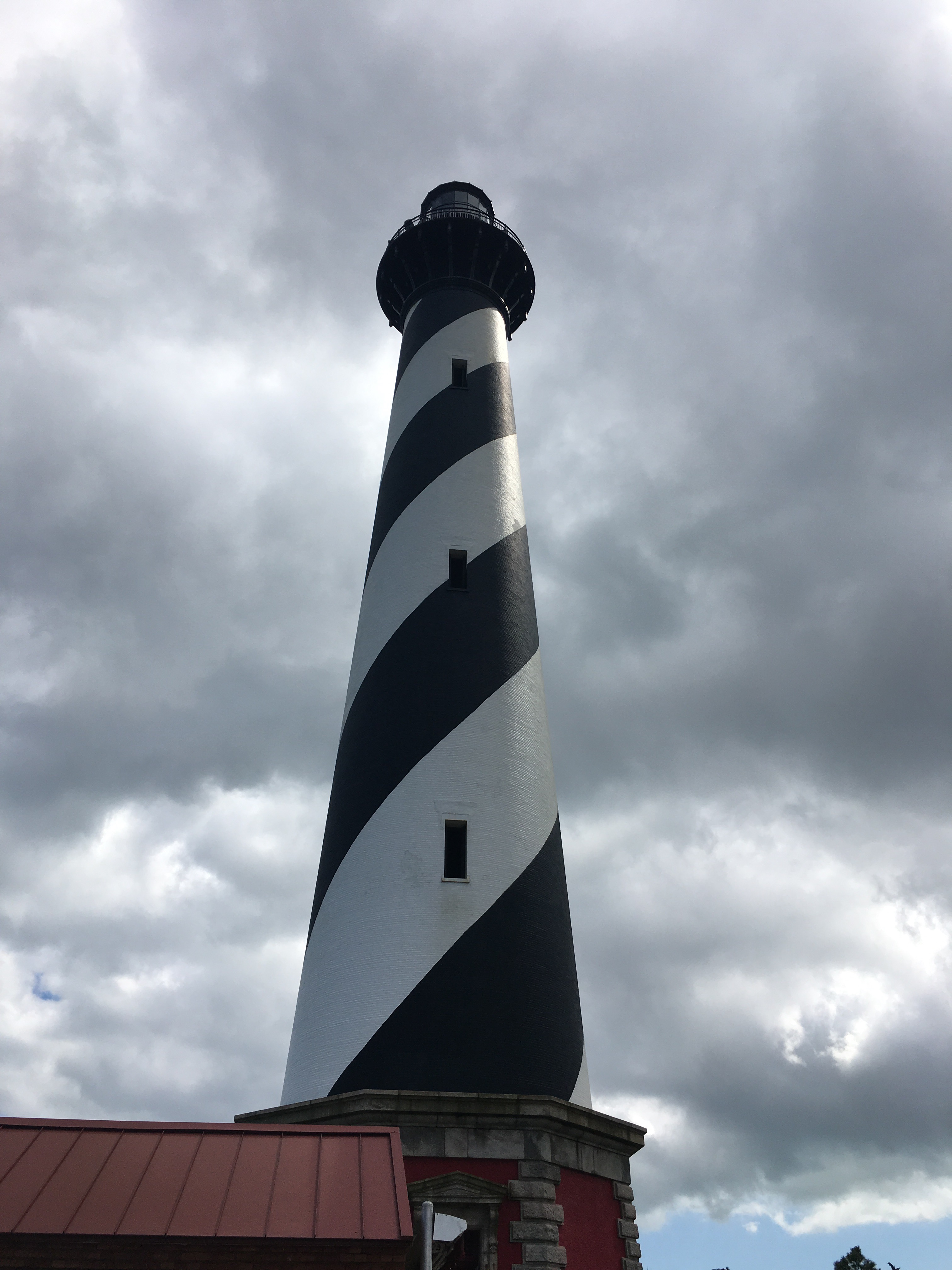 Part of the reason we didn't venture out much was because the weather caused some flooding and blocked some roads (and we didn't bring my truck so driving was a bit more challenging):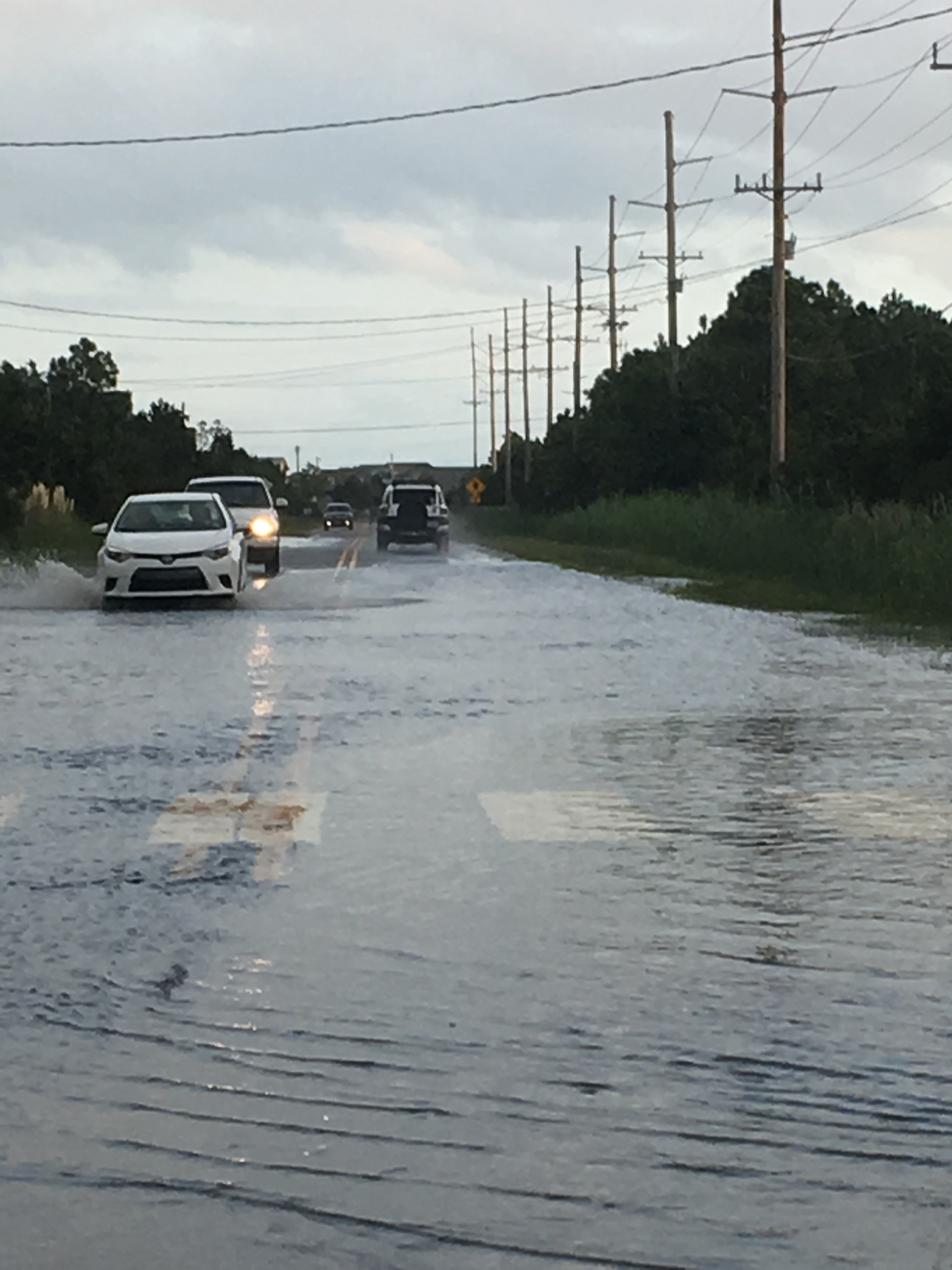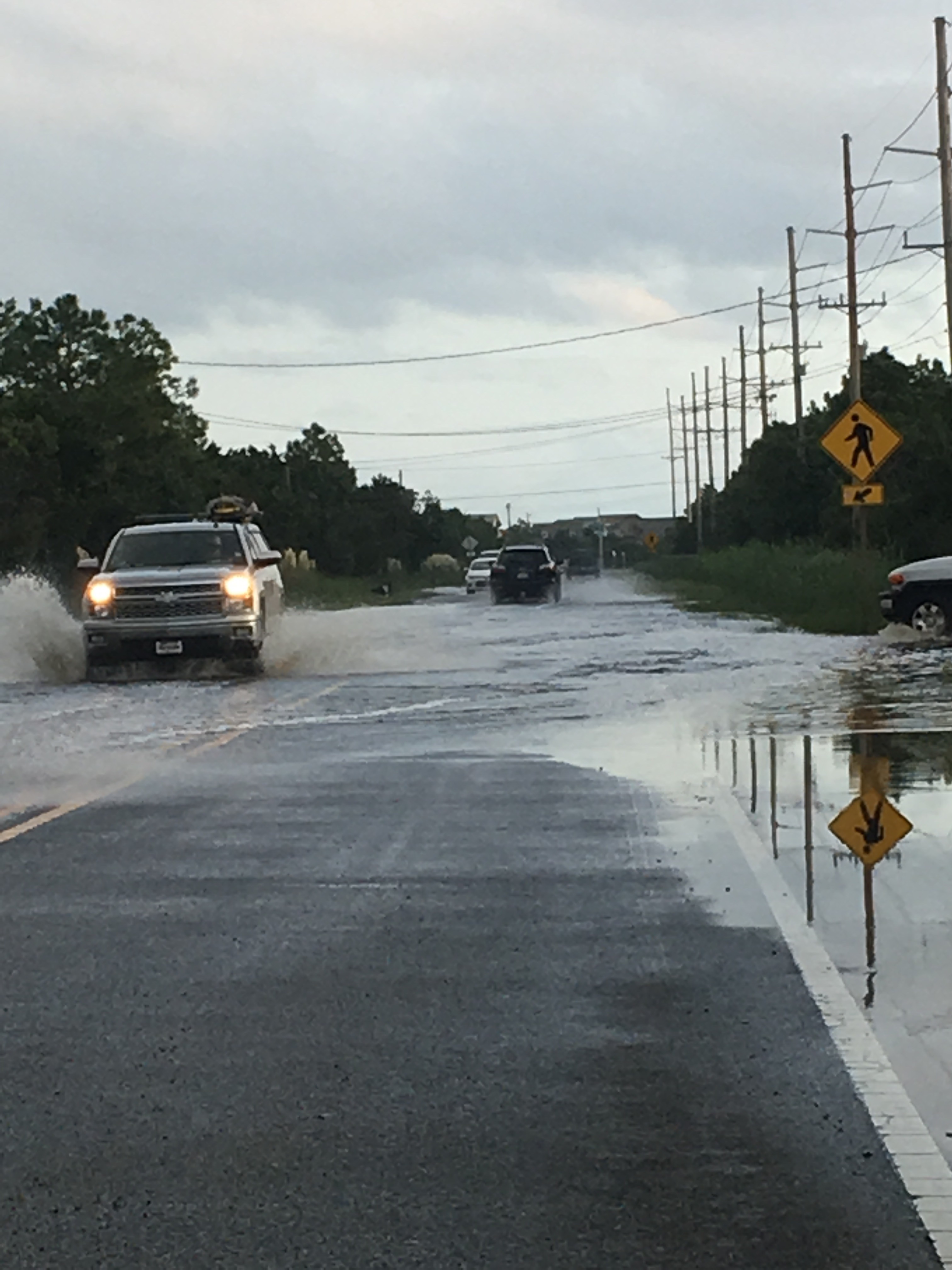 They are doing work on this bridge which looks so cool!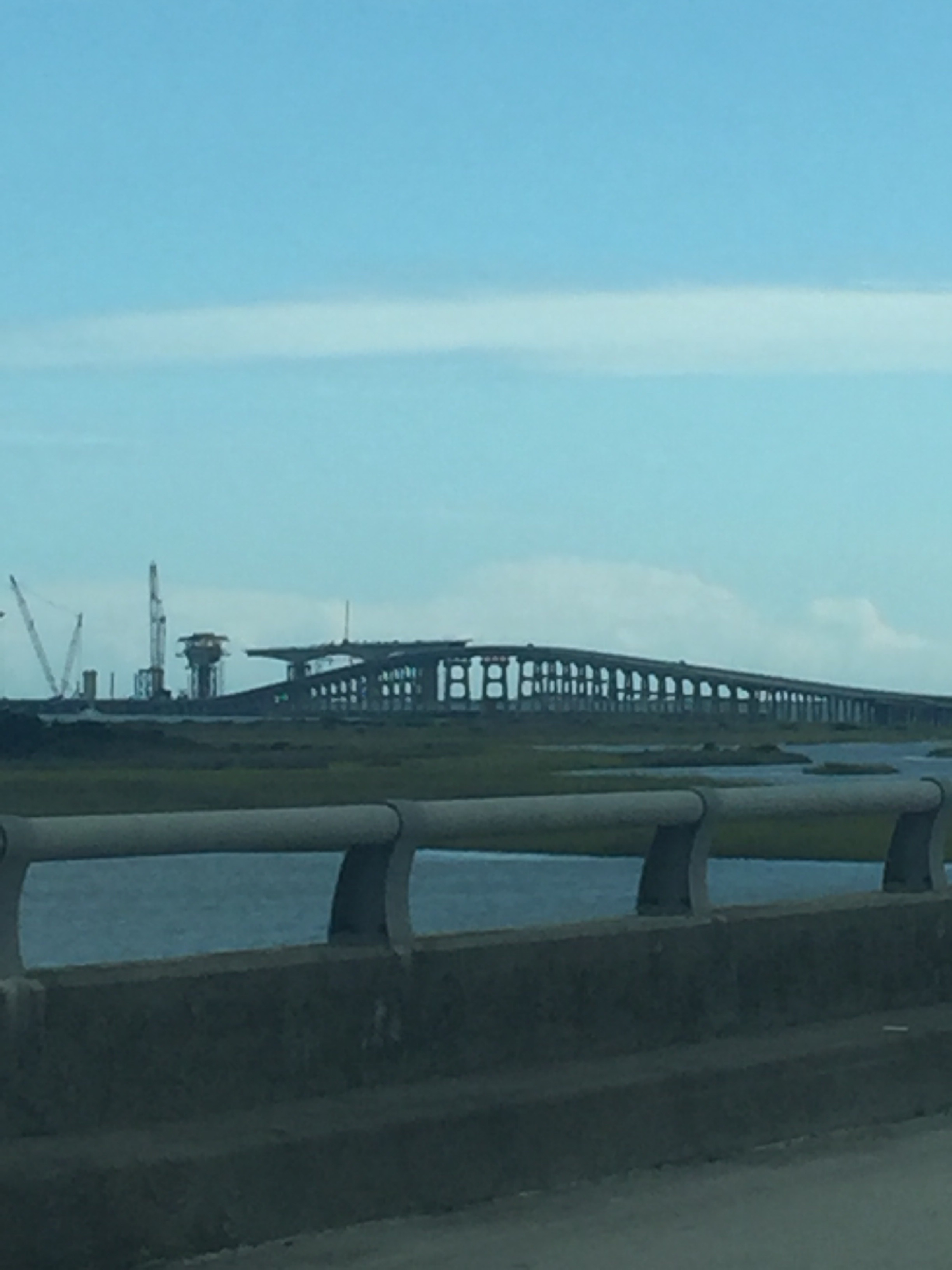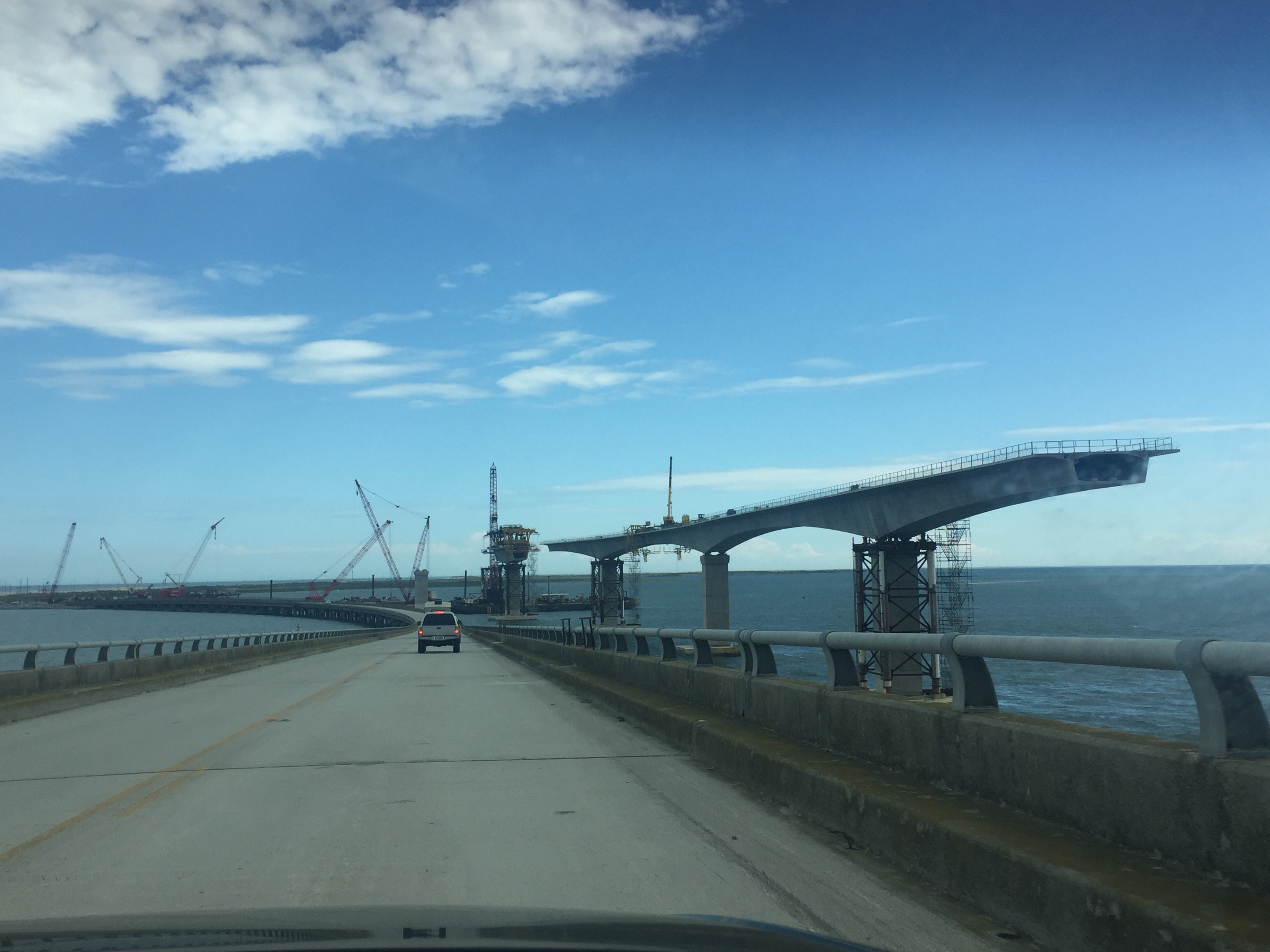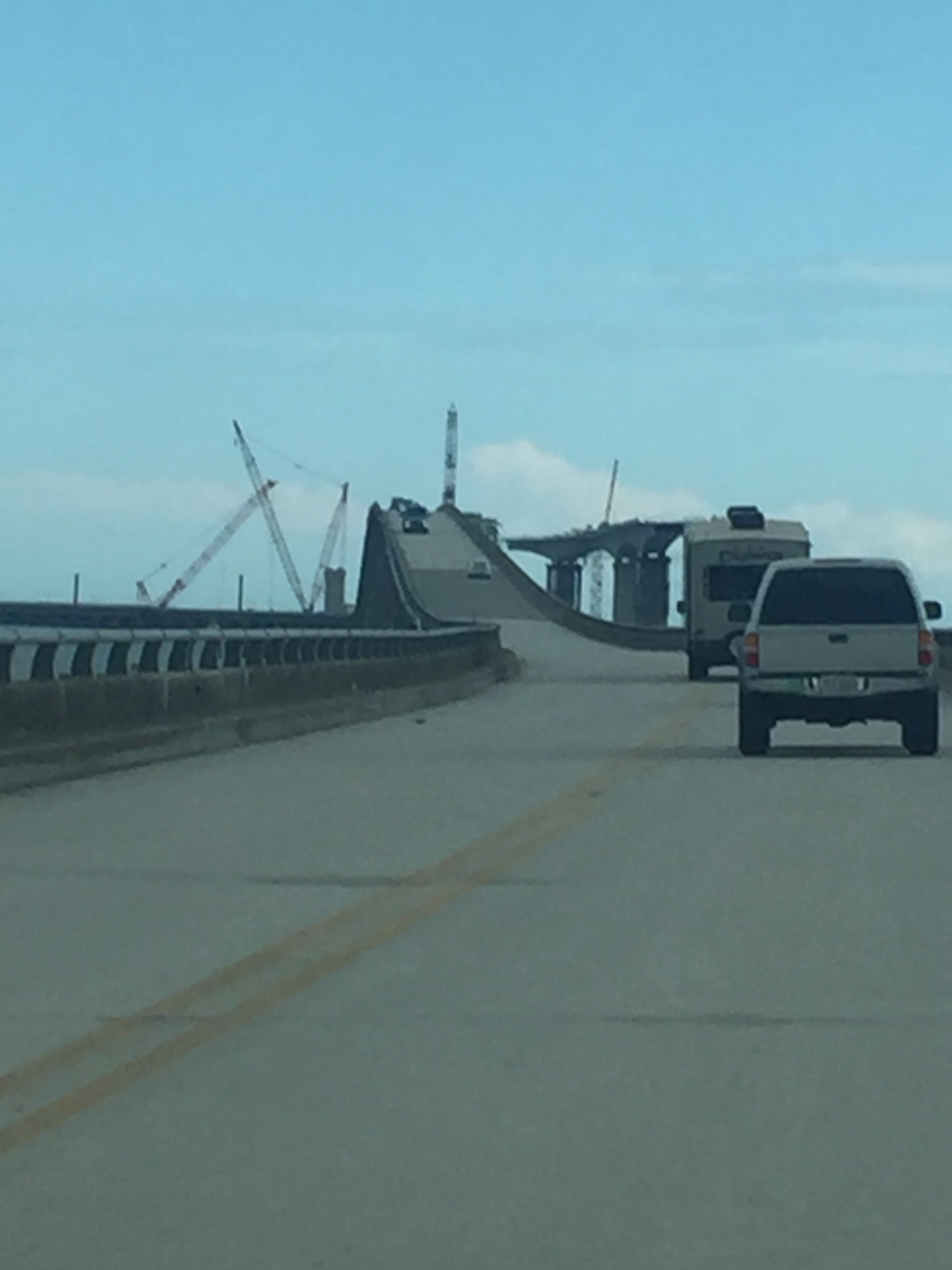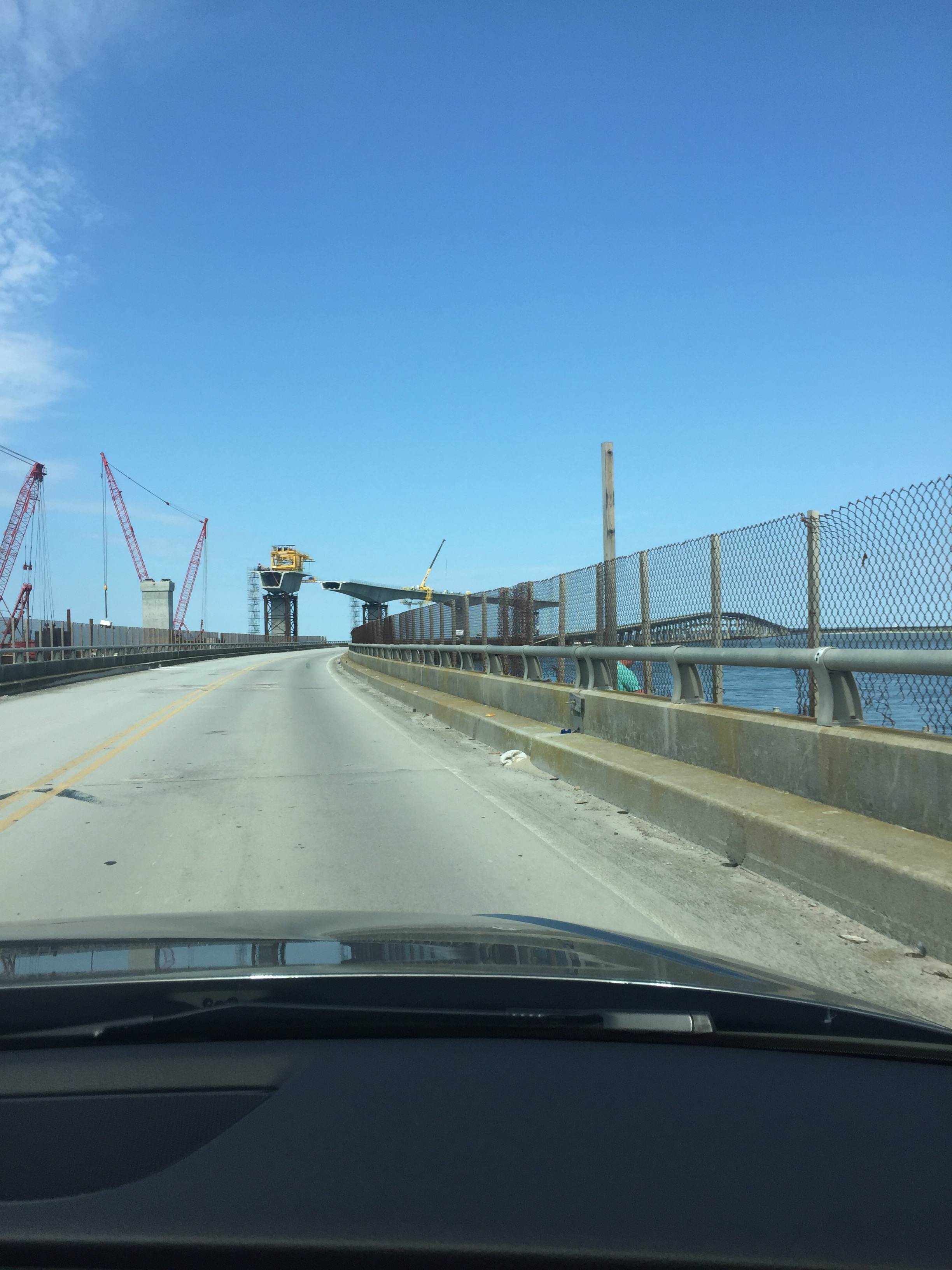 And we were happy to make it to some fave spots: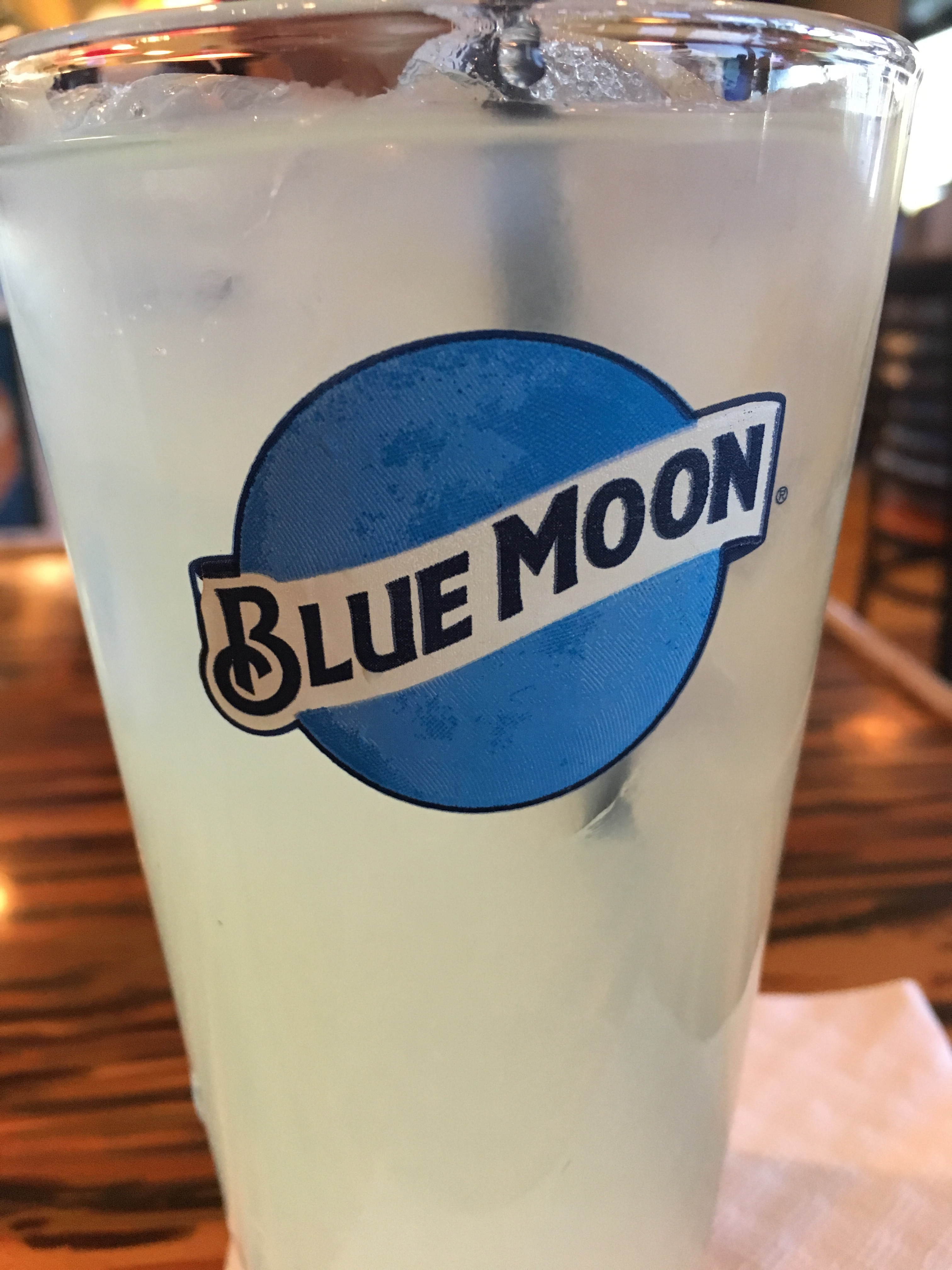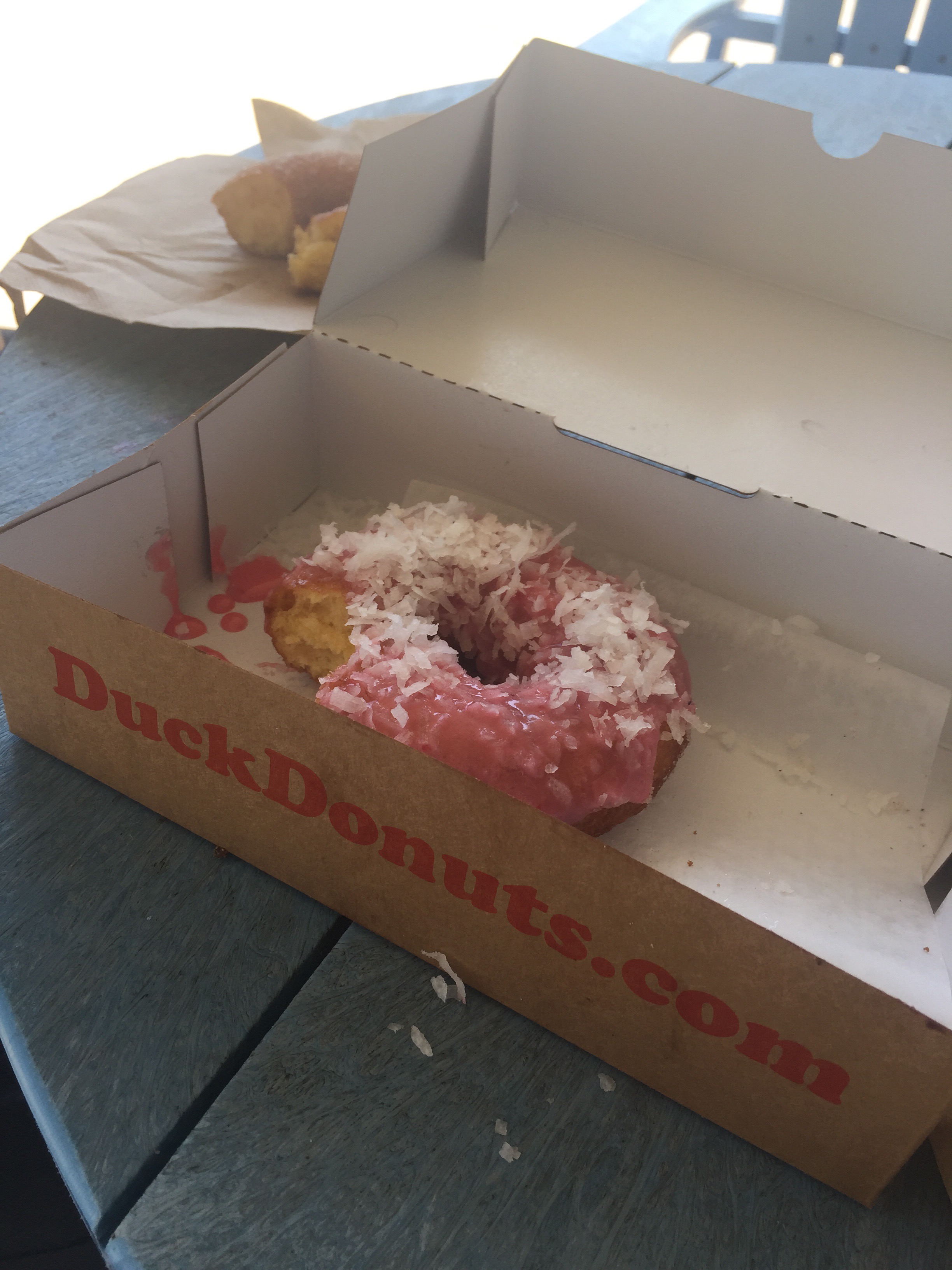 We had several encounters with these guys: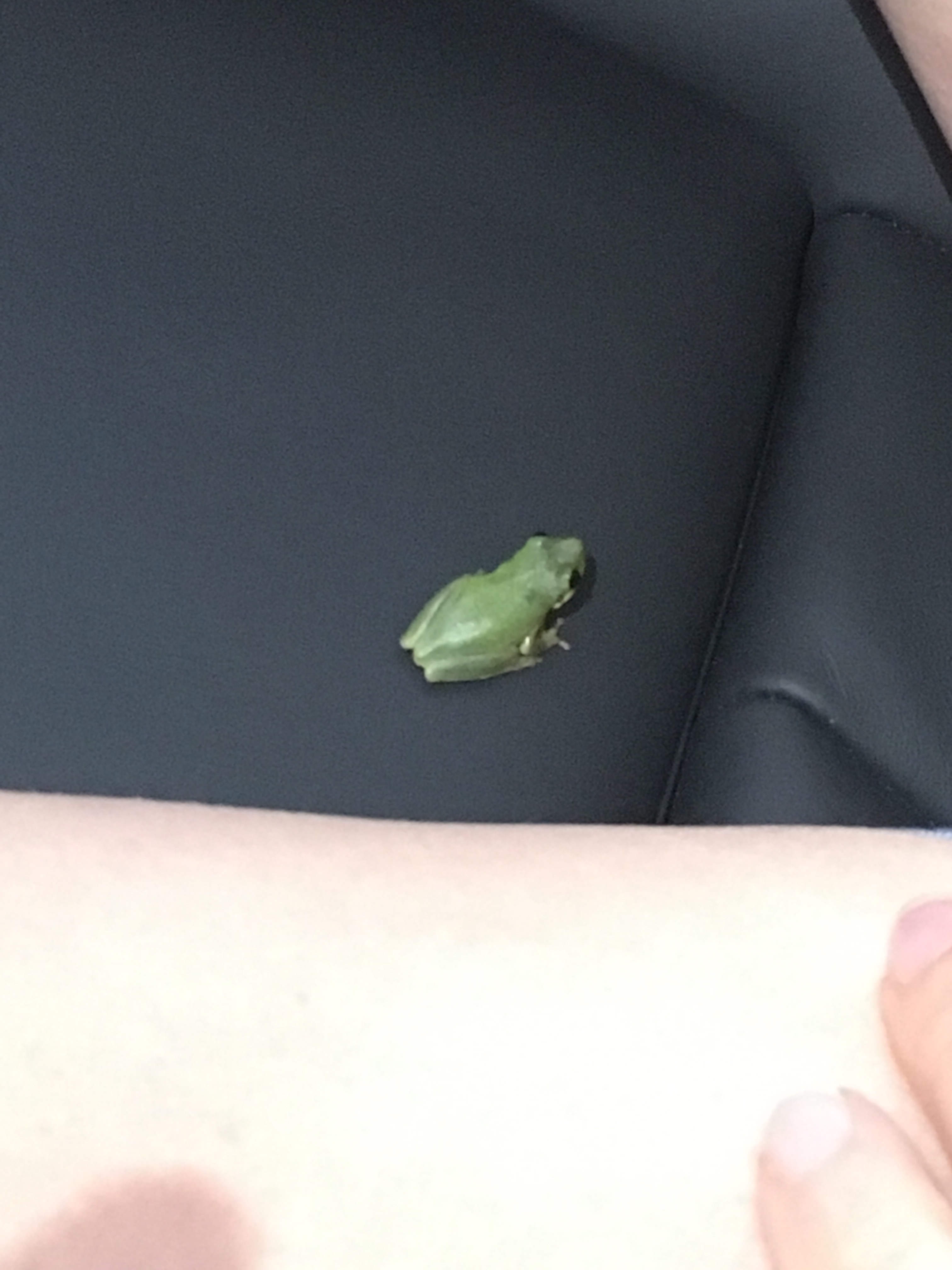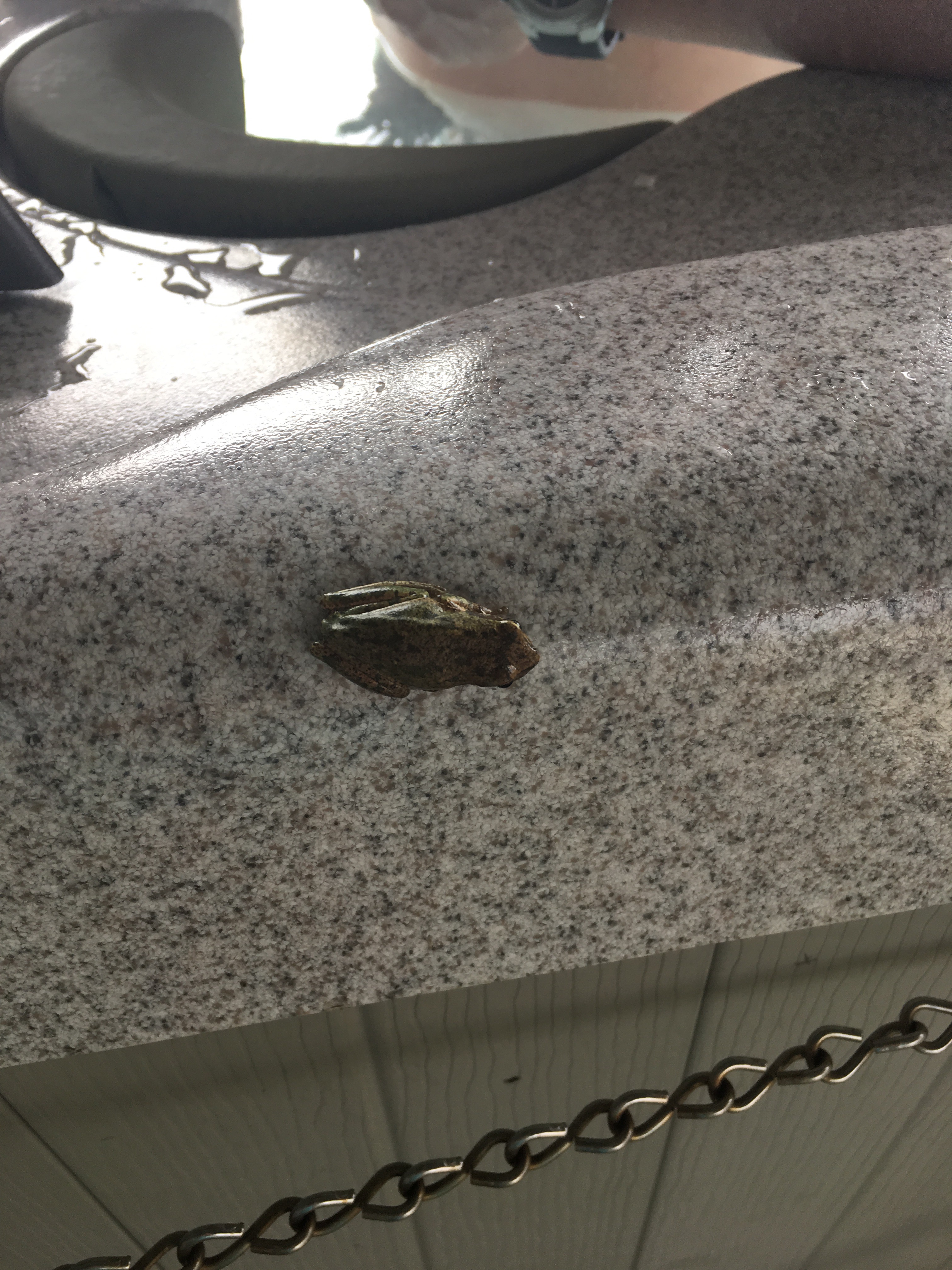 And certainly enjoyed time in here: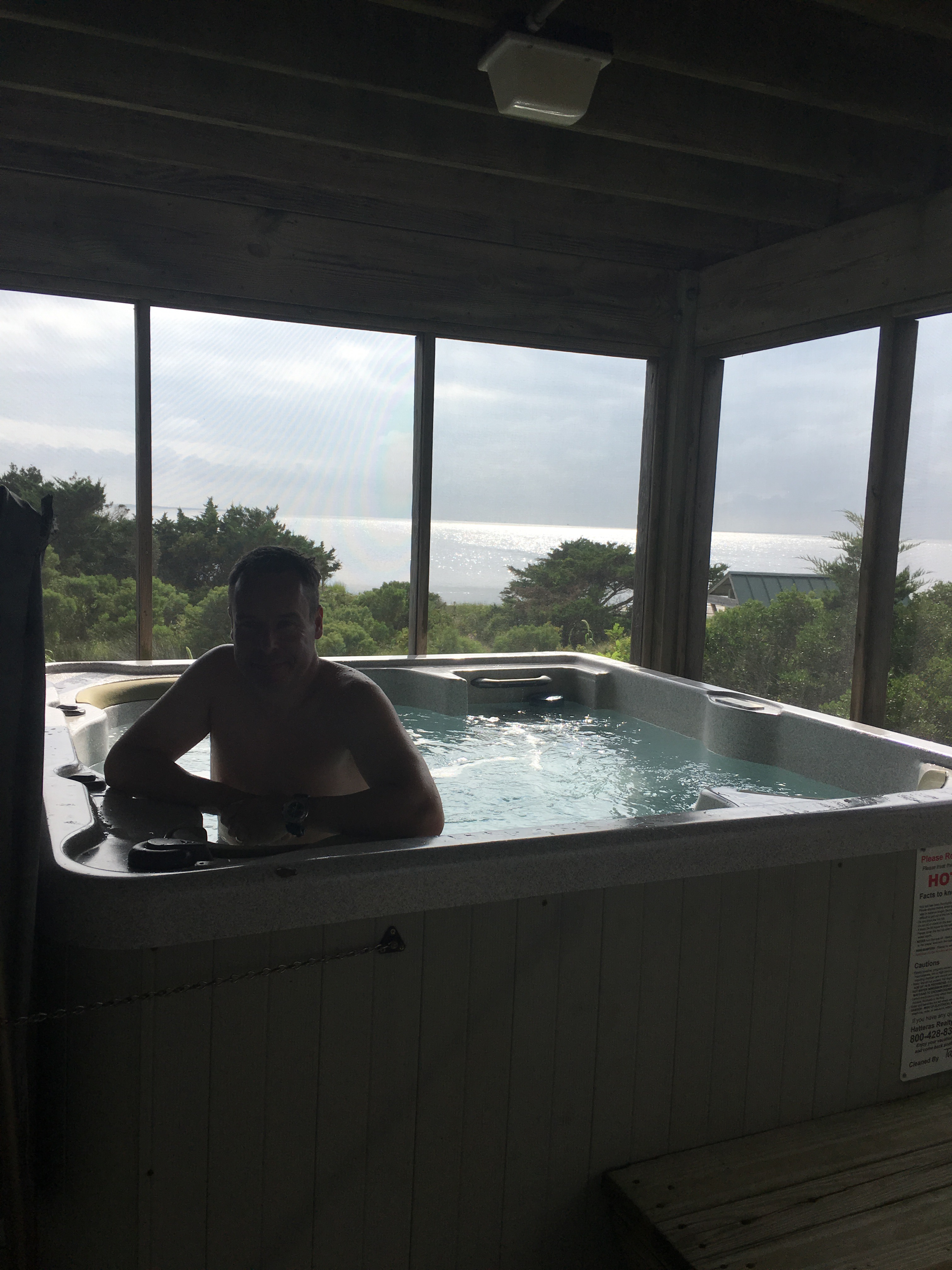 We had a wicked lightning storm for hours the last night: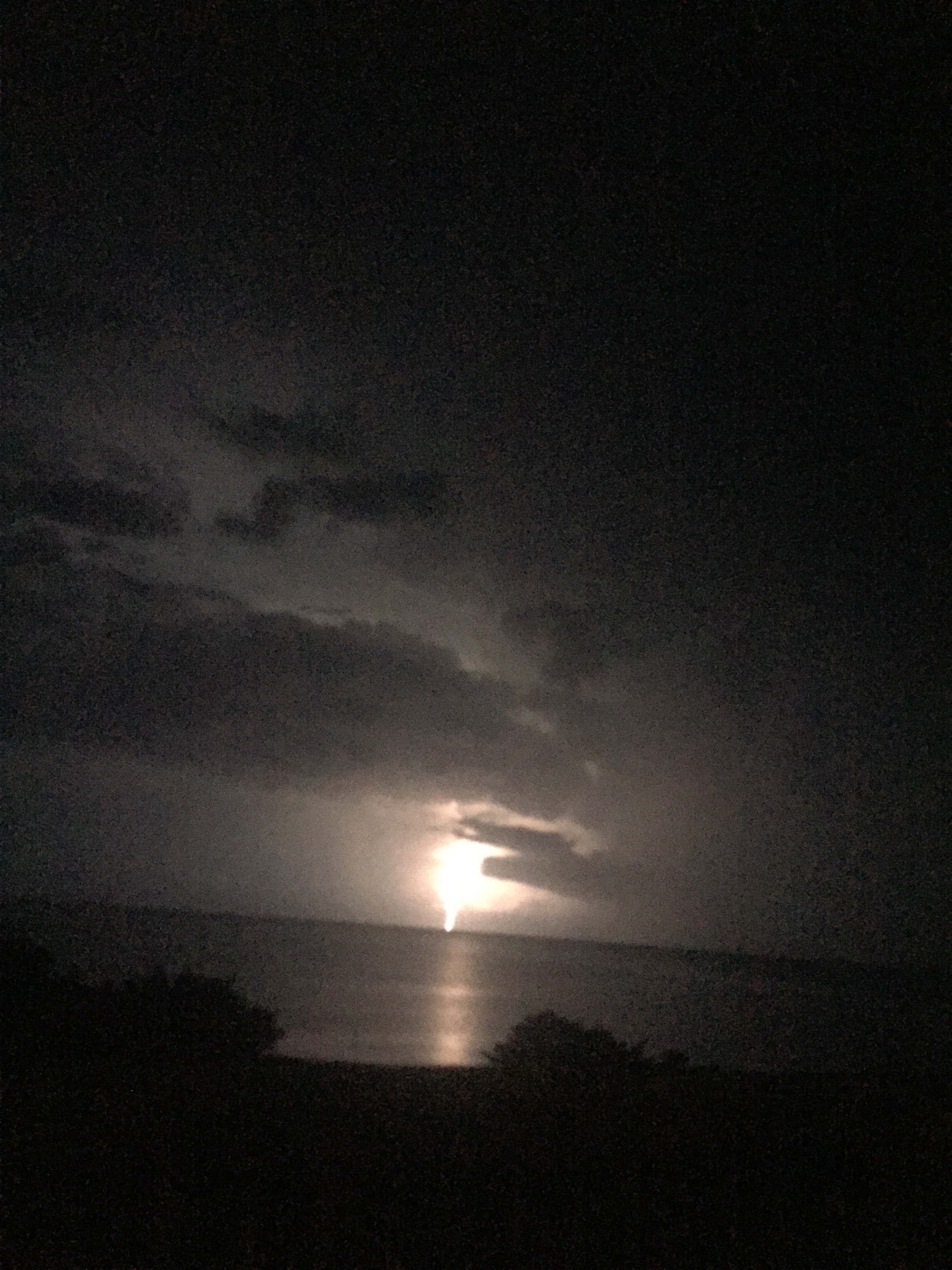 Then the long drive home….:(
Another completely awesome trip with my guy:)