Another yearly tradition we have is just for Rob and me:)
I don't think the kids get all jealous about this one though. But, they should! It is the best!
Every year we go see the Toronto Mendelssohn Choir do their Festival of Carols. I think we may be the youngest couple there, but the music is spectacular!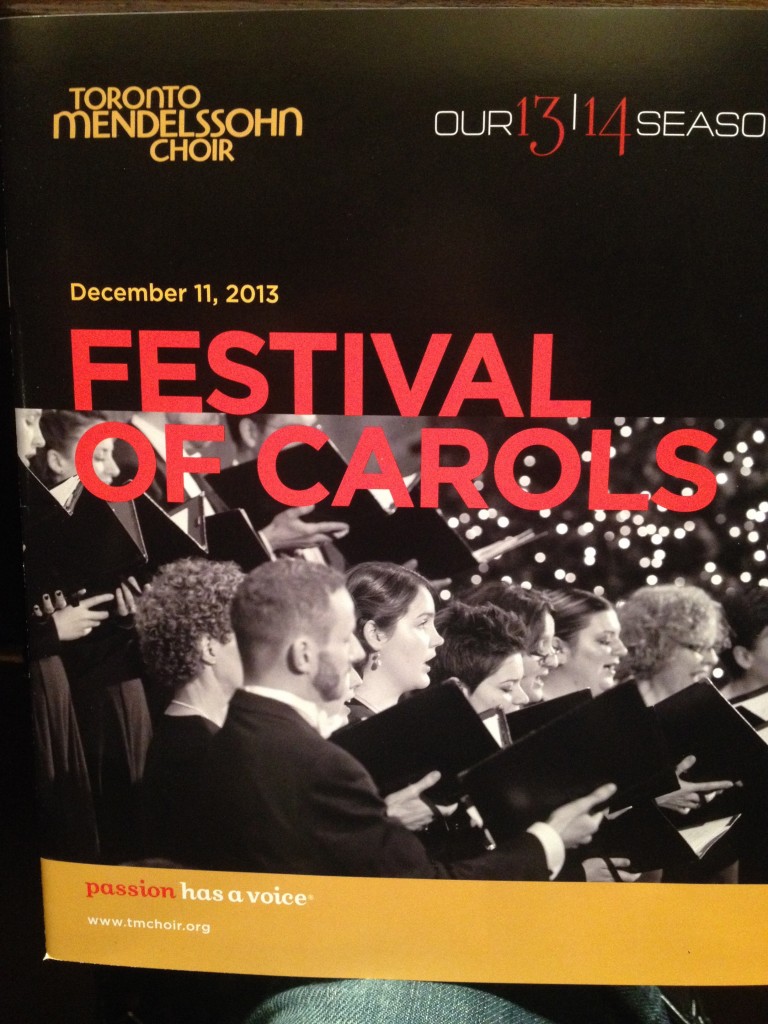 This year was no different. They had a famous Canadian Tenor, Ben Heppner, sing several solos along with the choir. They did "O Holy Night", my all time favourite carol (I have about 10 versions of it on my iPhone – I'm in search of the best version).
The best part of the evening is when the audience joins in and sings a few carols. I usually "pretend" to sing as  I love just hearing the music surround me and don't want to hear my own voice. I get shivers hearing the choir and the organ.
Something about choirs. Something about carols. Something about music. The choir slogan is "Passion has a voice." Don't you love that?
Usually we have a very peaceful date night to attend the concert as it always falls on a night with no kids. However, this year we had some competing needs that had to be taken care of: Zach and Josh were at home as their Dad was travelling – so I left Zach in charge and only got one emergency call, and Gabe had a band concert that same night too.  It wasn't the same peaceful date night as in years past, but we didn't want to miss the concert. We know it will be our little tradition for many years to come.