When we first got together as a blended family, Christmas was a bit intimidating.
We each had our own way of doing things, and our kids had certain memories. I admit, I had a lot more traditions, and some were mine from when I was a child, so I didn't want to let those ones go. So we kept some:)
What we also did was create a whole bunch of new ones, which I already have talked about a few: Christmas movies, our Quote wall, and Festival of Carols, but others too which include (will post pics and more on each one in upcoming posts)
– Secret Santa: the kids draw names the first of December and spend the month doing little kind things and giving their Secret Santa cool little gifts. Christmas Eve, they reveal themselves with a larger present.
– "Drinking-hot-chocolate-and-delivering-Christmas baking-and-singing-carols-and-looking-at-lights-in-our-new-pj's" drive. (Click here for the start of this tradition). We look hilarious, we laugh a lot, and sometimes we prefer to "ding-dong-ditch" the baking plate on the people's front steps. But many get to hear us sing:)
– How we buy our Christmas tree/decorate and the kids get their own little tree.
– Our nativity re-enactment on Christmas Eve. With so many kids – how could we not??? We have certain stories we share as well, and Robbie always writes a poem to sum up our year!
– Each year we try to do something spiritual to remember the real reason we celebrate Christmas. This year we are trying to follow an advent calendar of Scriptures about Christ's life. We have also tried to read some uplifting, touching Christmas stories. All an attempt to balance out what can drive me crazy about the season (though I truly believe that Santa Clause can be used beautifully as a way of remembering the real reason too. I shared that last year-please click on over and check it out if you are interested in being able to see how to blend the two. We read this story every year on Christmas Eve as well, with props and everything!)
And of course, how could I forget one that many hate (many people "in the world" – but certainly not in my family), but I tell you, 6 years ago when we introduced him to our family it was the BEST!!! It was so novel for our kids and was uniquely a CDF tradition that they all loved it! And still do! We fondly named him : Quiet Elfie
What has he been up to in the past few weeks?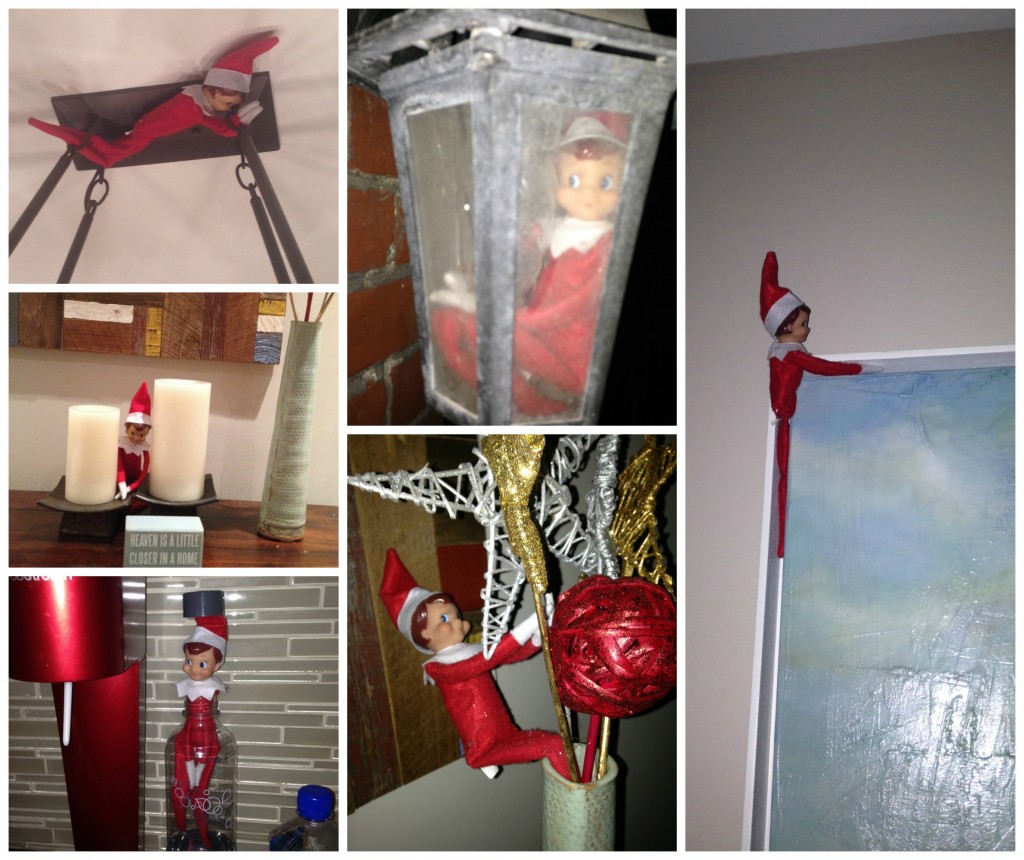 Long live the Elf in our house. He has brought nothing but smiles, laughter, a few good gifts, and amazing memories and anticipation for Christmas!