And so the tradition has begun.
I talked about my reasoning for developing this little tradition in this post.
The end goal: to one day continue this tradition on a yearly basis with Zandra and eventually add in my future daughter in laws. However, since we are a small little bunch of girls now, we decided to share this tradition with one of my oldest and dearest friends and her daughter (since she wanted to start the same tradition with her girl too).
My friend and I talked about our vision and what we wanted to share with the girls on this traditional trip. We brainstormed ideas and decided that this was a weekend to celebrate all things girly – to celebrate being phenomenal women, like Maya Angelou writes about in her poem "Phenomenal Woman".
We decided to include learning, inspiration, fun, silliness, tradition, and of course, yummy food.
The girl's each received a formal invite 1 month ago, inviting them to the weekend – it was a total surprise for them. Given that my friend and I live in different cities, we decided we would meet part way, so they were excited that we really did get to travel! They also received a copy of the "Phenomenal Woman" poem, by Maya Angelou, and a book they were asked to read for a book club (this year was: The Hundred Dresses, by Eleanor Estes). A little "Weekend Agenda" was provided so they knew what to expect.
On the Friday, I pulled Zandra out of school a little early (makes the trip extra special) and we were on our way! Of course, the excitement died a bit when we sat in traffic and I had a conference call to make, but we hit the first rest stop and loaded up with yummy snacks and we were good to go!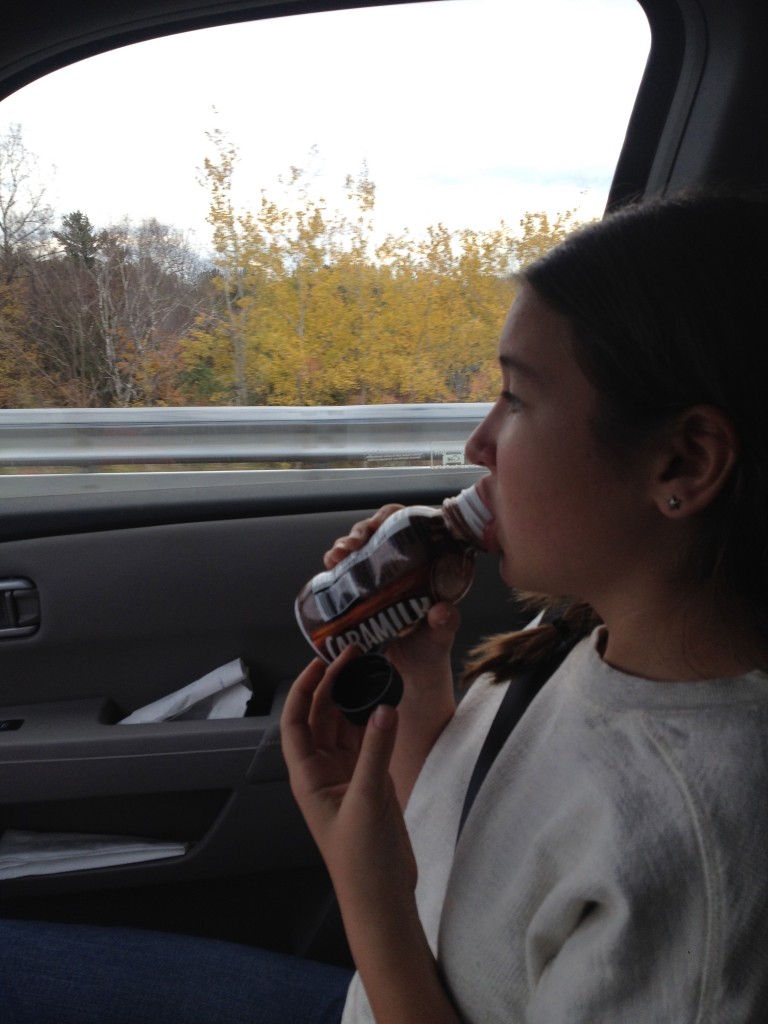 We finally arrived and the girls squealed and ran around the hotel, checking everything out. They started making a little movie/video too. If you haven't checked out the app "VideoStar" – you must….it was a big hit on our weekend!
We headed out for dinner where we enjoyed a yummy meal with our girls. We searched high and low for some dessert cupcakes, but to no avail.
We hit the drugstore to get some after dinner treats. My friend also insisted we all buy some body wash (I bought bubble bath instead) to remind us of this trip. It was fun to smell every bottle in the store, until we finally got ones we liked. Another tradition started.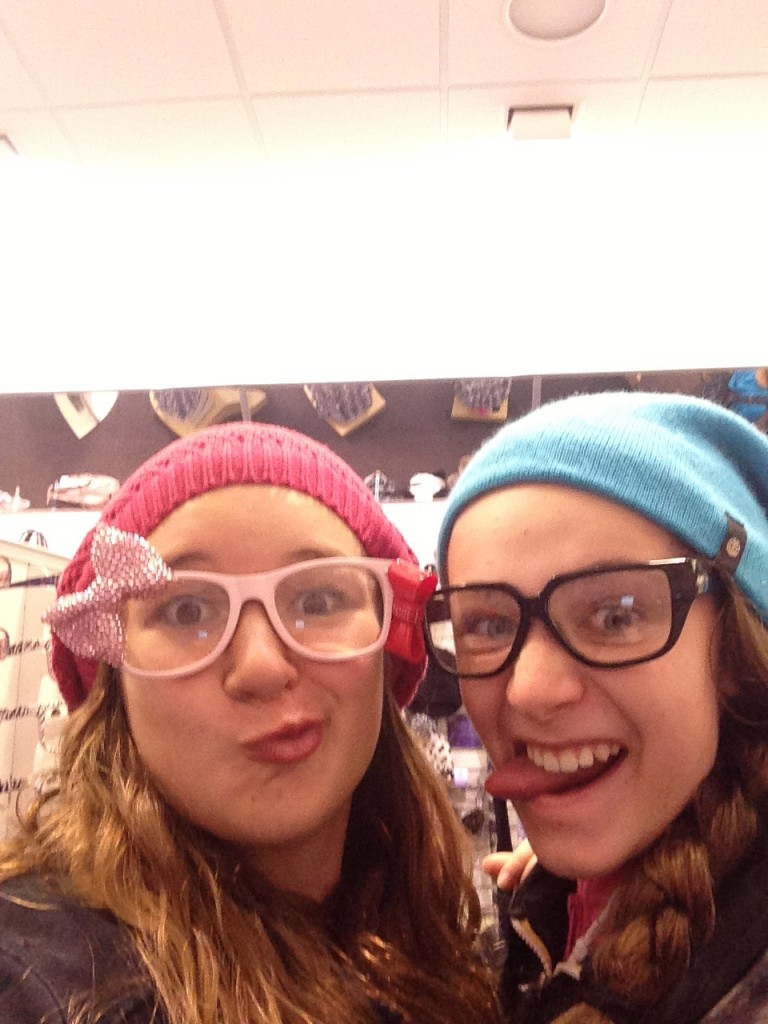 Back in the room the PJ's were put on, and the old Mom's proved we could make some videos too and secretly recorded one for the girls. Of course, it was nothing compared to what the girls could accomplish, and I then spent the remainder of the evening running through the hotel halls in my PJ's while we made a music video on Video Star. My friend smartly stayed put in bed with a book, while I got "caught" a few times by other hotel guests who raised their eyebrows at the three of us looking rather suspicious in the hallway! (I will not post the videos  – but they were good, according to me. Zandra and I shared them with the boys when we got home – they thought they were pretty cool too – although Josh asked me not to share them with anyone I know in fear of embarrassing myself. You know, me, 41 years old, dancing around in my PJ's in a hotel hallway….)
Finally, we went back to the room, watched some "Say Yes to the Dress" and finished the night off with some non alcoholic champagne. We fell asleep before the girls….
The next morning we headed to breakfast (and met some of the guests who recognized us from our PJ hallway adventures). We then went back to the room and had a little "inspiration session." We decided to include a spiritual/inspirational component – though my friend and I share different spiritual beliefs, we thought it would be good to expose our girls to what we each believe in. So, we discussed faith, and what faith can mean to each of us. It was a great discussion. We decided each year to focus on a different value.
We then headed to the pool where the girls practiced synchro routines and played every game imaginable. I enjoyed the hot tub, while my friend went between the pool and the hot tub.
Back in the room we gave the girls little journals to record things in, and spent some time journalling, got showered and packed our stuff up.
We then checked out and went for lunch, where we had a great discussion about "The Hundred Dresses" book – such an excellent book that really stimulates  conversation.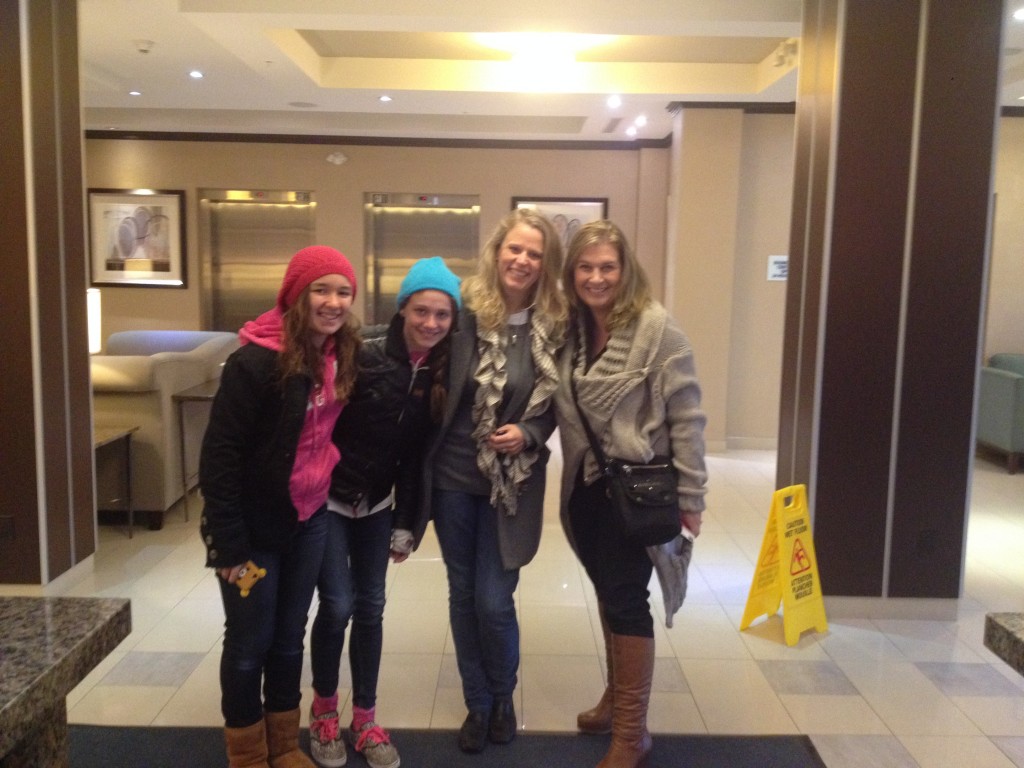 The last leg of our whirlwind trip was to the mall. It was rainy outside, so our plans to wander the downtown streets were squashed, and we settled for the mall instead. The girls headed off on their own first, then met up with us. We then switched and I headed off with Zandra and my friend and her daughter went off on their own for a bit too.
Finally, we drove them to the train station, said our goodbyes, and made the 3 hour drive home. It was just 24 hours (between schedules and funding, that is all we could do) – but it felt like much longer! We packed it all in, and came out of it with great, lasting memories, and a promise to make this a lasting tradition!